ABOUT DANIEL SHAW
Daniel Shaw has been a weather enthusiast since the age of 11 when he watched the lightning and storms roll across the Sydney Eastern Suburbs.
His career started in 1993 at an electronics retailer and in the years that followed also worked in the music & event production industry
In 1997 he started a computer consultancy business, but remained very active with event production which led him to work with Australia's leading Internet Broadcaster.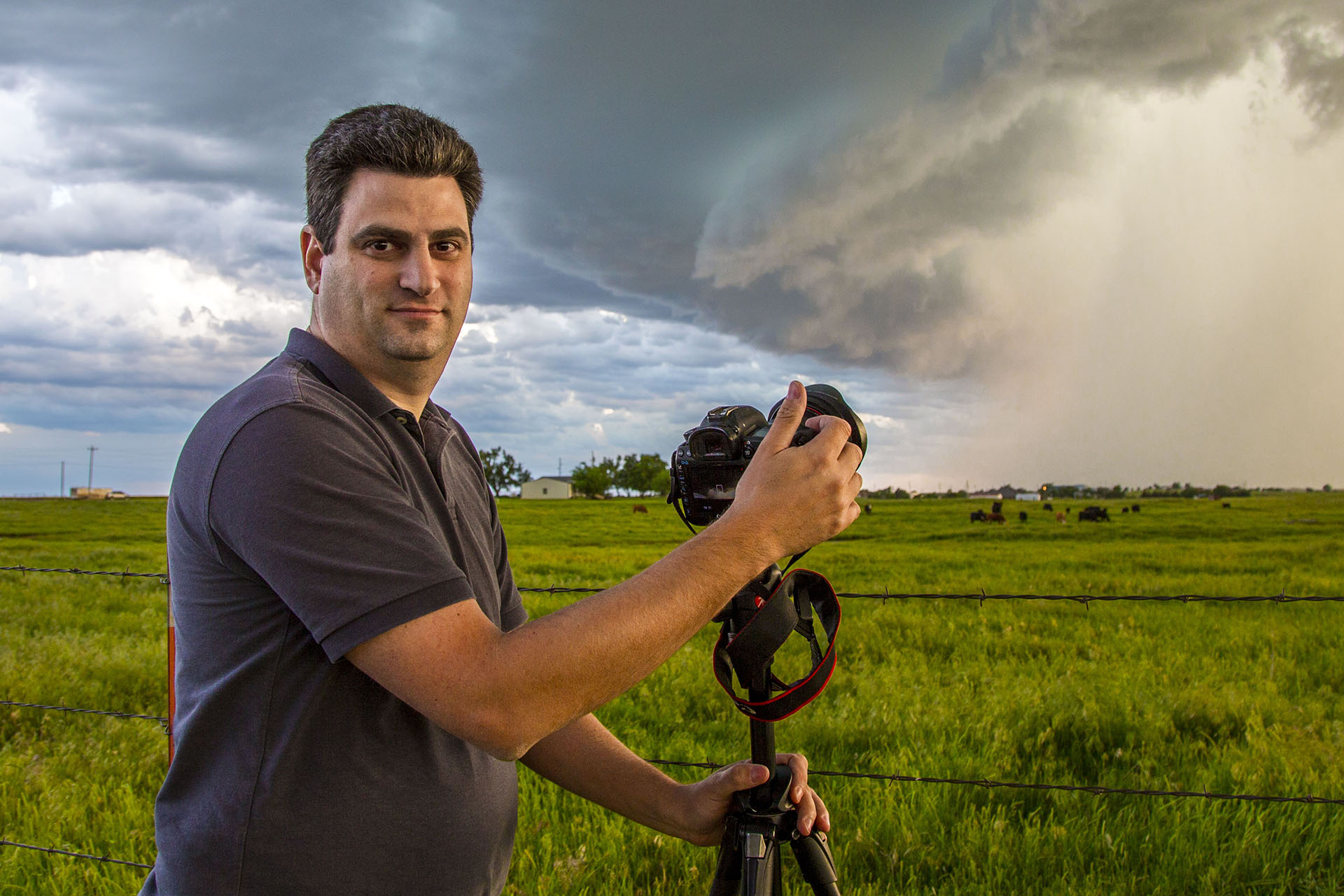 In 2001 he began his career in the news and television industry. This quickly became Daniel's primary focus and he thrived on the extreme demands of live news production.
In 2004 Daniel made his first trip to the United States and experienced the weather systems of "Tornado Alley". He was destined to return, and in 2006 he chased with veteran storm chaser, Jimmy Deguara.
He quickly learned that it took years of knowledge to know how to chase safely and independently and in 2008, 2009 and 2010 he joined one of the world's most respected chasers, Charles Edwards of Cloud 9 Tours.
After 5 years, Daniel had finally learned the necessary skills to chase independently. In 2011 he became the first known Australian resident who was Skywarn trained. Daniel actively chases and reports severe weather threats to the National Weather Service and local emergency services.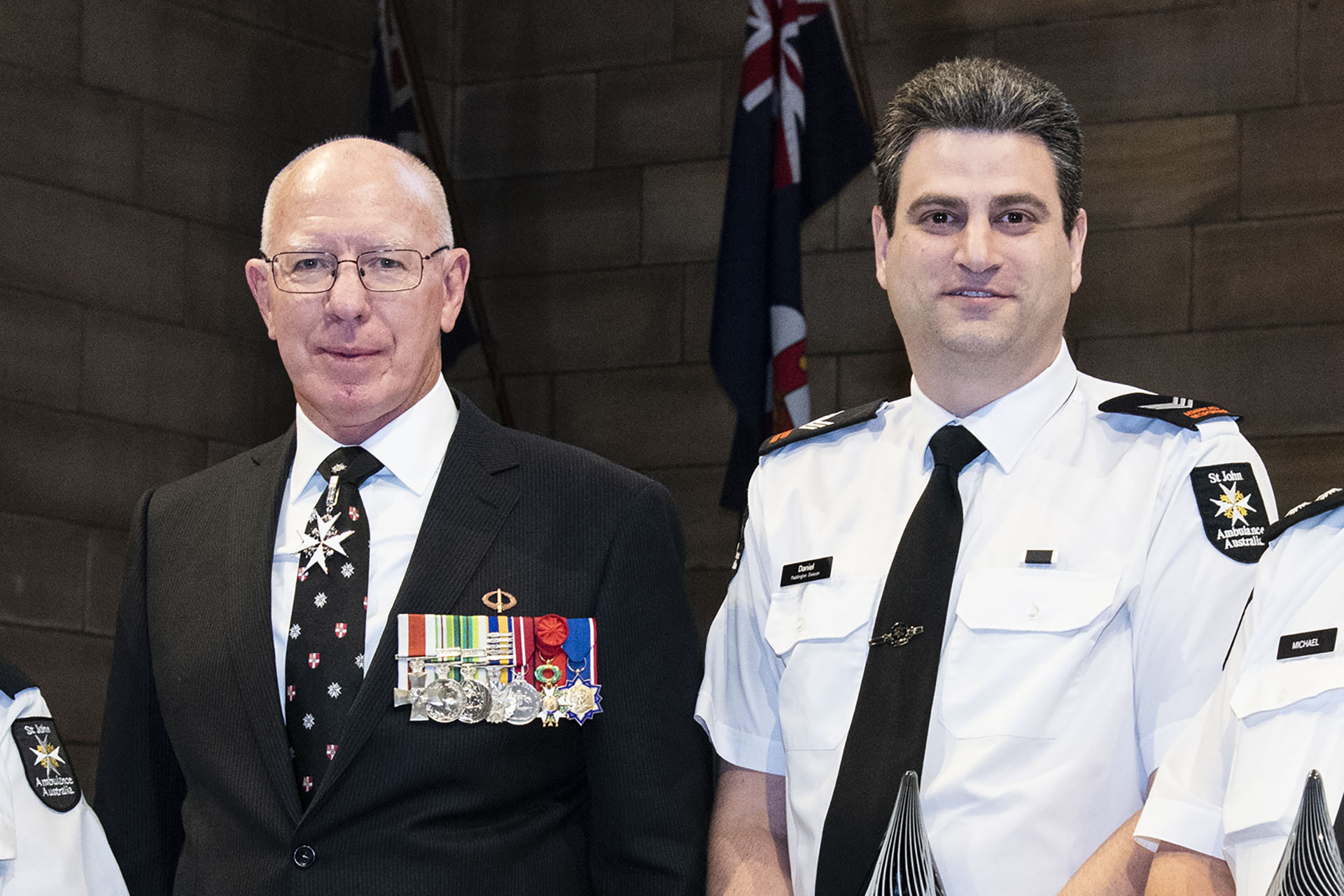 During the 2011 season Daniel was in the midst of one of the most deadly tornado outbreaks in US history, being in the storm core whilst the city of Joplin, Missouri was destroyed.
Daniel had seen tornado damage before, but had never come across such widespread devastation.
Although he loved tracking and photographing severe weather, the outbreaks of the 22nd and 24th of May 2011 changed his views forever.
He is proud to join the thousands of other storm spotters in the United States and help with the warning process and provide accurate and timely information to the NWS. Daniel assisted with search and rescue efforts during the 2011 outbreak.
In early 2012 he commenced his first aid training, successfully completing both applied and advanced first aid. Daniel also upgraded his skillset with the National Weather Service and completed the Advanced Skywarn training.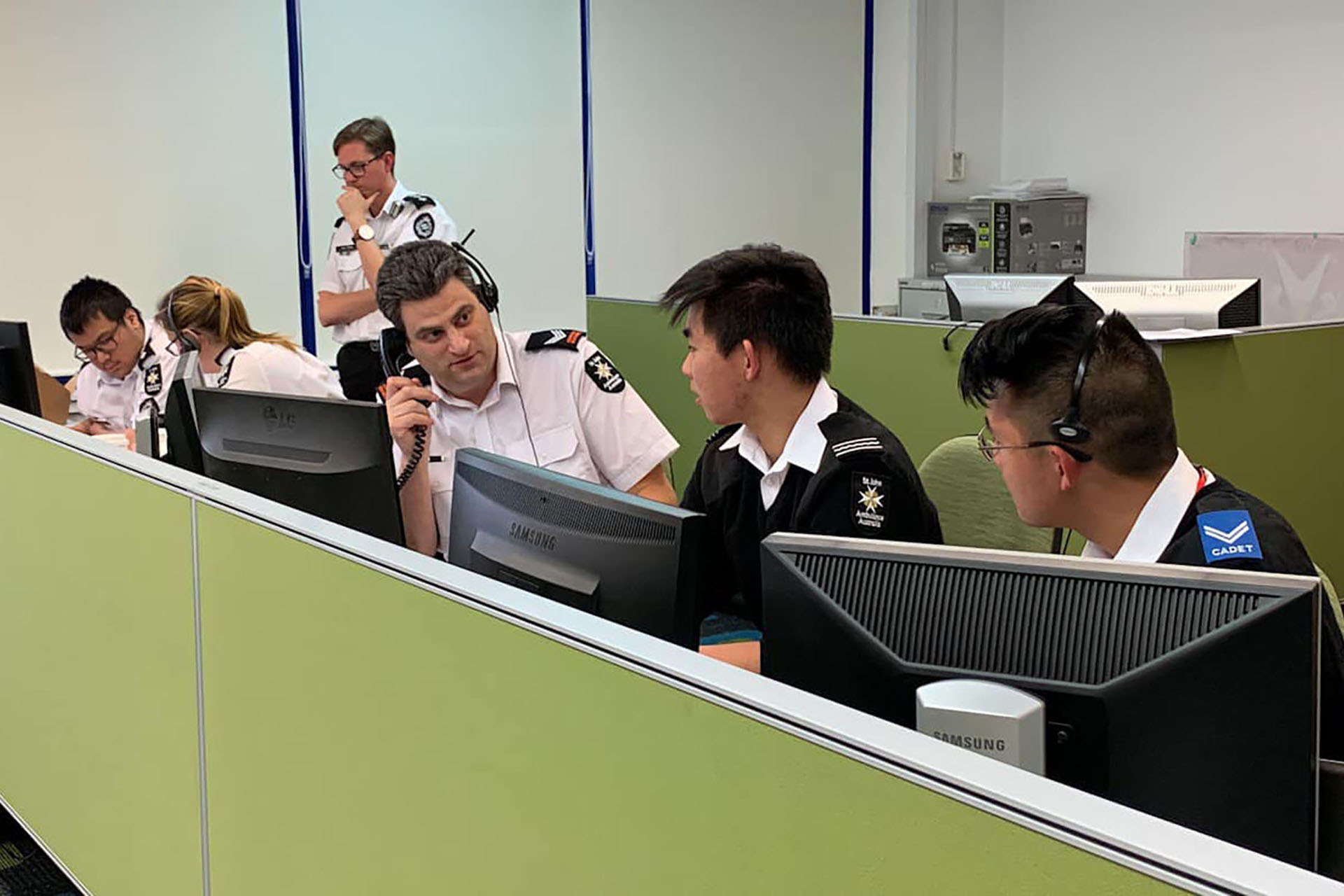 In early 2014, Daniel joined the Paddington Division of St John Ambulance NSW.
As a committed volunteer, he is very active with St John, performing first aid at a range of events, works with the radio communications team, performs EOC operations & liaison roles, manages first aid posts as team leader and has acted as forward commander for major events such as Sydney new years eve.
In 2014 Daniel gained his Certificate II in (Emergency Medical Service - First Response) and in 2015 upgraded his skillset to an Advanced First Responder - (Certificate III in Basic Health Care). In 2022 Daniel completed the NSW Health Major Incident Medical Management and Support (MIMMS) Course.
His passion for severe weather continues, but understands the dangers and has trained to be best prepared for any outcome following a major incident.
Hundreds of hours have been invested into research and development & deployment for setting up both the US and Australian vehicles for the challenging task of storm chasing, storm spotting and live broadcasting.
The technical challenges that you face during the most extreme weather conditions means you must factor for multiple levels of failures. Having the right systems in place to factor for these rapid changes is what keeps you safe on the road and in the chase.
For those who are new to storm spotting and chasing, keep it simple and don't overwhelm yourself with technology. But it's always important to have a backup plan and escape route when things don't go to plan.
Below is a detailed list of the equipment fitted to the US Rav4 vehicle.
The Australian Rav4 is setup almost identically but with everything in reverse and without the hail deflection shield, rear camera system and high gain antennas.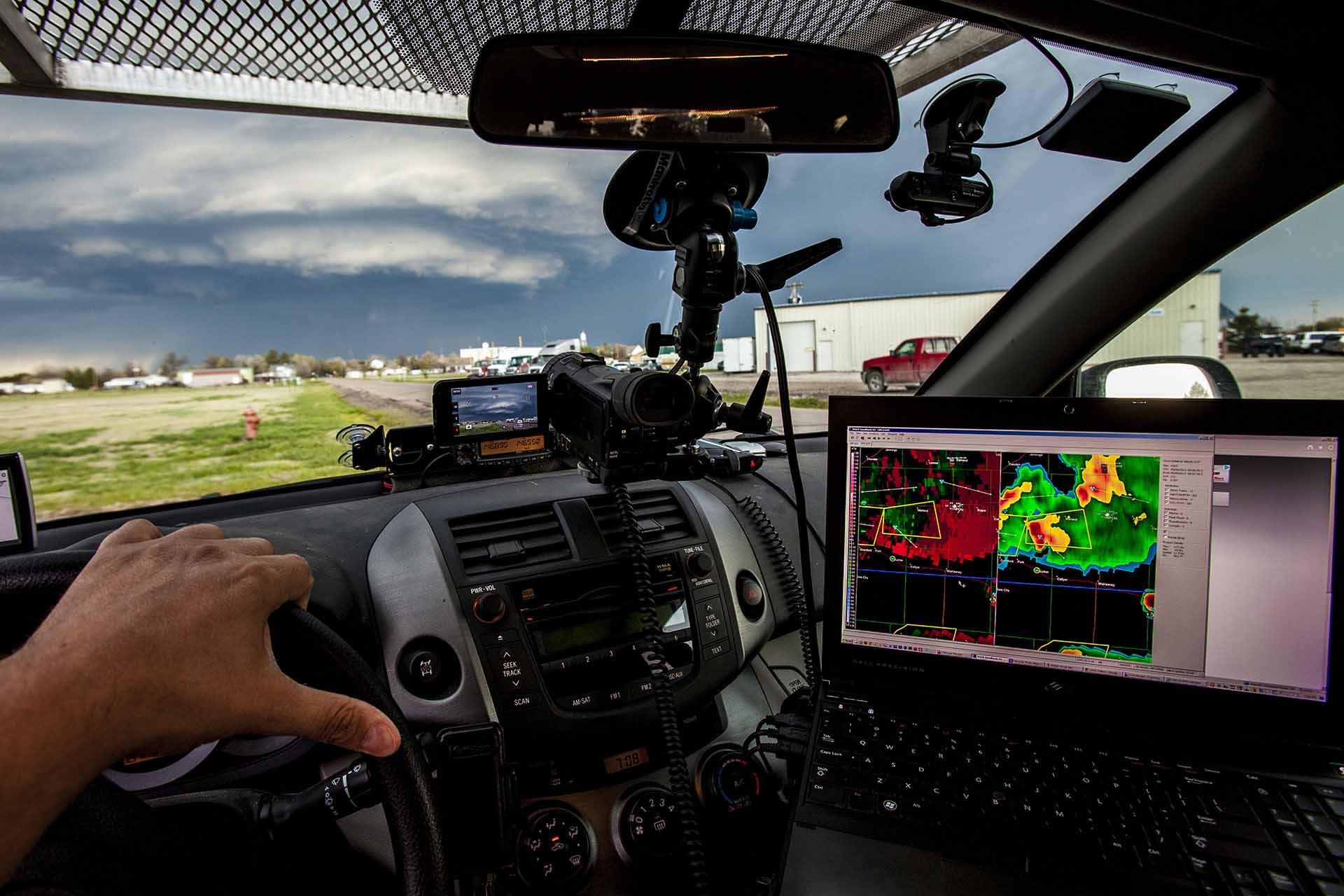 Vehicle
Toyota 2011 Rav4 Automatic / AWD
Vehicle Safety Features
Aluminium Retractable Windshield Hail Deflector
3M Safety Film / 26 Layer / 0.8mm (All windows except windscreen)
ARIES Front Grille Guard
Vehicle Safety Lighting
Amber & Synchronised - 360 Degrees / Vehicle Corners, Front & Rear.
Front Mounted Spot Lights
Vehicle Recovery
15 Tonne Rated Tow Rope 30 ft + Shackles
Tyre Repair Kit & Tyre Inflation Device (Electronic)
Jump Start Cabling & Battery Jump Start Pack
Tyre Chains (Snow & Mud)
Two Gallon Emergency Fuel
20 Tonne Hydraulic Pump Jack
Vehicle Power Supply & Distribution
1 x Vehicle Acc Power (Engine/ACC) - Fused @ 15A
2 x Direct Battery Feed - Fused @ 15A

2 x Direct Battery Feed - Fused @ 30A

Note: Anderson Powerpoles used for distribution & connections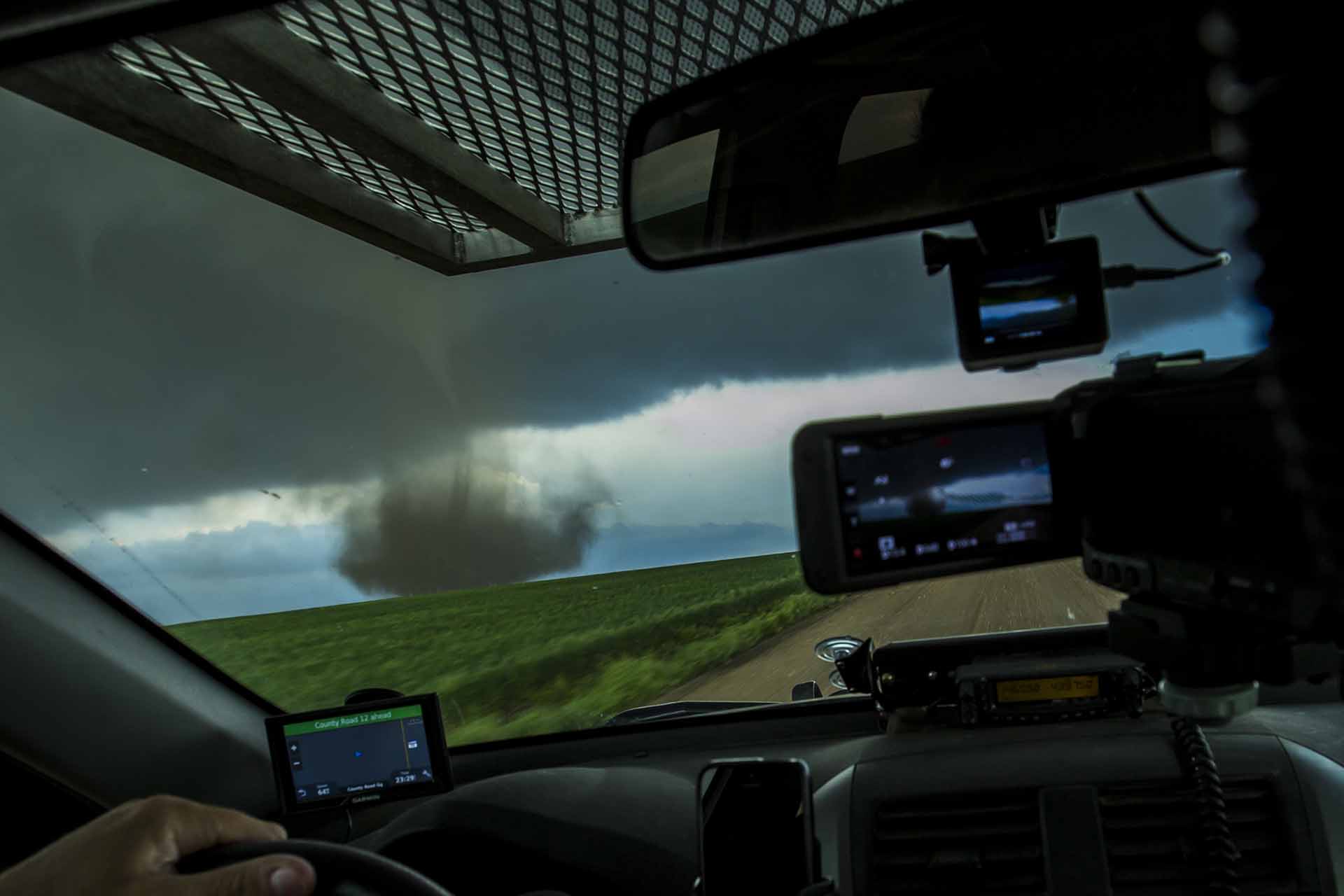 Communications
2x Yaseu FT-8800R Dual Band 2M/70cm Amateur Radio (50W/2m - 35W/70cm)
Yaesu VX-7R Waterproof Dual Band 2M/70cm Handheld Amateur Radio (5W)
Yaesu VX-6R Waterproof Single Band 2M/70cm Handheld Amateur Radio (5W)
Primary Mobile - Apple IPhone 12 (AT&T)
Backup Mobile - Apple IPhone 5S (AT&T/Telstra Australia)
Motorola Iridium Satellite Phone (Cell Grid Failure)
Uniden UBCD996XT Digital Base Station Scanner
Communication Antennas
2x Comet CSB-770A Dual Band Mobile Antenna 2m/70cm Gain dBi: 4.4/6.9dBi Gain (FT8800R's)
2x Diamond NR770HA Dual Band Mobile Antenna 2m/70cm Gain dBi: 3.0/5.5 (Uniden 996XT / VX7R/6R)
WeBoost Mobile 5G Mag Base Antenna
XM Radio / Satellite RX Marine Dome (Baron Mobile ThreatNet)
Parsec Collie Dome (2x 4G/LTE, 2x Wifi, 1x GPS)
Parsec Collie Dome (4x 5G/LTE, 1x GPS)

Sierra Wireless 10-in-1 Dome Antenna (4x5G/LTE, 1xGPS 5xWiFi)
Internet & Data Connectivity

Sierra Wireless XR80 (AT&T Primary)
Sierra Wireless MP70 (Verizon Primary)
Sierra Wireless MP70 (AT&T Backup)
Sierra Wireless RV55 (TMobile)
Sierra Wireless LX40 (Verizon Backup)
5G/4G IPhone Data via Tether (AT&T)
XM Radio Satellite / Baron Mobile ThreatNet (Radar Only)
WeBoost DriveReach 5G Mobile Booster
GPS & Tracking
Mapping - Delorme 2014 Street Mapping Software
COM Port Split - Franson GPS Gate – COM Port Emulation / UDP Packet Feed via Sierra Wireless XR80
Garmin Dash Mounted GPS
IPhone GPS / Google Maps App
Rand McNally USA Paper Map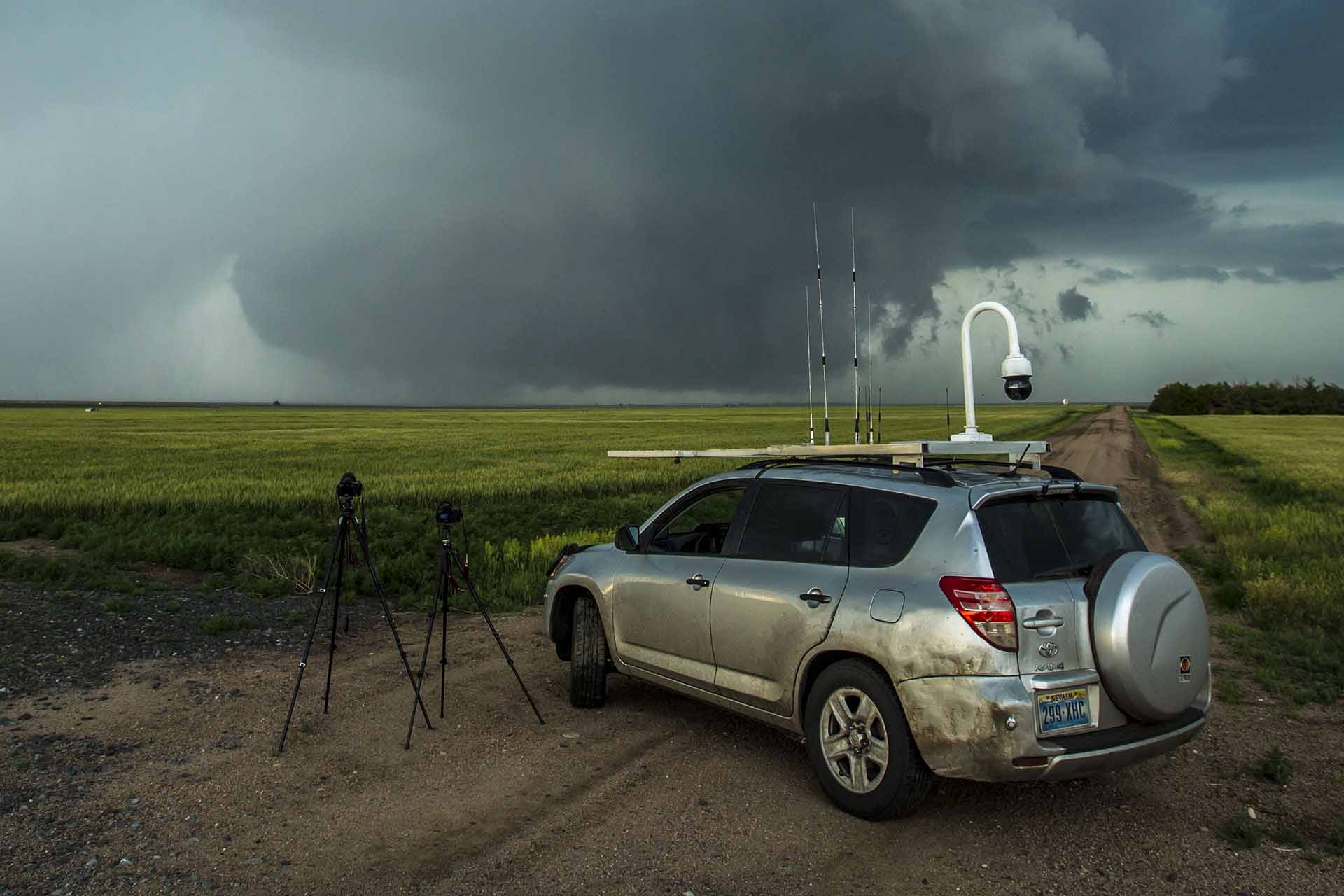 Radar Data Software / Reporting Services & Feeds
Gibson Ridge GrLevel3 Radar Analysis Software
Baron Mobile ThreatNet XM Satellite Receiver & Software
Allisonhouse Dedicated Server For NWS Radar & Satellite Image Feeds
Spotter Network (Tracking & Monitoring) Storm spotting emergency reporting service.
Radar Scope App (IPhone & IPad Radar Software)
Meteorology Tools & Measurement
Kestral 5500 Wind & Observations Meter
Callipers For Hail Measurement
Mounting & Camera Support
Manfrotto 241 Suction Pump Windscreen Mount
Manfrotto 155 Adjustable Bracket
RamMount Universal Laptop Housing/Bracket
Multiple Manfrotto Photo/Camera Tripods & Mounts
Computer Equipment
Dell Precision 7550 Laptop (Win 10 /64bit)
Dell Precision M4800 Laptop (Win 7/64bit) - Backup
Apple I-Phone 12
Apple I-Pad Pro
10" HDMI Monitor (12V DC Powered)
Camera Equipment
Sony PXW-Z90 HD (Front/Dash)
Marshall CV503-WP SDI POV Camera (Rear)
3x Canon EOS R5 Digital Still Cameras + Various Lenses
3x GoPro10 HD Cameras
Sony RX0 MKII HD Camera (Front/Dash) Cyclic Event Recorder
Blackmagic 7" 12G SDI Recording Monitor
Audio / Video Capture Equipment
AJA UTAP SDI Video Capture Device
Osprey SSR-42R 4 Channel SDI Video Switcher
Rode AI-1 XLR to USB Audio Encoder
Sennheiser MKH416 Shotgun Mic / Rycote Softie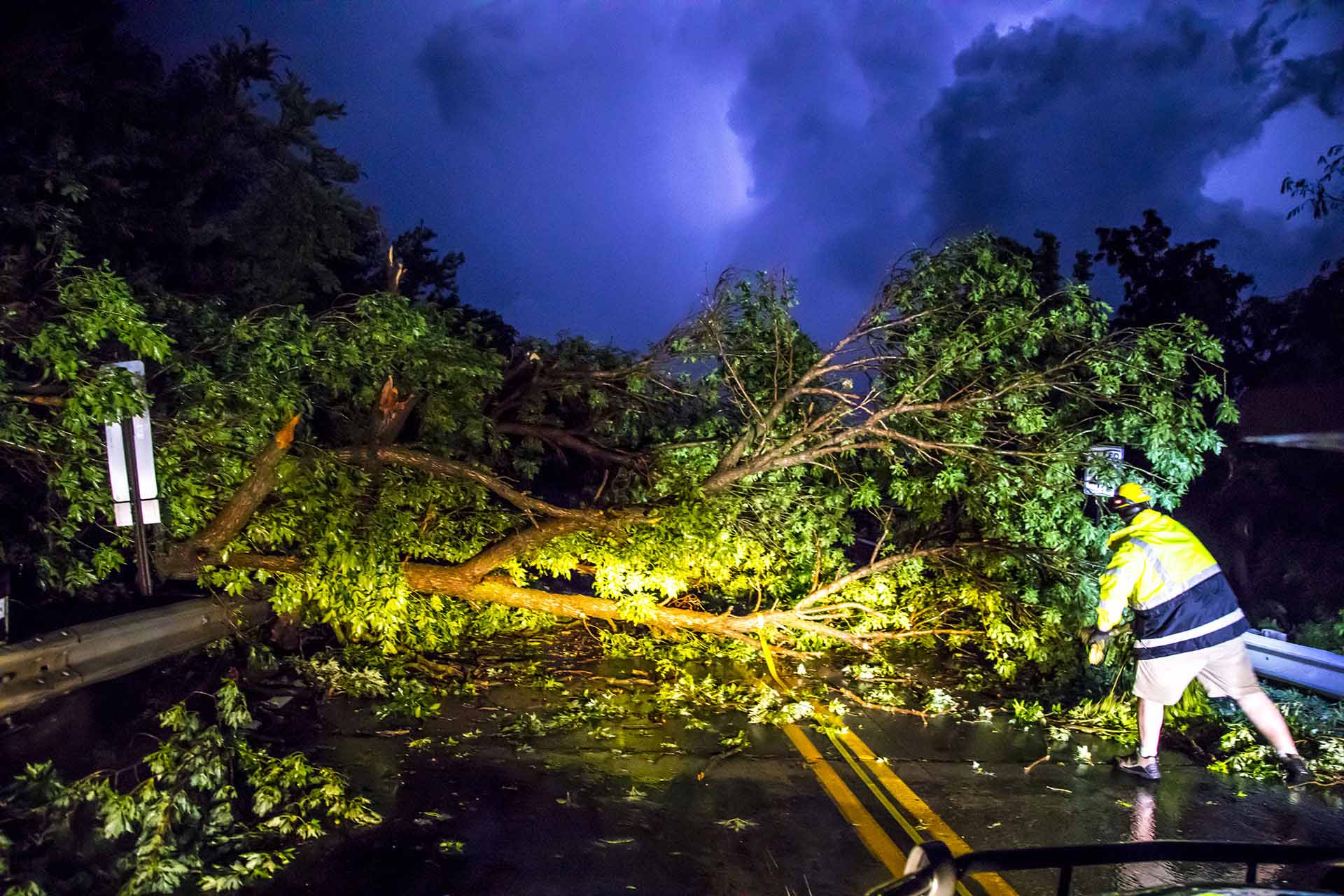 Medical Equipment
Trauma, Tourniquets, Burns, Wound Care, Ice Packs, Thermal Blankets
Triage Tags
Resuscitation (Soft Bag & Basic Airway Management)
Automatic External Defibrillator (AED) Cardiac Science G3 Pro
Diagnostic, BP, BGL, Temp, O2 Sat,
Access Equipment
Small Crow/Pry Bar, Auto Glass Breaker / Seat Belt Cutter

AC Hotstick (Low & High Voltage Detection)

Axe (3.5 Pound Head)
Handheld Bolt Cutters (For Barbed Wire Fences)
Ryobi 40V 14" Chainsaw
Personal Protection Equipment
Enclosed Eye Protection, Work Gloves
Protection Helmet
Protective Eyewear / Protective Footwear / Puncture Resistant Insoles.
Reflective Vest
P2/N95 Rated Face Masks / Gowns
Nitrile Gloves
Fire Extinguisher
LED Torches (Pocket, Handheld, Head Mounted)
Chainsaw Leg Protection Chaps
Copyright - Daniel Shaw
www.severestorms.com.au