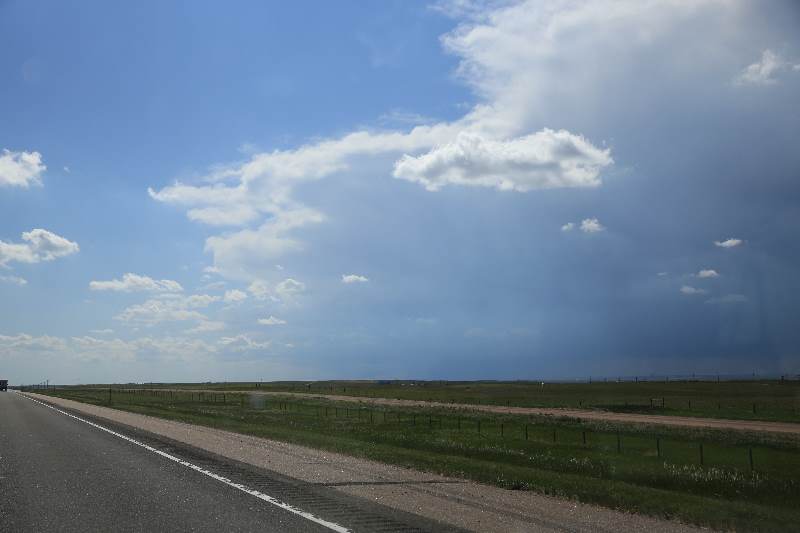 Looks like it will be a back road / back country Wyoming & Colorado chase today.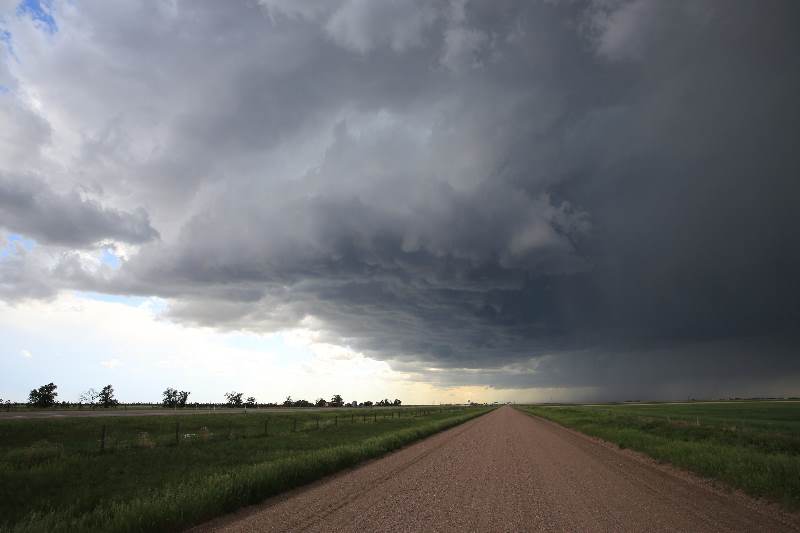 The gravel back roads are simply perfect.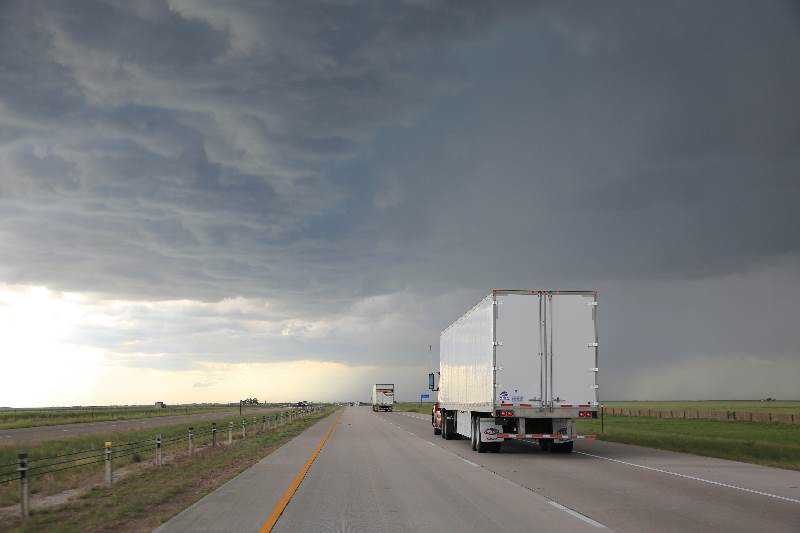 Entering the hail core in the first storm of the day.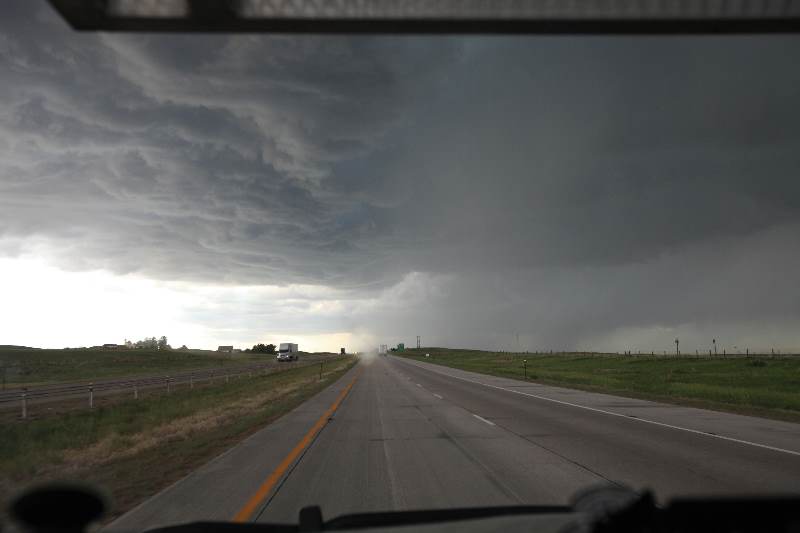 Up to 2 inch hail fell.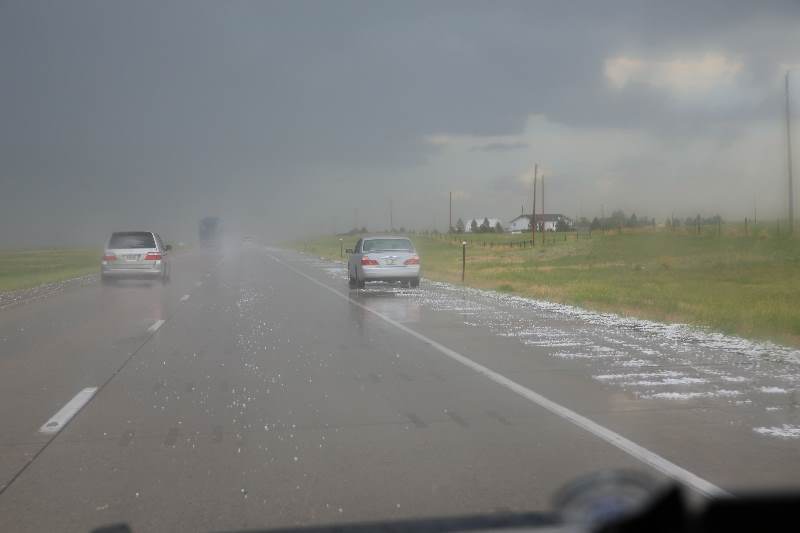 Some people decided to stop (wise)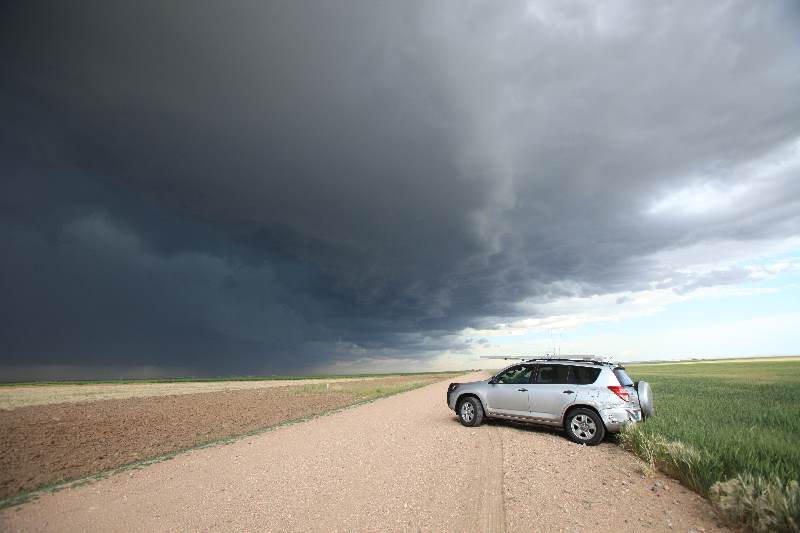 Sun is lighting up the car.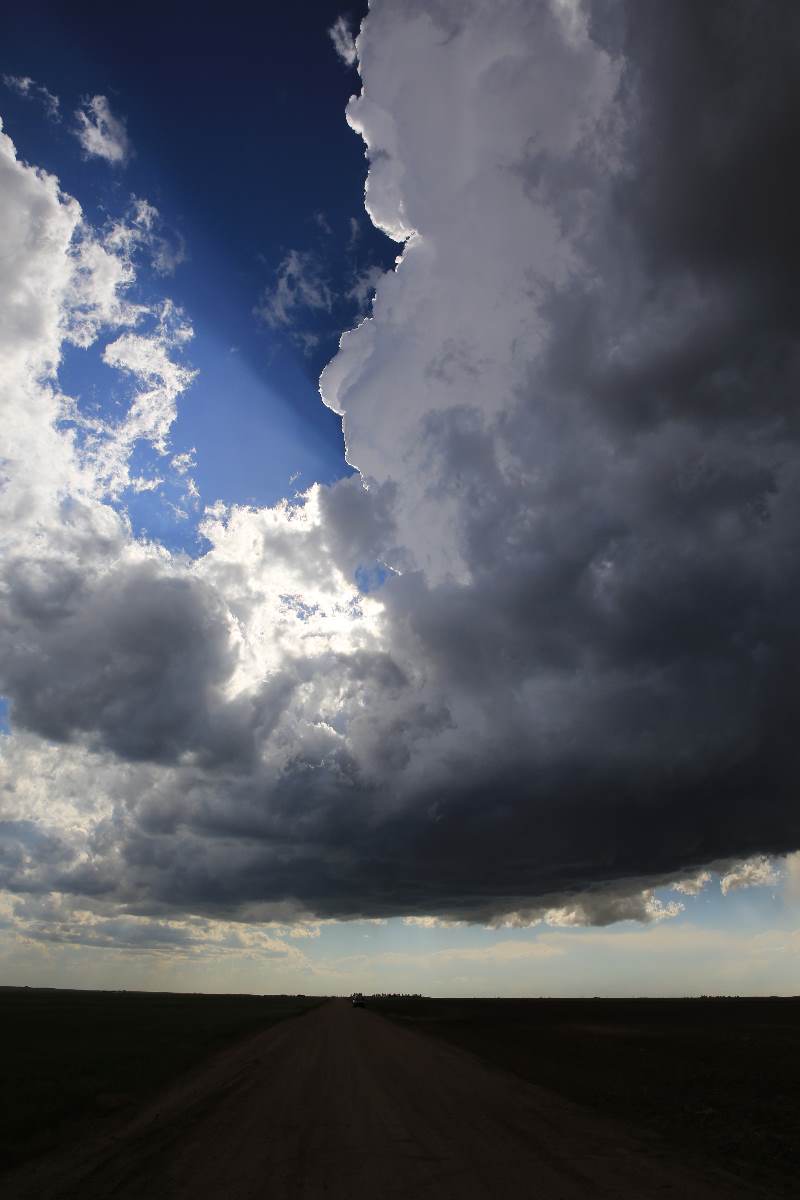 Time to re-position to the south.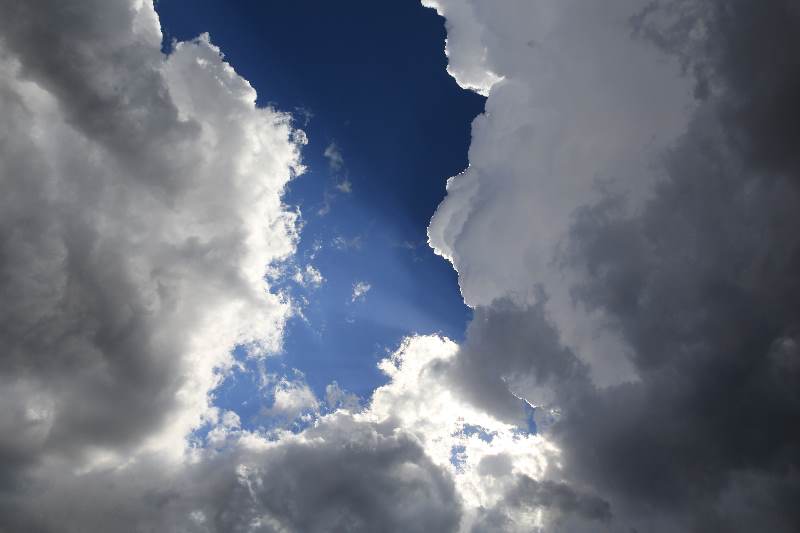 Looking up.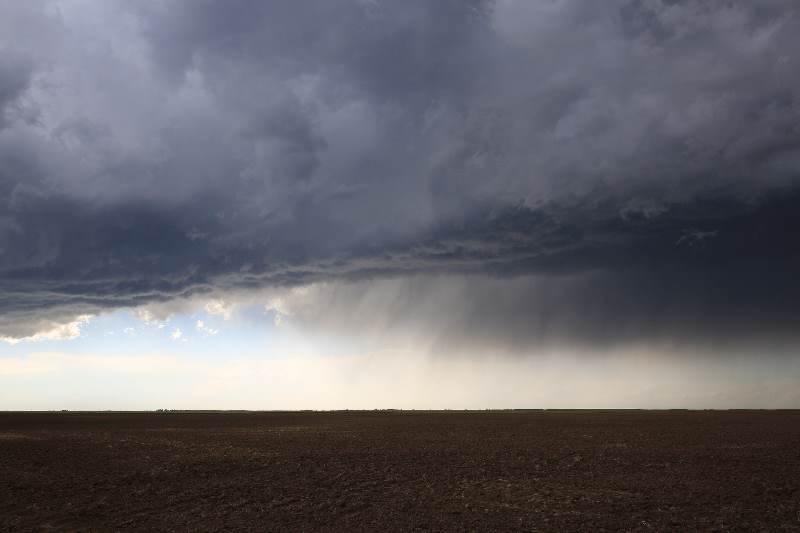 Nothing tornadic at this time.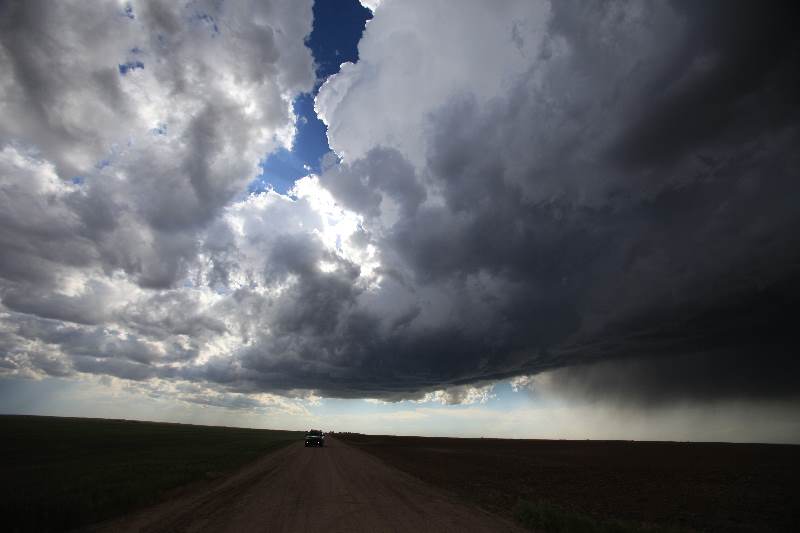 Looking behind me just to make sure.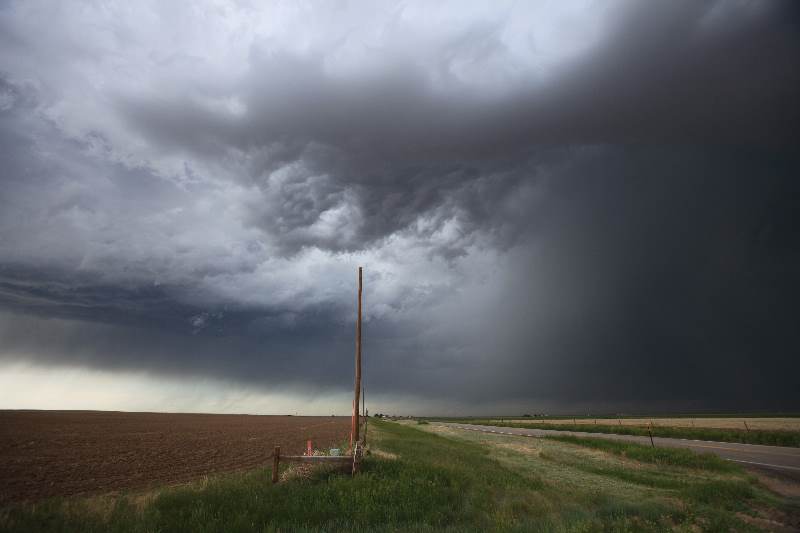 The cell just went tornado warned.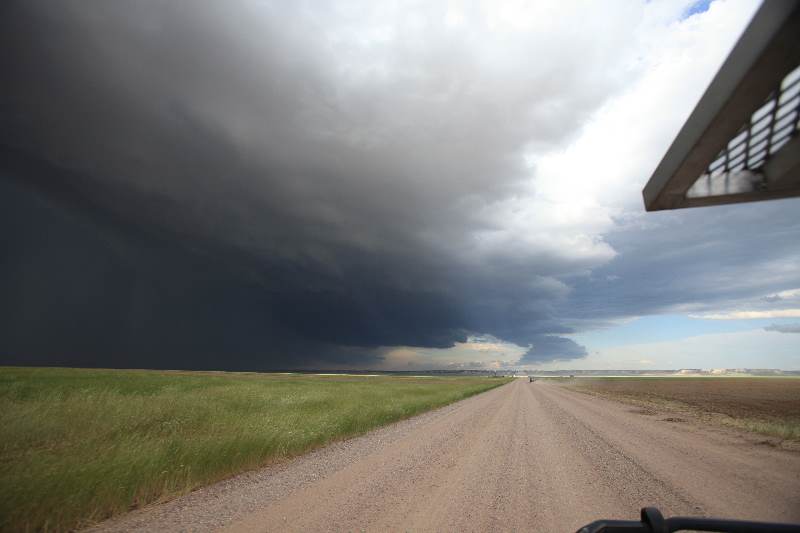 Can't see a wall cloud though.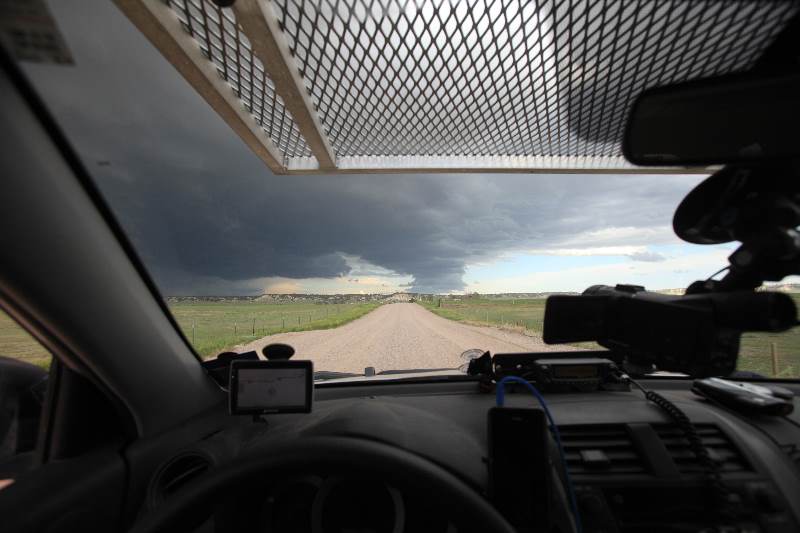 The tornado warning is radar indicated only.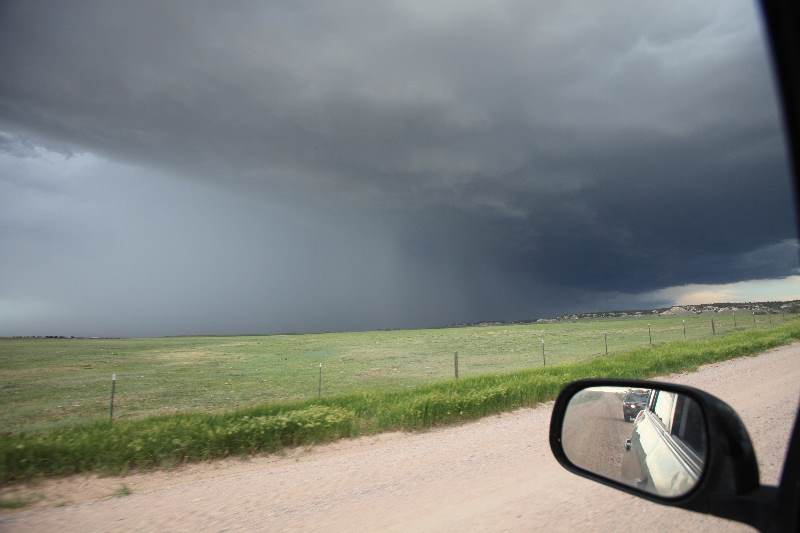 Lots of hail.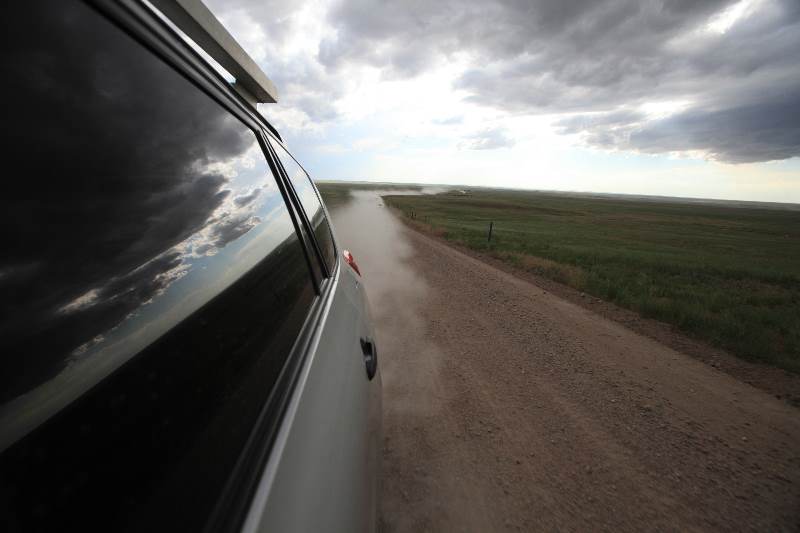 Dust.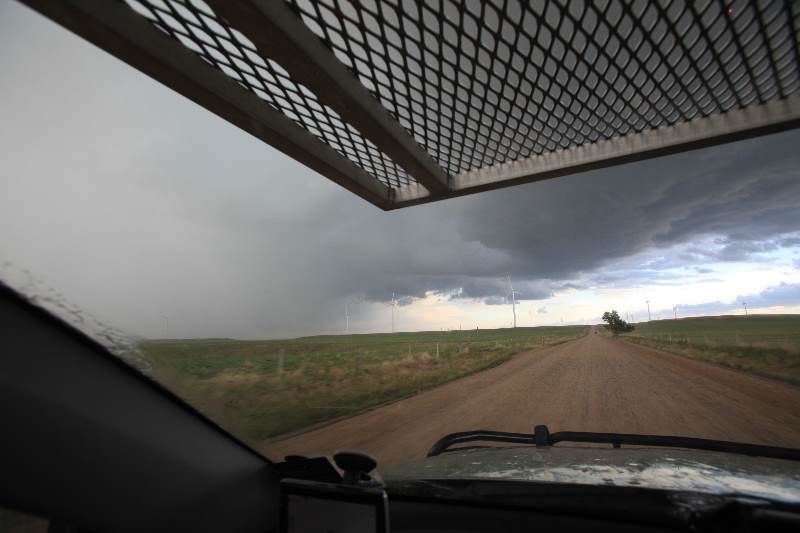 The storm has actually made a rapid move to the south east.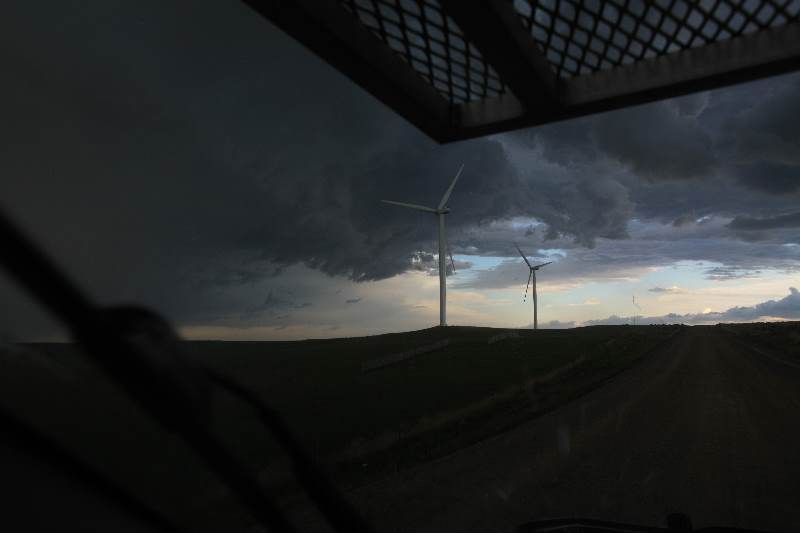 Getting away from it.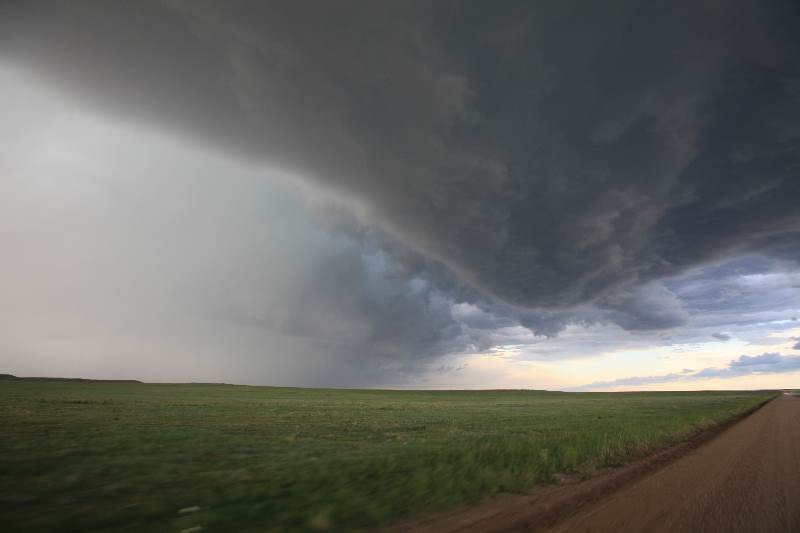 With the local Sheriff spotting and chasing.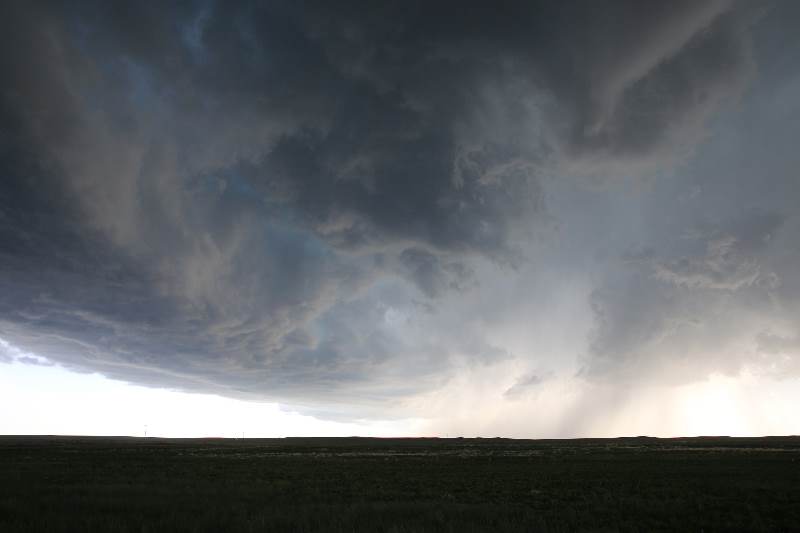 Sheriff was terrified of the 1.75" hail.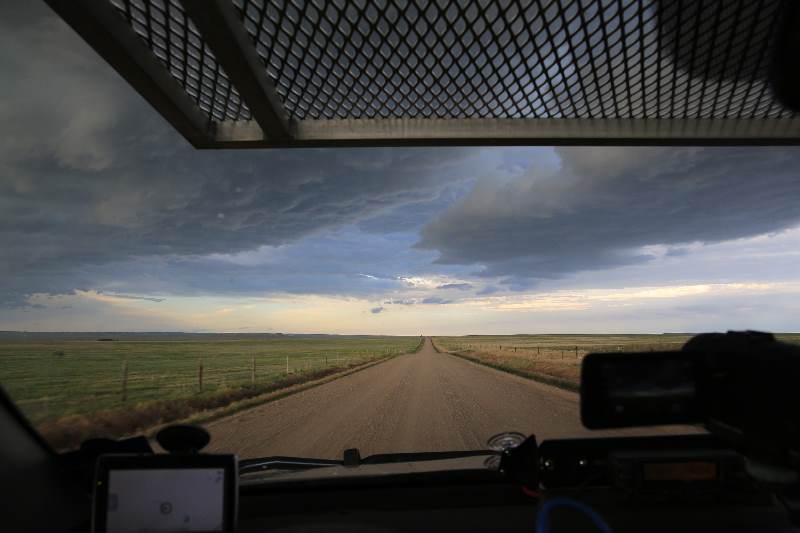 Great colours.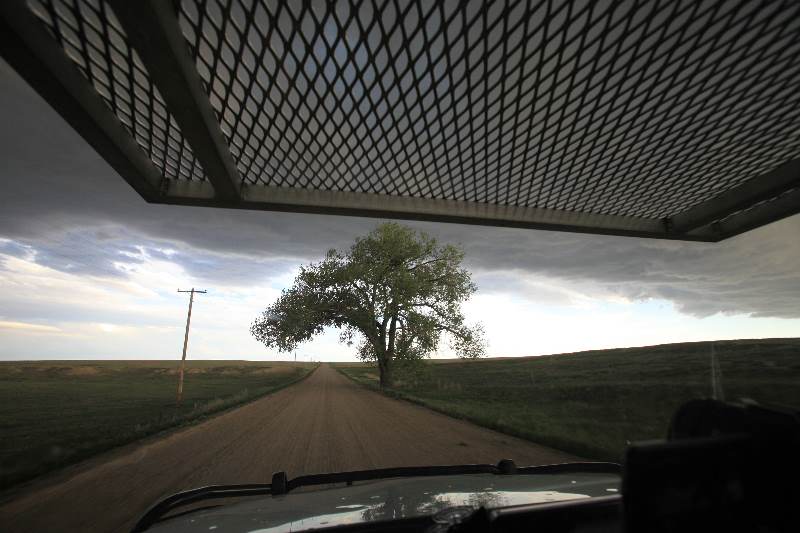 Tree.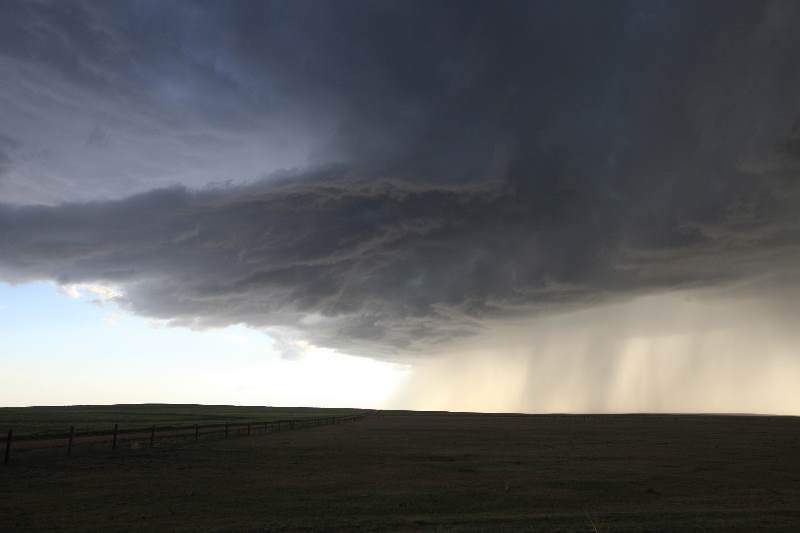 In Colorado now.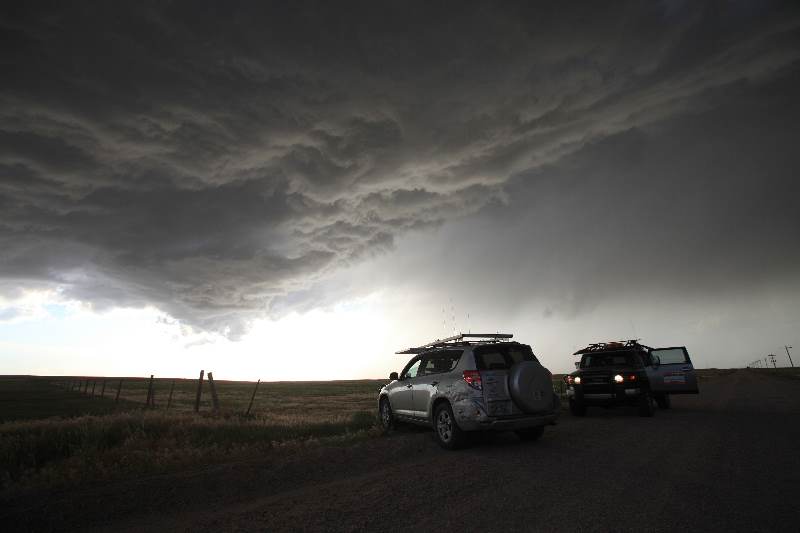 Watching the storms with Greg Ansel.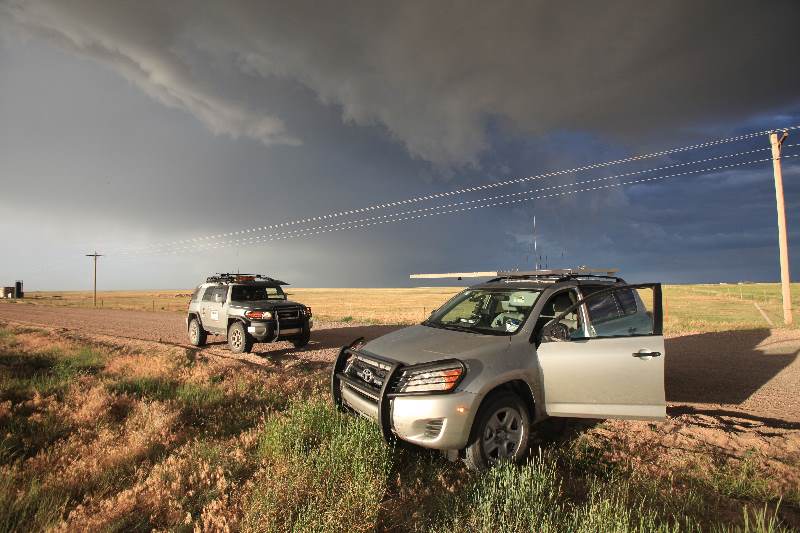 Sun hitting the cars.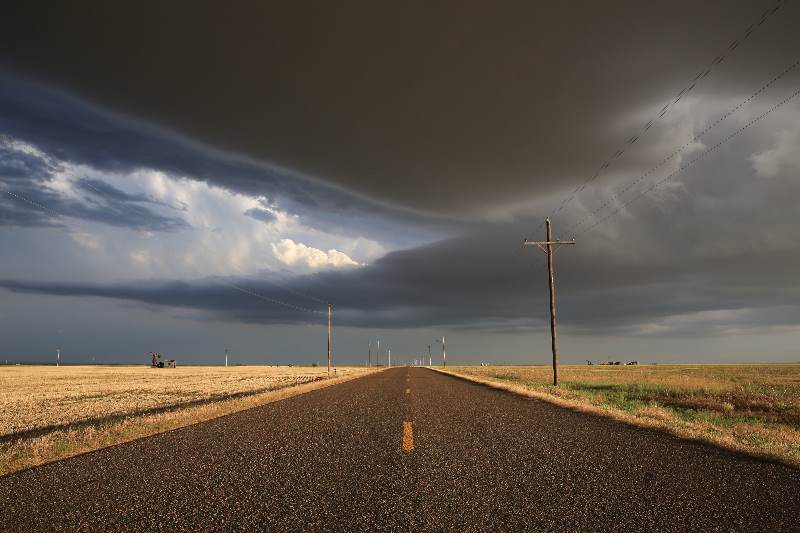 Stopped to get this shot.. Colours and lighting were amazing.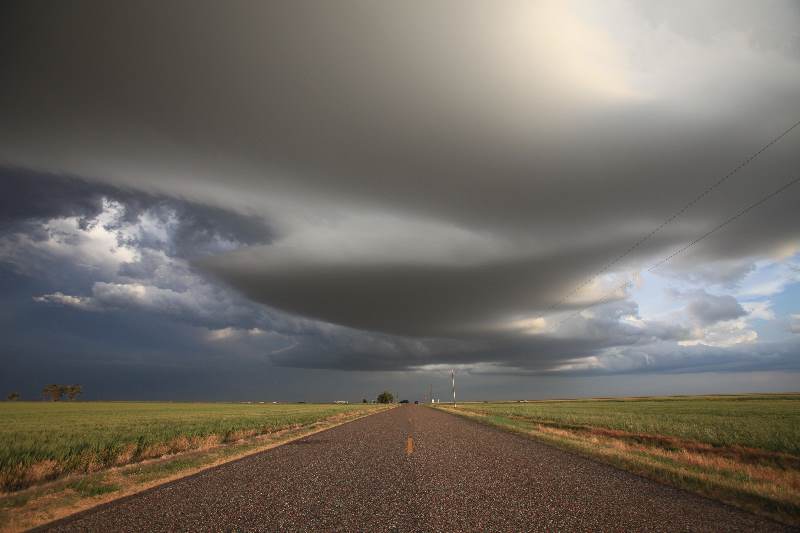 And it gets better. One of my favourite shots of the season.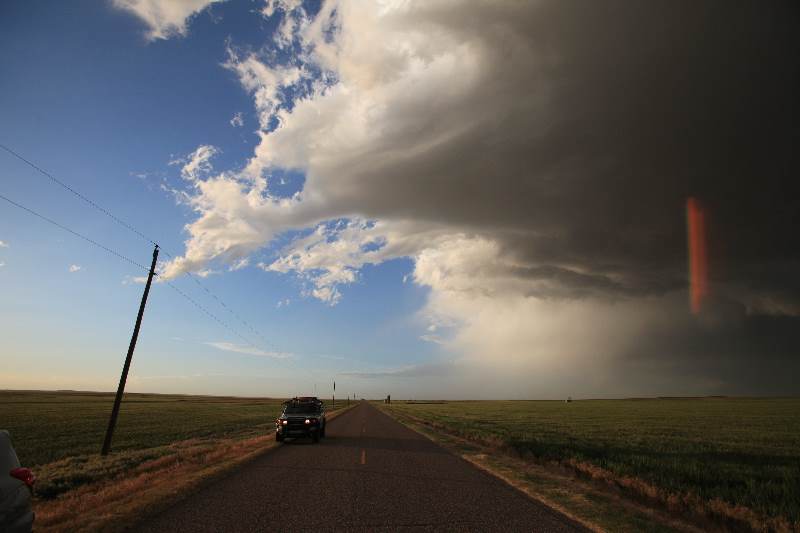 Looking behind us.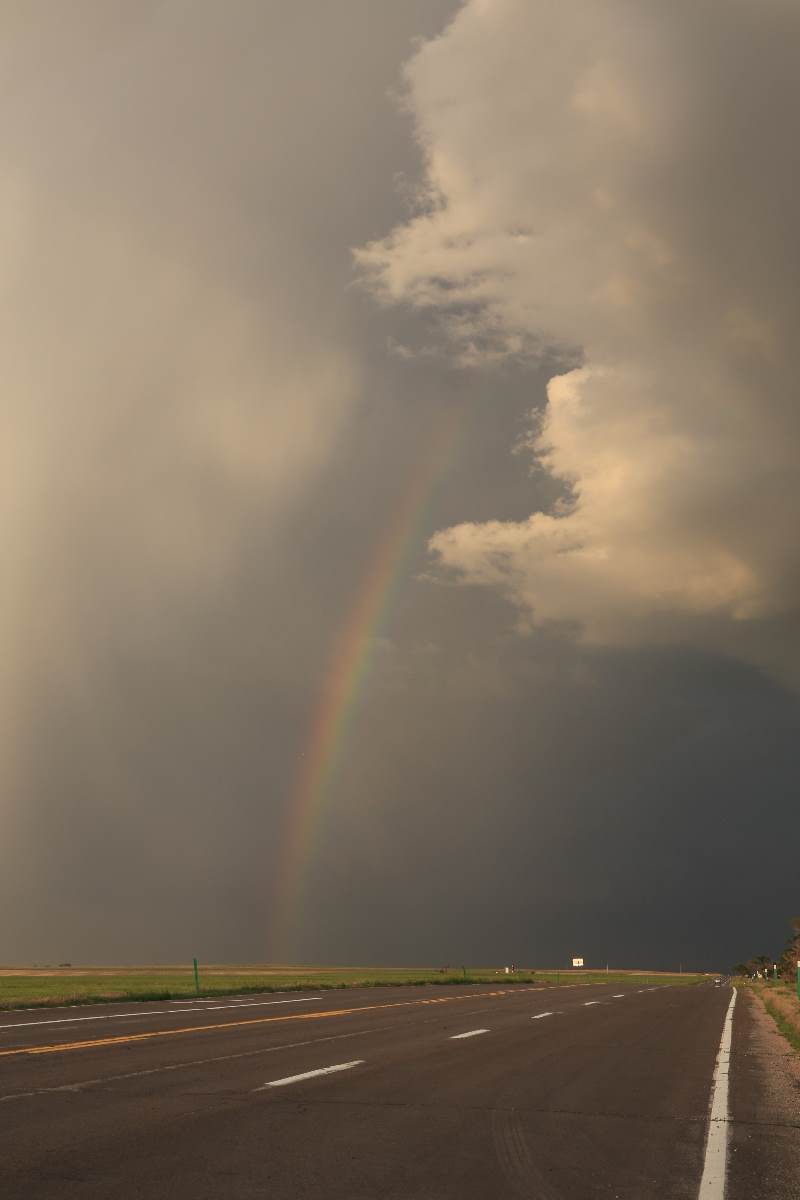 Rainbow.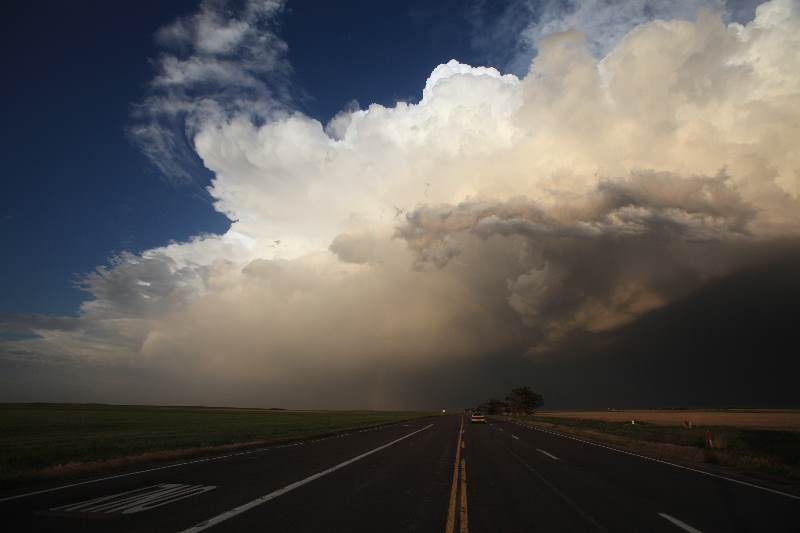 Storm ahead.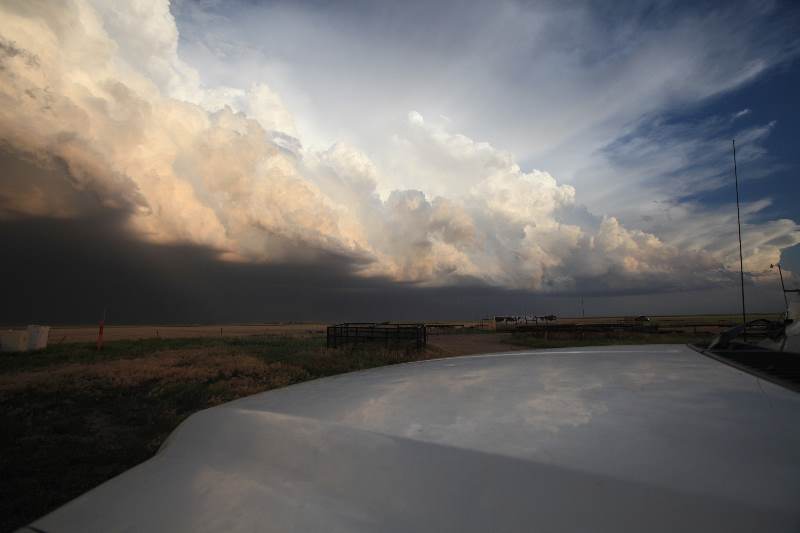 Sun is setting.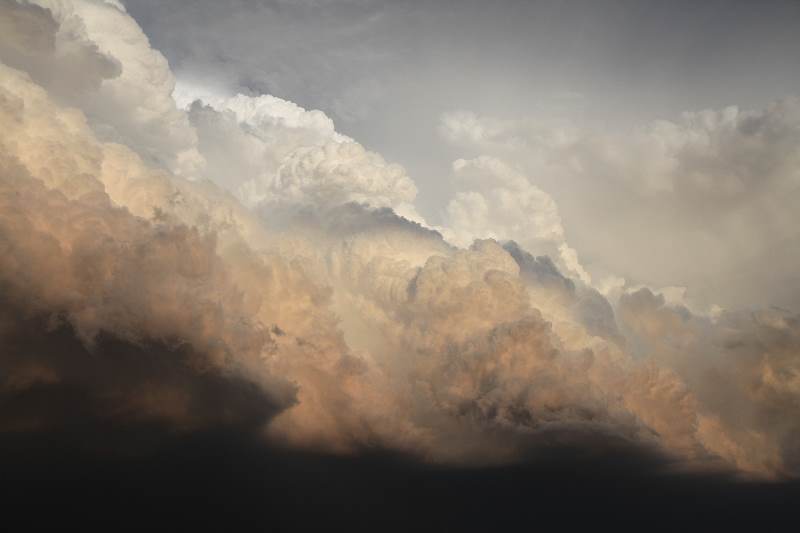 Amazing.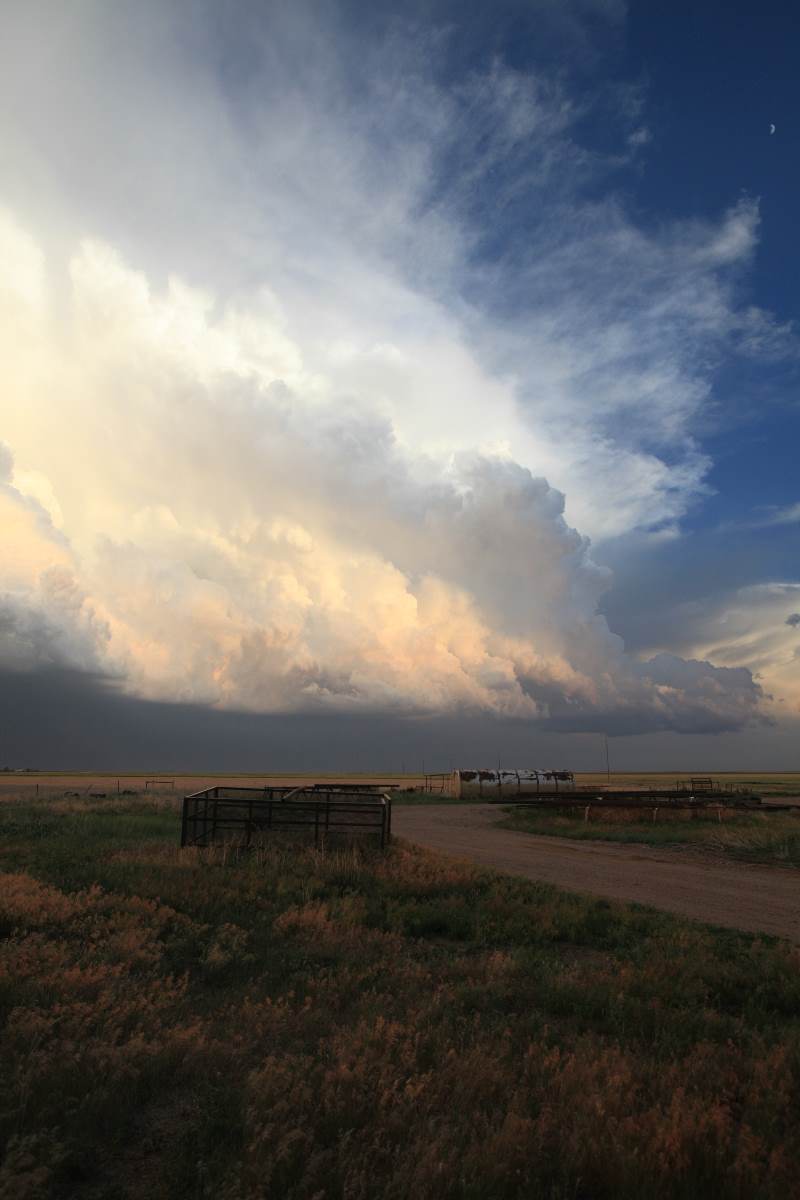 So much to experience.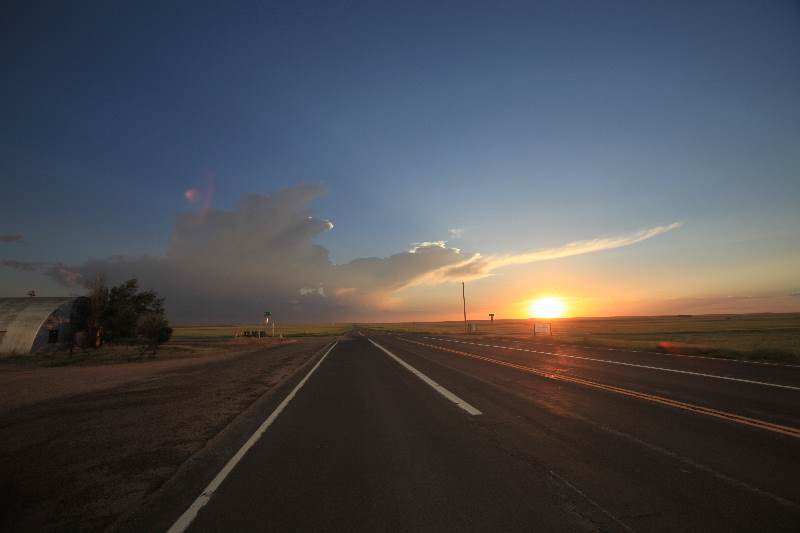 Was not expecting such amazing lighting today.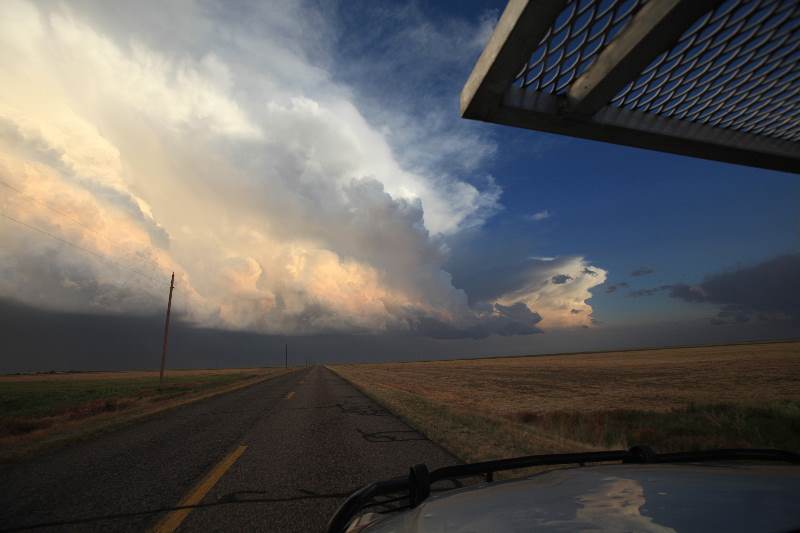 Heading south to target this storm.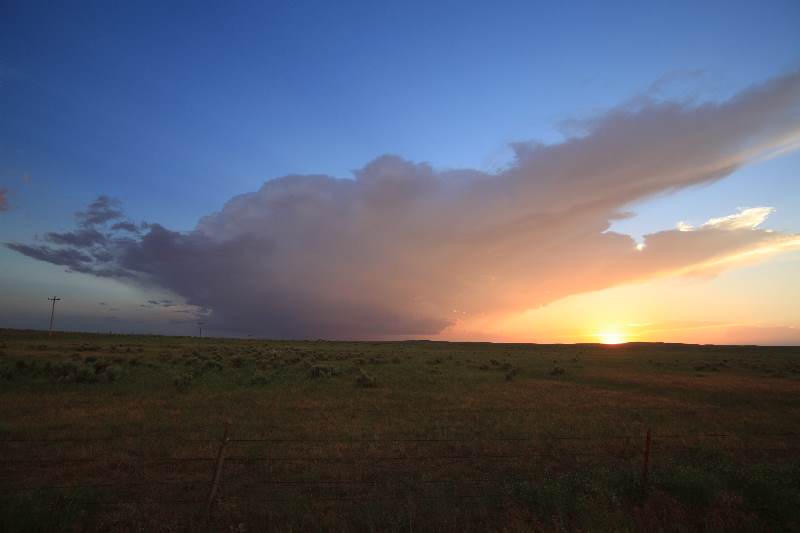 A new cell pops up to our west.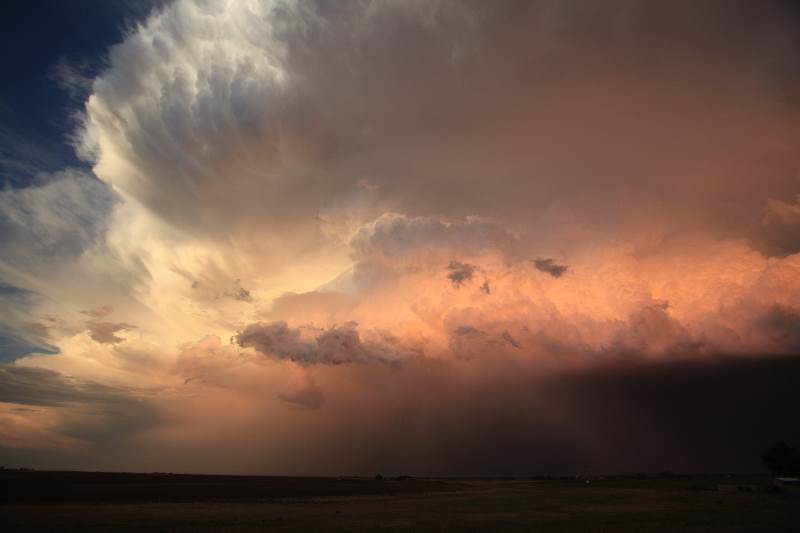 Wow.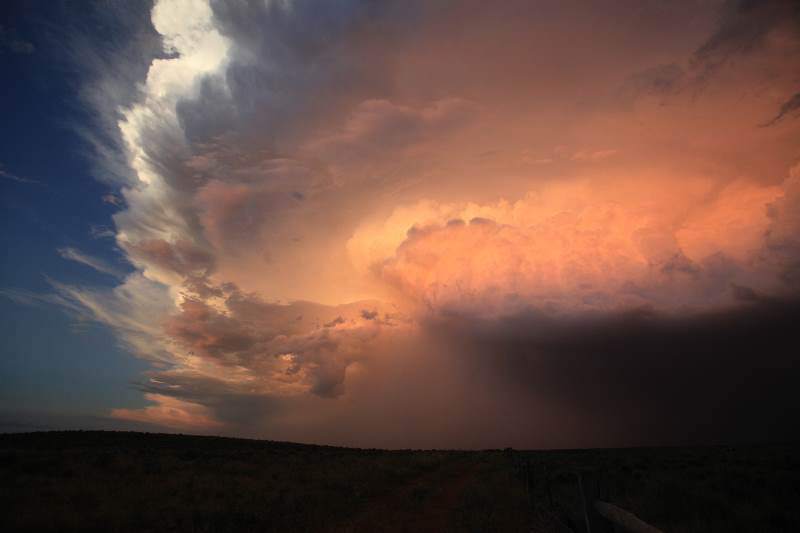 Amazing.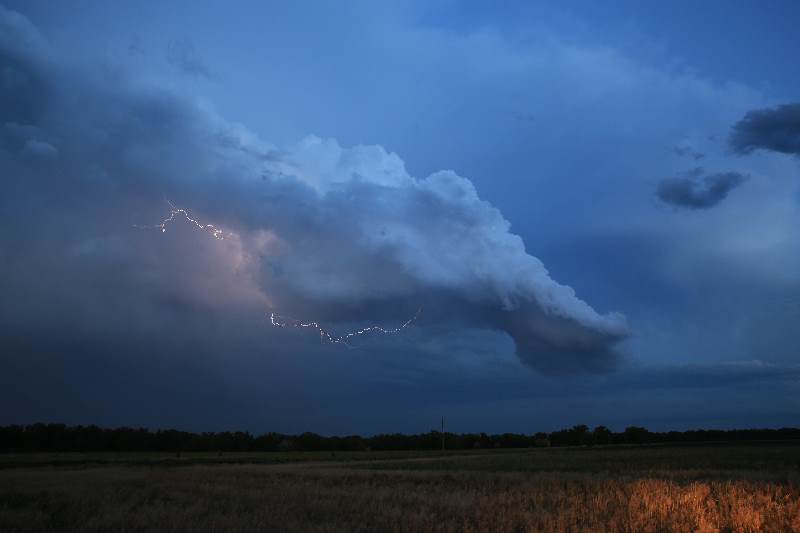 Lightning.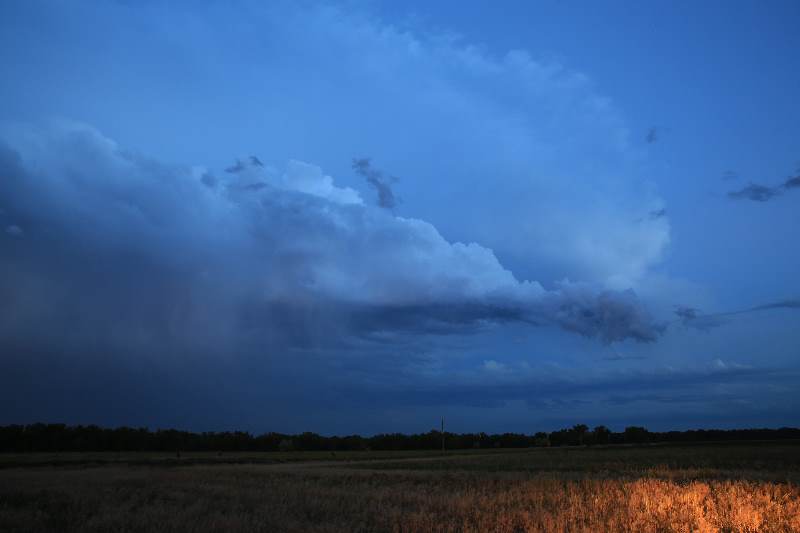 Updraft has dissipated.