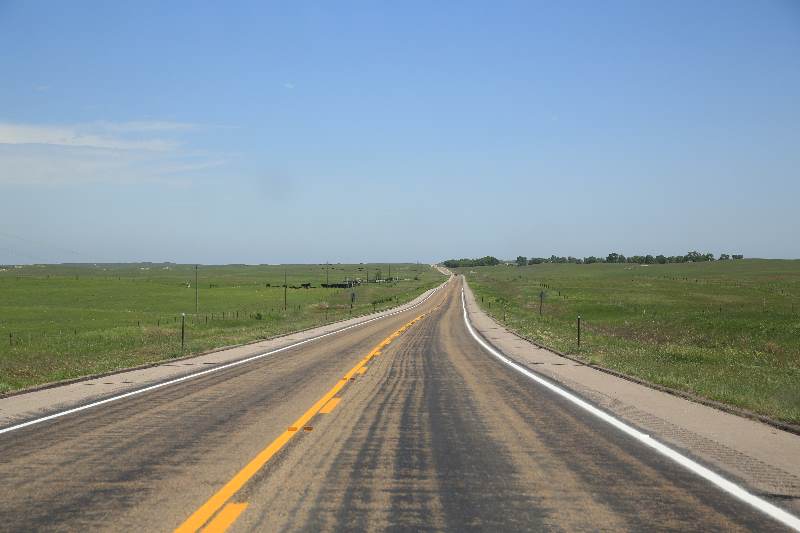 Looks like a South Dakota / Wyoming chase today.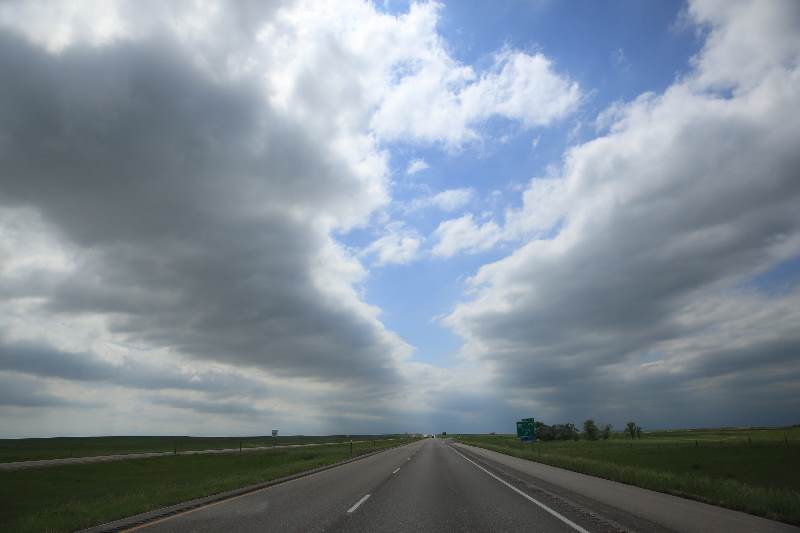 A little driving to get there.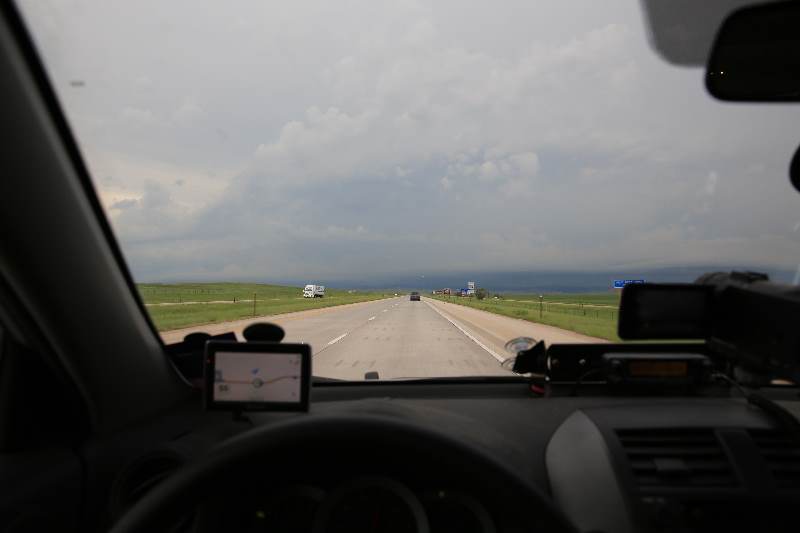 Great chase country, but the Black Hills south of Rapid City have little to no data coverage and very bad visibility.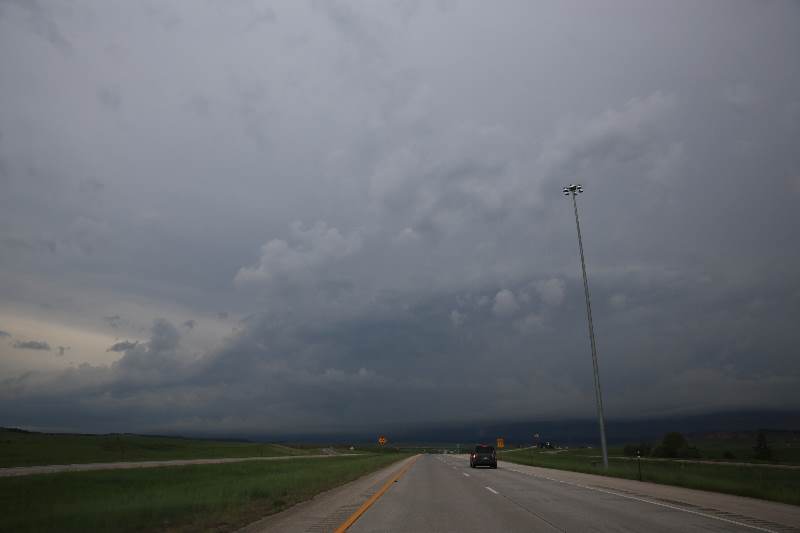 Storm was found quickly.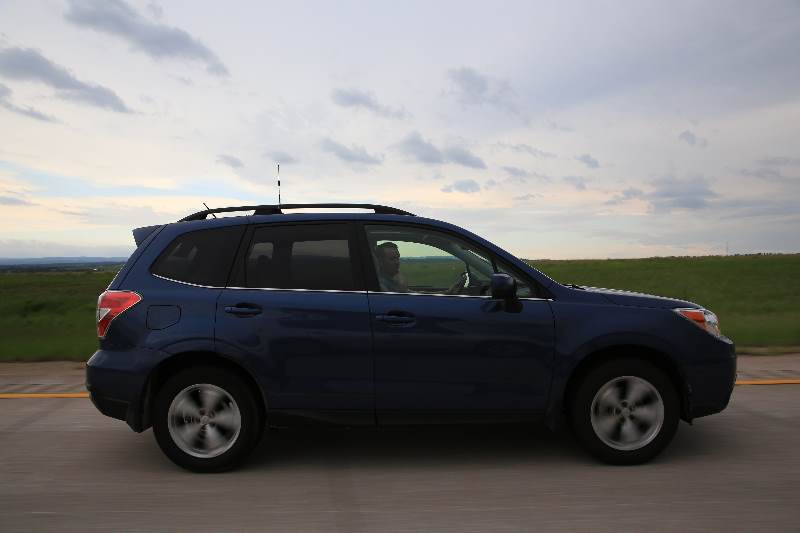 Chasing today with David Mayhew, great storm photographer.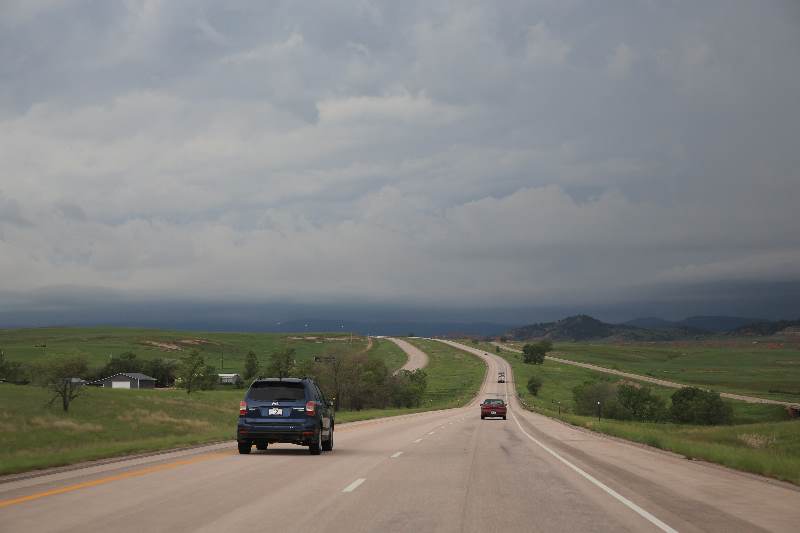 Target storm ahead.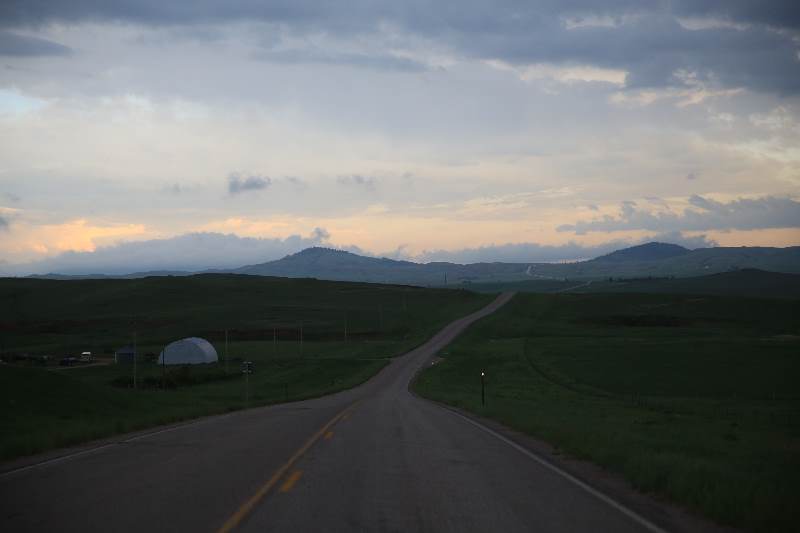 Welcome to Wyoming.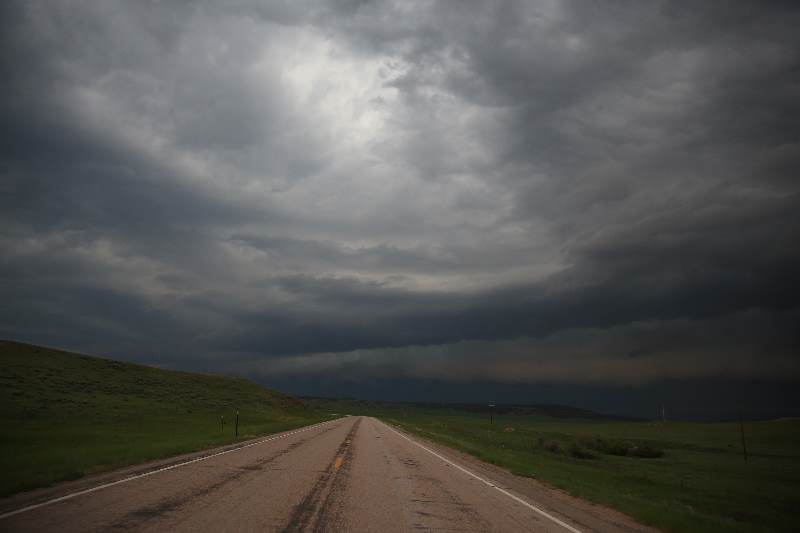 Heading south down a back road. The storm will cross this road.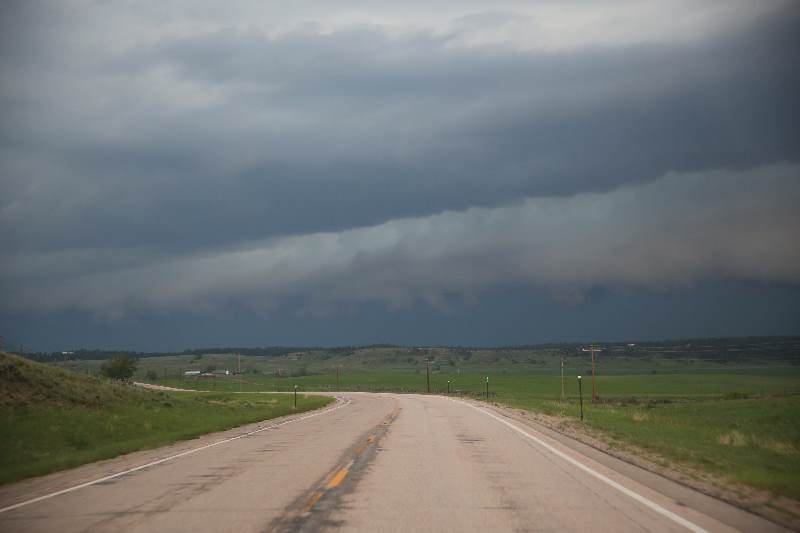 Nice shelf cloud.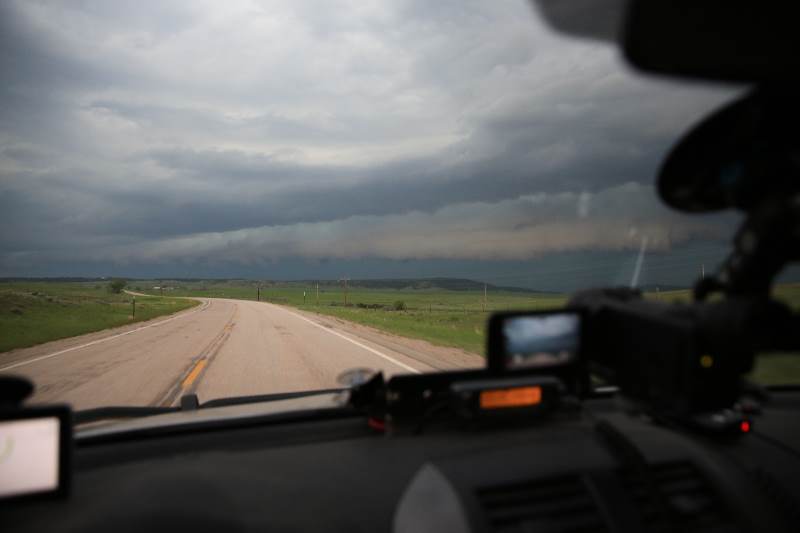 This looks great.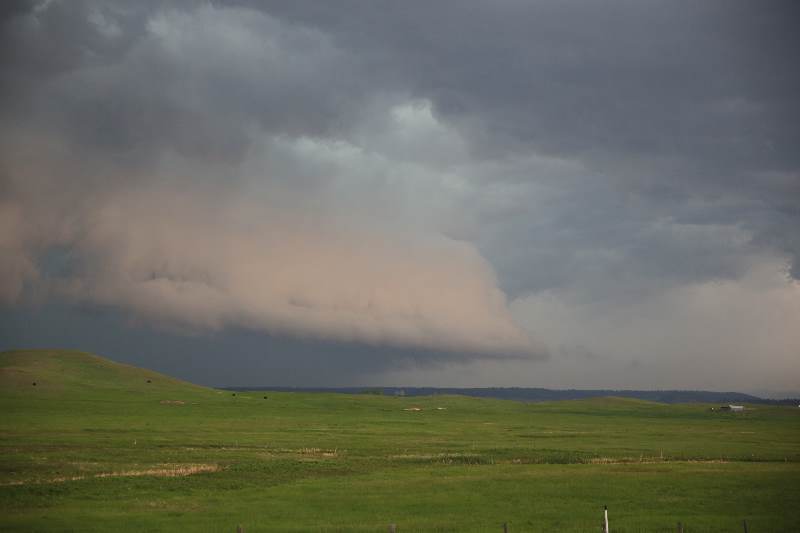 I think I will camp out here for a little while.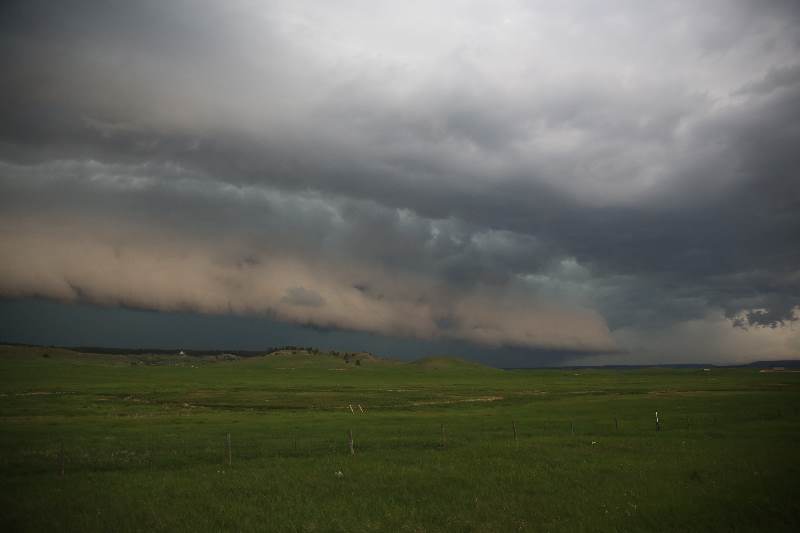 Yep.. not moving.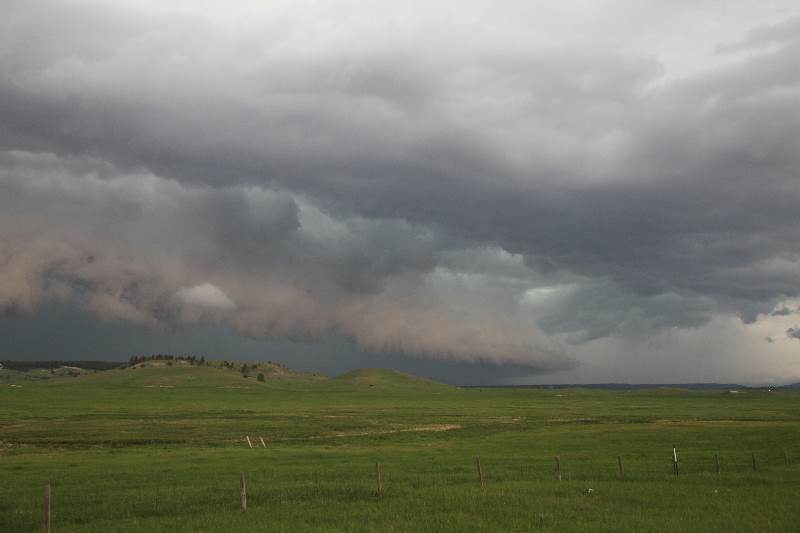 Here comes the storm.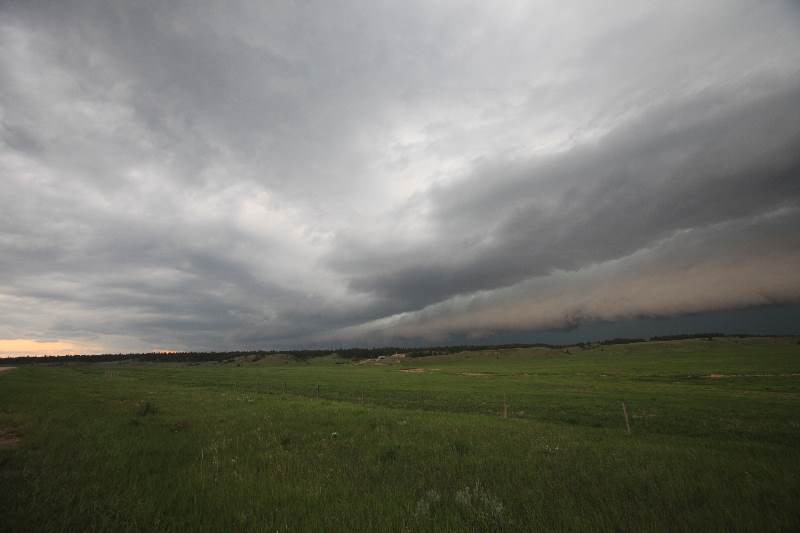 Nice.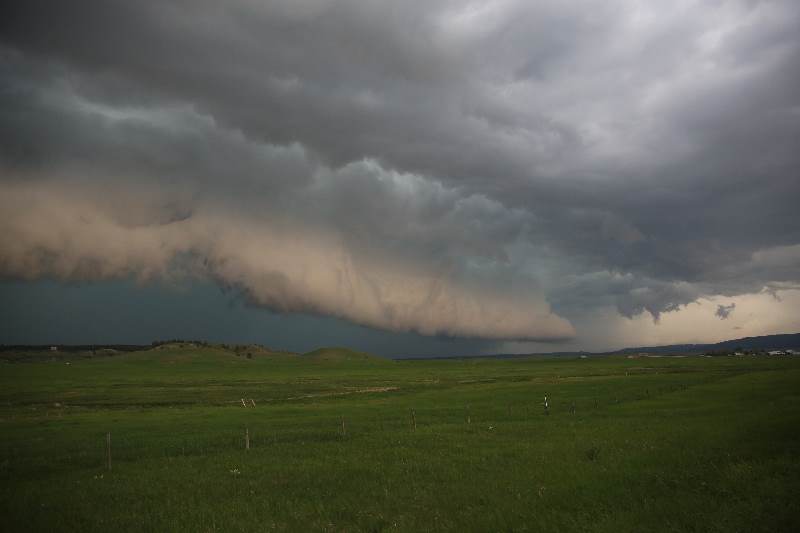 Very nice.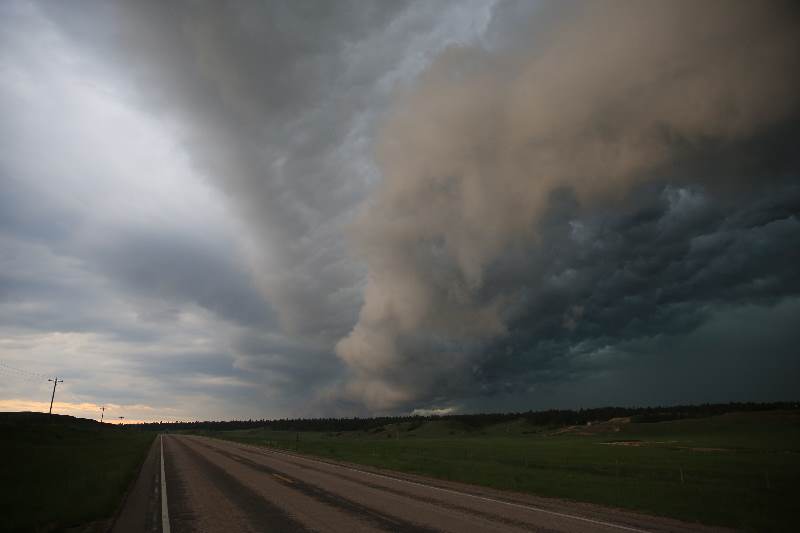 Nicer.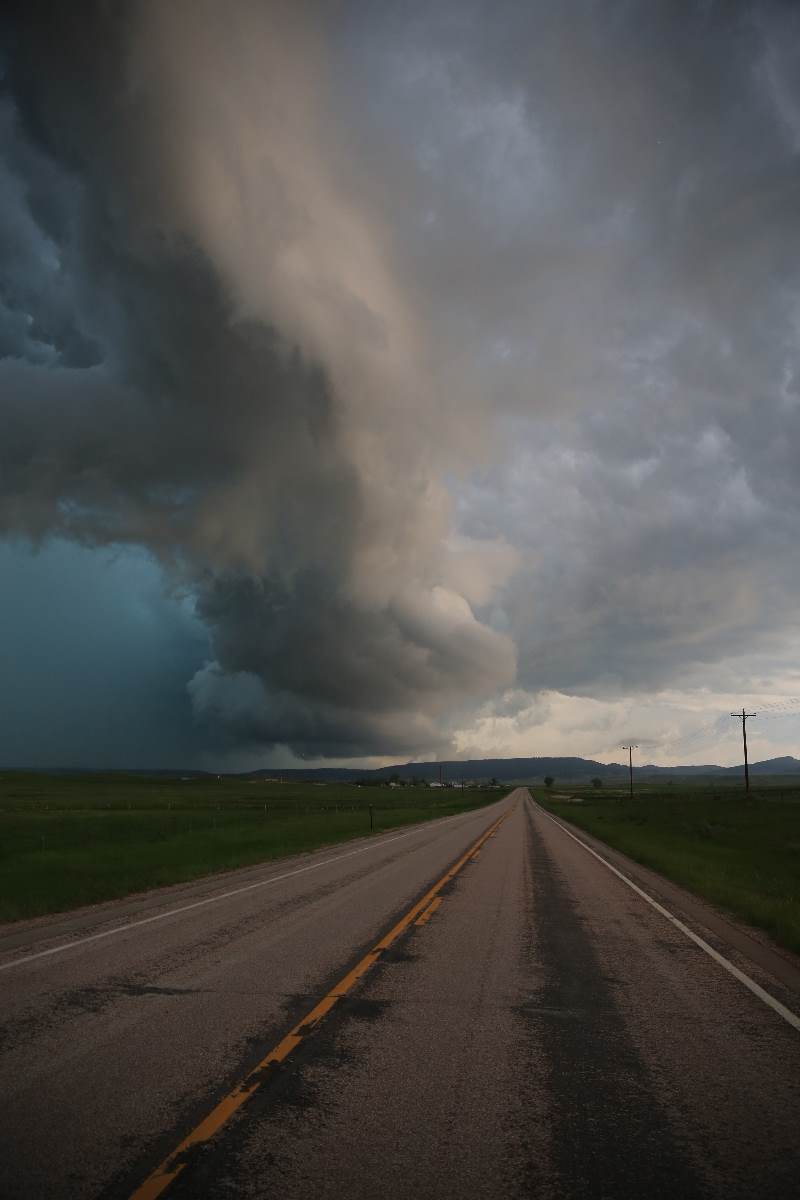 Most people would run from this.. All outflow dominant.. No tornado here.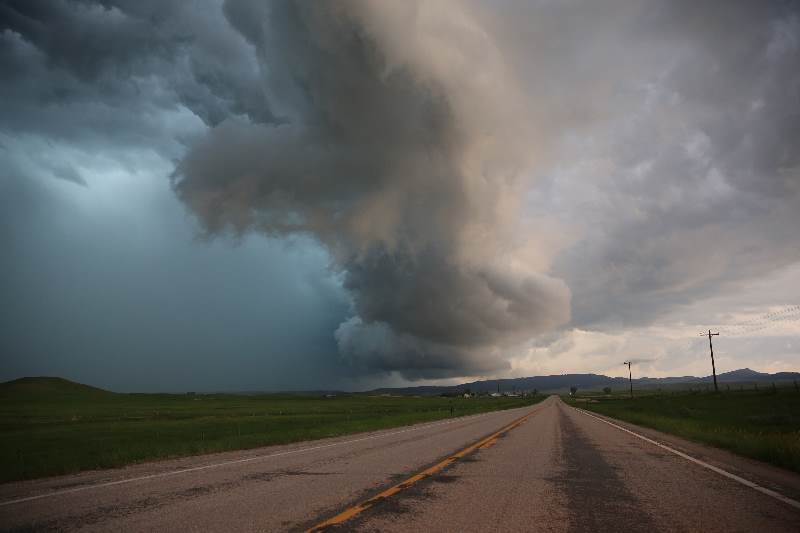 Hail is present though.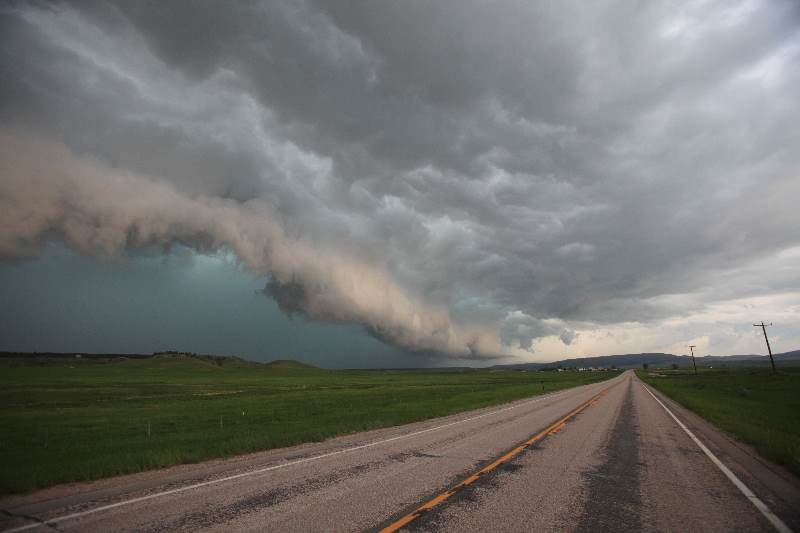 Cool.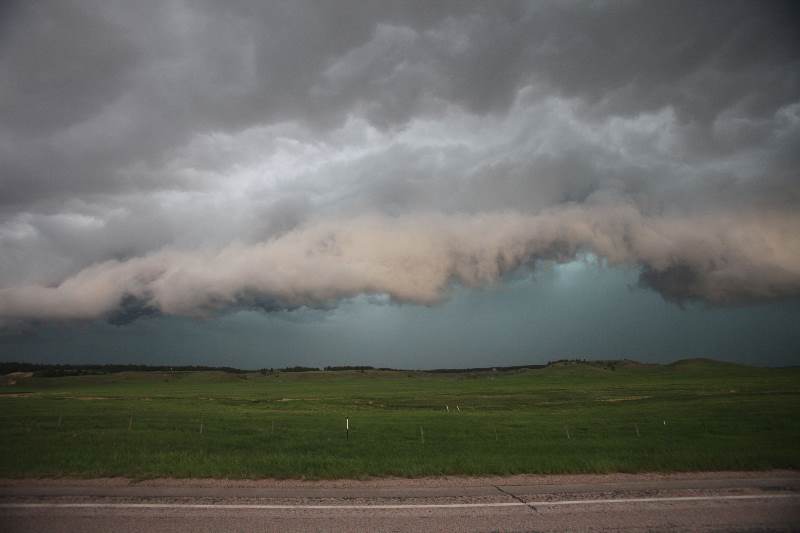 Not far away.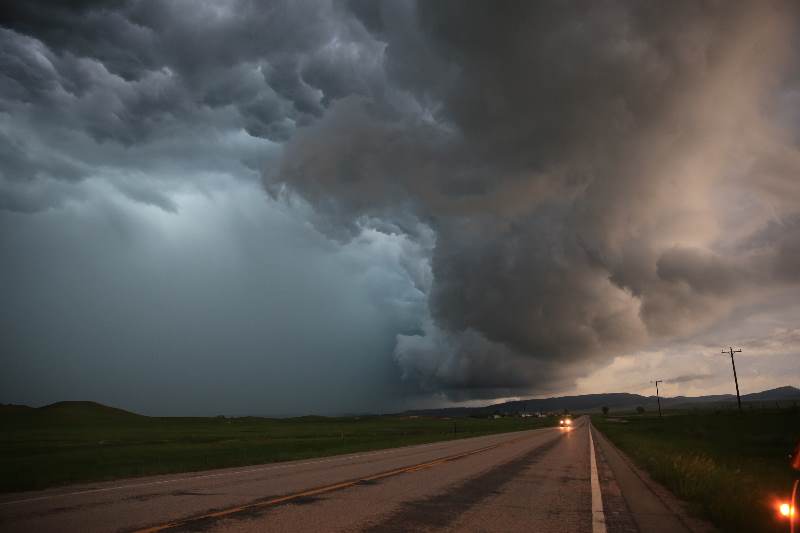 Almost here.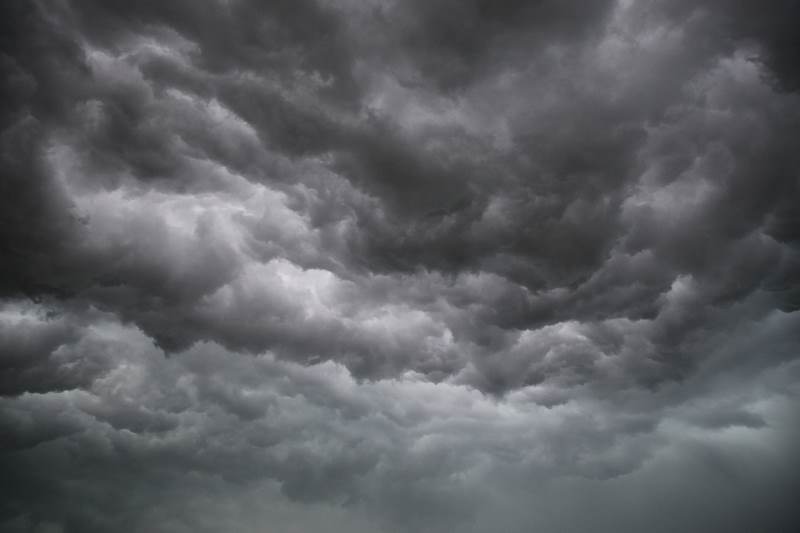 Very turbulent skies.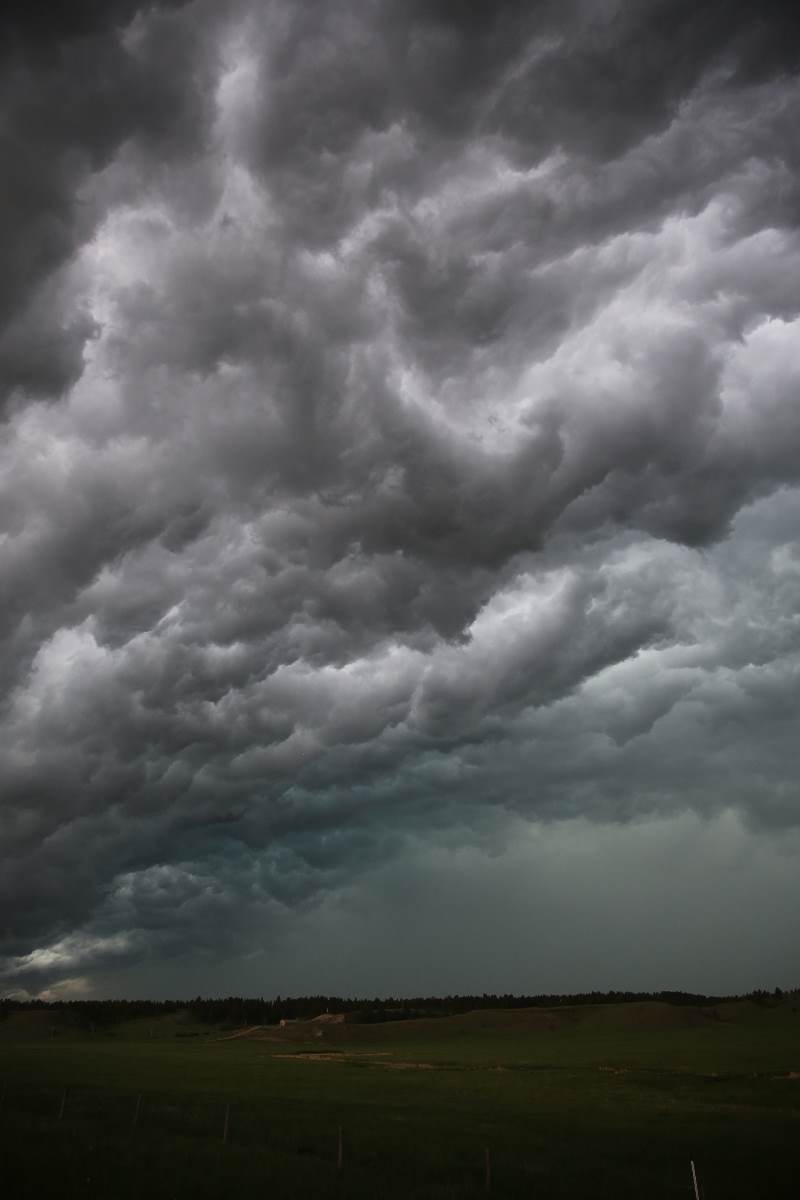 Amazing.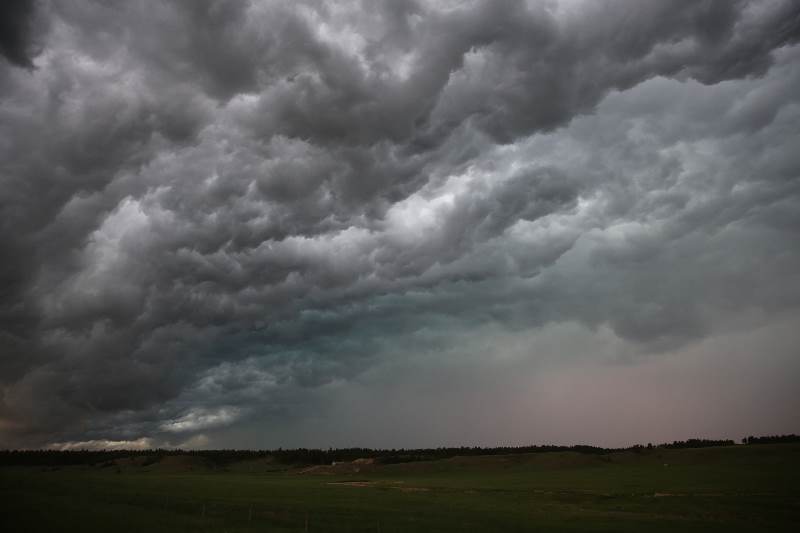 Love the depth of grey shades.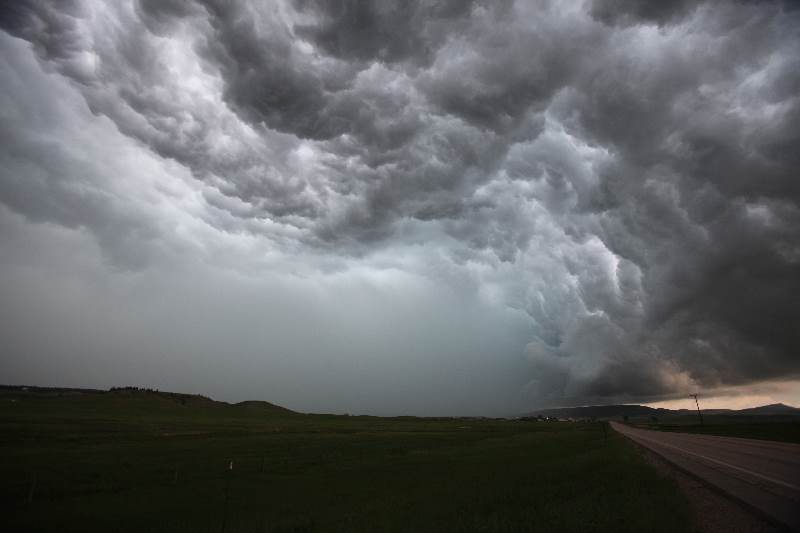 Great choice of road.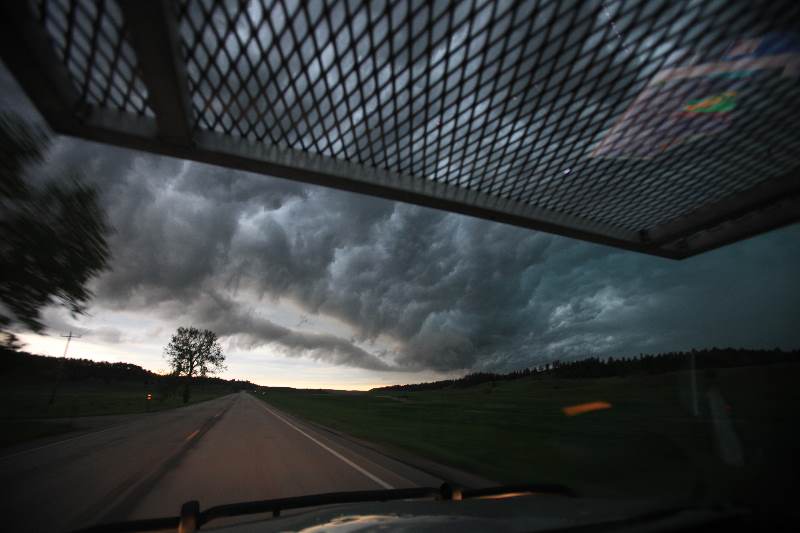 Every state offers a different type of storm.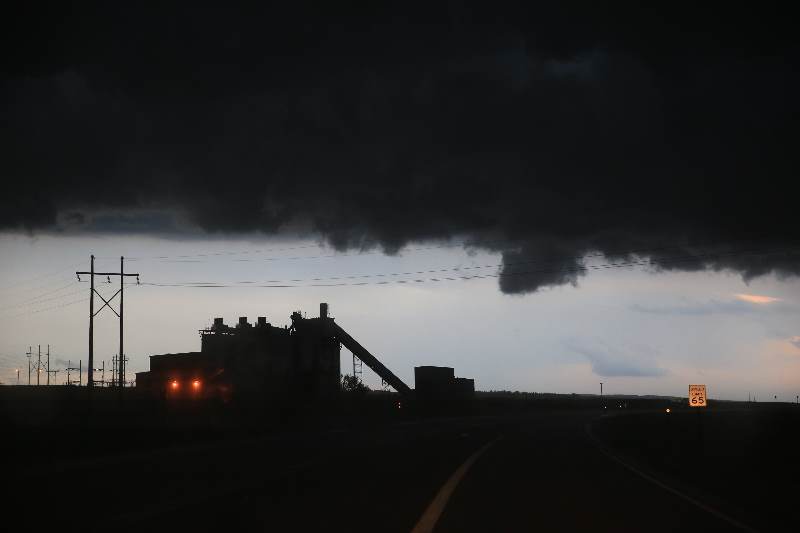 Chasing the leading edge of the storm.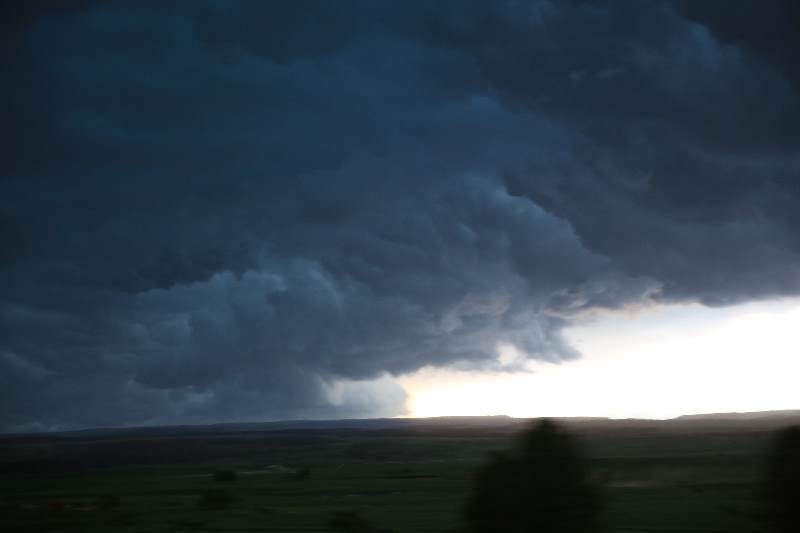 May even find a Gustnado.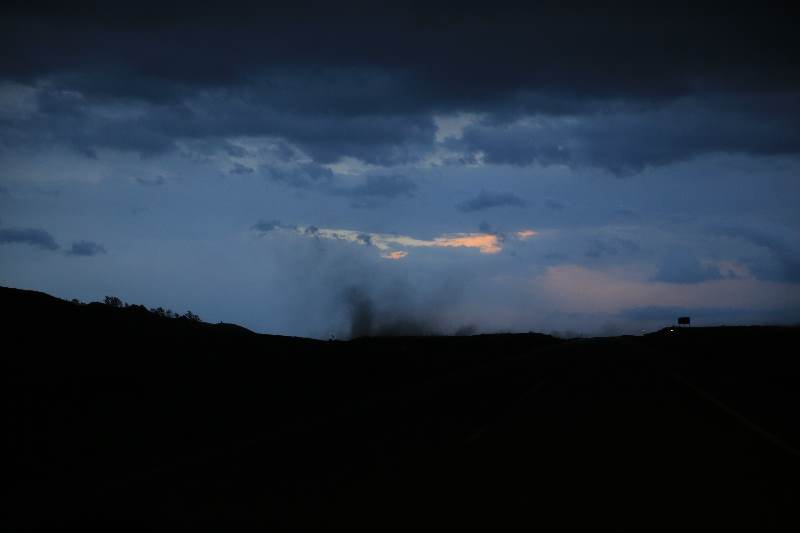 Look at what we have here... a Gustnado (outflow based rotation)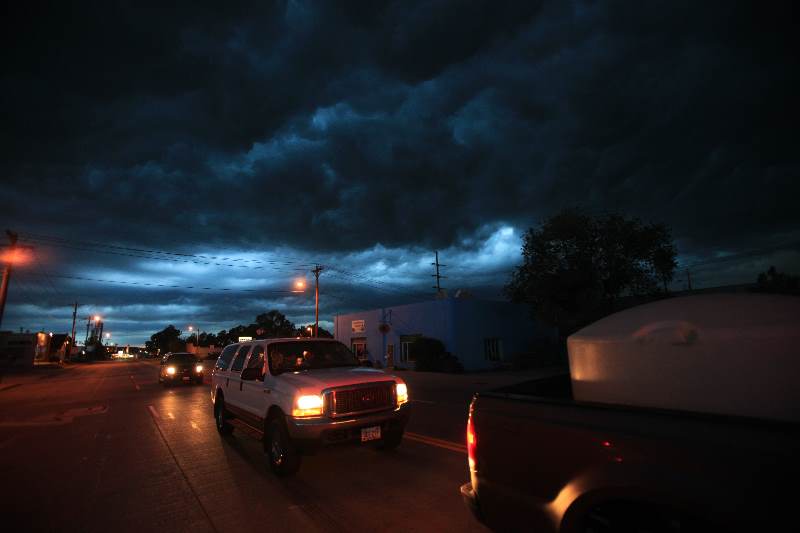 Stuck.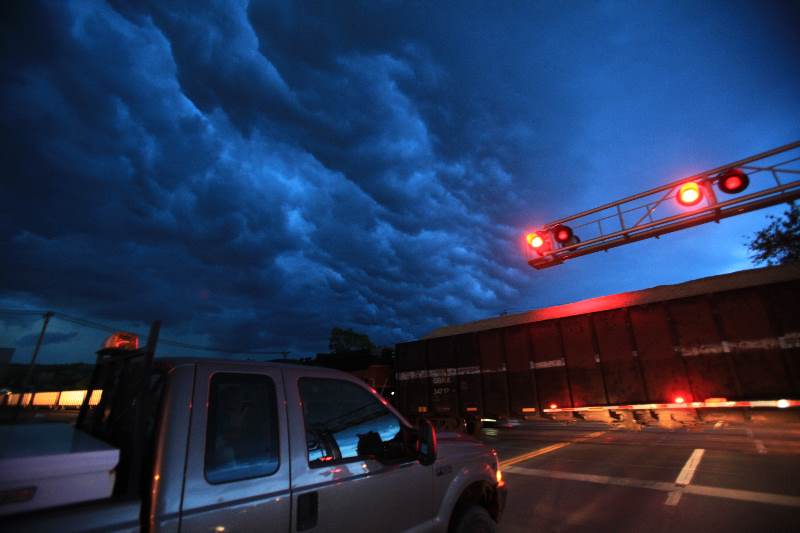 Train passing by.