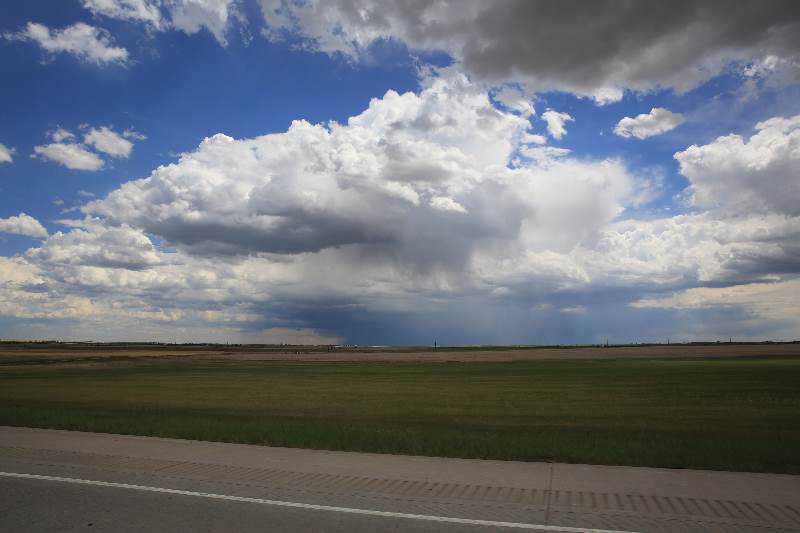 Not expecting much today.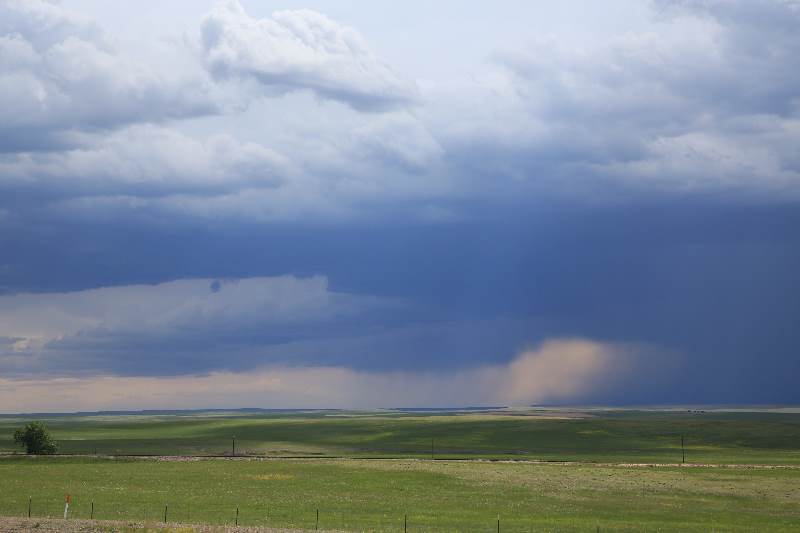 A few storms expected today.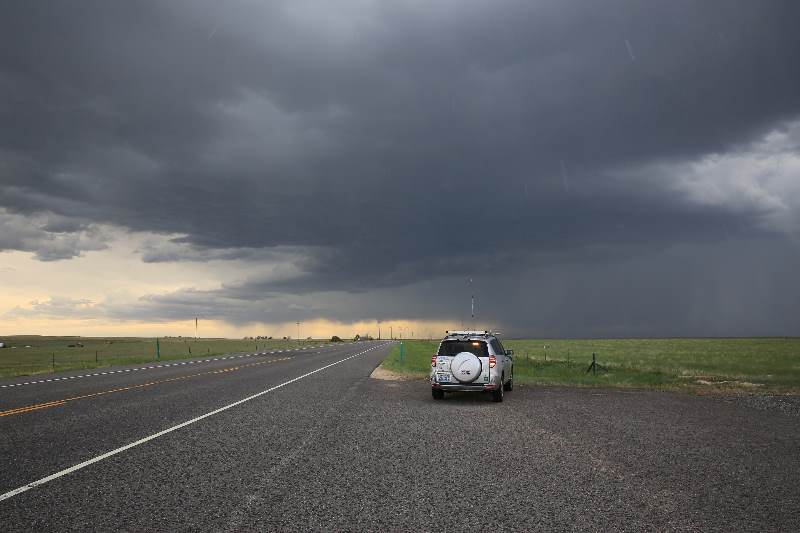 Parked.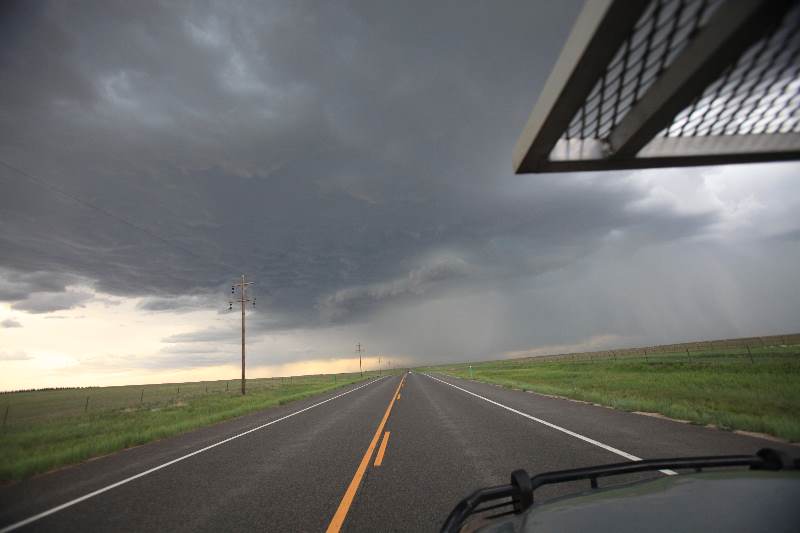 Found a storm.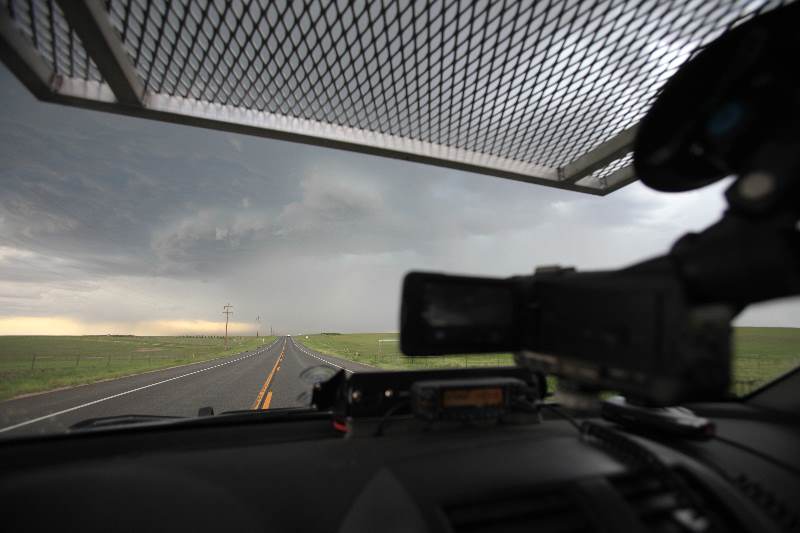 Not a lot to it.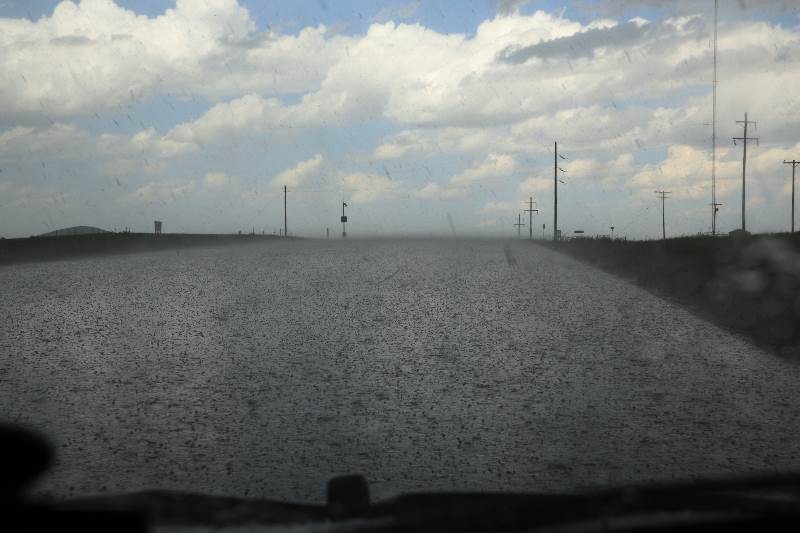 Playing in the hail core.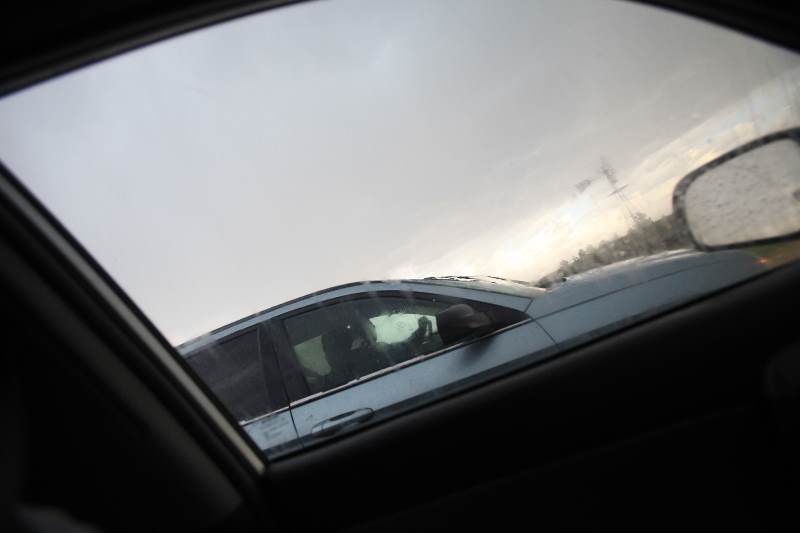 The locals are parked next to me thinking this is a safe place.. (Yet do they realize, I am trying to get hit by hail).
I explain this with sign language (badly).. they get the idea and drive to safety...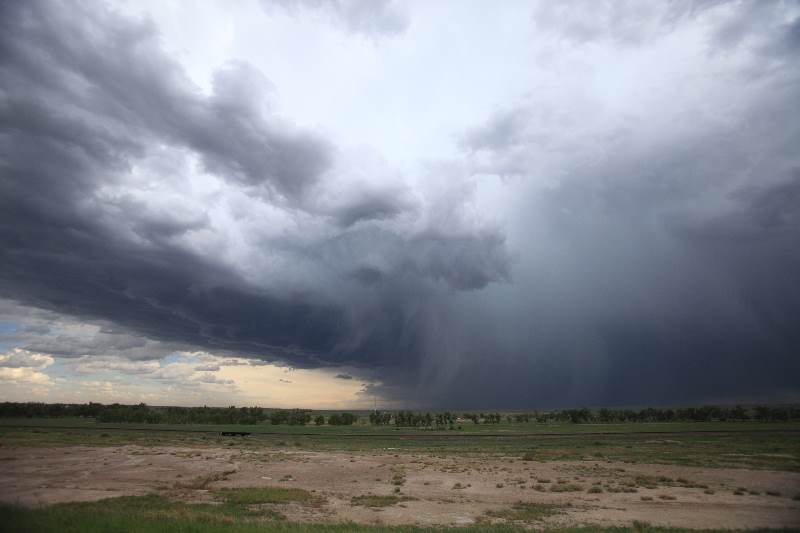 More hail.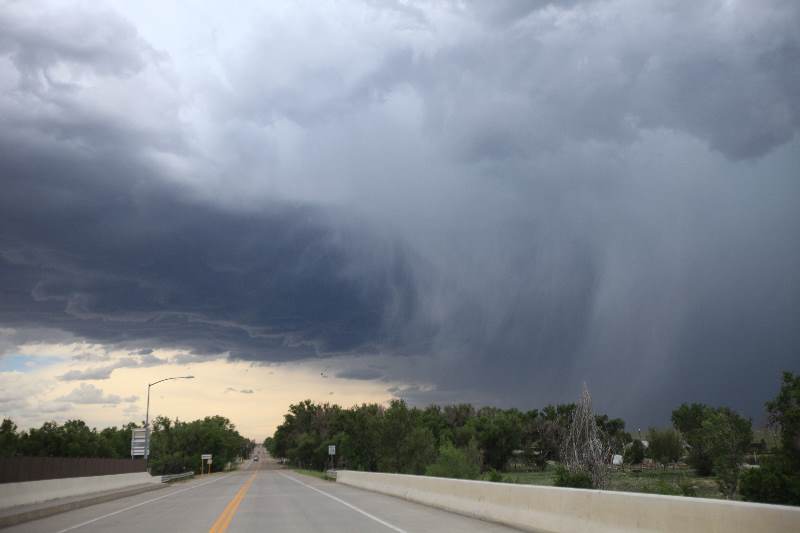 Very few, if any chasers out today.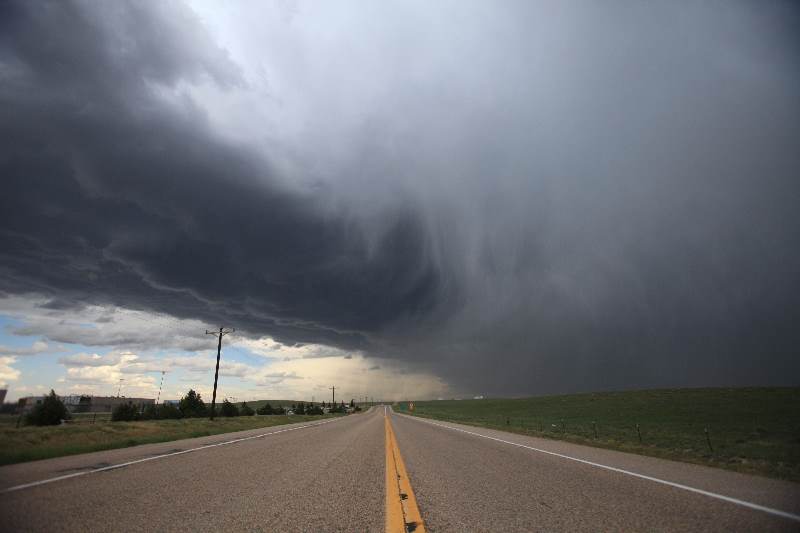 Have not seen any thus far.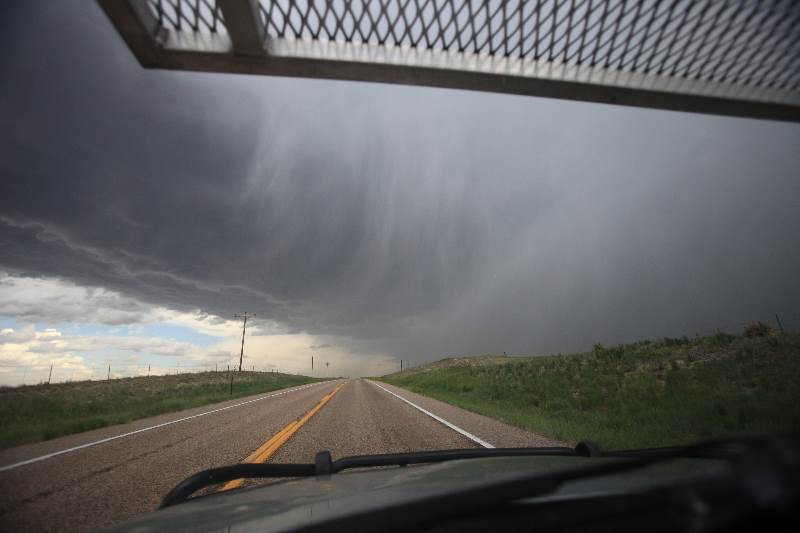 Entering a falling hail core.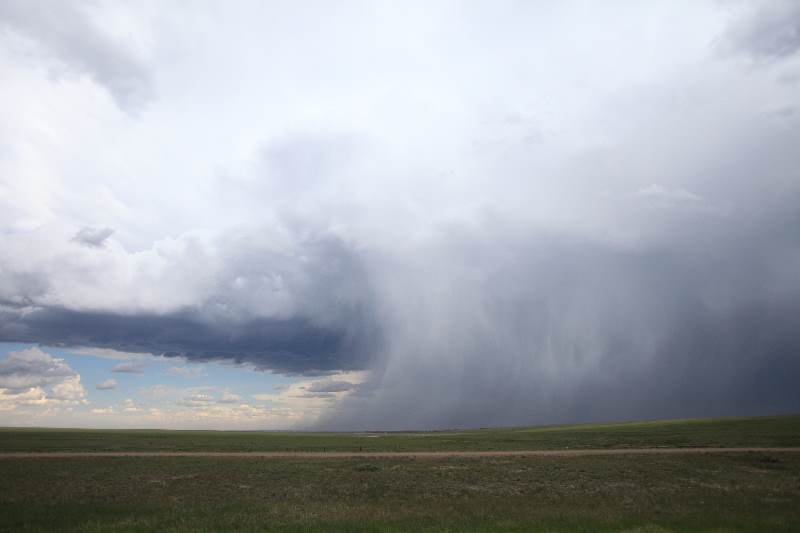 A marginal chase day.. Free car wash (almost)