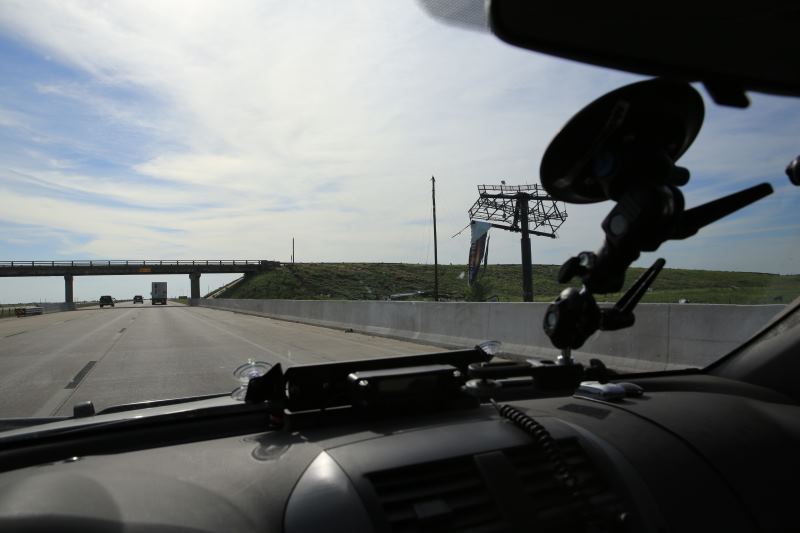 Was woken at 4:00am by a close friend to be told about the "unconfirmed" loss of our storm chasing friends.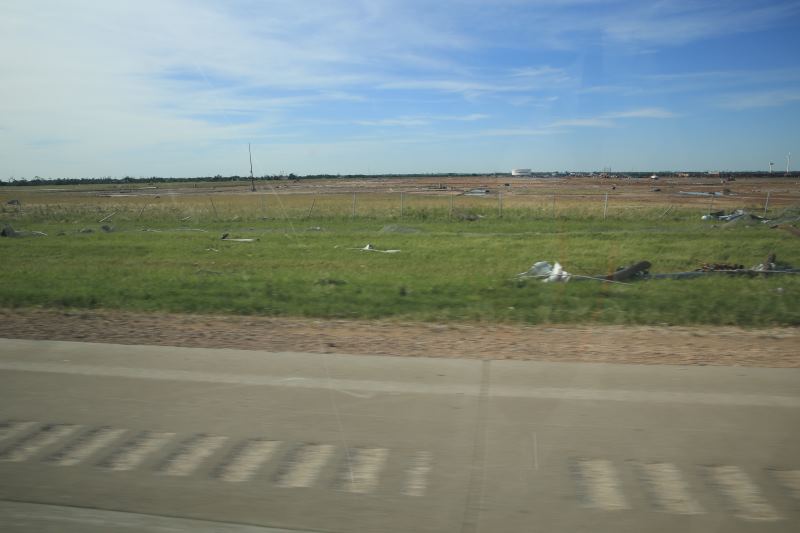 Later confirmed during the day.. The loss of Tim Samaras, Paul Samaras, and Carl Young is starting to be realised.
I'm heading out to help with the search for his missing camera equipment.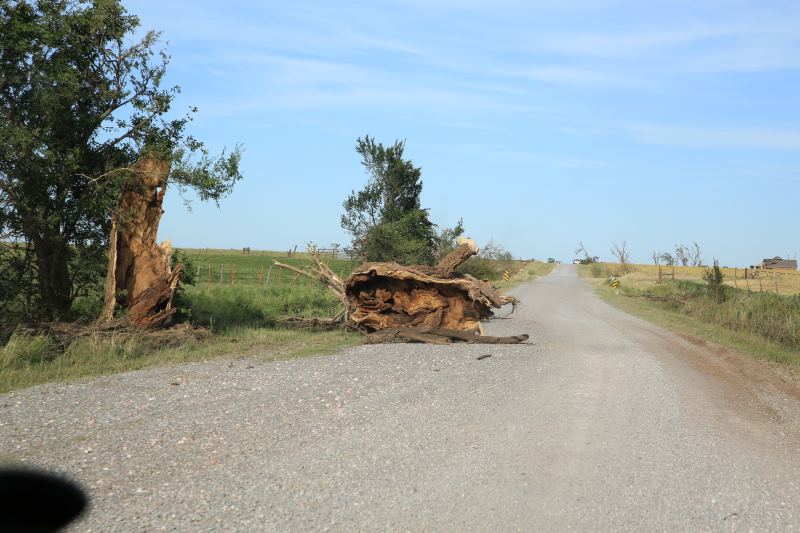 Debris on the road.. This was one powerful tornado.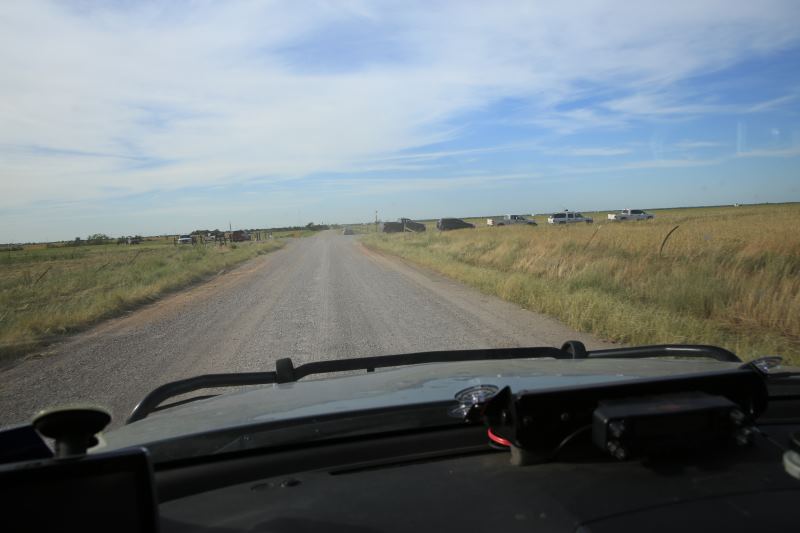 Arrived at the search location.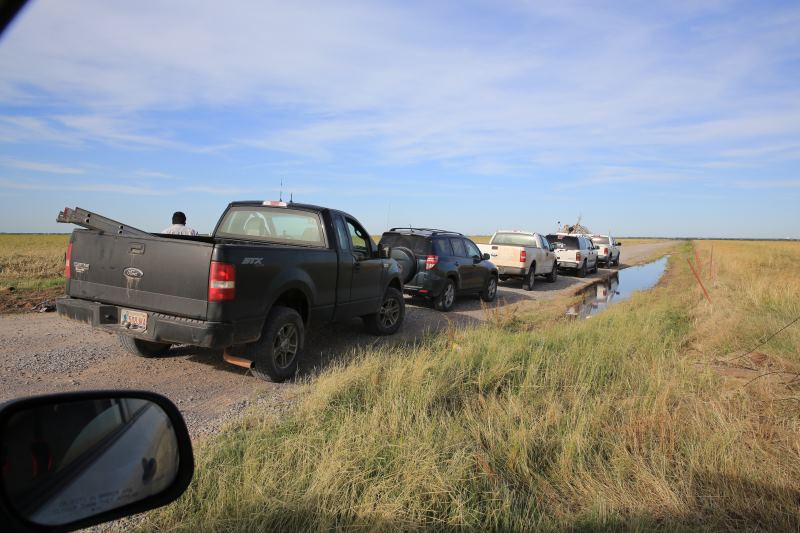 Parked and ready to go.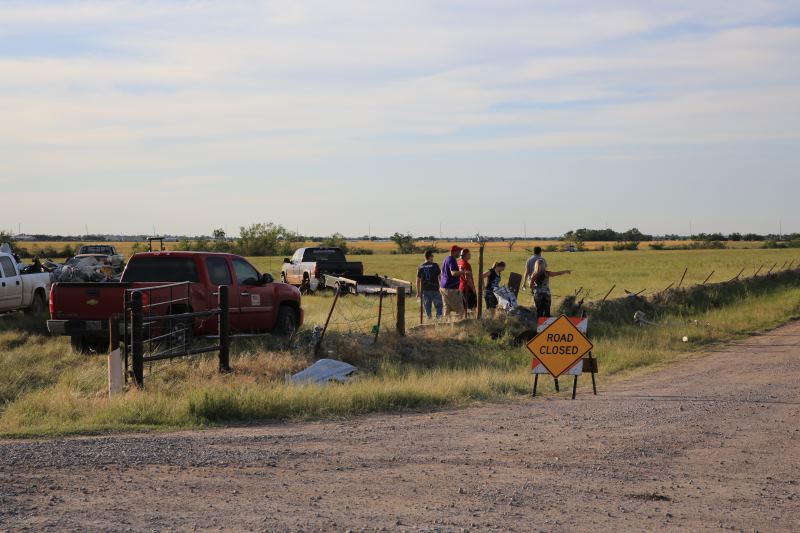 Search underway.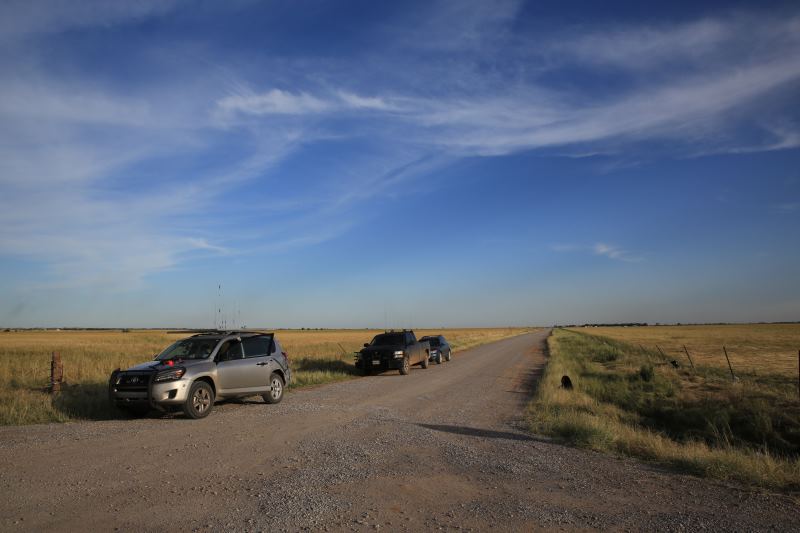 This is the place where our colleagues lost their lives.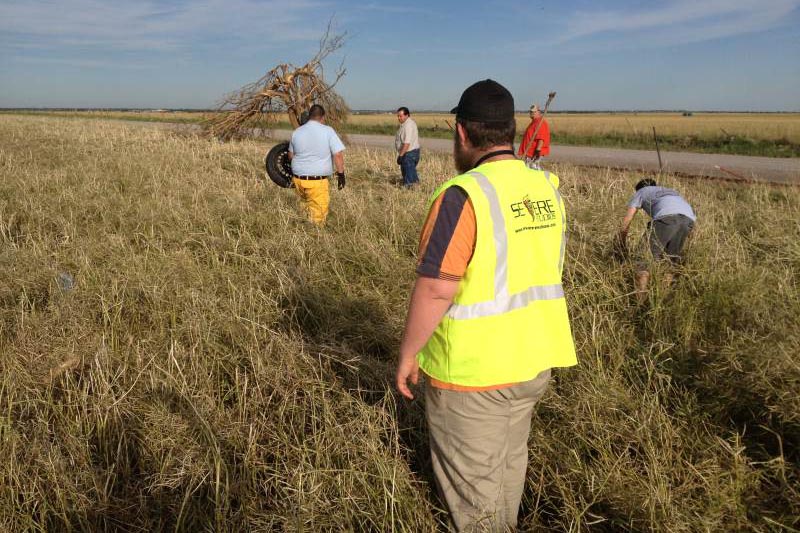 Line search underway.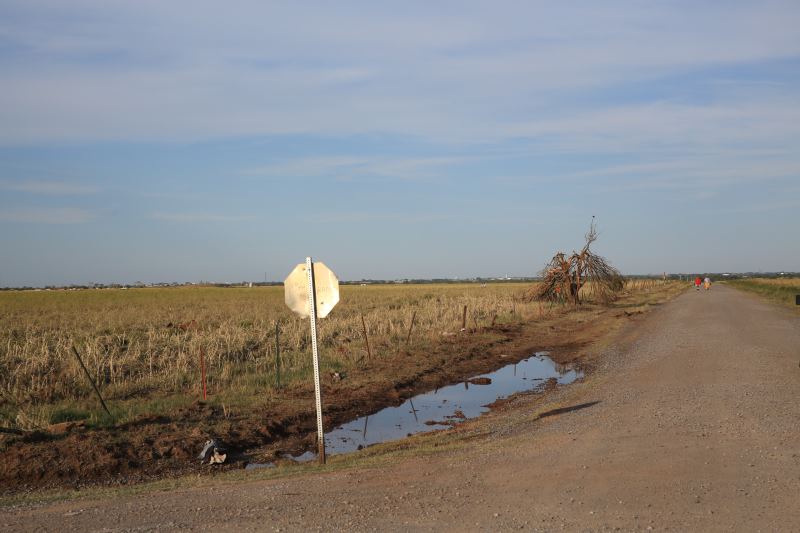 We searched around one square KM in thick crops until my legs gave way.. Had to be helped back to the car.
Found a few bits of his car, mostly shredded debris. Not an easy task.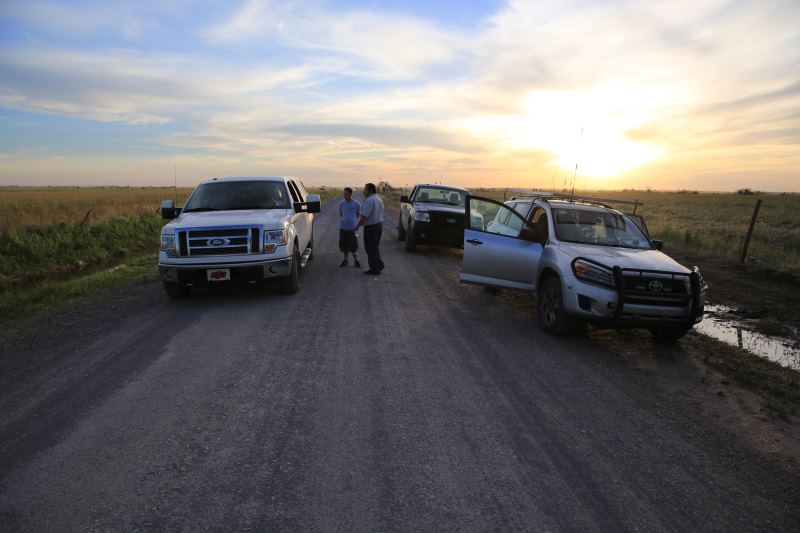 Winding down operations for the day.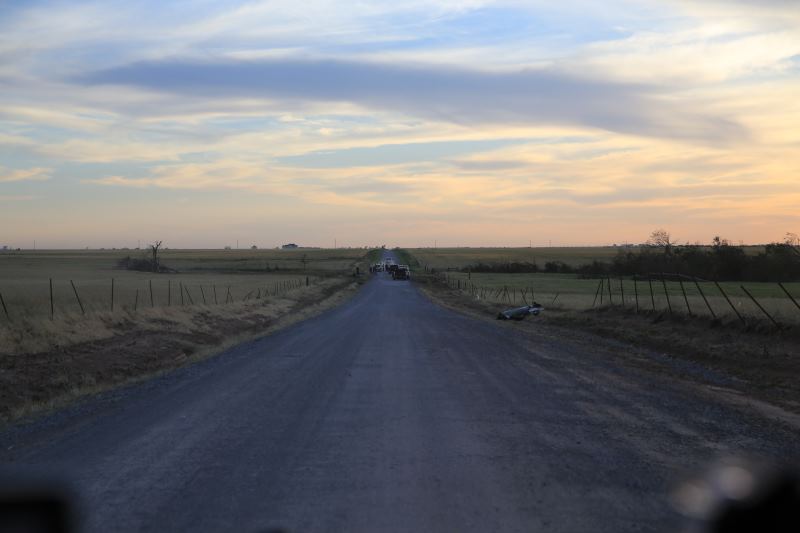 Sun is setting.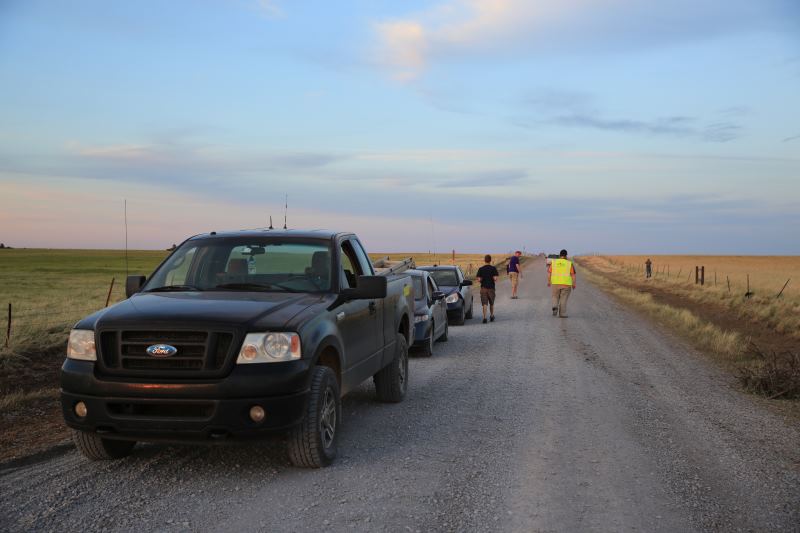 Chatting with local EMS and other searchers.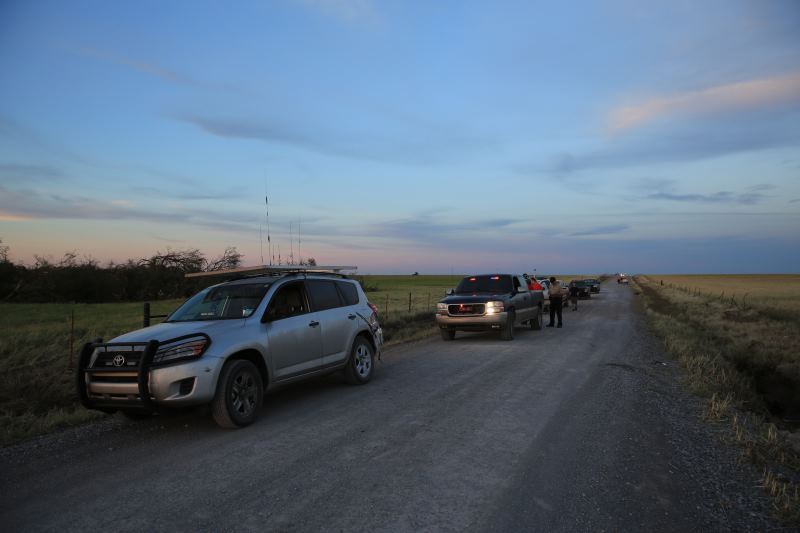 Everyone was quite distressed.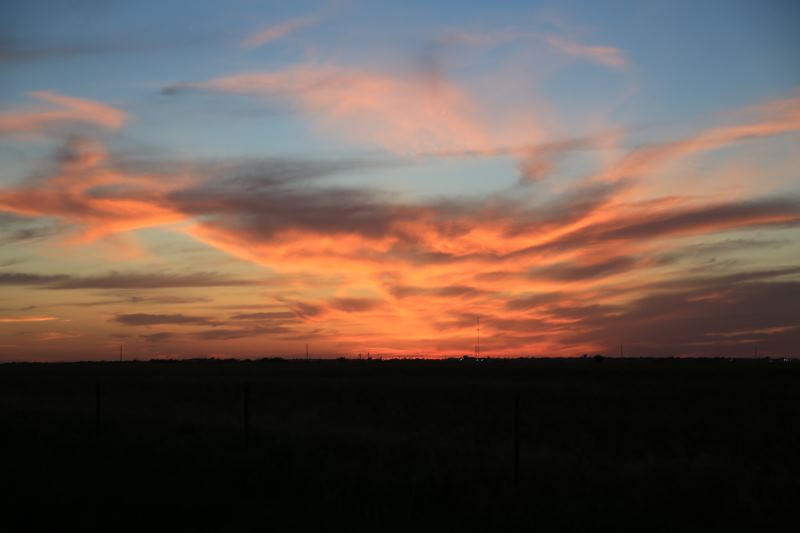 Most of us went out for dinner after to discuss the "El Reno" event.