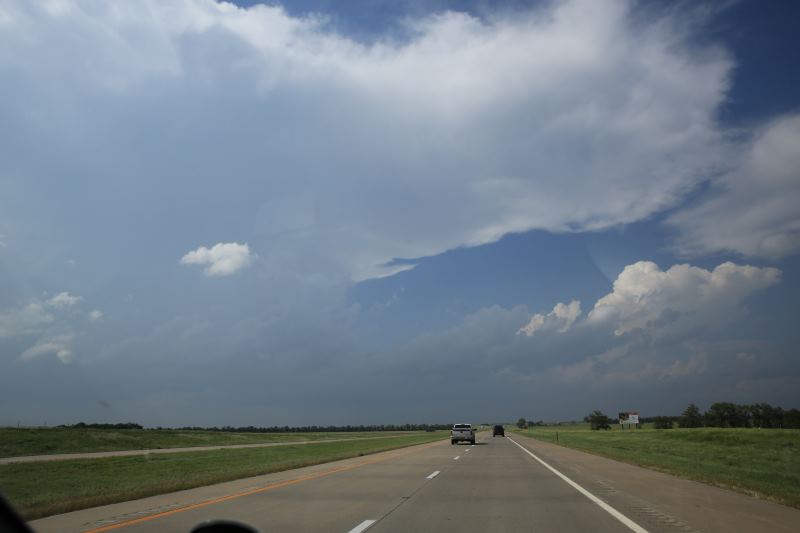 Not sure what's going to happen today... Possible tornado.... we will see.....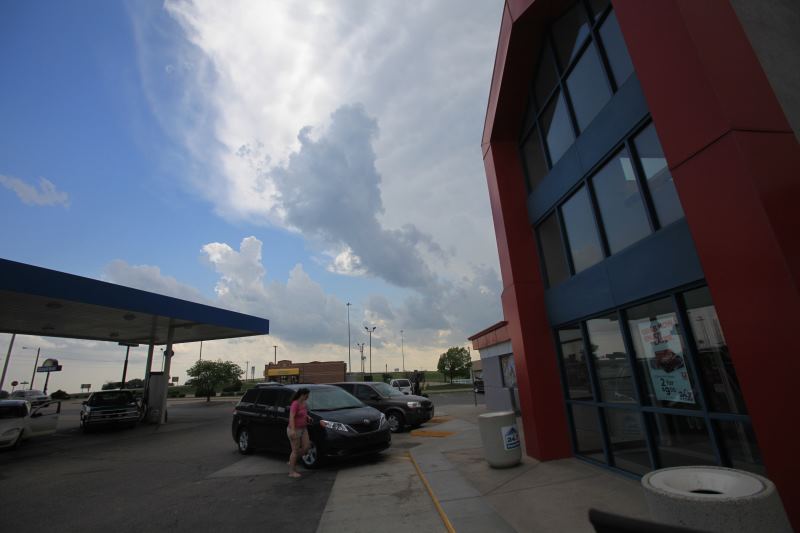 Refueling before entering the storm.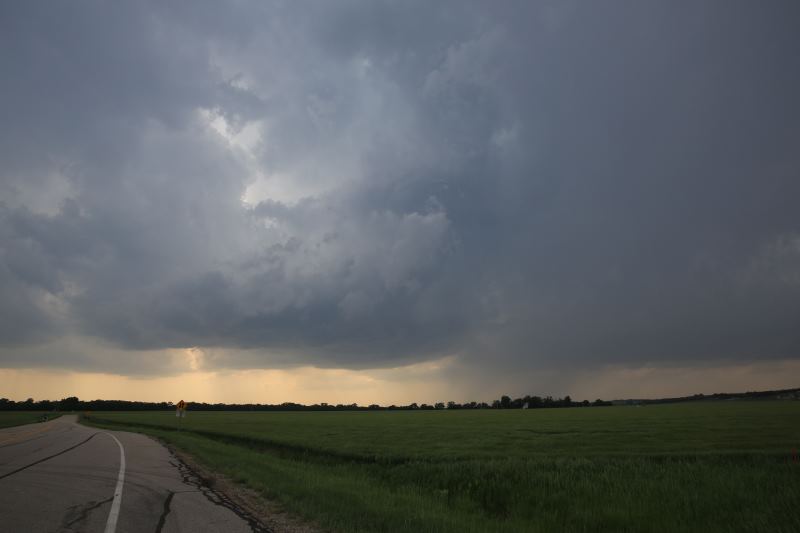 Okay.... What is this going to do?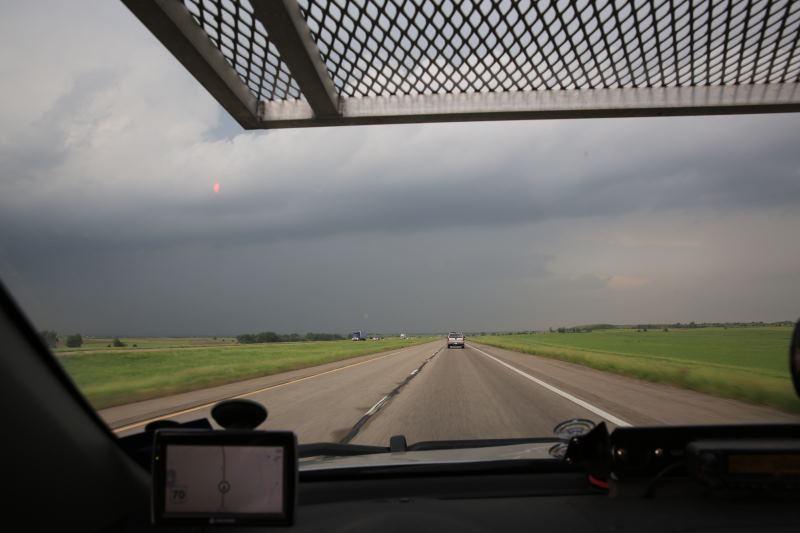 Heading north of Salina Kansas.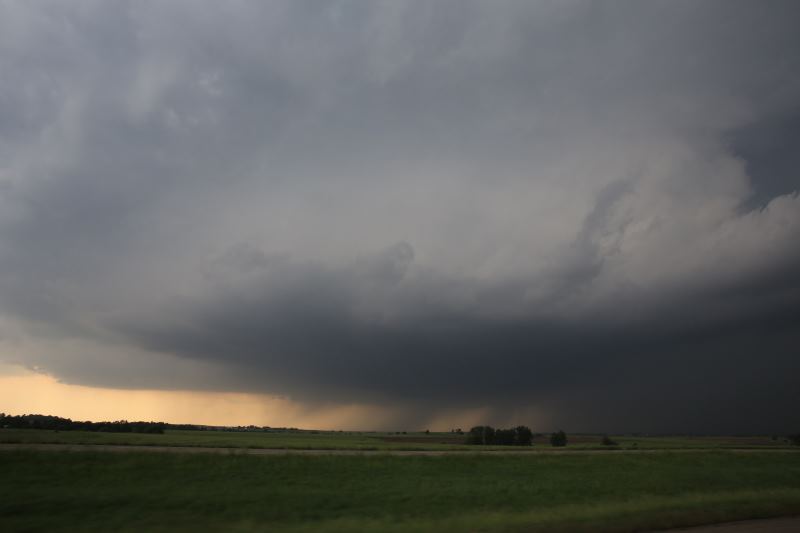 Cell is growing in size.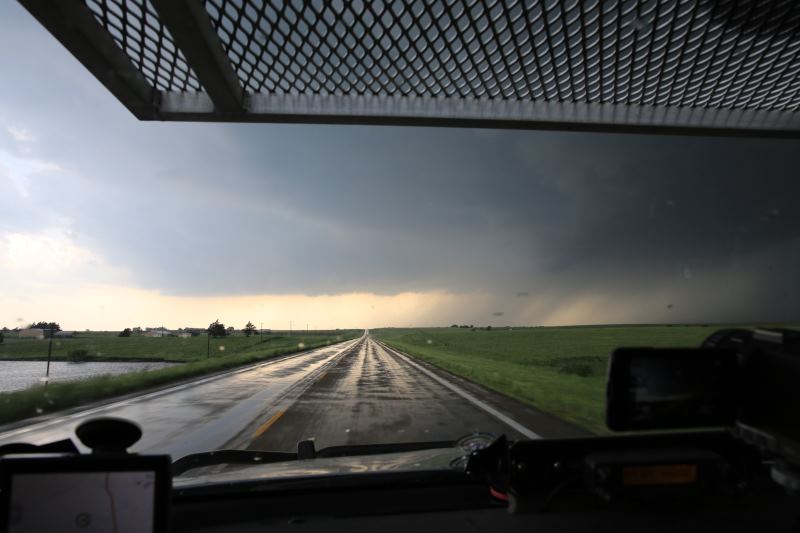 I'm sure I'm in the right place.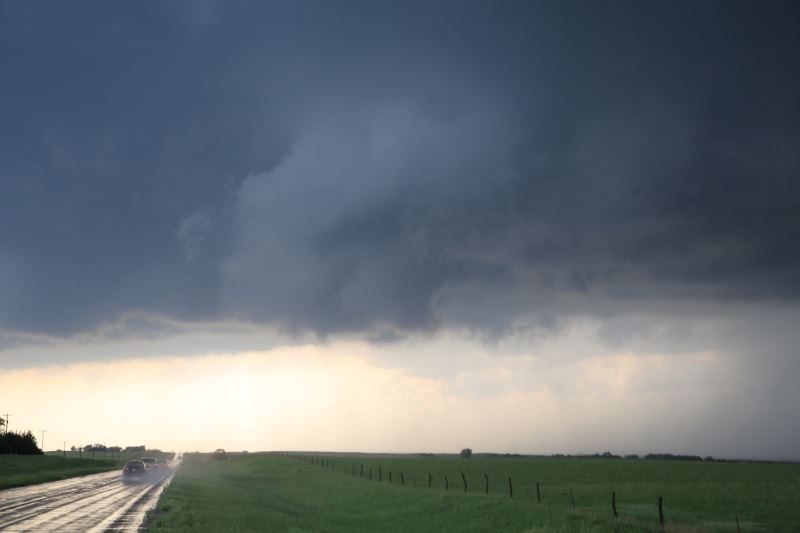 Storm is rotating.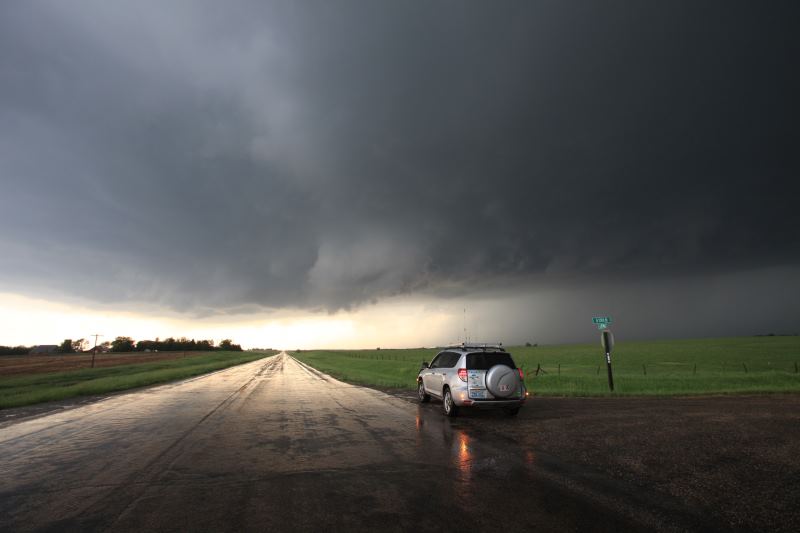 Getting more organised.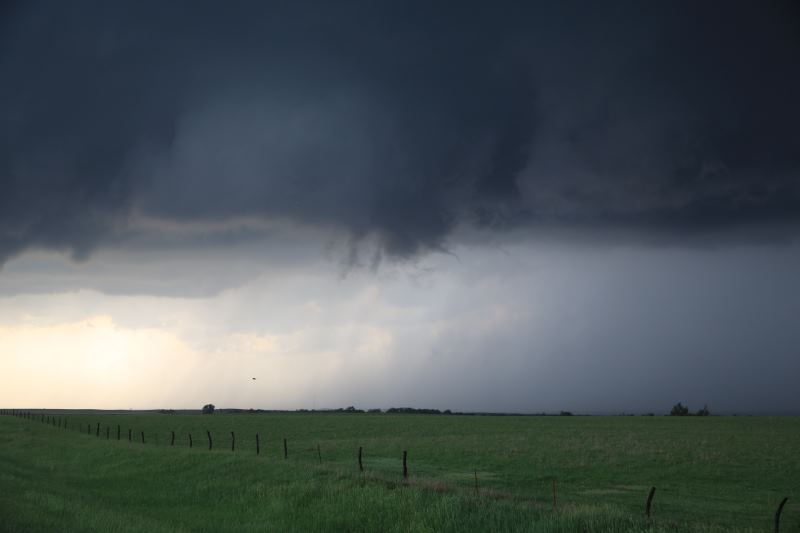 Look what we have here... A funnel trying to form.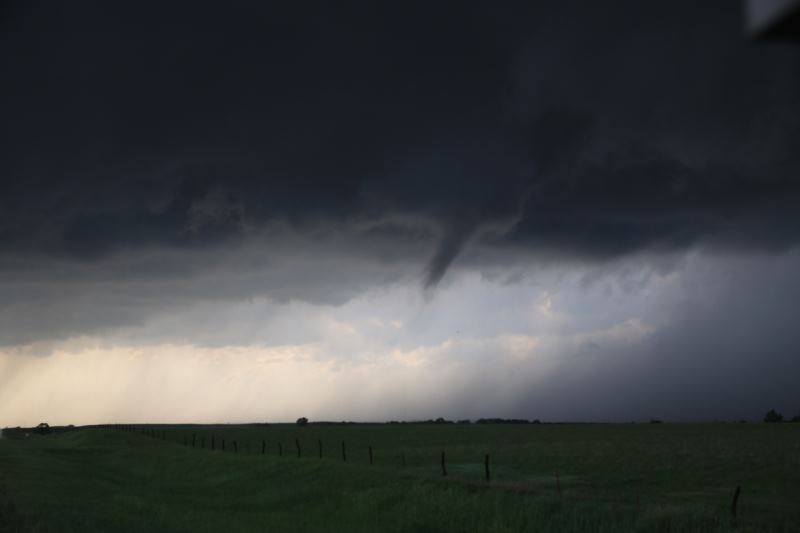 Funnel formed.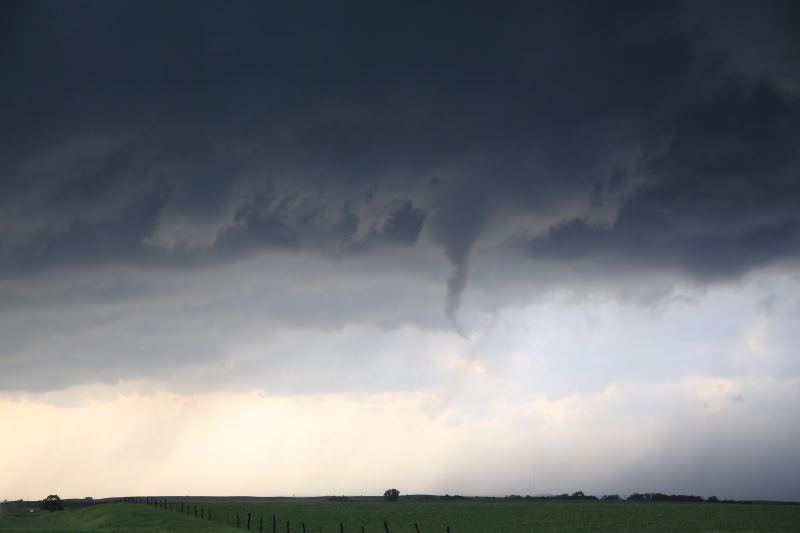 Dissipating.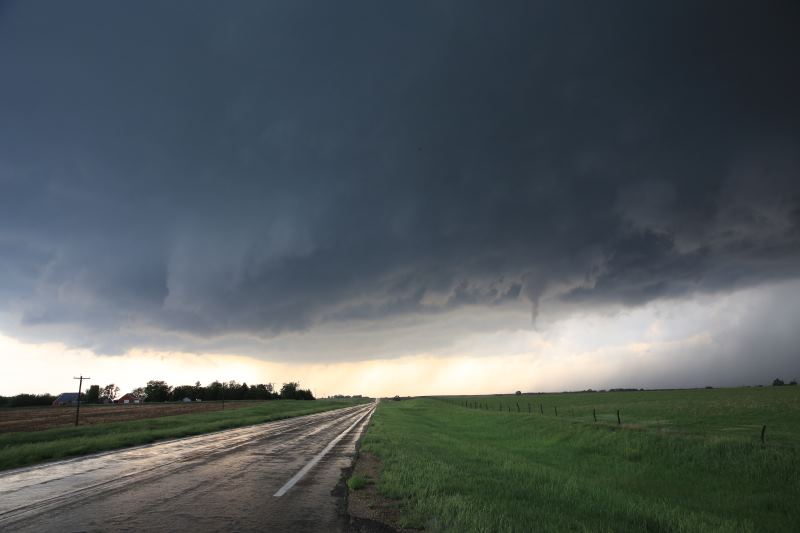 This may just do something.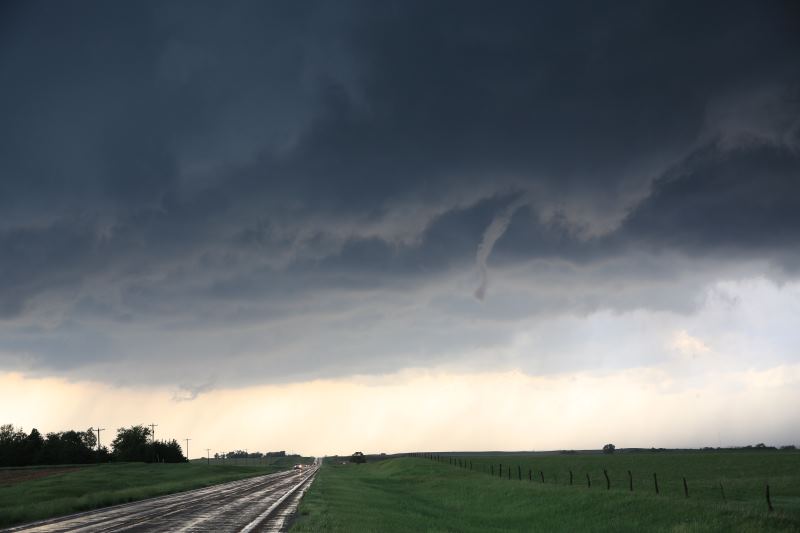 Time will tell.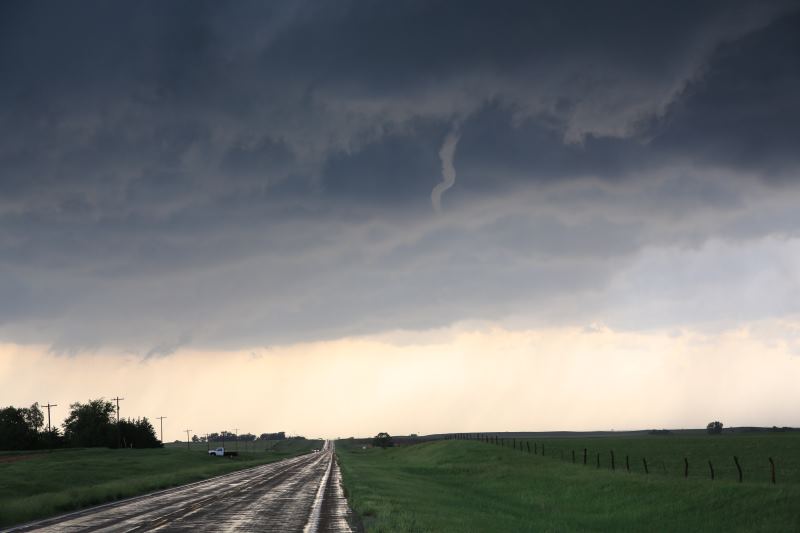 New funnel.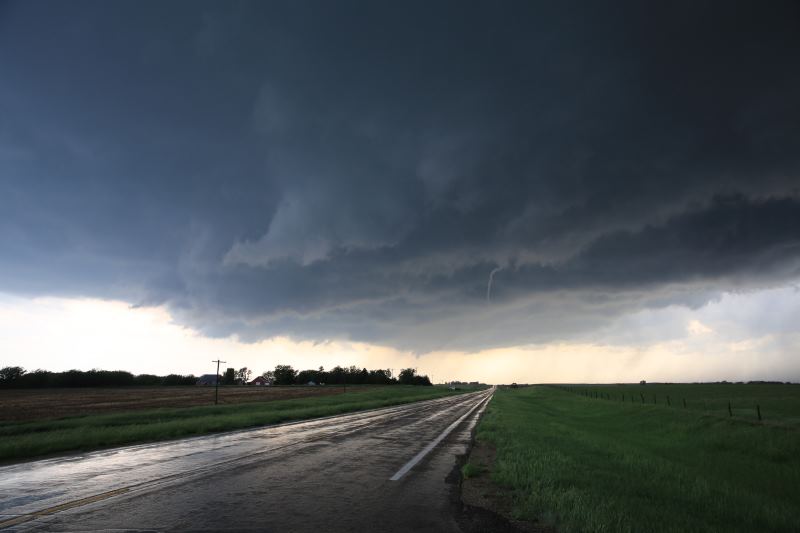 Funnel again.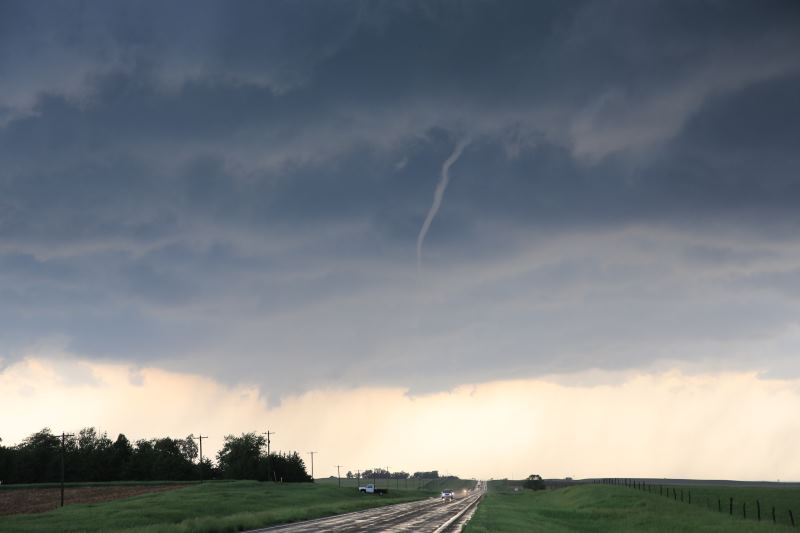 We have a funnel, but this was later confirmed as a tornado.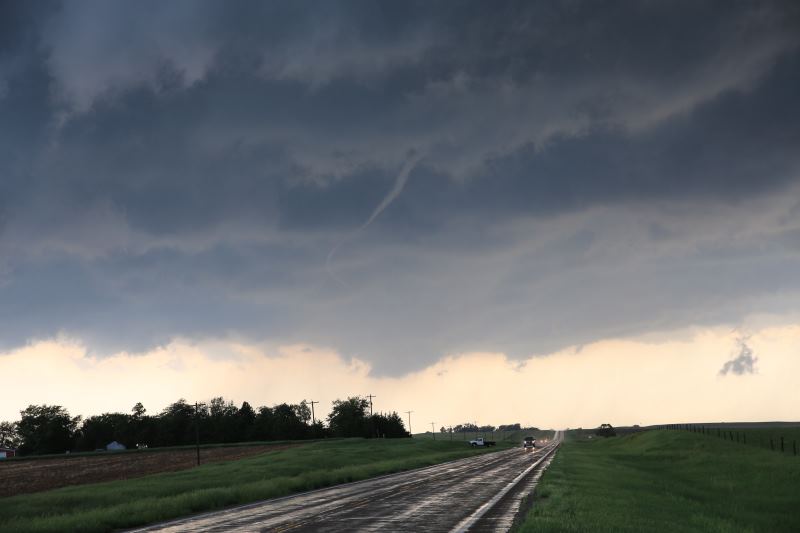 This is actually damaging a house at the moment. But could not see any debris.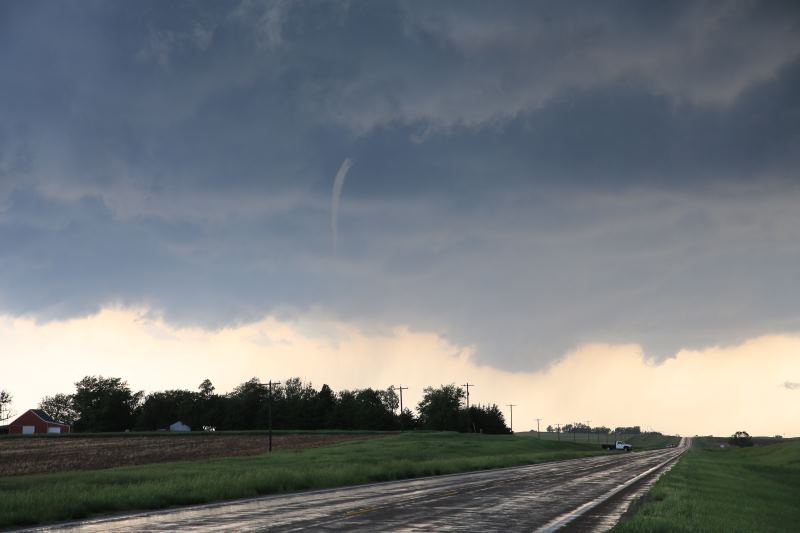 Funnel dissipating.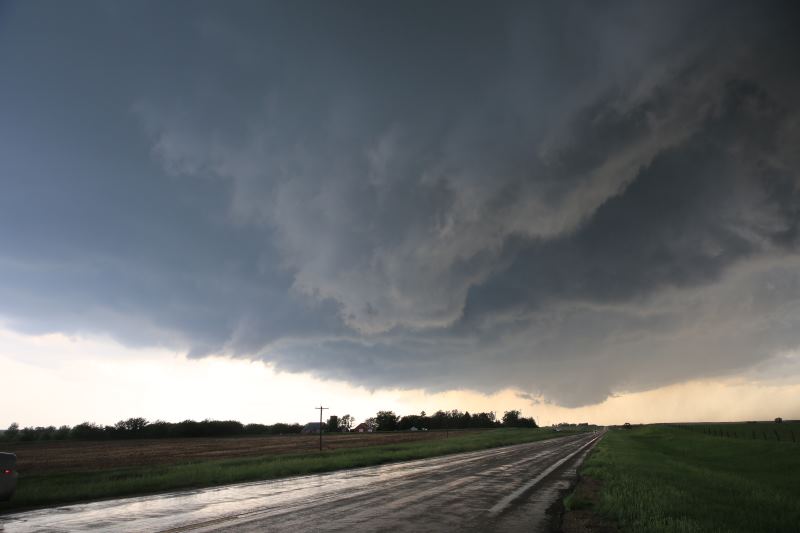 Storm re-organising.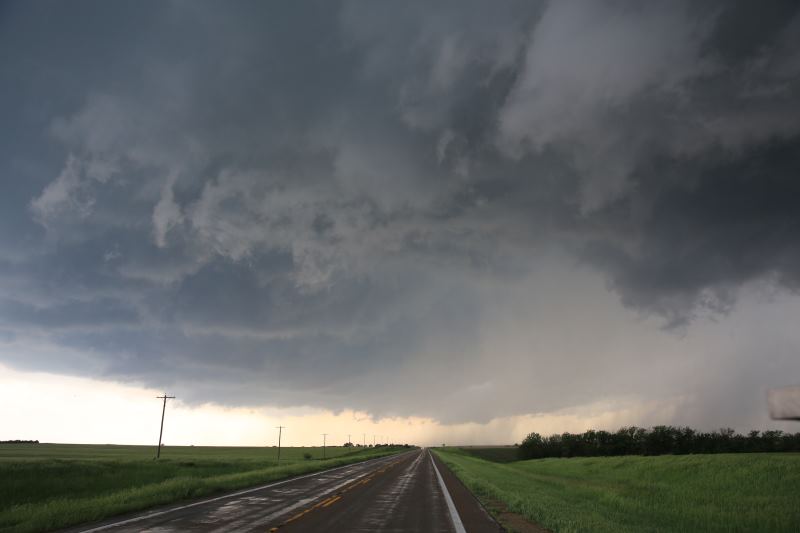 Wondering what's going to happen next.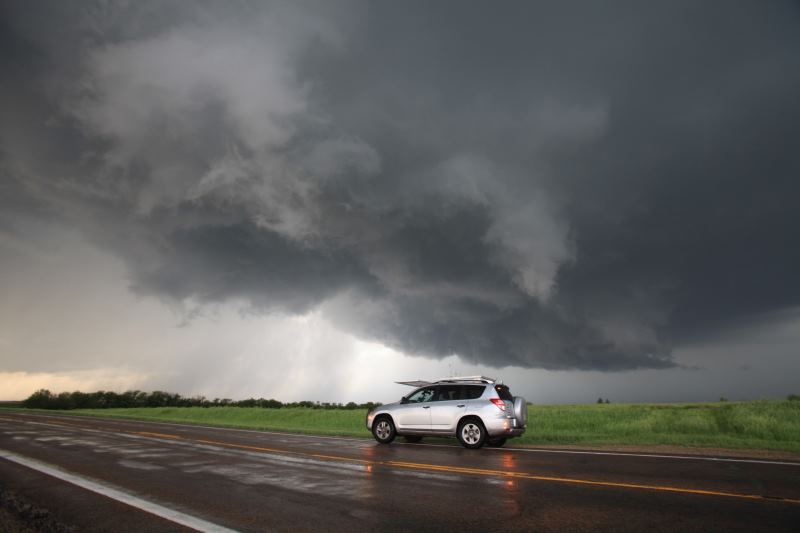 I think I got my answer.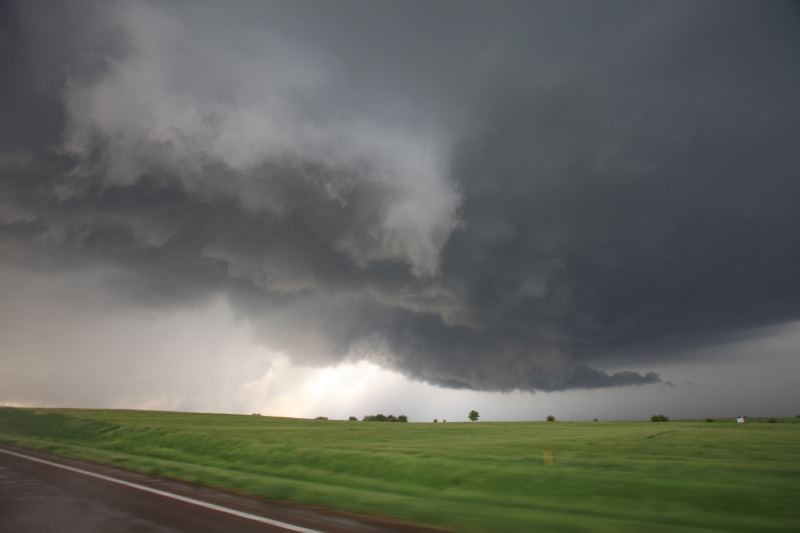 Repositioned to get a better overview.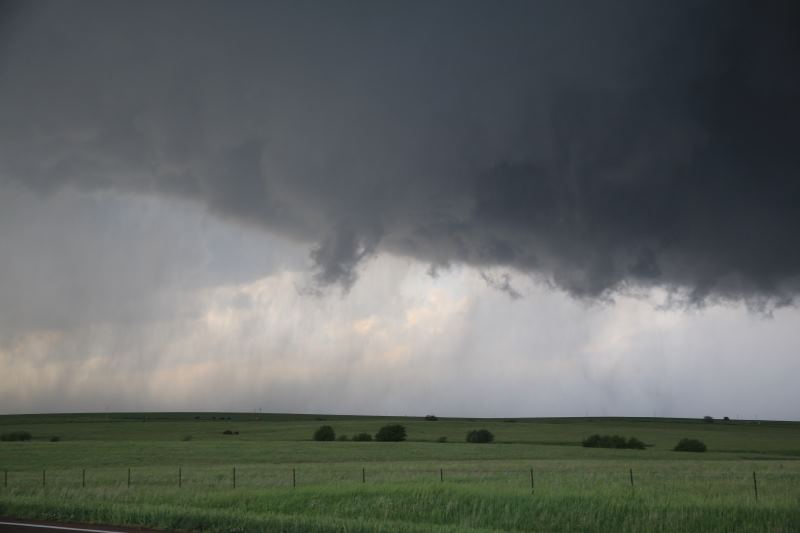 Rapidly rotating wall cloud.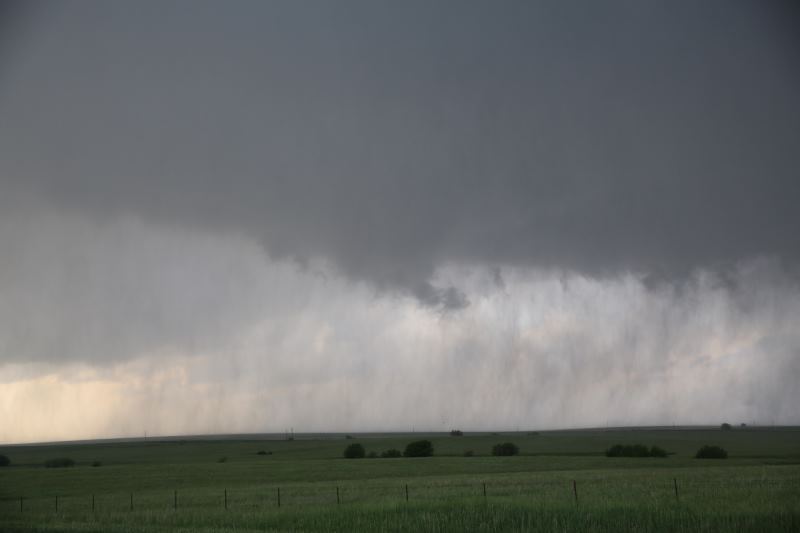 Tornado about to form. RFD is wrapping around the updraft base.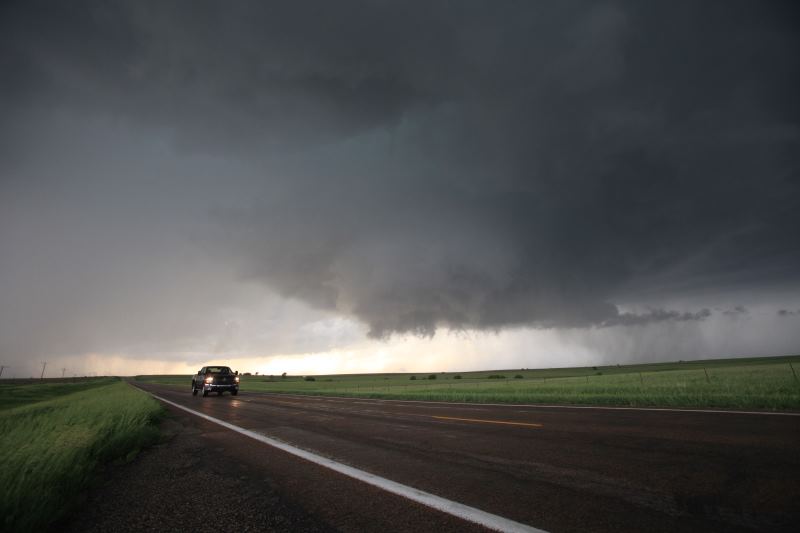 Incredible view.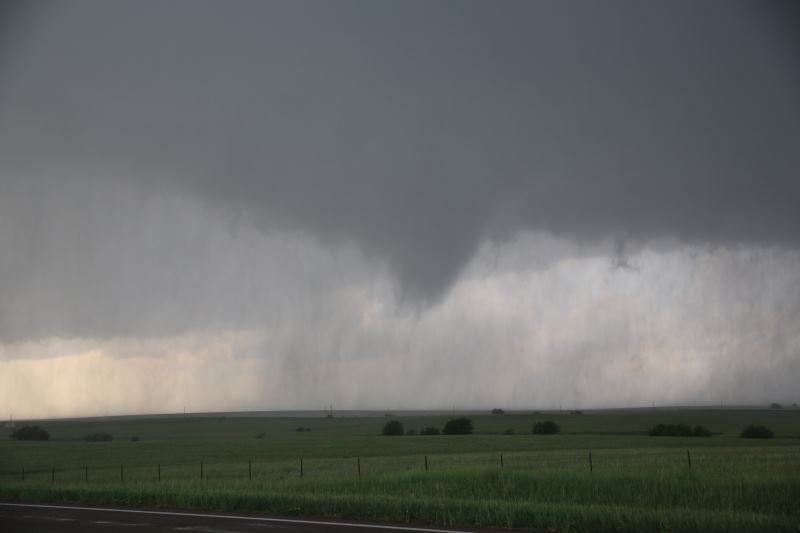 Tornado.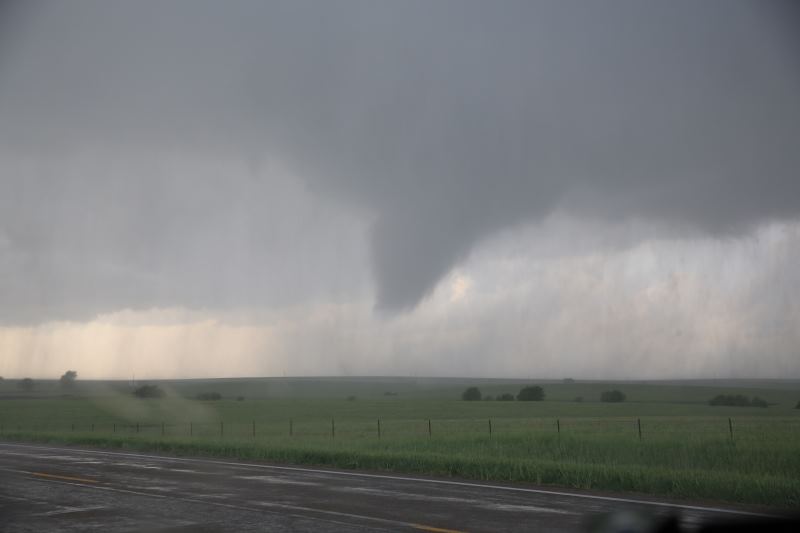 Rotation is significant.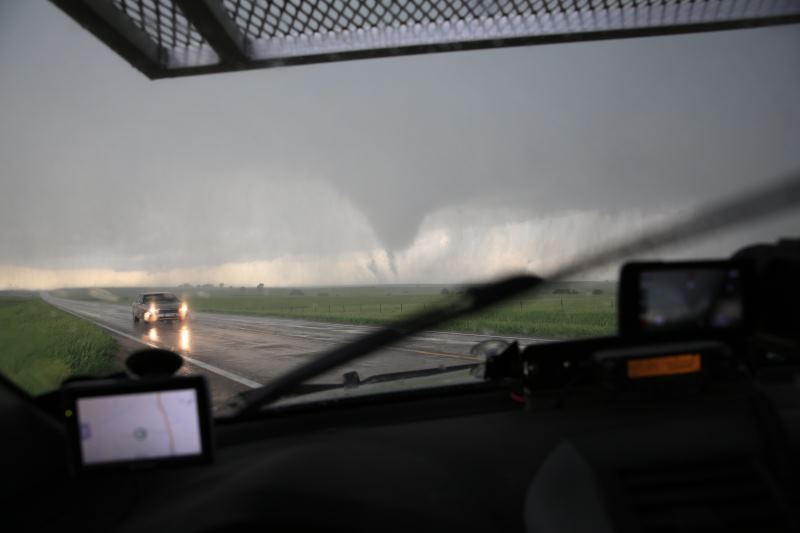 Storm warning updated.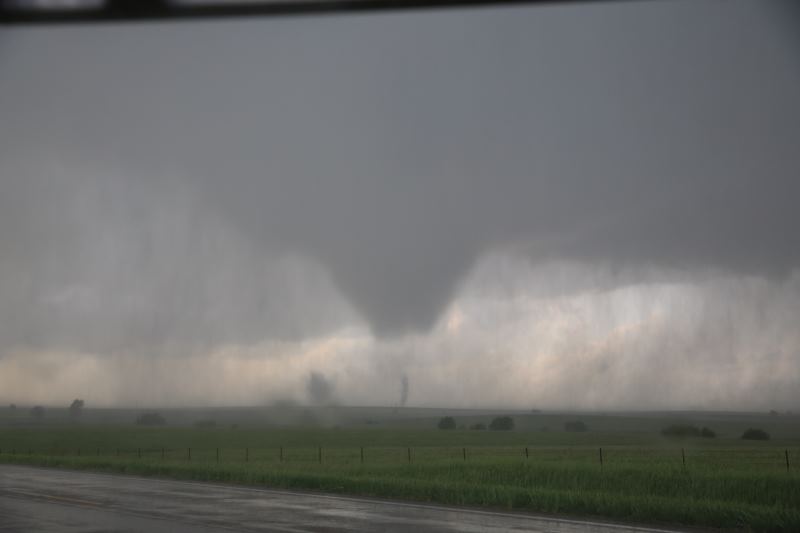 Multi-vortex.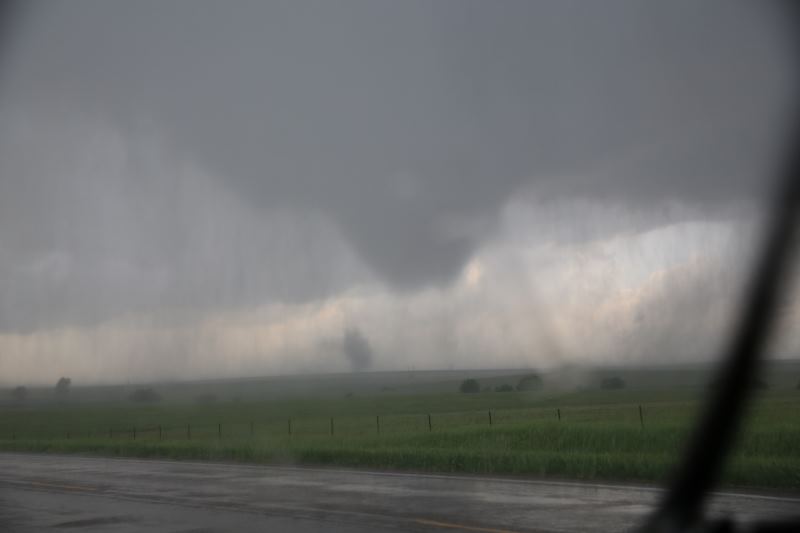 Amazing.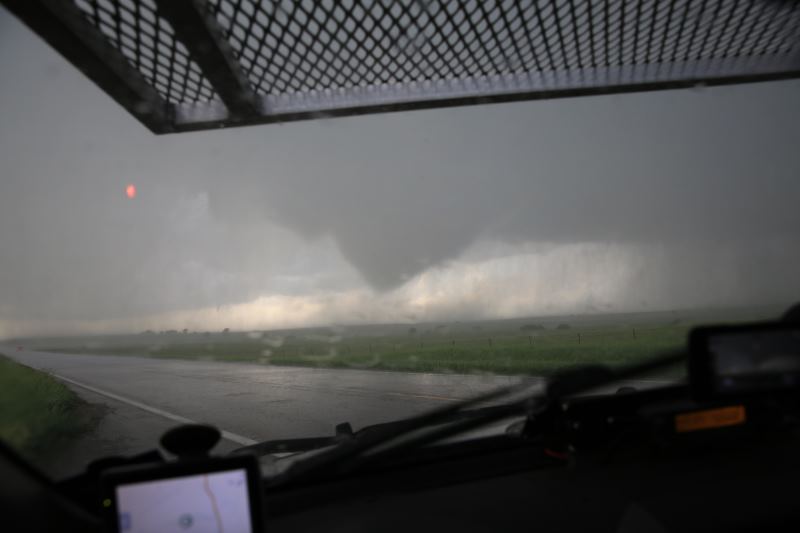 It's growing in size.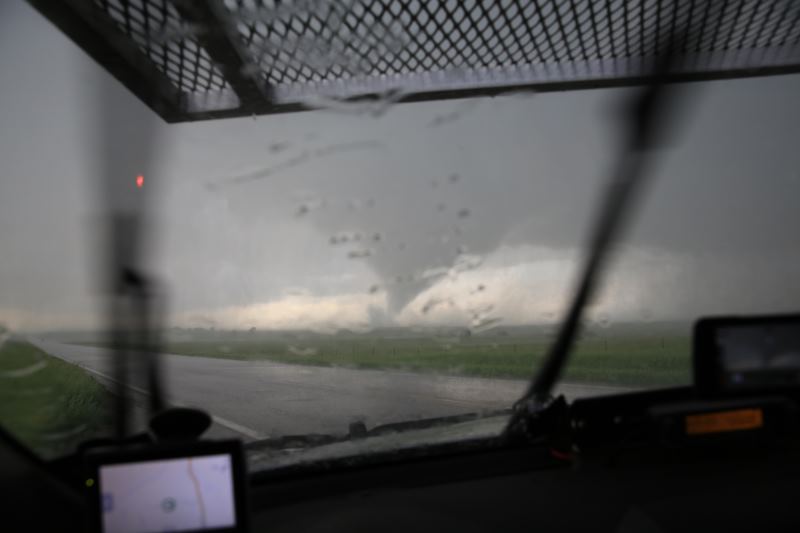 Wind speeds are increasing.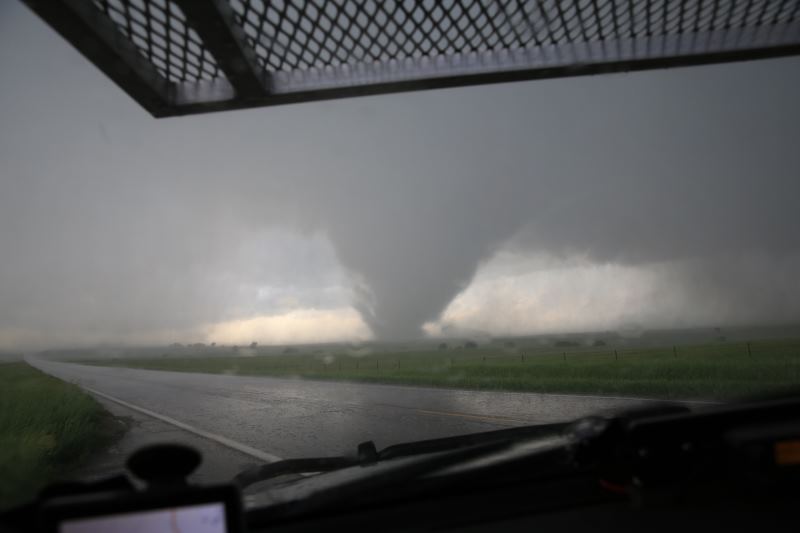 Wedge tornado.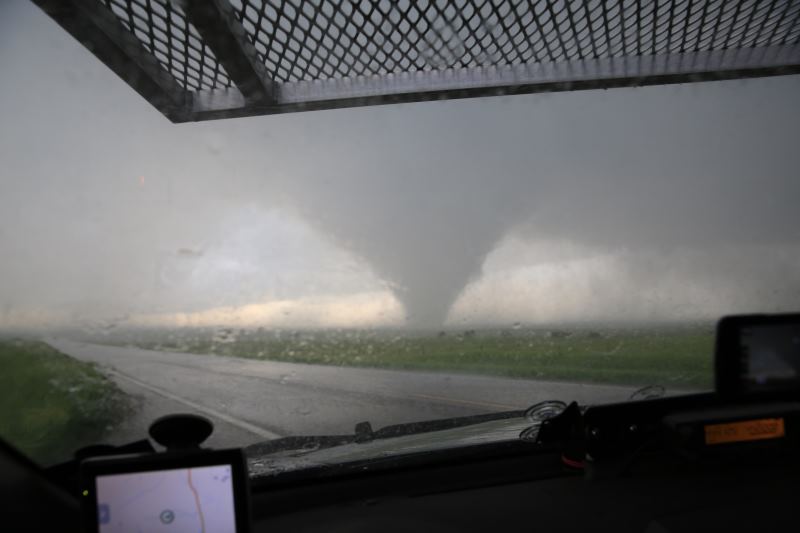 Terrifying.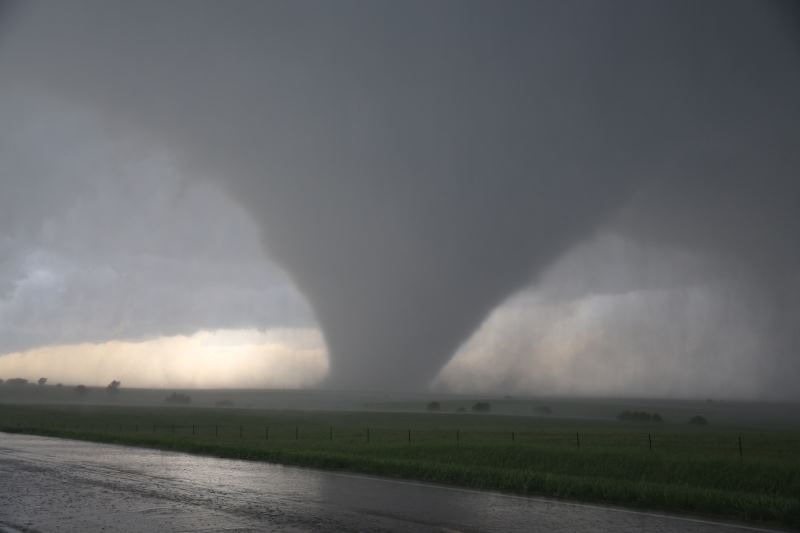 In the process of confirming a track & direction on this tornado..

It's simply not moving.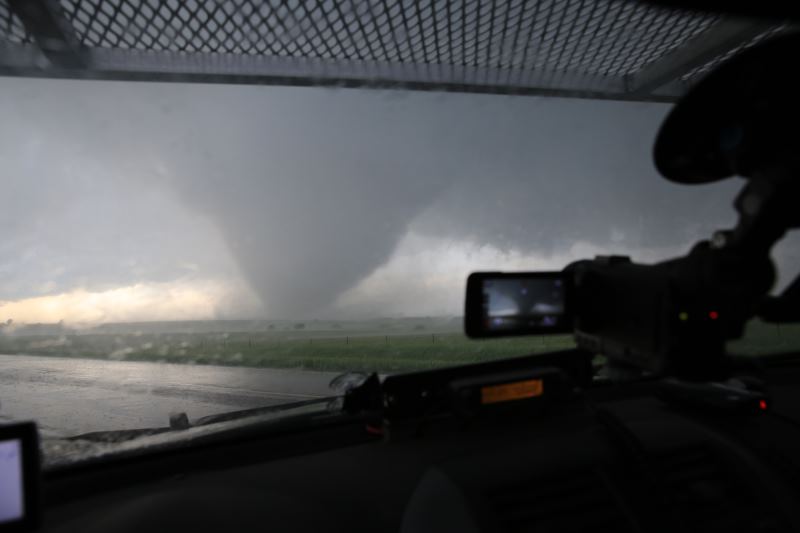 Can't get out of the car.. Too much rain and high winds.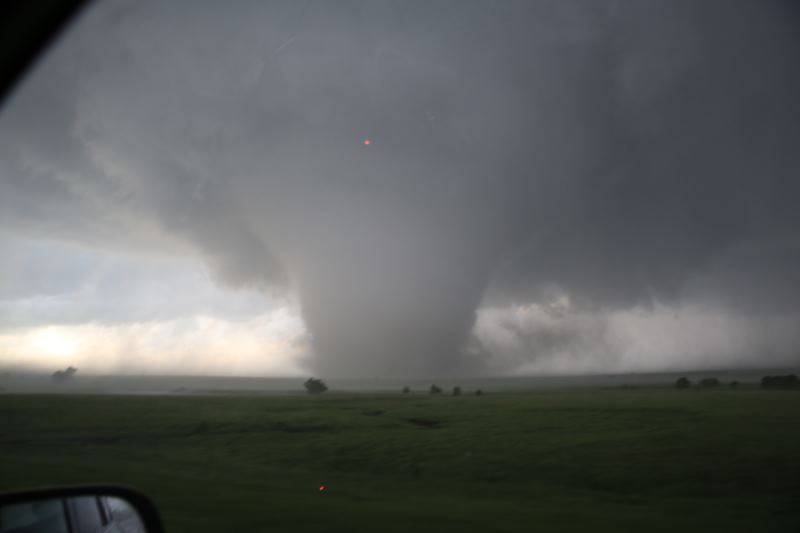 Moving to the west of the storm.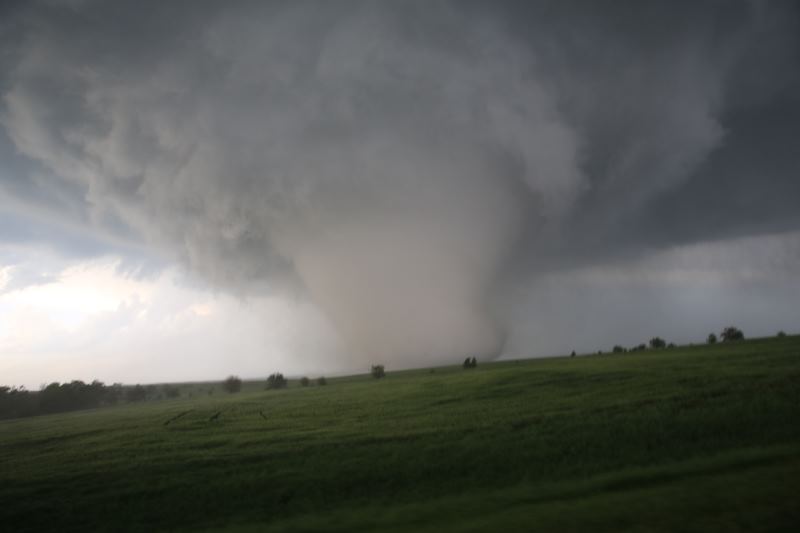 It could be turning south and heading for my last position. Moving west to get behind it.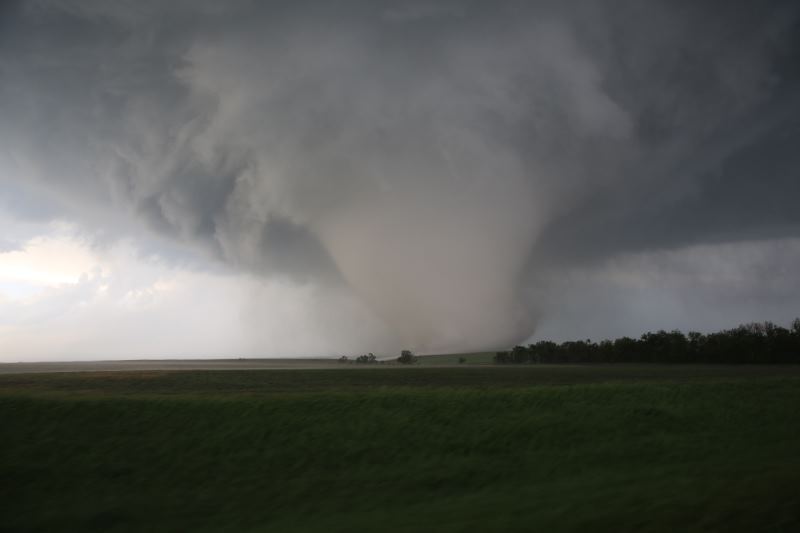 It was the right decision and this could expand quickly.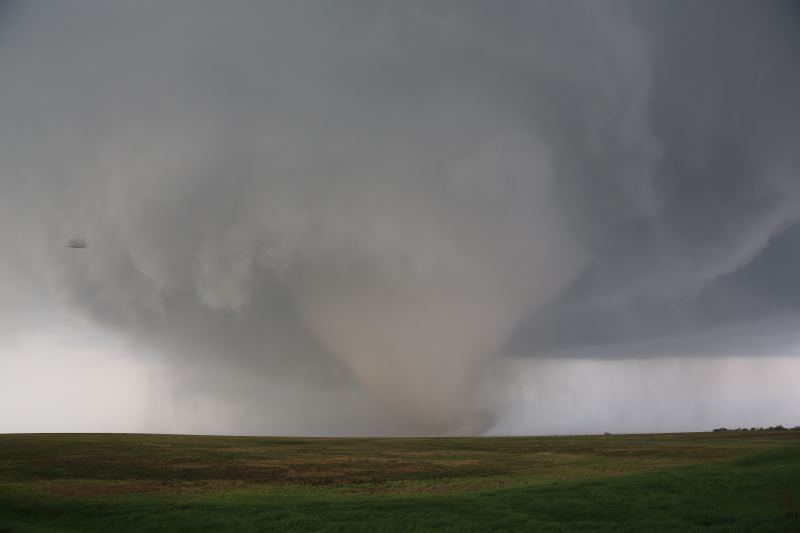 Storm is starting to track south east.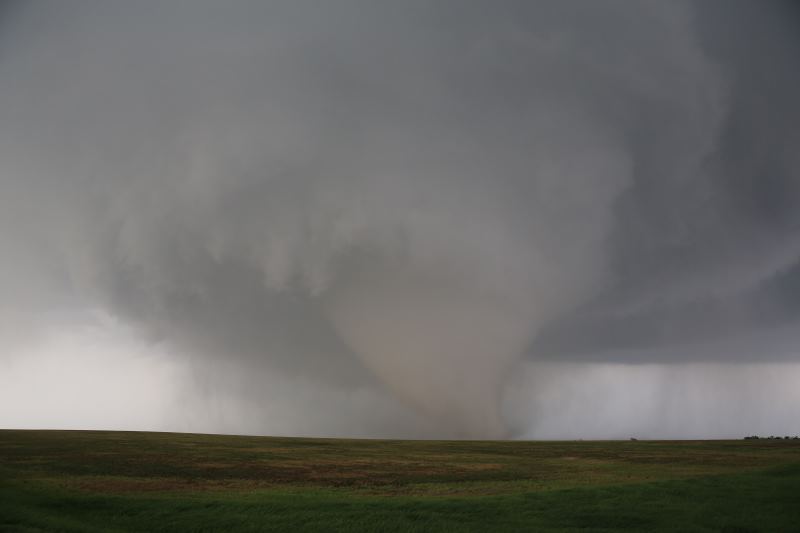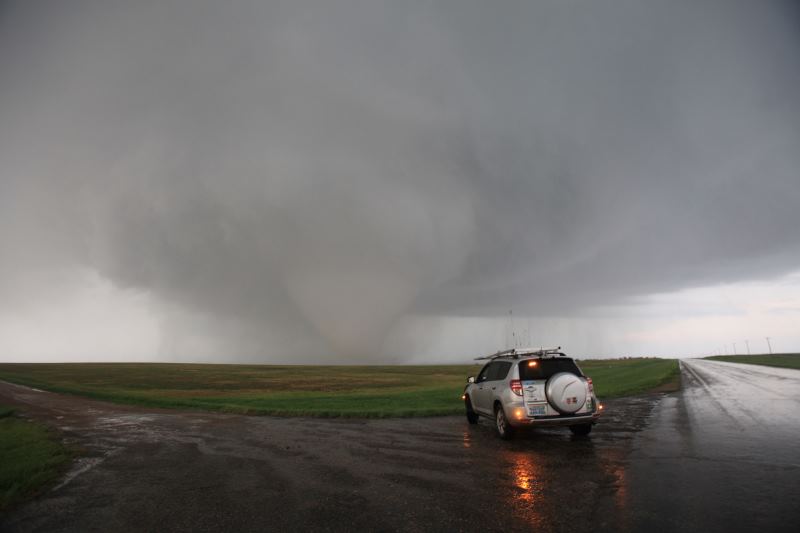 Was able to get out and get this shot.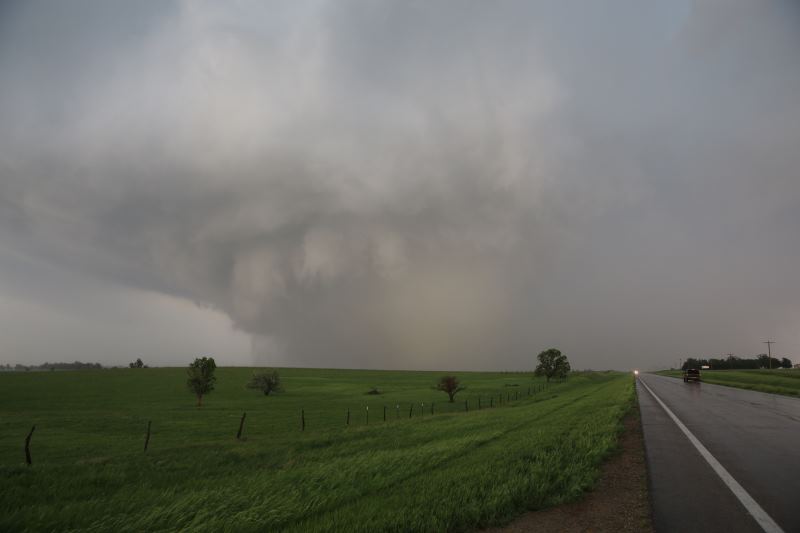 Now becoming wrapped in rain and heading for my previous location.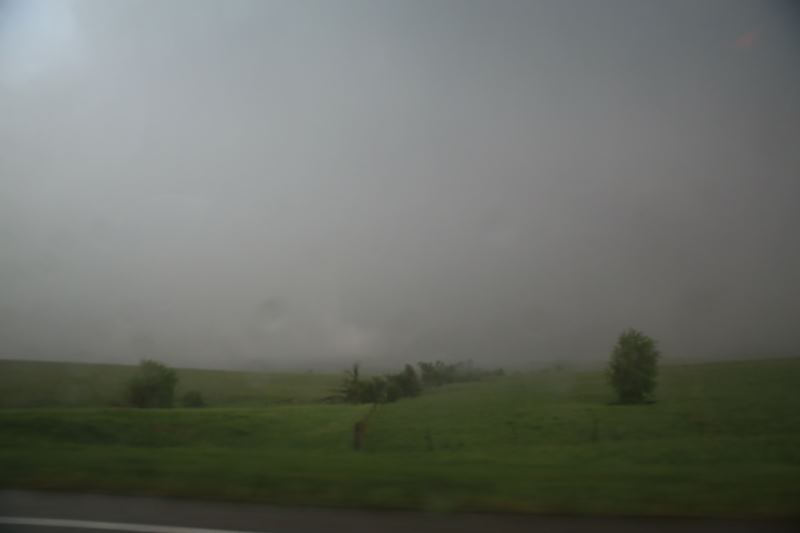 Glad I moved.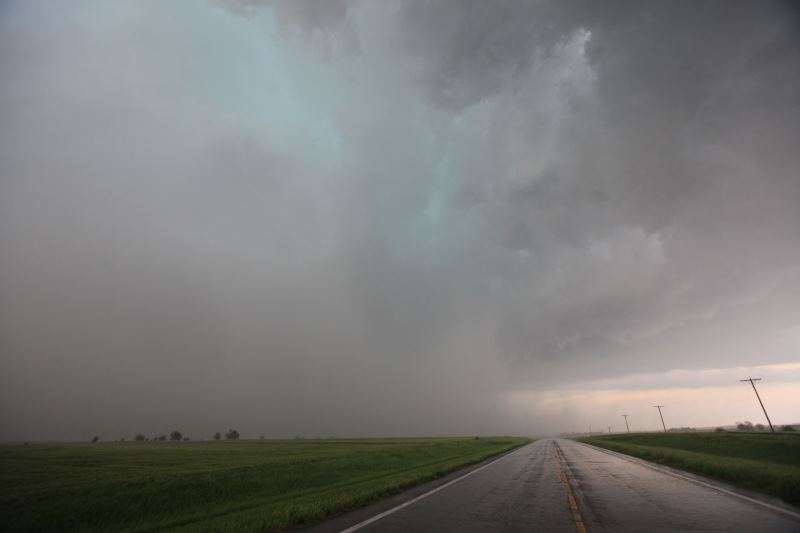 Storm changed direction again.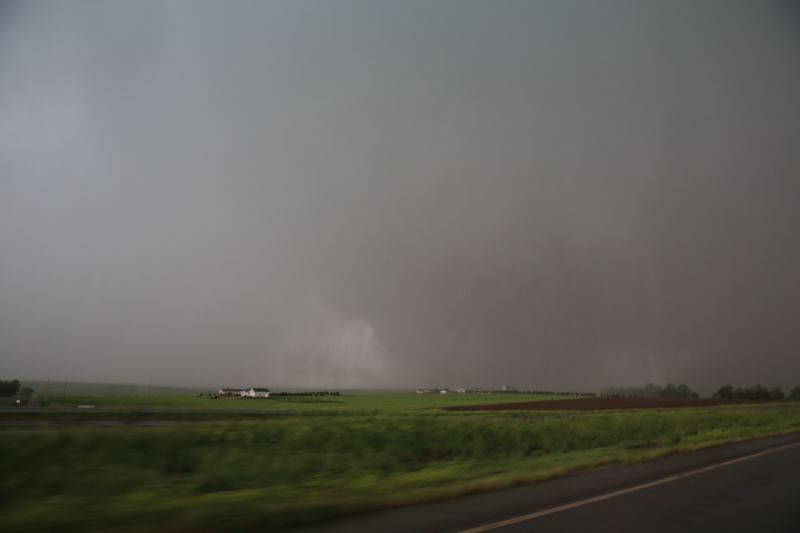 Heading east for the highway.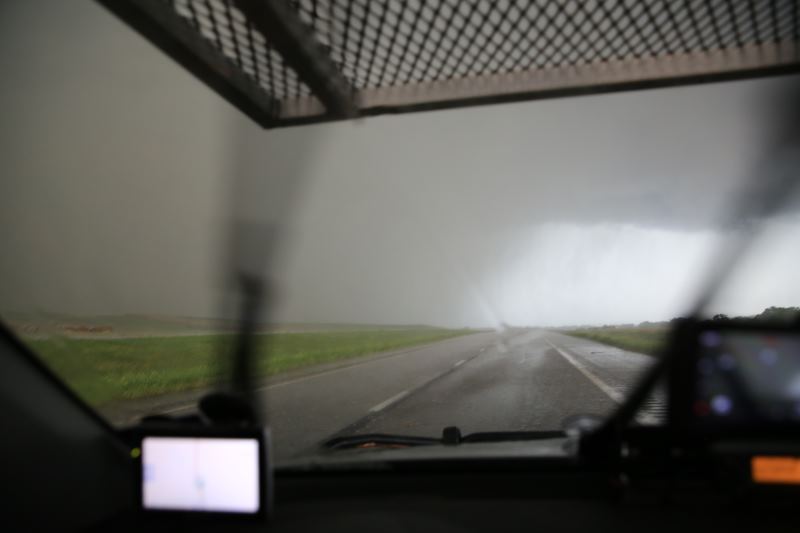 Tracking it.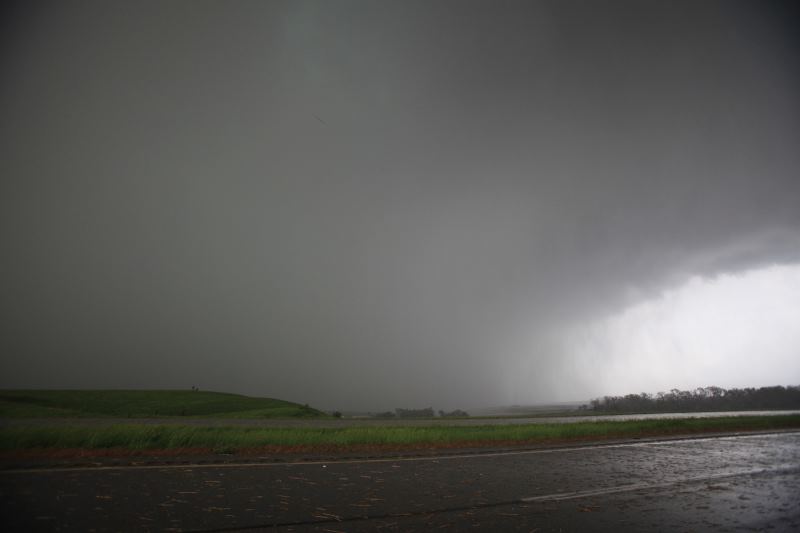 Rain wrapped.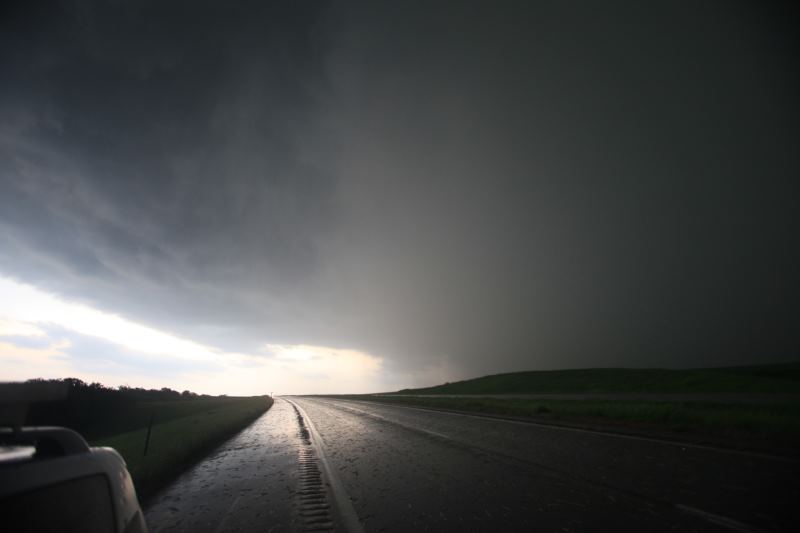 Extremely hard to see.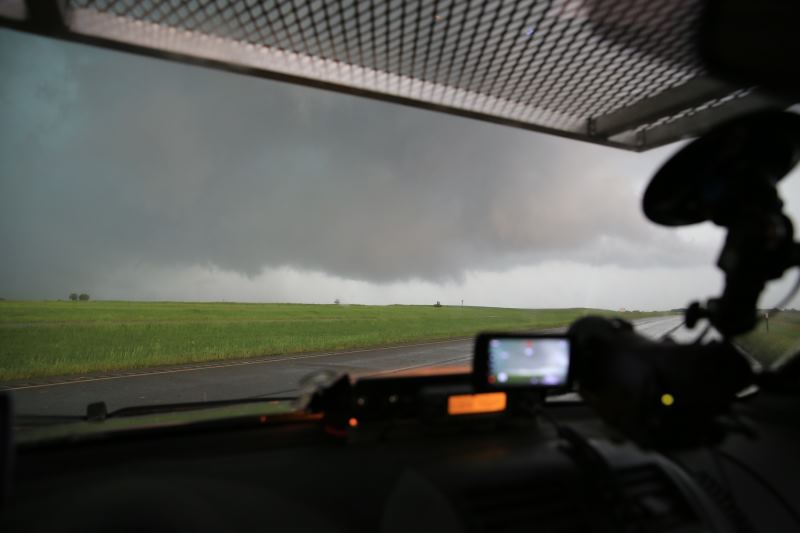 Tornado warning has been cancelled.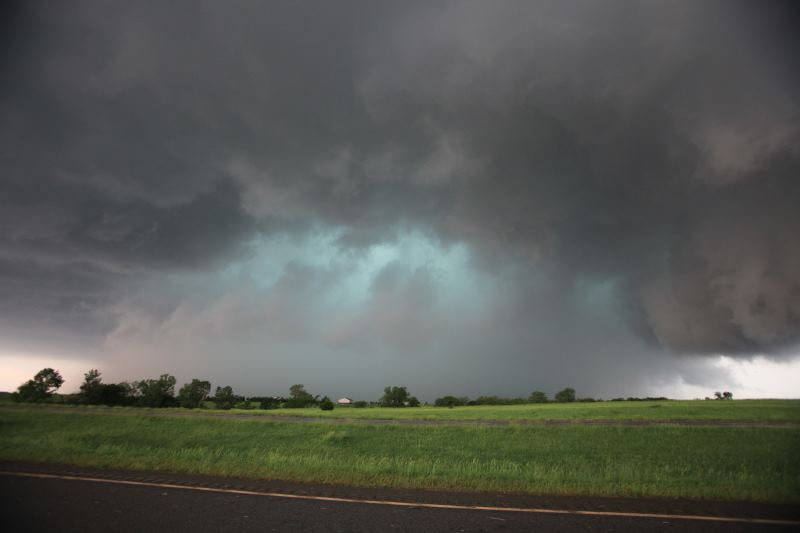 Big hail core in there.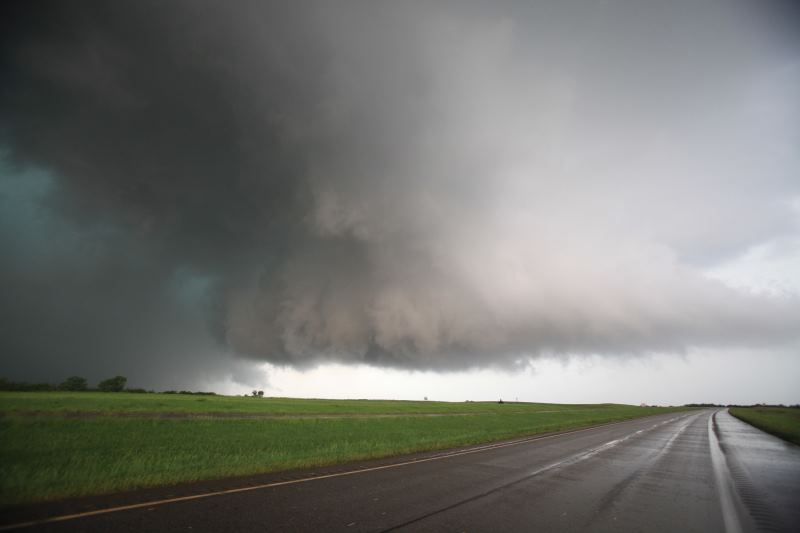 Still watching for a new tornado.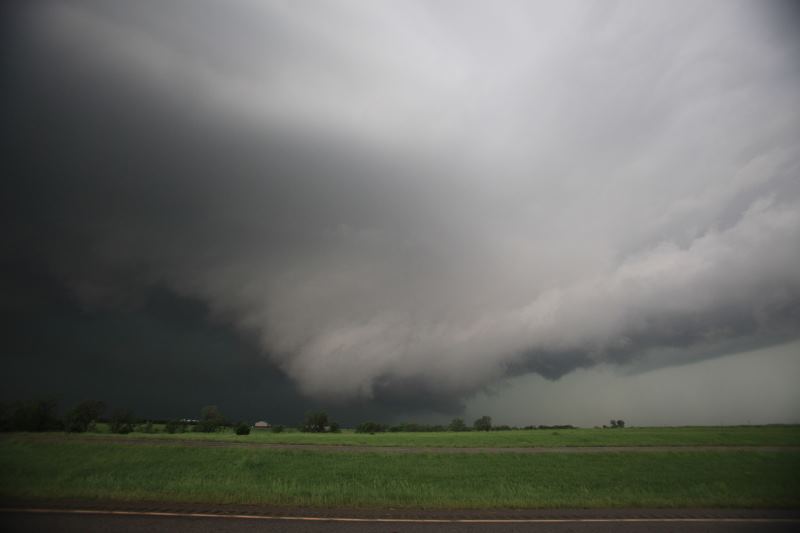 Scary.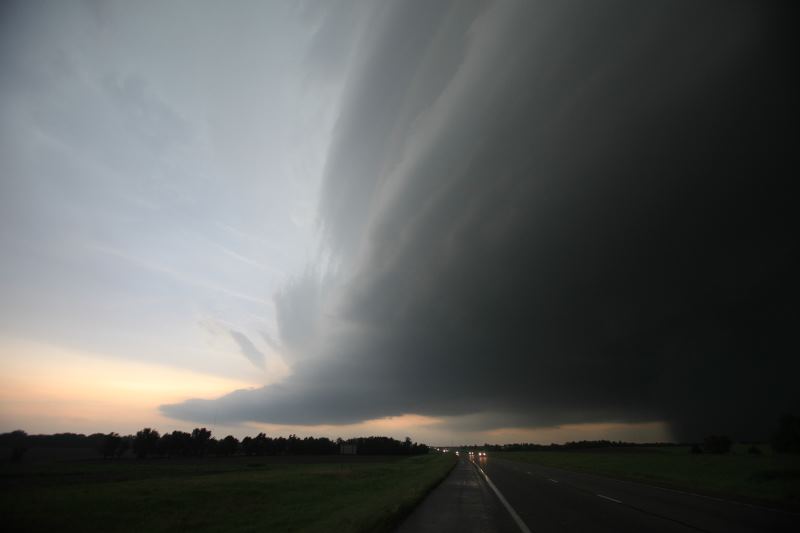 The side of the mesocyclone.

Hail core.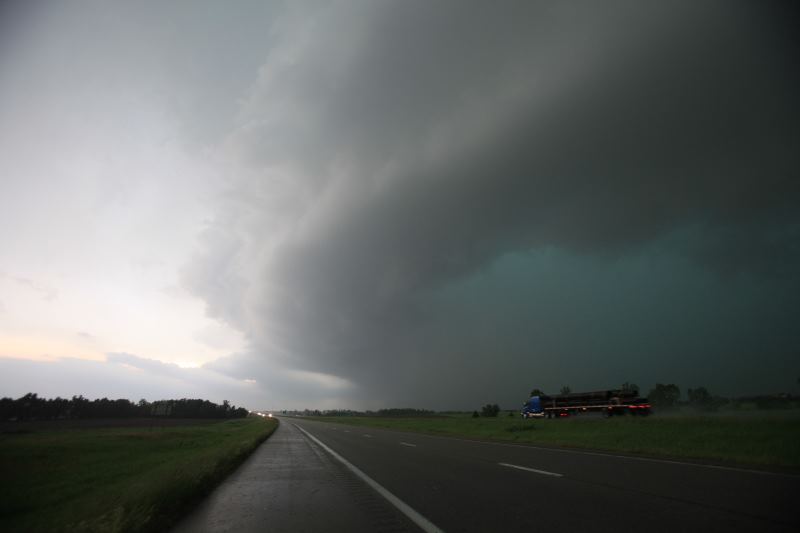 Heading this way.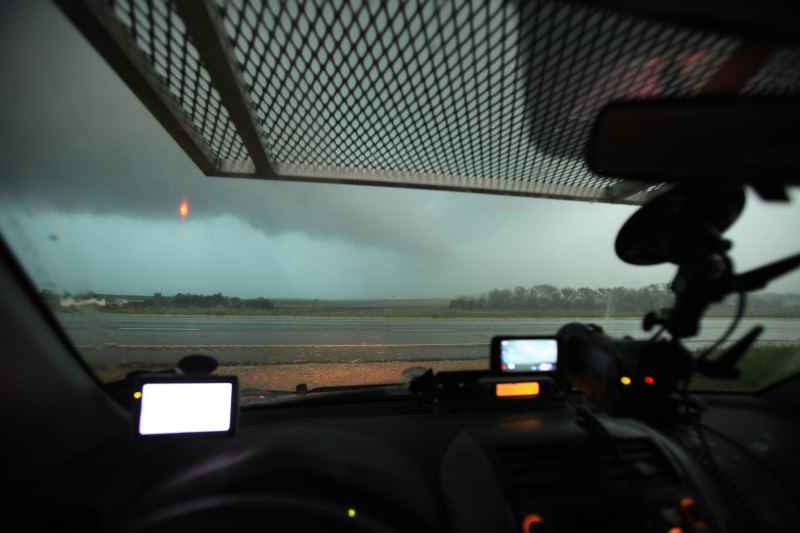 A new tornado warning has just been issued, It's hidden in the rain core. I'll head north in a moment.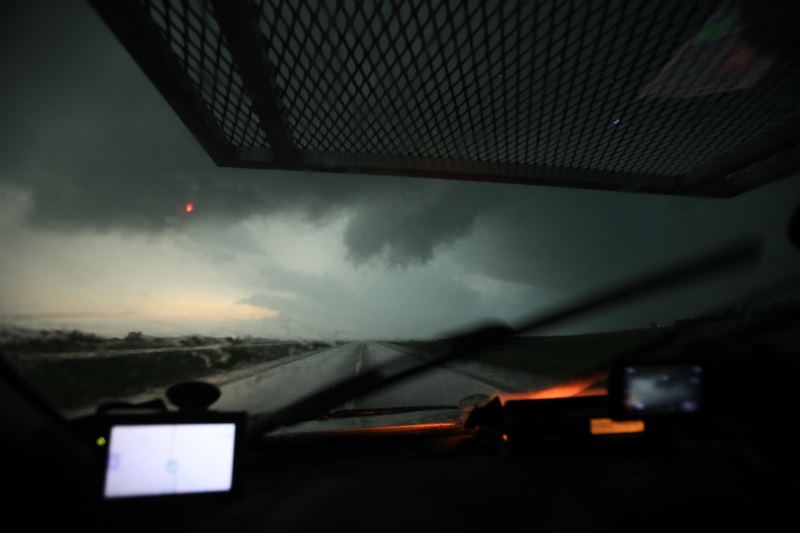 Updraft is changing location.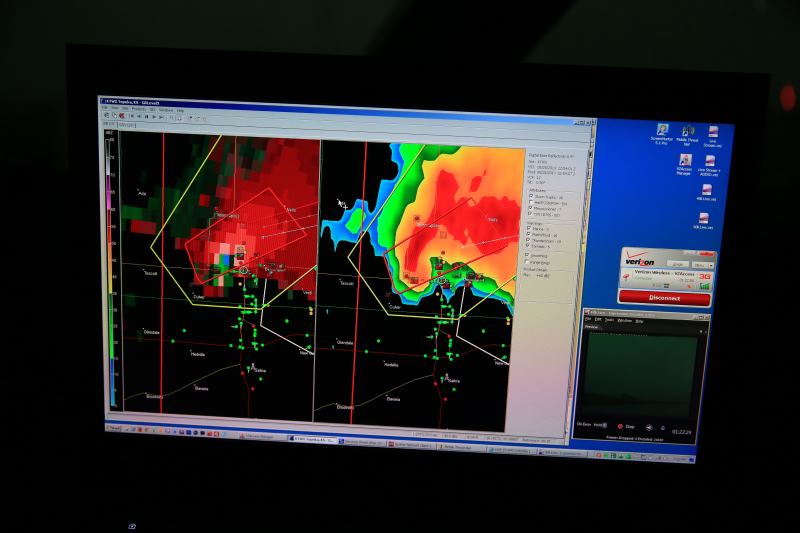 A photo of the radar and chasers.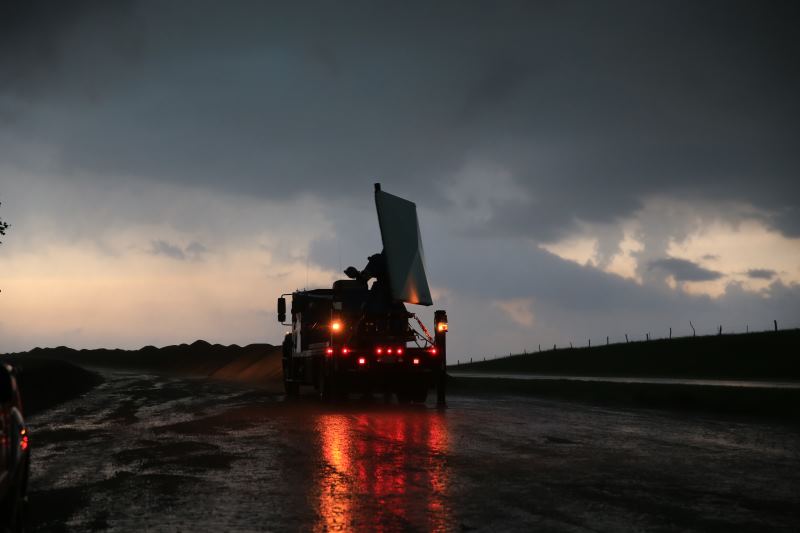 Mobile Doppler radar truck.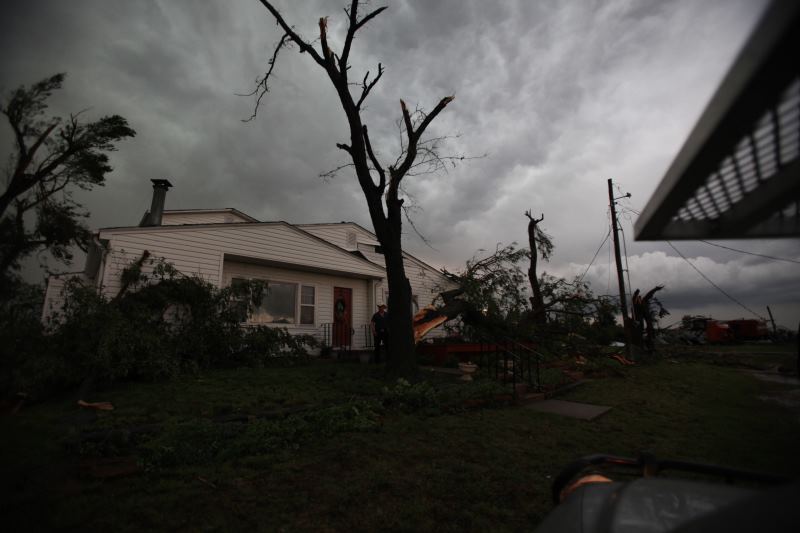 This is the home that was hit by the first rope tornado.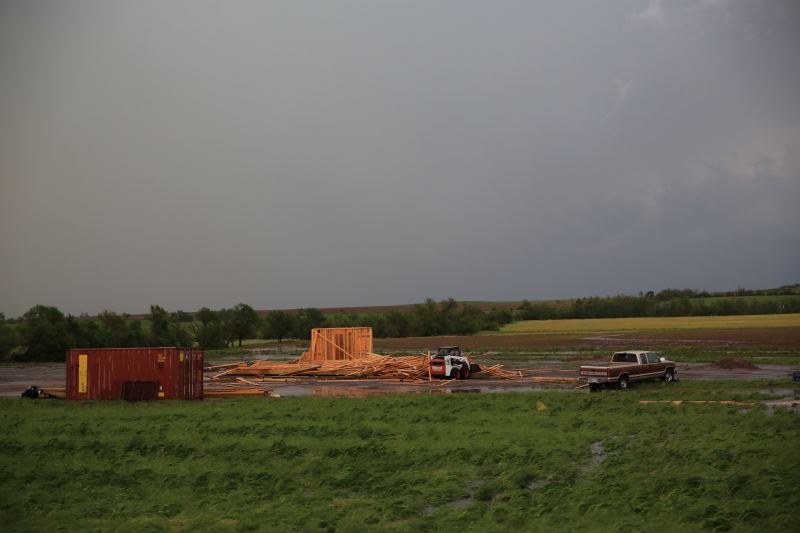 Small outbuilding destroyed.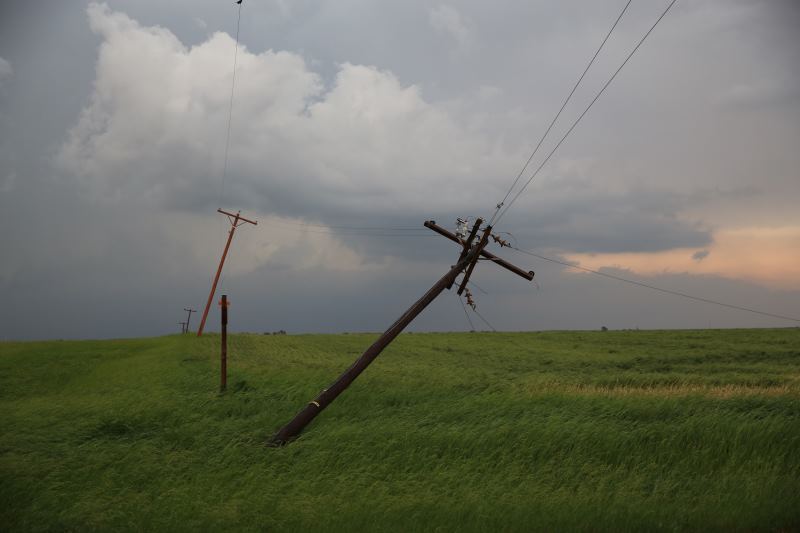 Power lines down.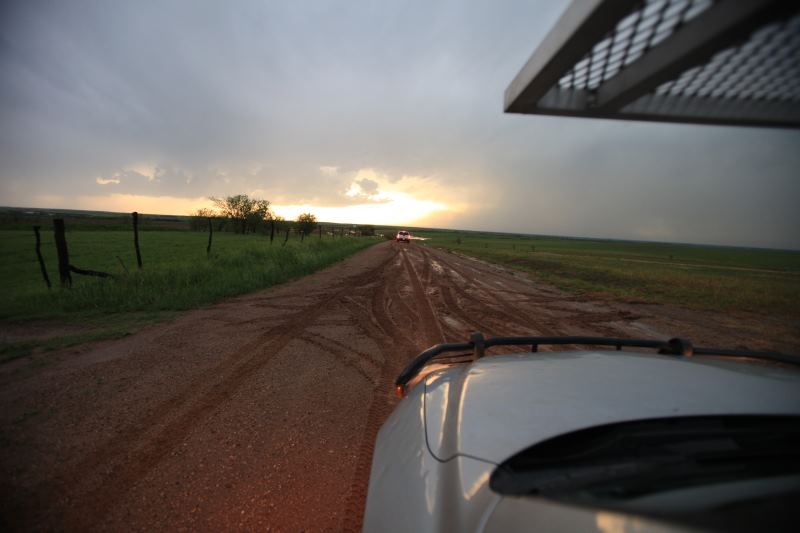 Bad road.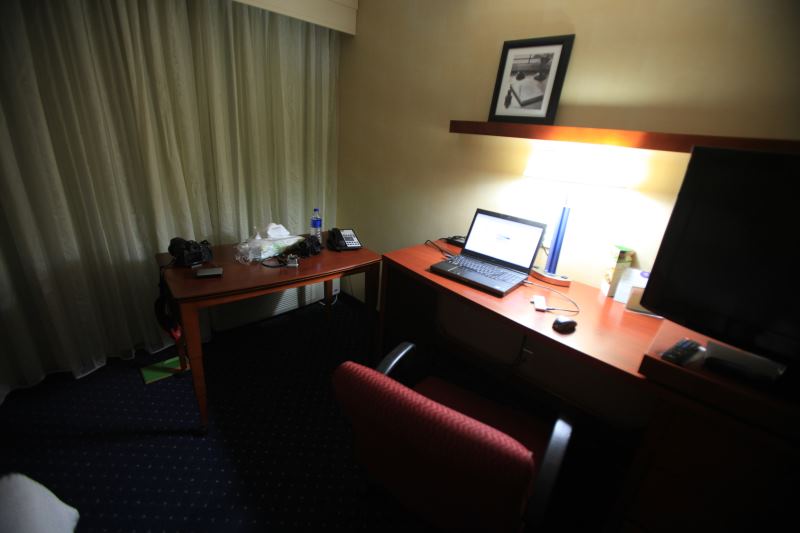 Working on the video edit at the hotel. (See Below)