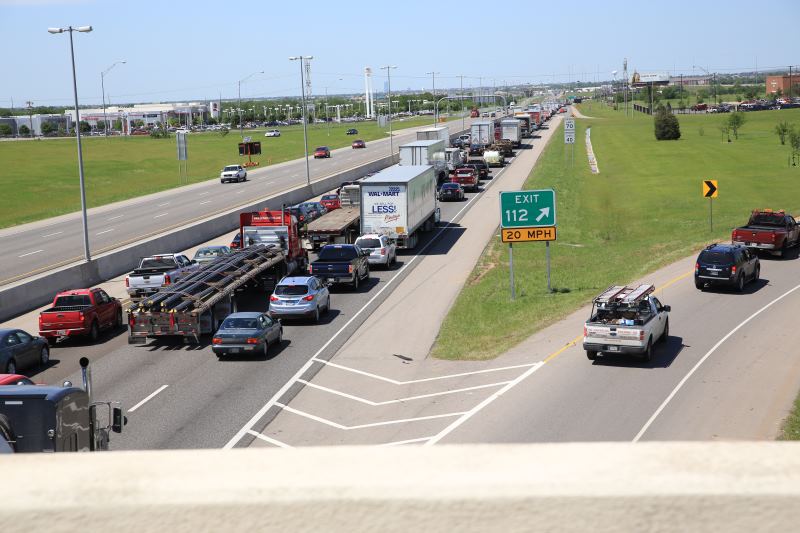 Heading to Moore, Oklahoma to document the damage.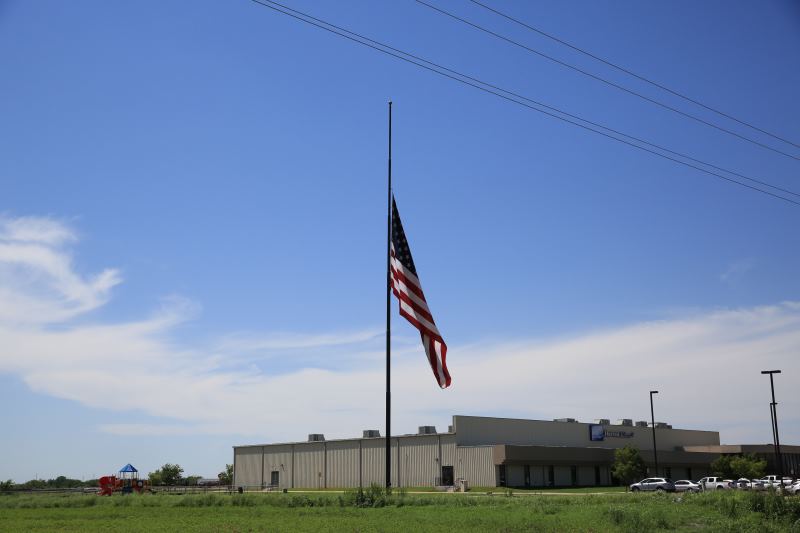 Flag at half mast.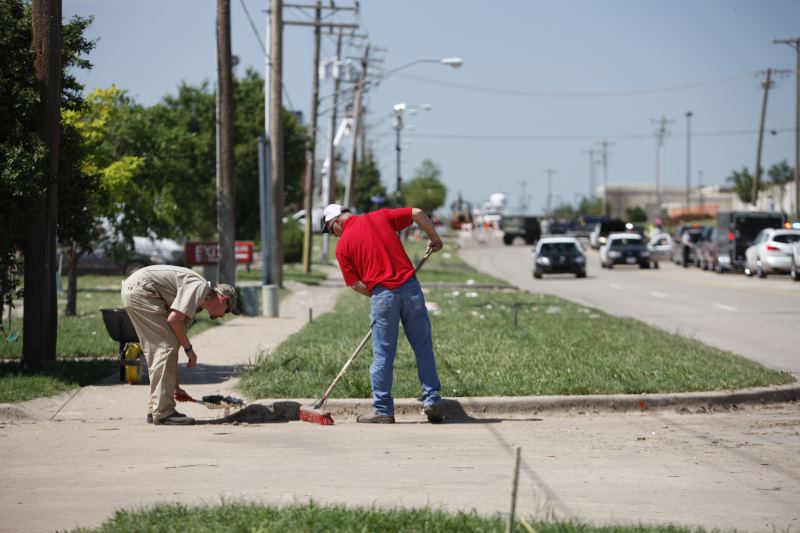 The cleanup begins.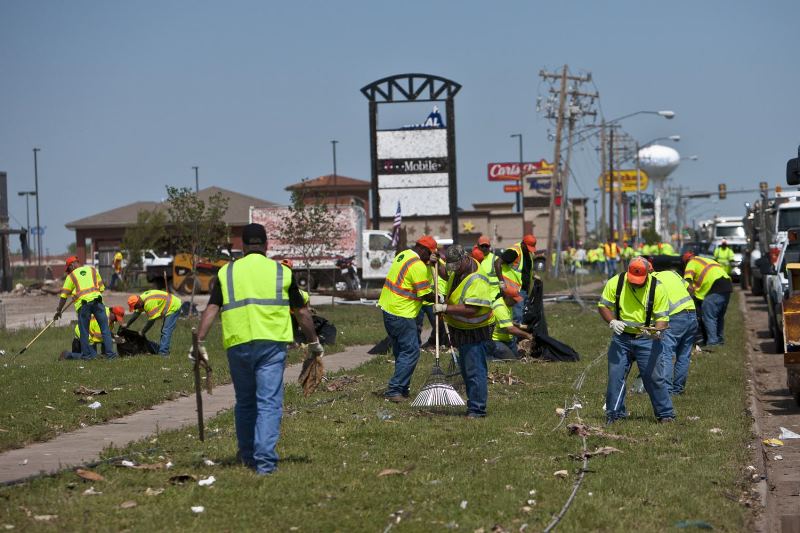 Major response.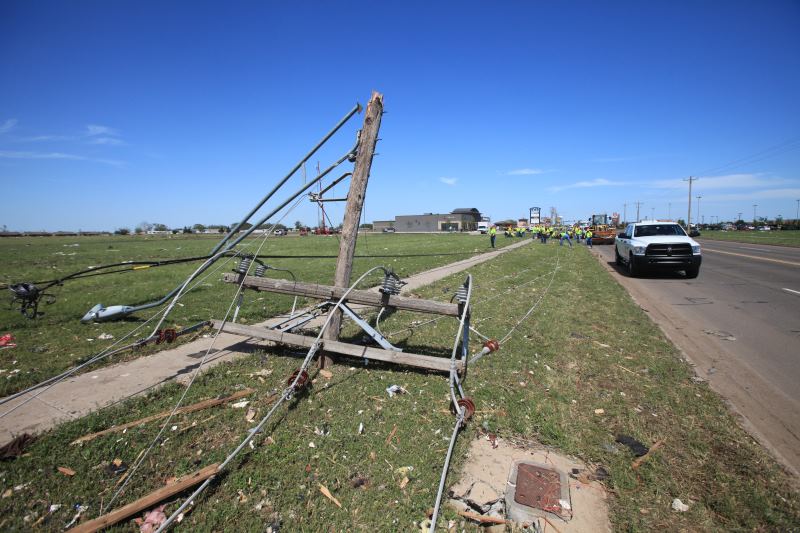 Power lines down.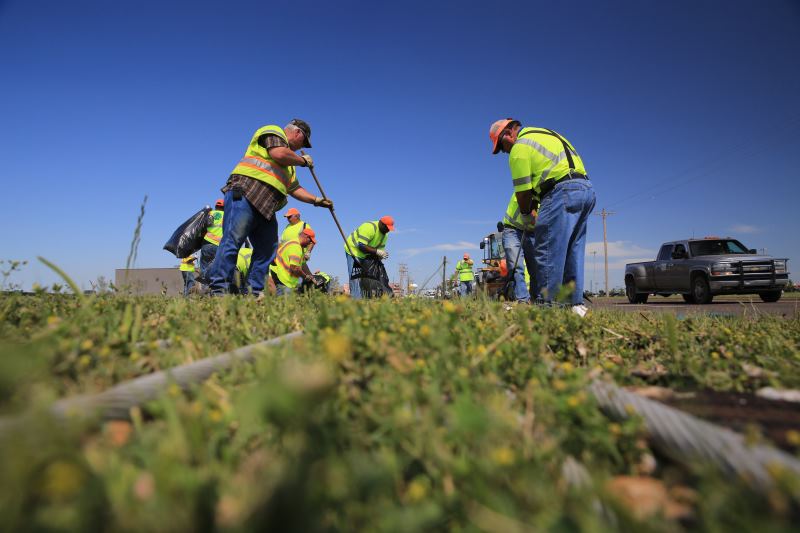 Workers making their way up the street.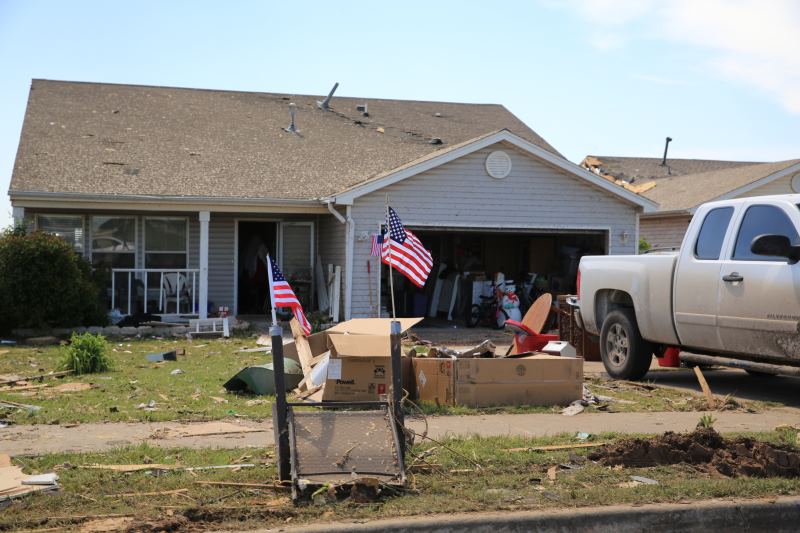 Flags are flying already.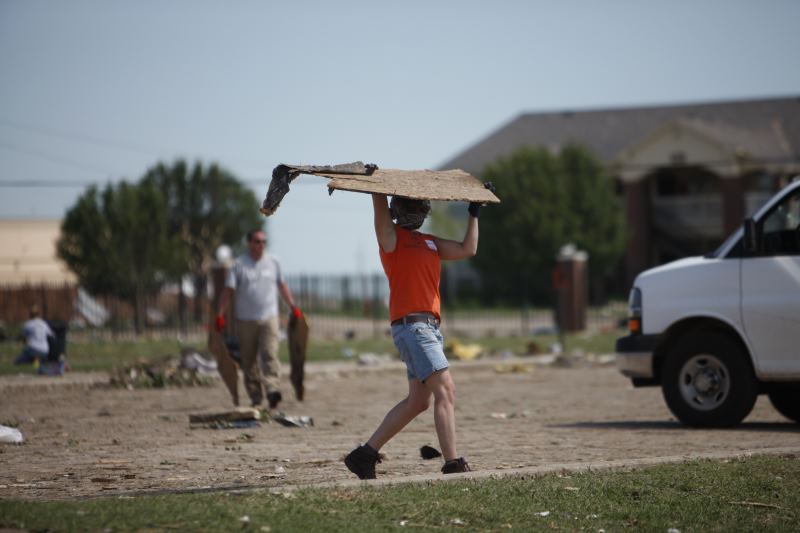 The cleanup process.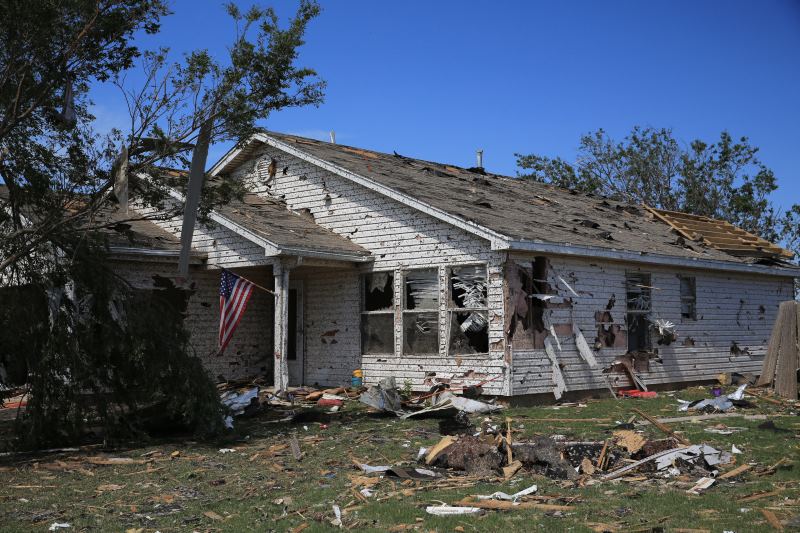 Debris blasting the house.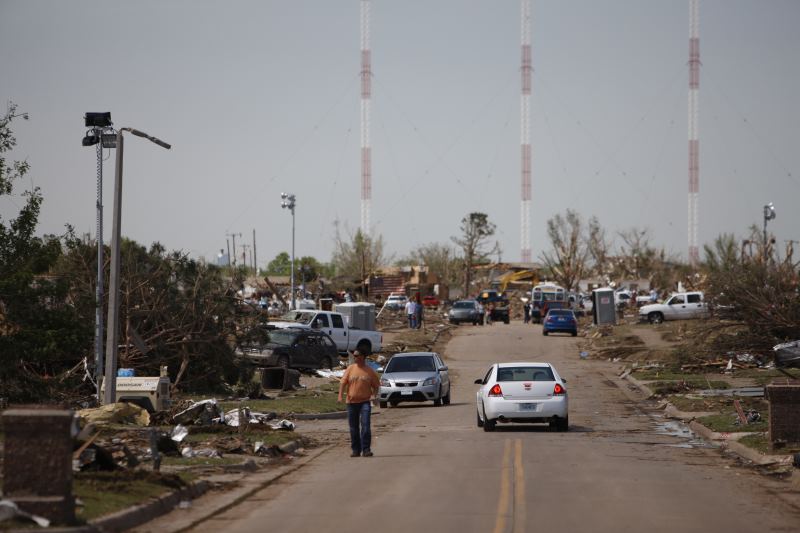 Local traffic only.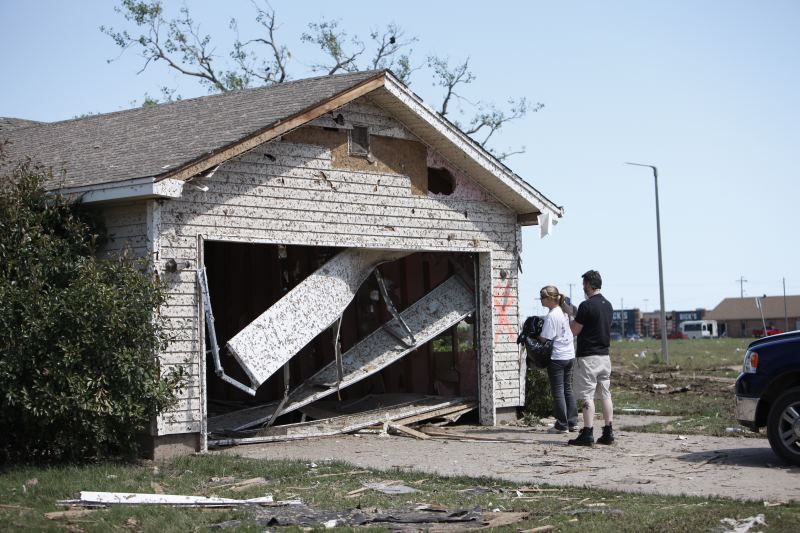 Garage blown up.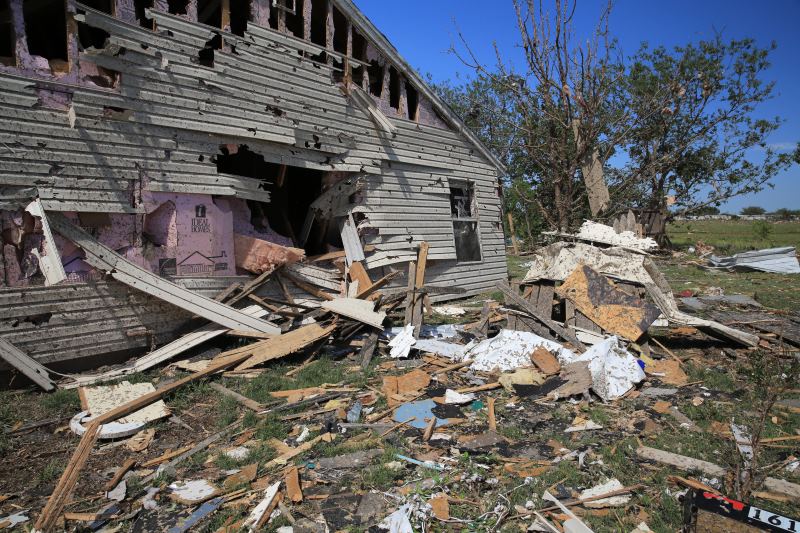 Terrible.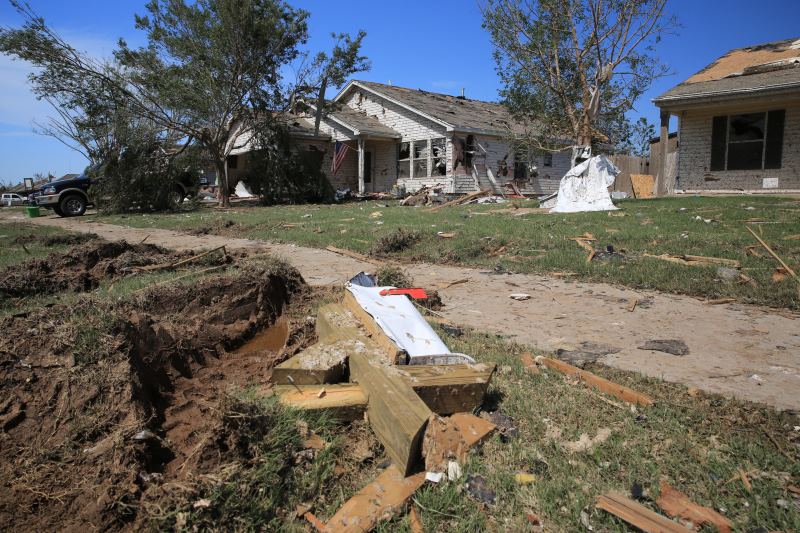 It gets worse.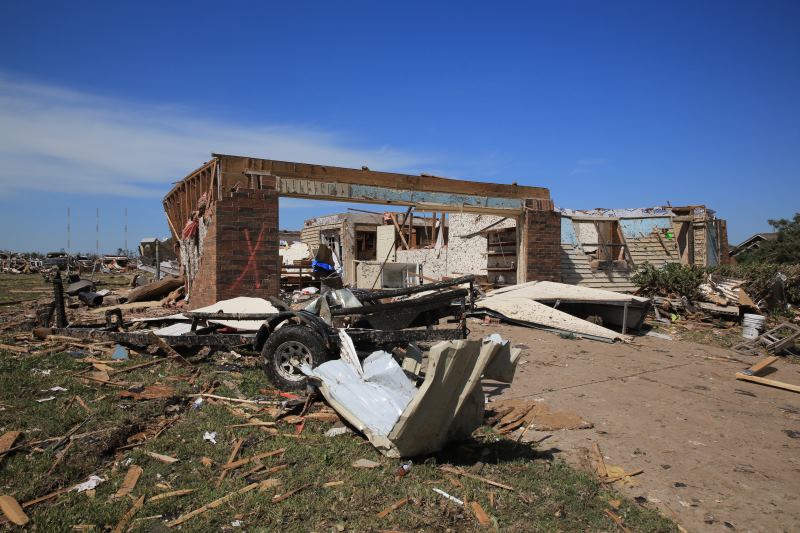 Much worse.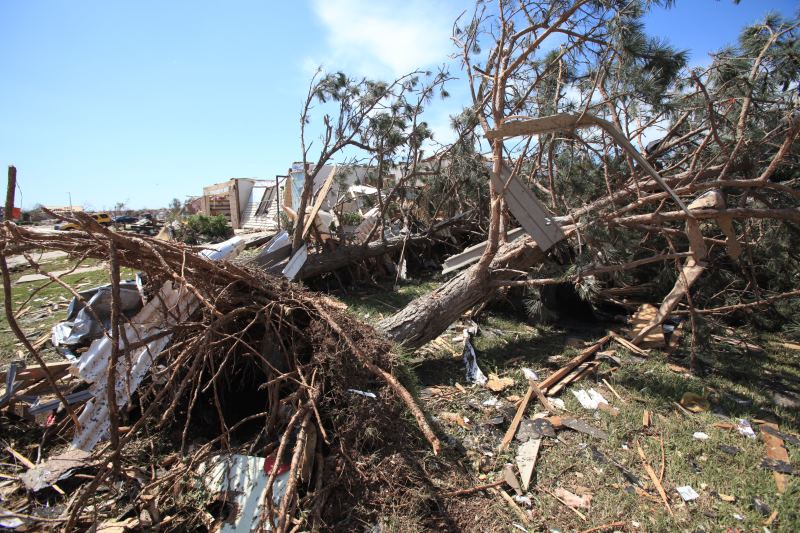 Trees uprooted.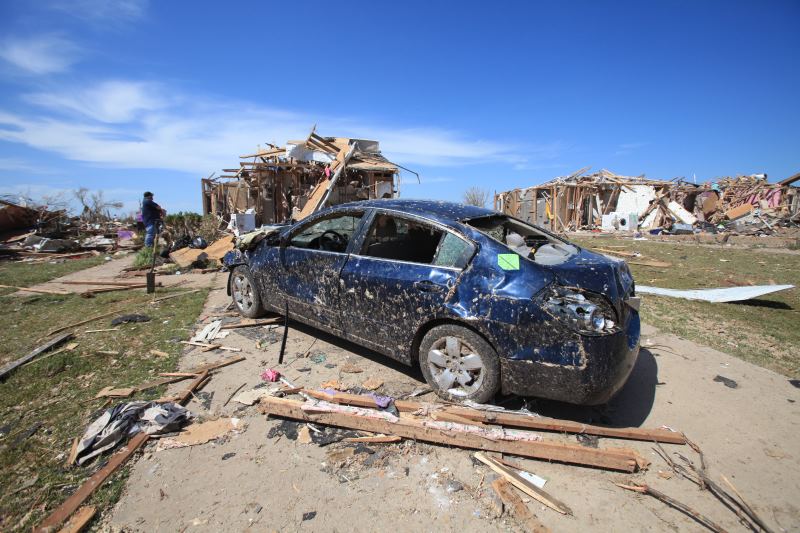 Cars destroyed.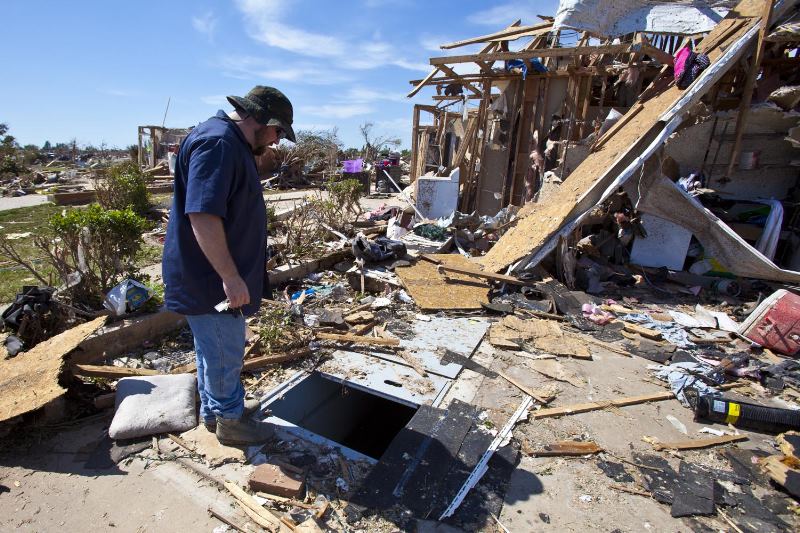 The gentleman and his family sought refuge in this shelter.. It saved the family's life.. Their neighbour was killed.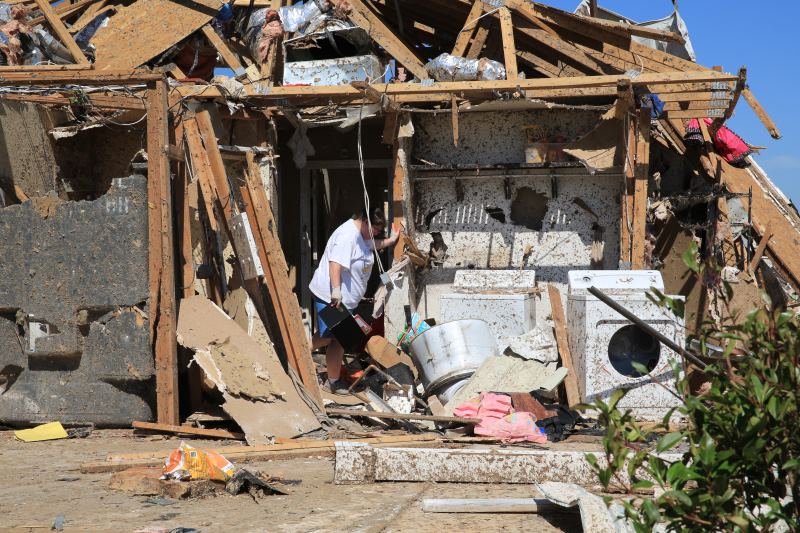 They survived in the bathroom.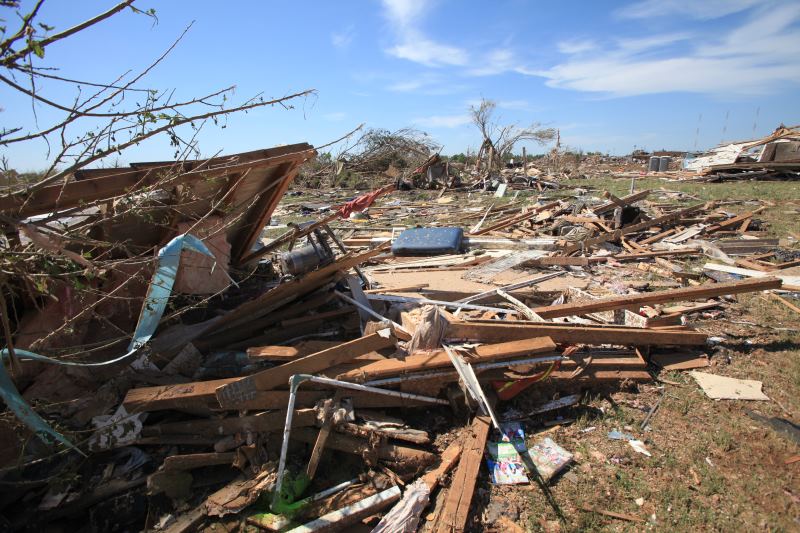 The damage is getting far worse.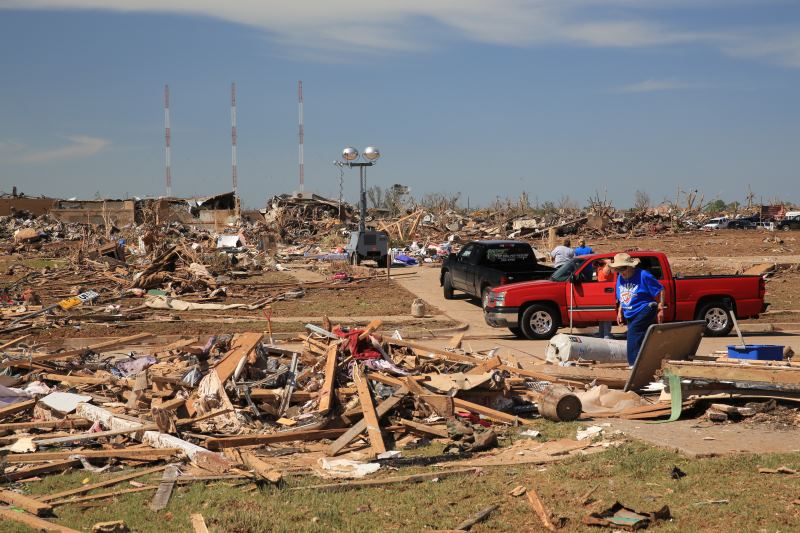 Houses are turned into scrap.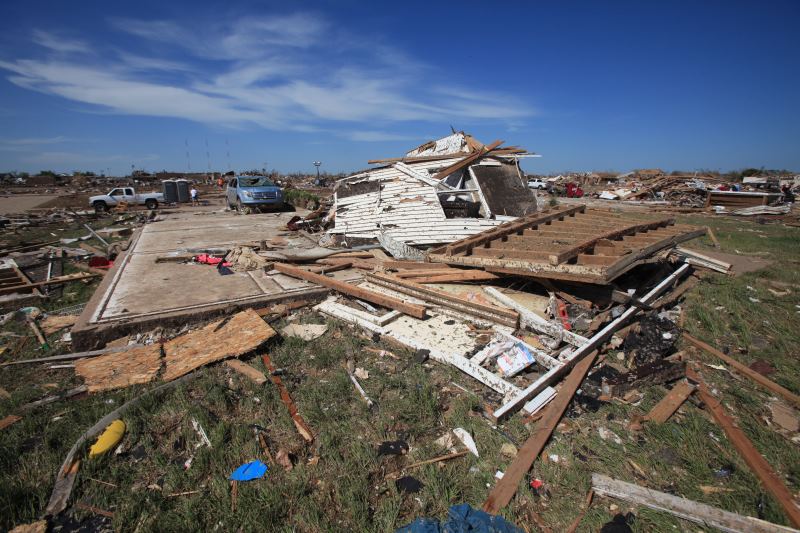 Blown off the foundations.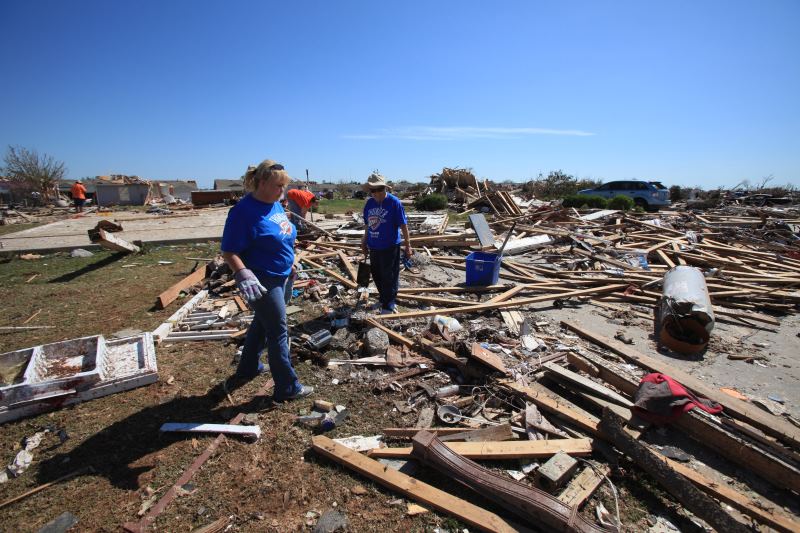 All residents still in great spirit.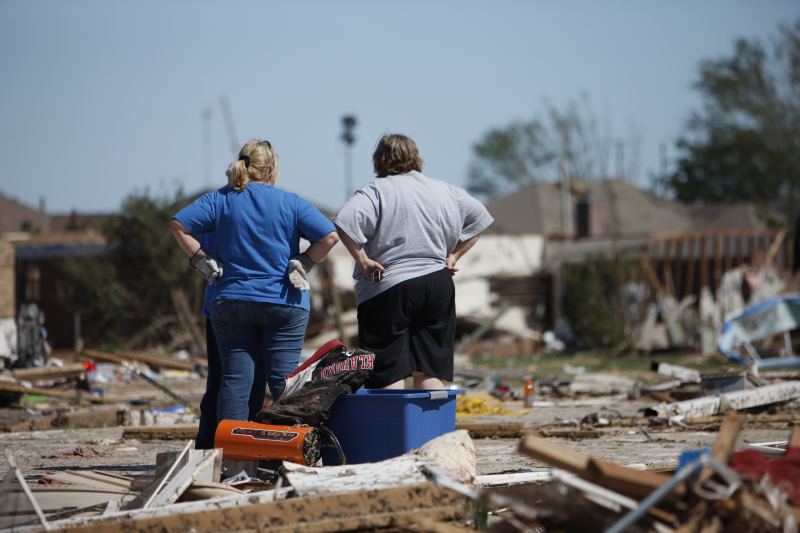 They do stop to pause now and then to take in the full scope of the damage.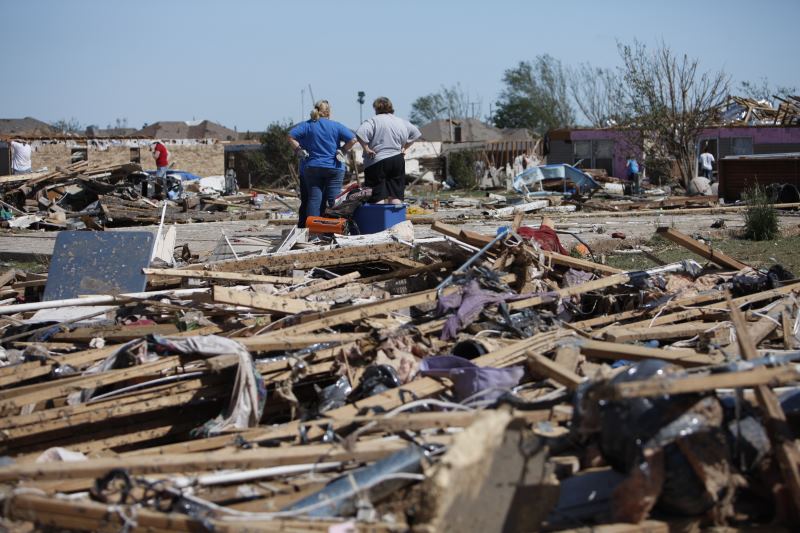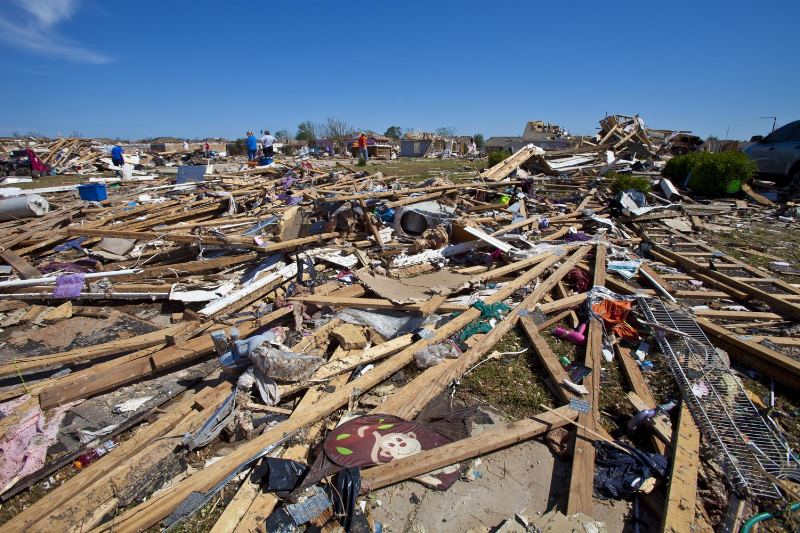 Where do you start to clean up?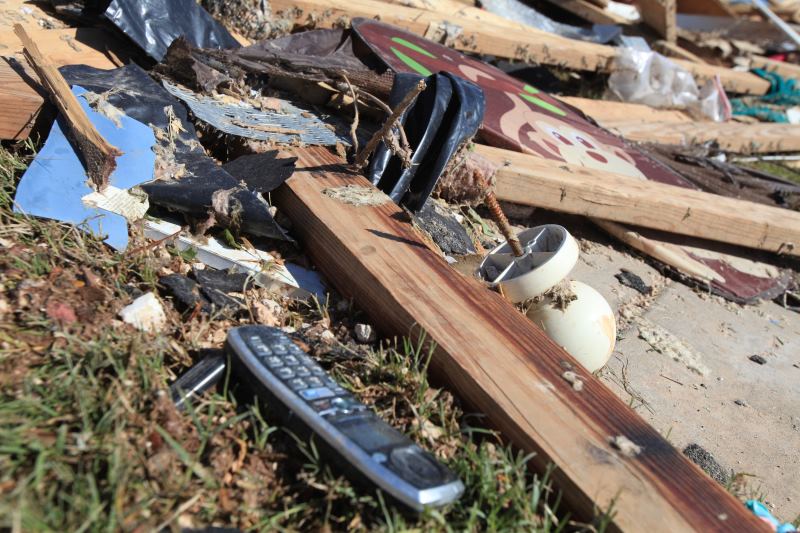 Phone....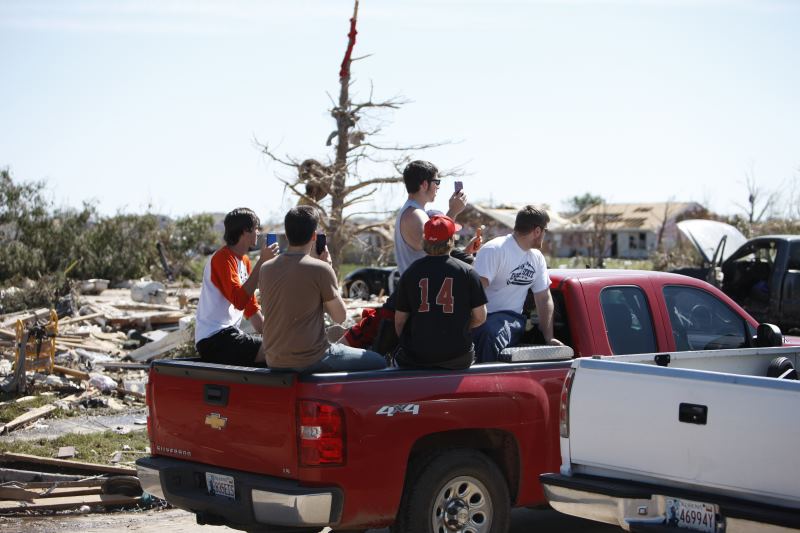 Locals taking pictures.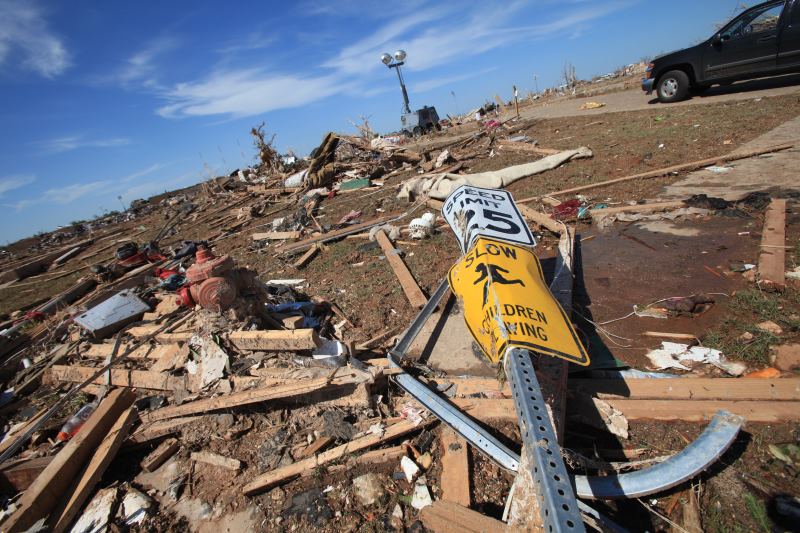 Slow.. Children playing.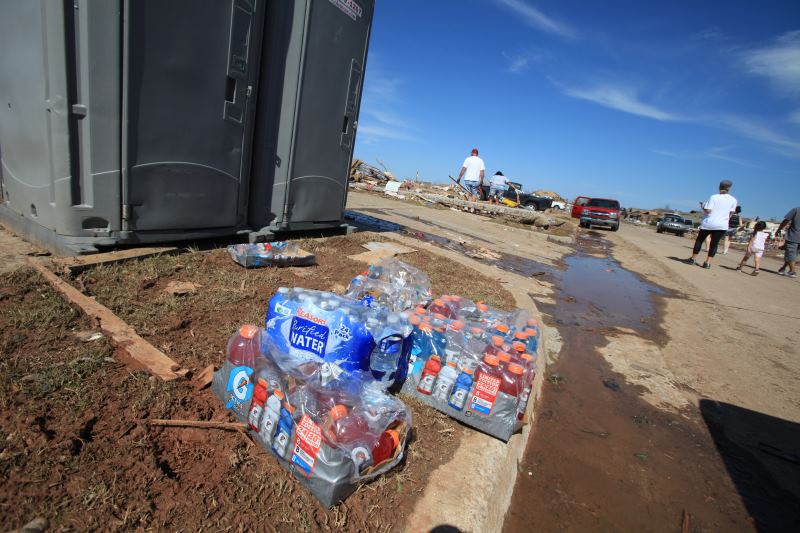 Drinks and temporary toilets for the locals.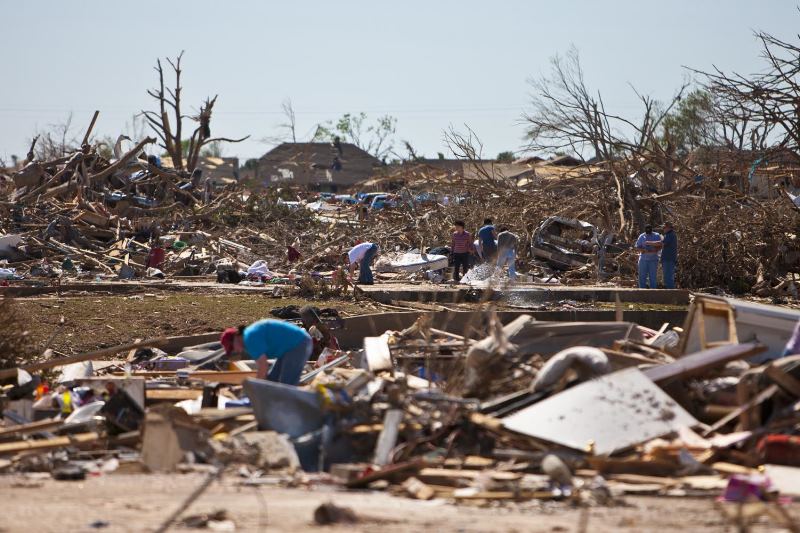 It's a major logistic operation.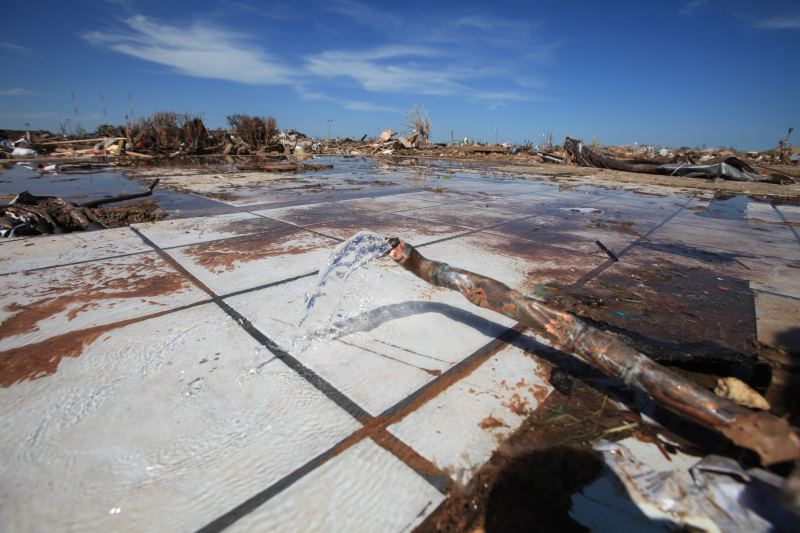 Water is still running.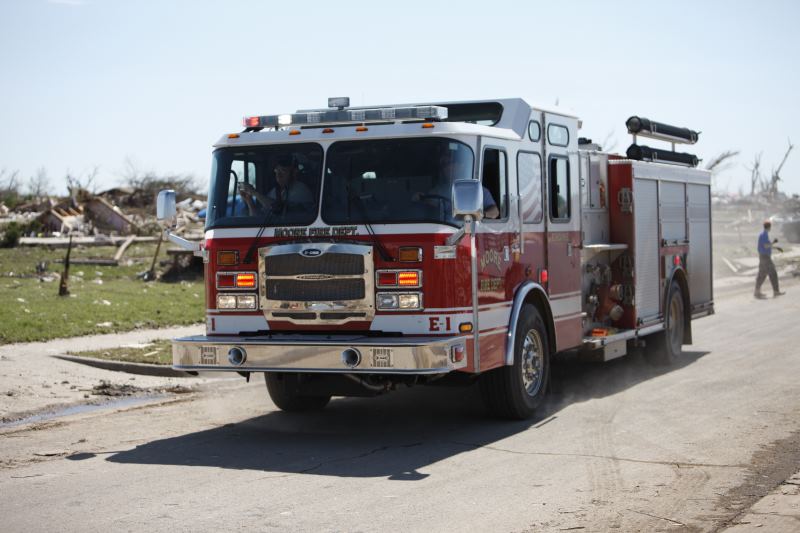 Local fire department.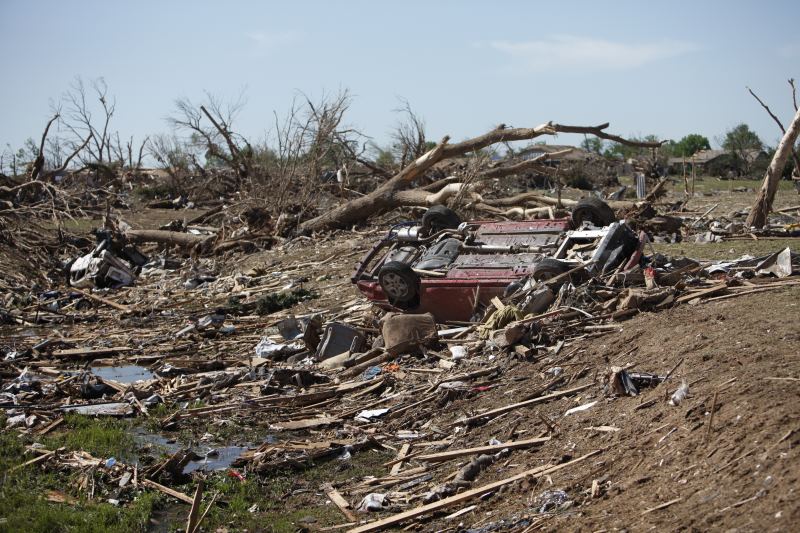 Car was thrown.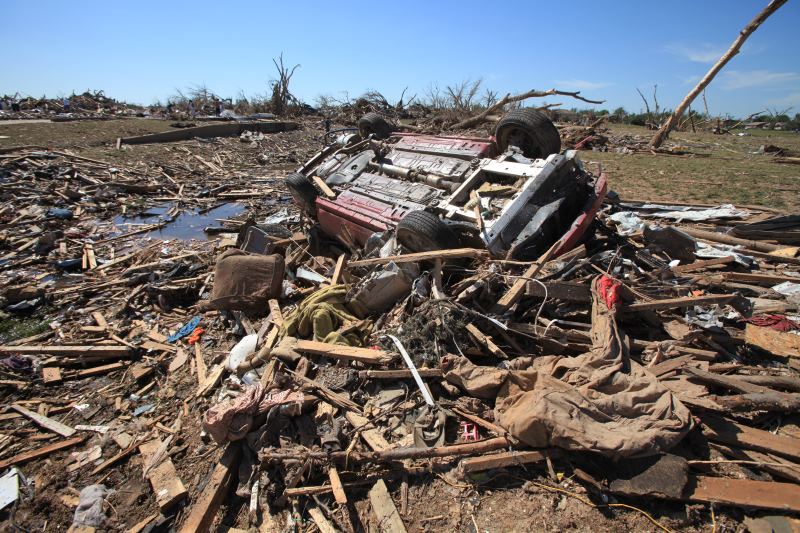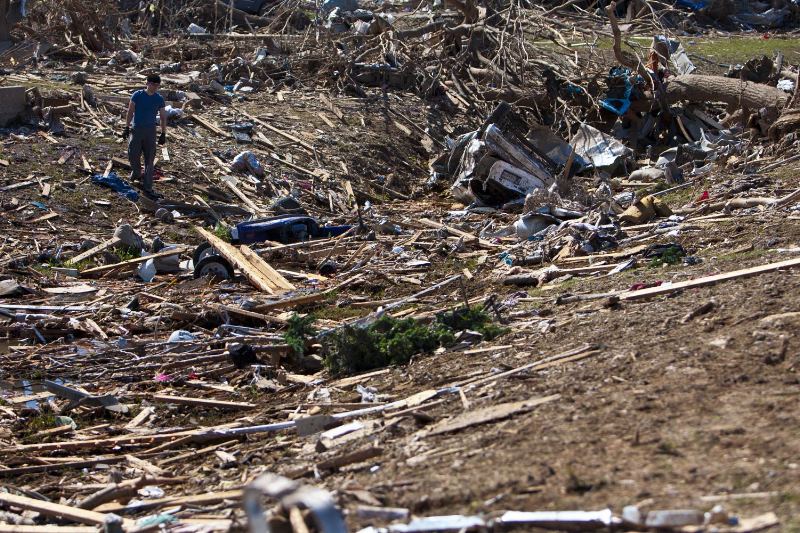 A local resident looks for his belongings.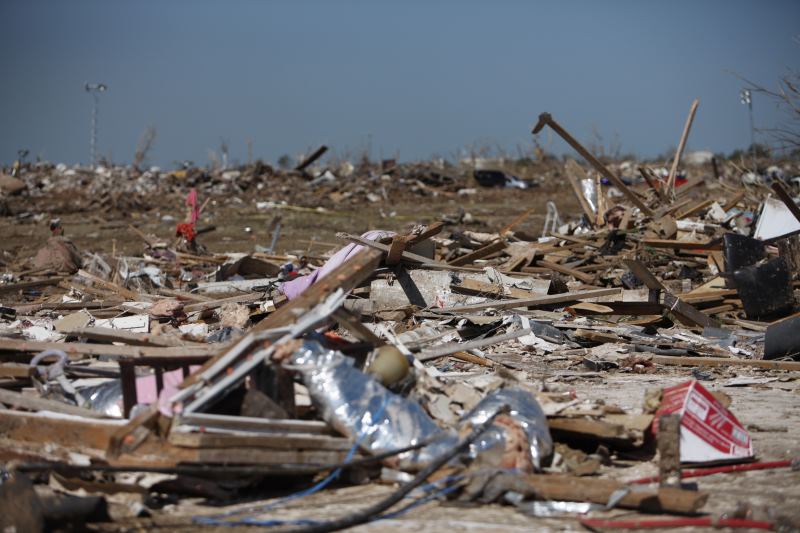 Terrible.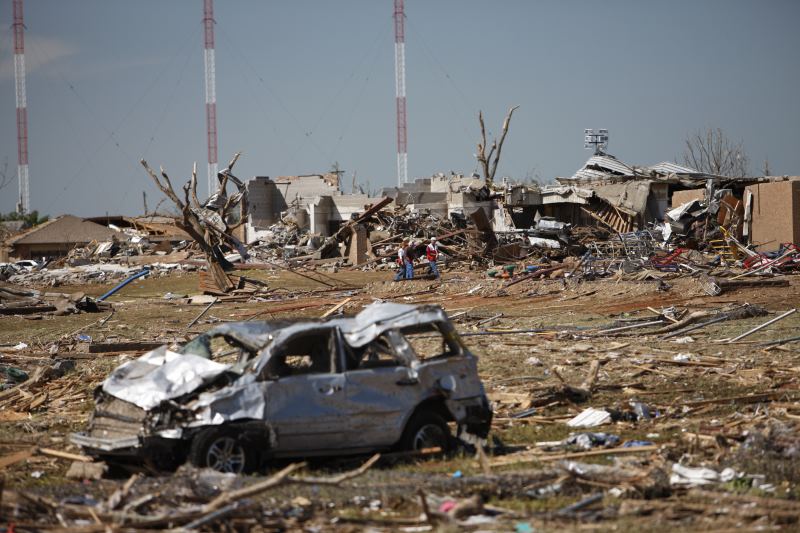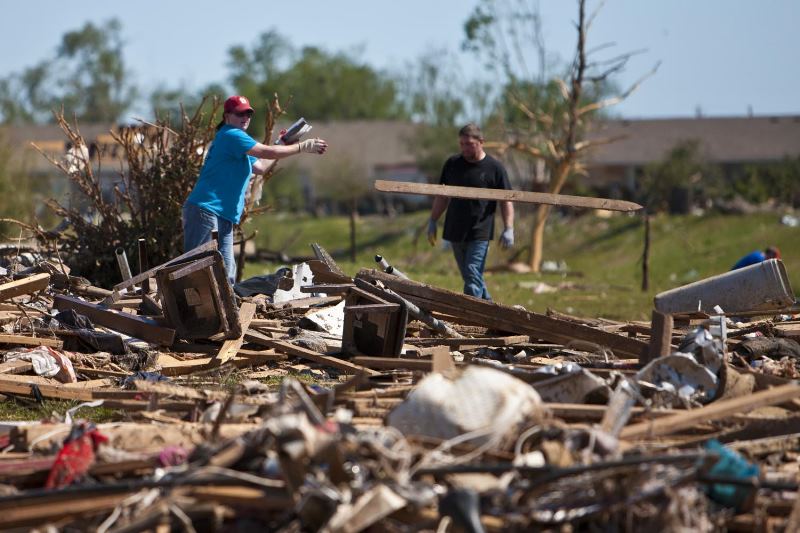 Throwing out the house.. (or part of it)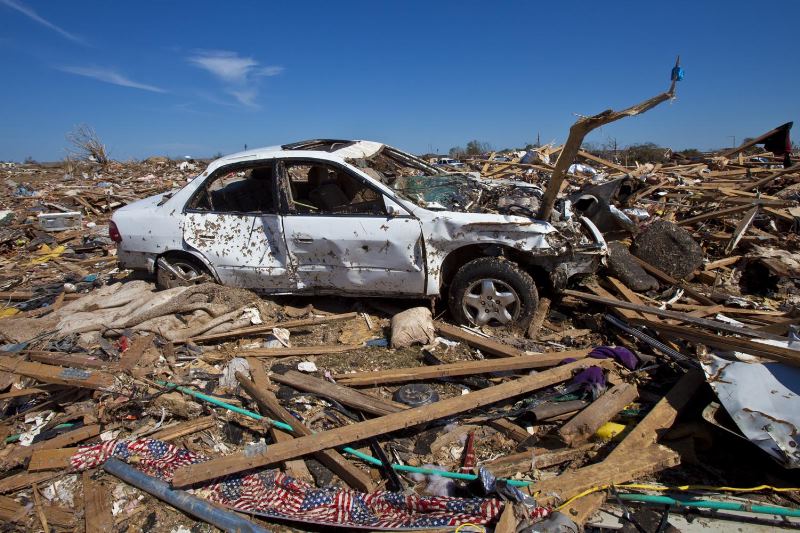 Tree embedded into a car... Or perhaps a car embedded into a tree.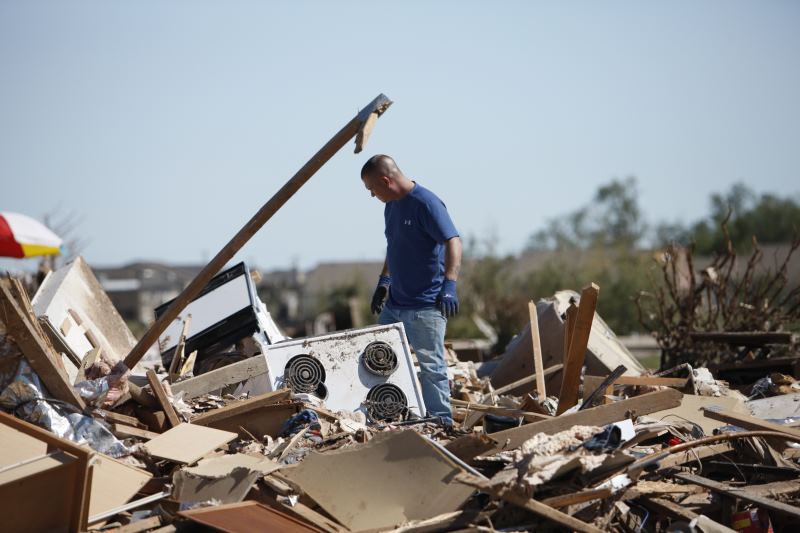 Stove.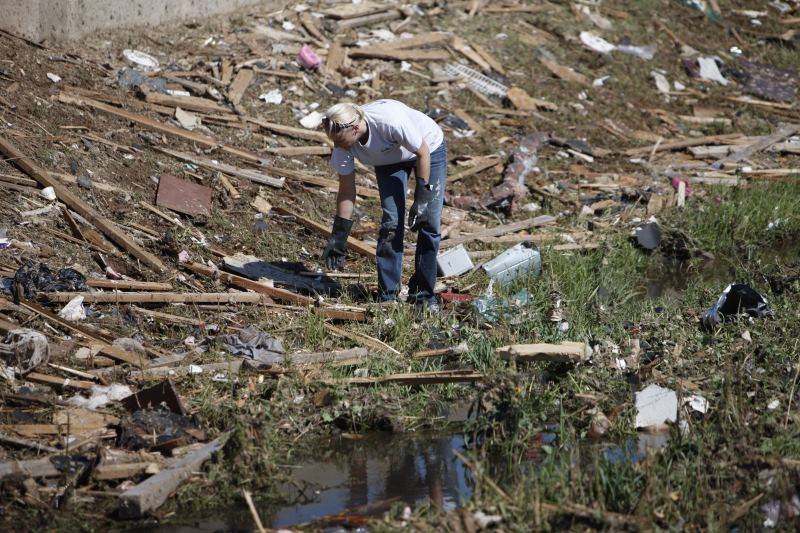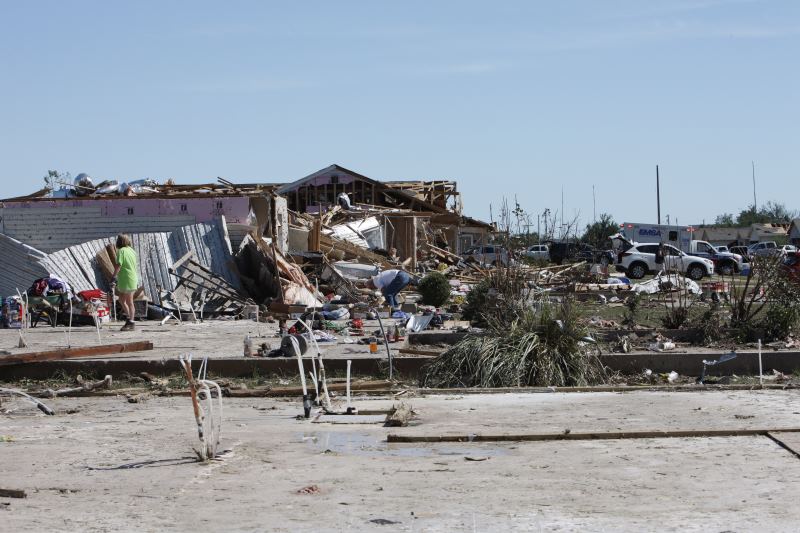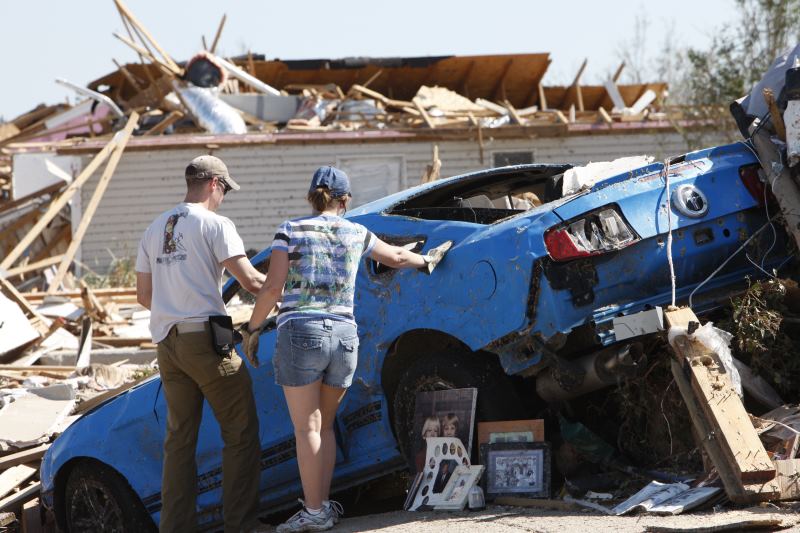 Trying to get the car door open.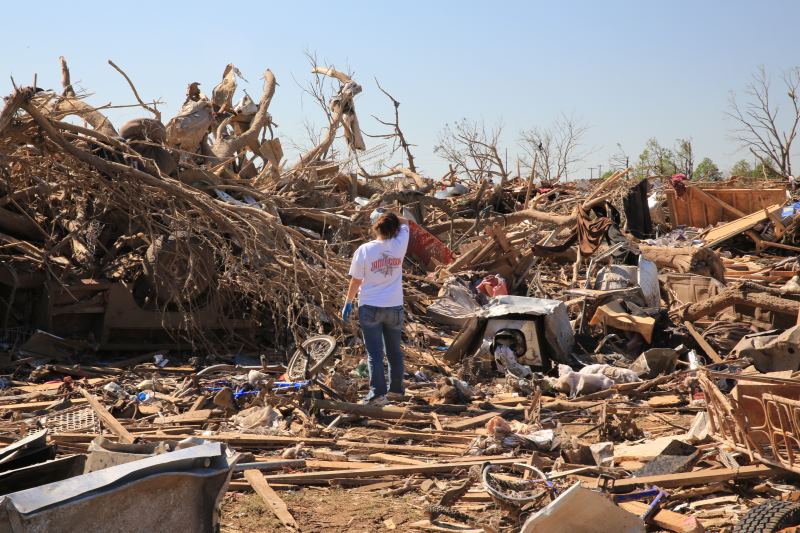 Where do you start?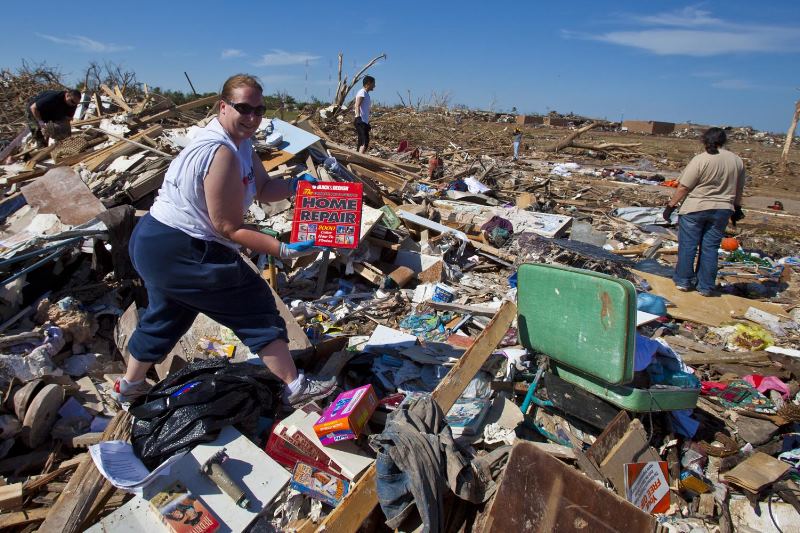 Brilliant sense of humour.. A lovely lady.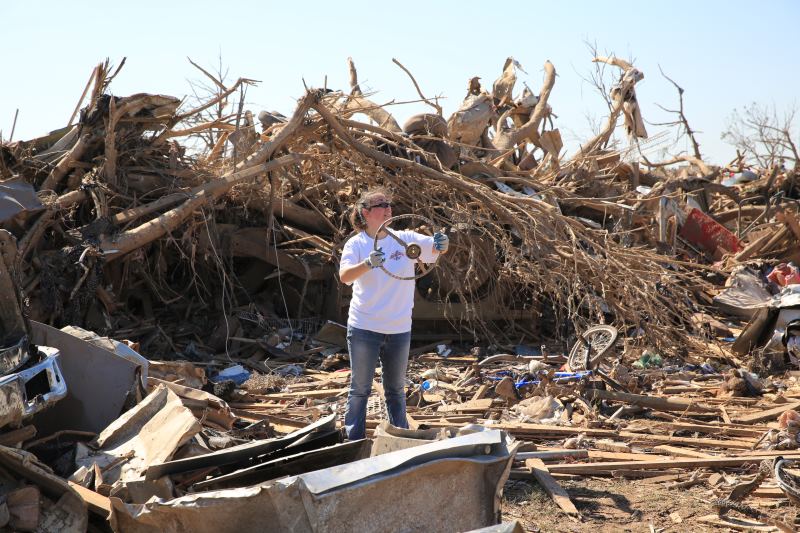 Steering wheel from a car.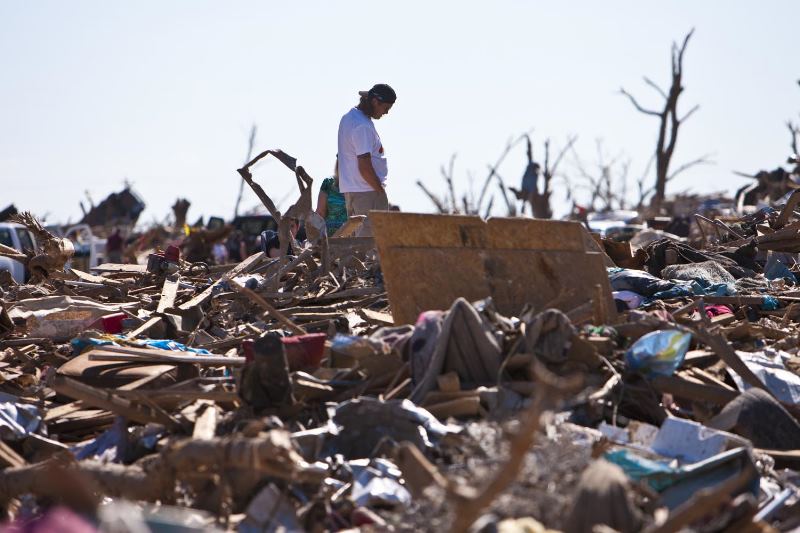 Some were of course.... devastated.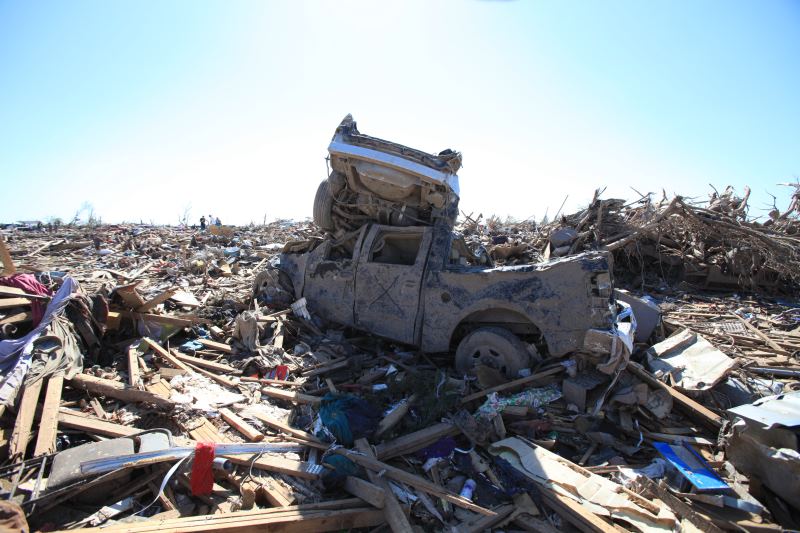 This pretty much sums up the area.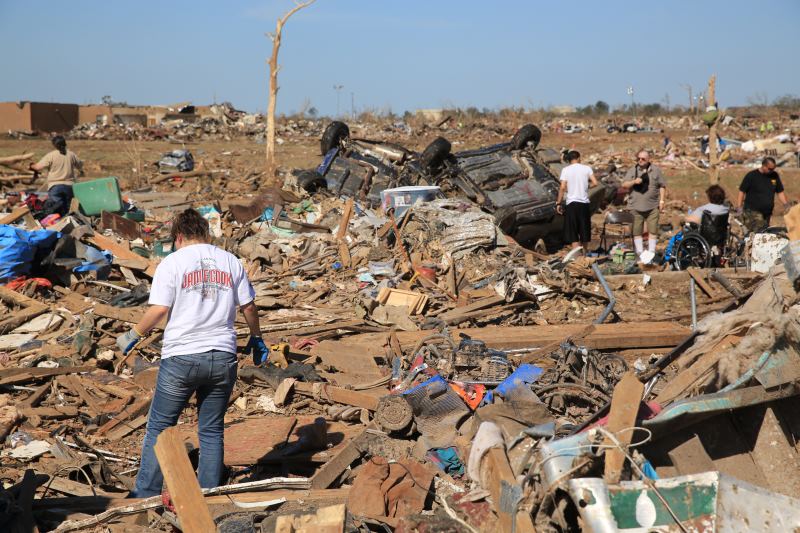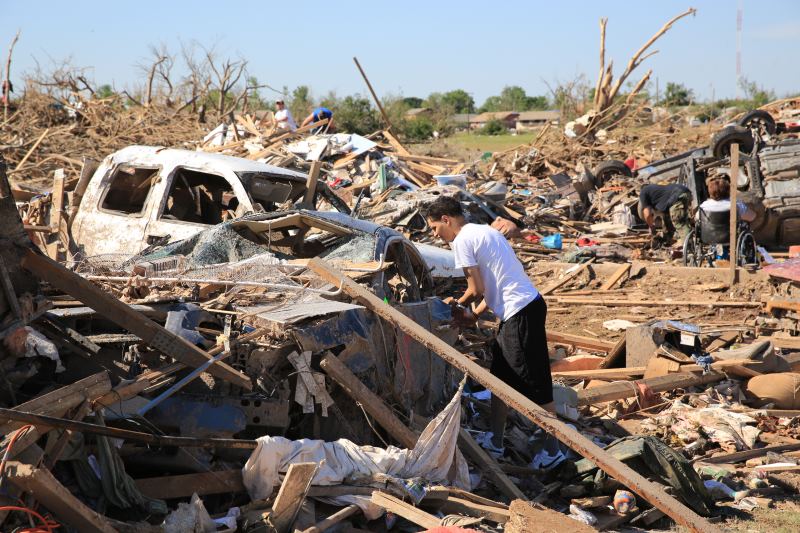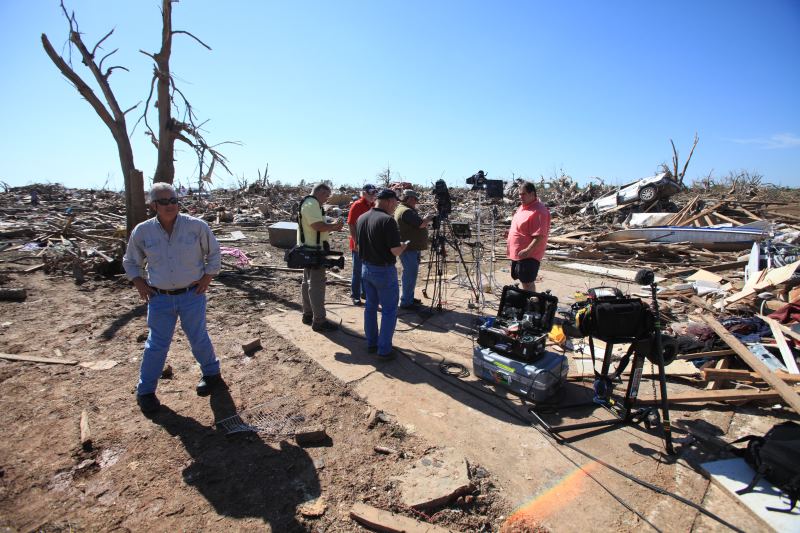 ABC news doing a live broadcast.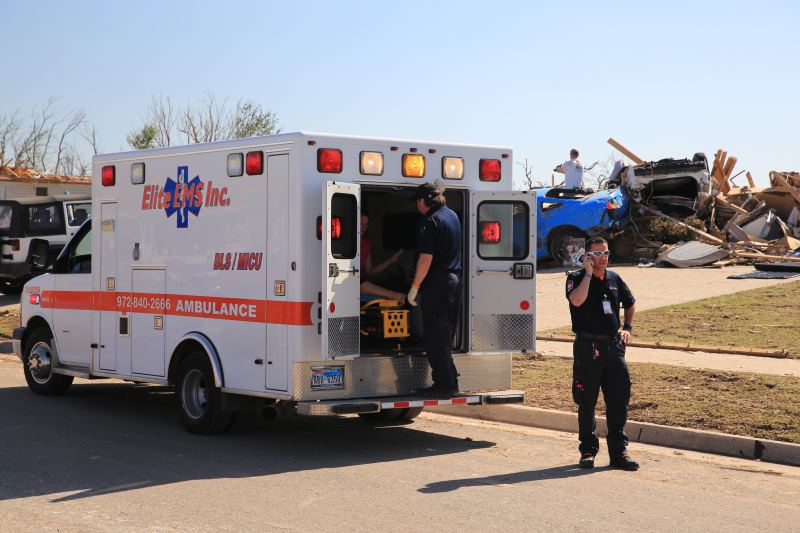 Paramedics on duty helping residents who cut themselves on debris.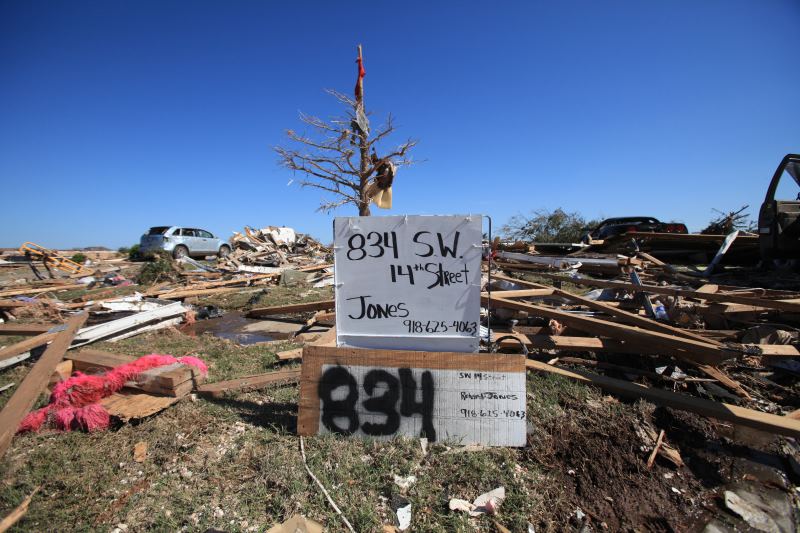 New street numbering.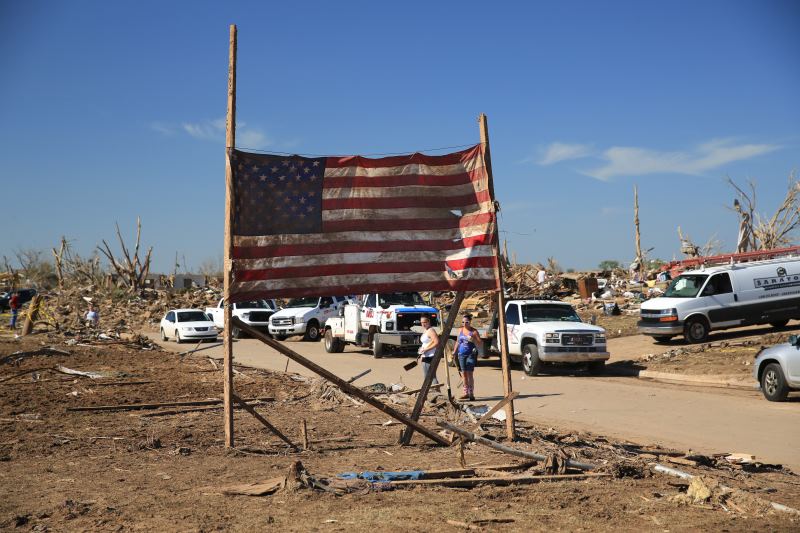 Flag is up.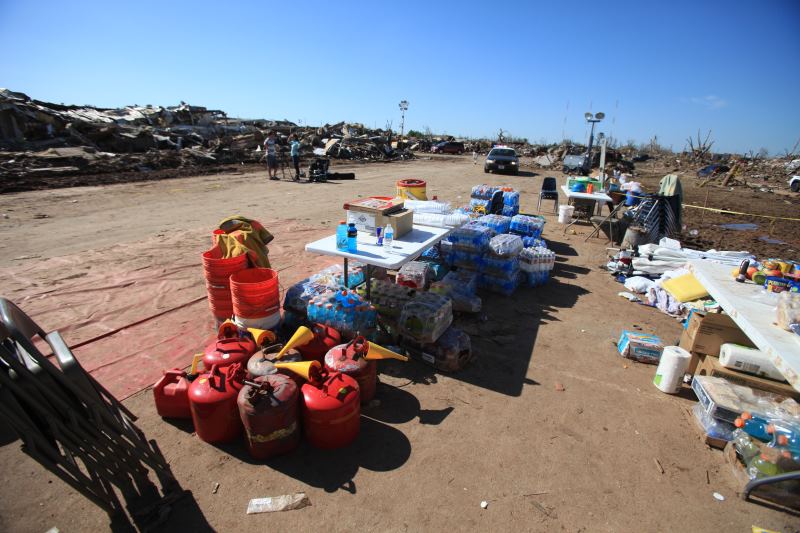 The site where the young children lost their lives.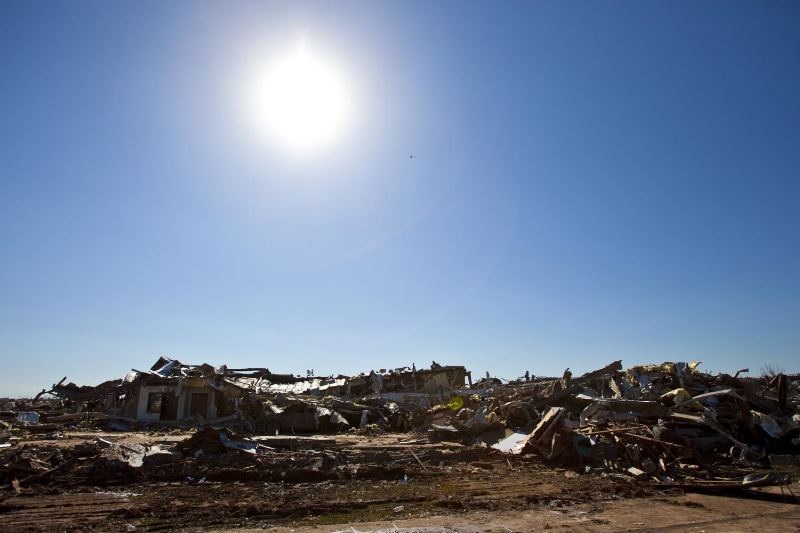 It really is time for mandatory "underground" storm shelters for schools.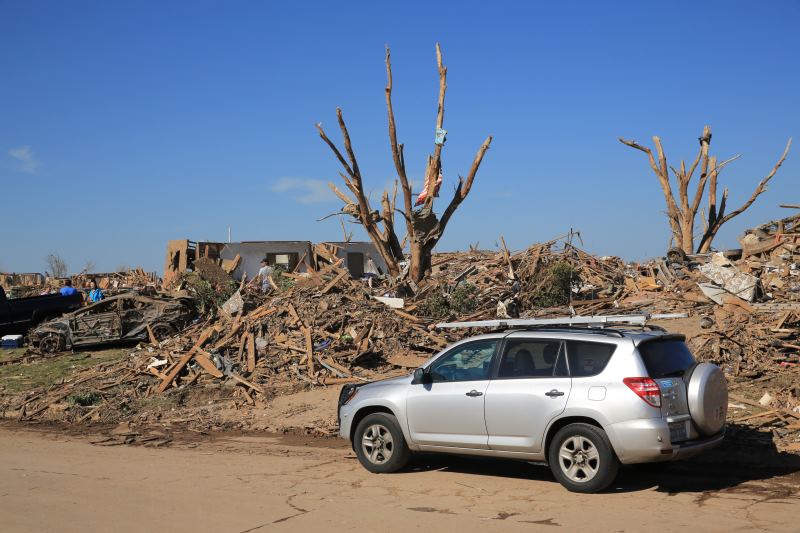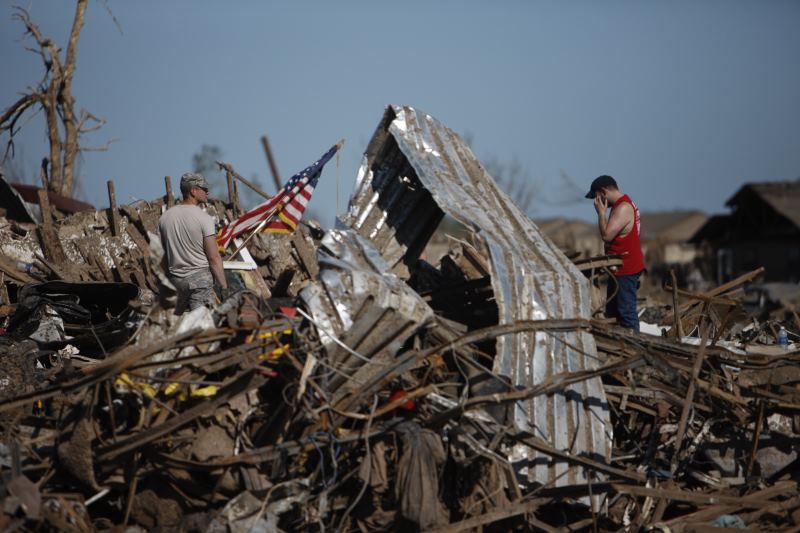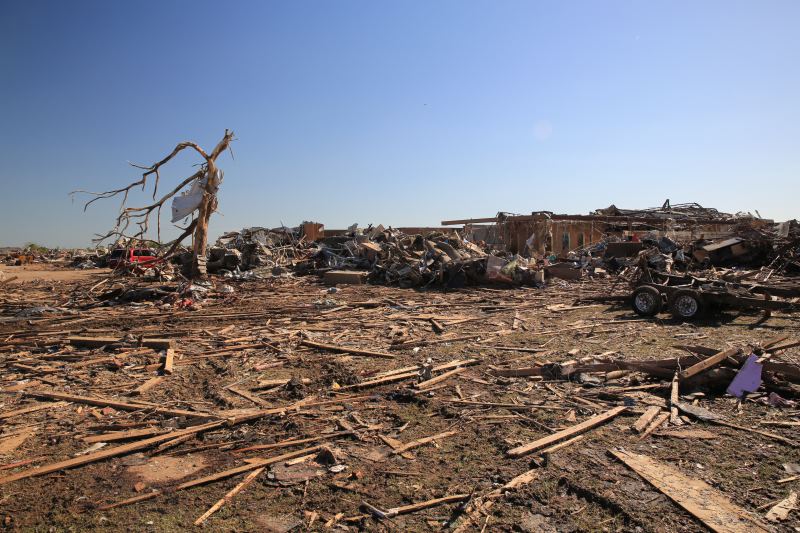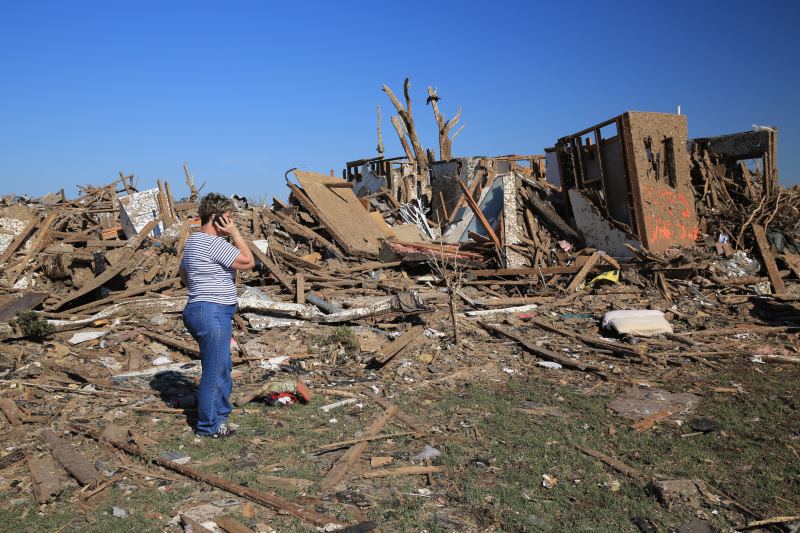 Even the local Sheriff was not spared.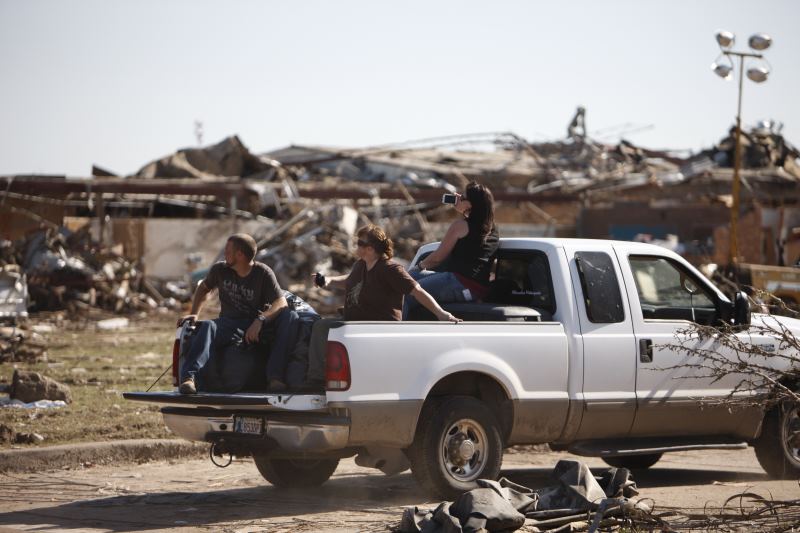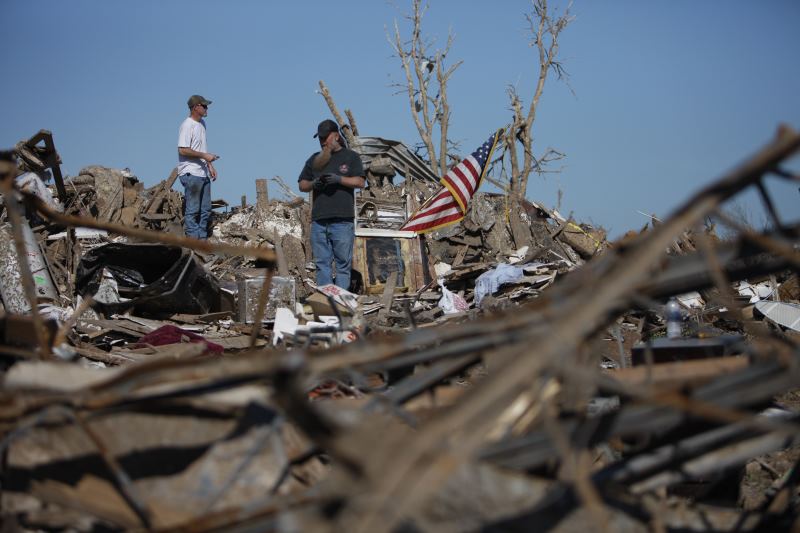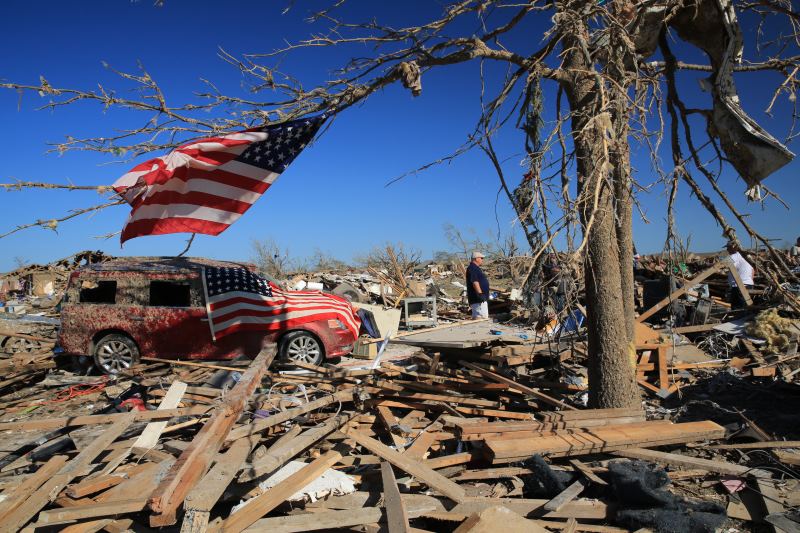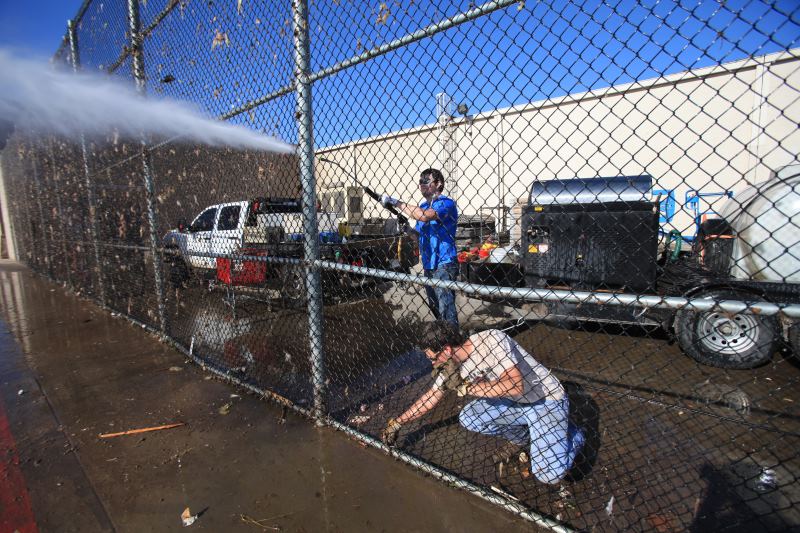 My favourite series of photos.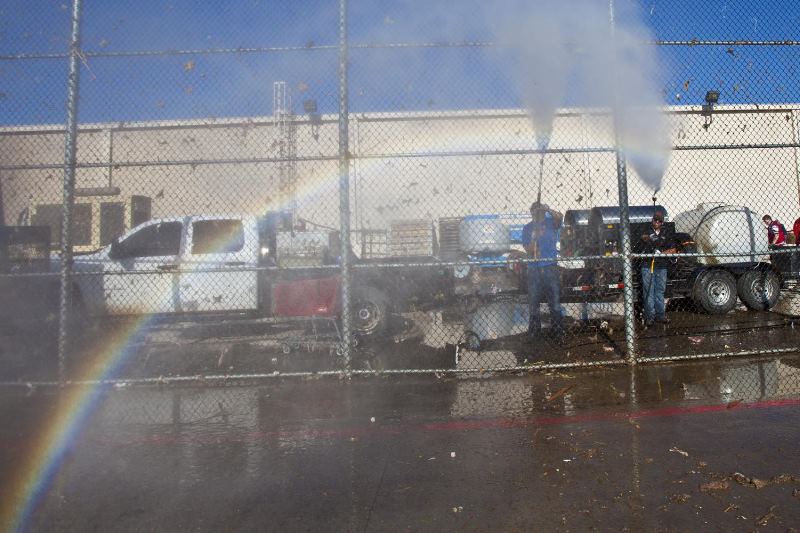 Rainbow being created from high pressure cleaning sprays.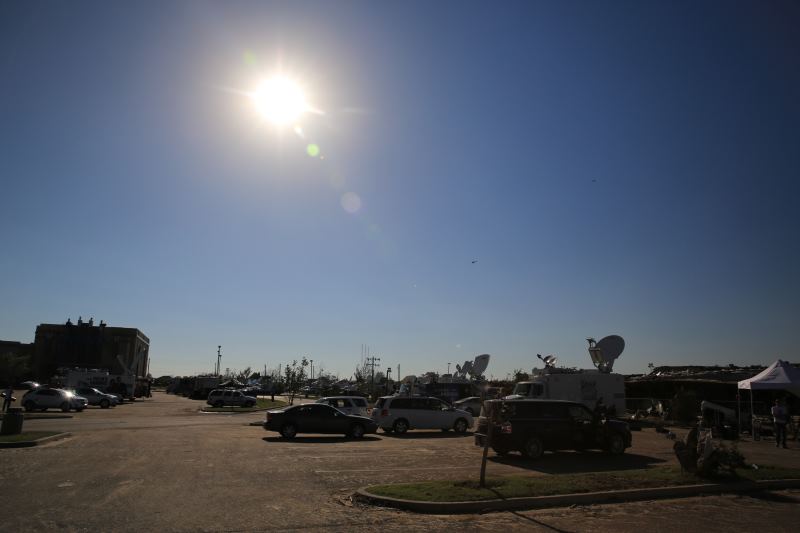 The media response.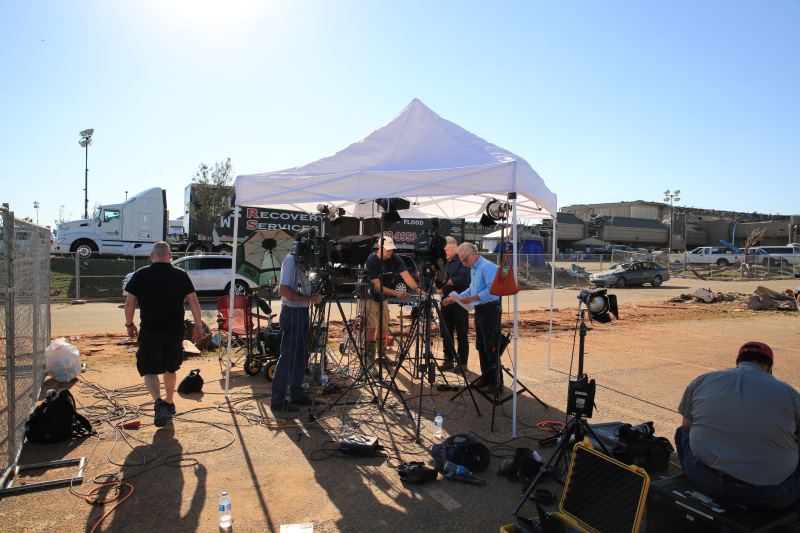 Wolf Blitzer at the CNN tent.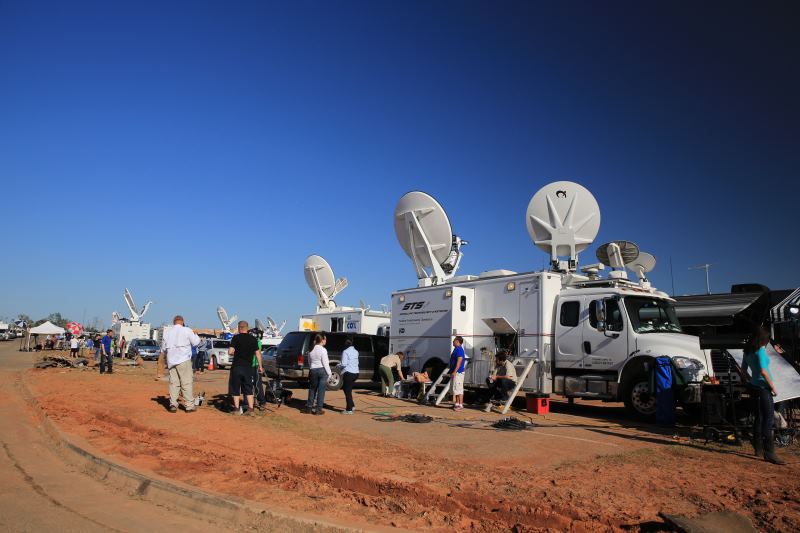 Response was massive.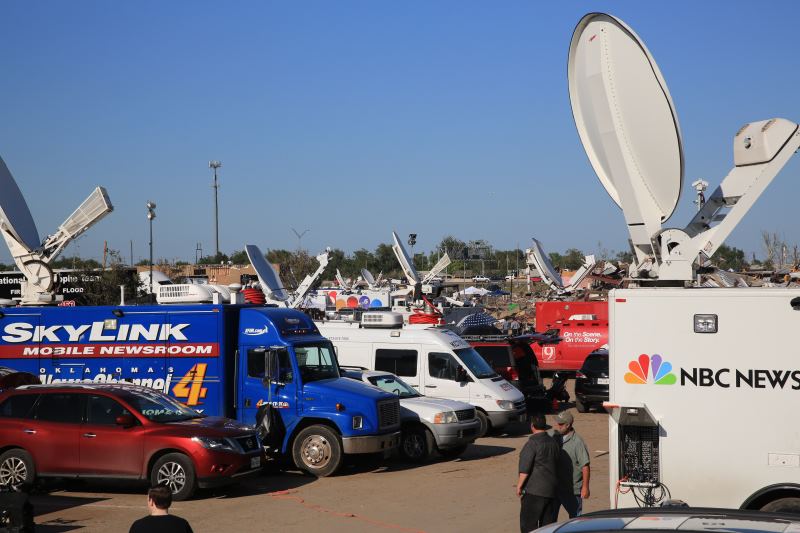 Really massive.

Never seen so many media in my life.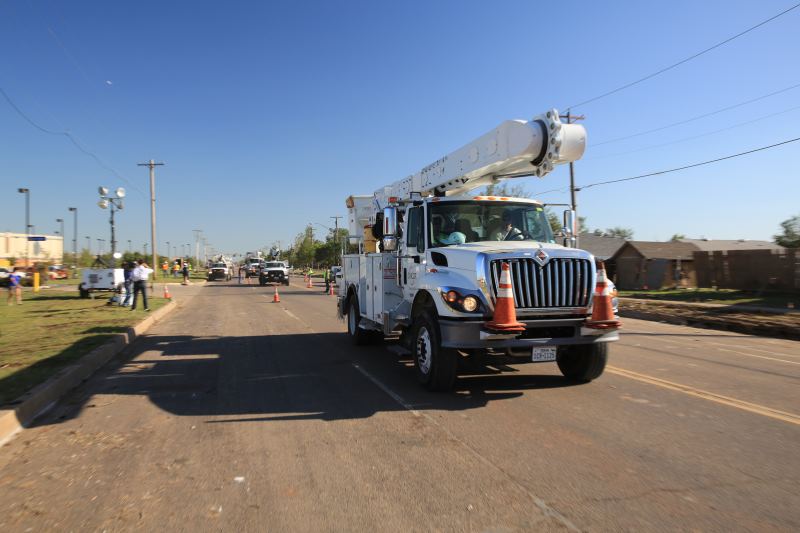 Even crews from Japan arrived.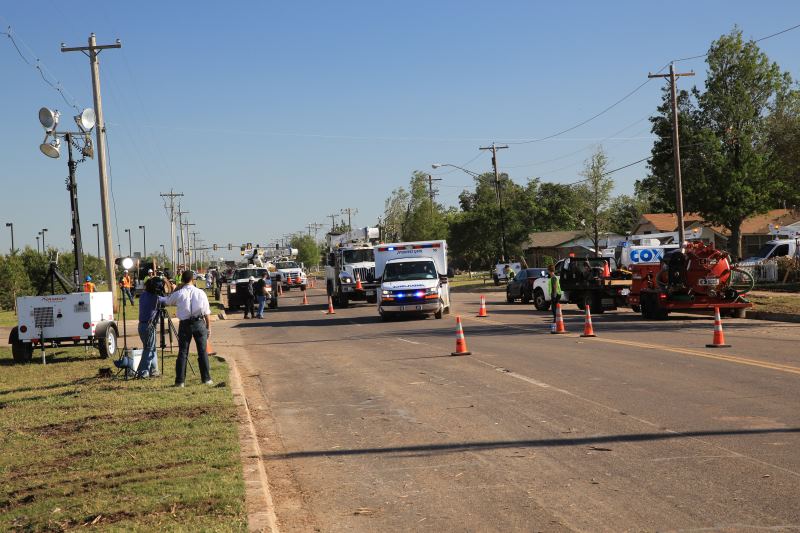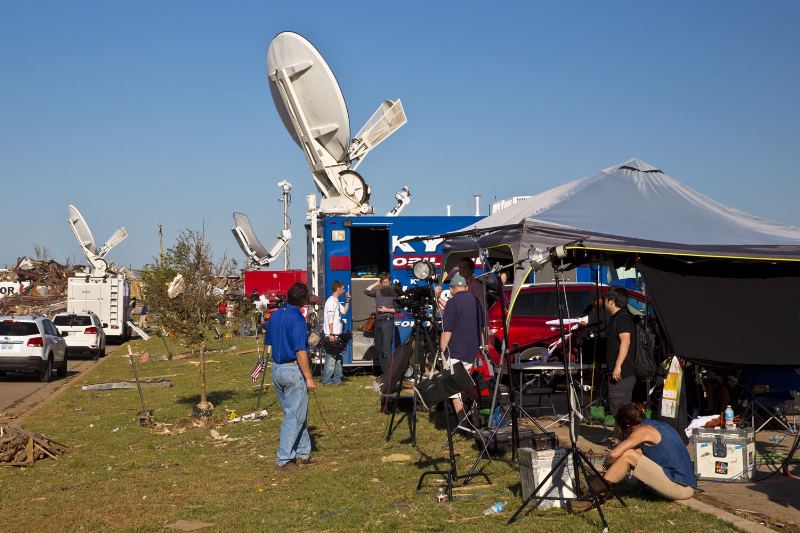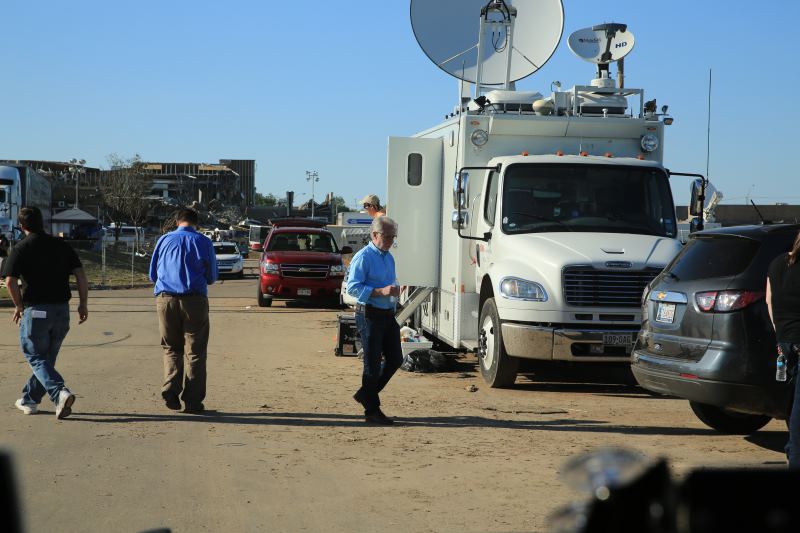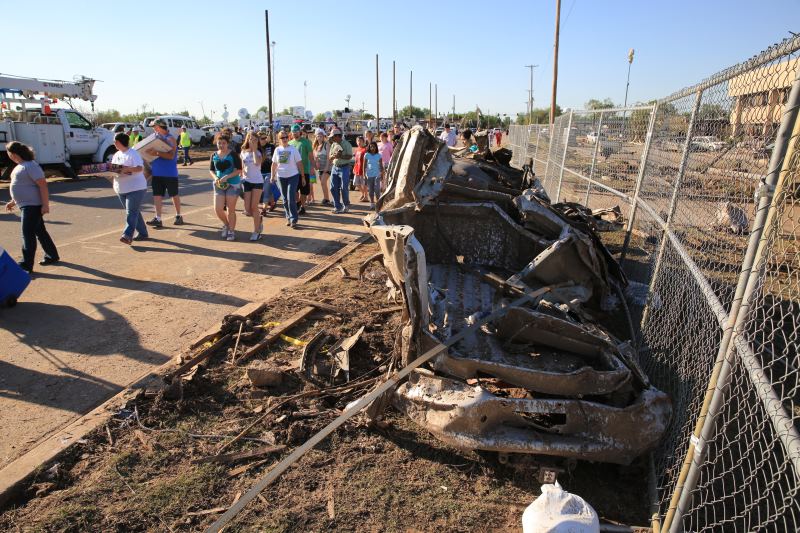 It's a mess now, but they will re-build.