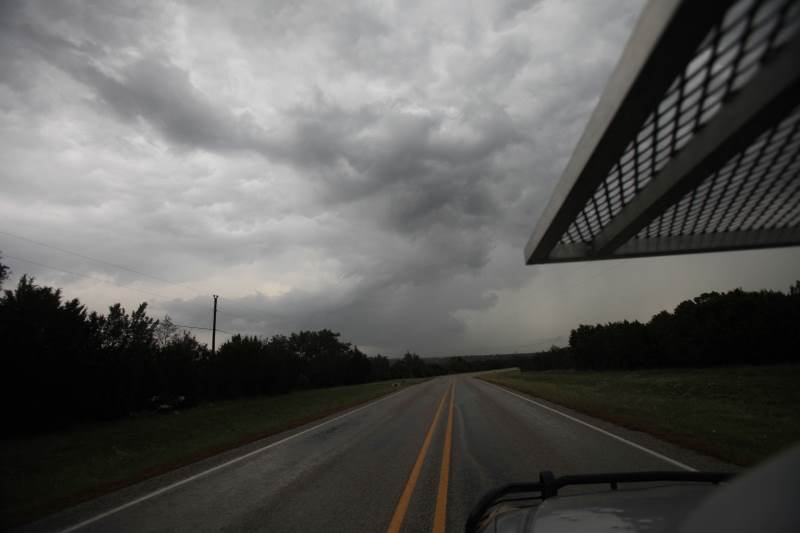 After a major day yesterday, another series of storms are firing up.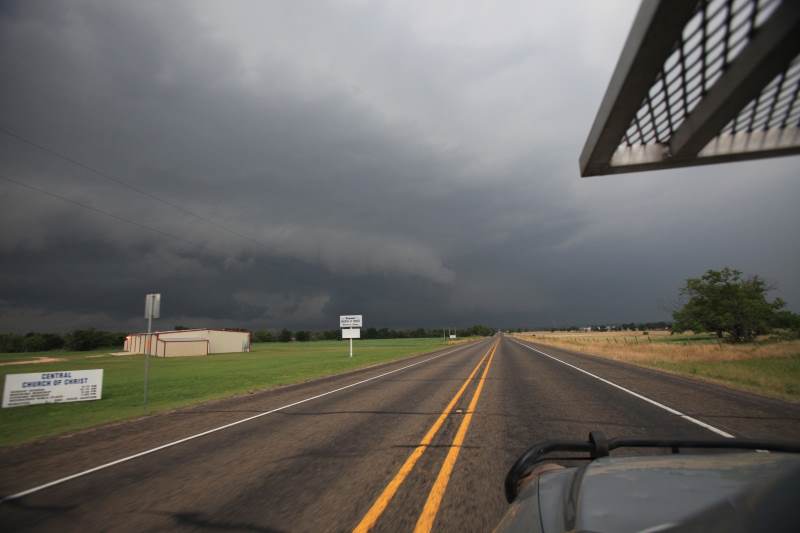 Not as powerful today.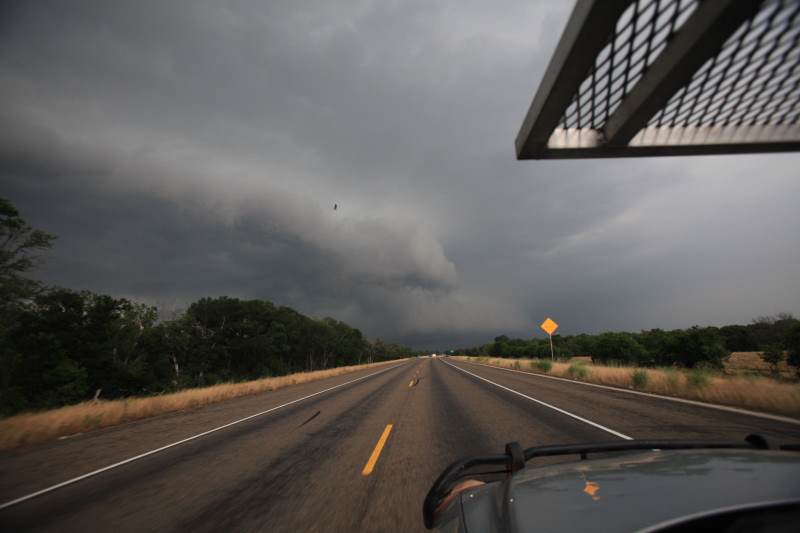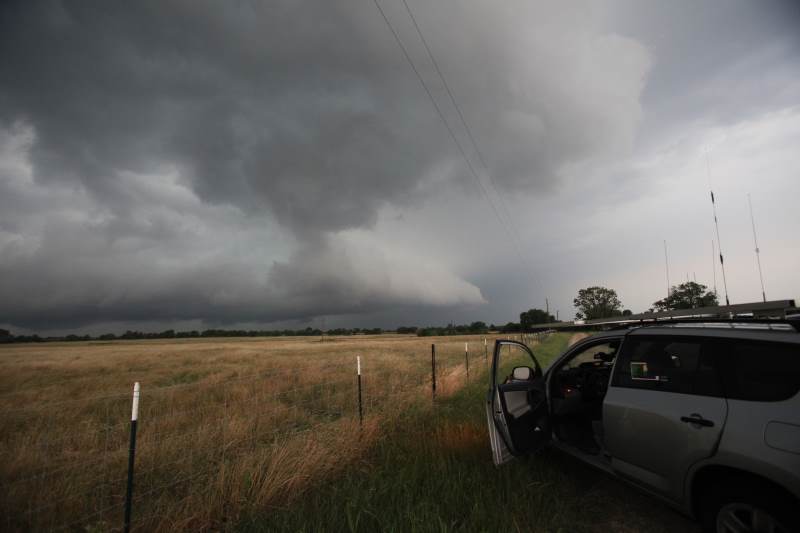 It's going to be a tricky chase.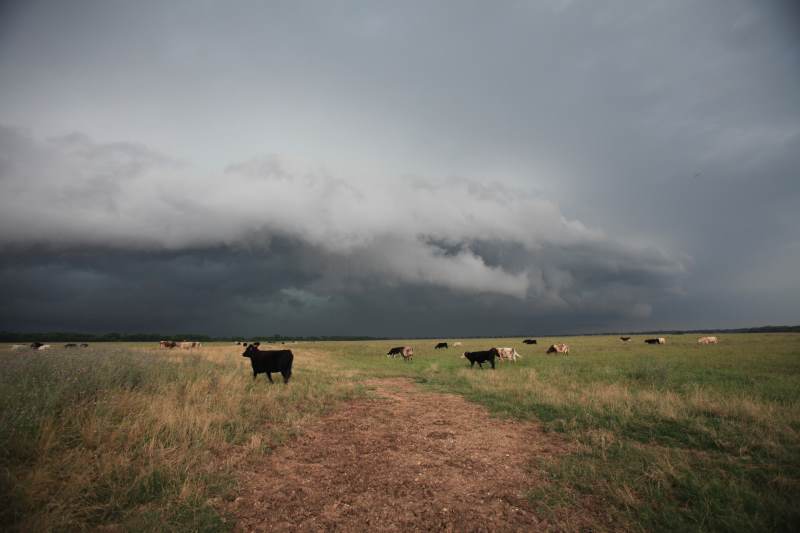 Cold air from the north is surging south again.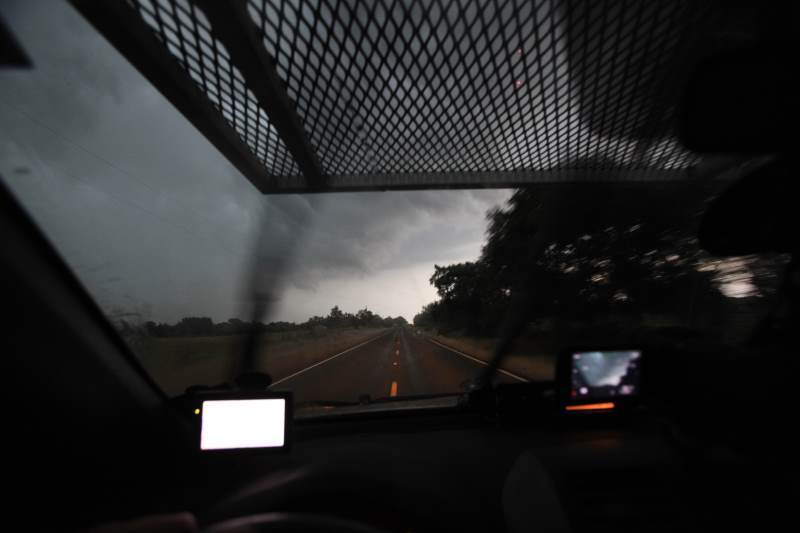 Cold air is undercutting the storm.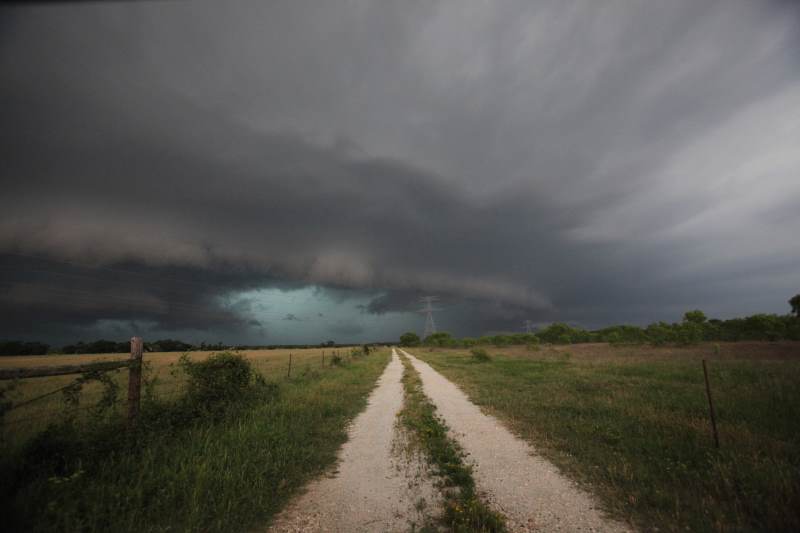 Happy with this shot.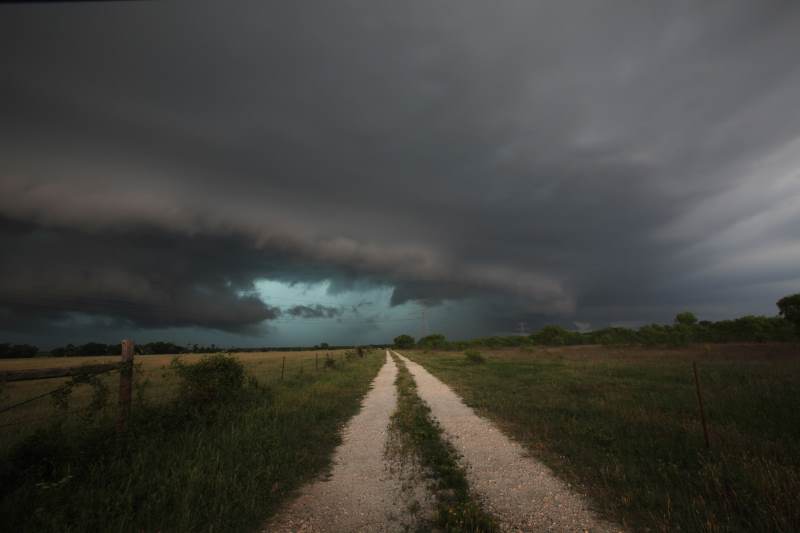 Storm is outflow based.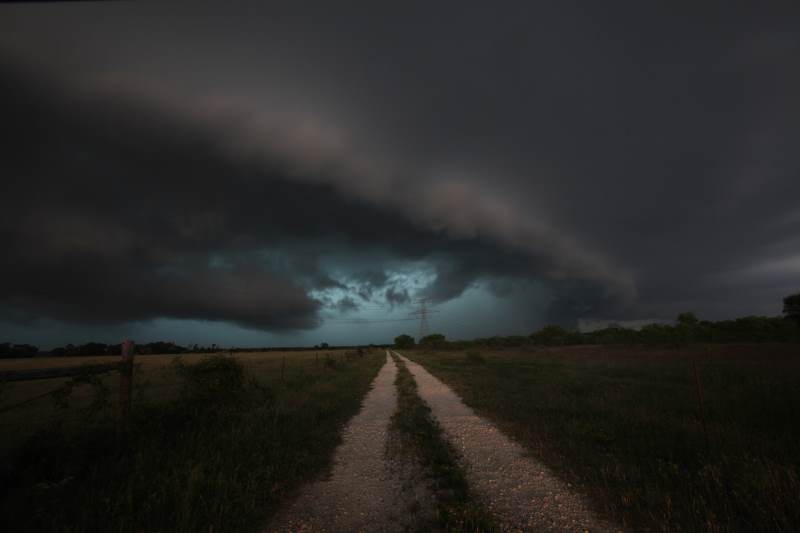 Great colours.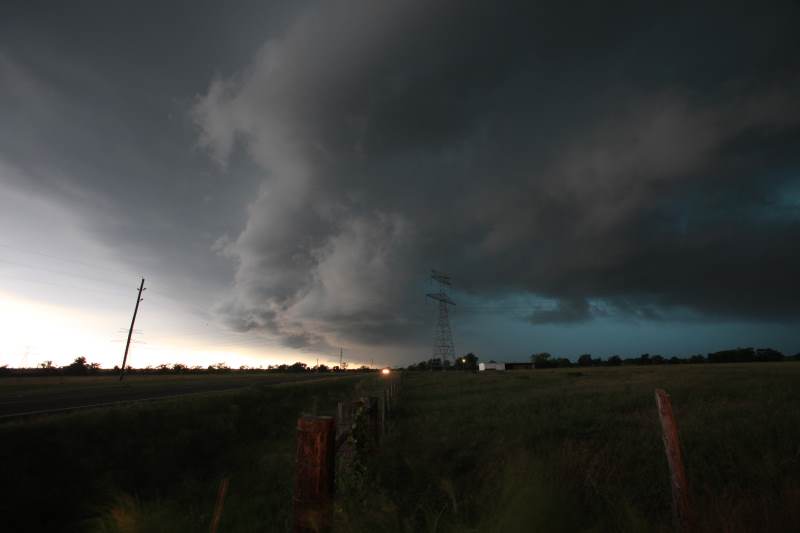 Heading my way.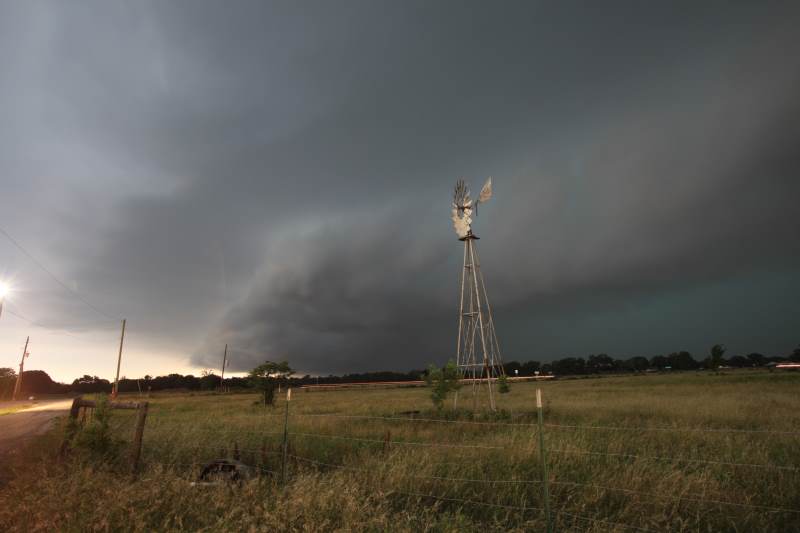 Shelf cloud is working its way overhead.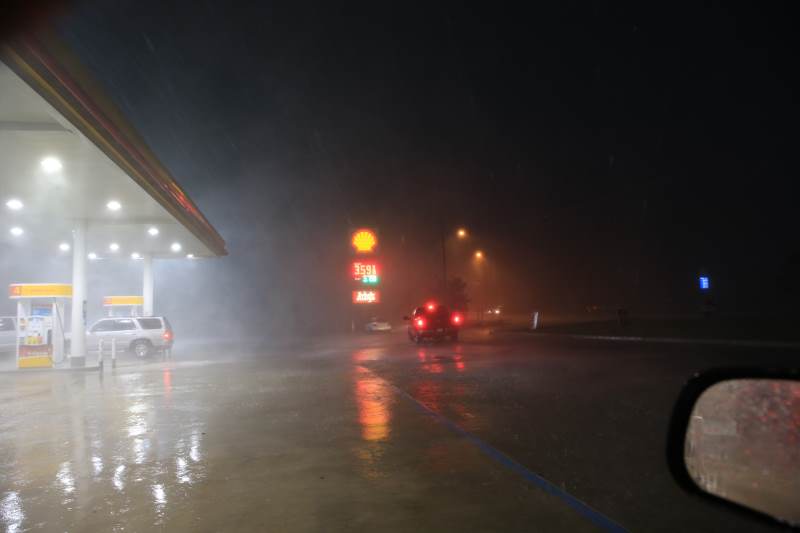 Storm front passing. Measured 48mph winds.