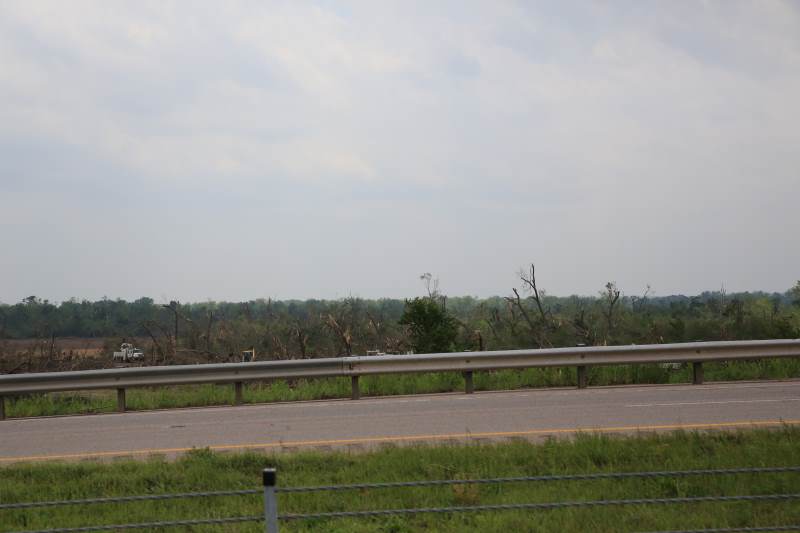 Looking at the damage near Shawnee.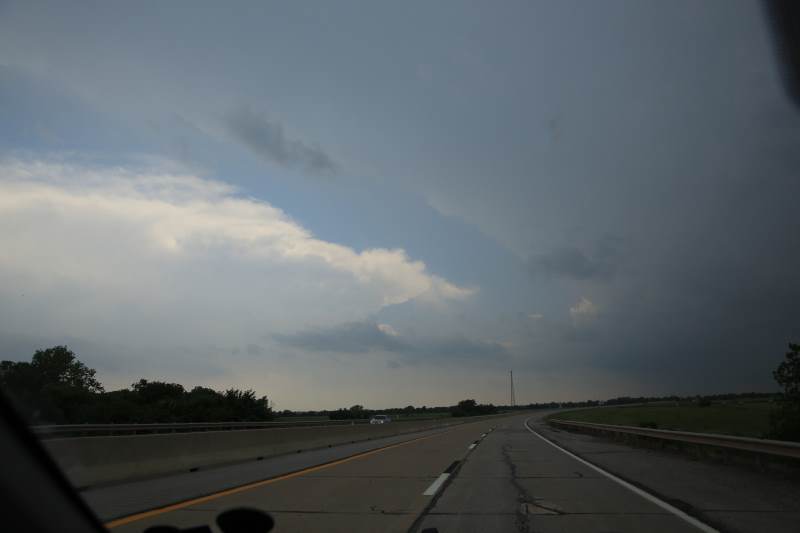 Storms have fired up quickly today.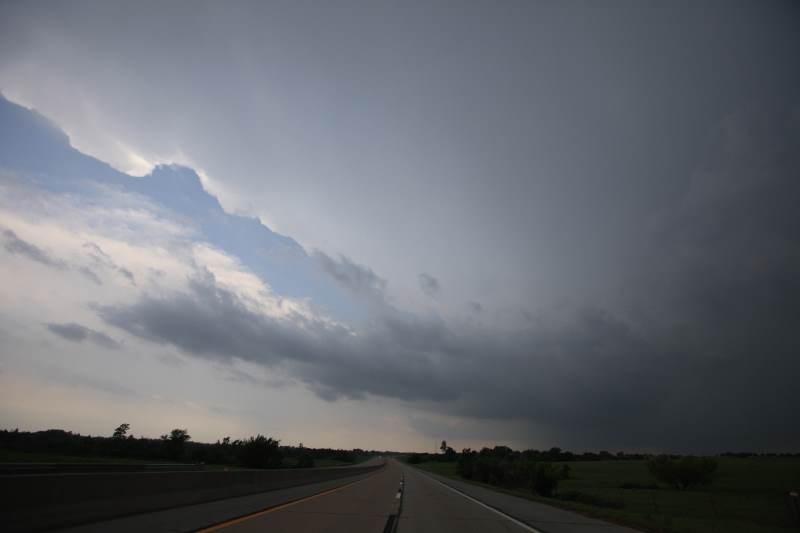 Currently driving under the supercell that took out the city of Moore, Oklahoma.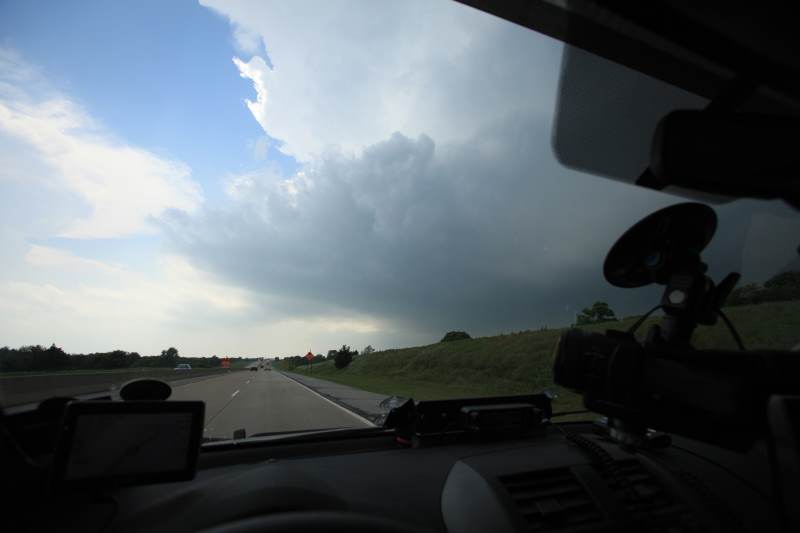 Never knew it would be the most powerful storm of the day.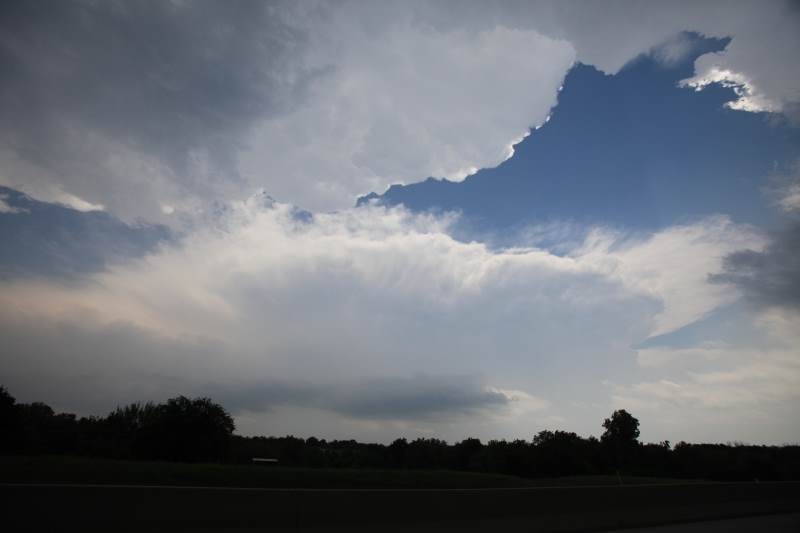 Heading south to a larger and stronger storm which produced a brief tornado.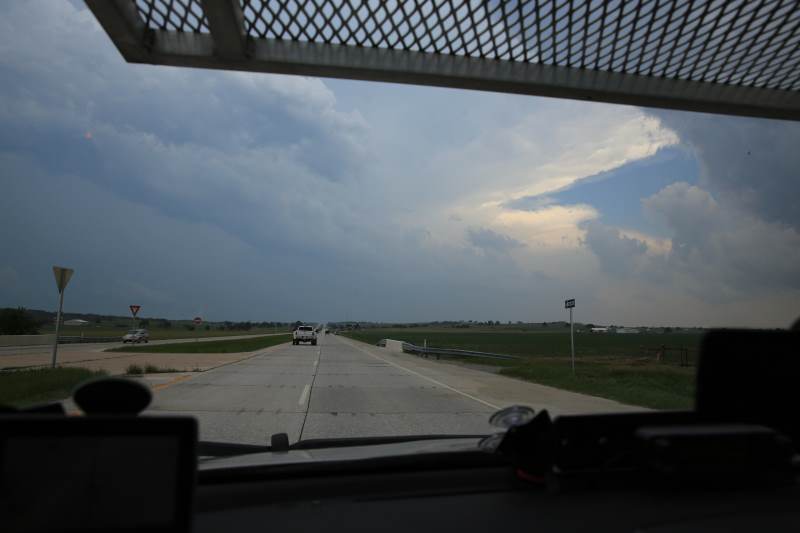 This is the target storm.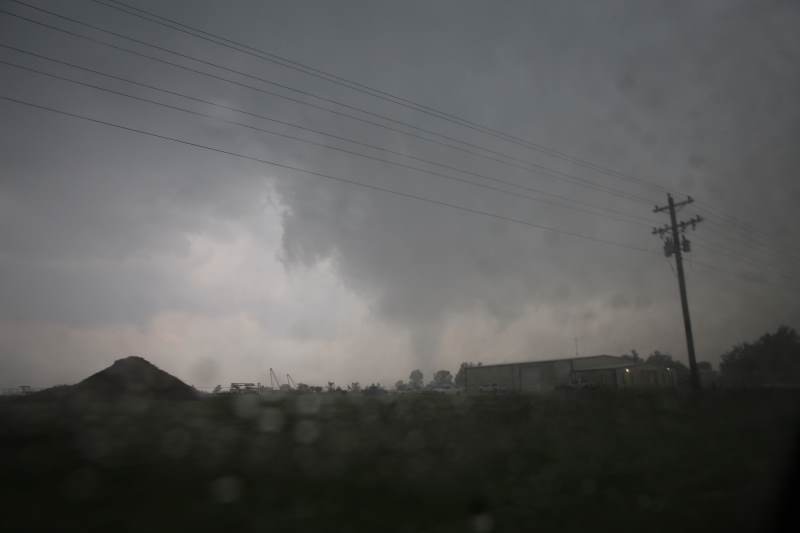 Entered the storm from the western side.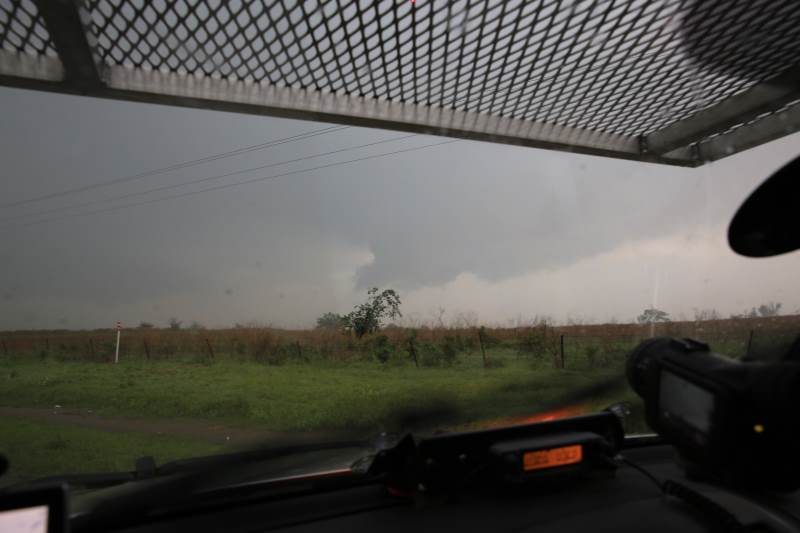 Tornado warning in effect.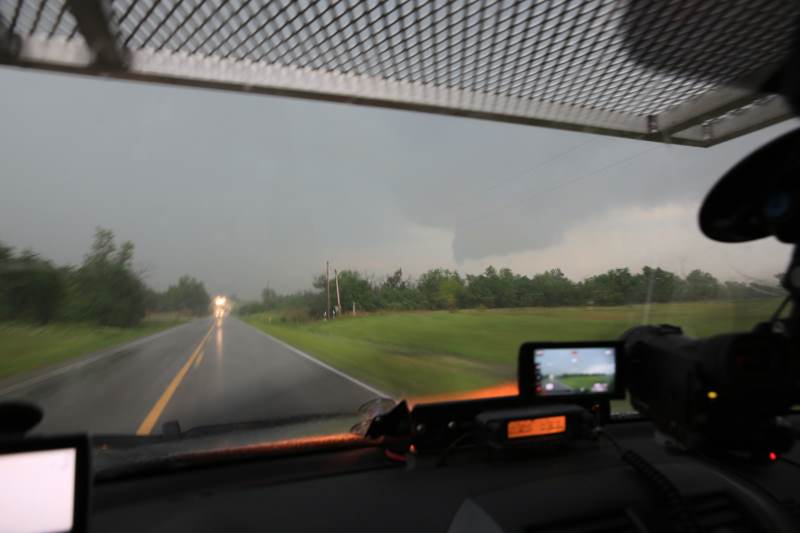 Significant rotation in the wall cloud ahead.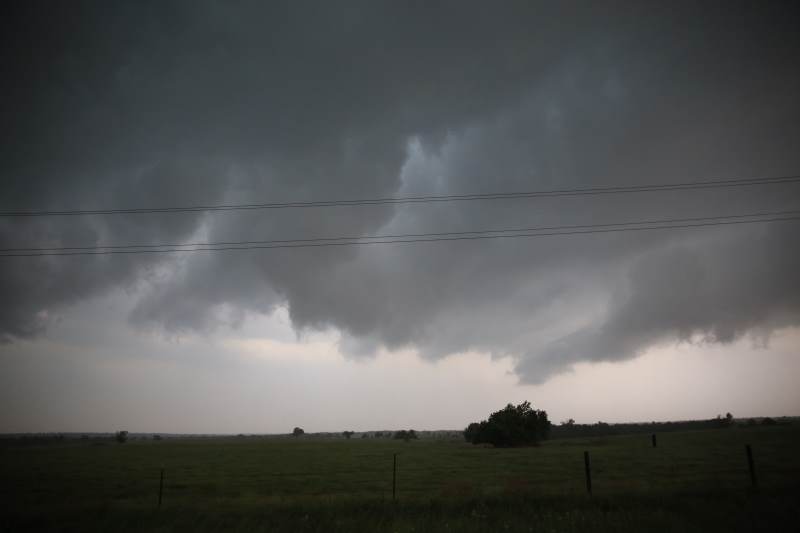 Storm quickly disorganized.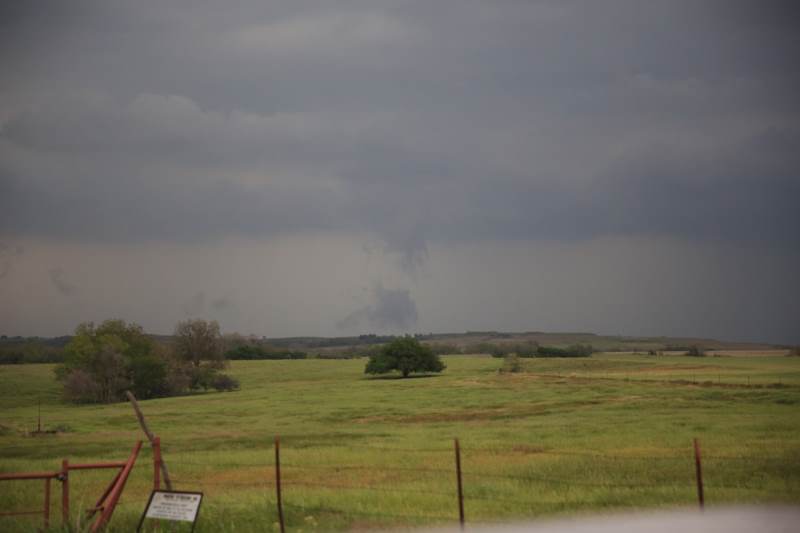 Looking for funnels.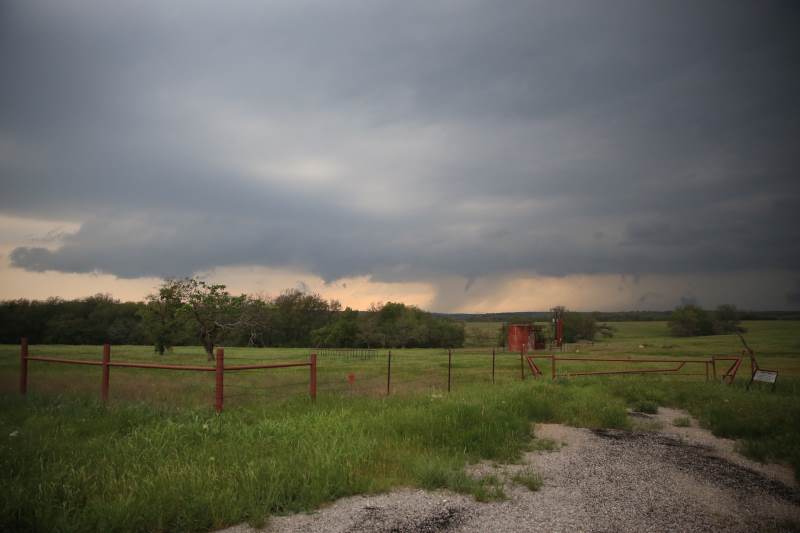 Meanwhile the city of Moore around 50miles to my north is being destroyed.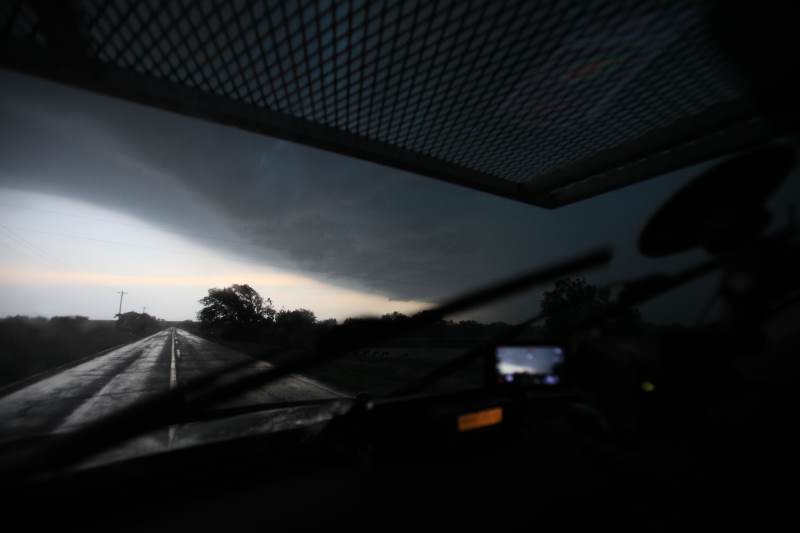 Heading south to the next tornado warned storm.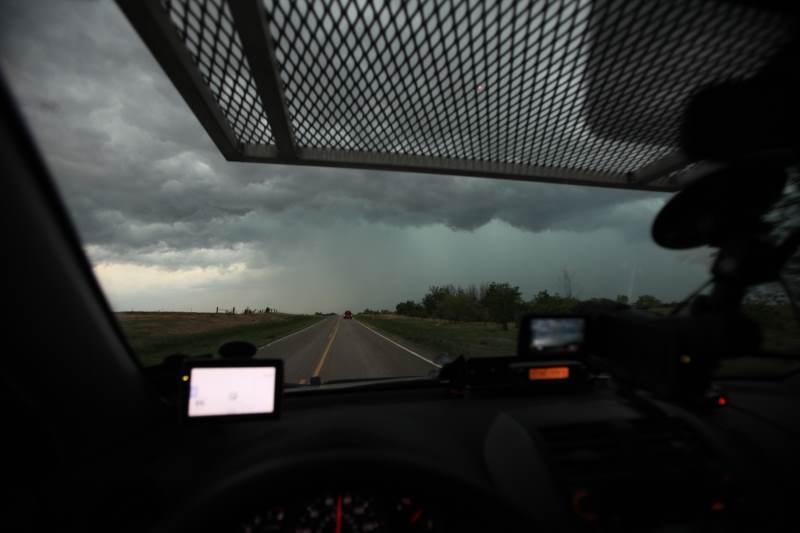 Every storm, one after another became warned.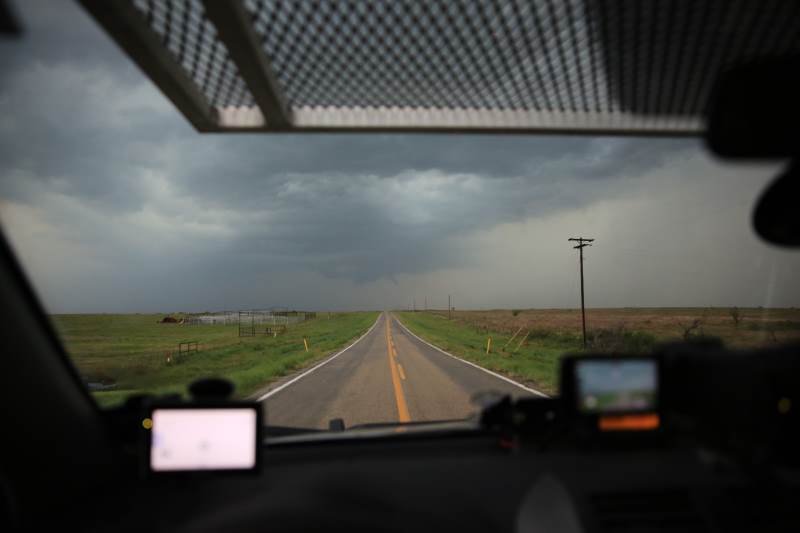 Very hard to forecast what could have happened today.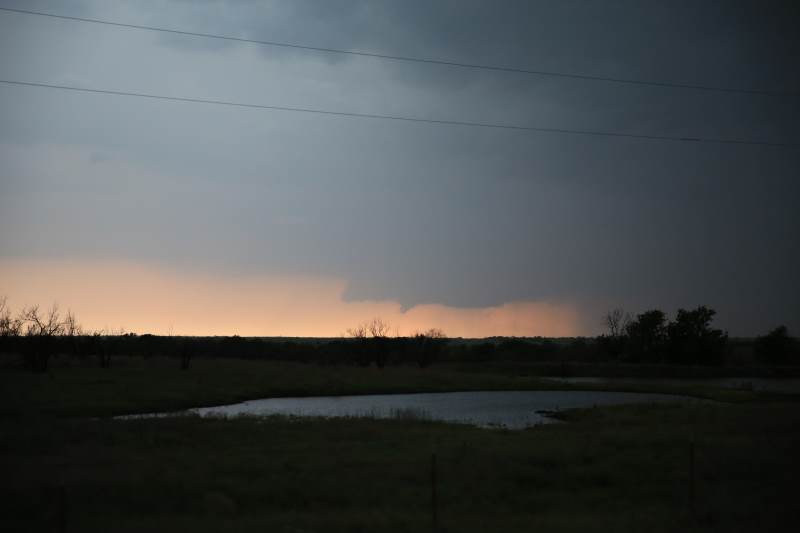 Funnel being produced on the tail end storm.

Tornado is wrapped in rain.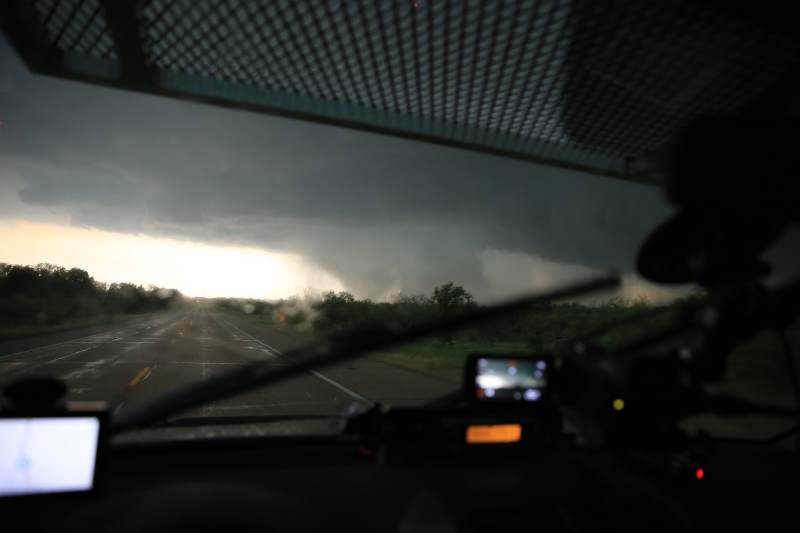 Possible tornado ahead.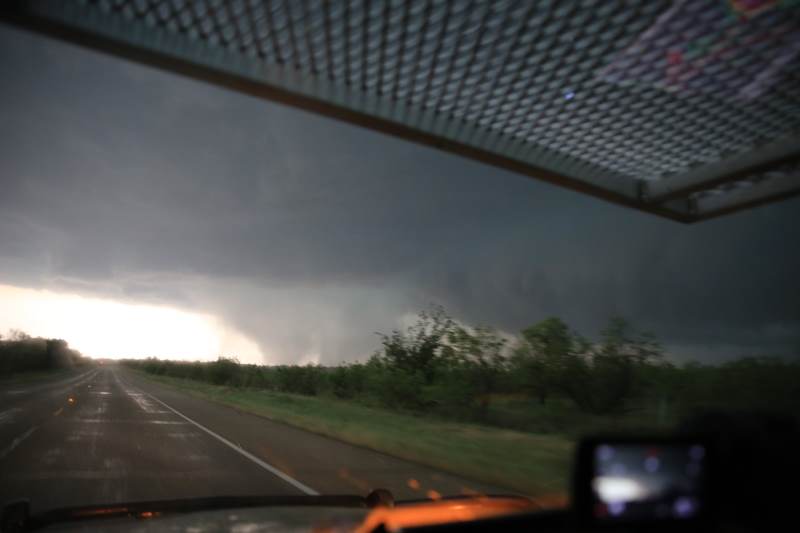 Need to get south, before I head east.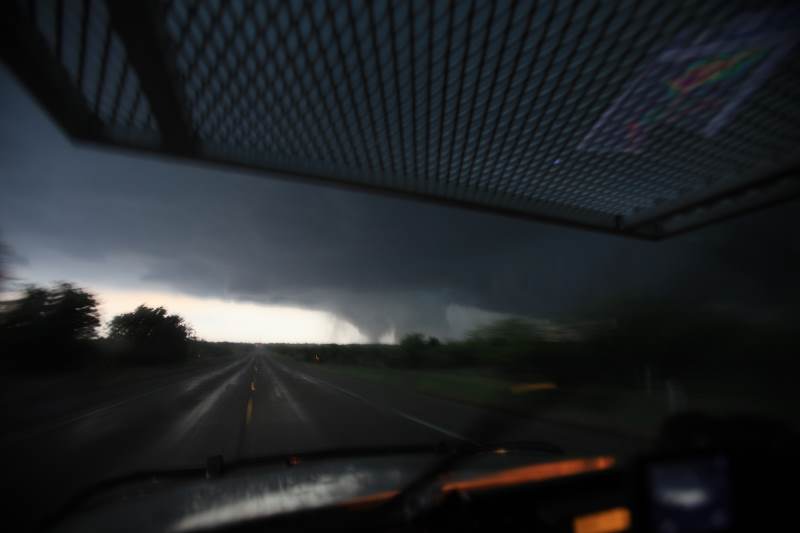 Believe this was a cone tornado, but could not confirm ground rotation.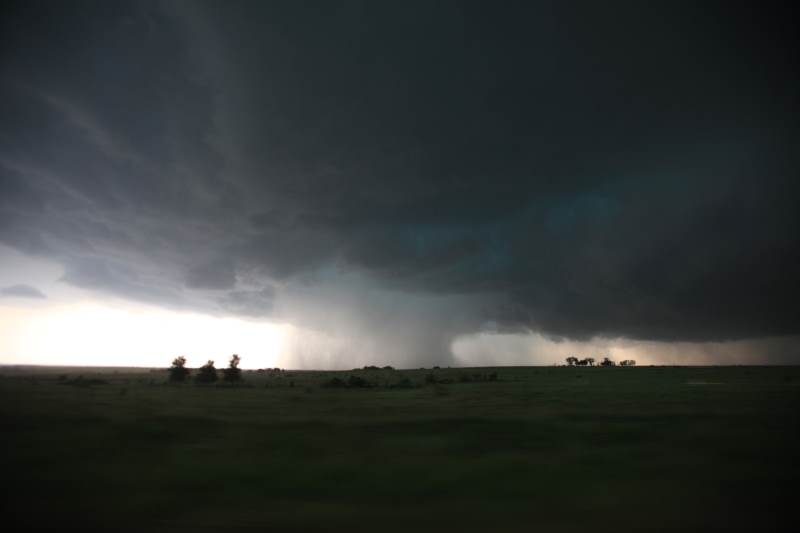 It became one big hail core.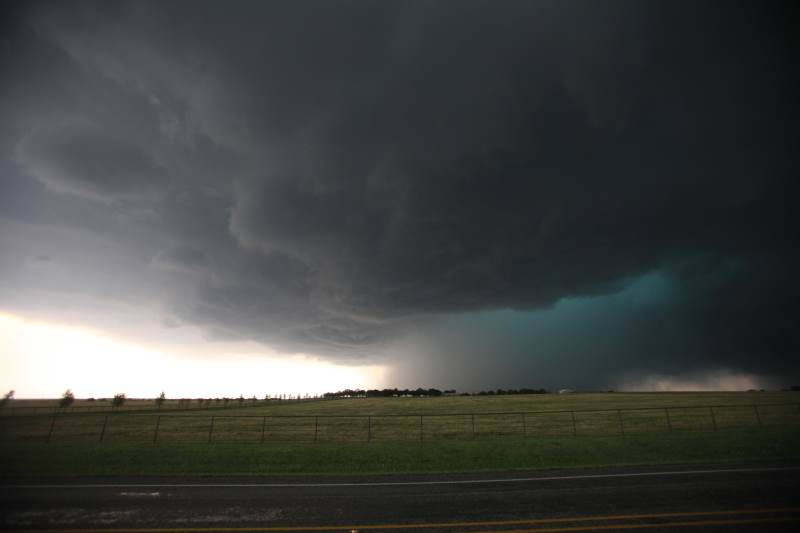 Storm is changing dynamics.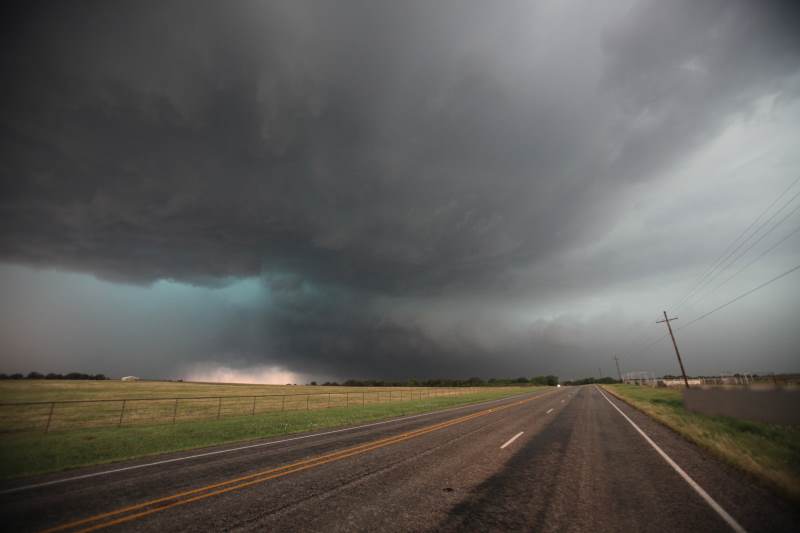 Mainly outflow dominant now.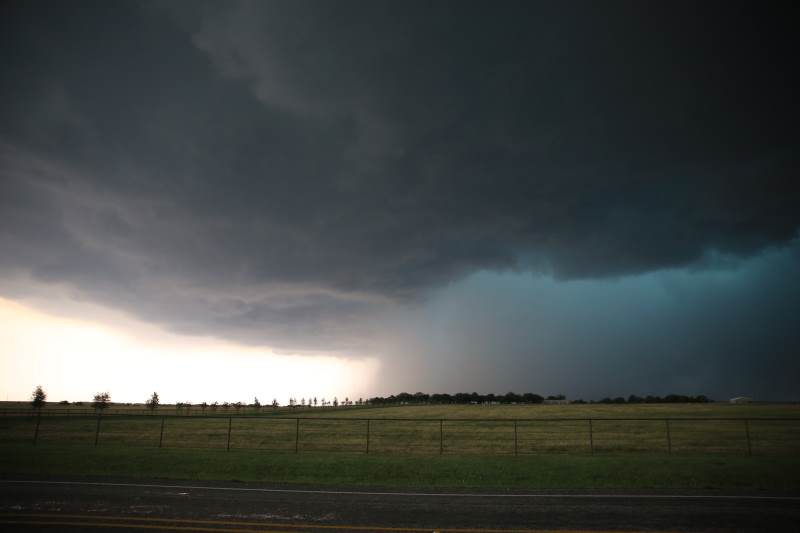 Large hail 2" +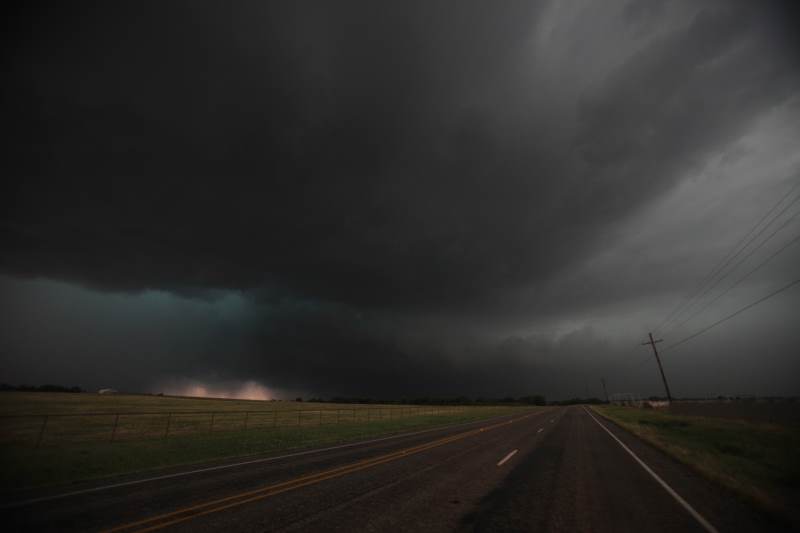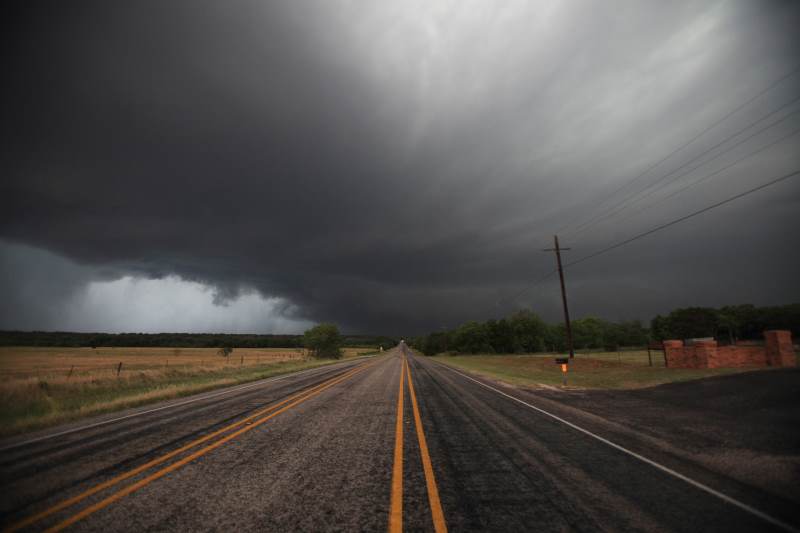 Slow moving.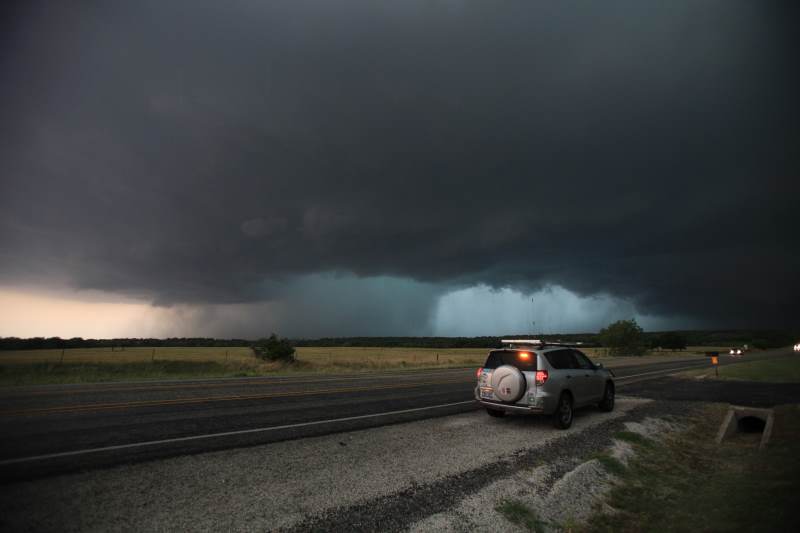 Very large hail core.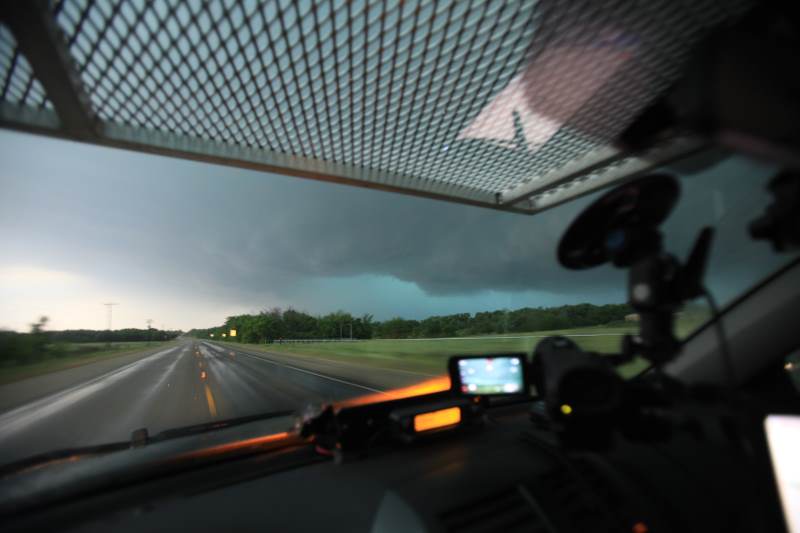 More updates about Moore being received.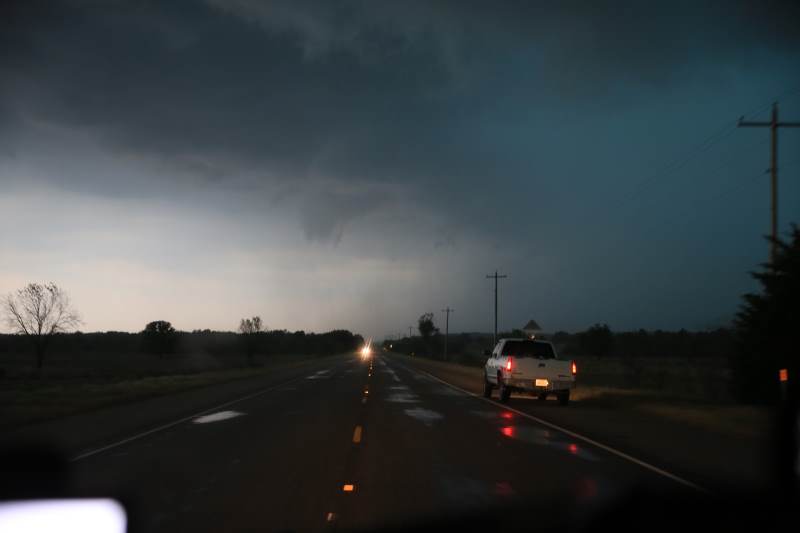 Storm is still rotating.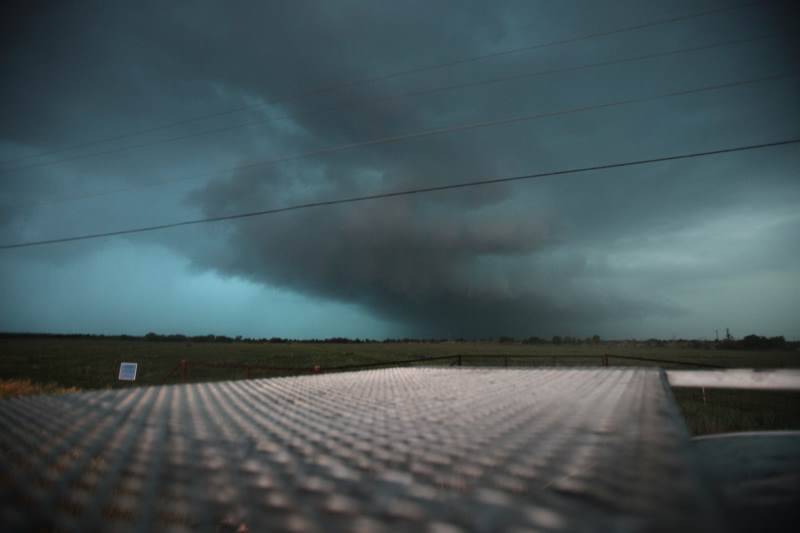 Looking over the hail guard.. This may be needed in a moment.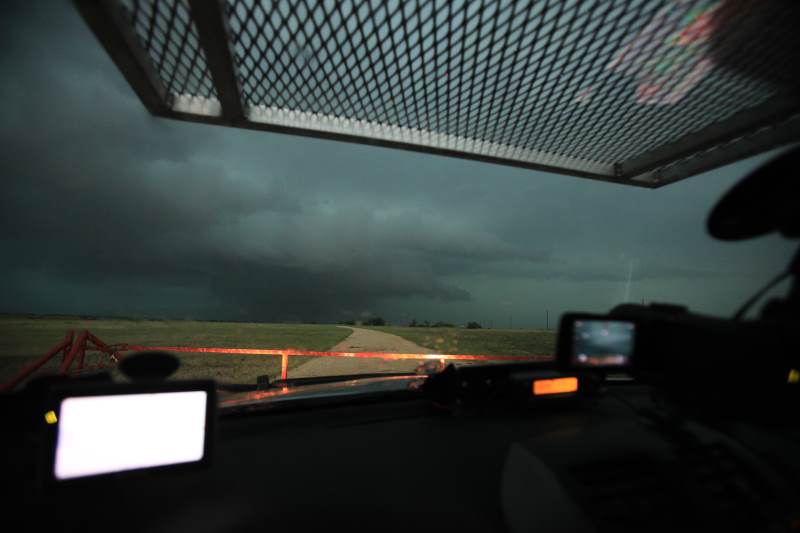 Green.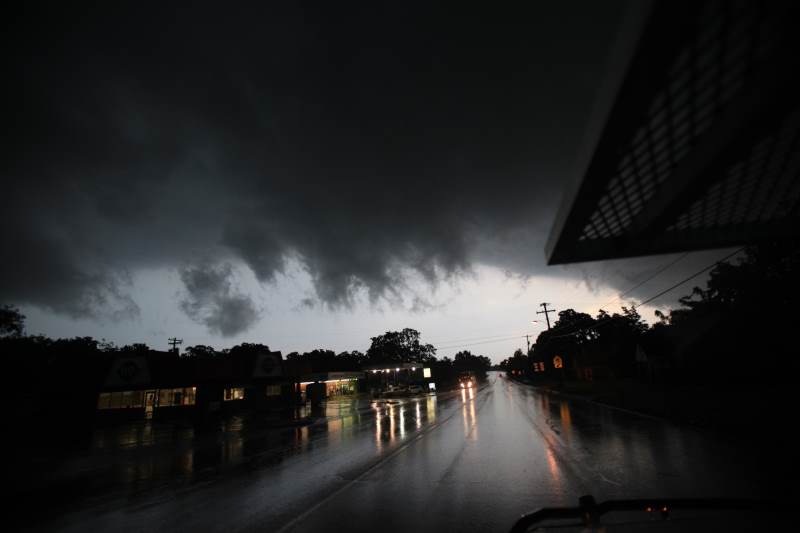 Scary looking.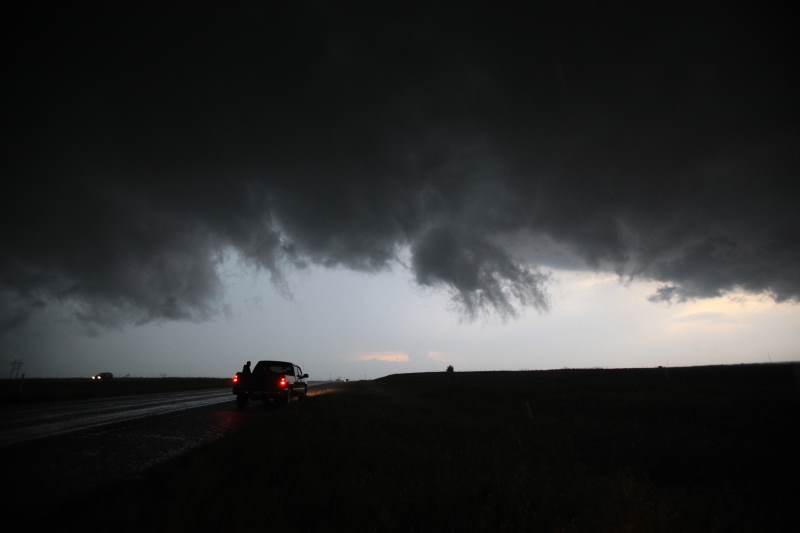 Harmless though.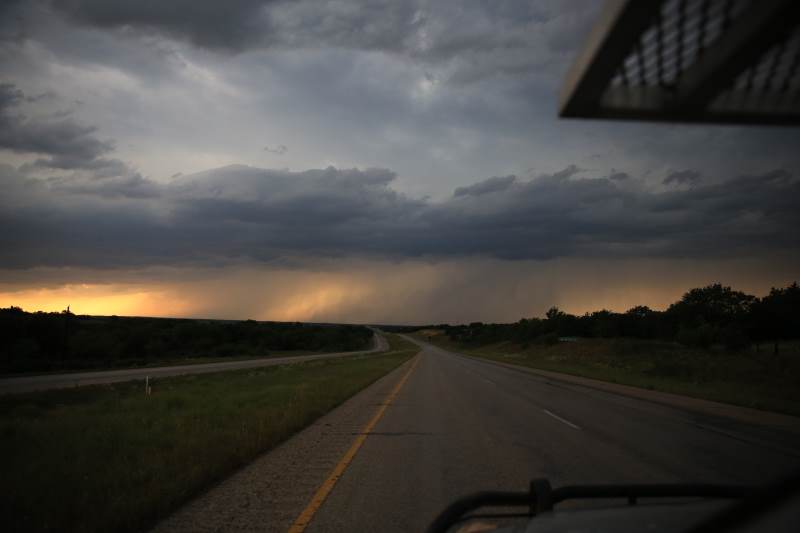 Storm is outflow dominant.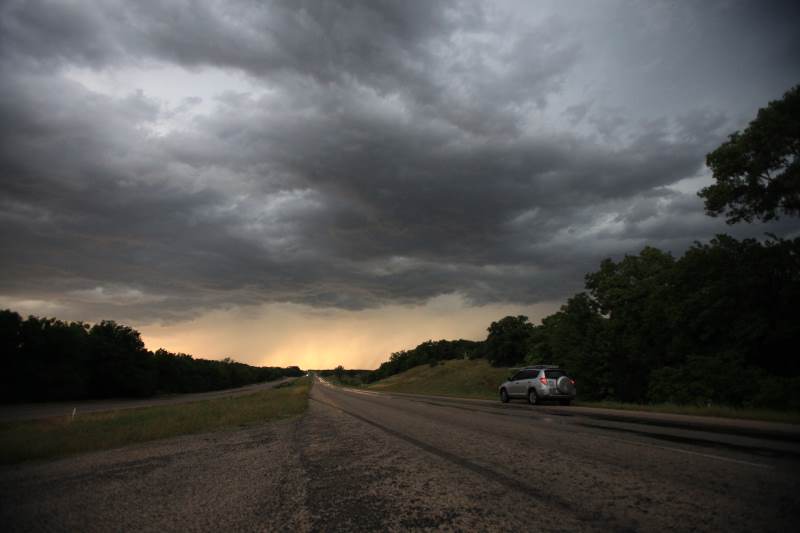 Picked the wrong storm today.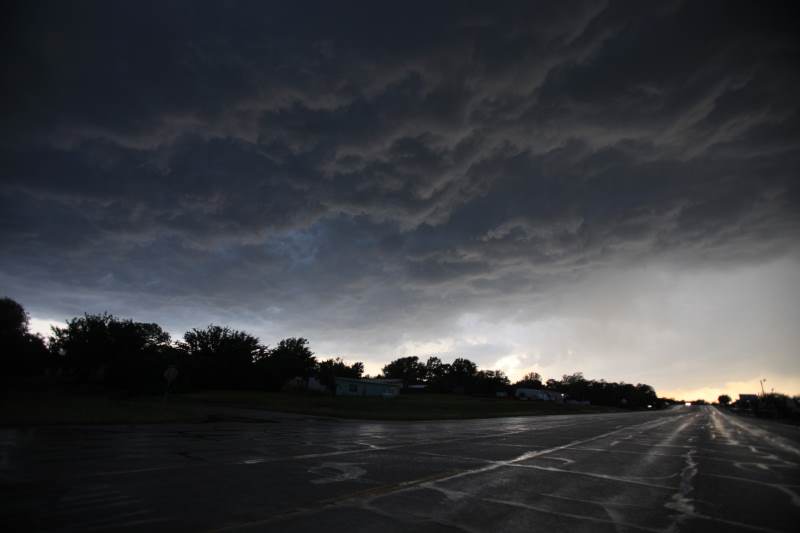 Drove under the biggest storm of the season, just like everyone else.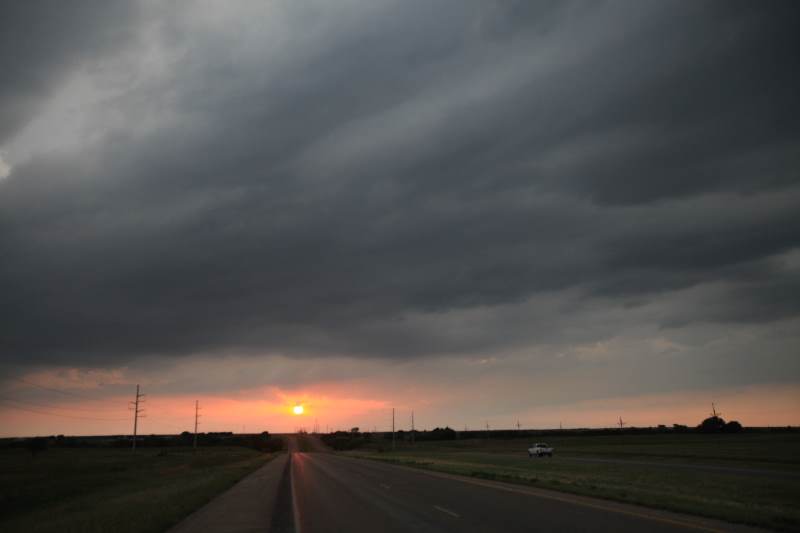 A long day.