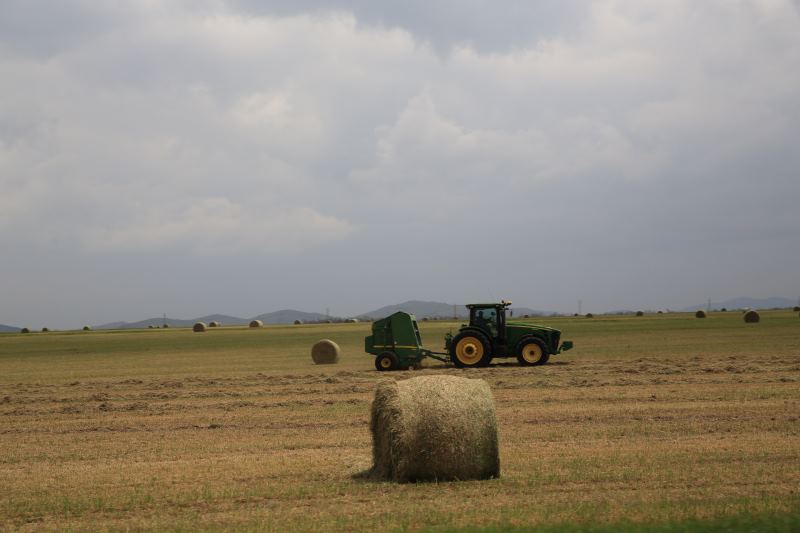 Hay.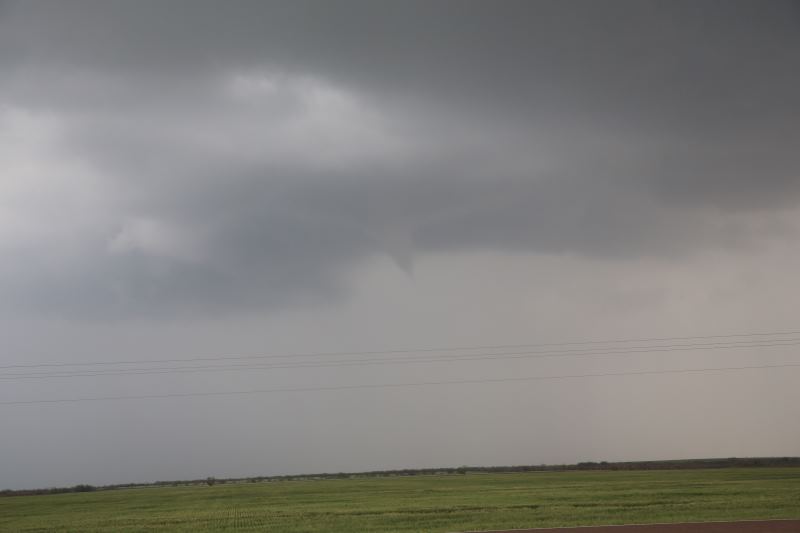 Funnel.. This was tornado warned... It actually took the roof off a house further down the road.
Ended up being straight line wind damage.. Didn't think a tornado formed.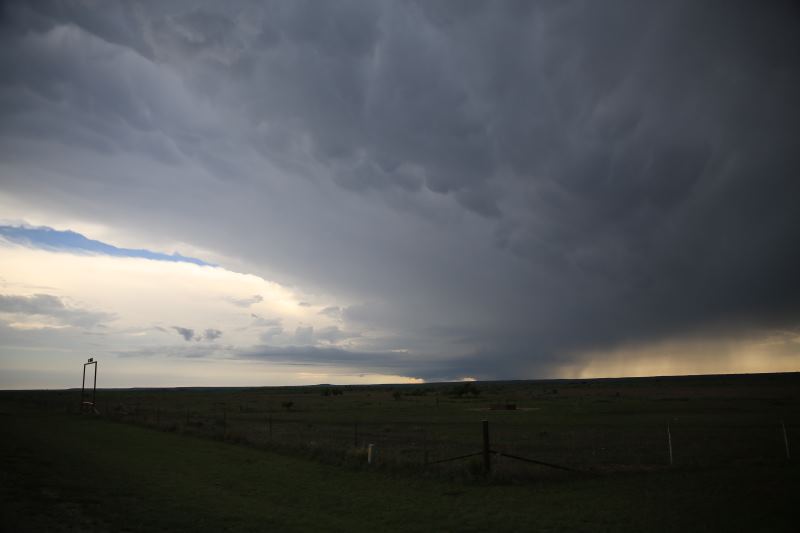 Found a new cell, in Texas.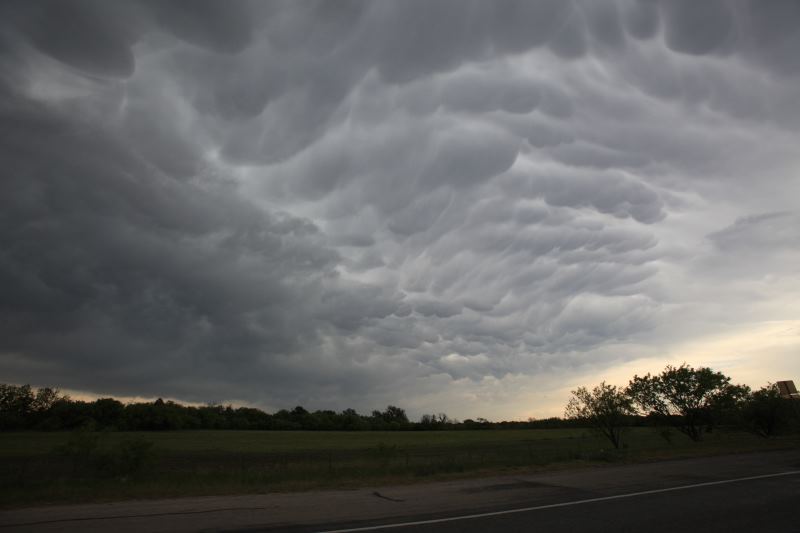 Amazing Mammatus.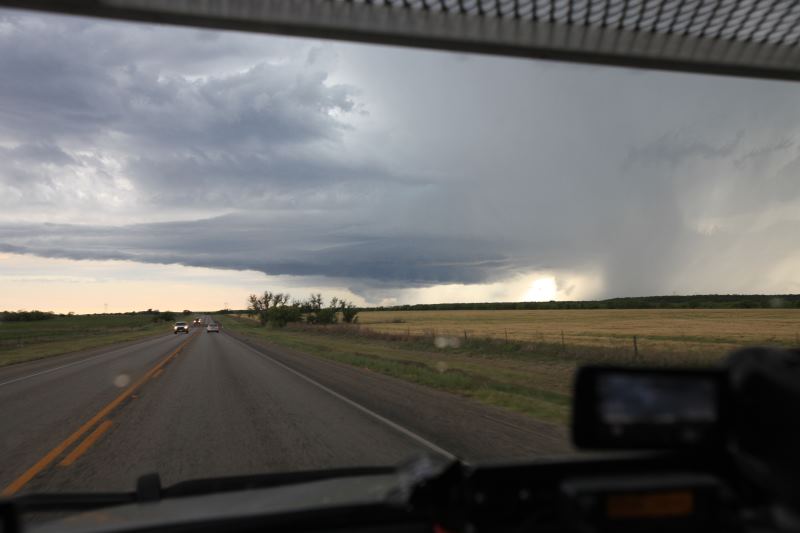 This is tornado warned.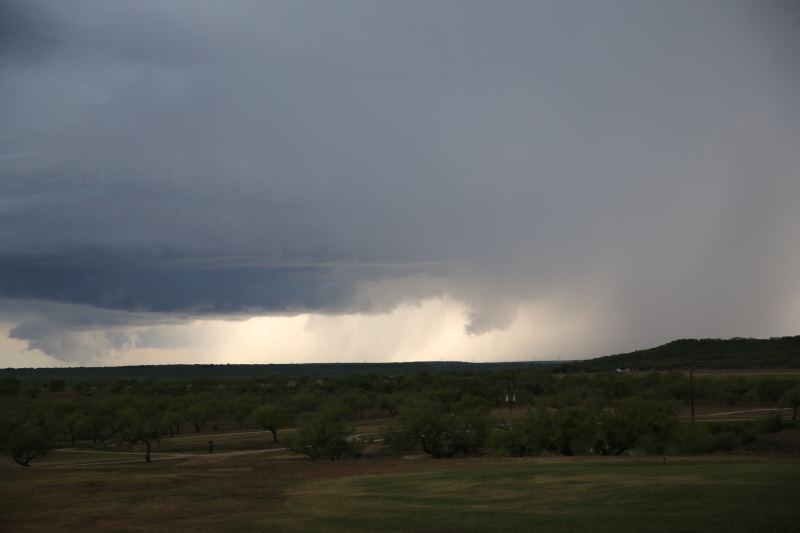 No tornado.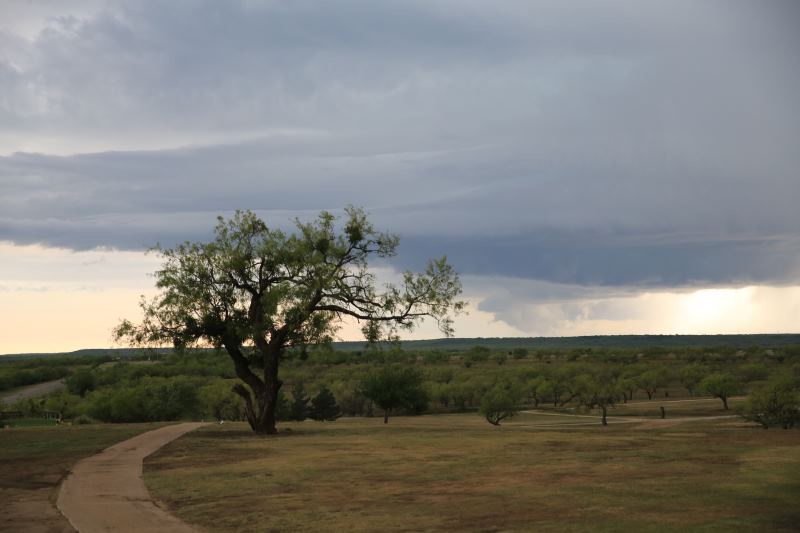 Still no tornado.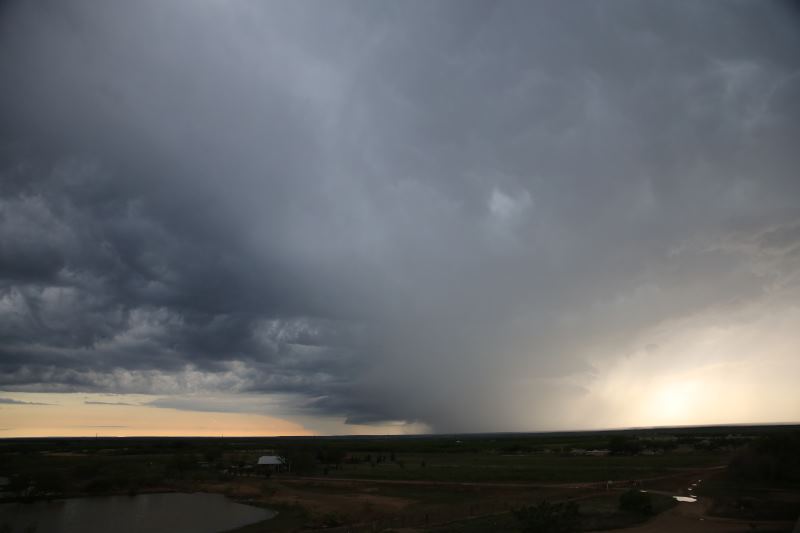 Outflow dominant.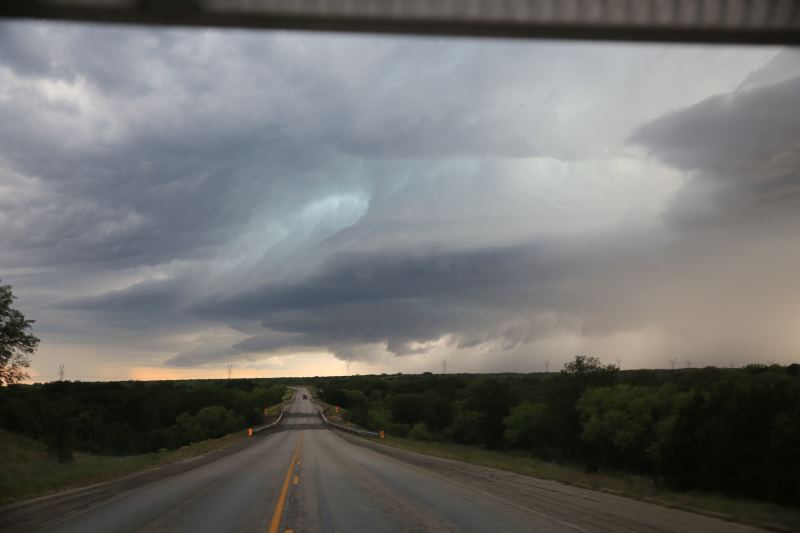 Scary looking though.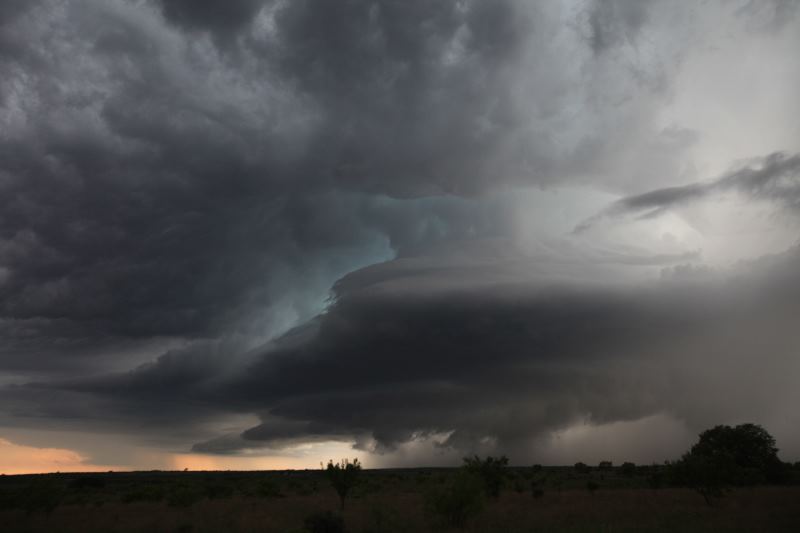 Here comes the scary structure.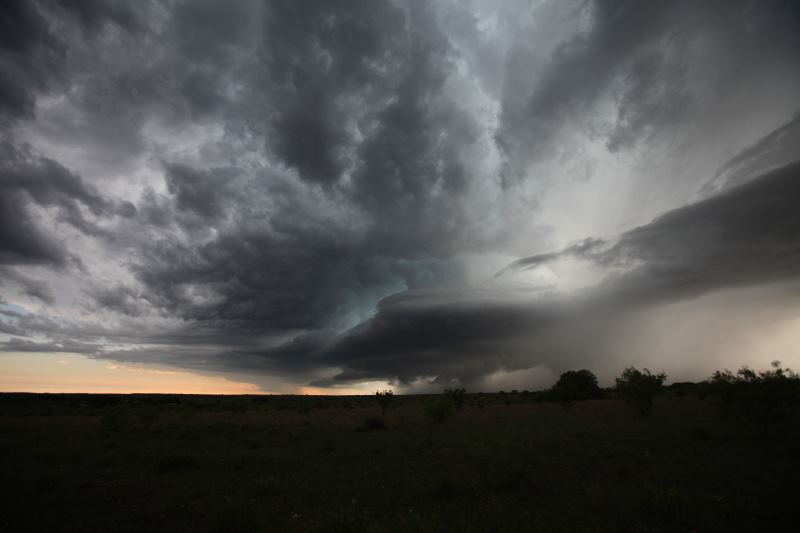 Wow.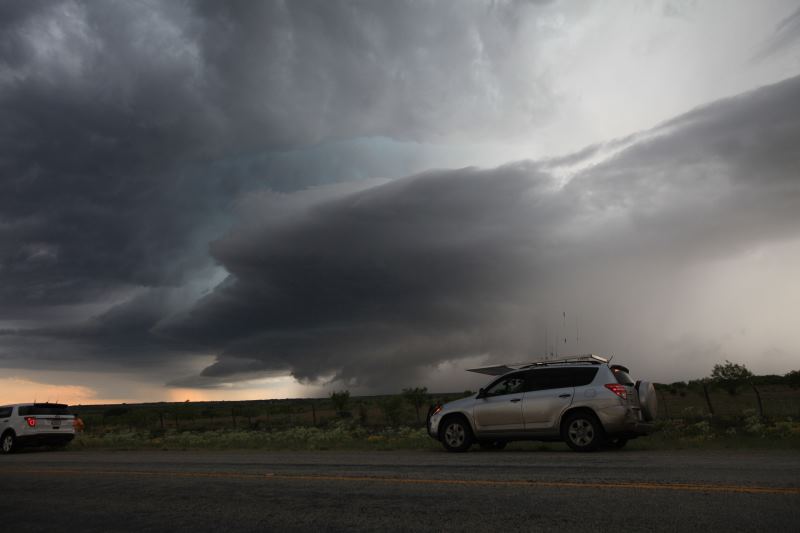 Again.. free parking.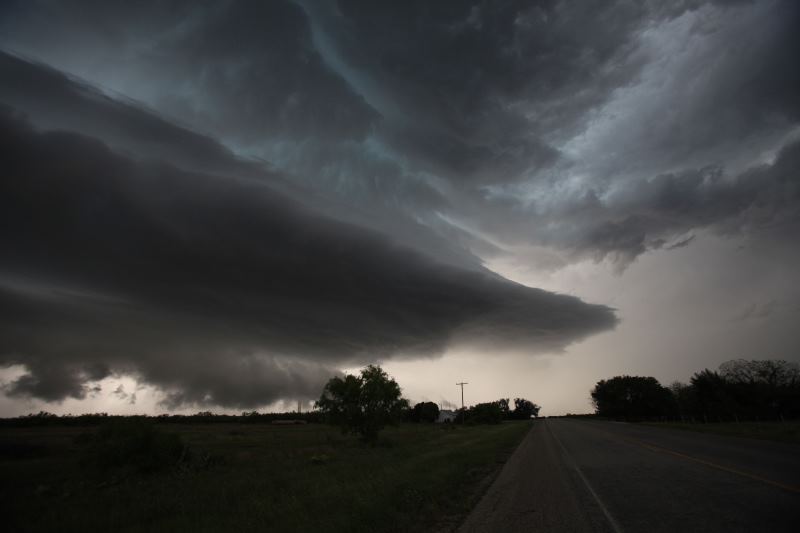 Aliens are coming.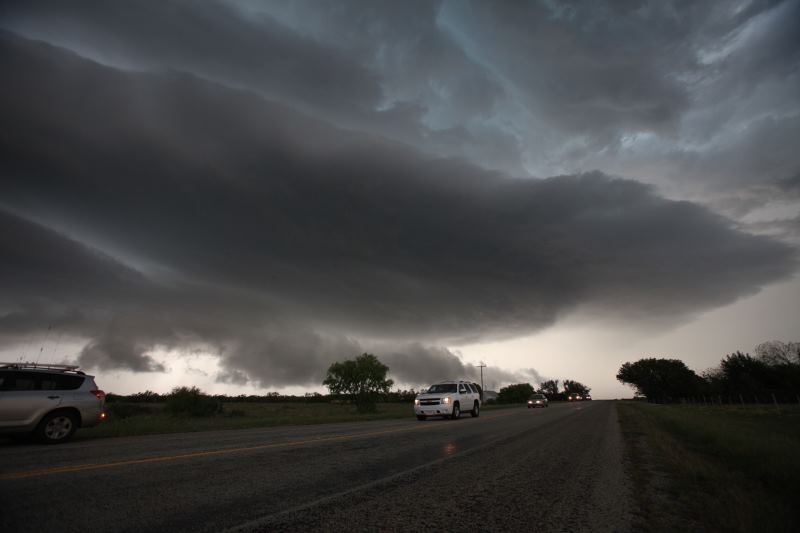 People are running.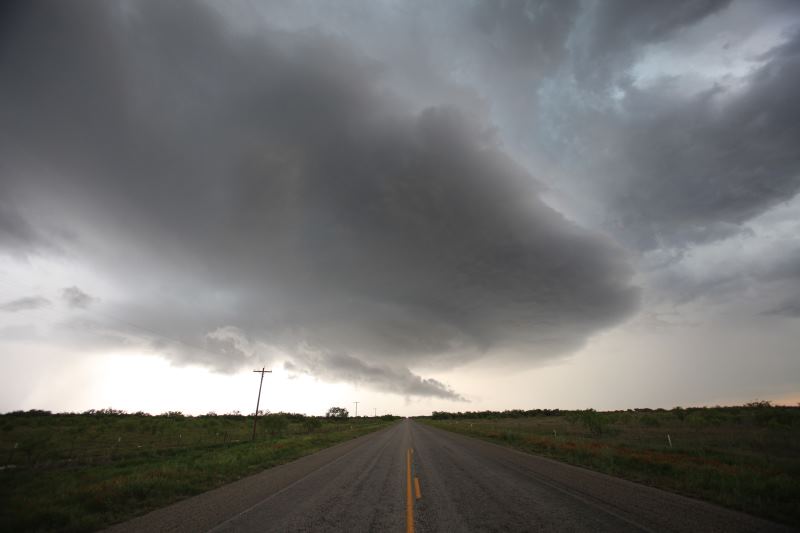 (There are no aliens coming.. in case you actually believe in them)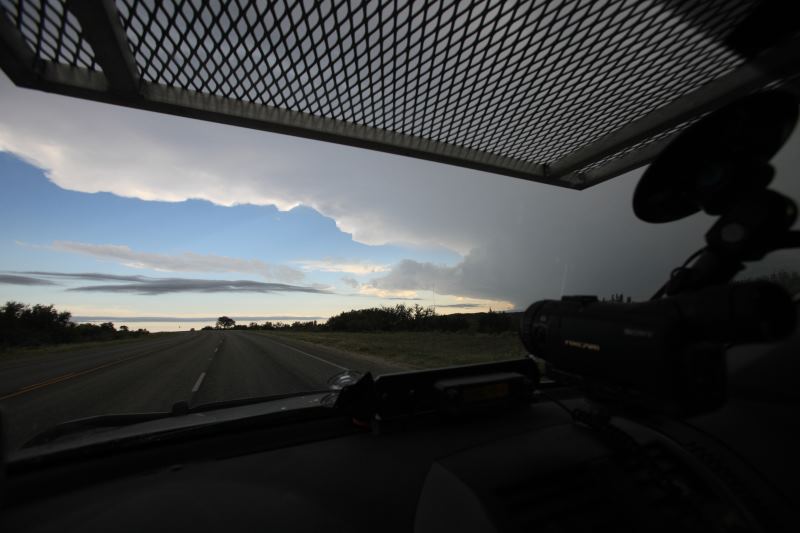 Anvil overhead.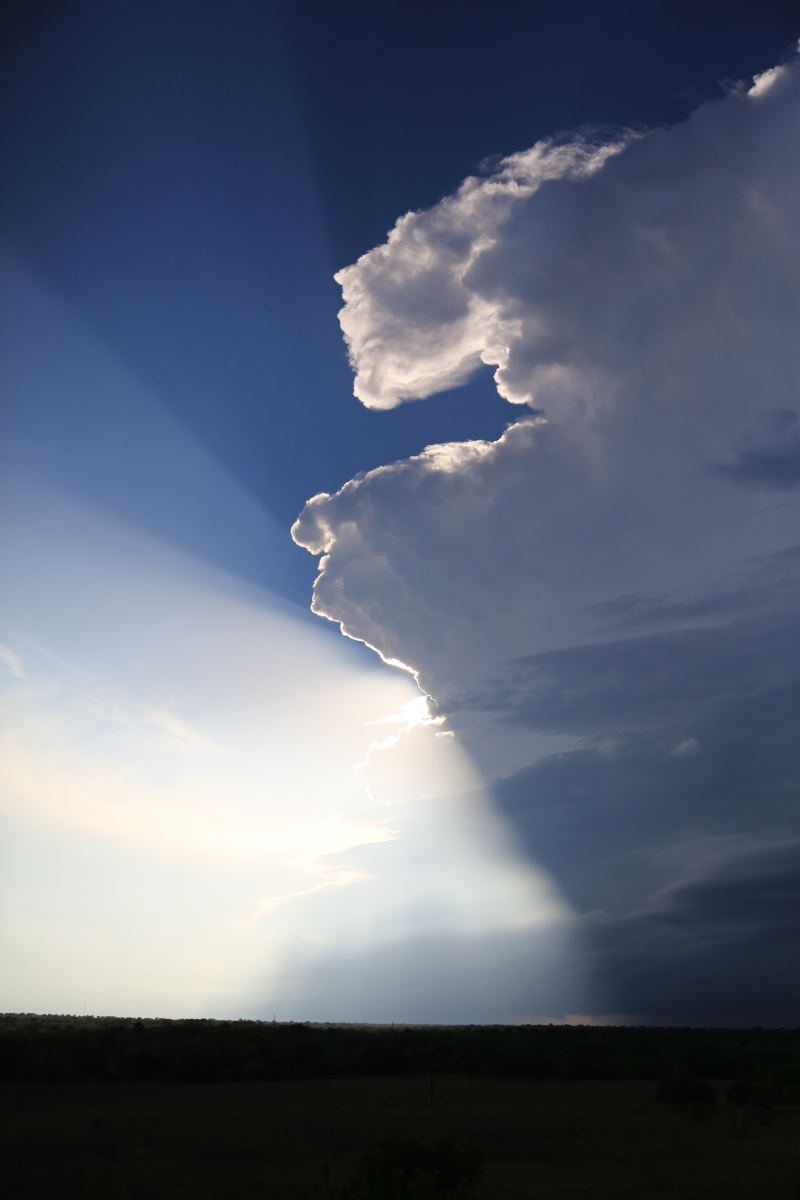 Wow.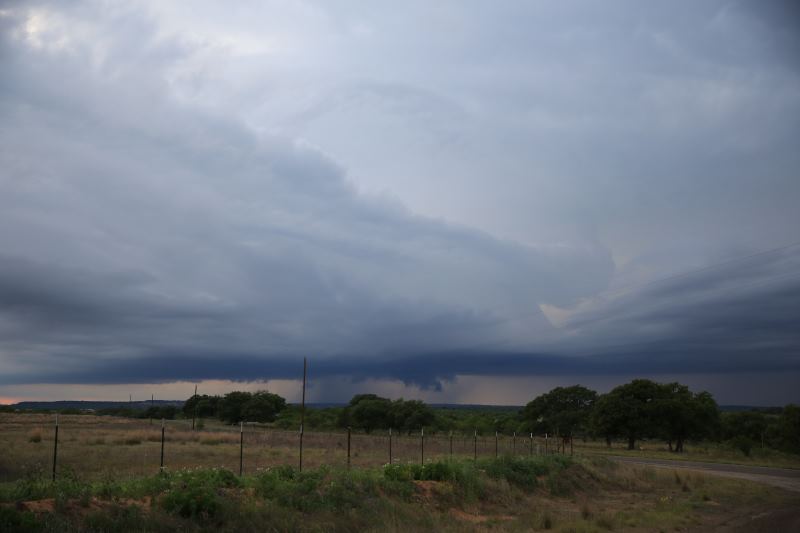 Next storm, just went tornado warned.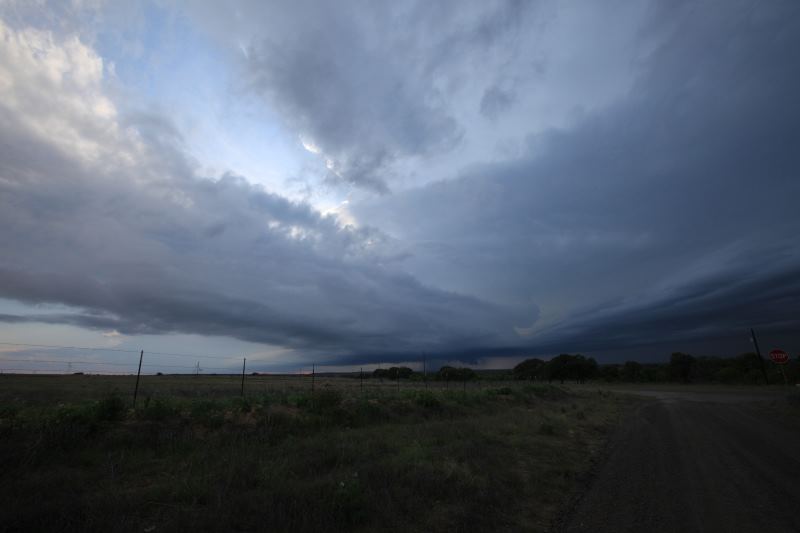 Only 3 chasers on this storm.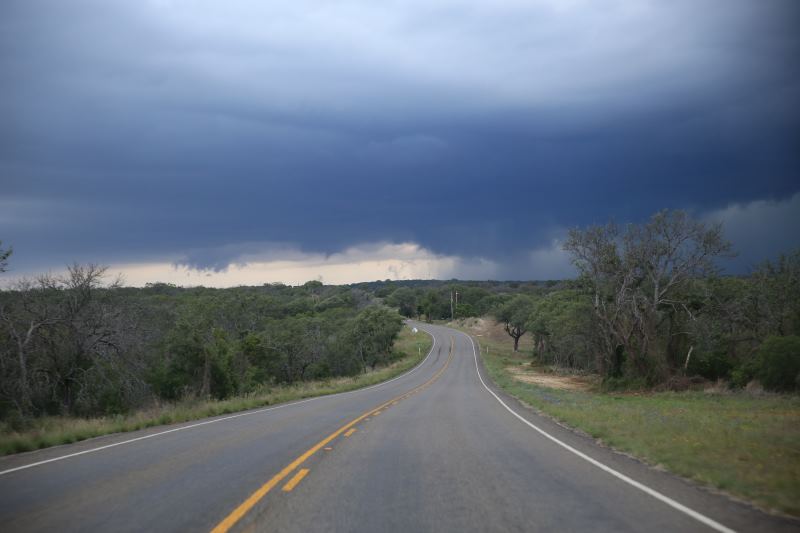 Tricky positioning with the trees.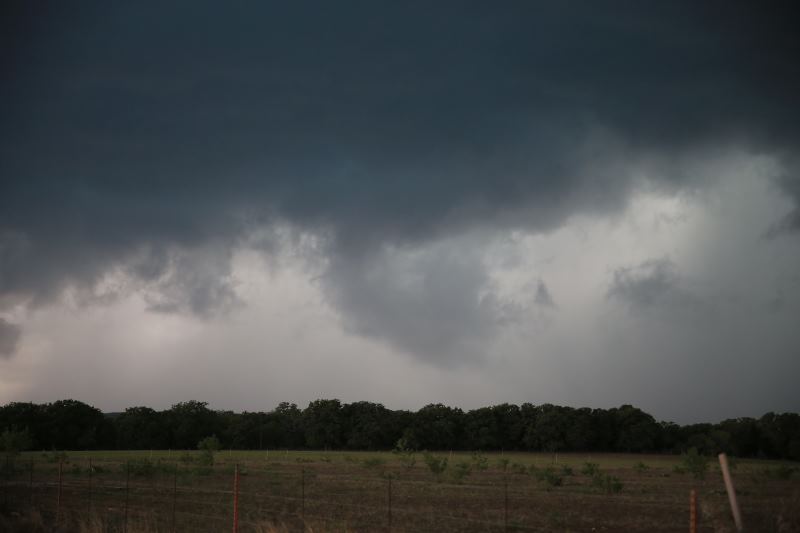 Not a funnel.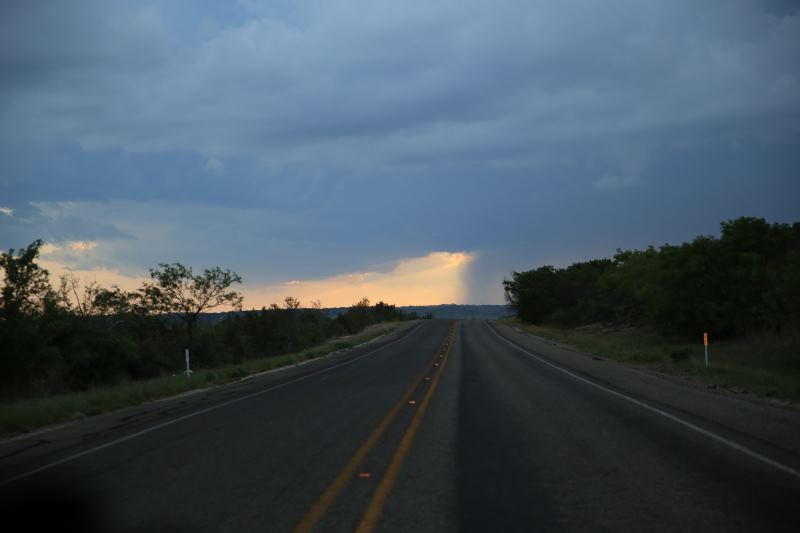 Sun is setting.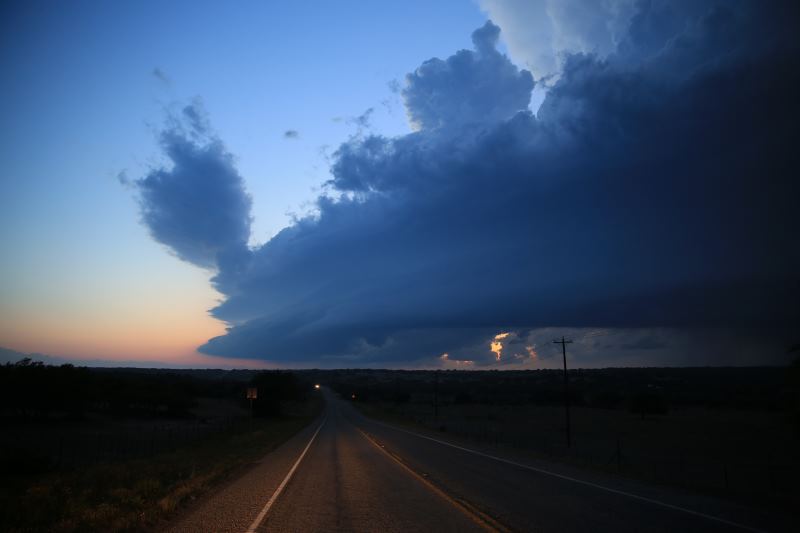 Amazing.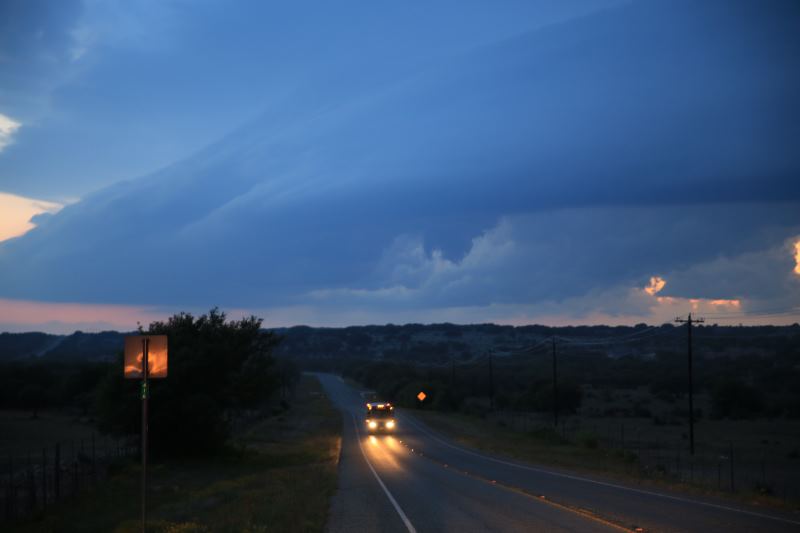 Truck driver looked scared.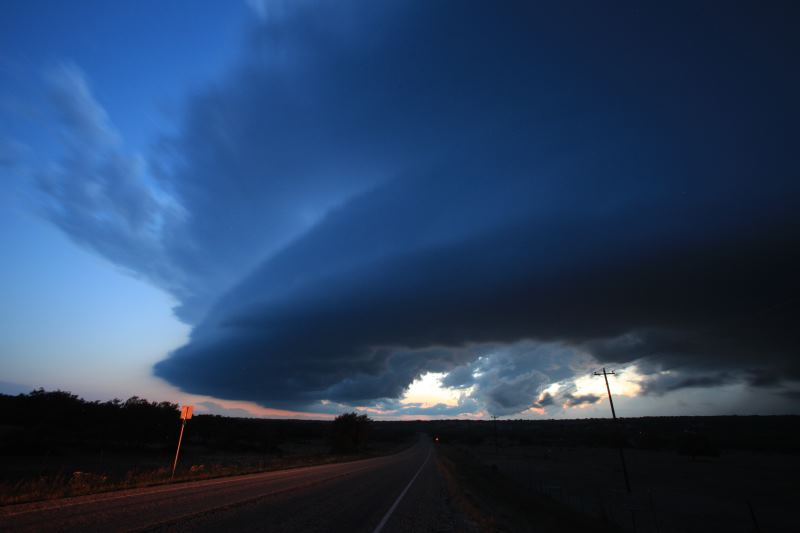 Great structure.