I think I'll be crossing this state border more than a few times.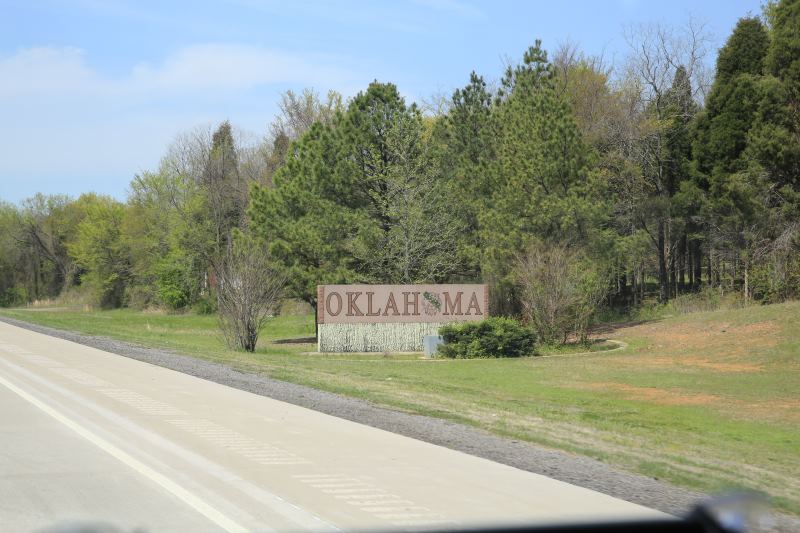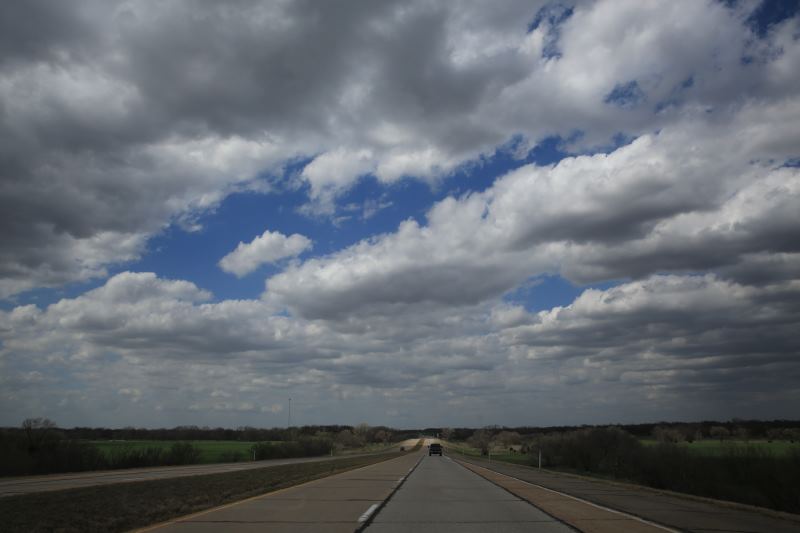 Searching for the right cloud.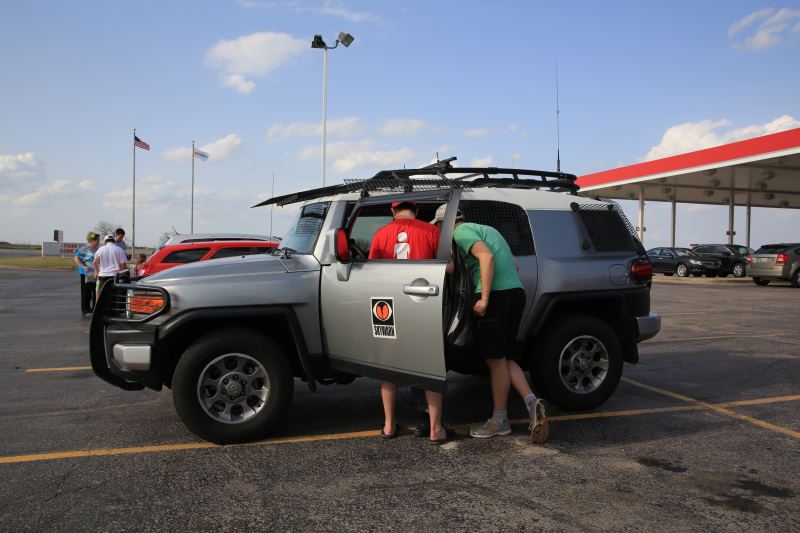 Other chasers "Greg" from Arizona in this modified Toyota.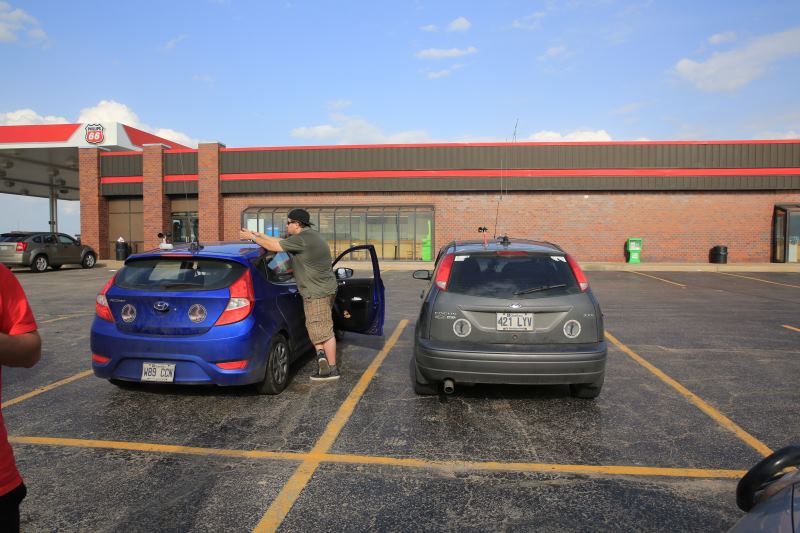 Made some new friends from Quebec, Canada.. Bonjour.....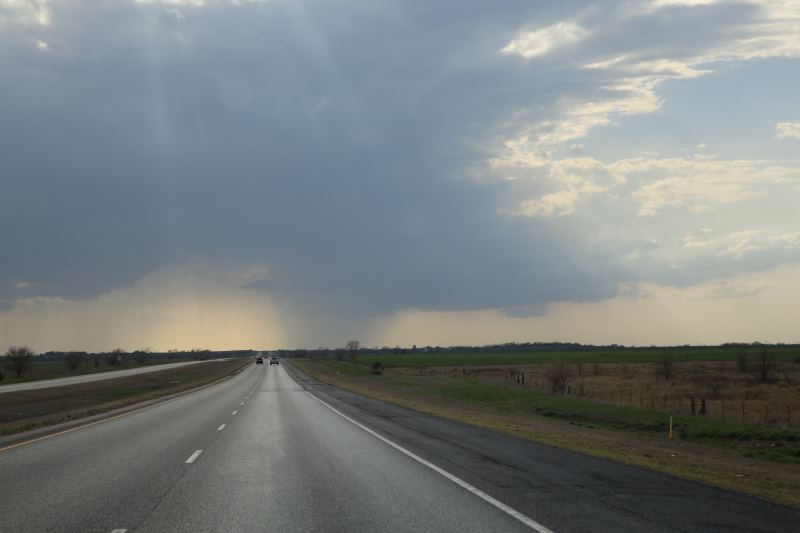 Target storm.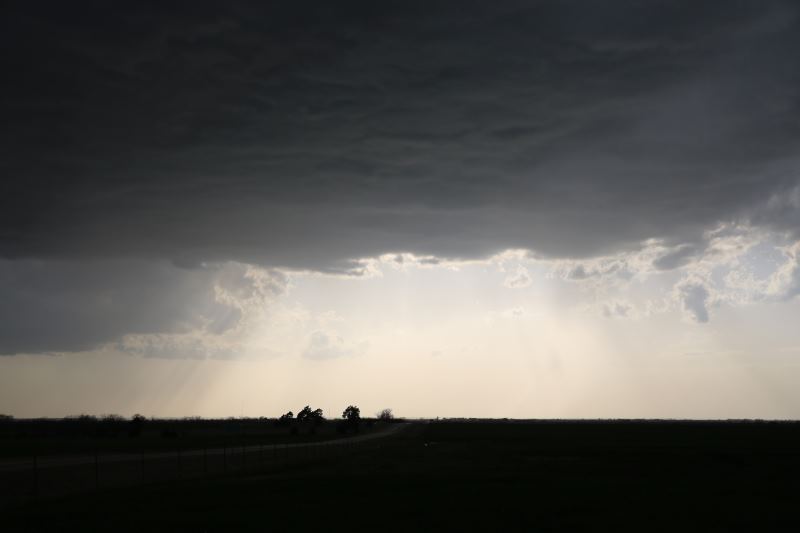 Only one storm cell to choose from... this should be easy.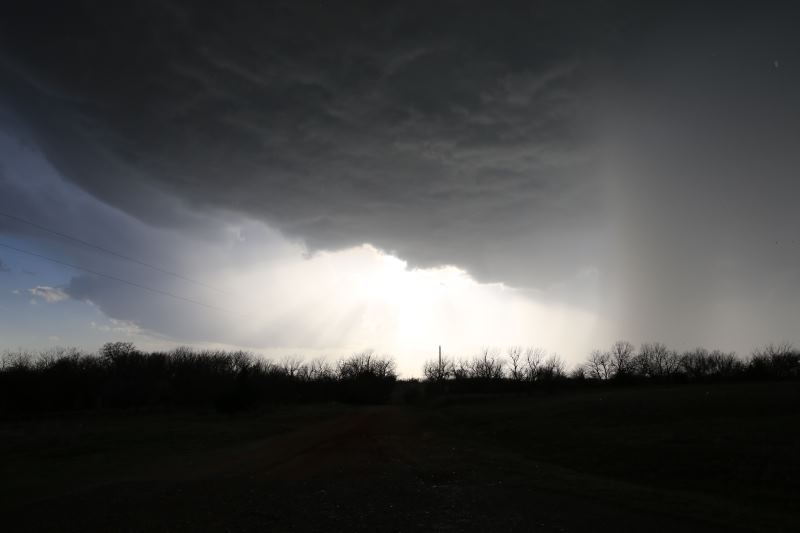 Hail core.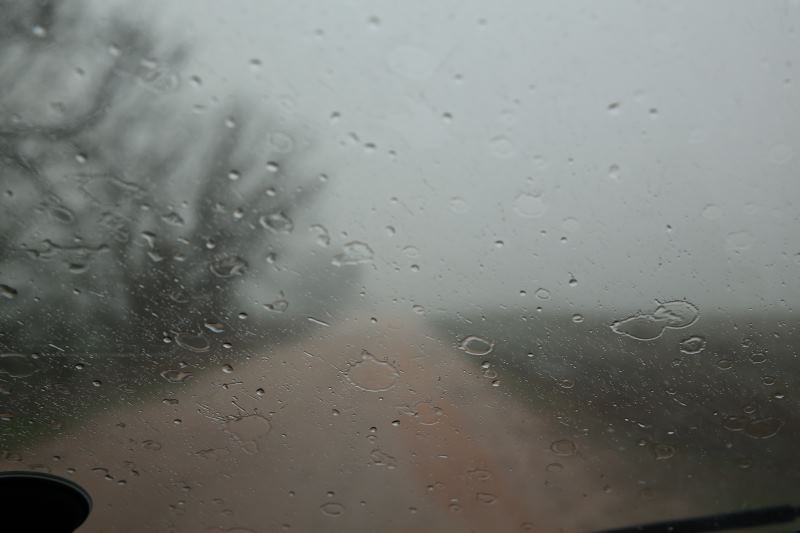 Rain....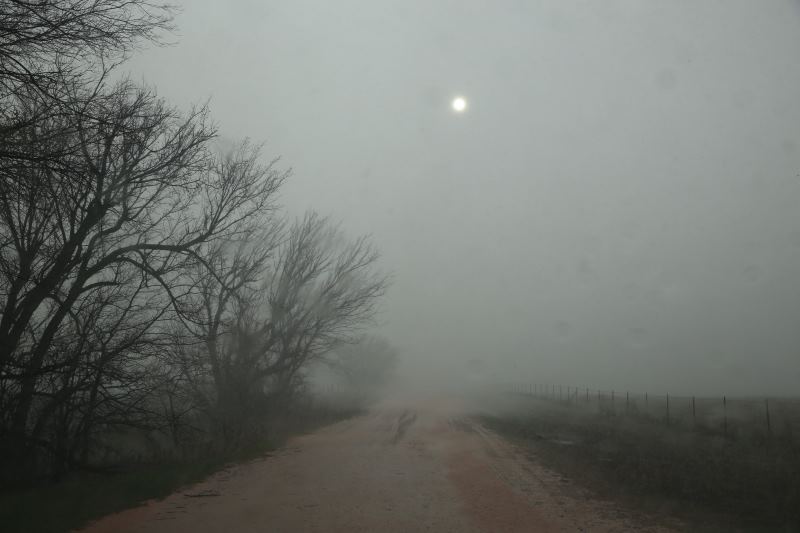 Sun is being masked by the storm core.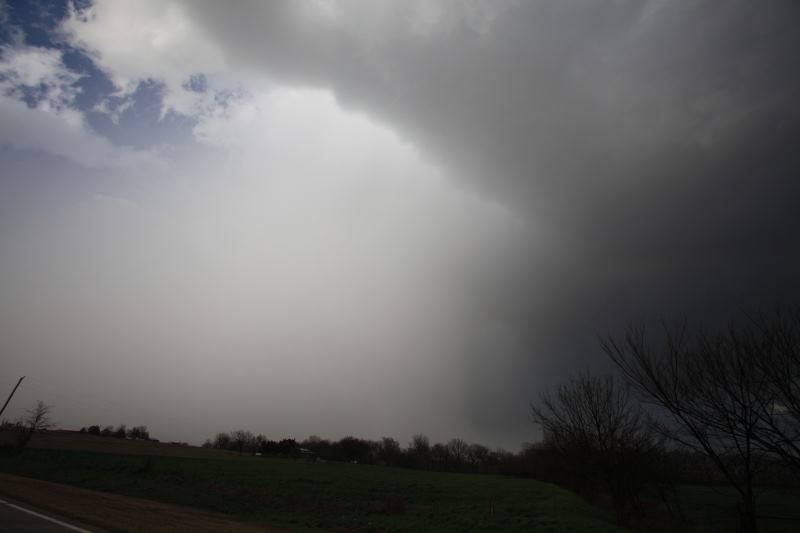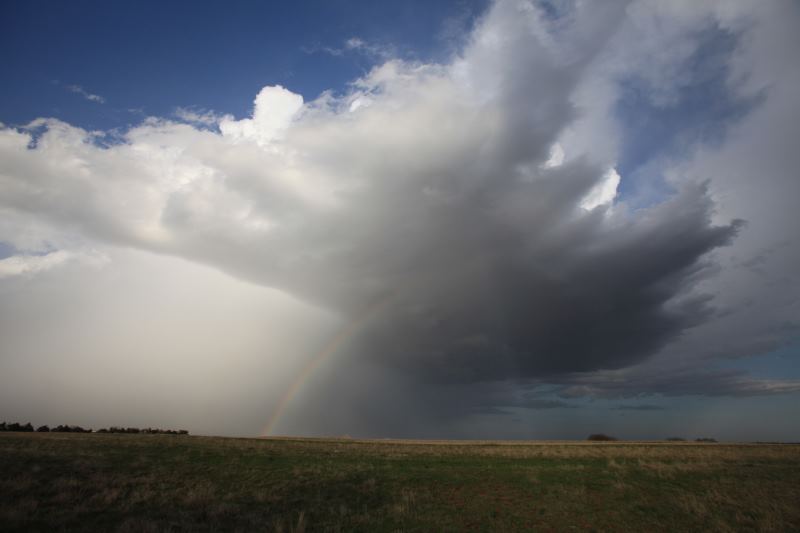 Rainbow.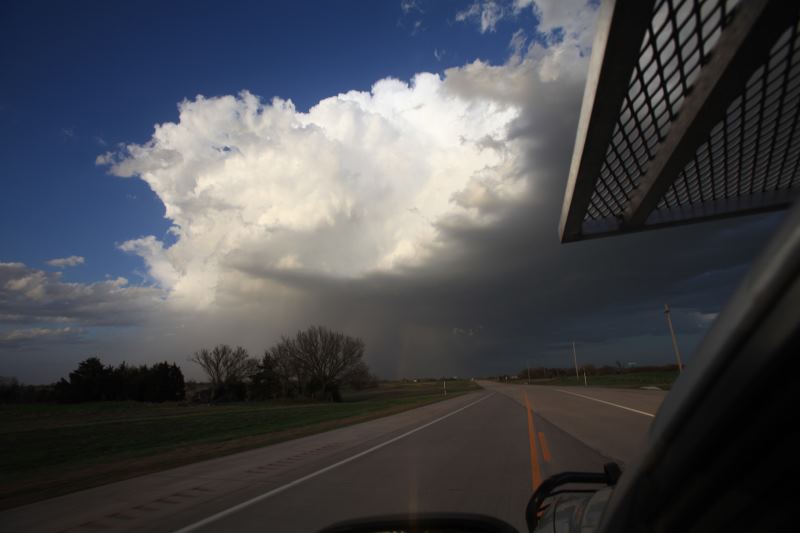 Hanging out the window.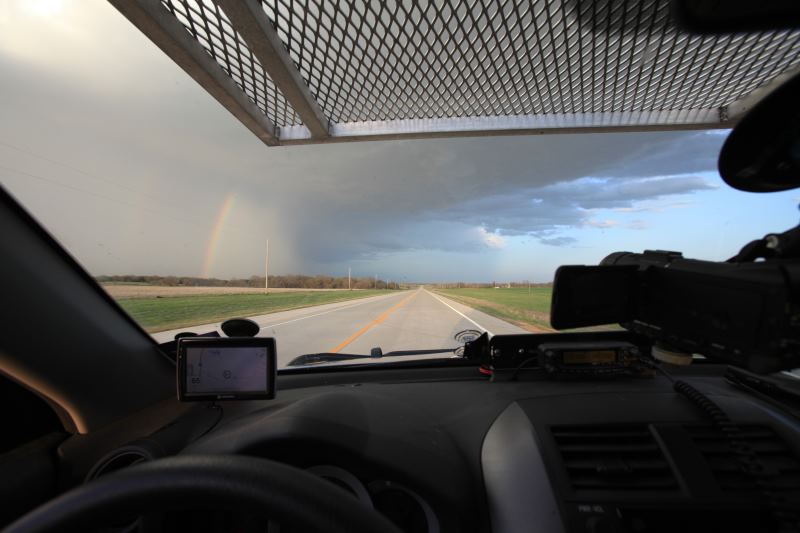 Nice colours... Sun shining into the storm.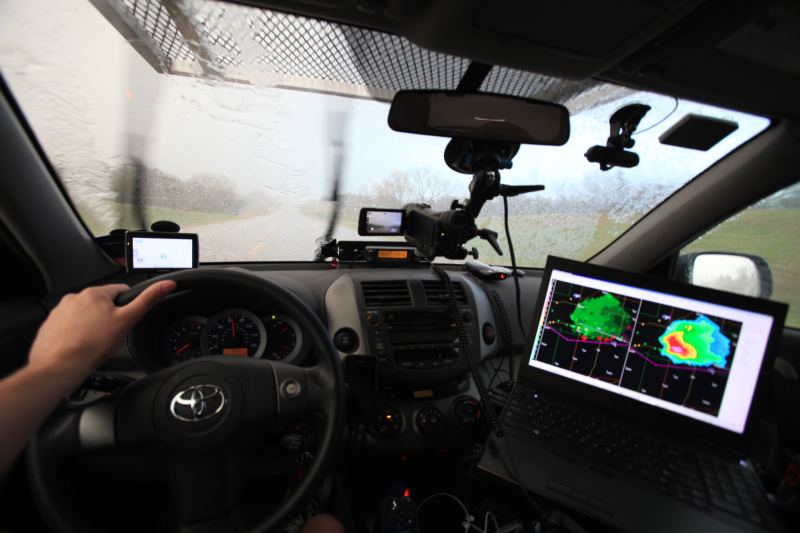 In the drivers seat.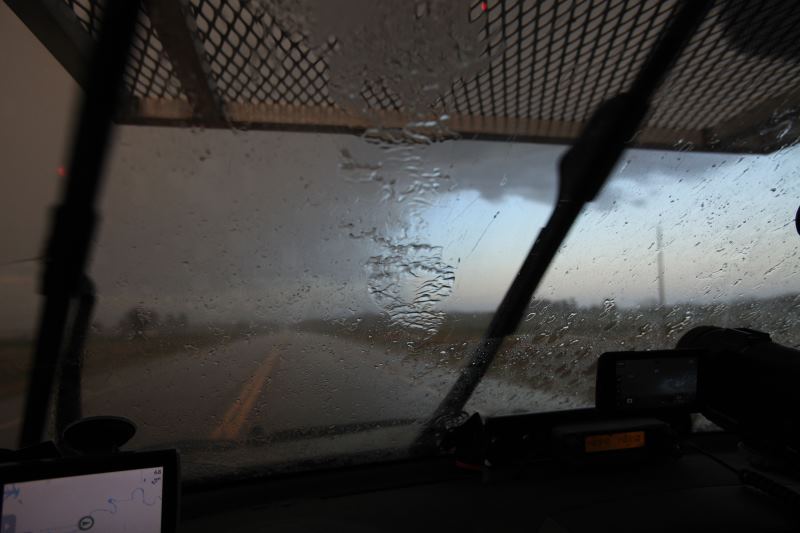 Hail... (Small)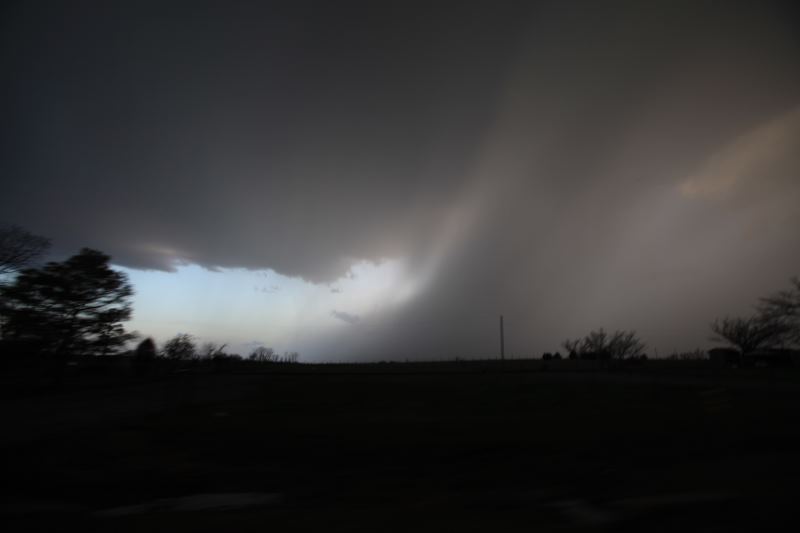 Hail shaft.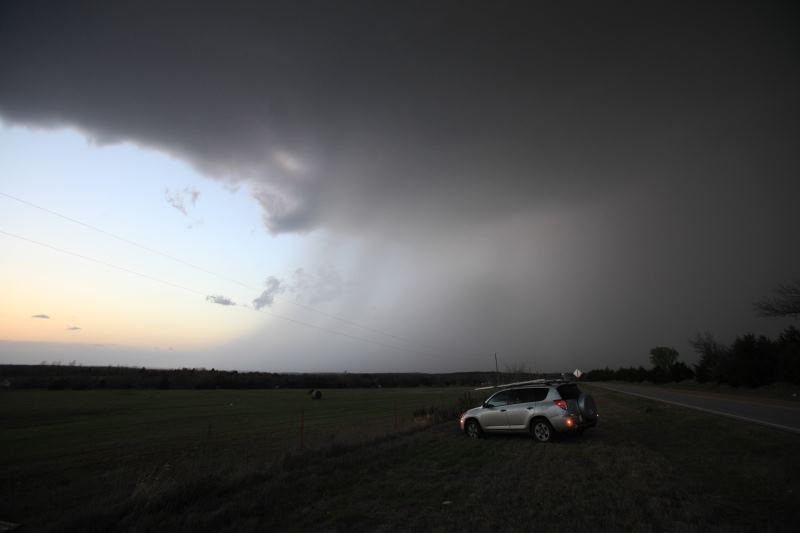 Parked... watching the storm roll on by..