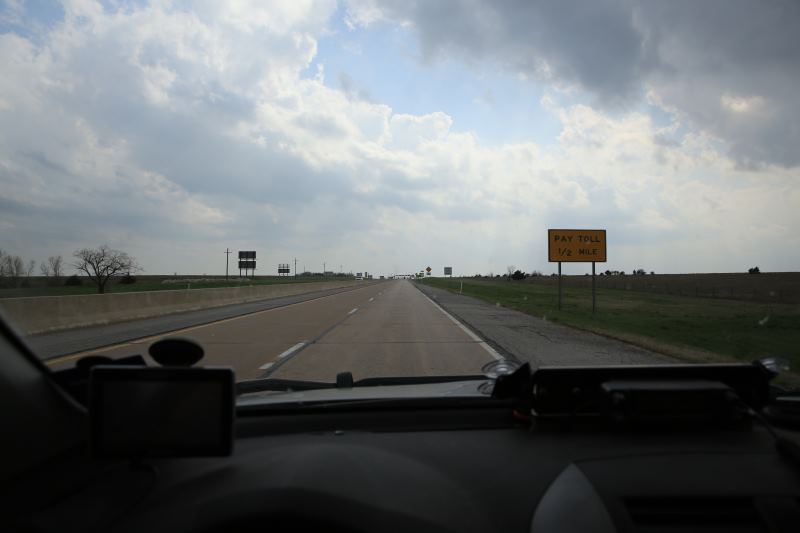 Running away from the cold front..... 7 degrees Celsius...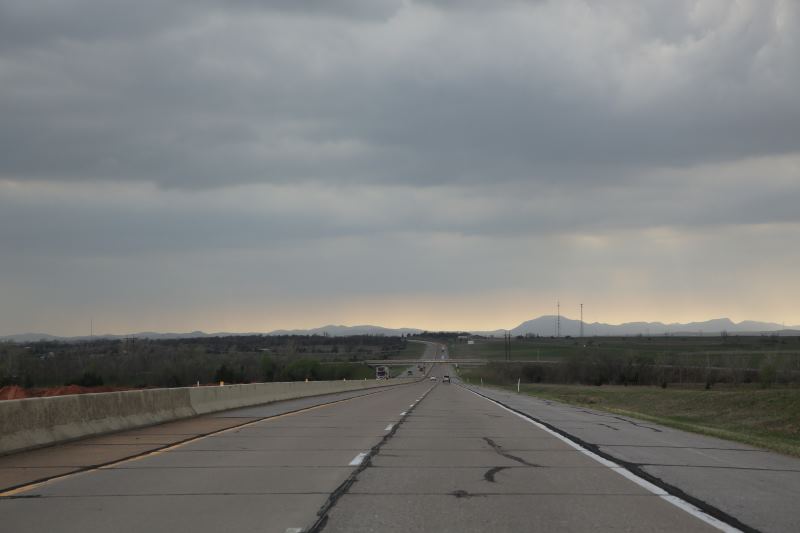 Still cold.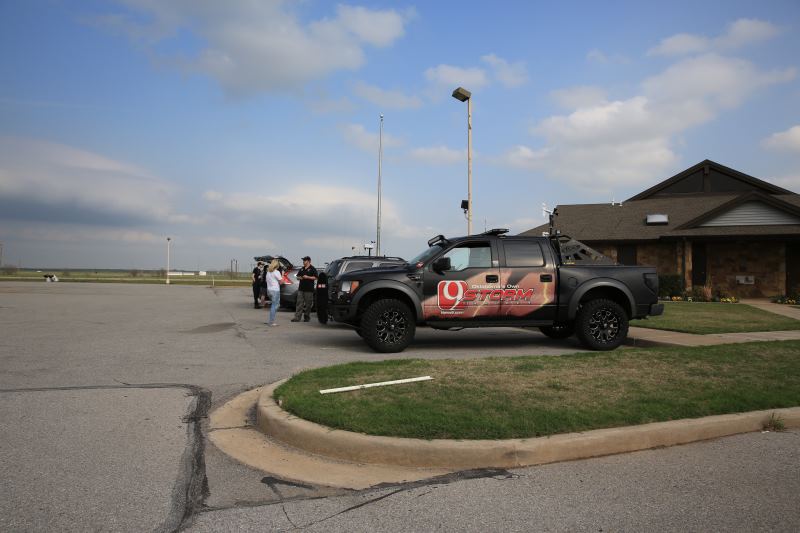 Lots of chasers waiting on the edge of the front... a comfortable 26 degrees here.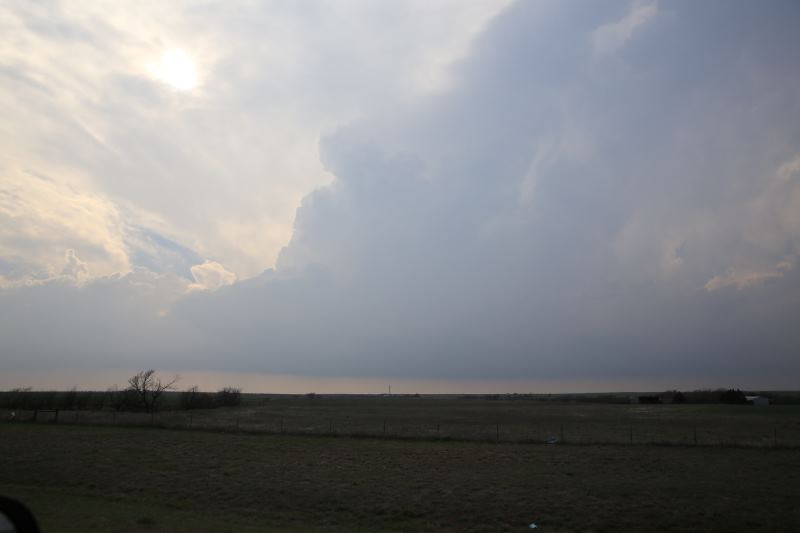 Down in southern Oklahoma, a storm cell is firing up.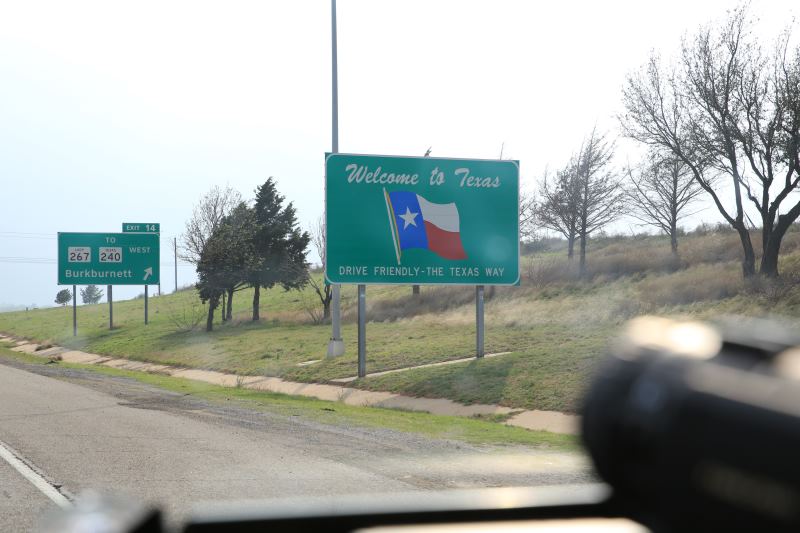 Better storms in Texas.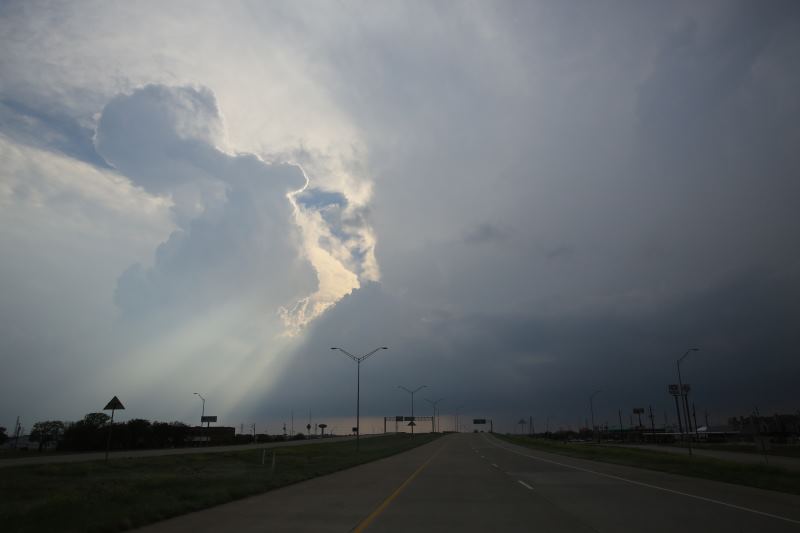 In Texas.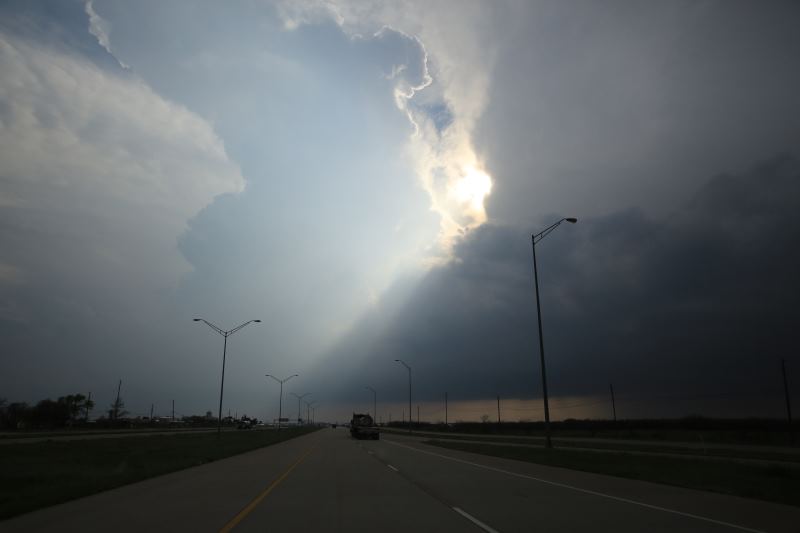 Great lighting.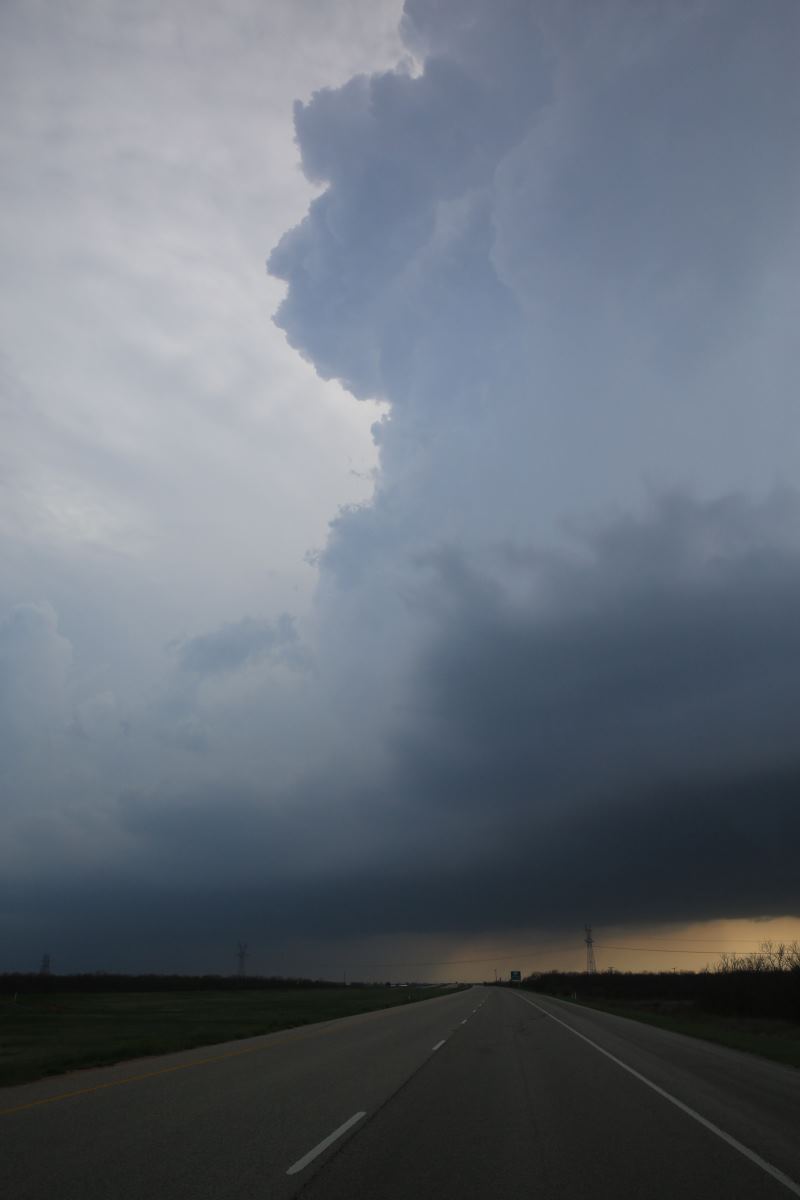 NOT a powerful updraft.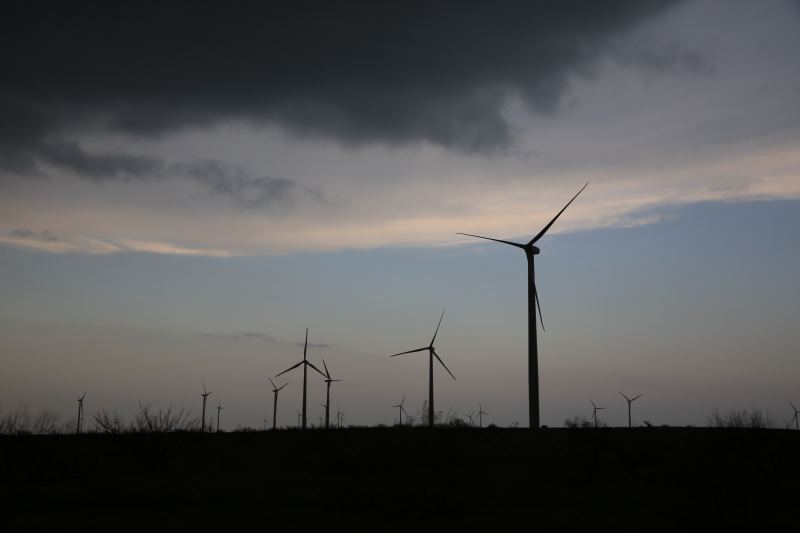 Turbines slowly spinning.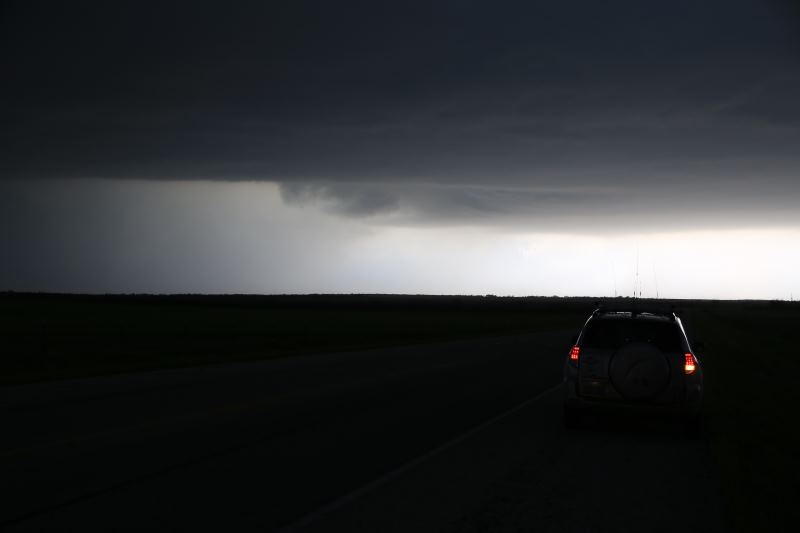 This is the biggest storm of the day.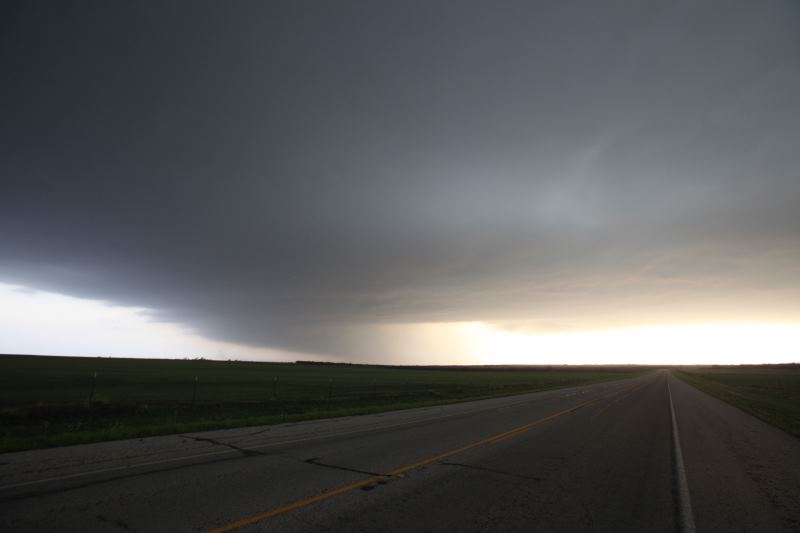 There is a half decent hail core in there.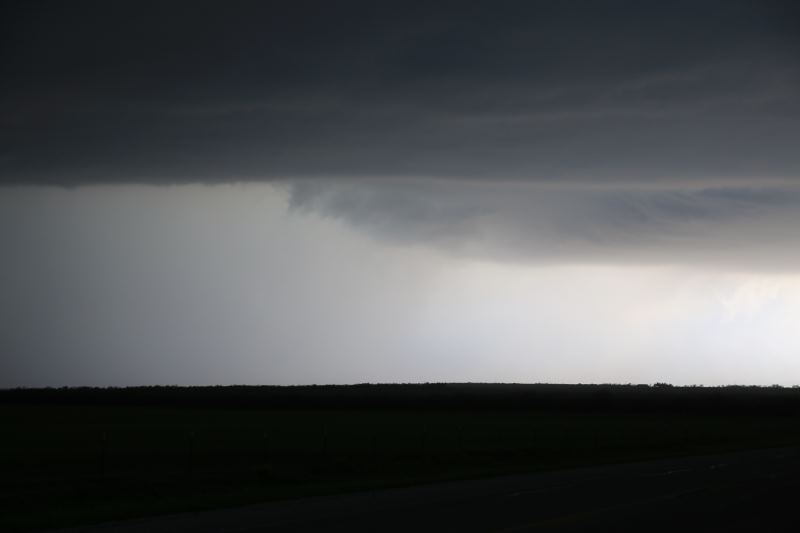 It is severe warned. 2" hail.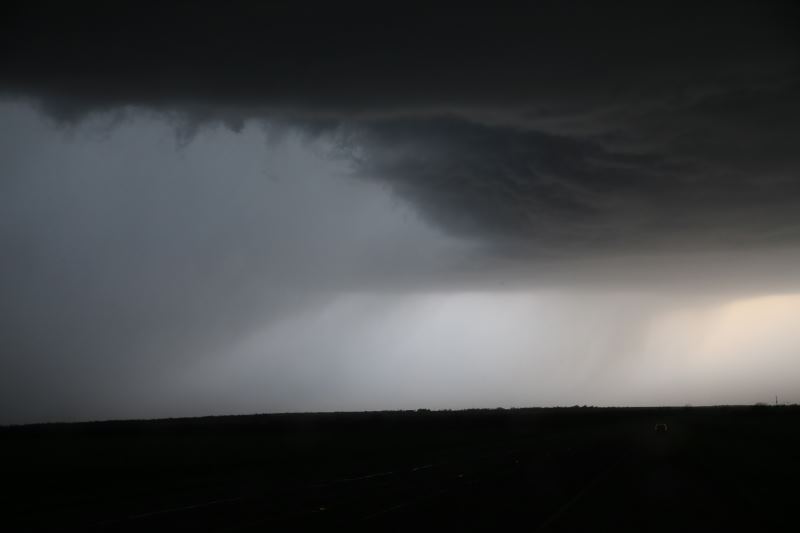 Blue/Green means hail.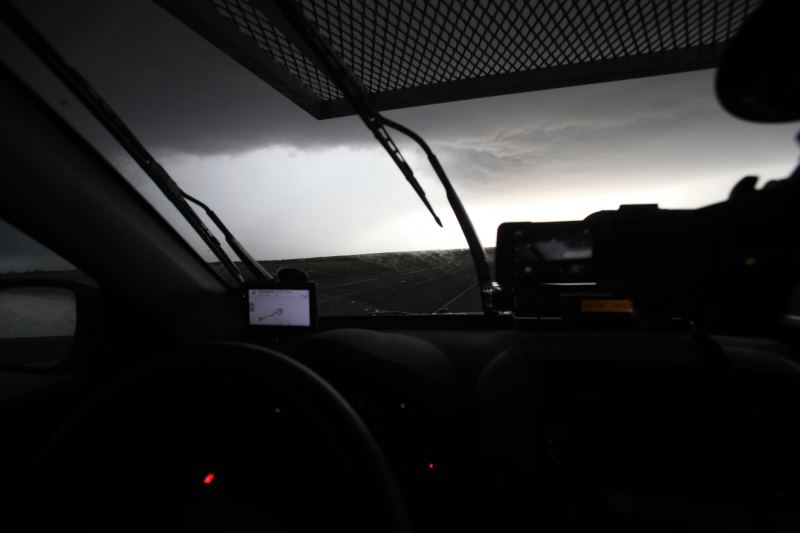 Getting ready for the core.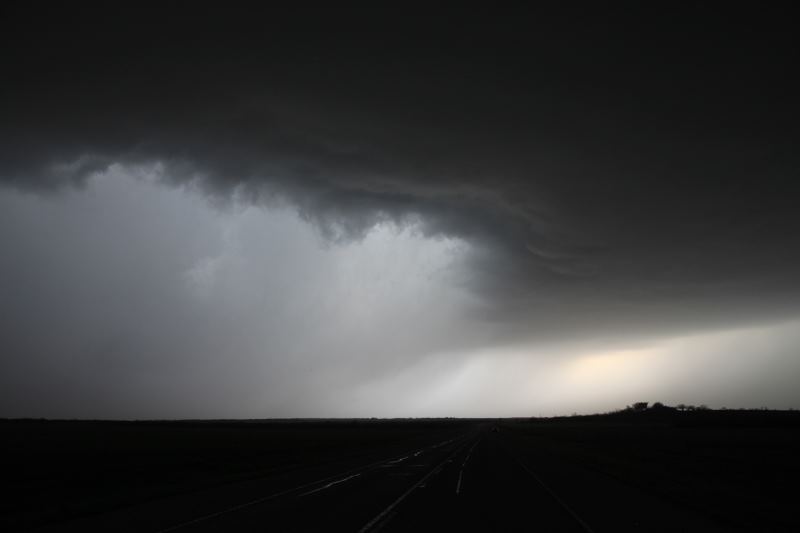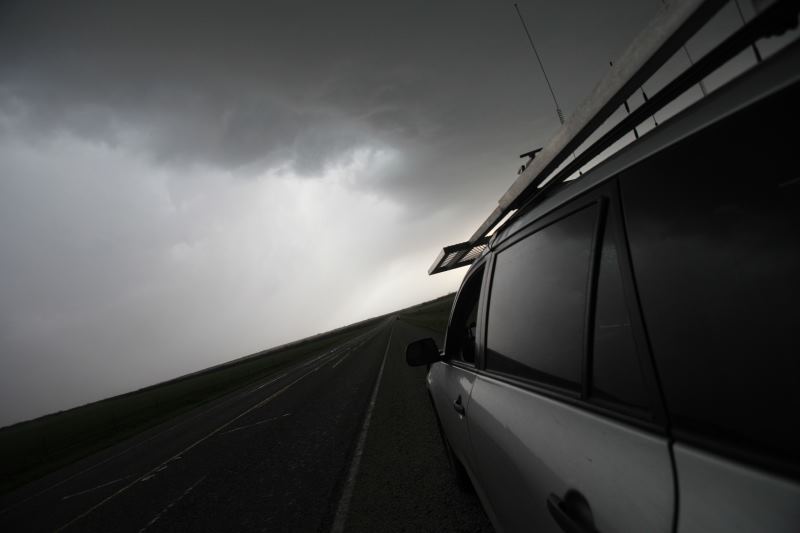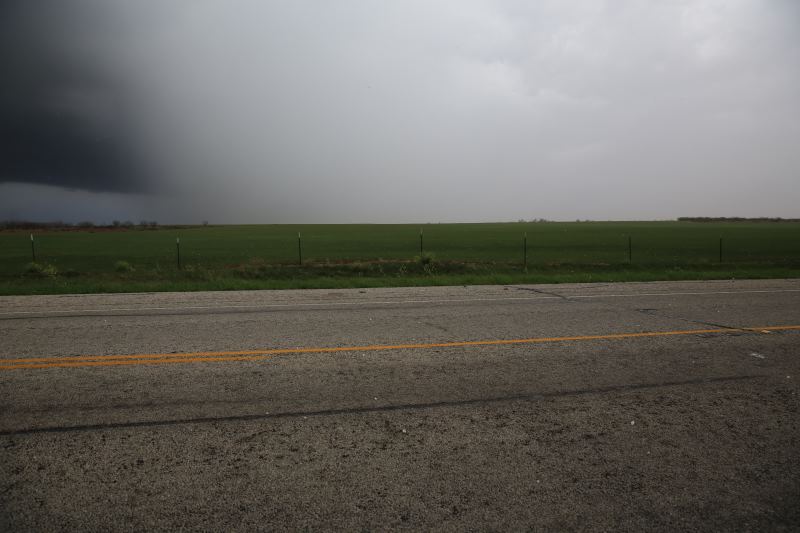 Hail!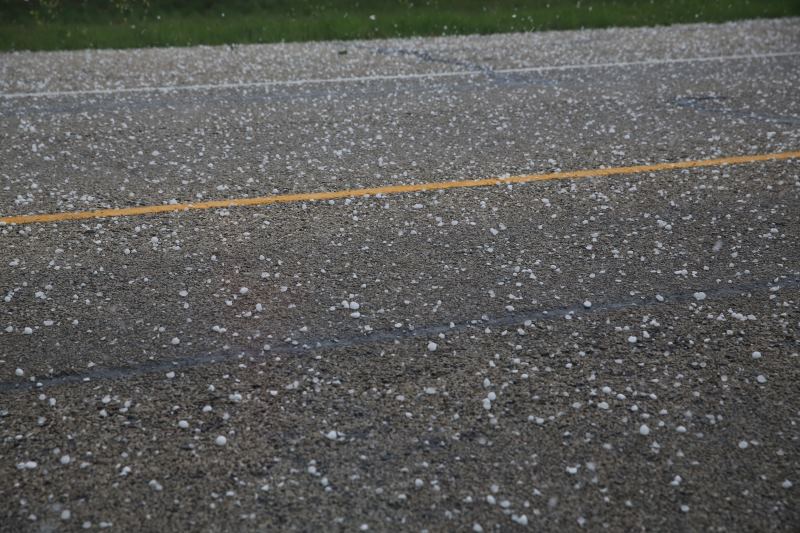 Lots of it.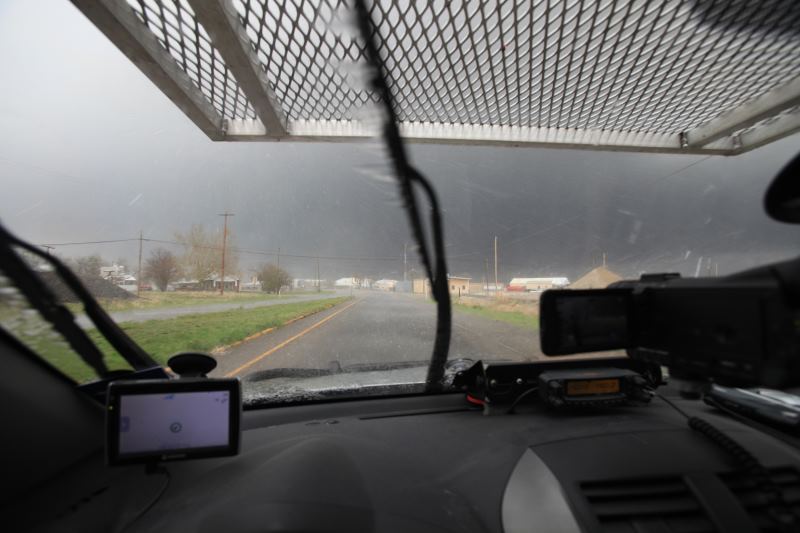 Driving along with the core. Not a big storm...