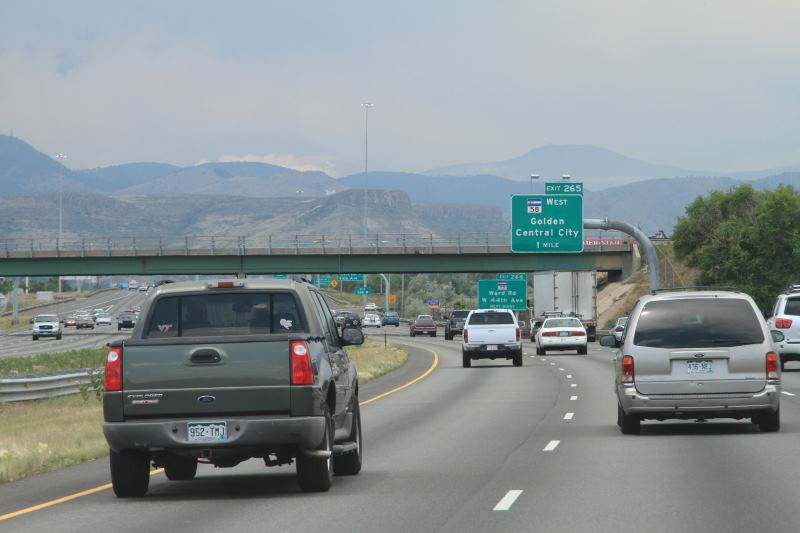 Even though storm chasing for 2012 is over, there is still much to see on the way back to Los Angeles.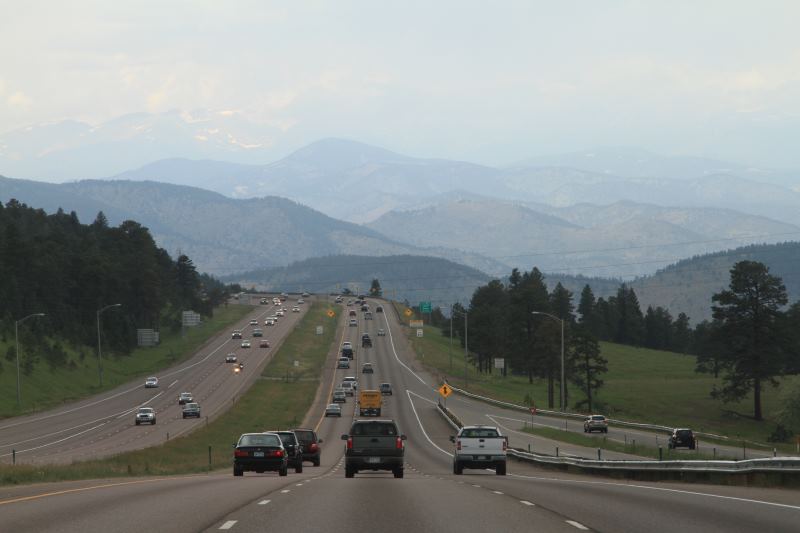 Heading west on I70 to Mt Evans.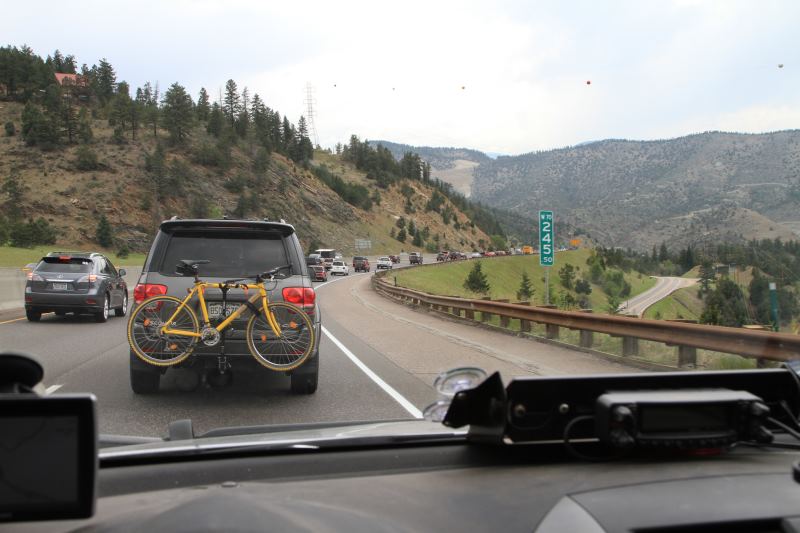 Mt Evans is the highest paved road in North America.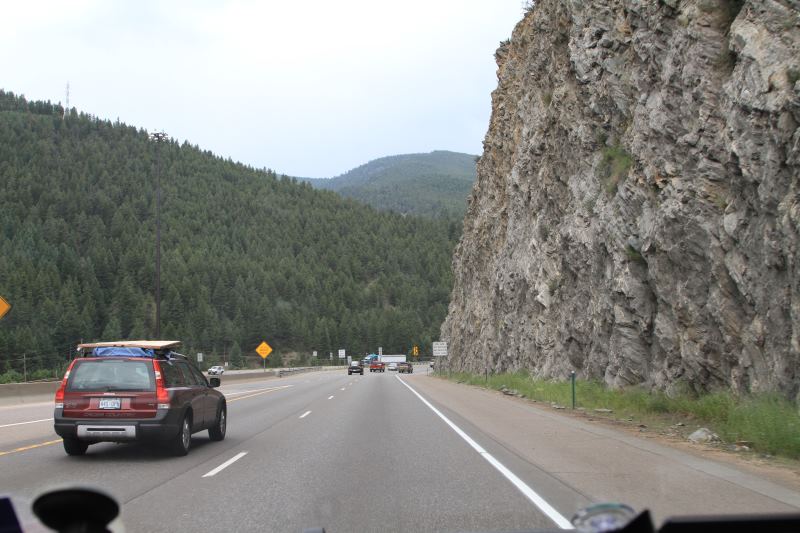 Amazing drive.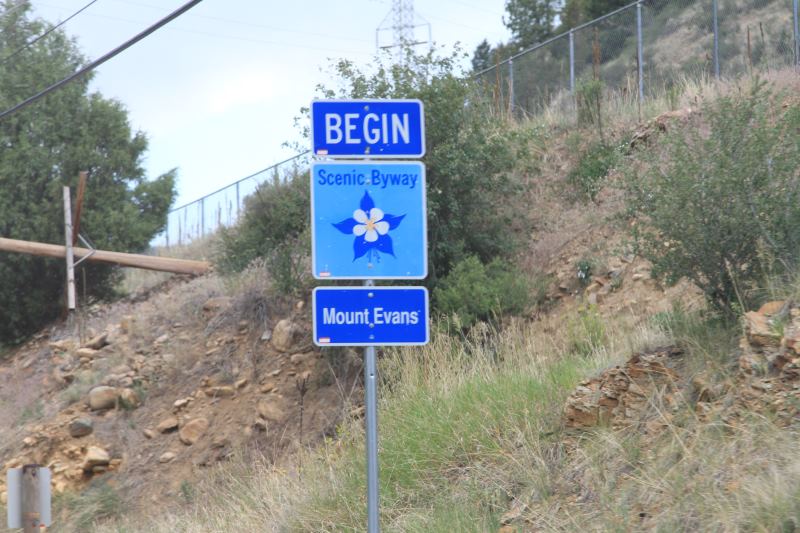 Here I go.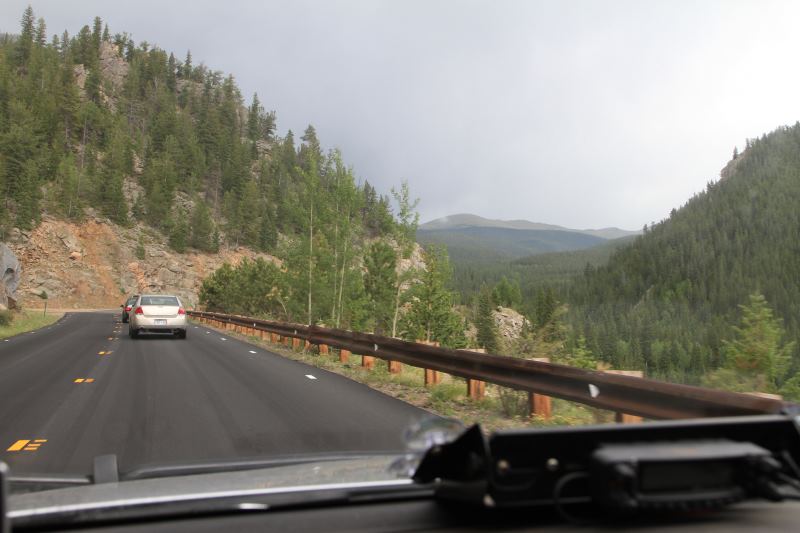 Need to get up the hill first.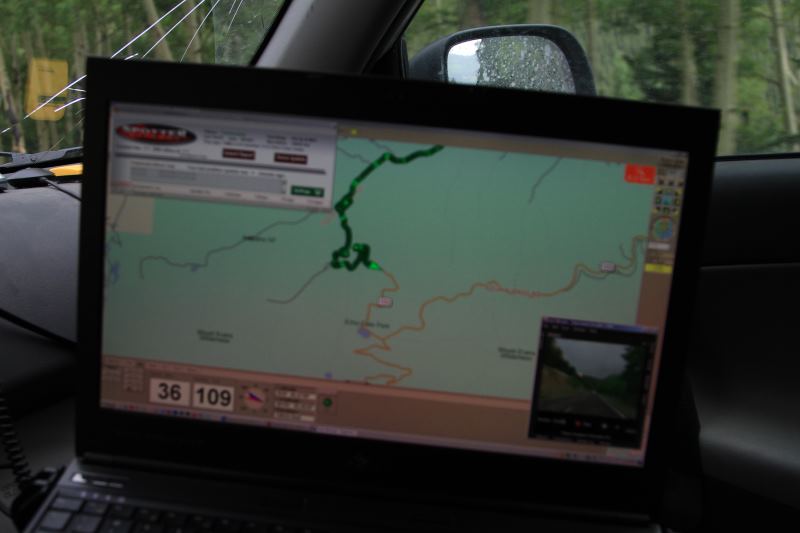 Trying to live stream this. Incredibly hard to get a stable broadband connection.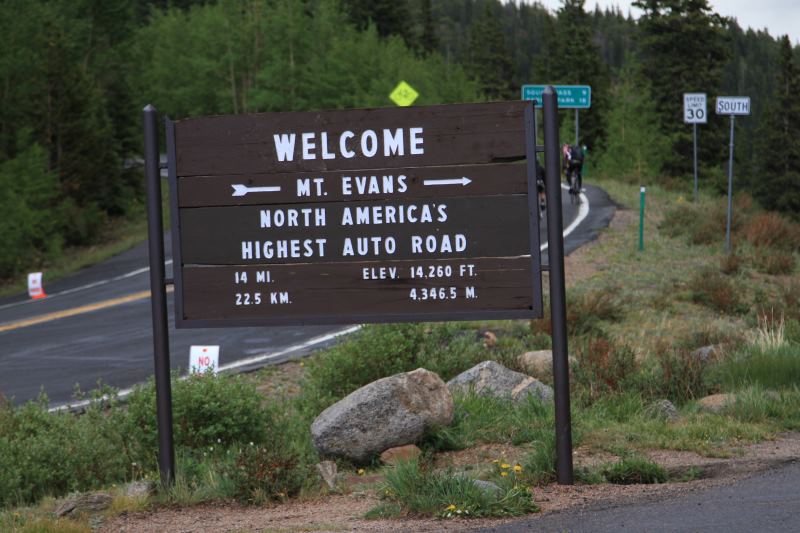 Here I go...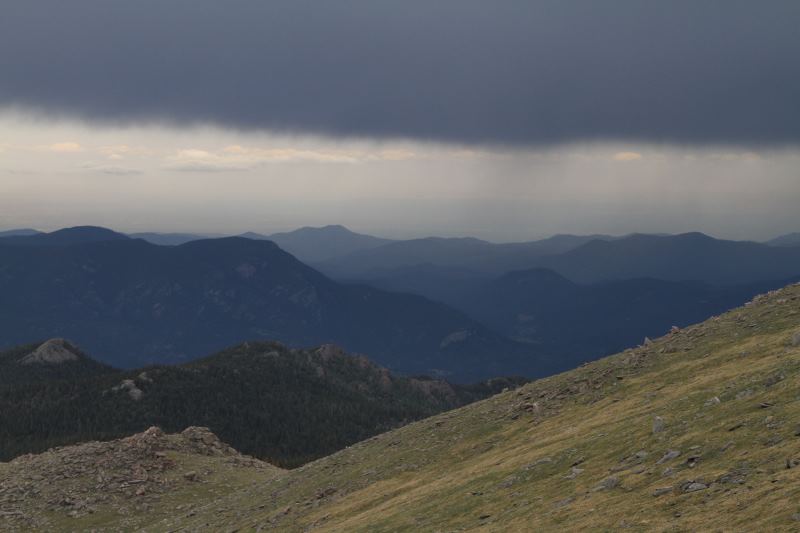 Heading up.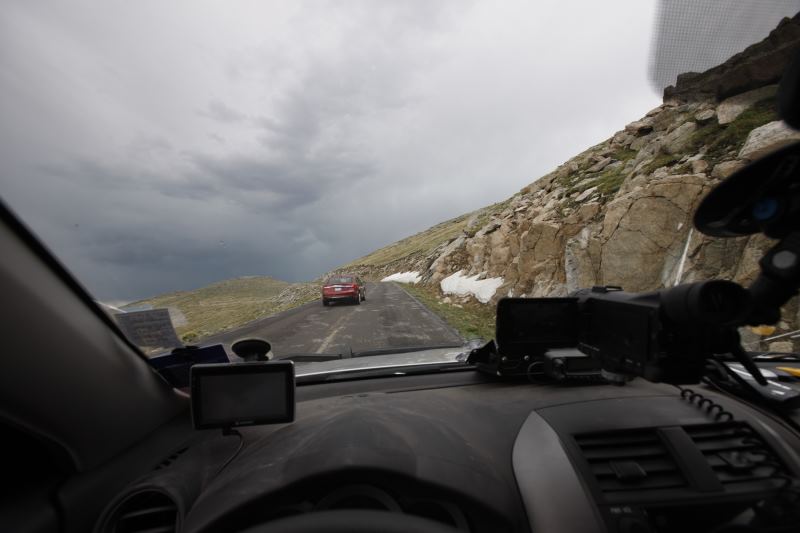 Wished I had a "filled" oxygen bottle up here.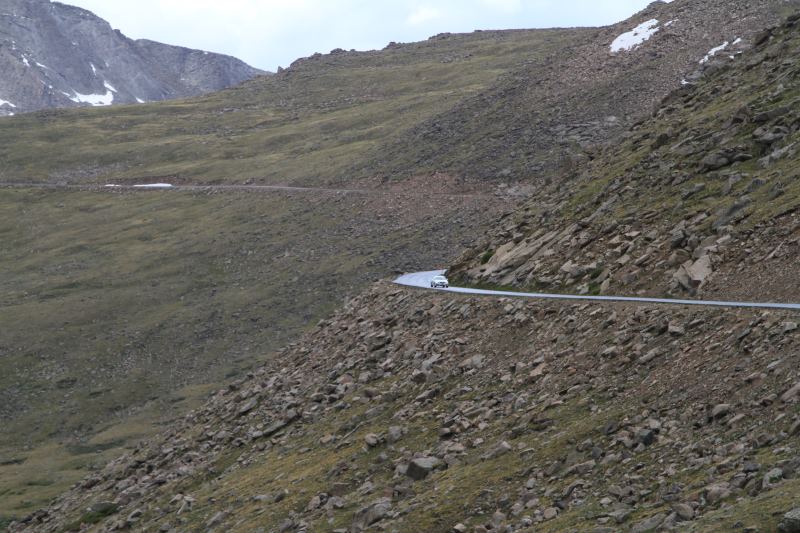 Amazing road.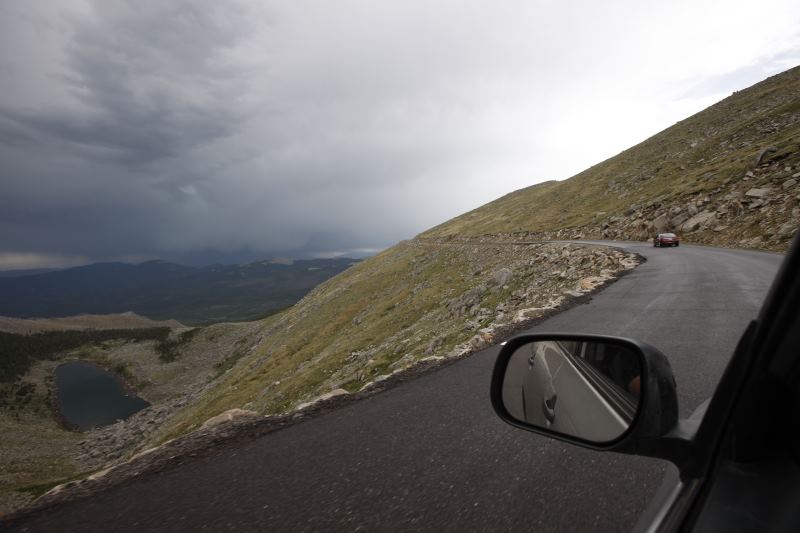 Keep your eyes on the road.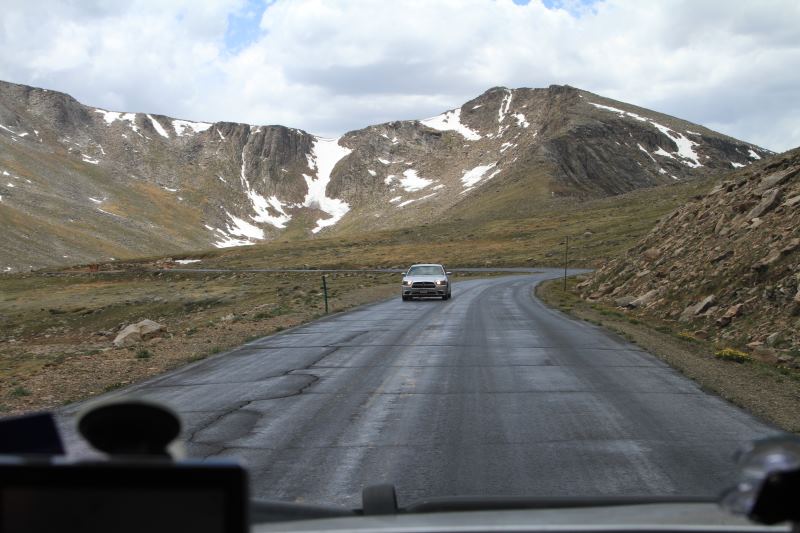 Very bumpy around here.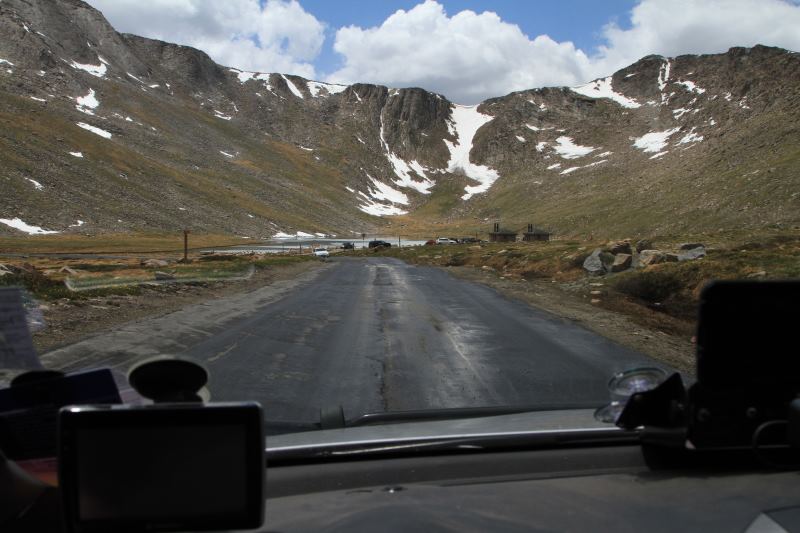 Road is eroded away.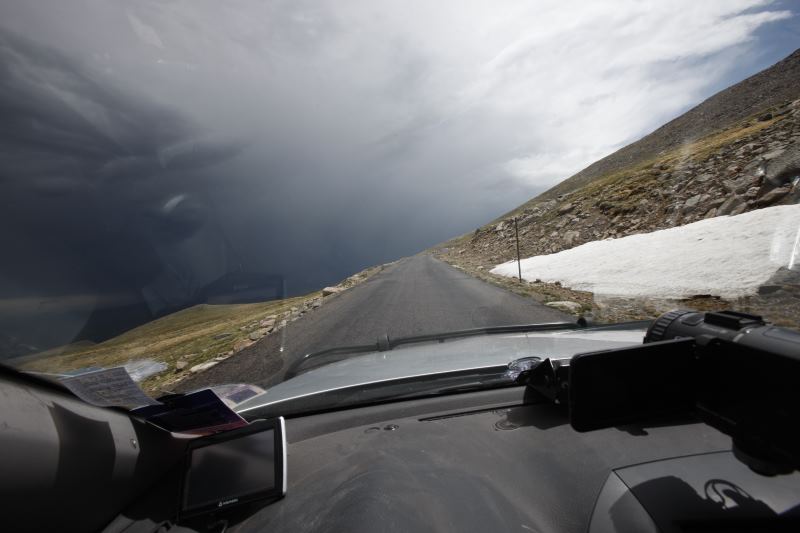 Air is getting thinner.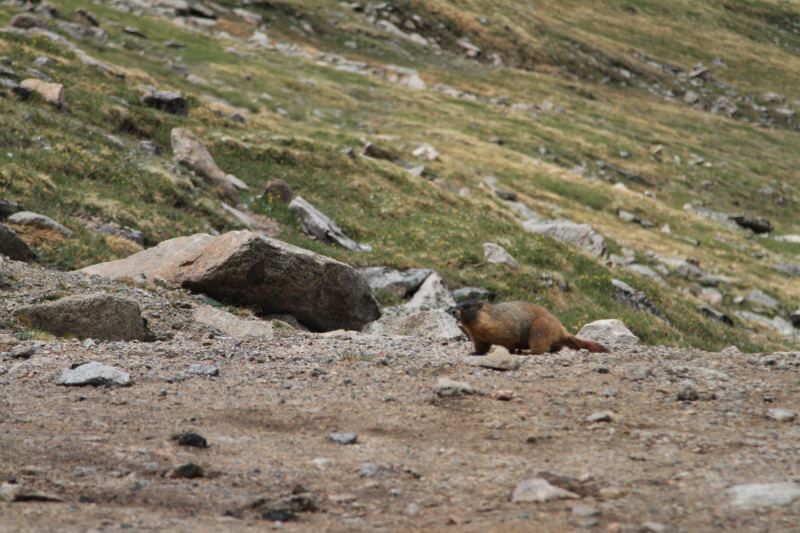 I see a Yellow Bellied Marmot - It's like a giant rat, but cute.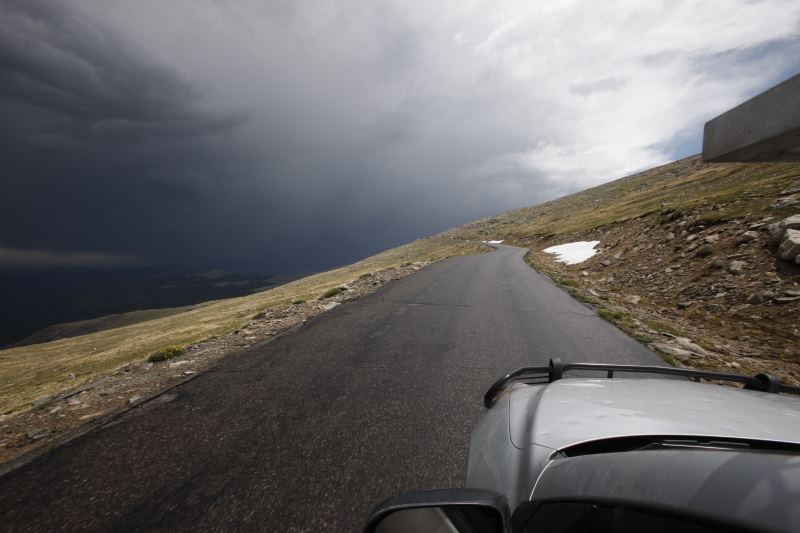 Still climbing.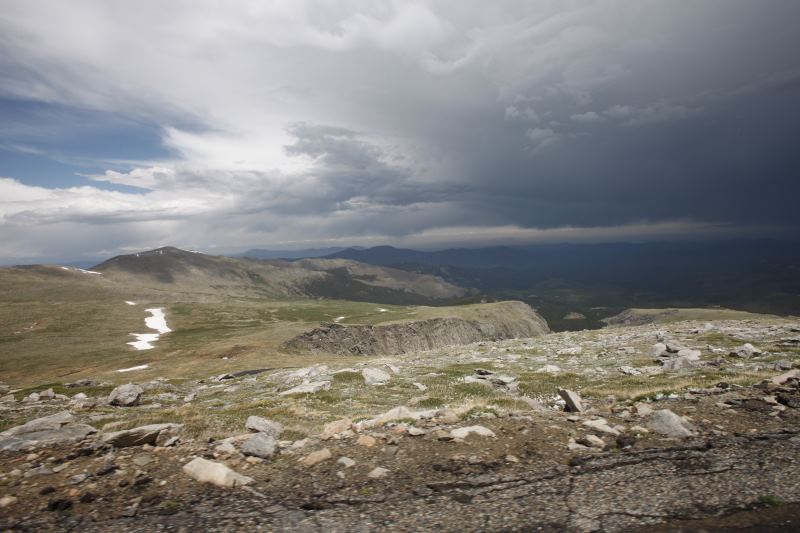 Wow.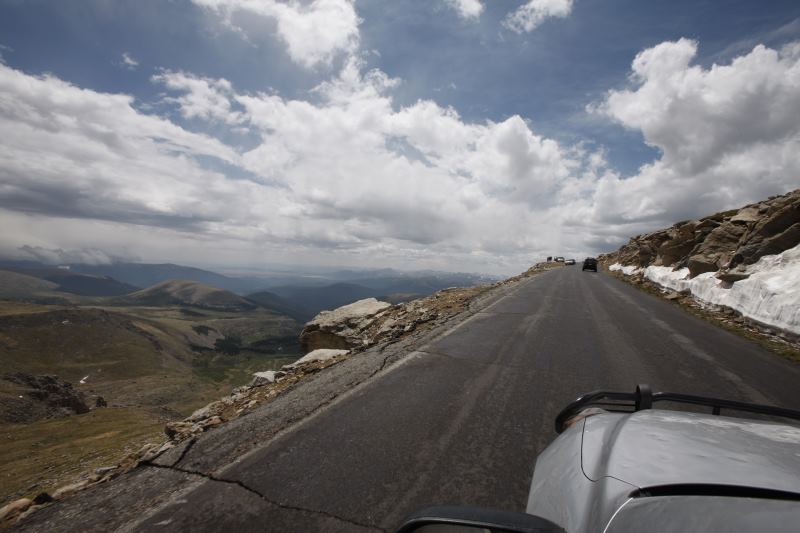 Up a little further.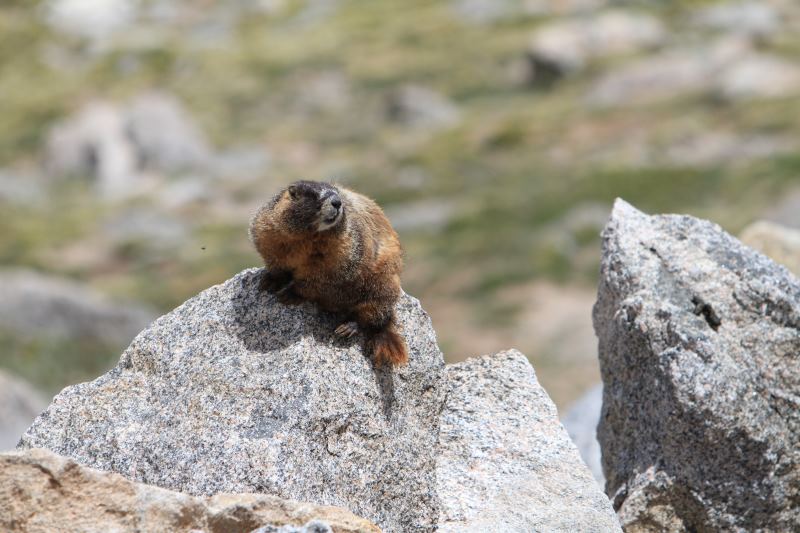 Another Marmot.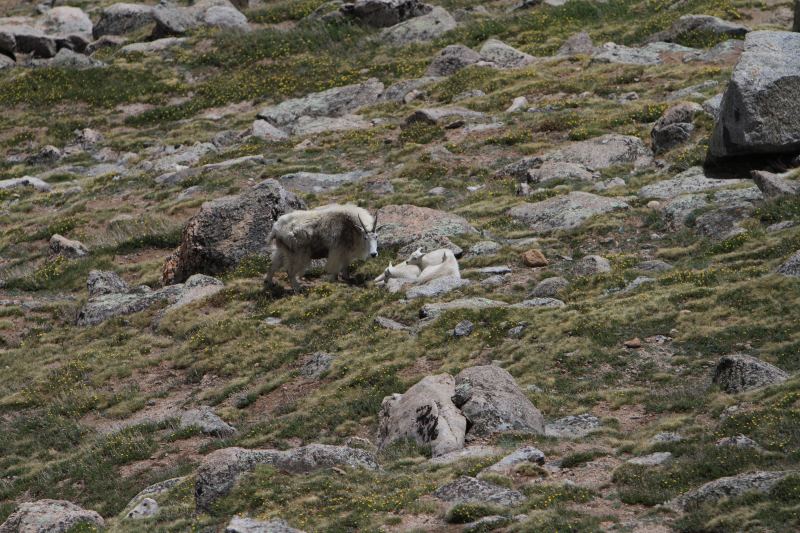 Spotted some mountain goats with their babies.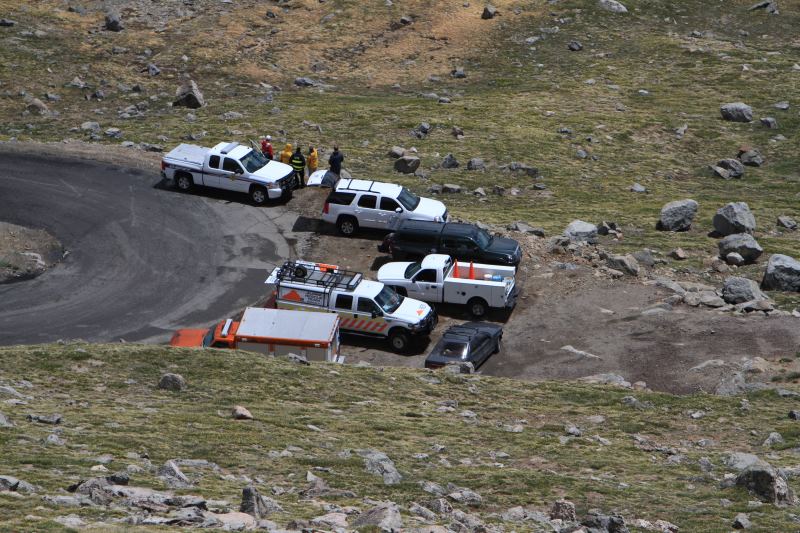 Rescue team helping a hiker with some medical problems.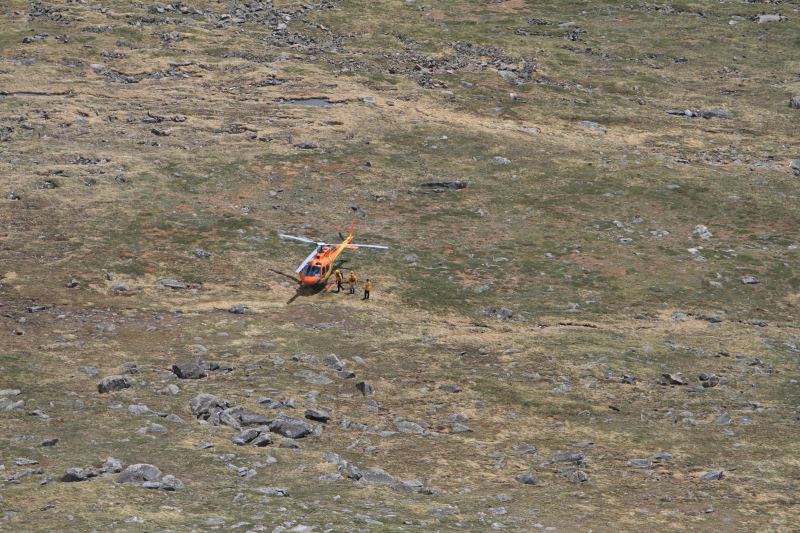 Chopper just landed.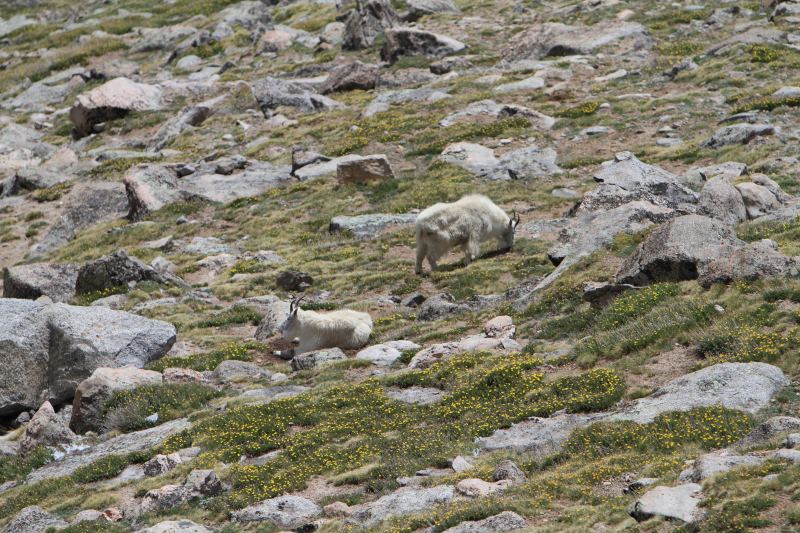 More goats.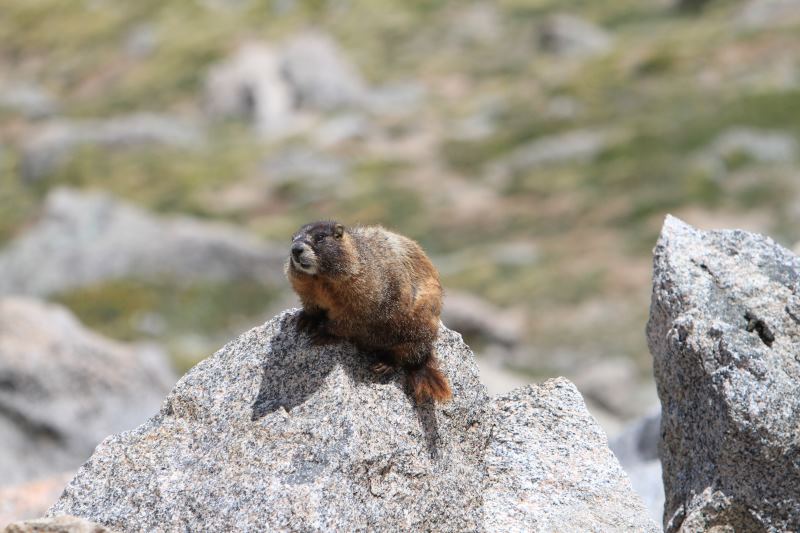 Adorable.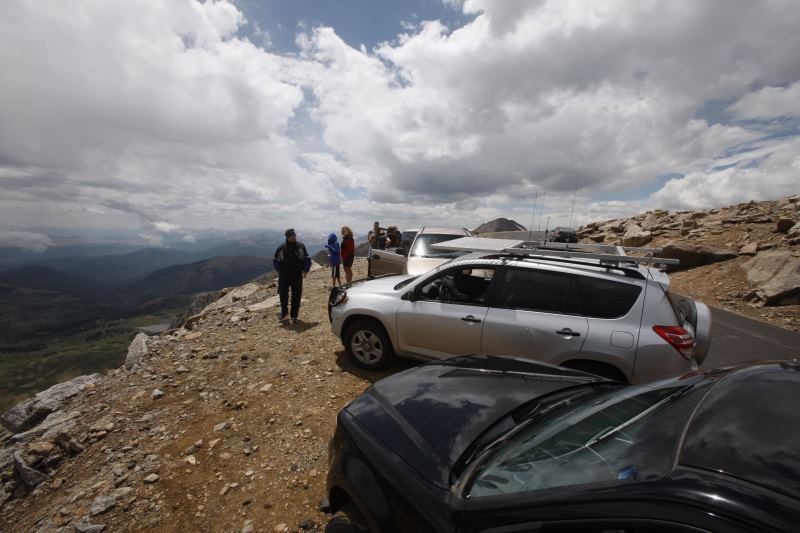 Admiring the view.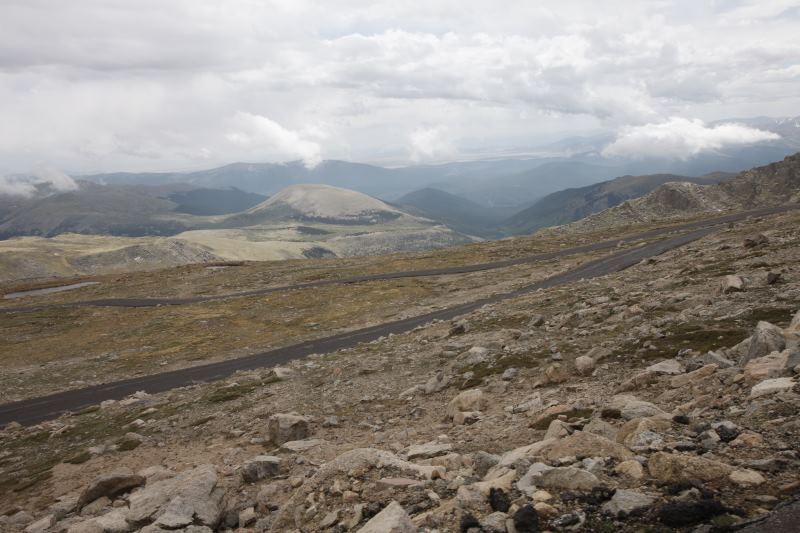 Still more road to climb.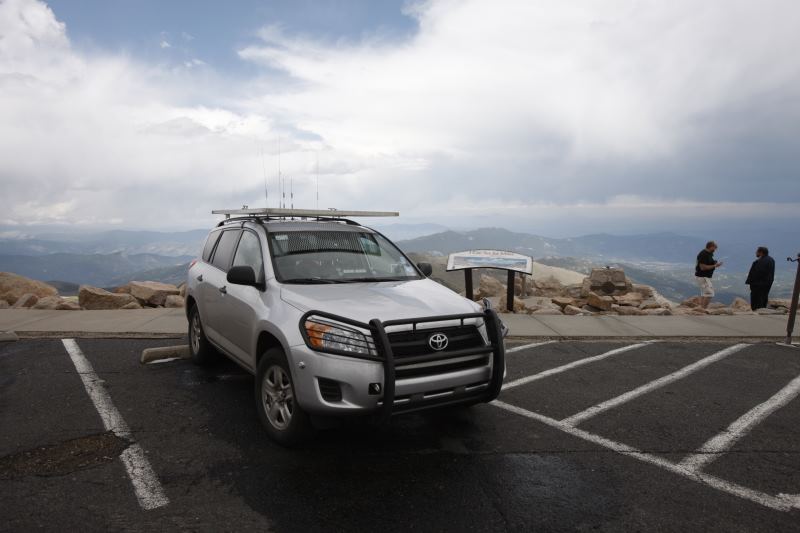 I'm here at 14,130 feet.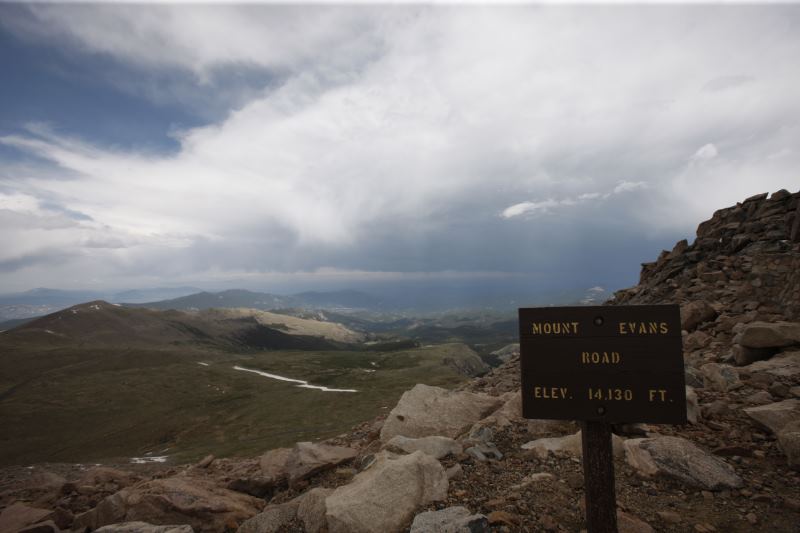 This car is seeing quite a bit of the US.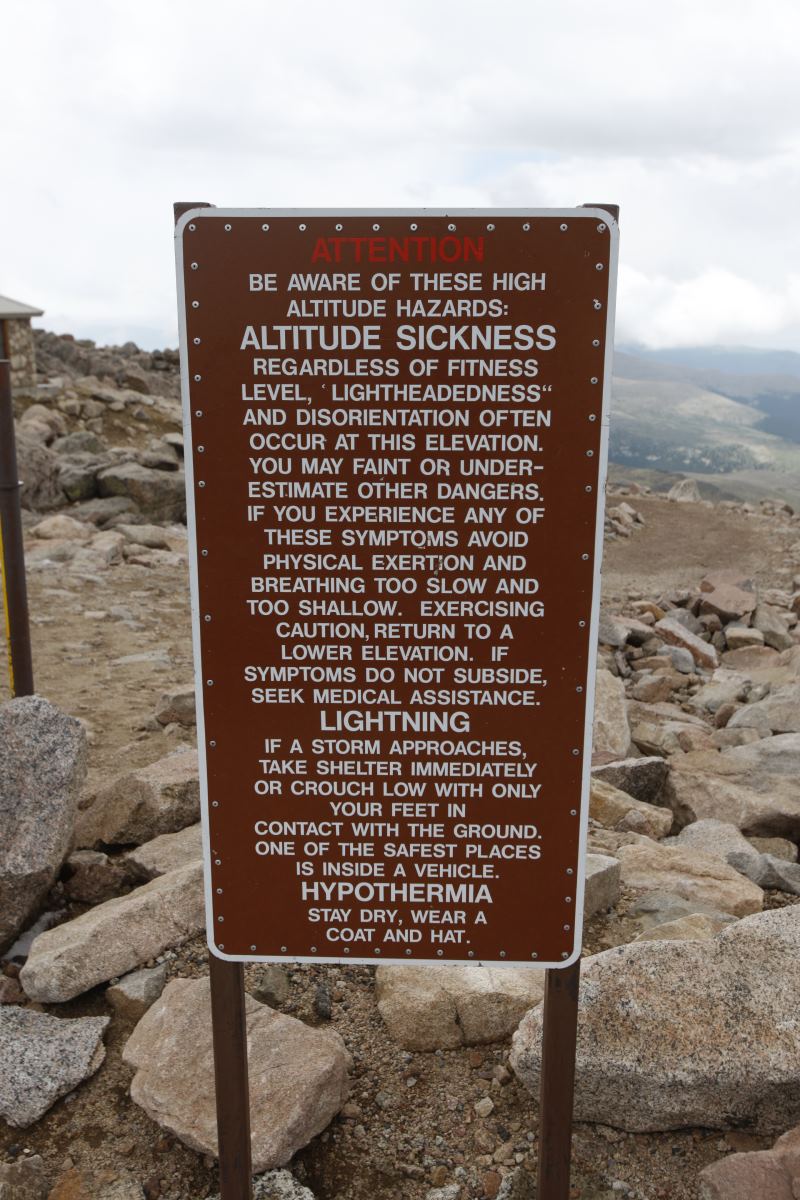 Yep... feeling that way.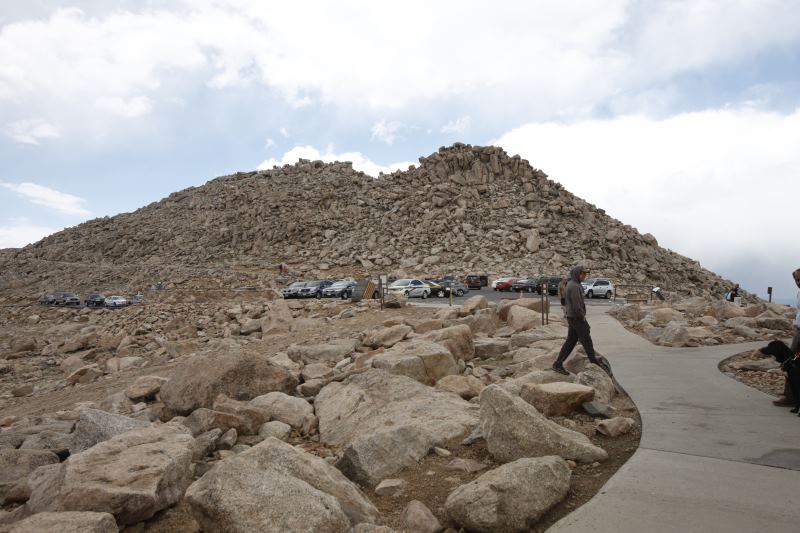 I went to the top of the hill last time, had to rest over 10 times and it took me about 30 mins.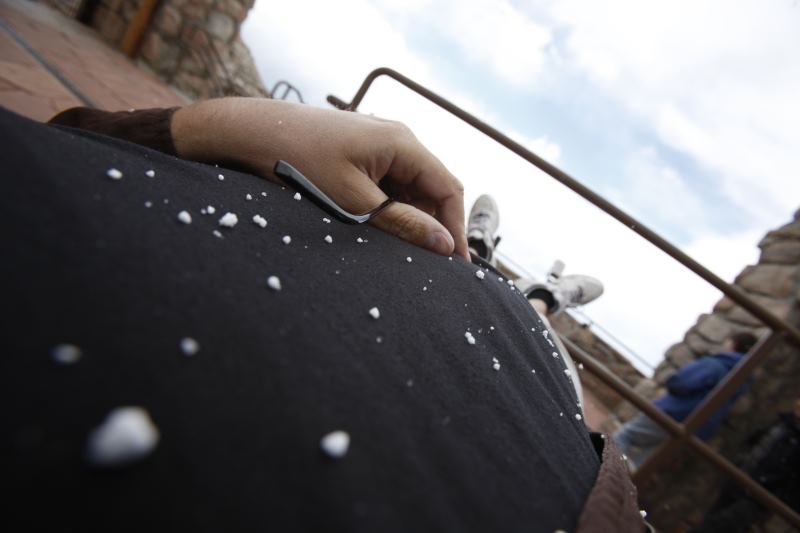 Very thin air, actually felt light headed and had to lay down for a couple of mins.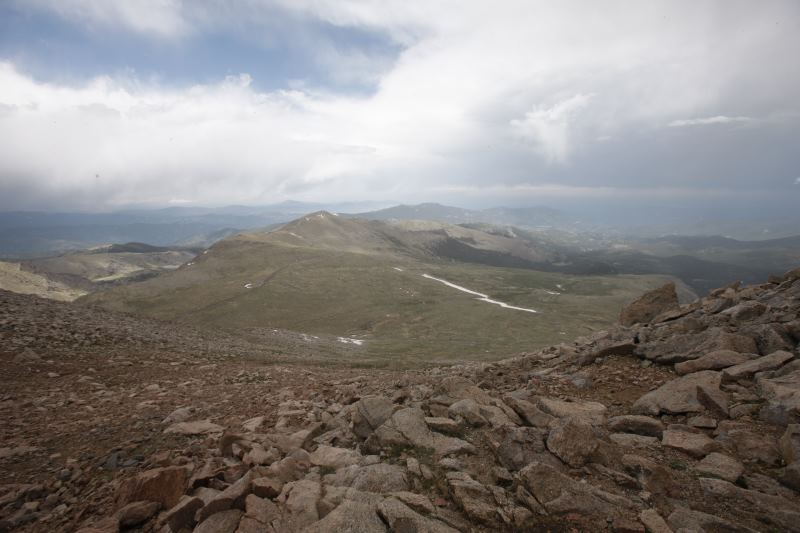 Amazing view.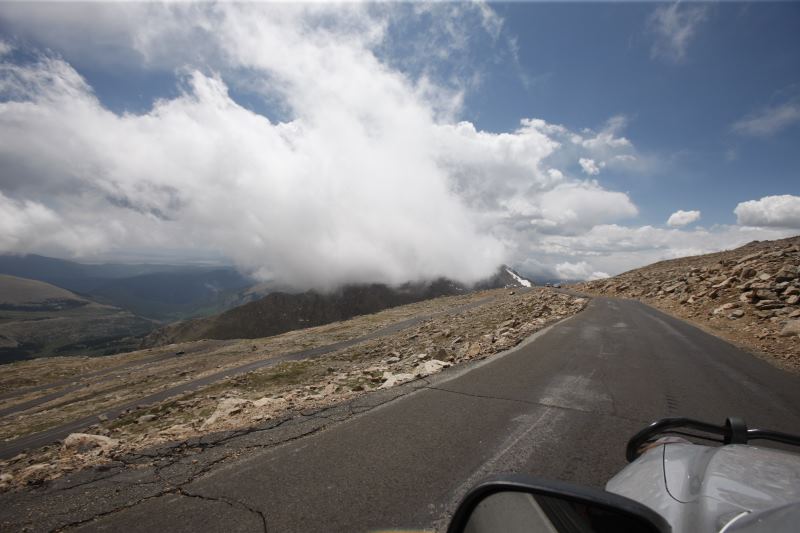 Heading back down the mountain.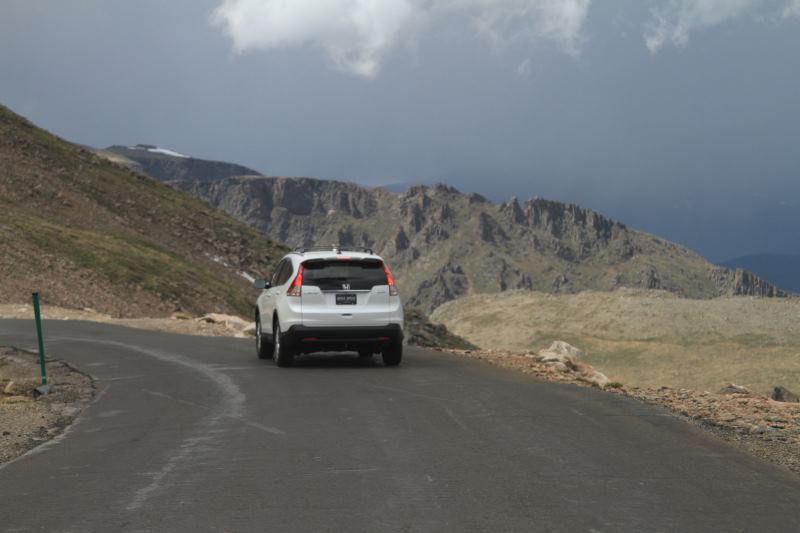 Traffic.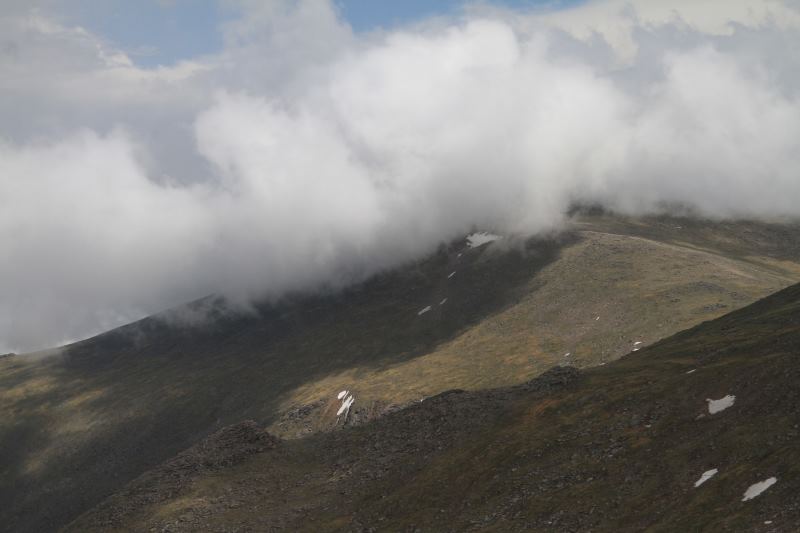 Clouds.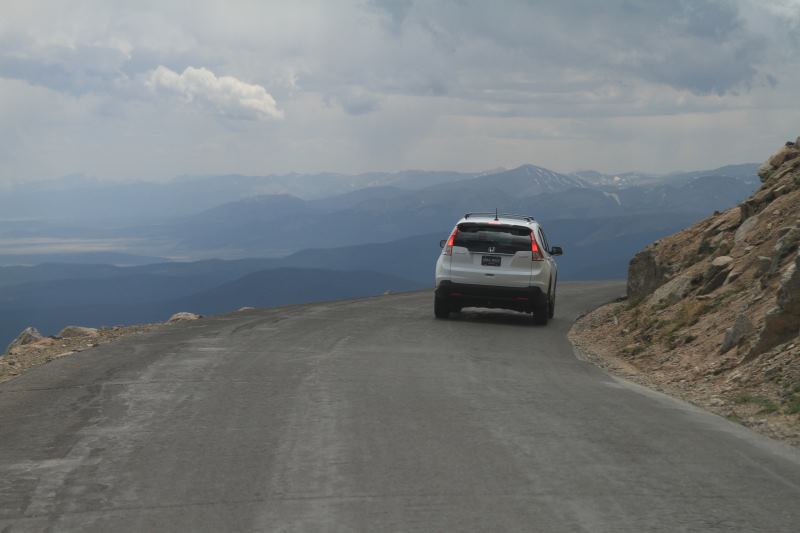 Don't take your eyes of the road, or you will end up back on the road, just a couple of thousand feet lower.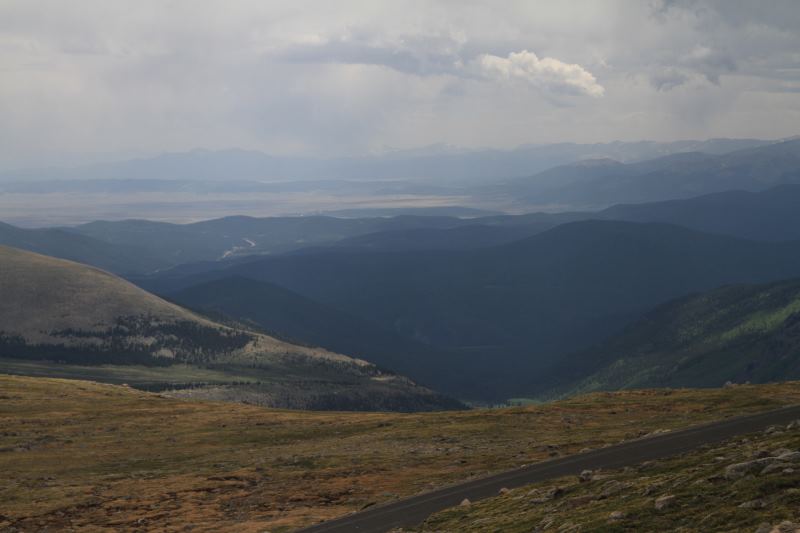 The switchbacks.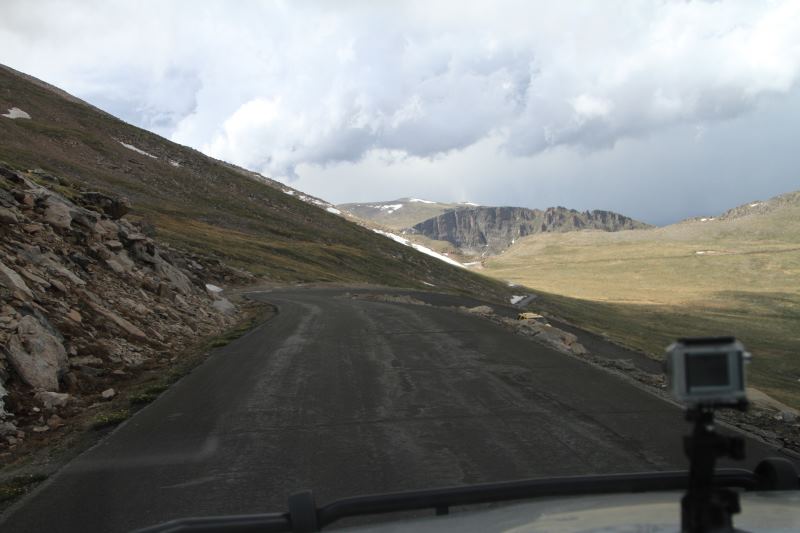 Back and forth.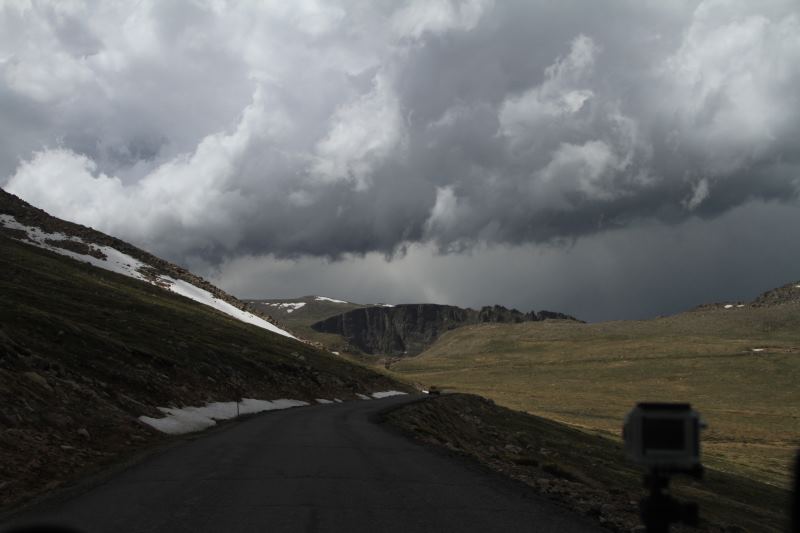 GoPro is recording.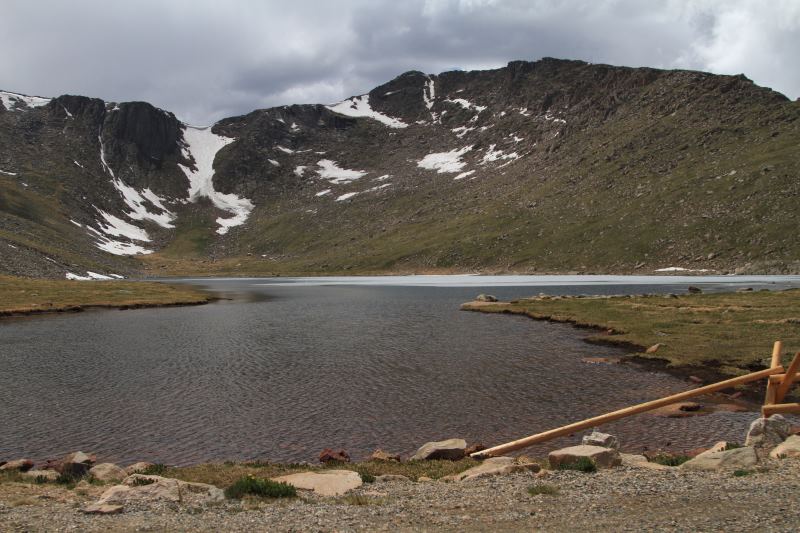 Lake is still frozen.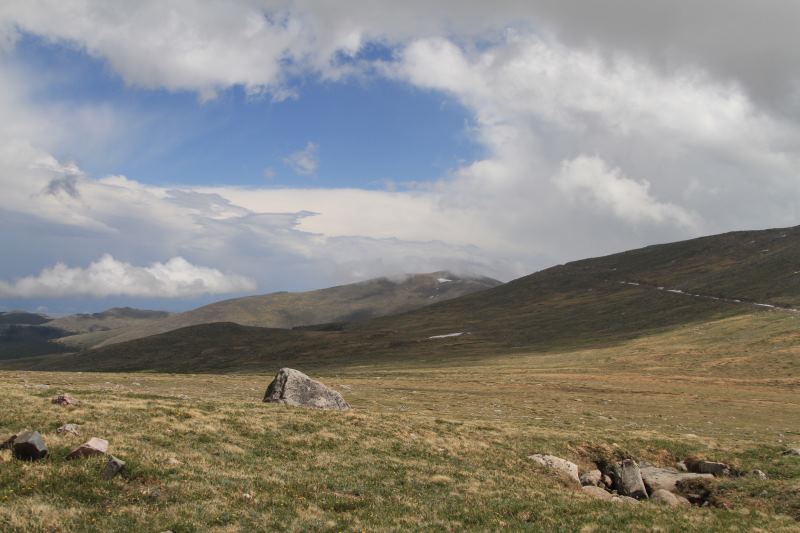 Nice.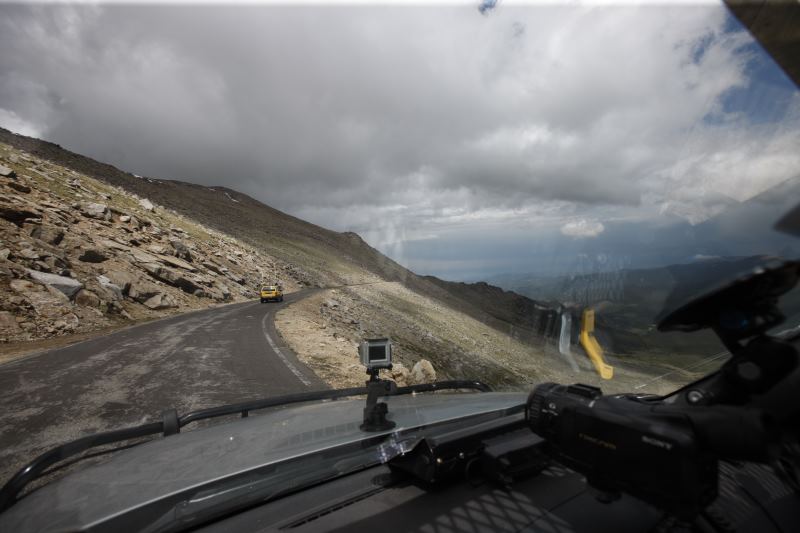 Sun is back out.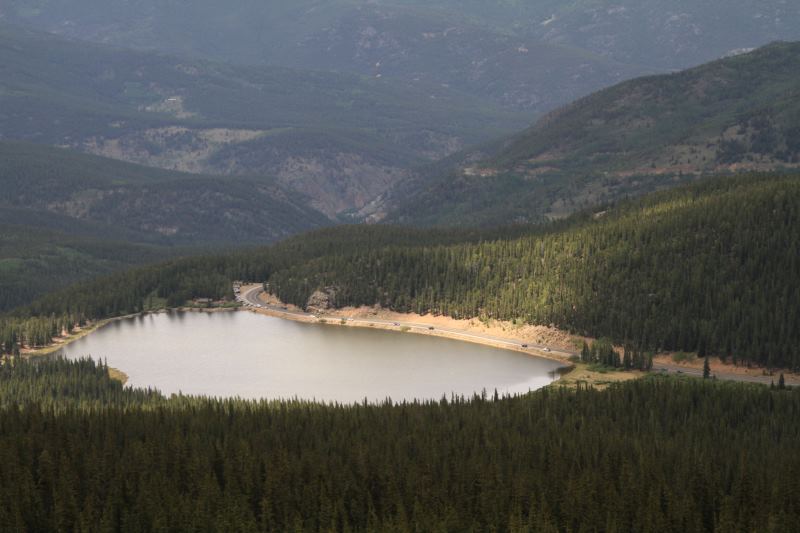 Nearly back at the base.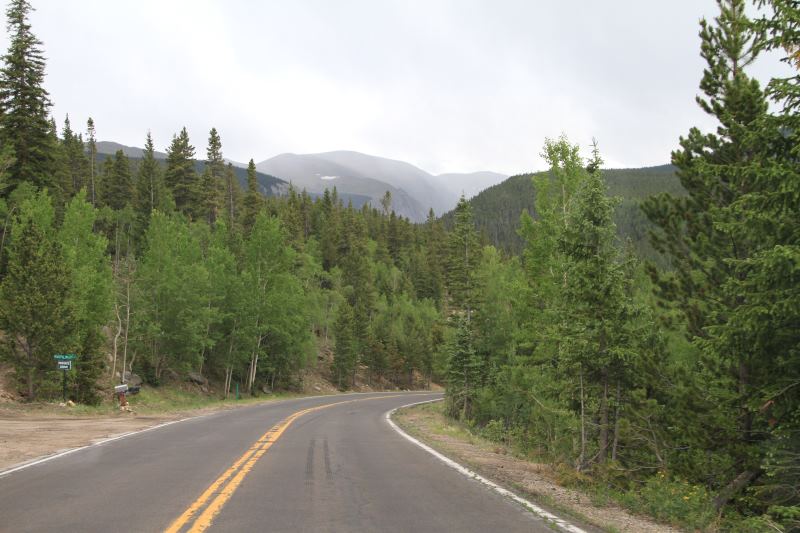 Almost done.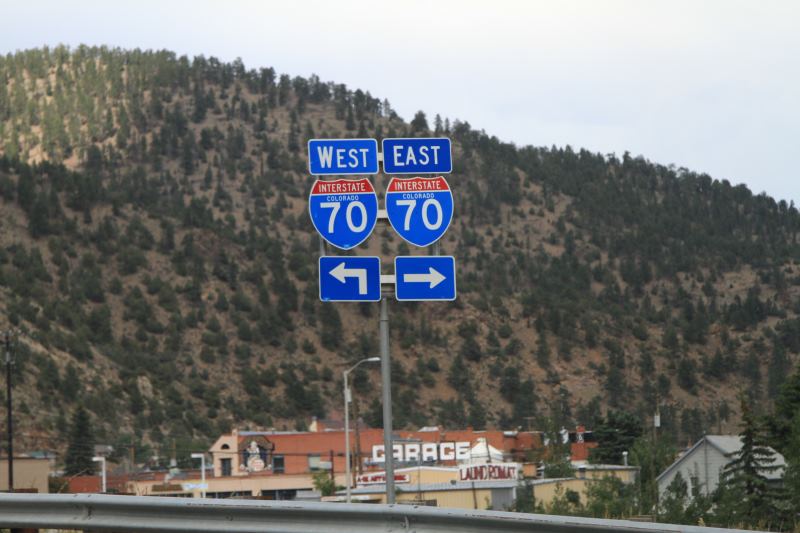 What a drive.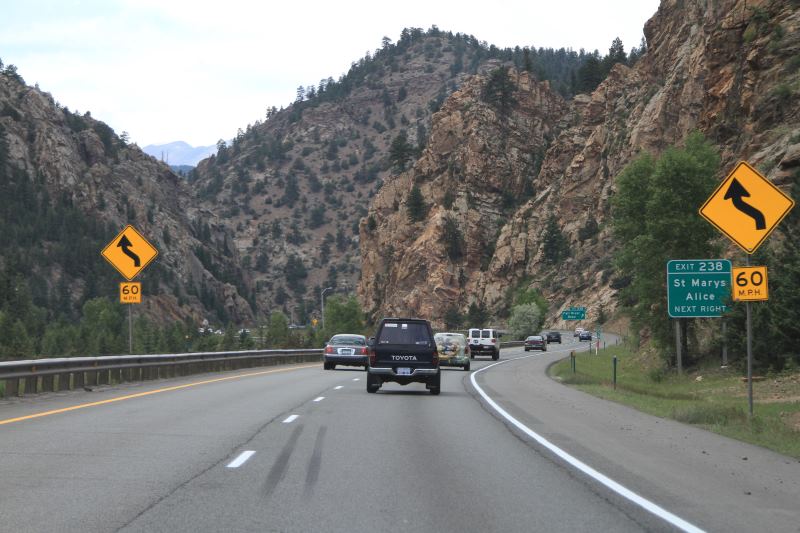 I70 is still amazing.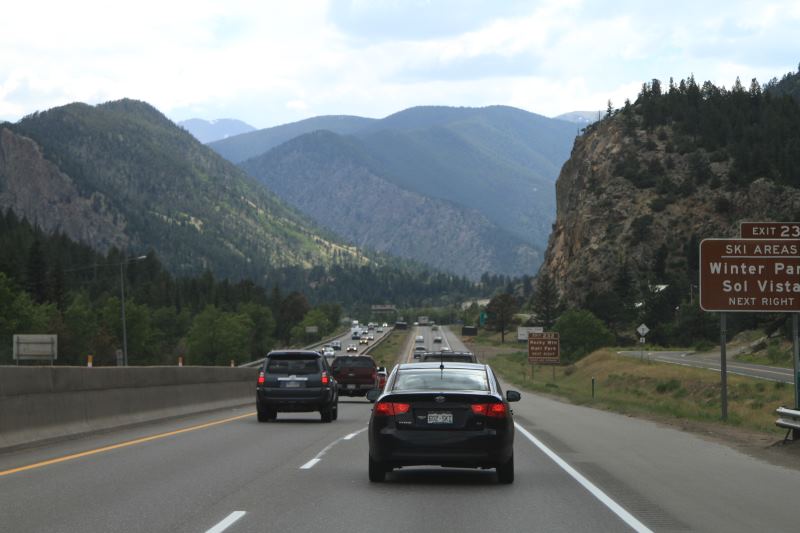 Through the mountains.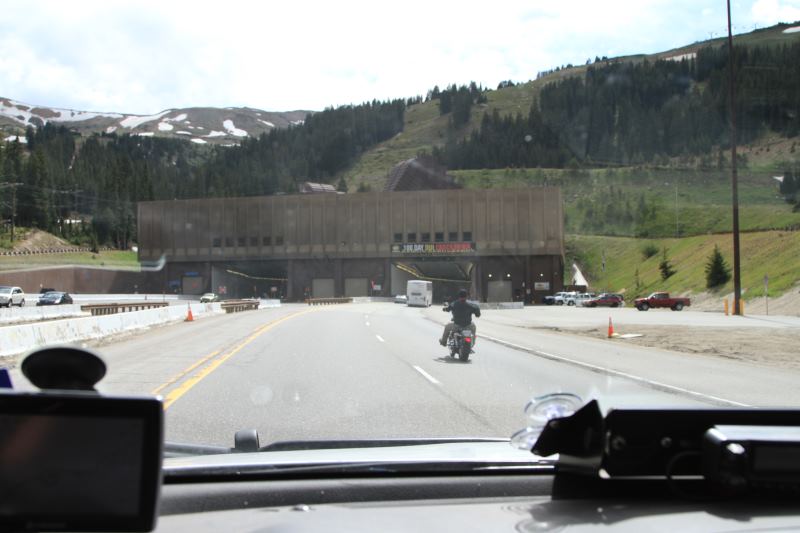 Into tunnels.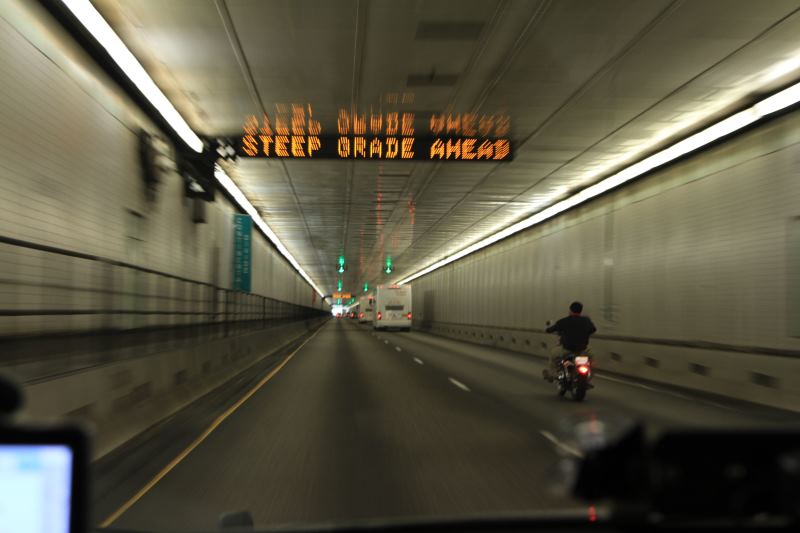 Even this is around 11,000 feet.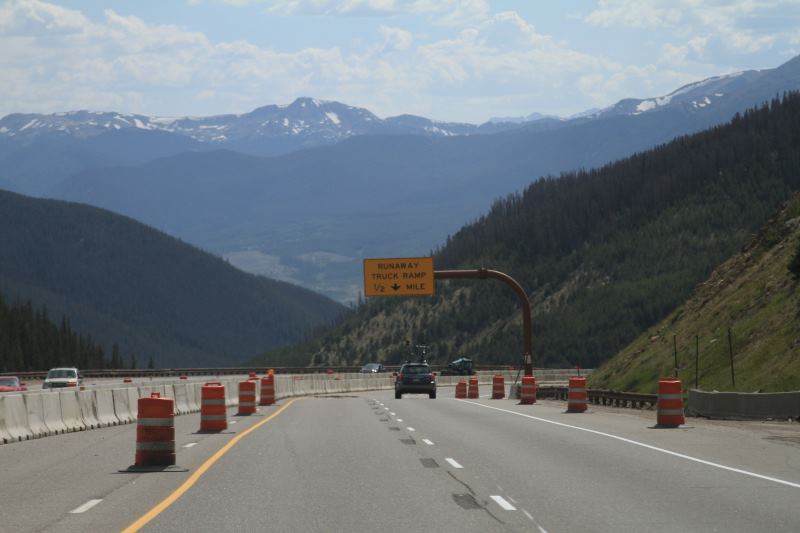 Heading to Grand Junction, Colorado for tomorrows drive.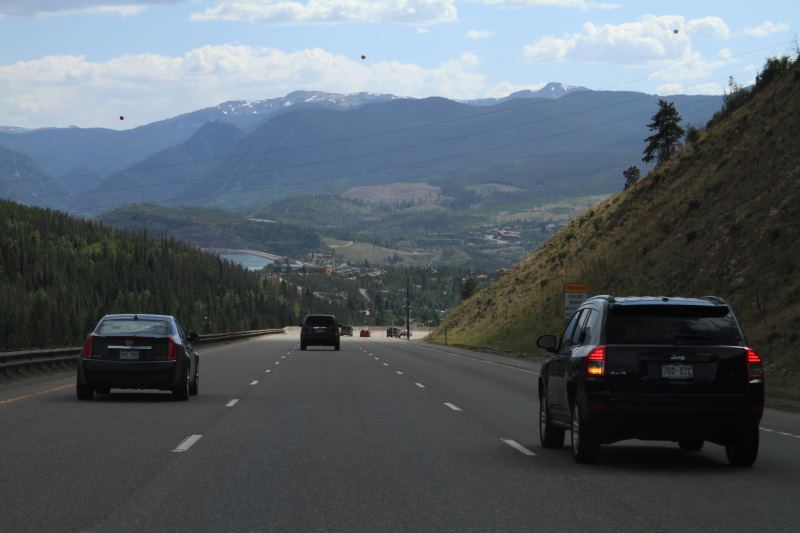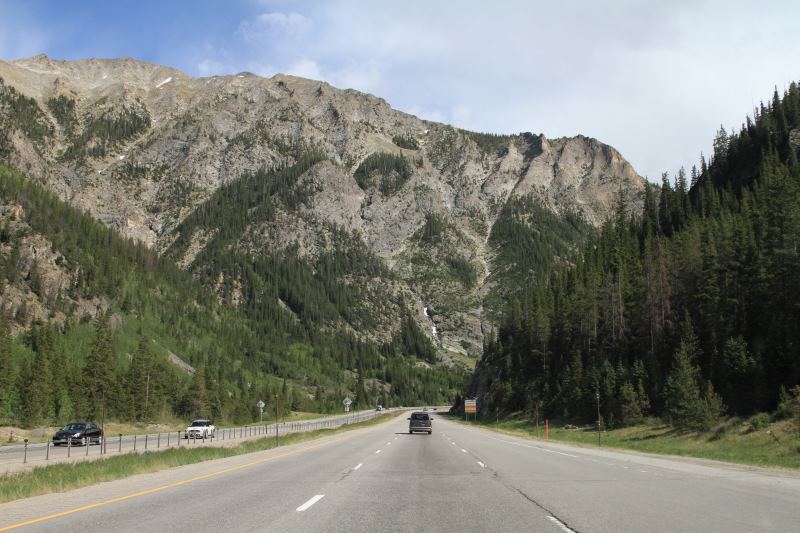 Nice mountains.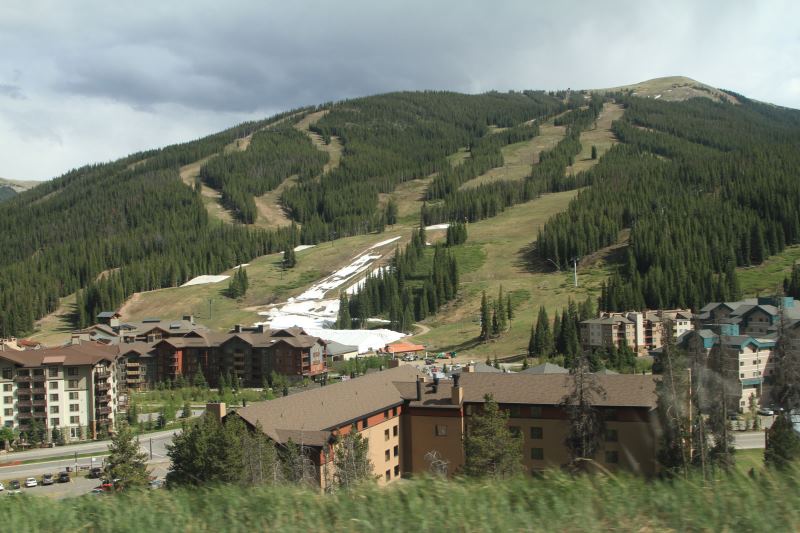 Ski fields.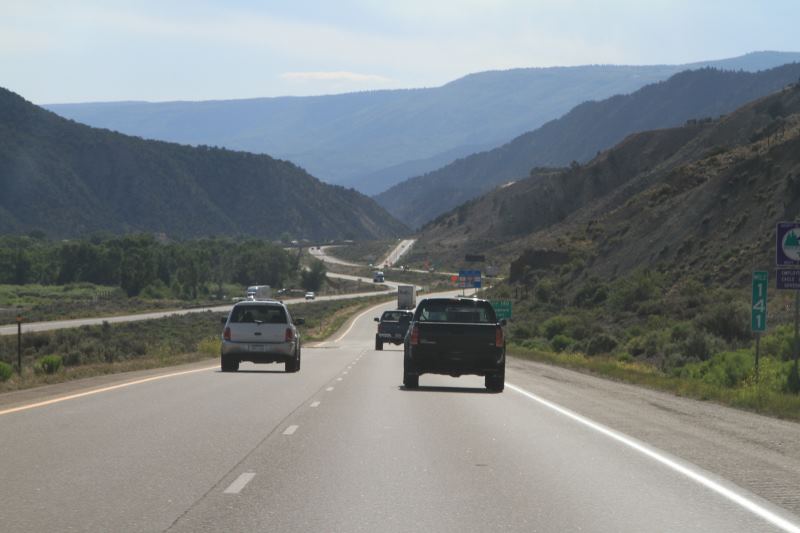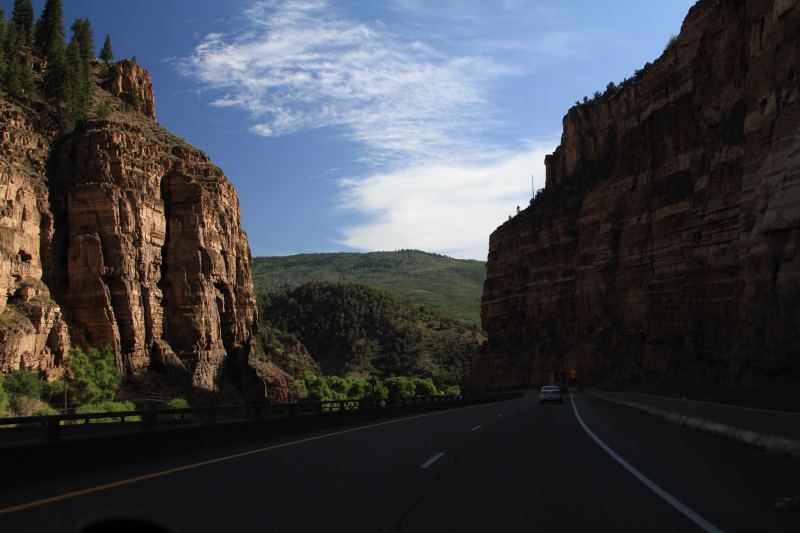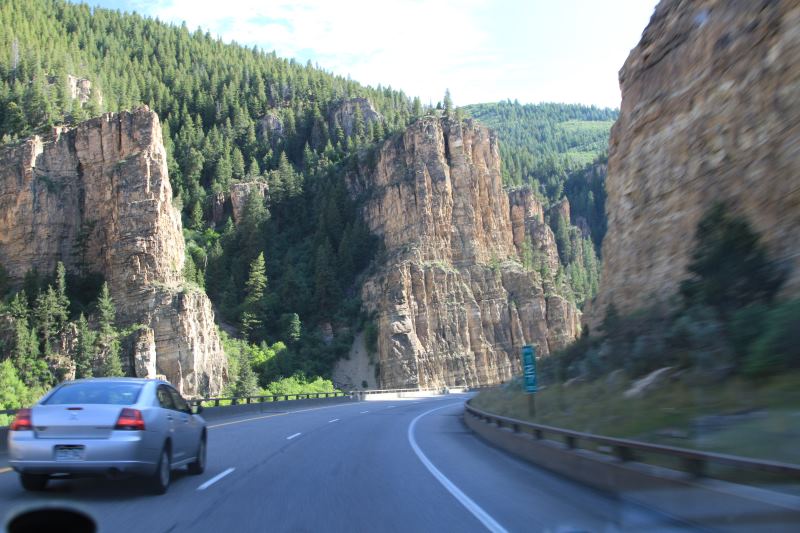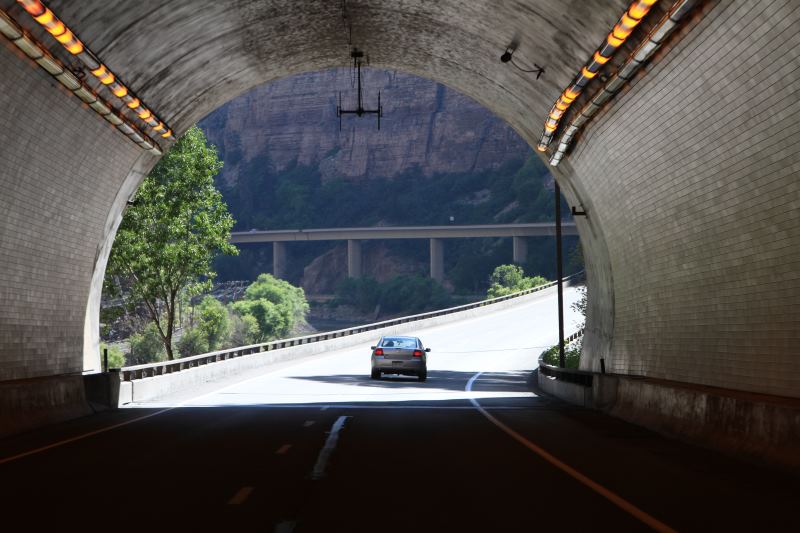 Through the tunnels.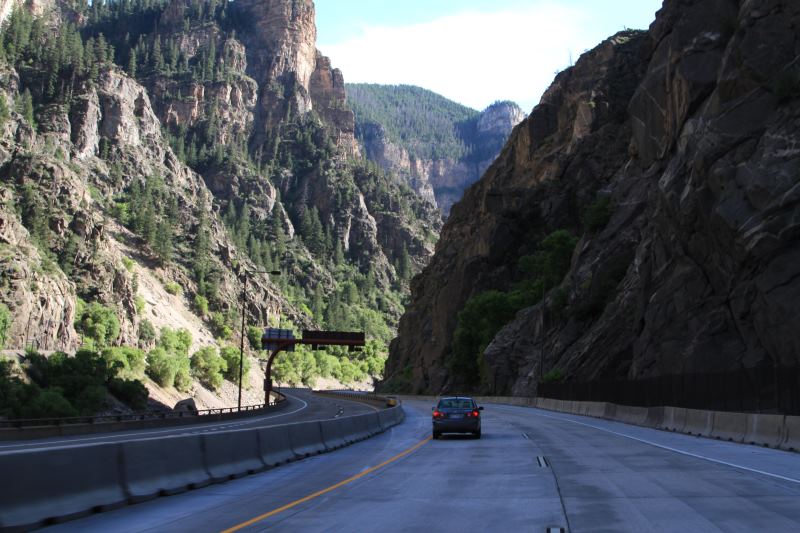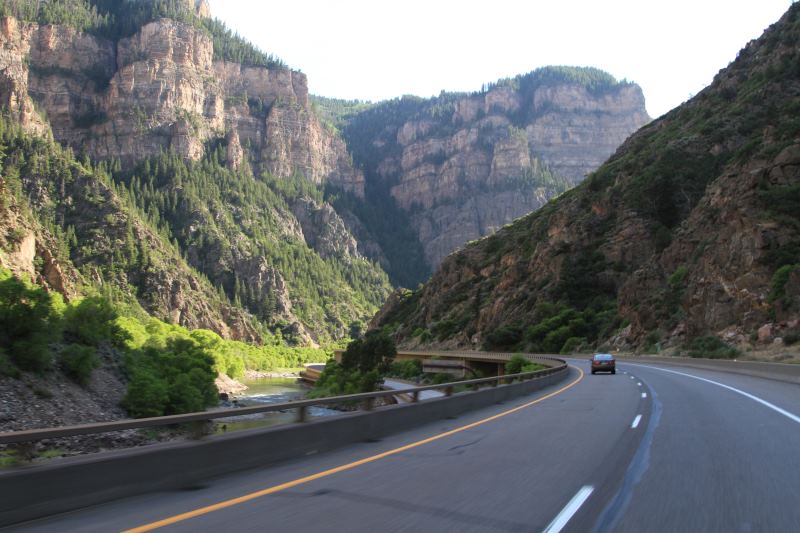 Nice drive.