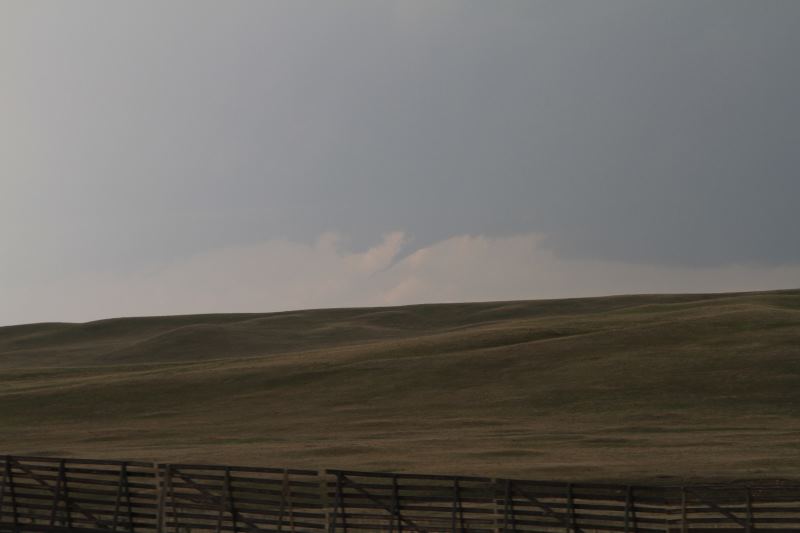 I was not expecting anything big today. But.... Here is a funnel in the distance.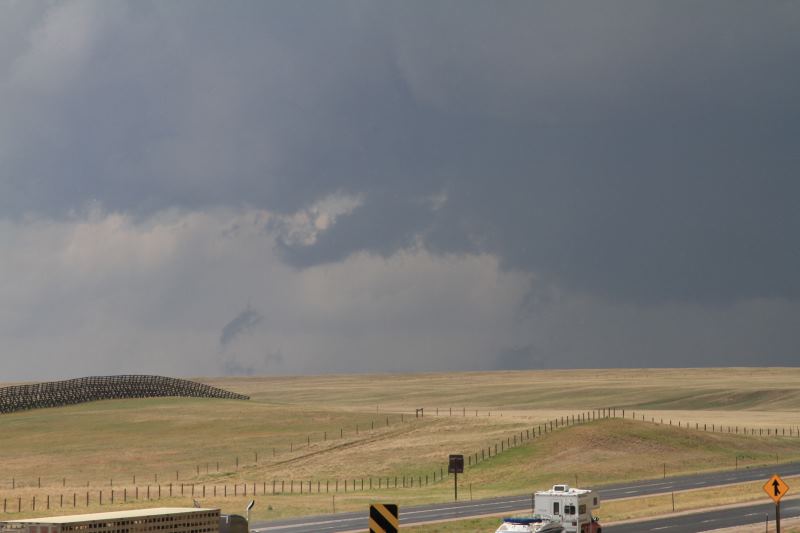 Moved a few miles further up the road.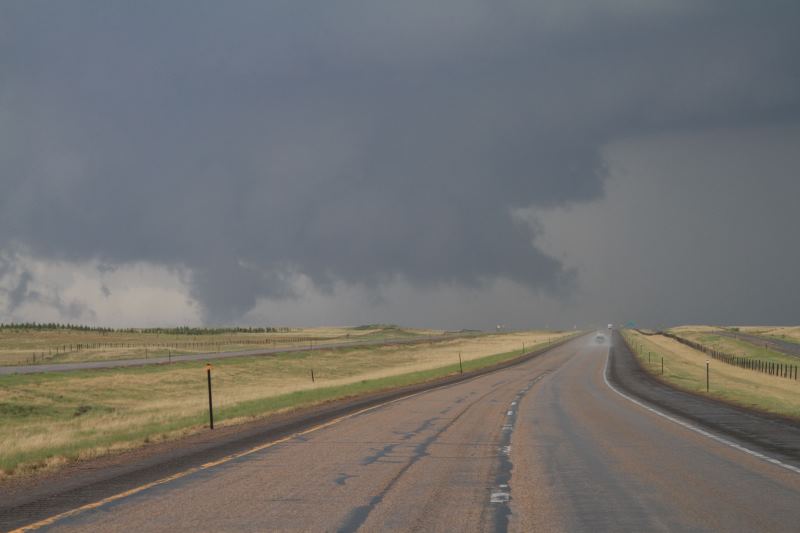 Watching this wall cloud VERY carefully.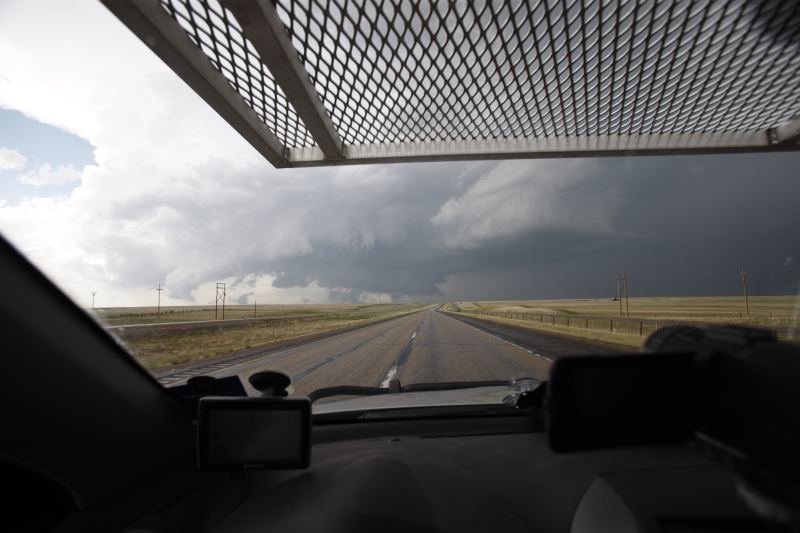 Tornado warning is active.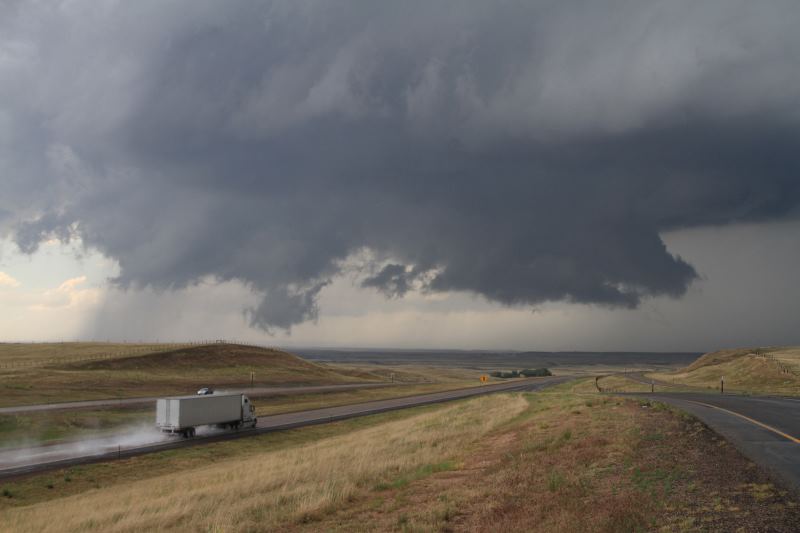 Amazing!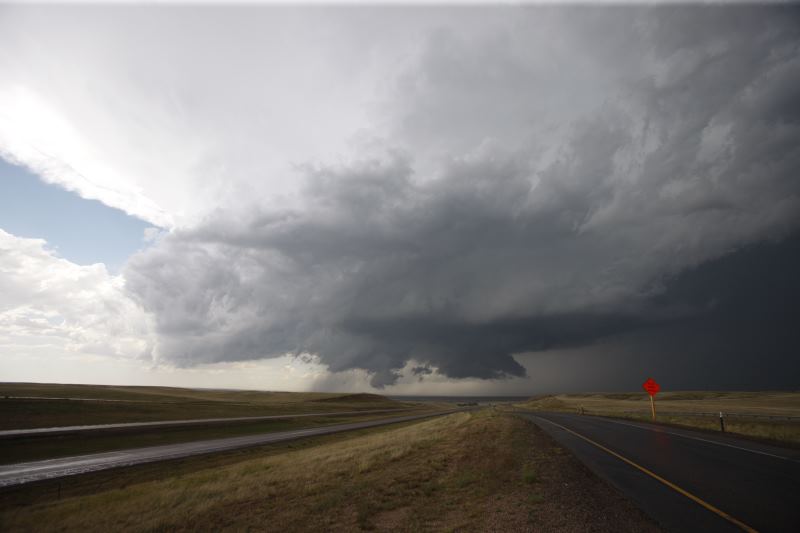 Storm was rotating strongly.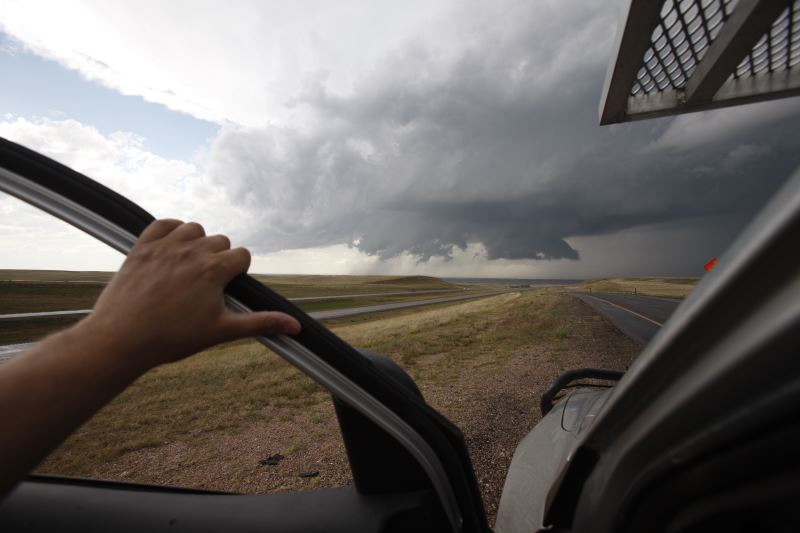 Getting creative the hand/arm modelling.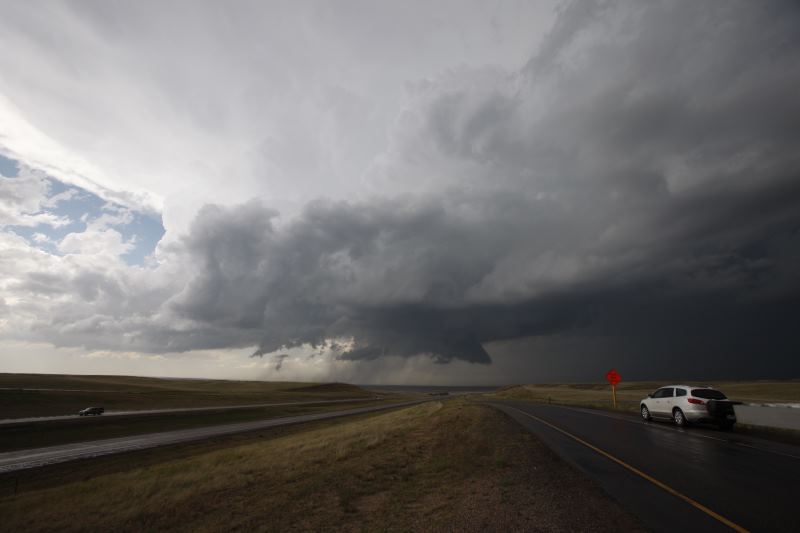 Amazing.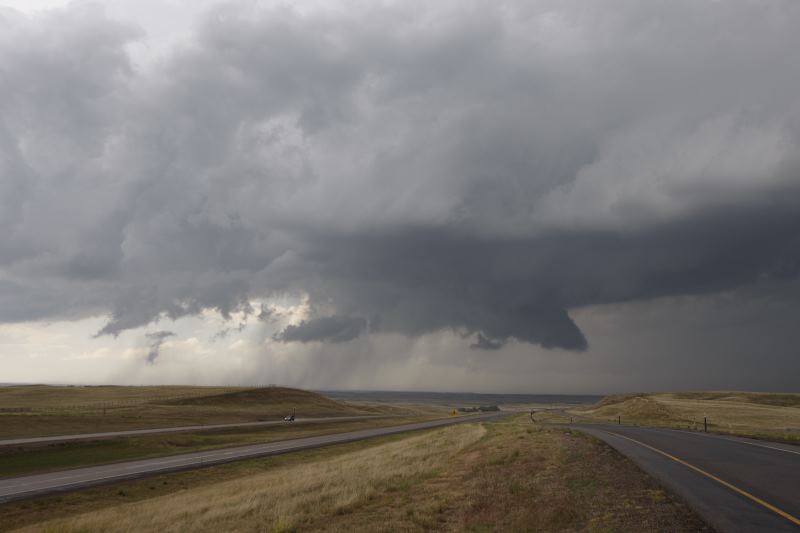 Still no tornado.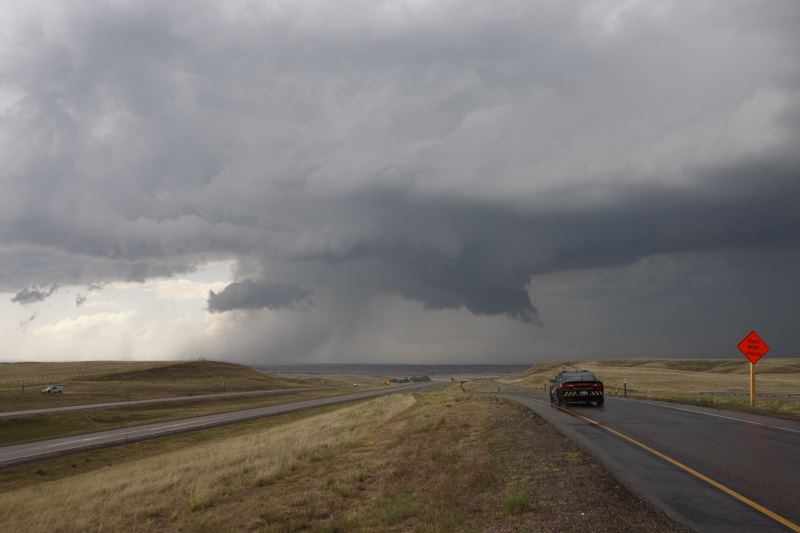 Not yet.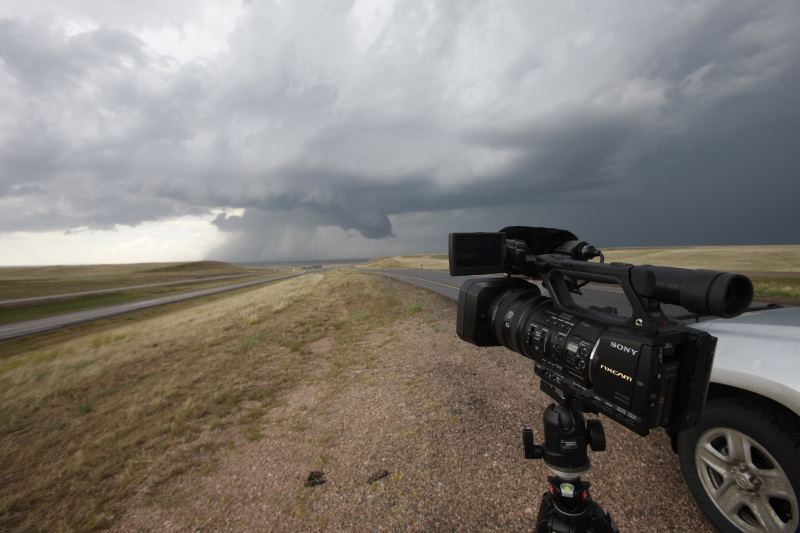 It is SO slow moving.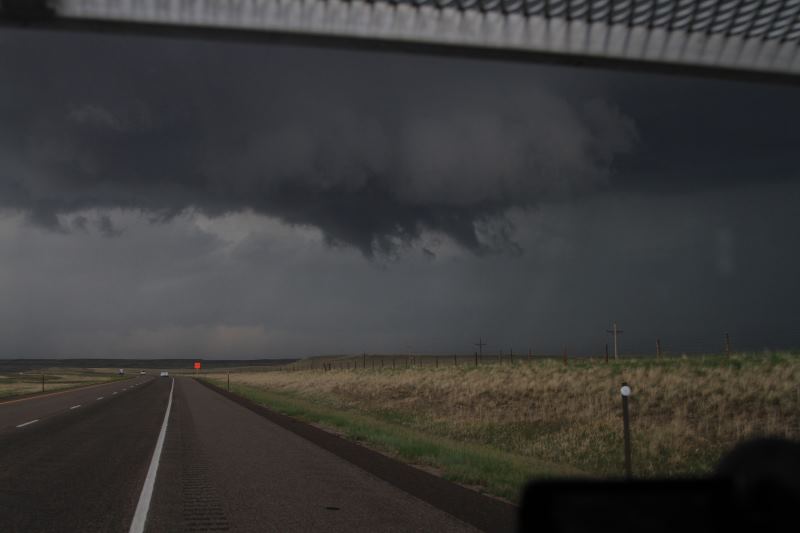 Storm was travelling at around 10mph.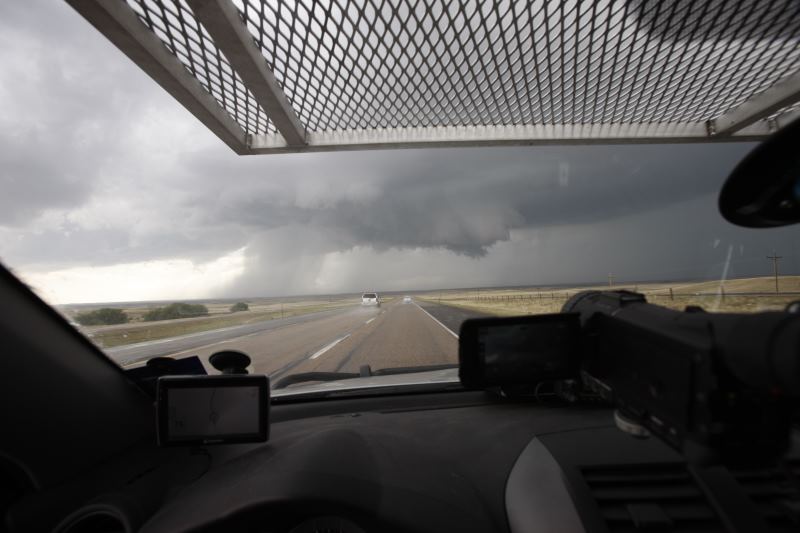 Re-positioning.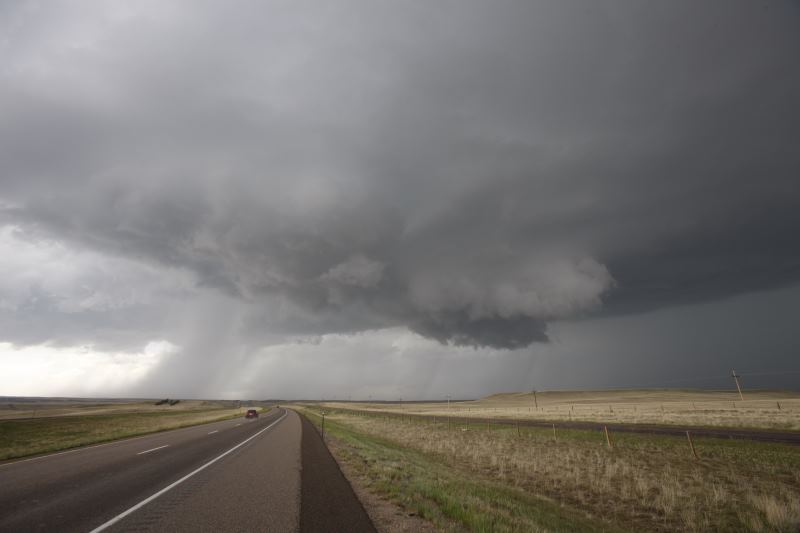 Wall cloud not as pronounced.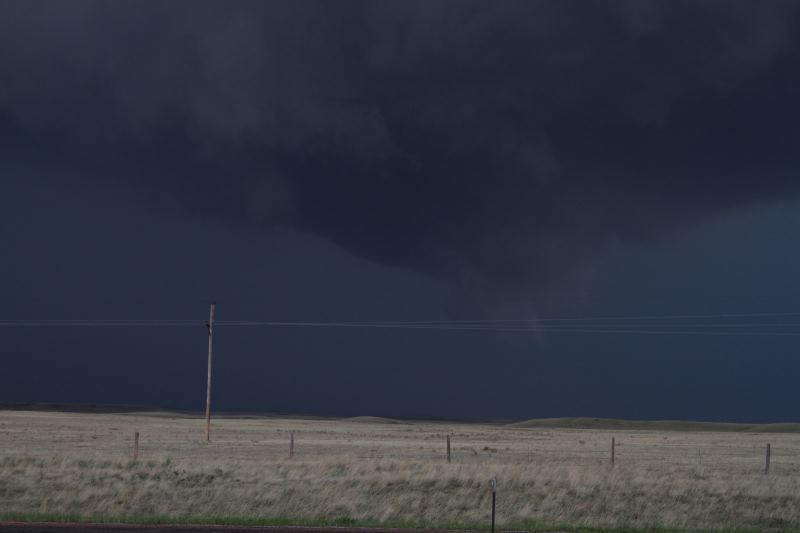 Funnel?? not quite, but close.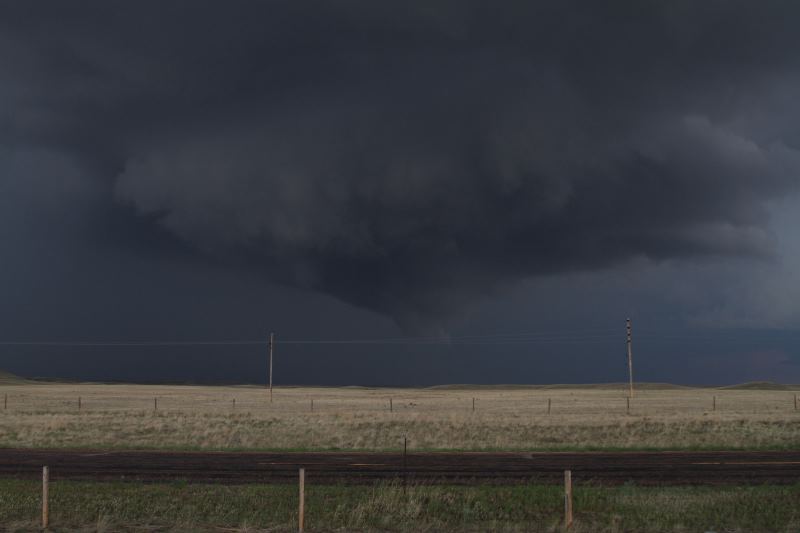 It's trying.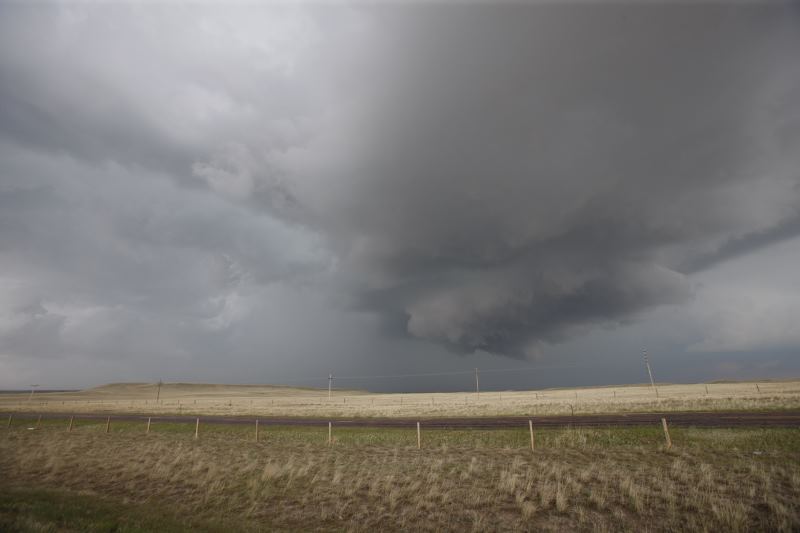 Still trying.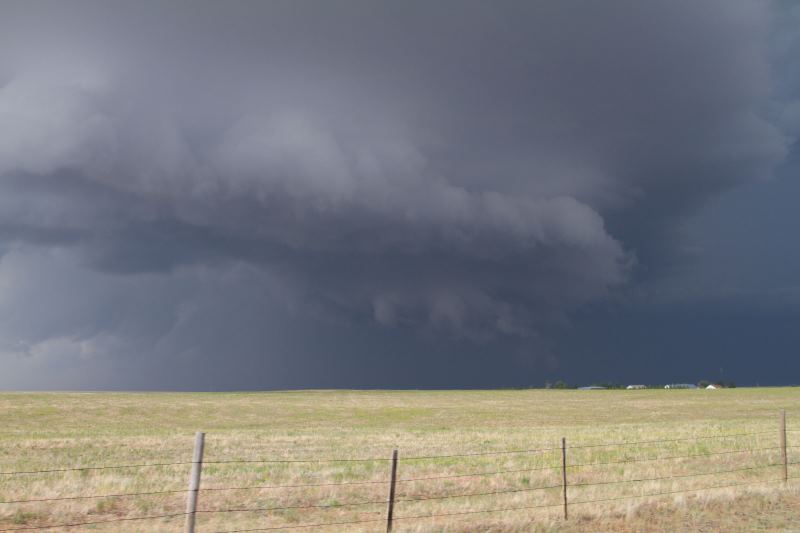 How long will this continue?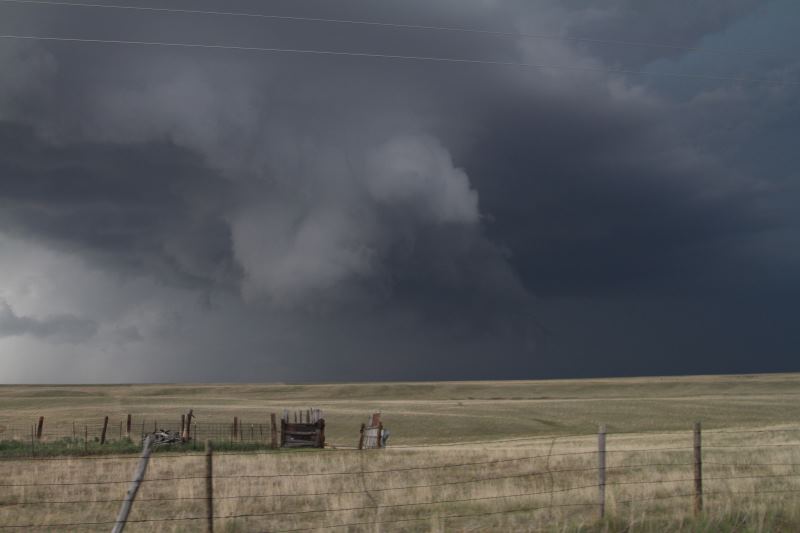 Wall cloud has re-formed.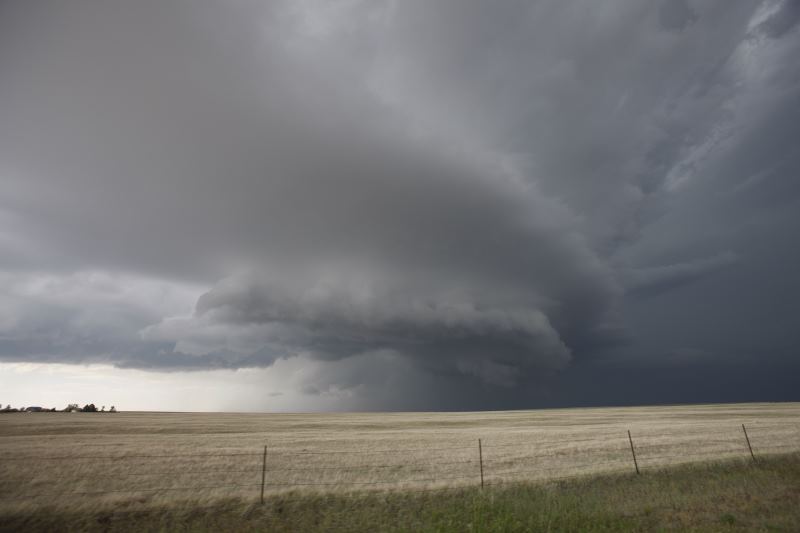 This is an amazing storm.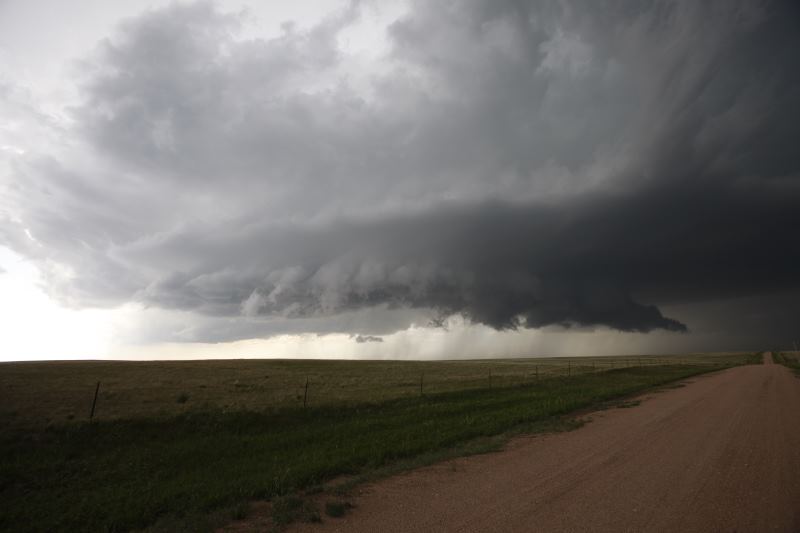 So slow moving.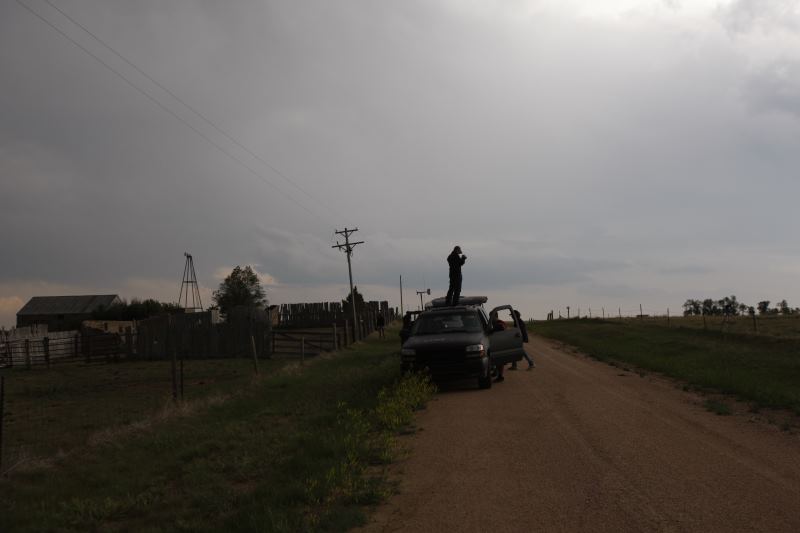 In a great spot.. Found Reed Timmer.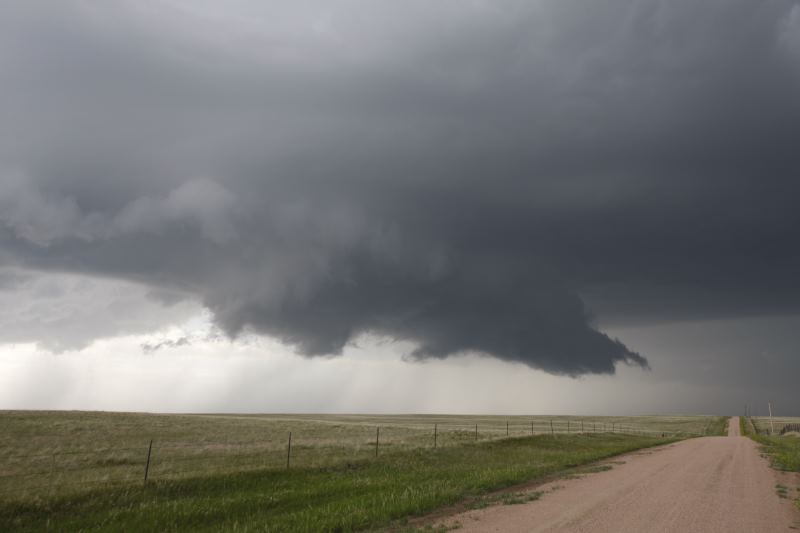 Must be in the right place.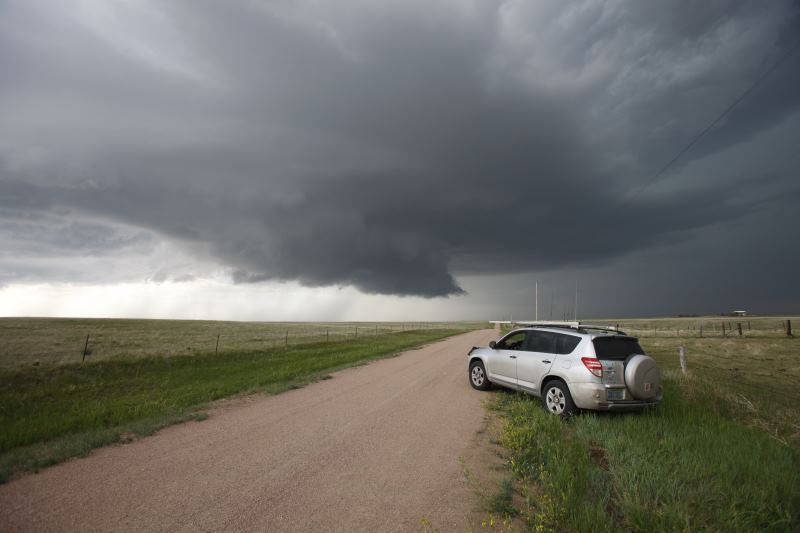 Very happily parked.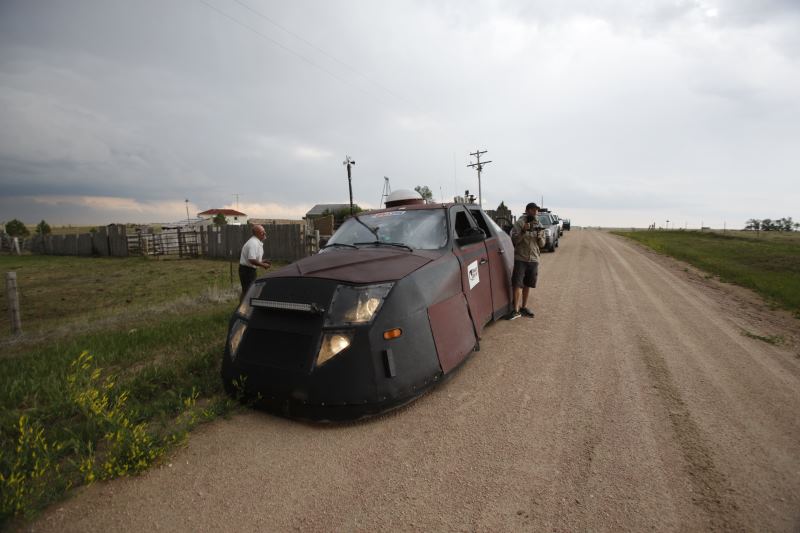 The Dominator.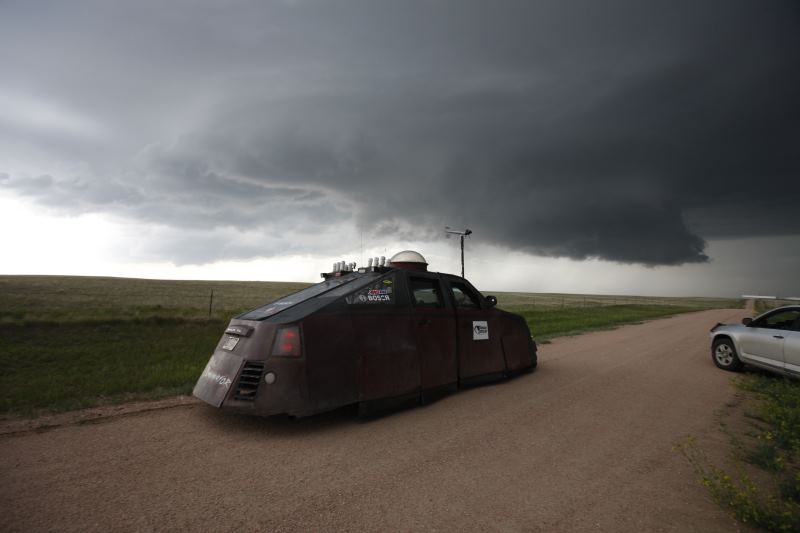 Off it goes.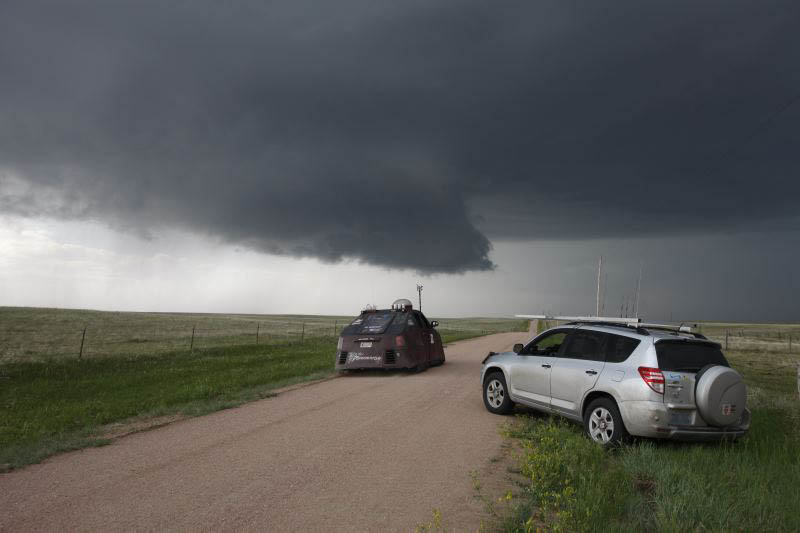 Do I follow?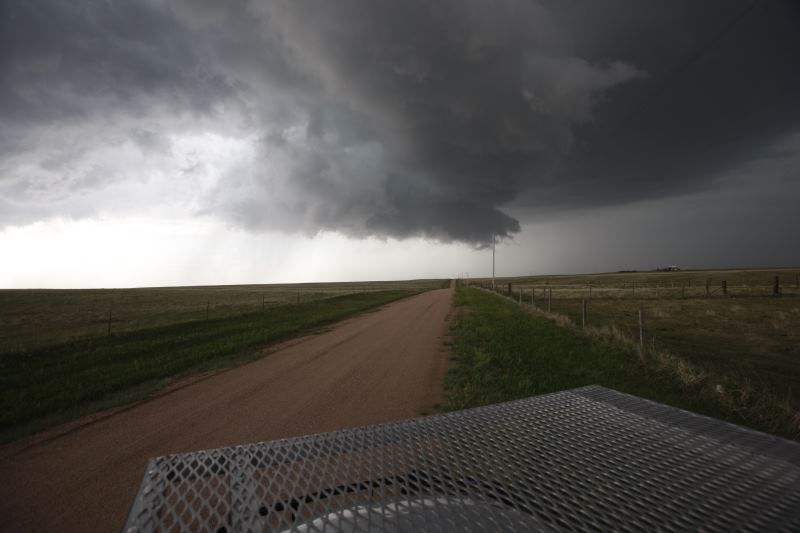 Yes... In a moment.. I can see everything from here.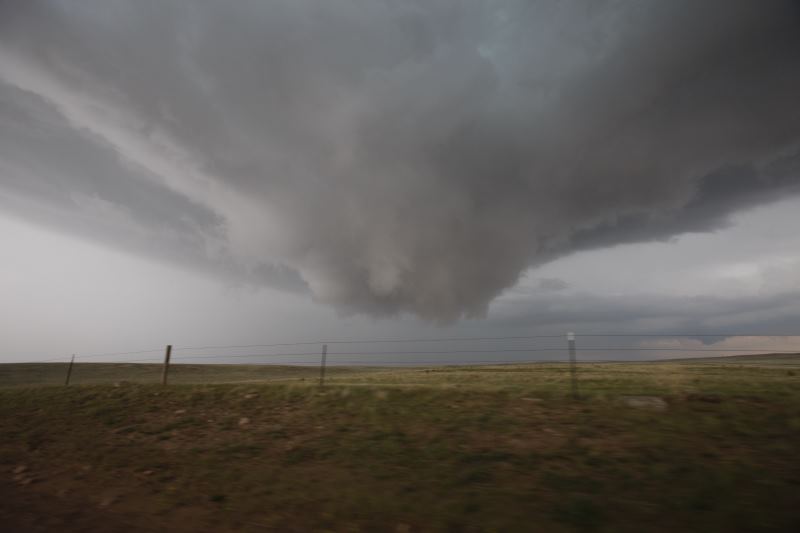 I can not believe a tornado has not formed yet.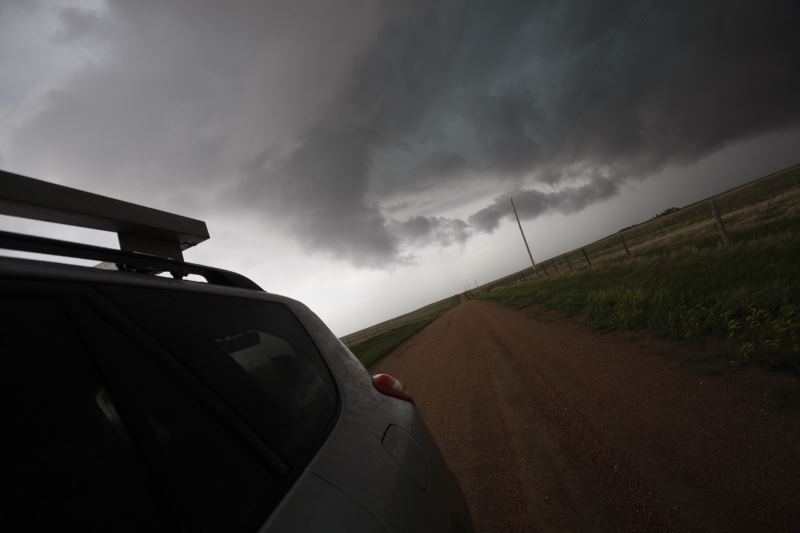 Looking back.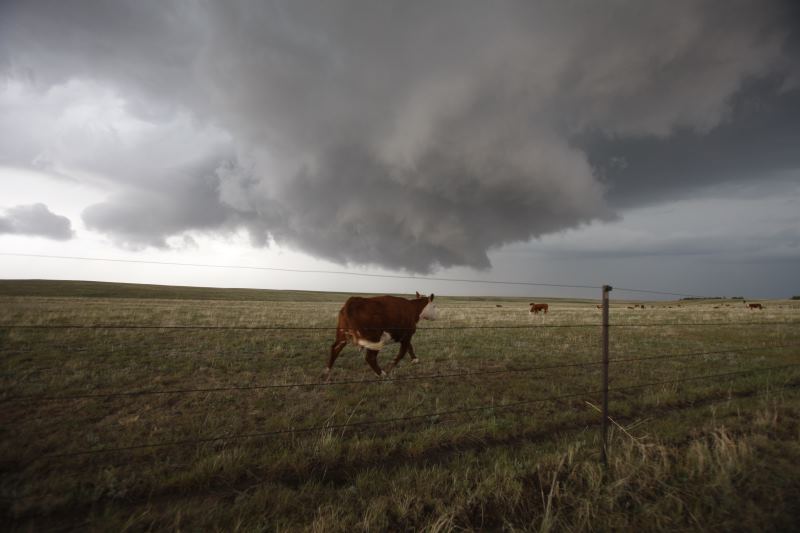 Cows running (from me)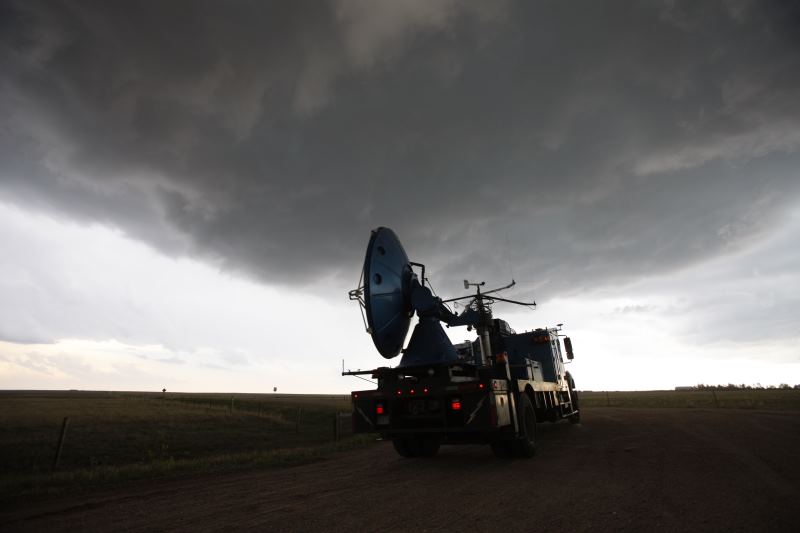 DOW (Doppler on wheels)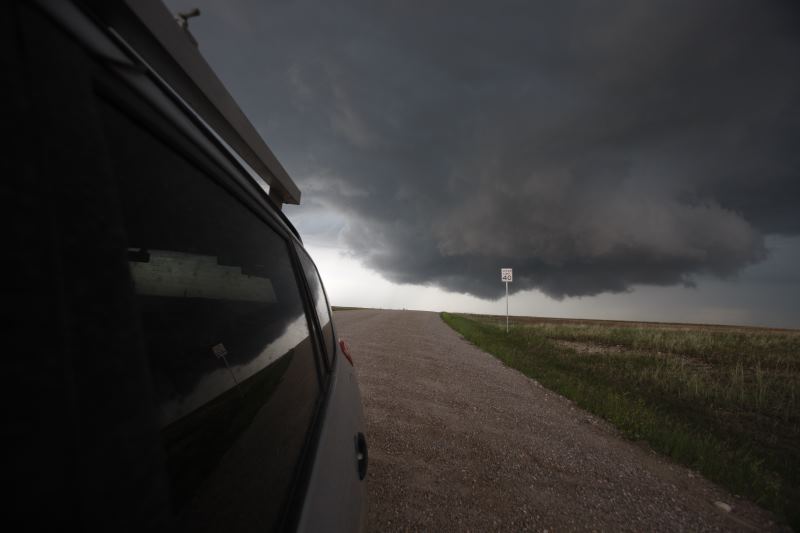 Still have a wall cloud formed.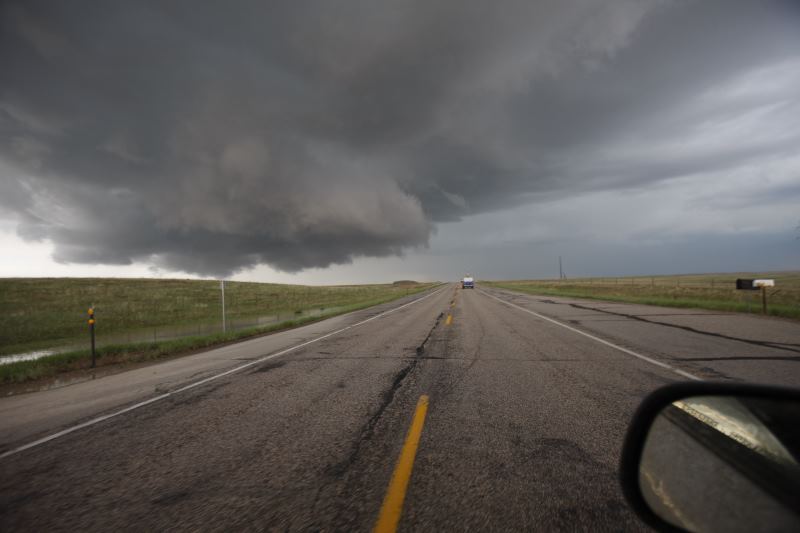 Still no tornado.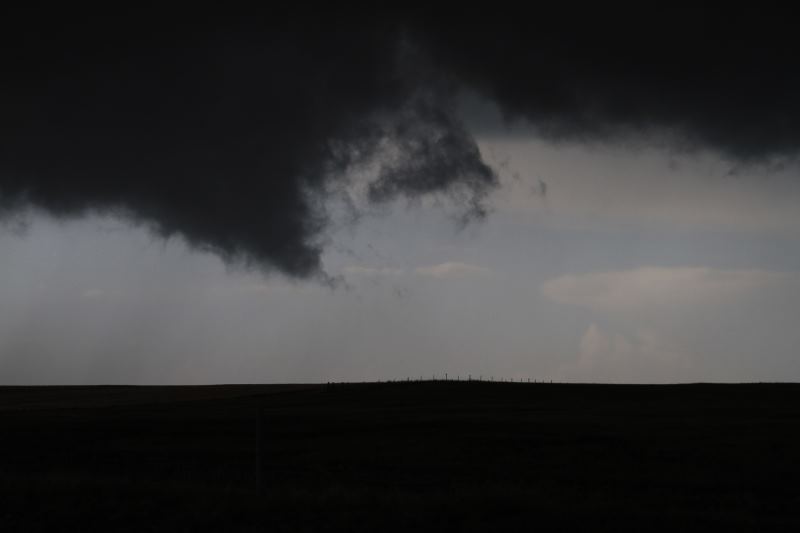 Is it?....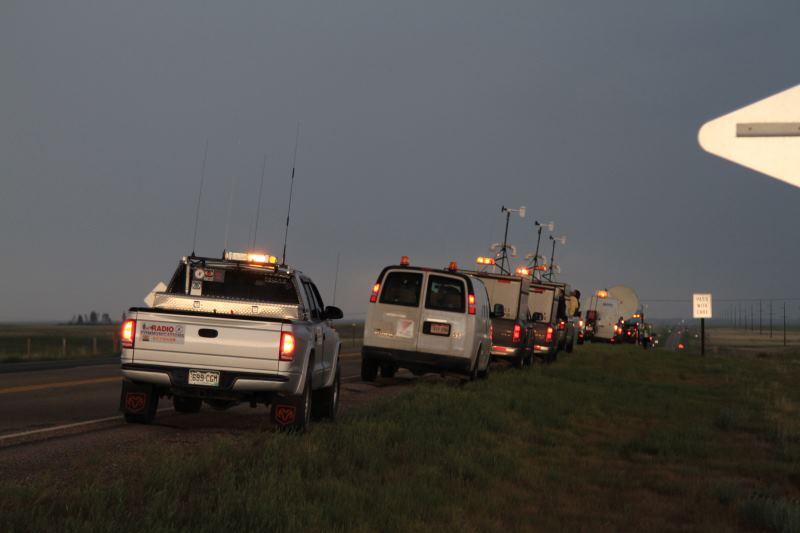 Rotate team.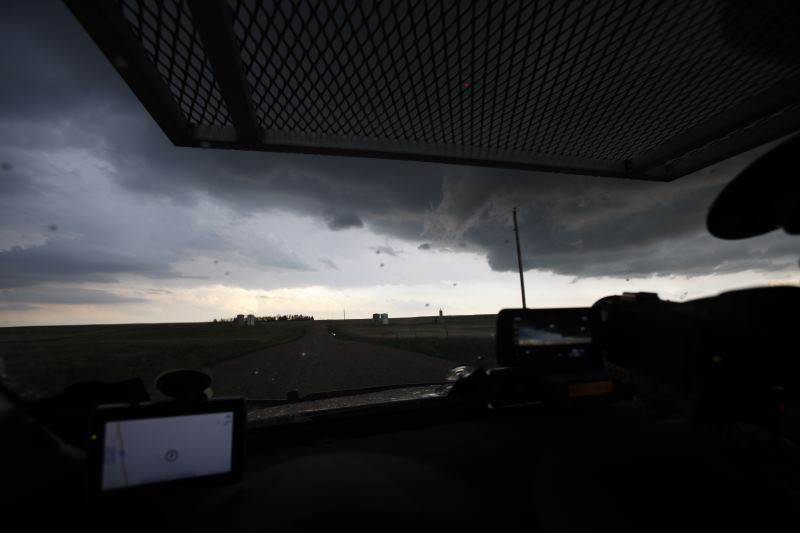 No.. Still no tornado.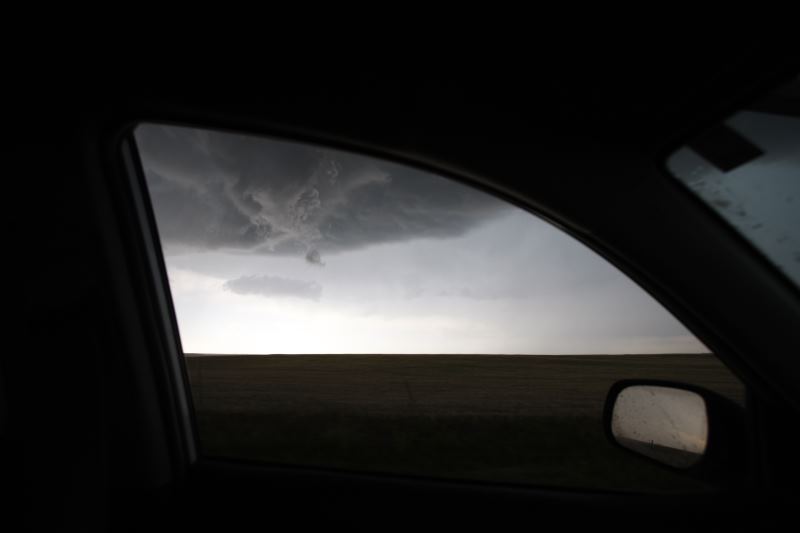 I have been tracking this for almost an hour and a half.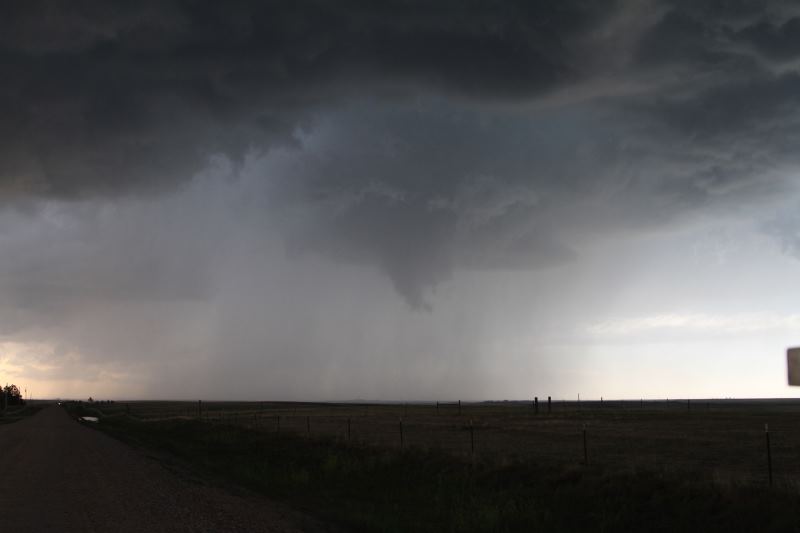 Tornado???? No... not yet.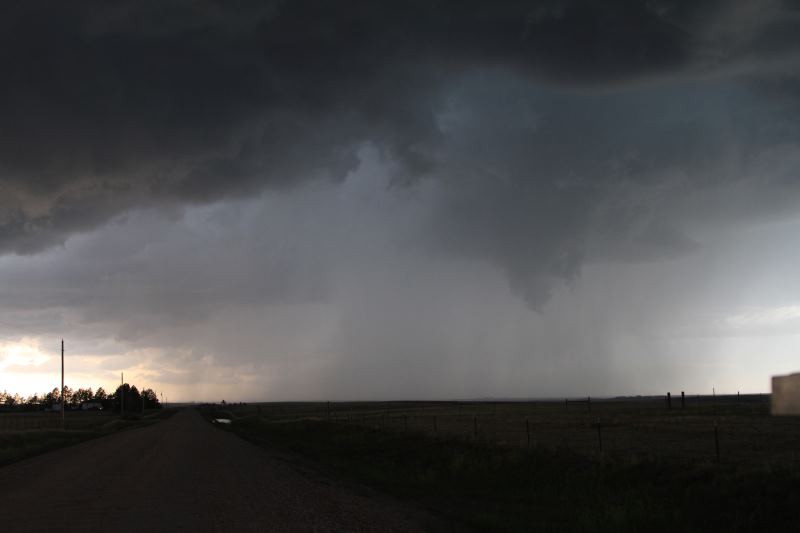 This storm was on the brink of producing a tornado for it's entire lifecycle.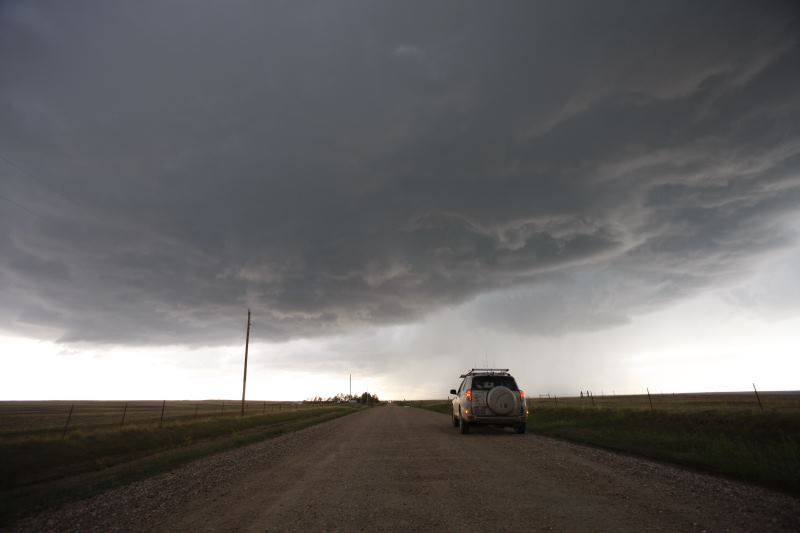 Watching another storm in the distance.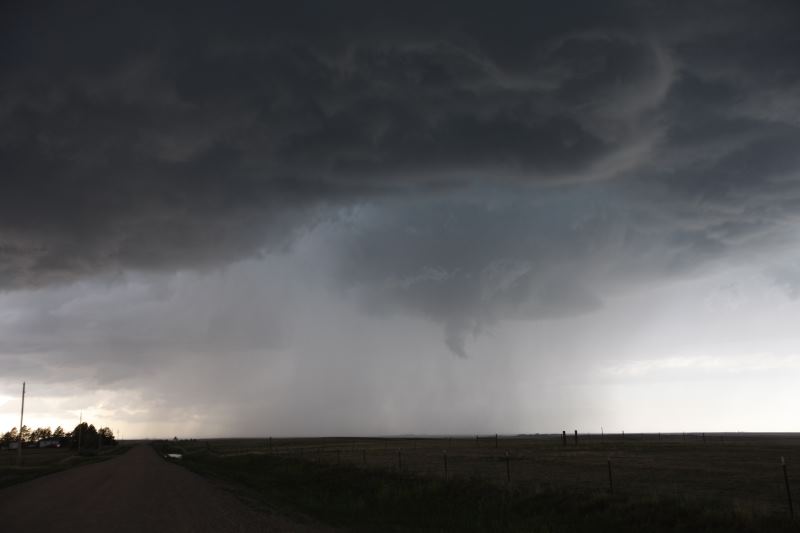 Funnel still trying to form.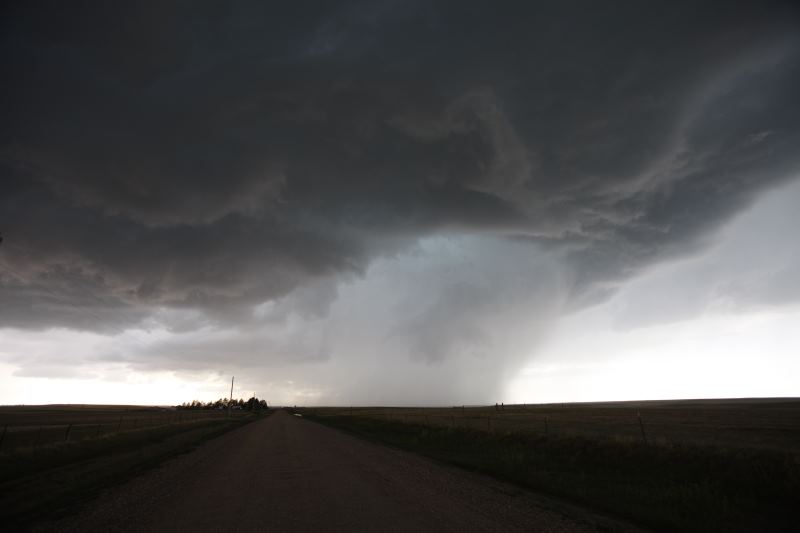 Not enough inflow to produce.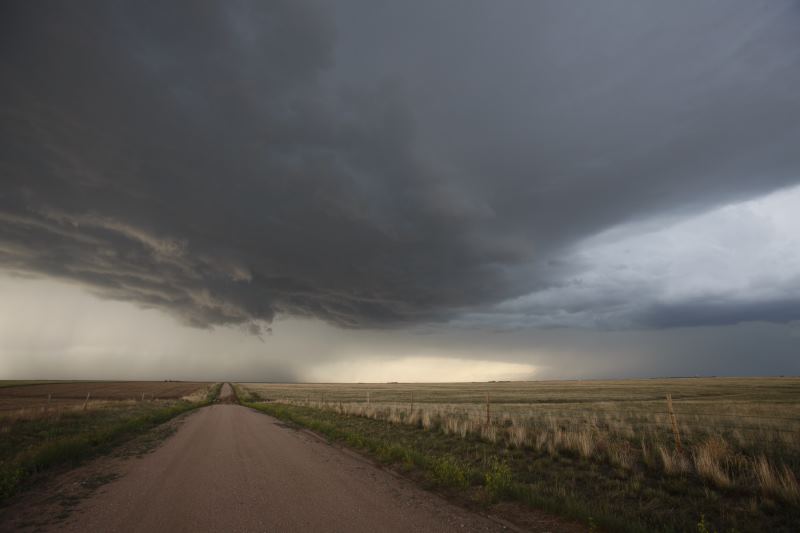 Headed to another position to watch the storm.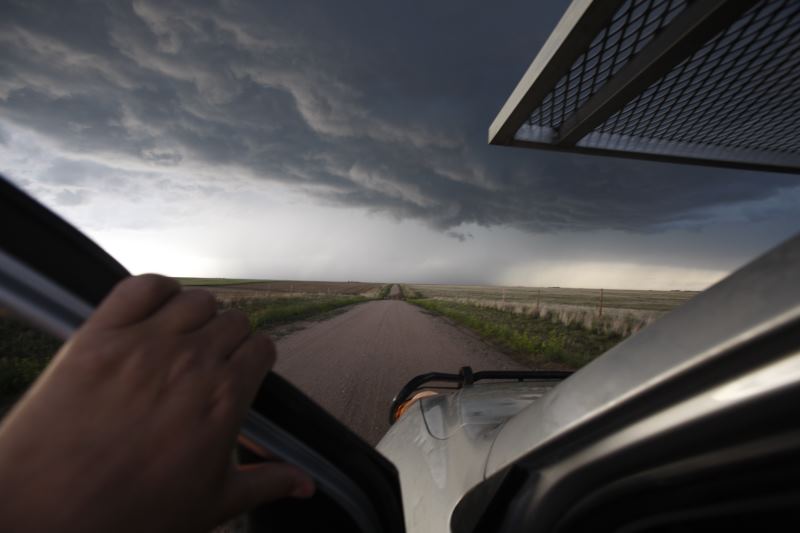 Colours look amazing.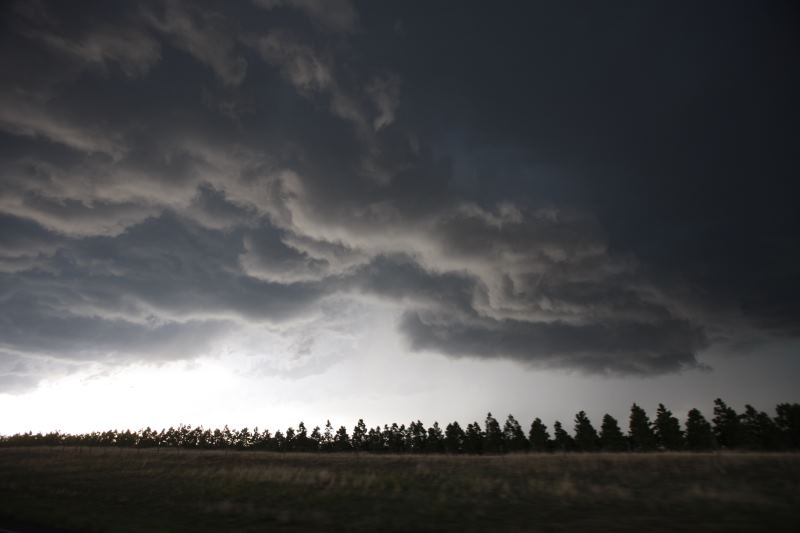 Wow.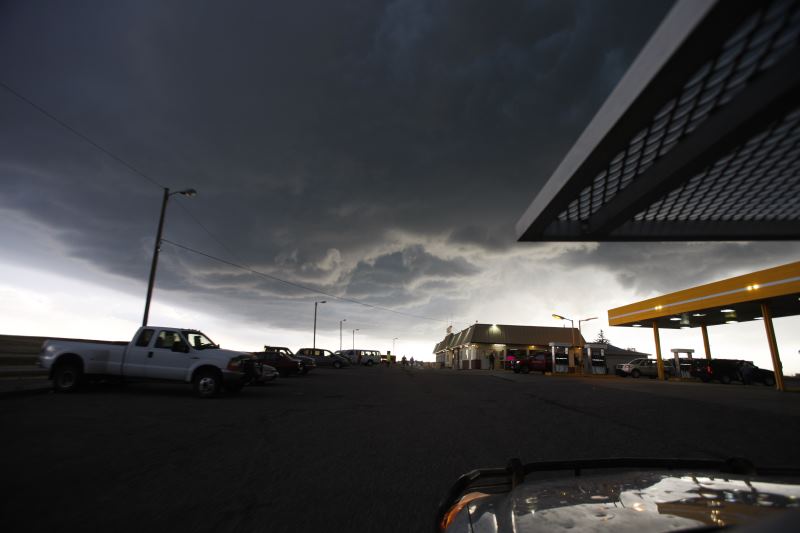 Time to get some fuel.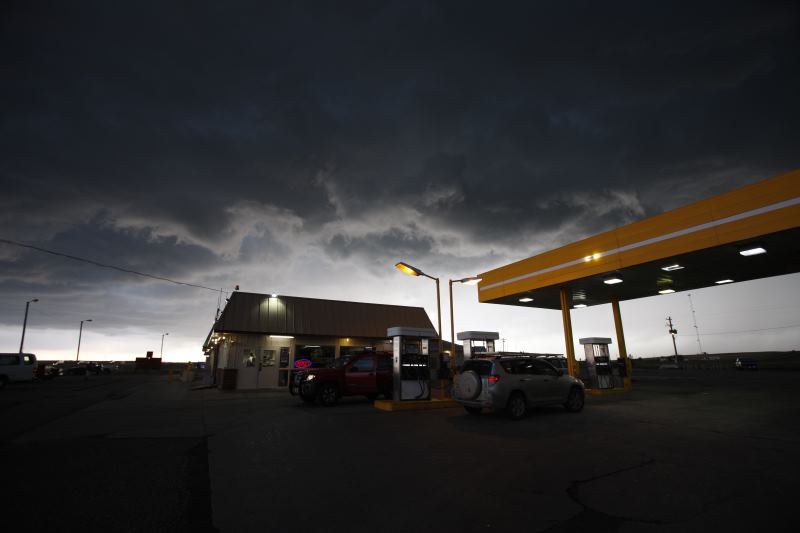 Fueling....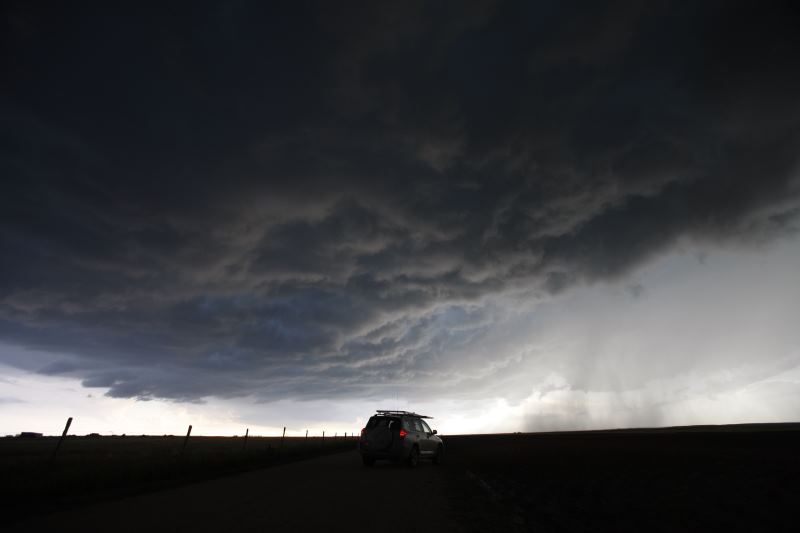 Lots of hail in this storm....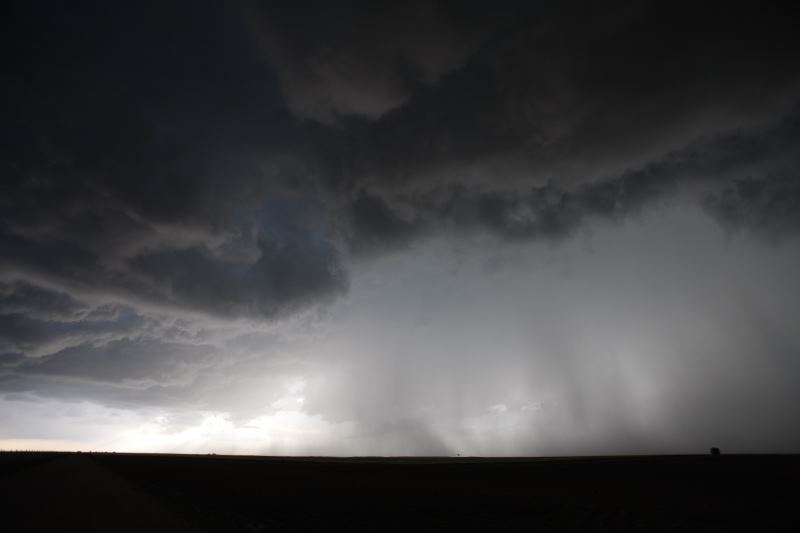 Radar is indicating 3.25" in size.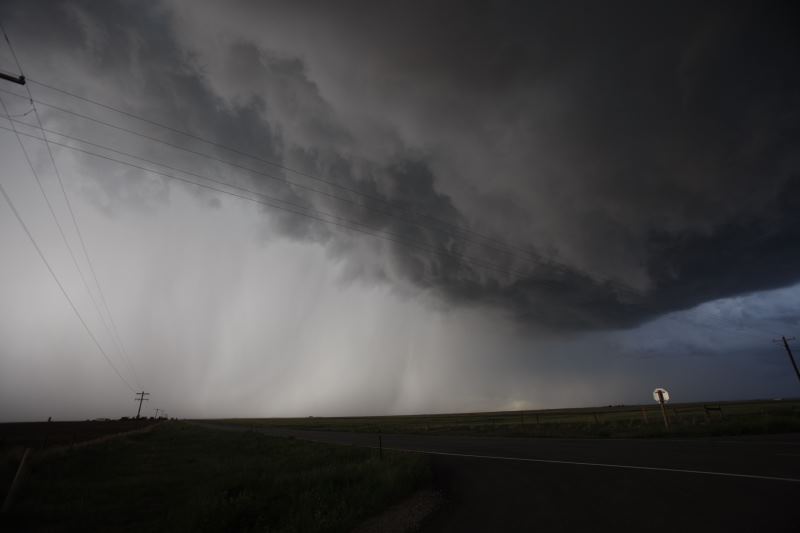 Looks nasty.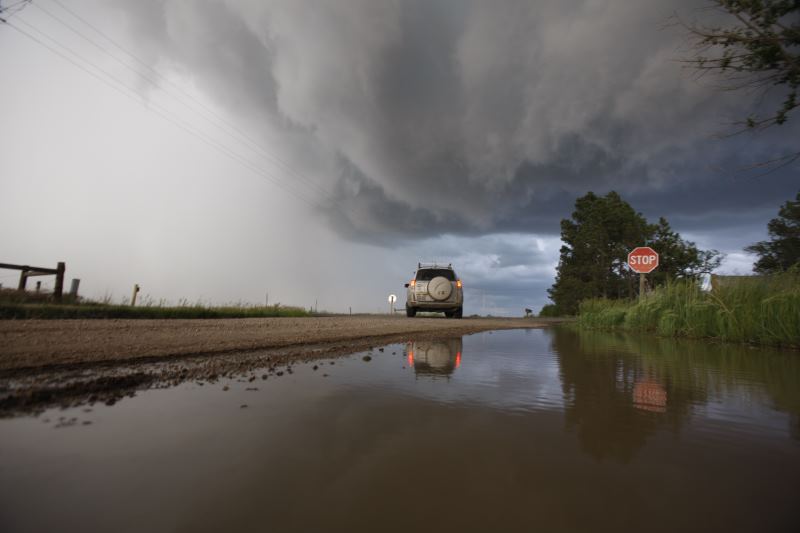 Waiting for the core.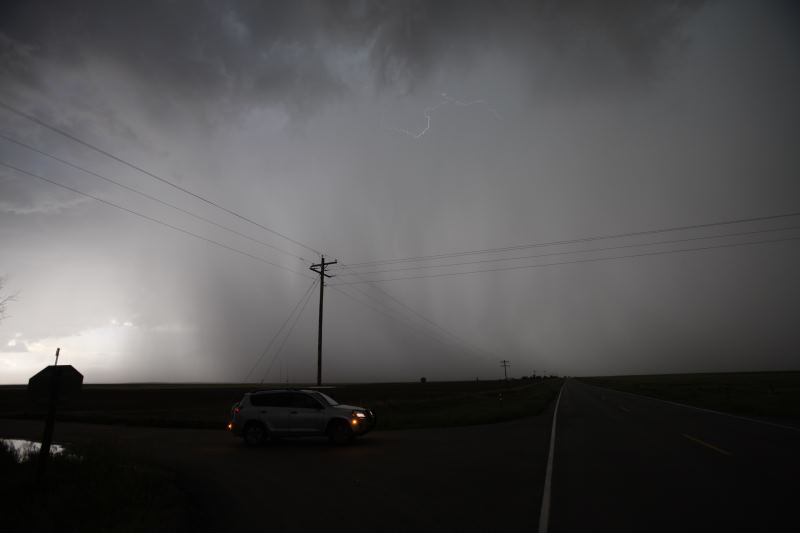 This is really quite fun.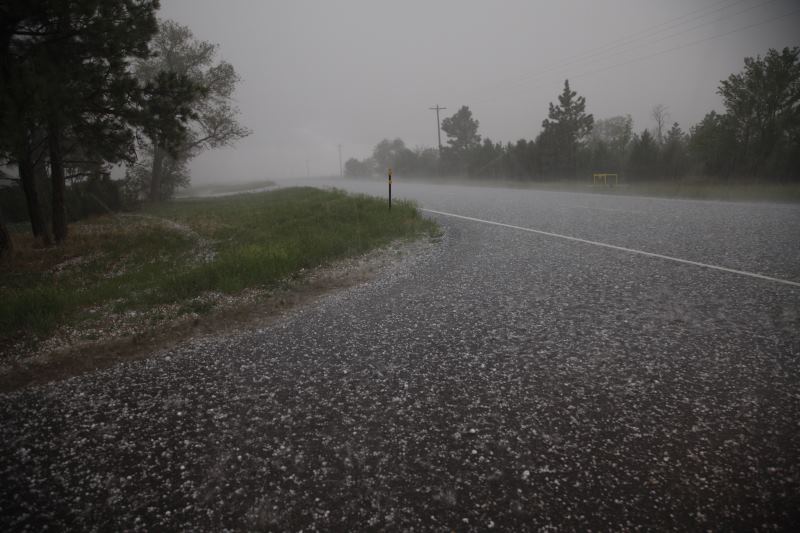 Hail.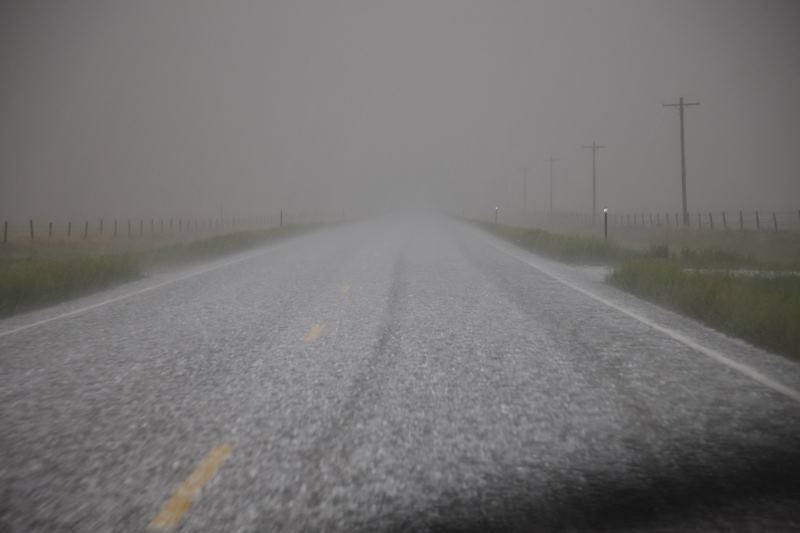 Lots of hail.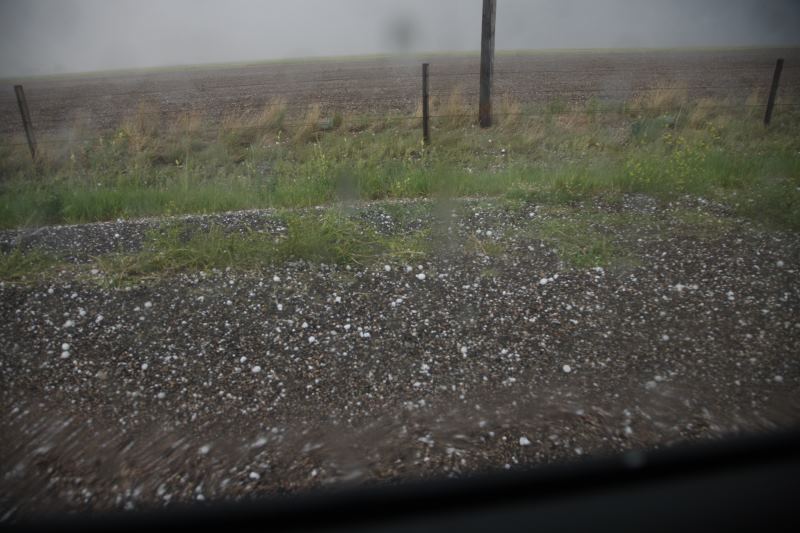 It's getting bigger.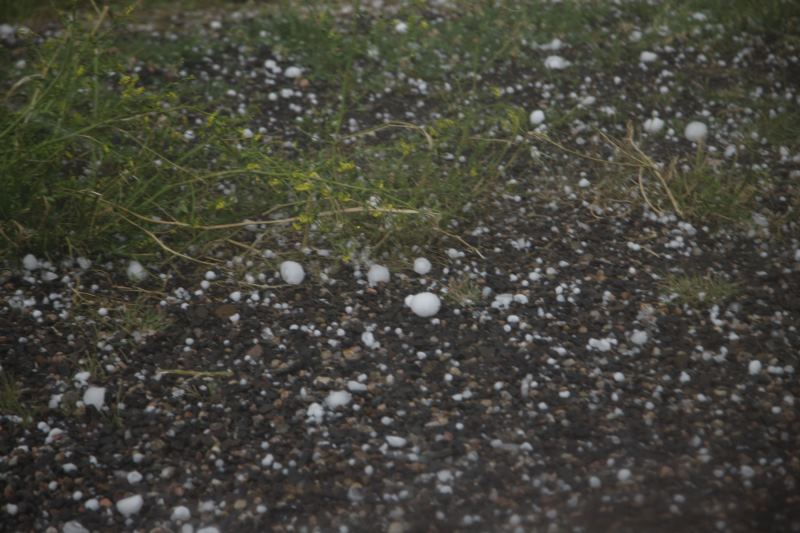 Much bigger.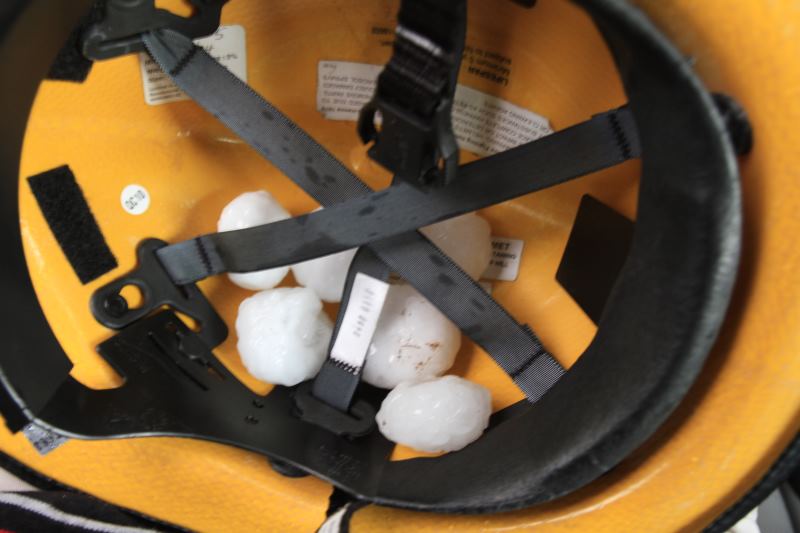 Jumped out to get some of the stones.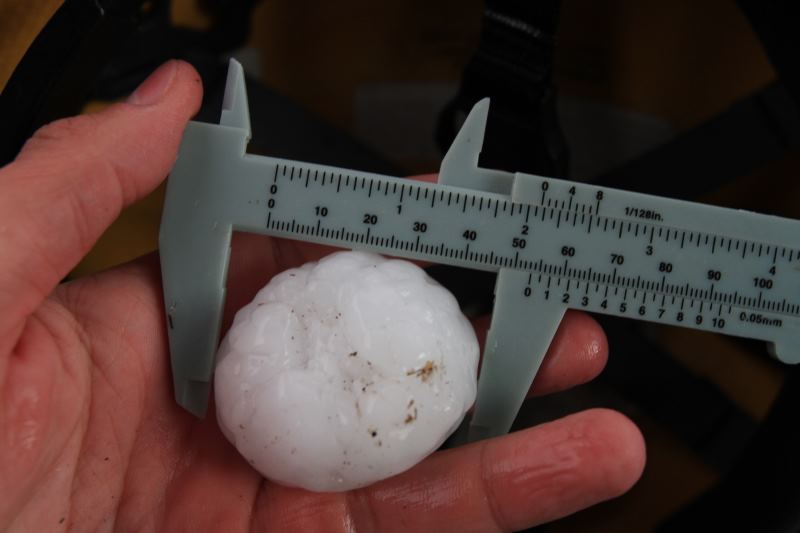 2" stone, but there were a few rogue 2.5" in there.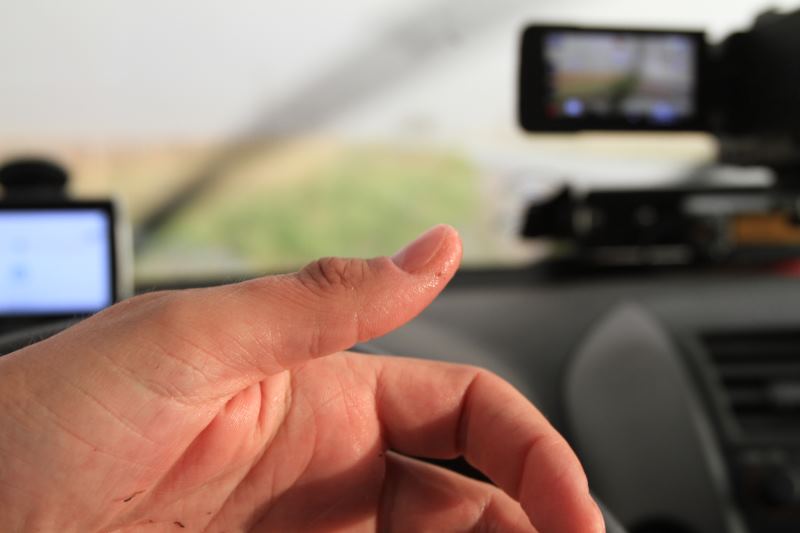 One of the 2" stones hit me in the thumb.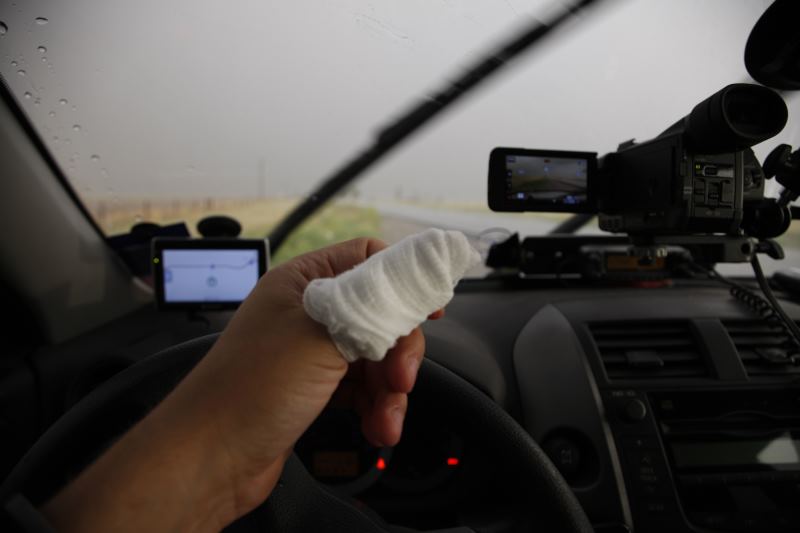 First aid kit came in handy.. RICE (Rest, Ice, Compression, Elevation)
May I add, finding ice, was the easy part...
NOTE: Helmet only helps protect the head.. everything else is in the firing line..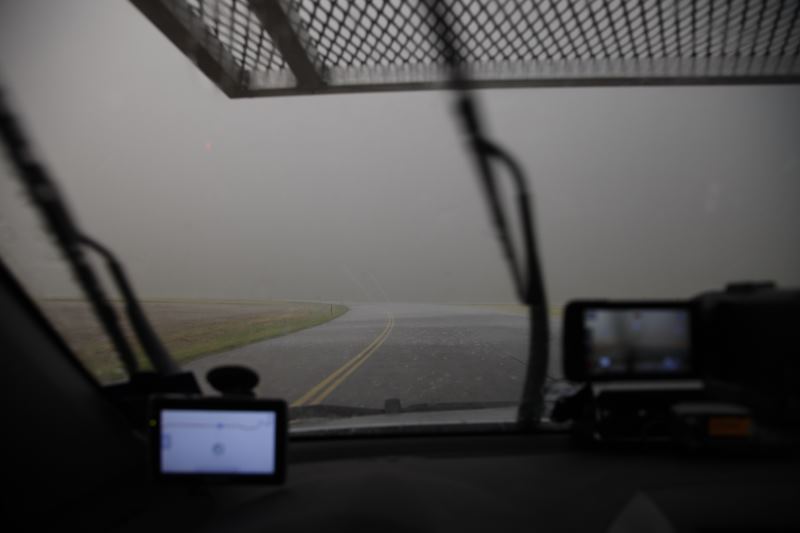 Having a wonderful time in the core.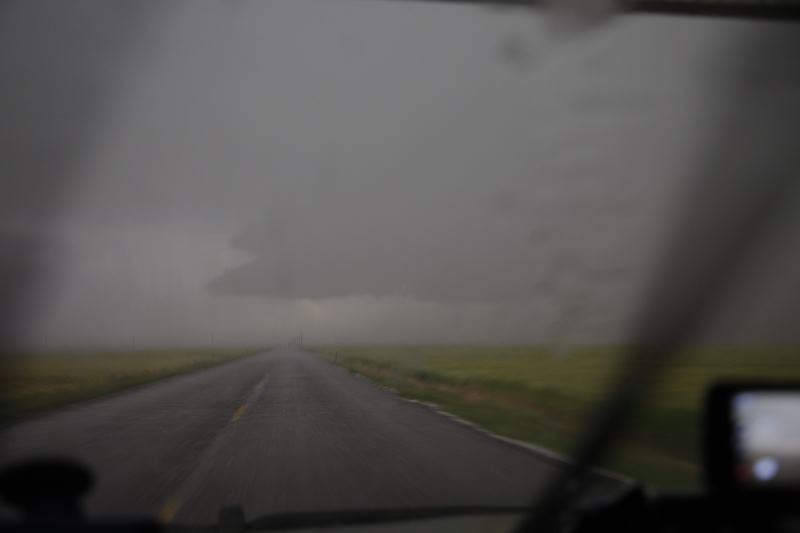 The storm is NOT tornadic, and is just a beast of a hail producing supercell.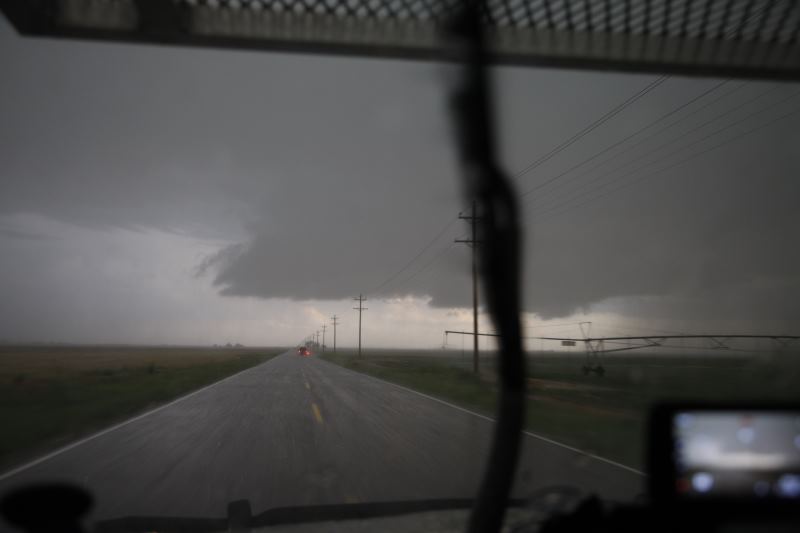 Shelf cloud.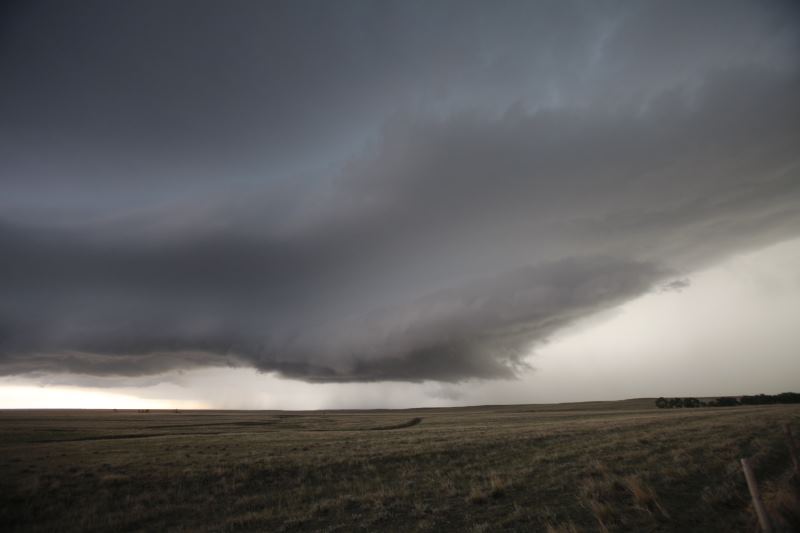 Nice.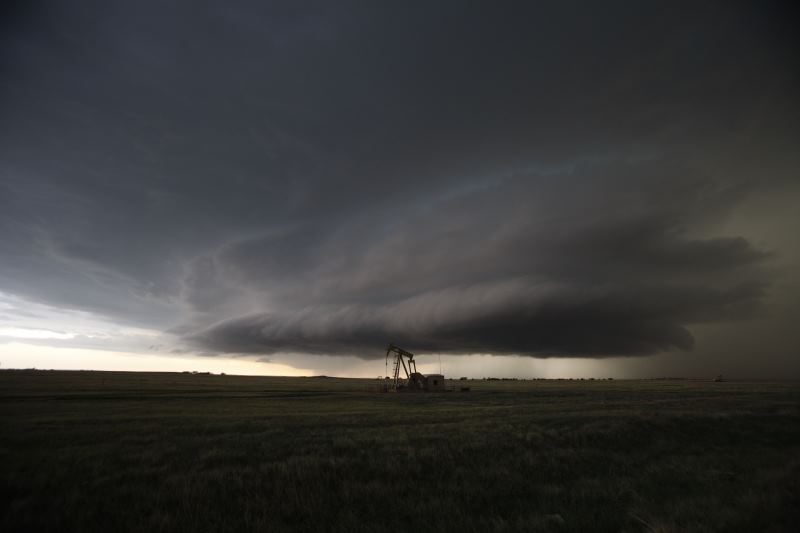 Looks amazing.


All outflow, no inflow. (Panorama)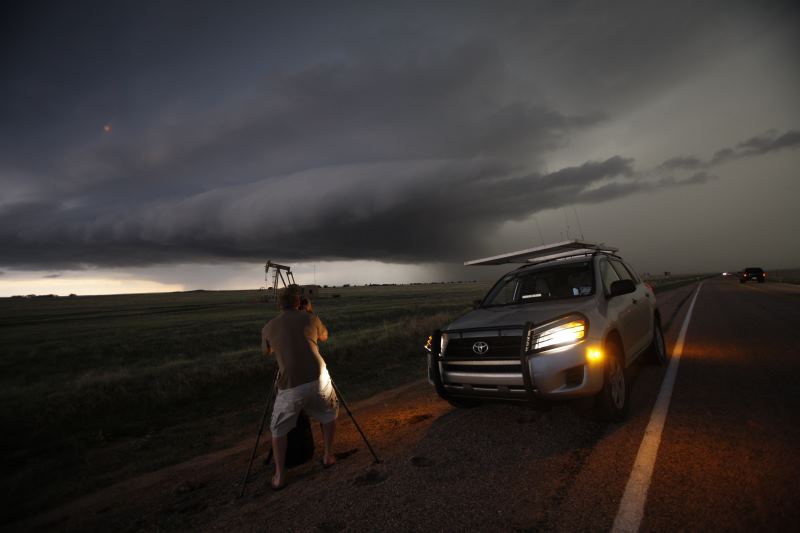 Mike (from Hawaii) taking some photos.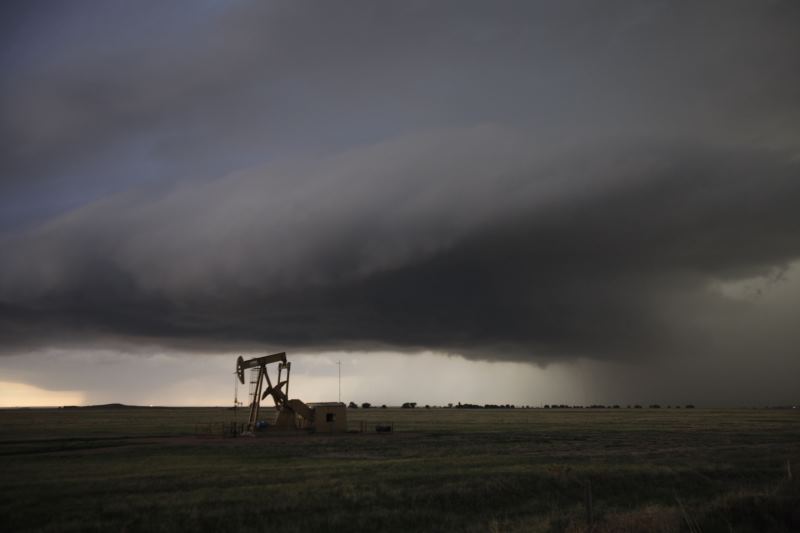 Oil pumping thing makes for an interesting foreground.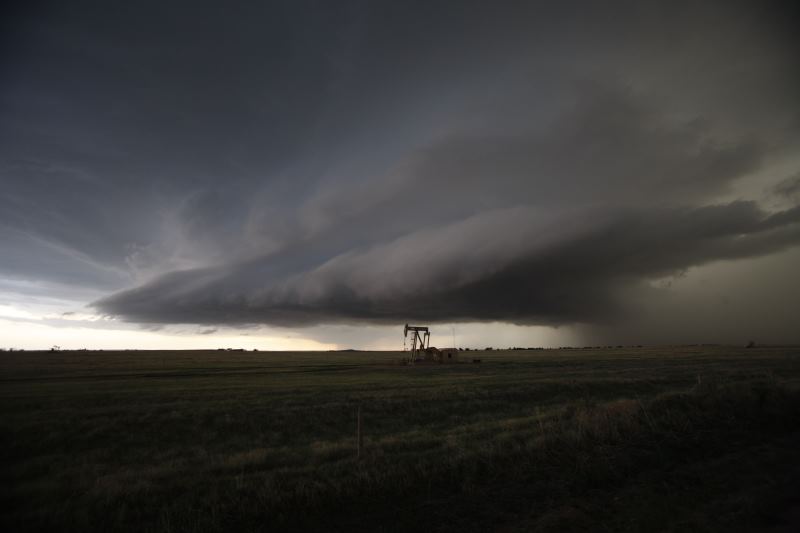 Wow.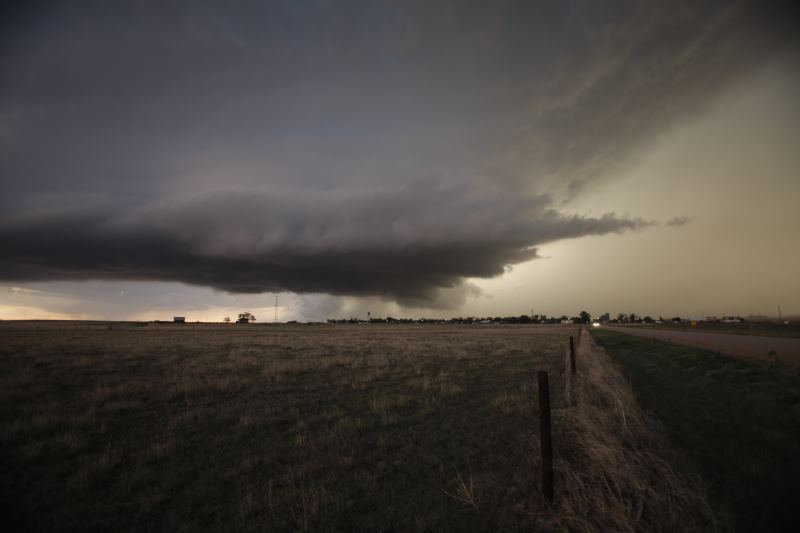 Amazing.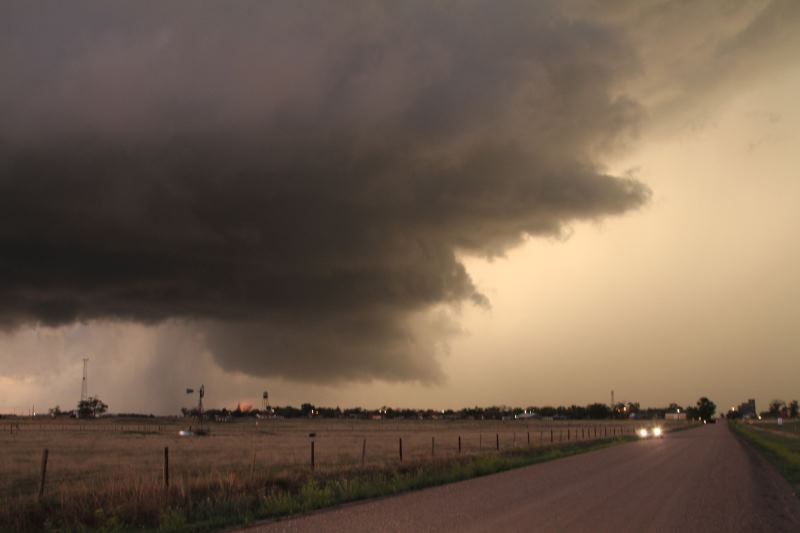 Storm is almost here.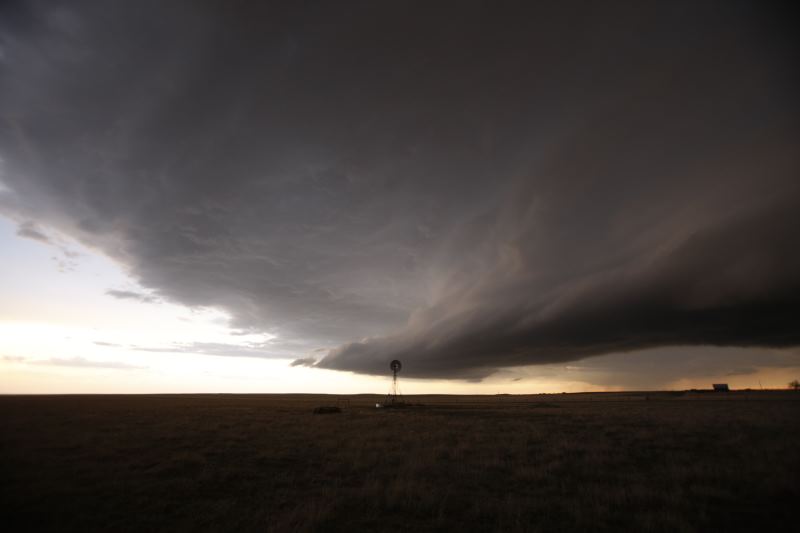 Decided to leave this storm and head to another cell which is about to be tornado warned.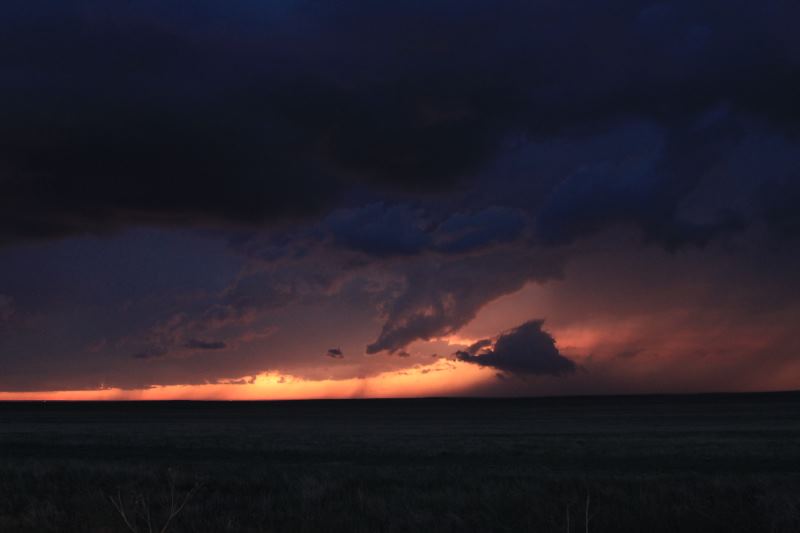 This storm was dying out.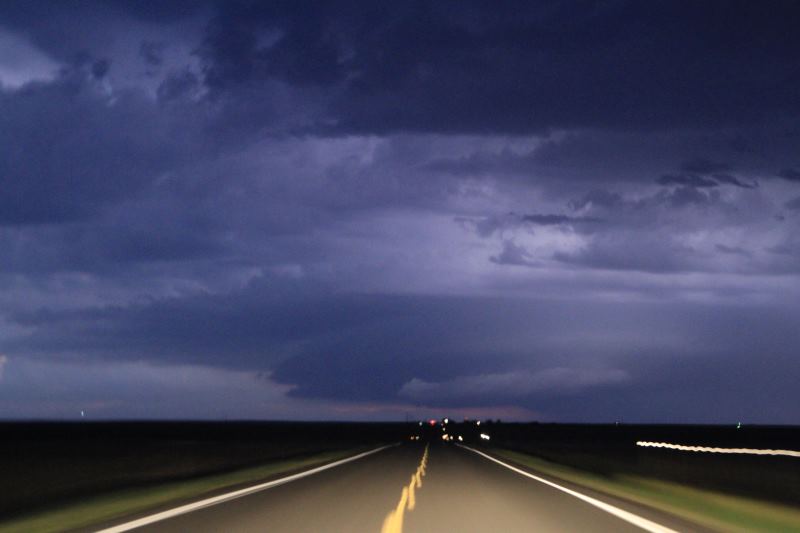 This one looks amazing.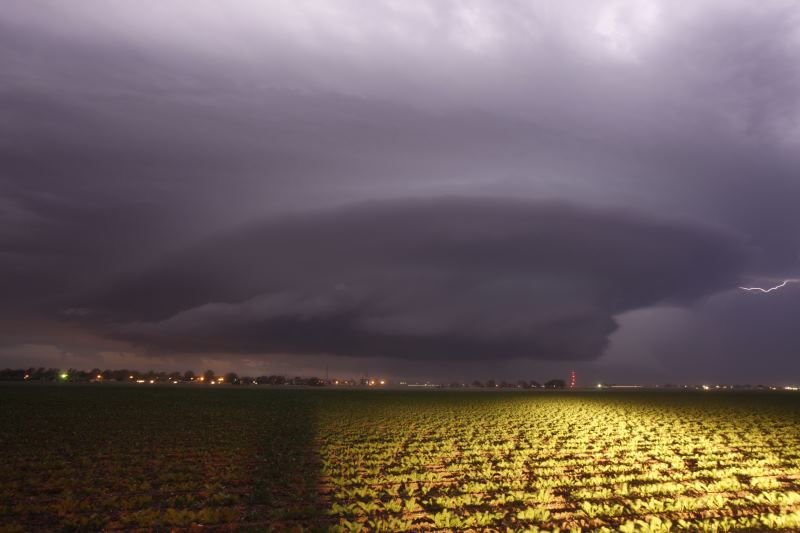 Mothership, Tornado warned.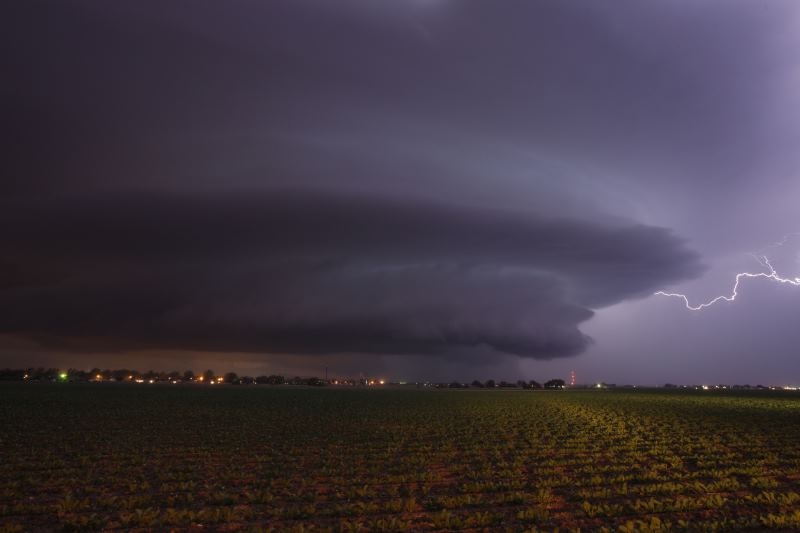 Wow.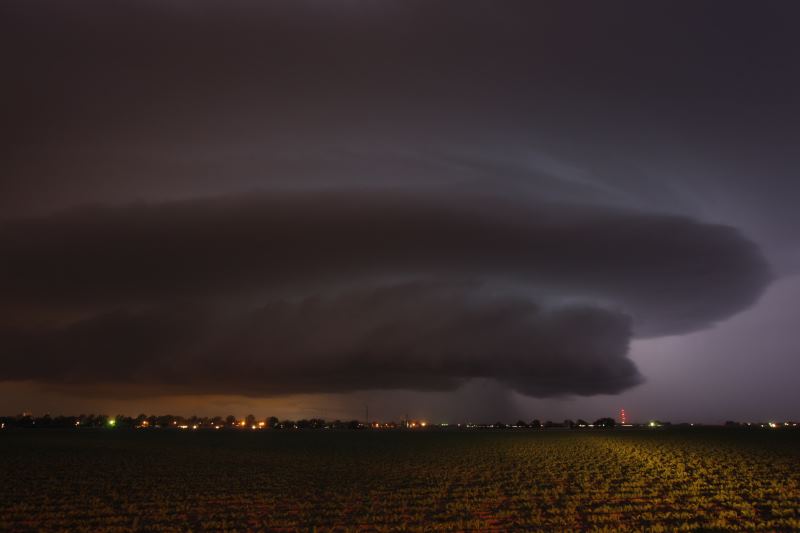 Watching for a funnel.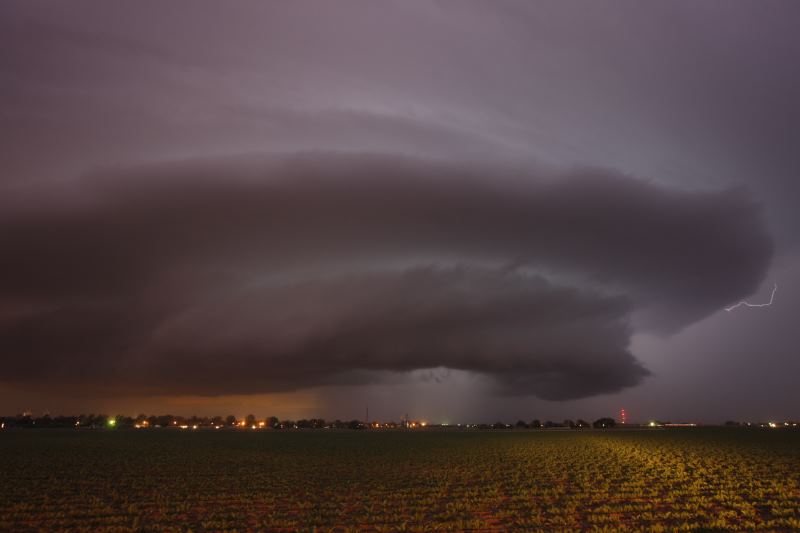 Also partaking in the local Skywarn net and liaising the Net controller (NWS Coordinator)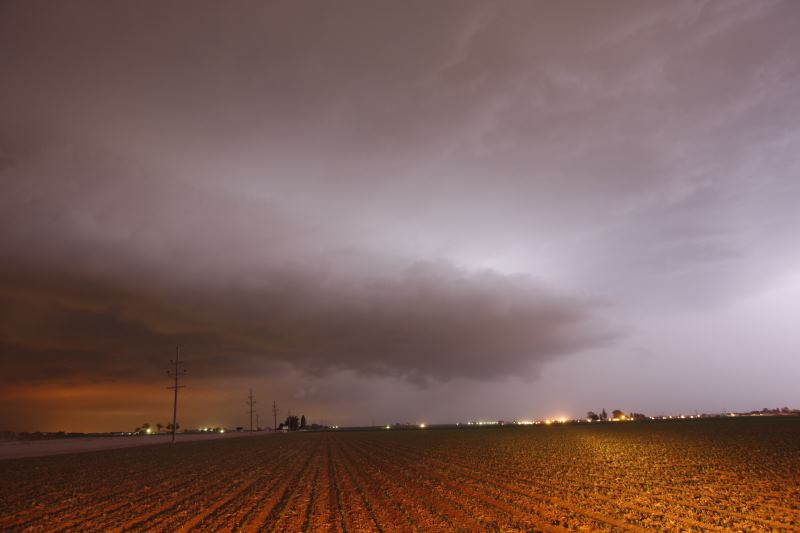 Still watching for a funnel.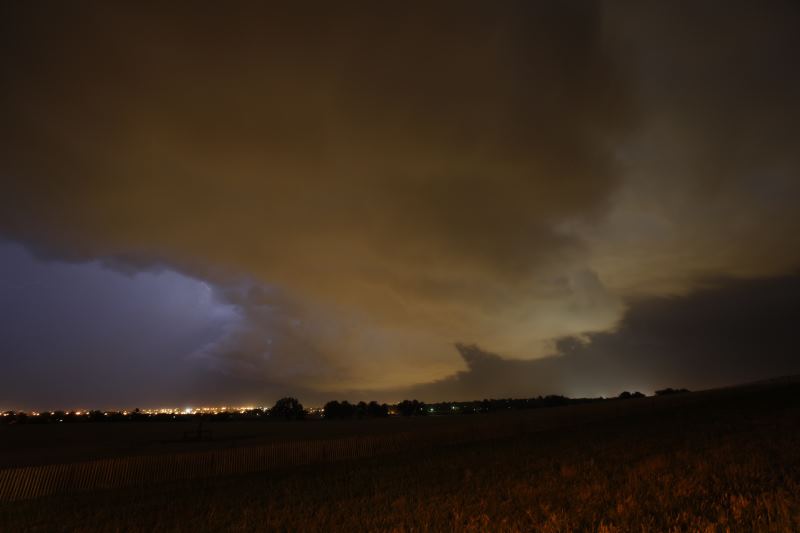 Another storm is about to collide with this tornado warned storm.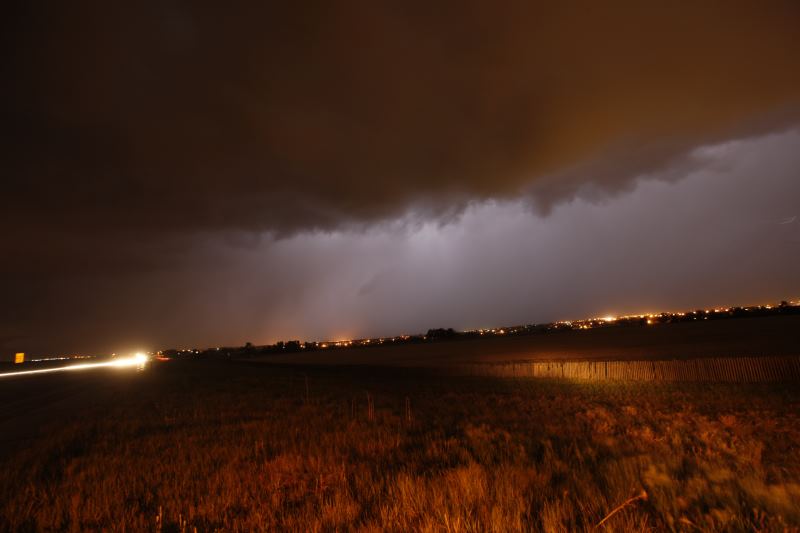 Looks like a funnel in rain core.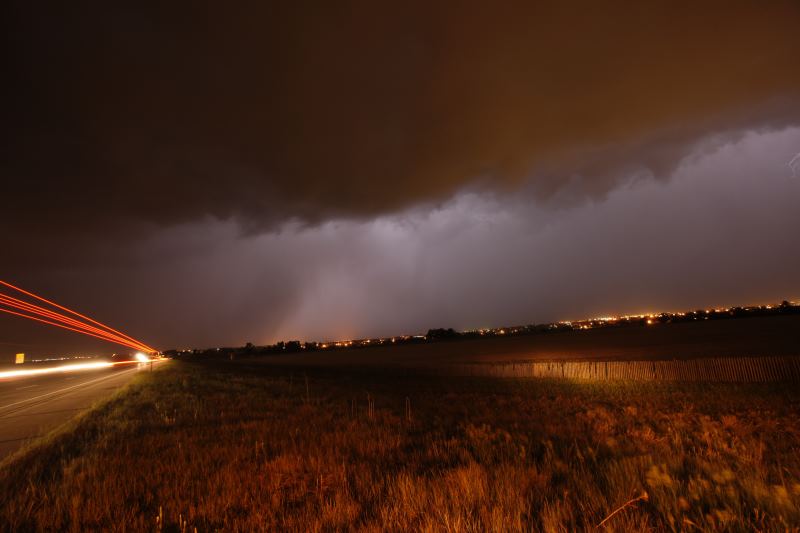 Can't confirm it, and really not certain. Too hard to call a tornado warning for this new cell.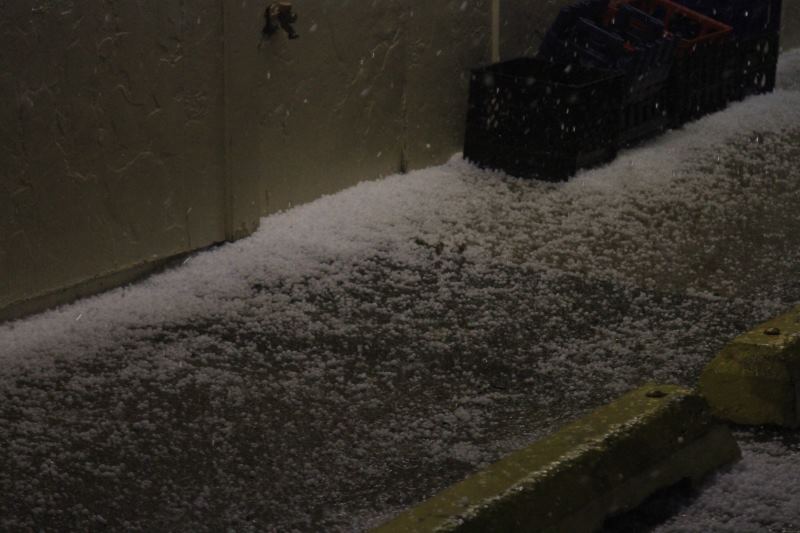 Headed south after the tornado warning was dropped and watched the small hail fall.
What a day for a marginal setup.