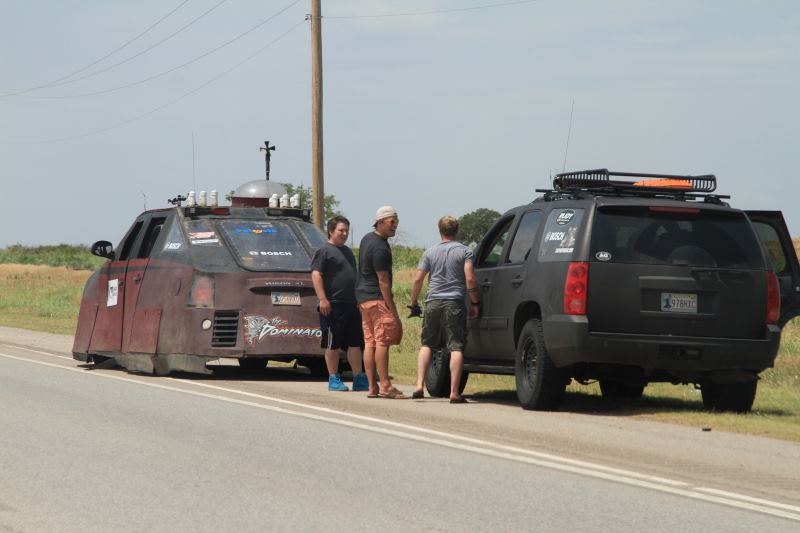 Reed Timmer and crew parked on the side of the road.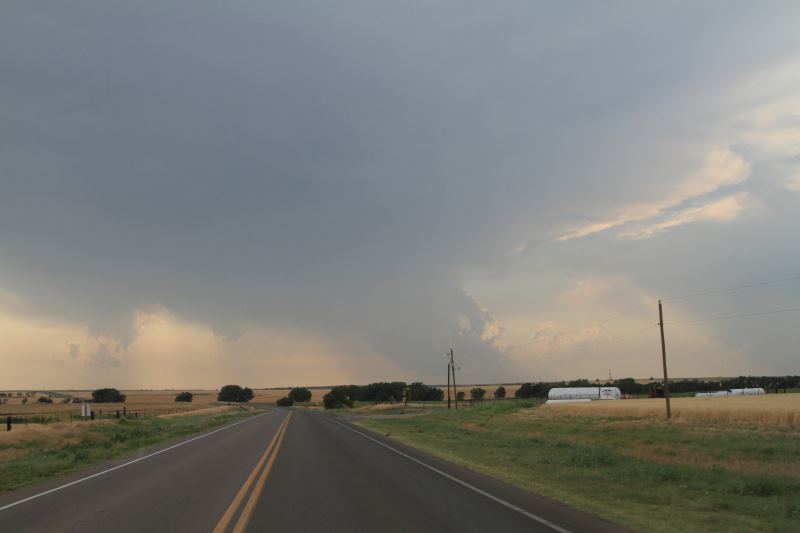 Was not really expecting all that much today.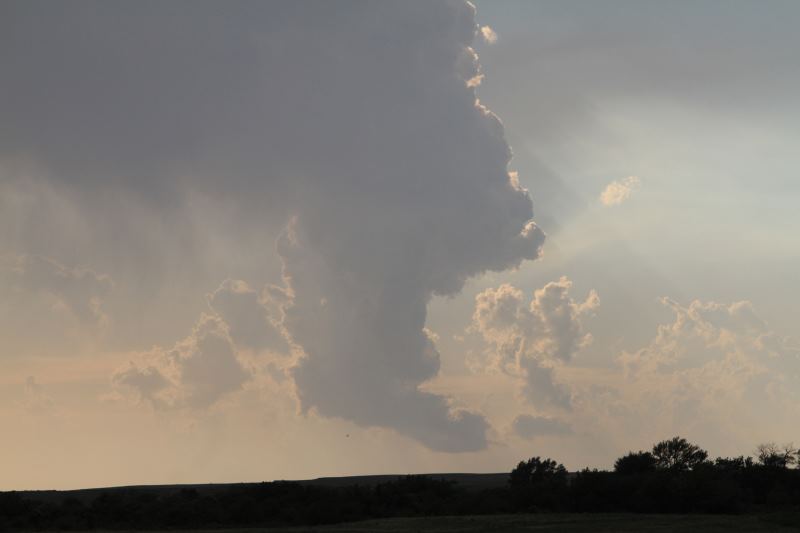 This updraft died as soon as it formed.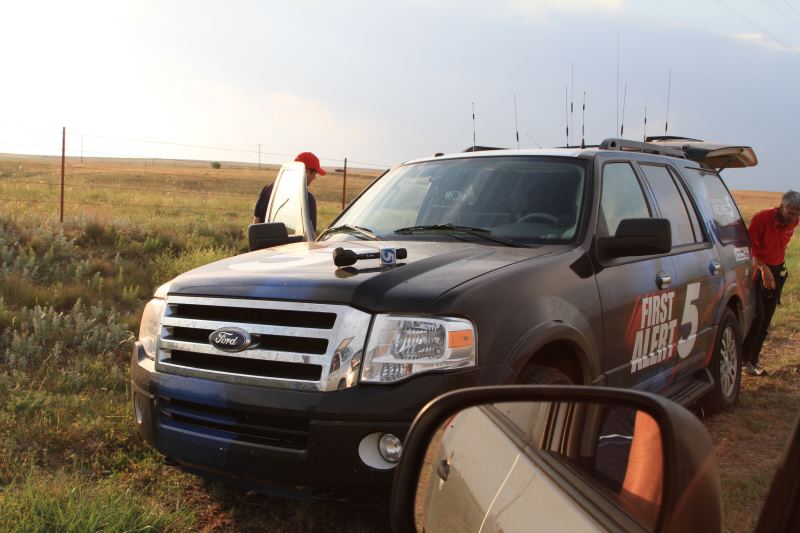 Got to say hello to the local OKC TV station covering the lack of storms.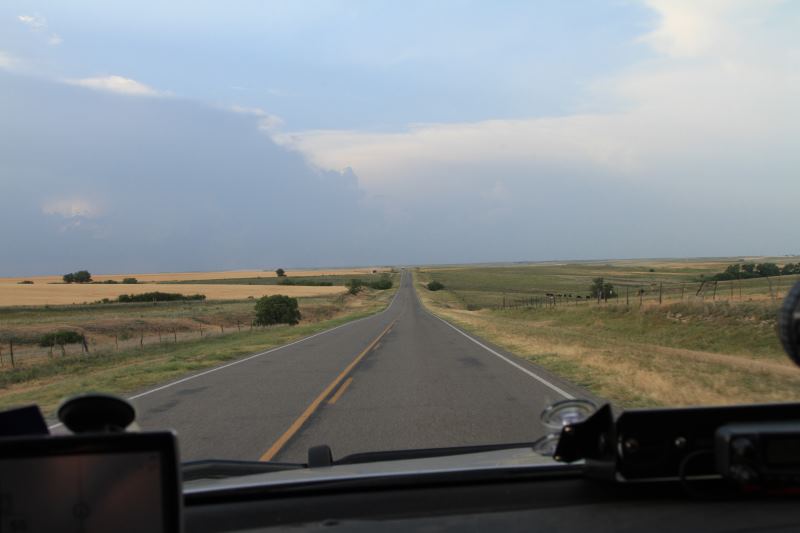 Found a new storm cell.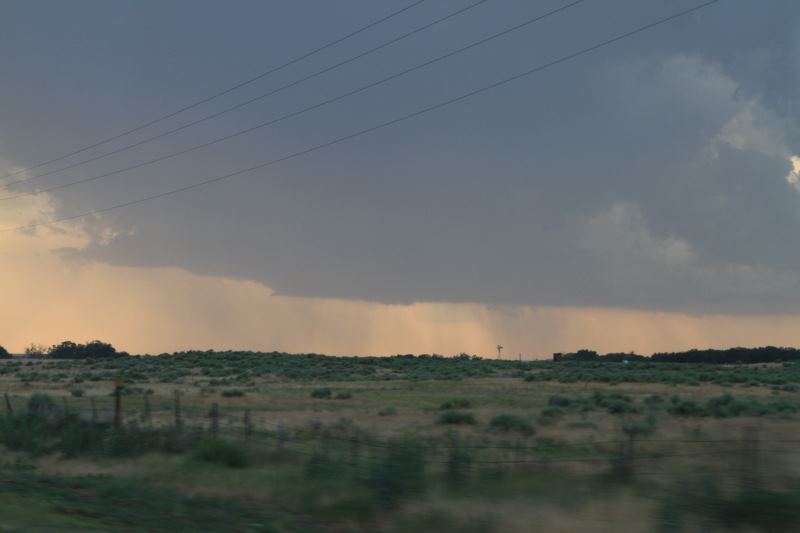 This one is a little more sustained.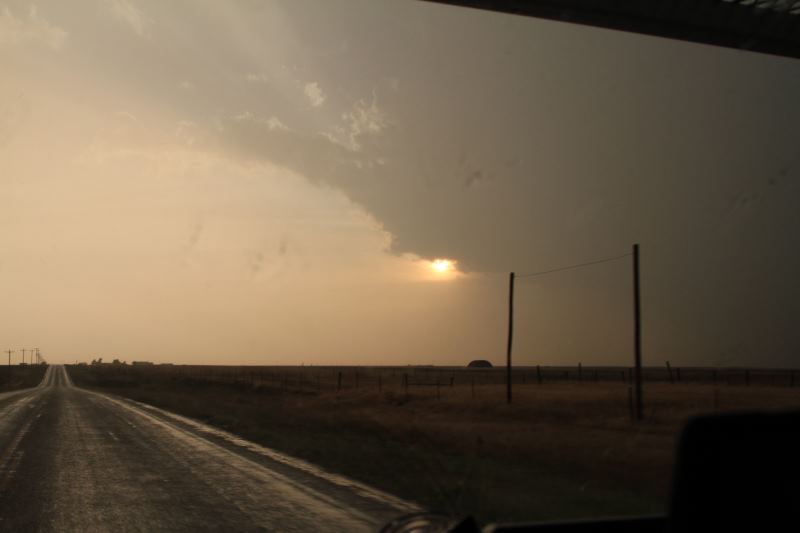 Sun is setting though and light is being lost.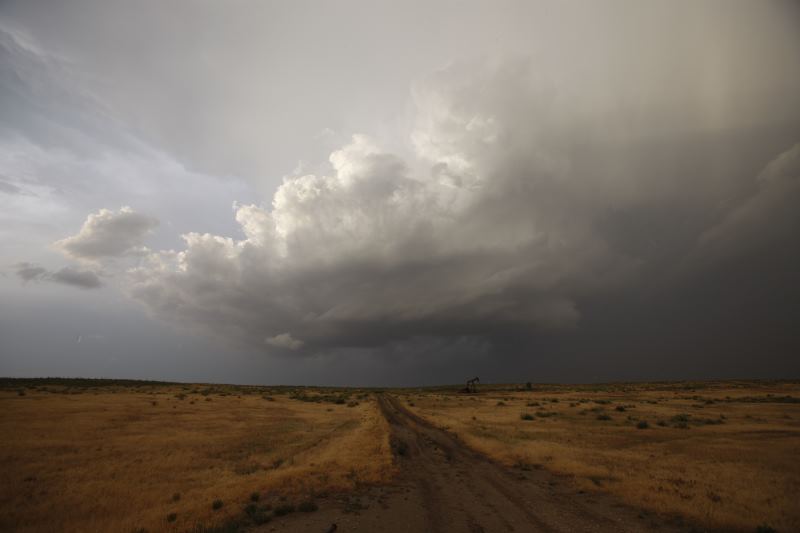 Nice, very slow moving storm.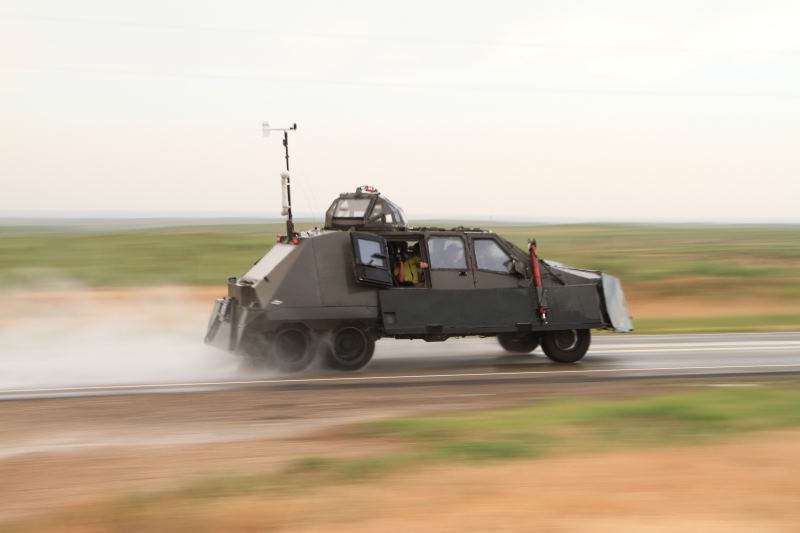 Sean Casey and the TIV passes by.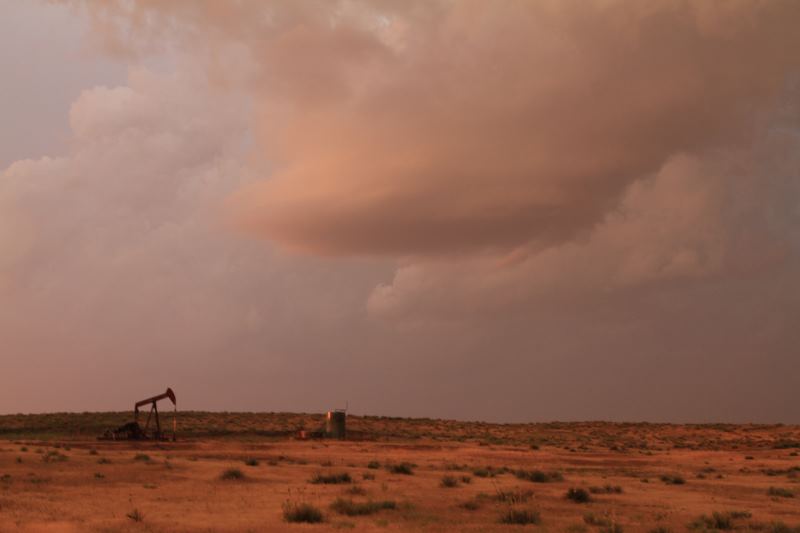 Funnel did try and form.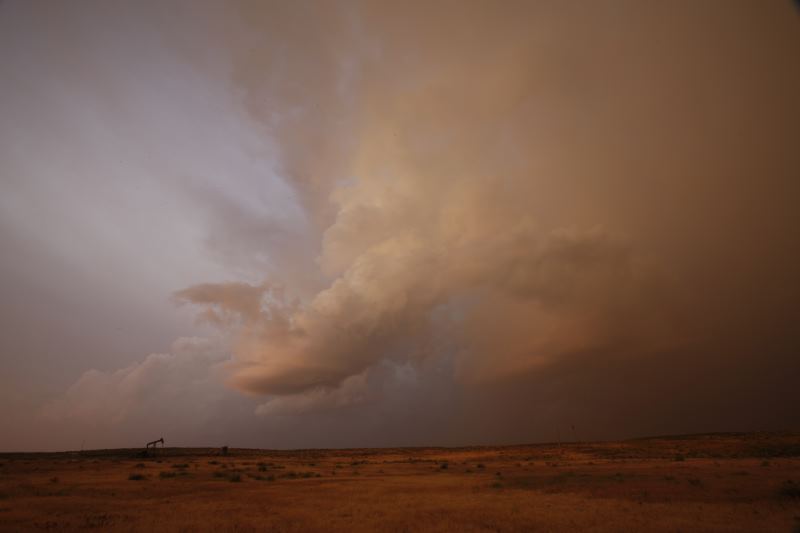 Lighting was quite spectacular for a while.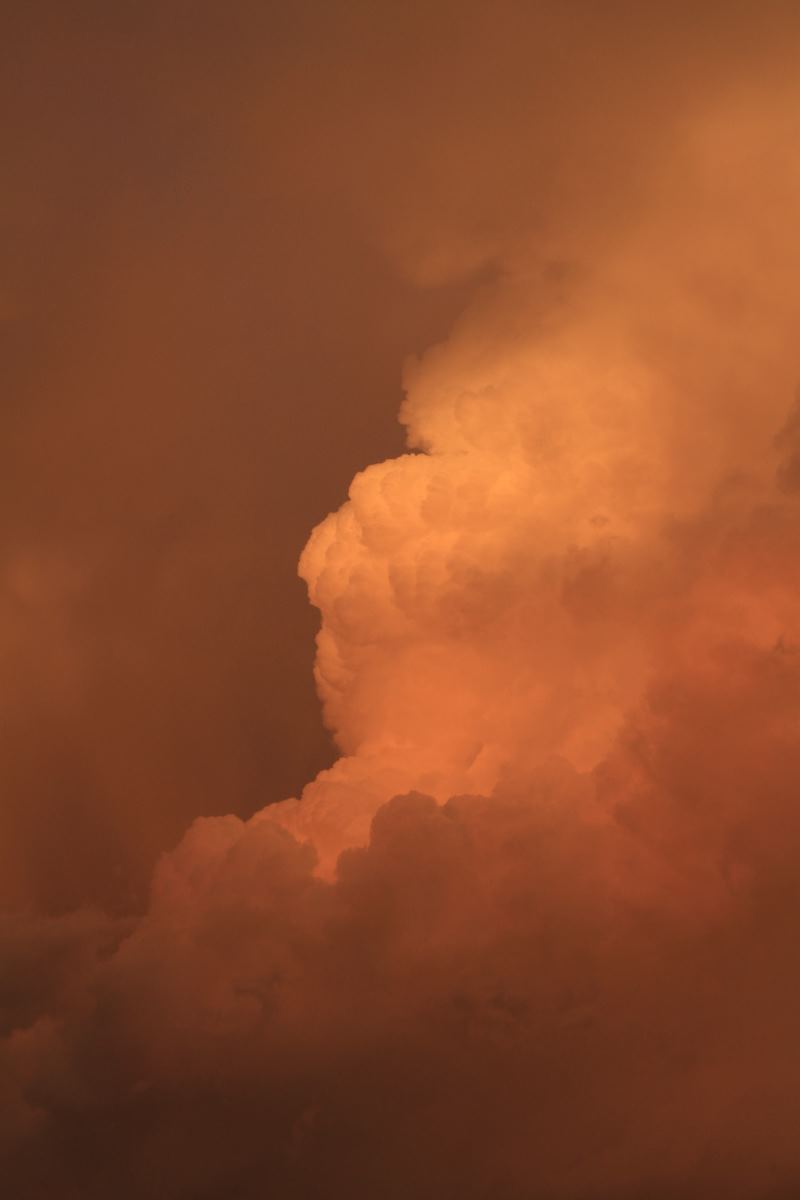 Nice sunset.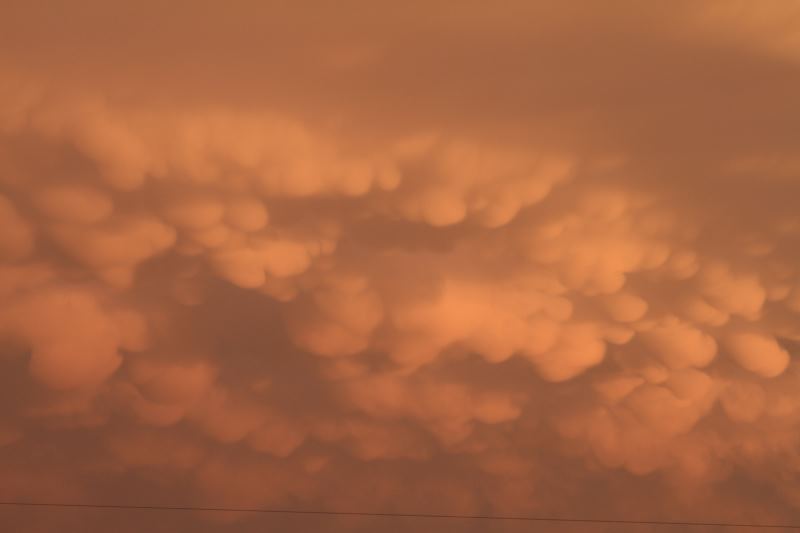 Mammatus clouds.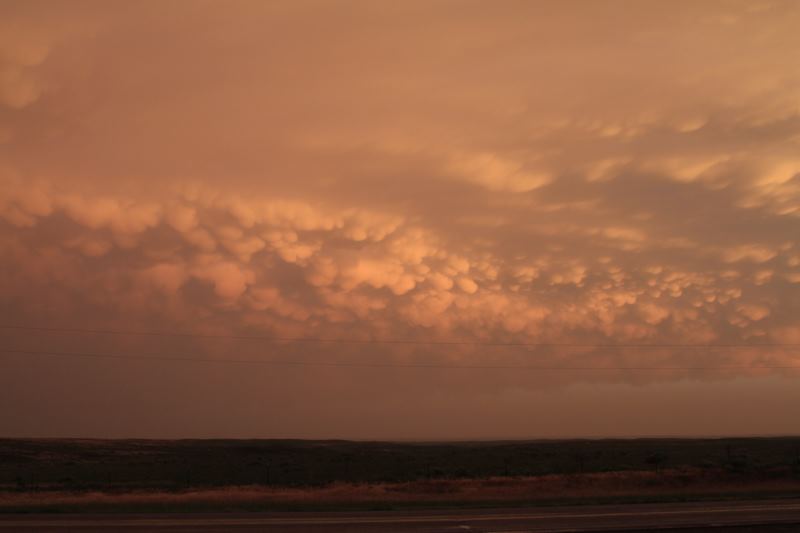 Nice.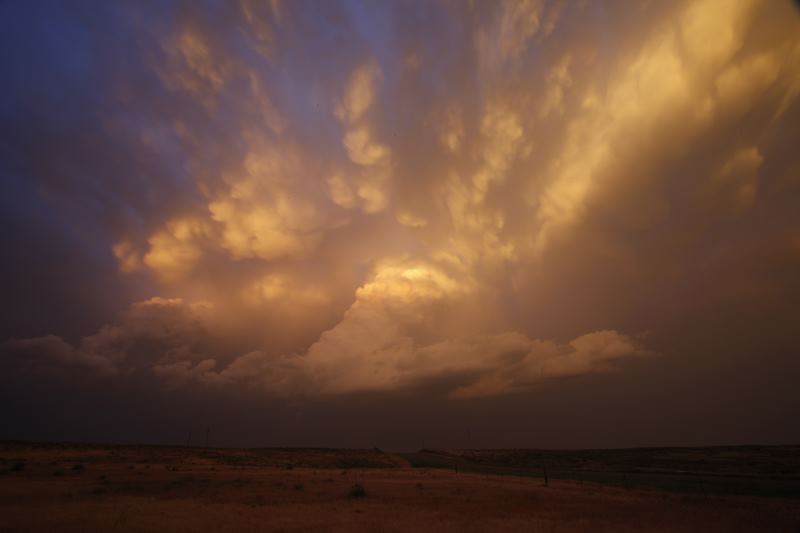 Great colours - this photo is NOT processed.