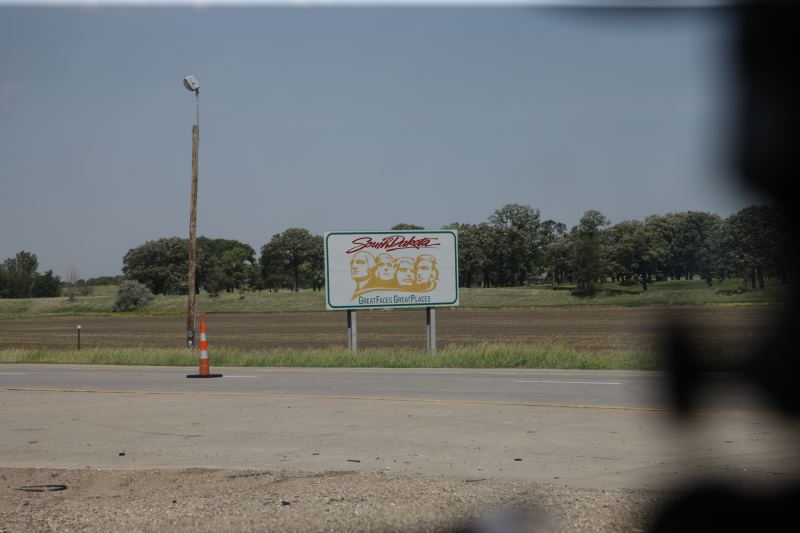 Crossing yet another state border.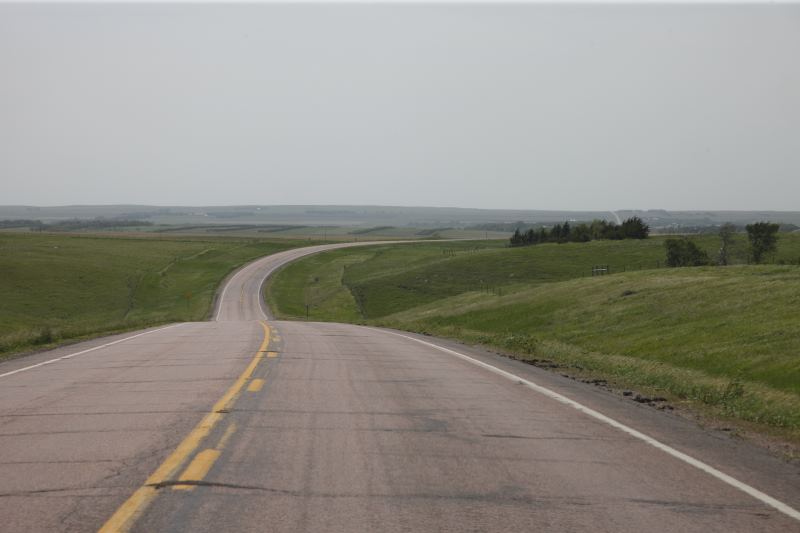 The rolling hills of South Dakota.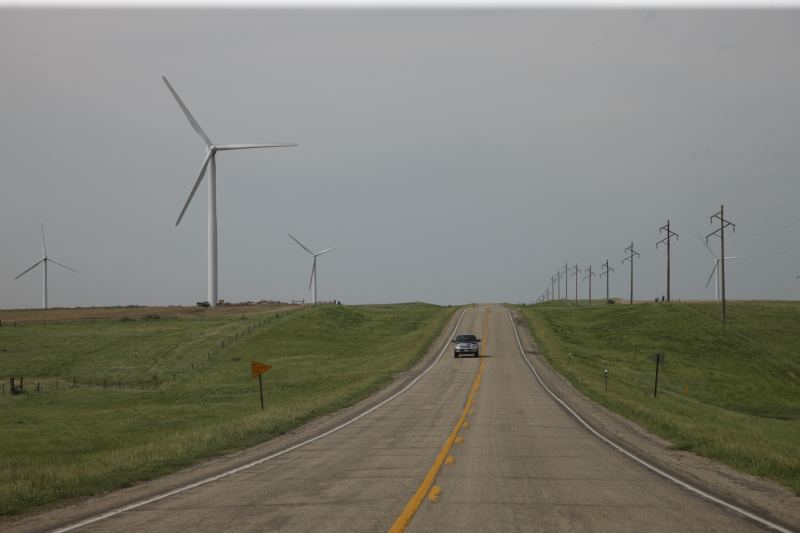 Wind turbines.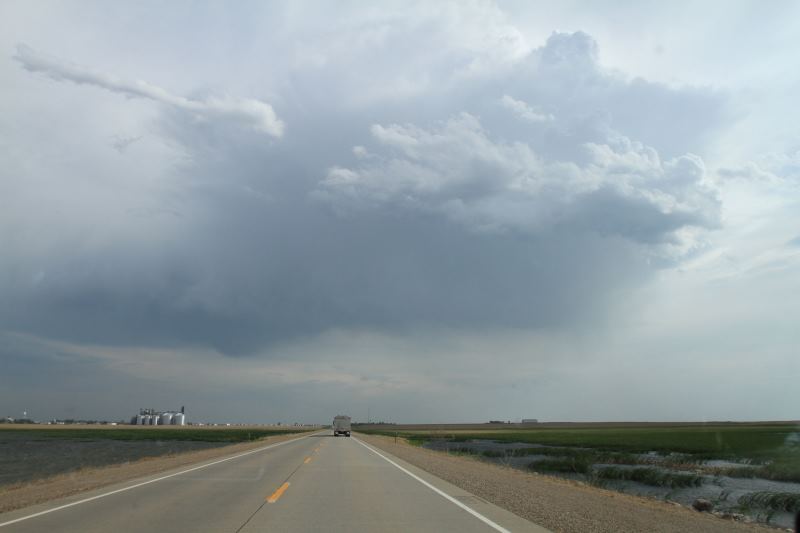 Storms are initiating.. (kind of)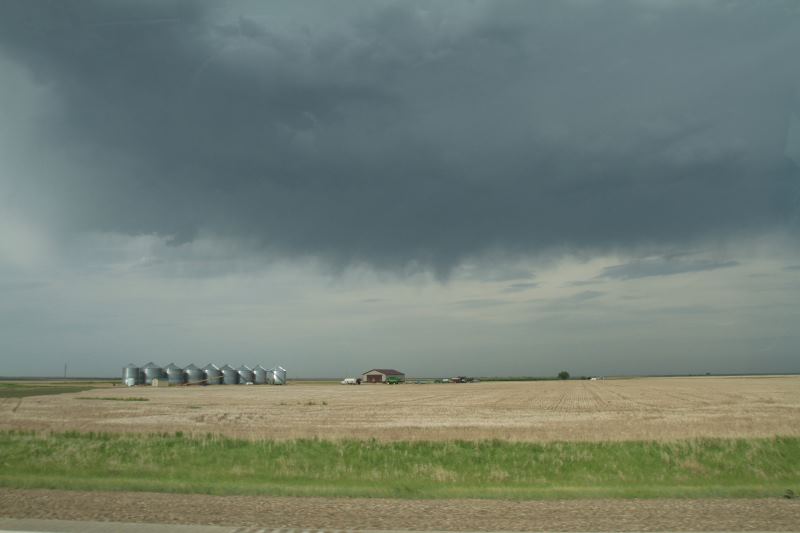 Not really trying very hard.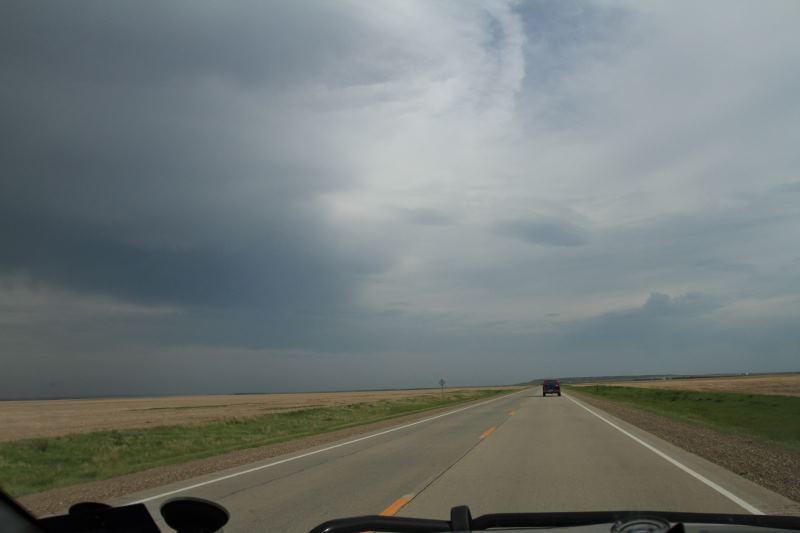 Still looking really weak.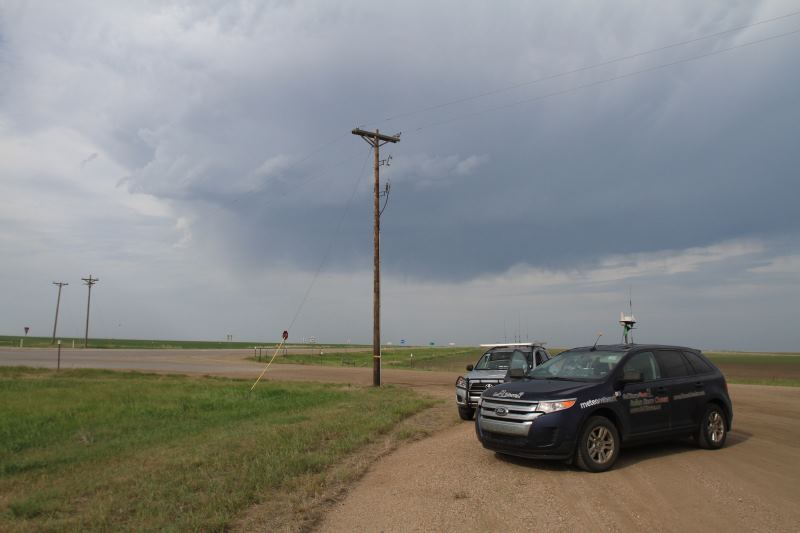 One of the other chasers (from Italy)..... waiting...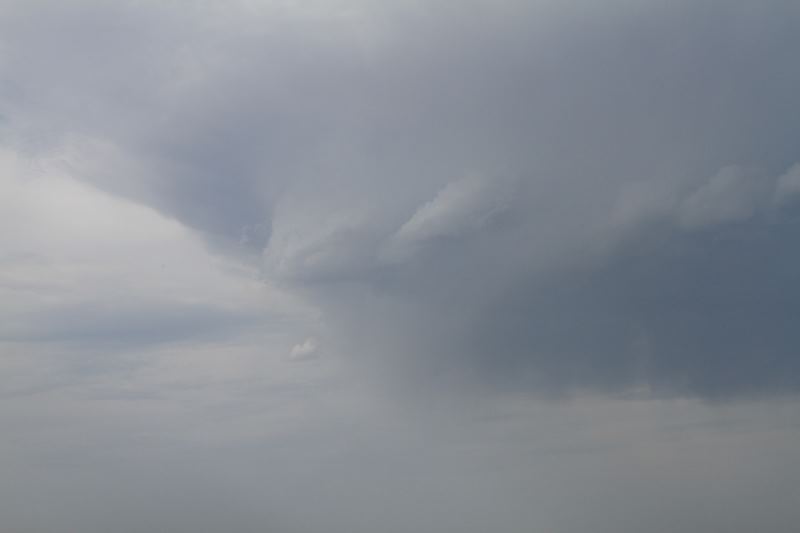 Hmmm... Nup...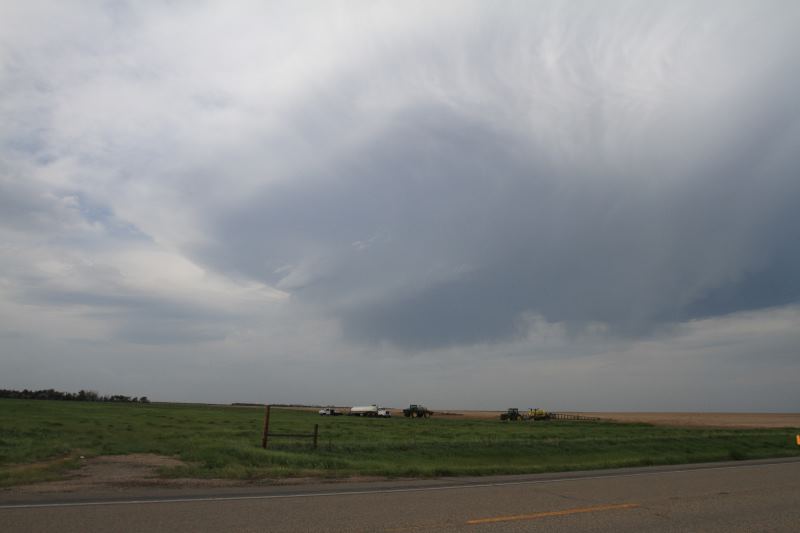 Too weak.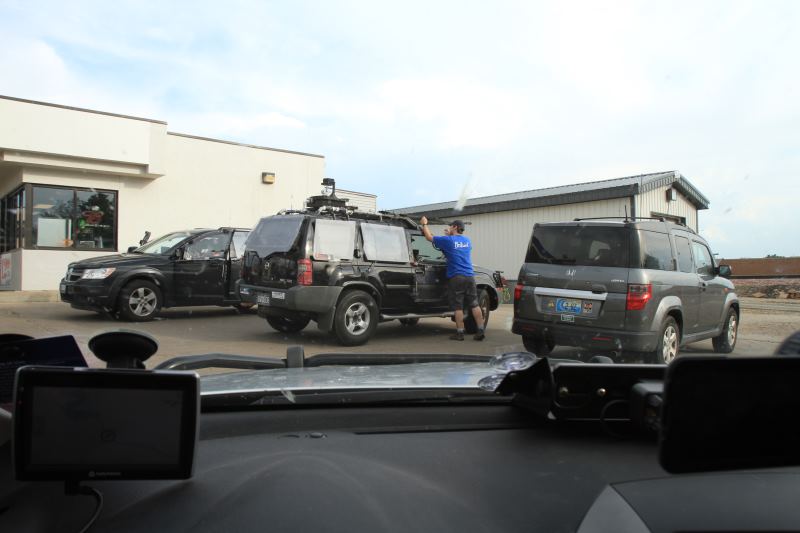 Gave up on the storms for the day and headed south. Met up with a few friends..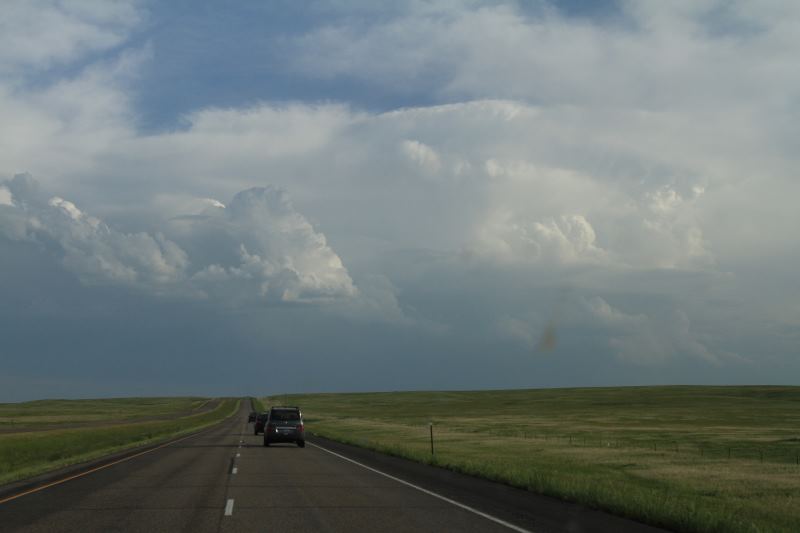 When we headed south, these storms fired up.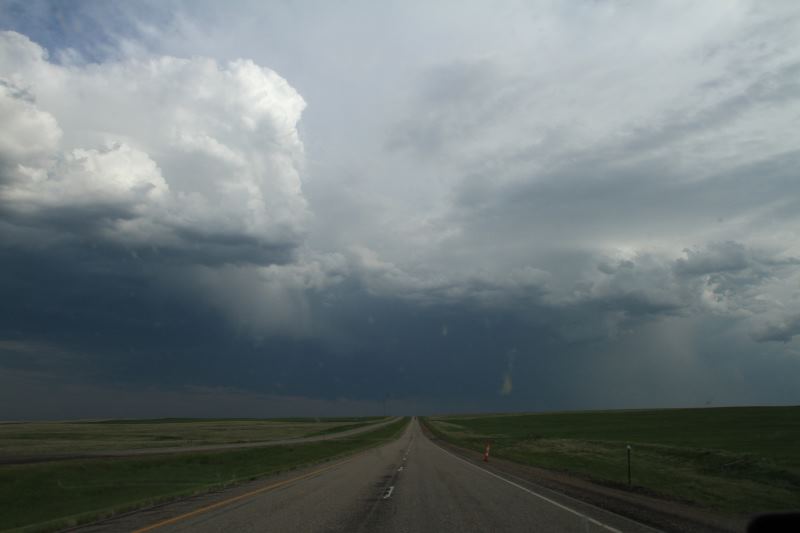 They look a lot better than that last one.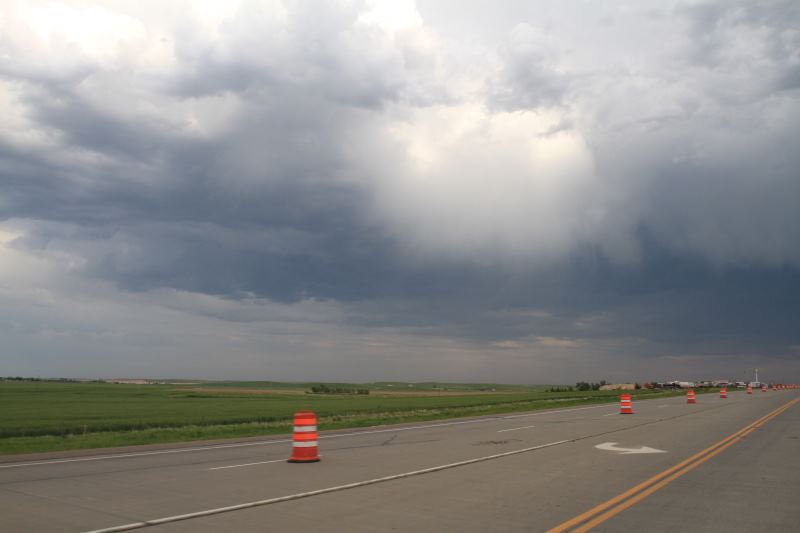 In the process of getting there, one of our chasers had a bird fly into their antenna.
It exploded on impact. (Poor bird)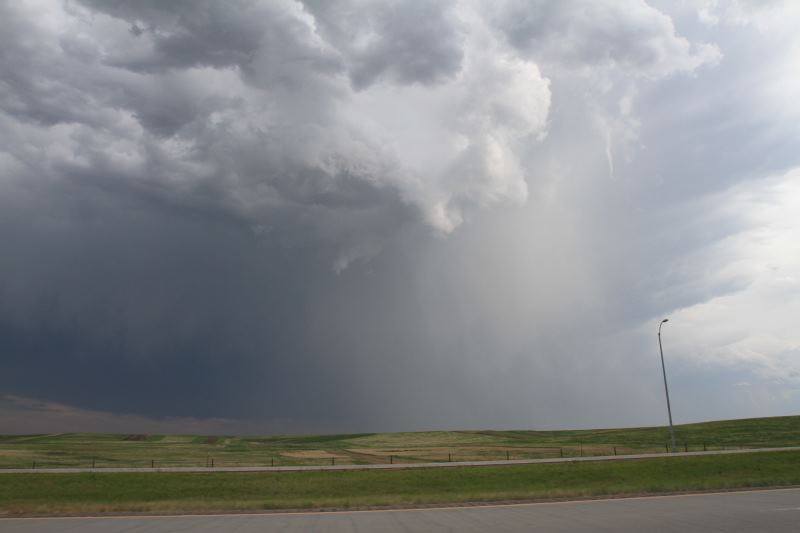 We noticed a sheer funnel on the back of the storm.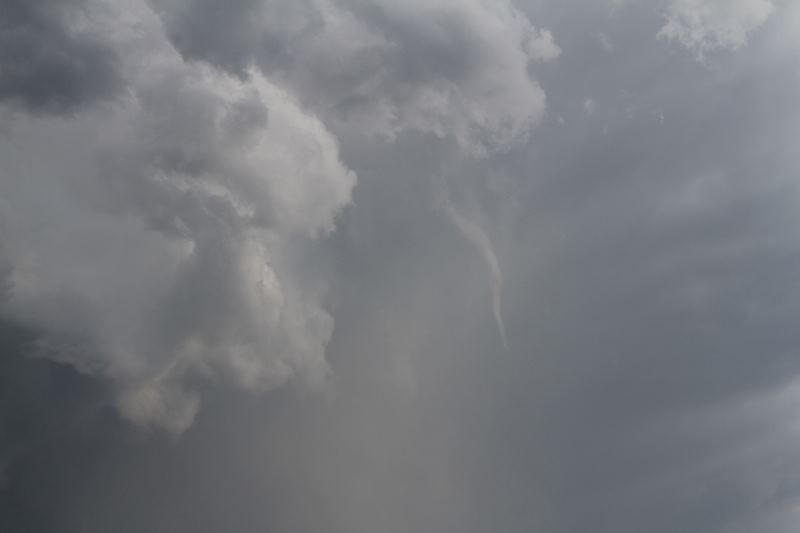 Not a tornado, but a feature of the storm itself.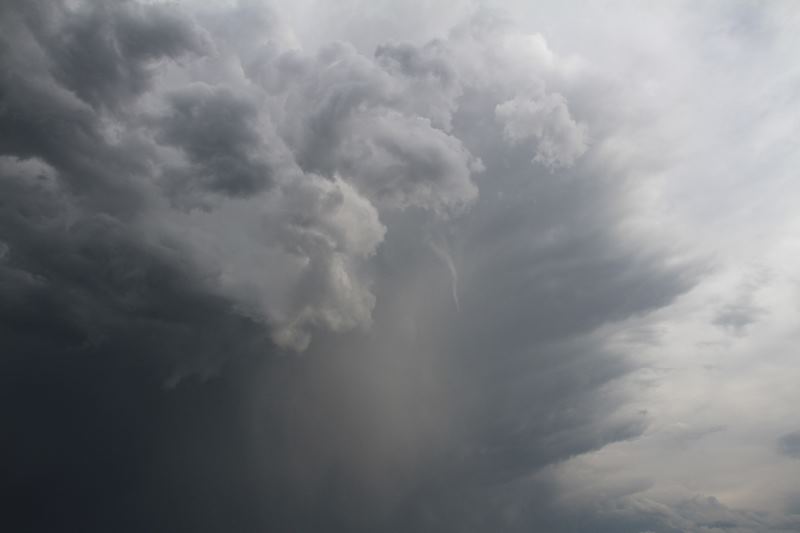 Still looked nice though.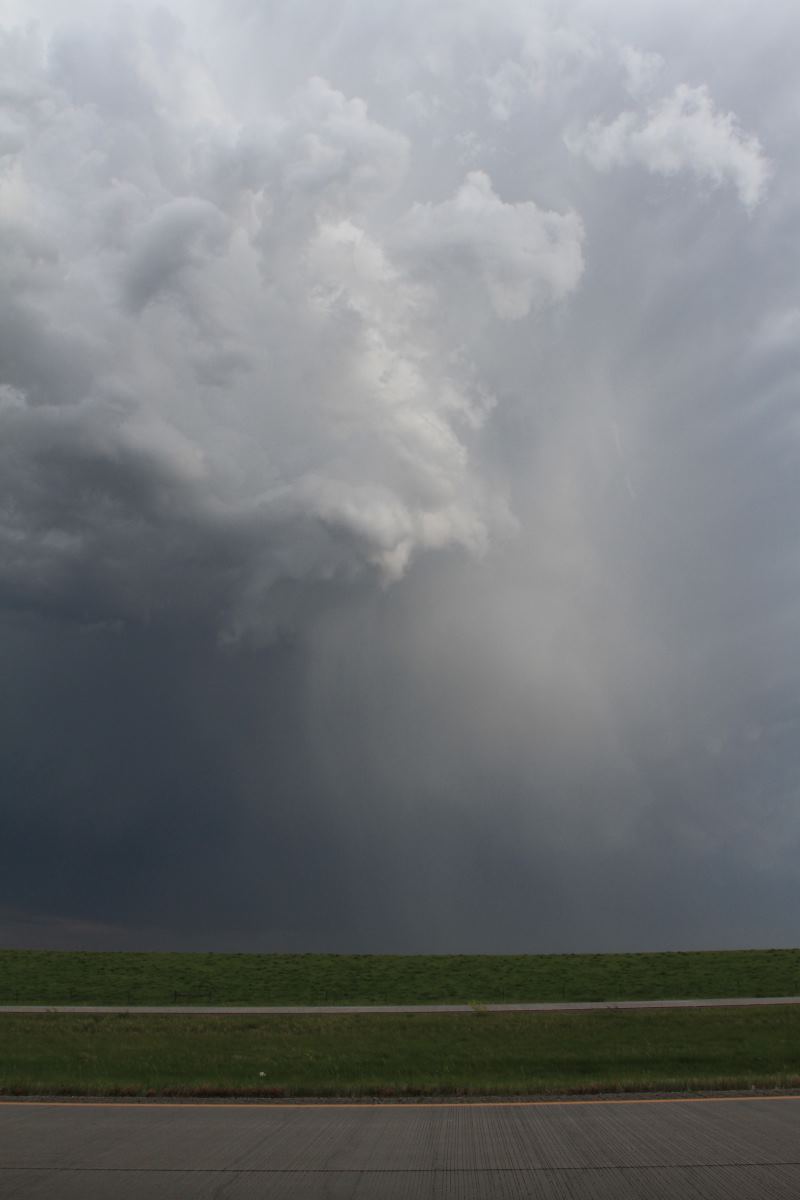 Hail shaft.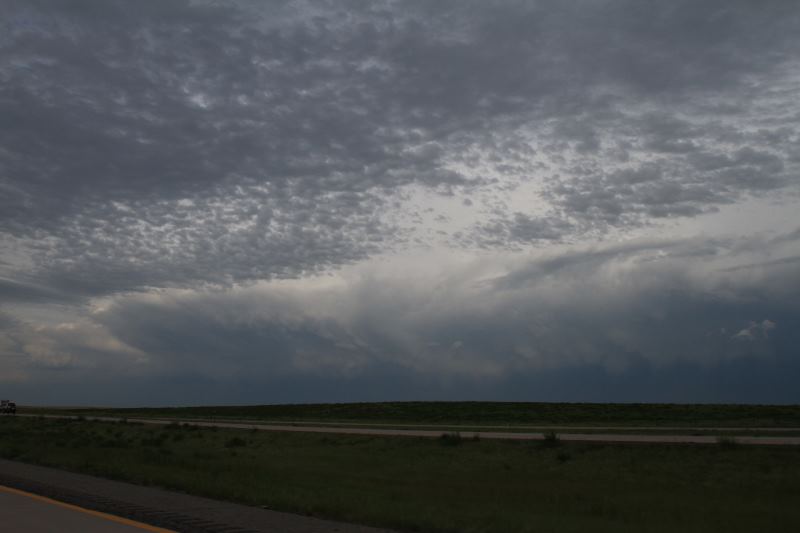 Just as we got close to the storm, it died.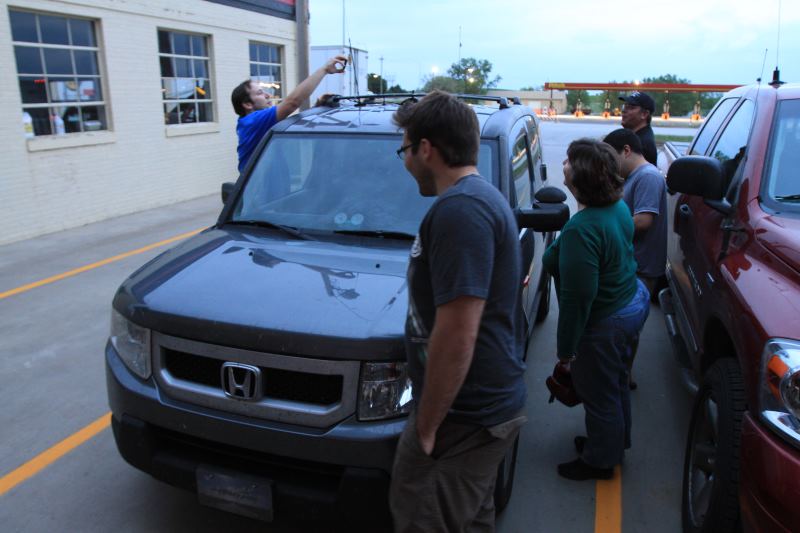 We had dinner and then inspected the damage.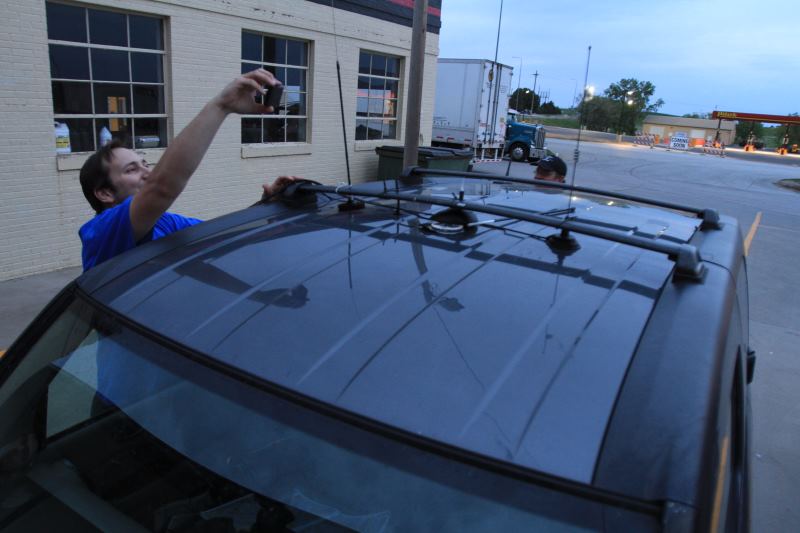 Antenna was ripped apart.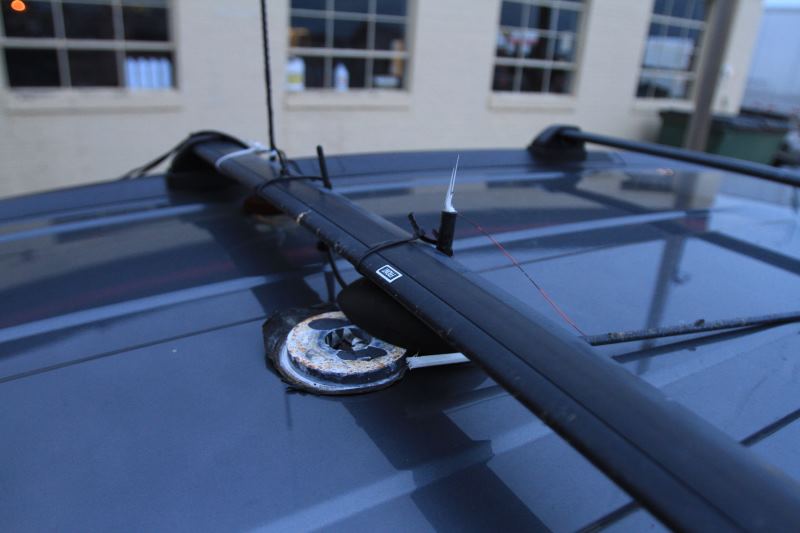 Even the base was damaged. It snapped the fibreglass antenna into two.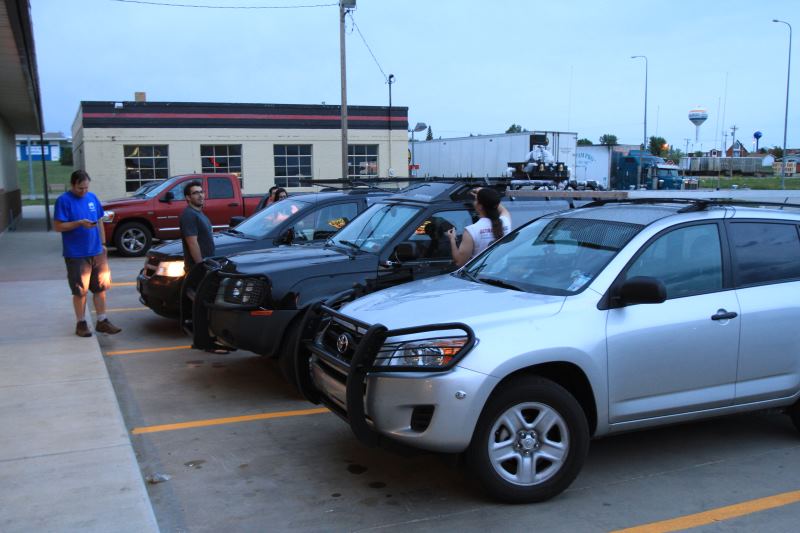 Chaser convergence.