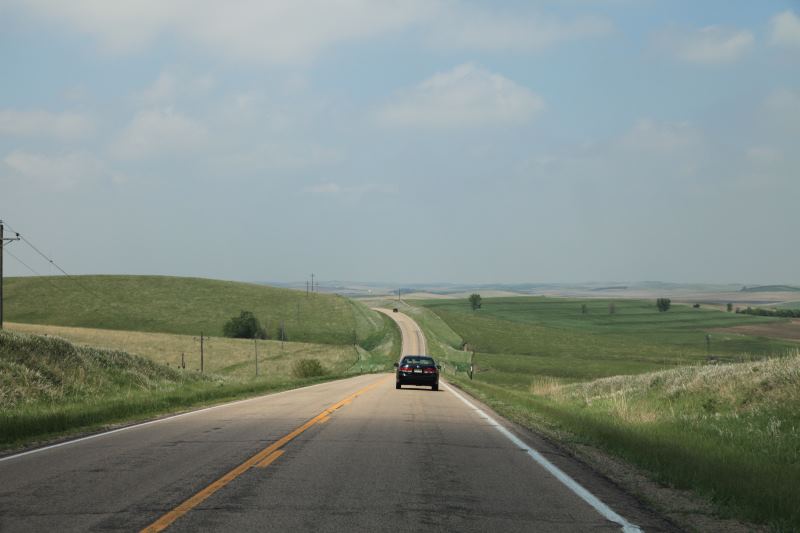 Forecast today is very difficult.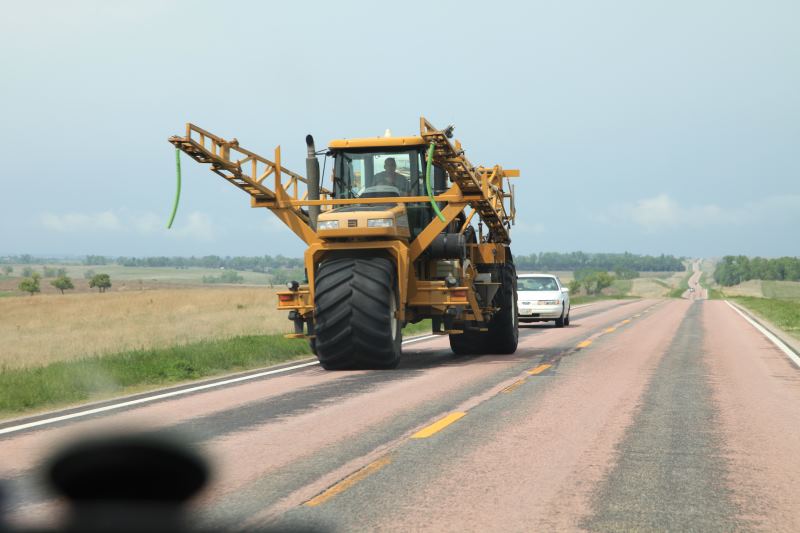 I wonder what this would do to your car if you hit it head on?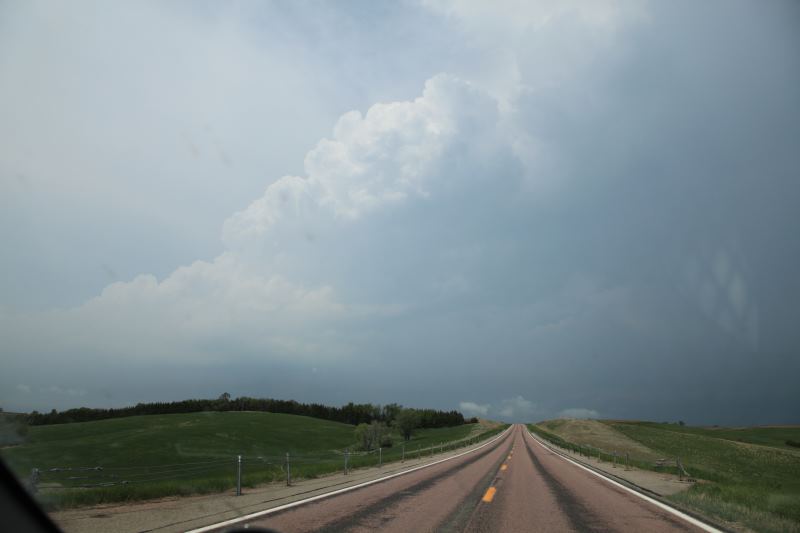 Storm cell firing up.... But is it in the right place?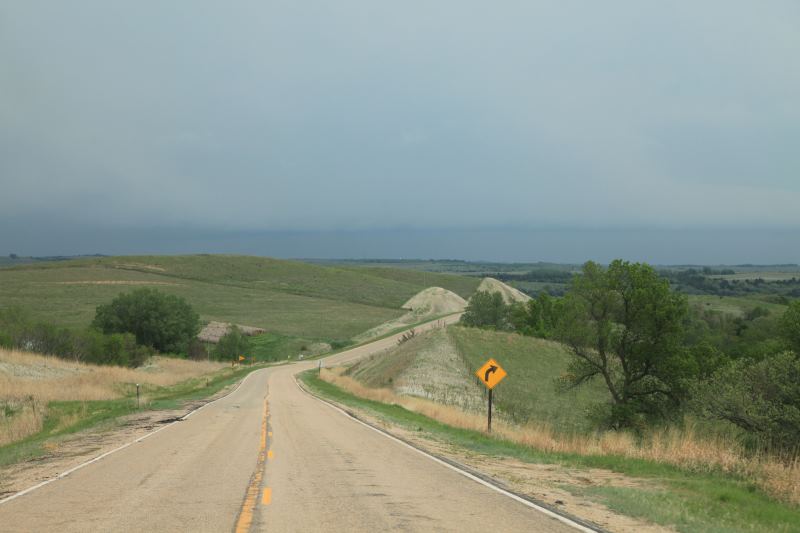 Heading to my target storm.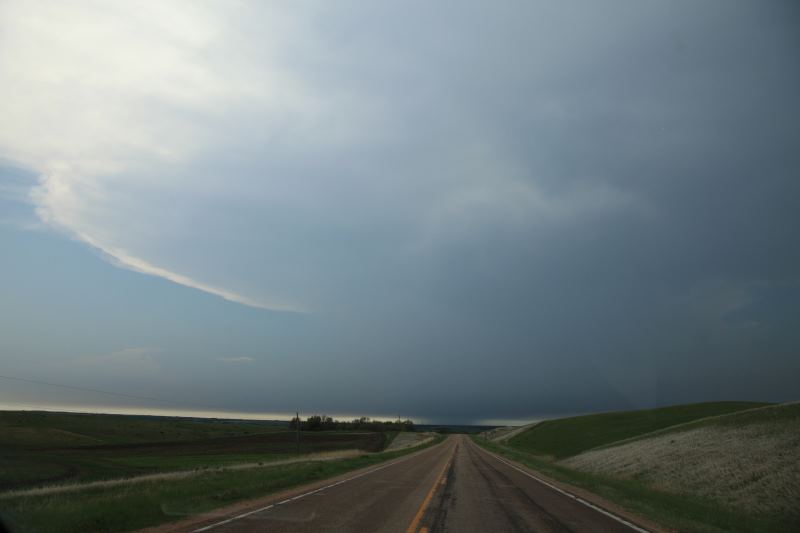 Going back and forth between storm cells, everything around me is not well organised.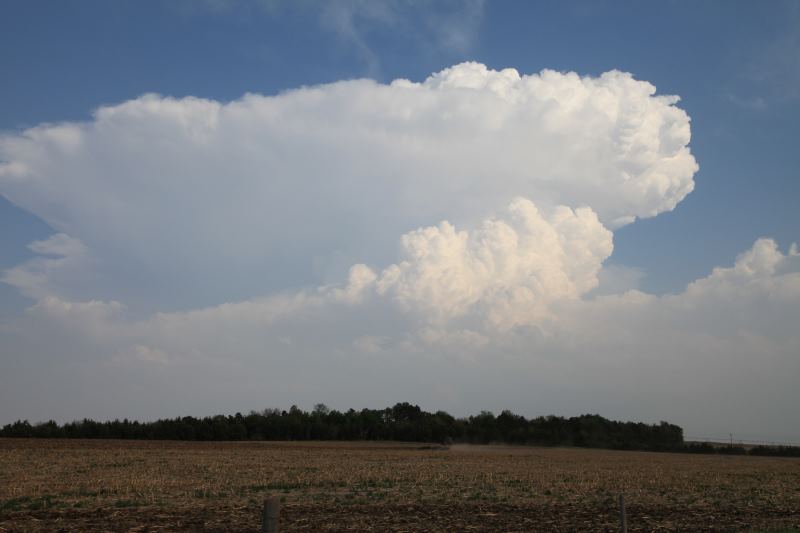 This looks ok.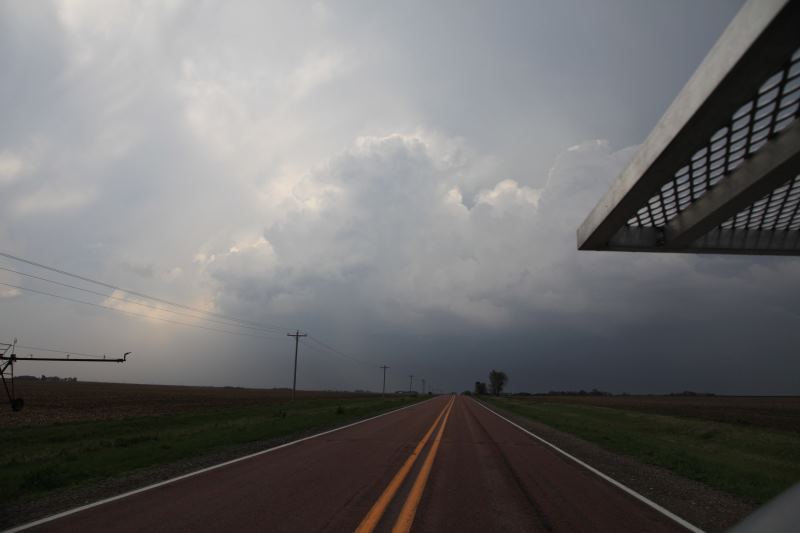 Heading into the core.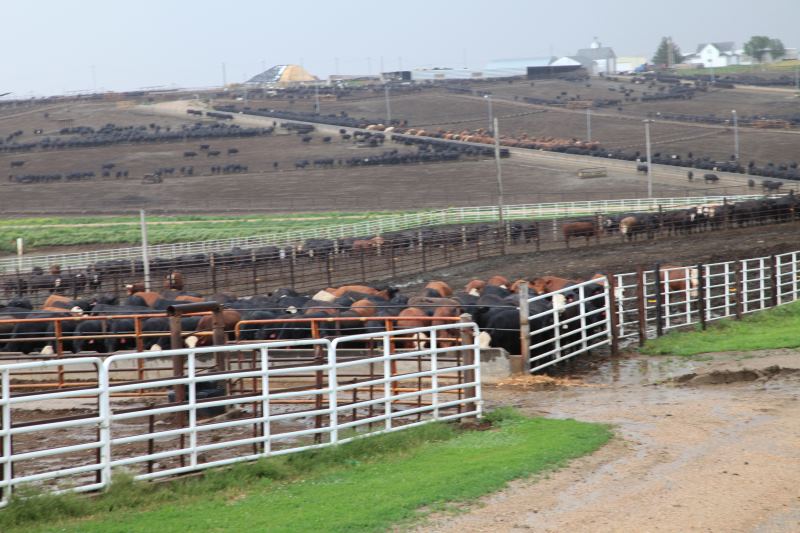 The smell from this feed lot is quite overpowering.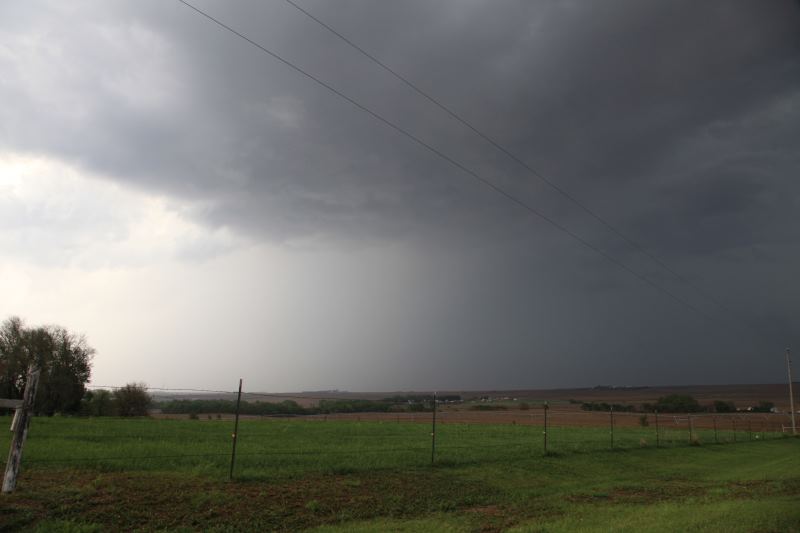 A dying storm.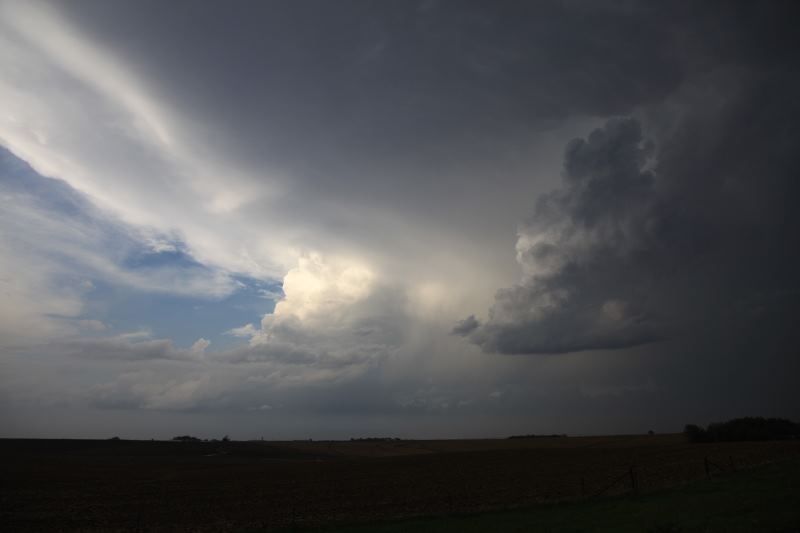 Two updrafts slowing dissipating.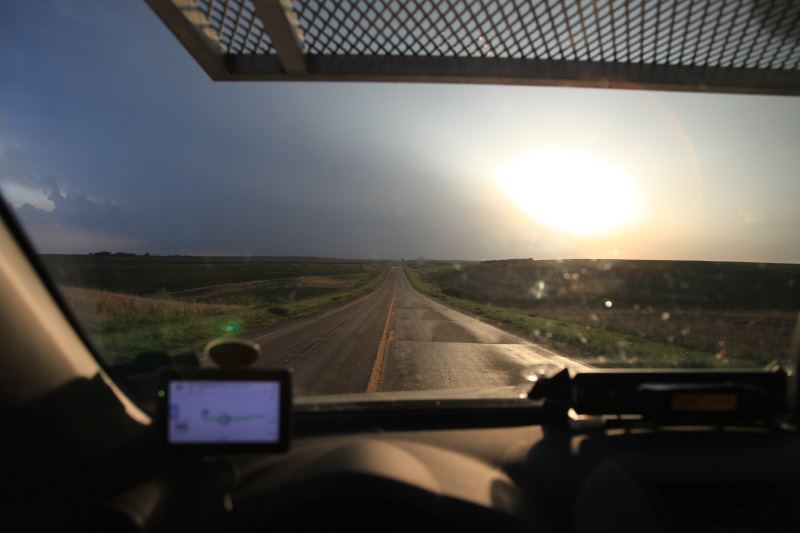 Now heading towards a new storm cell, however it's a good hour away.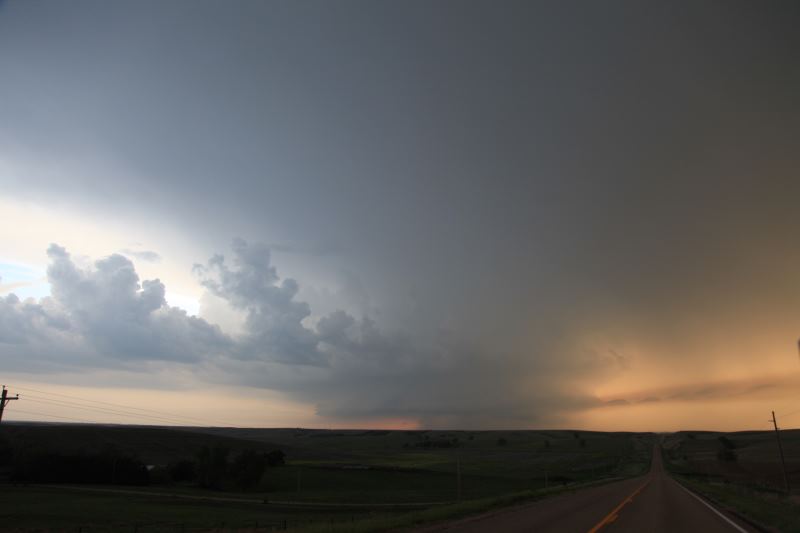 Looks like an amazing storm on radar.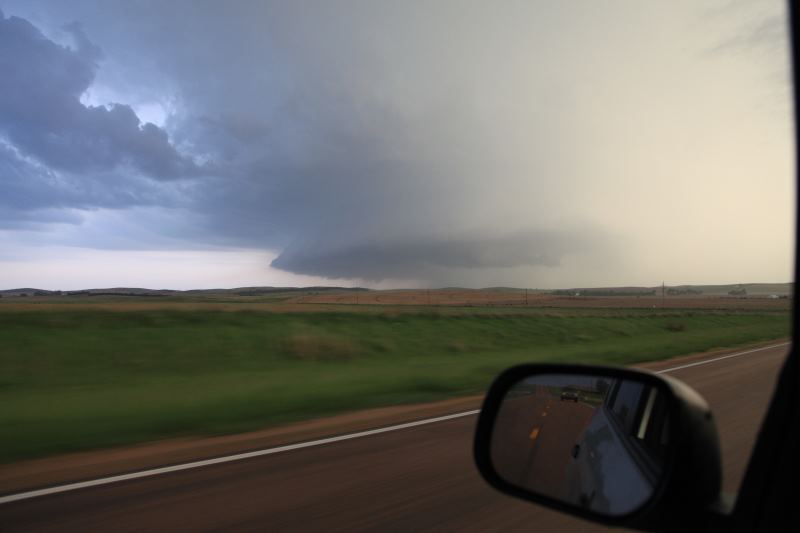 A small mothership type formation.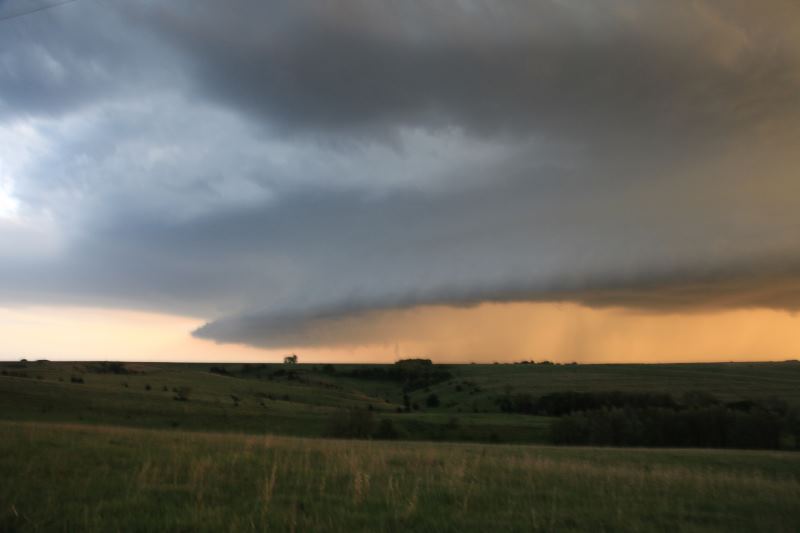 It's currently tornado warned and has been for the last hour.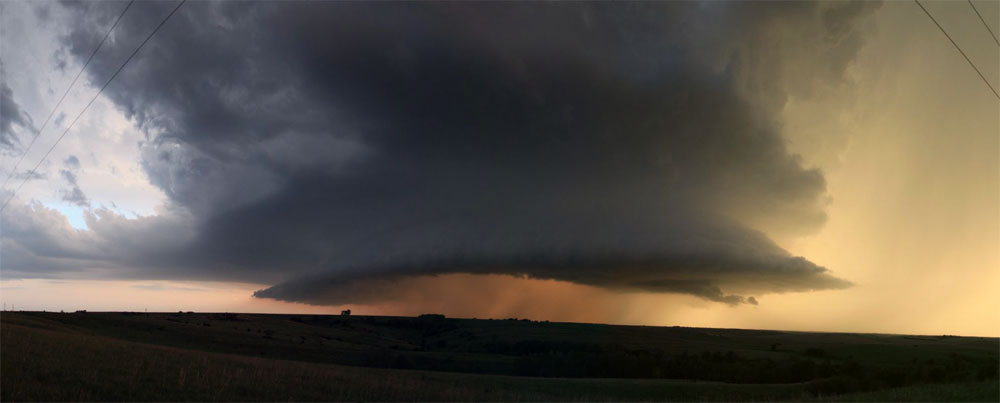 A panoramic photo of the supercell. Simply amazing.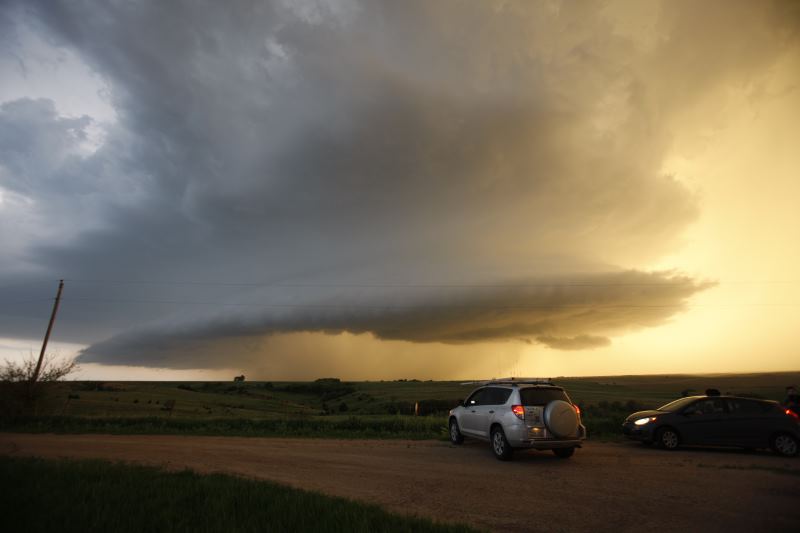 Great parking space.. Pity about the powerlines.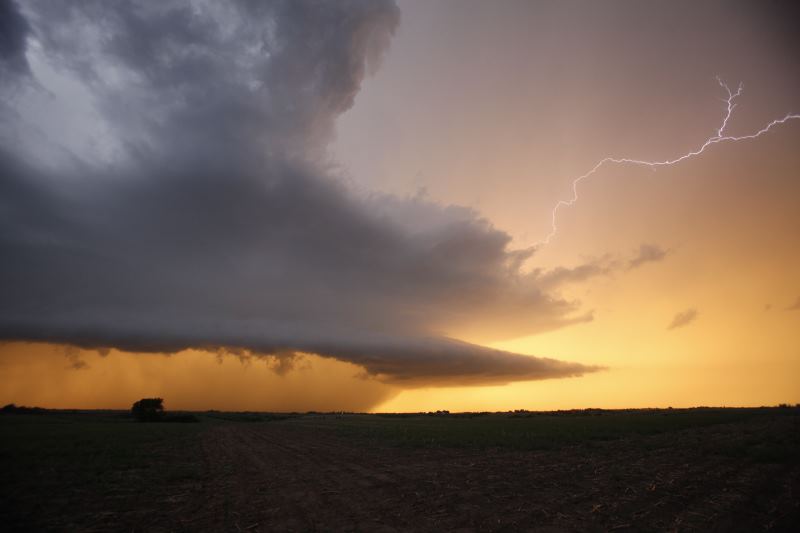 Amazing.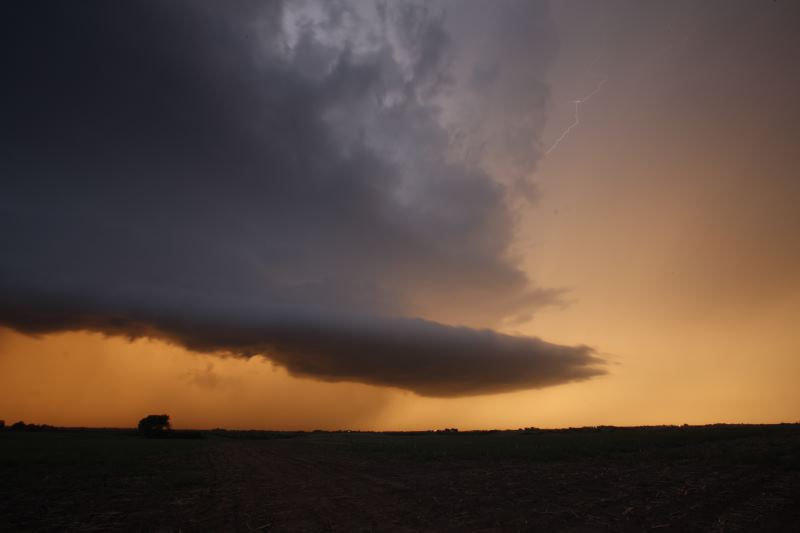 It produced quite a lot of lightning strikes.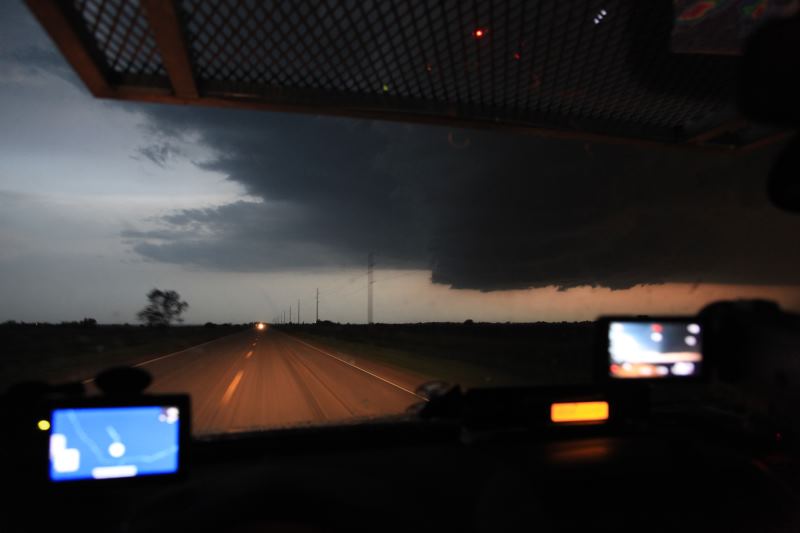 Heading south east of the cell to stay ahead of it.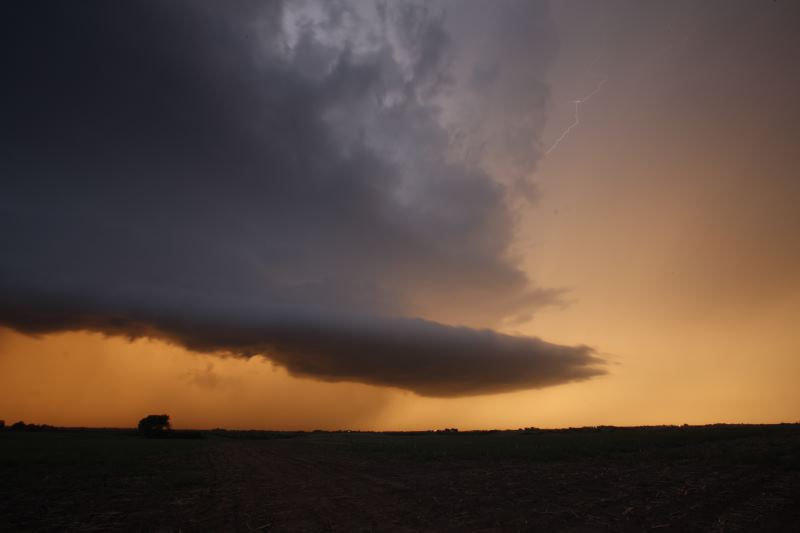 Re-positioned. Amazing...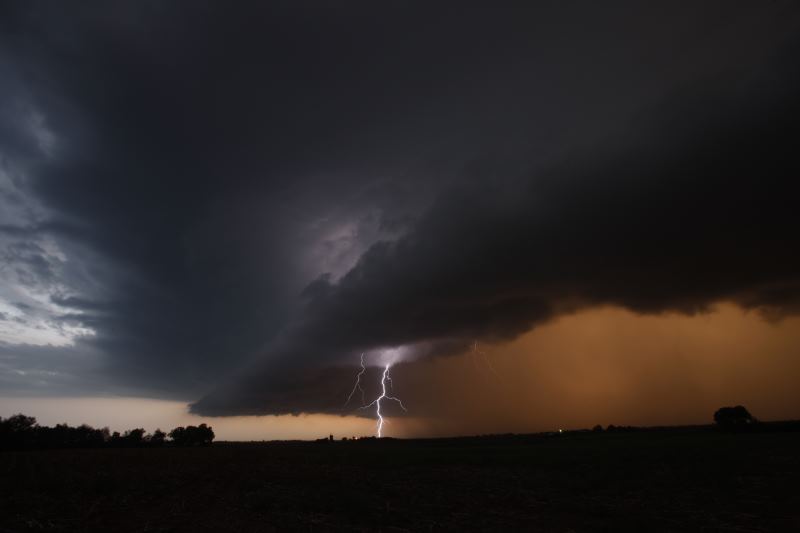 Wow.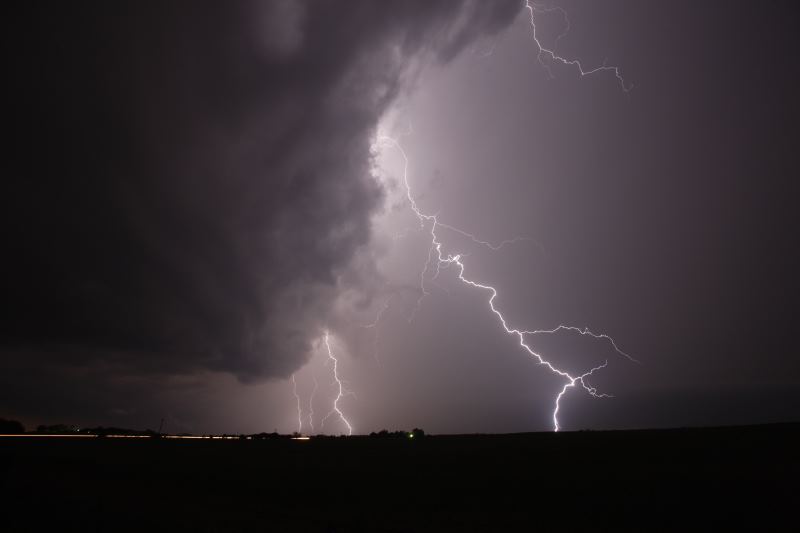 Now watching for lightning strikes.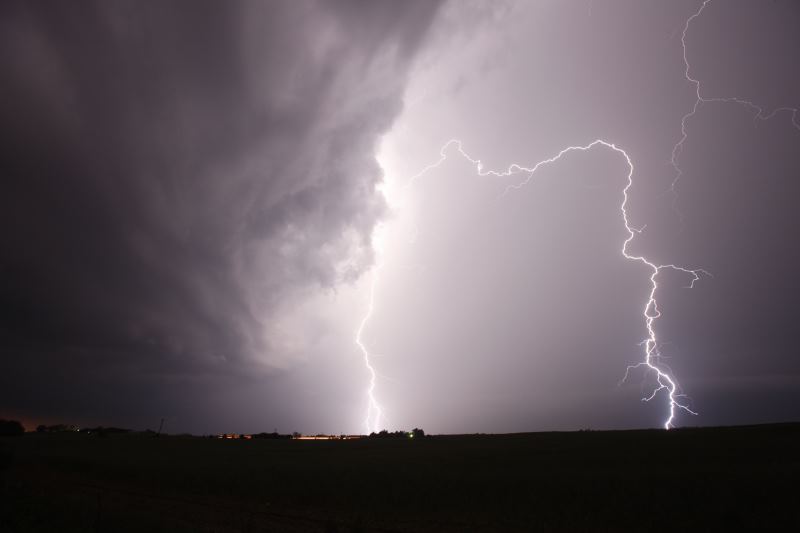 Every single photo contained a strike.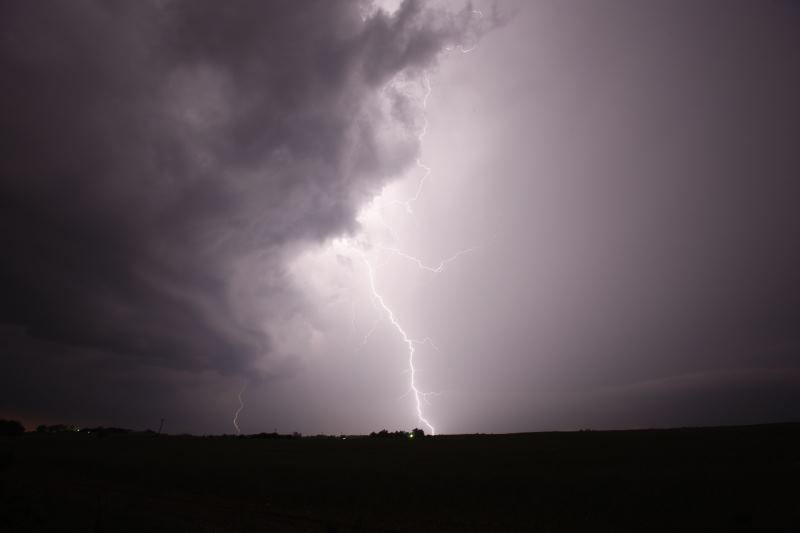 Only put the best ones online.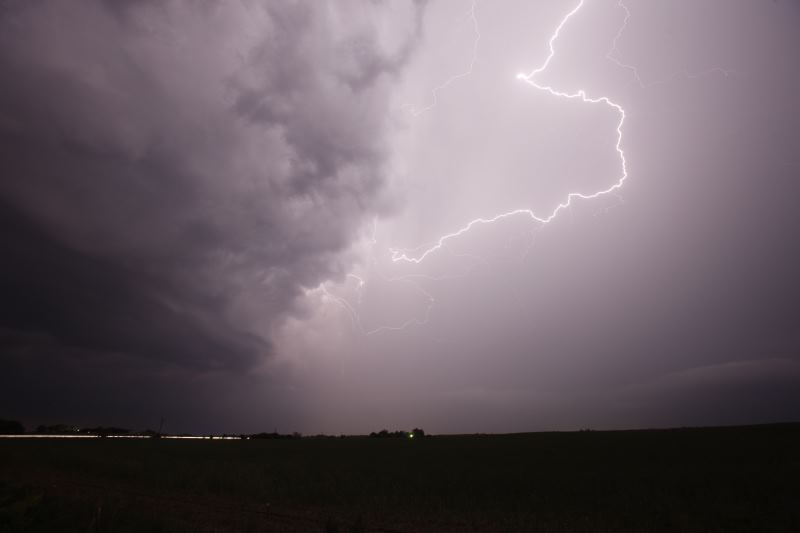 An amazing show.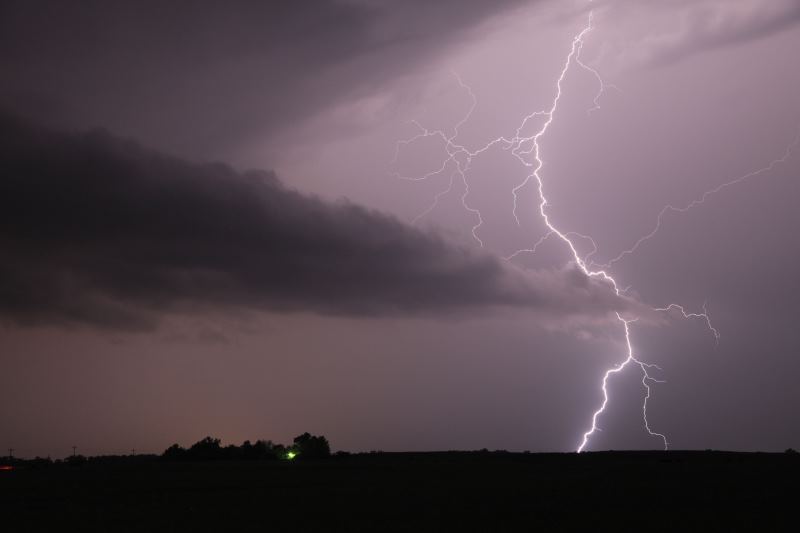 Storming is very slowly running out of steam.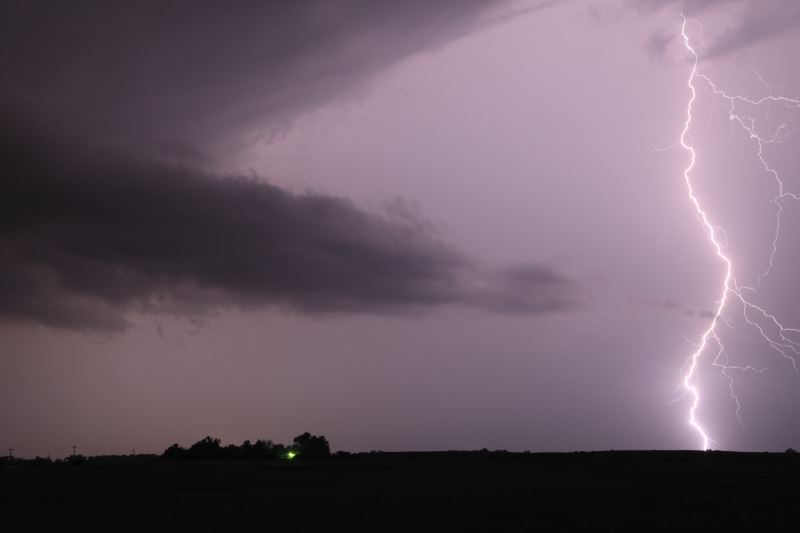 But it still manages to produce lightning bolts.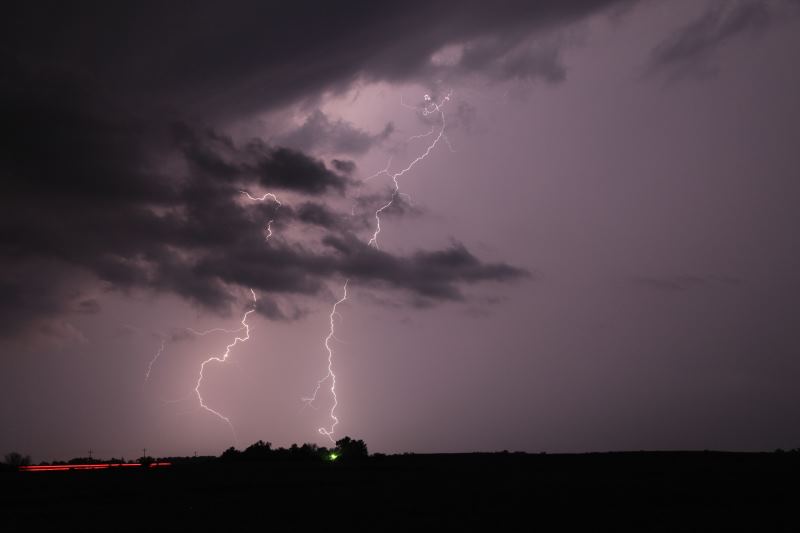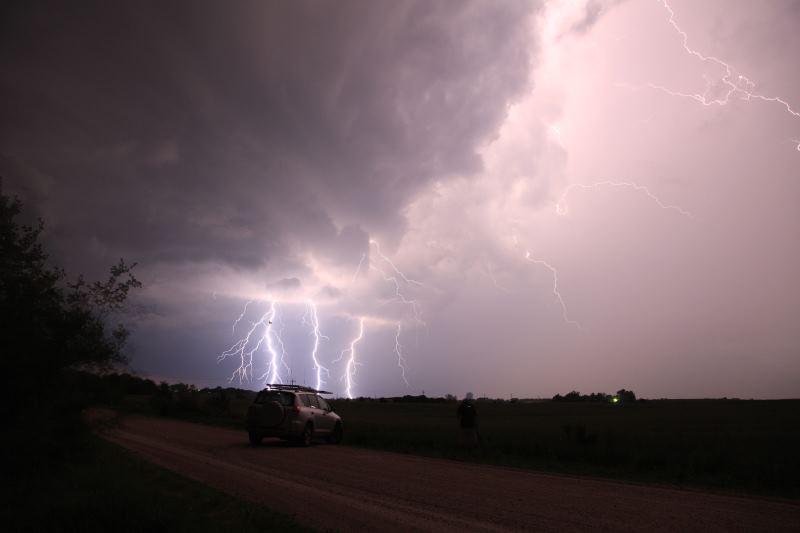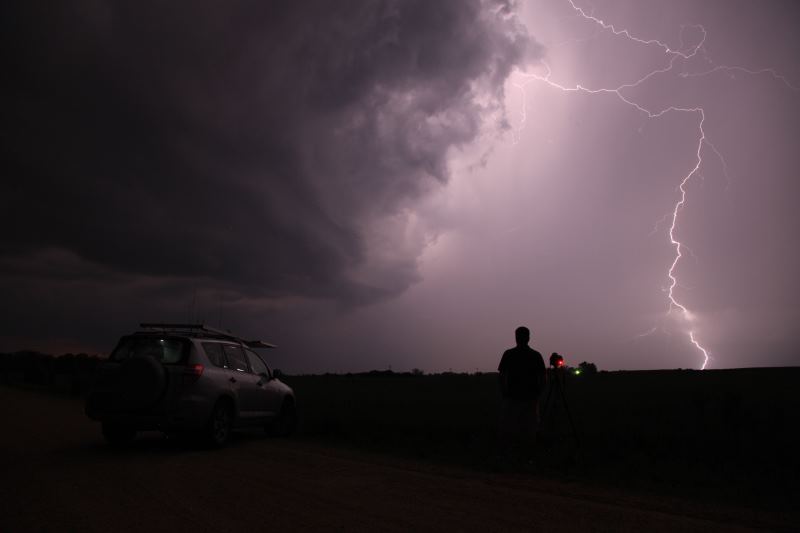 Silhouette.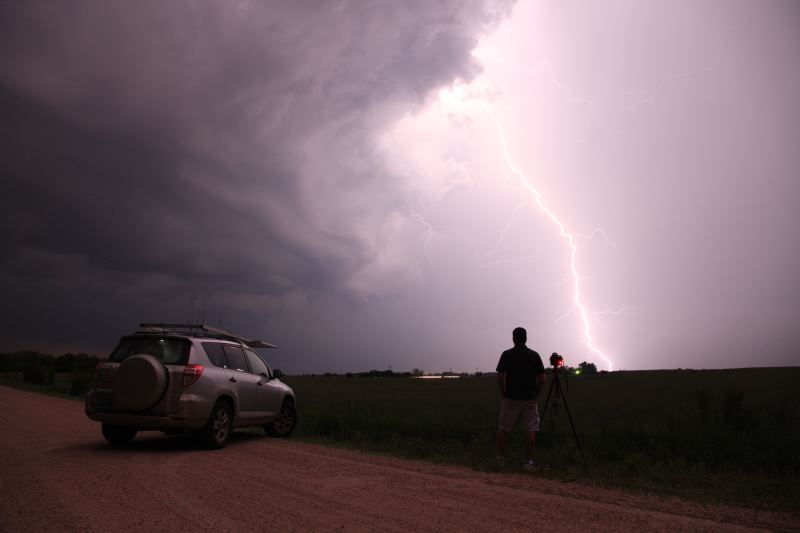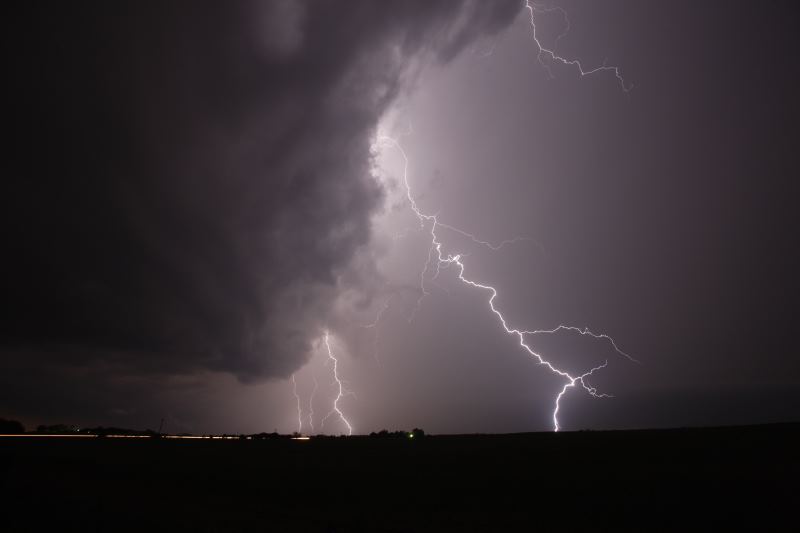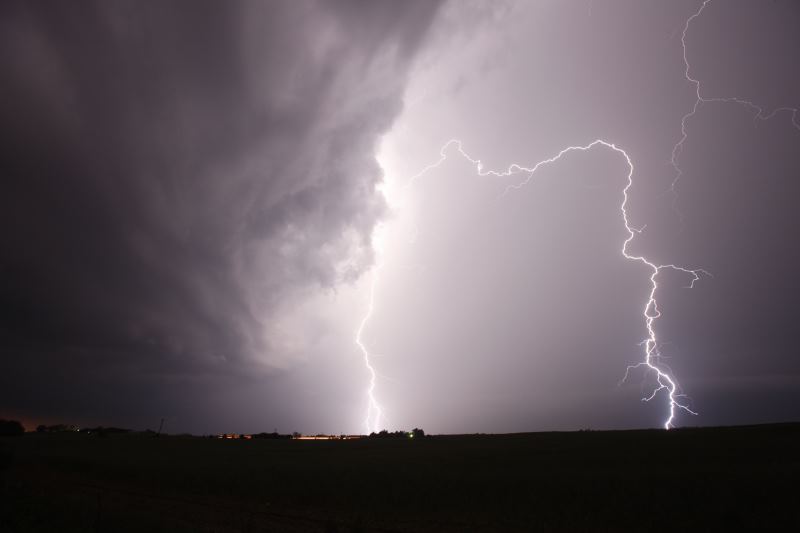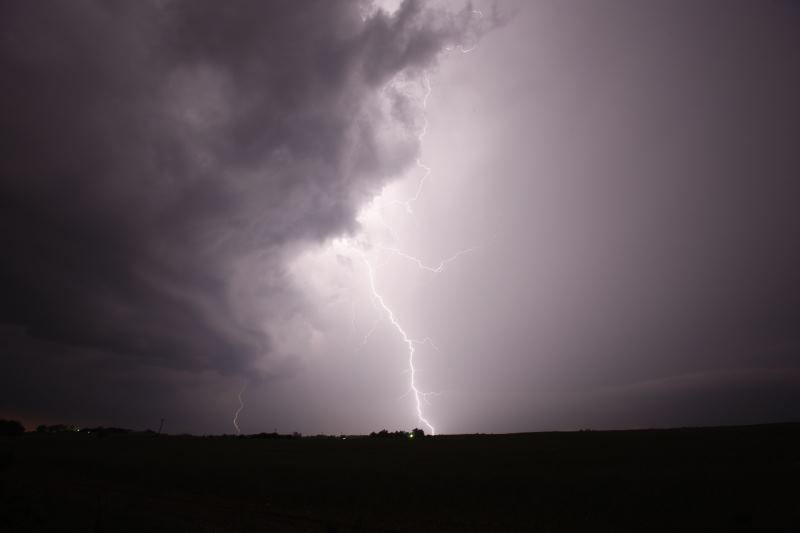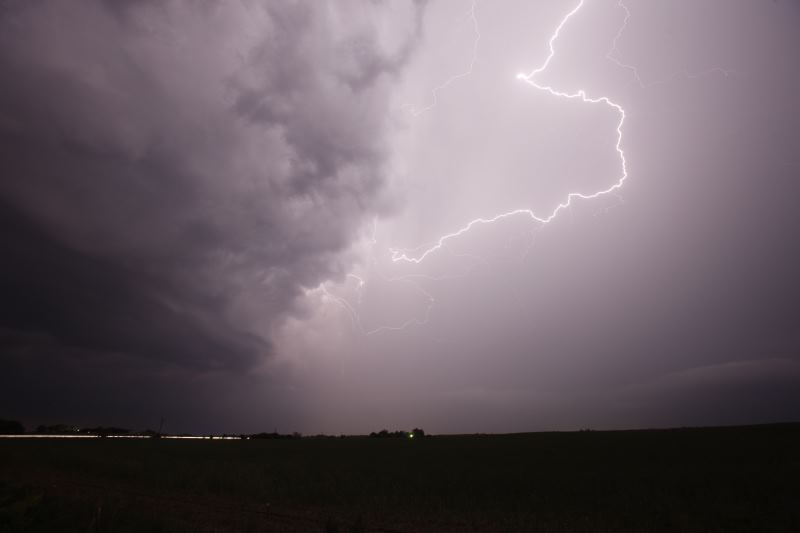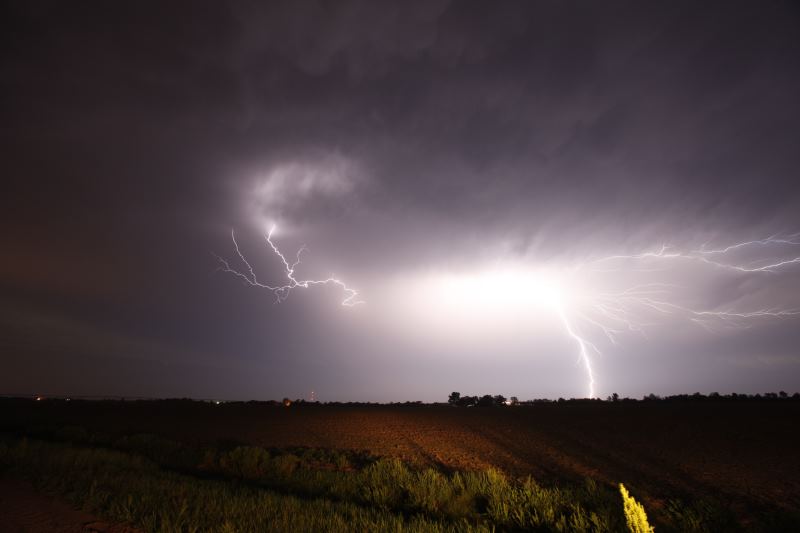 Anvil crawlers.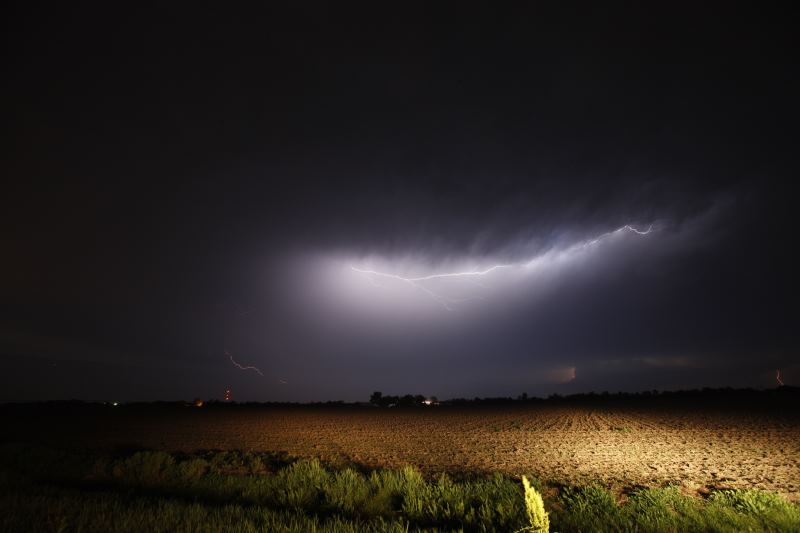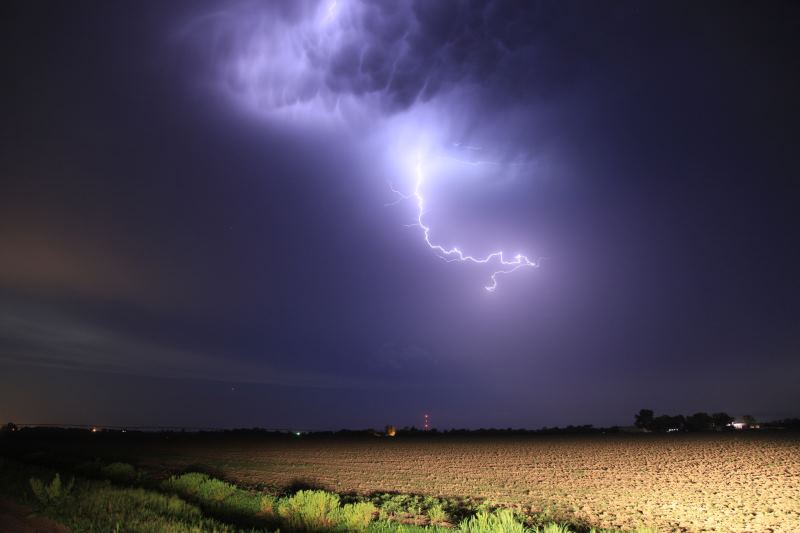 Getting closer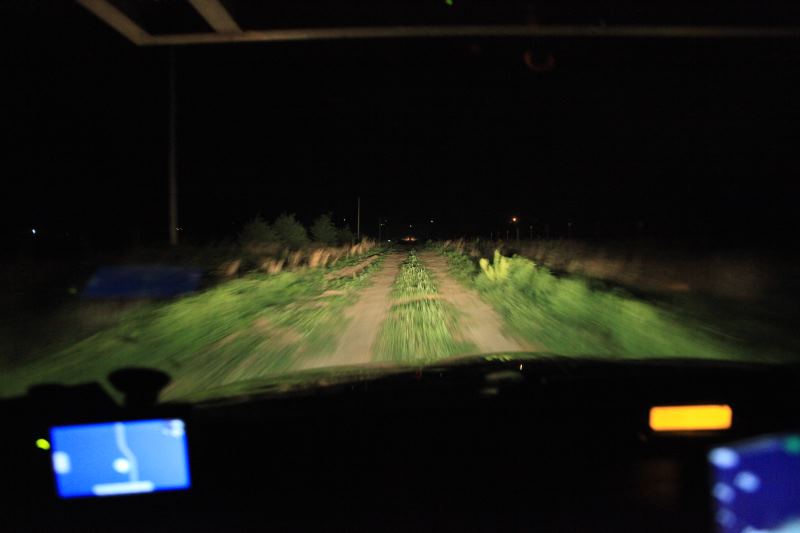 Leaving a small back road which gave me an unobstructed view.. 4WD worked well.