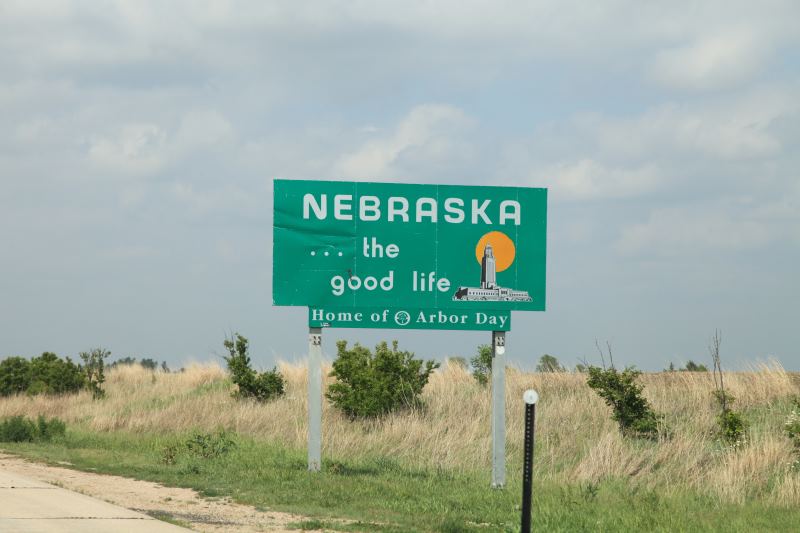 Welcome to Nebraska.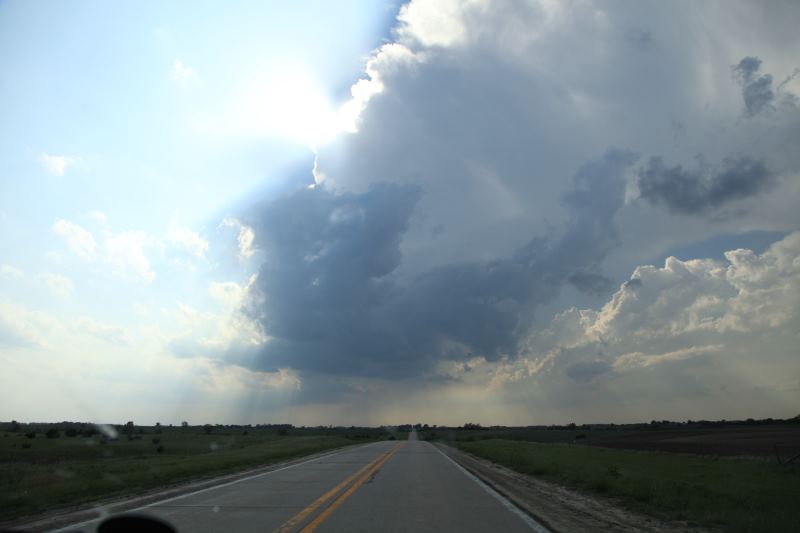 A possible storm target.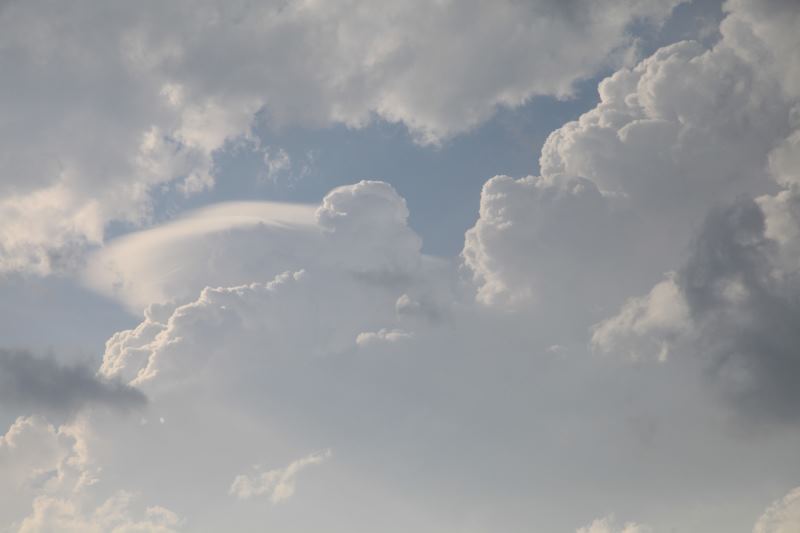 This storm looks better.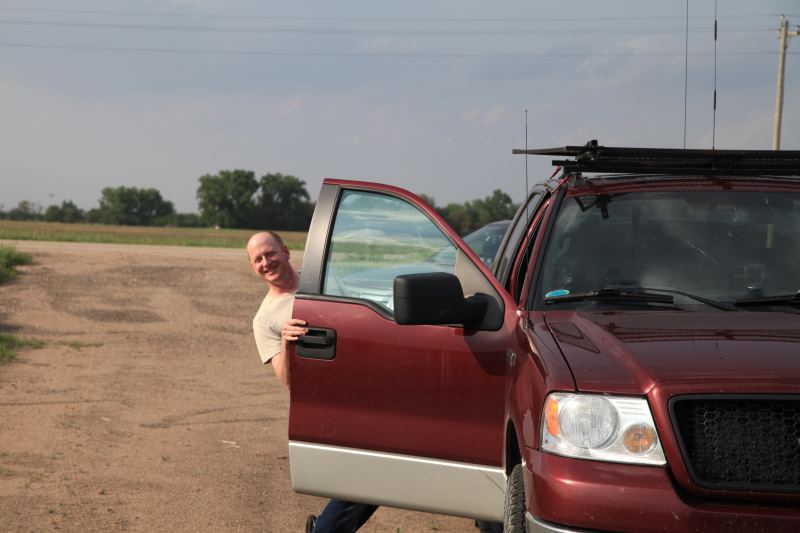 A friend has joined me from Canada, Say hello to Dave Patrick from Ontario.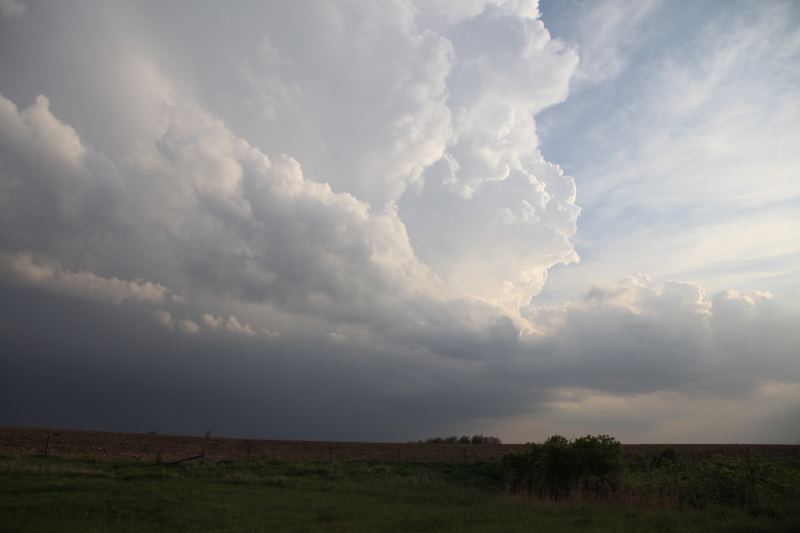 We definitely have a target.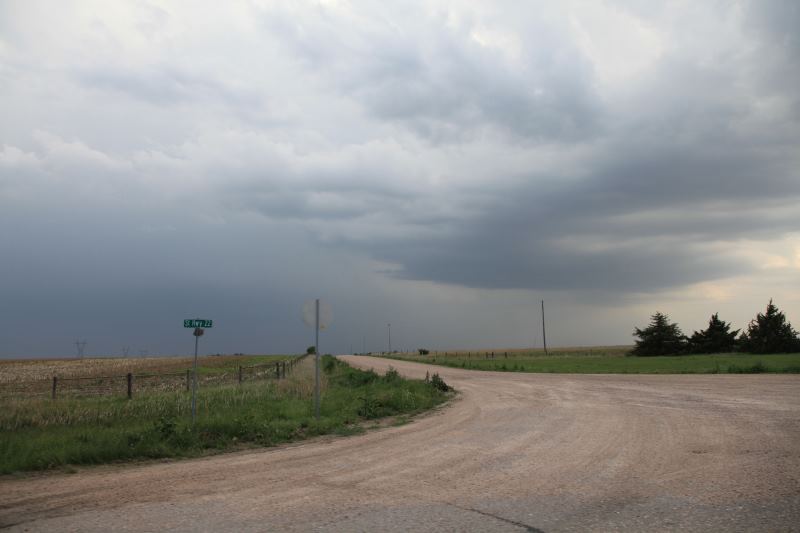 Heading down a dirt road.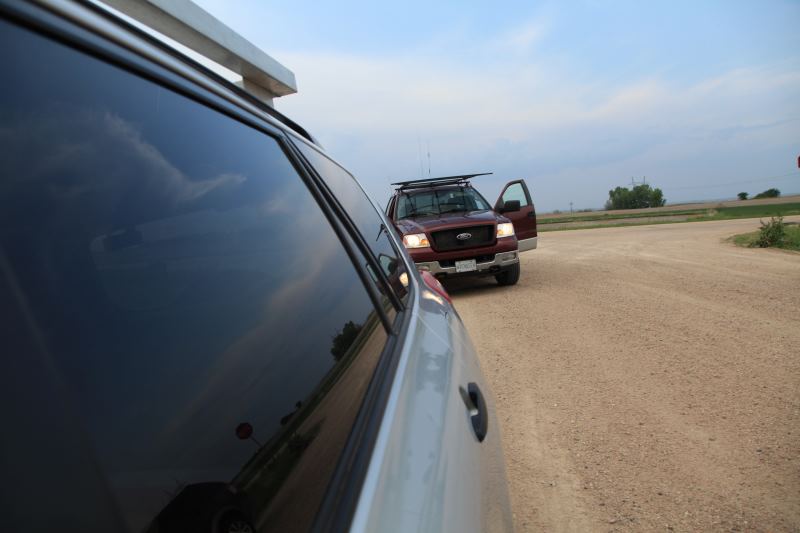 Deploying the hail guards.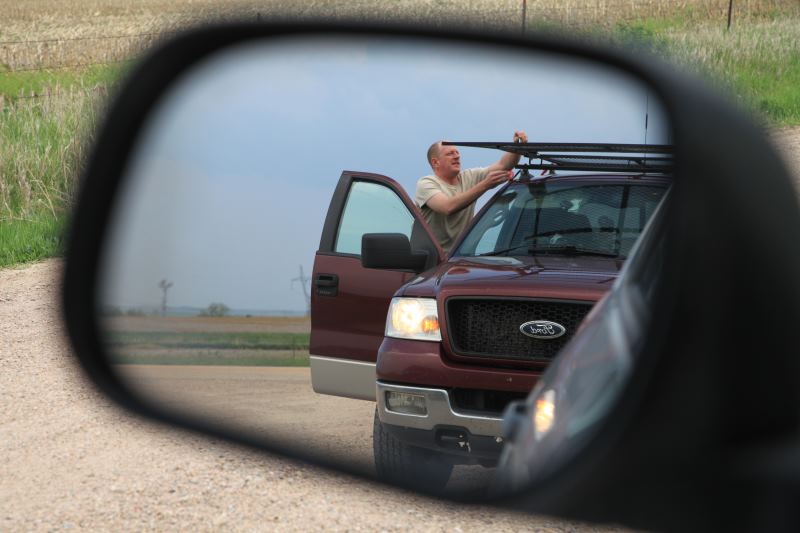 Mine is done, Dave's is going up.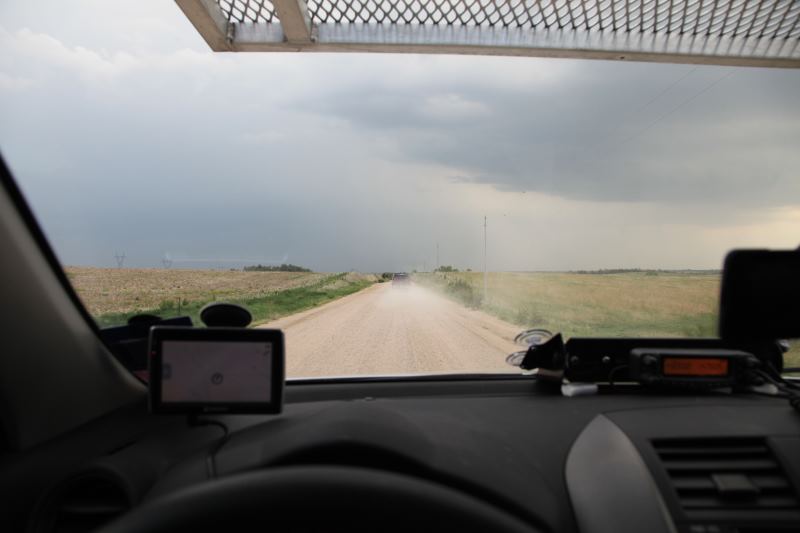 In we go.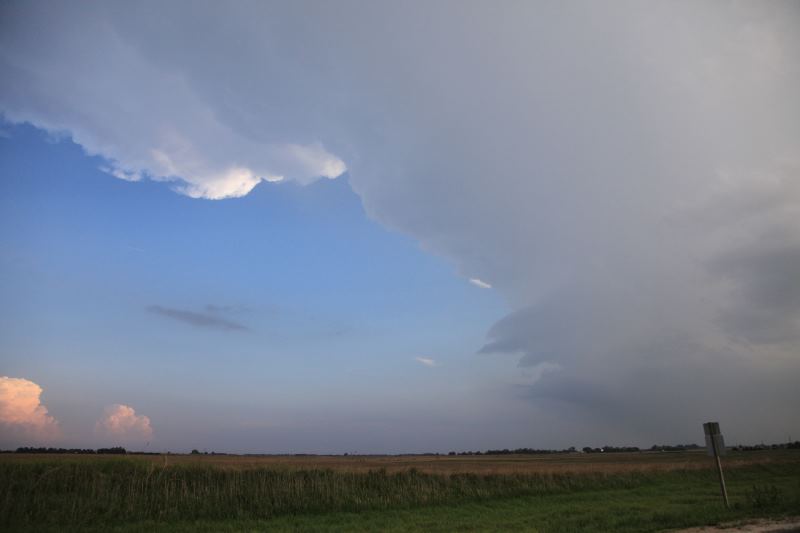 Not much hail in the core.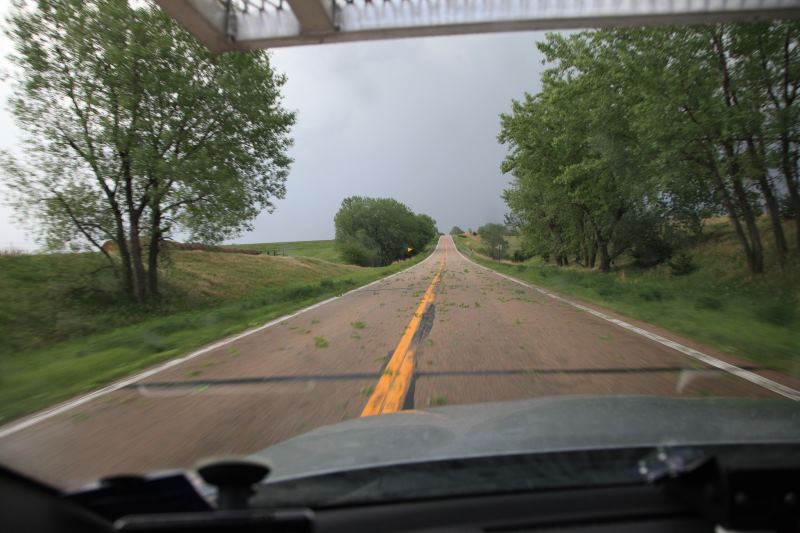 But we have a new storm target and the leaves on the road signify hail that has shredded the leaves off trees.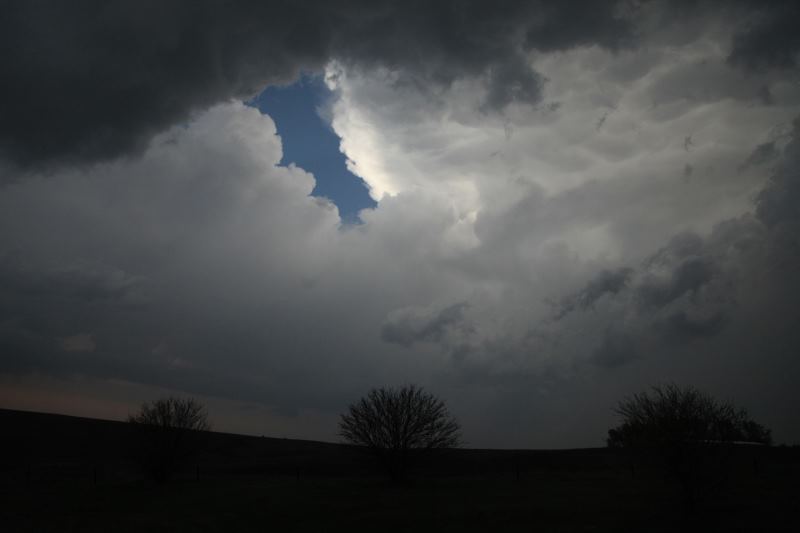 Getting darker in here.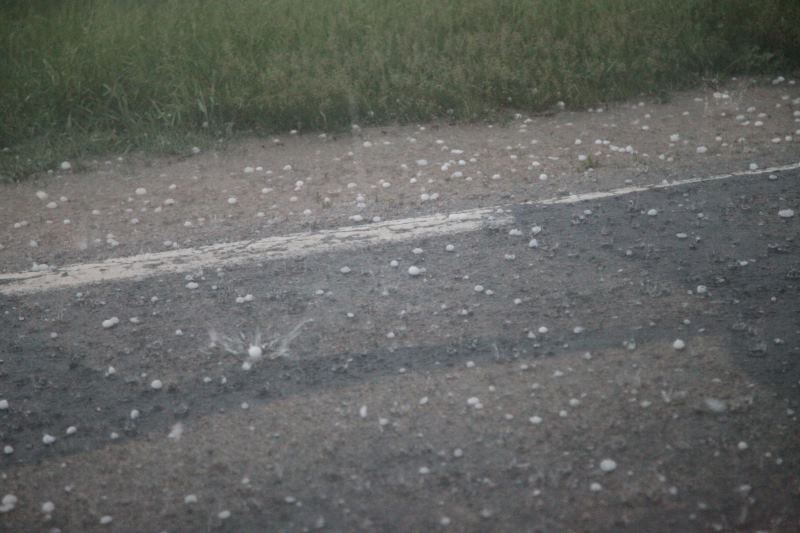 Hail is falling, mostly 1" to 2" with the occasional rogue 2.5" to 3"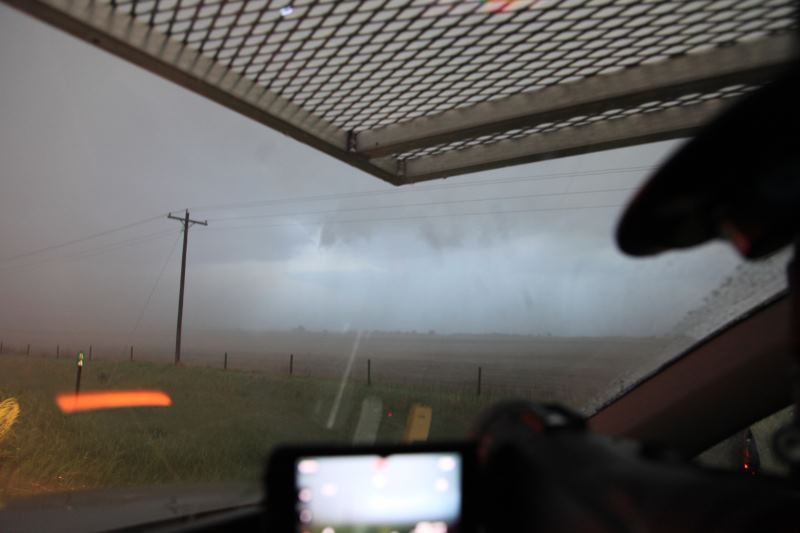 Punching through the back of the storm core, we find an undeveloped wall cloud.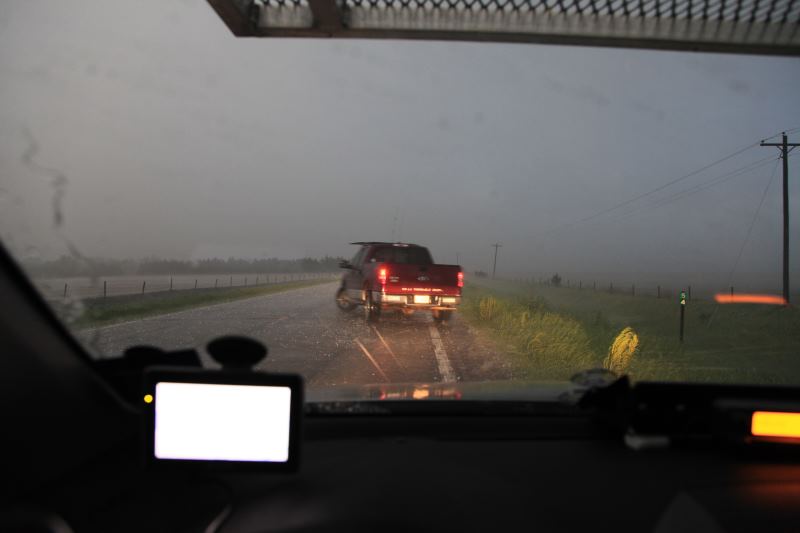 Dave is turning around, hail is getting quite heavy.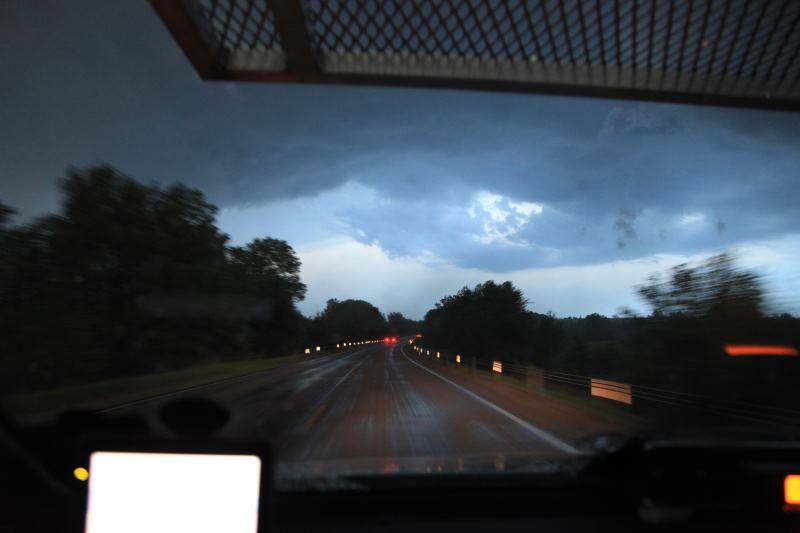 We re-position and go back in.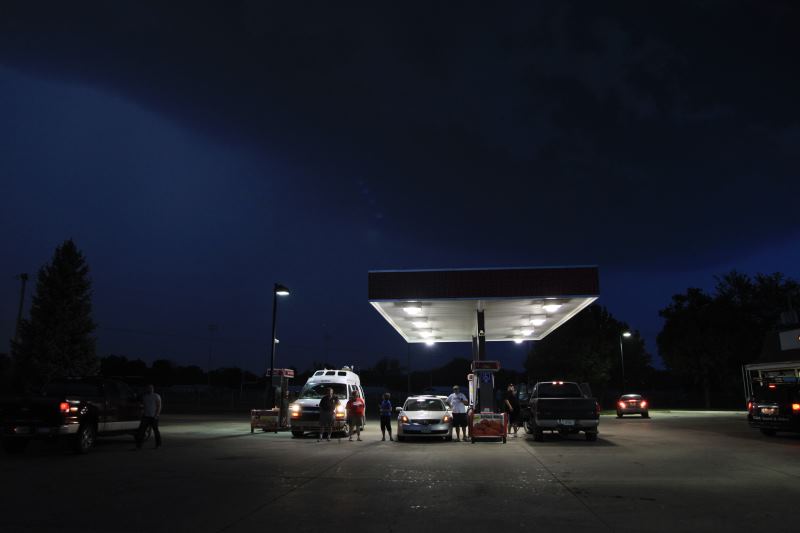 Need to get fuel first.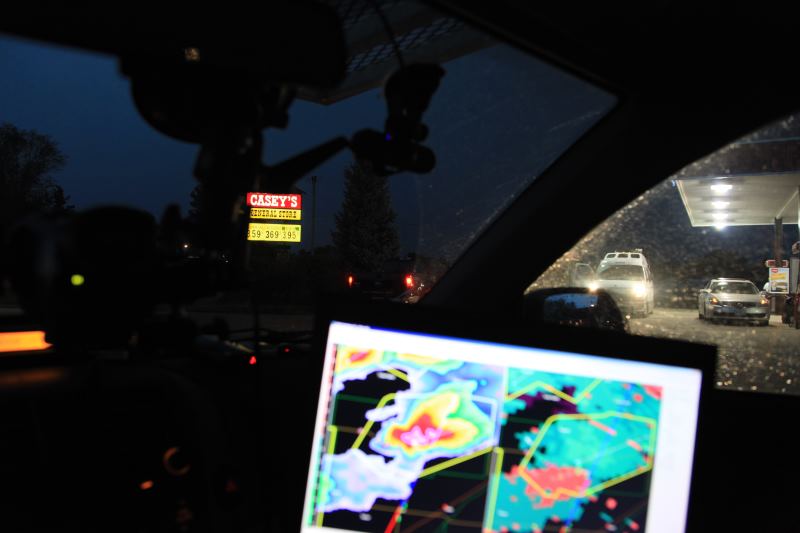 Checking the radar.. the internet was a little up and down in the storm core.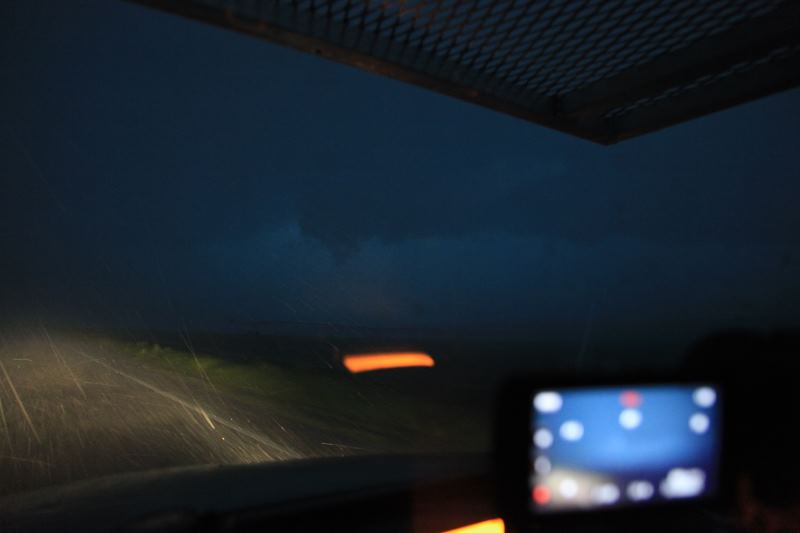 Back in we go. Looks like a funnel, but it was a developing wall cloud. It's very hard to see at night.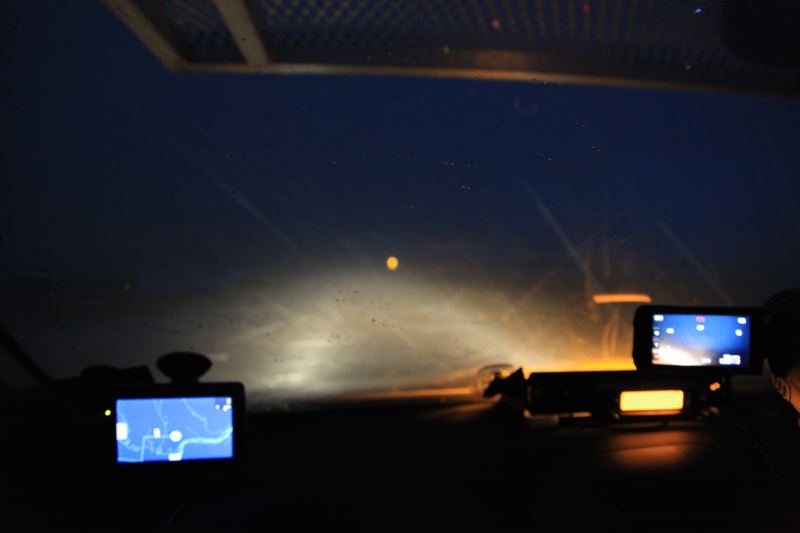 Being bombarded with stones. Sounded amazing.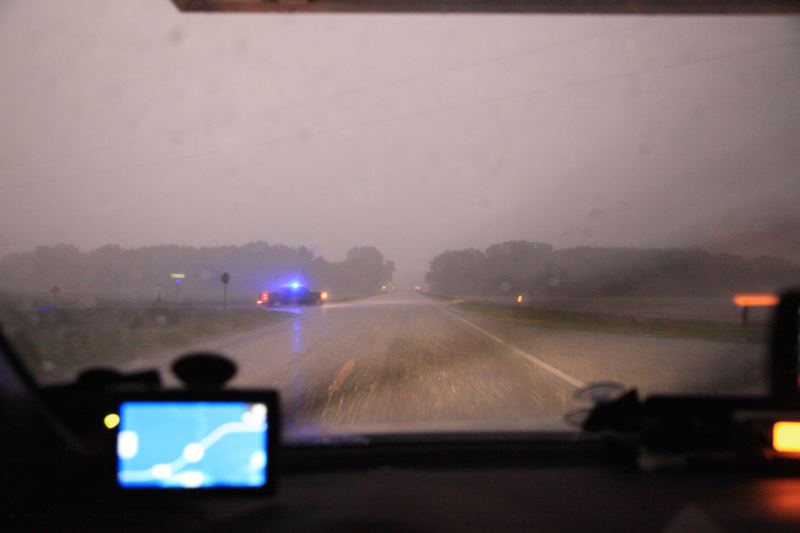 Managed to get my windscreen cracked even with the hail guard.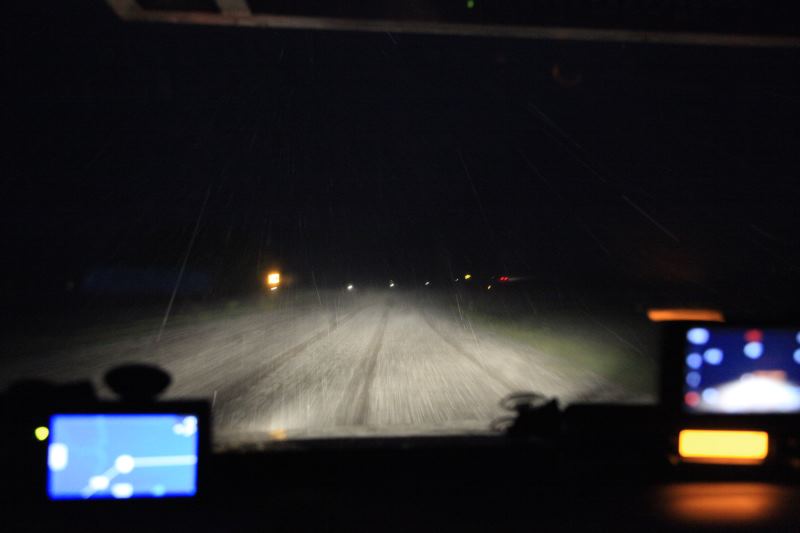 Hail drifts cover the road.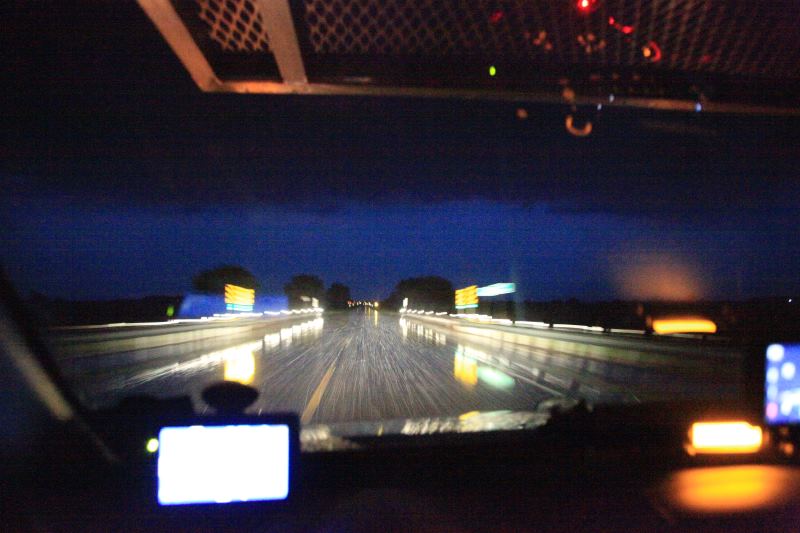 The ISO sensitivity of the camera is now at over 20,000. it's very dark.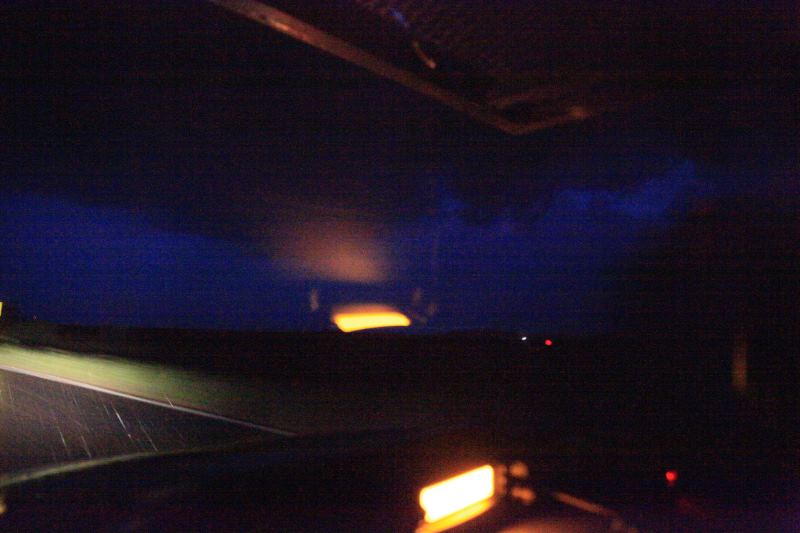 Looking for a wall cloud and possibly even a tornado.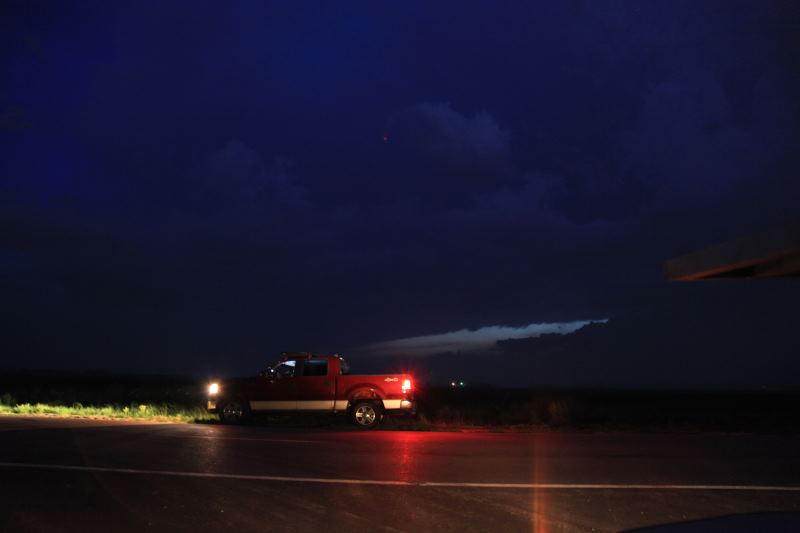 Parked for a few mins to watch the storm.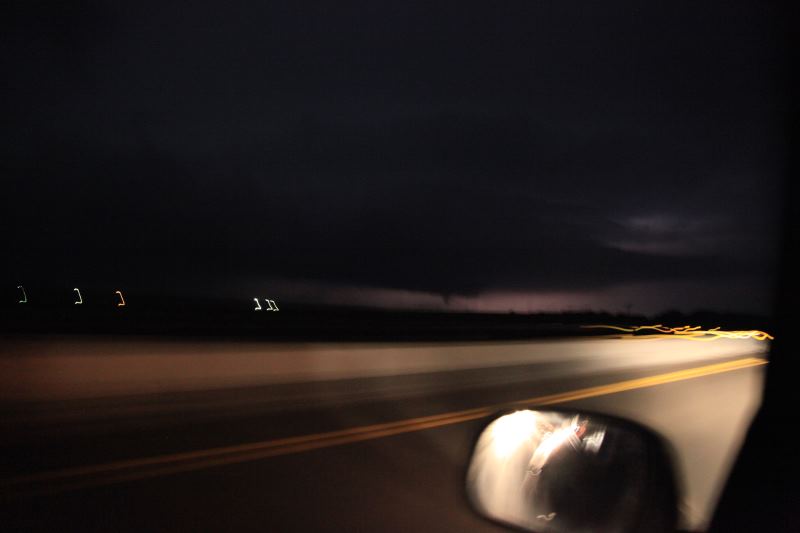 After we think it's all over, we have dinner and this cell fires up. It has rotation and a funnel has been produced.
This is not a tornado quite yet, but it's extremely close, spotter network report was submitted and the NWS was contacted by phone.
No tornado warning was needed at this stage. Only David and I were monitoring the storm whilst the NWS were tracking us and the storm progression.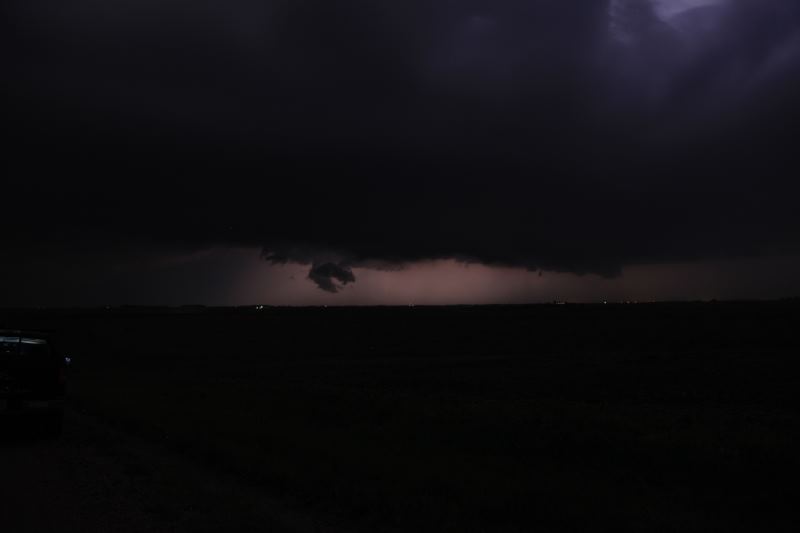 It continued to produce wall clouds for the next 30 minutes.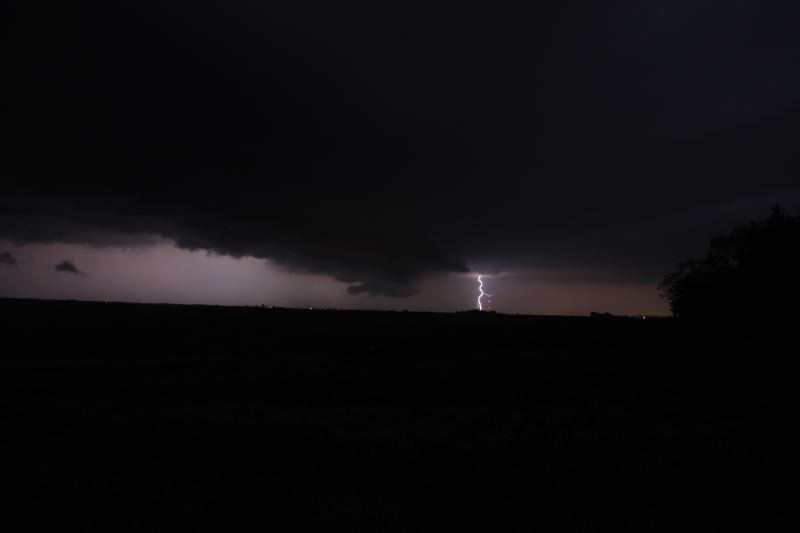 Very close to producing another funnel.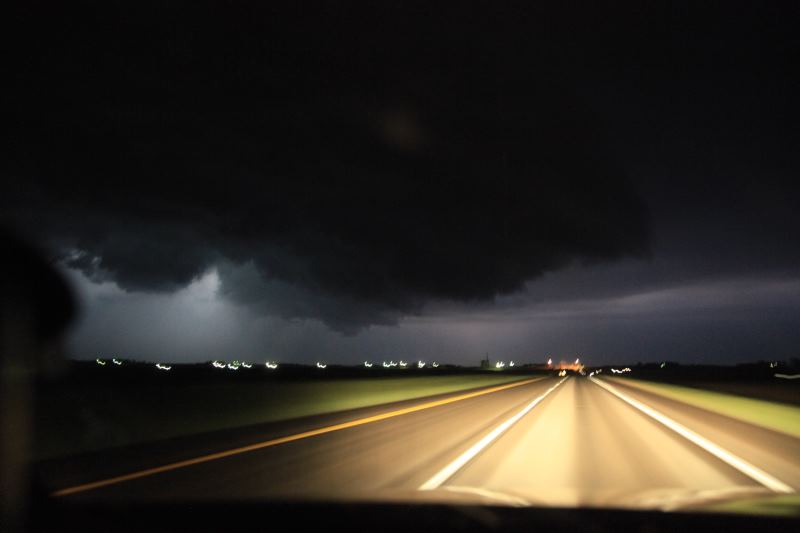 Heading north to track the storm.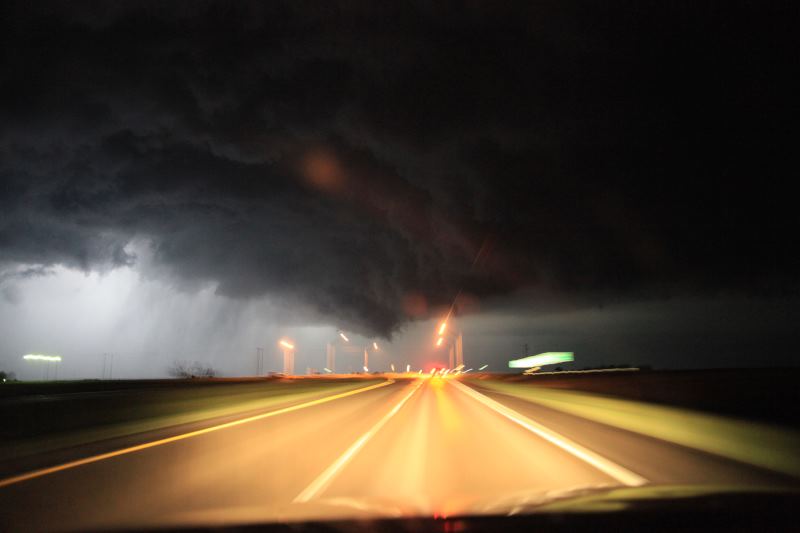 Had to wait for lightning to strike before you could see it.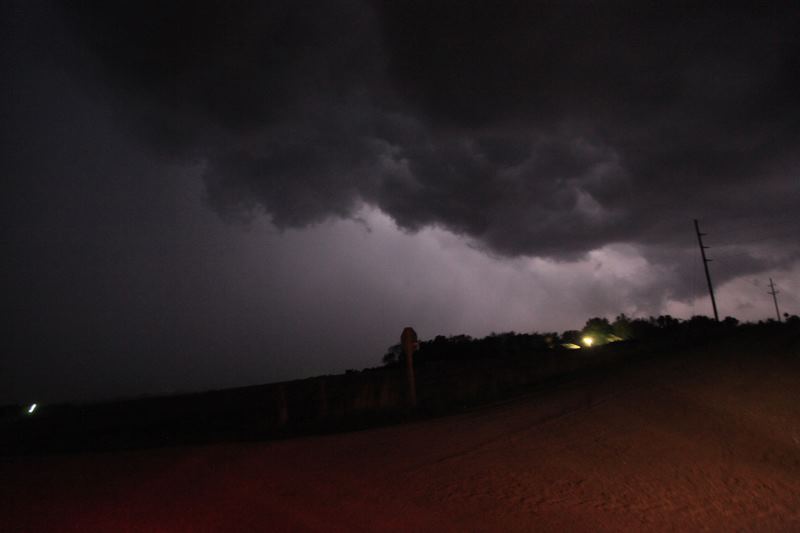 The storm is becoming outflow dominant now.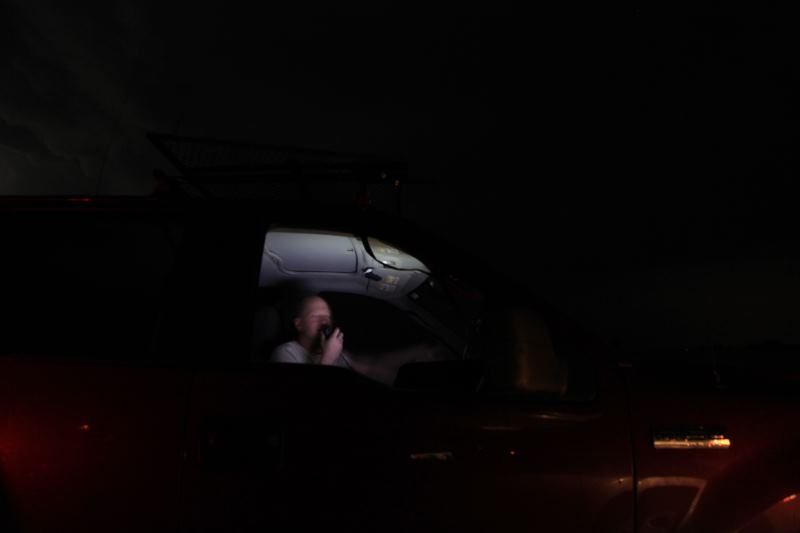 Tornado risk has diminished completely. We discuss our road options.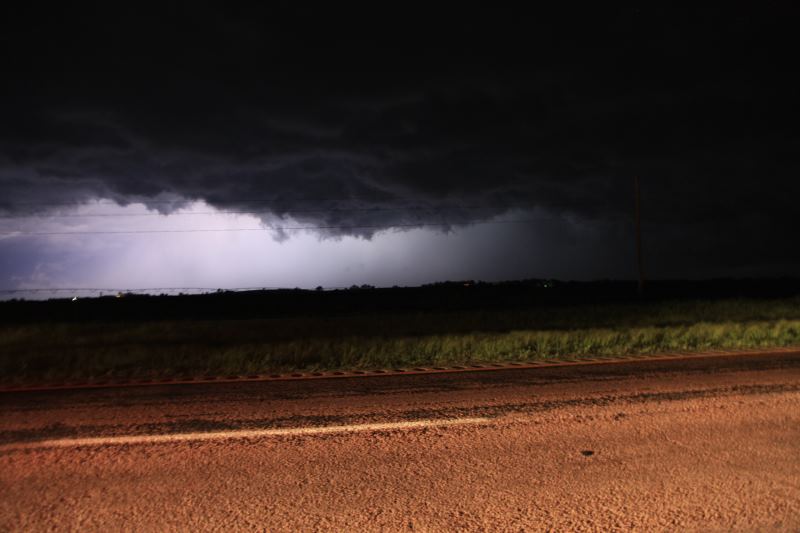 Still watching the lightning.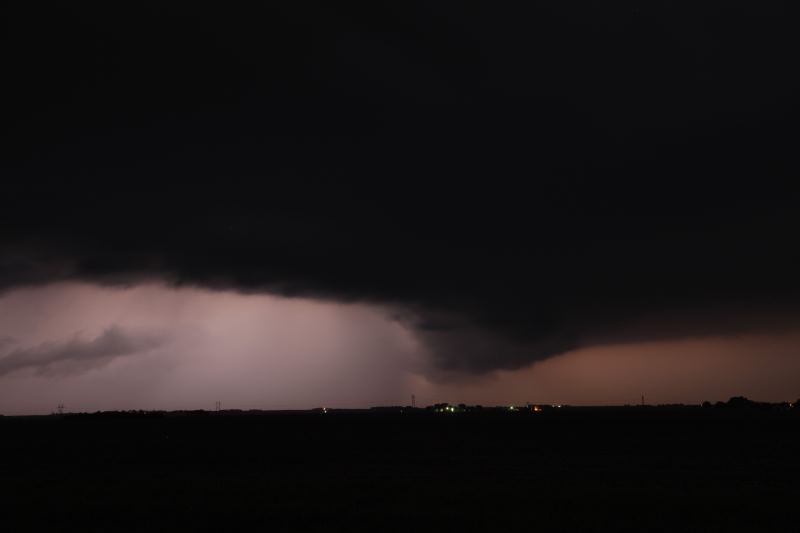 All outflow, no inflow.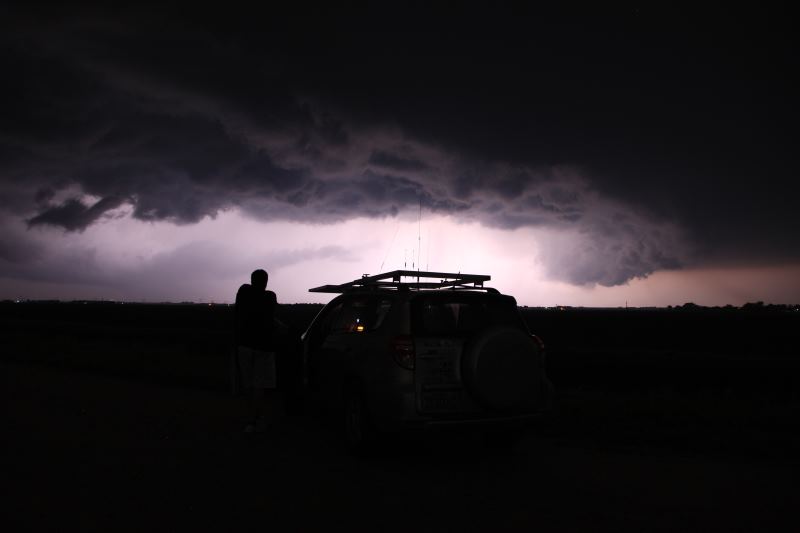 A few quick shots of the lightning before the core hit us.