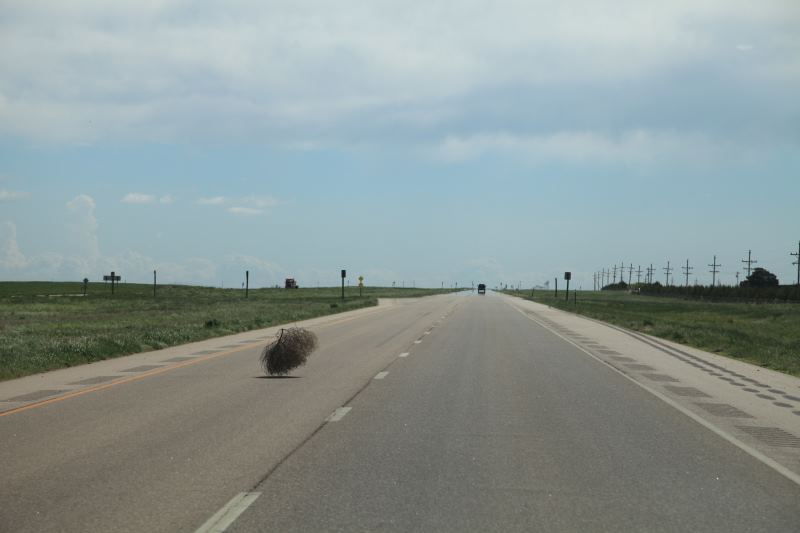 Spot the tumbleweed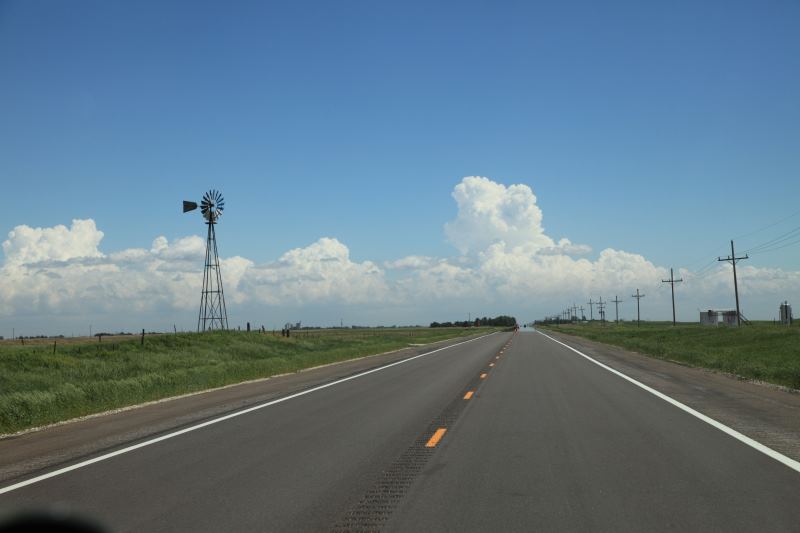 Storms are starting to fire up.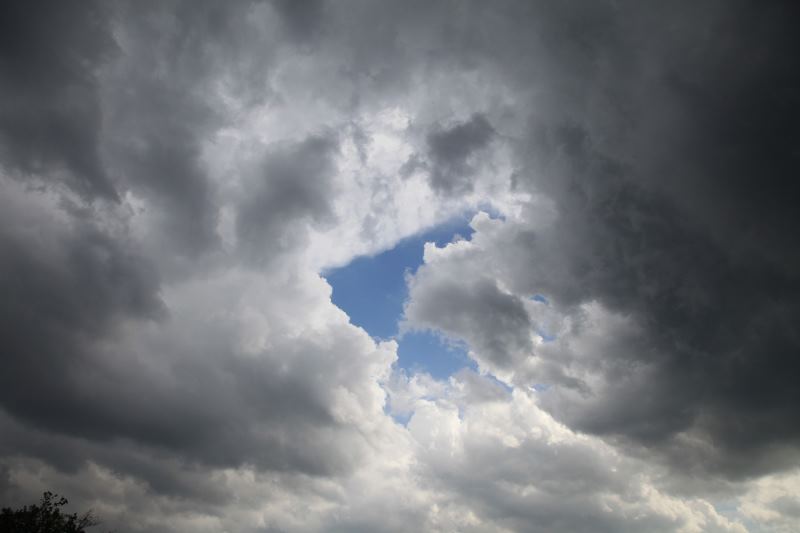 Dark clouds above.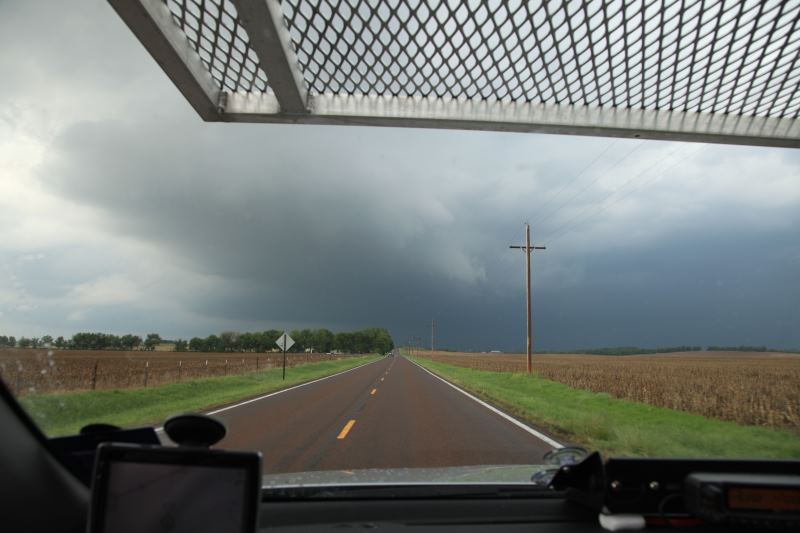 I've picked my target storm.. There were five to choose from.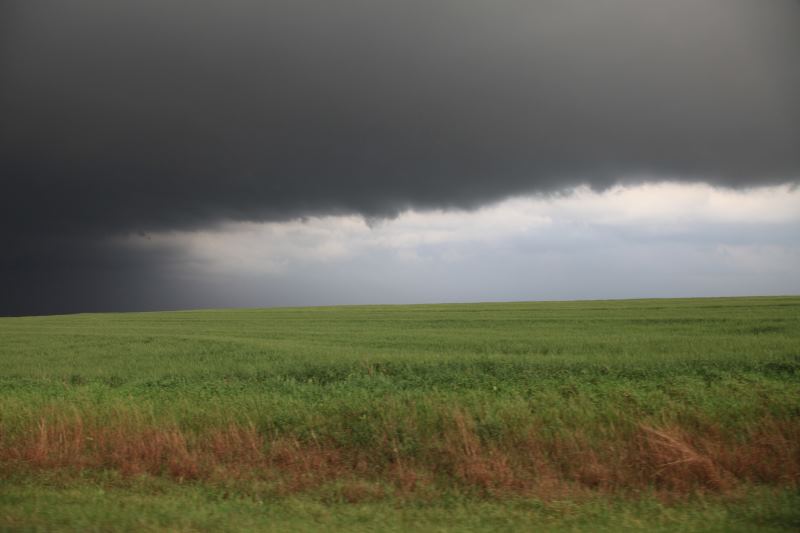 The base is quite low.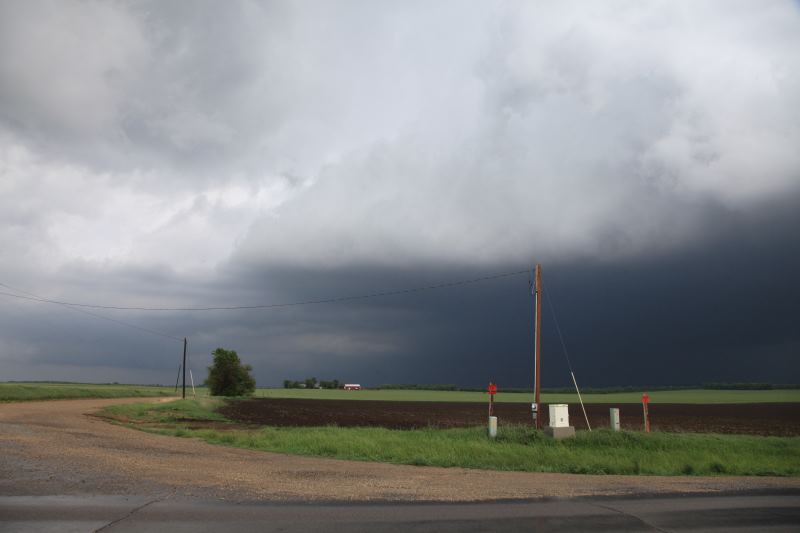 Just not quite enough sheer to produce a tornado on this storm cell.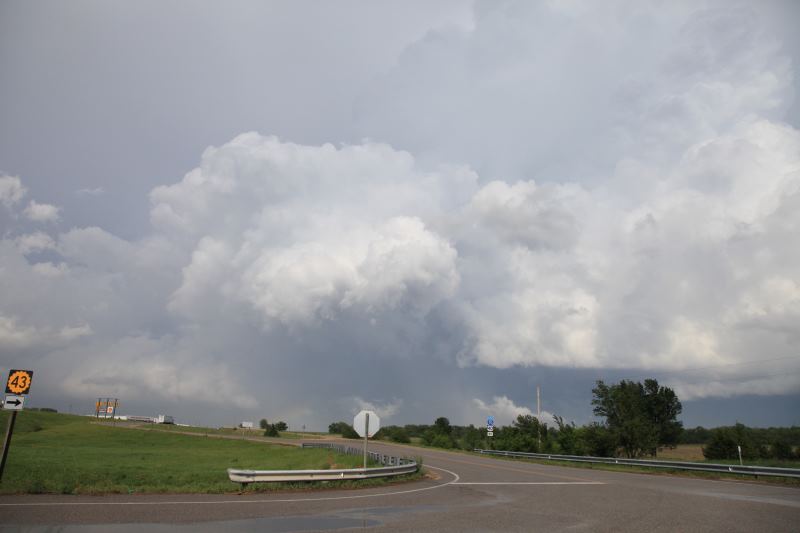 Solid updraft.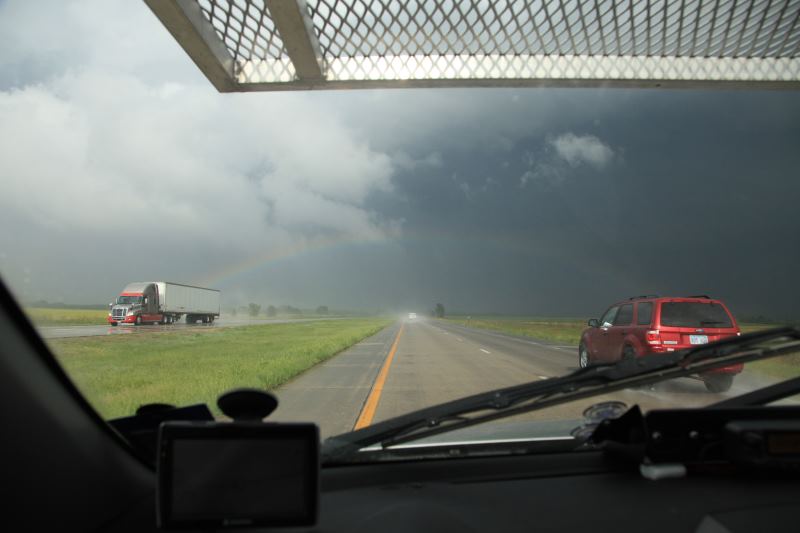 I see a rainbow.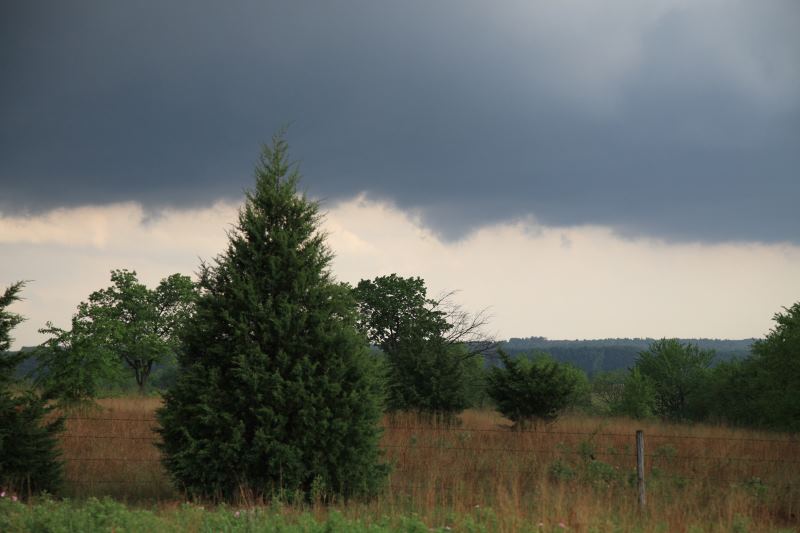 Not a funnel. Just a lowering in the storm base.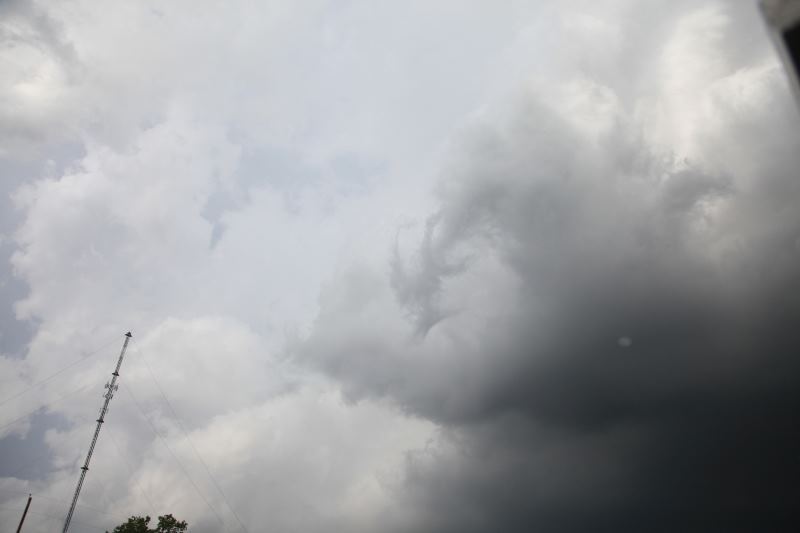 Rotation above my head.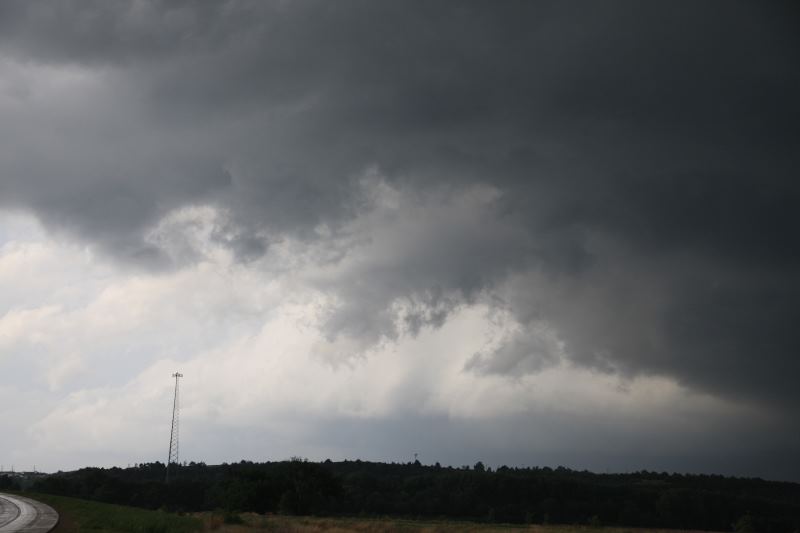 There was rotation everywhere, just not in the right place.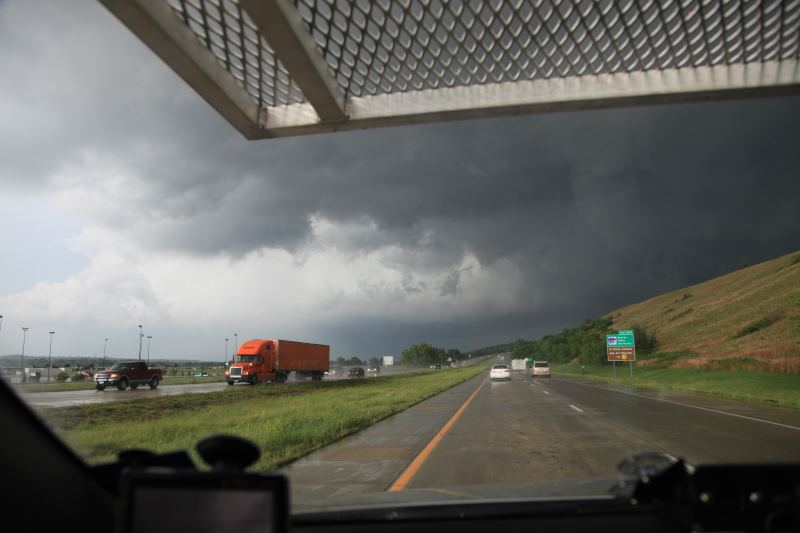 No one is paying attention to the storm.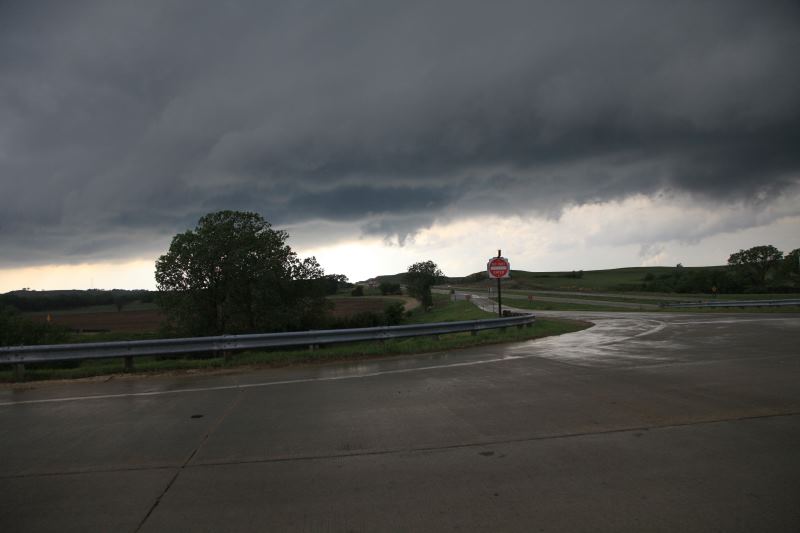 Looks like a funnel.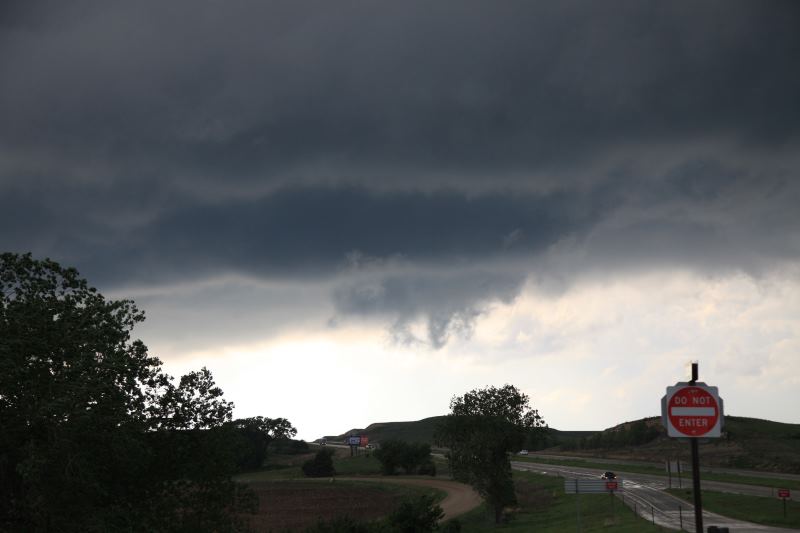 But it was not.. otherwise known as a scud.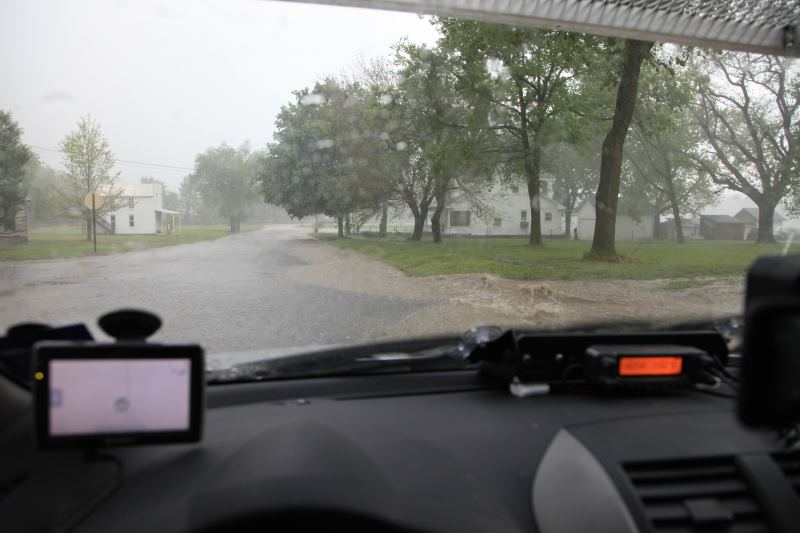 Flash flooding.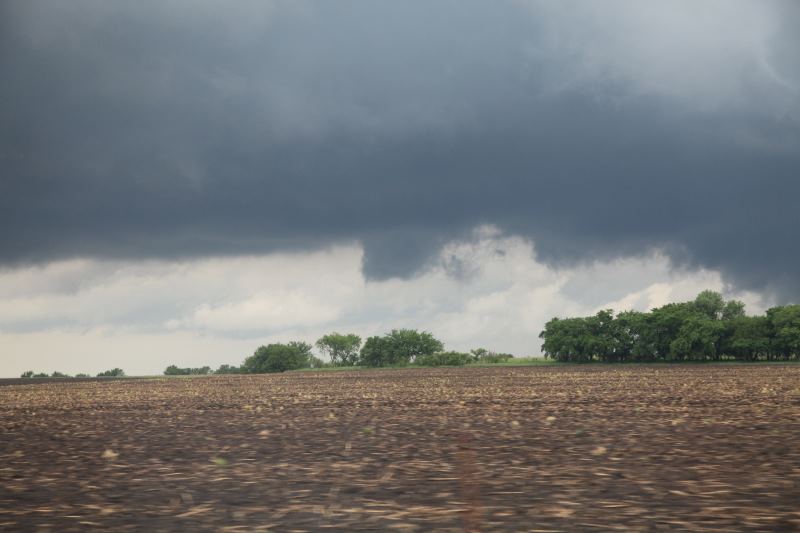 More lowerings at the storm base.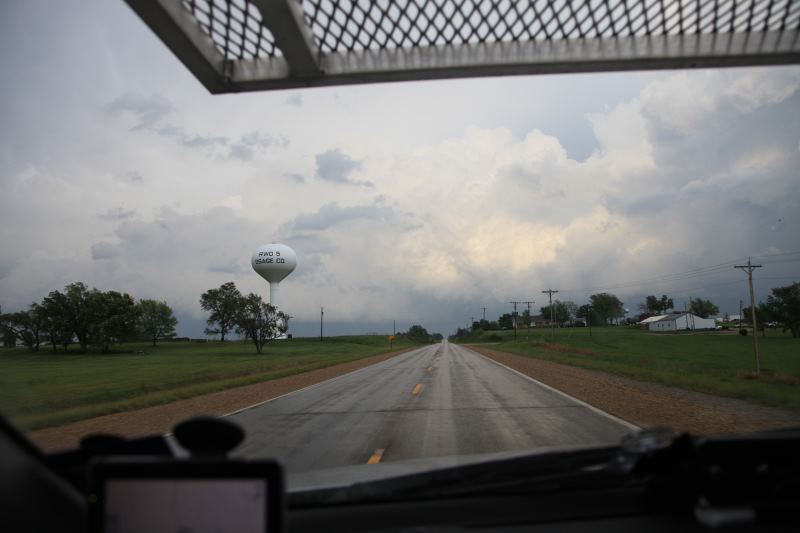 Heading to another storm, road network is delaying my travel.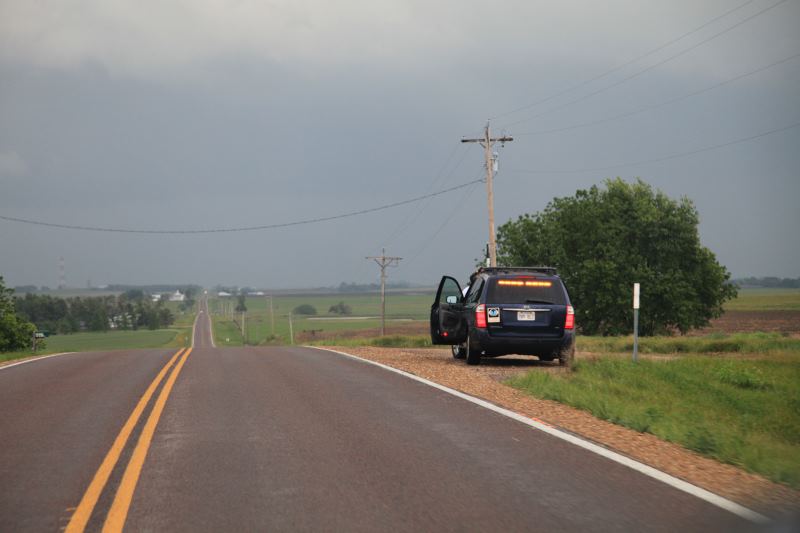 Storms were travelling NNE at 37 knots today, it's possible to track but can be difficult if you have few road options.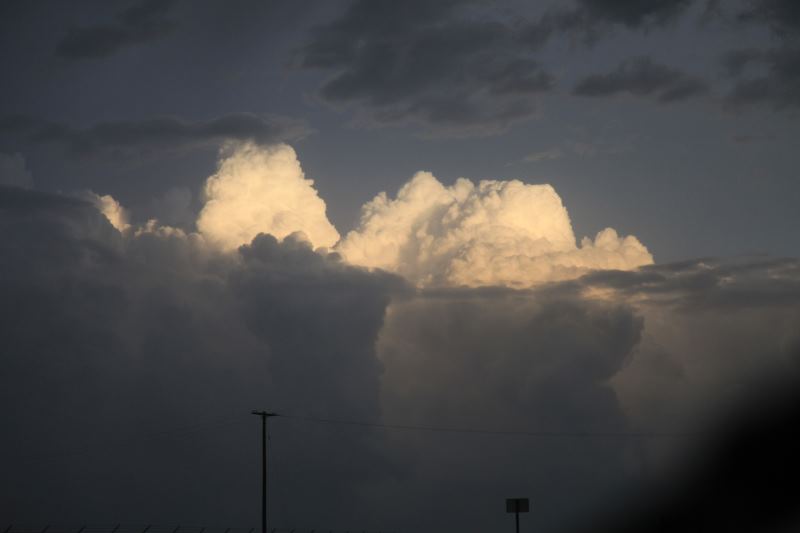 Sun is setting.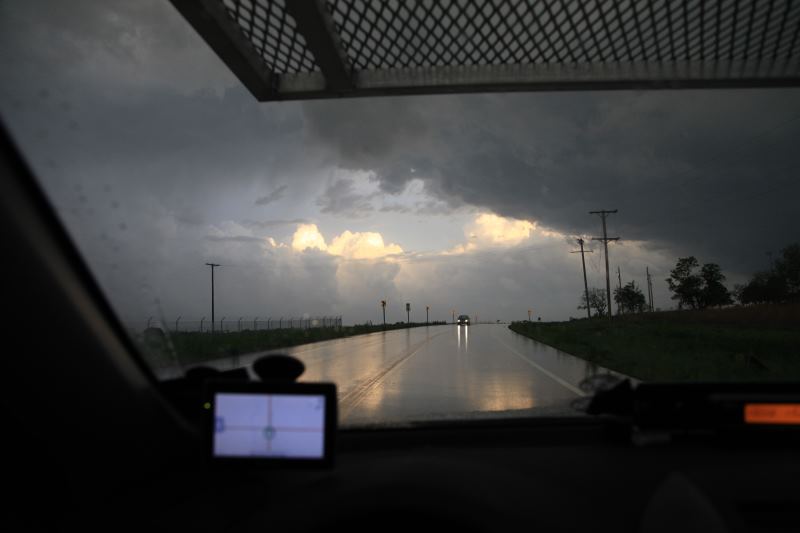 I tried, but was unlucky picking my chosen storm cell.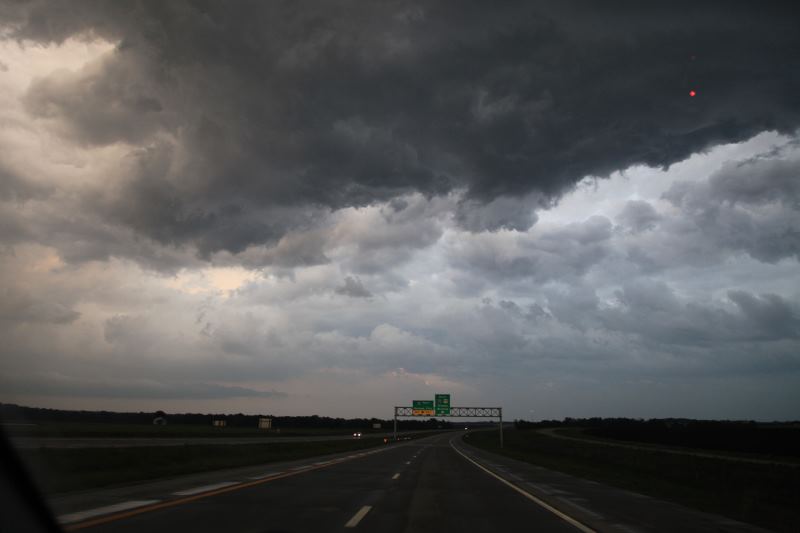 There were a few very brief tornadoes lasting less than a minute today.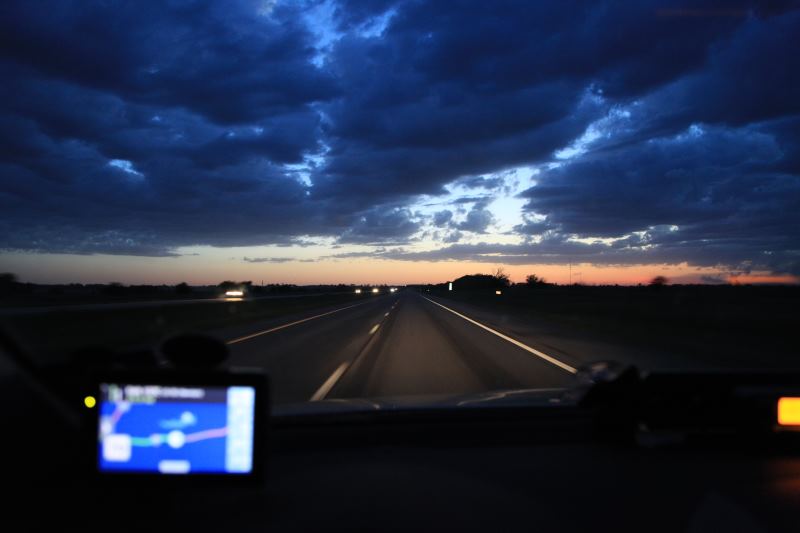 Time for dinner and sleep.