USA Storm Chasing Expedition - 18th June 2011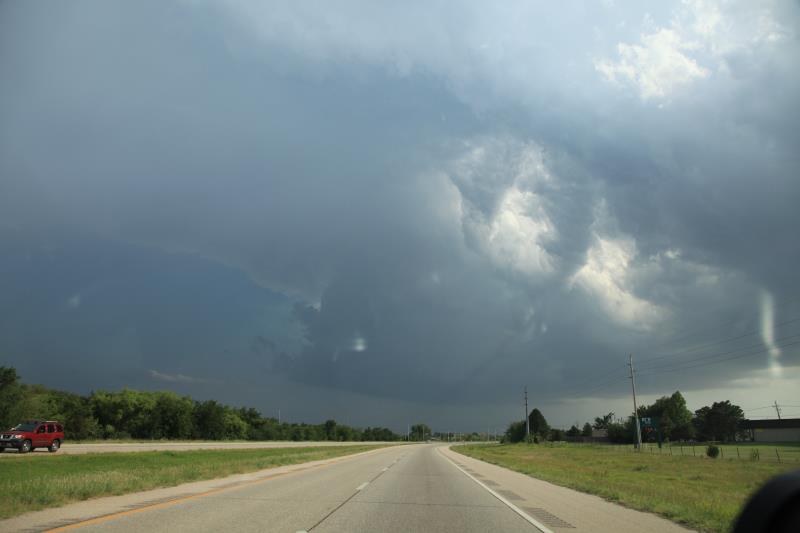 Storms have started to fire exactly where I forecast them... Call it experience, or call it dumb luck.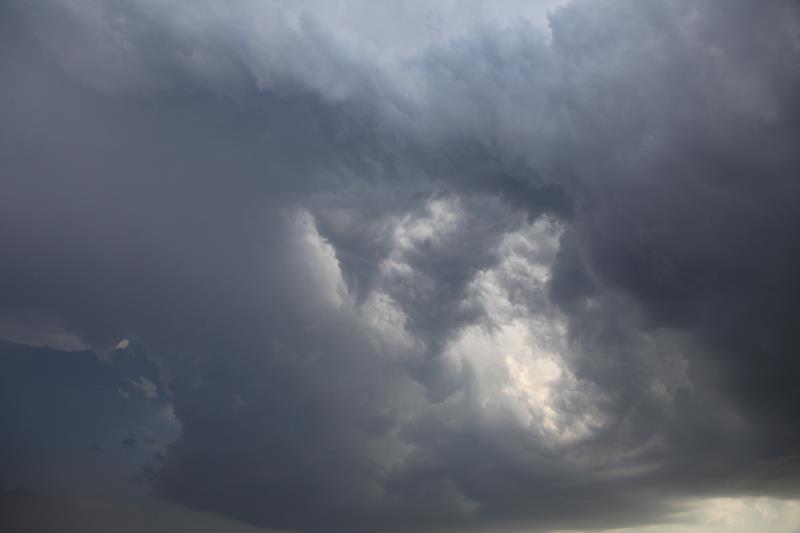 Lots of turbulence in these clouds.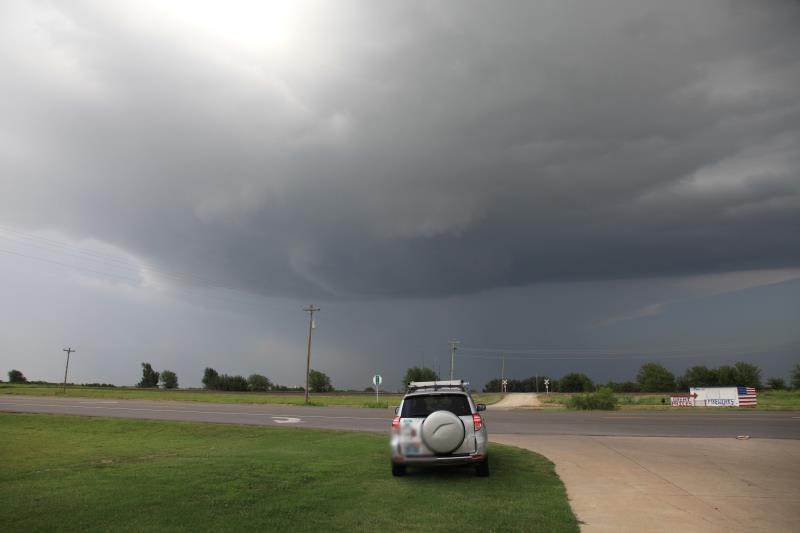 Watching a storm about to be tornado warned.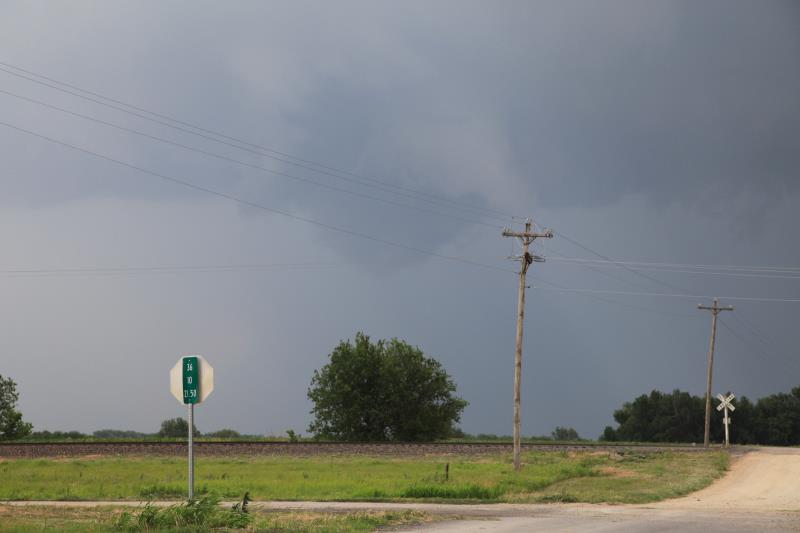 Rotating wall cloud ahead.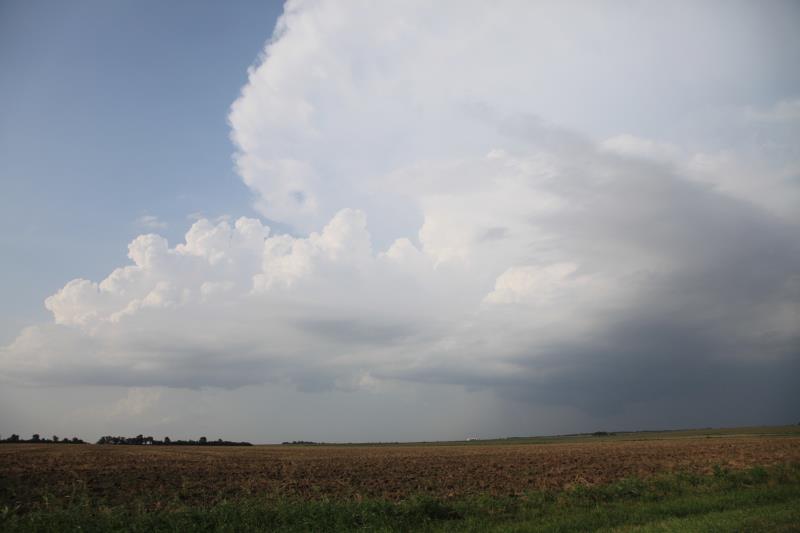 I looked carefully at the map and it said "Paved Roads"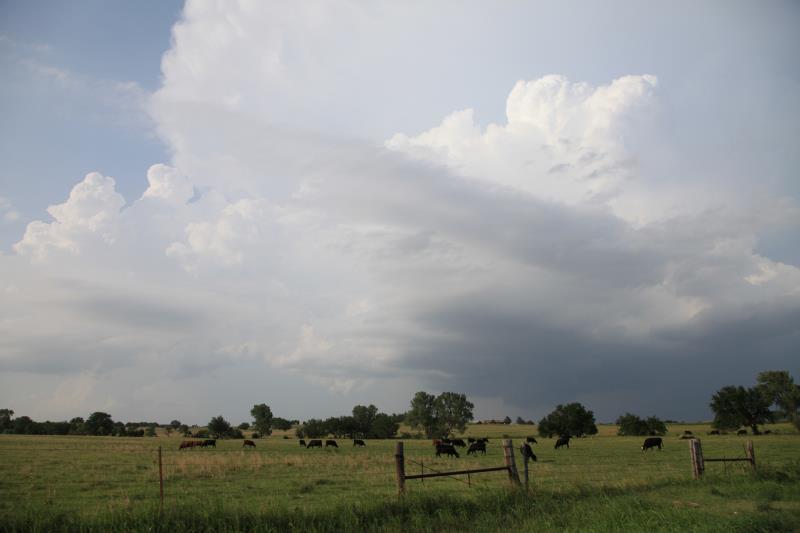 It was wrong!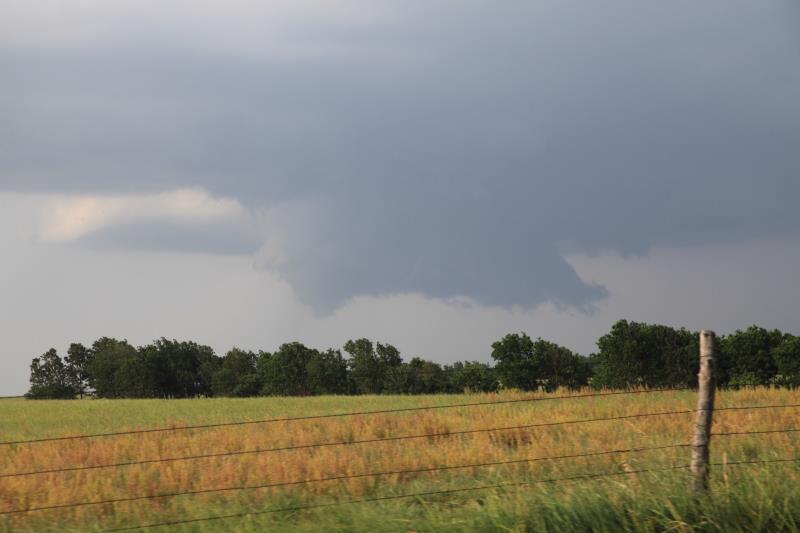 These were NOT paved roads.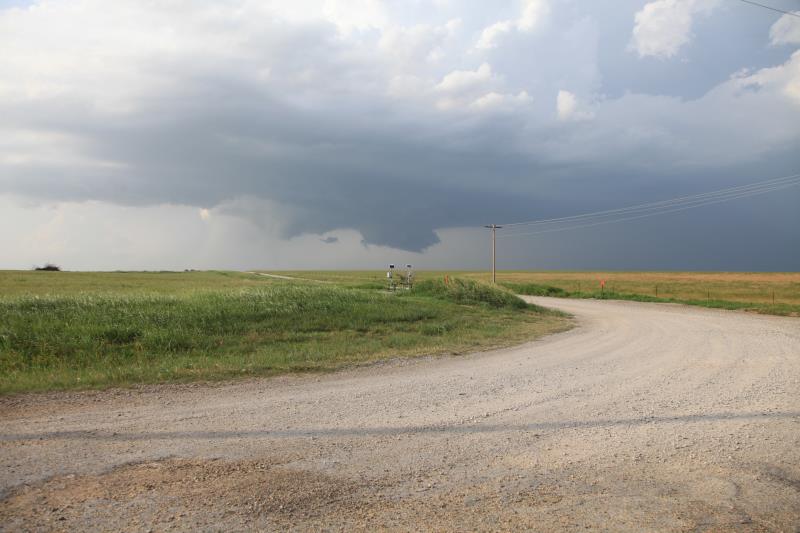 See.. NOT paved roads.. That was $6.99 well spent on that map.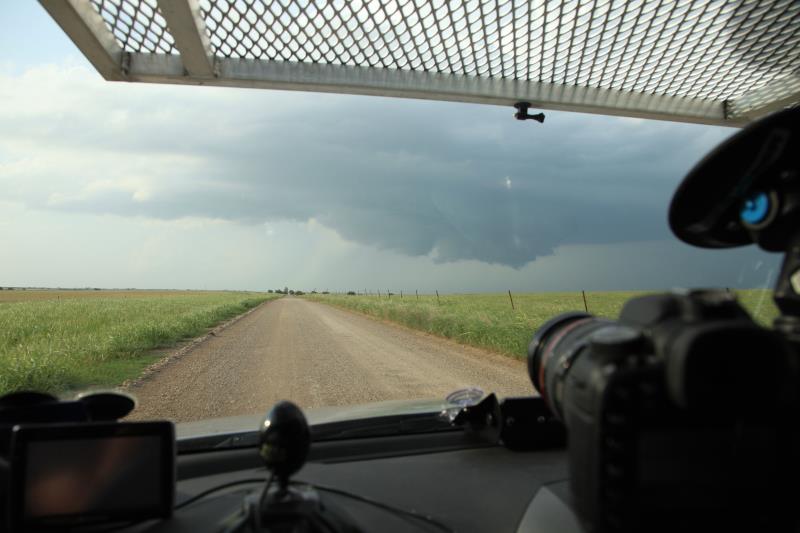 To make matters worse the storm is getting away and the occasional deer decides to run in front of the car.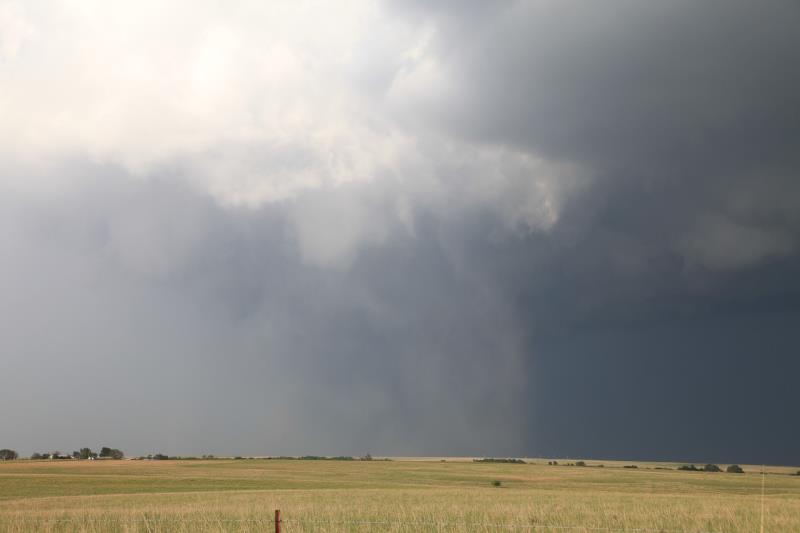 Hail shaft.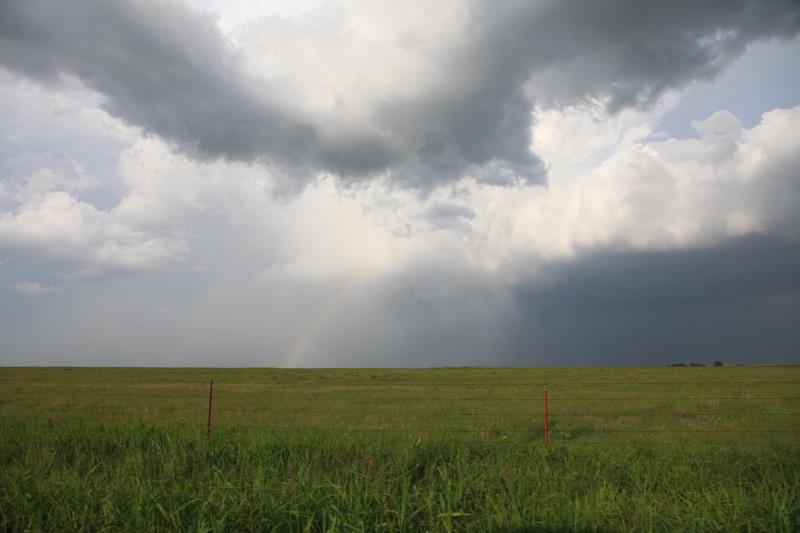 I see a rainbow.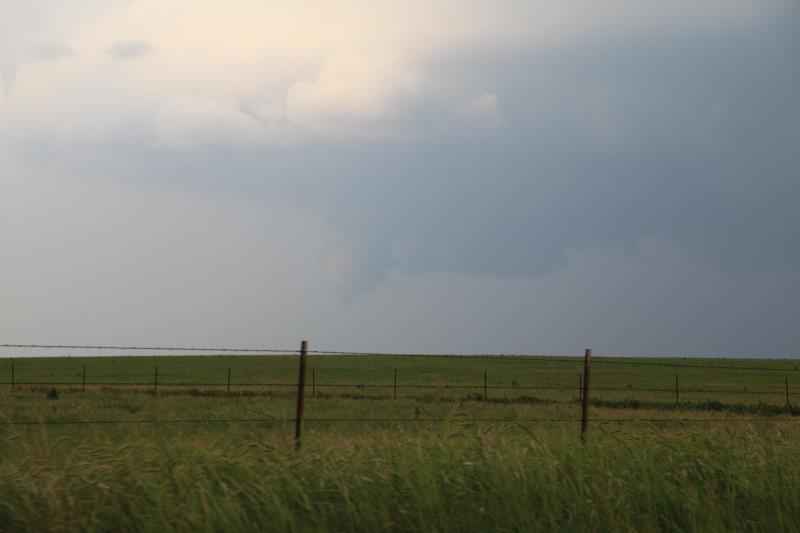 Another rotating wall cloud.. Could be called a funnel, but it was not.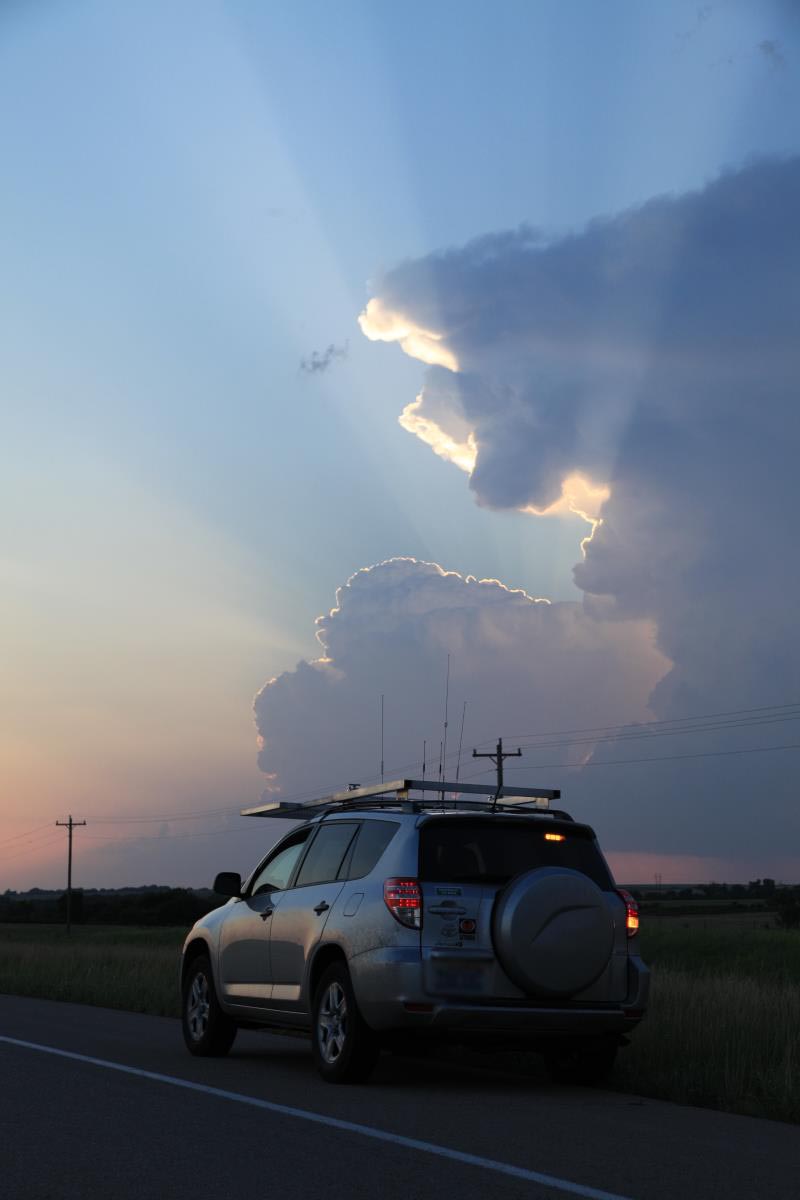 Decided to leave the tornado warned storm to chase these two cells. I had them all to myself.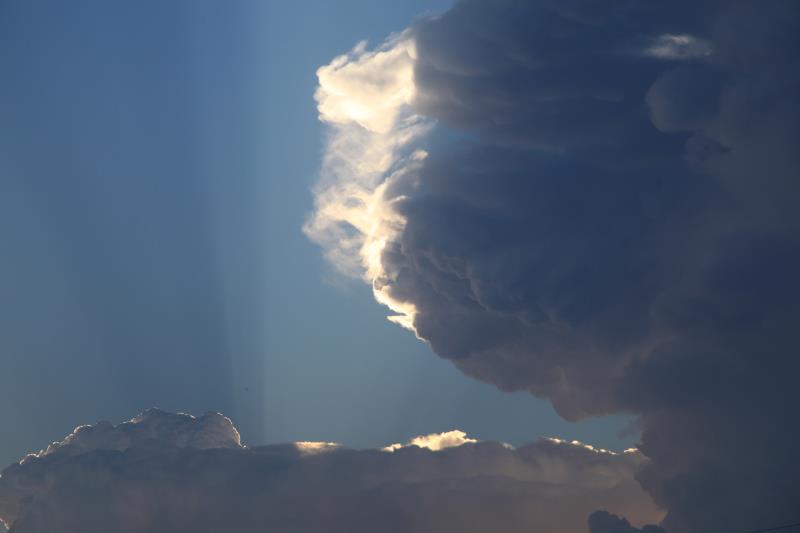 What a decision that was.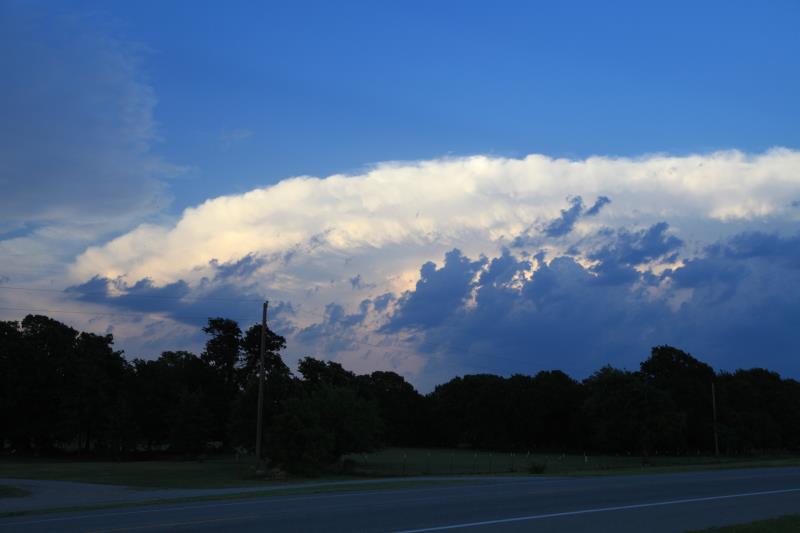 The tornado warned storm that has been left behind.. NOW producing an Elephant Trunk Tornado. :(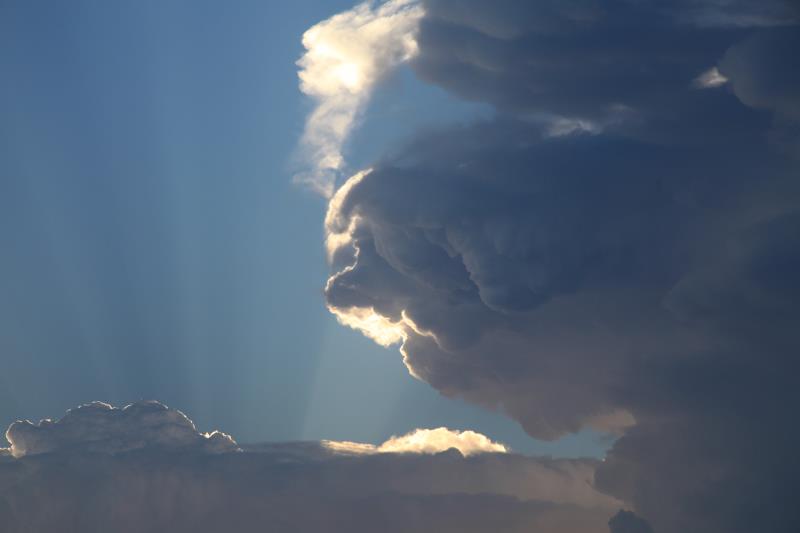 But I have better things to chase.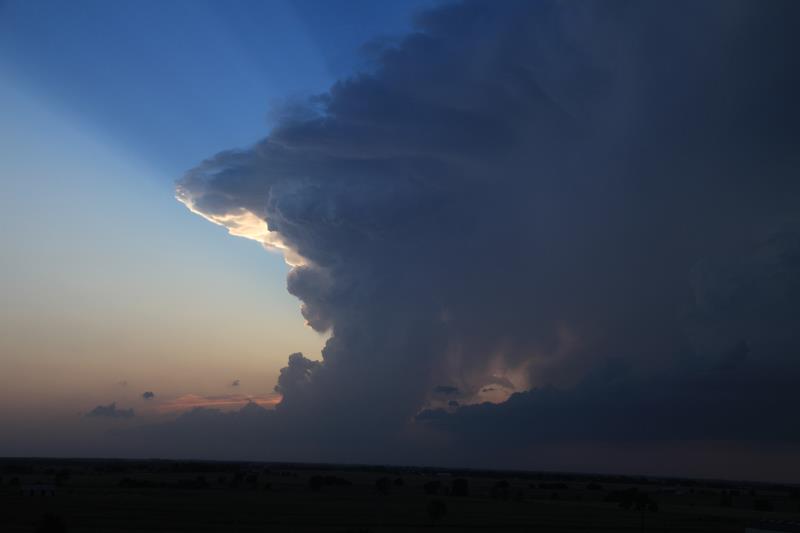 These were just sitting here.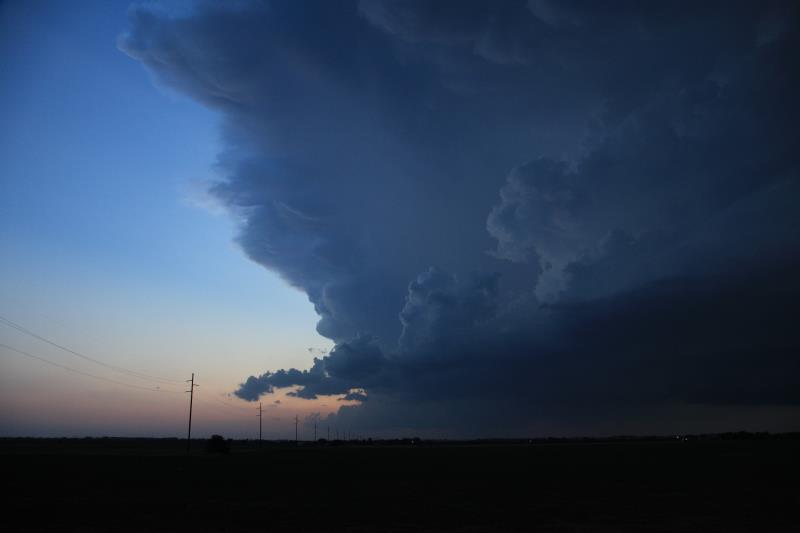 Barely moving.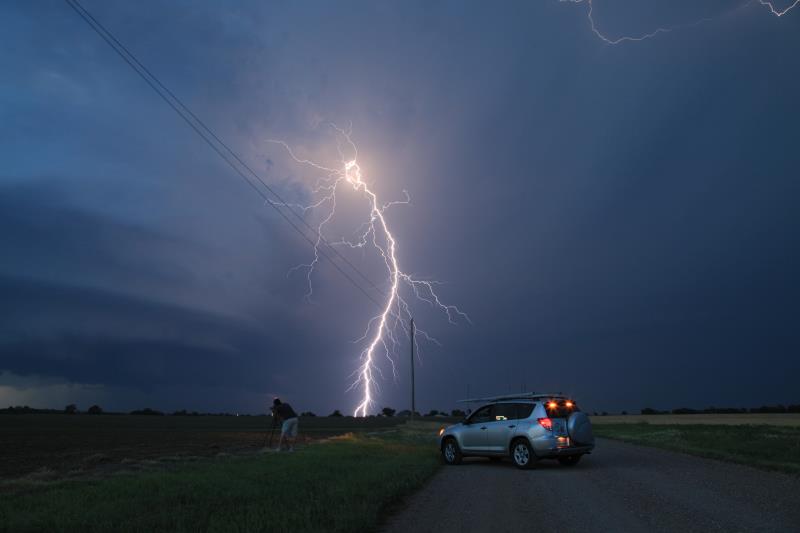 VERY active with lightning.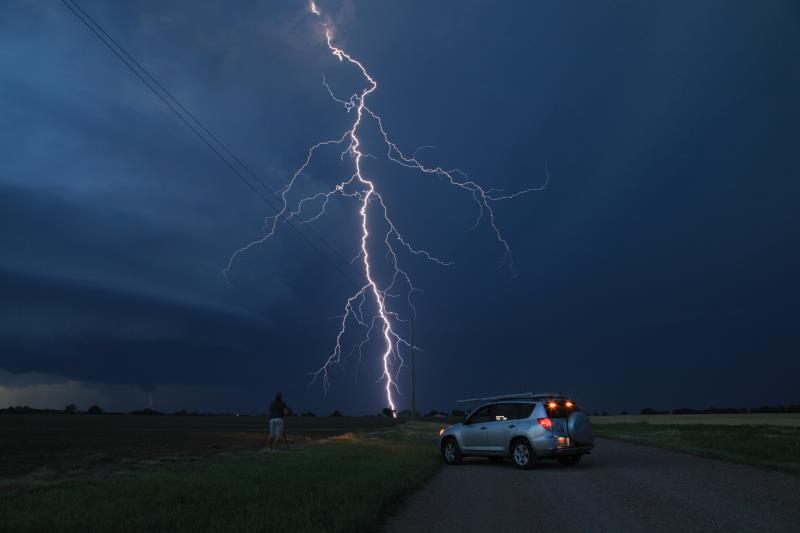 I've got two cameras setup and kept them going on auto timers.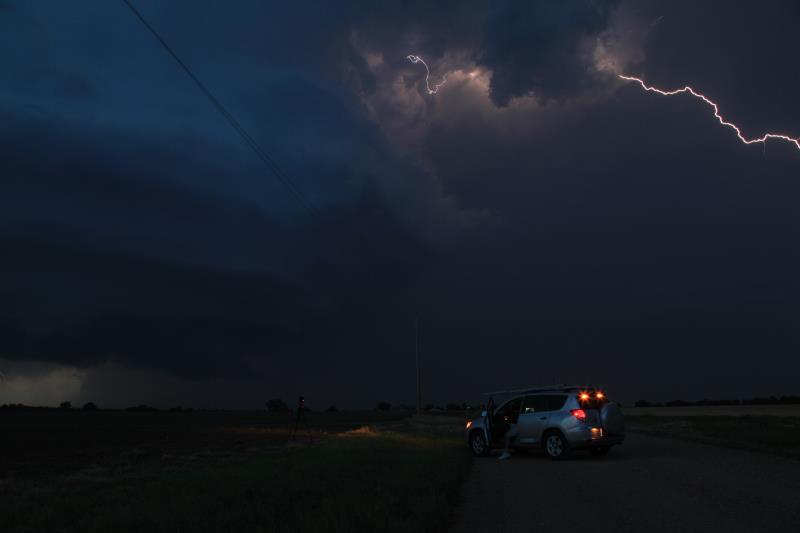 This is why I am near, and between the power lines. I have a nice ground wire for some protection.
The occasional rogue bolt can come out the side of the anvil.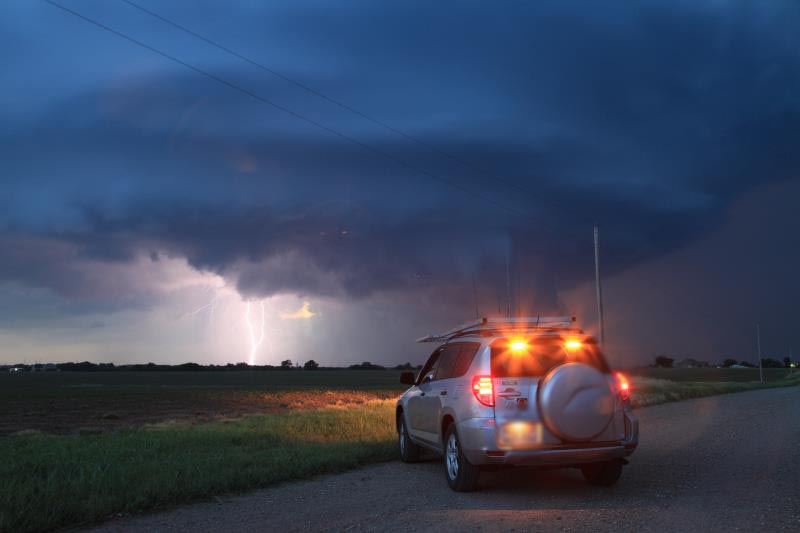 Nice.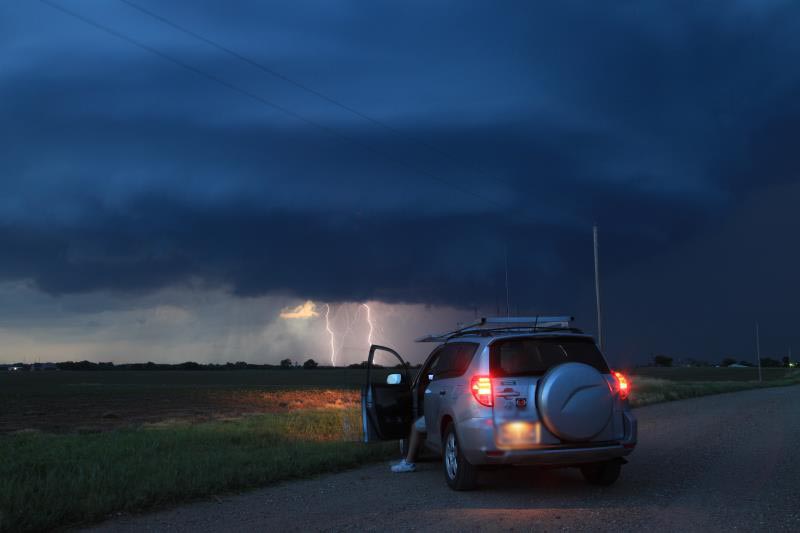 Sitting in the car, on the phone to the NWS.. This could have produced a tornado, but the winds were not strong enough.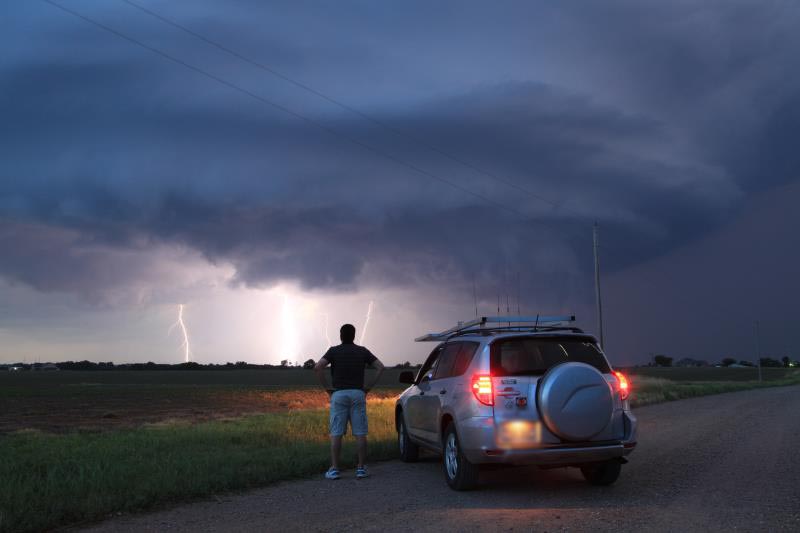 Amazing.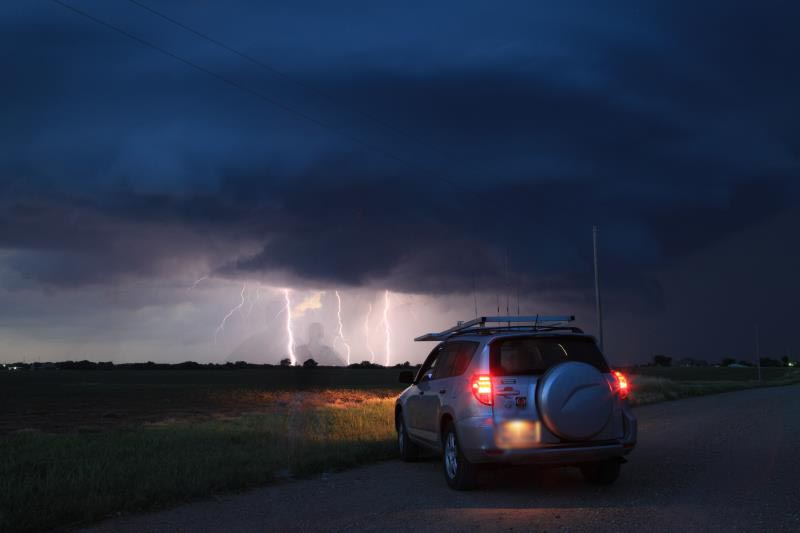 Didn't even have to move.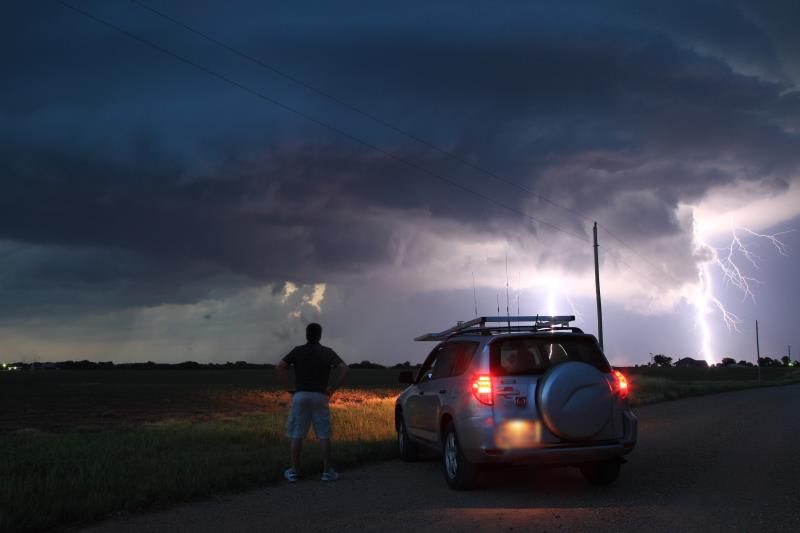 Nice shot.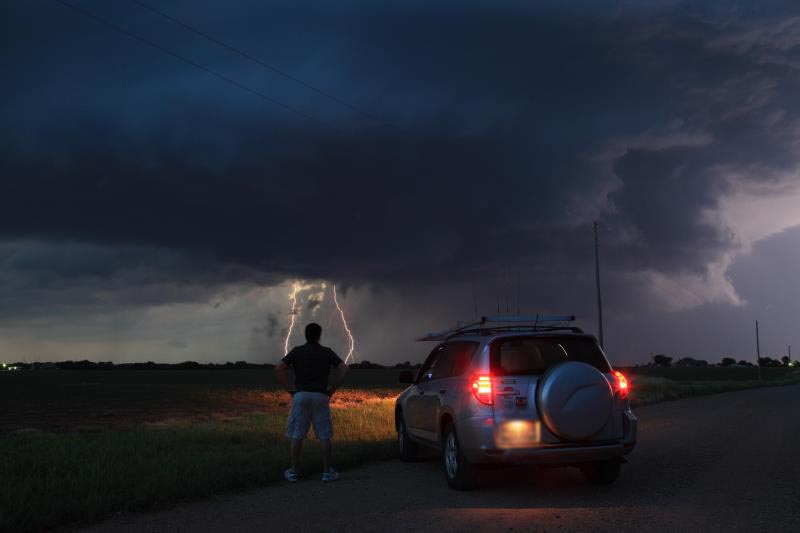 Between the bolts.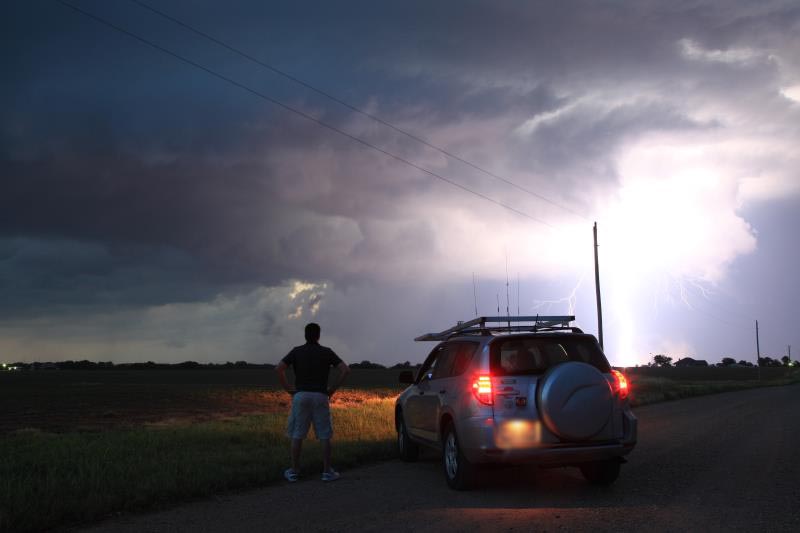 You get the idea on just many many strikes there were.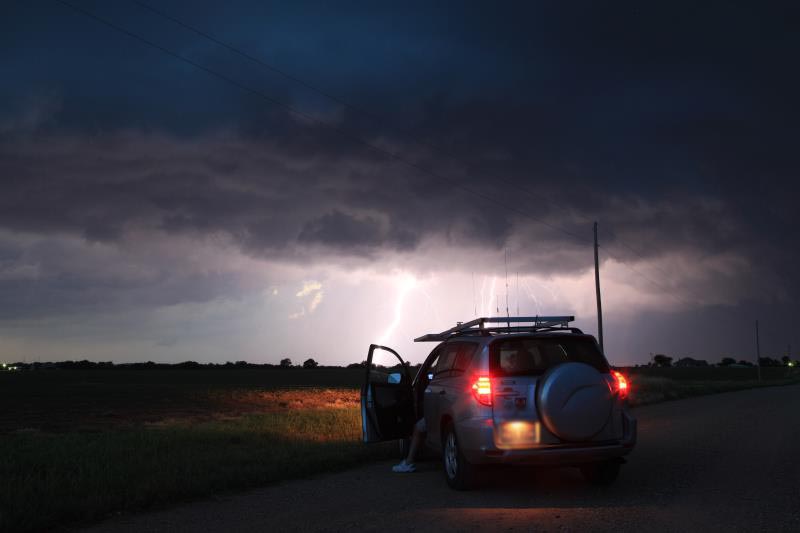 Sitting back in the car.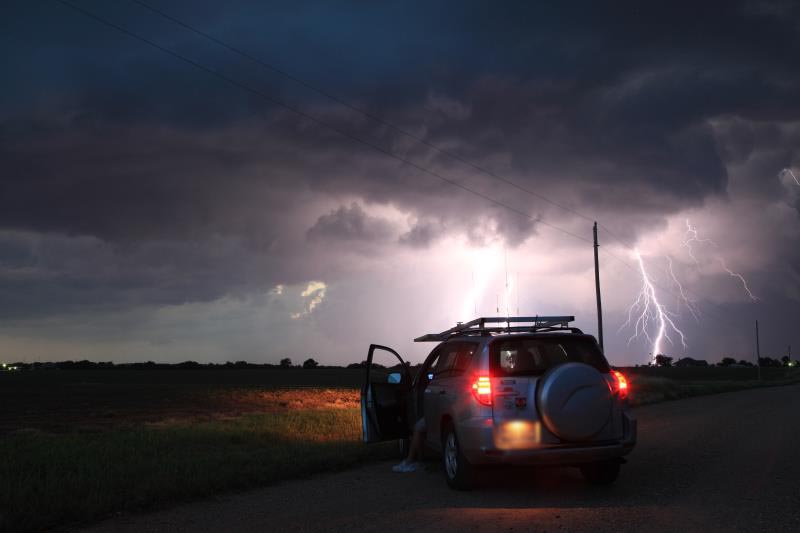 Still in the car.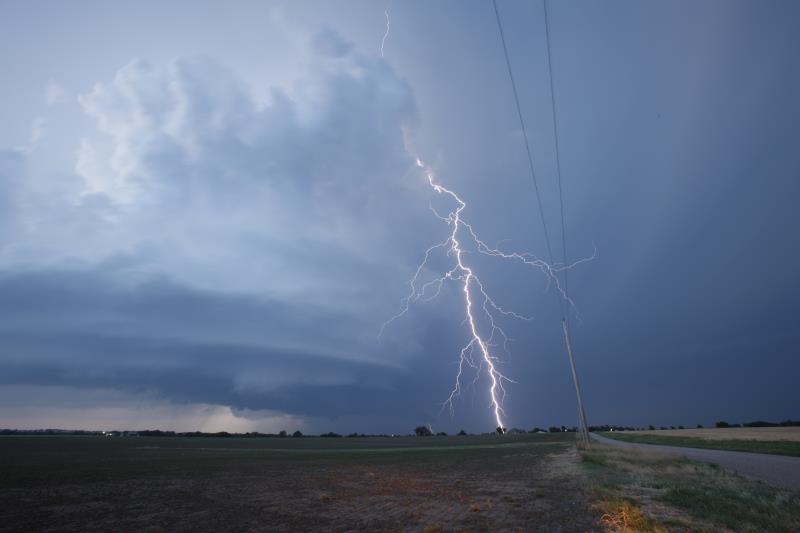 Time to switch to the 16mm lens.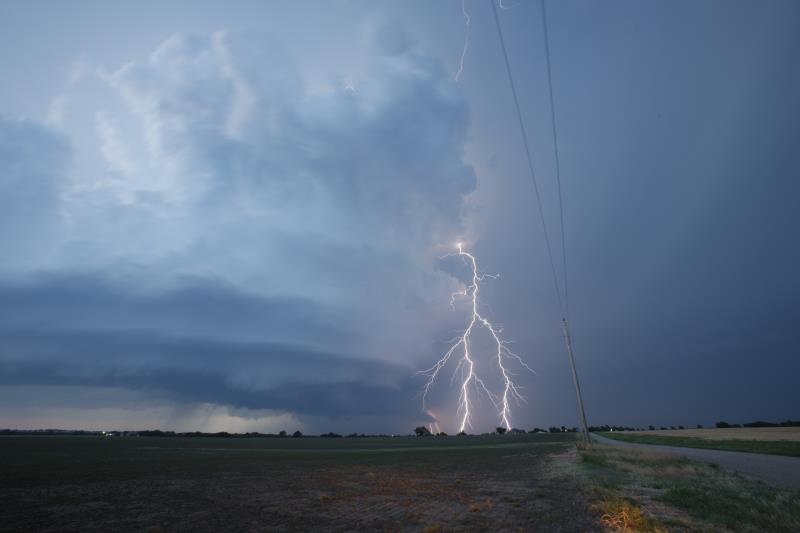 Great structure.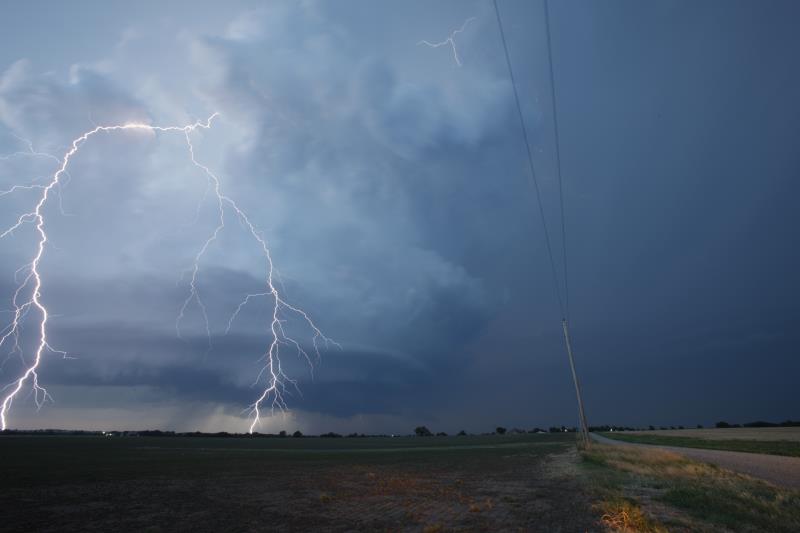 This truly was an amazing show.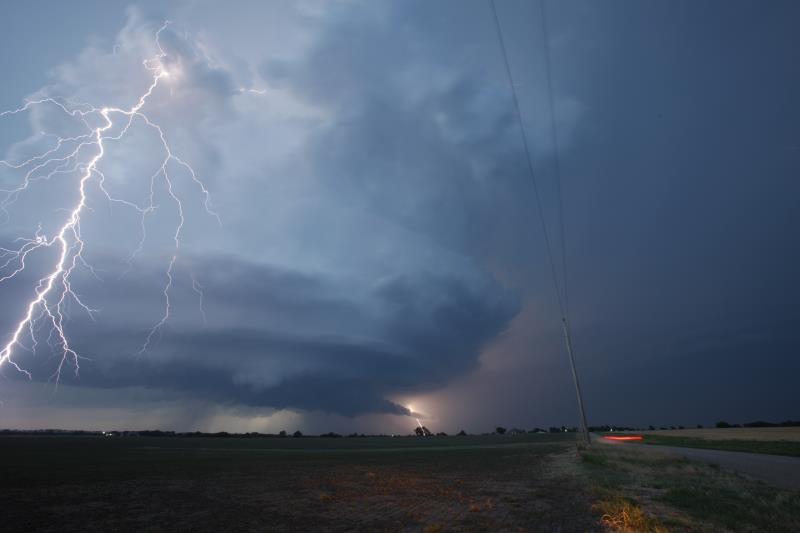 Nearly every shot.. 95% of the photos contained a lightning bolt of some kind.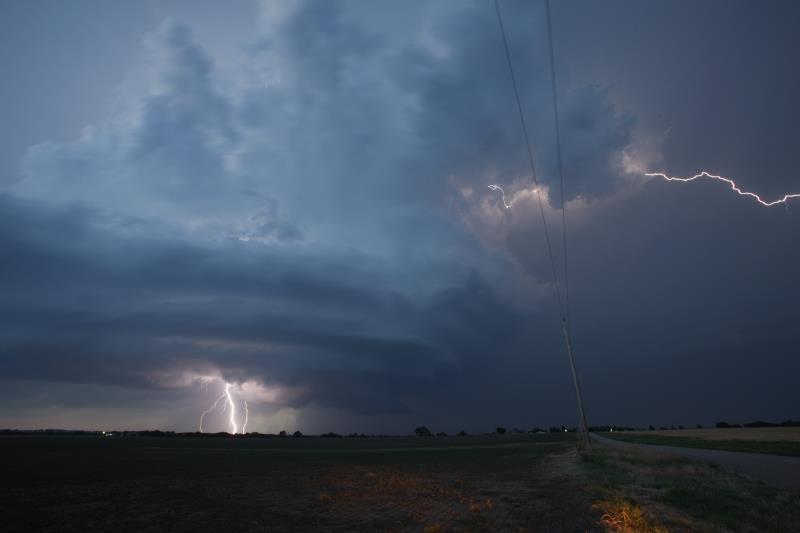 Another rogue bolt.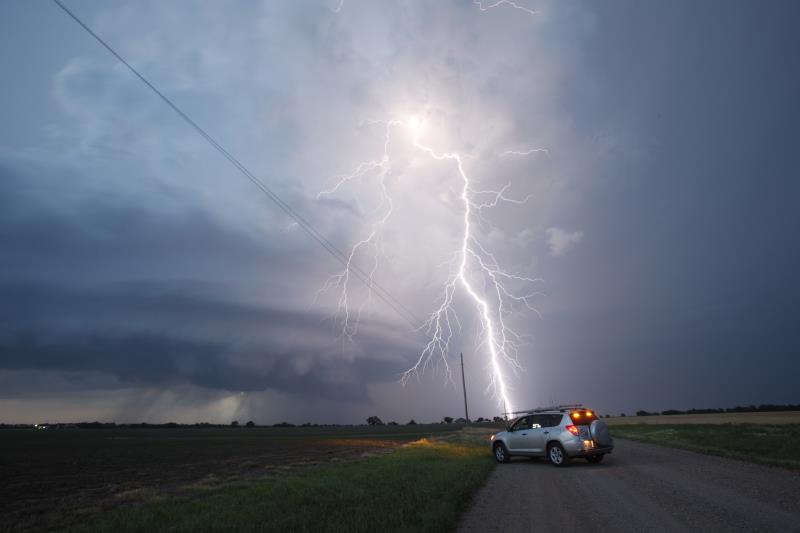 WOW!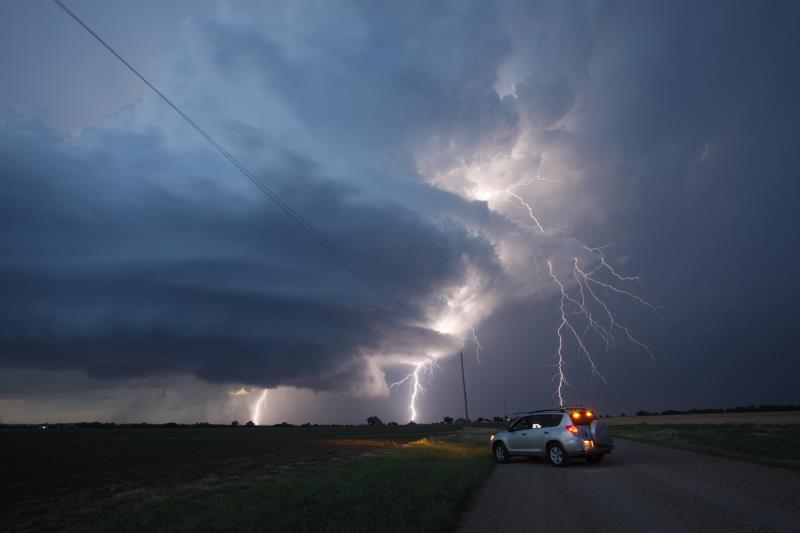 NICE!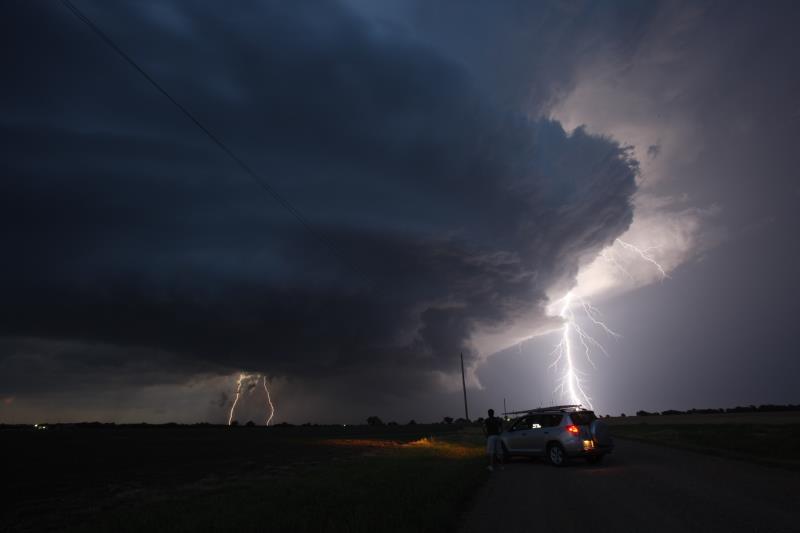 The cell is very slowly moving.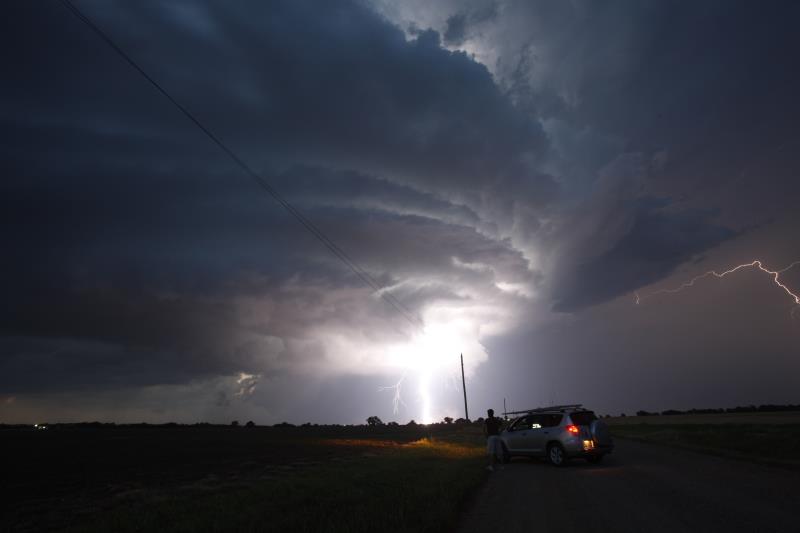 I was here for around 30 minutes.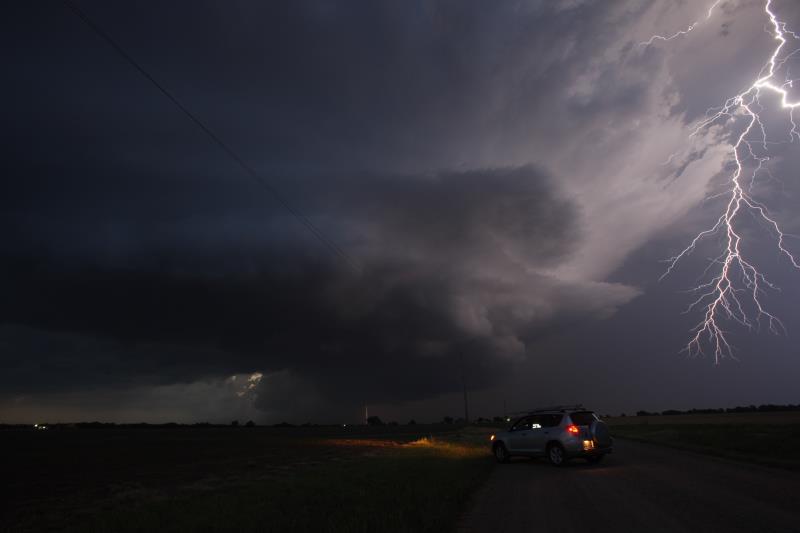 Storm is almost past the point where it is accessible and in the clear.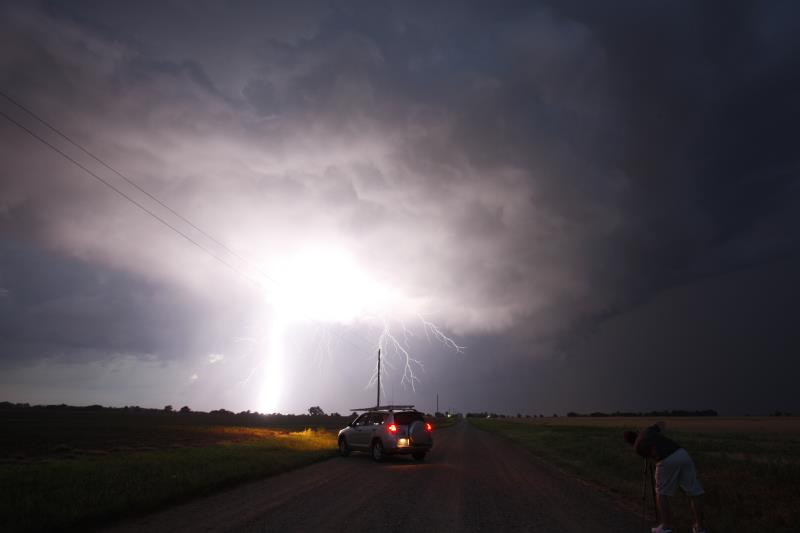 Ok, time for a few more shots.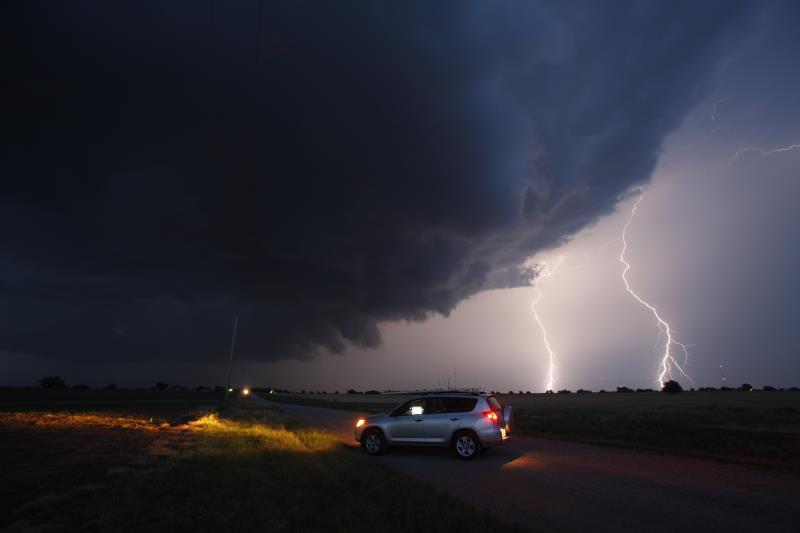 Almost gone.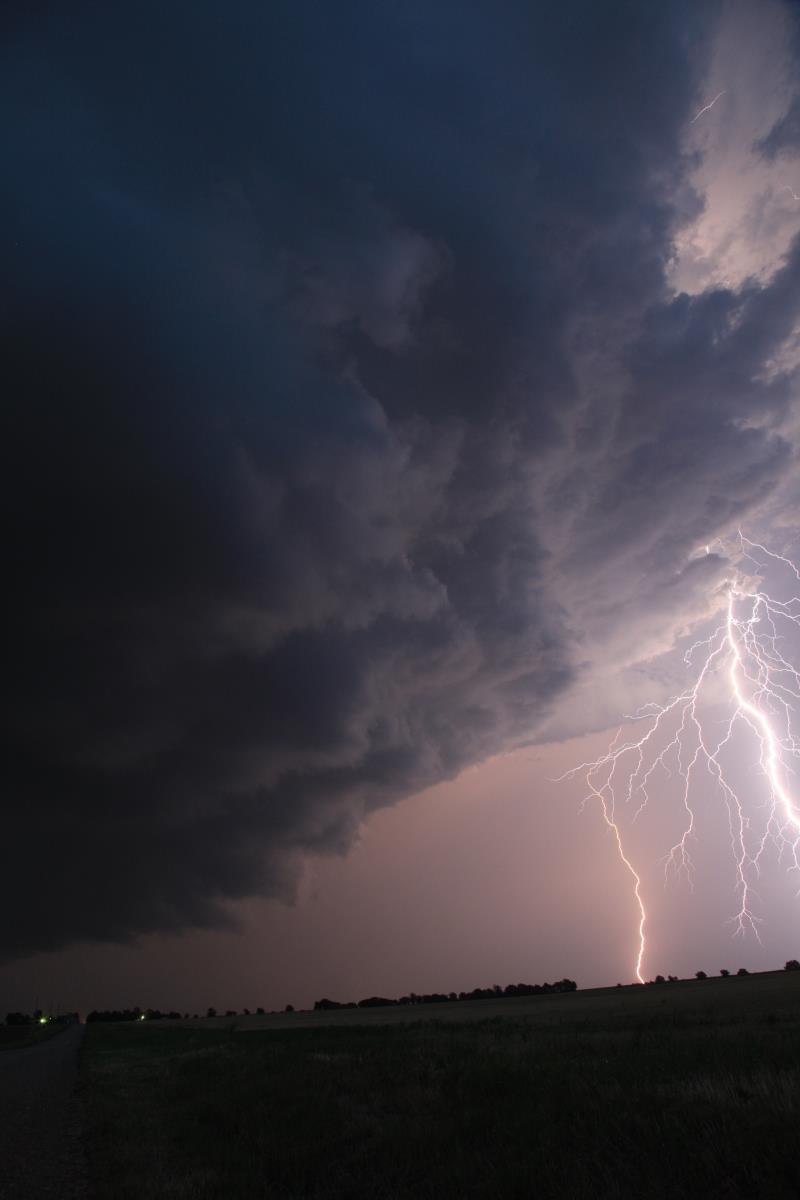 Gone!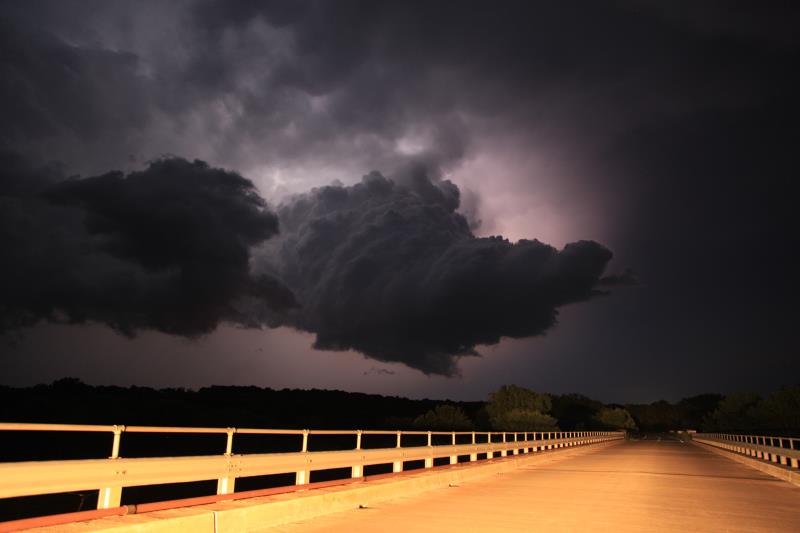 I relocated to another road to view another storm that had rotation in it.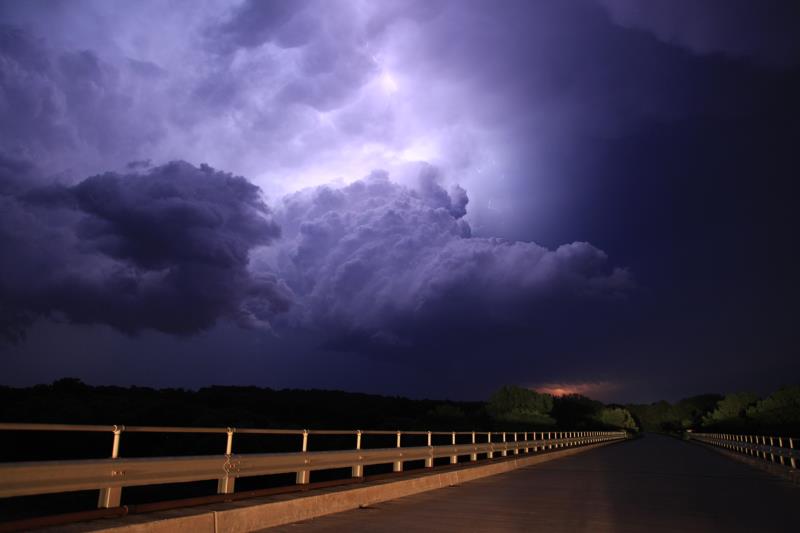 Not enough to produce a tornado.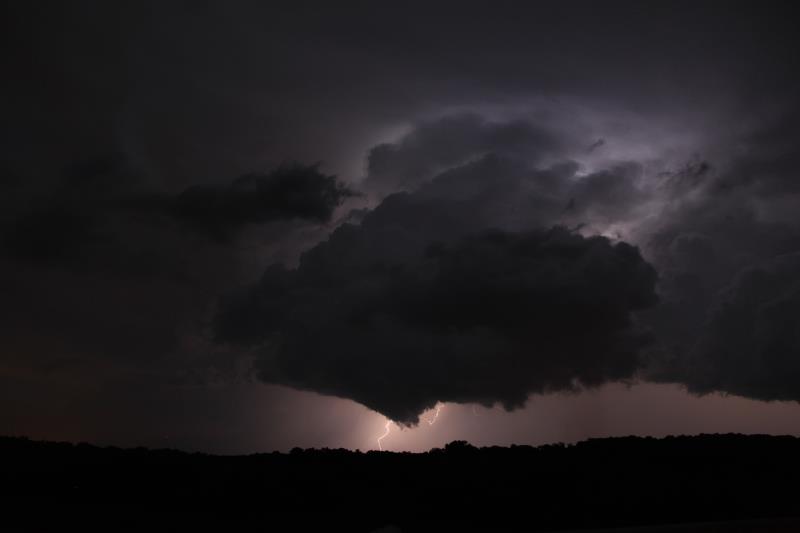 But it did try.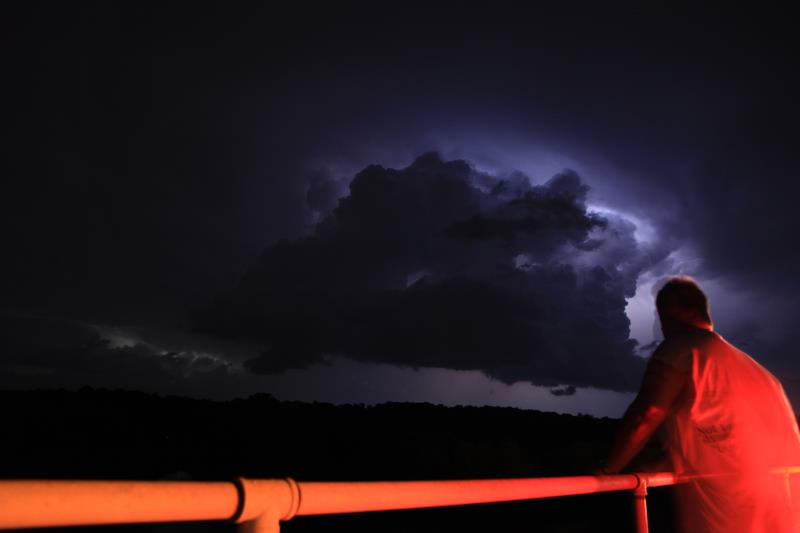 A local resident looking on. What a day..