USA Storm Chasing Expedition - 30th May 2011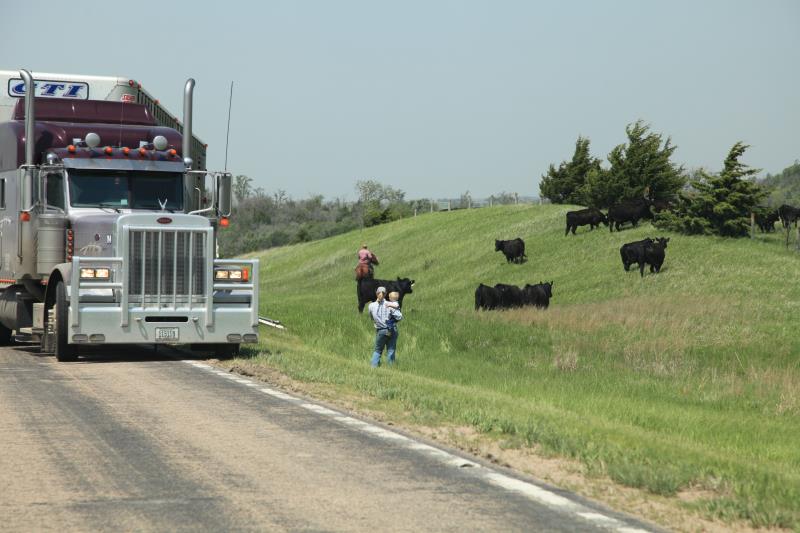 Look!, Real cowboys.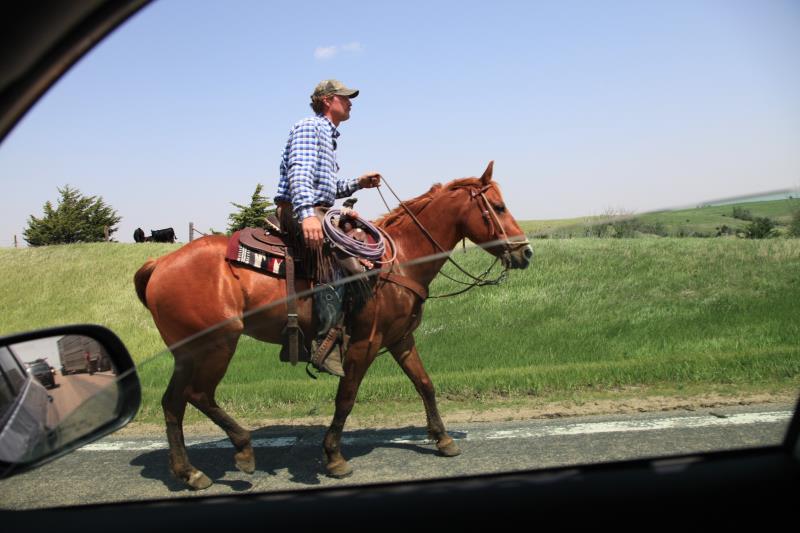 You don't see this in the big city.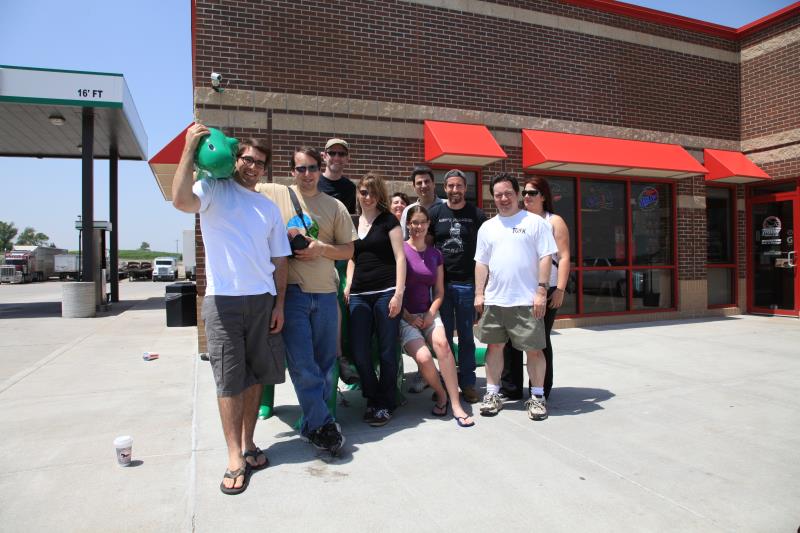 The usual suspects. L-R
Brad, Dave, Mark, Heather, Chris, Megan, Me, Scott, Bill & Dayna.
From all over the place... Canada, Florida, Australia, & New York.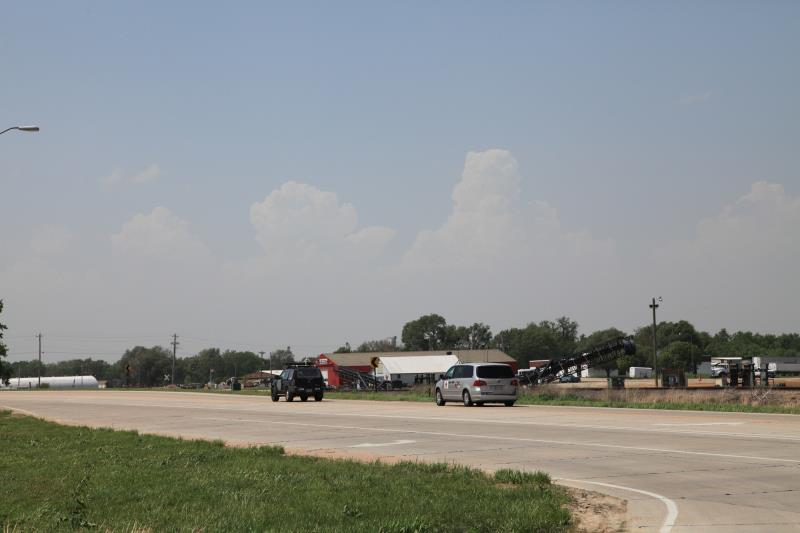 Storms are firing up.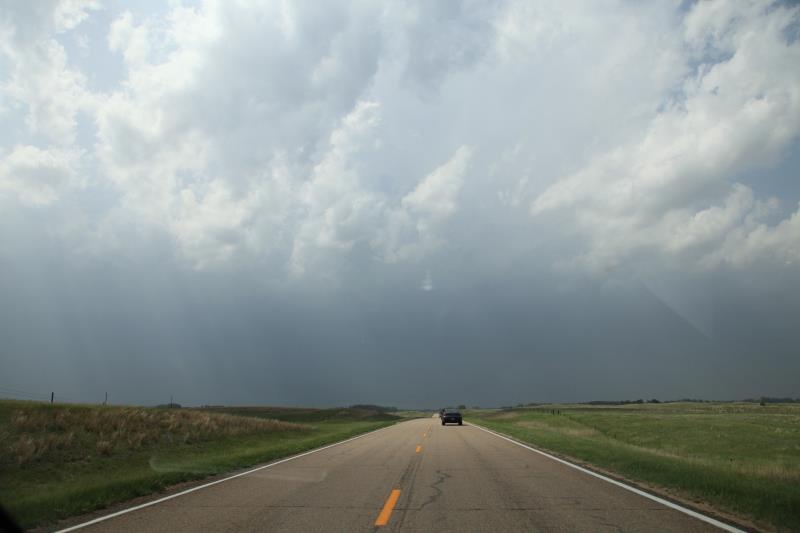 Into the core we go.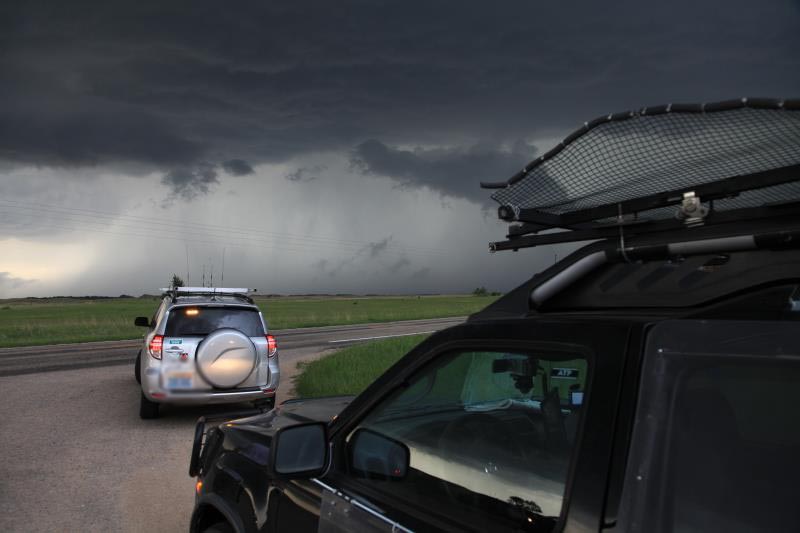 Scott's hail shield. I copied his design..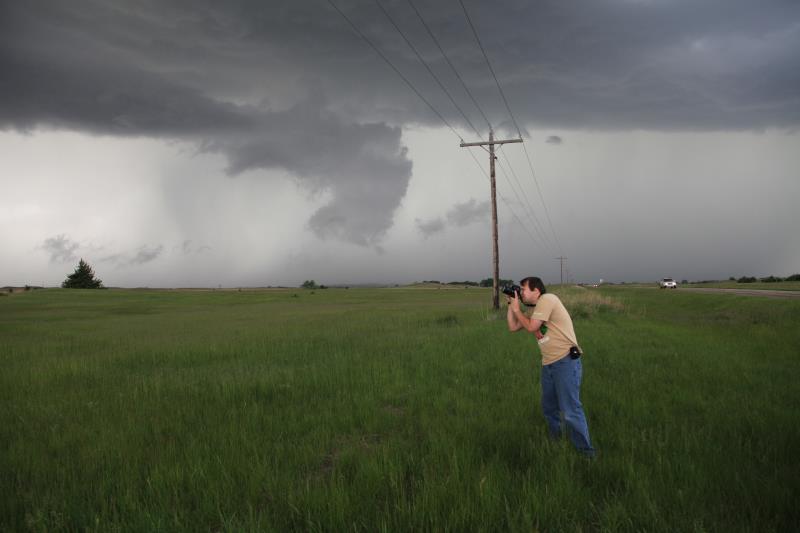 Dave Lewison grabbing that quick lightning bolt.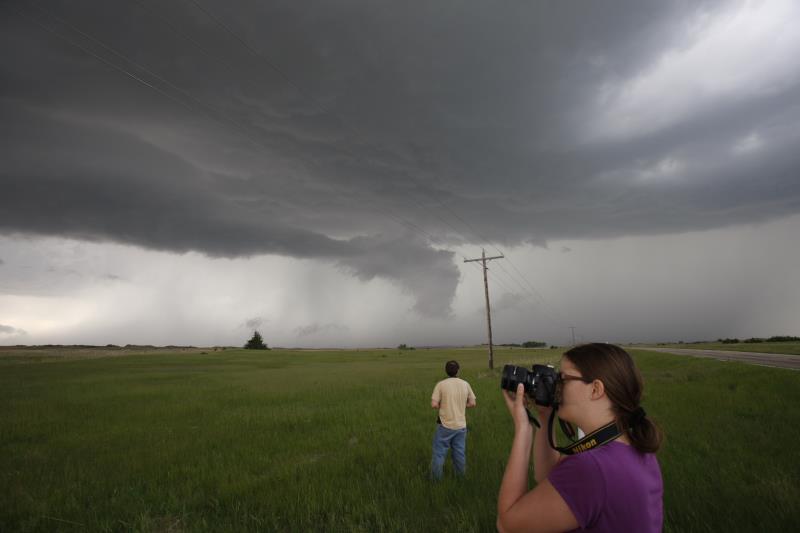 Megan waiting for more inflow winds...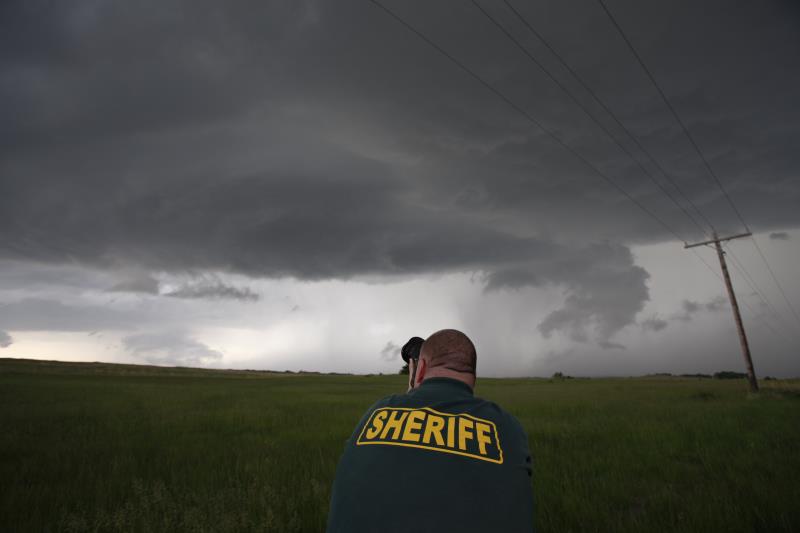 Even the local sheriff wanted to see something.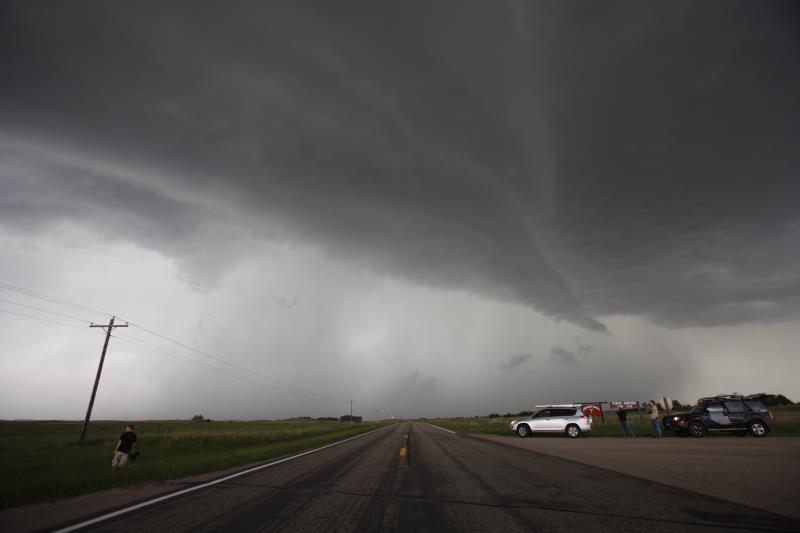 Shelf cloud....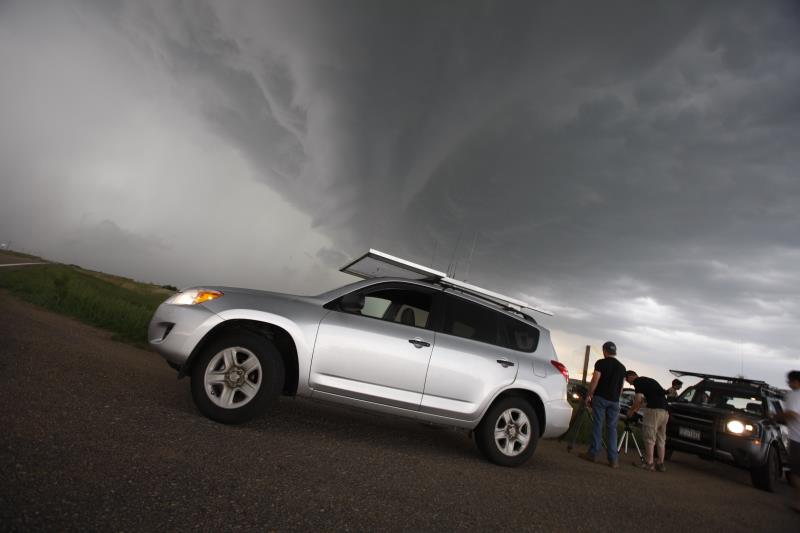 Scary.. But harmless.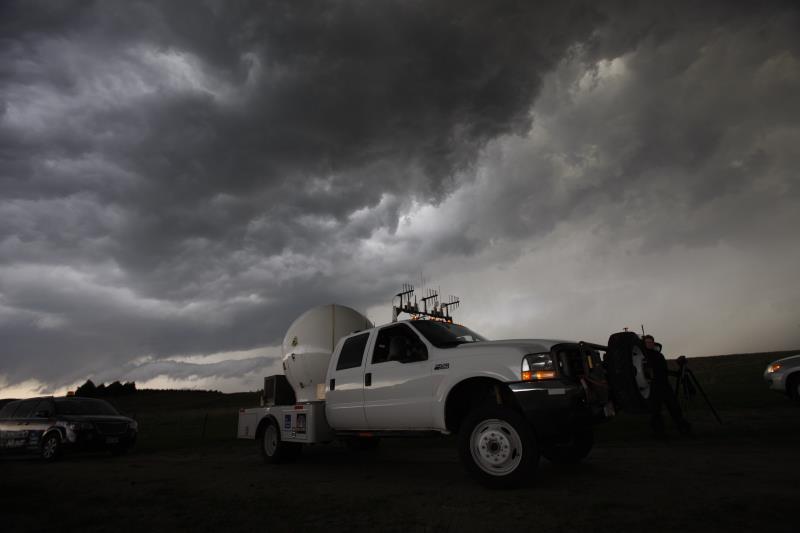 The weather channel are doing their in field broadcast.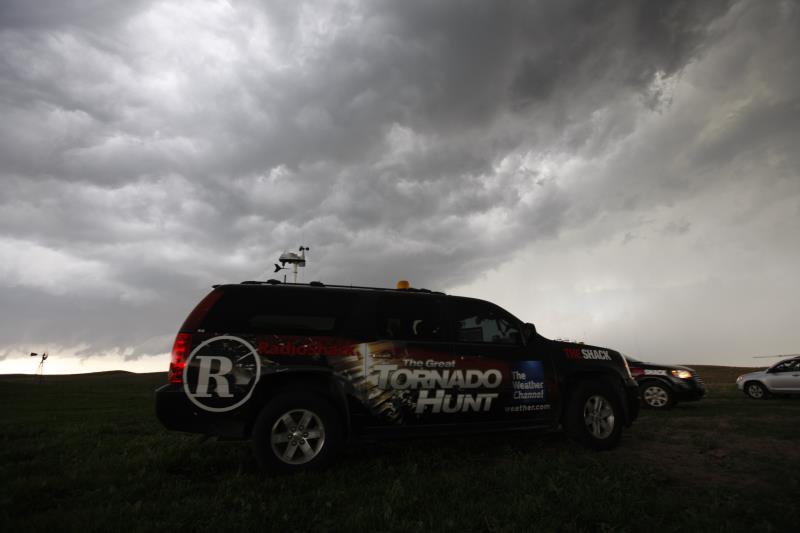 The great tornado hunt..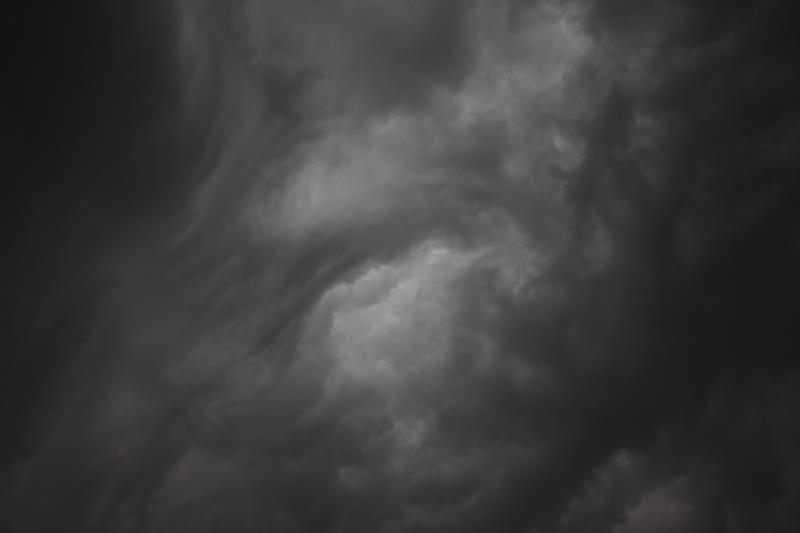 Turbulent skies.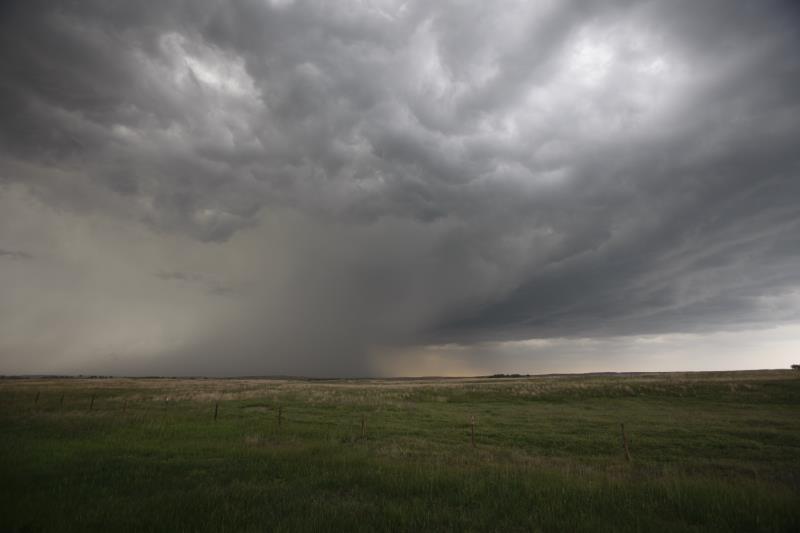 Rain shaft can be seen off in the distance.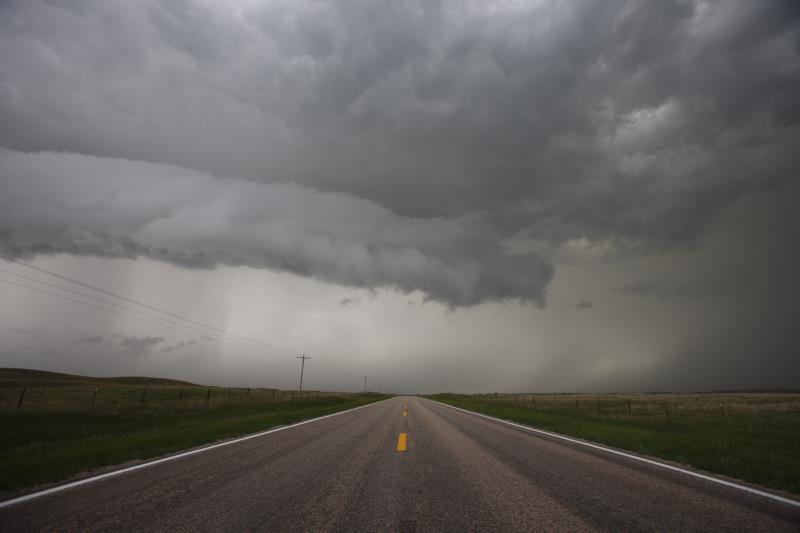 Love the shots looking down the road.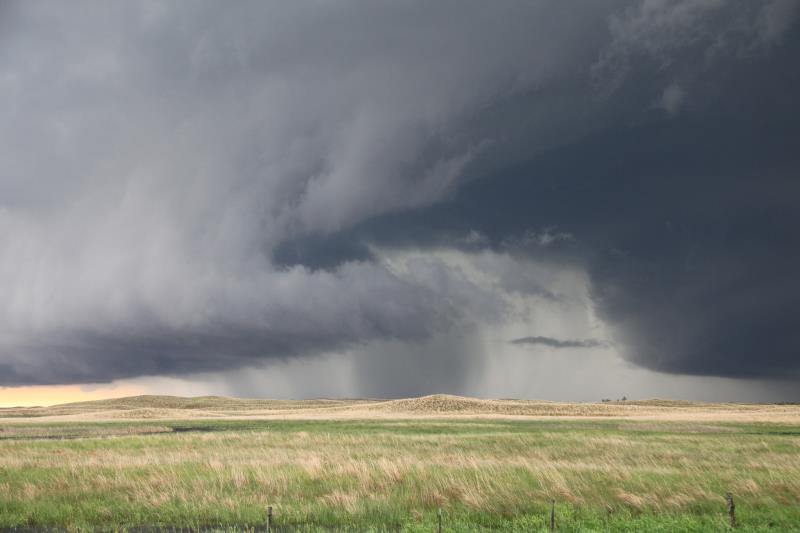 Amazing colours.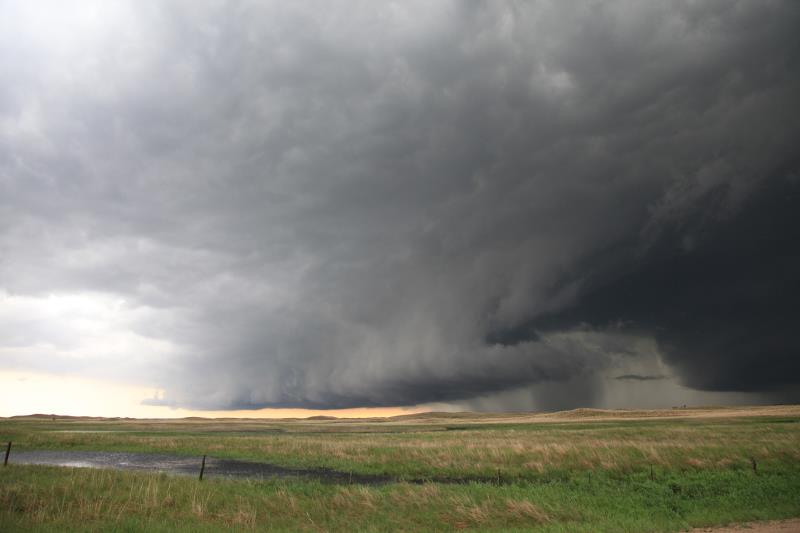 Looked incredible.. but it was all outflow dominant.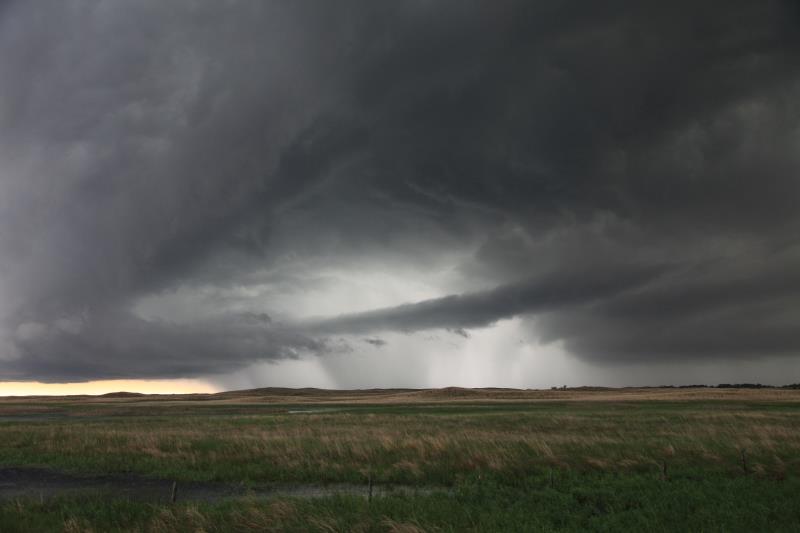 Still... very photogenic.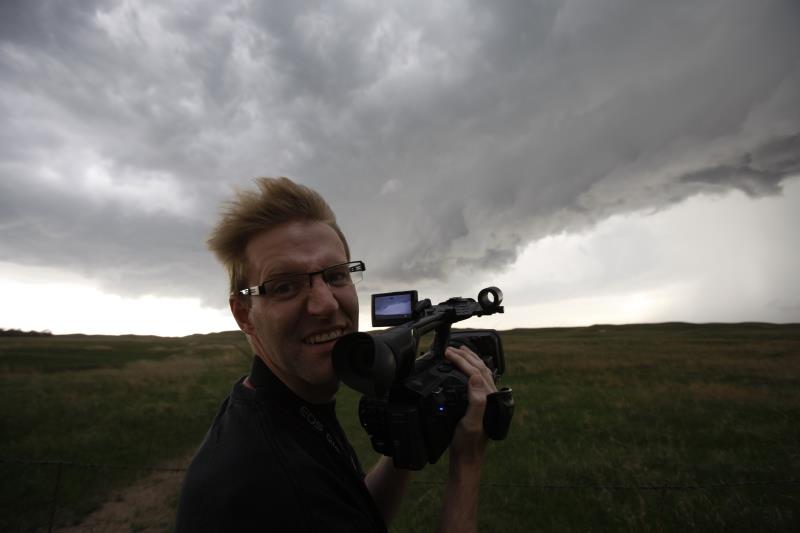 Mark Robinson filming his project.... Yes Mark.. It is windy..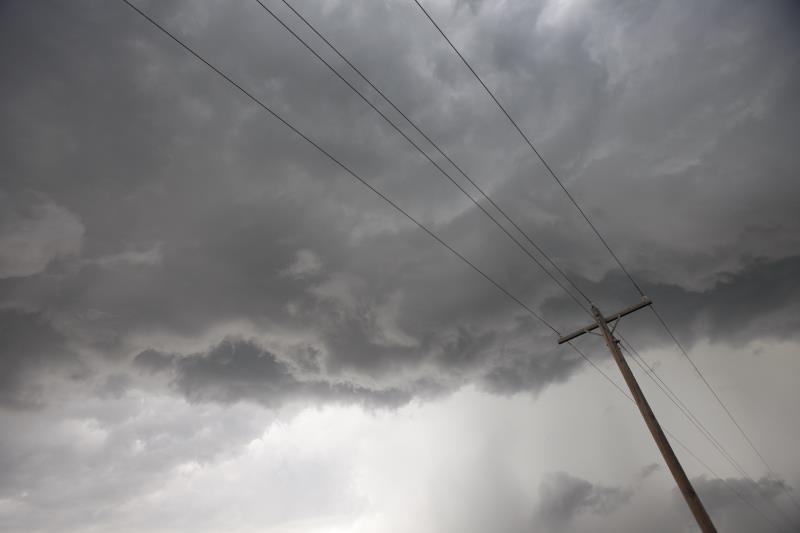 Lightning bolt anyone?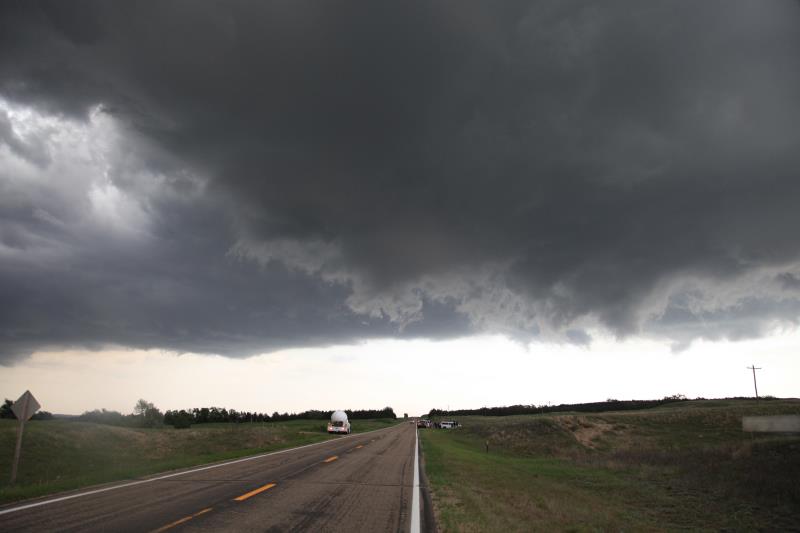 Repositioning.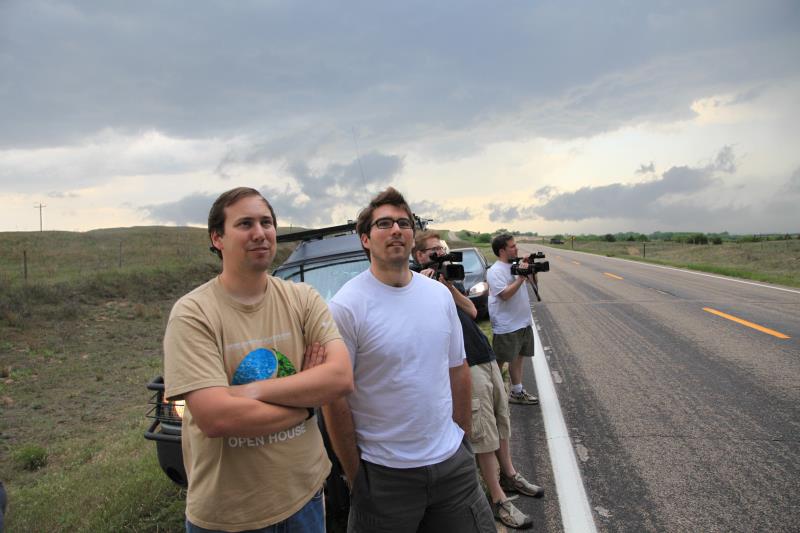 Waiting for something to happen.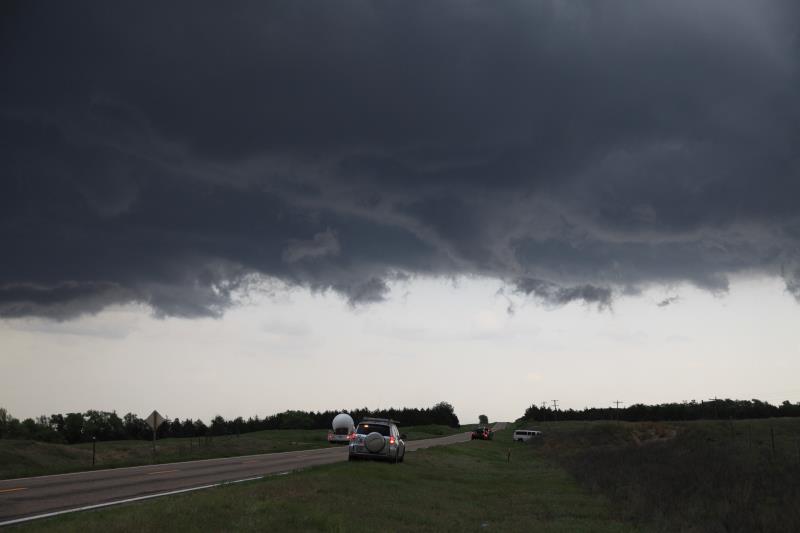 Still no tornado.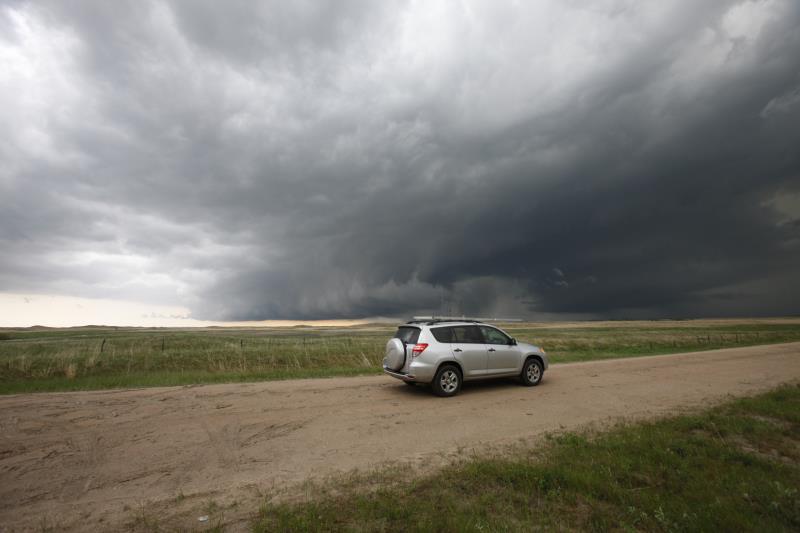 Car is happily parked for free.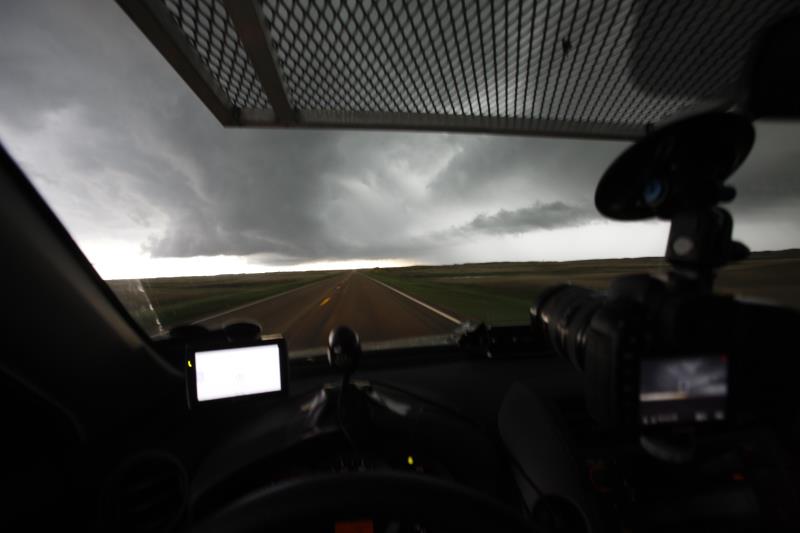 Heading south.. Tornado is on the ground but in the "Bears Cage"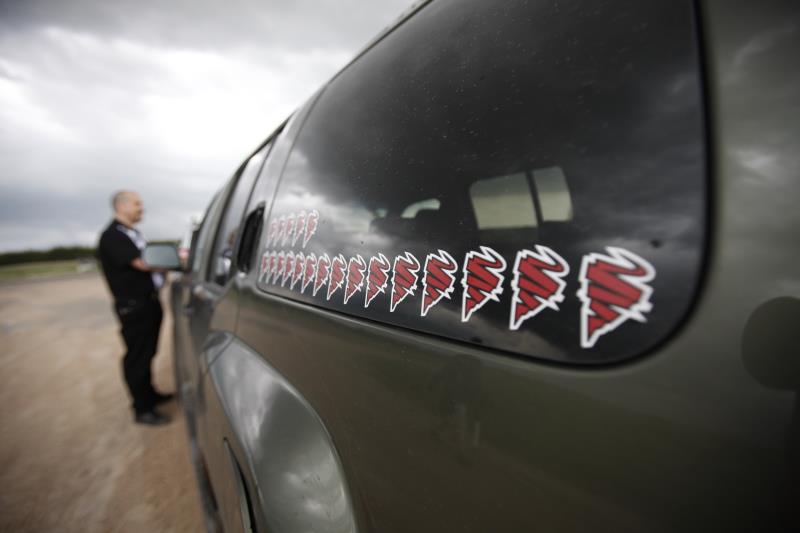 There is only one road option today..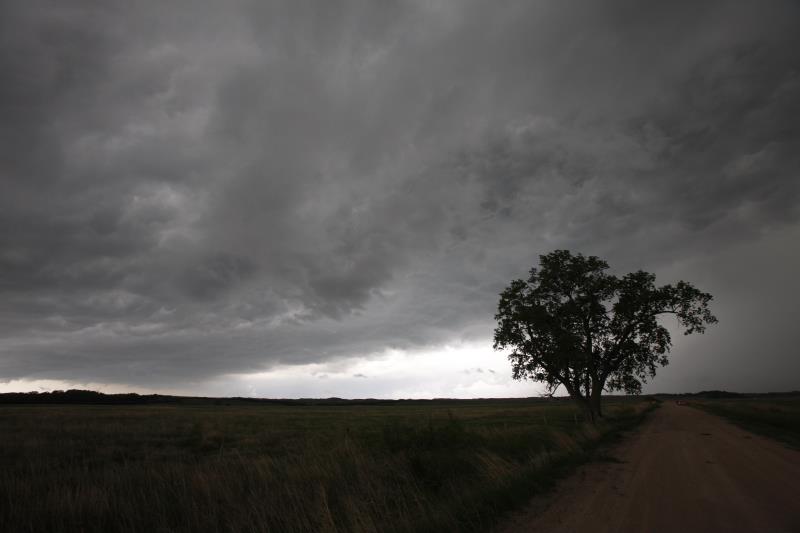 Option #1 = See the tornado, possibly get killed, or get cored with 4 inch hail.
Option #2 = Don't see the tornado, and take photos of people's destroyed cars.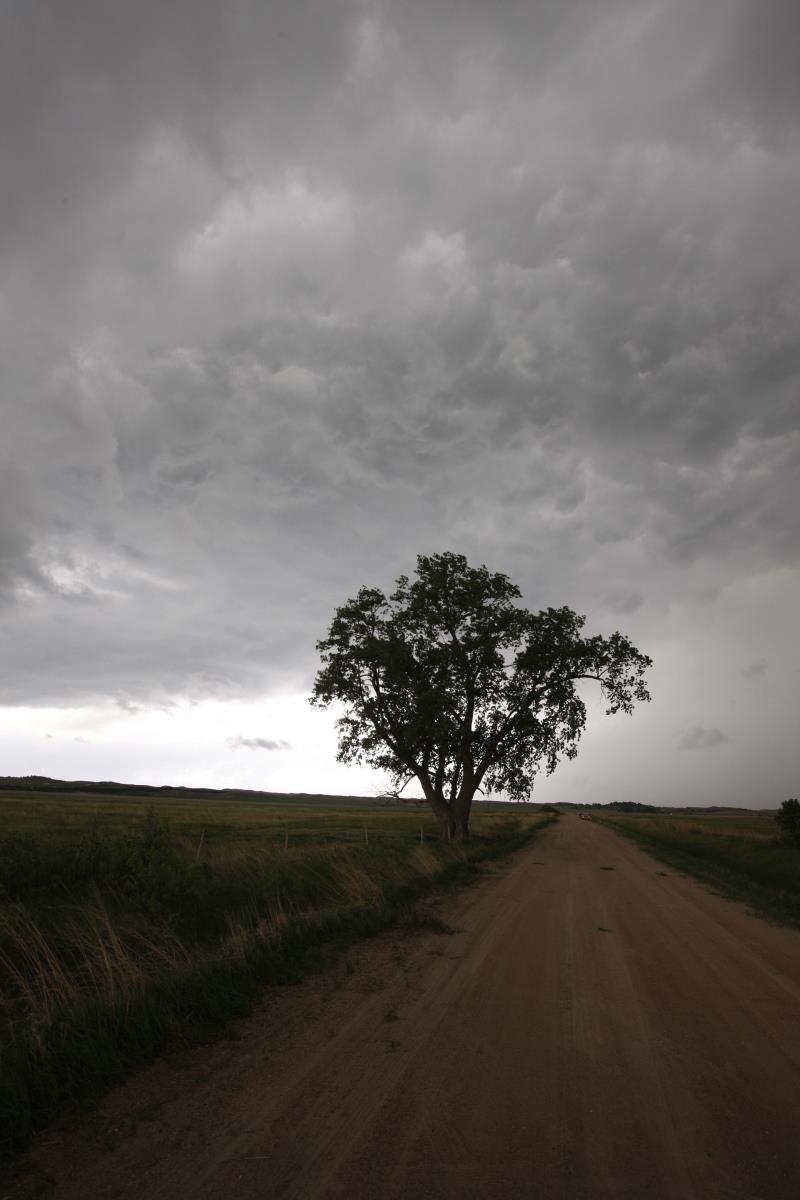 We took option 2.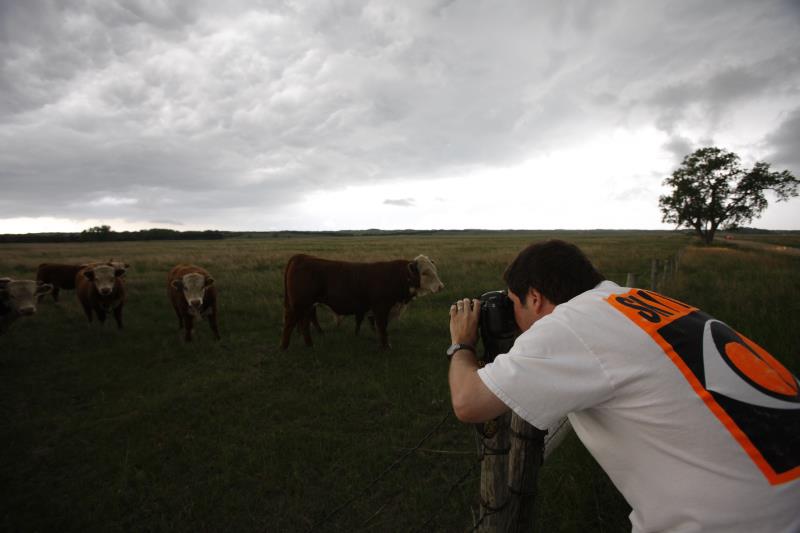 But while we wait.. we photograph cows.. I don't know why... but we do.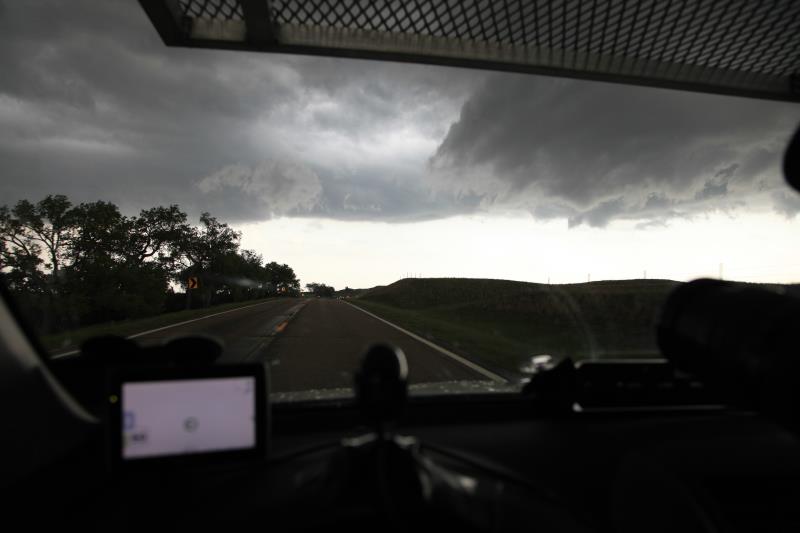 Moving into another position.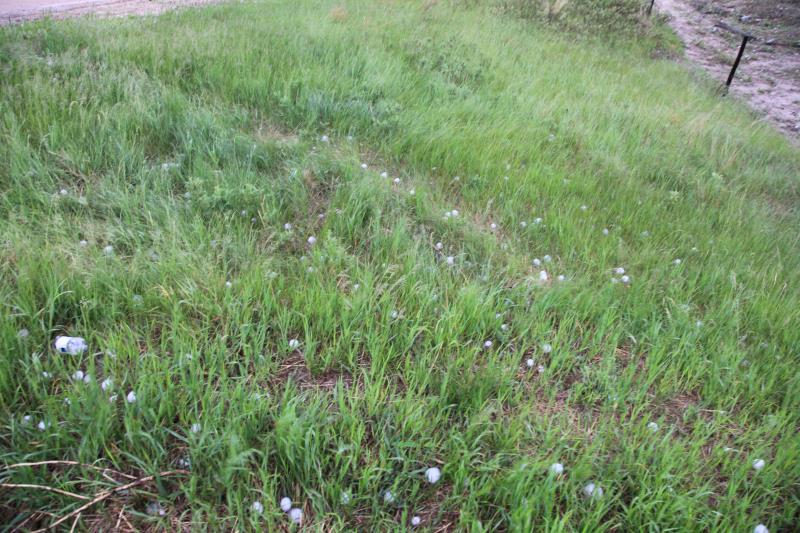 Sampling the core after the hail goes past.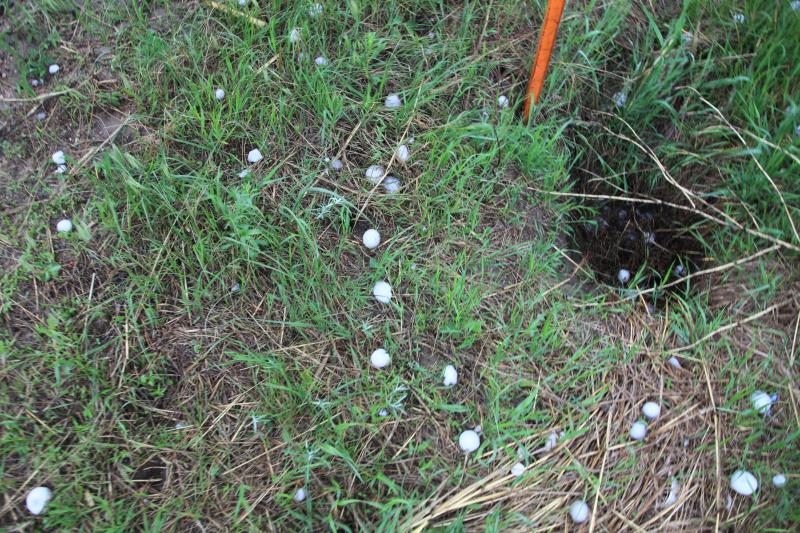 Wow.. these are big.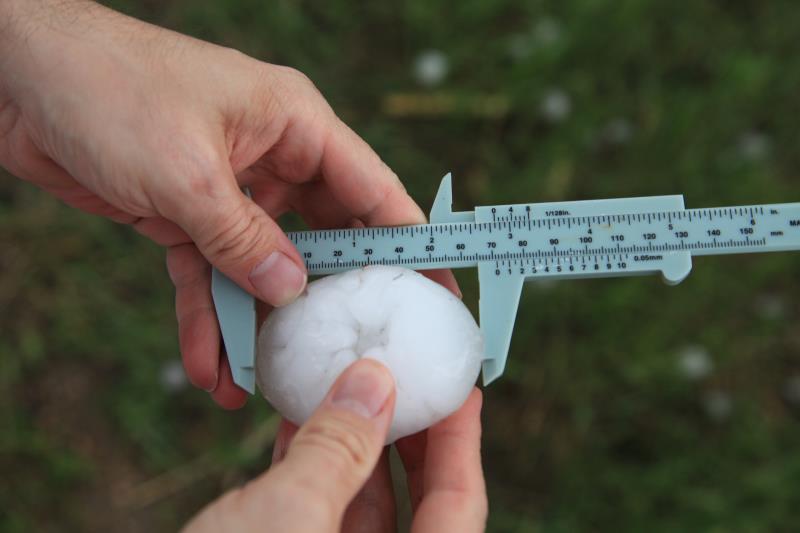 2.5"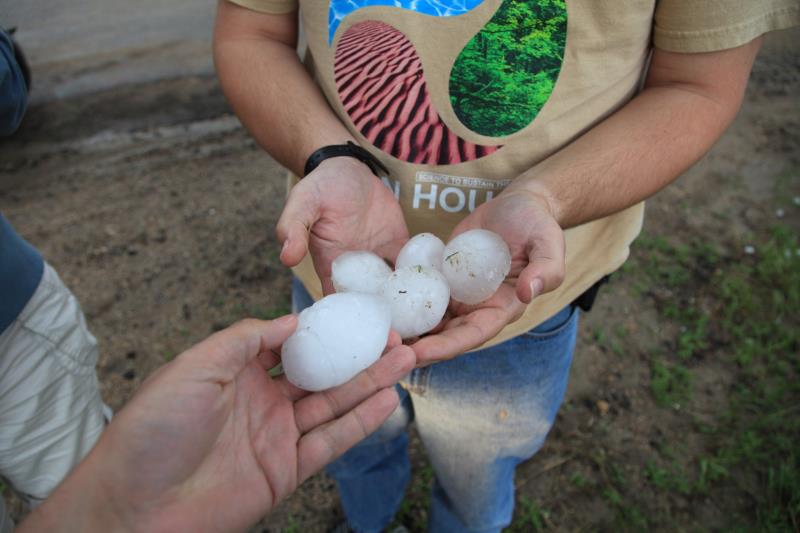 They are cold.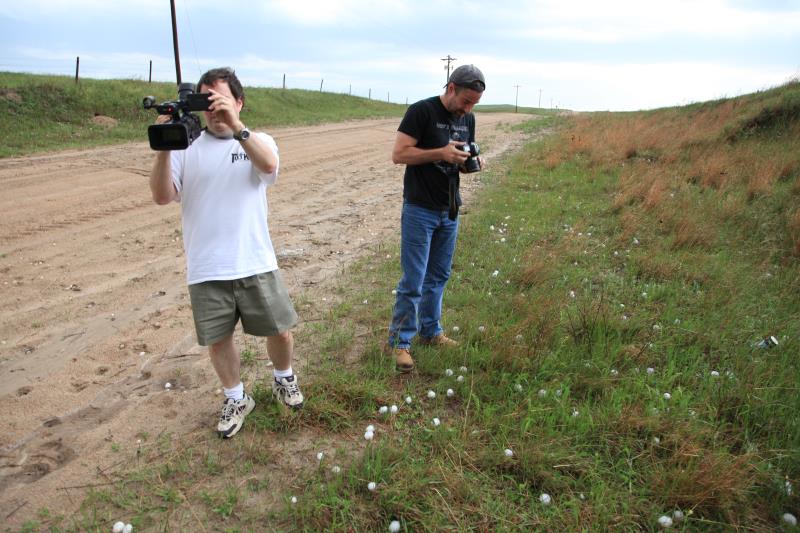 Bill and Scott, playing with the hail.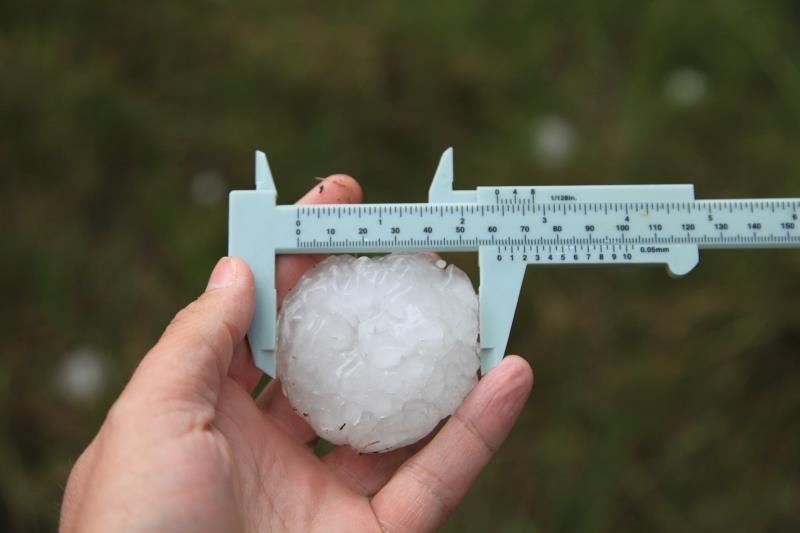 Space ship looking hail.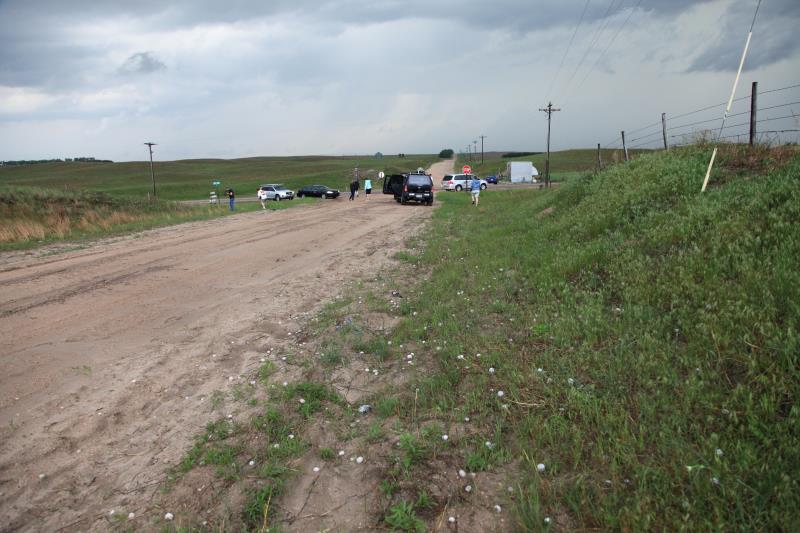 So much of it.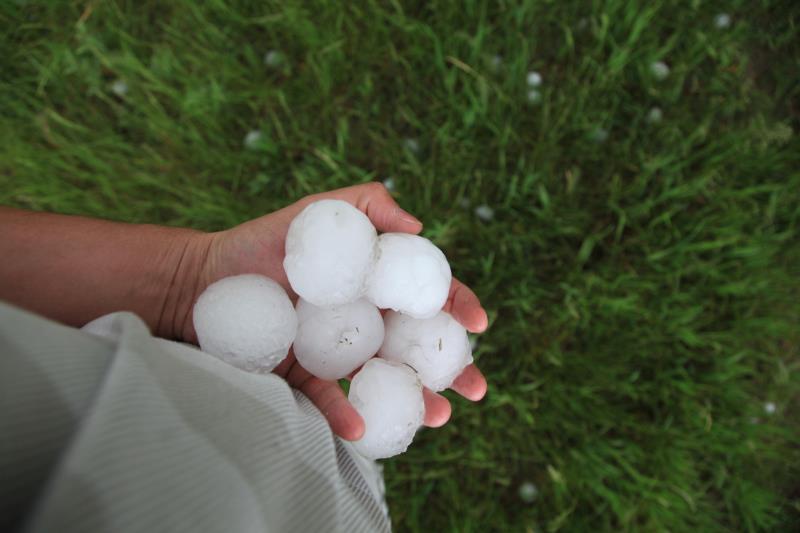 I collect a few and decide to head north to find bigger ones.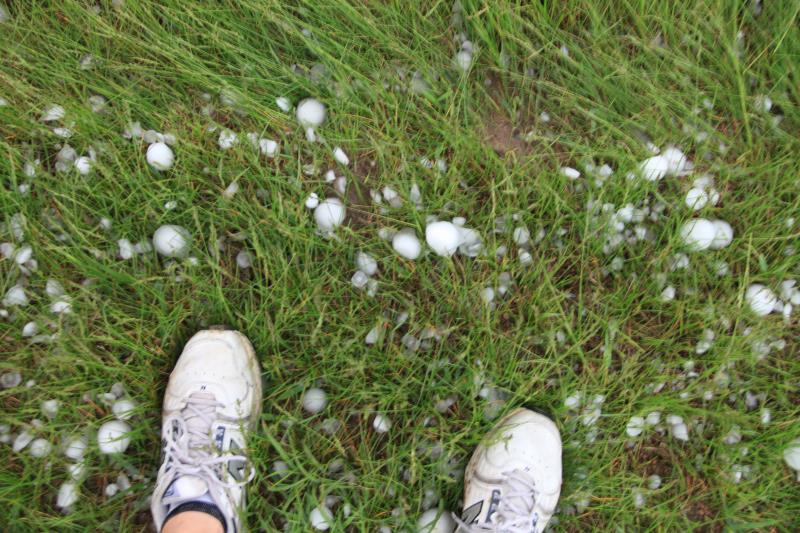 WOW.!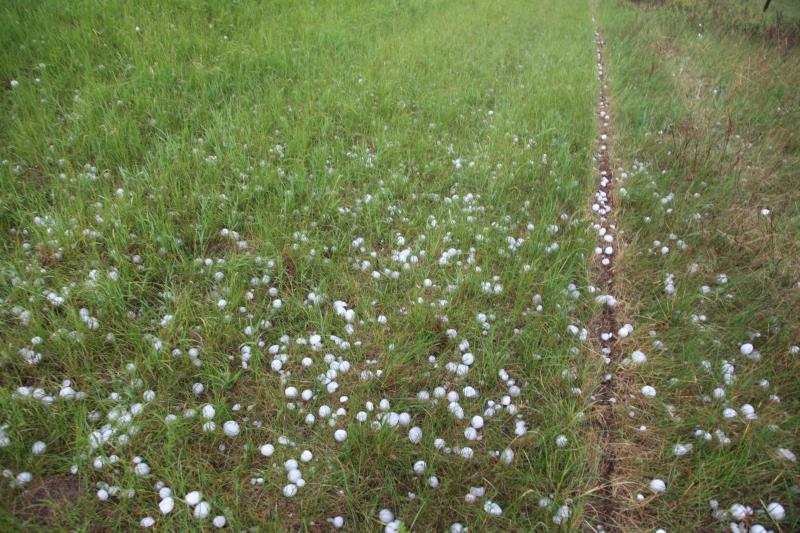 I wouldn't want to be stuck in this... OH.. Sorry.. YES I would.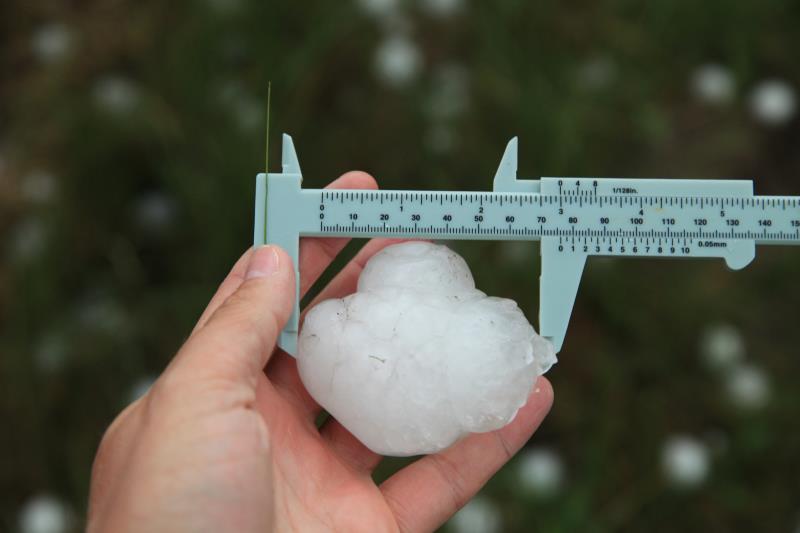 2.75" Hail after 30 minutes of melting.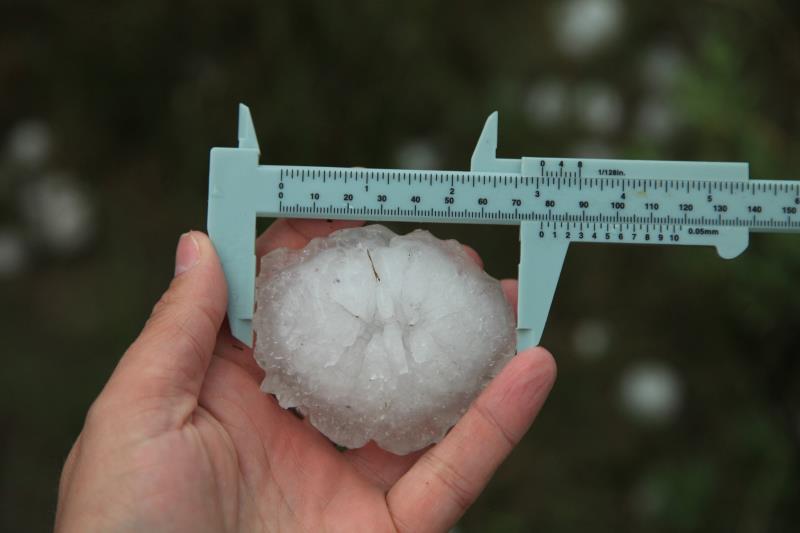 Another big 2.75"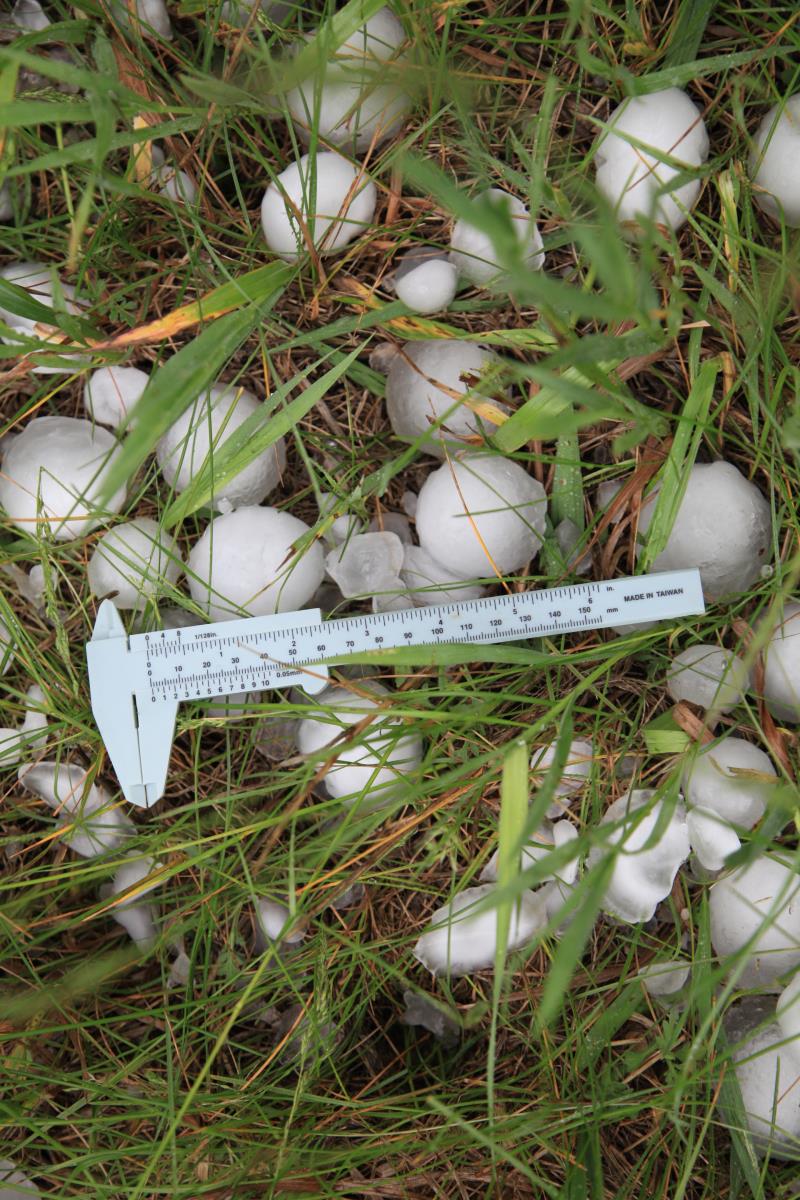 Damn.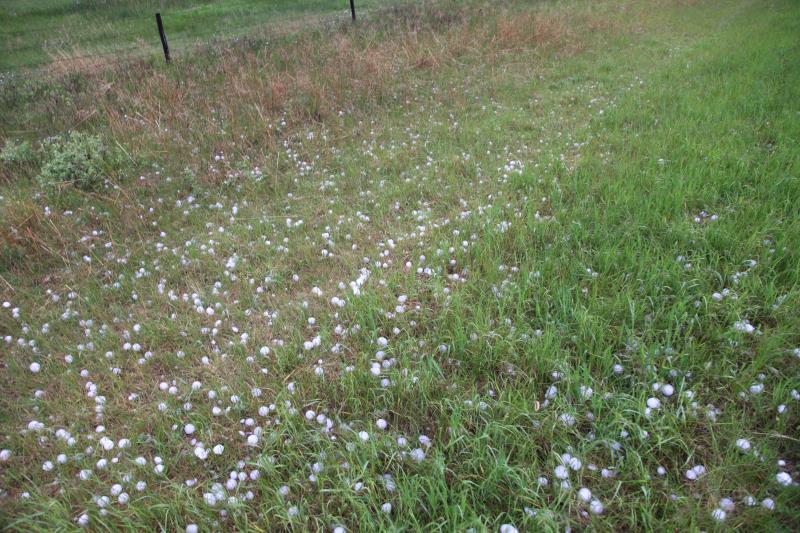 Imagine if you got locked out of your car in this hail barrage.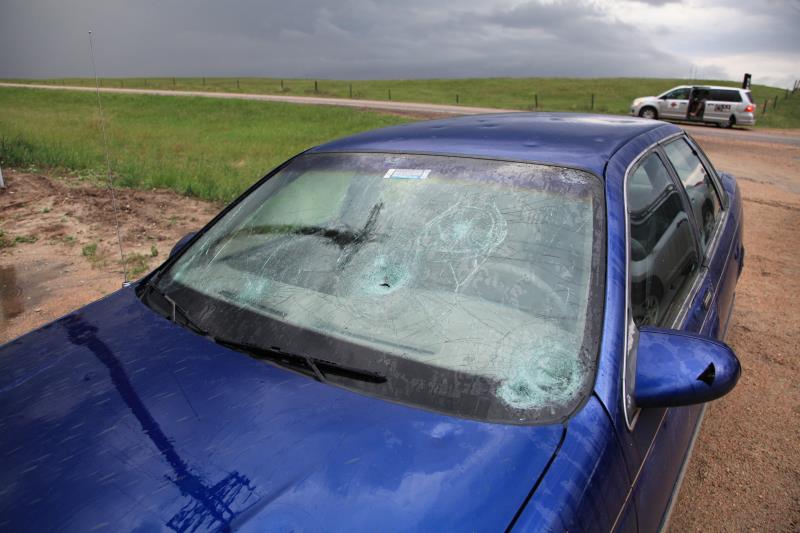 This is what happens when you have no hail guard.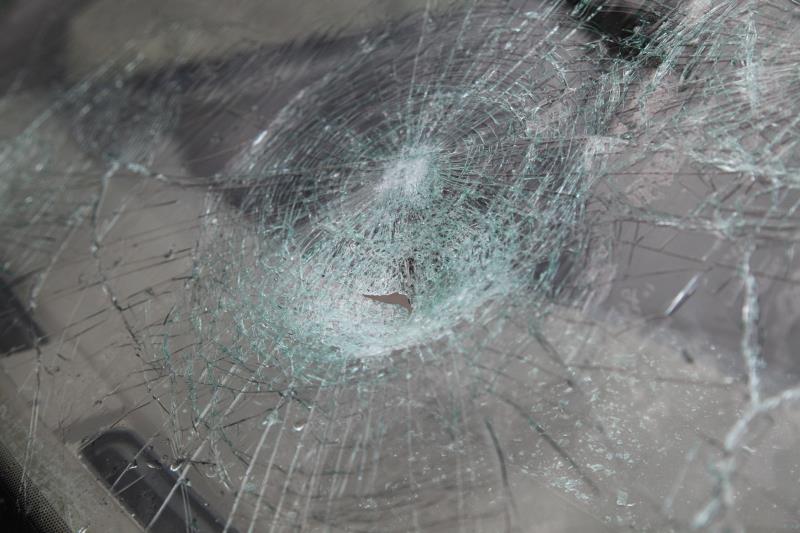 Almost clean through the windscreen.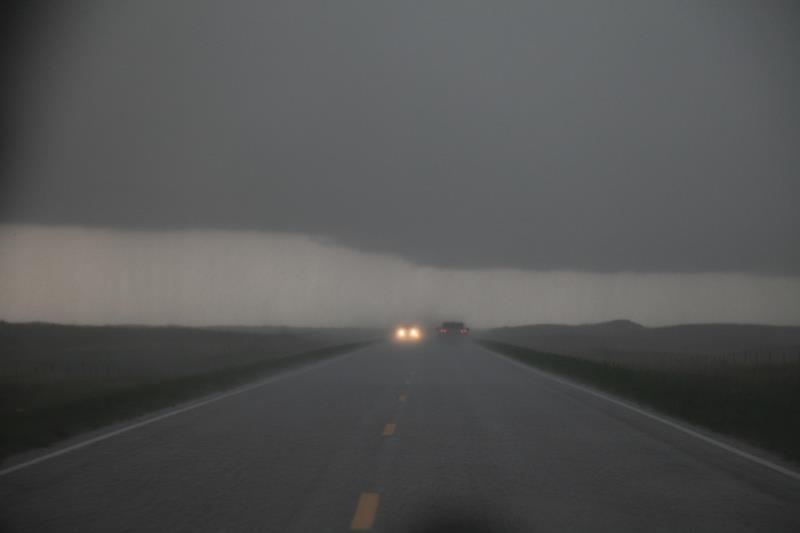 Driving through a small core.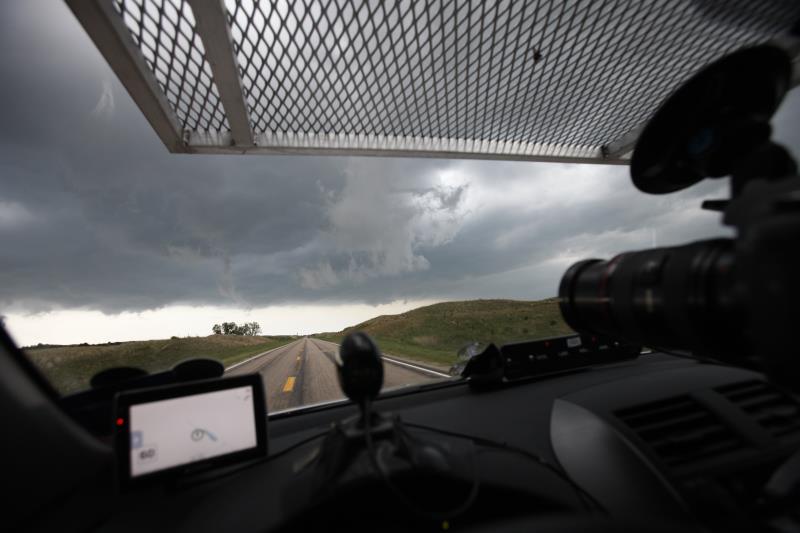 A funnel?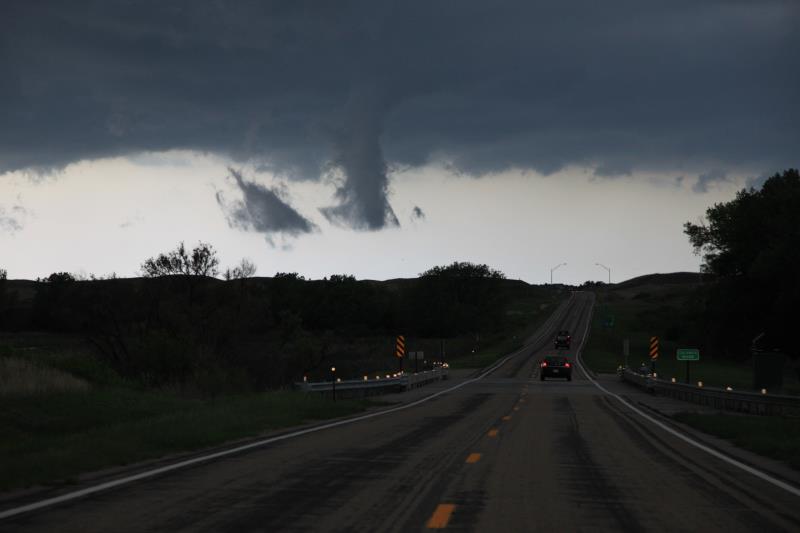 No... It's just a scud.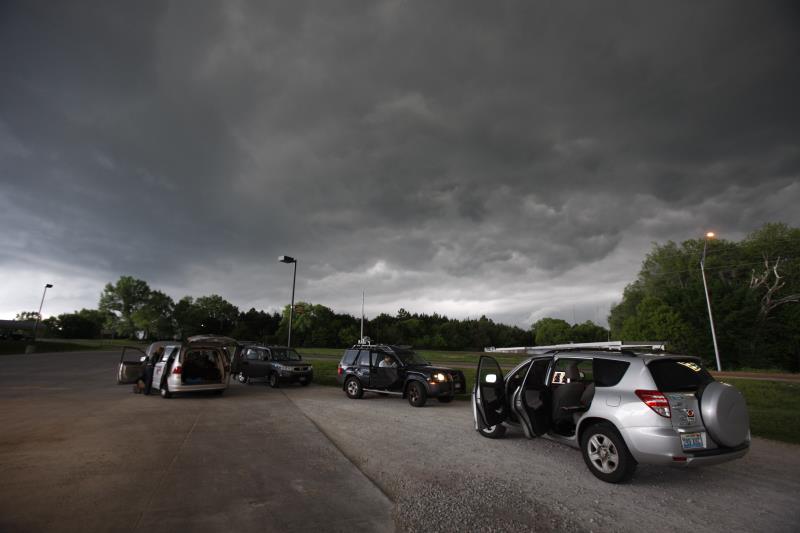 Saying goodbye to our Canadian friends.. They need to head home.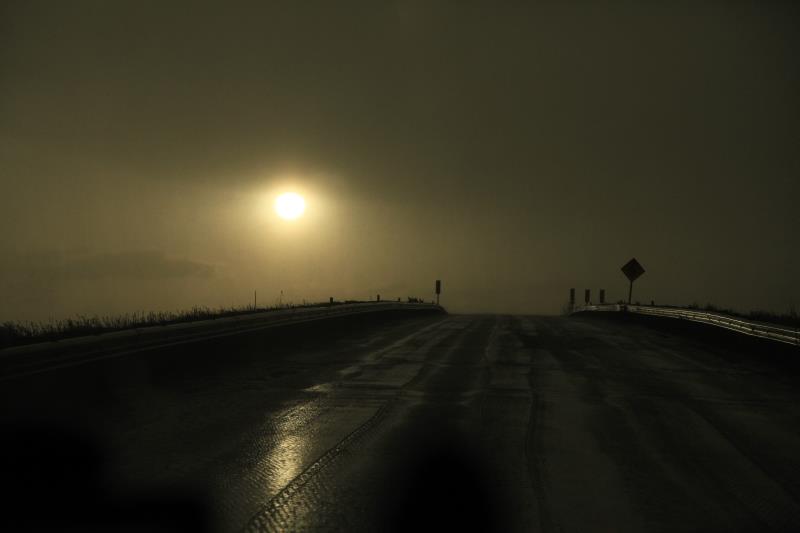 Sun is setting.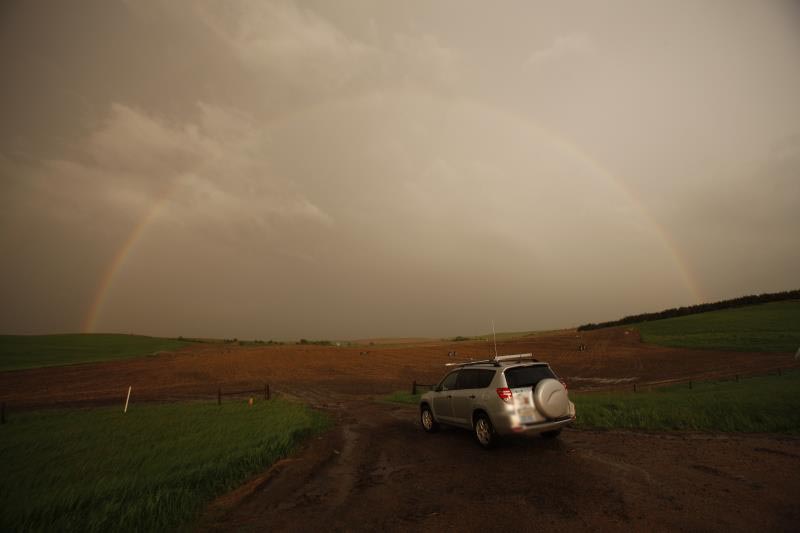 The rest of us keep chasing.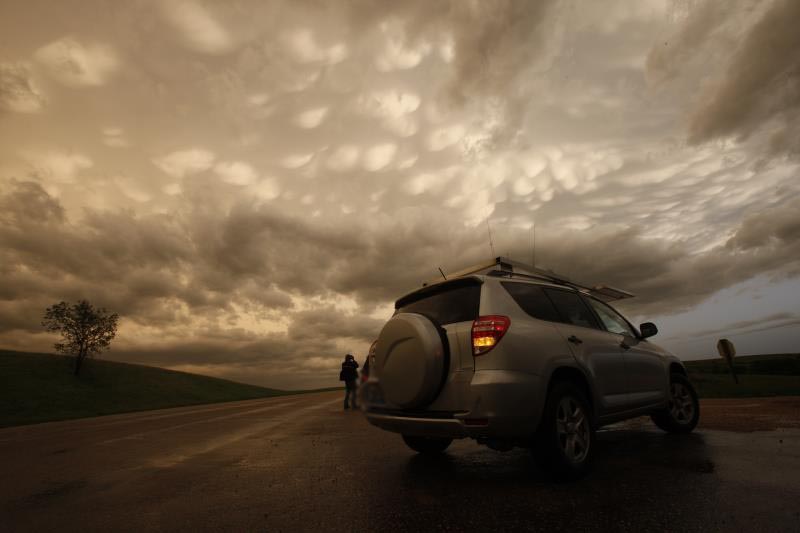 Mammatus clouds.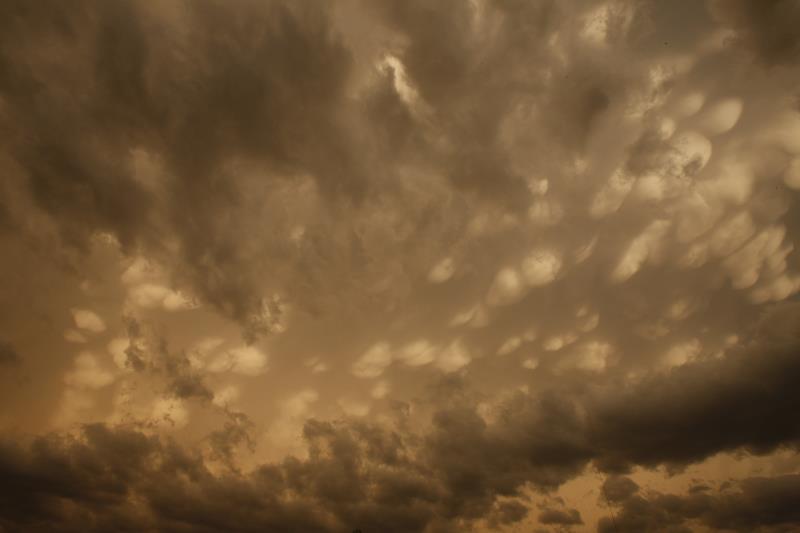 Amazing.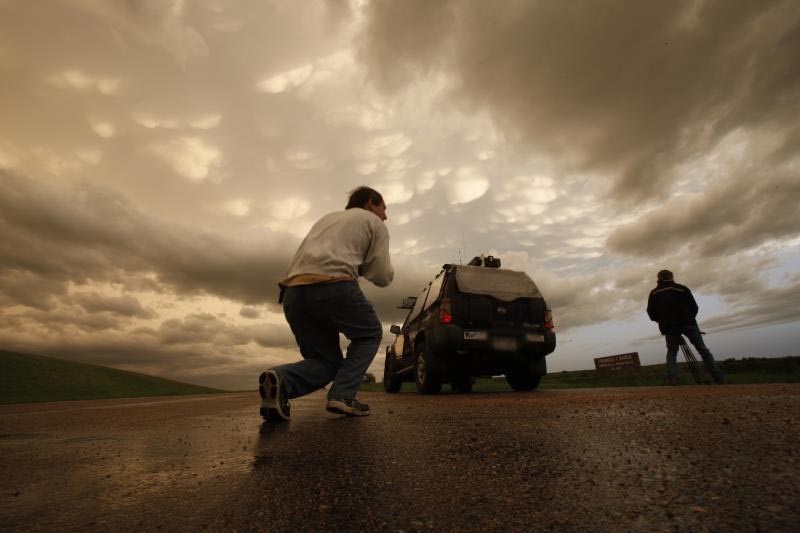 Scott and Dave with their car.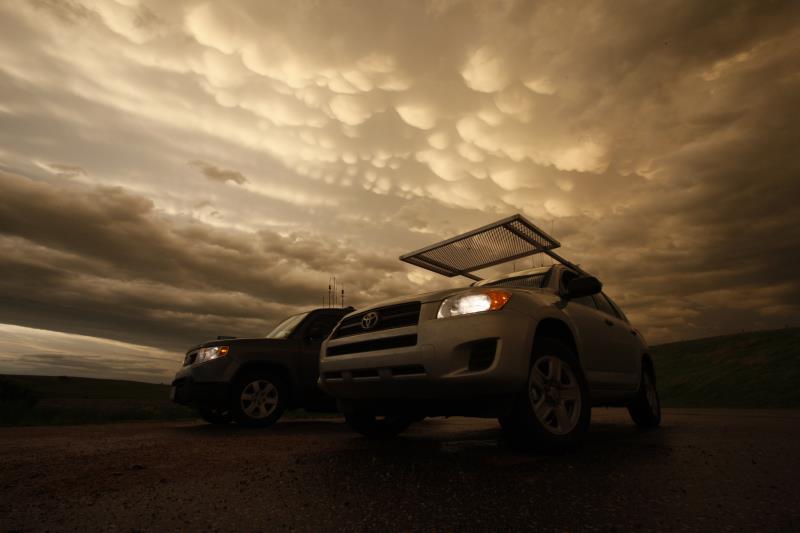 Hail shield deployed.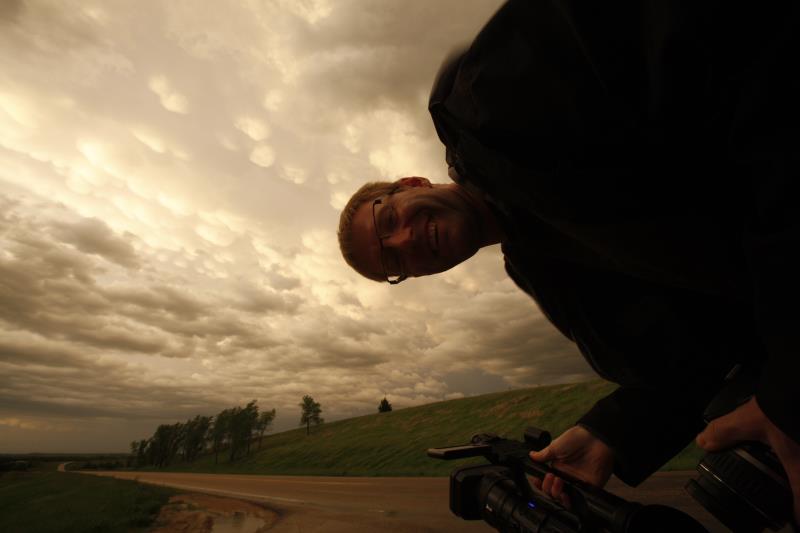 Mark very pleased with his video footage.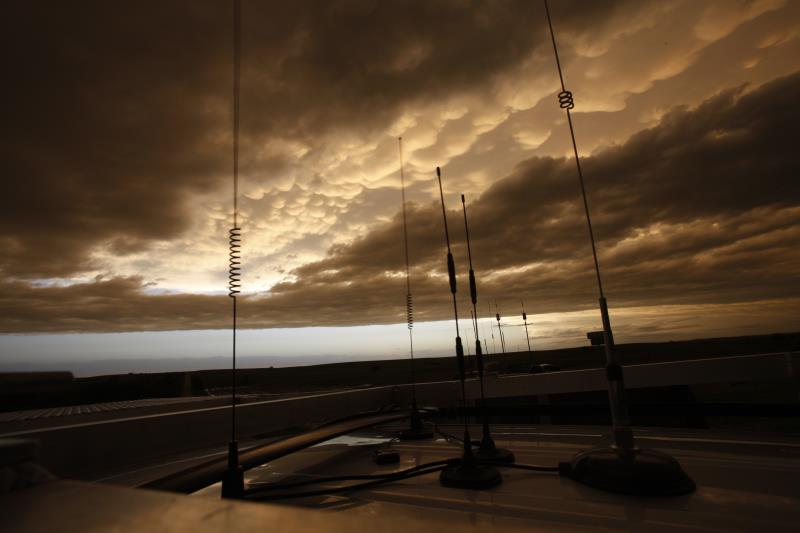 Yet another shot of the antenna array... I am waiting for the day to come where I am hit with lightning.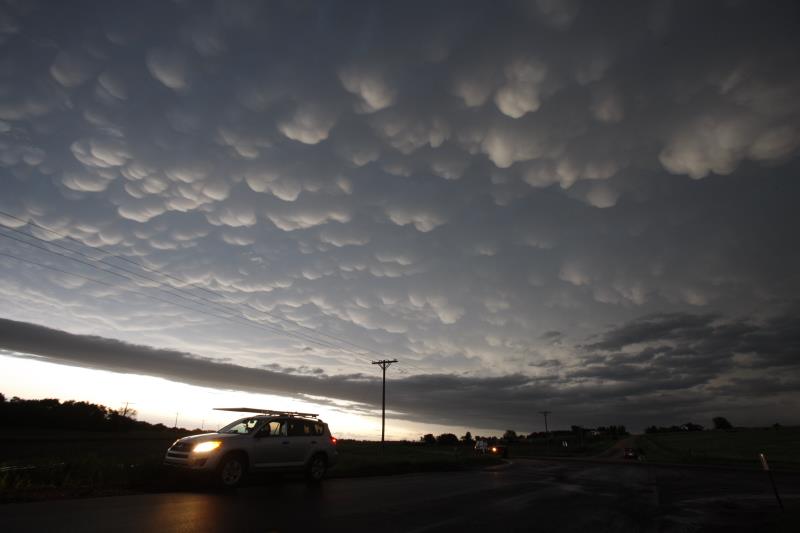 Sunset was amazing.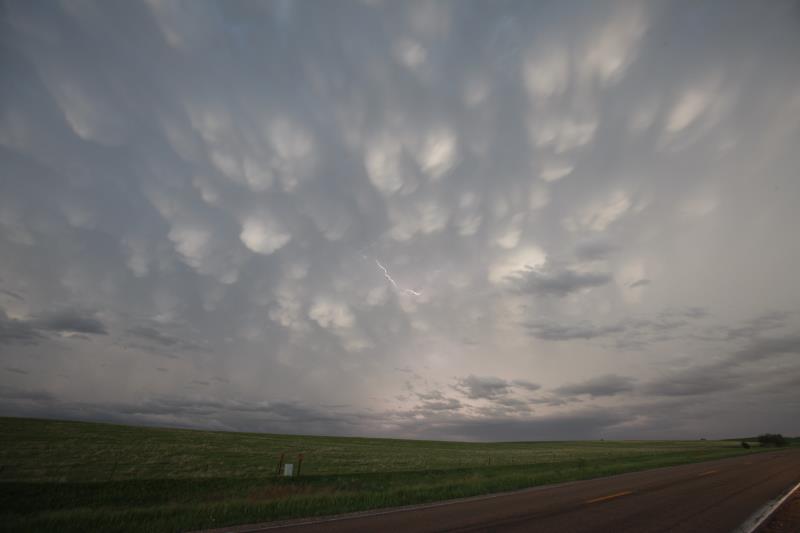 Lightning working its way around the clouds.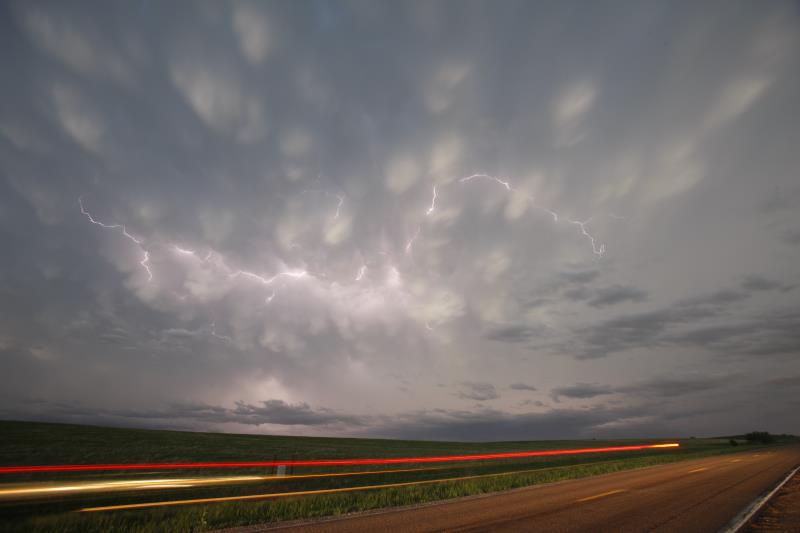 WOW.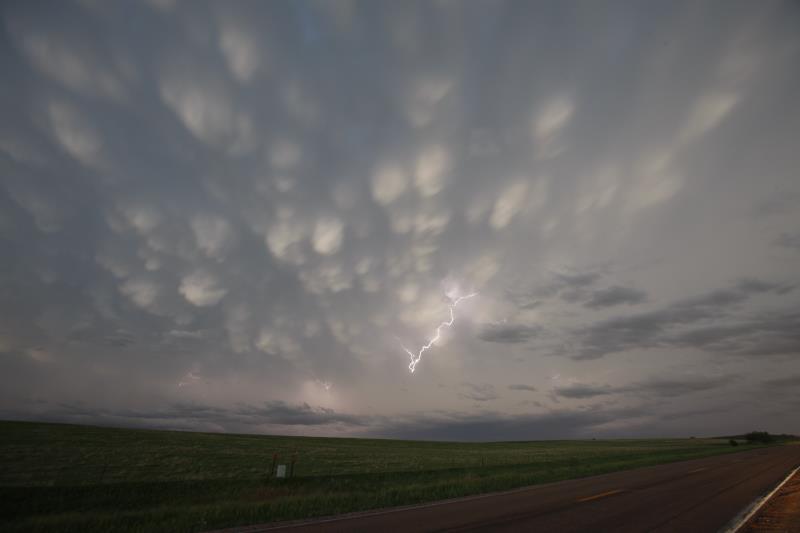 Wow..... ish...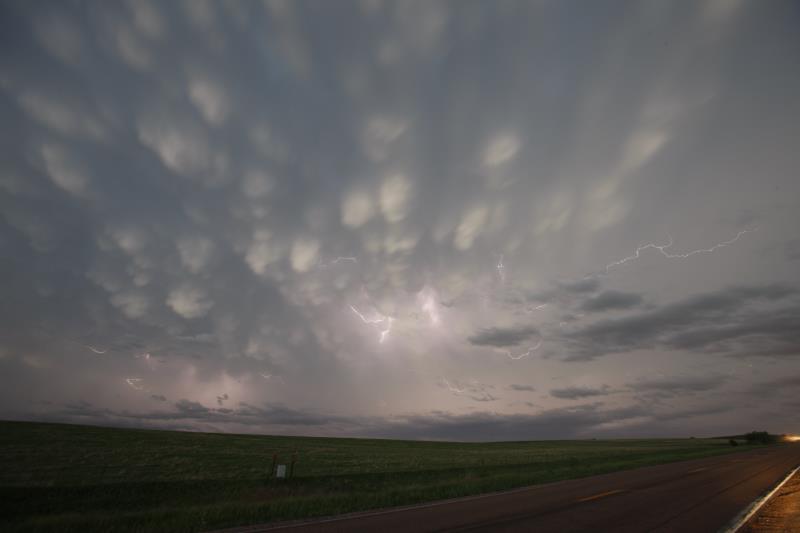 Very nice.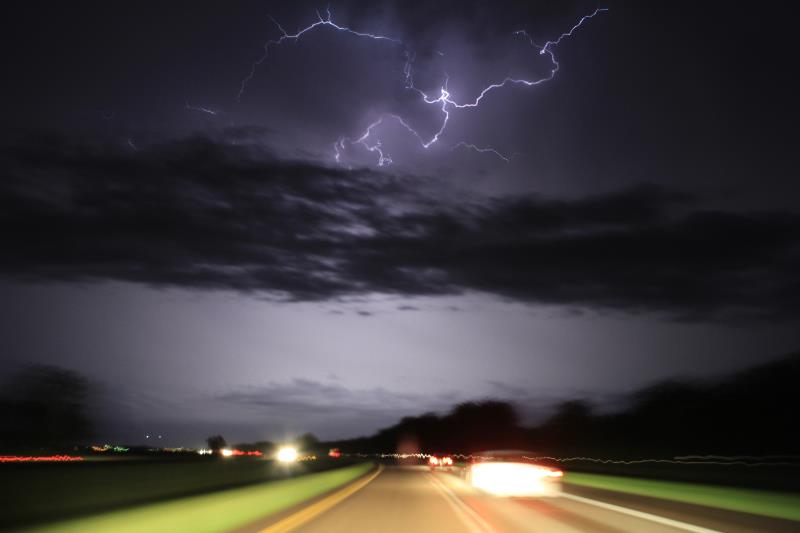 Anvil crawlers were spectacular during the drive to the hotel.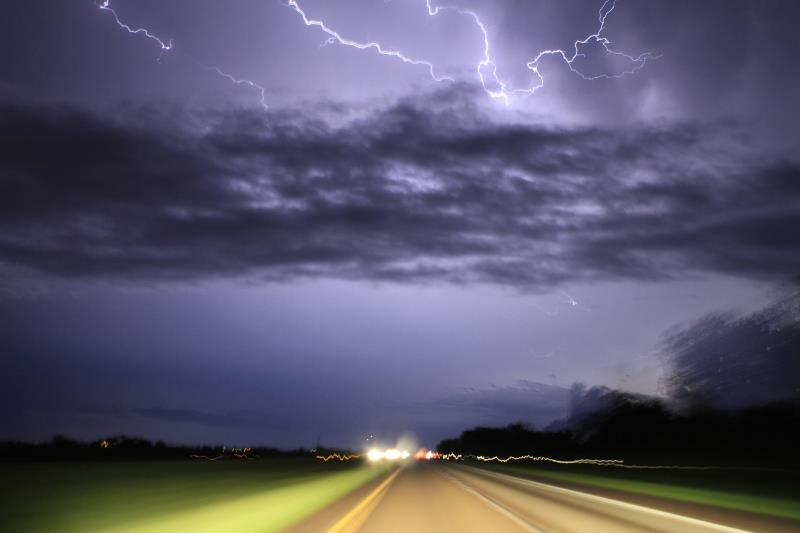 No comments necessary.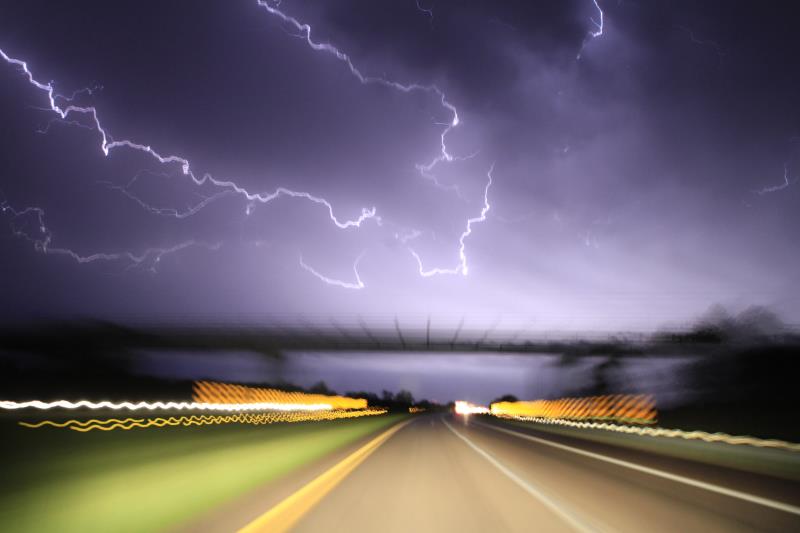 Oh.. Ok... What an amazing shot.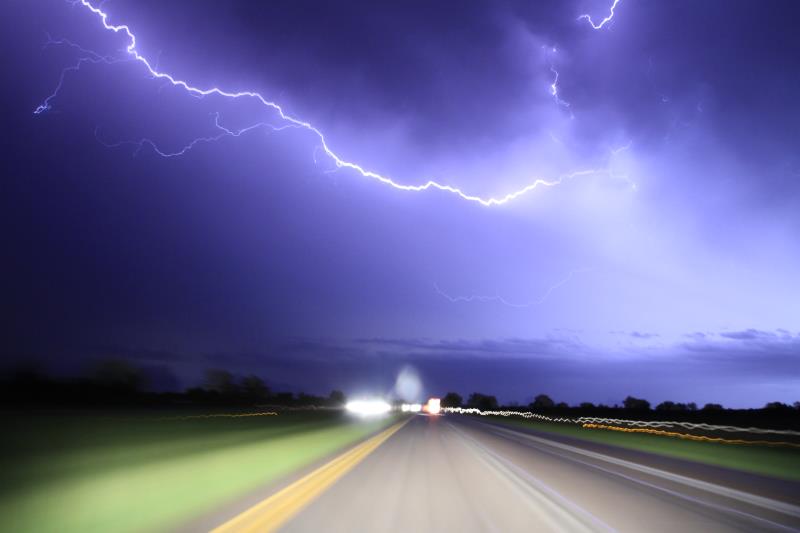 They were happening every min or so.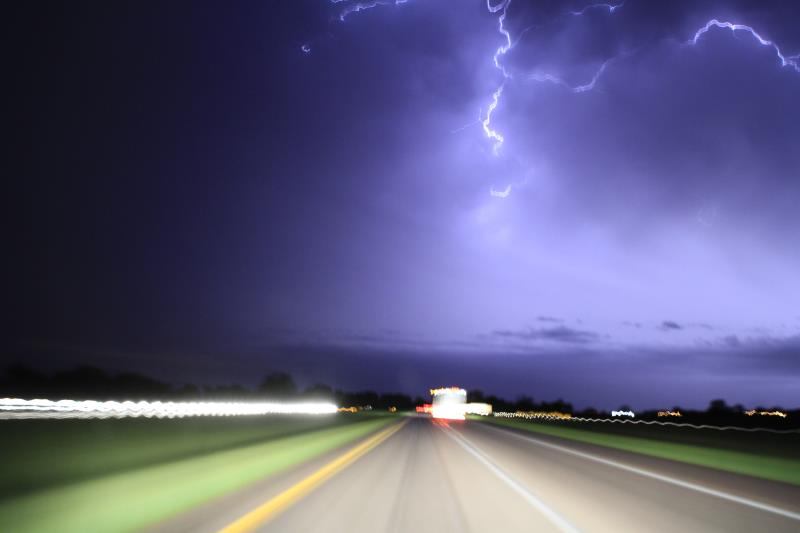 It made for a fun 40 min drive.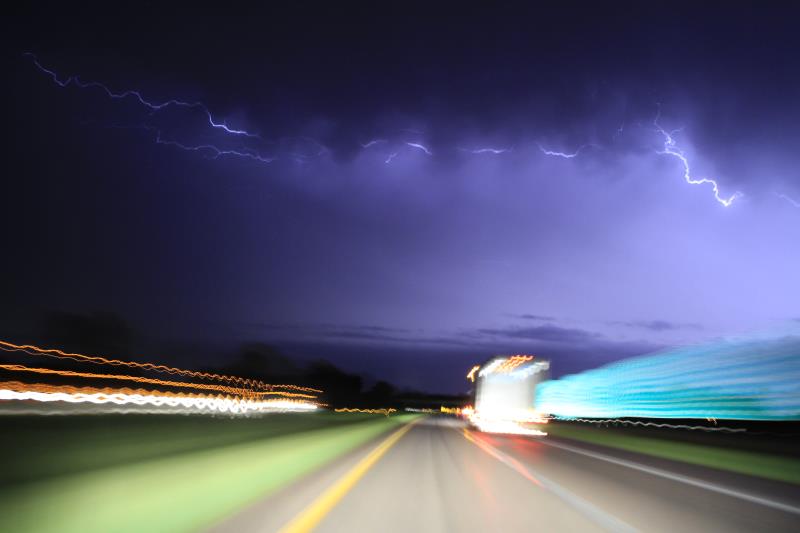 Hard to keep the camera still, even on the mount.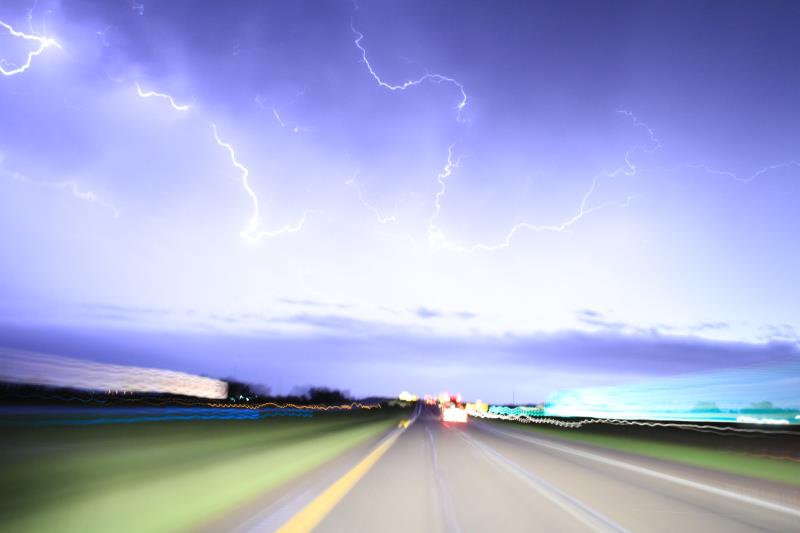 5 second open exposure.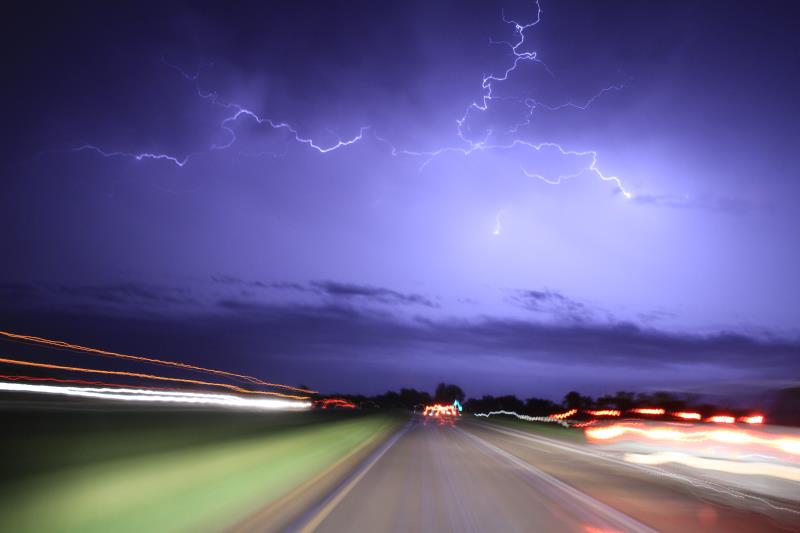 This one is nice.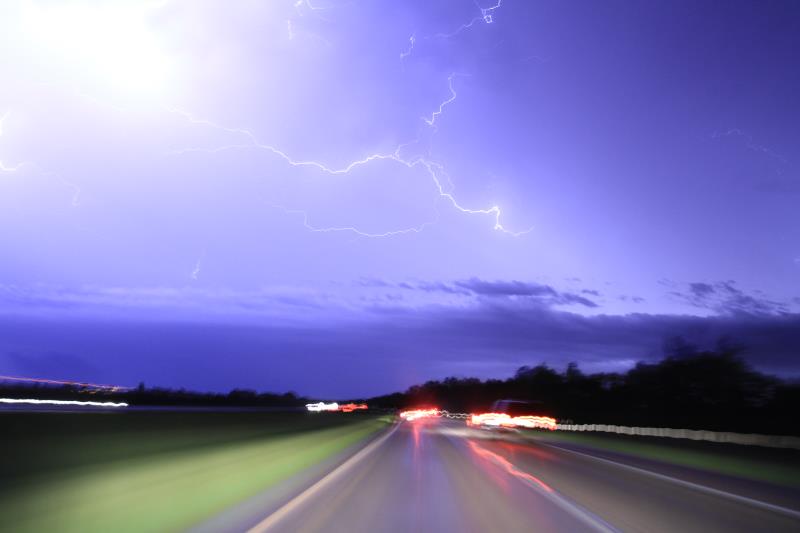 And this one.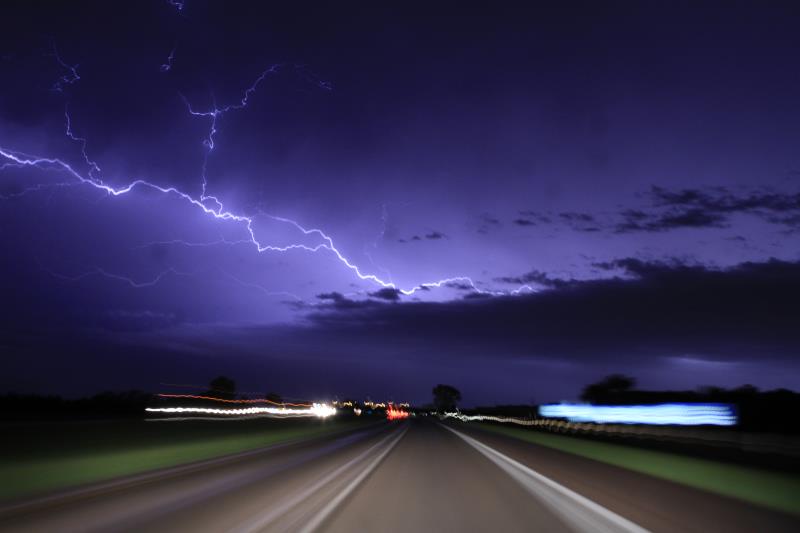 Nearly at the hotel.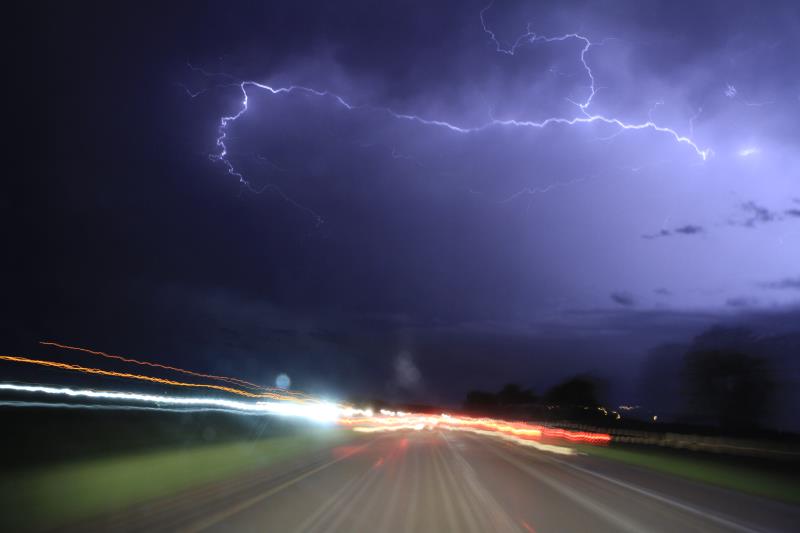 I guess you can see how often they happened.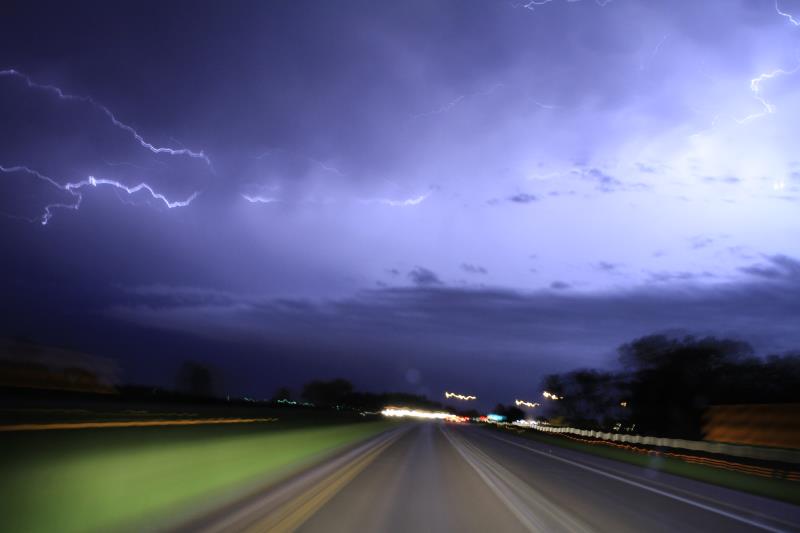 The show is almost over.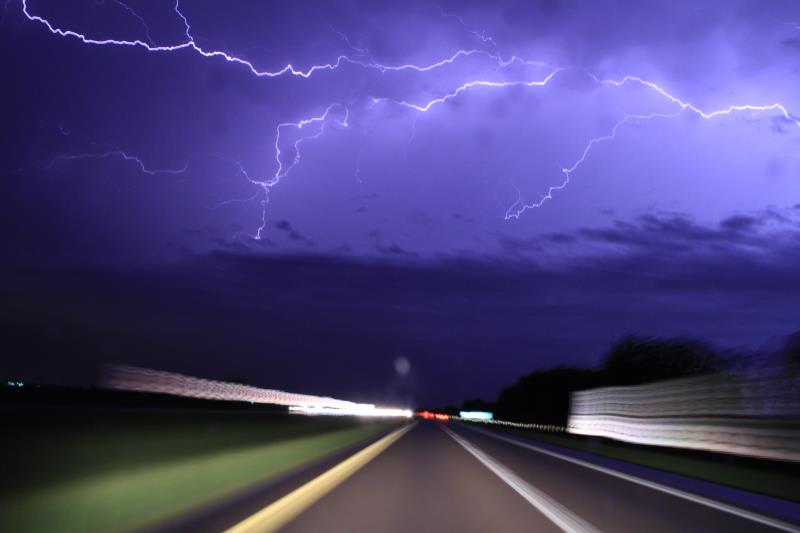 Oh.. ok... one last one.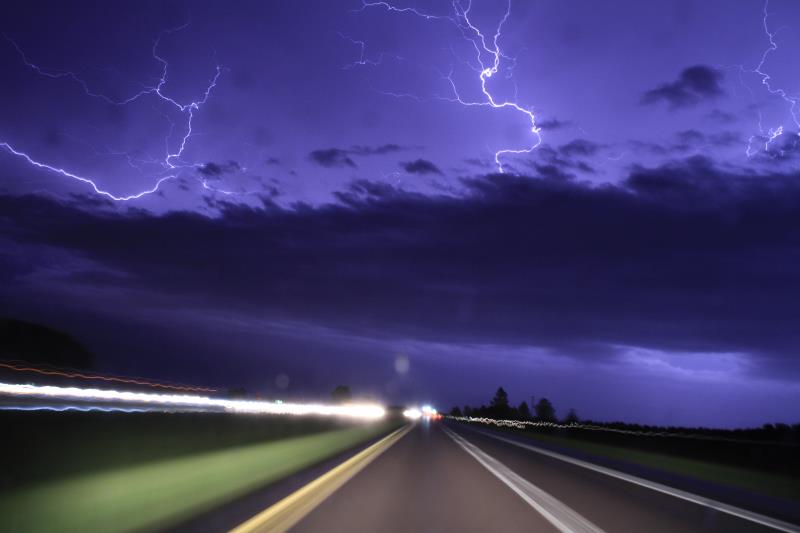 Actually, this is the last one. What a day.