USA Storm Chasing Expedition - 19th May 2011
"HailSTONE is a grassroots research effort among meteorologists and experienced storm chasers collaborating
together in the field to investigate large hail in space and time through direct mobile measurements.
These high resolution ground truth data will provide an abundance of information regarding the hail-fall character,
which can be correlated to current and emerging radar base products and algorithms."

The project is being led by the National Weather Service Meteorologists Scott Blair and Derek Deroche.
=================================================================================================
I was involved with this project for 4 days until the major tornado incident in Joplin, Missouri.
I thank the HailSTONE team for including me in their research project.

NOTE: Images of the hail samples collected can not be shown due to restrictions in obtaining research data
This data will be available in the coming months/year, and will be released by Scott & Derek when available.
All media enquiries regarding this project should be directed to them, rather than myself.
=================================================================================================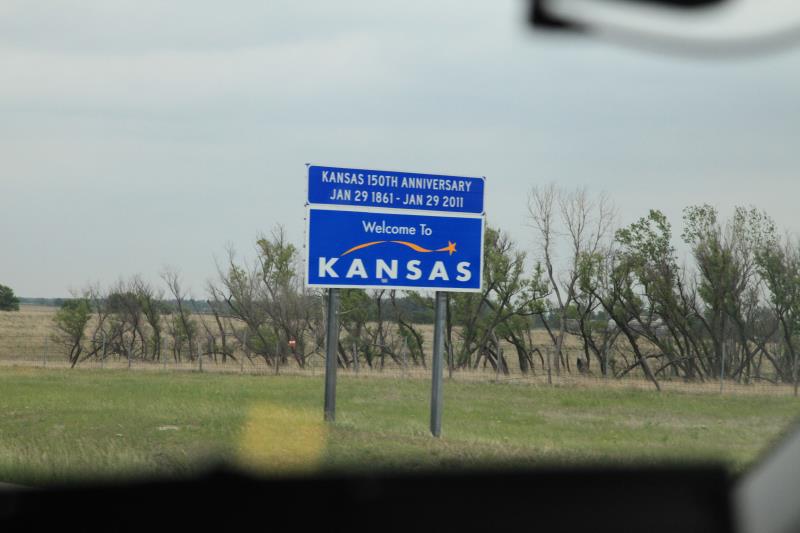 Heading to the meeting point for the "HailSTONE" Project.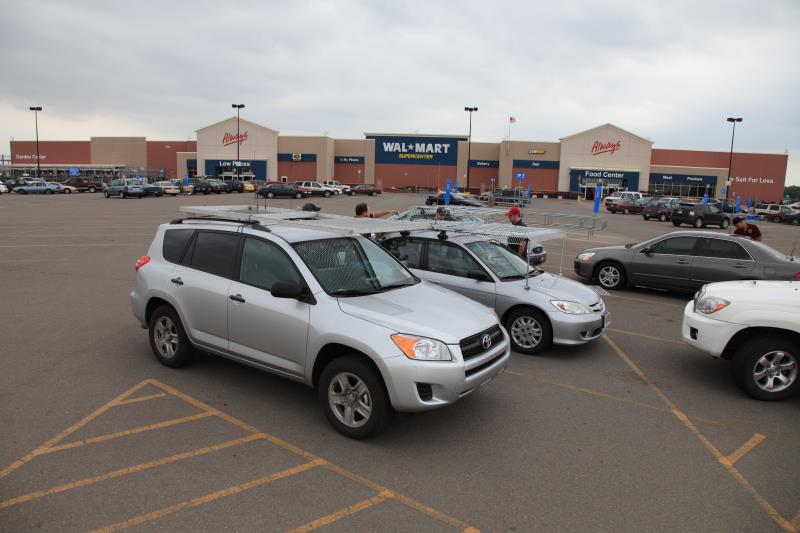 The team starting to assemble.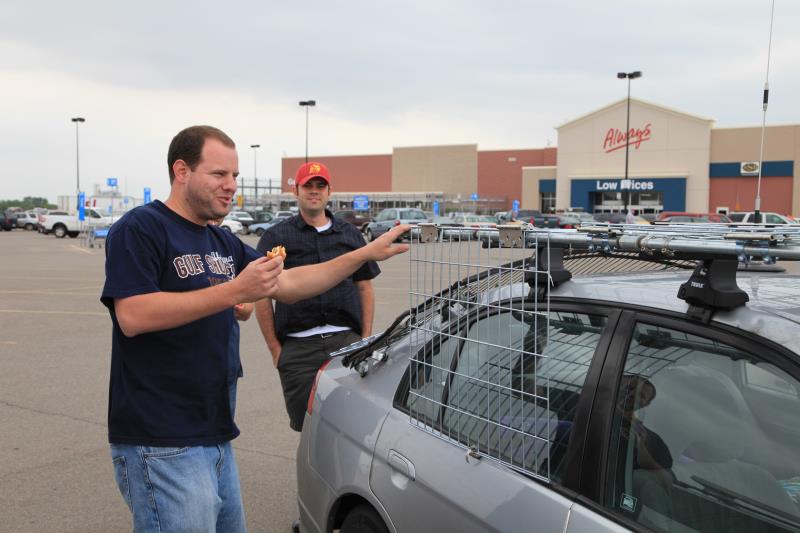 Scott showing off his hail guard.. Nice work Scott.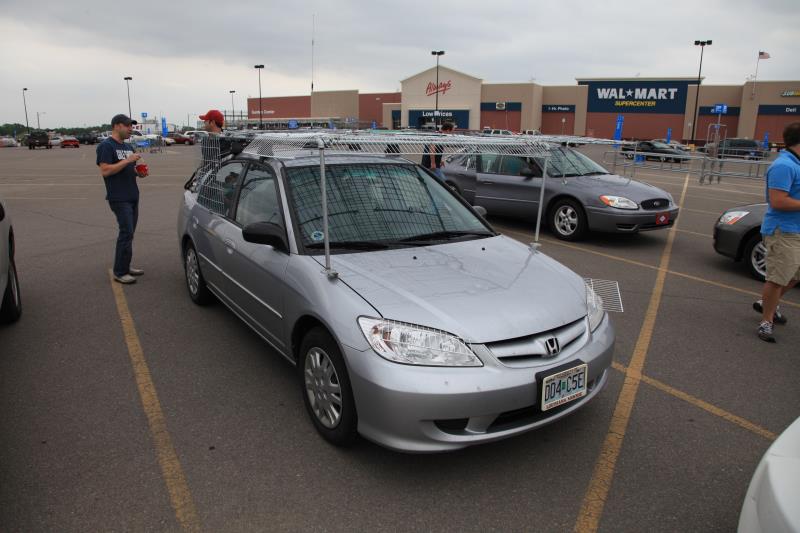 A few modifications here.. Rated for VERY LARGE hail (We think)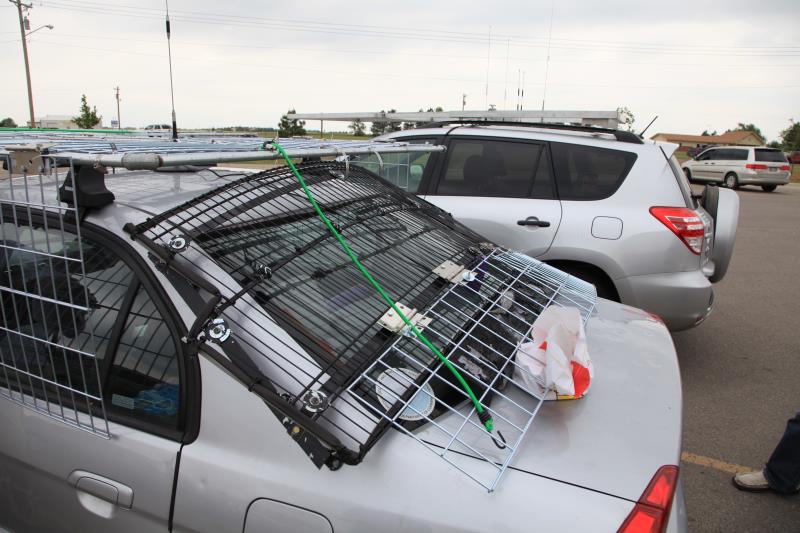 I think this will need some reinforcing.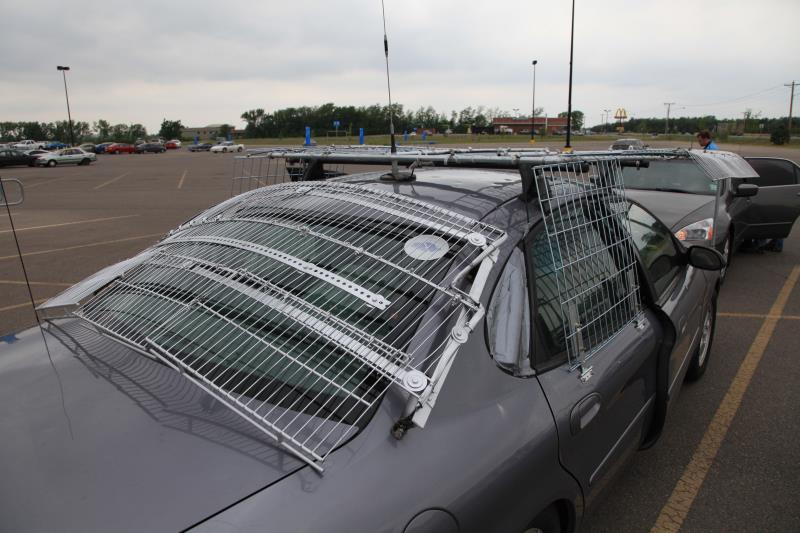 Very home made, but it works.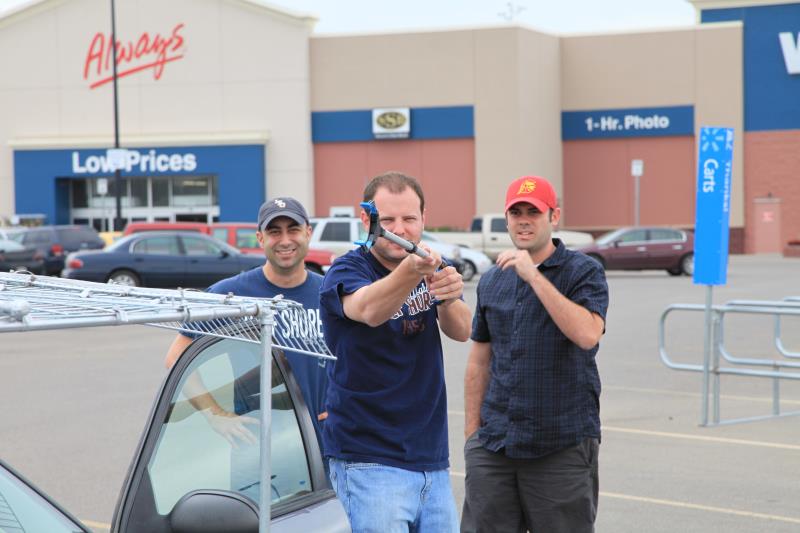 Derek, Scott and Jarod testing their remote retrieval tool.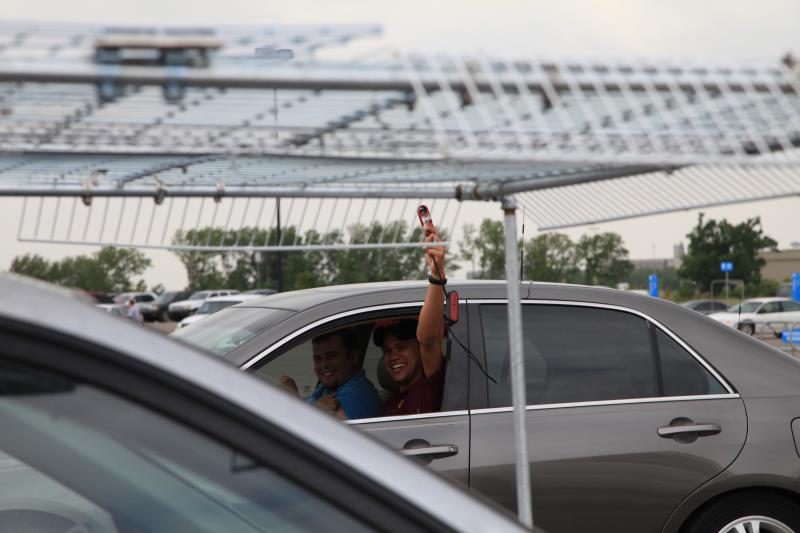 Justin & friends testing their wind meter.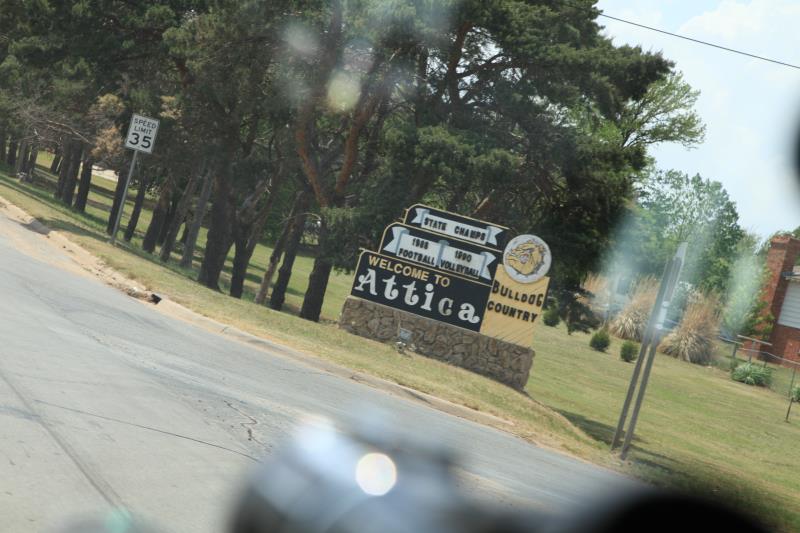 Welcome to Attica.. (Very famous vision of a Tornado shot here)
http://www.youtube.com/watch?v=gw4bNgr_hR0
Shot by fellow storm chaser - Scott McPartland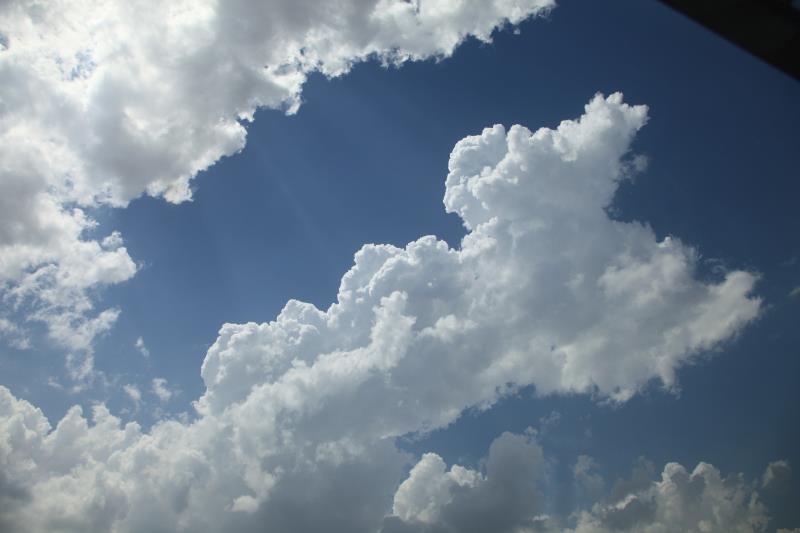 Clouds are building.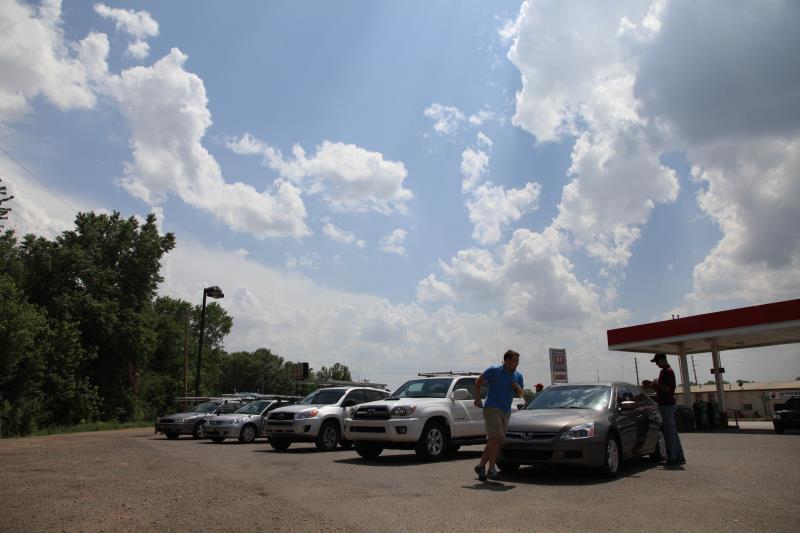 Getting ready to go.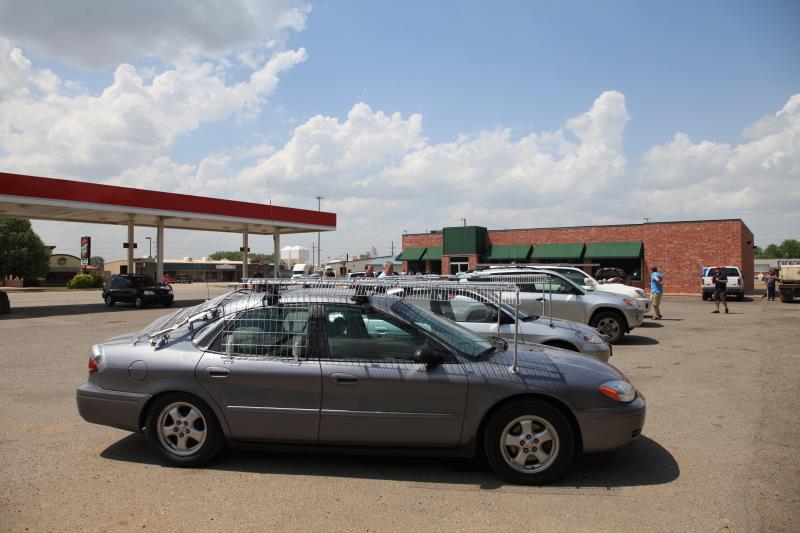 All fueled up.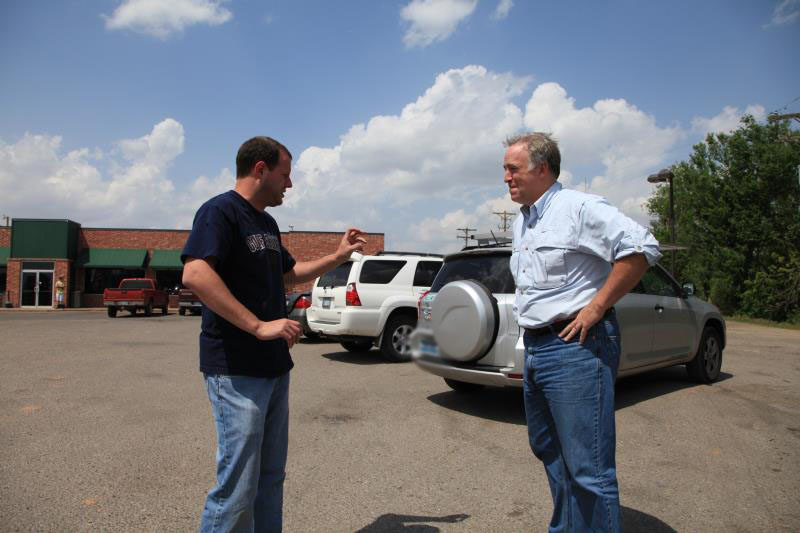 A quick chat with veteran storm chaser, Jeff Piotrowski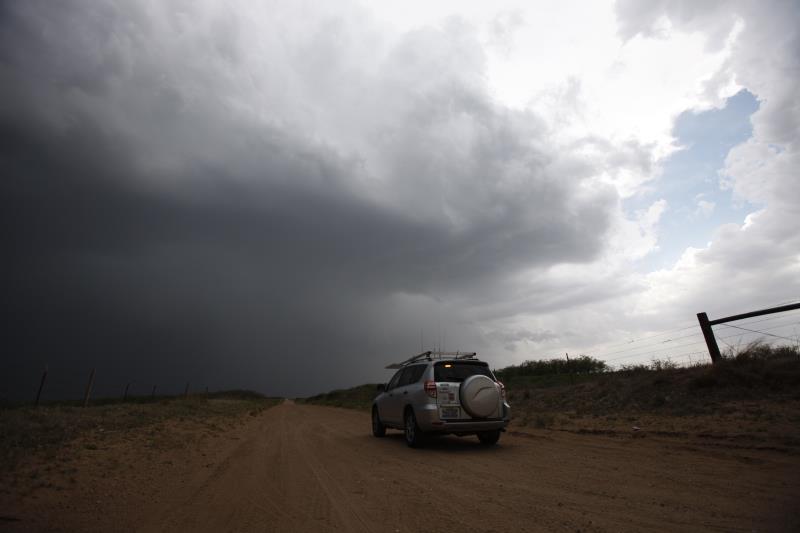 Waiting for the storm core to arrive.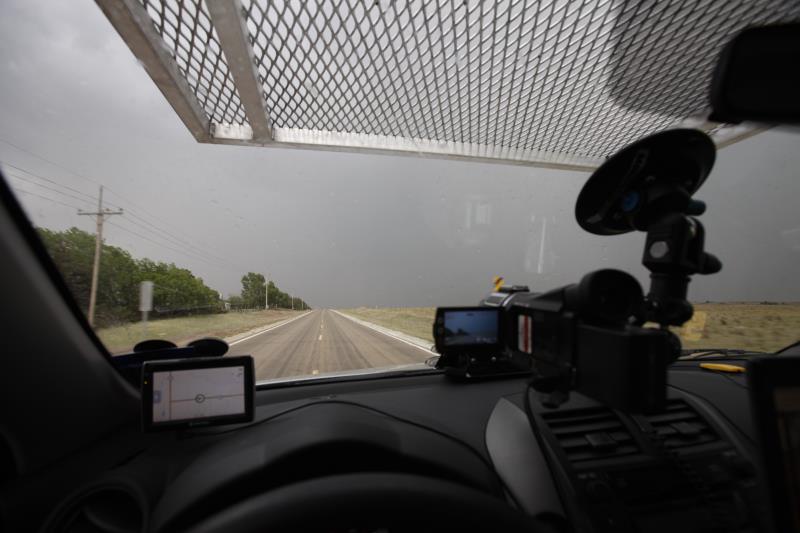 This is not core punching... It's core waiting...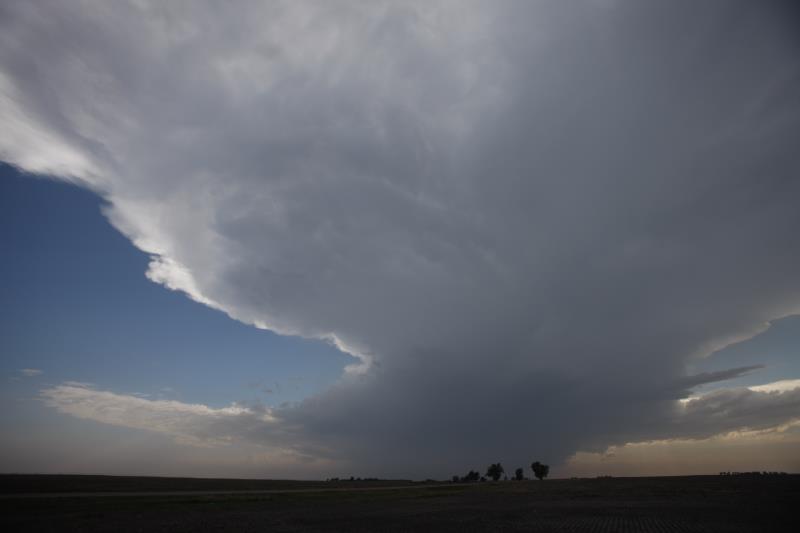 Moving to another cell.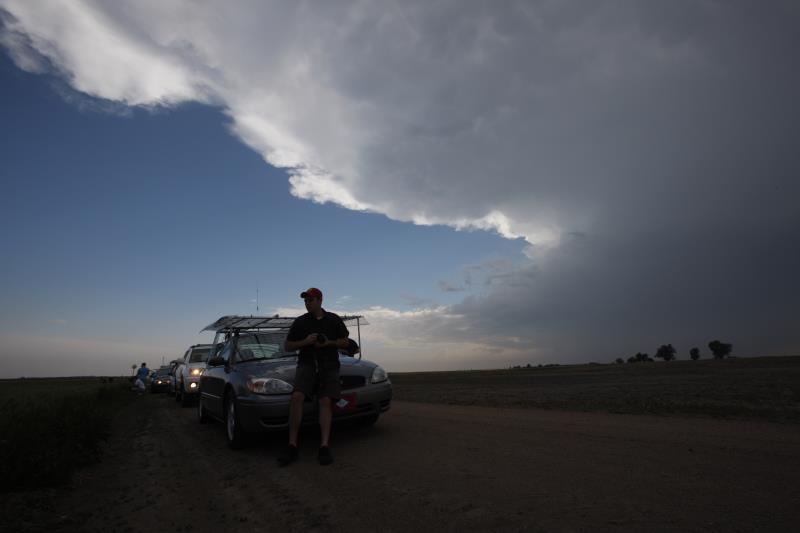 Not much hail in here.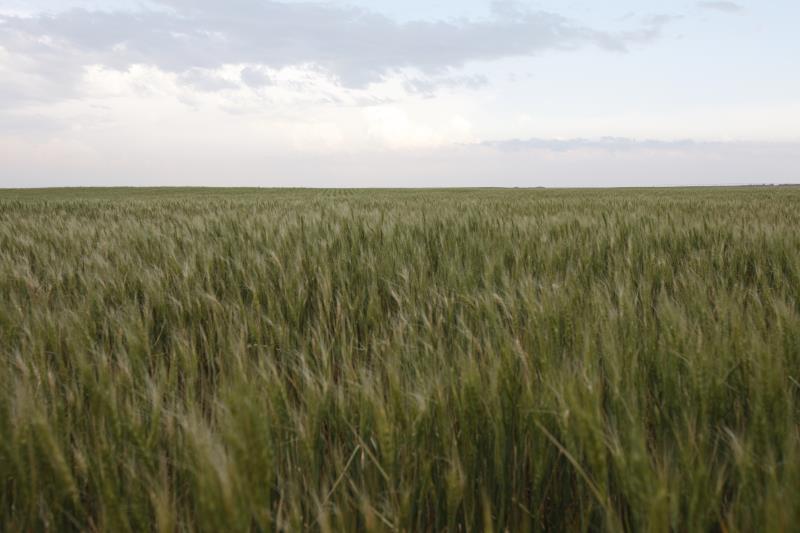 Time to get some nice photos whilst we wait.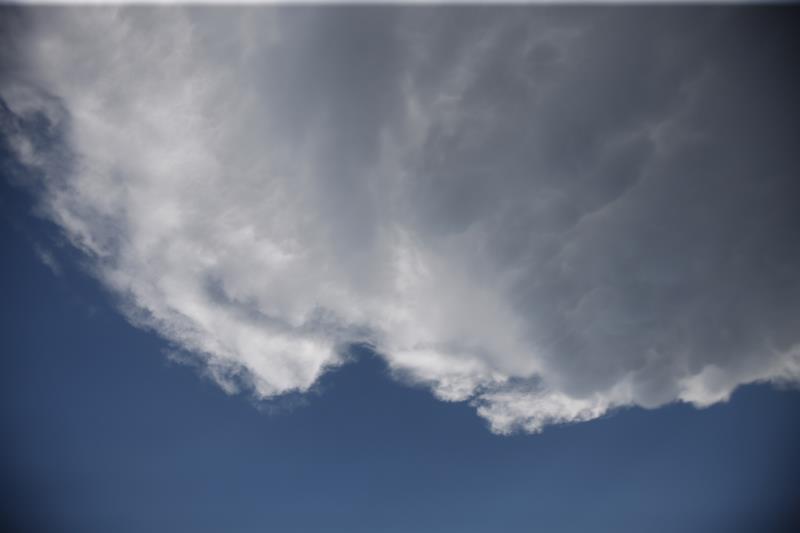 Waiting....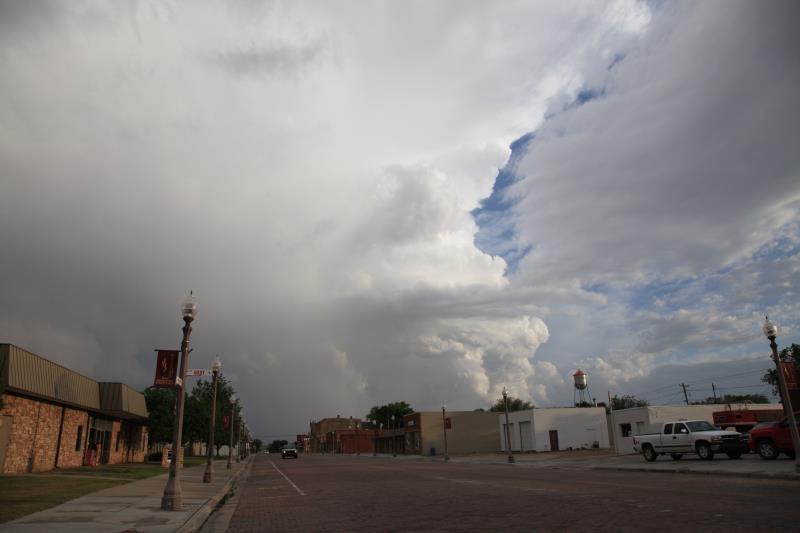 Looks impressive.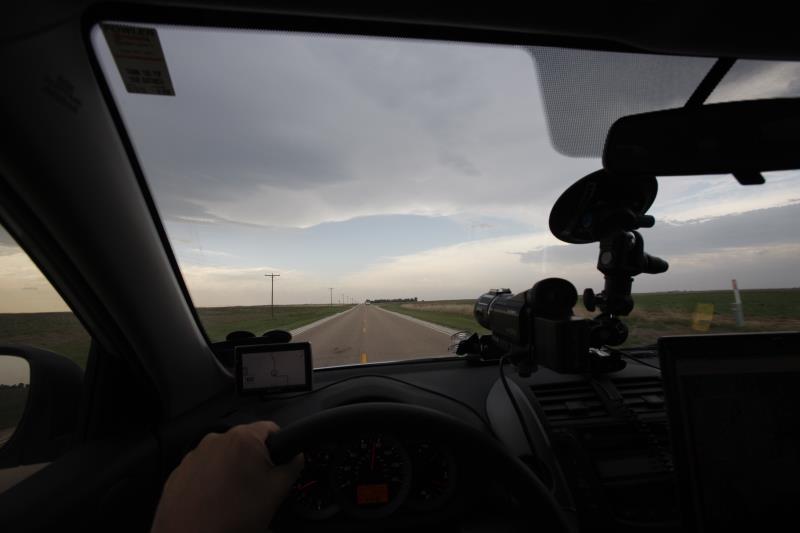 Driving to a new cell.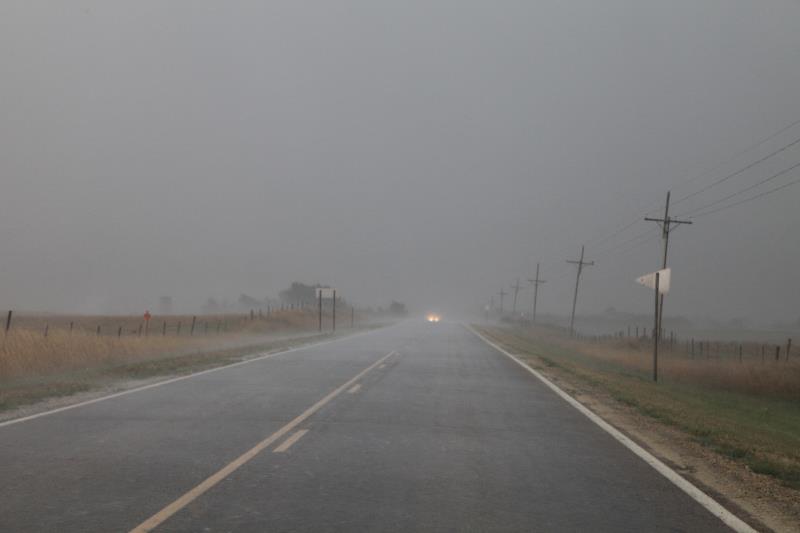 Aha.. The storm begins.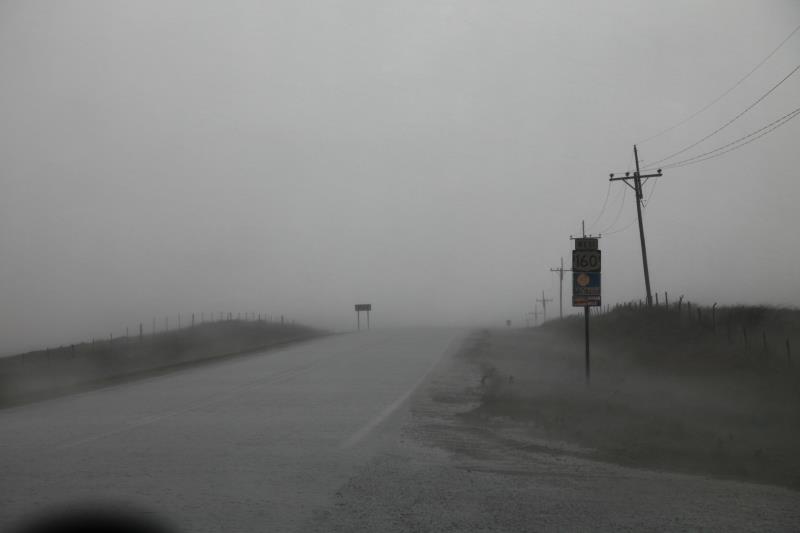 Hail core arriving.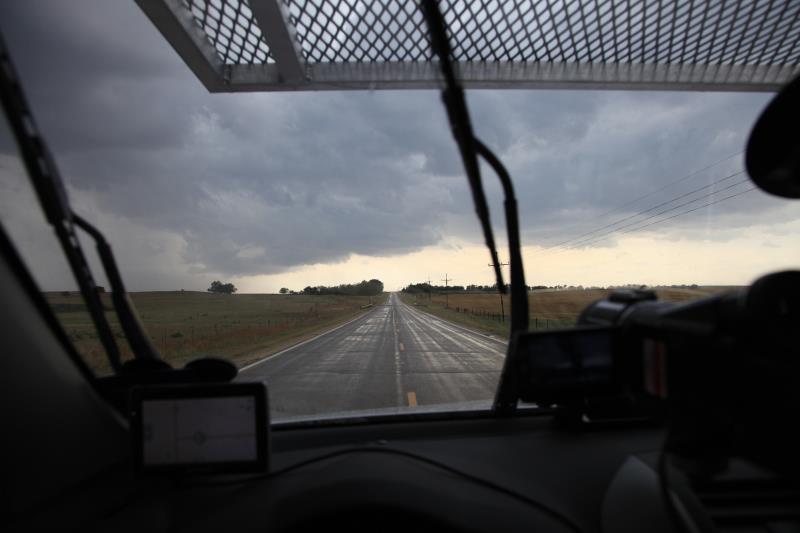 On to the next storm.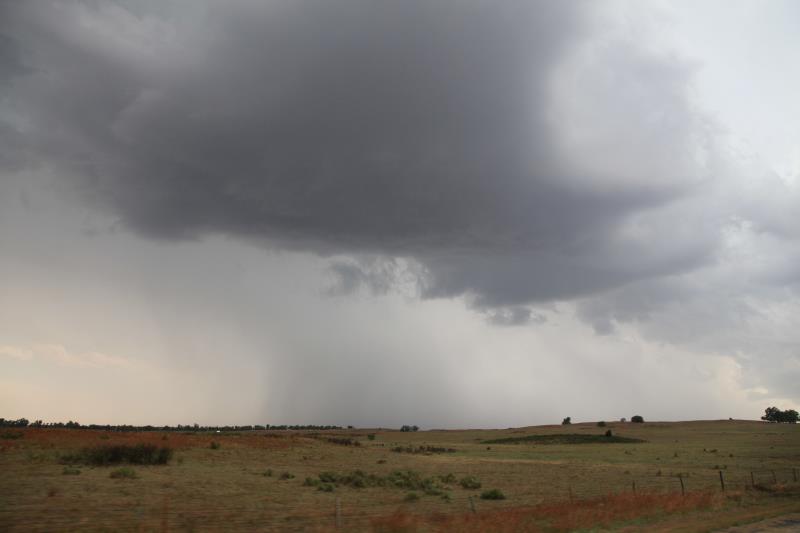 This looks better.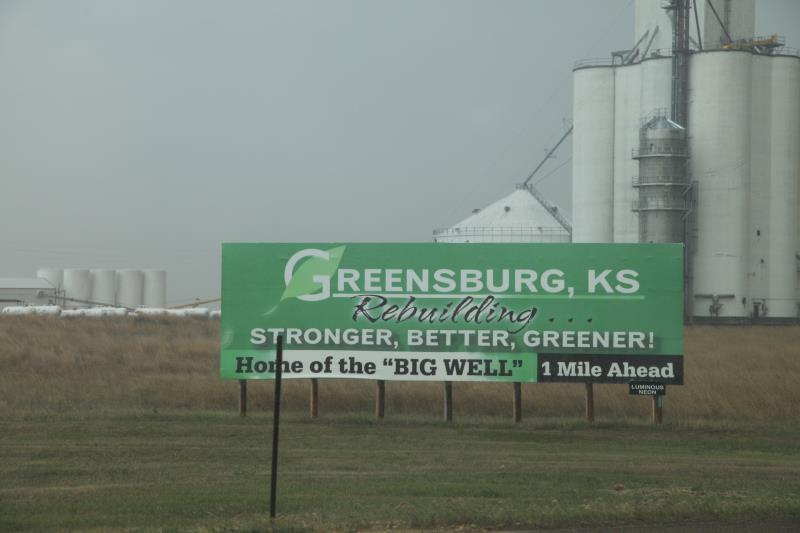 Greensburg is rebuilding.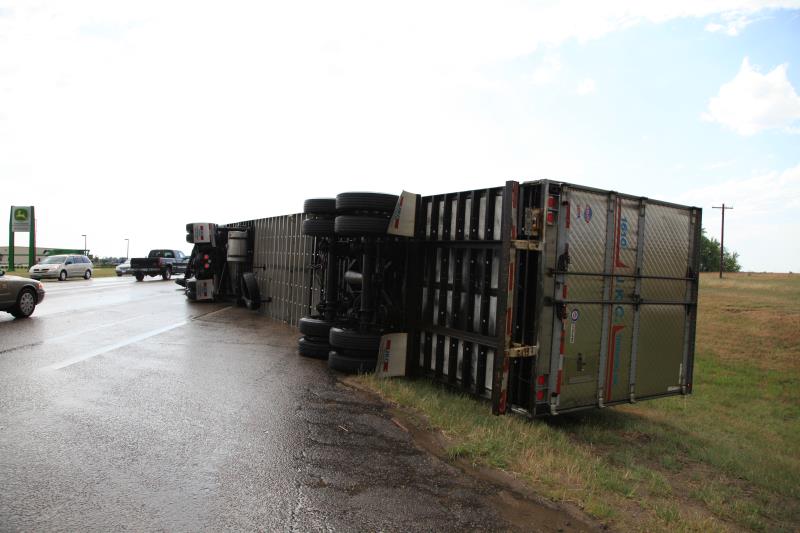 Oh.. A wet microburst did this.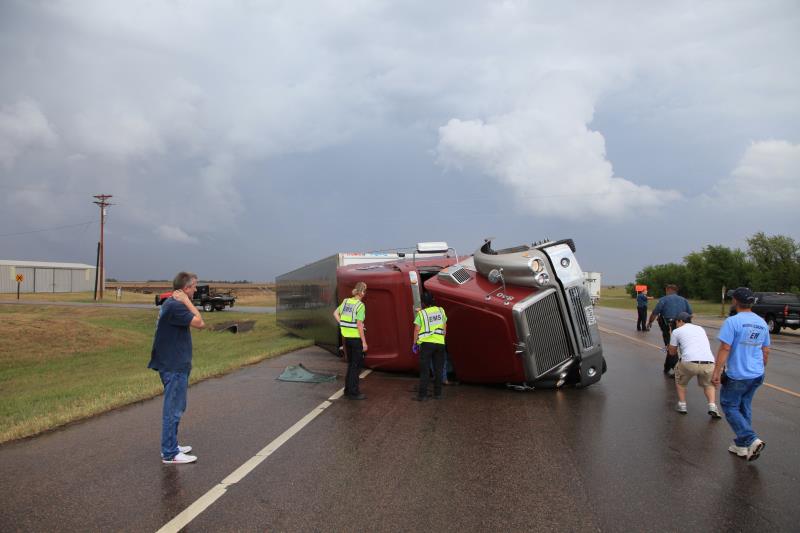 Hmmmmm.. Hope the driver is ok.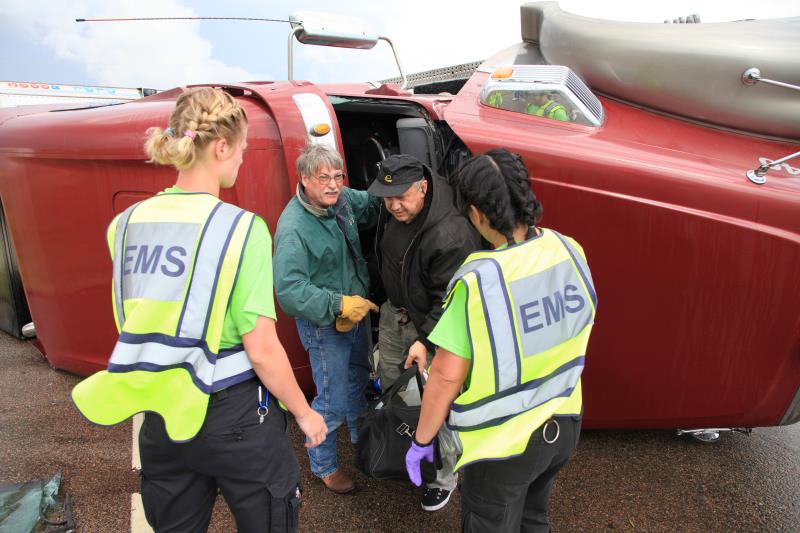 Yep.. he is just fine...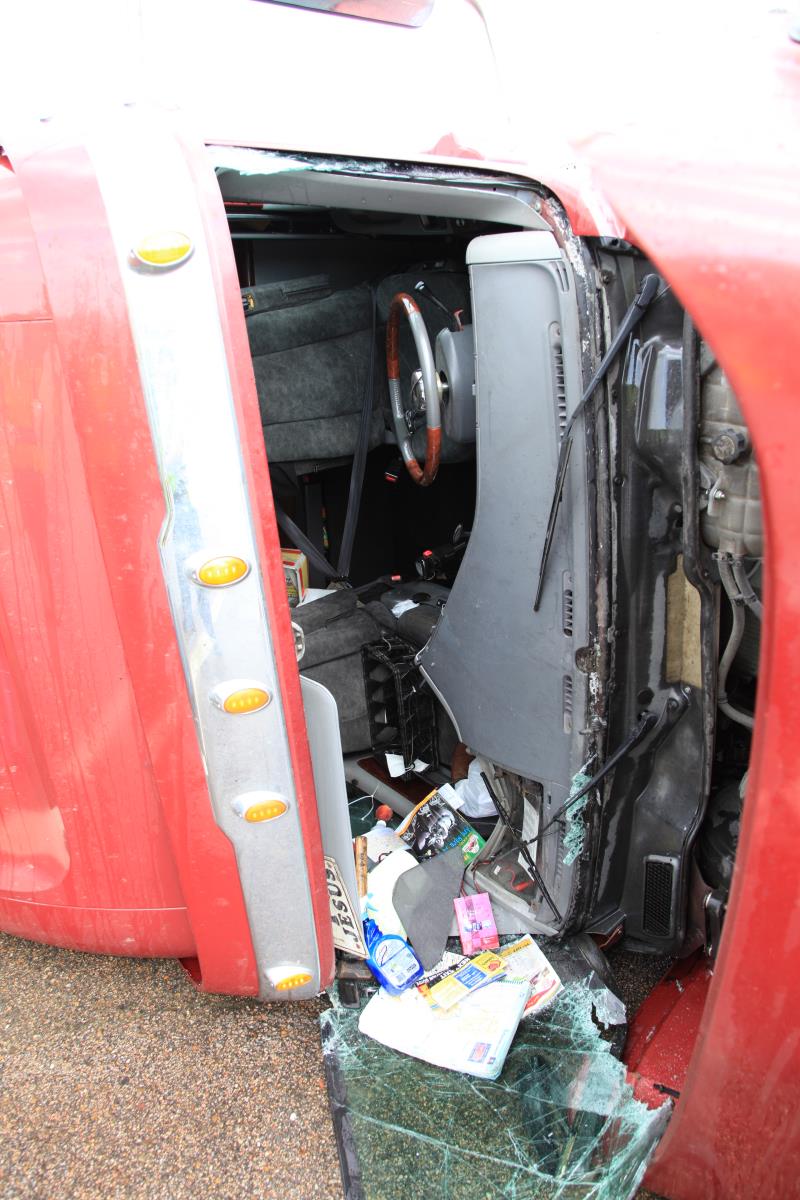 Can't say much about the truck though.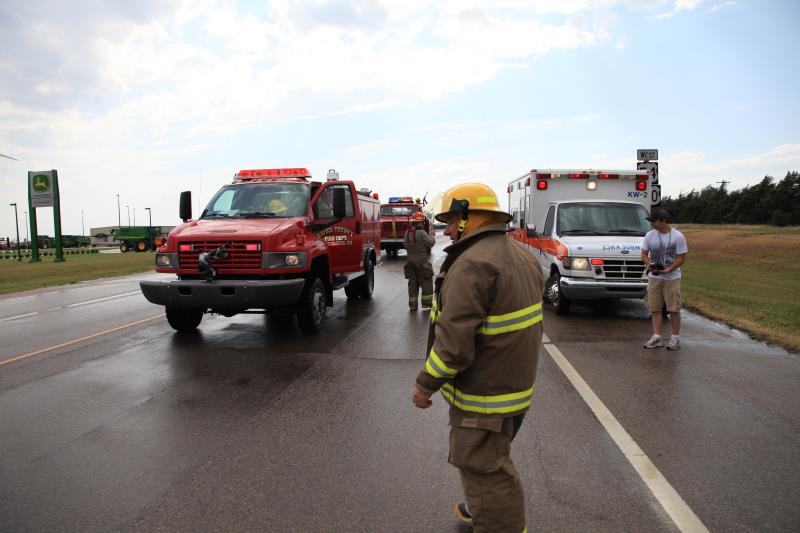 Nice work by the fire crews.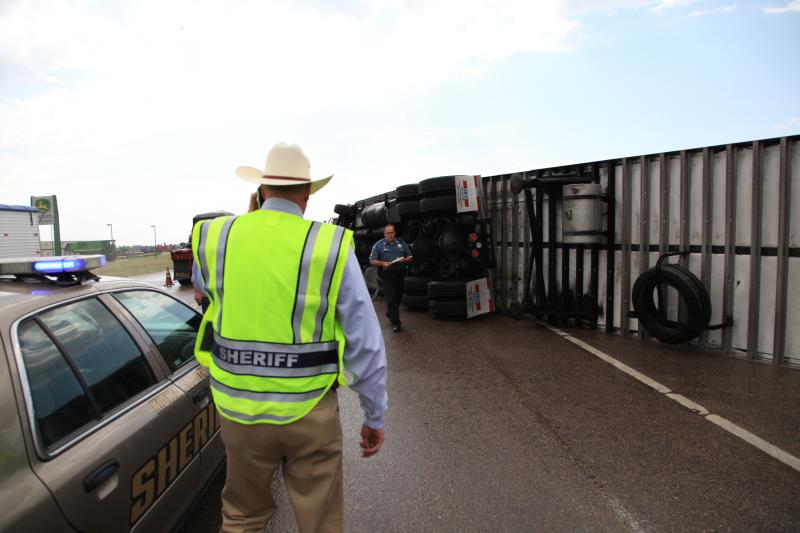 Local Sheriff.. Great hat!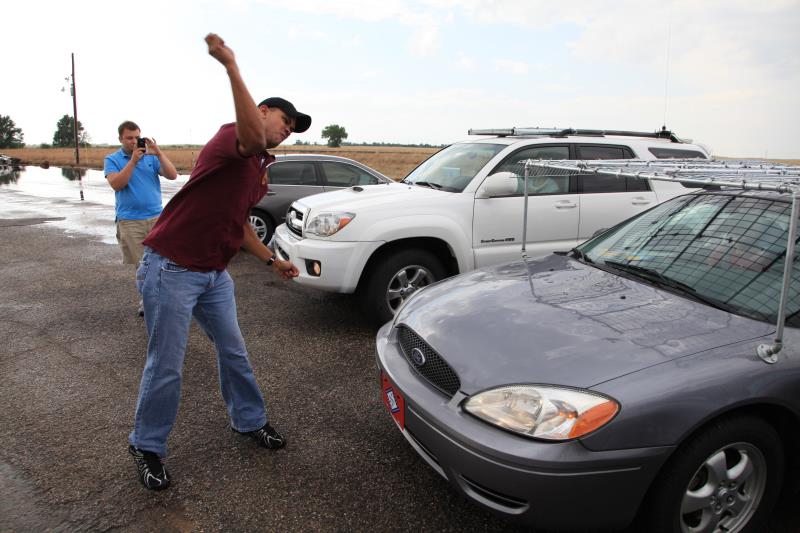 Testing to see if throwing a large hail stone will dent the car.. Believe it or not he missed the car.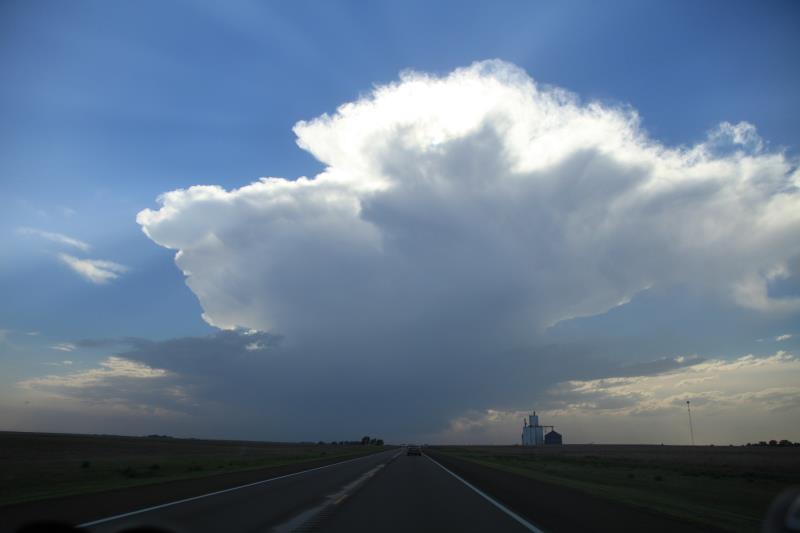 New storm..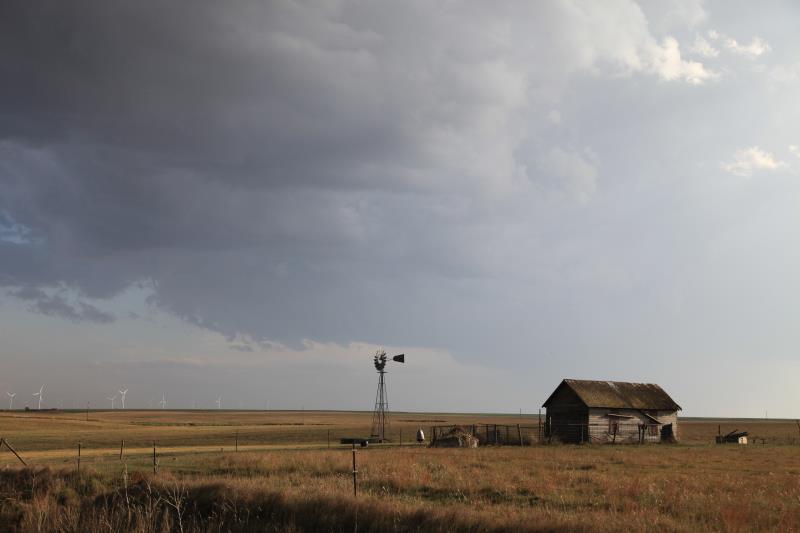 \No hail though...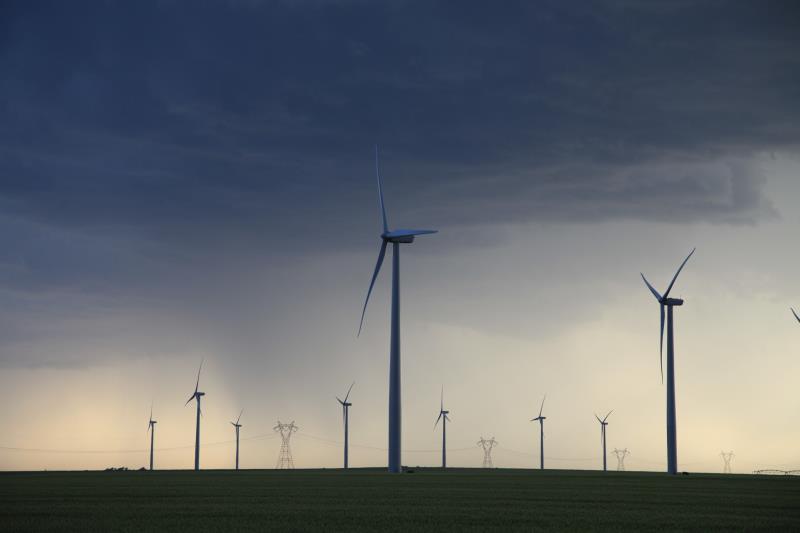 Rain core, but no hail.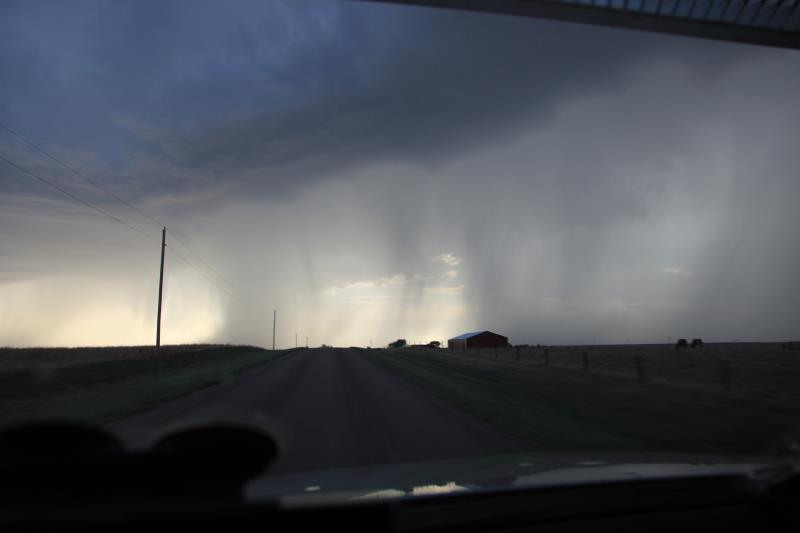 Aha.. Hail core...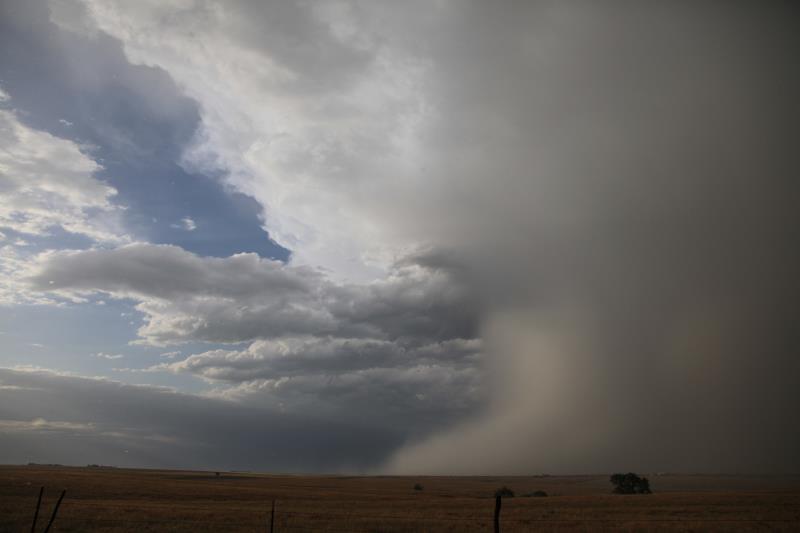 WOW.. big hail core.. lets go in and sample.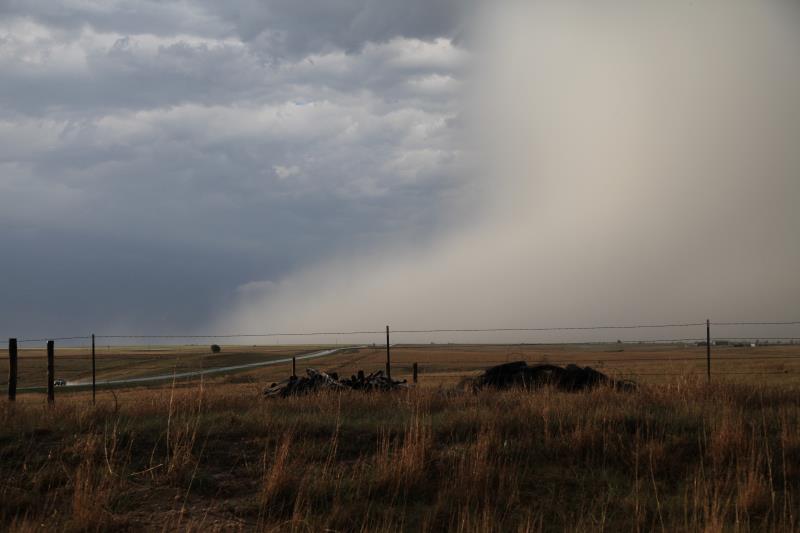 Looks amazing.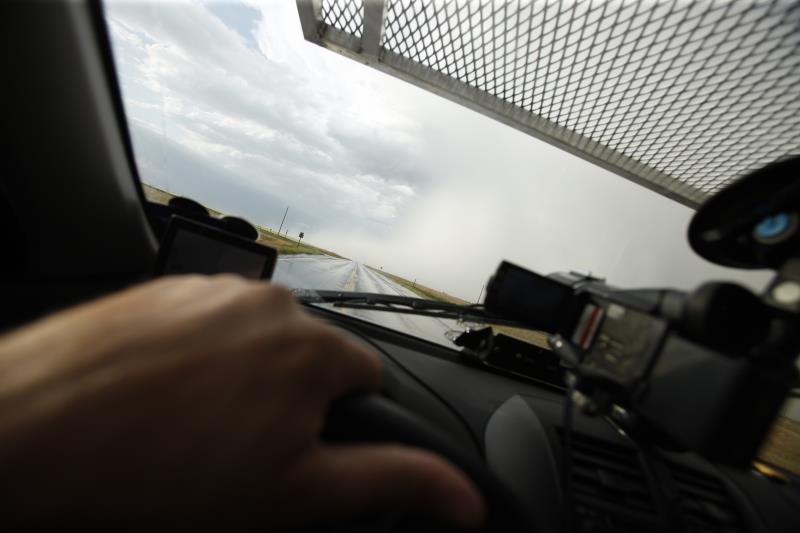 Scary angle...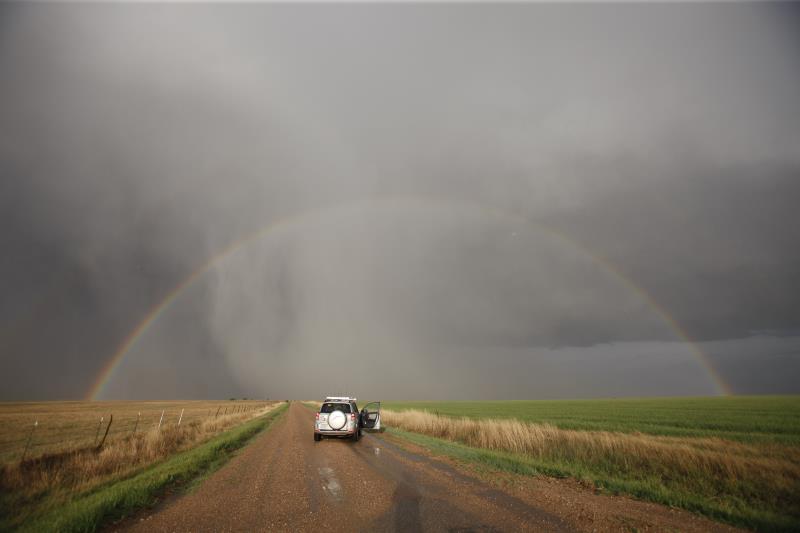 Nice samples, but there is always time for a rainbow..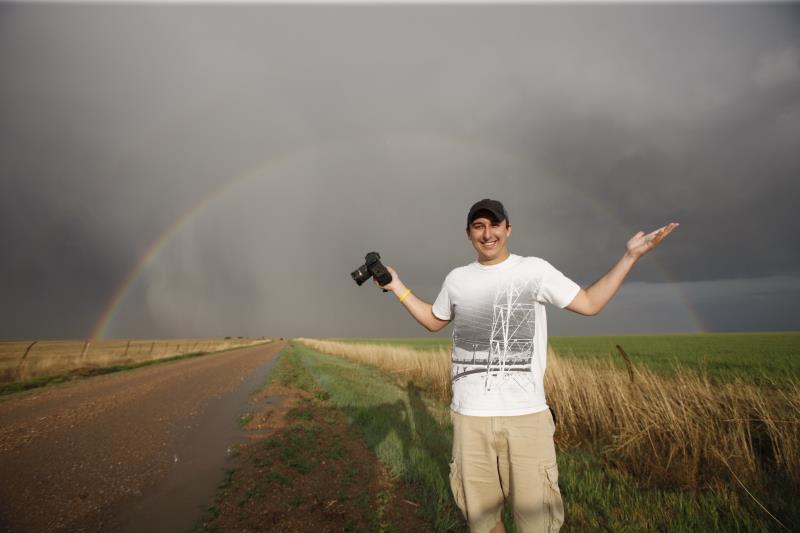 This is my chase partner for the next few days, Mike Mezeul II.
Brilliant photographer, and all round great storm chaser.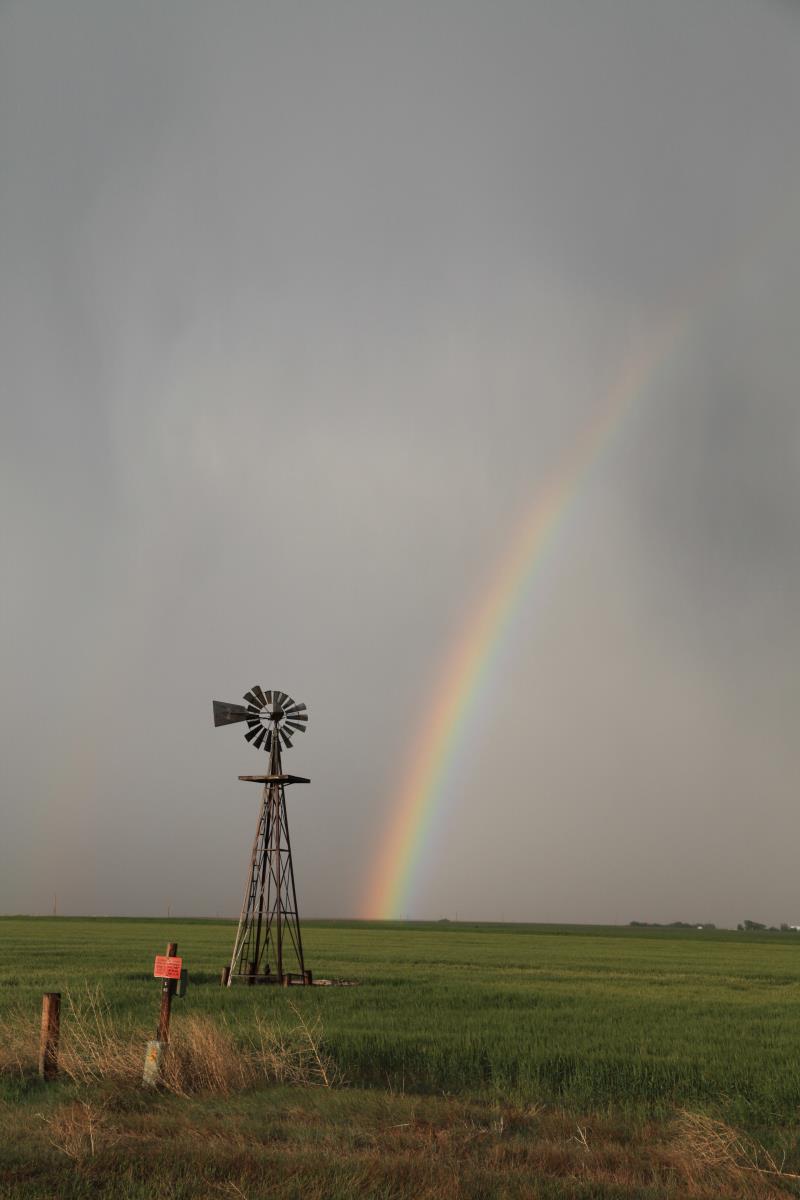 More rainbow action... Lets get back into the core.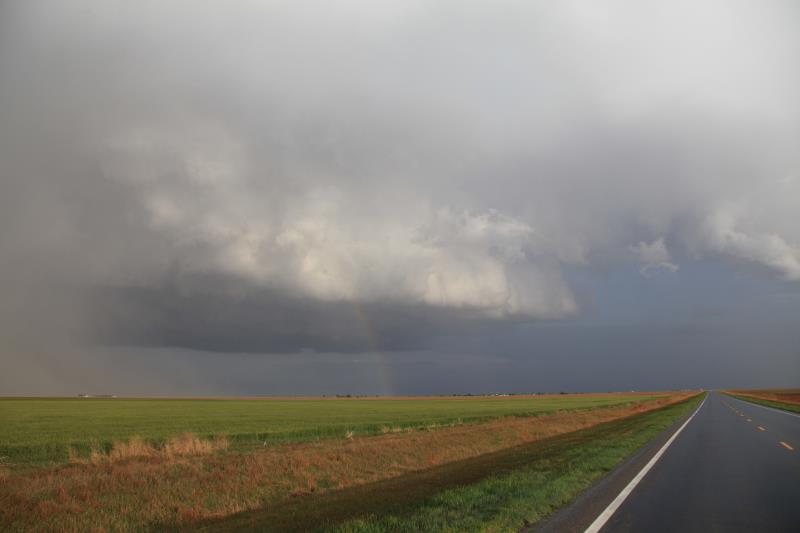 Catching up to the storm.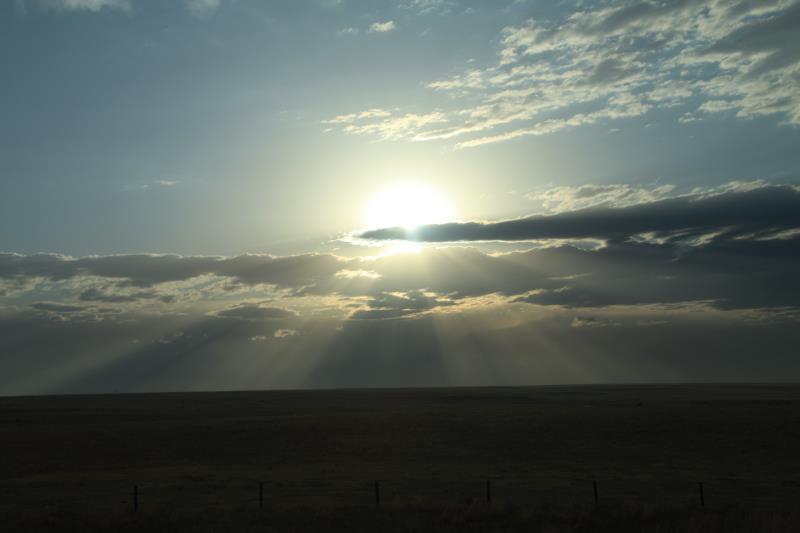 Storm dying... Sun Setting.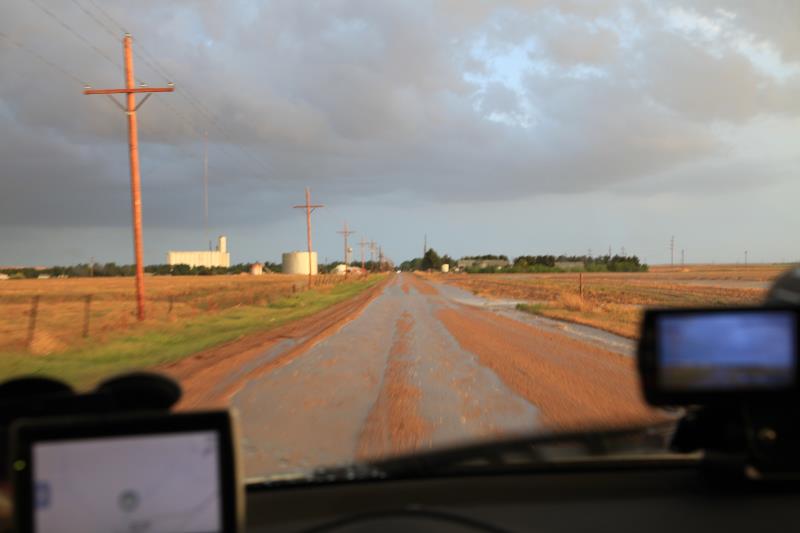 Trying to find a back road to get to the core..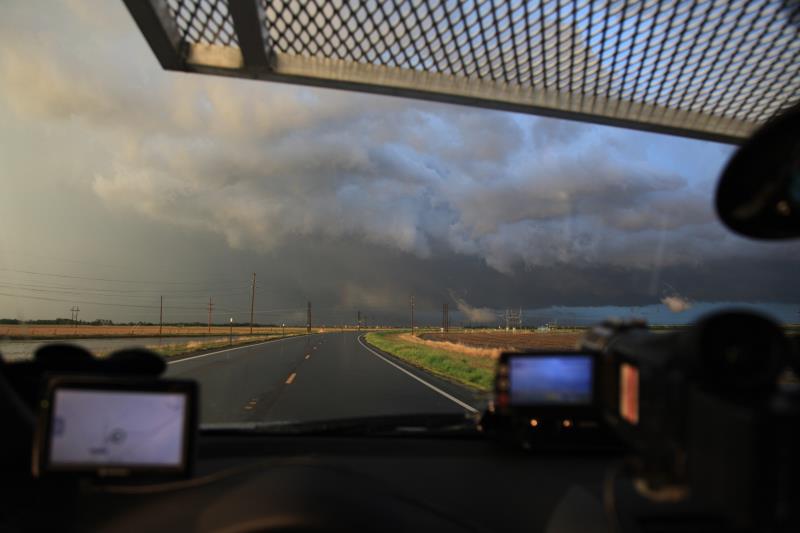 Incredible colours.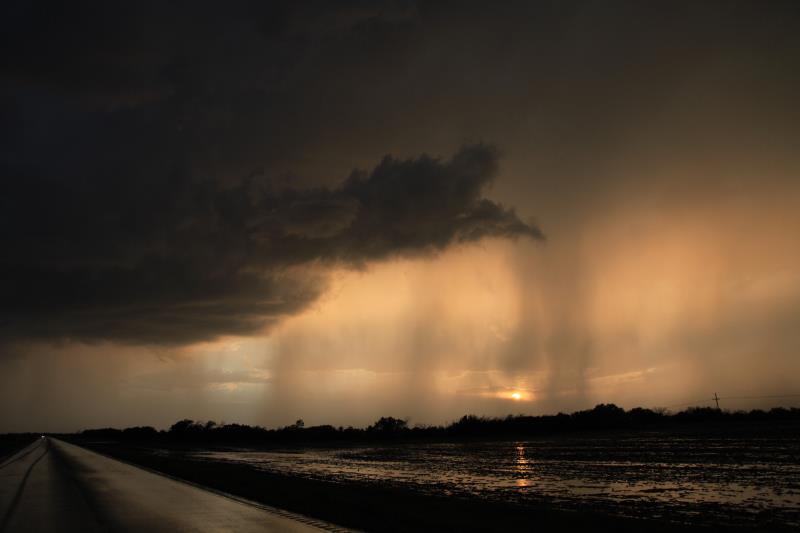 WOW!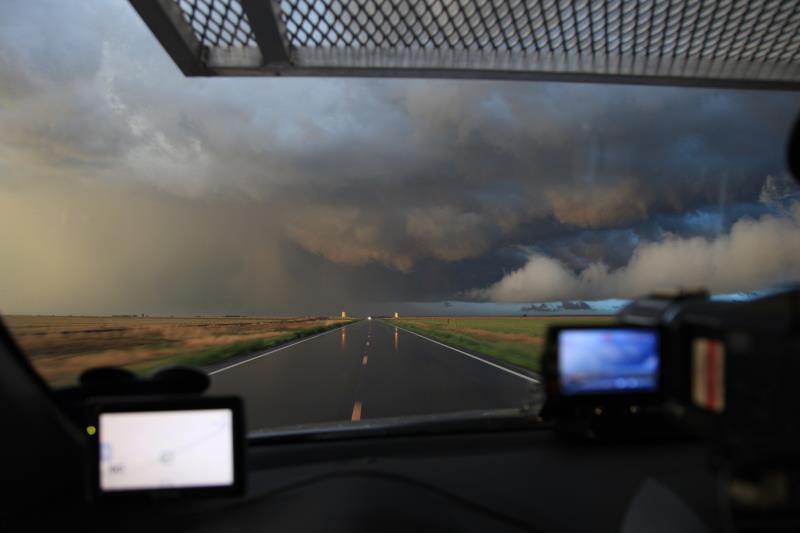 Absolutely breathtaking.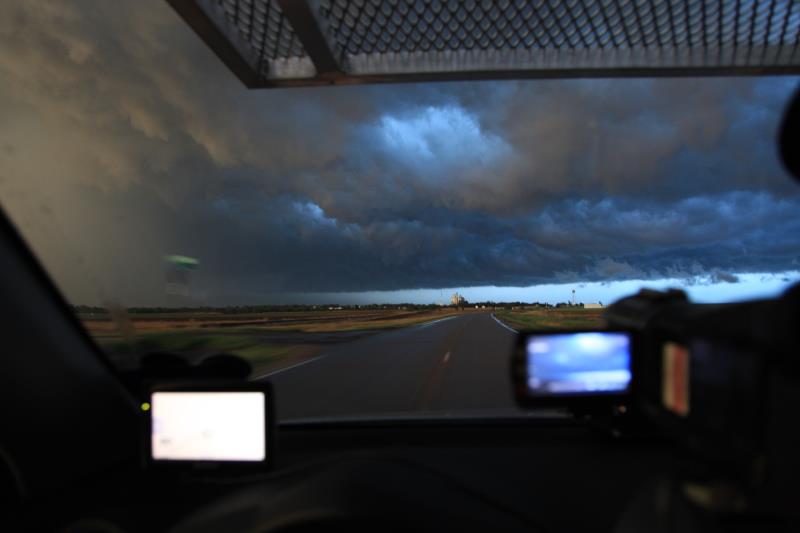 We had to stop very quickly a few times to get these photos..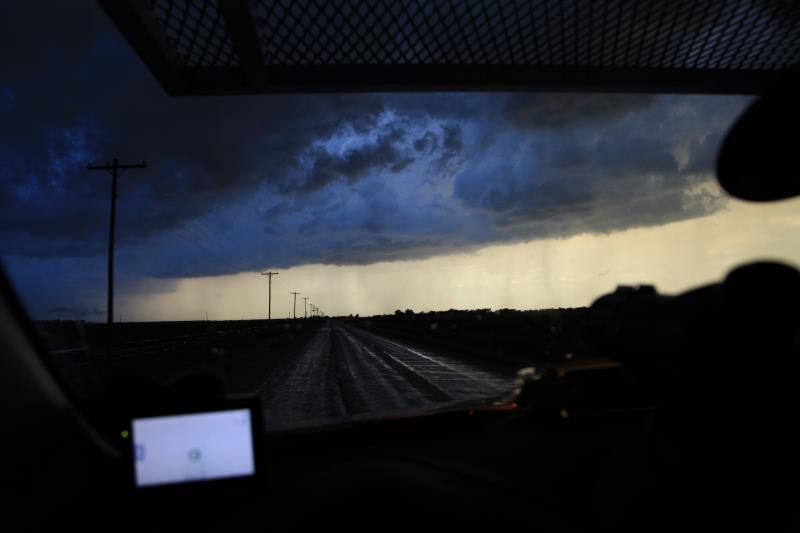 But we couldn't waste any time.. the storm core was getting away.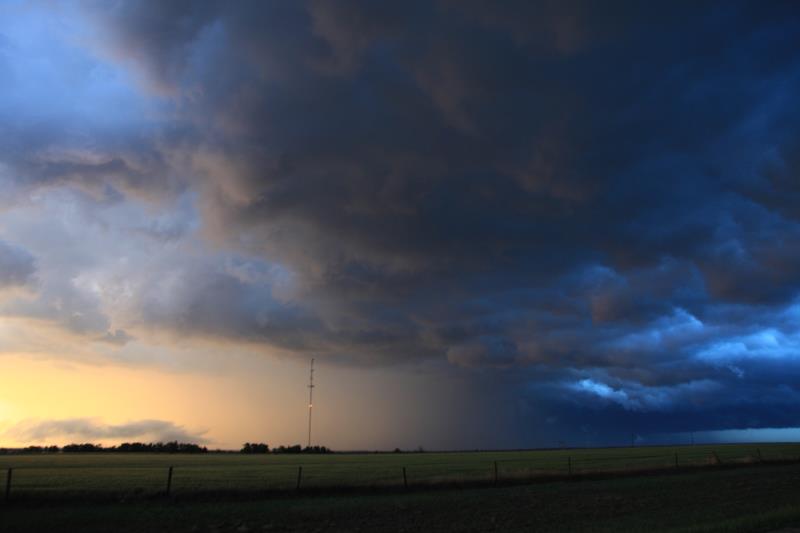 Taken in transit.. I wished we had more time for these photos.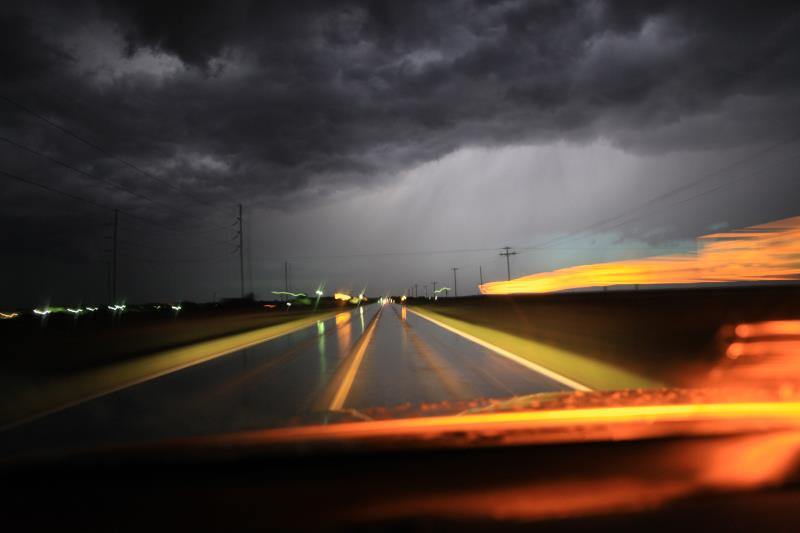 Heading to the hotel now.. Through more storms of course.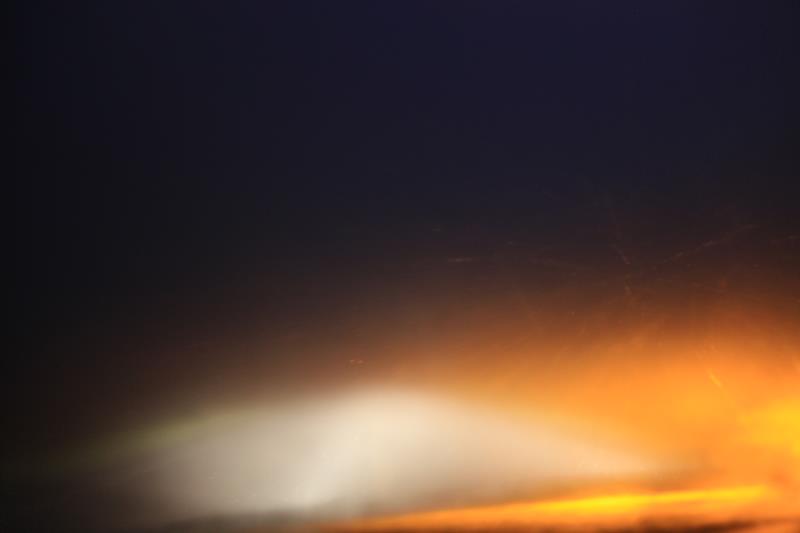 This is why I have a front flashing light.. Visibility = 30-40 metres..