USA Storm Chasing Expedition - 17th May 2011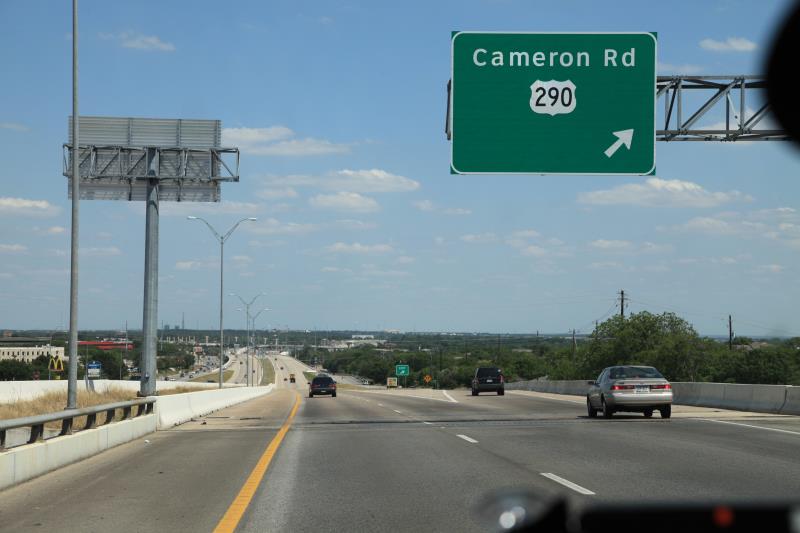 Heading to Austin TX, to complete my Skywarn Training.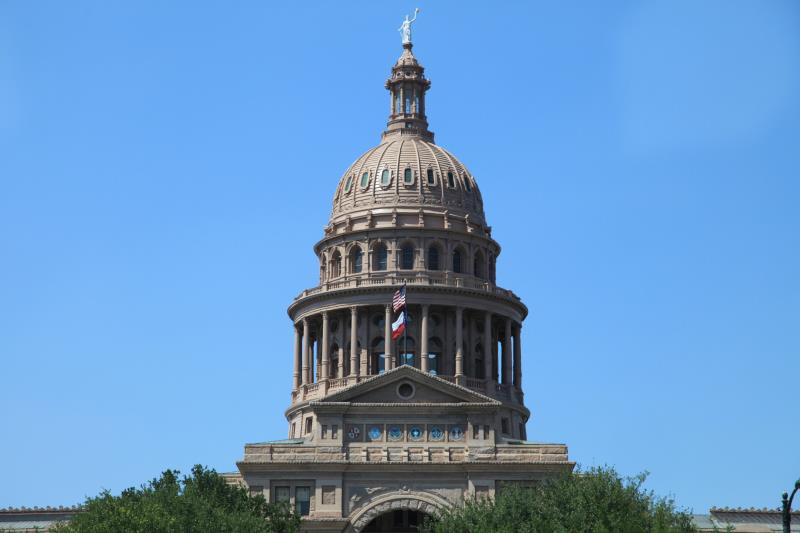 But I have to kill a few hours..... What to do?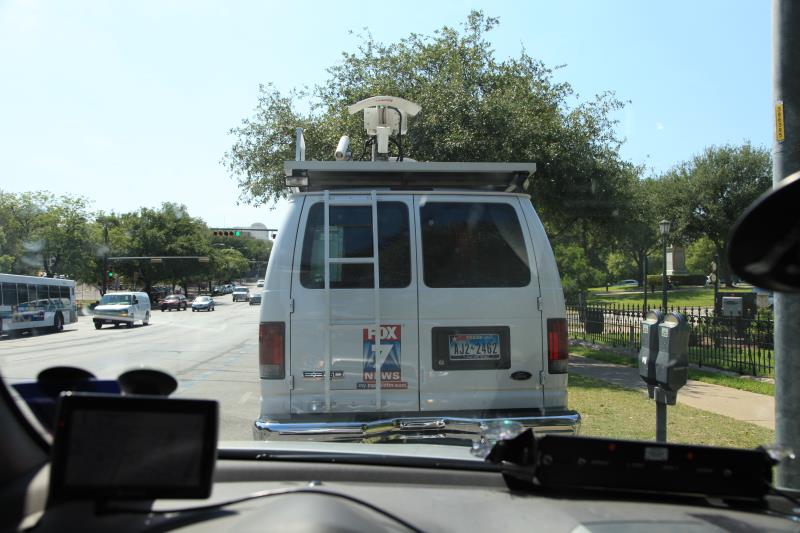 Great parking spot.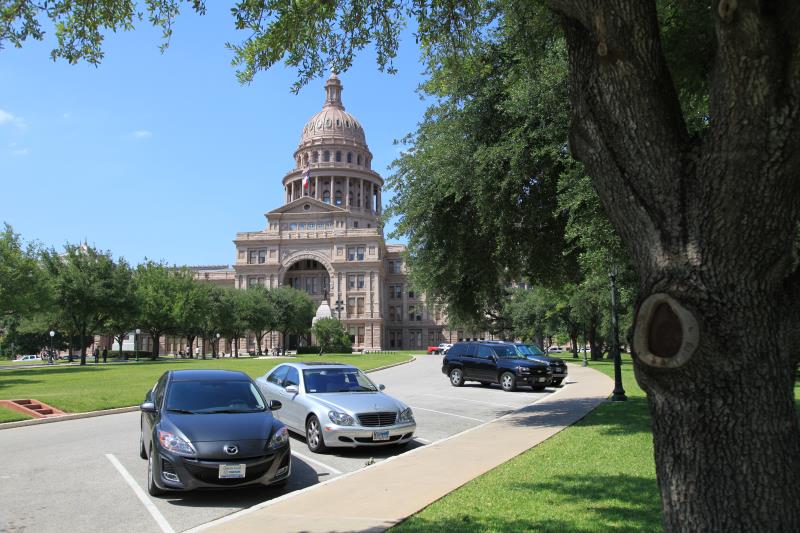 A visit to the State Capitol would be an idea.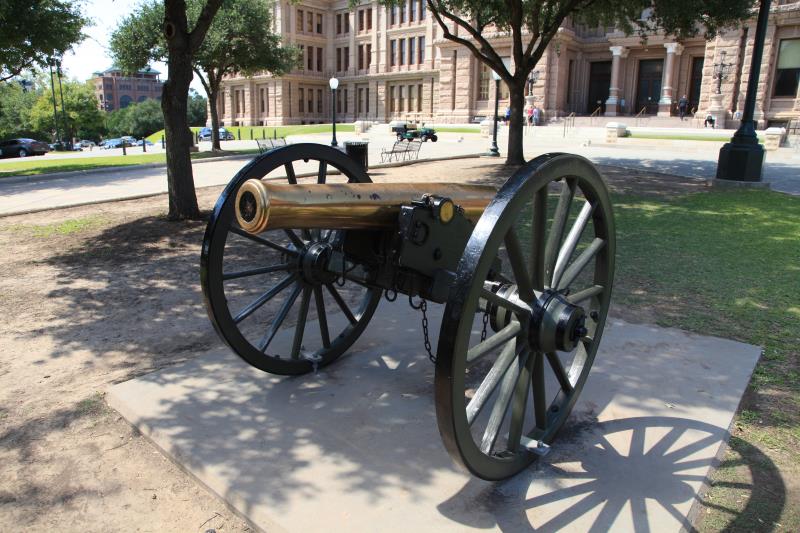 Fire!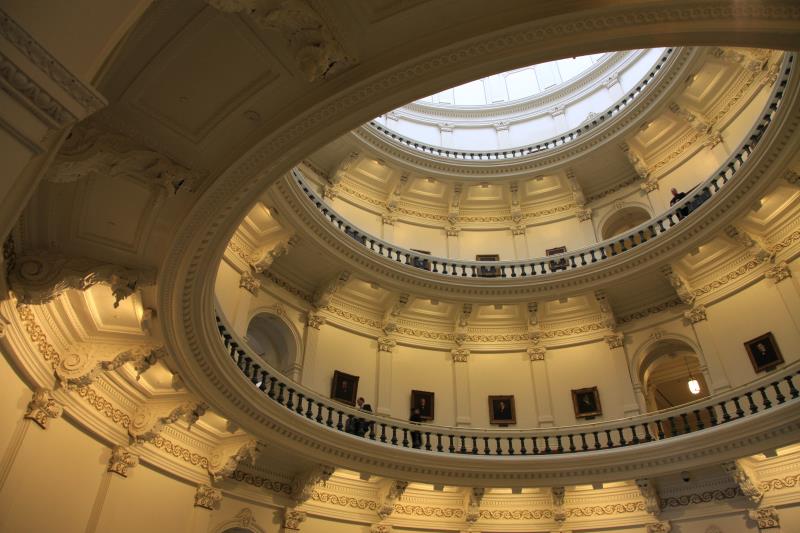 Very Nice.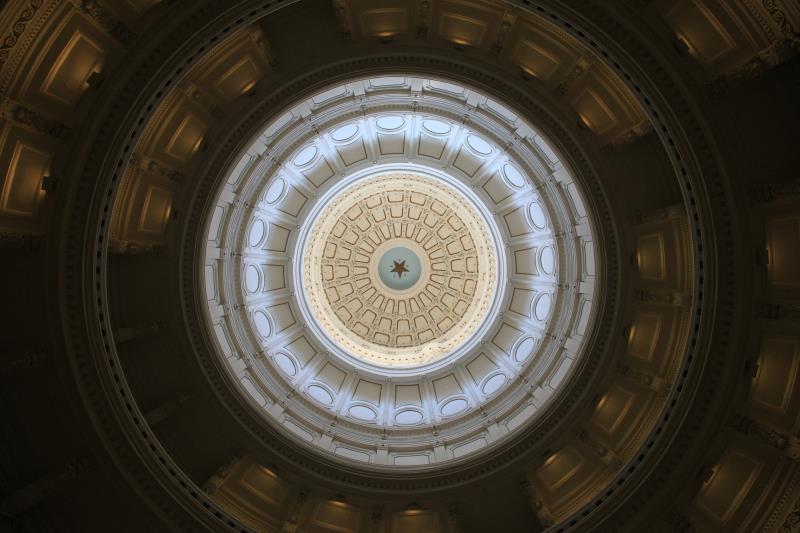 Unbelievable acoustics... If you shout "Echo" or anything really, provided you are in the dead centre
only you can hear the echo.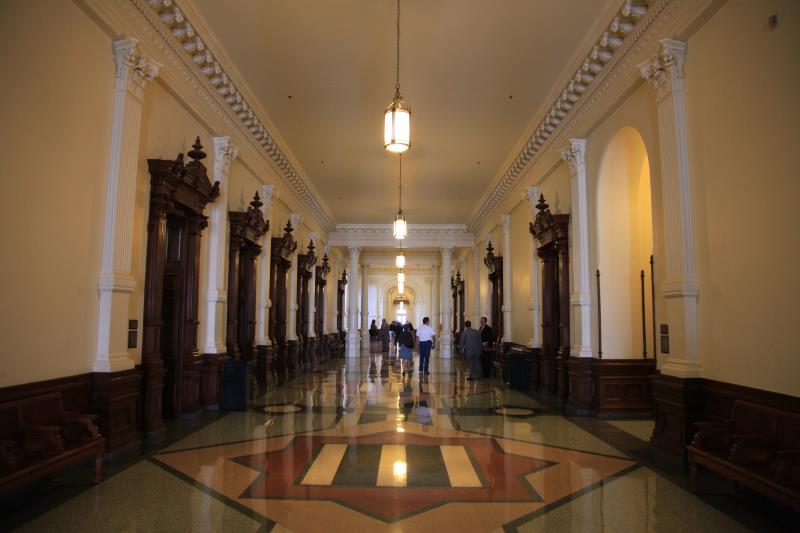 Some of the magnificent corridors.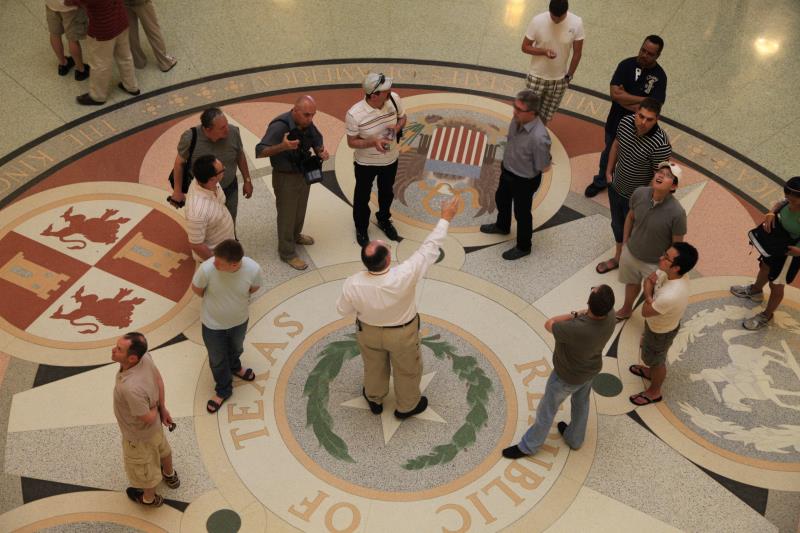 A tour is running.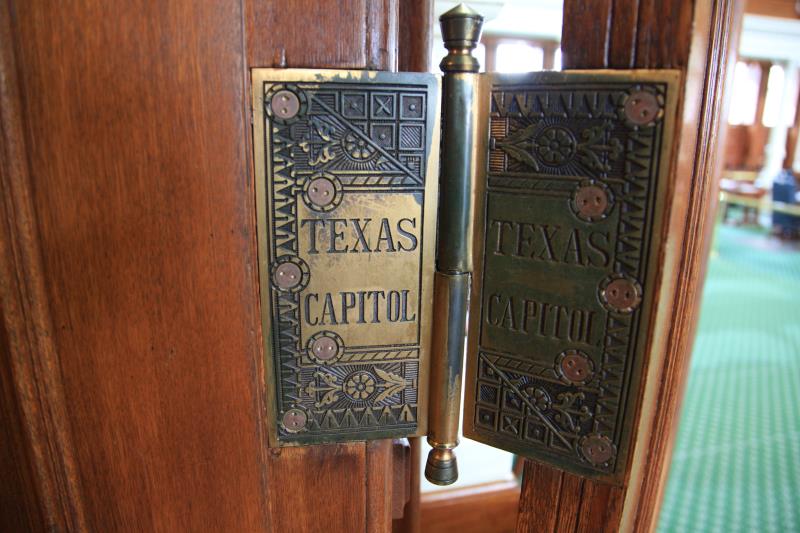 Nice hinges.. Great work installing these.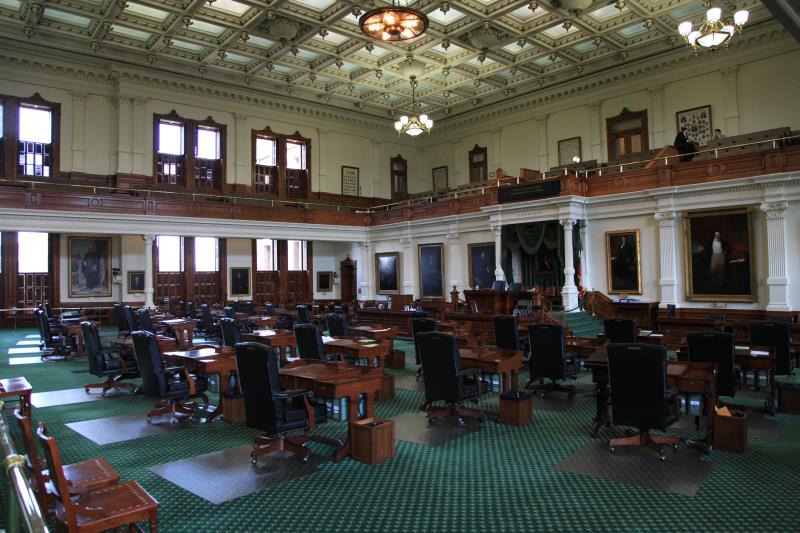 The Senate room.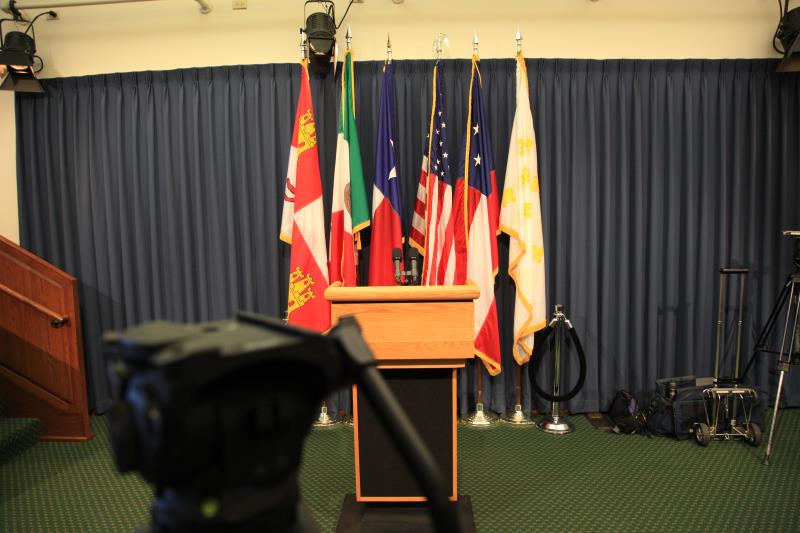 Look at what I found.. The media briefing room... This was not on the tour. Shall I?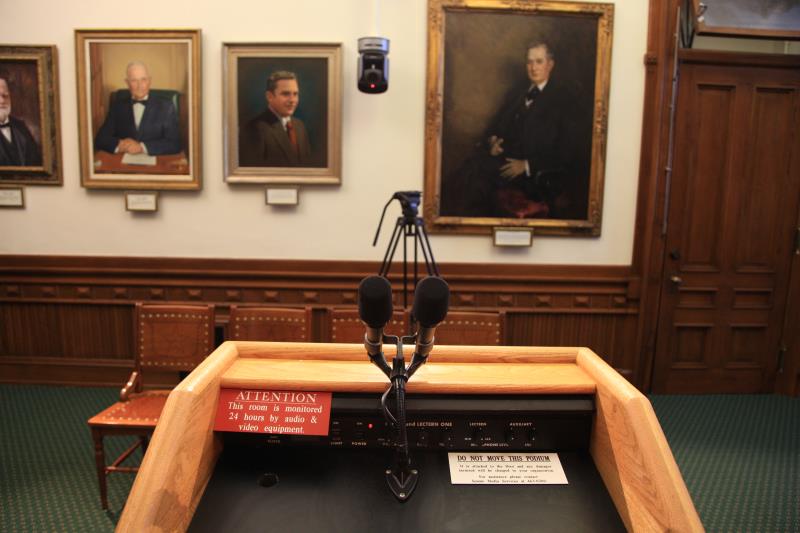 Yep!.. Ok.... Now what should I say...?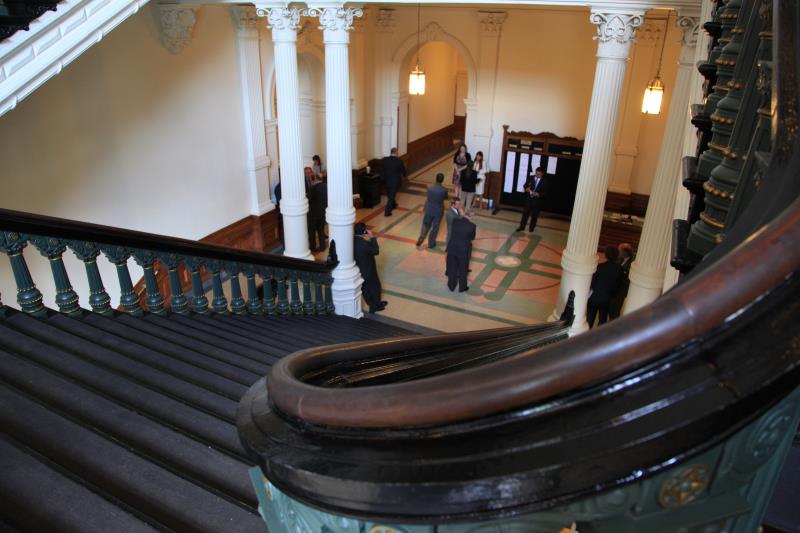 Great staircases..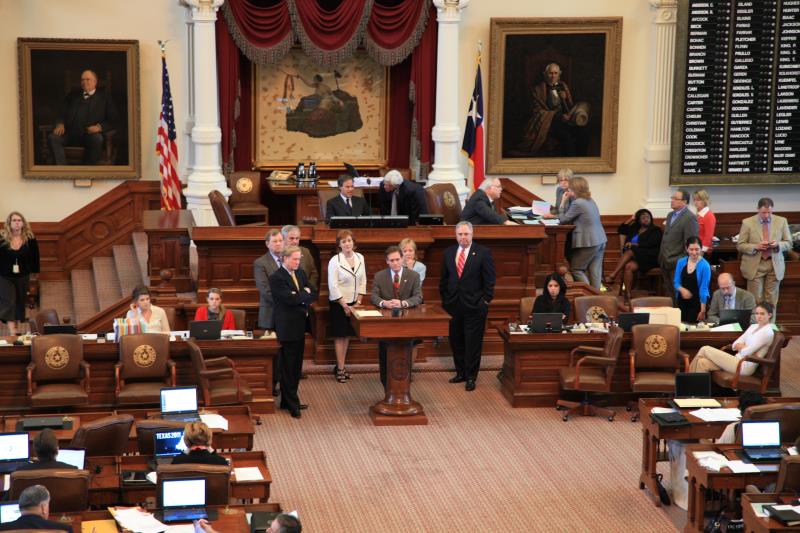 A session is in progress...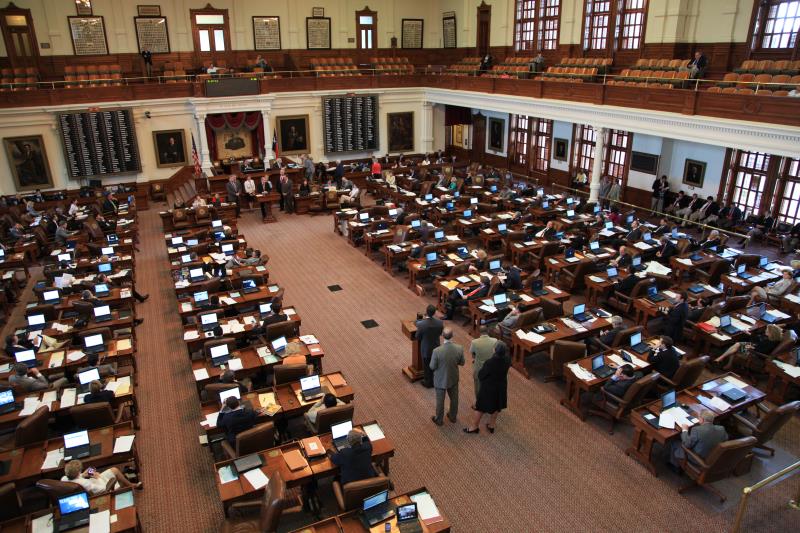 Got to hear the occasional argument...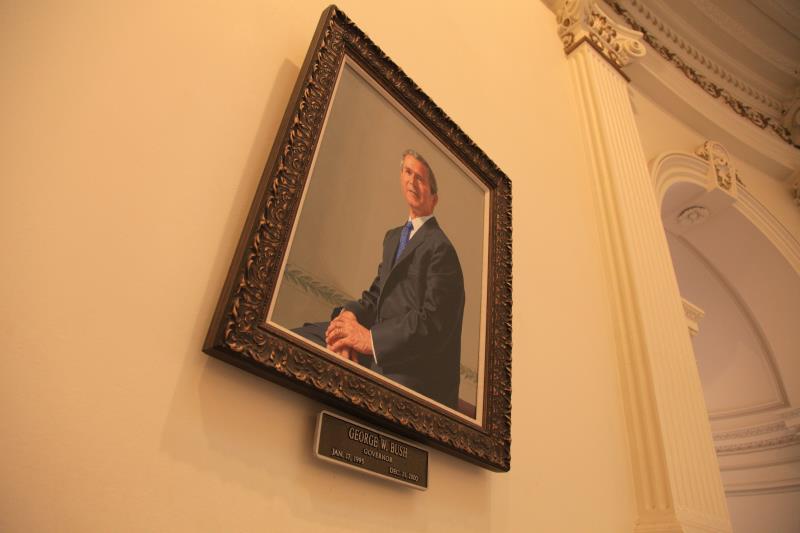 This would be President George W Bush.. The last serving Governor of the state.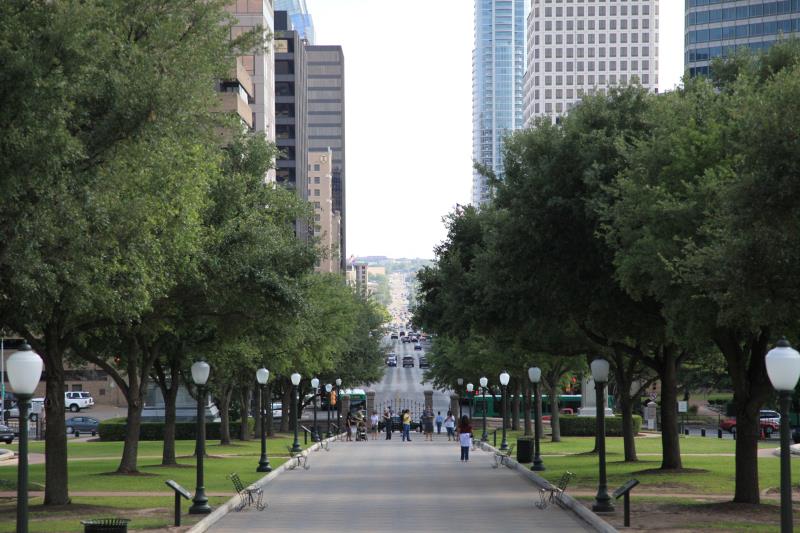 That was a nice way to kill 3 hours.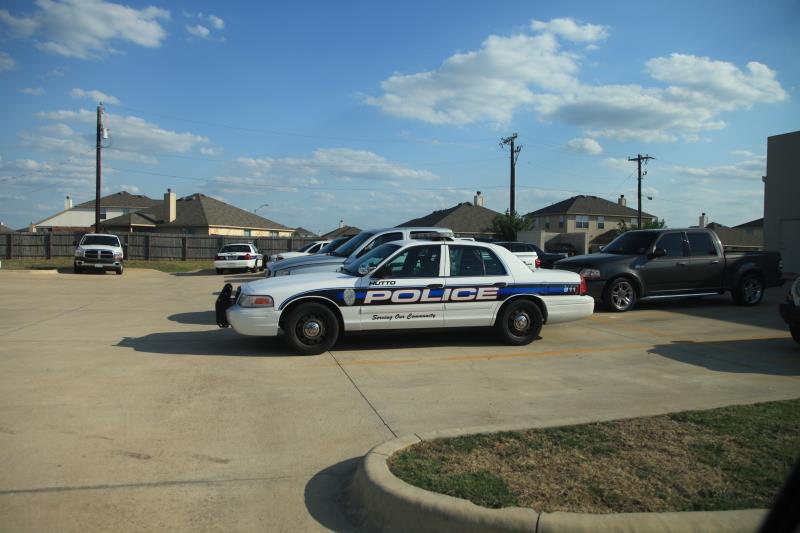 Heading to the local county Sheriff's Office to do the Skywarn Training...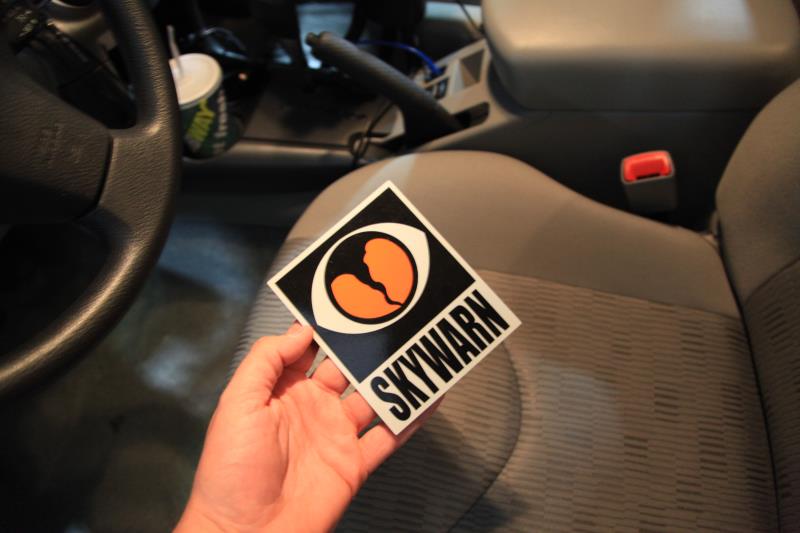 Didn't take any photos inside, but it's all official now.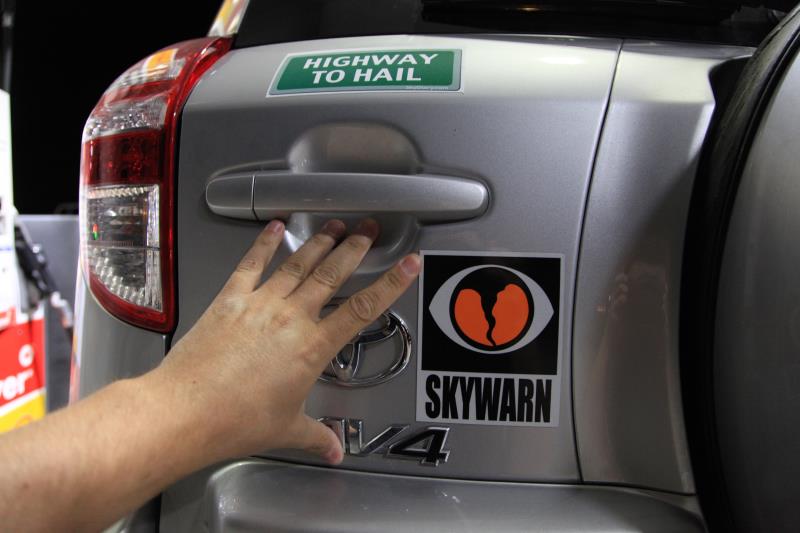 Very proud to be part of this life saving government organisation. Even though I was already performing the
duties of a registered spotter, it does help to have it more formalised.
FROM THE SKYWARN WEBSITE

The effects of severe weather are felt every year by many Americans. To obtain critical weather information,
NOAA's National Weather Service (NWS), part of the U.S. Department of Commerce, established SKYWARN® with partner organizations.
SKYWARN® is a volunteer program with nearly 290,000 trained severe weather spotters. These volunteers help keep their
local communities safe by providing timely and accurate reports of severe weather to the National Weather Service.

Although SKYWARN® spotters provide essential information for all types of weather hazards, the main responsibility of a
SKYWARN® spotter is to identify and describe severe local storms. In the average year, 10,000 severe thunderstorms,
5,000 floods and more than 1,000 tornadoes occur across the United States. These events threatened lives and property.

Since the program started in the 1970s, the information provided by SKYWARN® spotters, coupled with Doppler radar technology,
improved satellite and other data, has enabled NWS to issue more timely and accurate warnings for tornadoes, severe thunderstorms and flash floods.

SKYWARN® storm spotters are part of the ranks of citizens who form the Nation's first line of defense against severe weather.
There can be no finer reward than to know that their efforts have given communities the precious gift of time–seconds and minutes that can help save lives.