USA Storm Chasing Expedition - 28th April, 2011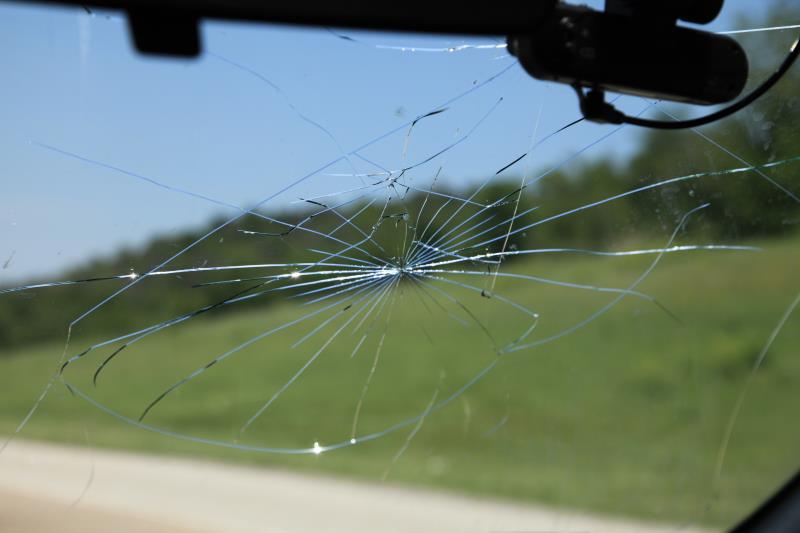 Time for a little house cleaning.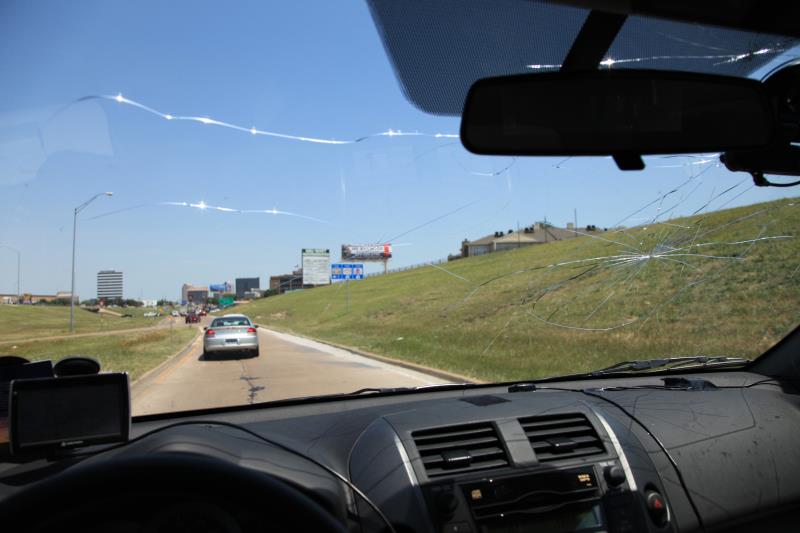 Ok... make that a lot of house cleaning.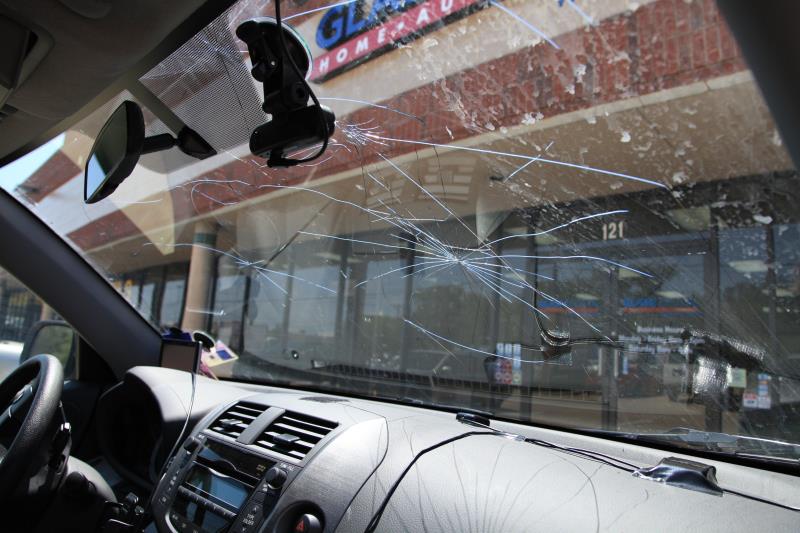 The tolerance of the windscreen once cracked is really quite low. I punched the glass in a few places
to release my creative side which is being inhibited by the clear skies.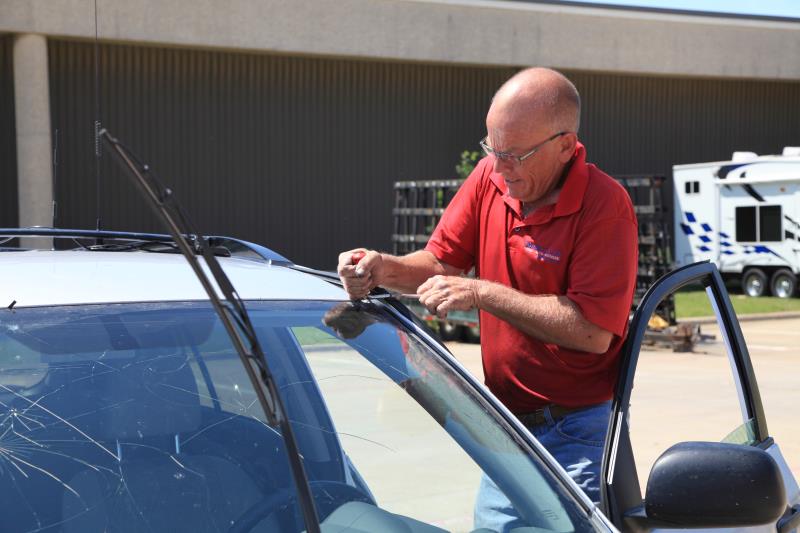 The Glass Doctor doing their thing.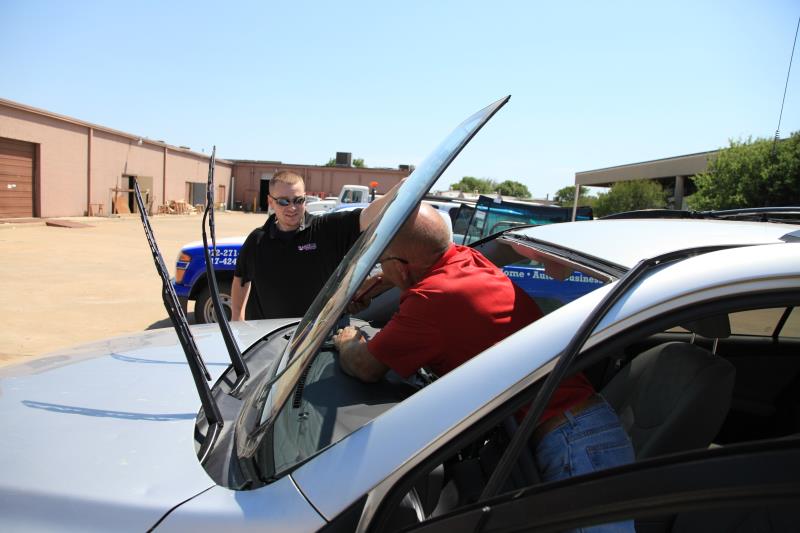 This guy was very quick and professional.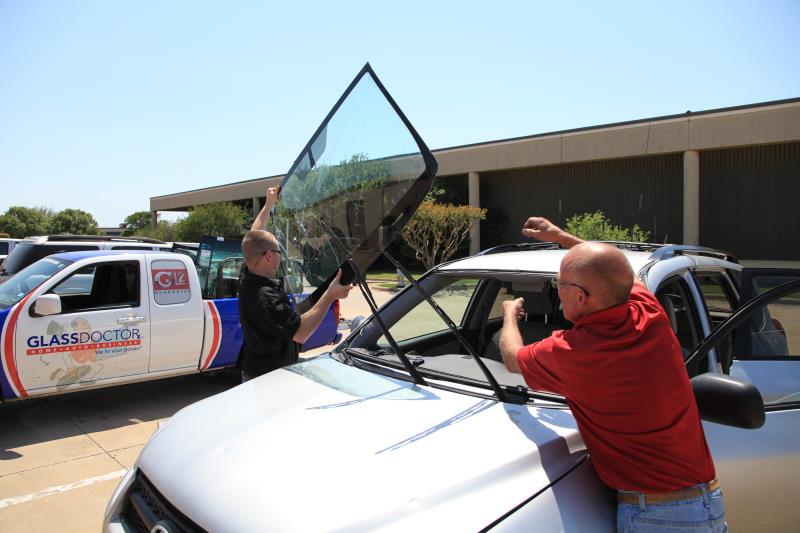 Let me say officially.. This is windscreen replacement NO.1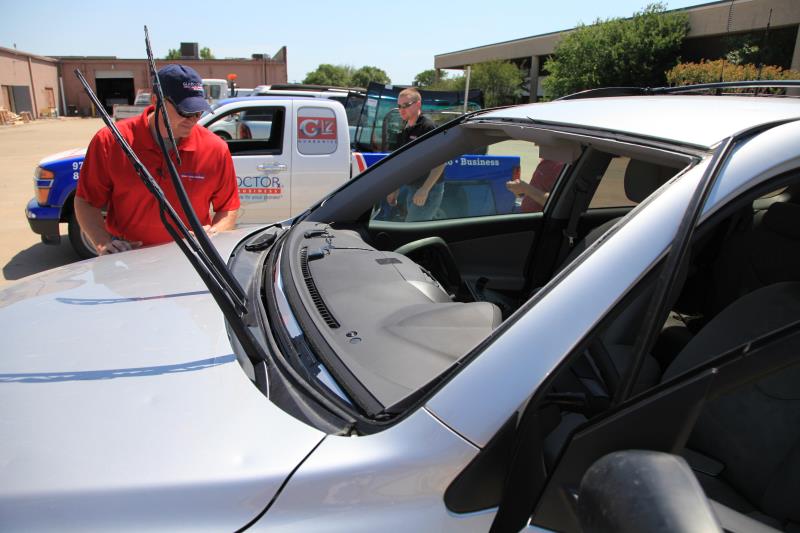 Hmm..... may not be such a great idea to storm chase with big hail at this moment in time.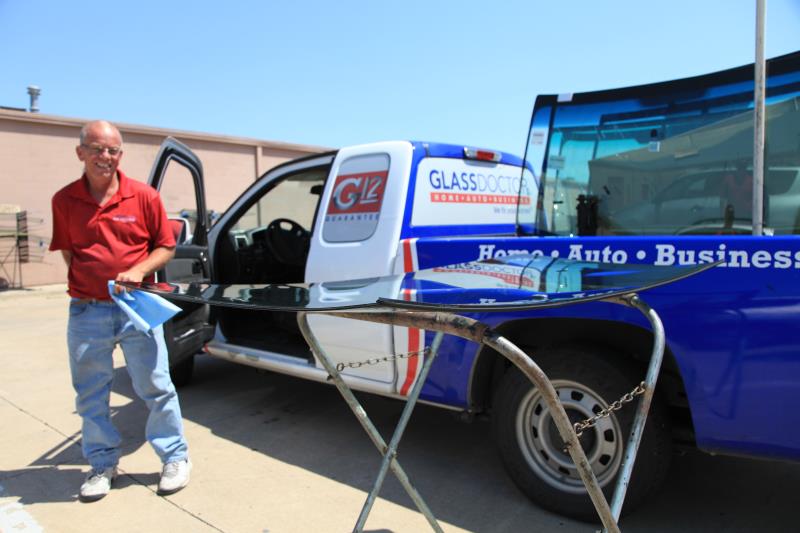 However I currently have free air conditioning.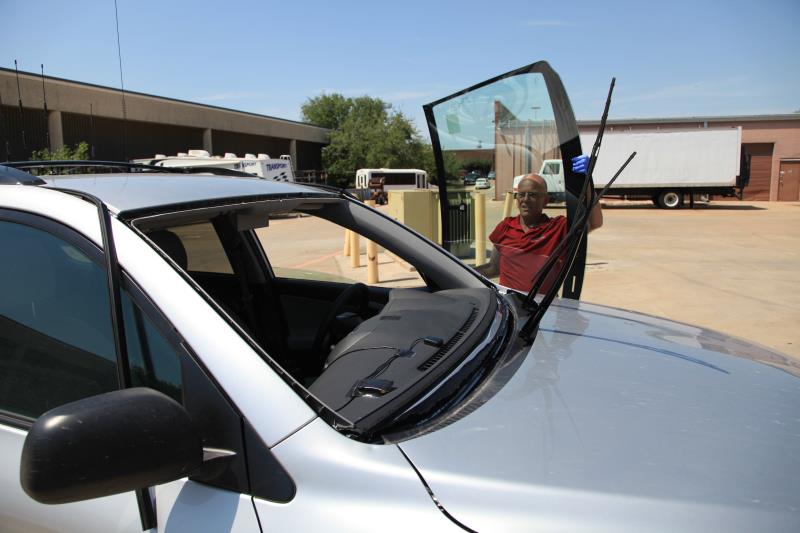 Here comes the next victim.... I mean.... Windscreen.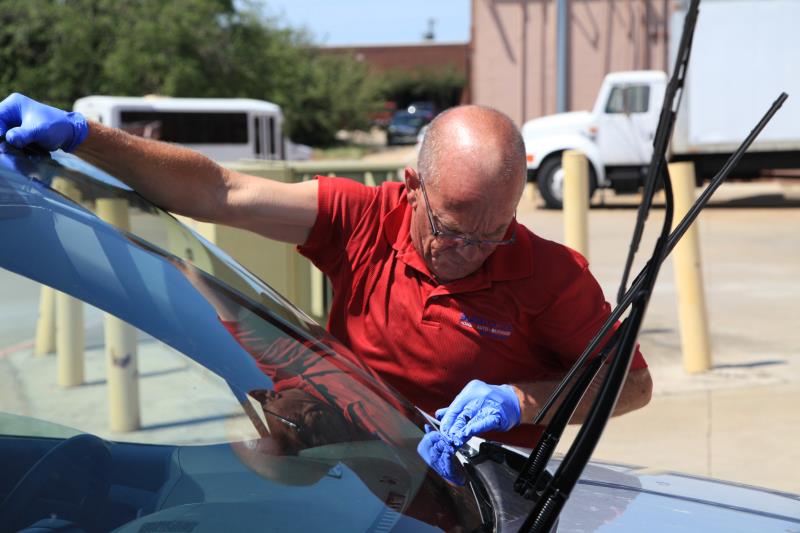 Almost there.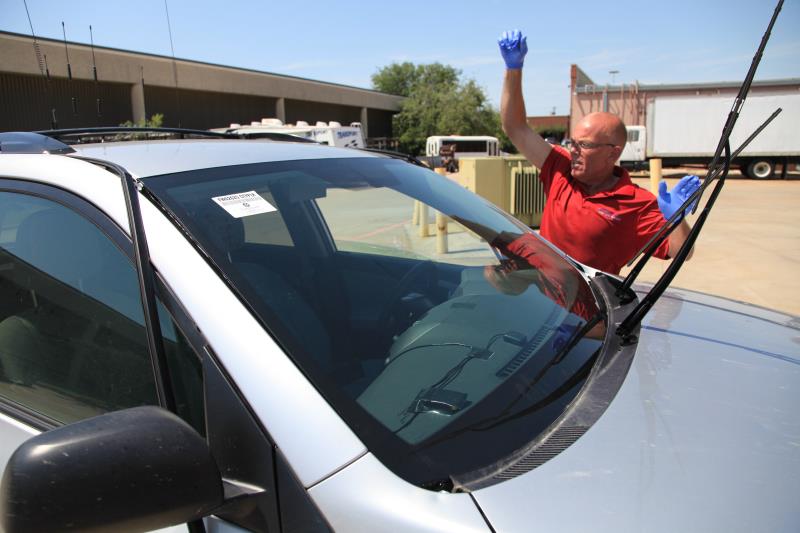 Voila!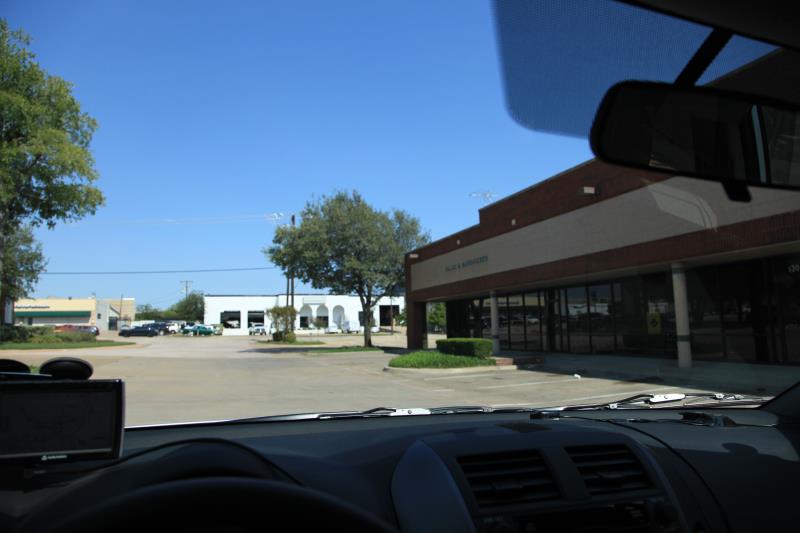 Ahhhhhh... That looks nice.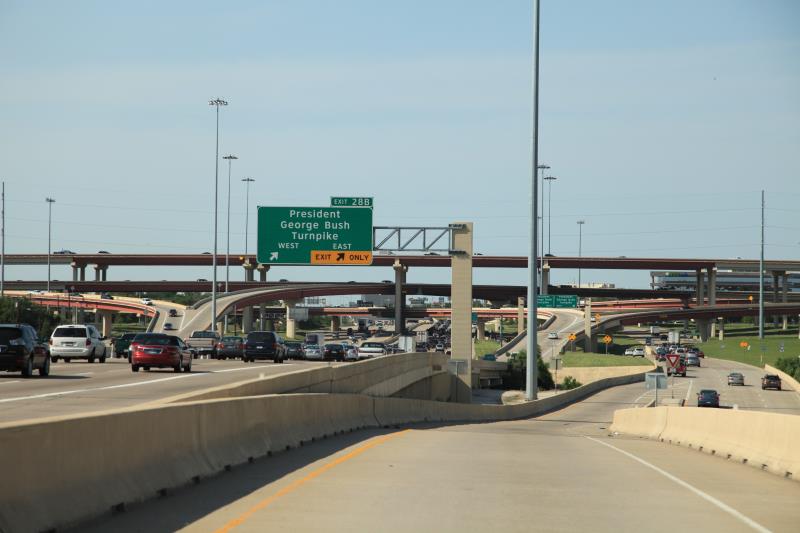 I'm kind of lost....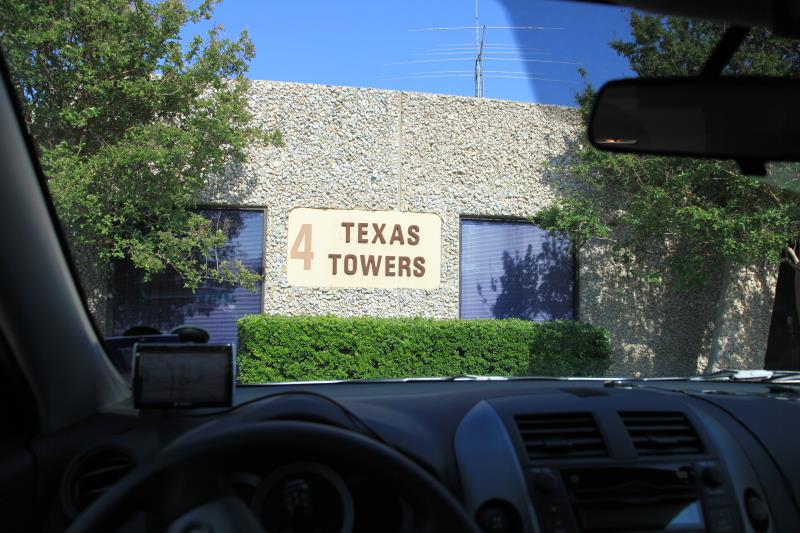 So... what am I doing now...?

Oh God... More?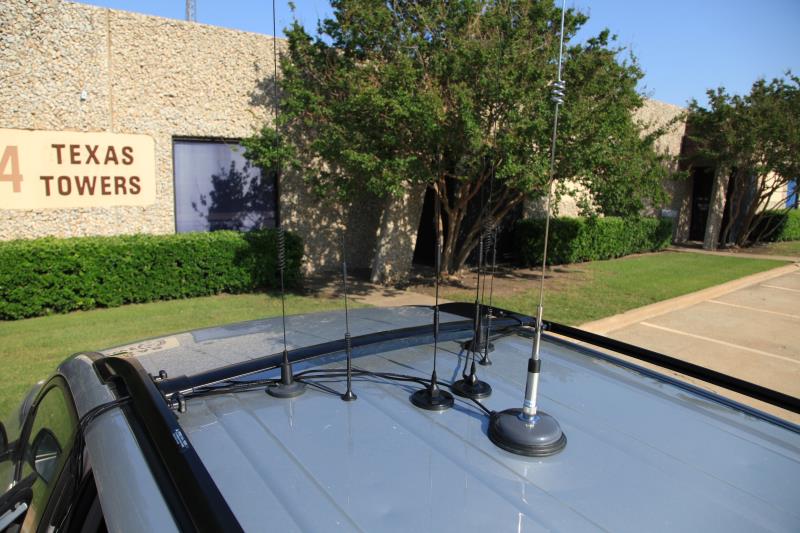 Yep... More... My antennas are breeding.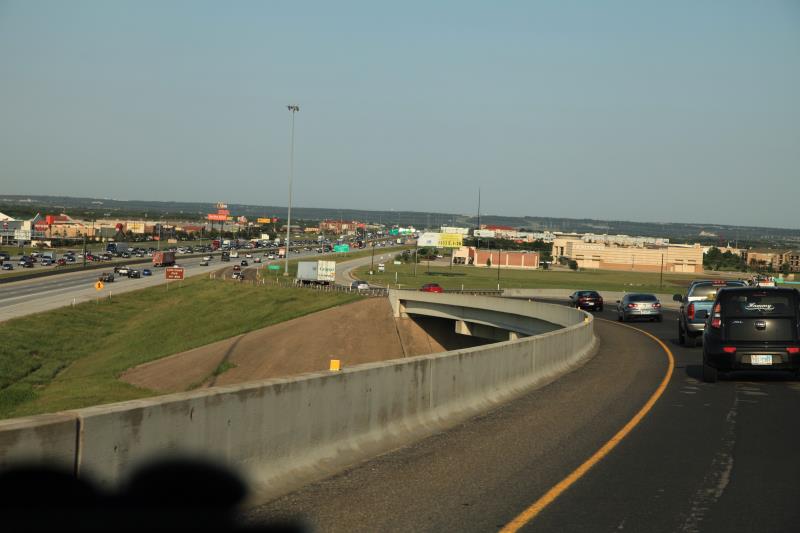 I have actually removed two of the smaller antennas, they have been substituted for bigger ones.