USA Storm Chasing Expedition - 24th April, 2011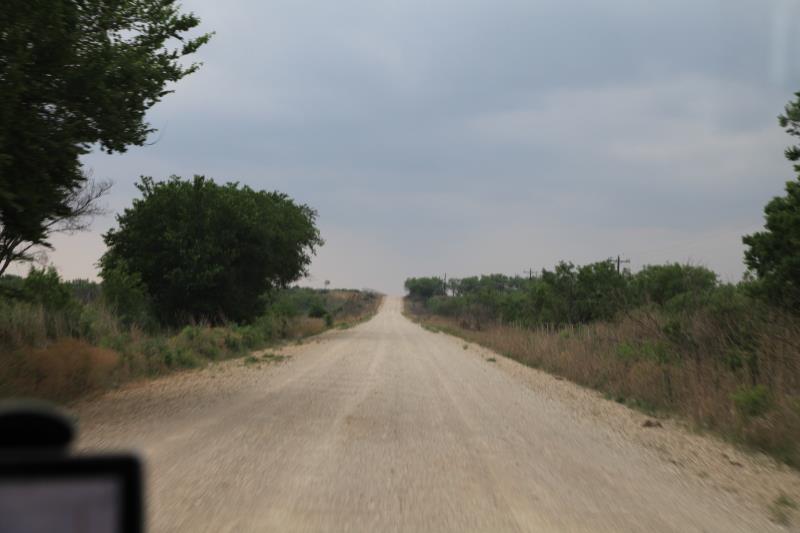 Driving some back roads to get into position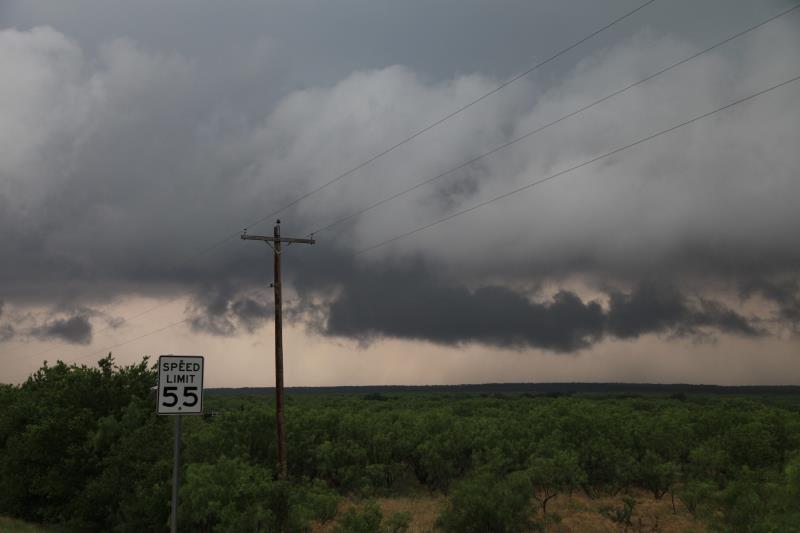 Our first storm cell for the day.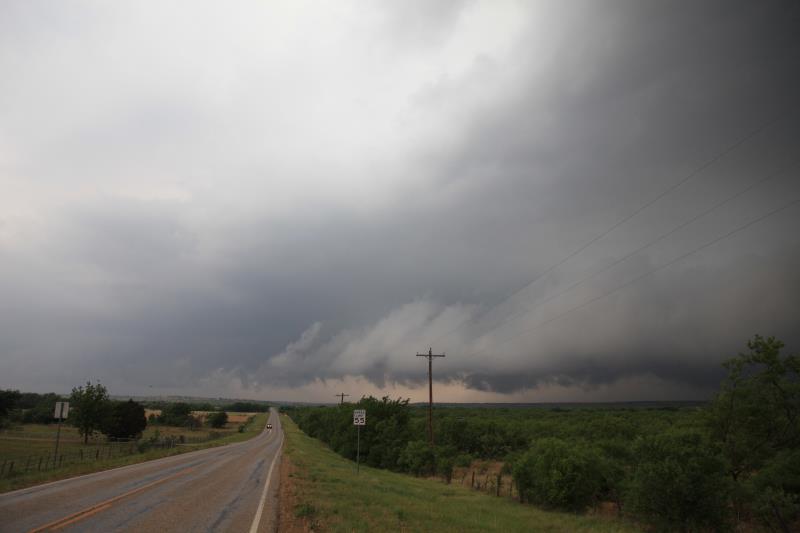 Significant rotation present.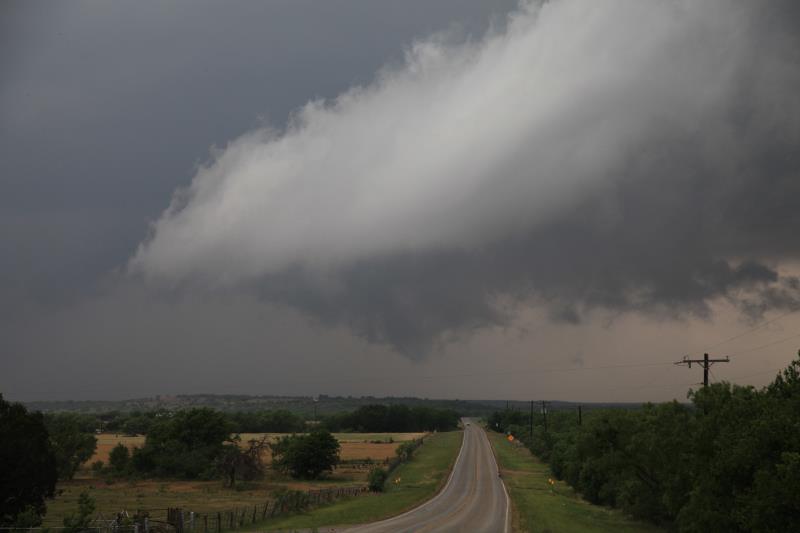 Almost a funnel.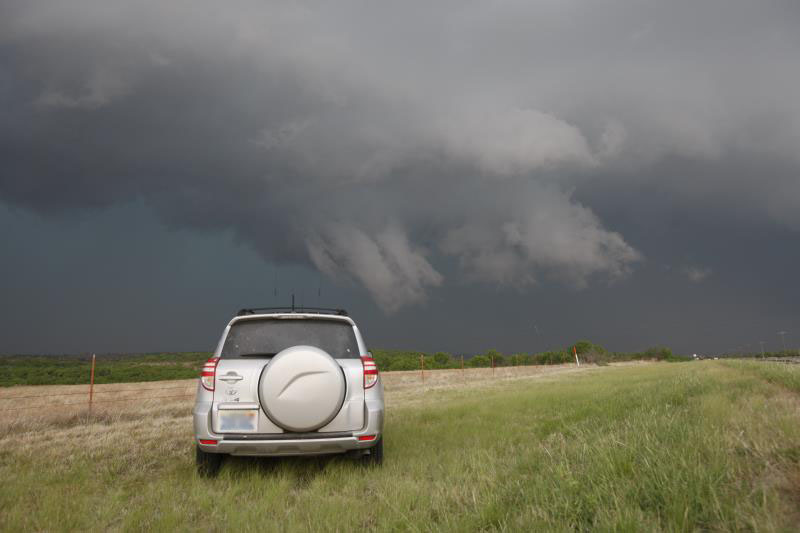 Rotation and structure was amazing.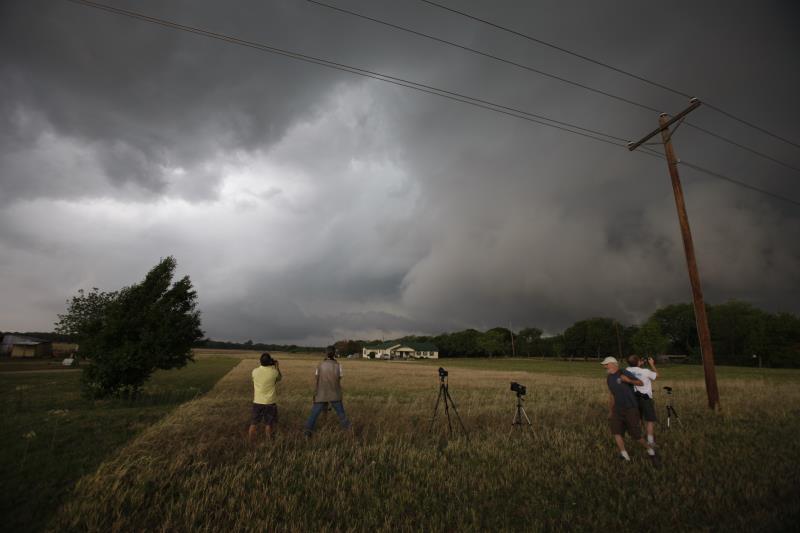 Respected chaser "Tim Marshall" & Friends looking on.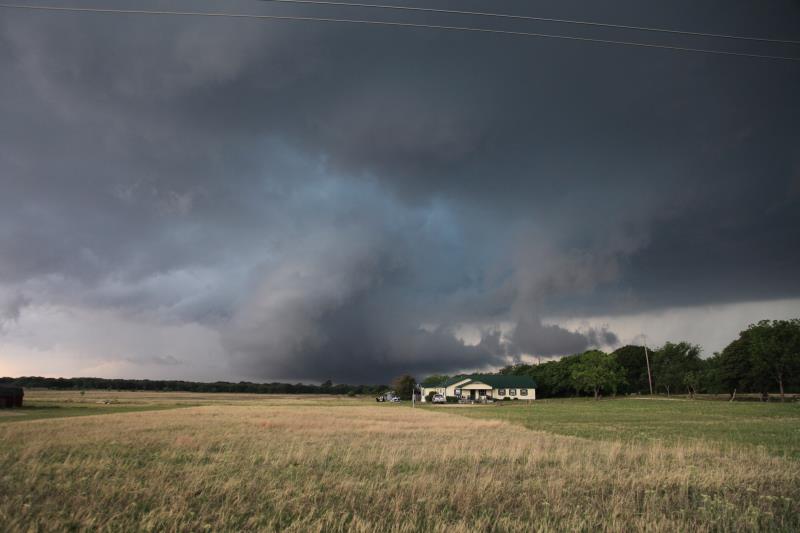 Lots of motion in this system.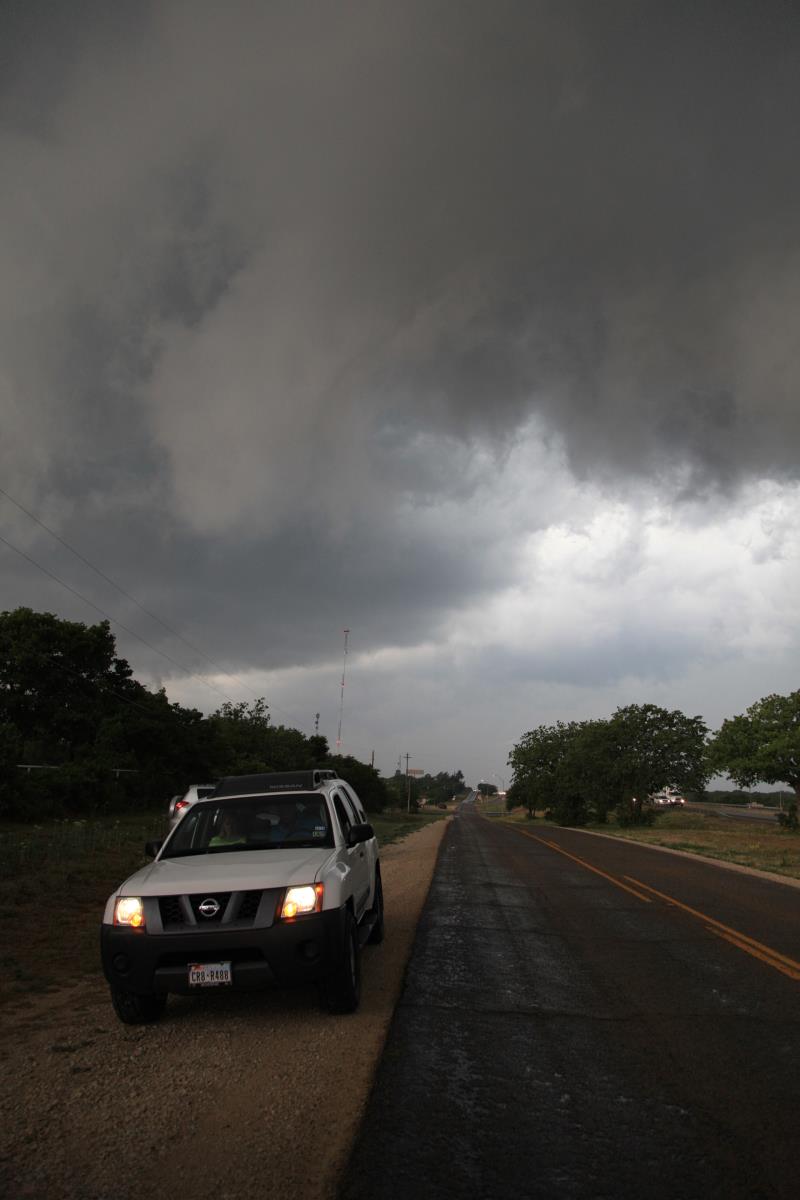 This was forecast to be a pretty big day.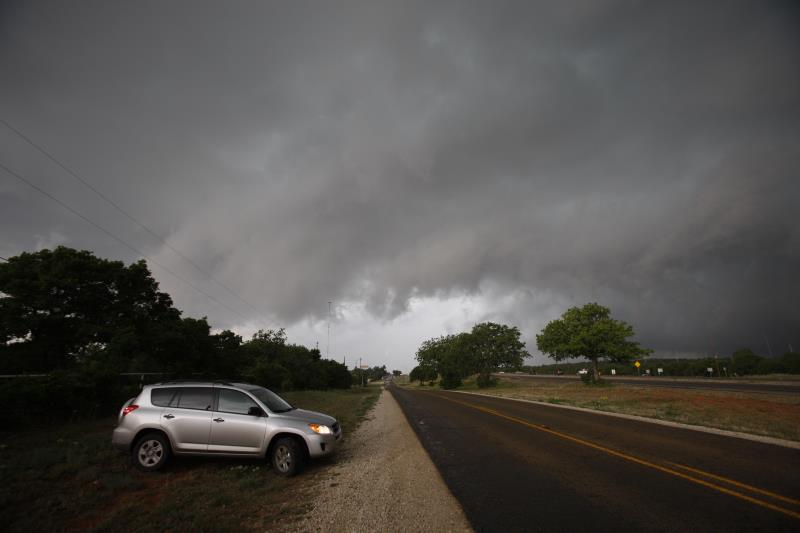 Another free parking spot.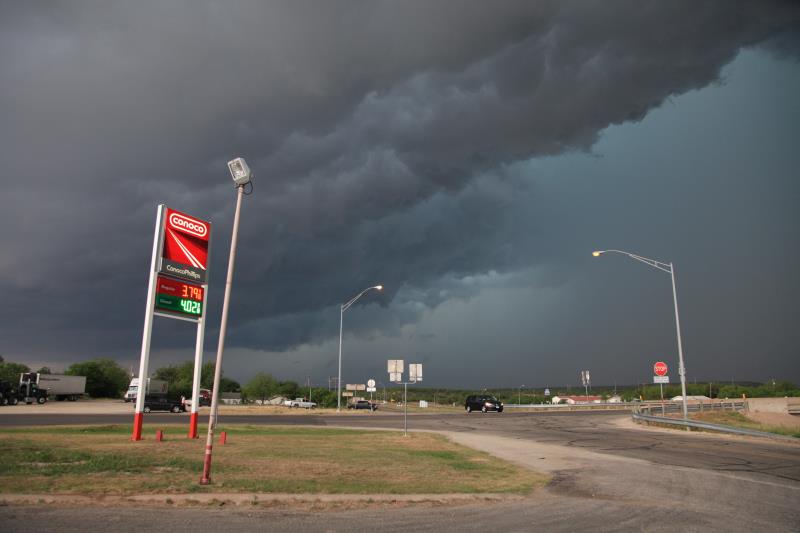 A quick photo before we head east.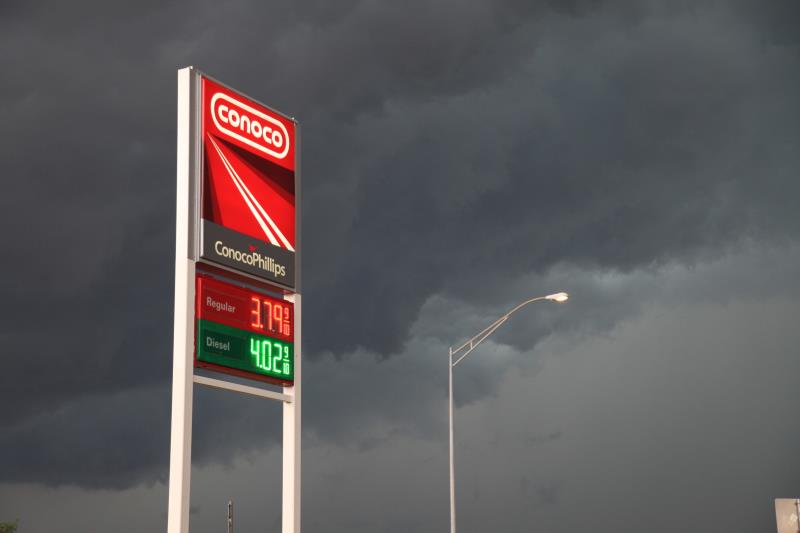 Now's probably not the time to complain about the fuel prices.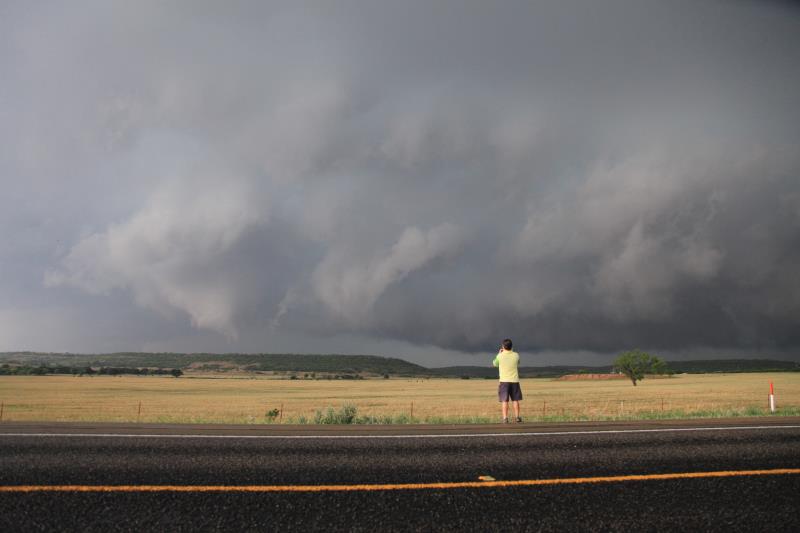 Funnels being produced, its just a matter of time until a tornado appears.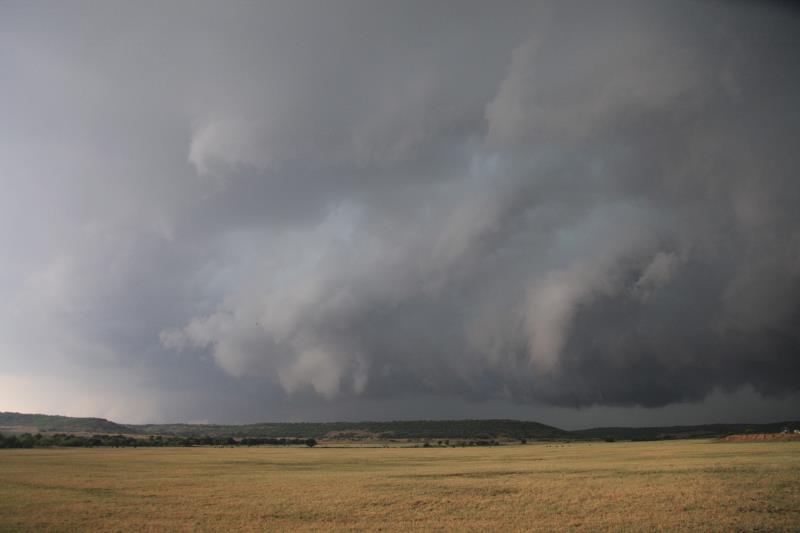 Nearly There.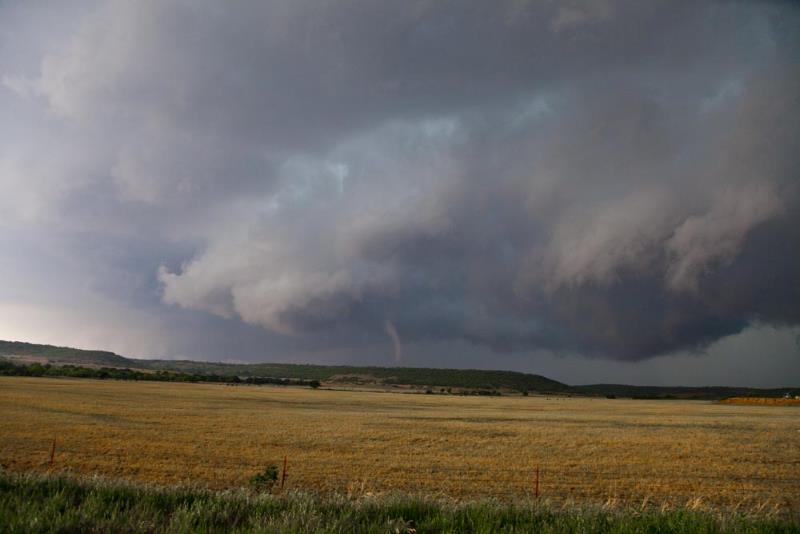 Beautiful.. No where near population with its own field to roam free.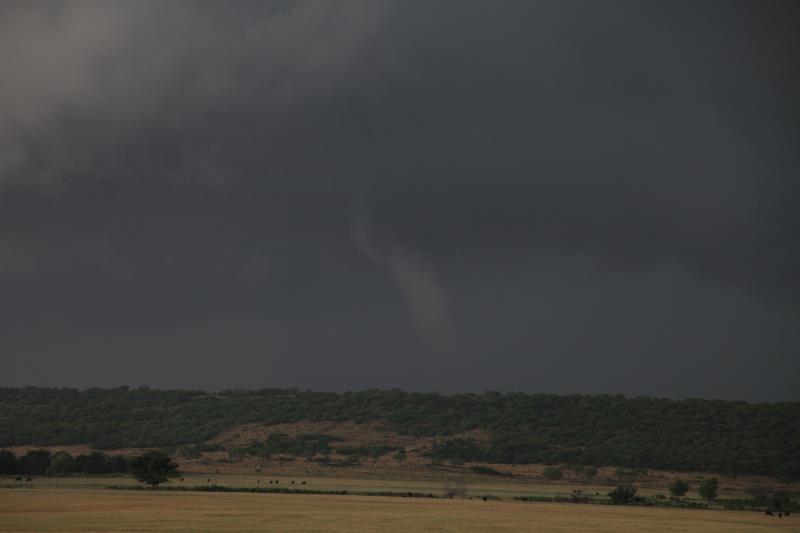 It did not last very long.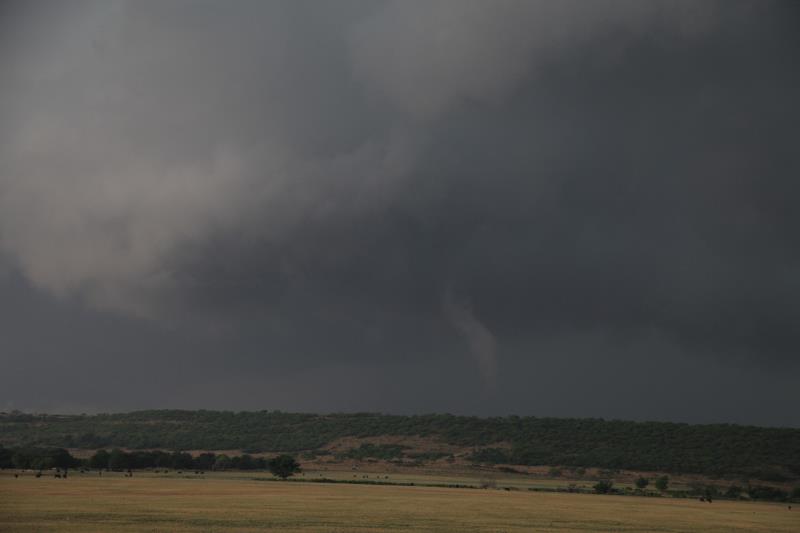 Only lived for a few minutes.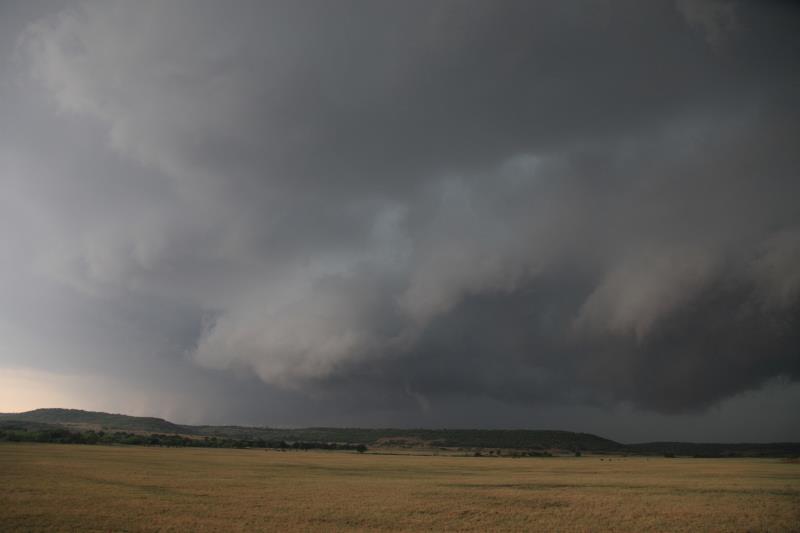 Seeing the whole structure.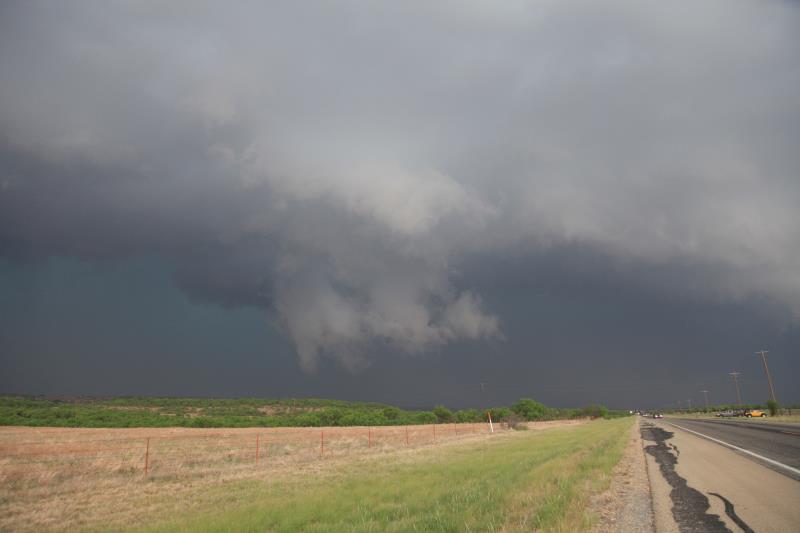 The same cell moving across the road.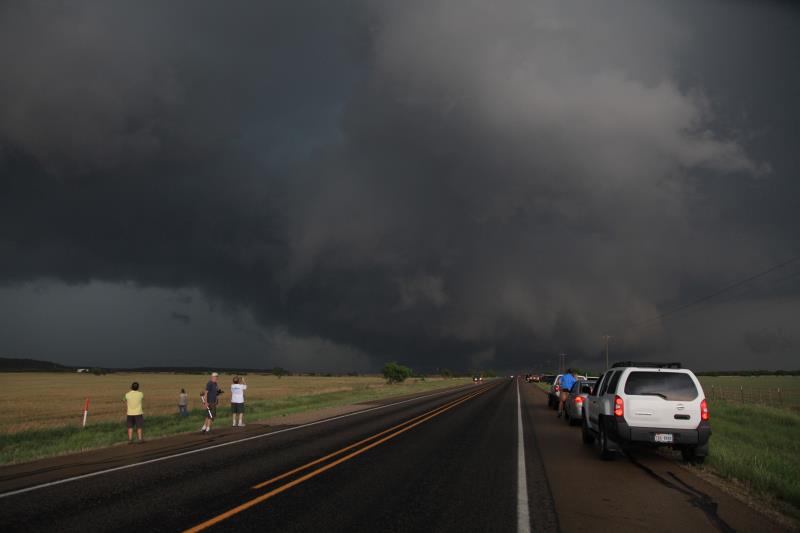 The tornado is actually gone, but may still drop one at any time.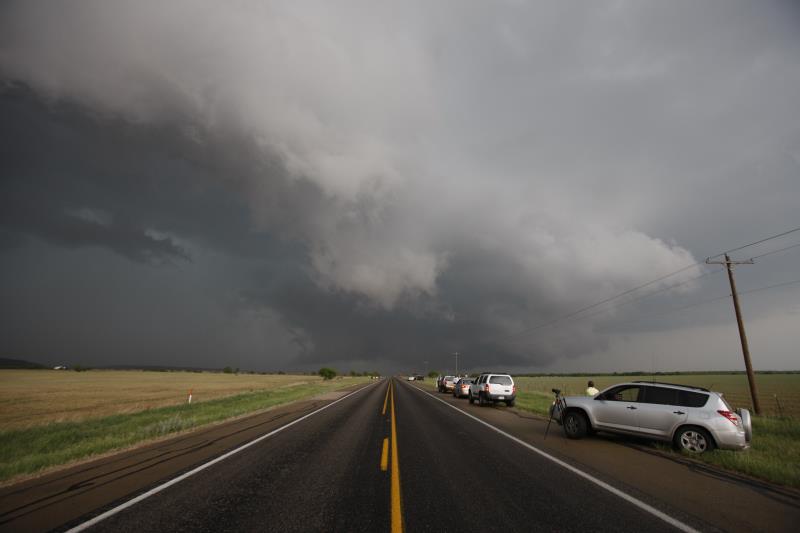 Looks like a funnel, but not quite there yet.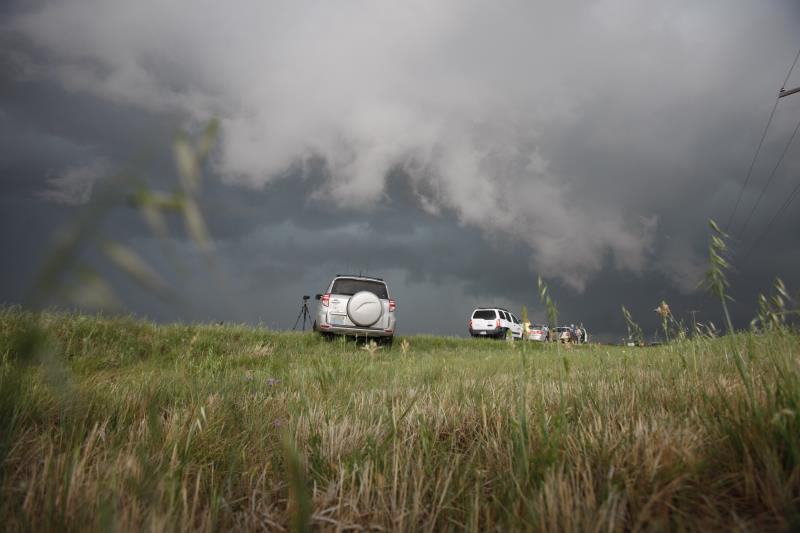 A low shot... getting a little creative, watch out for the snake...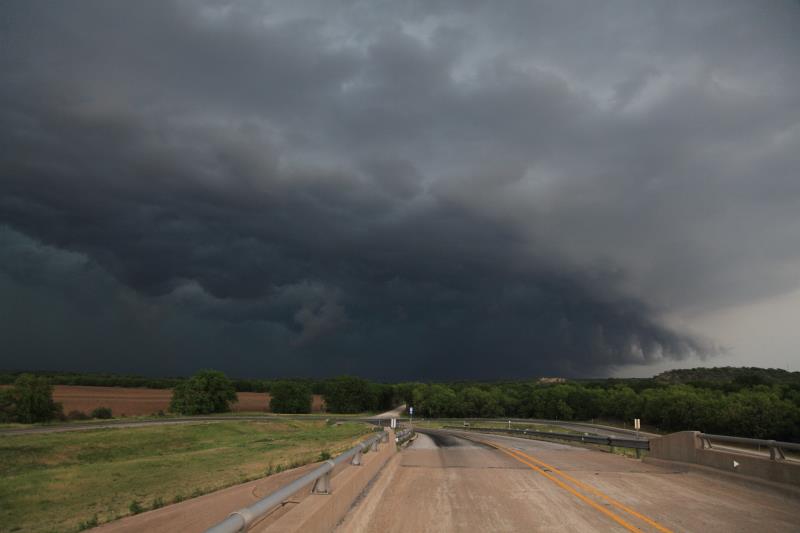 Re-positioning.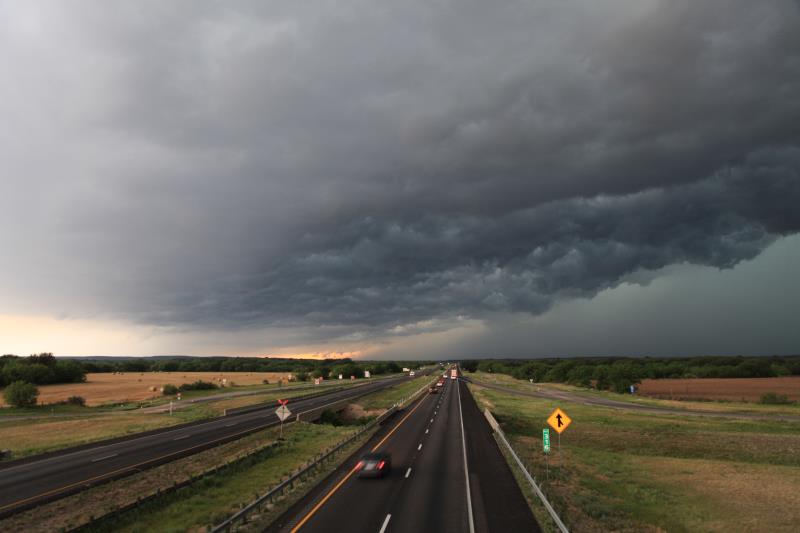 Colours were amazing.

Very heavy hail core.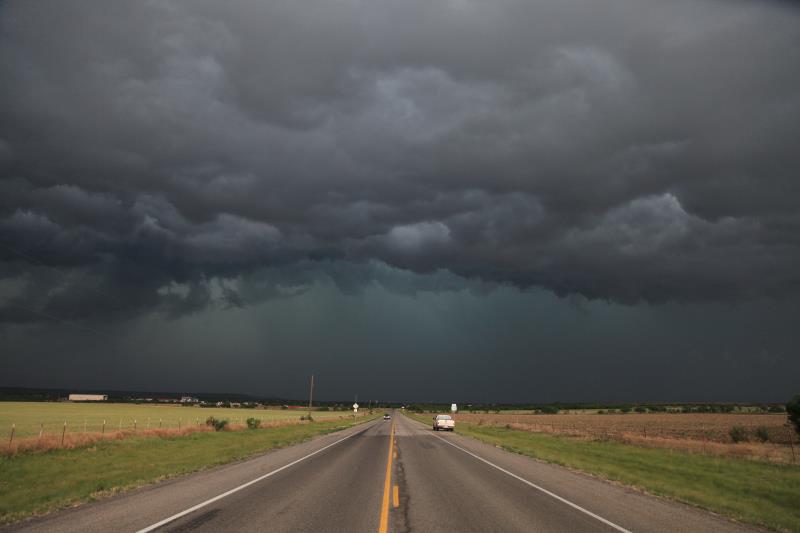 Wow.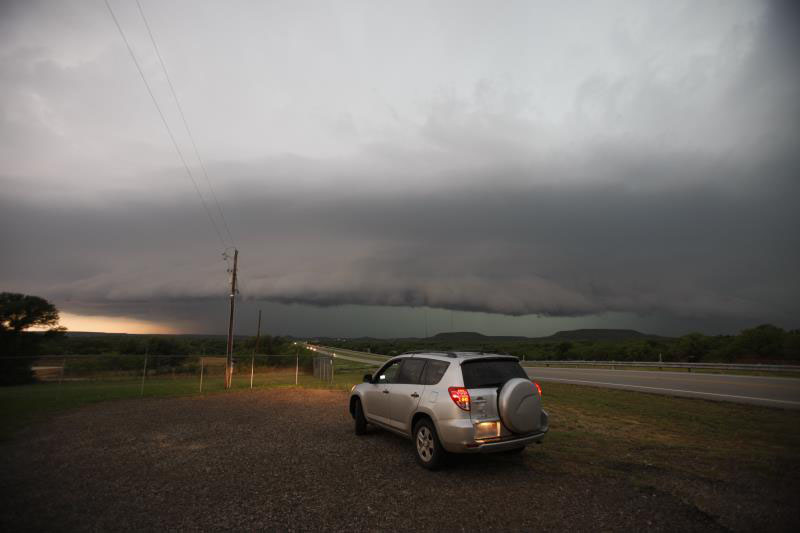 Shelf cloud heading our way.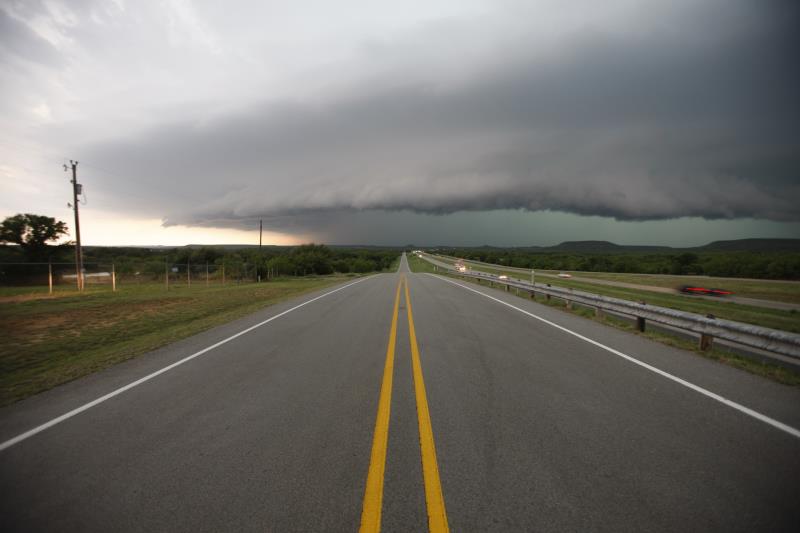 Time for some creative framing. LOVE IT!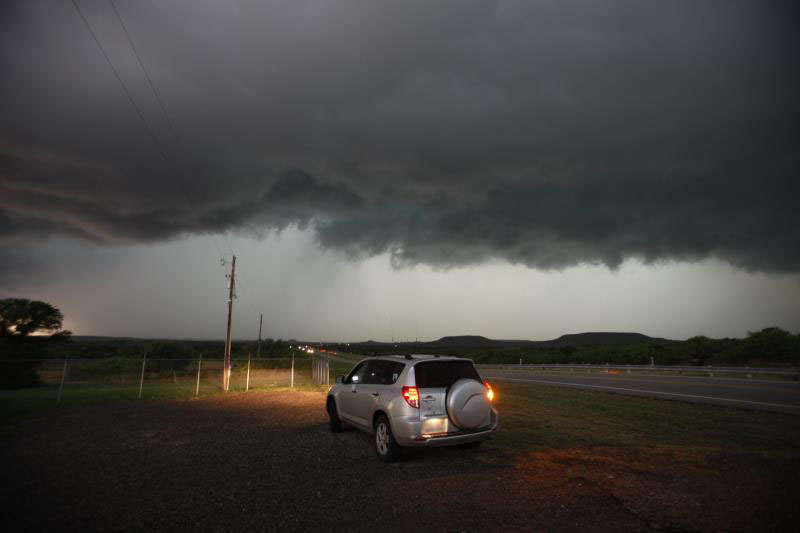 It's nearly here..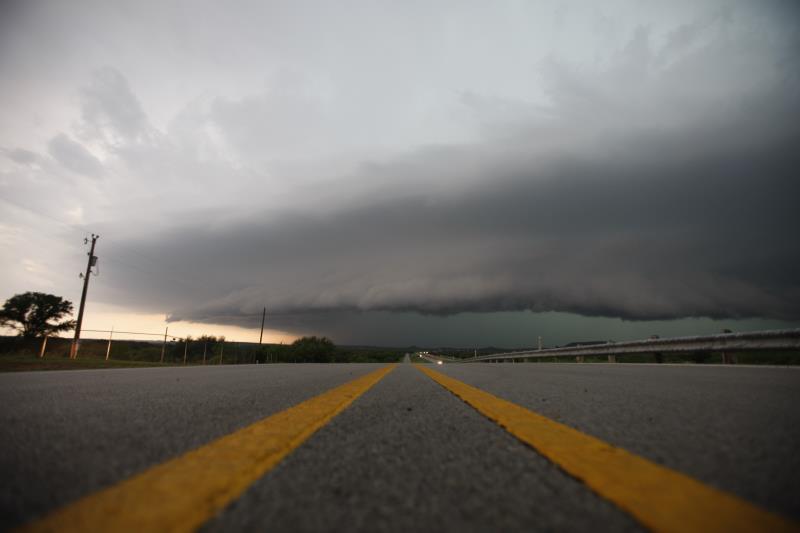 A low angle.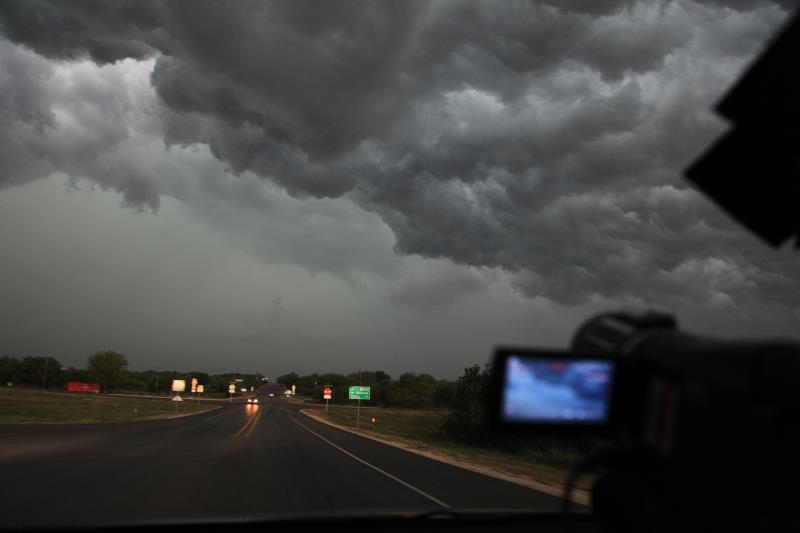 |
Wow!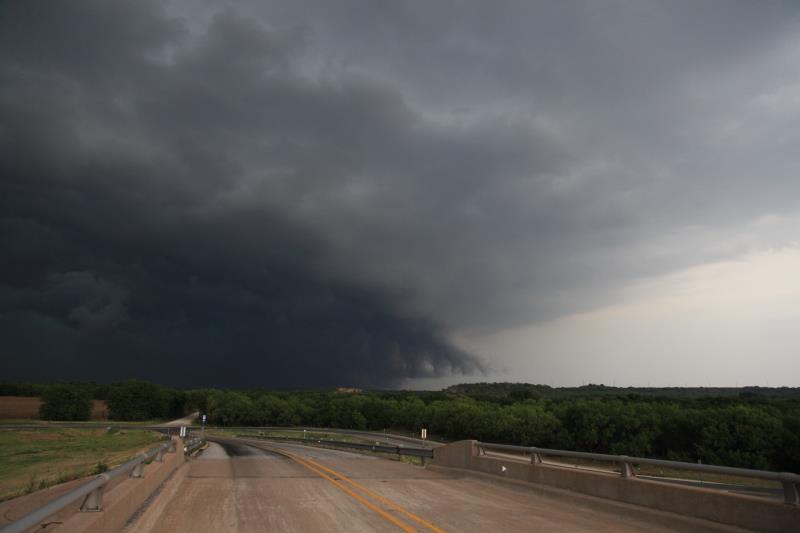 It's catching us.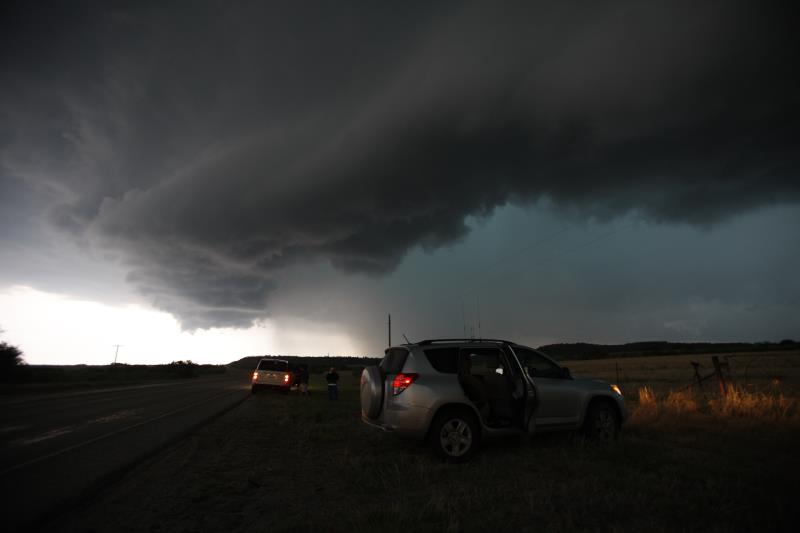 Getting darker.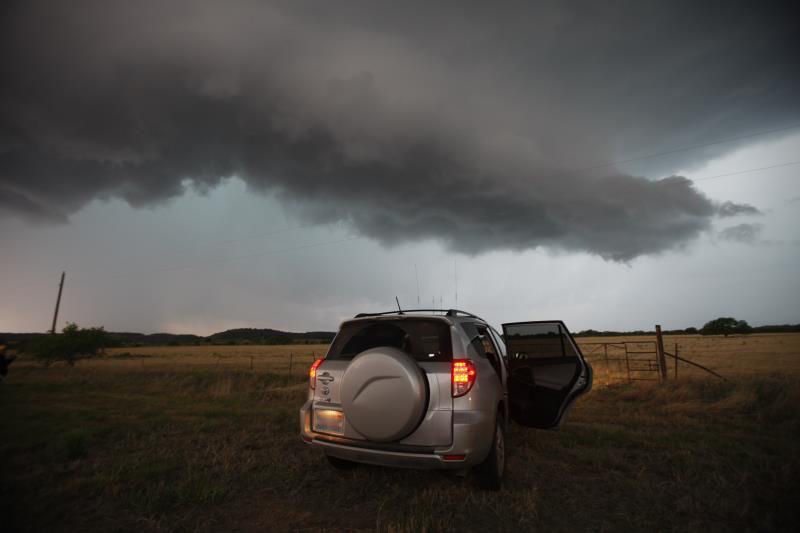 Look at the blue hail core.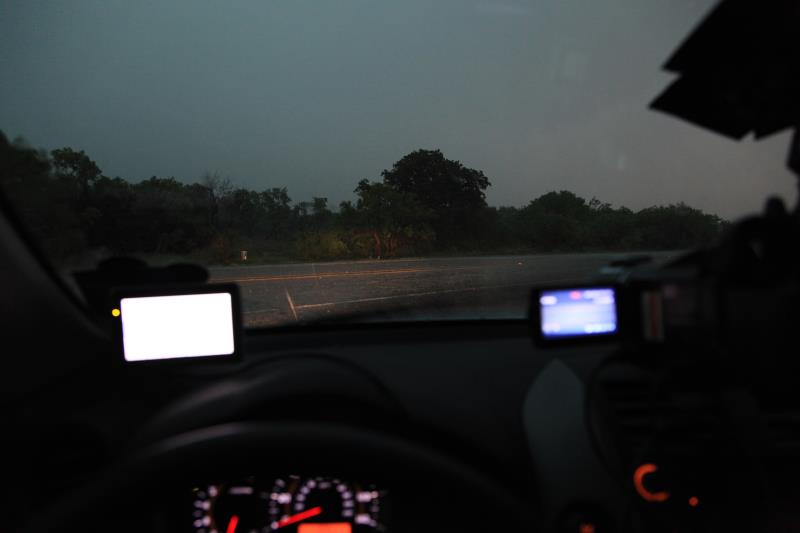 I see hail.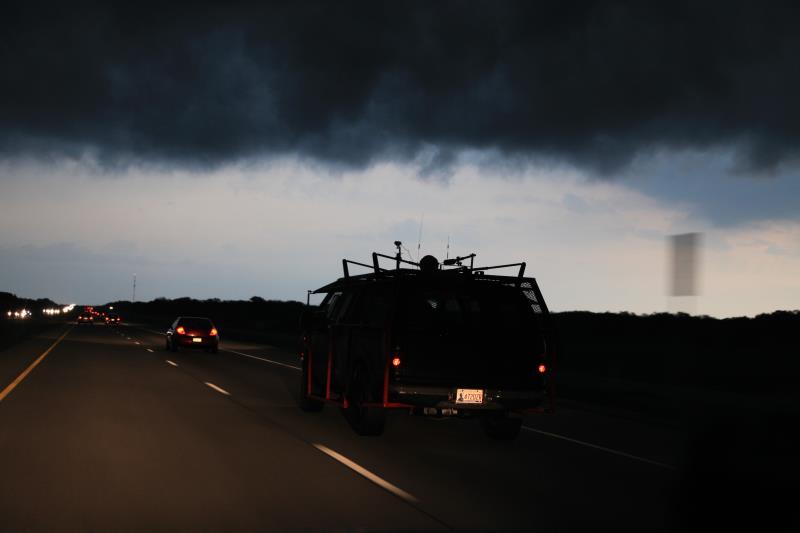 This looks like a crab.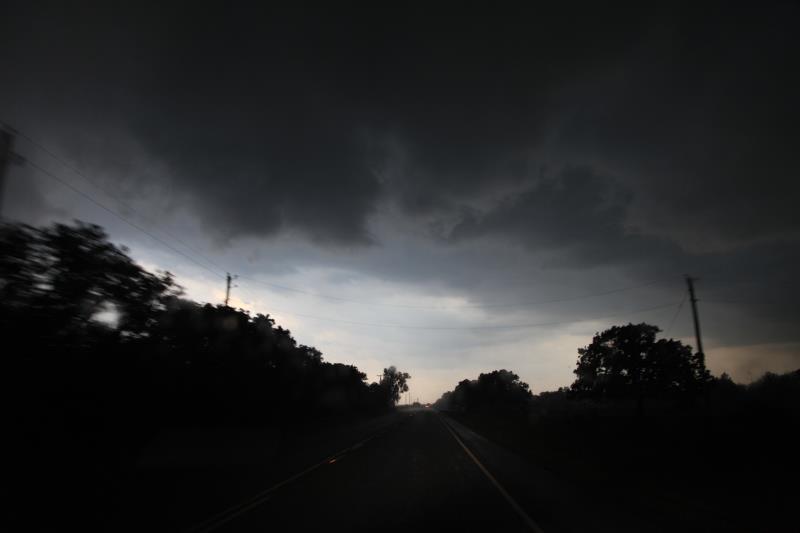 Hail falling soon.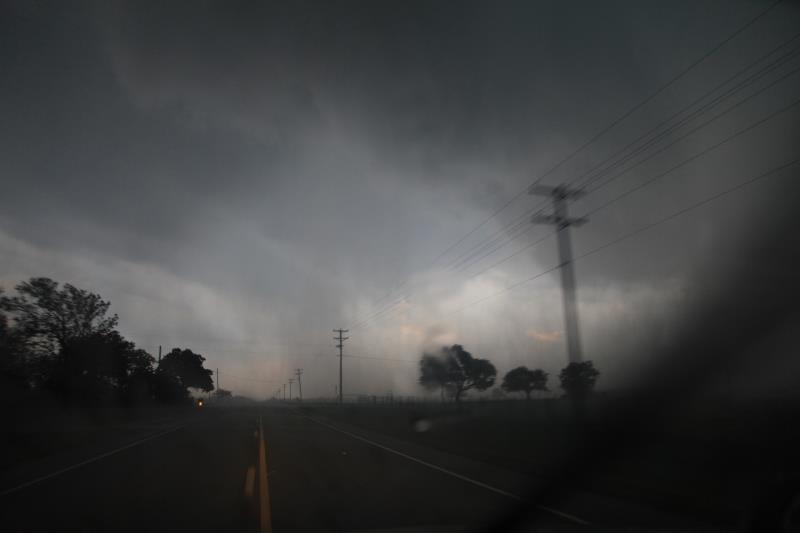 Hail falling now.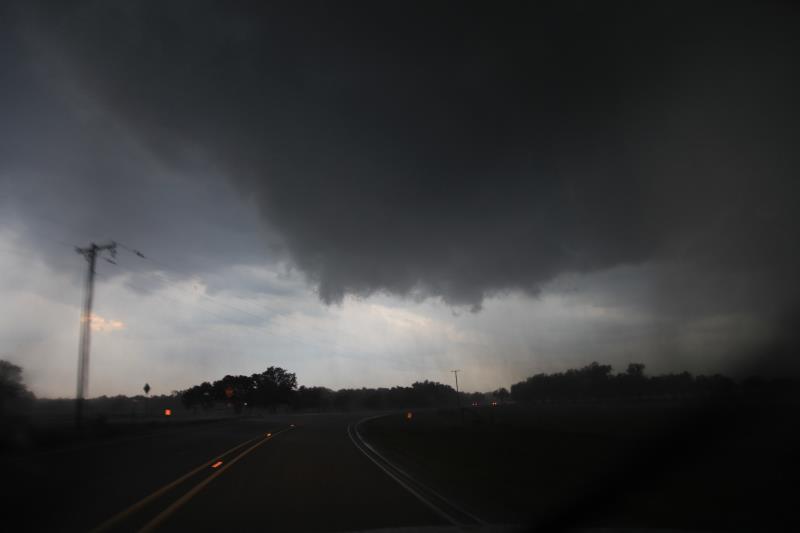 Ahhhhhhhhh.......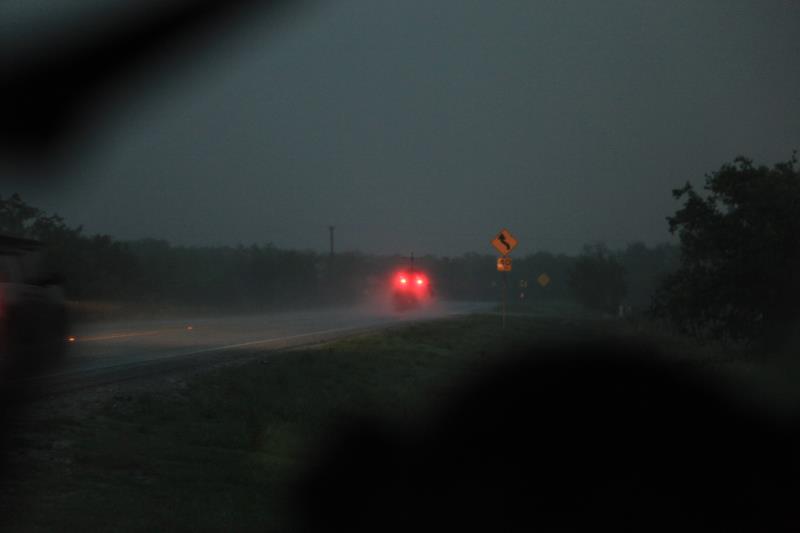 I see the TIV... Wave hello to Sean Casey.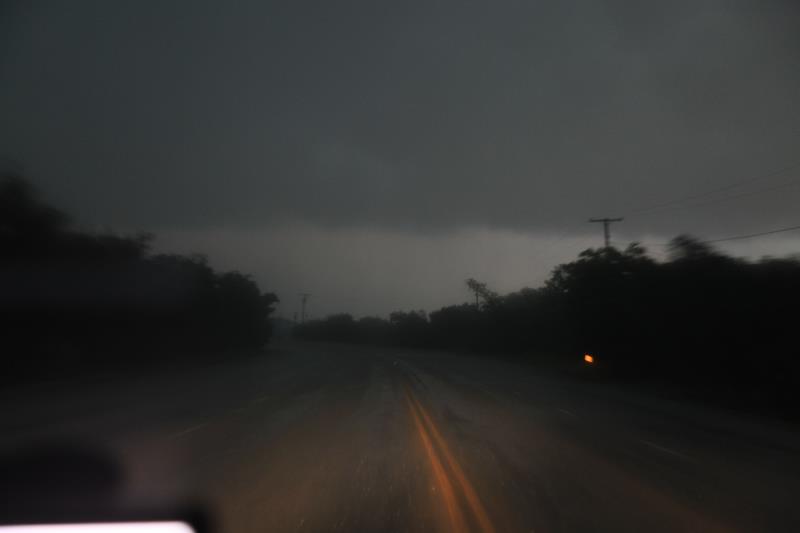 Inside the core.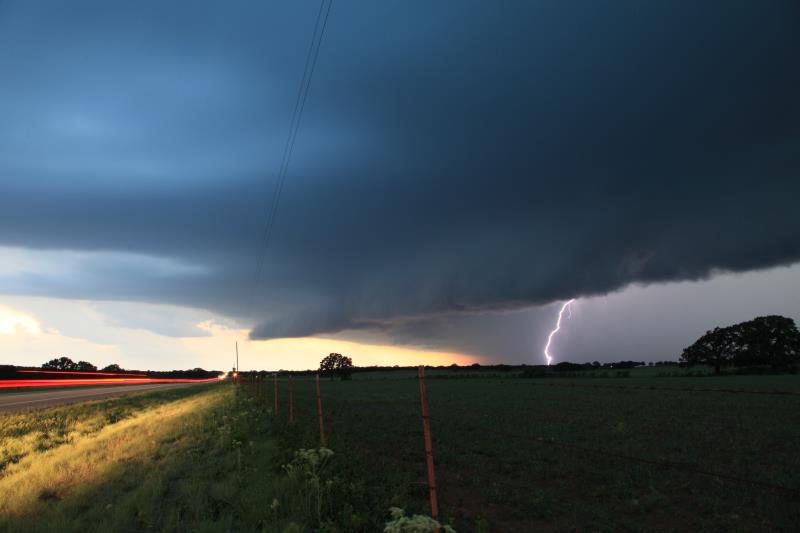 WOW!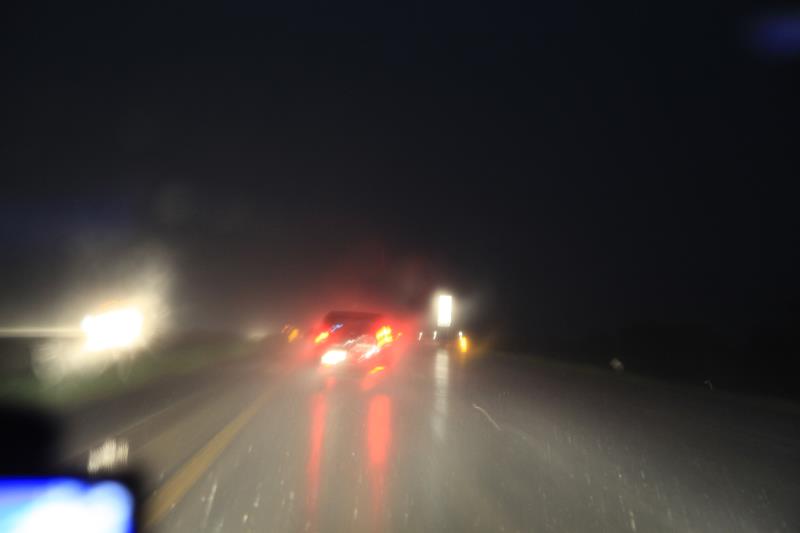 Heading to Fort Worth, TX.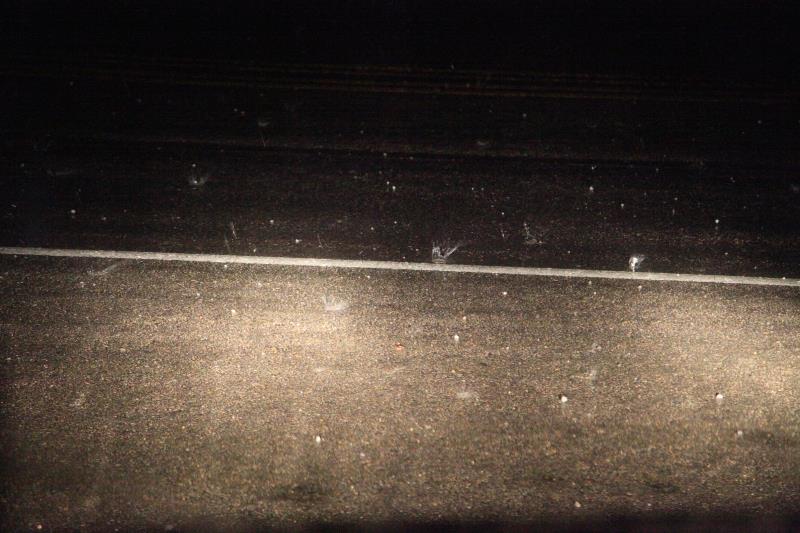 But first to test the core.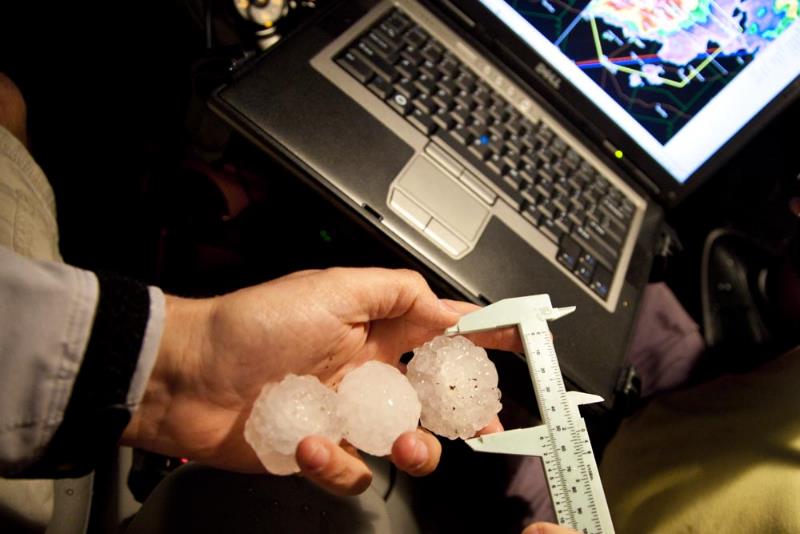 Was expecting 3.5" Got 2"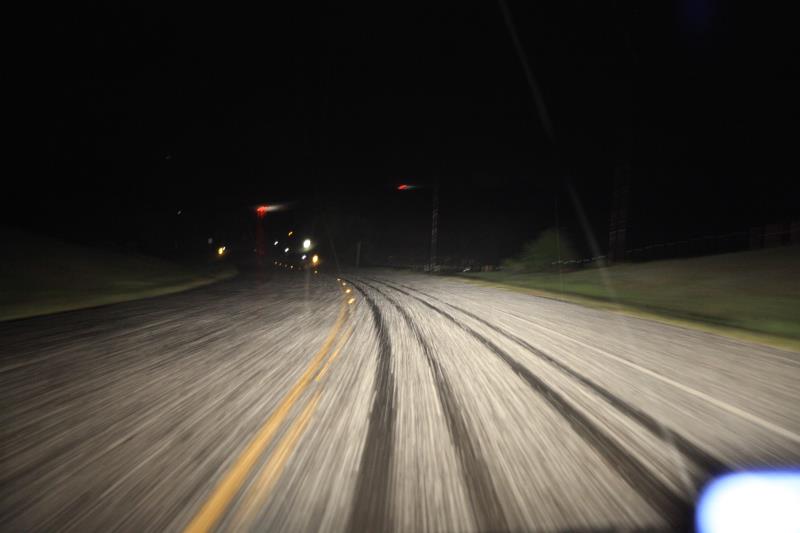 Still managed to add another smash to the windscreen. What a day.