USA Storm Chasing Expedition - 20th & 21st April, 2011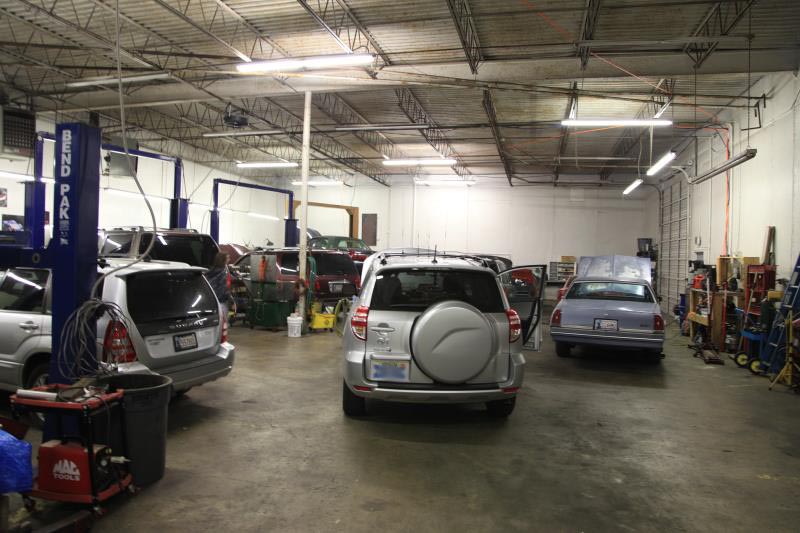 Ok..... So what do we have here..?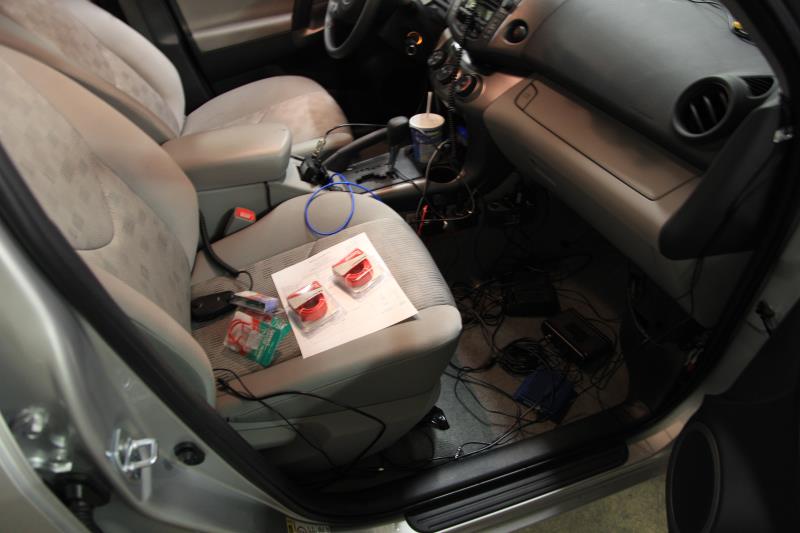 Oh...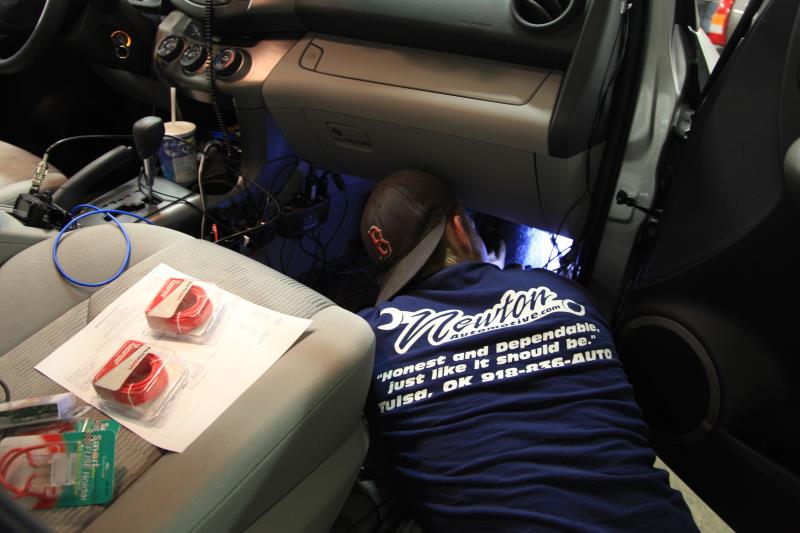 Newton Automotive hard at work... but doing what?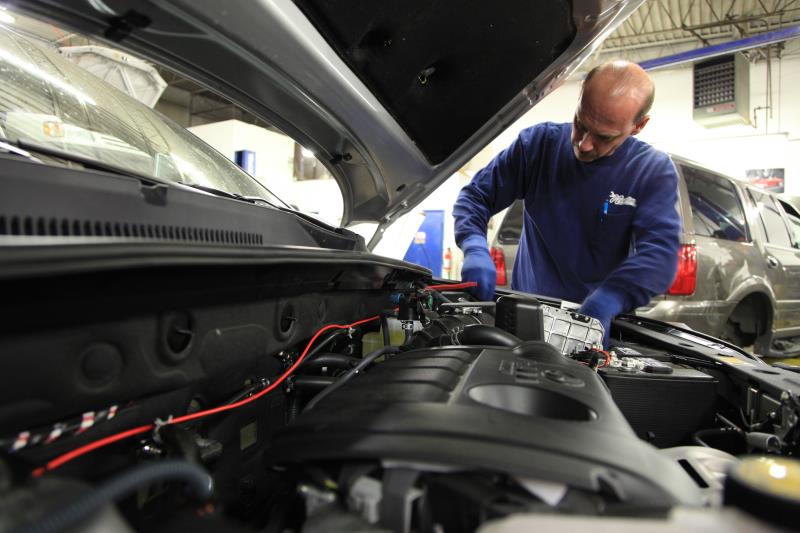 Aha... Here's Jason tapping the battery (twice)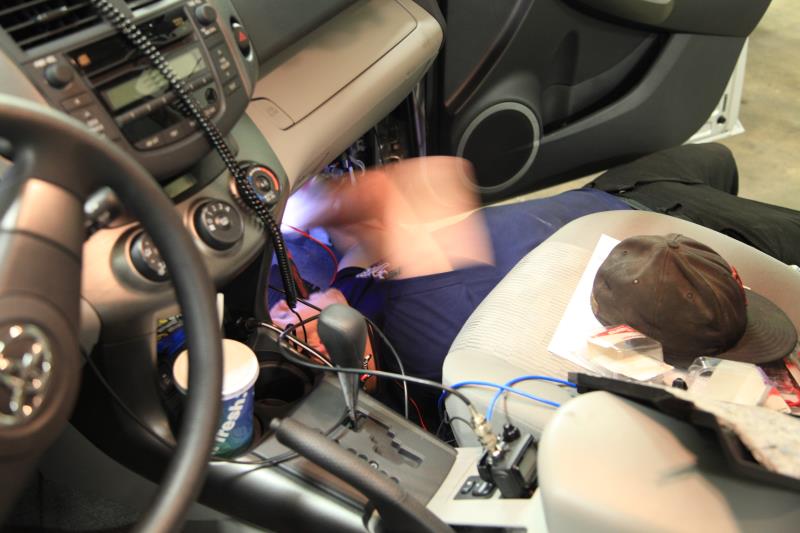 Joe has his head stuck in the dash... he better not stay there whilst I am chasing.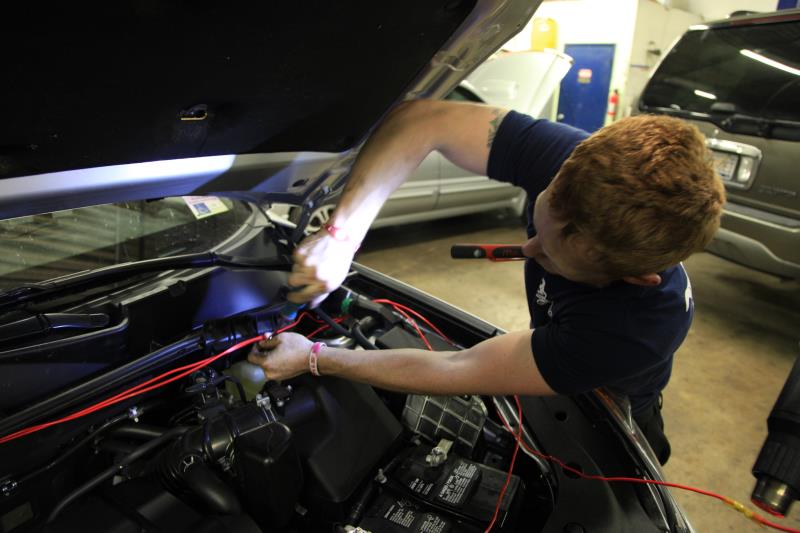 Nice work Joe.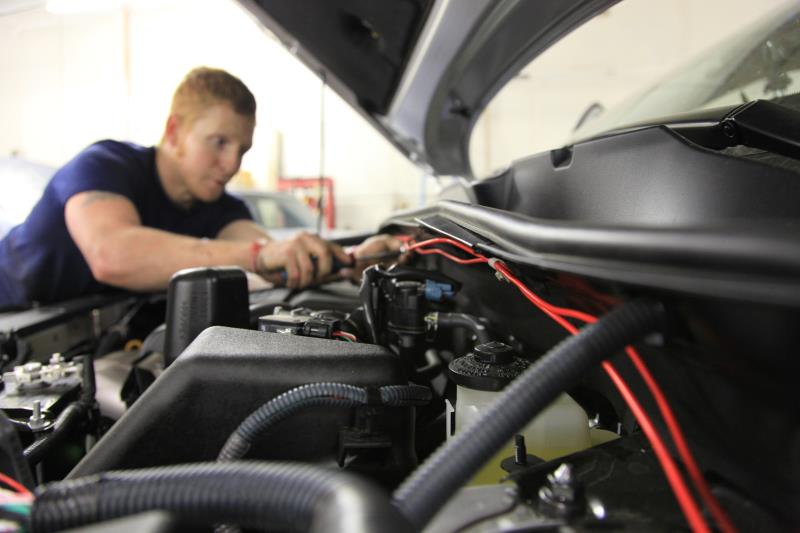 Depth of field.. even when I am not chasing storms I get creative...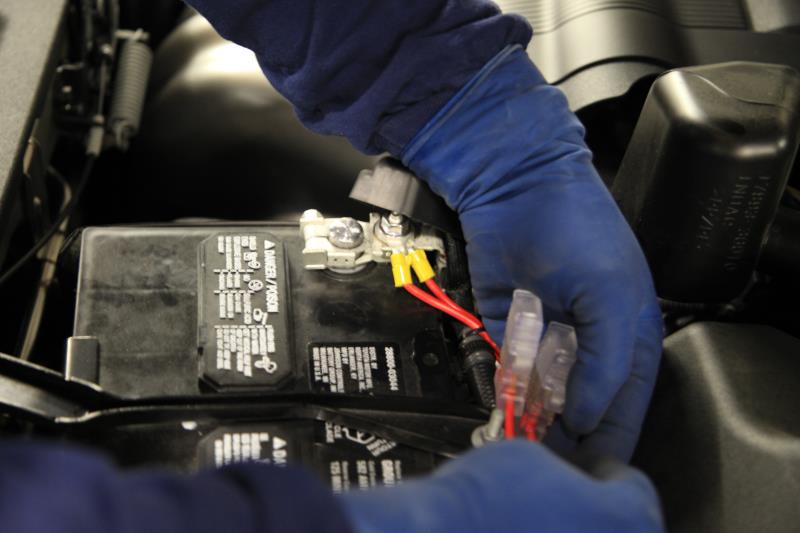 Very clean work.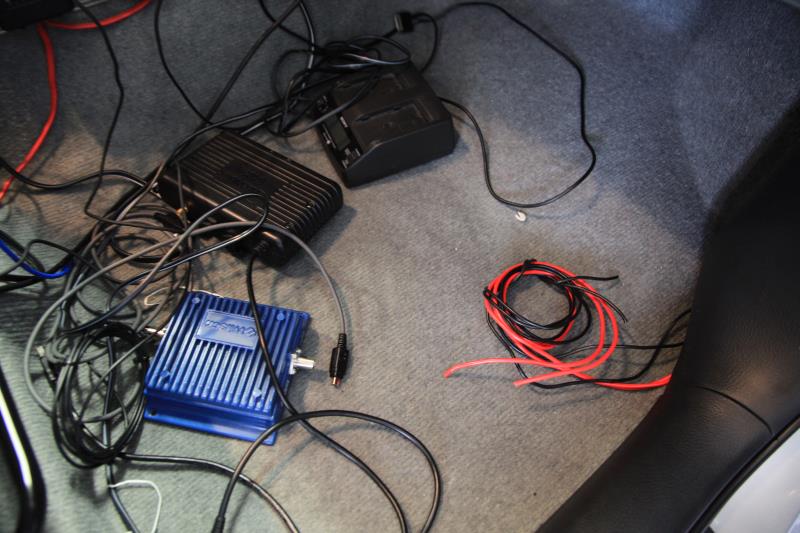 2 x 15A Dedicated power circuits installed.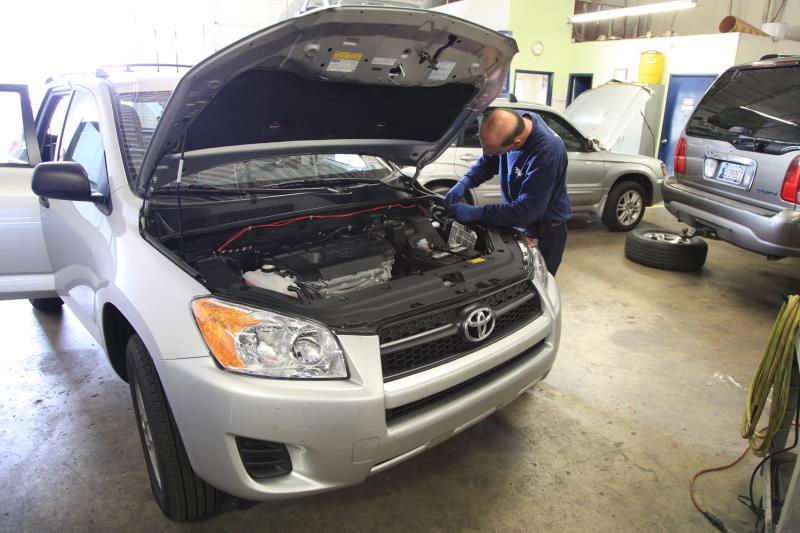 Thanks for the hard work and quick service.. (These guys are based in Tulsa, OK)
They were one of the few places that offered both car servicing and automotive electrical.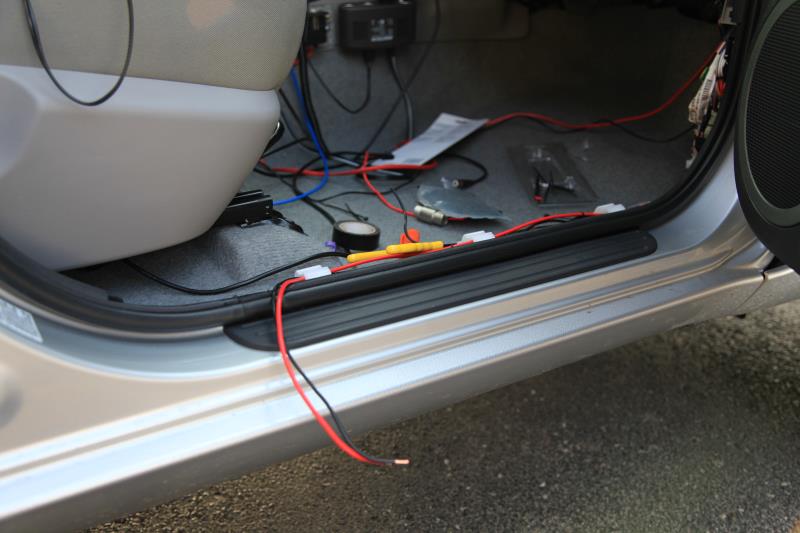 Back at the hotel, wiring up one of the connectors.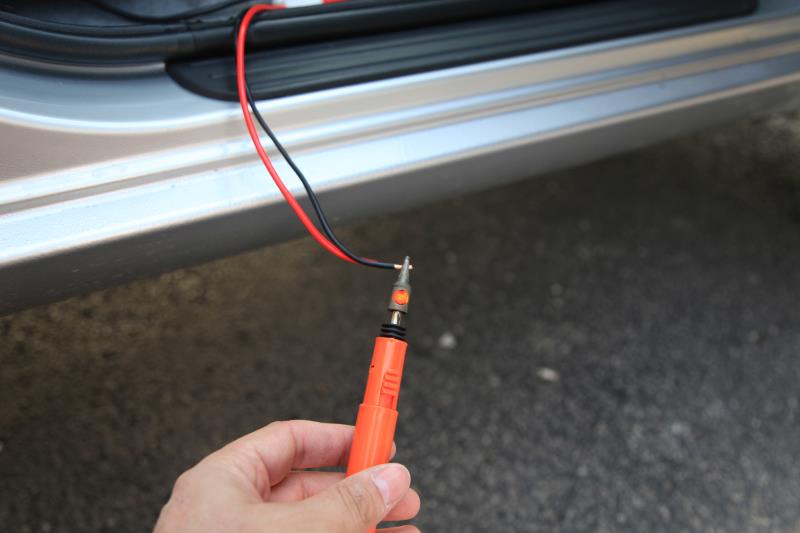 Soldering iron hard at work...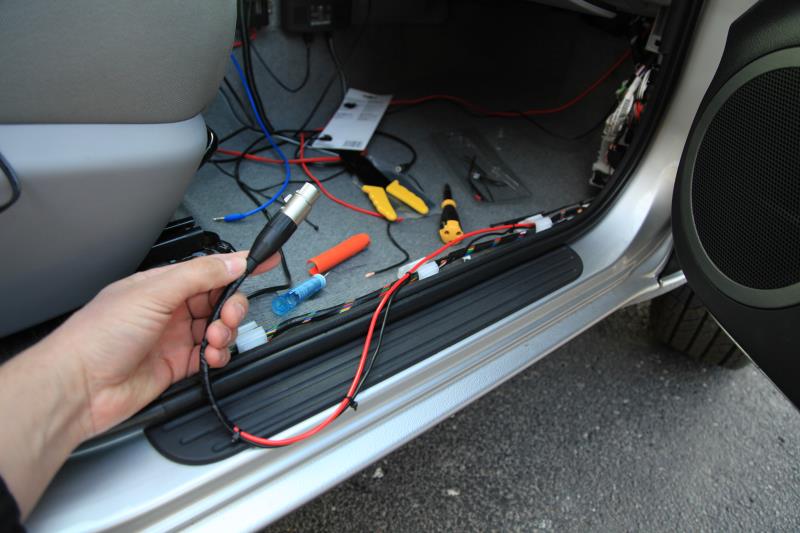 Yeehar... 1 x 4 Pin DC XLR Plug created.. (Pin 4 is HOT/+)... Thought you would like to know....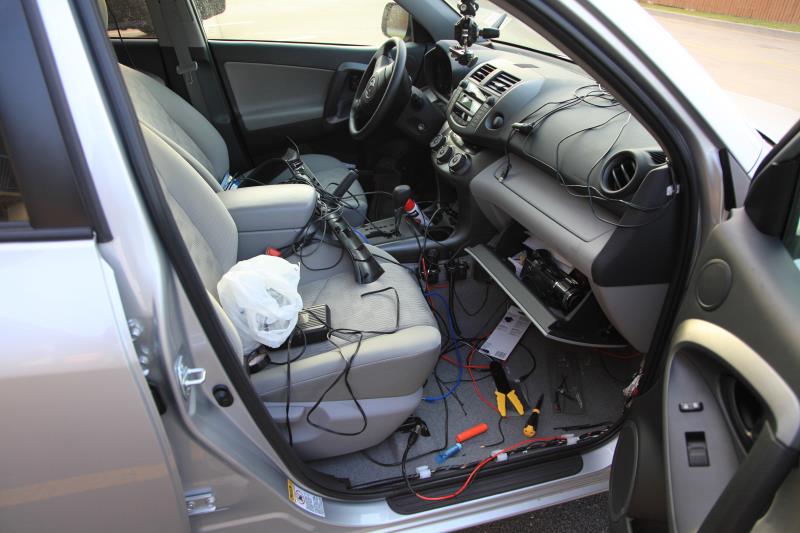 Still a little messy.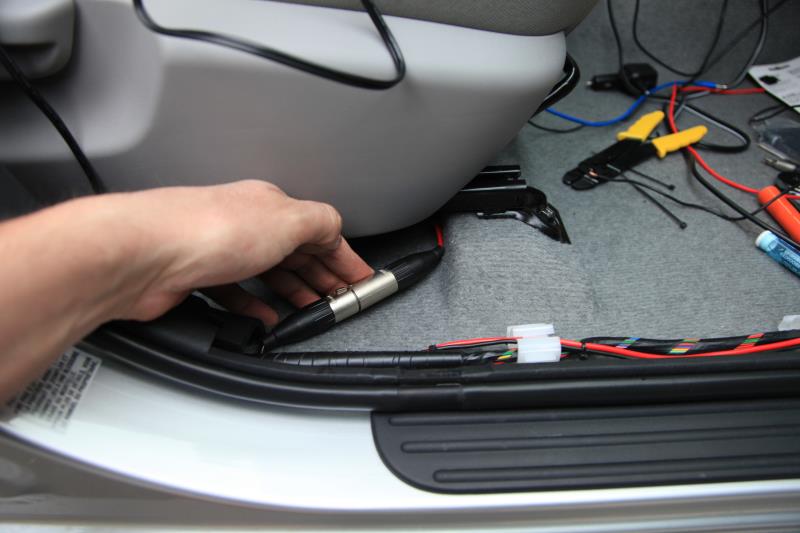 That's nice.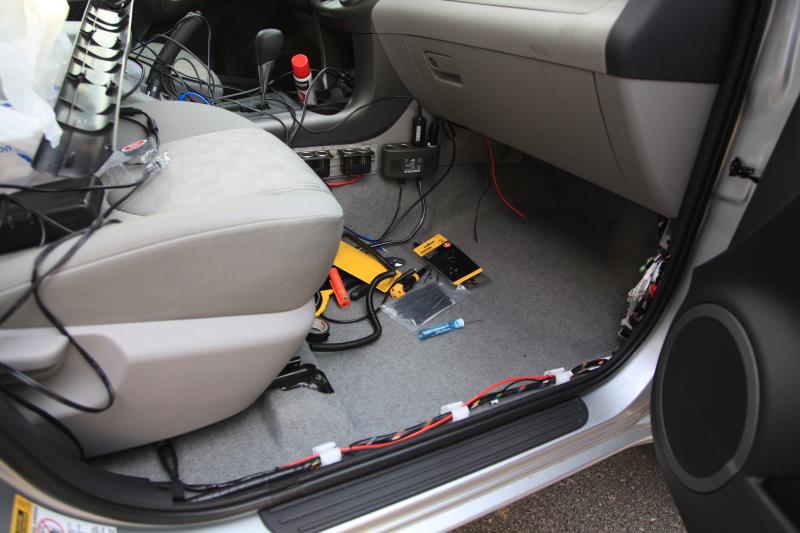 Aha... getting there.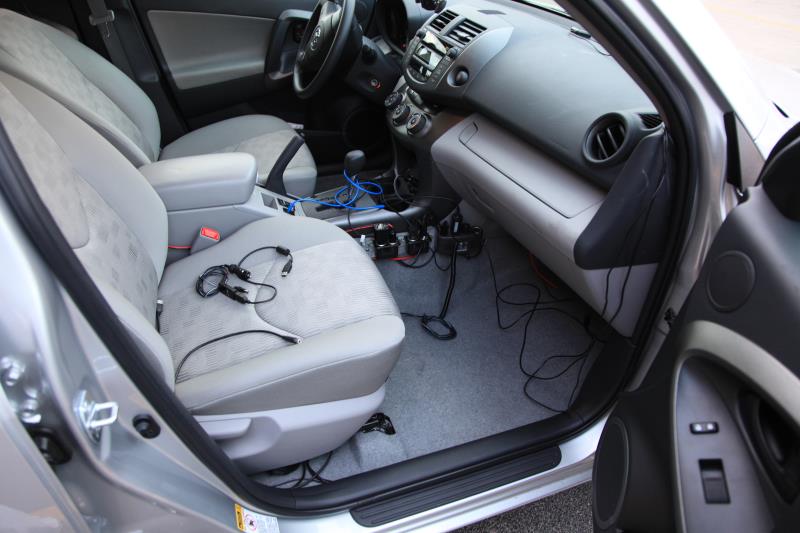 All clean.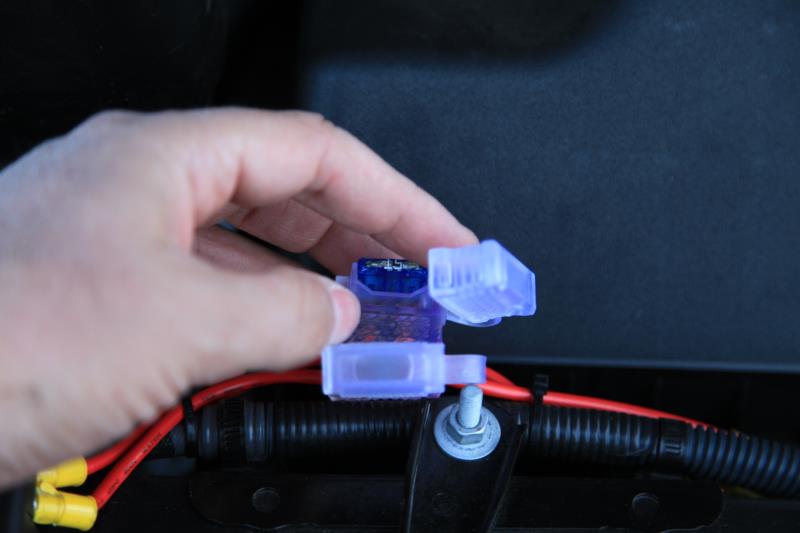 Let's see if there is smoke... hmmmmmm.... NO.

NEXT DAY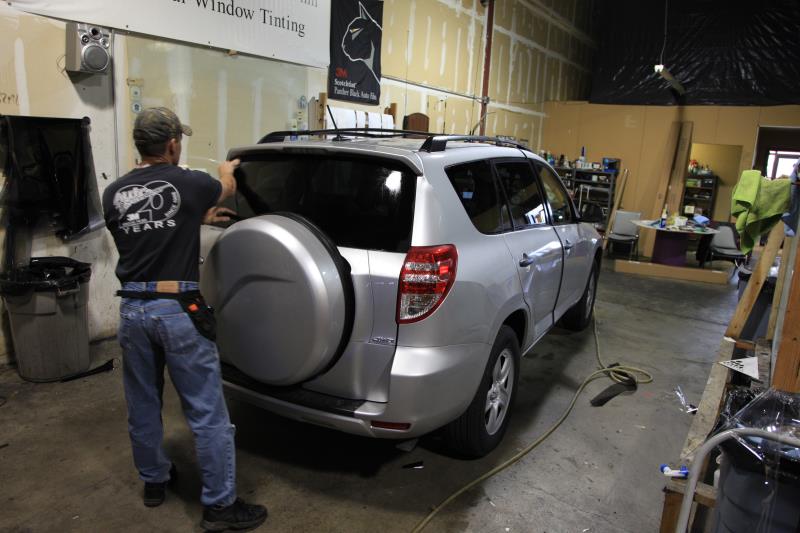 So where are we now?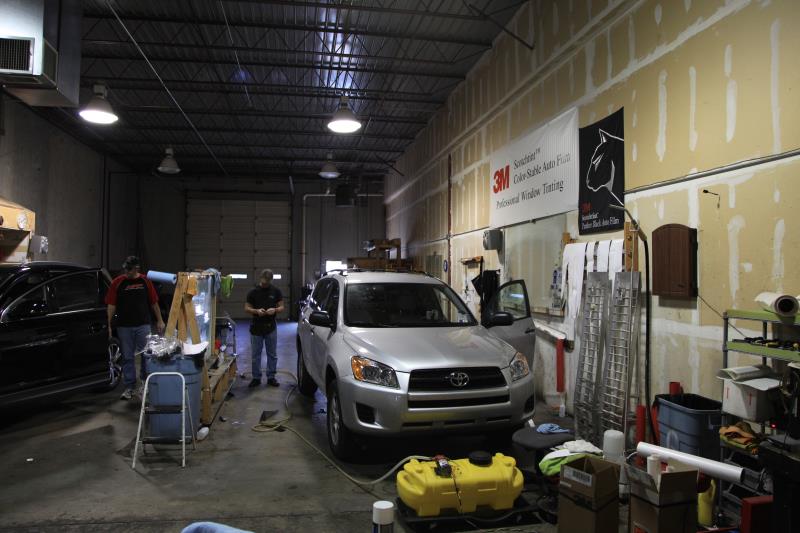 And what are we going to do next to the car?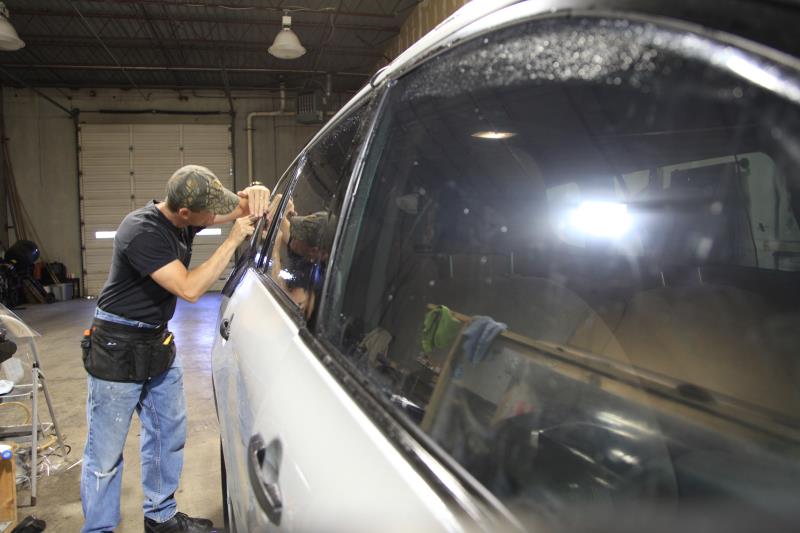 See if you can guess?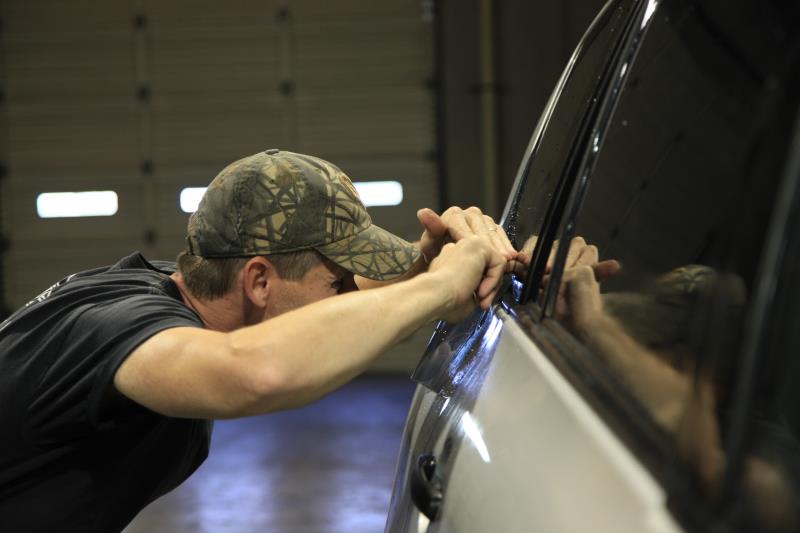 No... I am not window tinting... (well sort of)..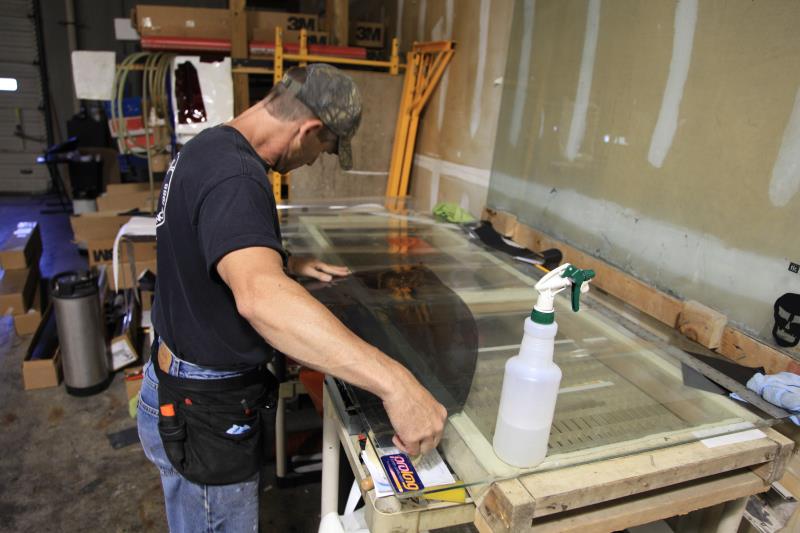 These look dark don't they?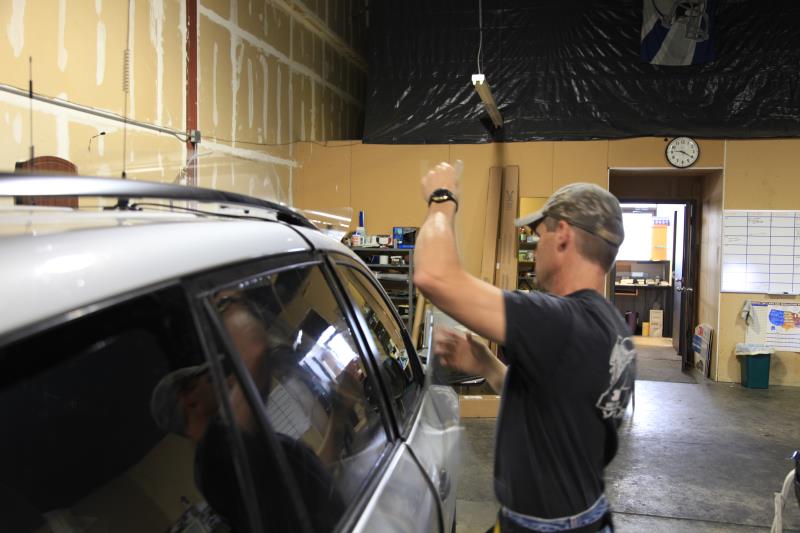 Is this panel clear?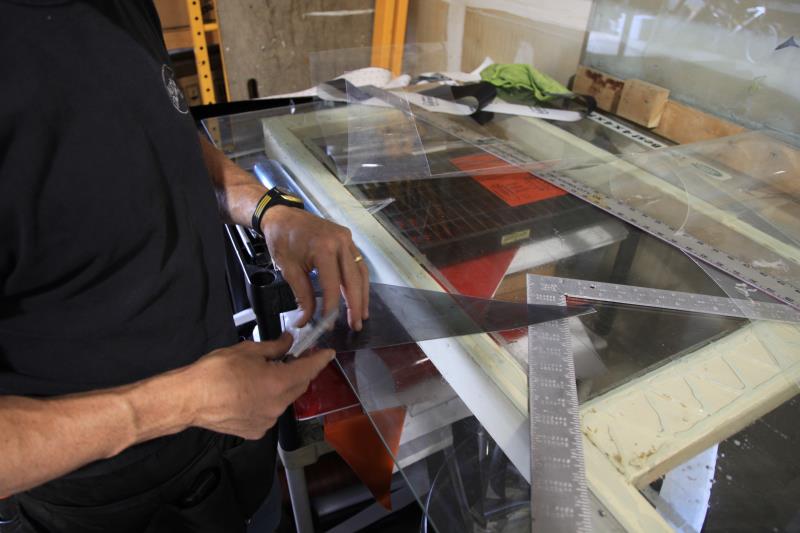 Why, yes it is.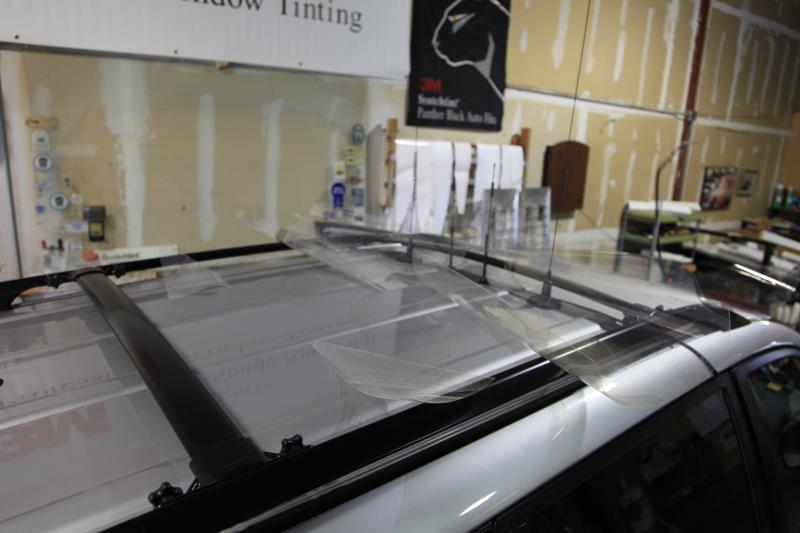 It's about time I tell you.. These are all clear 0.8mm 3M Safety Laminate.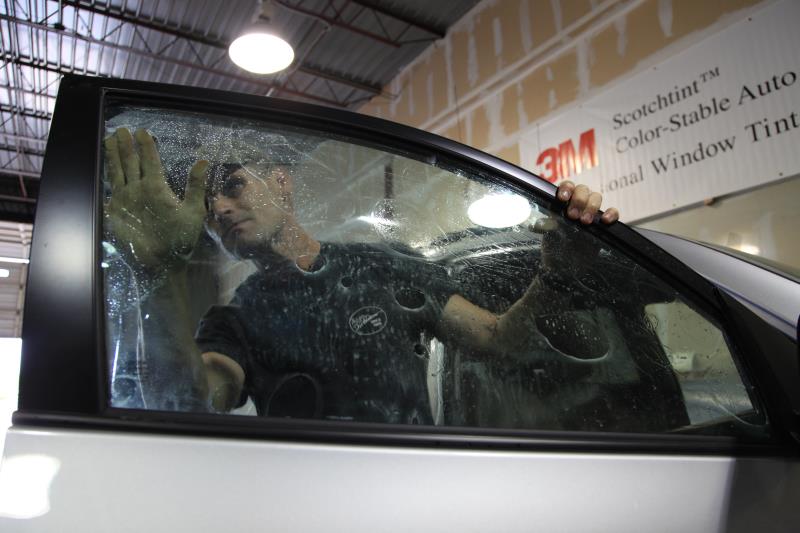 They go on the inside of the window.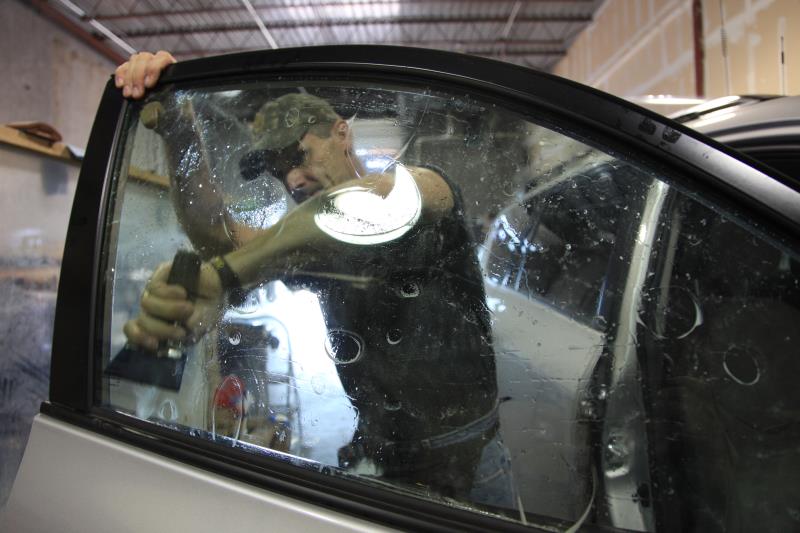 What are they used for?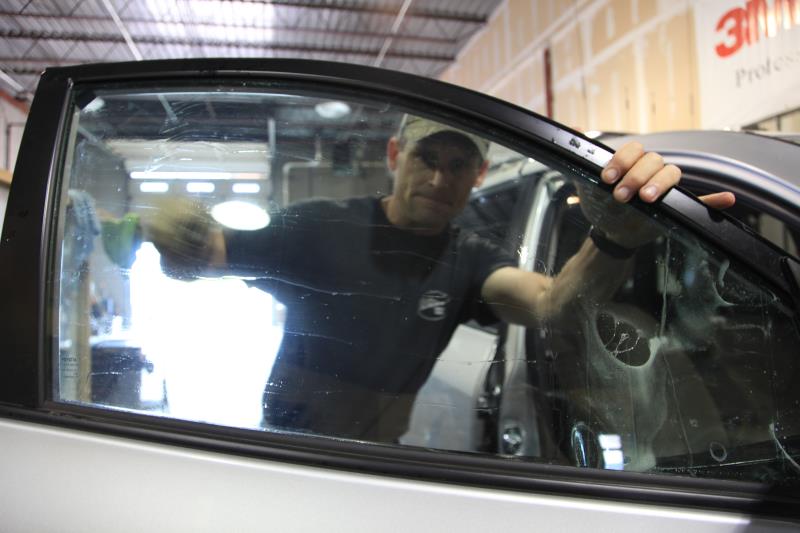 Well.. they protect the window from smashing and shattering into tiny pieces.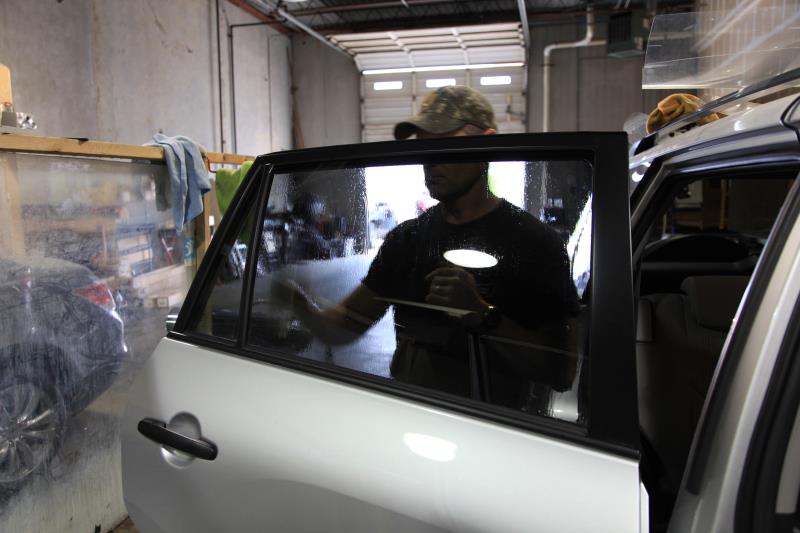 In case you have not already realised.. J.P. is working very hard here.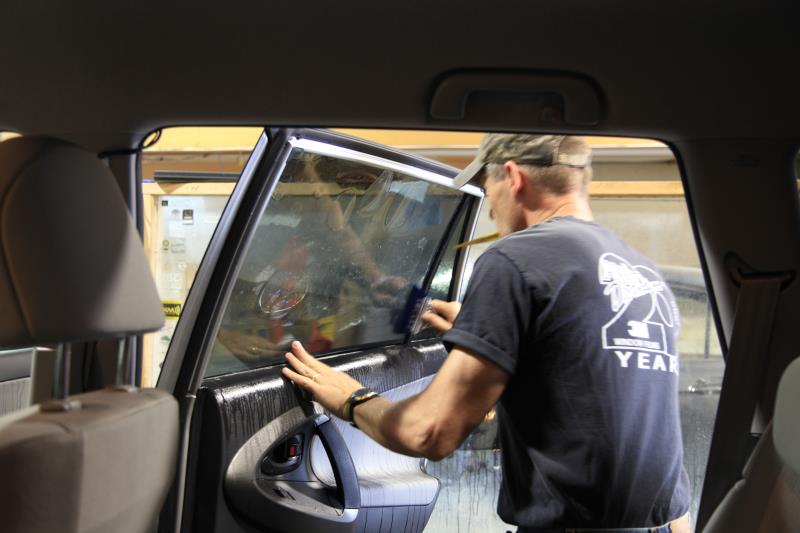 Every window is being done, except for the windscreen.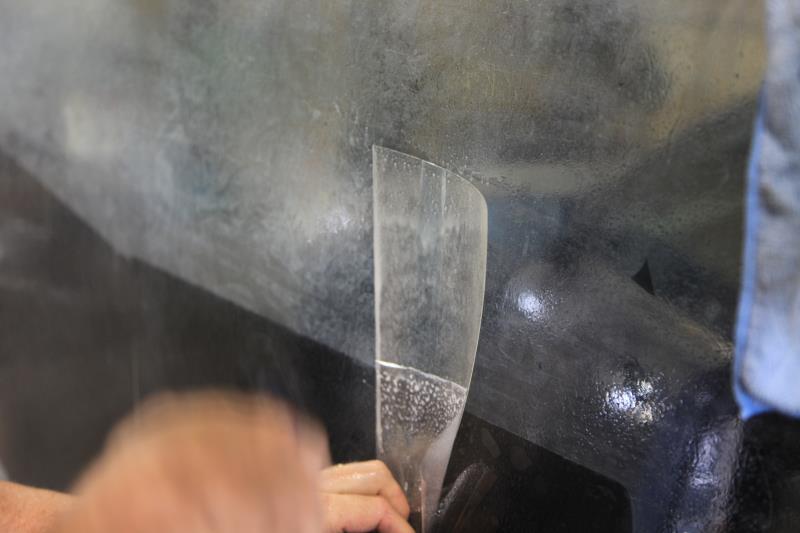 It is being sprayed with water and Johnson's baby shampoo so it's workable.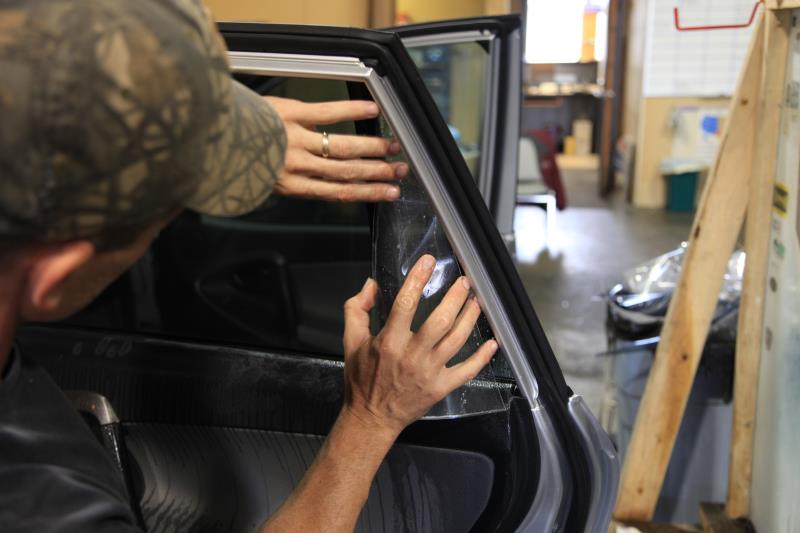 Inserting the little panel...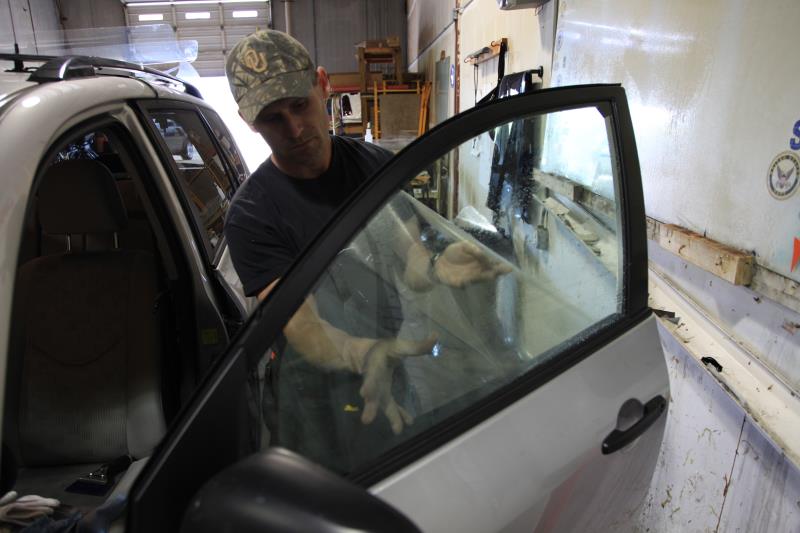 Now for the other side.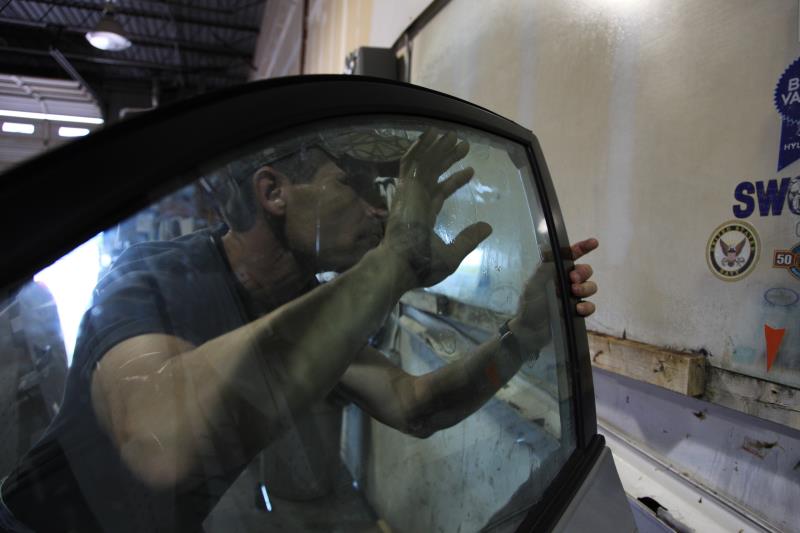 Will these protect me from hail and shattering glass?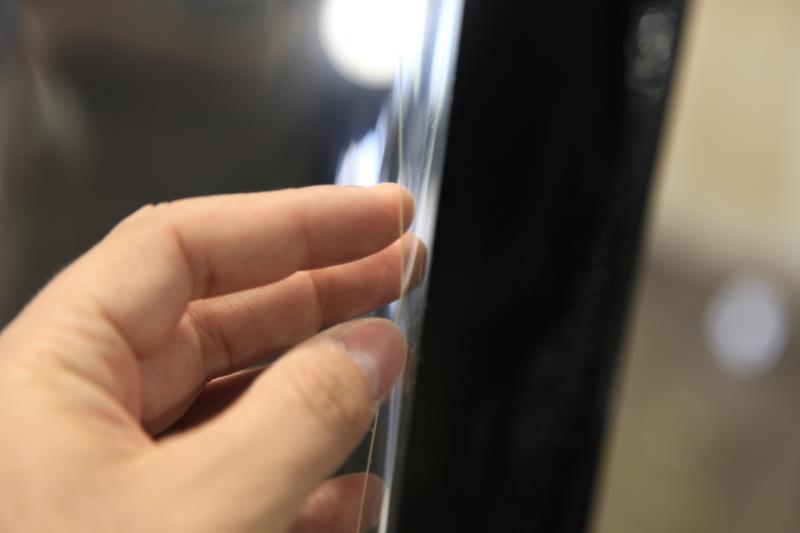 You bet they will!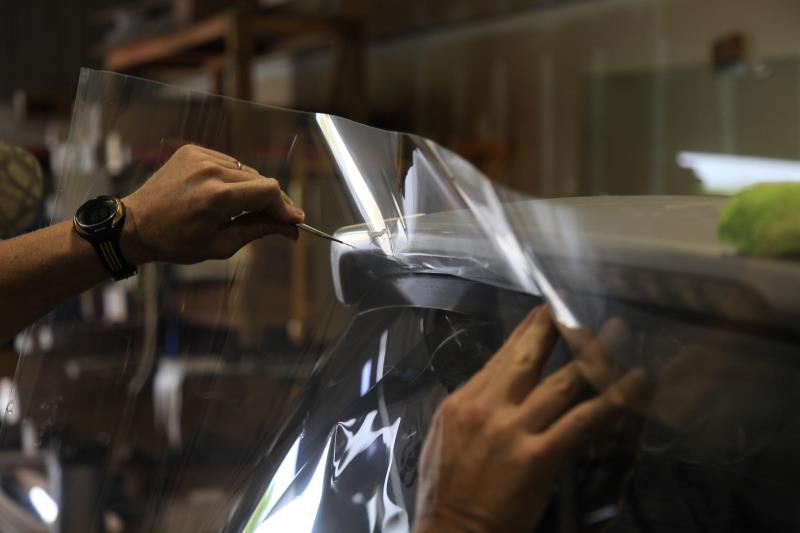 I was looking at lexan sheeting, but these are a great deal cheaper..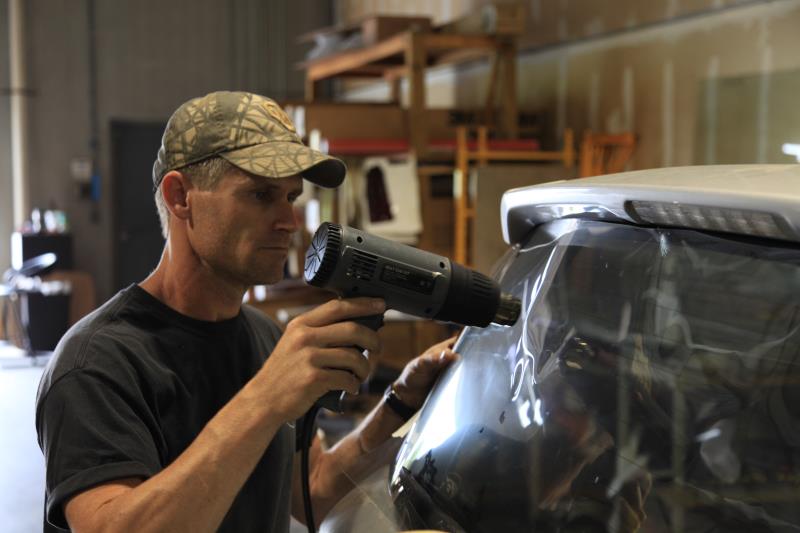 The whole car was done for under $300.00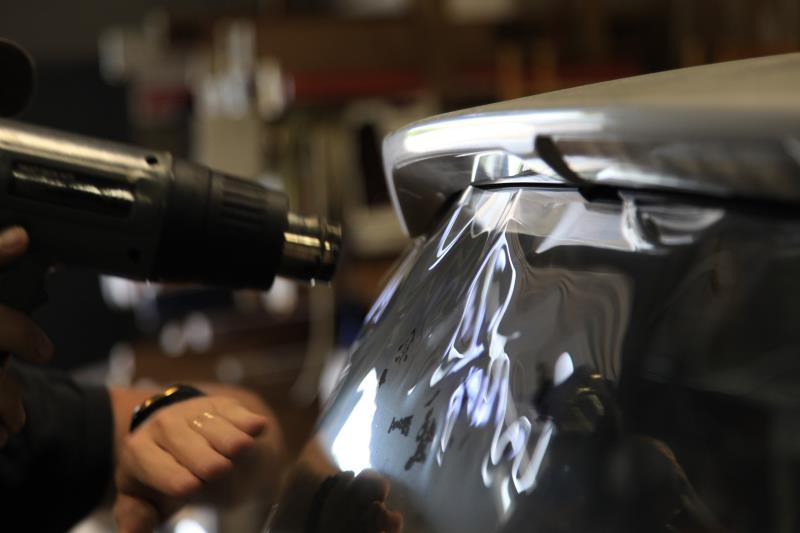 You can take a sledge hammer to these windows and they will NOT shatter.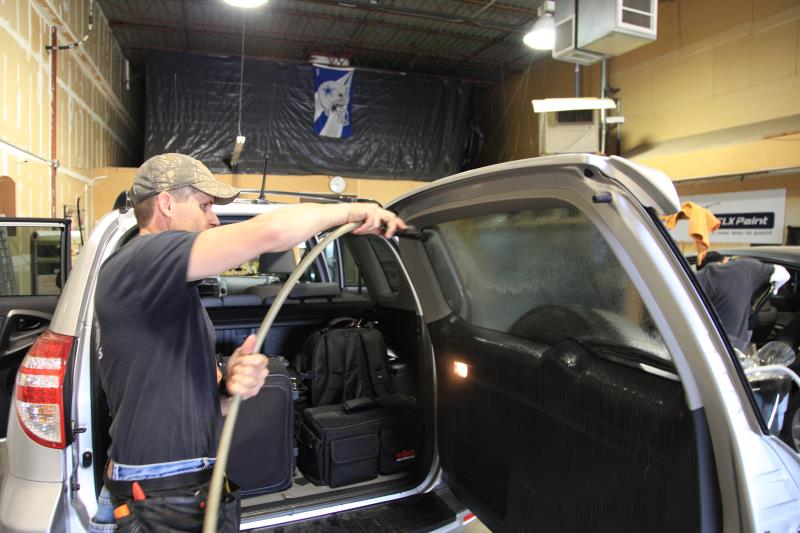 J.P. is doing a genius job on the rear window.. 0.8mm 3M safety film is very hard to heat and mould on rounded
rear windows.. He was very proud of his efforts.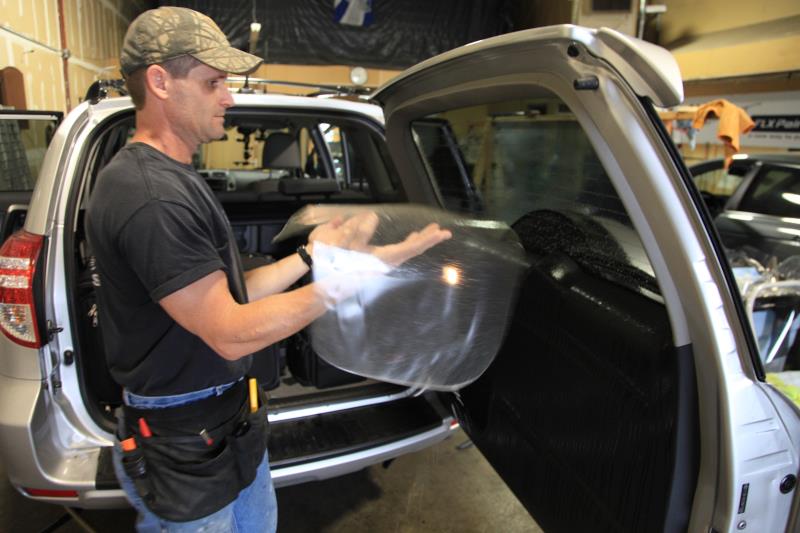 The last film going on.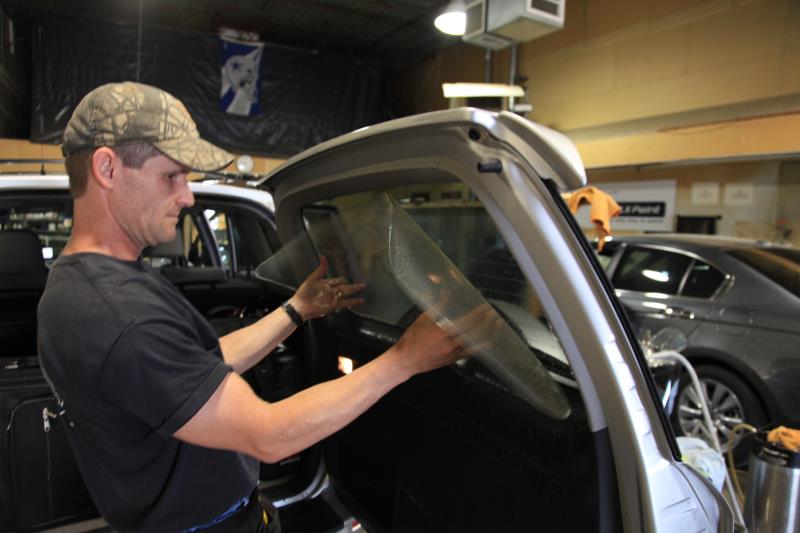 Almost there.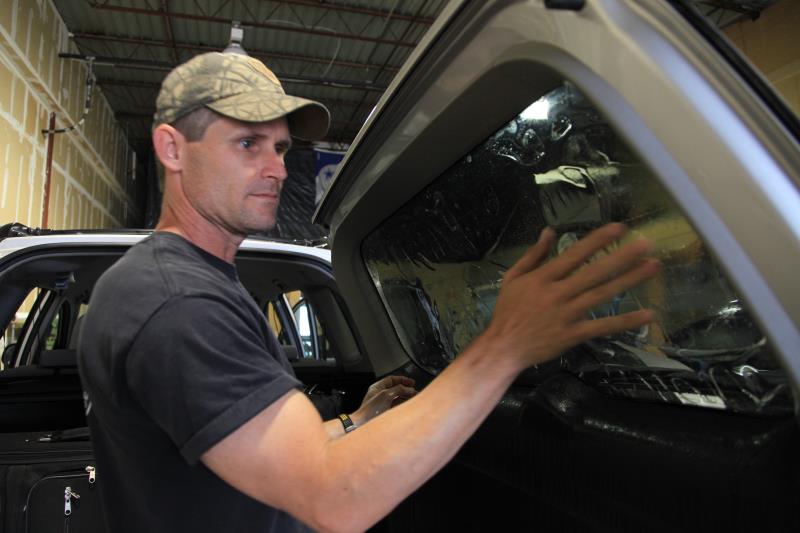 Moving into position.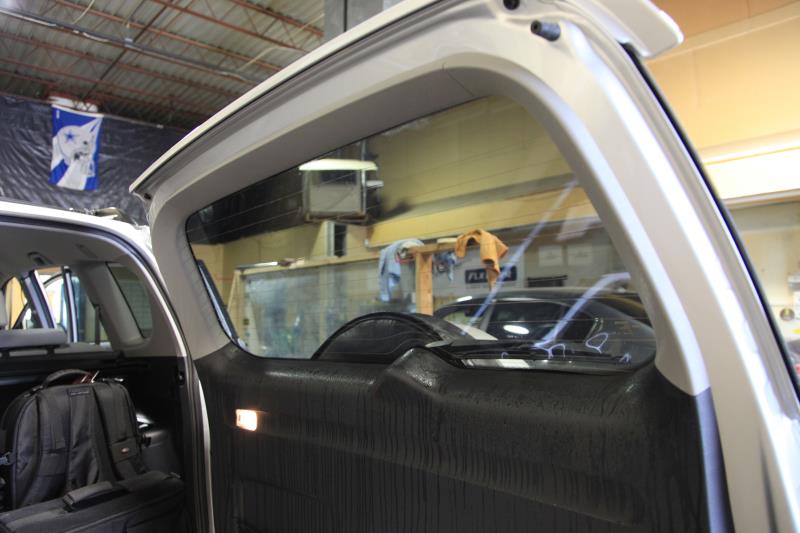 Done!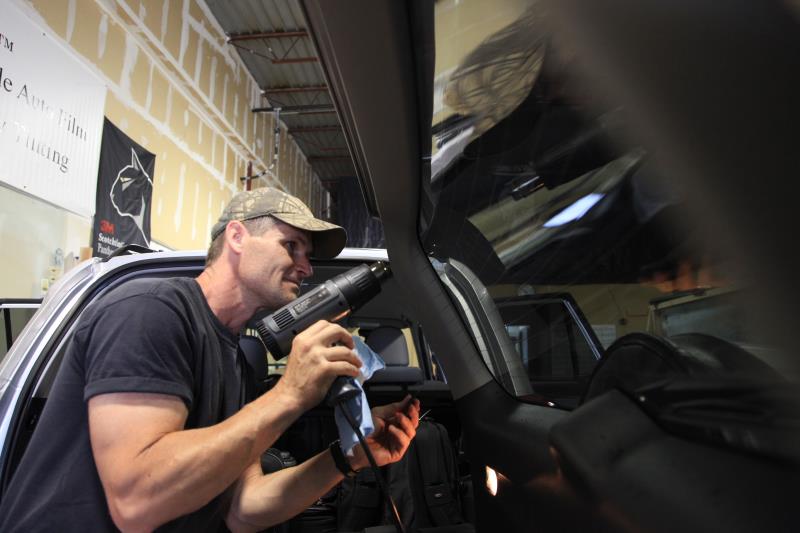 Almost..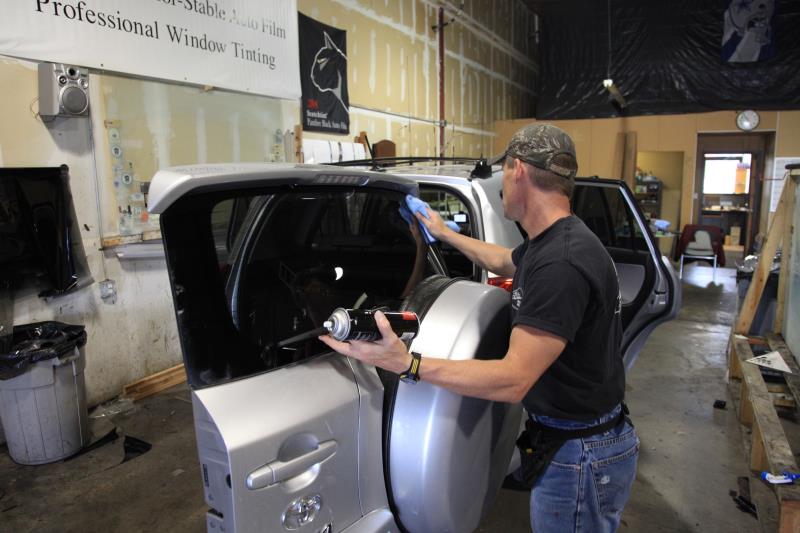 He is a perfectionist..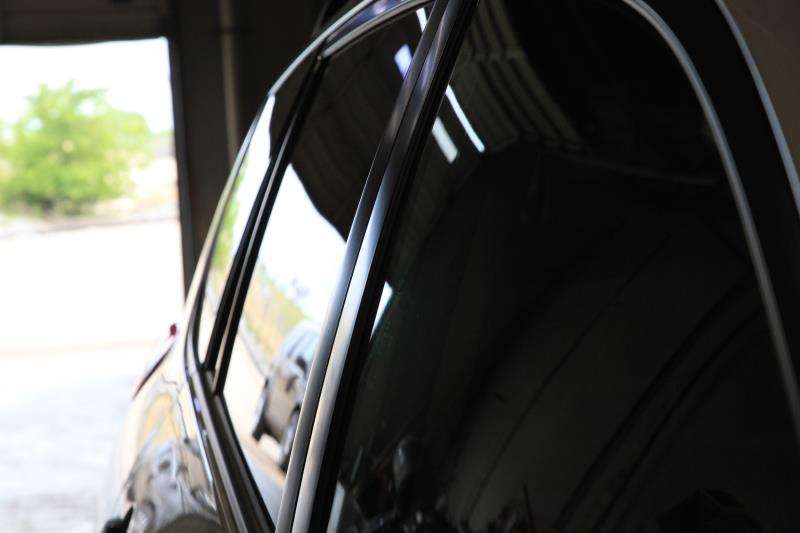 Great work.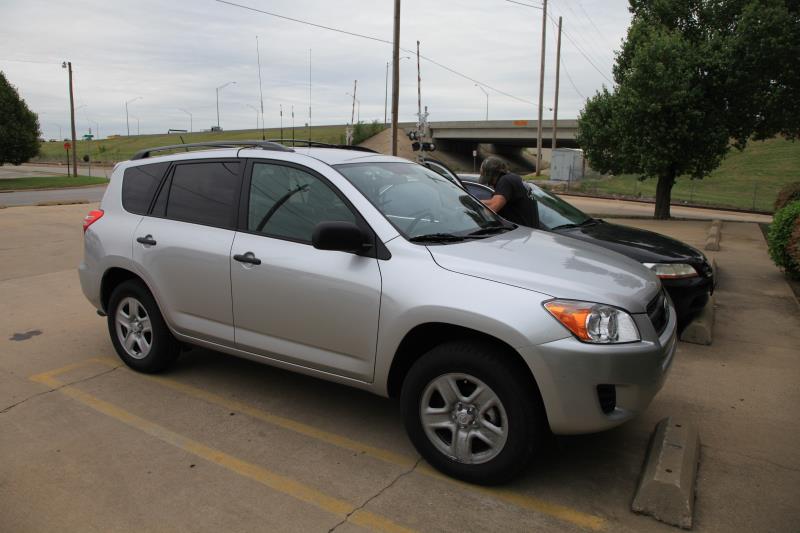 All protected.. except the windscreen.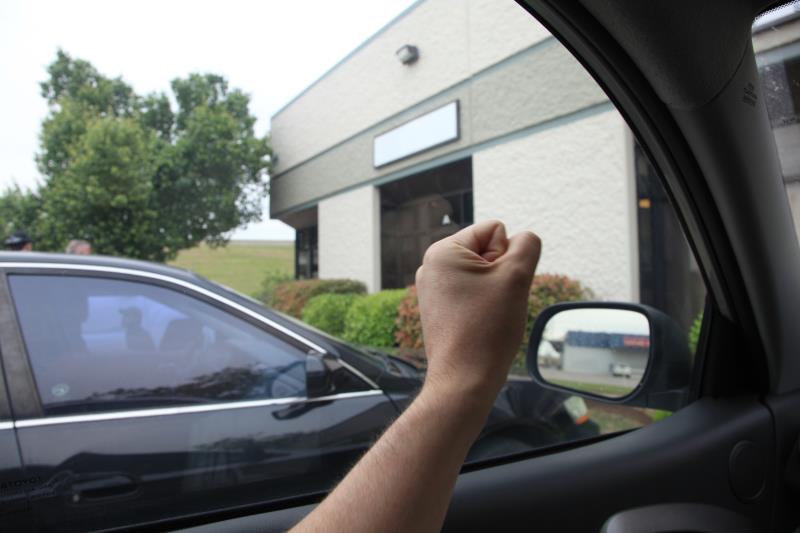 Testing it out.. Hurt my knuckles smashing it.
The specialised tinting/process is hard to find.. so here are his details.
Auto Distinctions, 10404, E 55th Pl, Tulsa Ok. Ph:918-665-2886

Demo of these products in action
http://solutions.3m.com/wps/portal/3M/en_US/Window_Film/Solutions/Markets-Products/Residential/Safety-Security_Window_Films/
Thanks again for the hard work JP.

NOW STORM CHASING... Almost..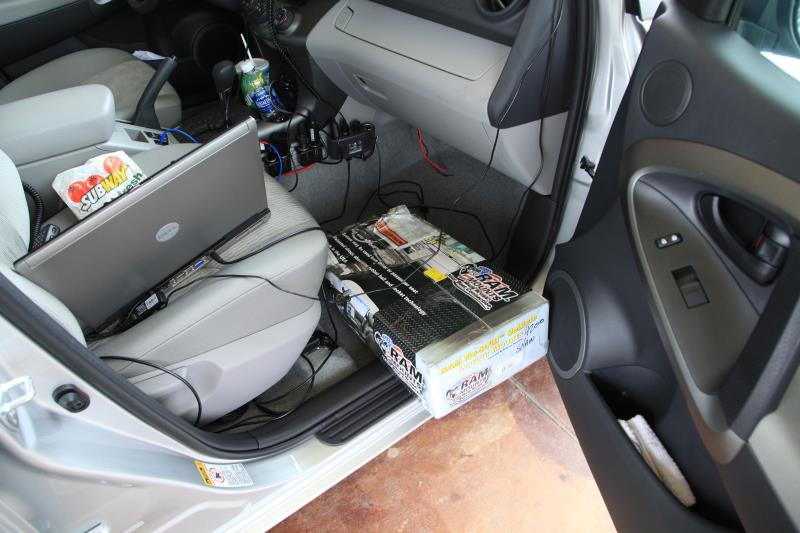 Headed to the hotel to see if my package arrived.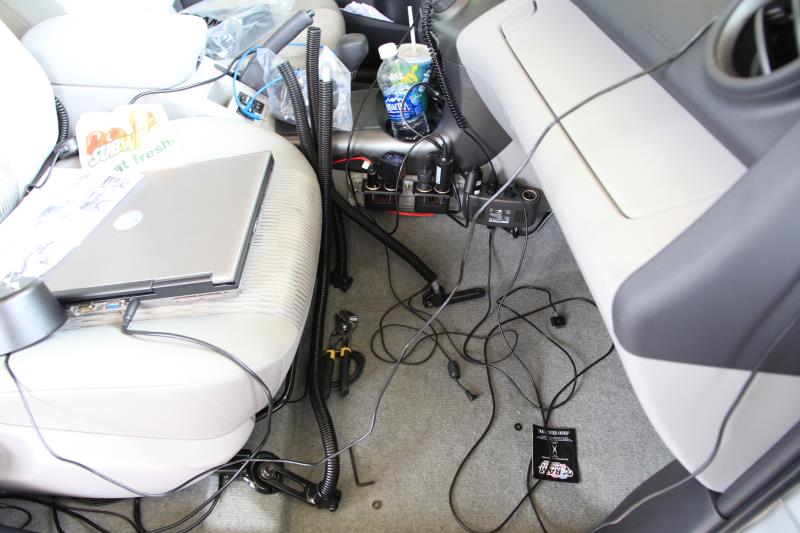 Spent the next hour trying to install the damn thing.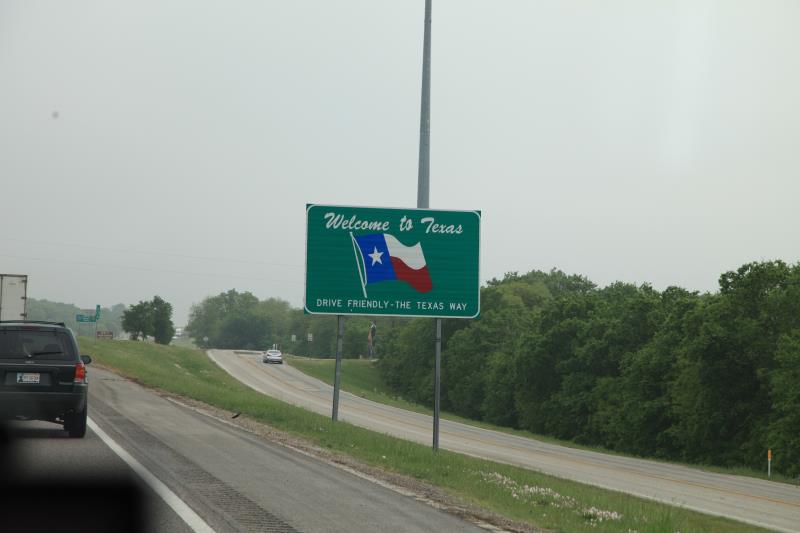 Gave up and went to Texas.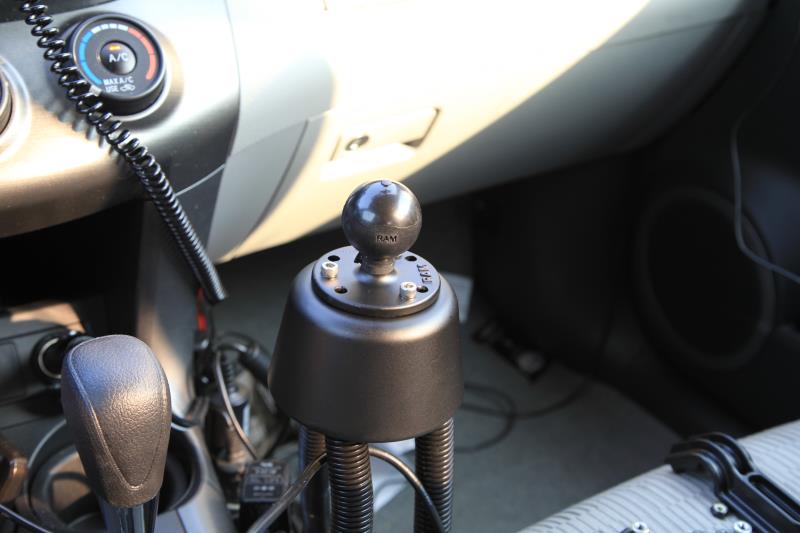 I threaded one of the bolts and had to go to Walmart (to borrow their bolt cutters)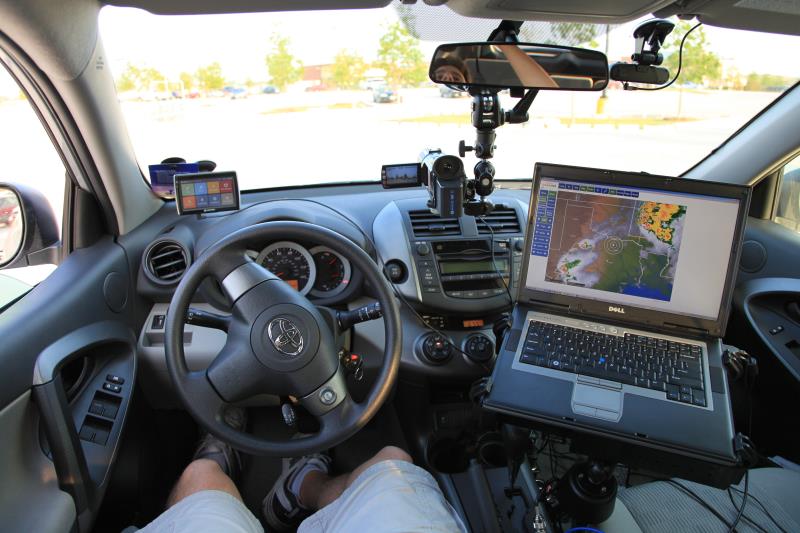 But, persistence pays off.
Only need the windscreen protection and 2nd power supply to the safety lighting on the car...