USA Storm Chasing Expedition - 4 June, 2010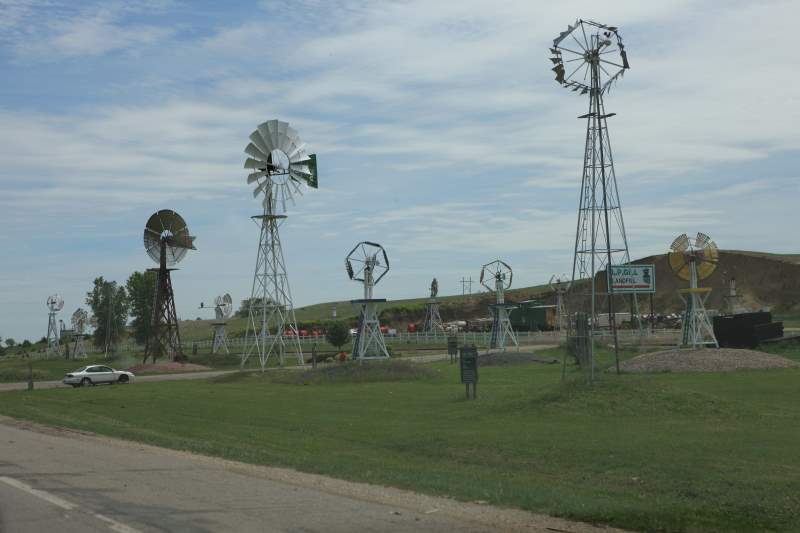 I see windmills.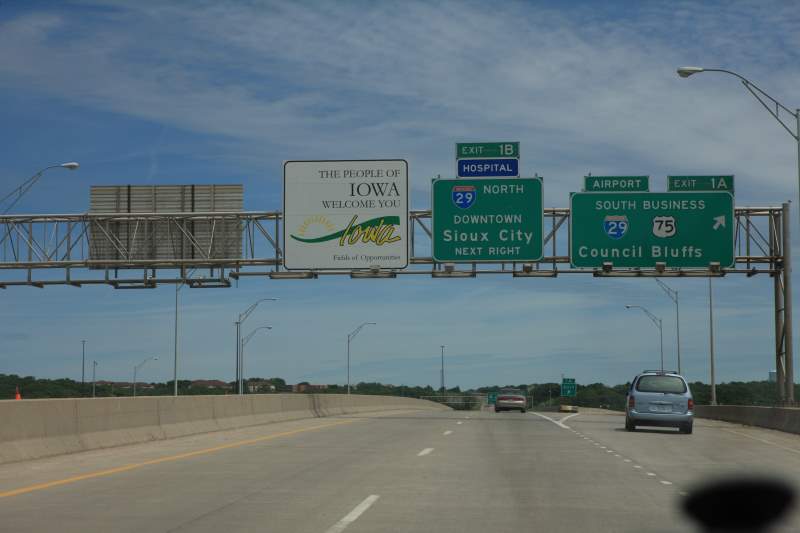 Welcome back to Iowa.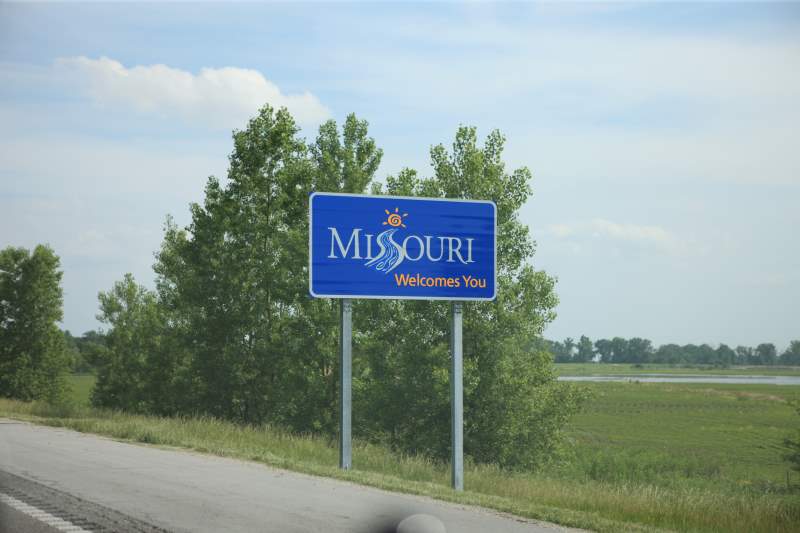 Welcome back to Missouri. Home of the "Brown Recluse Spider".... errrrrrr.....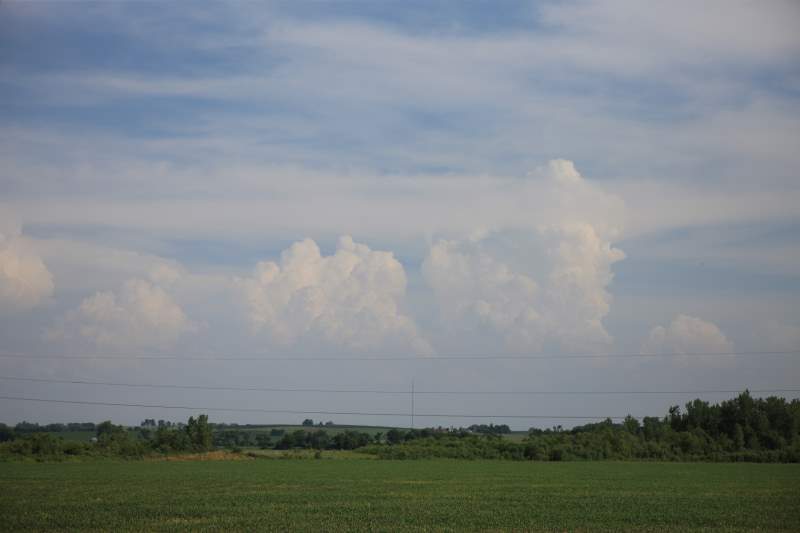 Storms are firing up.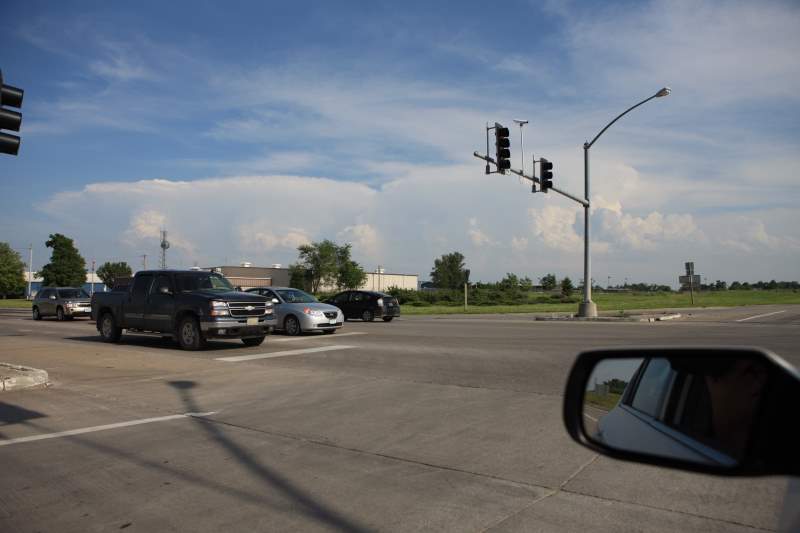 Which one do I pick.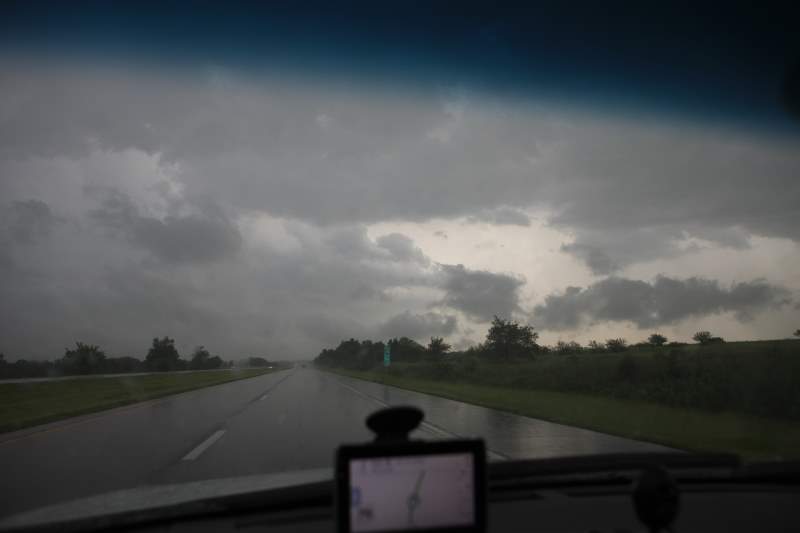 I picked the wrong one.. Time to play catch-up.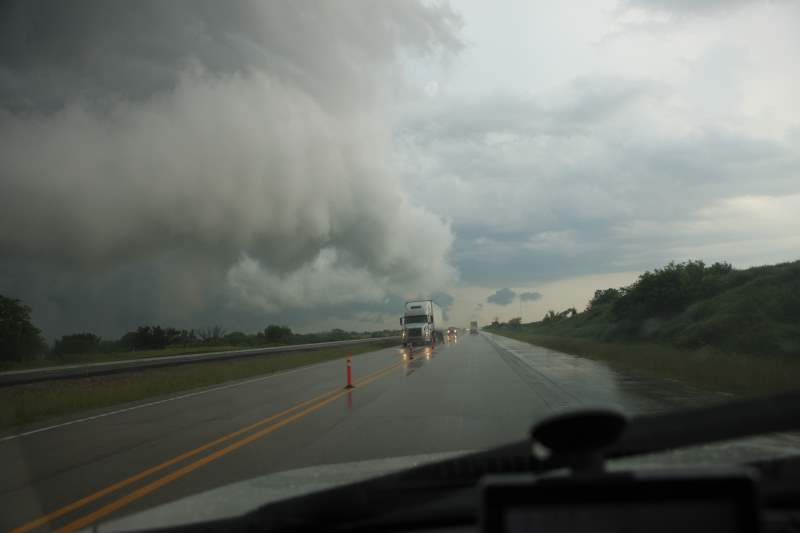 Scary looking cloud.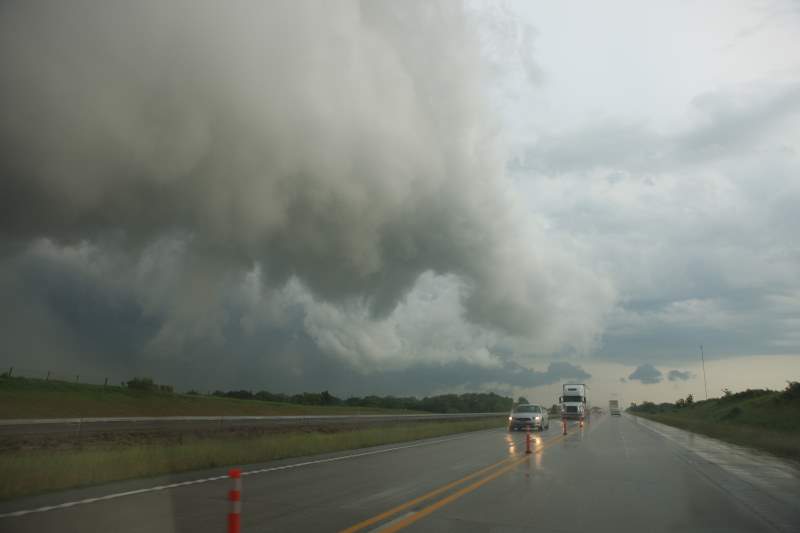 It's headed this way.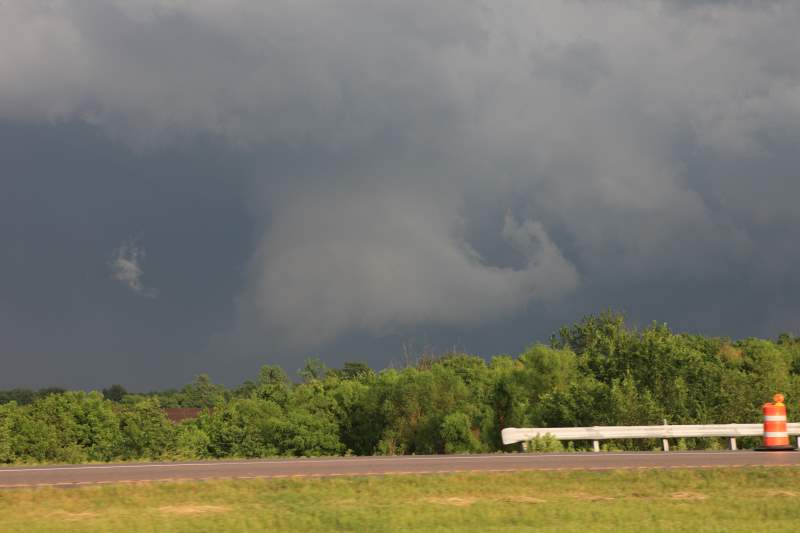 Rotating wall cloud.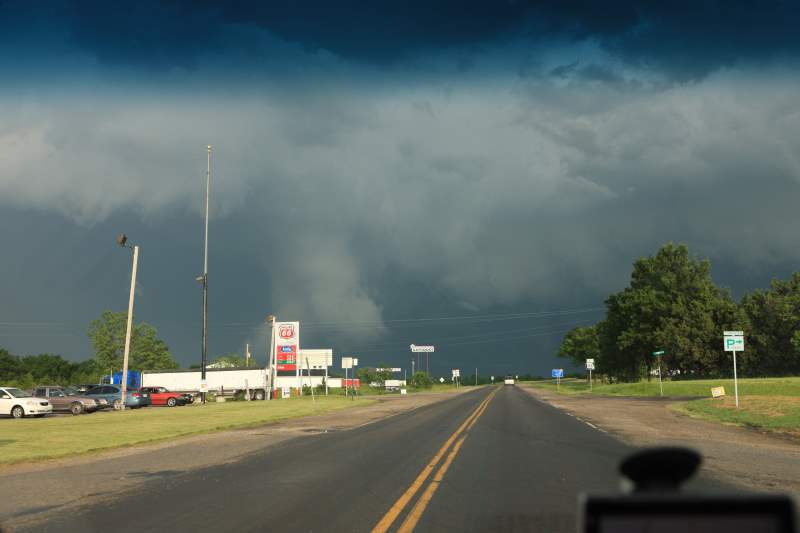 Tornado warning on this cell.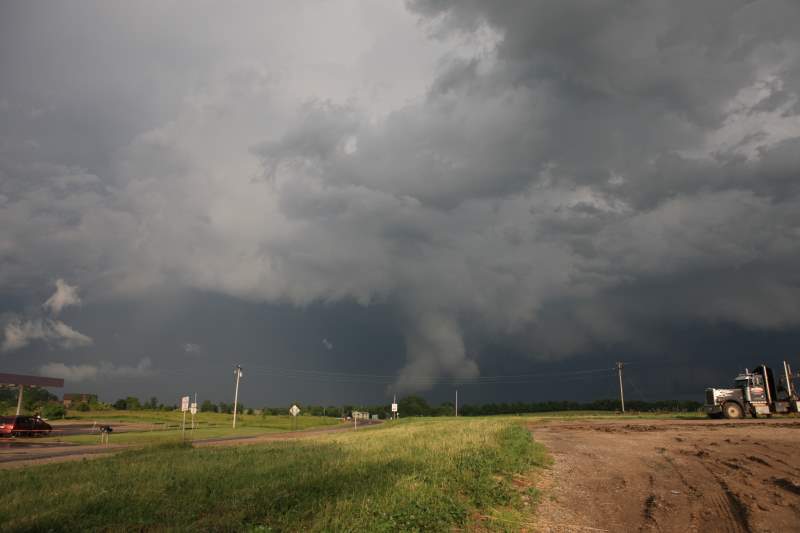 You can see why.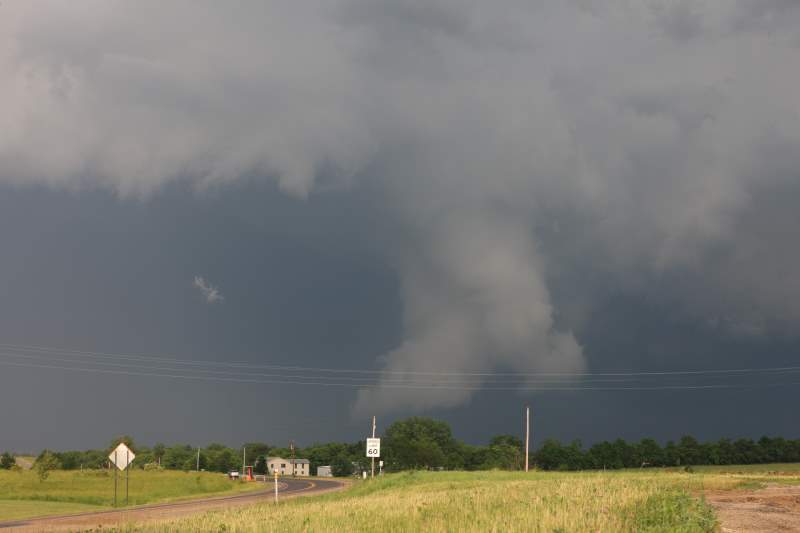 This does look amazing.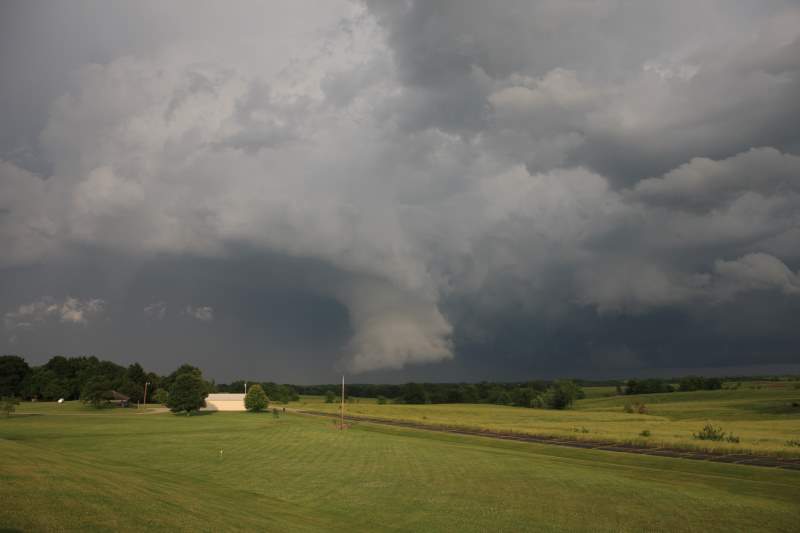 BUT, it is NOT a tornado.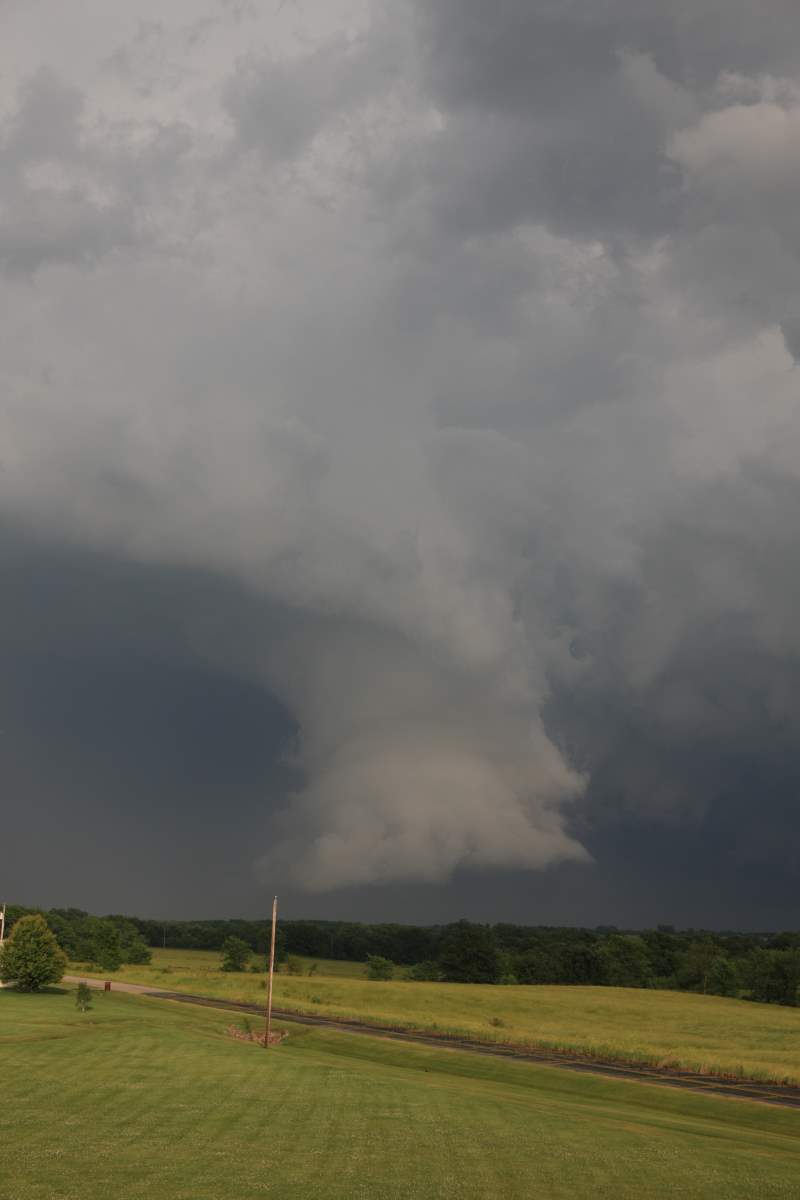 Not yet anyway.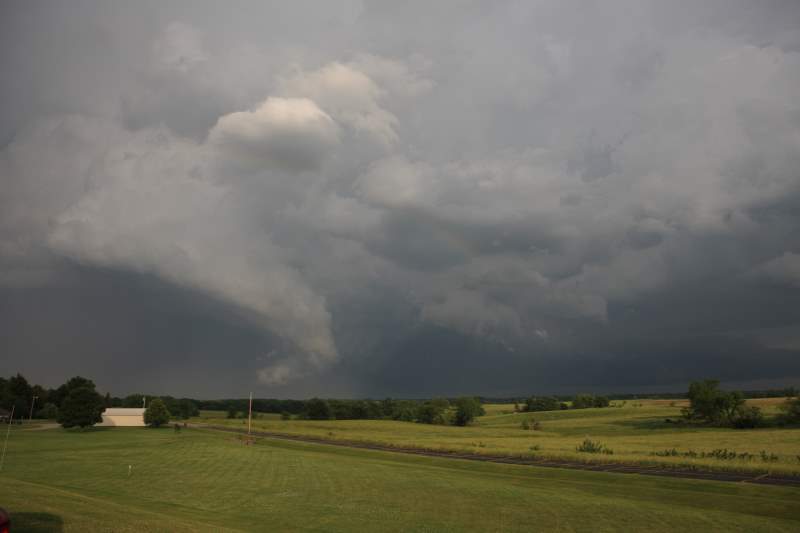 Storm is re-forming.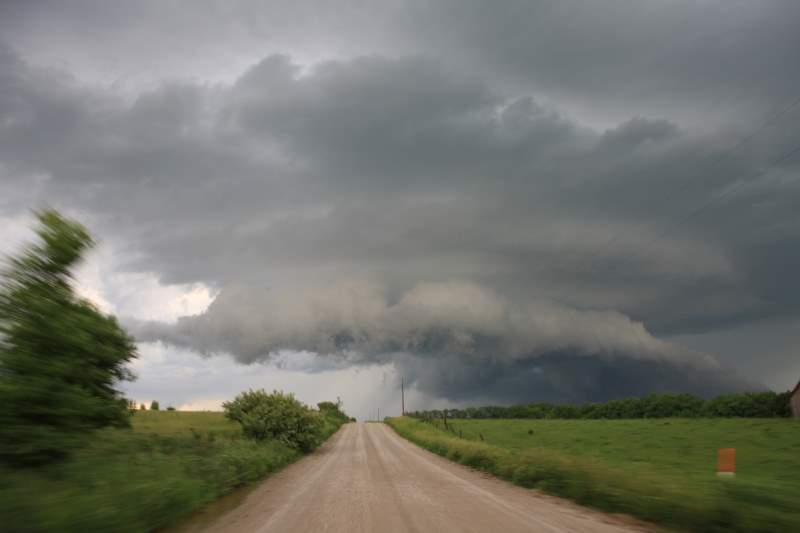 Chasing down some back roads.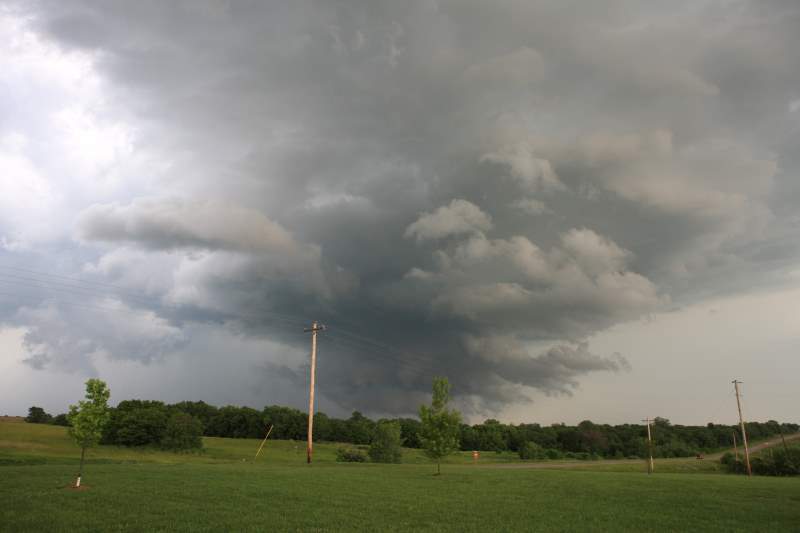 Just lost my laptop data feed. Time to re-boot.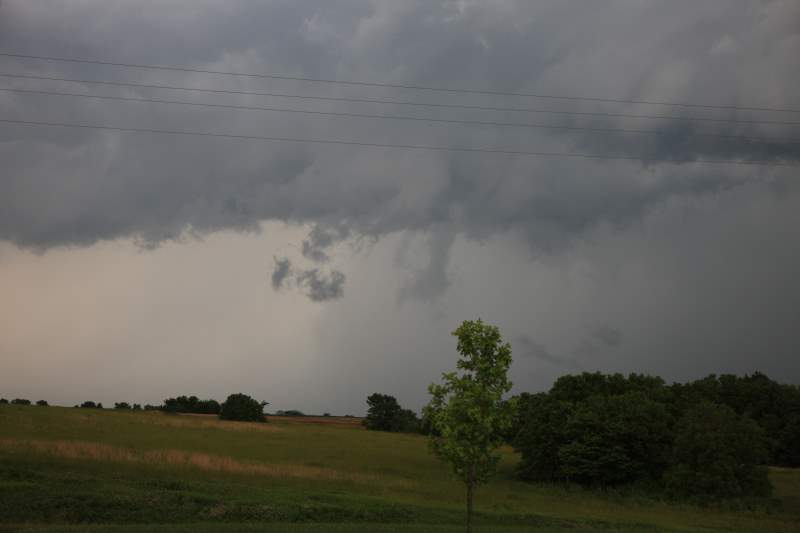 I see a funnel.... no.... It's a scud..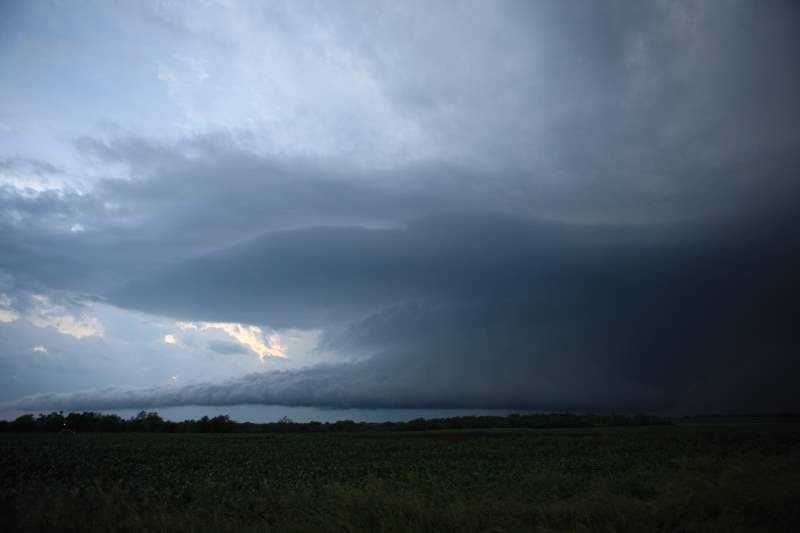 Sunset... partial striated supercell..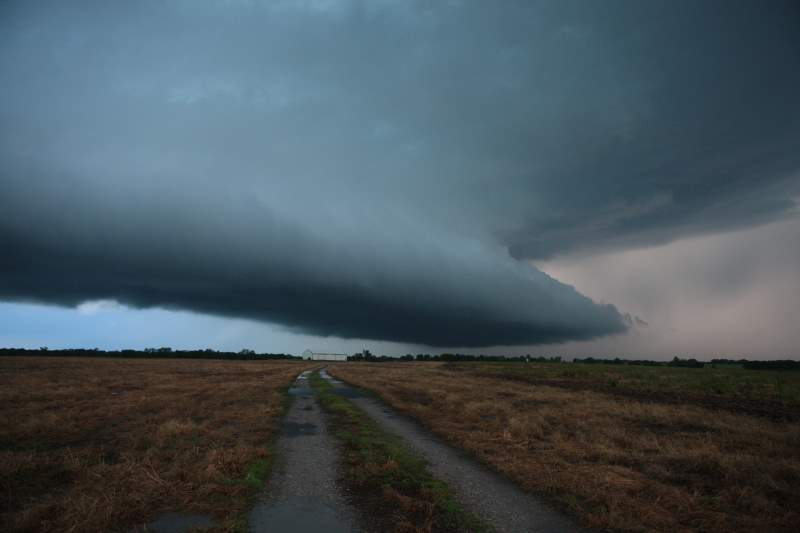 Shelf cloud.. It's actually part of the RFD (Rear flank draft)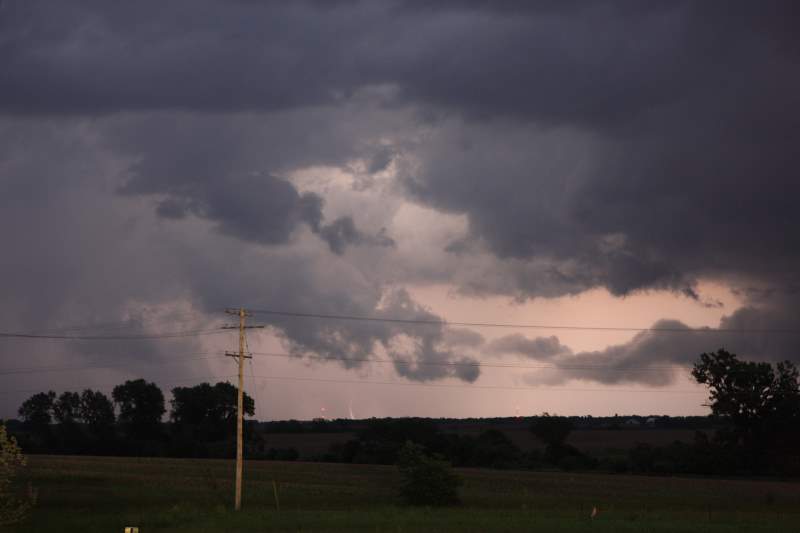 Rotation still present in this storm.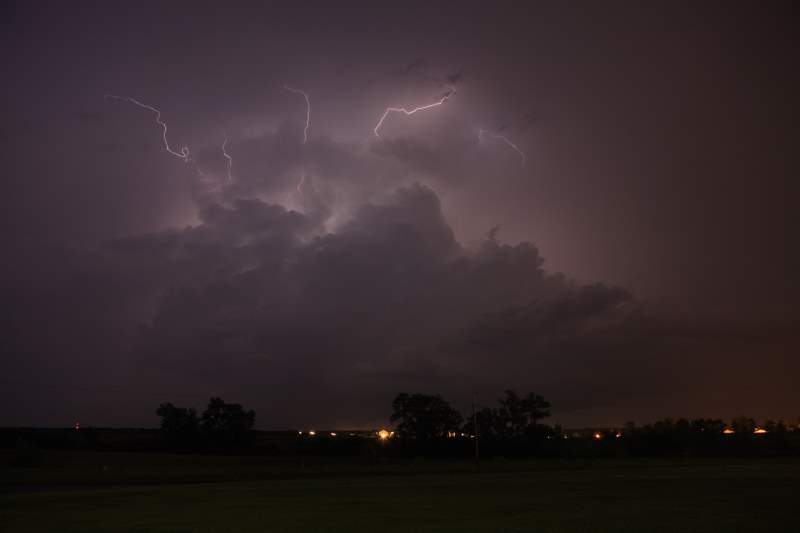 Cool.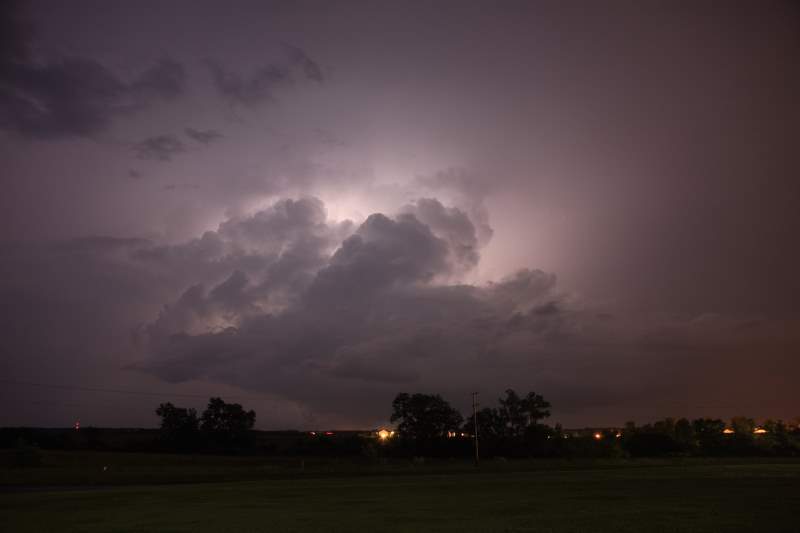 Nice.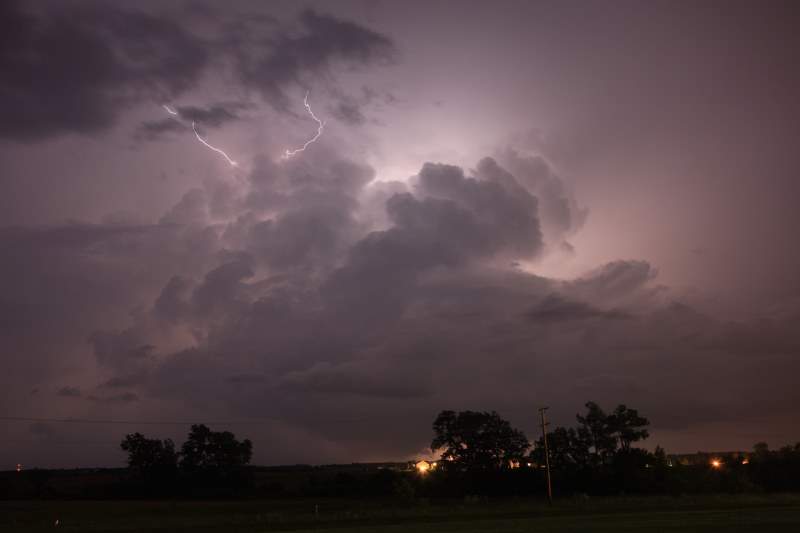 Very Nice.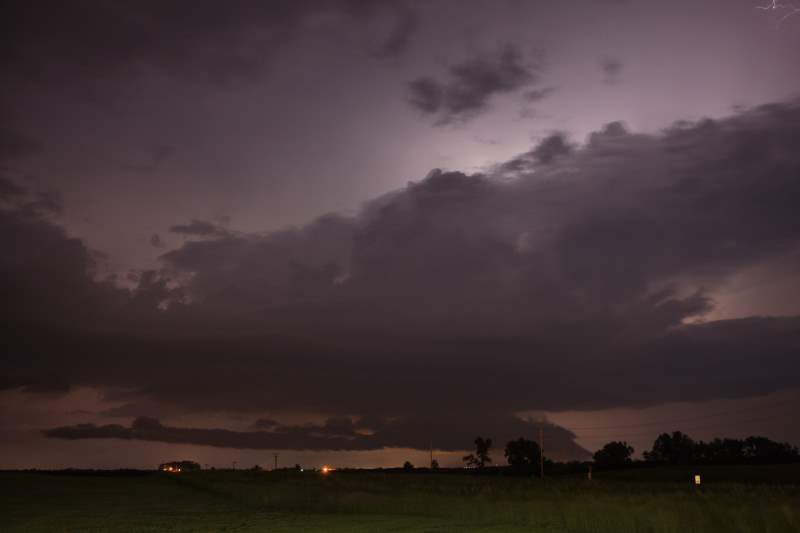 Another storm cell to my north.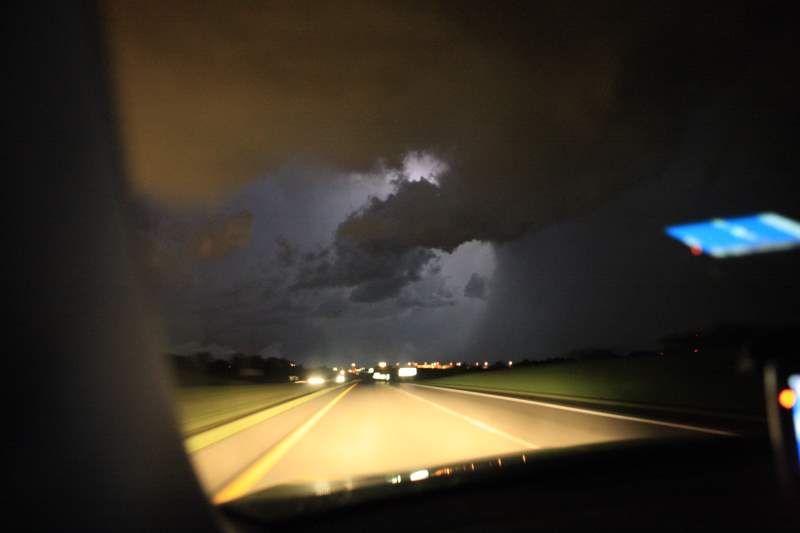 Back on the road, chasing this cell.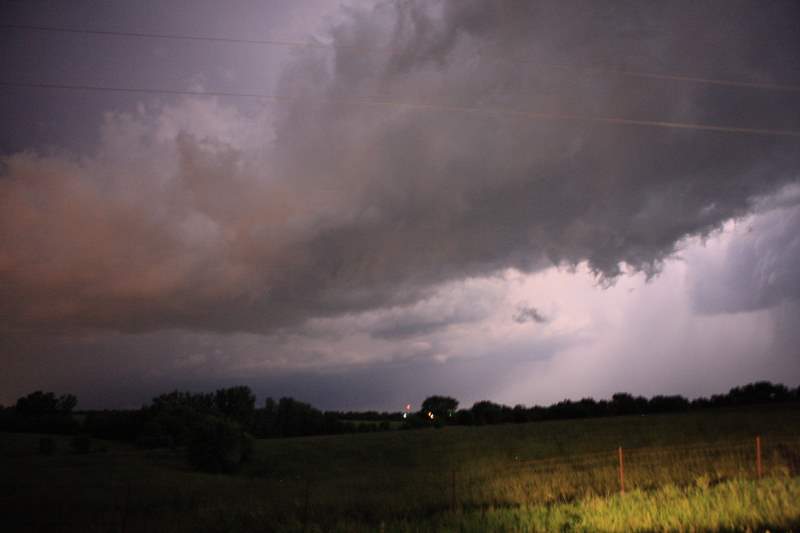 Hail core building.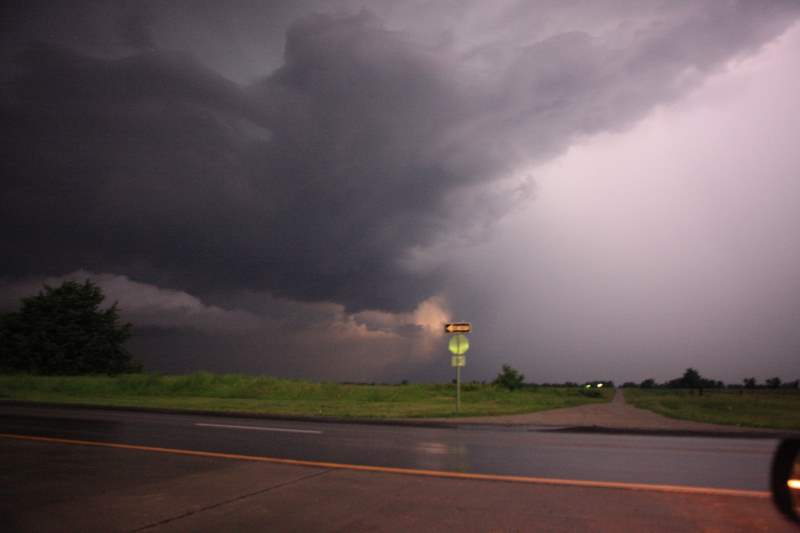 Massive hail core.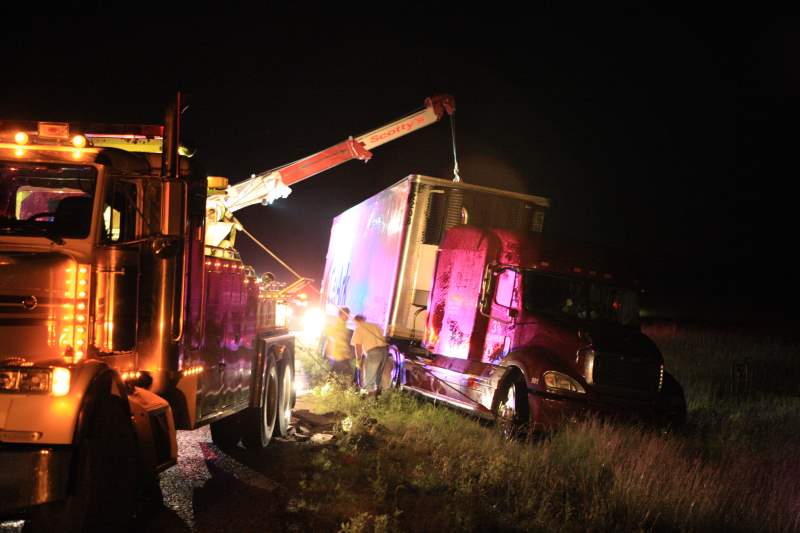 A semi overturned as it hit EF0 Tornadic winds.