USA Storm Chasing Expedition - 1 June, 2010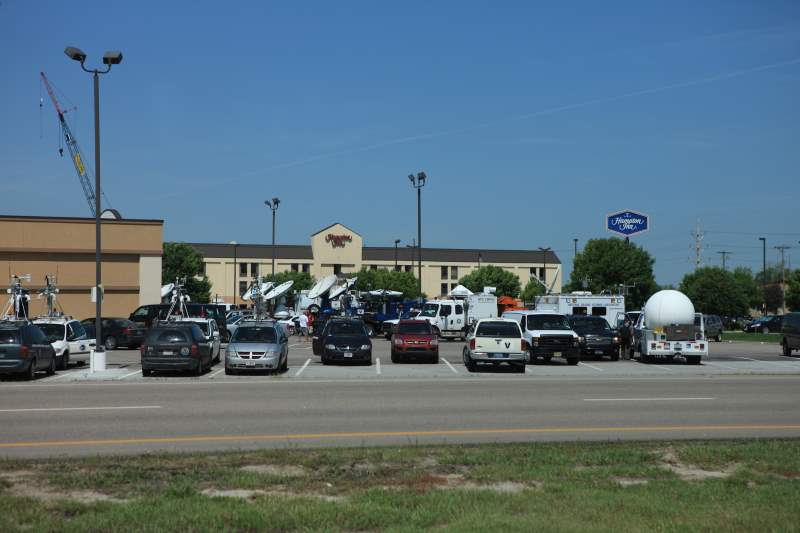 Looks like I found the Vortex2 Crew.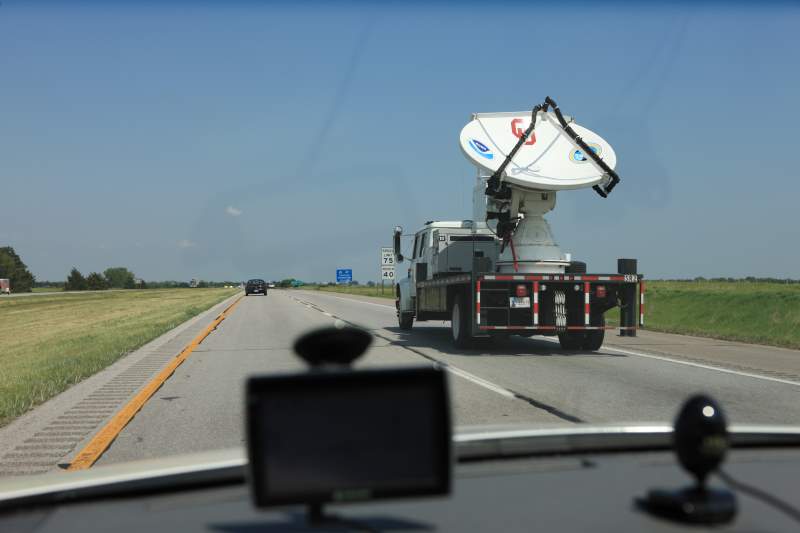 One of the mobile Doppler trucks.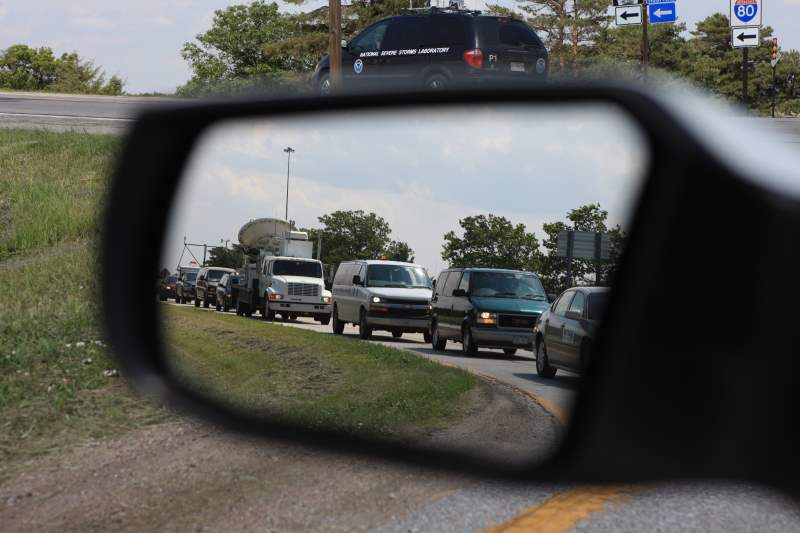 A bit of a traffic jam happening here.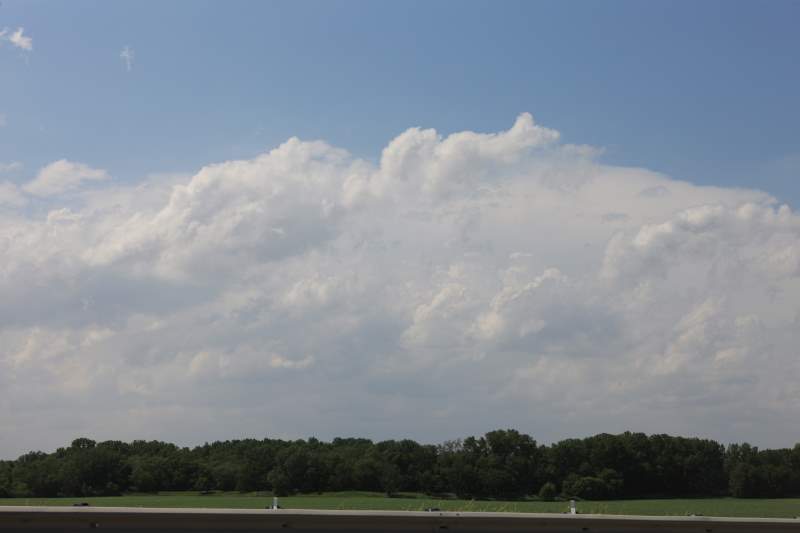 Storms are trying to fire up.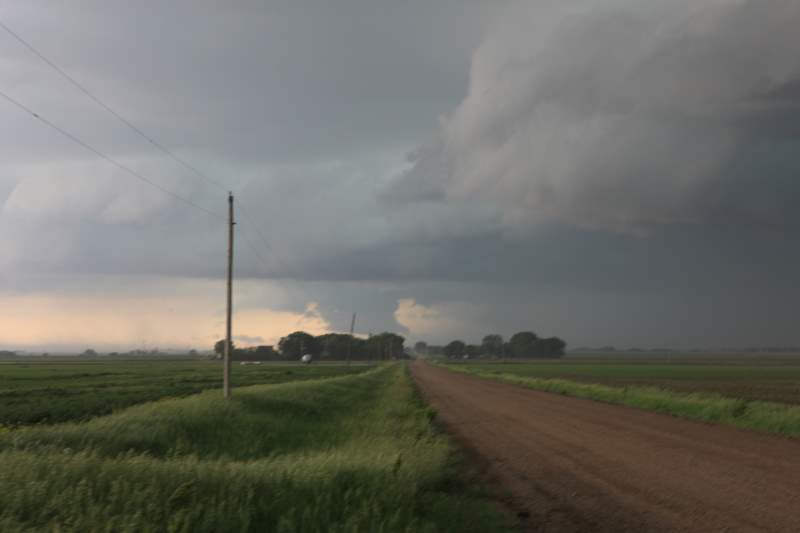 I see a wall cloud.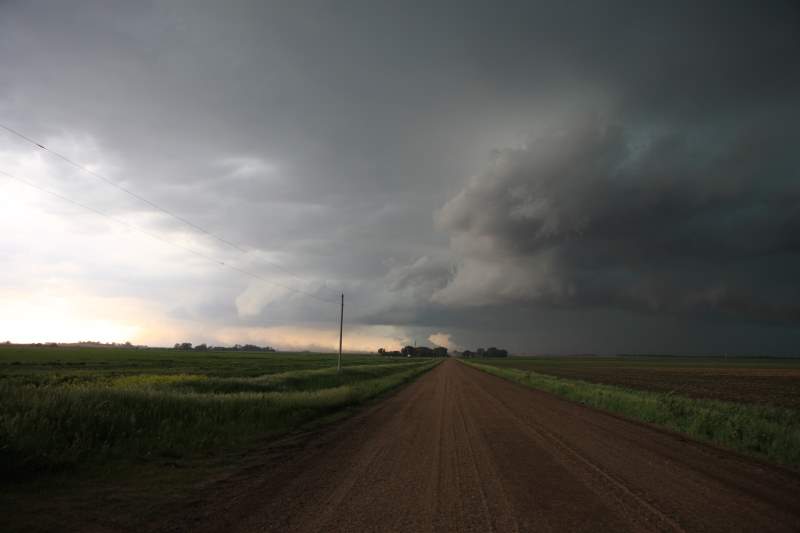 Yep. It's trying to form.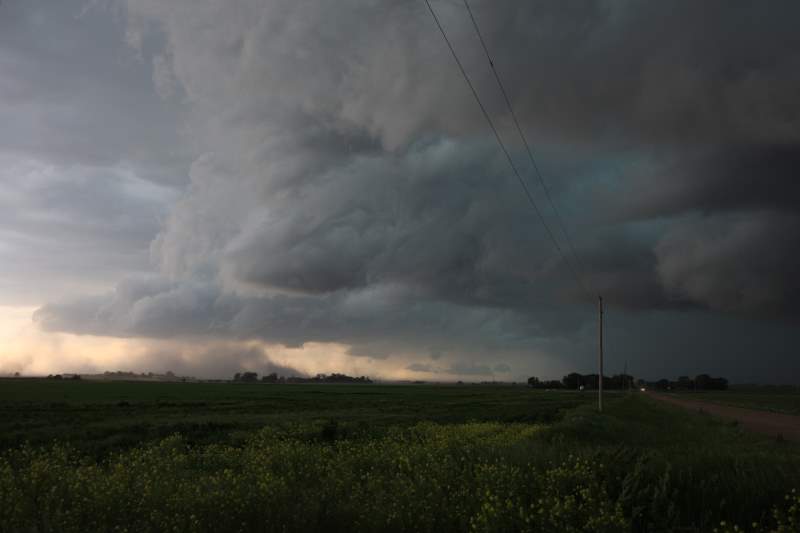 Storm dynamics have rapidly changed.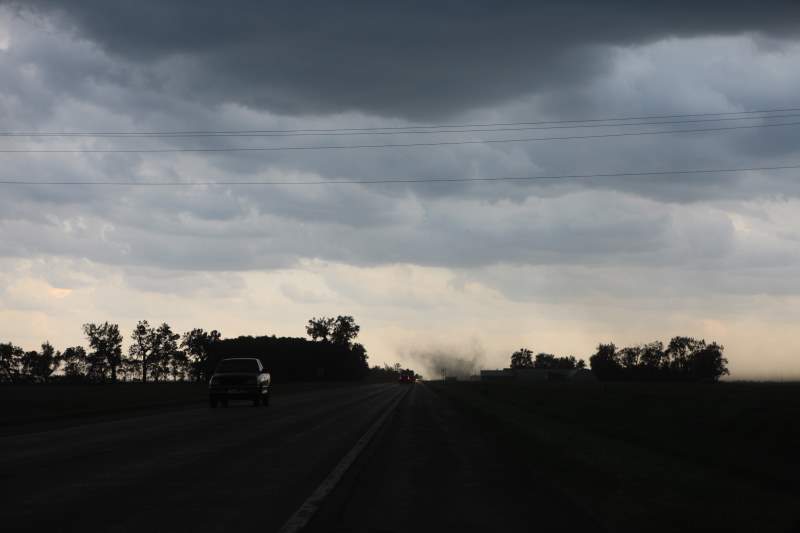 Everything is now outflow dominate.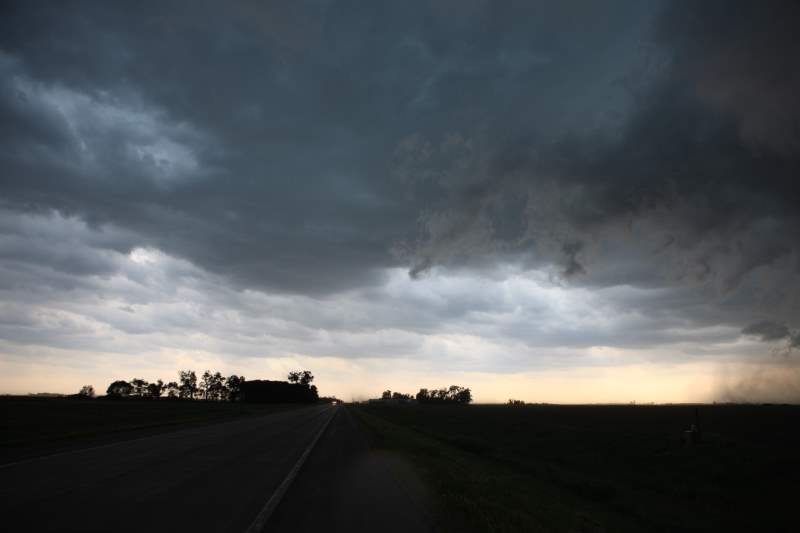 Outflow winds.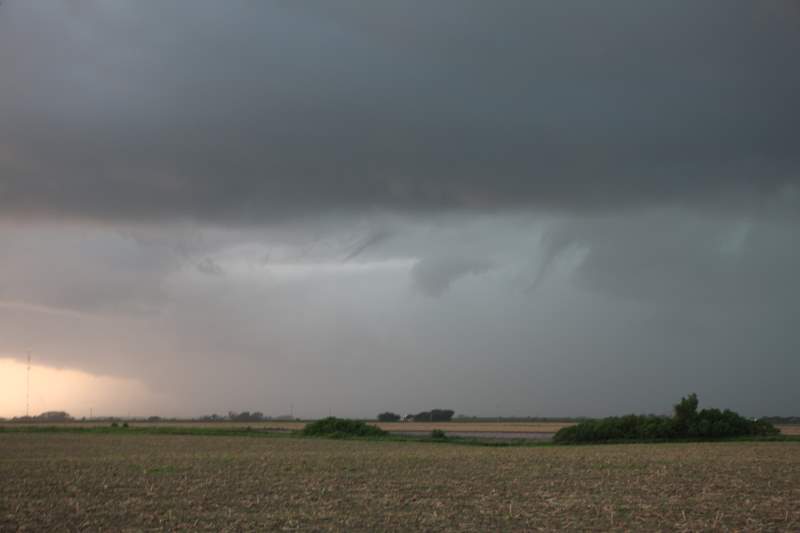 Funnels? Yes and No.. An outflow feature, but nothing too terrible.

Another funnel.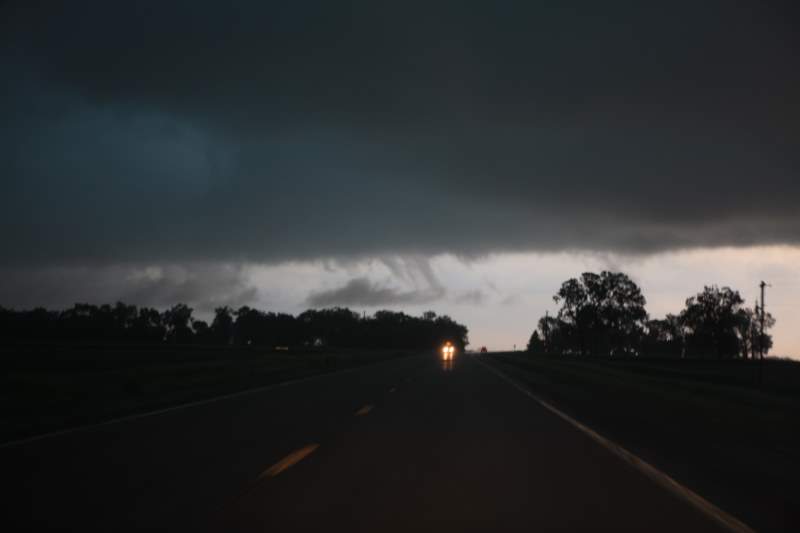 Multiple funnels.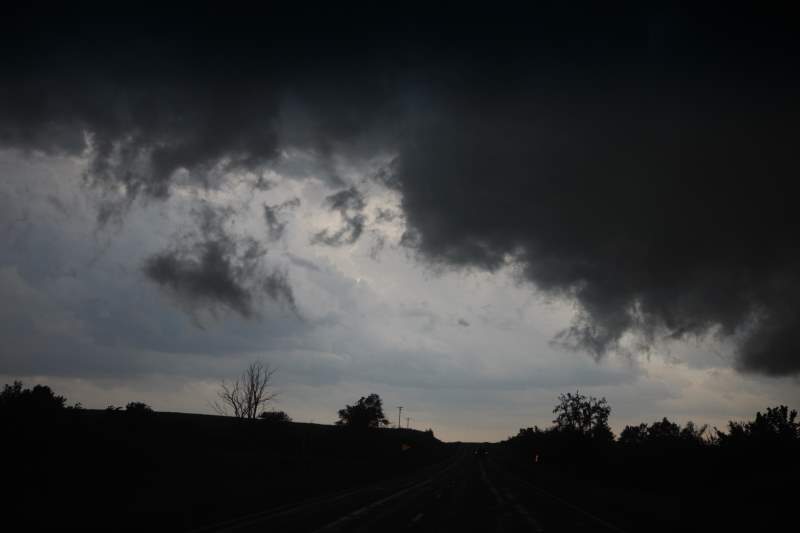 Need to head south to escape this stuff.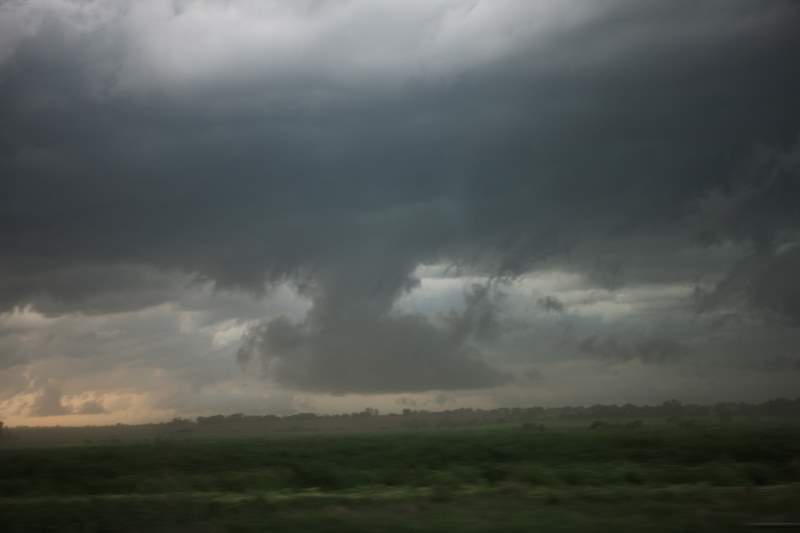 A massive scud.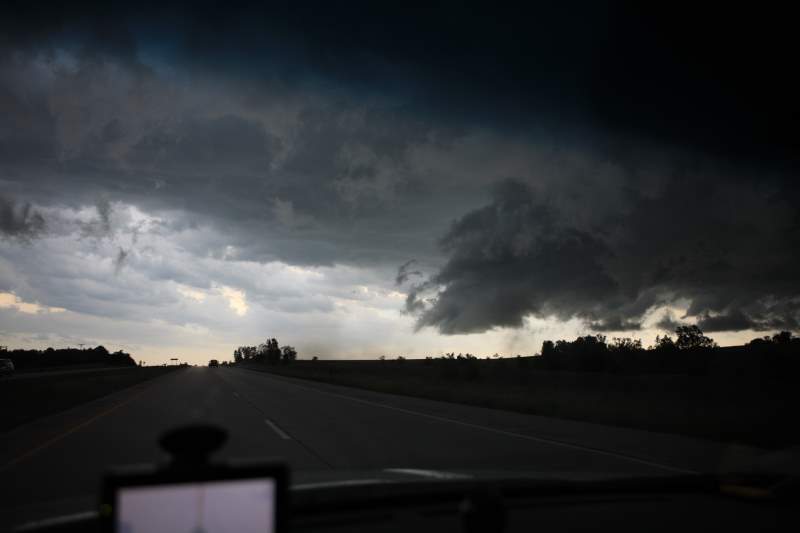 More outflow.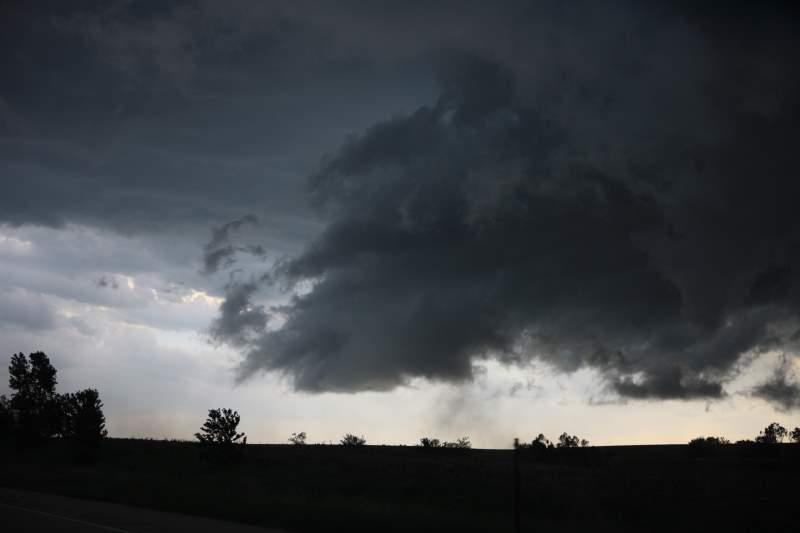 Looks cool.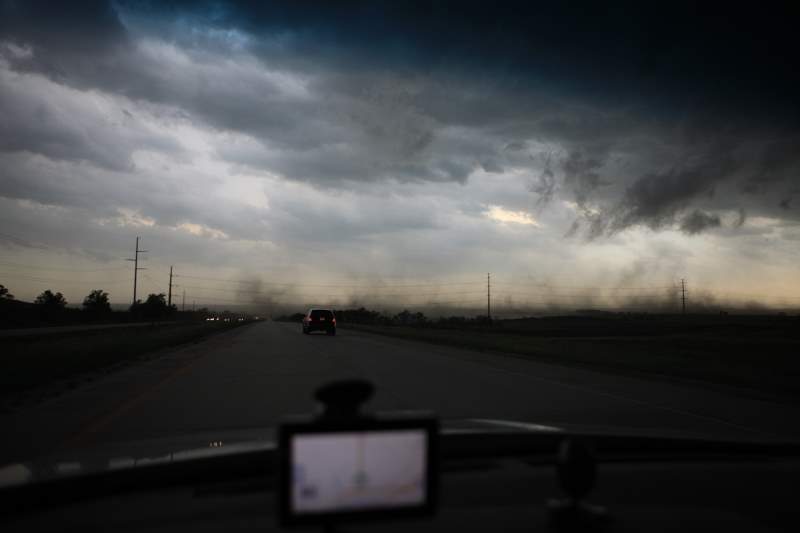 High winds though.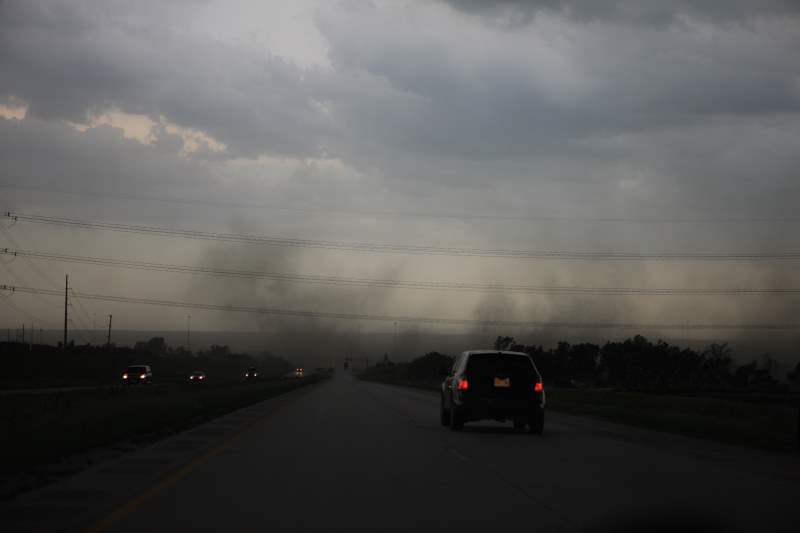 A little dusty perhaps?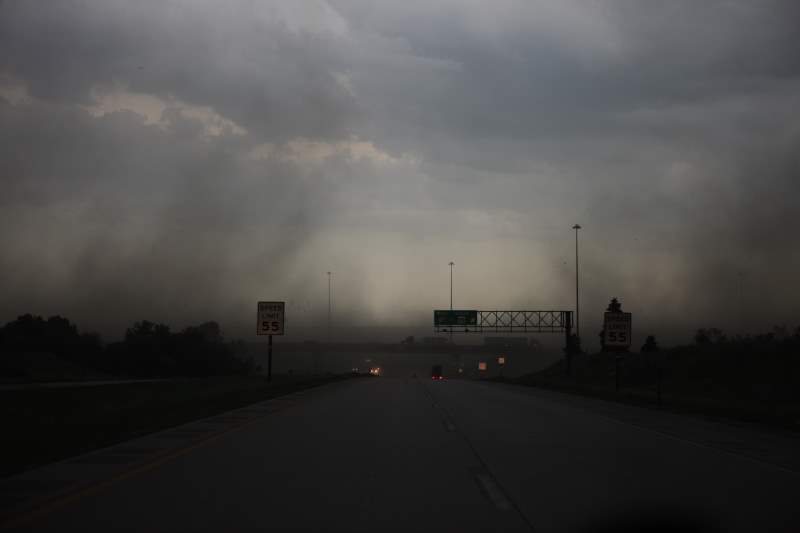 ummm... yeah...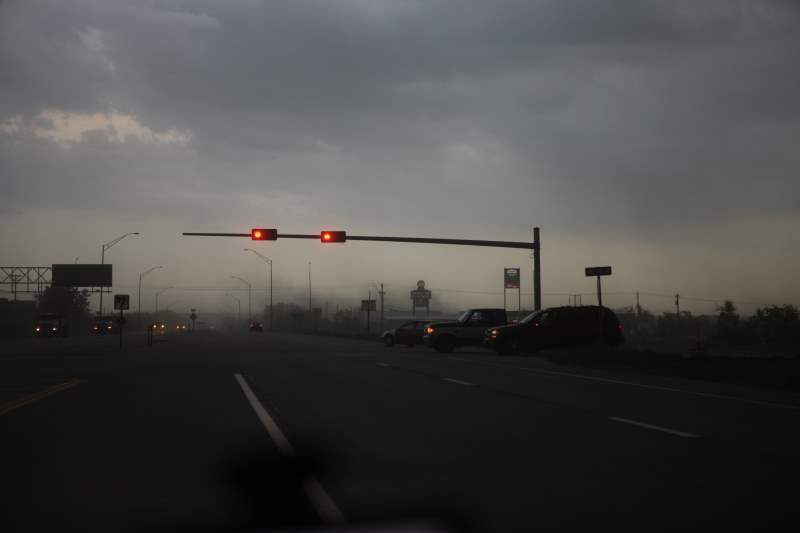 Heading East again.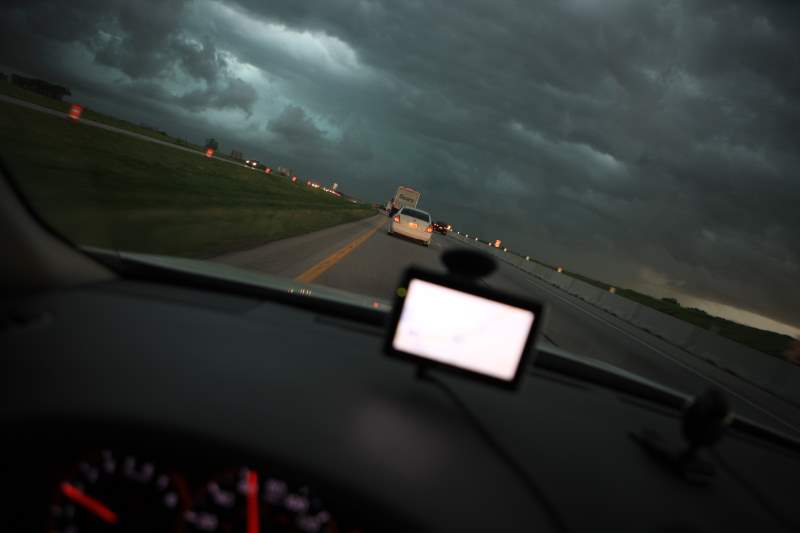 Creative angle here.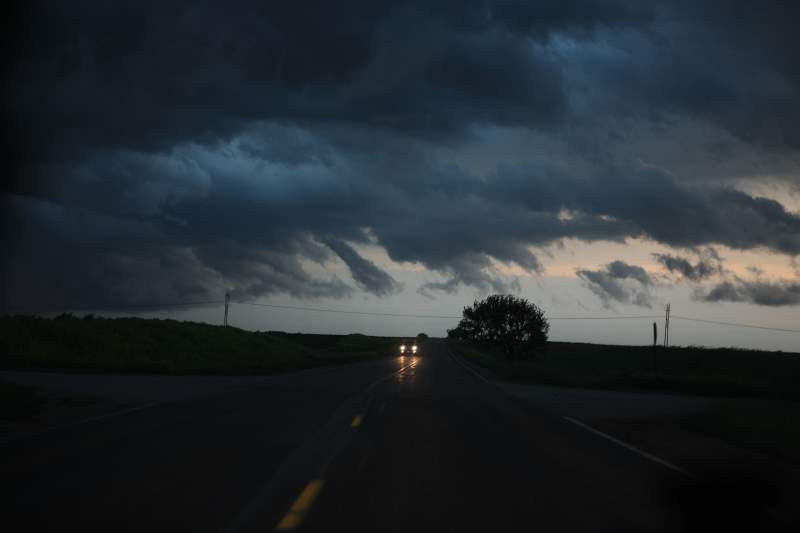 Storm is picking up speed.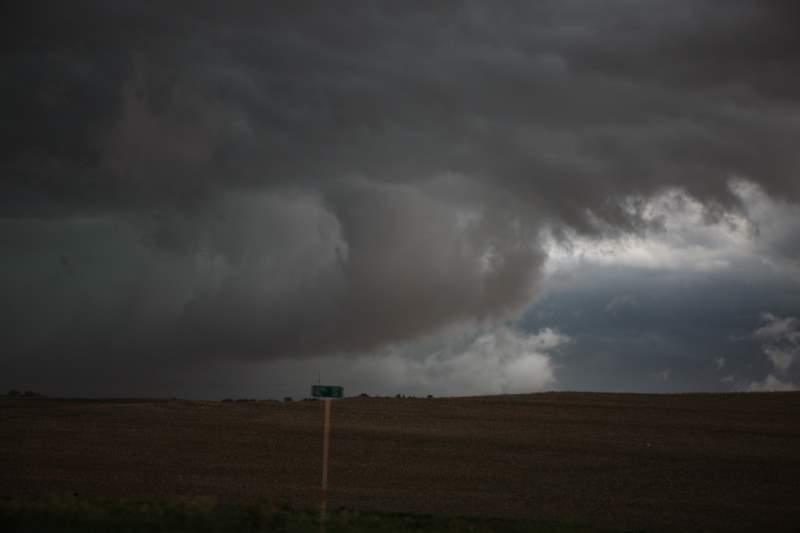 Tornado warning back on this storm. It's outflow dominate, but changes from time to time to inflow.
Hence this wall cloud being formed briefly.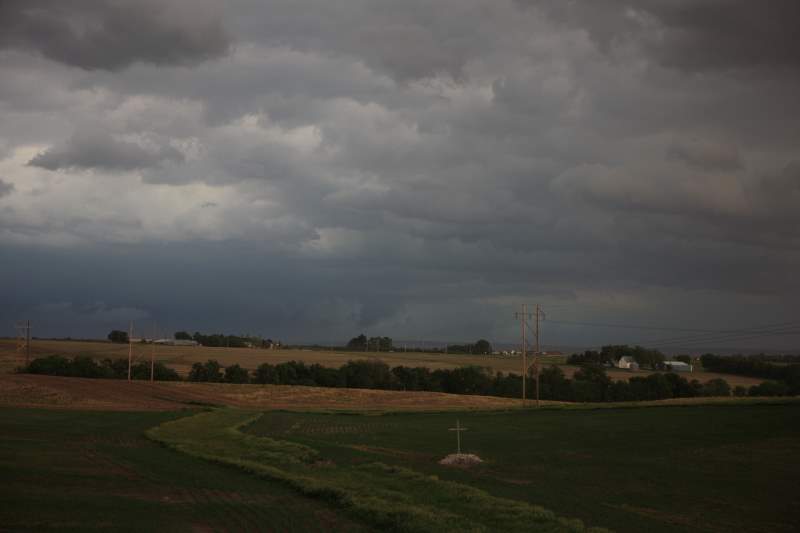 Another wall cloud seen from 25miles away.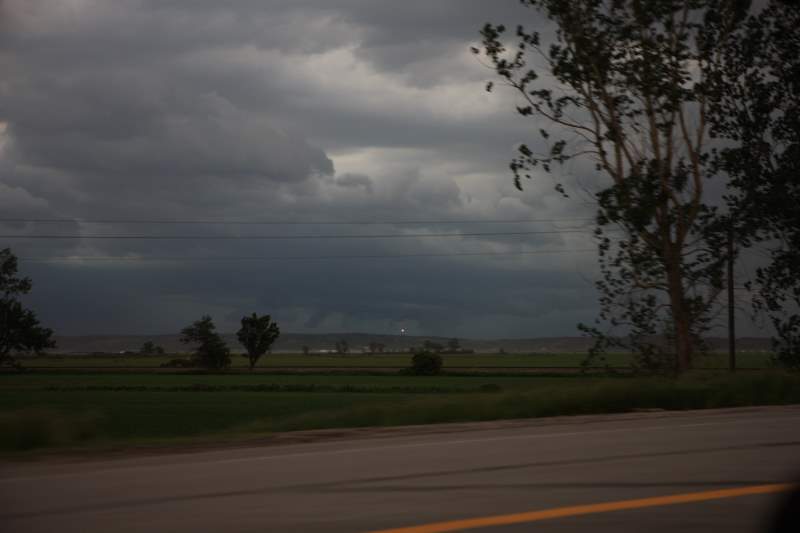 It looks like a funnel, but it isn't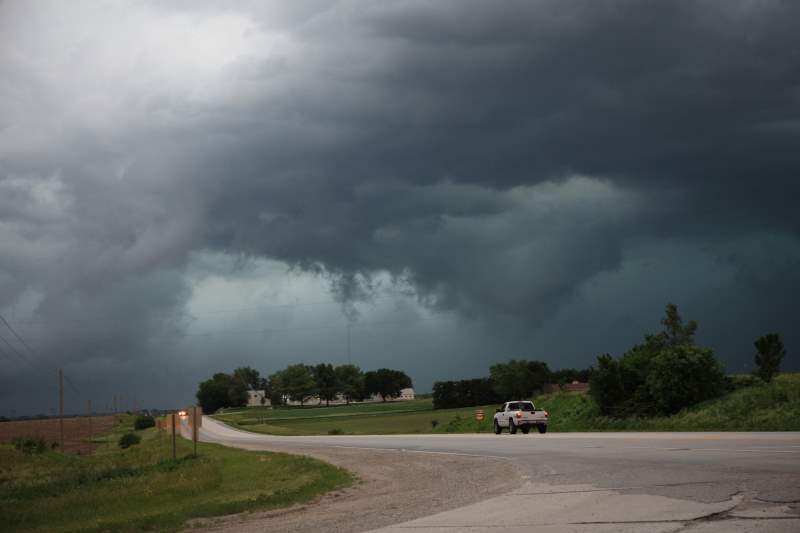 It's heading this way.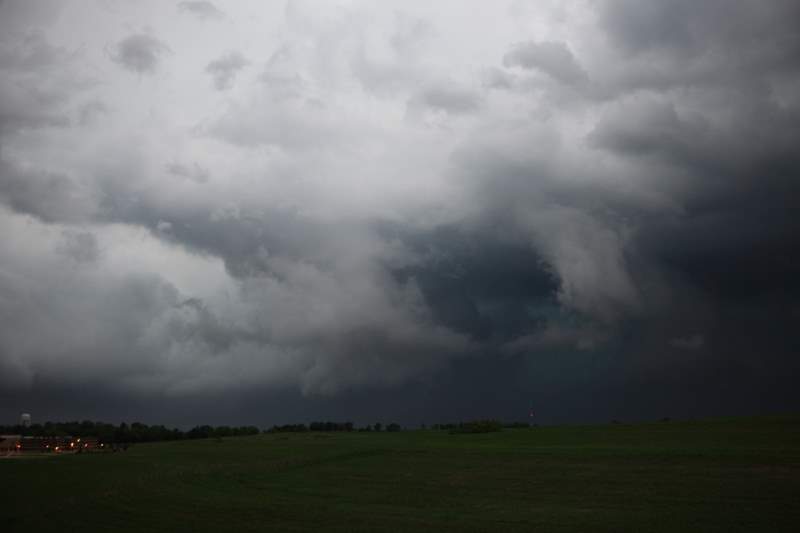 Cool.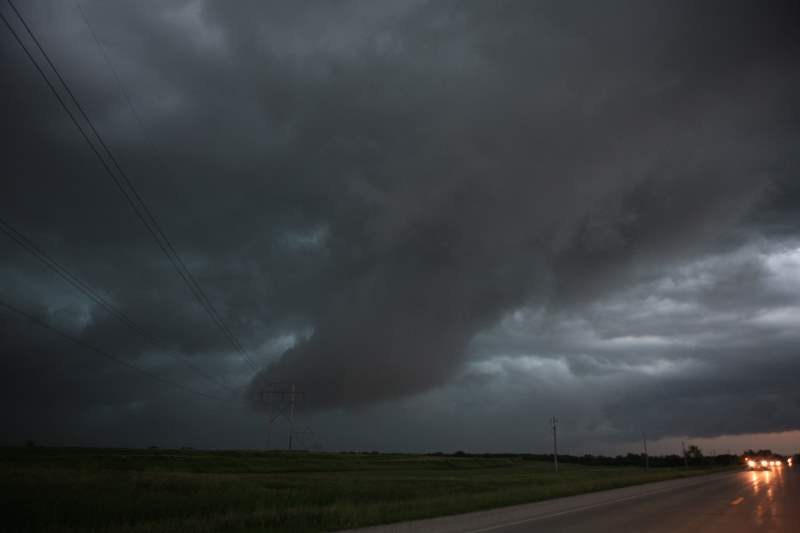 Still outflow dominate.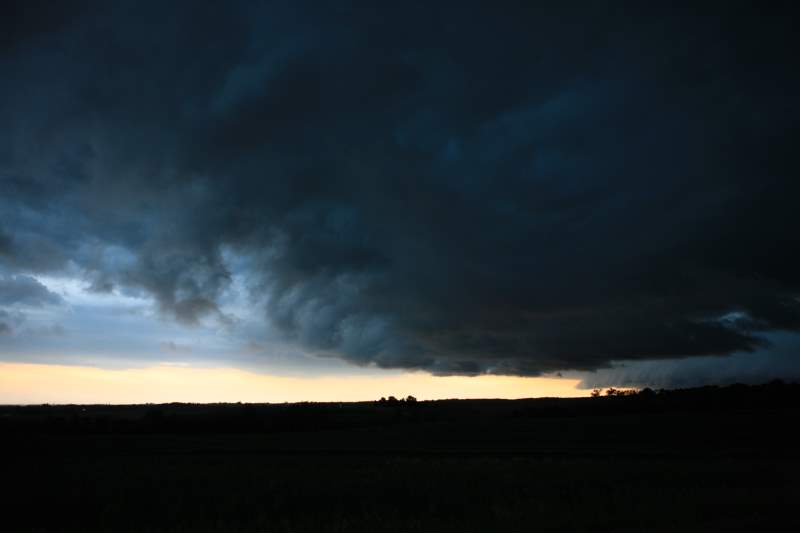 Sun is setting.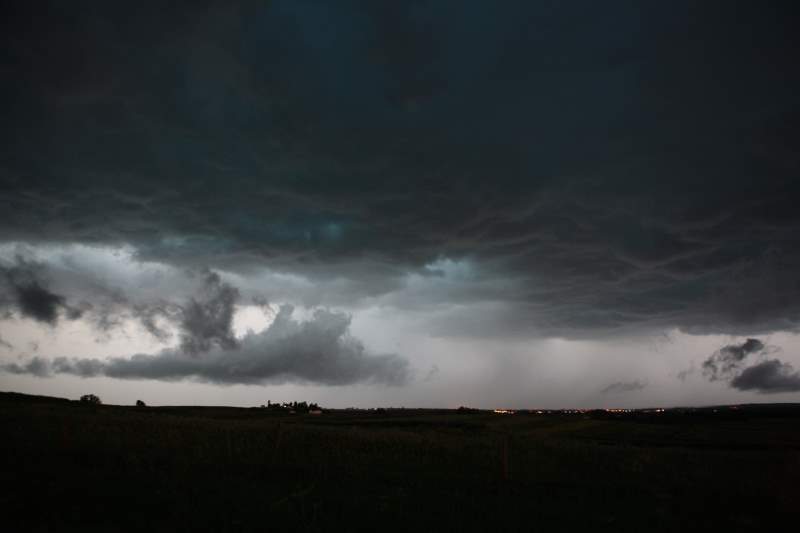 Chase nearly over.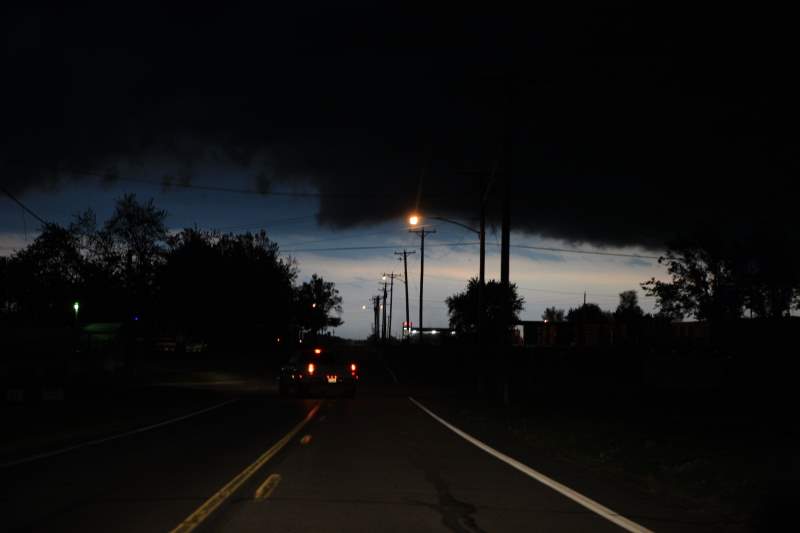 Low clouds.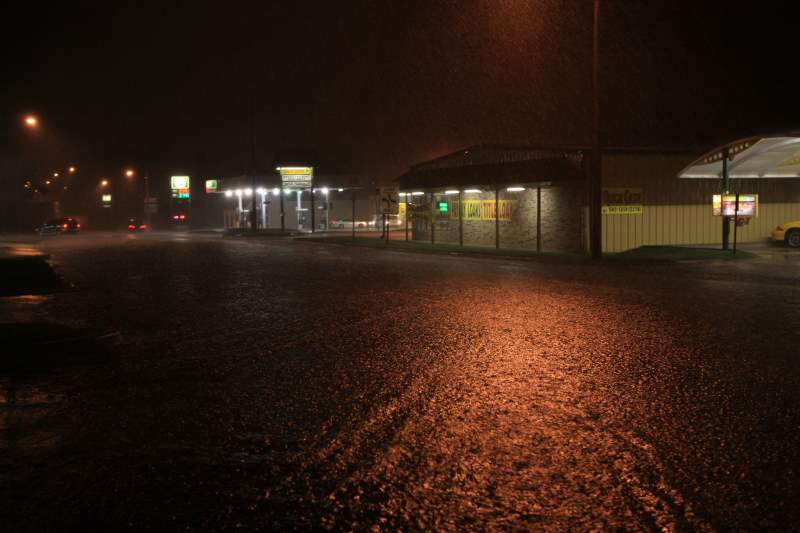 Time for dinner, after a quick car wash..