USA Storm Chasing Expedition - 24 May, 2010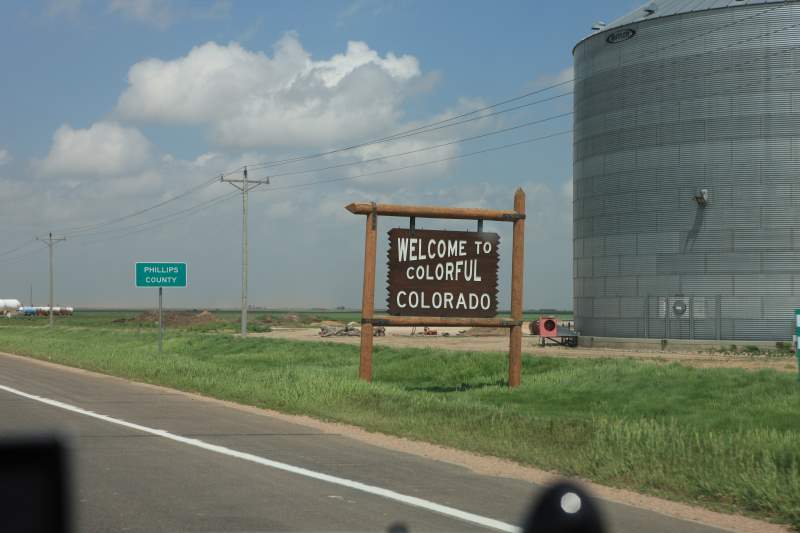 Welcome to Colorado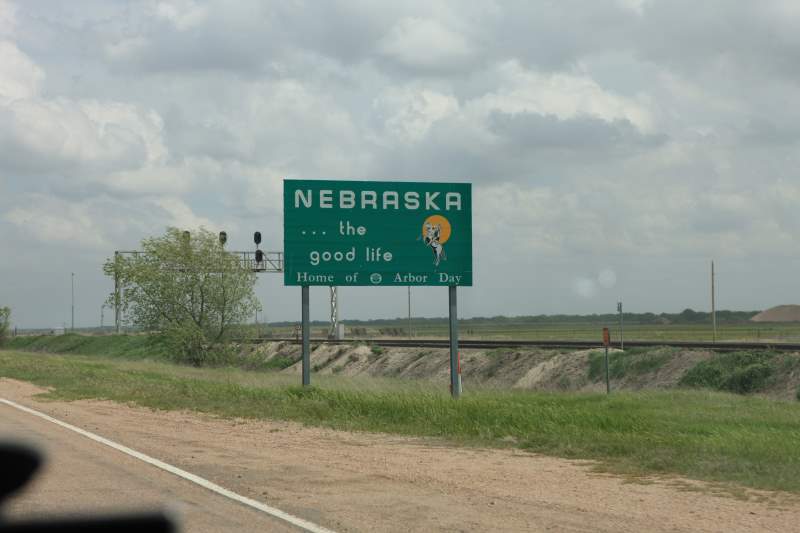 Now in Nebraska.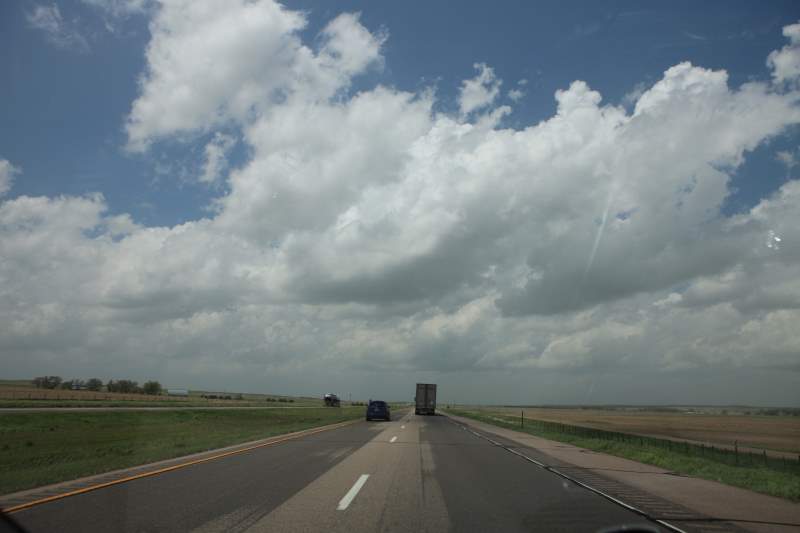 The storm is starting up.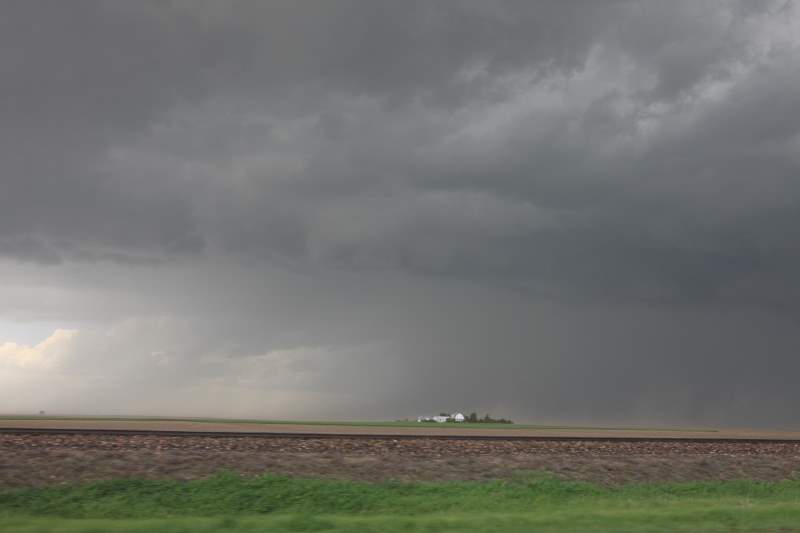 Getting darker.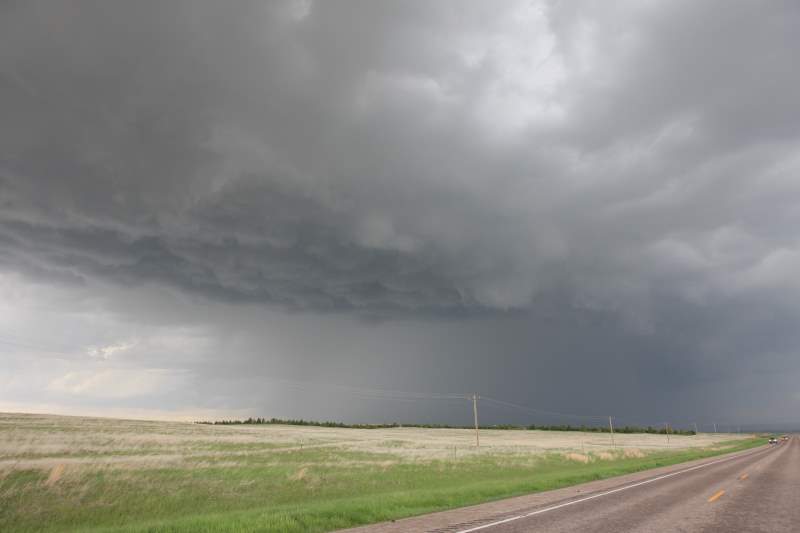 I see a hail core.. A small one.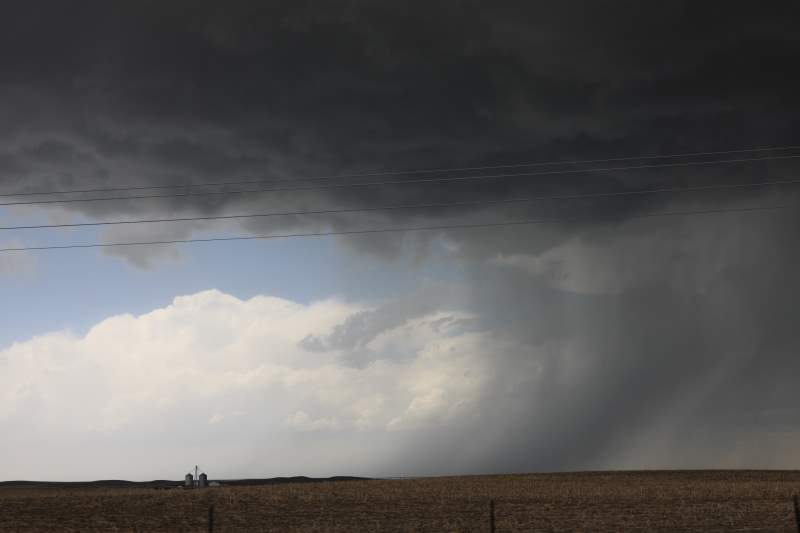 Ok. it's a little bigger now.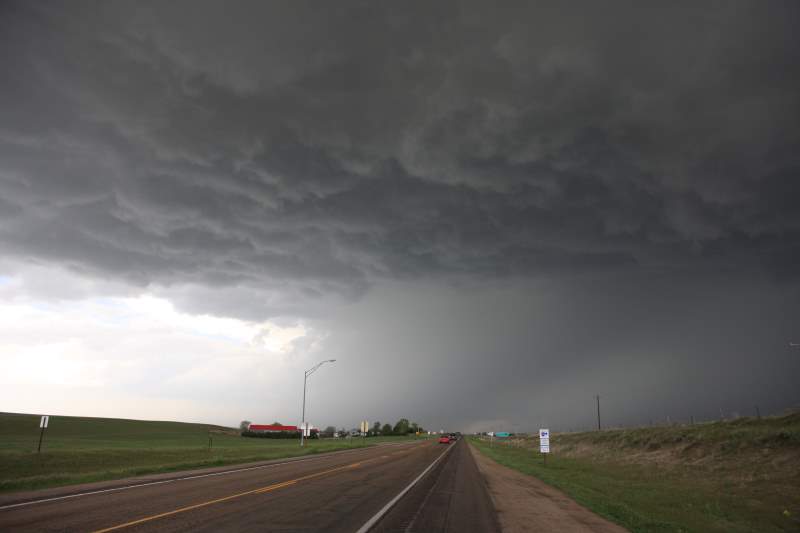 Watching closely for rotation.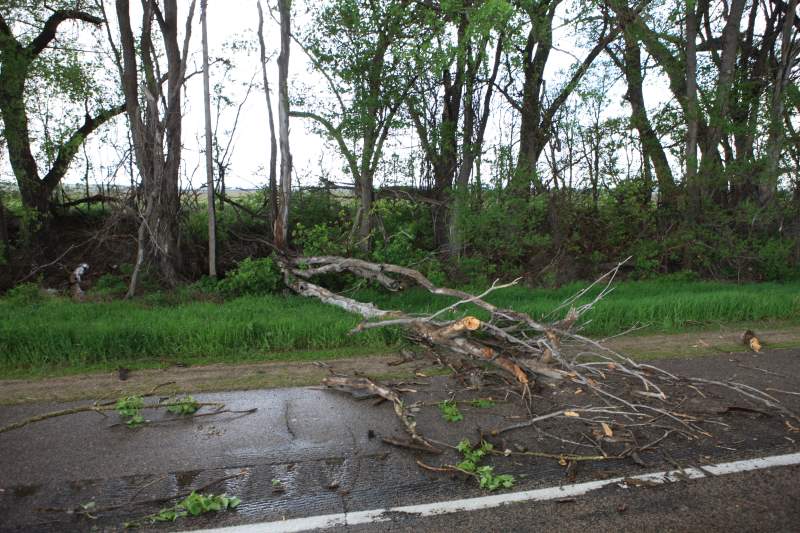 It did drop a very brief tornado and did this damage.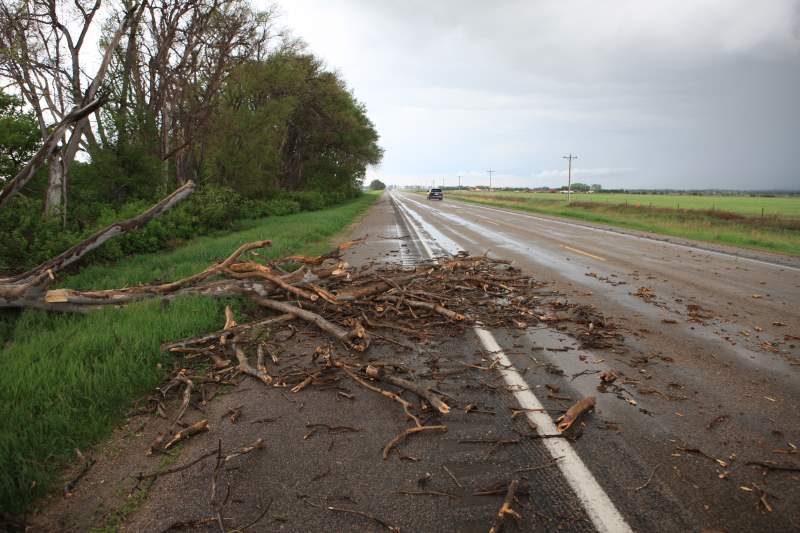 The winds would be rated at around EF0.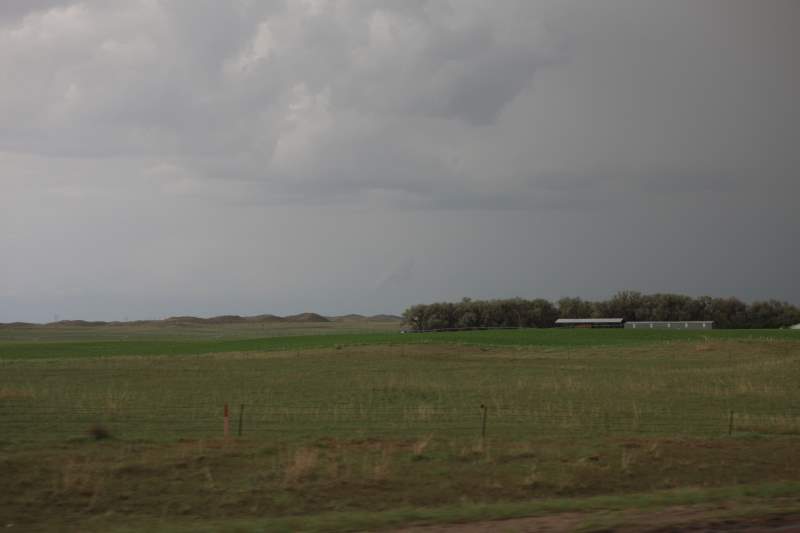 See the tornado... You can see a funnel dead centre of the screen.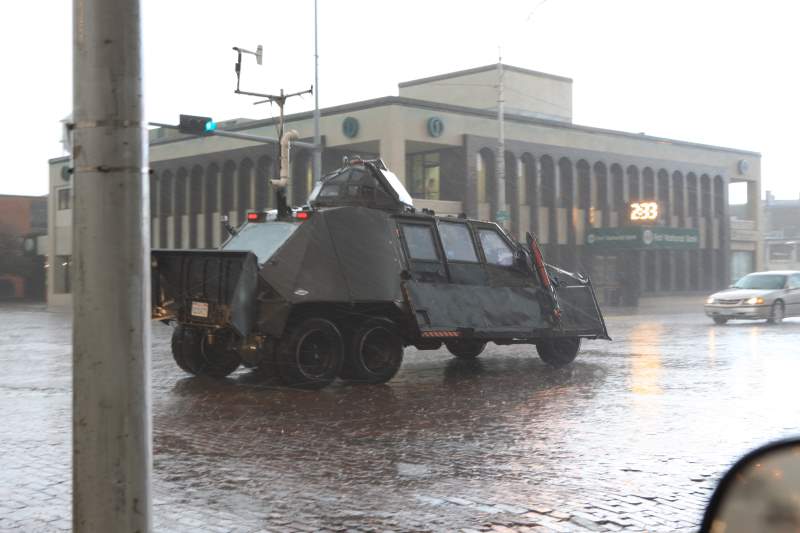 Stuck in town with the TIV. The winds picked up to over 100mph 3 minutes later.. Rain was going sideways.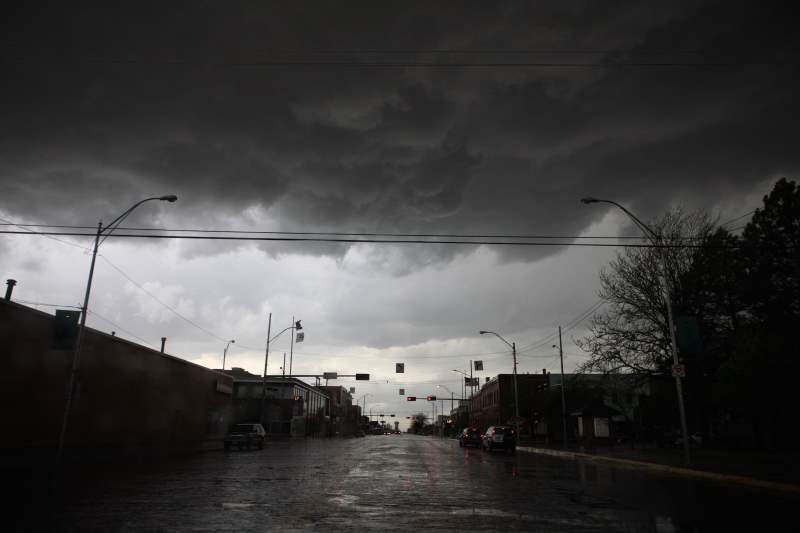 Leaving the city. Car protected from hail by a very well built building.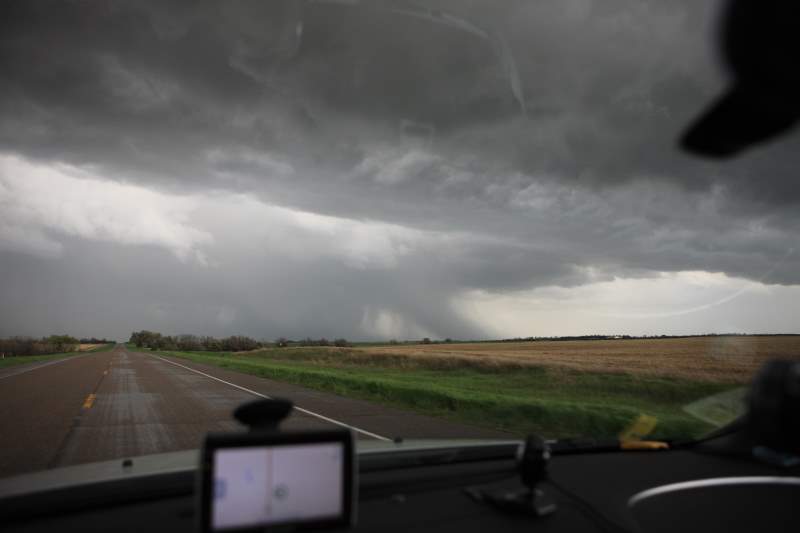 Catching up to the storm.

A very well formed hailed shaft.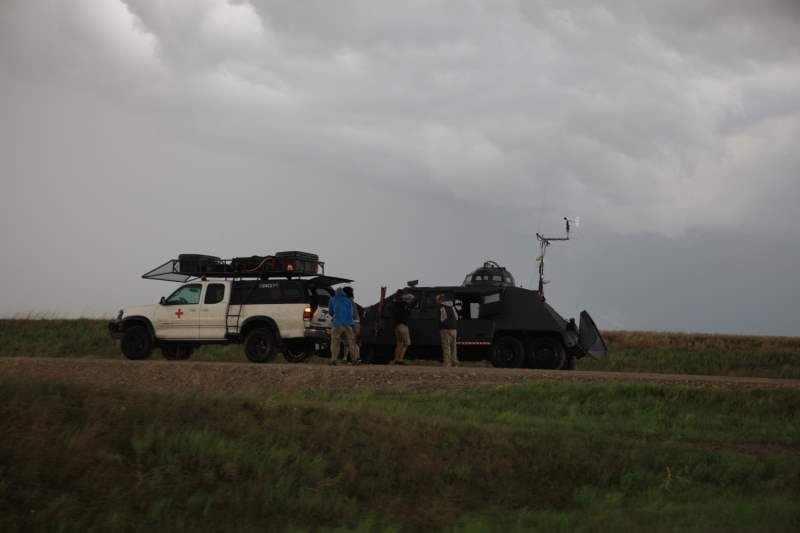 The TIV parked.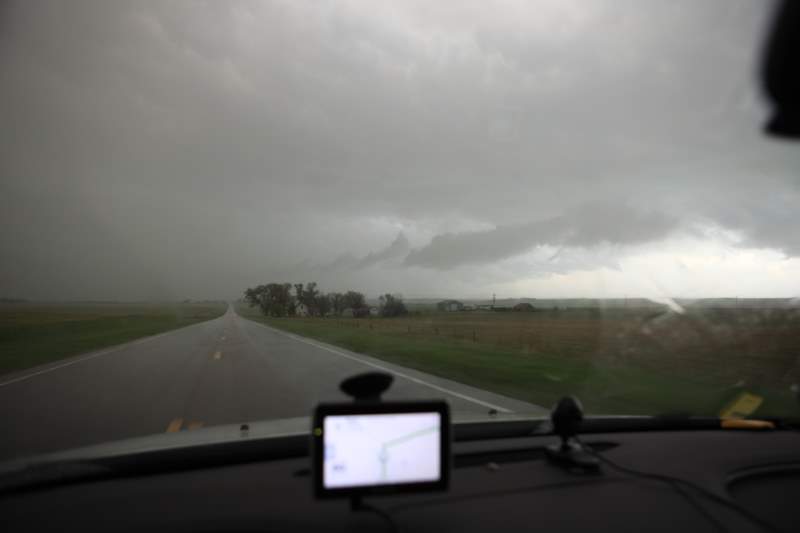 Heading north to escape the storm cell that has caught up behind me.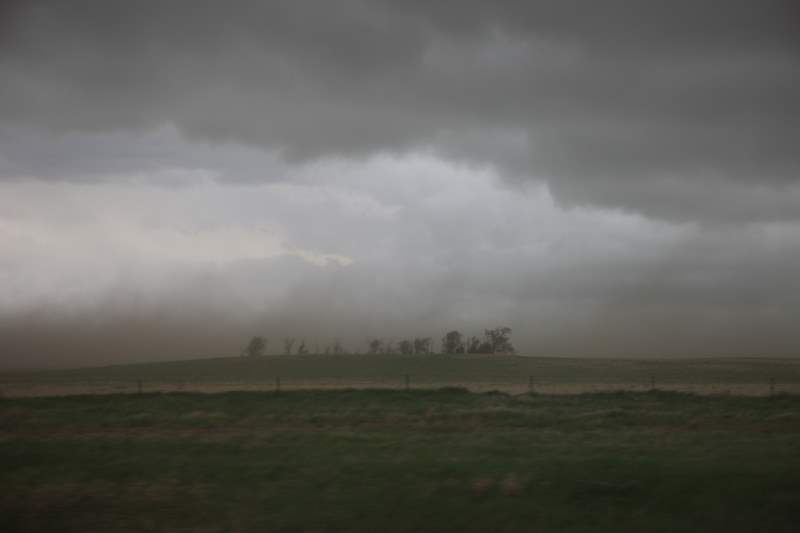 Outflow winds creating a dust storm.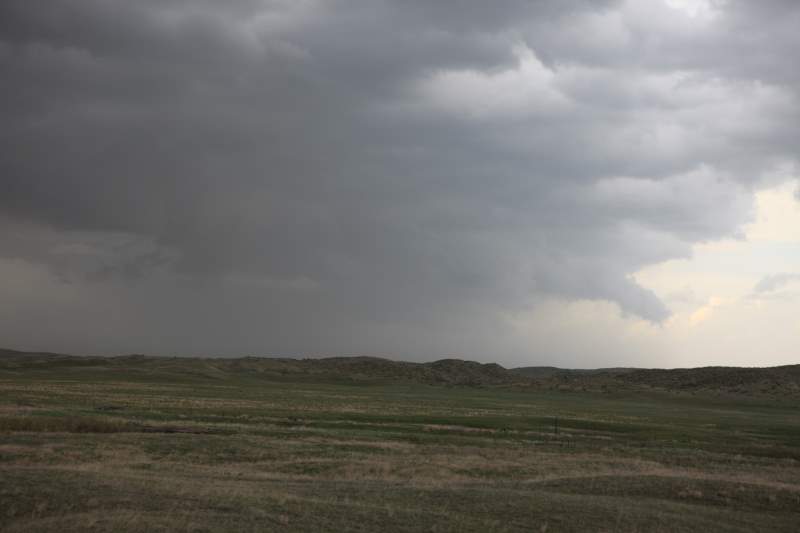 Very fast moving.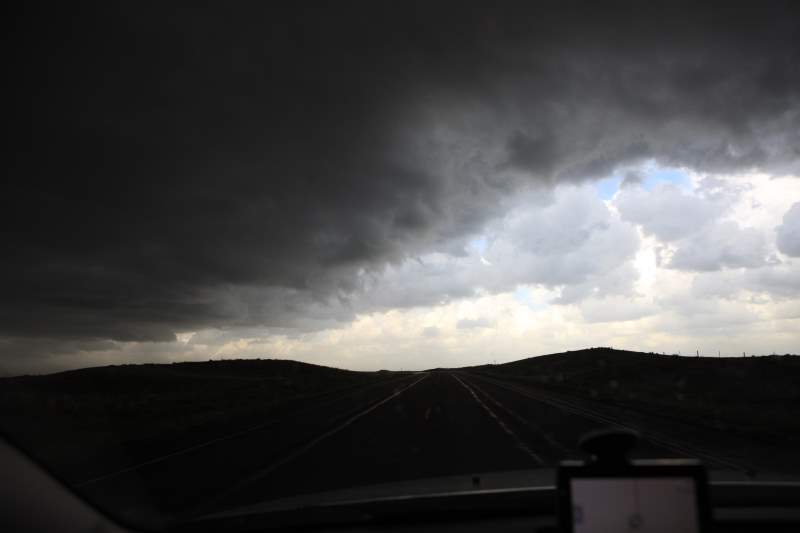 Squall line in progress.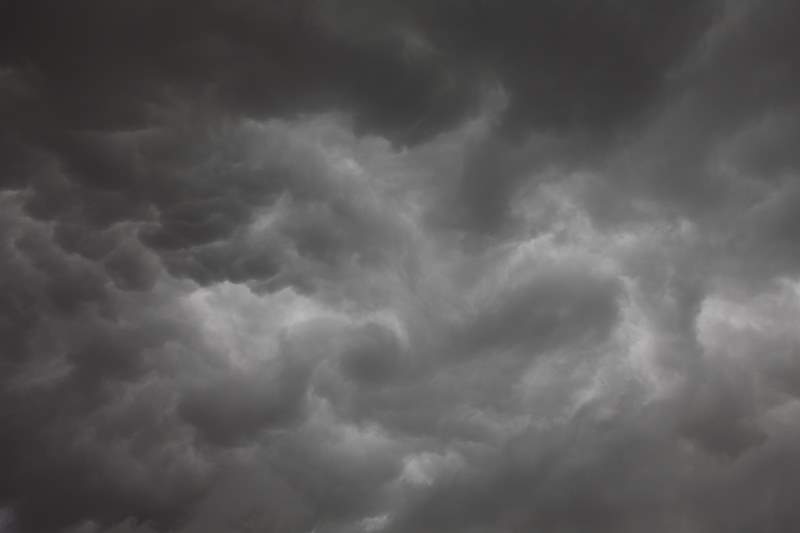 Disturbances in the cloud above me.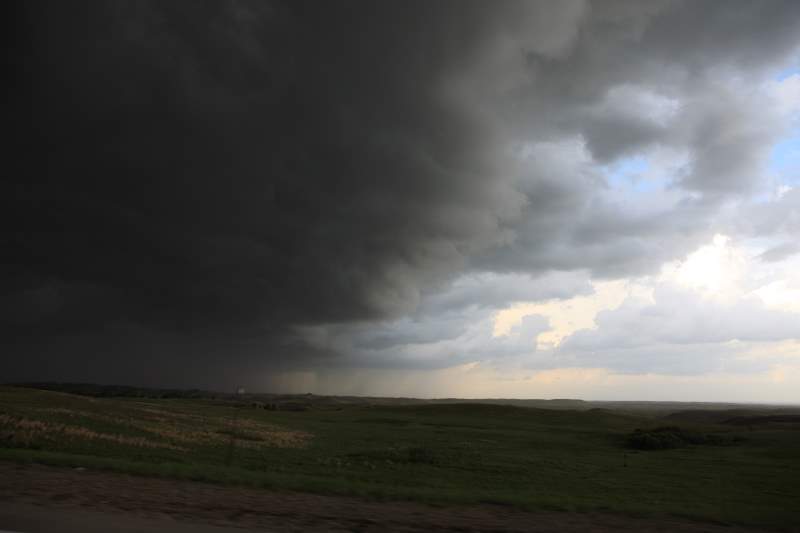 The temp difference between here and 1.5 minutes from now was 24 Degrees F.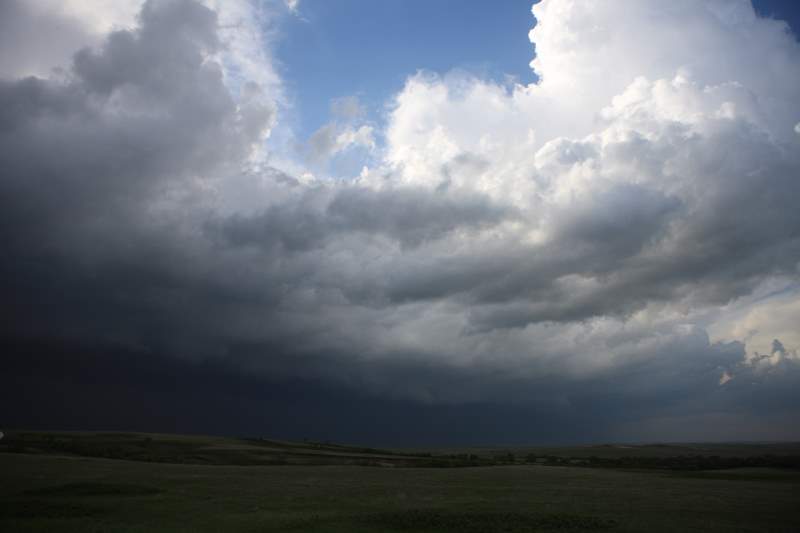 Looking back at the squall line.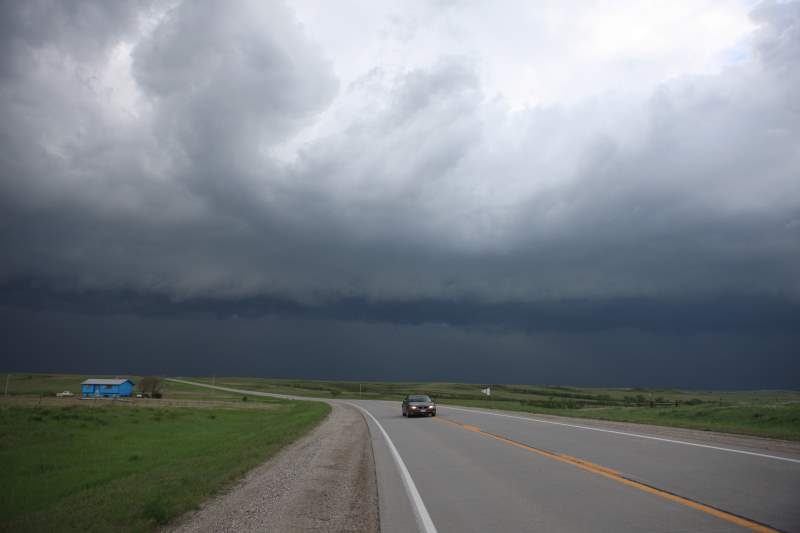 Nice.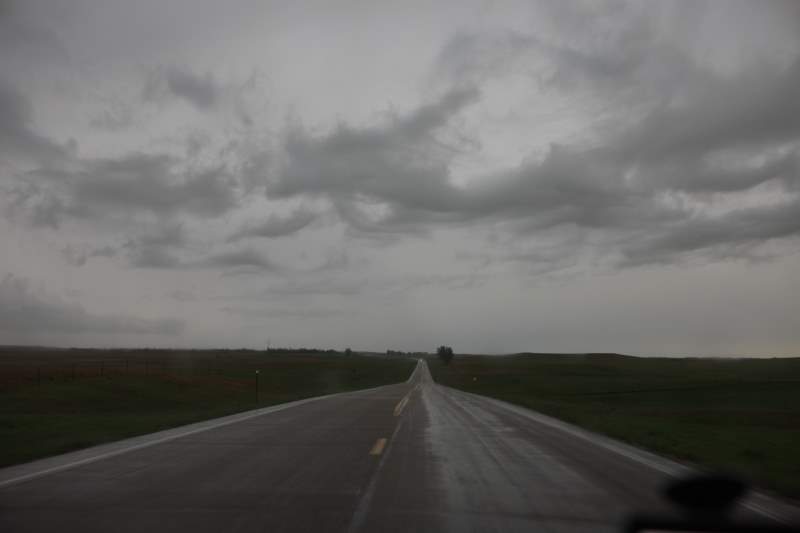 Heading west.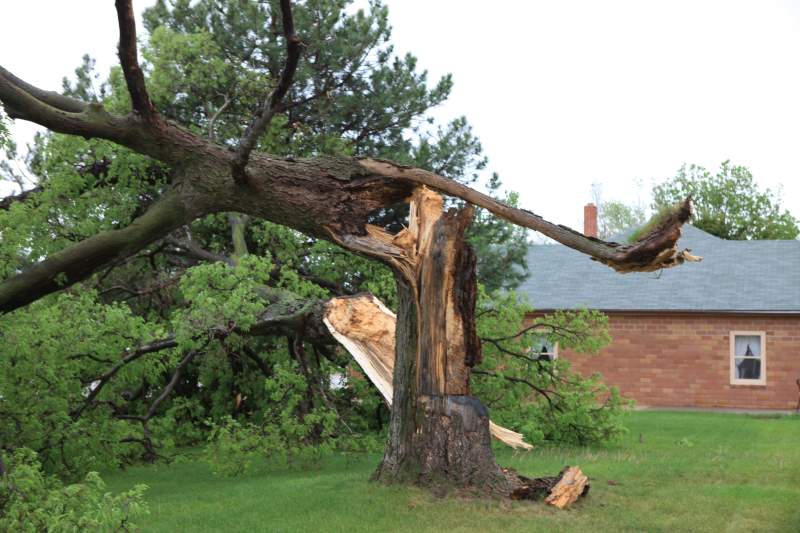 Some of the high wind damage in Valentine, NE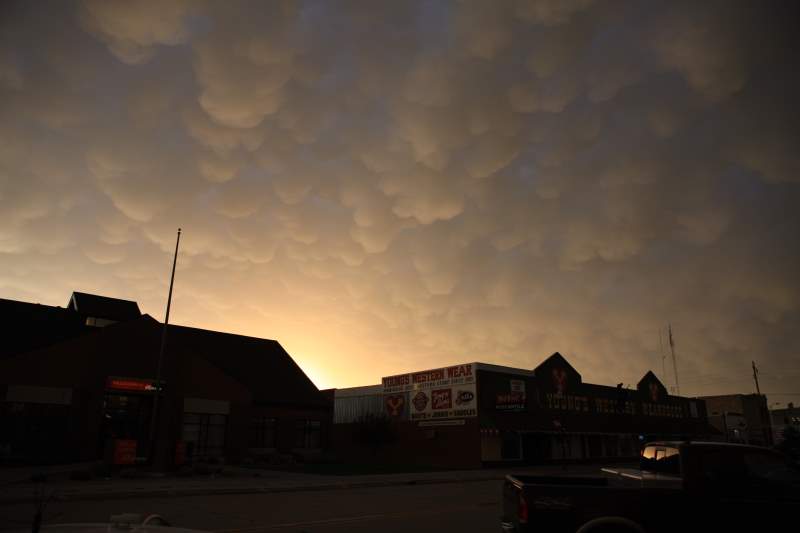 Mammatus cloud formations.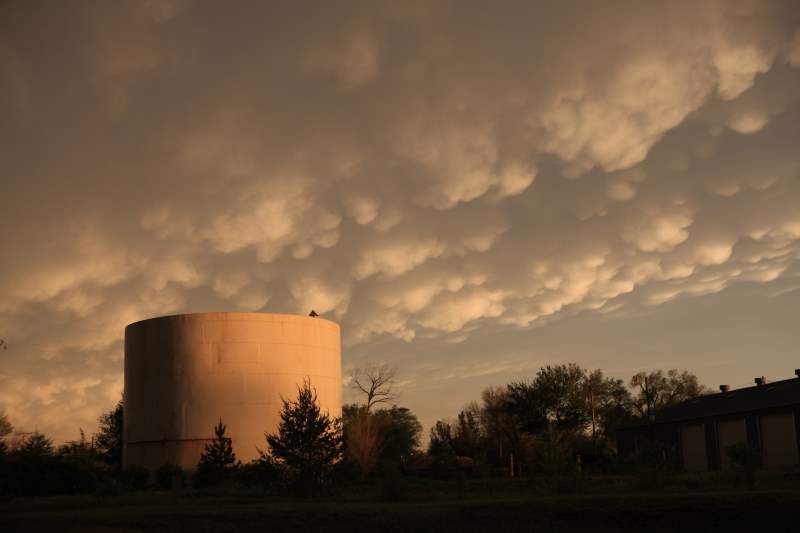 This was the most spectacular surprise after dinner.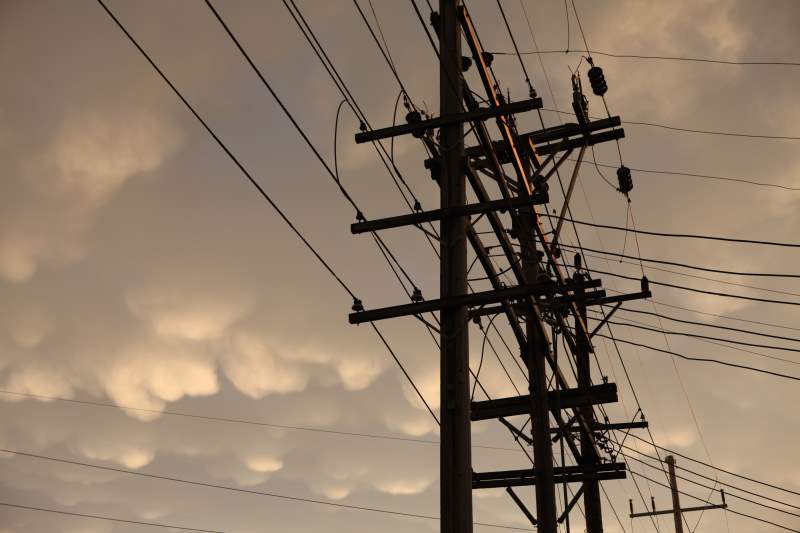 And the show went on for almost 45 minutes.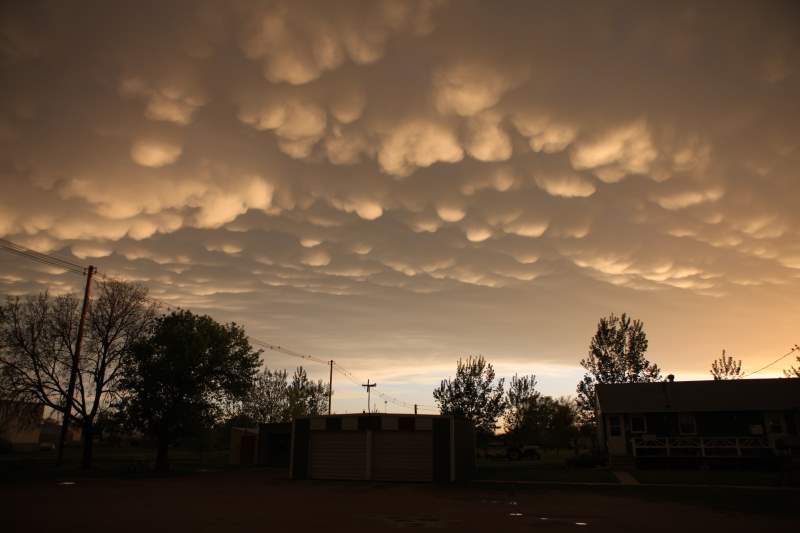 It gets better..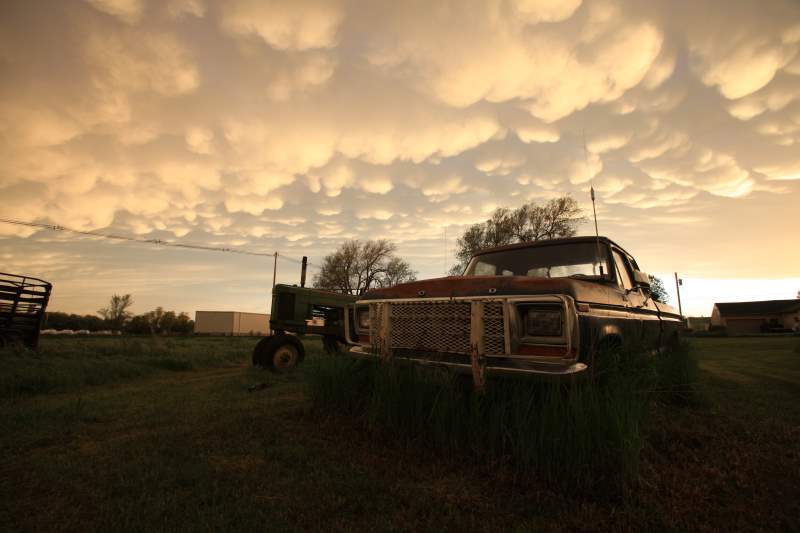 Time to find some props.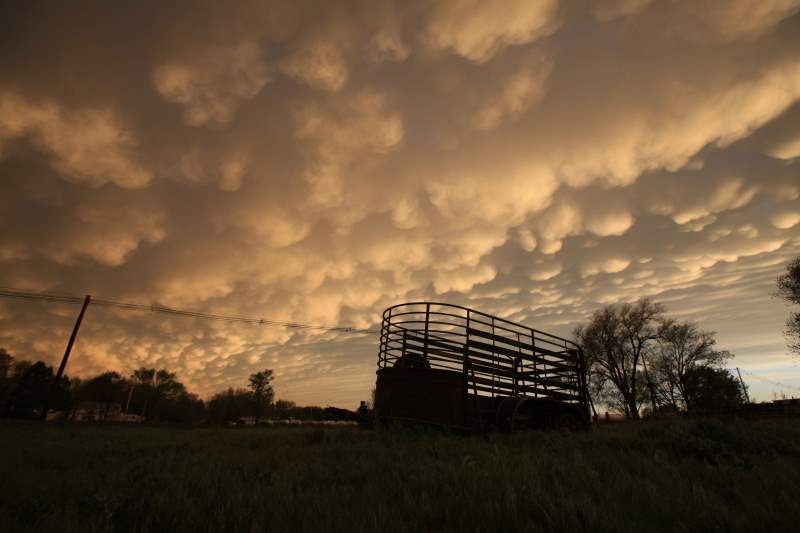 A horse carriage will suffice.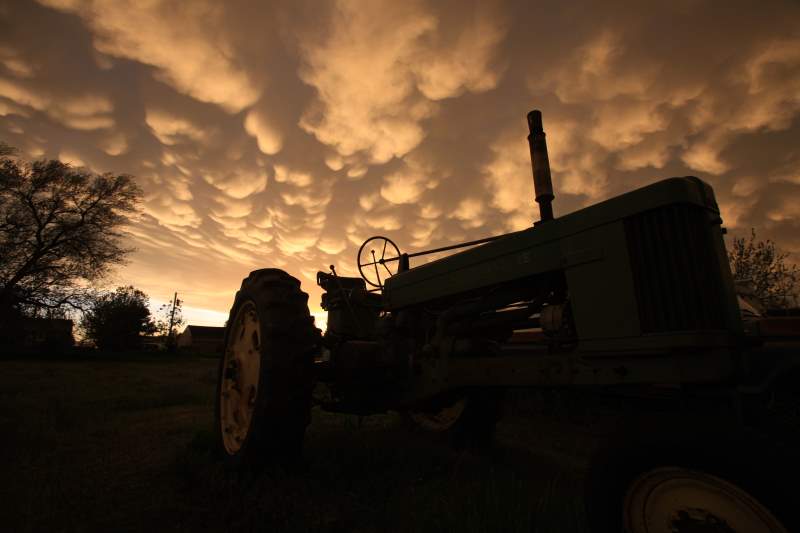 How about a tractor.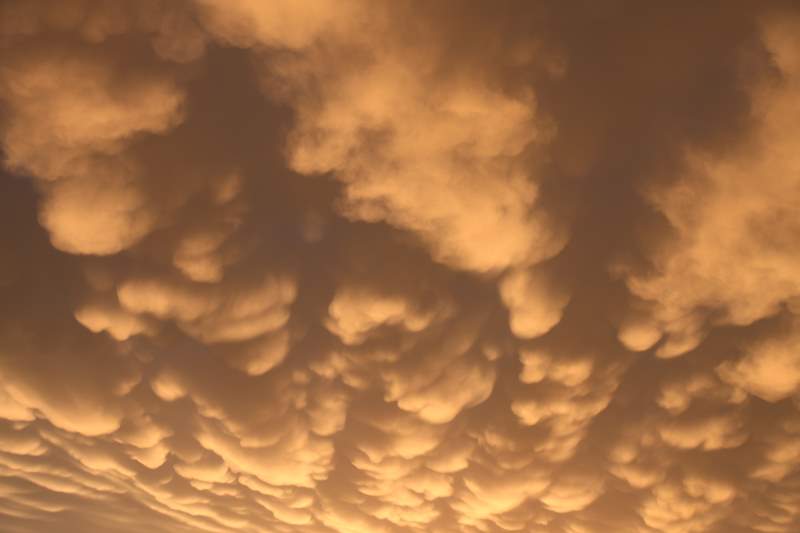 Ok.. just clouds by themselves.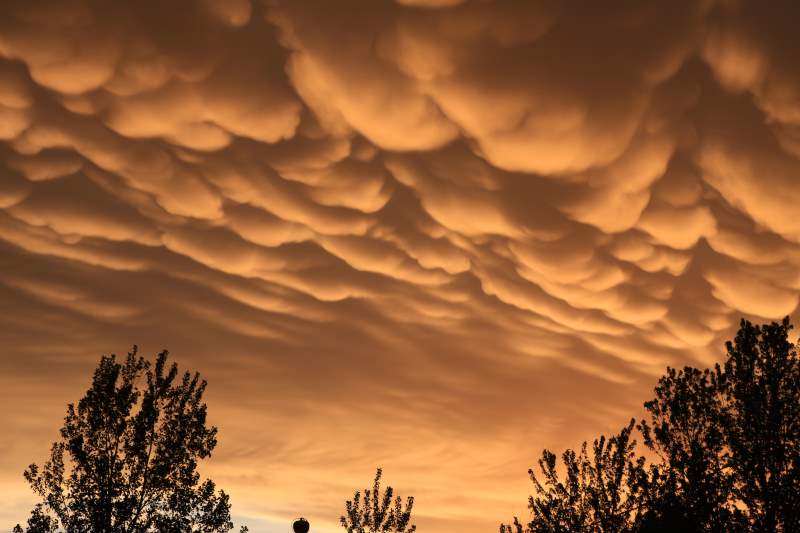 Incredible.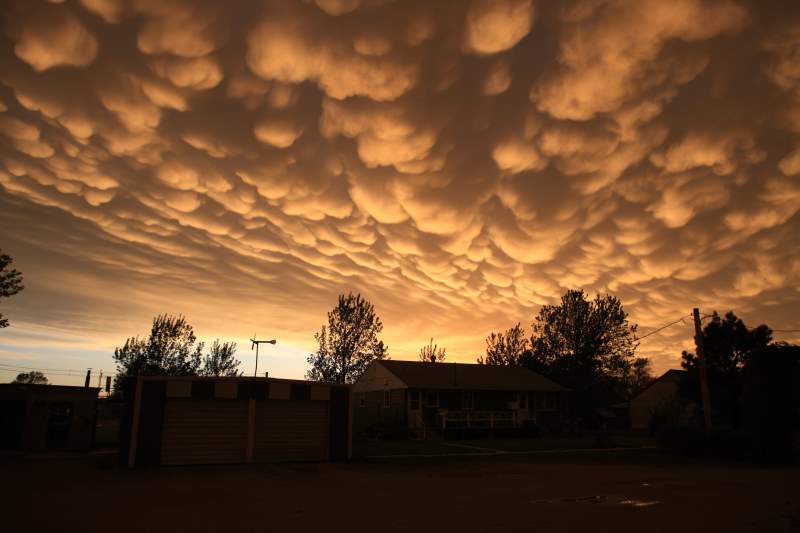 Absolutely beautiful.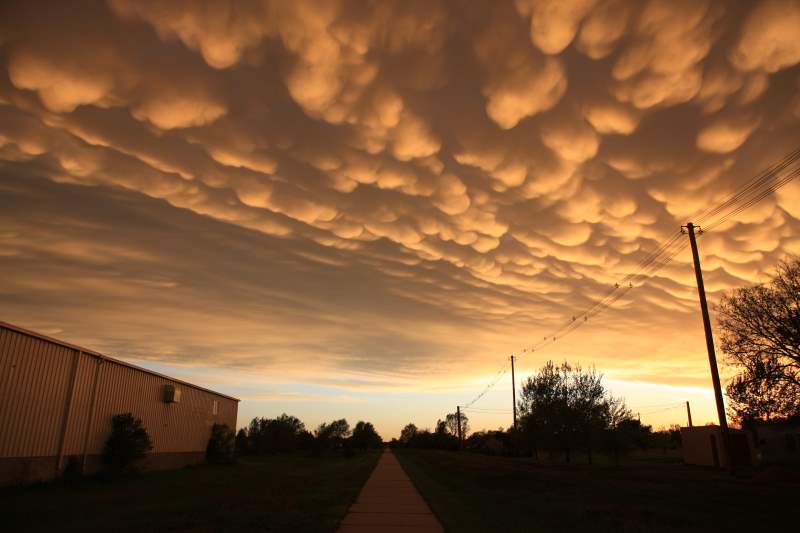 Out of comments for a moment.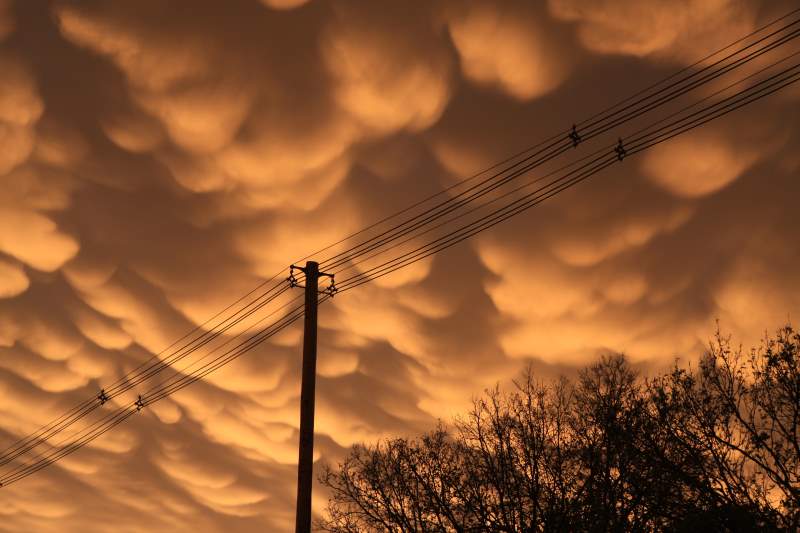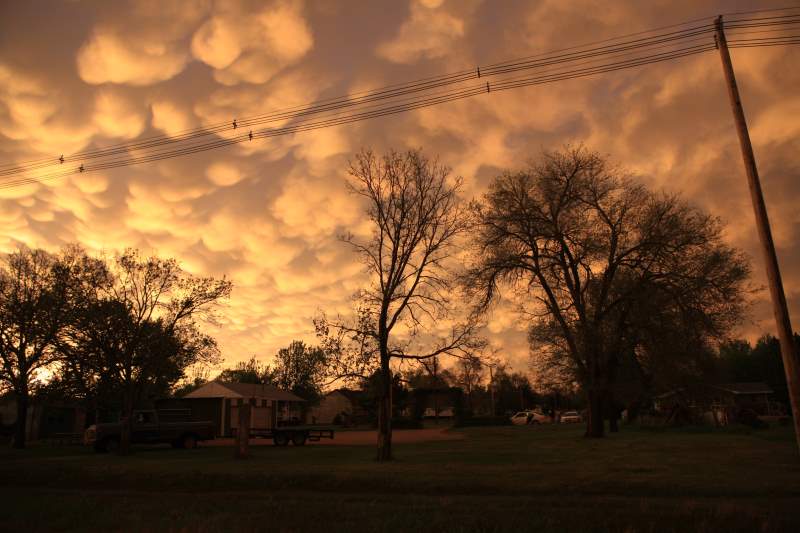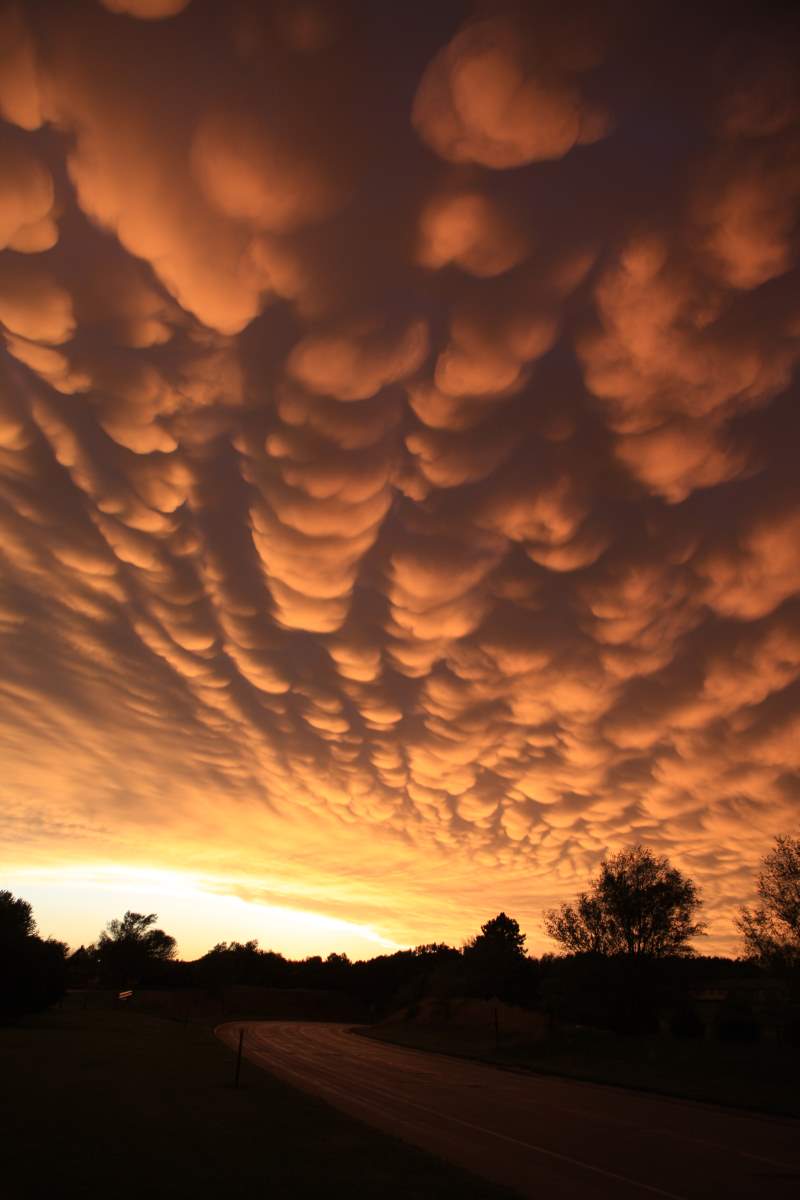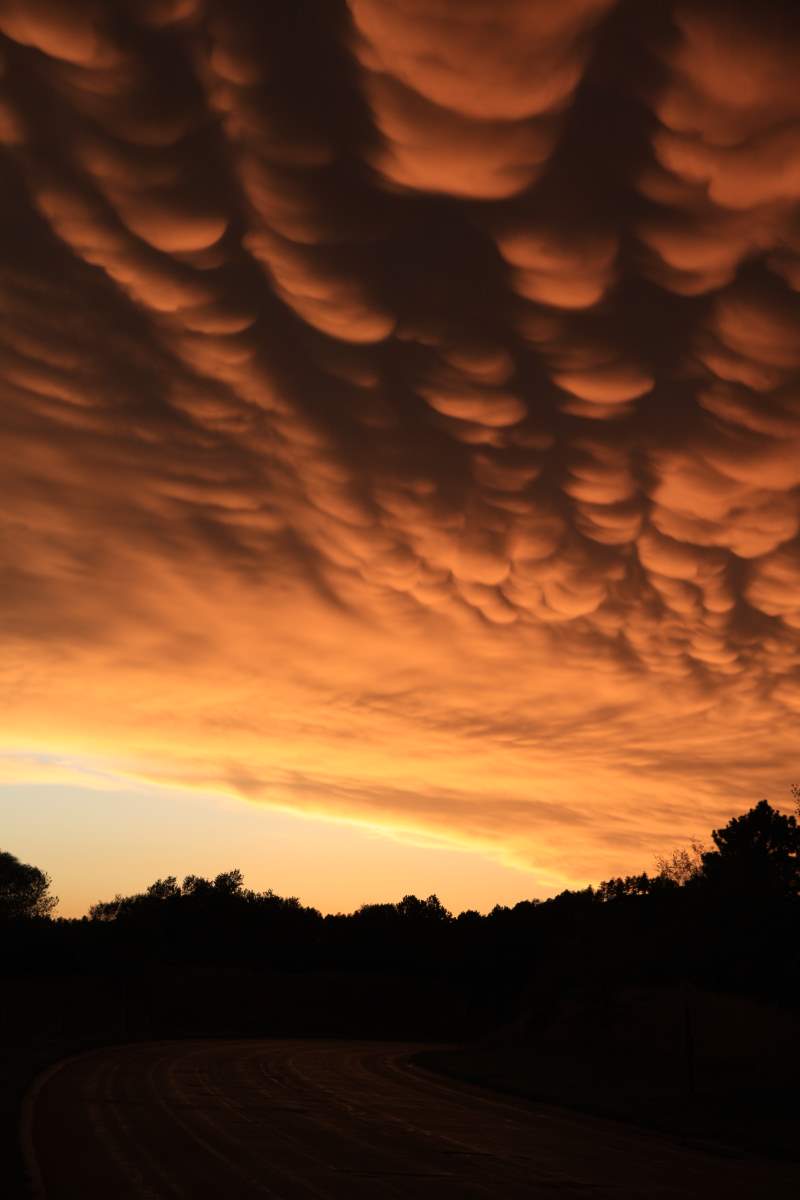 Wow.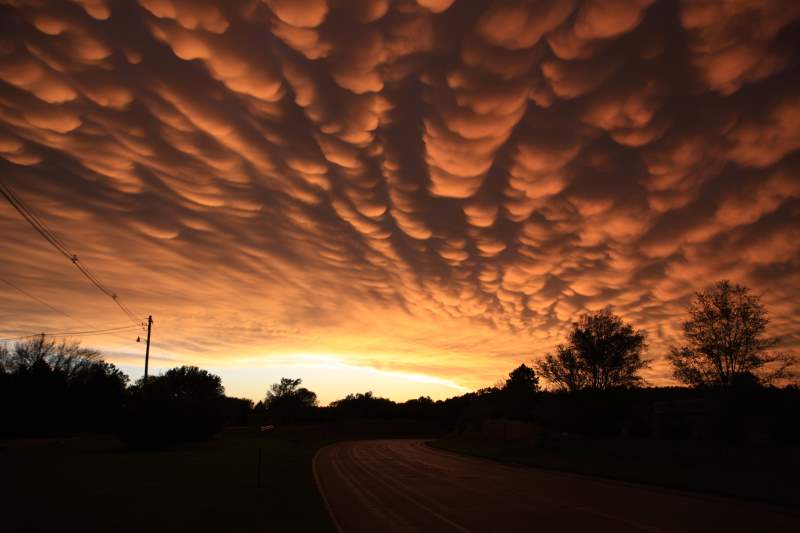 What a shot.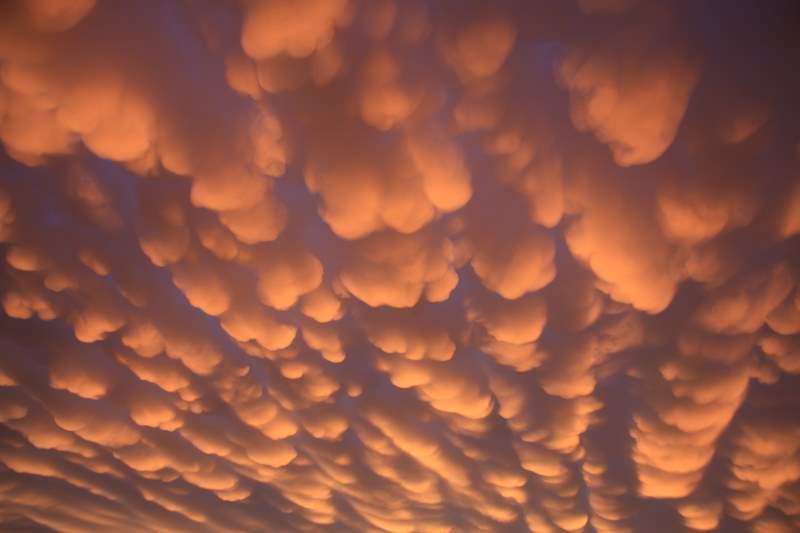 The blue sky is coming through.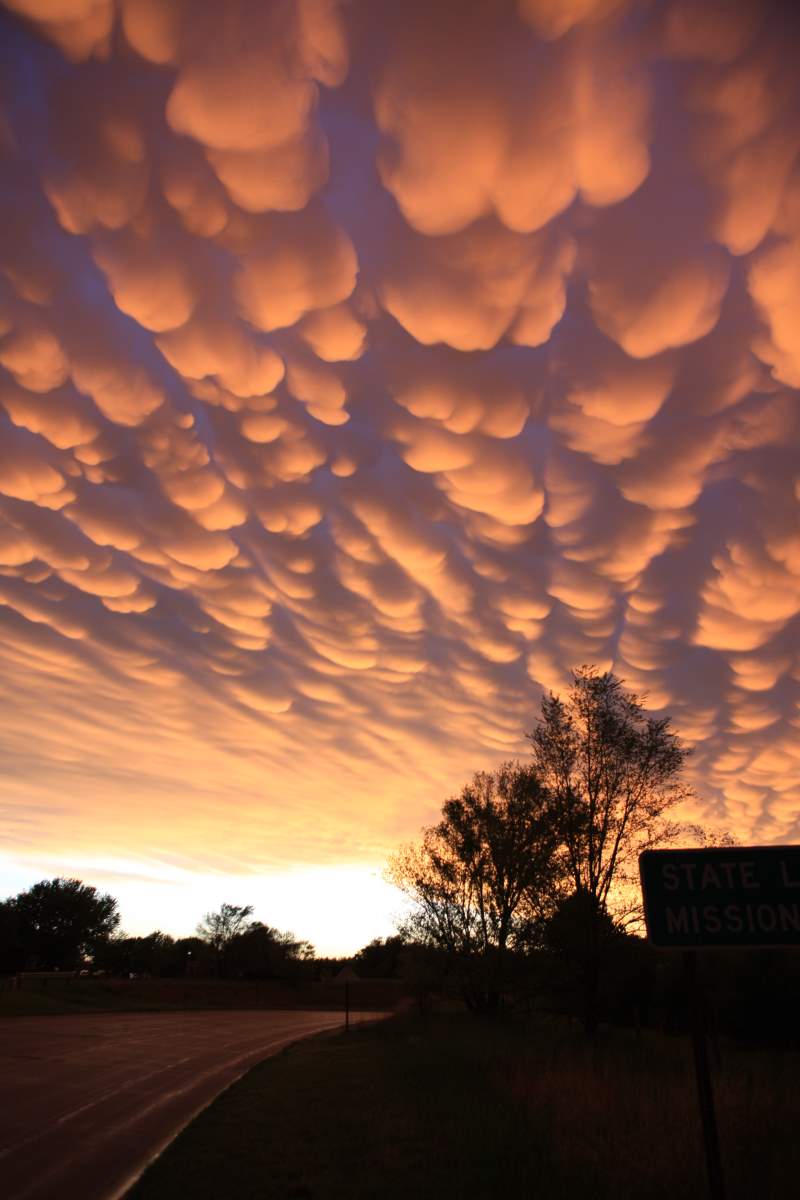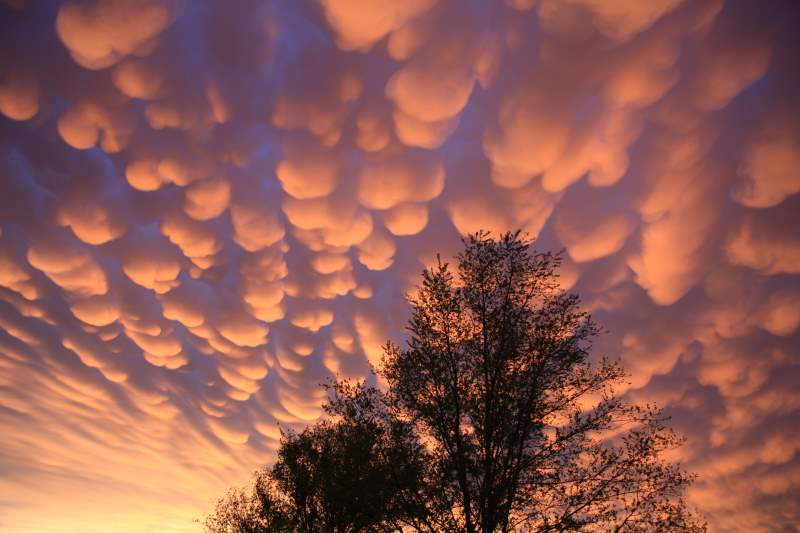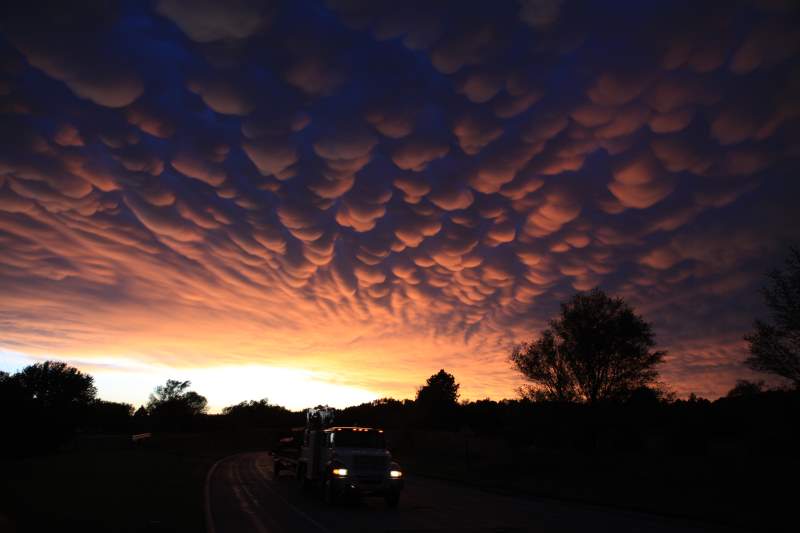 Now that's a storm chasing day. Never seen such an amazing sunset in my life.