USA Storm Chasing Expedition - 18 May, 2010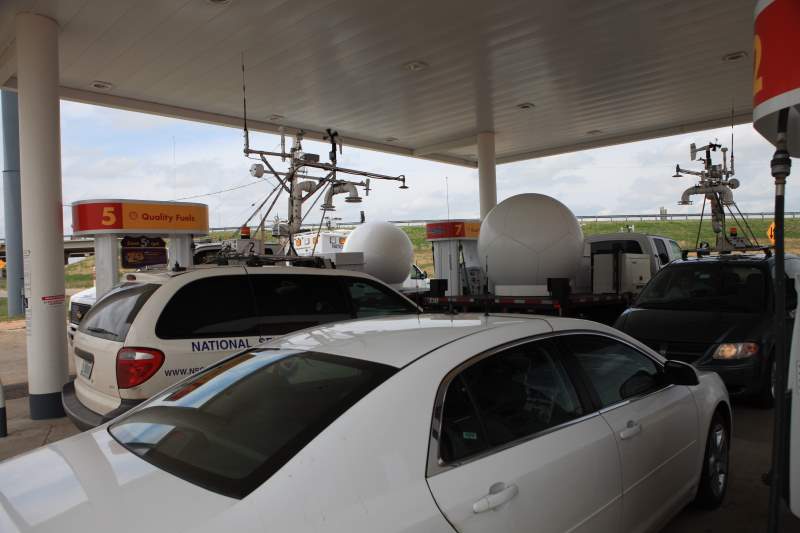 Re-fueling... .Interesting vehicles here...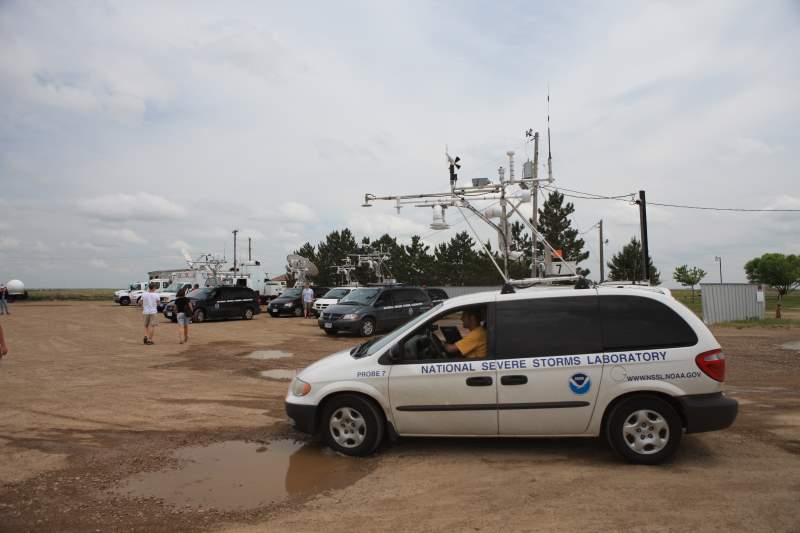 Oh.. Of course, this would be the Vortex2 Group.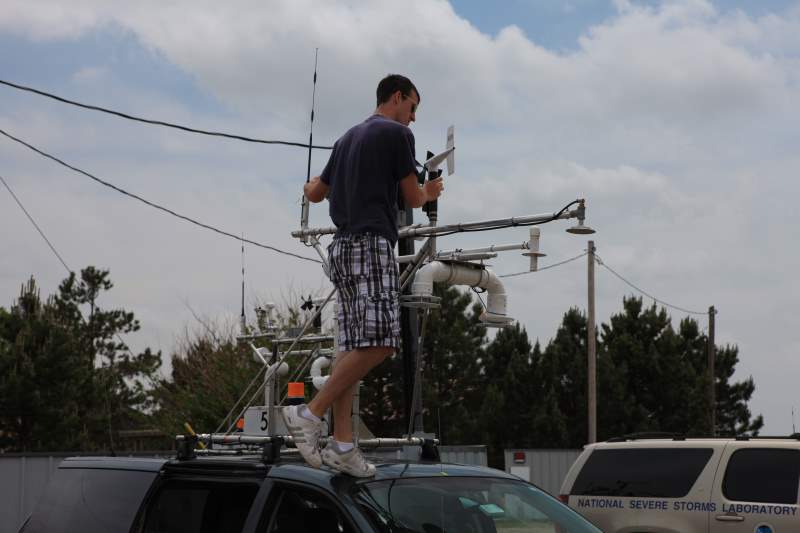 Adjusting the mobile mesonets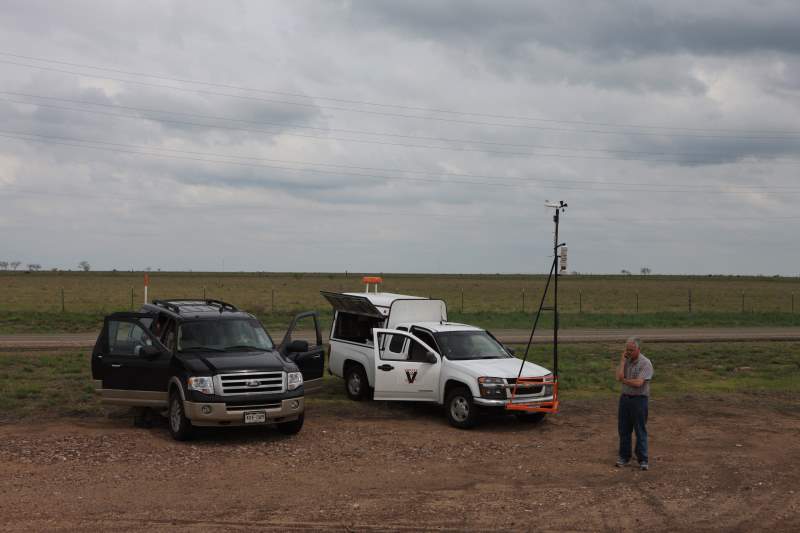 Tim Marshall on the phone.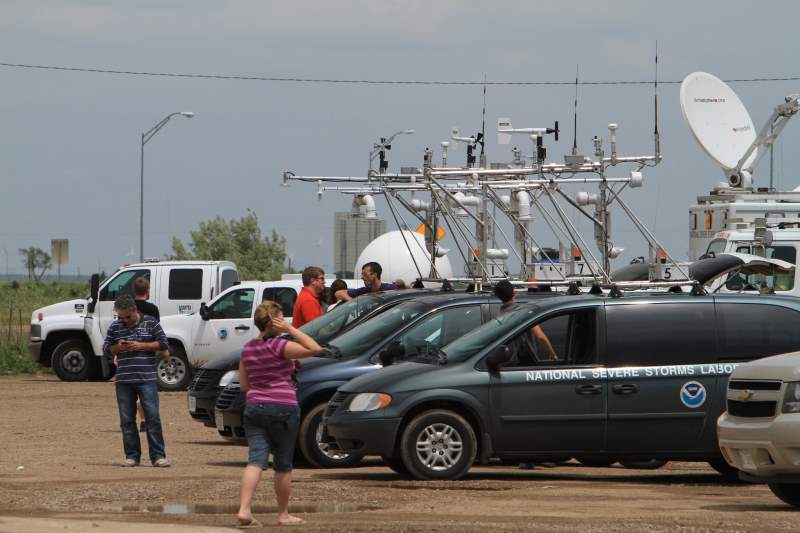 Wow.. now that's a storm chasing fleet.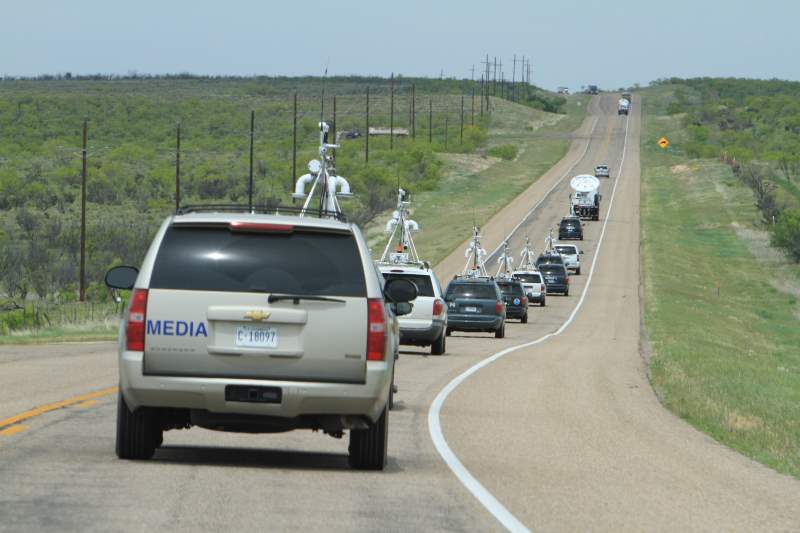 Do I follow..... hmmmm... YES.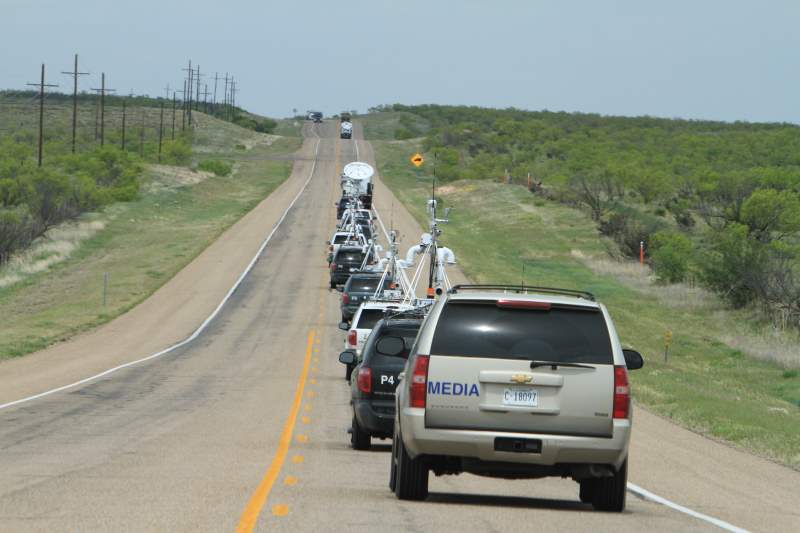 And this is only half of them.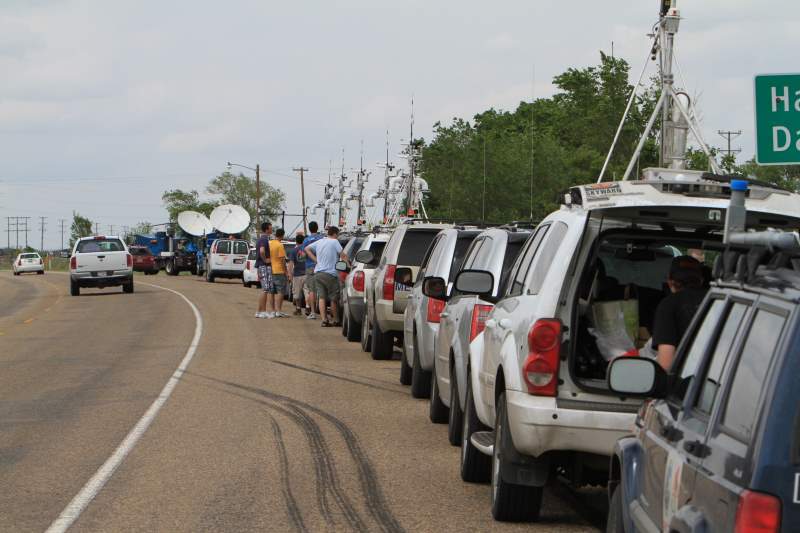 Here you go, add a few more to the group.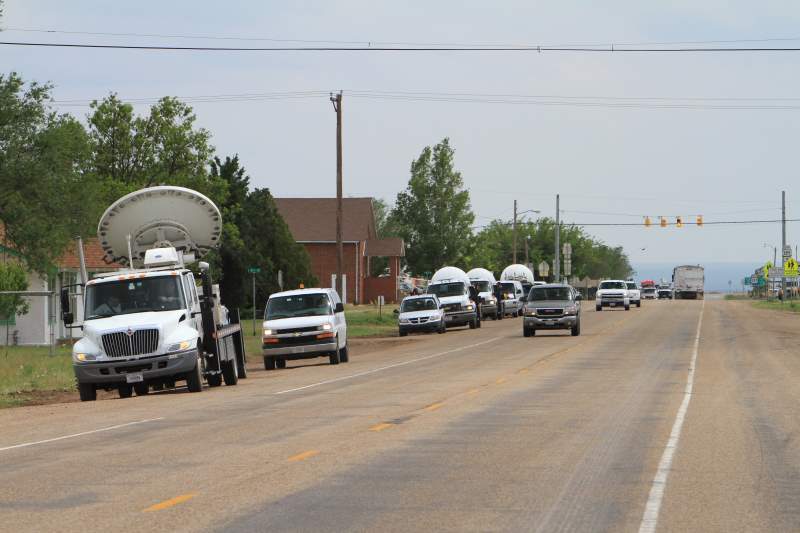 And the other mobile doppler radars.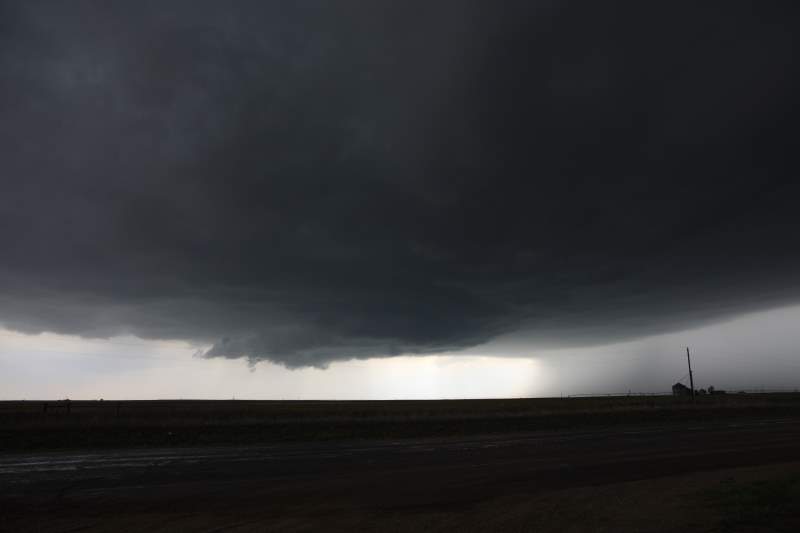 The storm is starting up just to the west of me.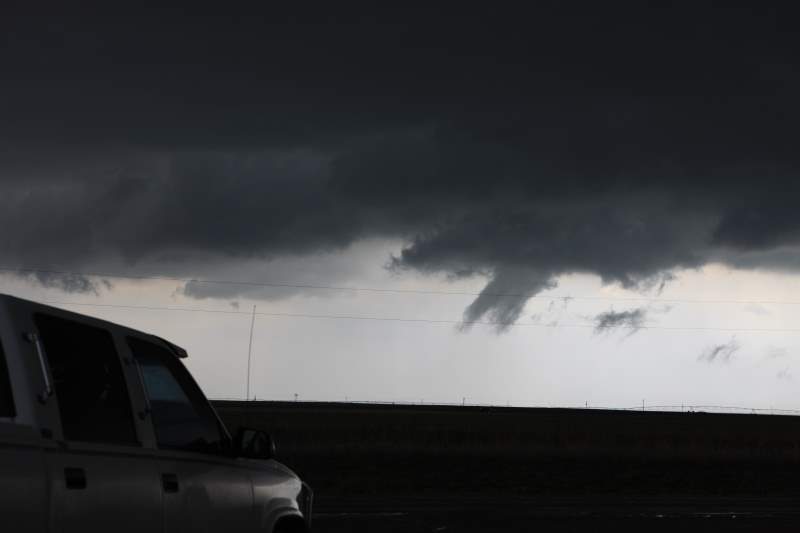 20 minutes later..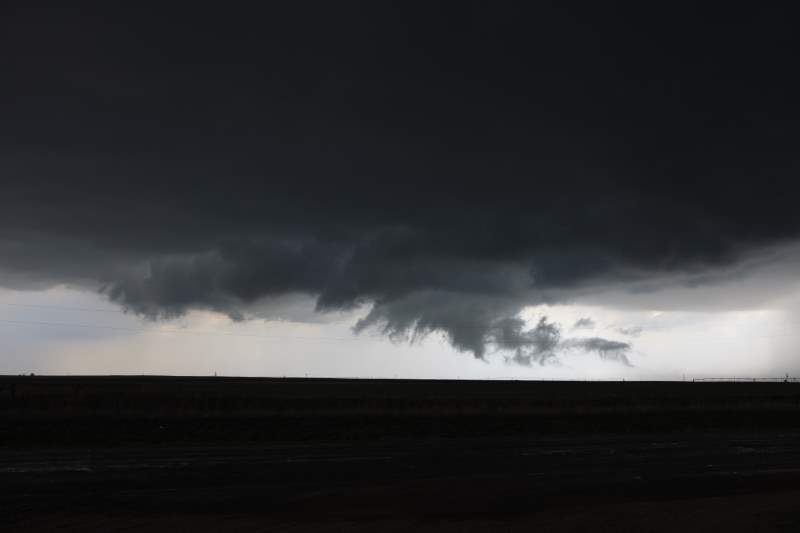 2 minutes later.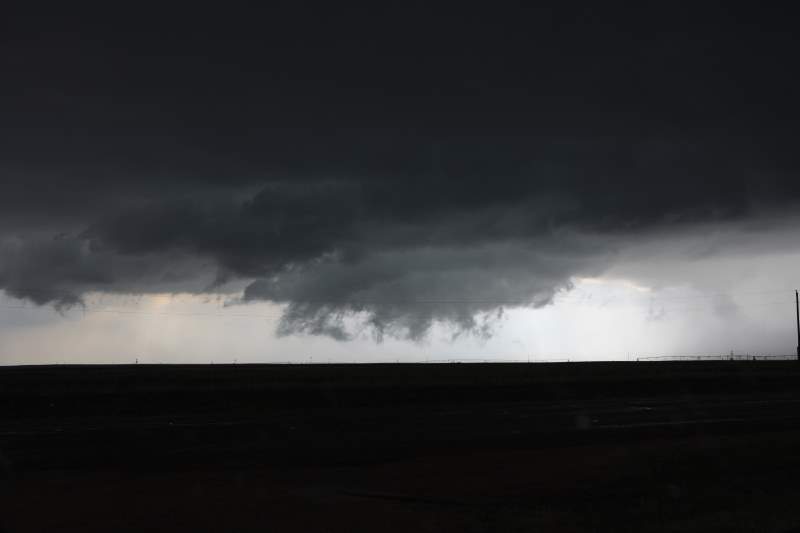 1 minute later.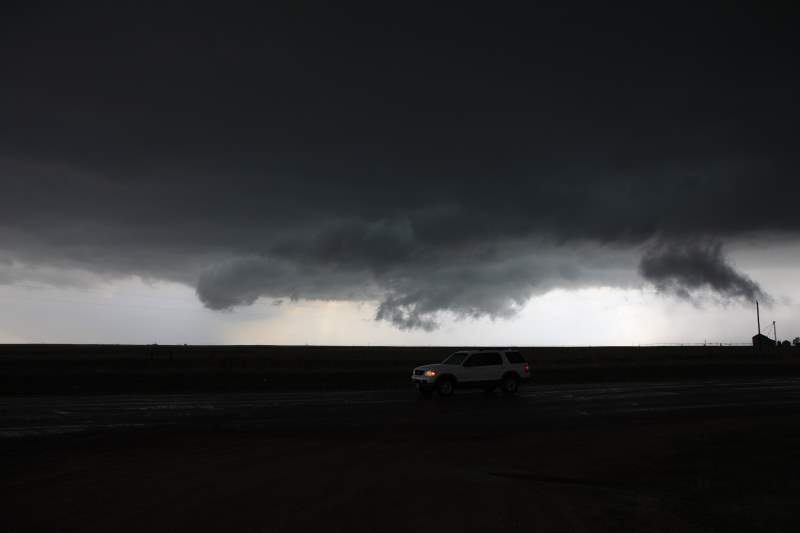 20 seconds later.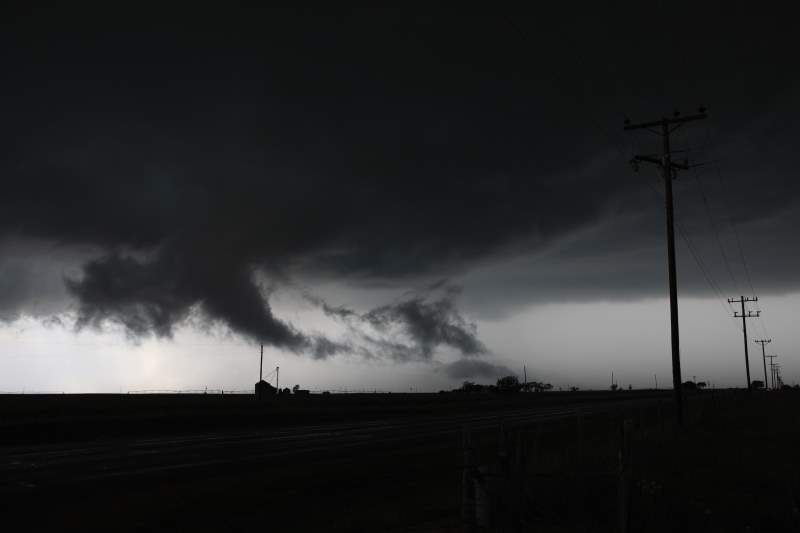 Had to shift south. Rotation was right over my head.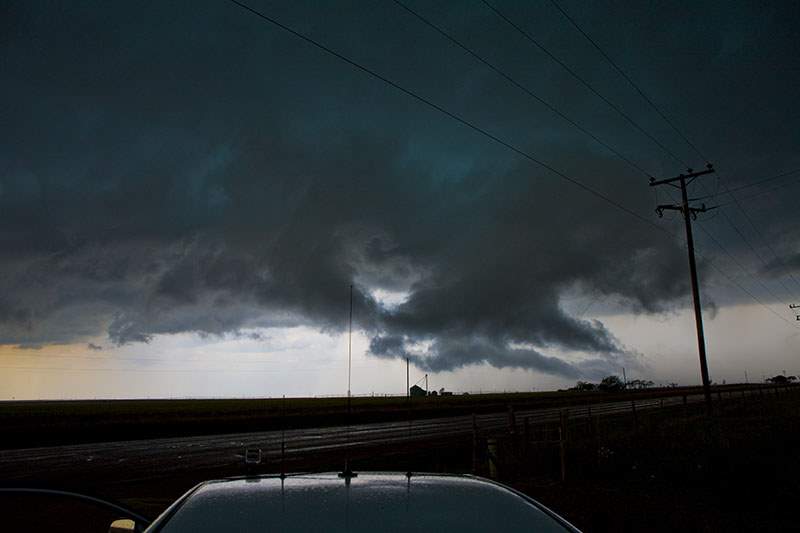 Still got a good view from here.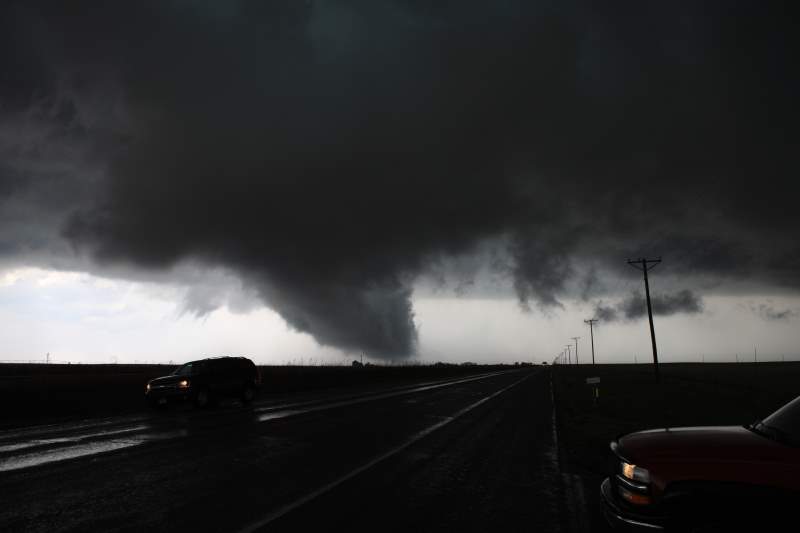 Rapidly rotating wall cloud.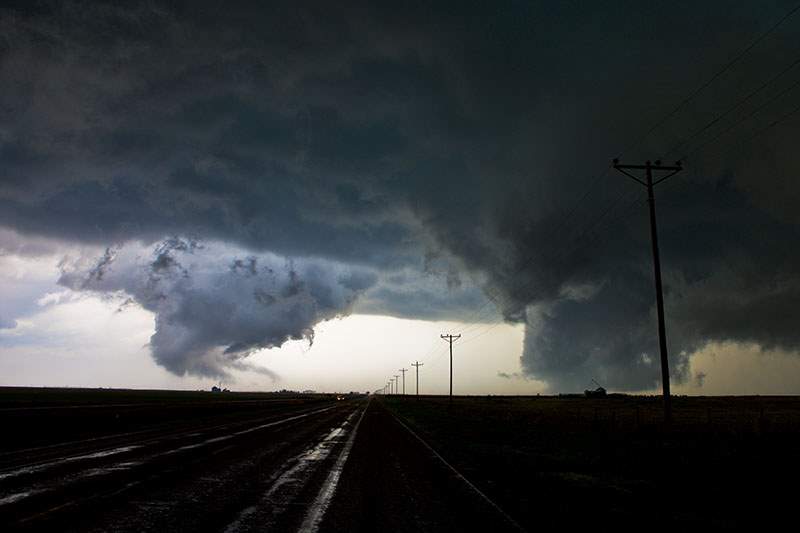 Ok... 2 Rapidly rotating wall clouds.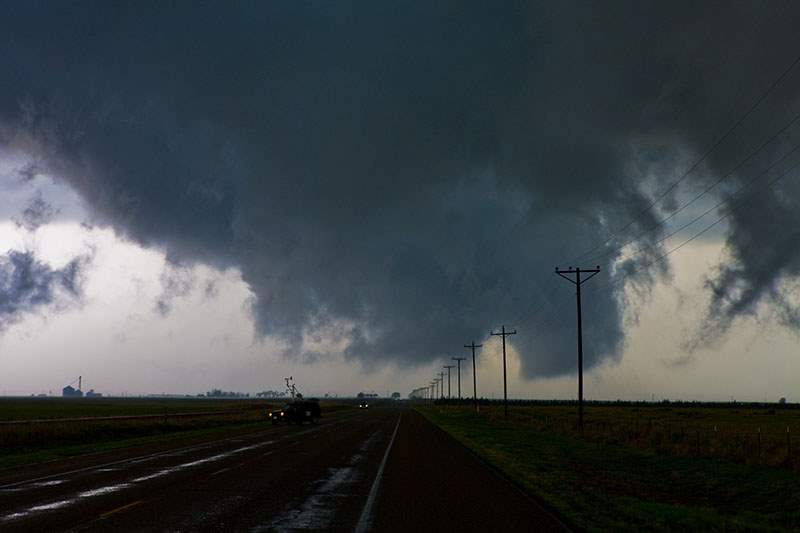 Wow.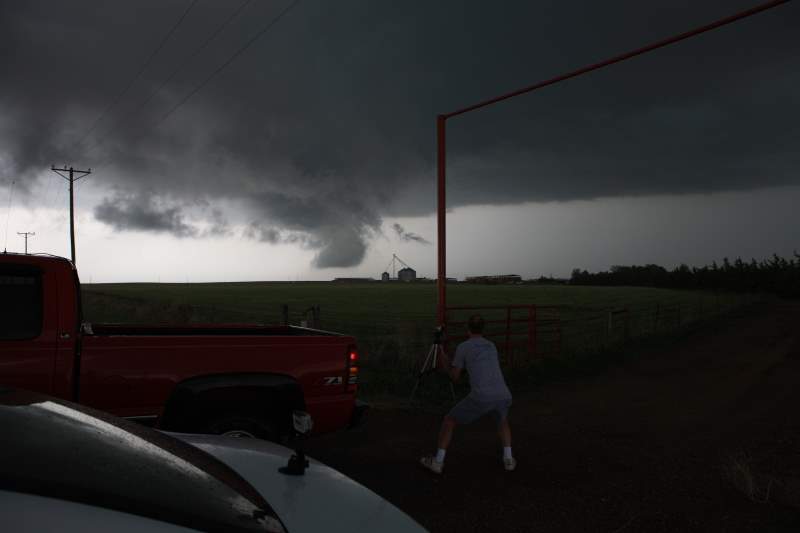 That's right, let's go NOW!.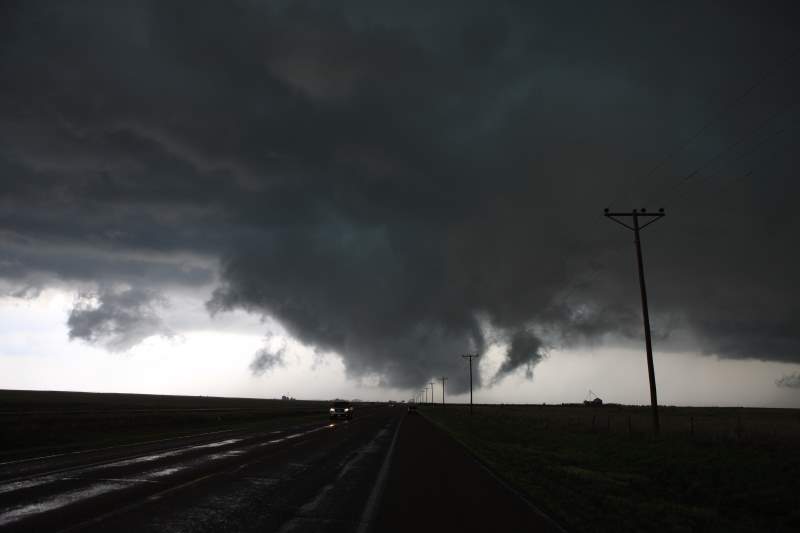 Time for another shot..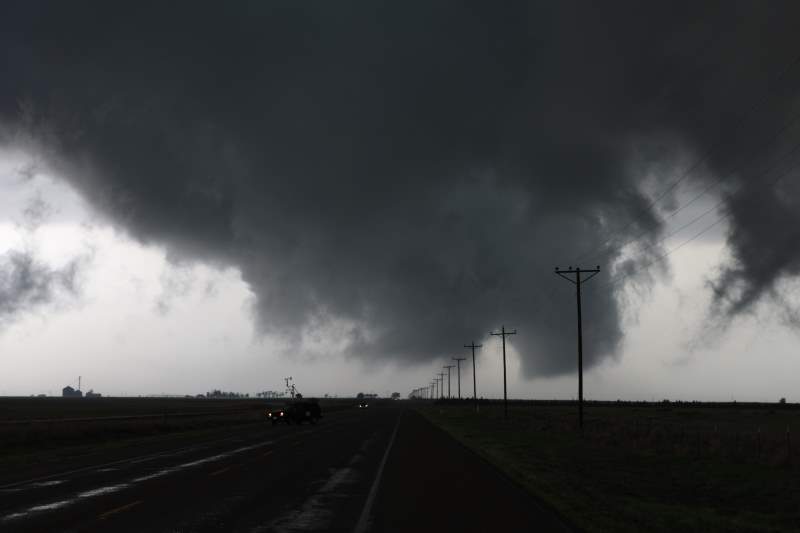 This is going to drop a tornado any moment.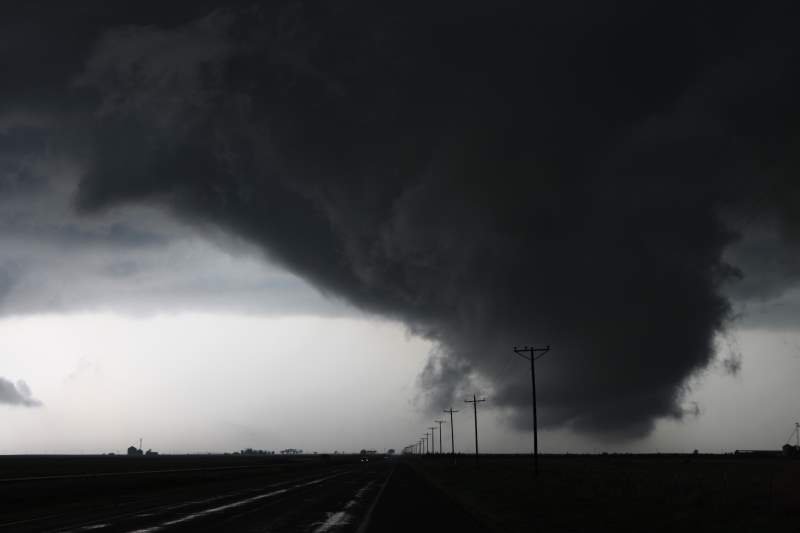 Almost there. (this may be a tornado, just can't tell if there is a debris cloud)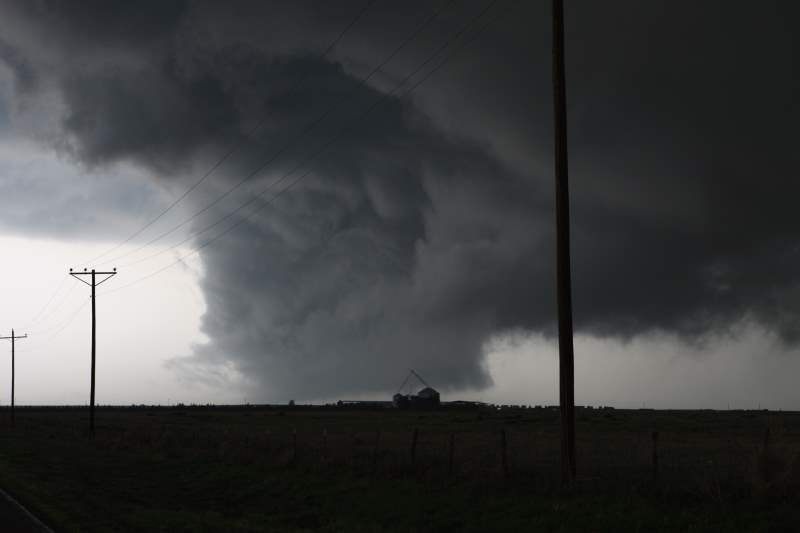 I could stand under this meso and still be safe (unless it actually dropped a violent tornado)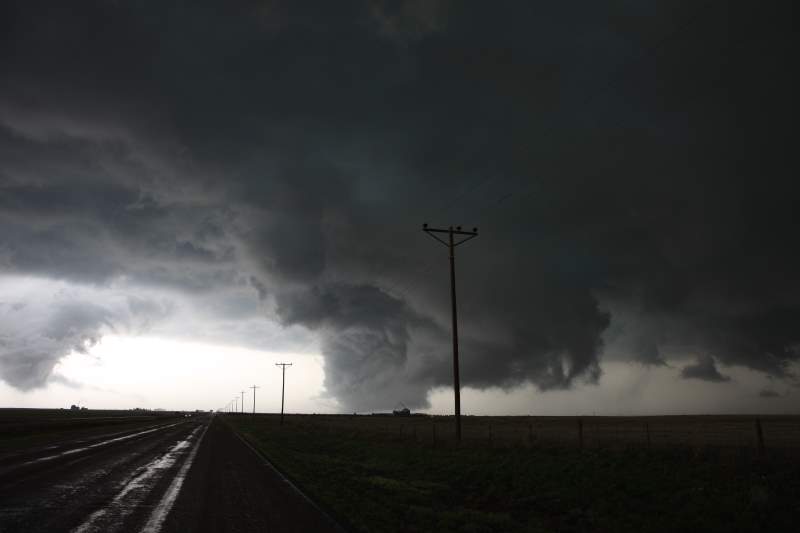 Perhaps not now.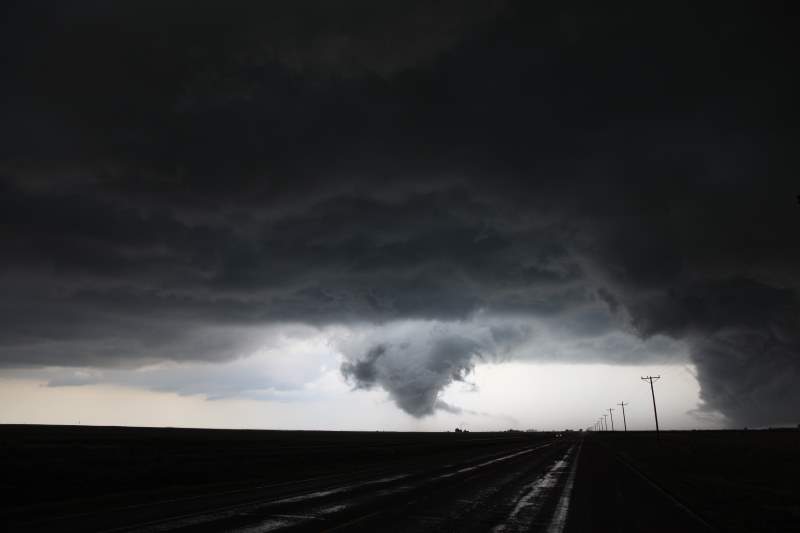 The left lowering is still doing well.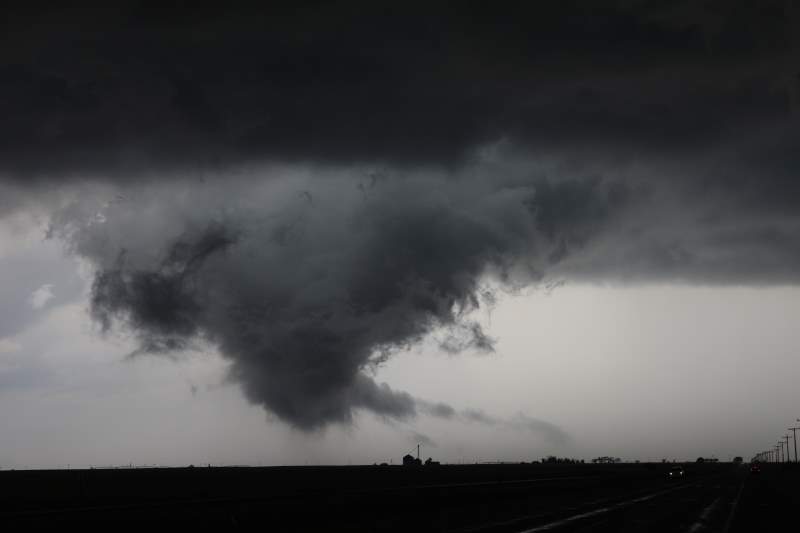 C'mon...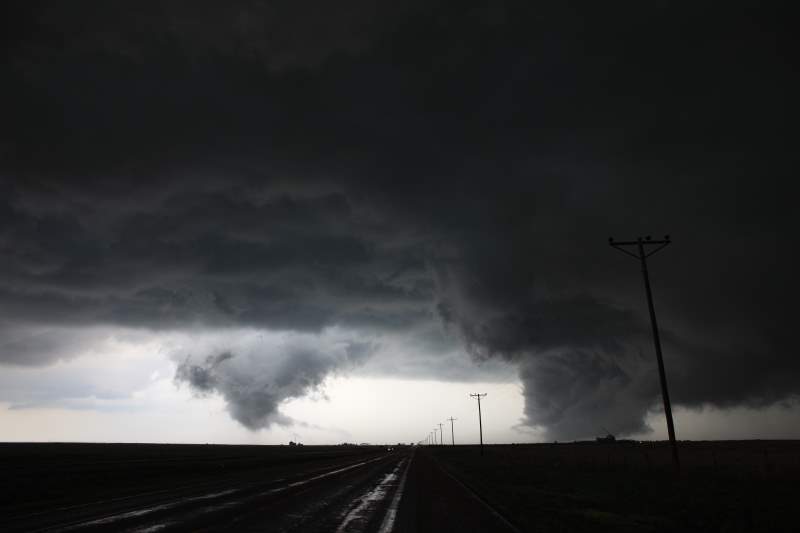 Nearly there.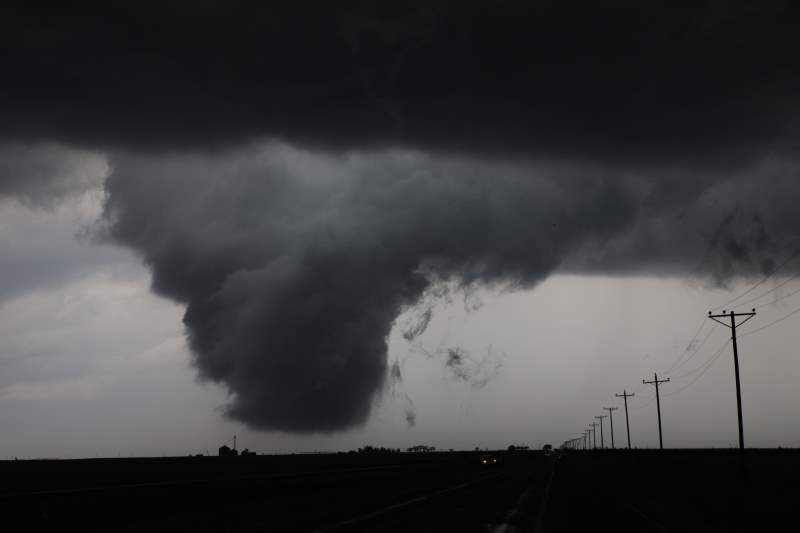 Ok.. it's looking scary now...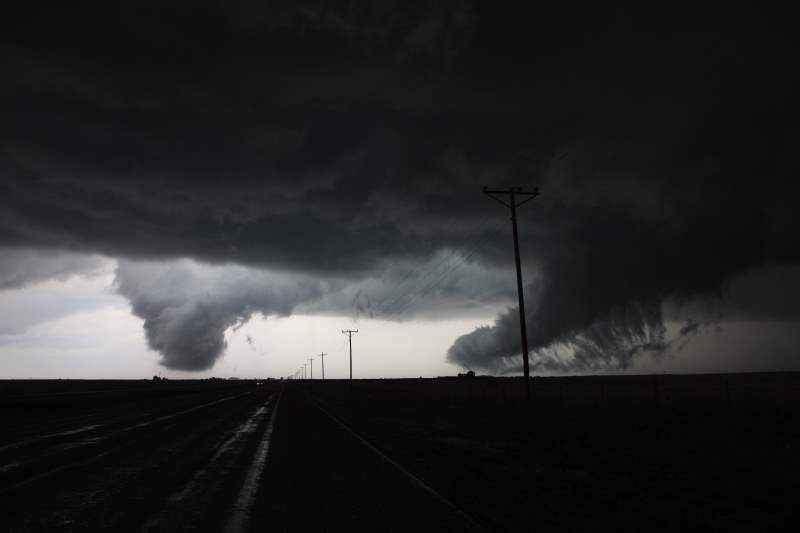 But it is still quite harmless (AT THE MOMENT)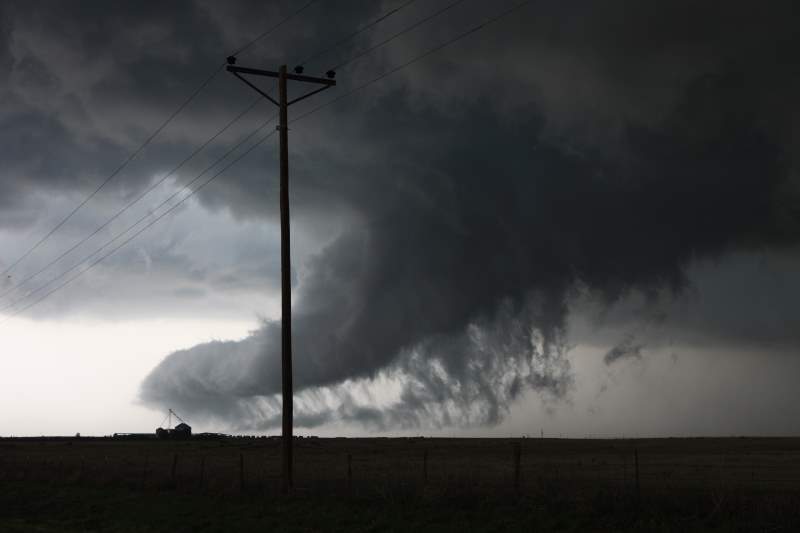 Pretty.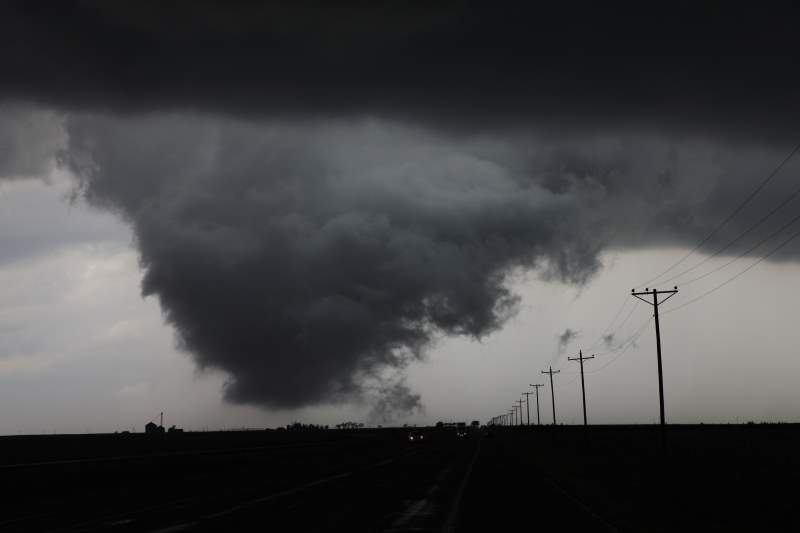 Not so pretty.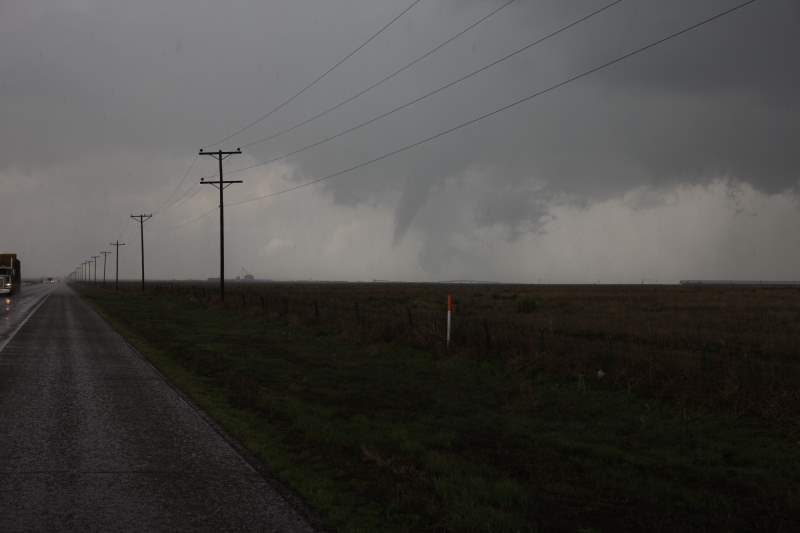 GOT IT.. Confirmed tornado. I witnessed the debris on the ground 10 seconds before I took this shot.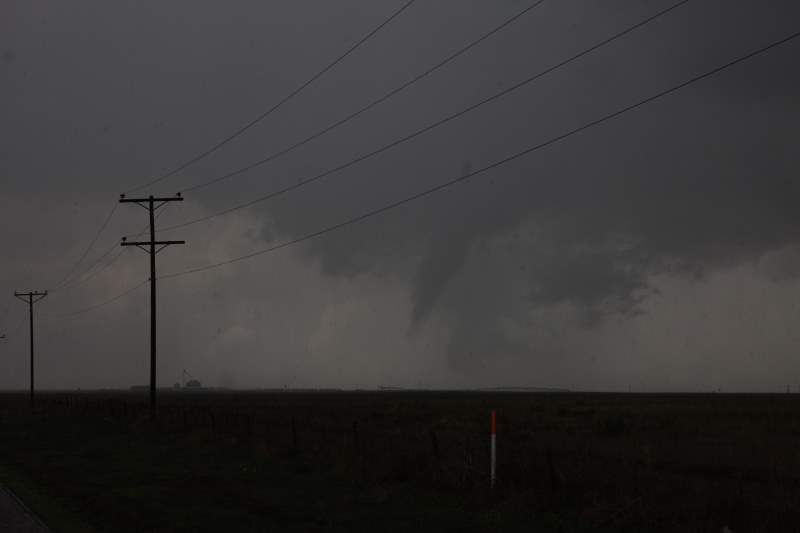 It's becoming rain wrapped.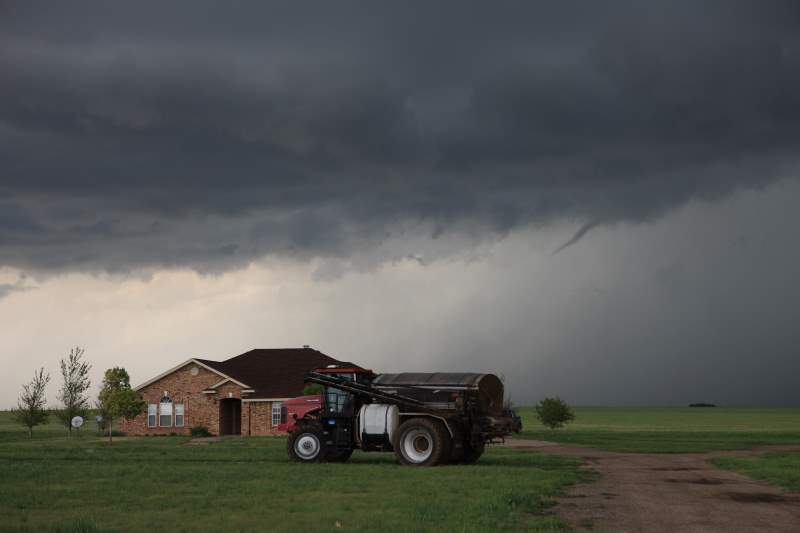 A new funnel, different location.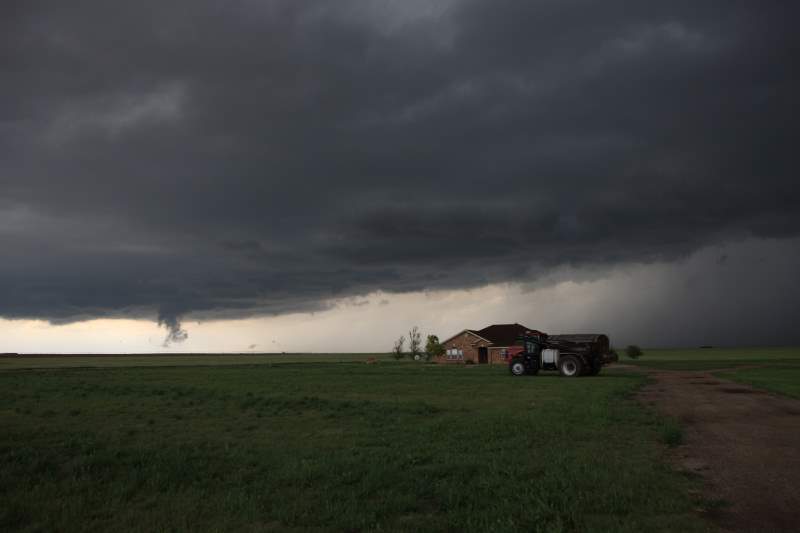 Another lowering to the left.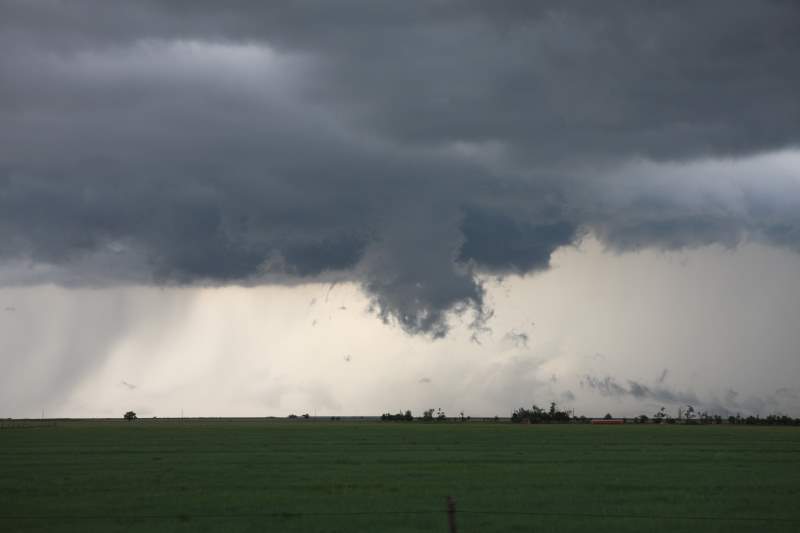 This is now a dangerous unpredictable storm.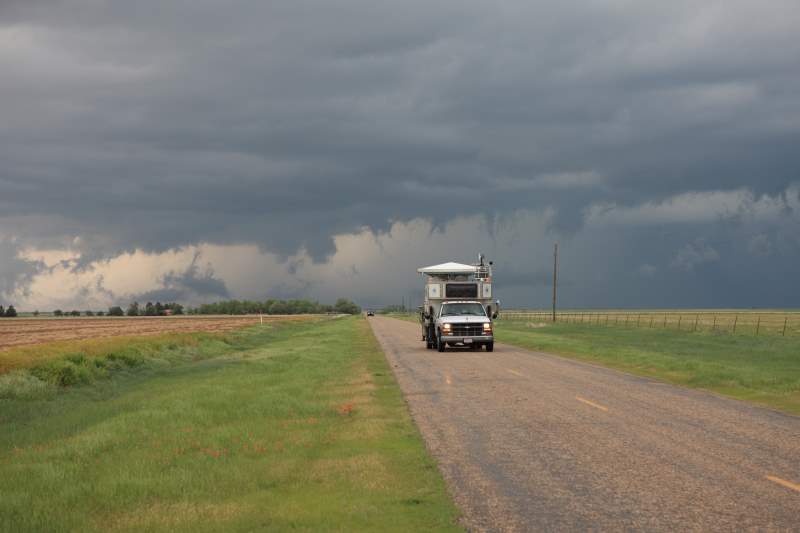 A mobile doppler truck speeds away.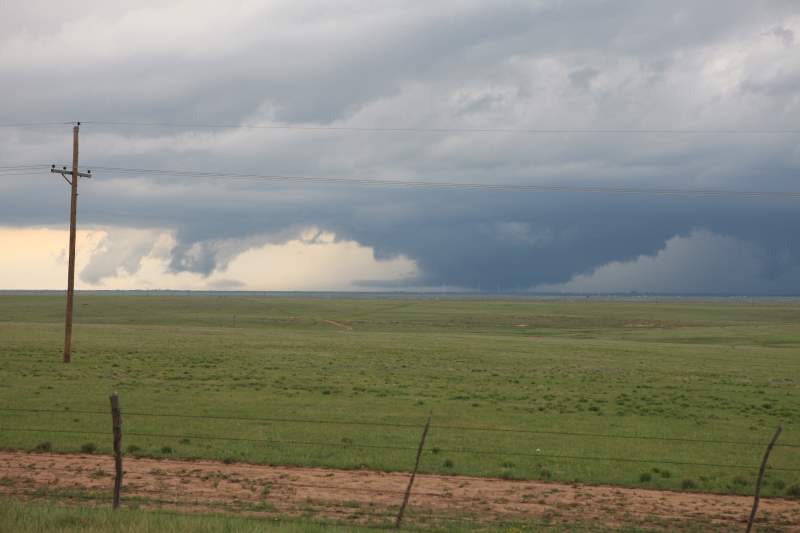 Wedge Tornado?... Yes or No?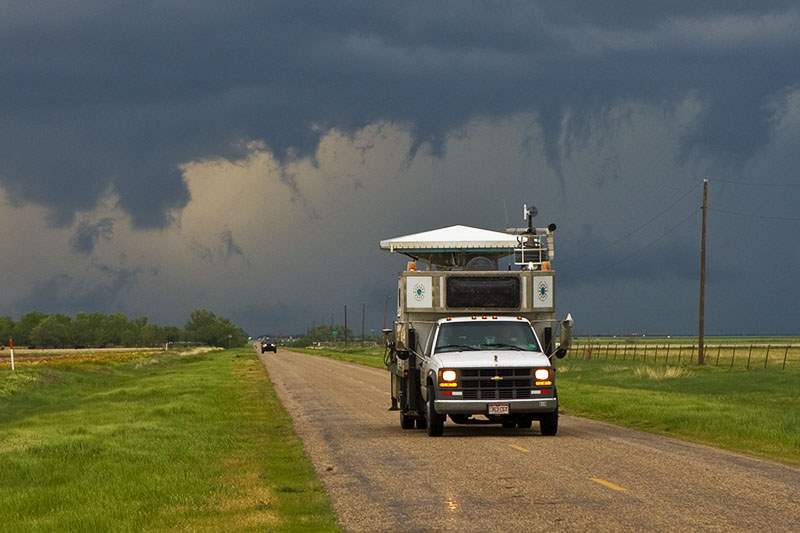 The answer was actually no. Believe it or not.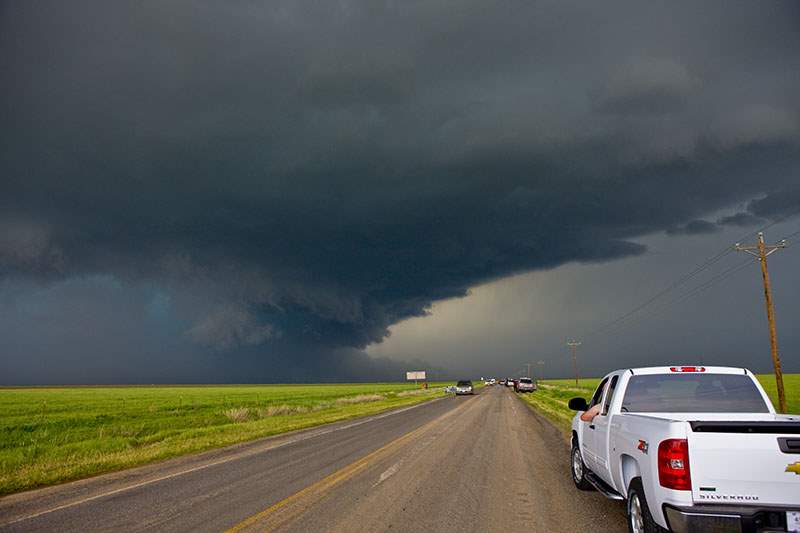 This is also not producing a tornado... However up to 5" hail though.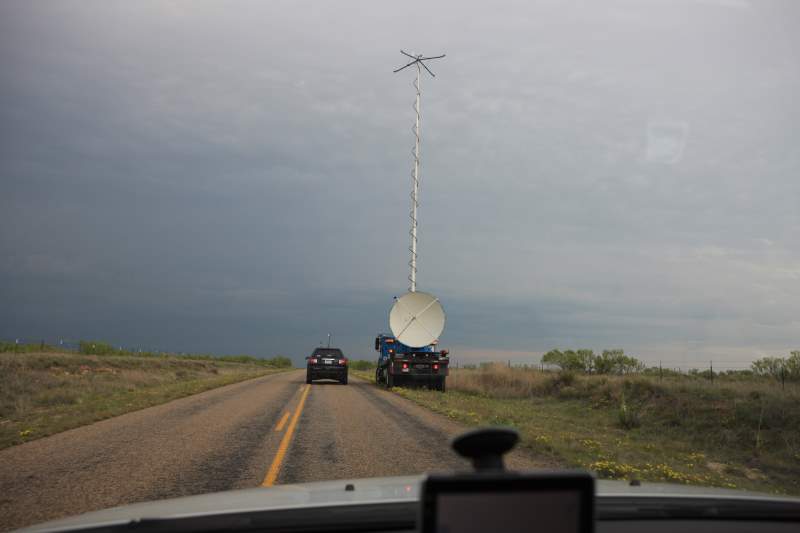 Cool.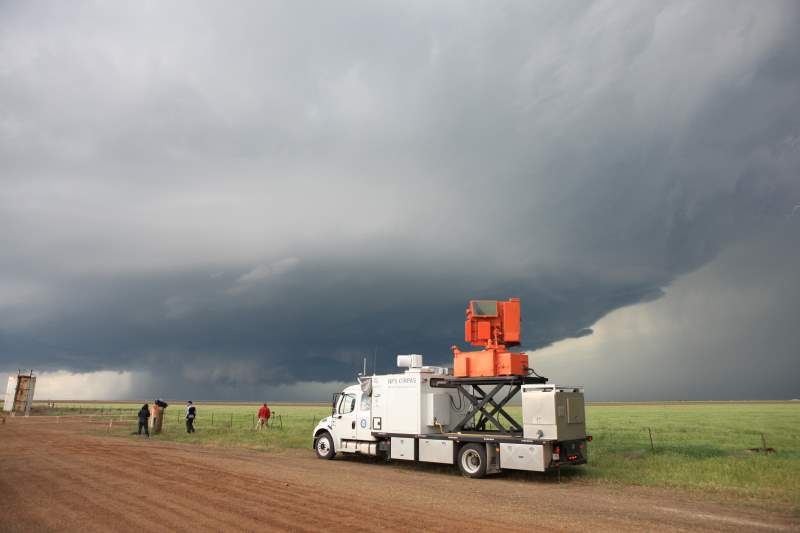 Nice.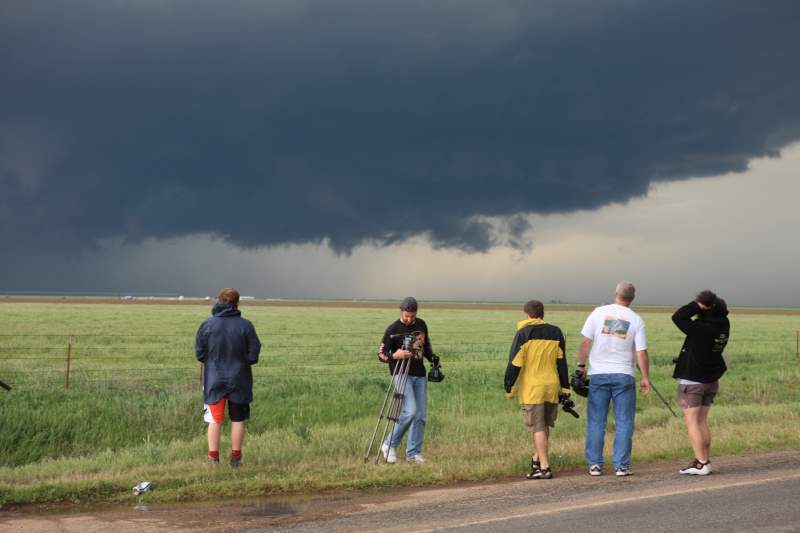 Scott McPartland packing up the tripod... It's time he core punched this storm.
George and Charles also to the right..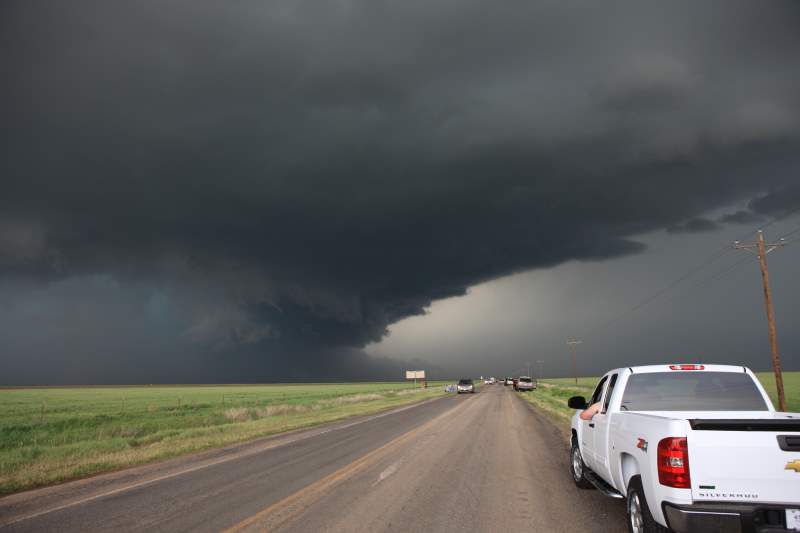 Nice.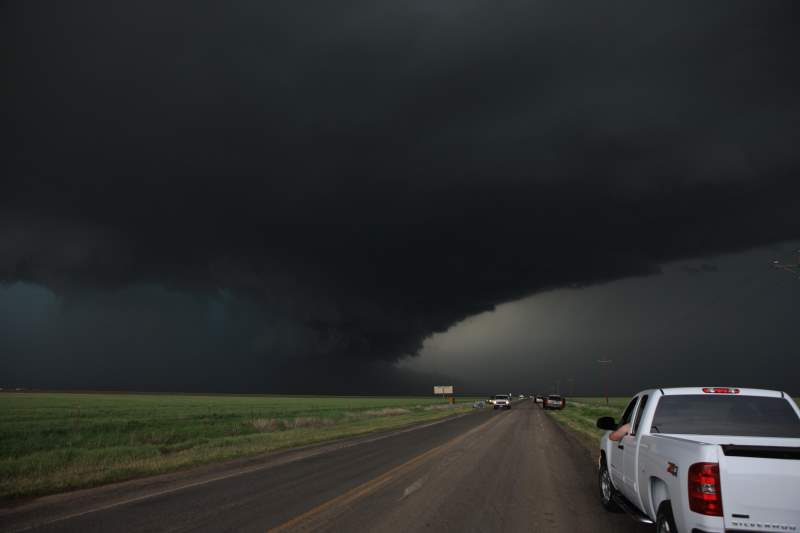 I'm going in.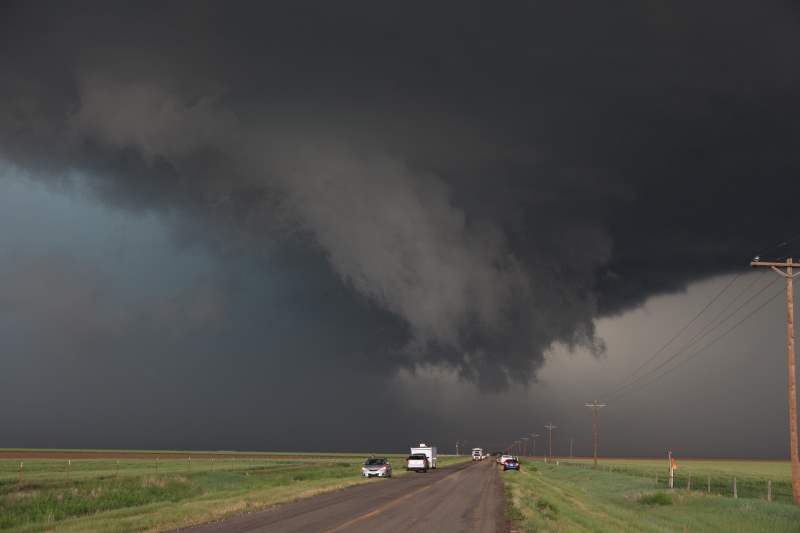 I did, and chickened out... Got some video of this.. Will have to update later when I have the hard disk space..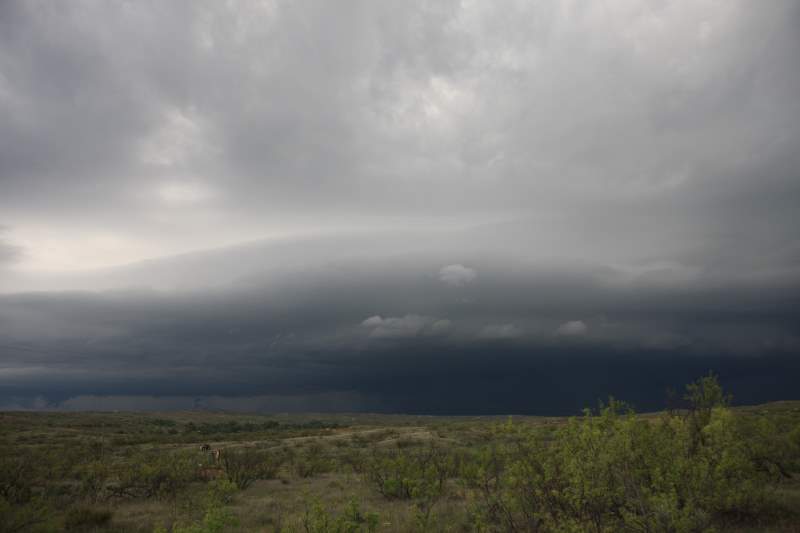 A quick stat for the day.... I wrote approximate 48GB of photos and video to memory card.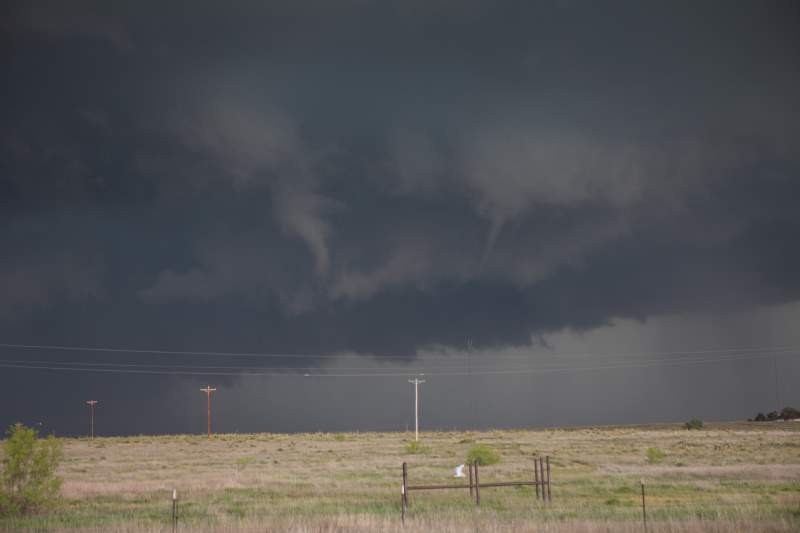 MULTIVORTEX TORNADO IN PROGRESS.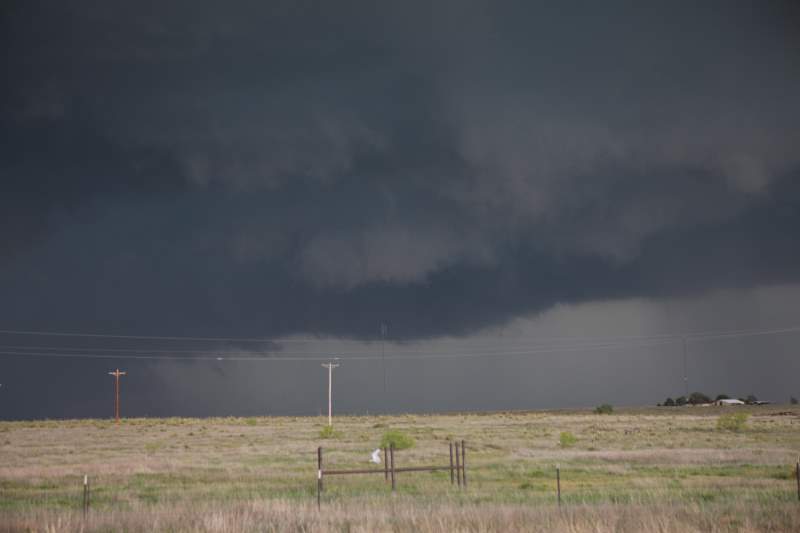 Dissipated.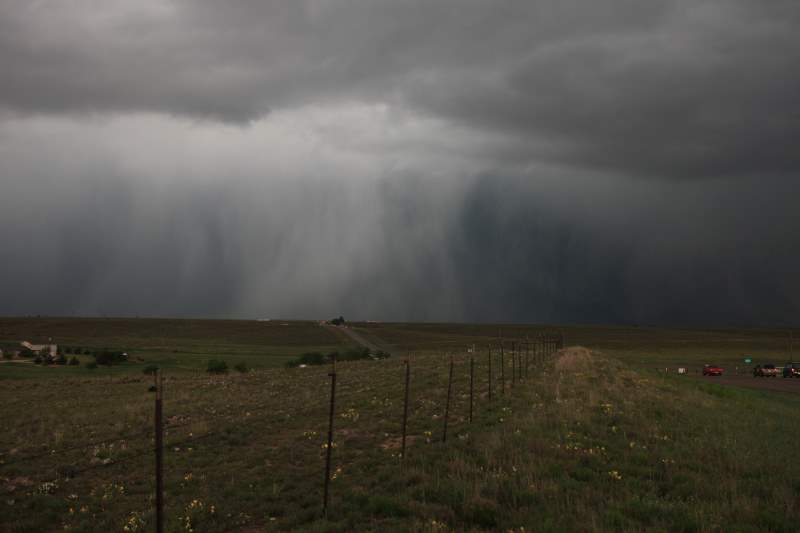 Hail core.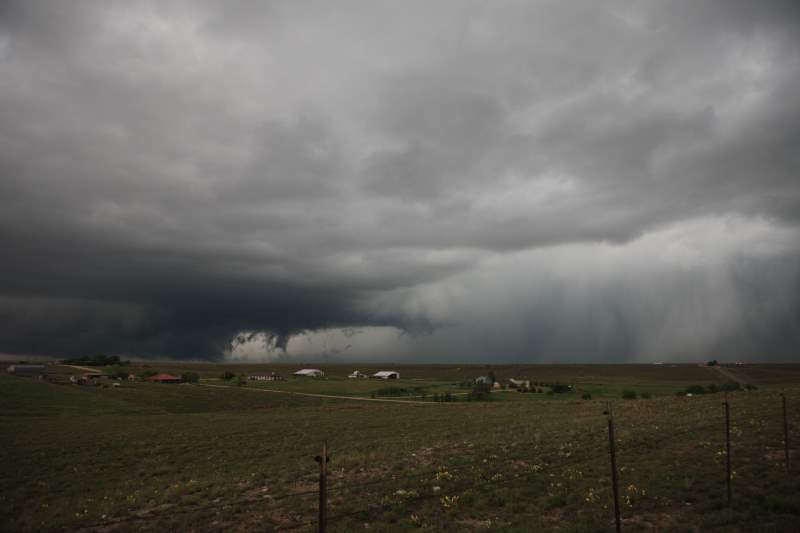 This is also tornado warned.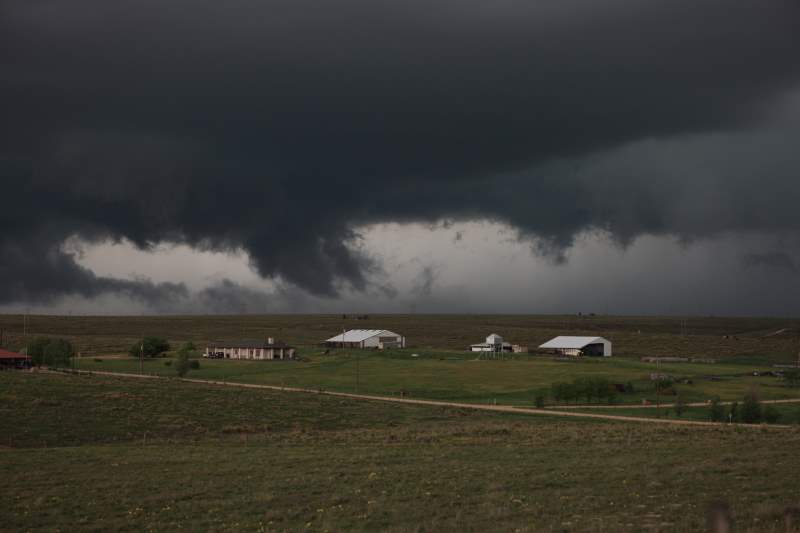 Not looking good.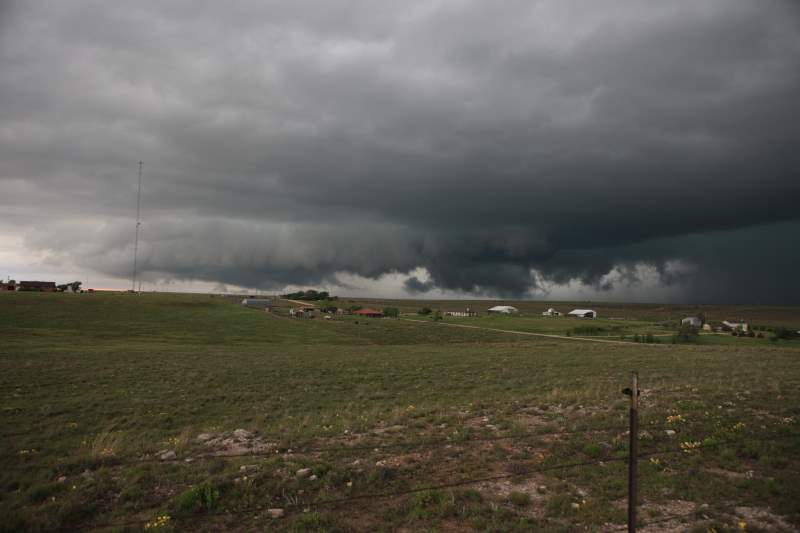 But, thankfully away from the houses.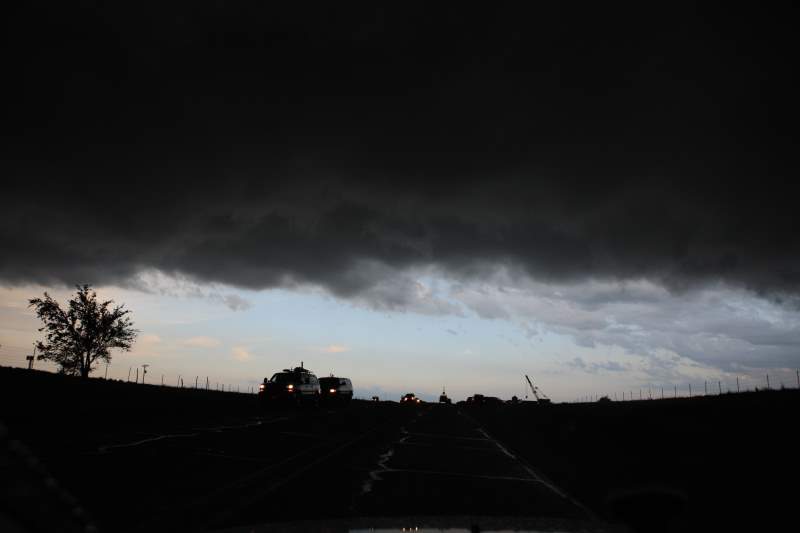 Time to leave.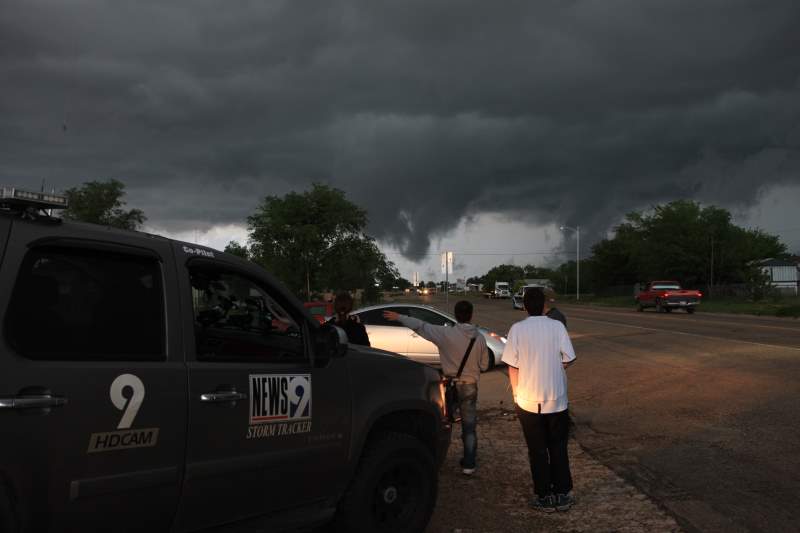 Scuds.. NOT tornadoes.. It's easy to get them wrong....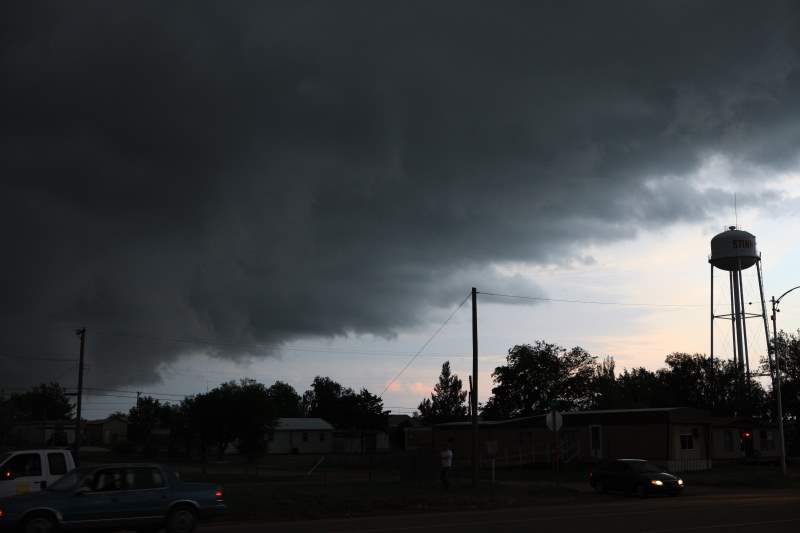 Heading south.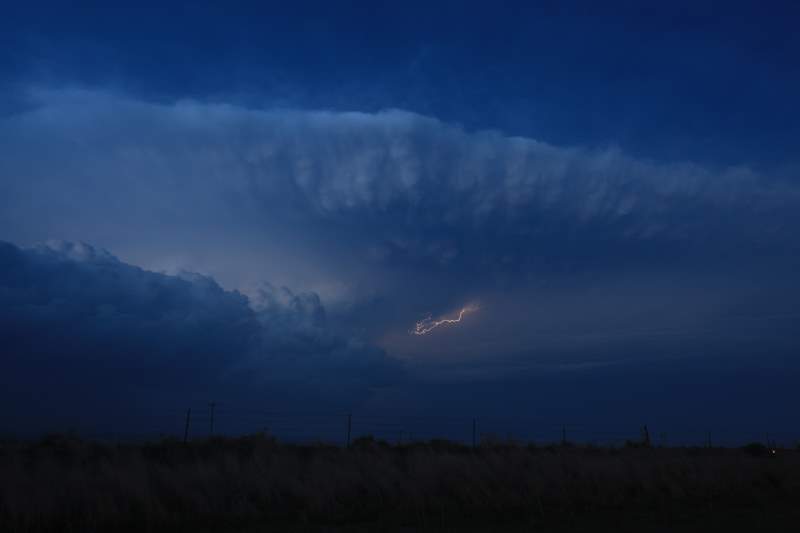 Time for the night shots.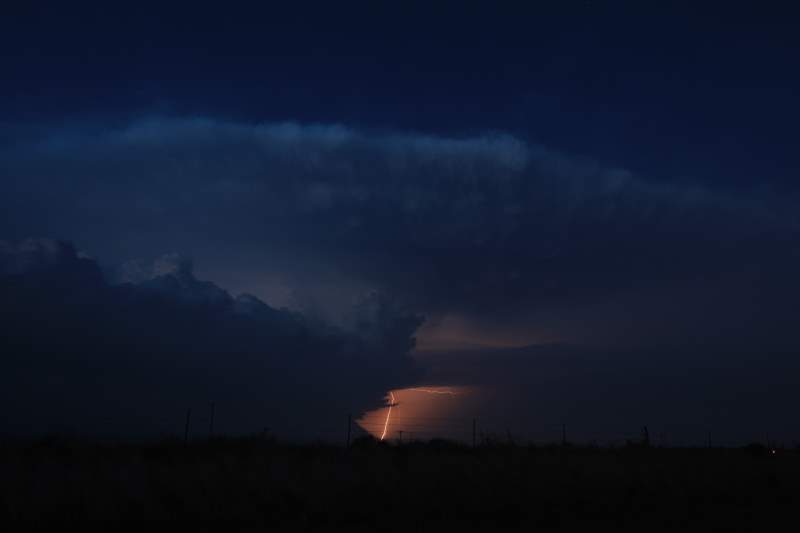 Ohhhhhh..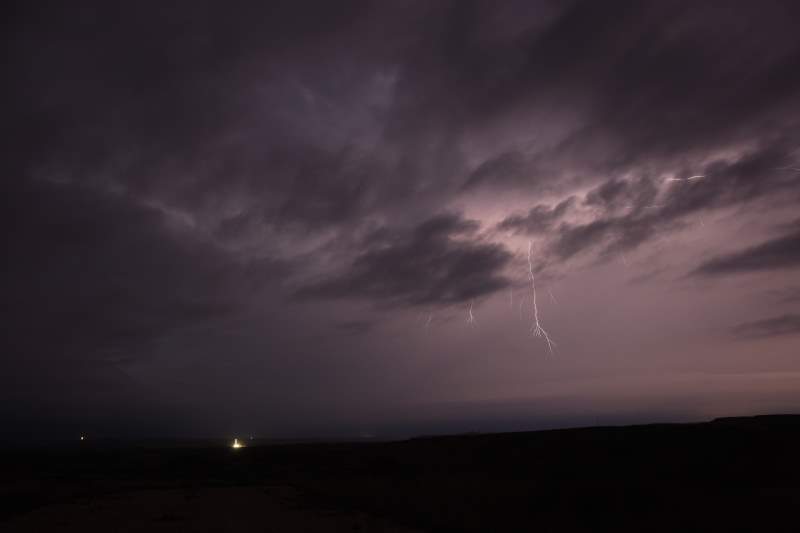 Ahhhh...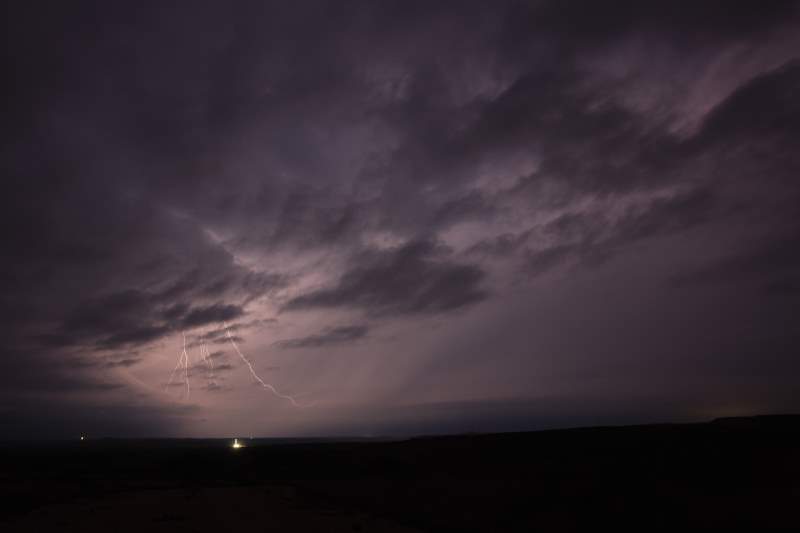 Nice.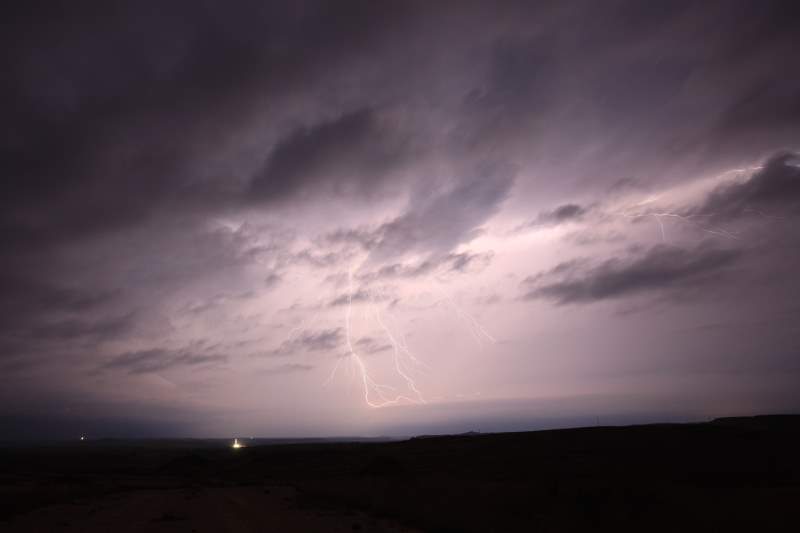 This was bright.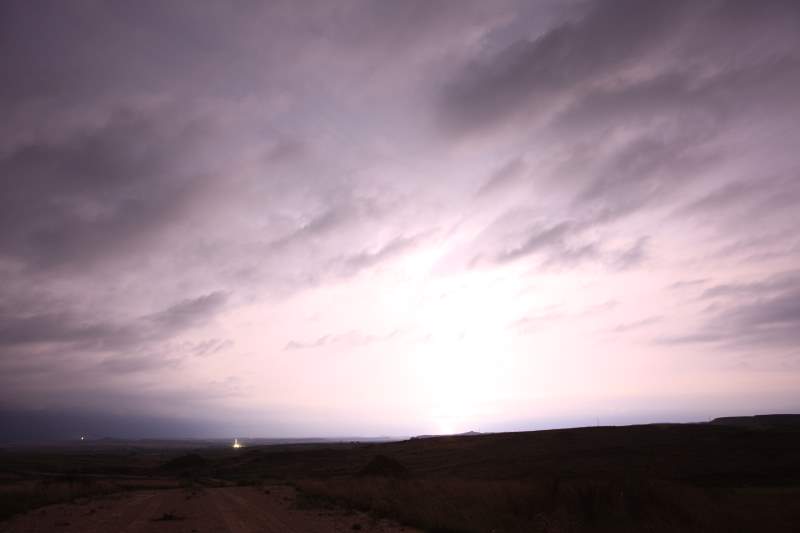 Oh.... actually this was much brighter.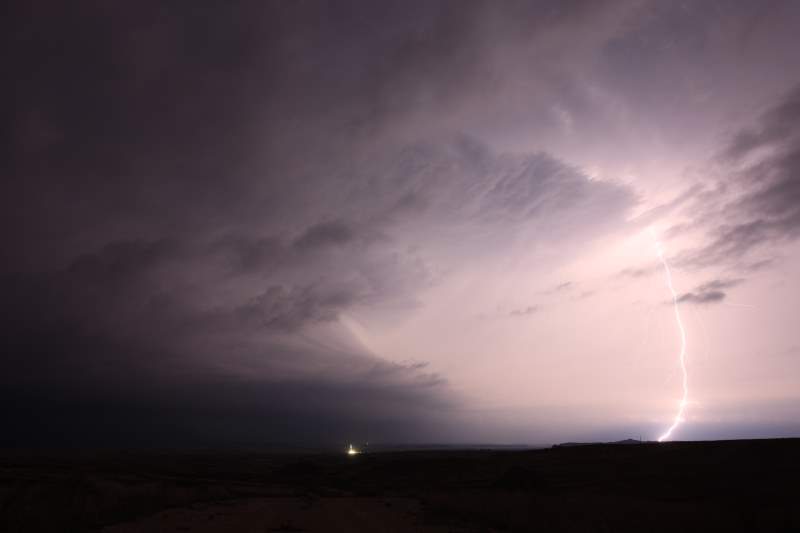 Nice structure.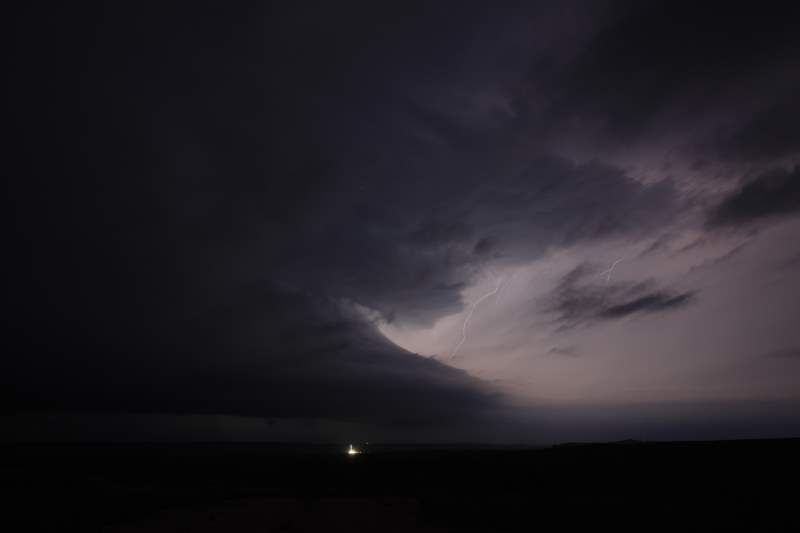 I can see the base of the storm now.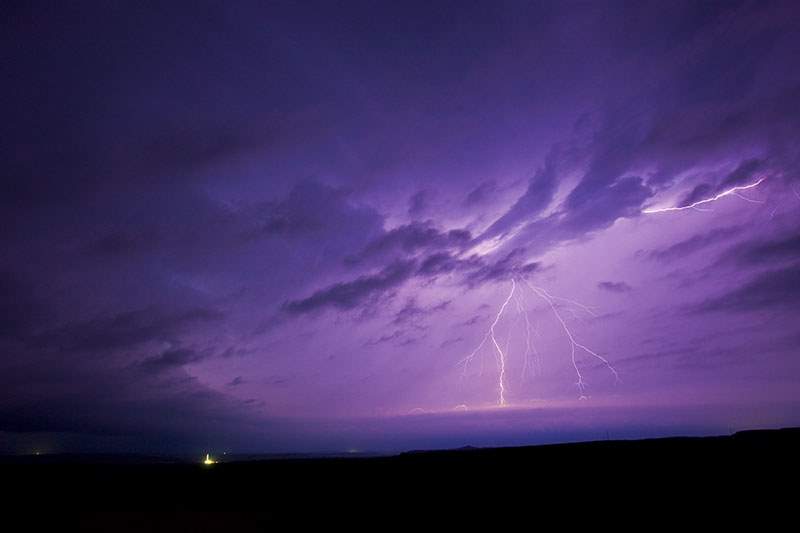 This was done in photoshop.. Much nicer.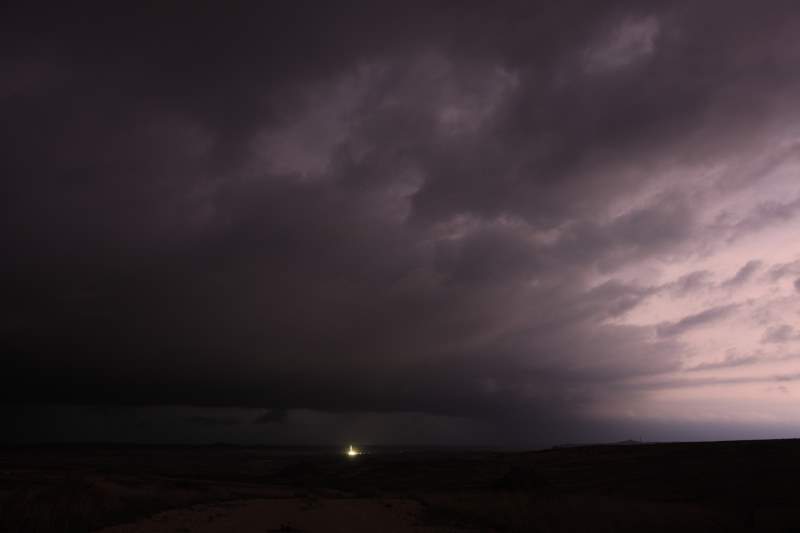 A funnel / wall cloud forming.. very hard to tell when you need more lightning to show you.


Ok... time for some panoramas.


Very pleased with this.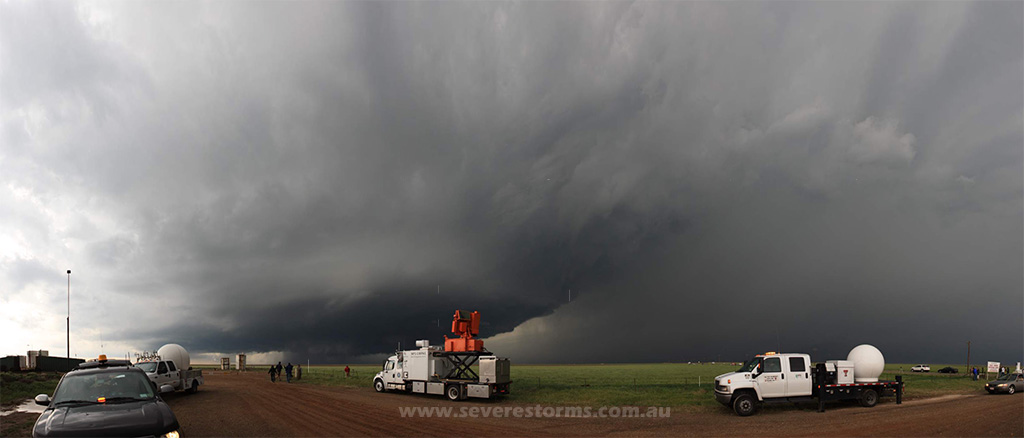 This more so.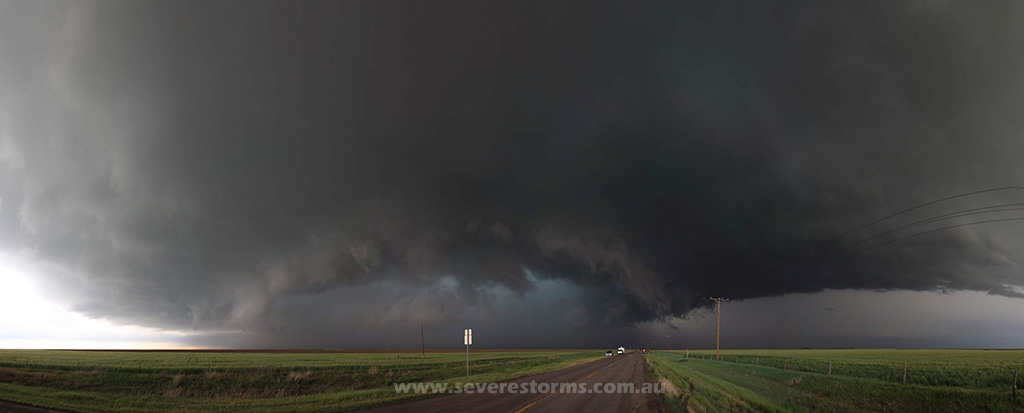 Ok.. now this rocks.