USA Storm Chasing Expedition - 16 May, 2010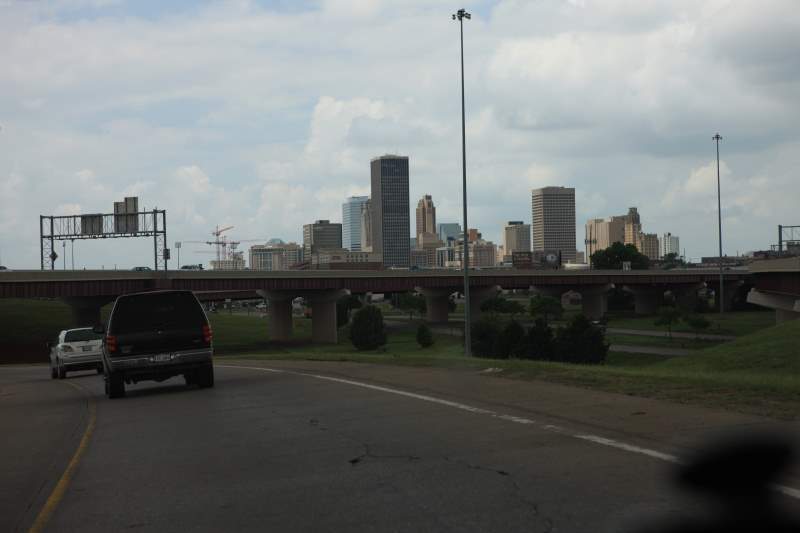 Not much is really forecast today, but there's always a chance...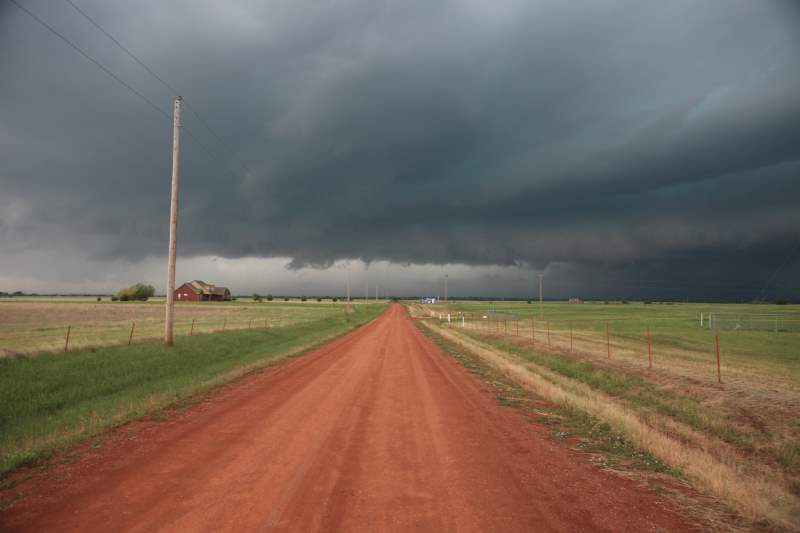 This was unexpected.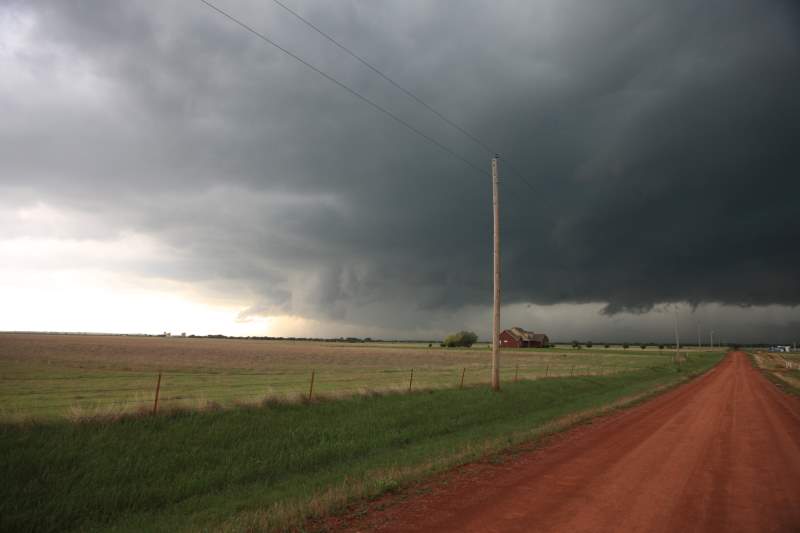 A severe storm north west of Oklahoma City.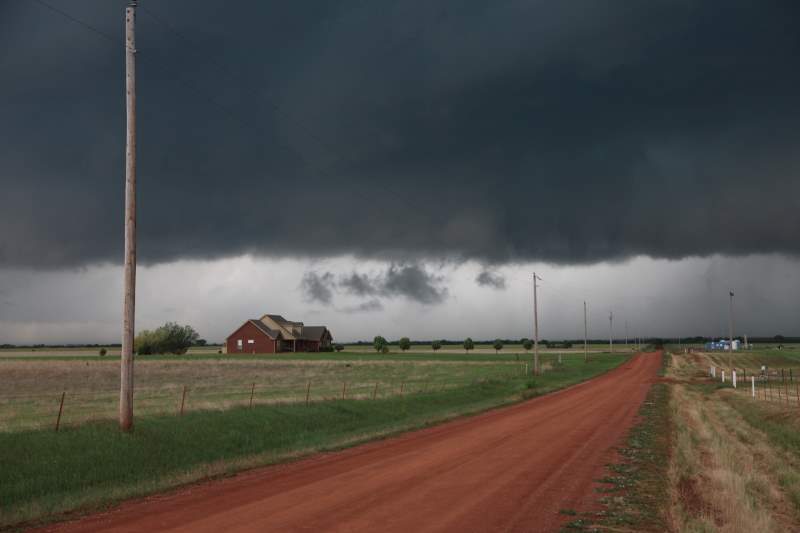 Quite nice...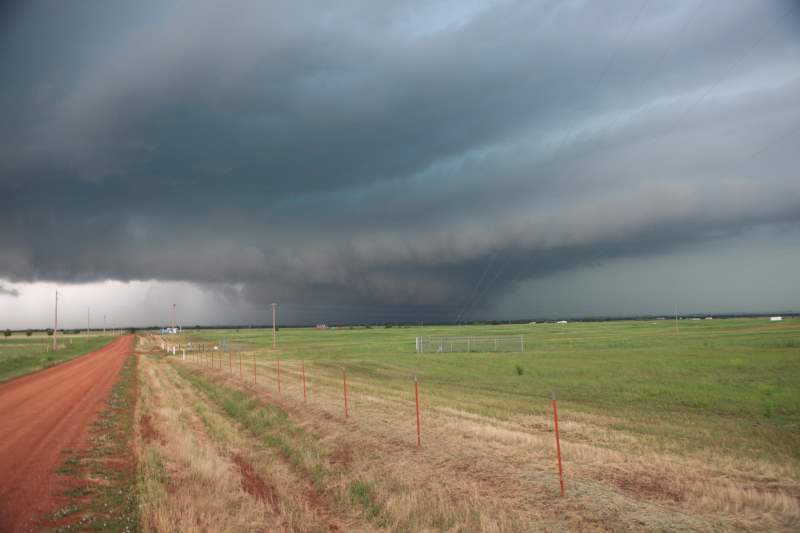 I think it may even get tornado warned....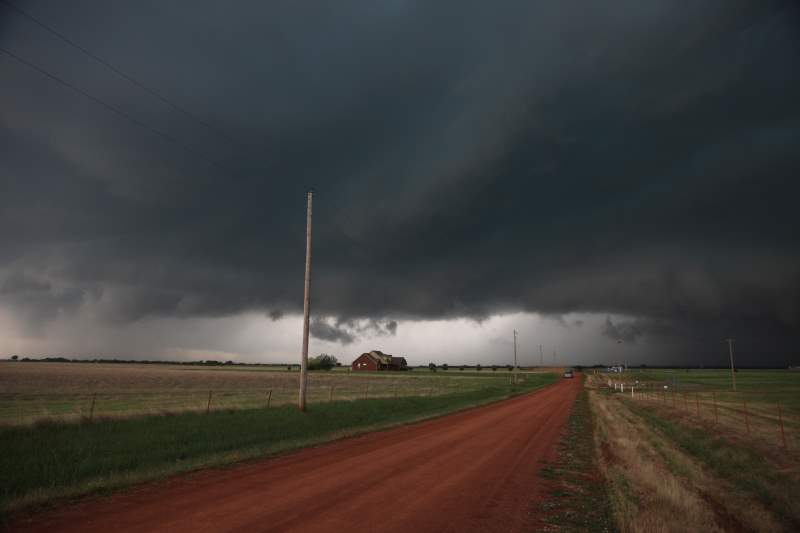 15 seconds later....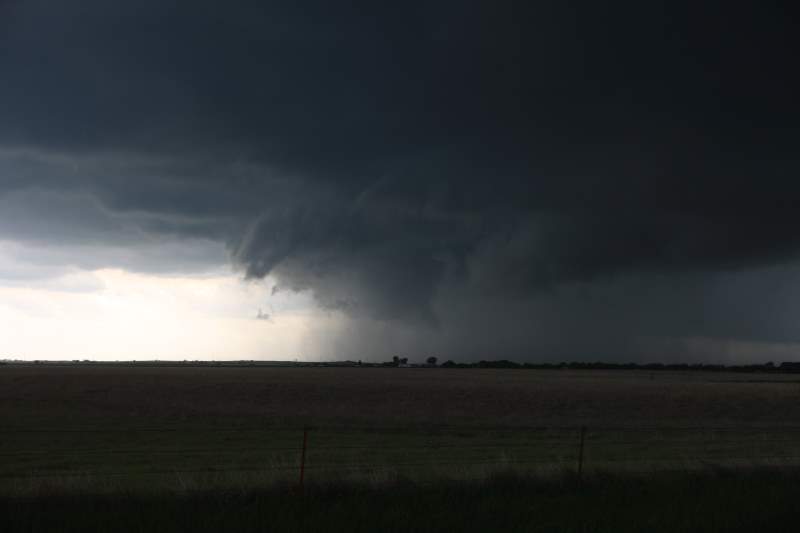 Tornado warning now active on this storm.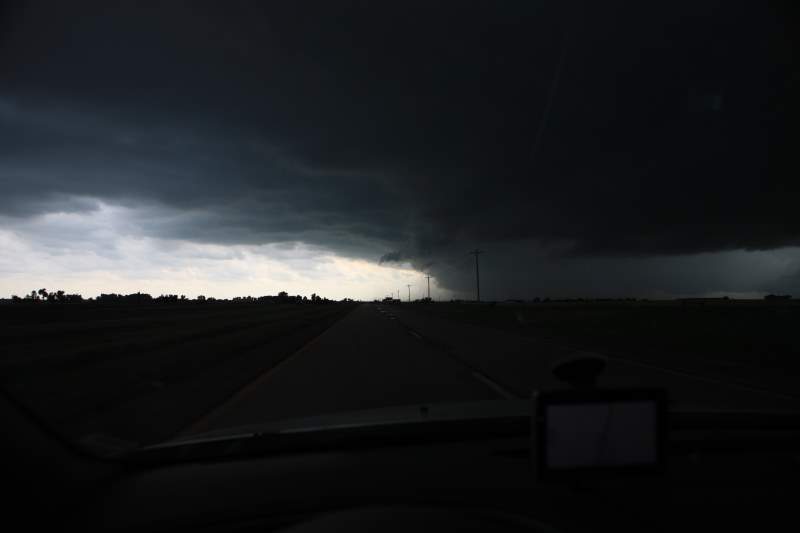 I'm kind of in the "Bear's Cage"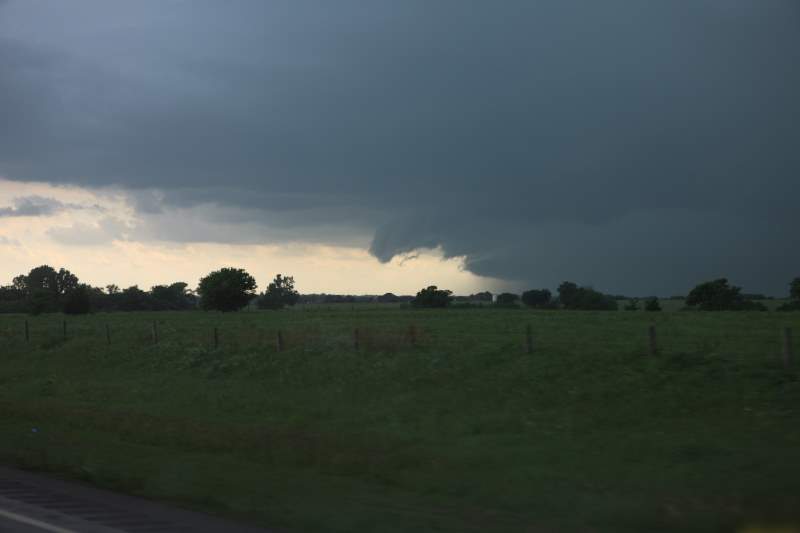 After 40 minutes of driving, I am still trying to outrun its progress to OKC.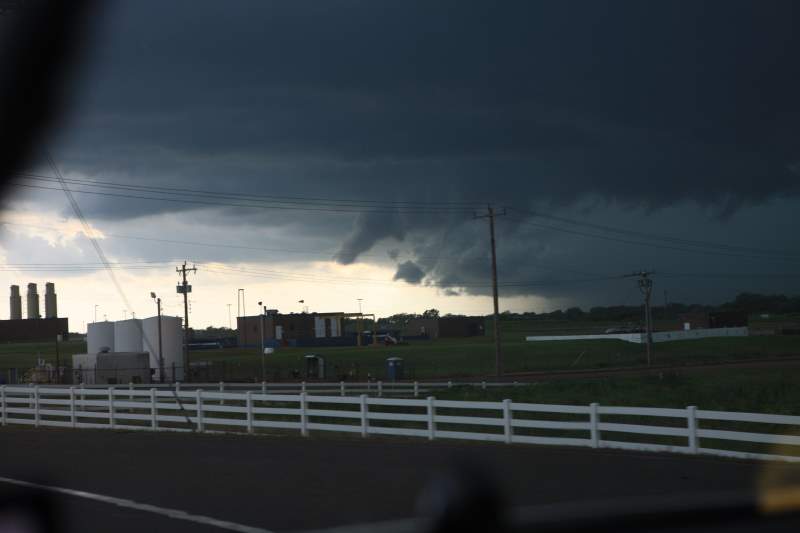 Can I catch it?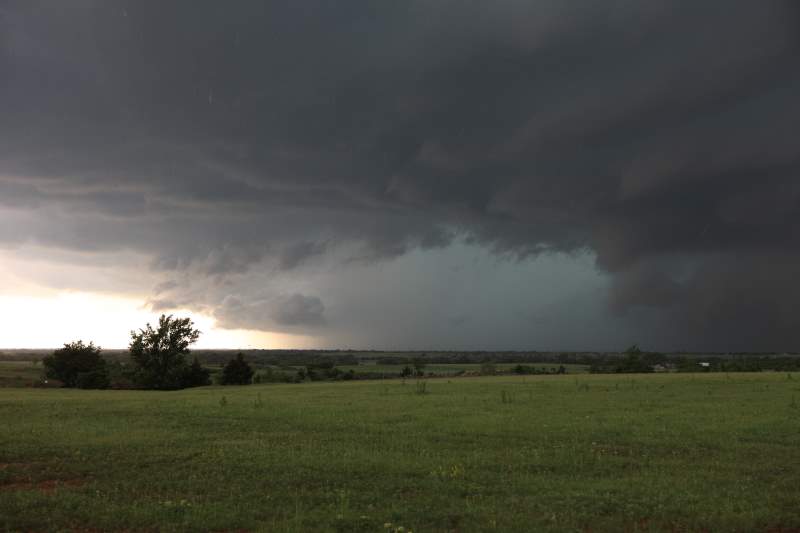 Or will it catch me?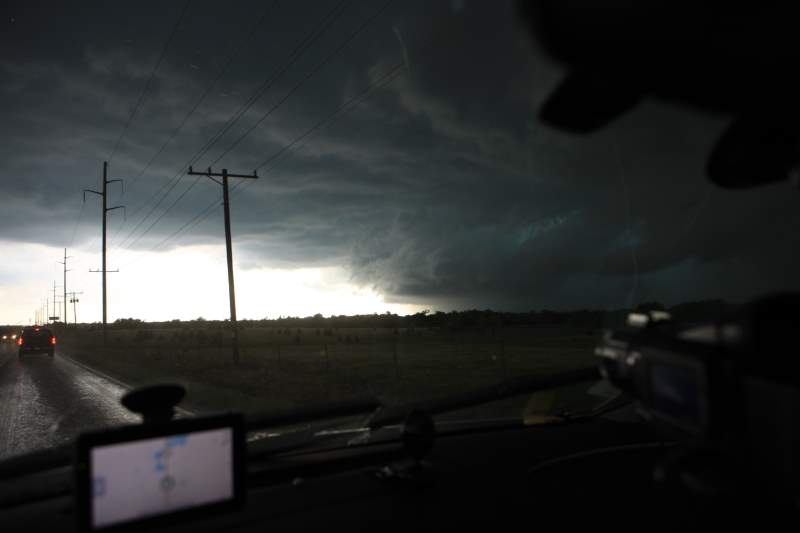 Time will only tell.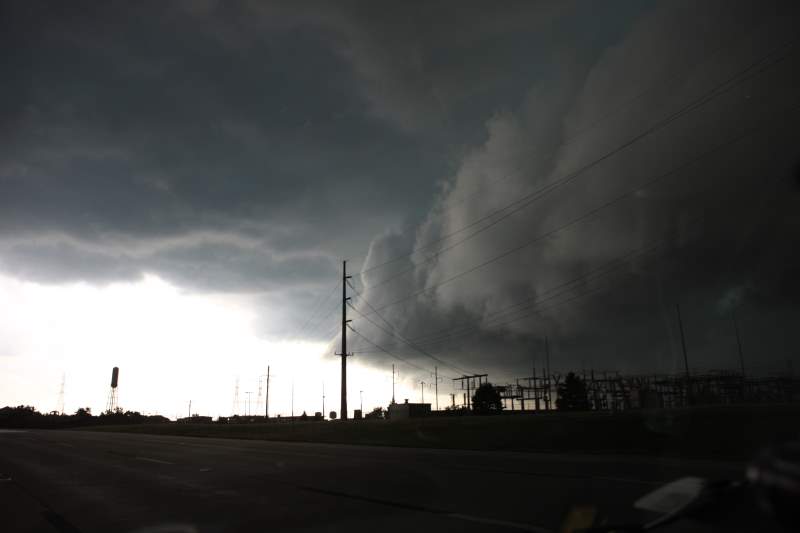 Not looking promising though.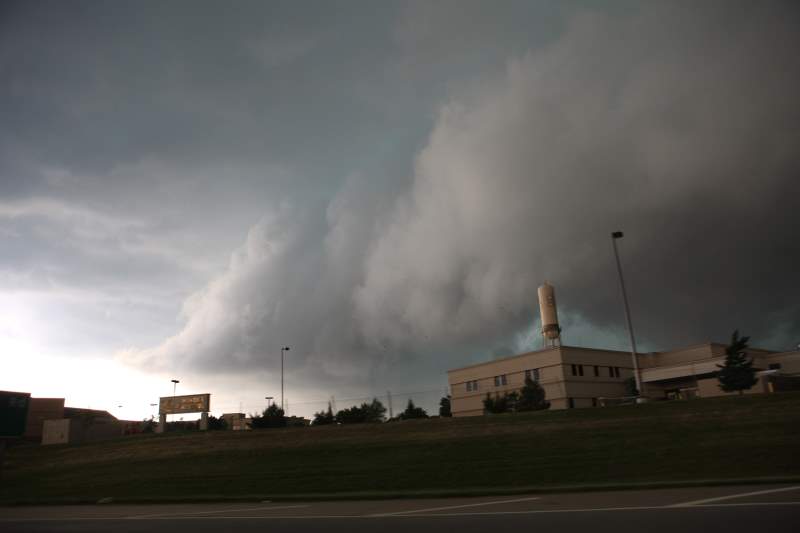 It slowed down a little.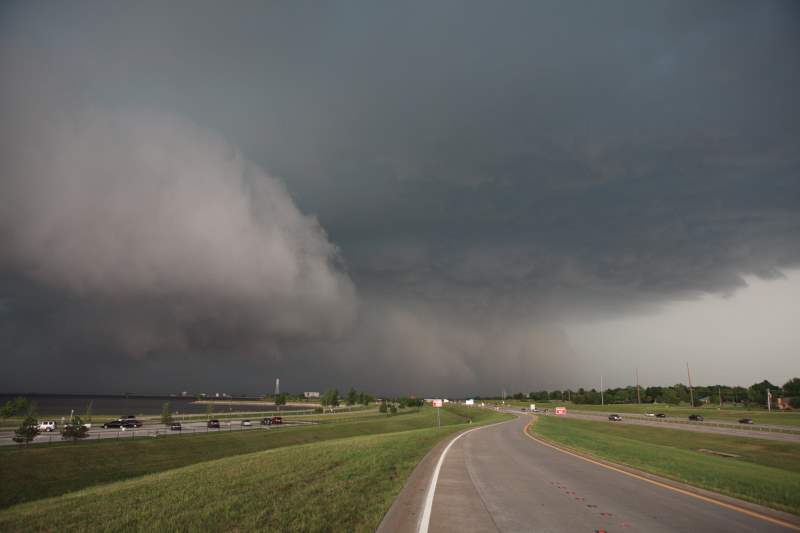 Just enough time to take these series of shots.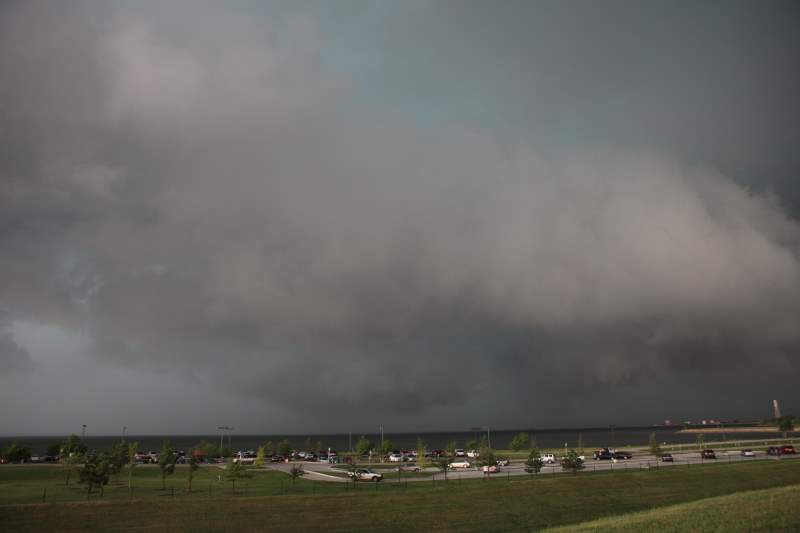 Green = Hail.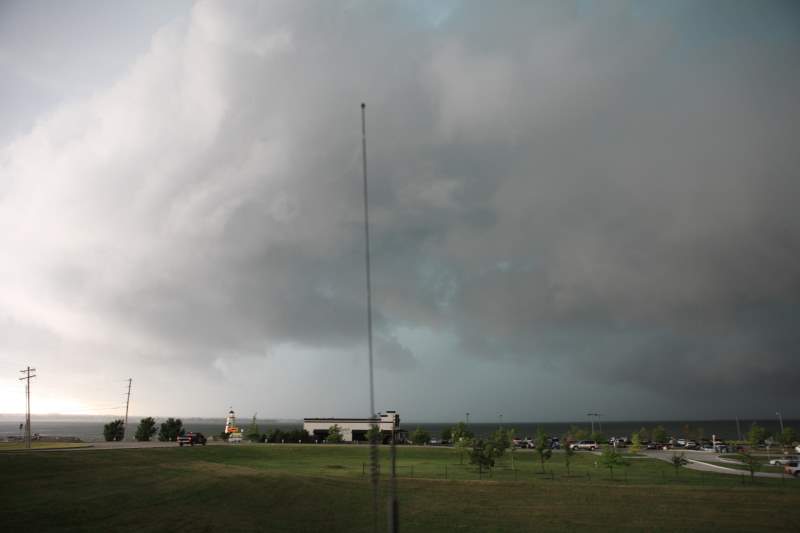 Up to 4" hail reported in there.


Very happy with this. 7 shots stitched together. This actually looks like what I was seeing with my own eyes.
One photo really does not explain the situation you are in when you are in a chase... (or when you ARE being chased)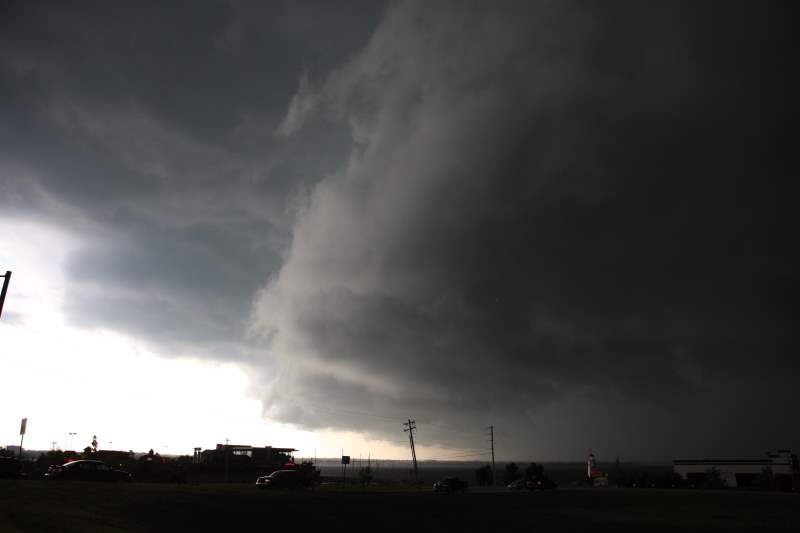 Driving on...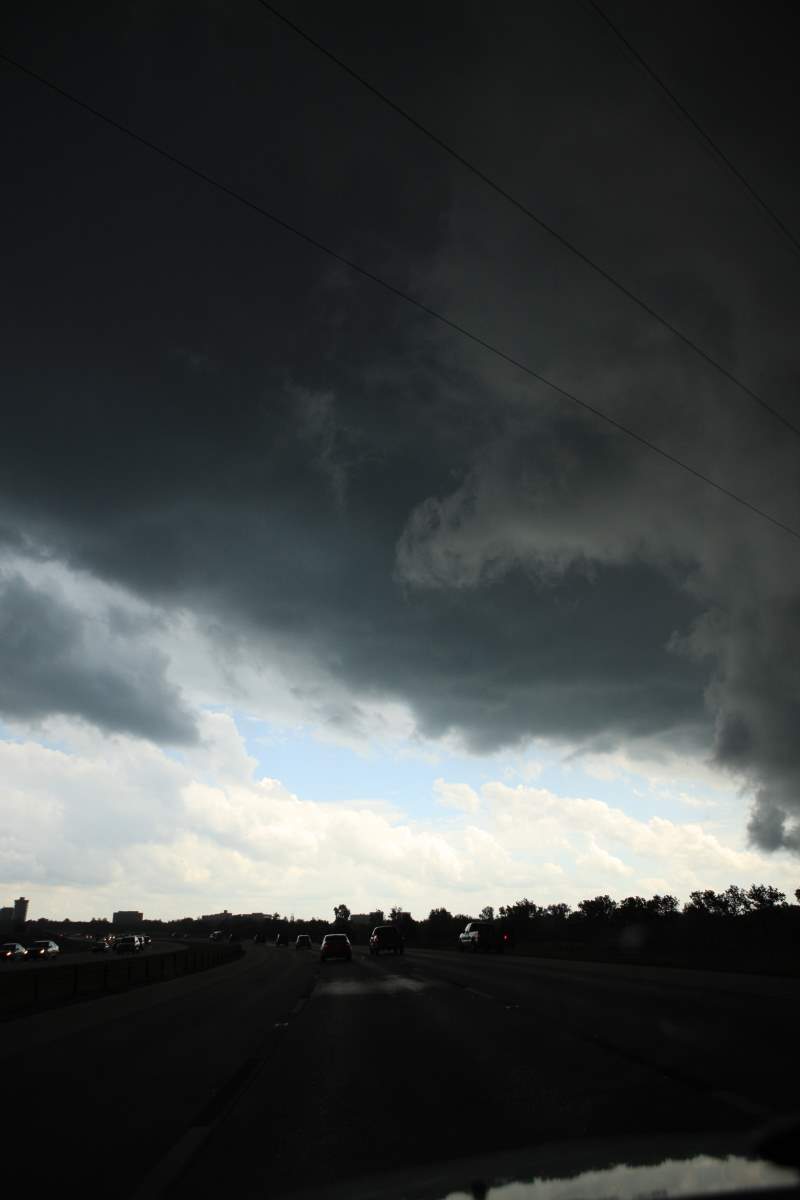 Trapped in the city.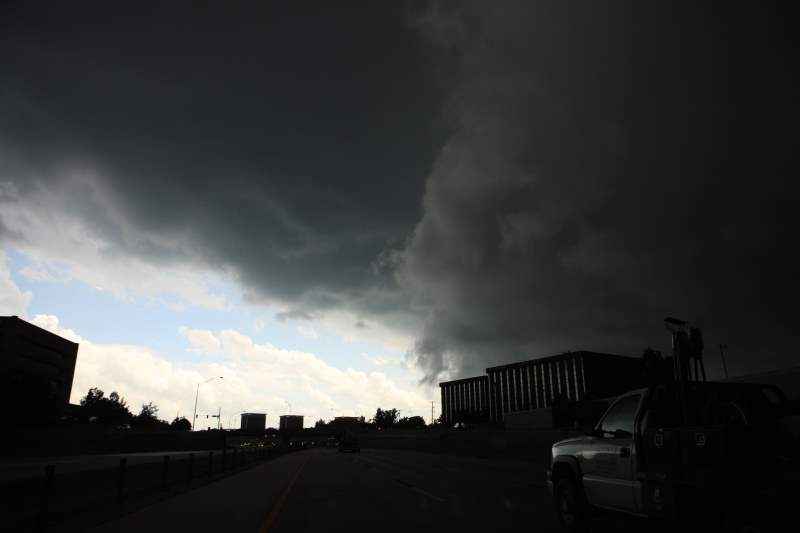 MUST HEAD SOUTH NOW!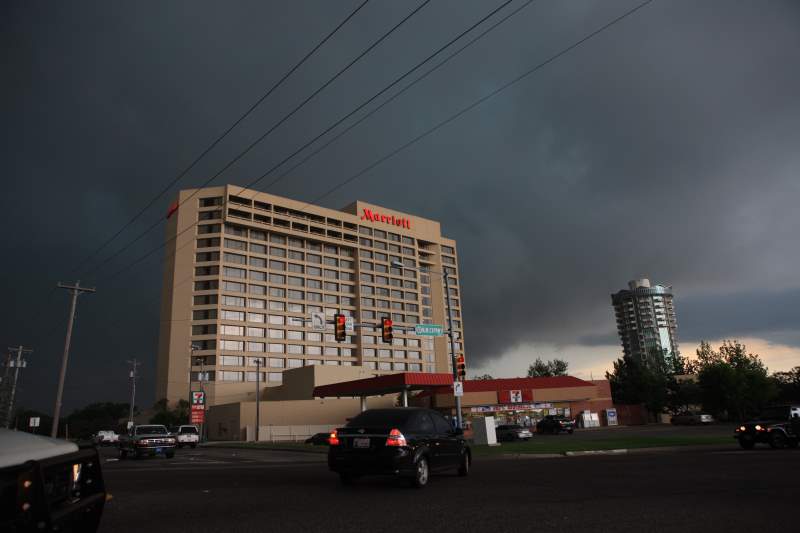 P.S. Never chase in the city.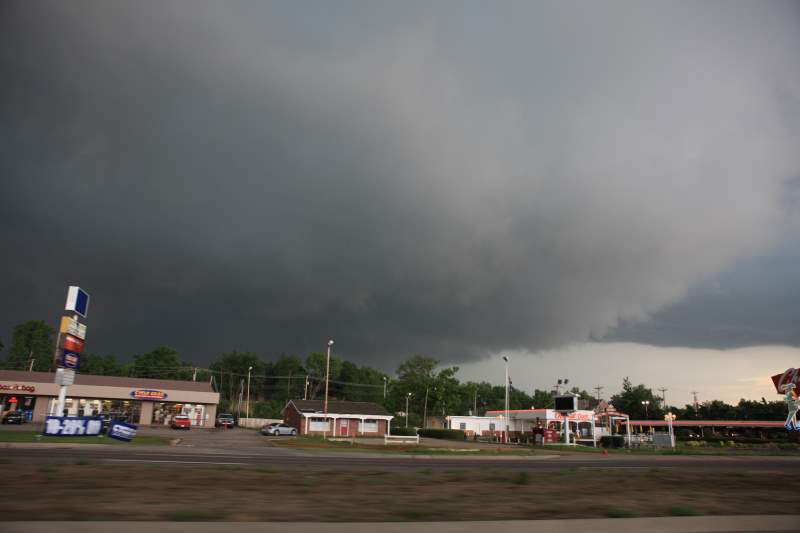 Except when you have no other choice to head south.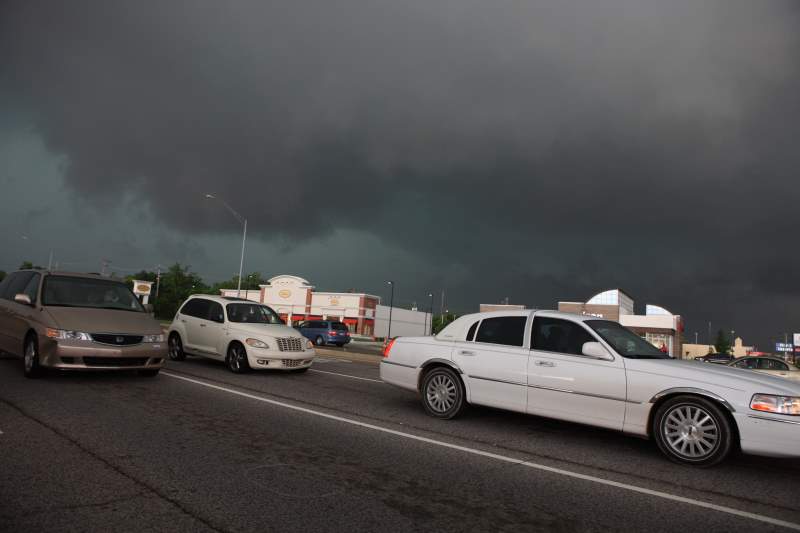 It's catching up.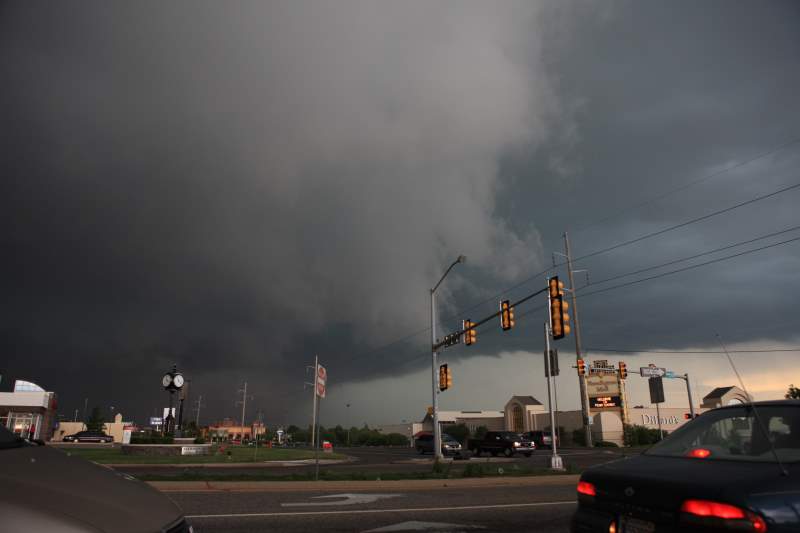 REALLY... It's catching up.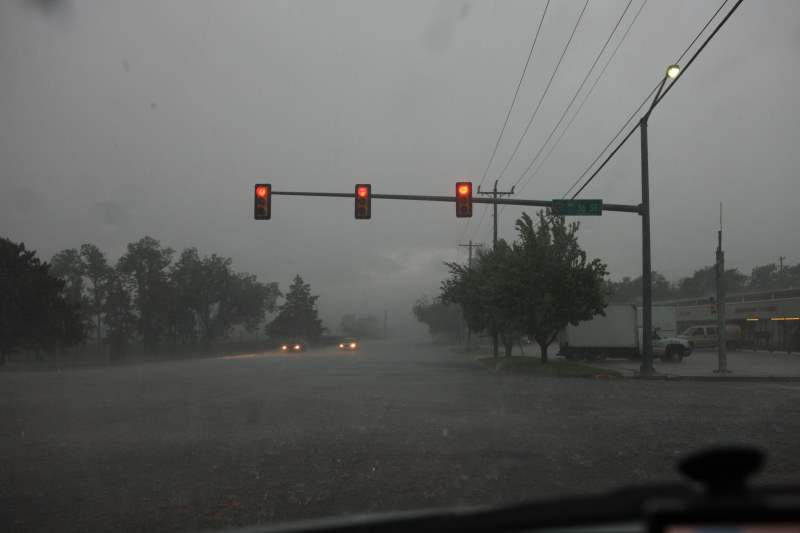 Errr... it's caught up. 1" hail falling... 4" further north...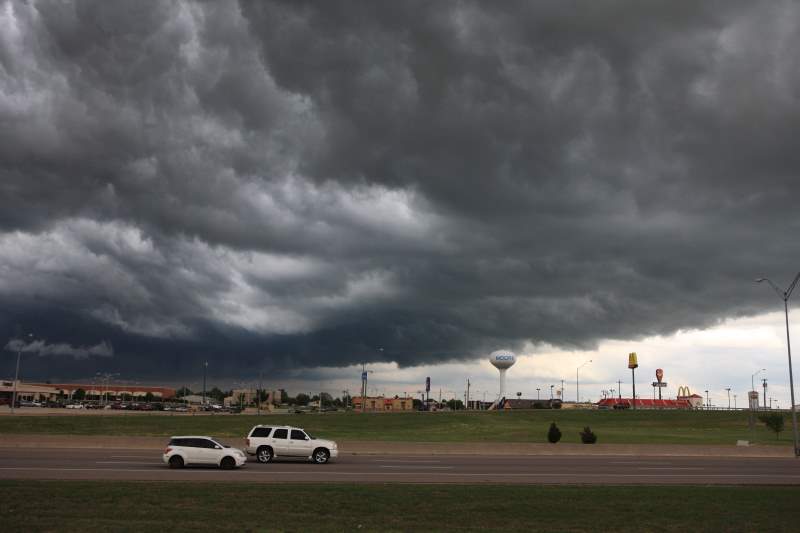 Escaped by taking good roads.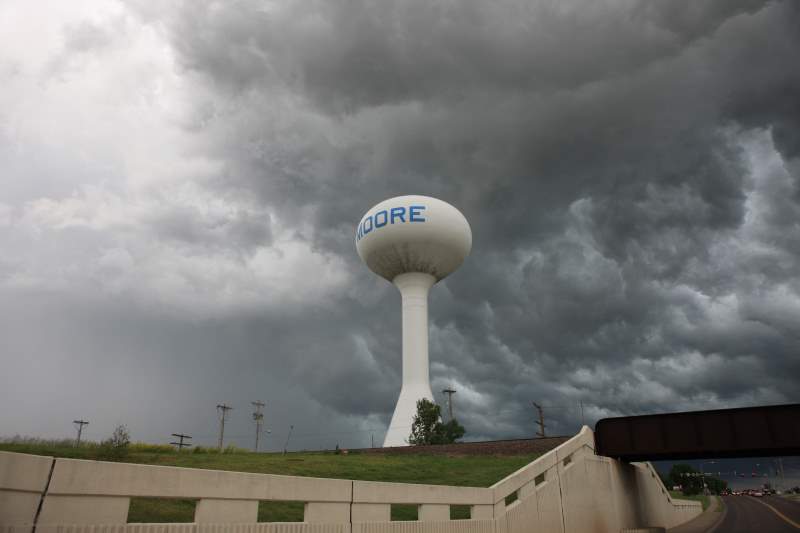 Catching up to the storm by heading deep south, then east.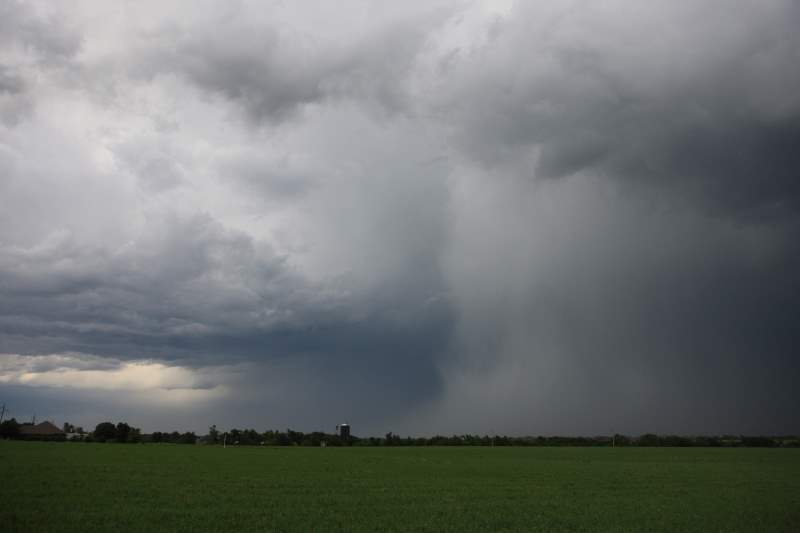 Nice hail core viewed from a safe distance.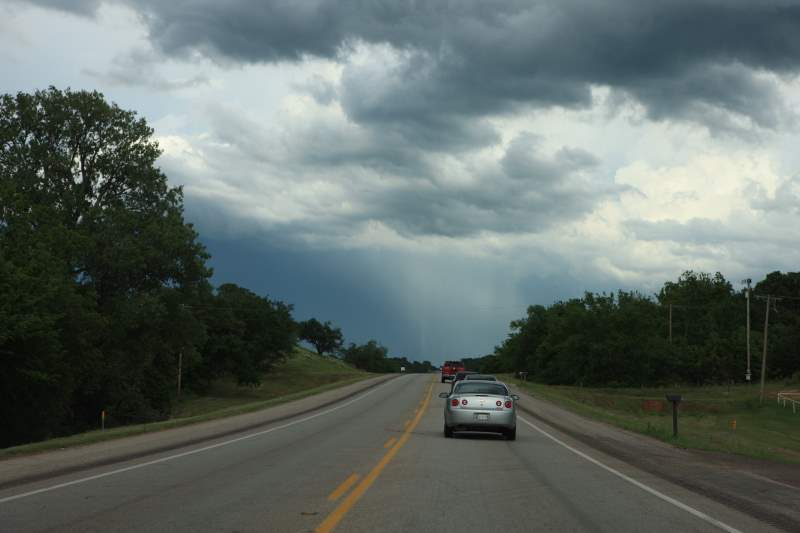 Can't catch up though.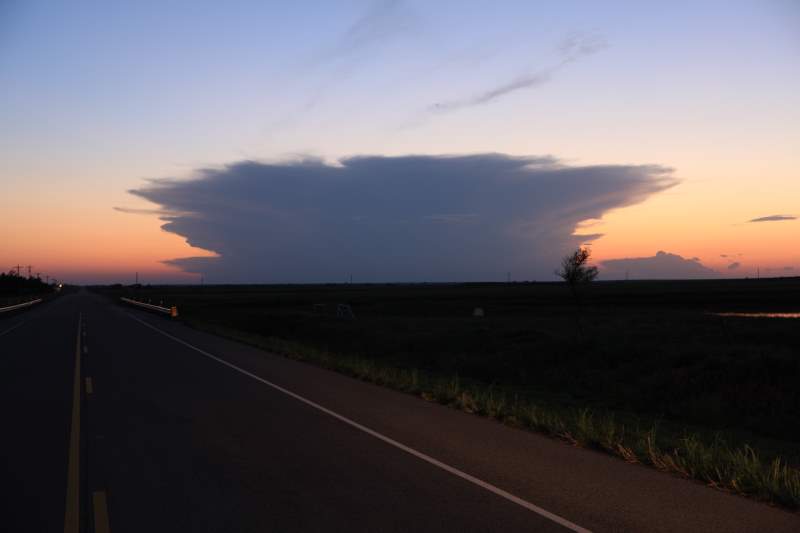 Heading west for tomorrows storms.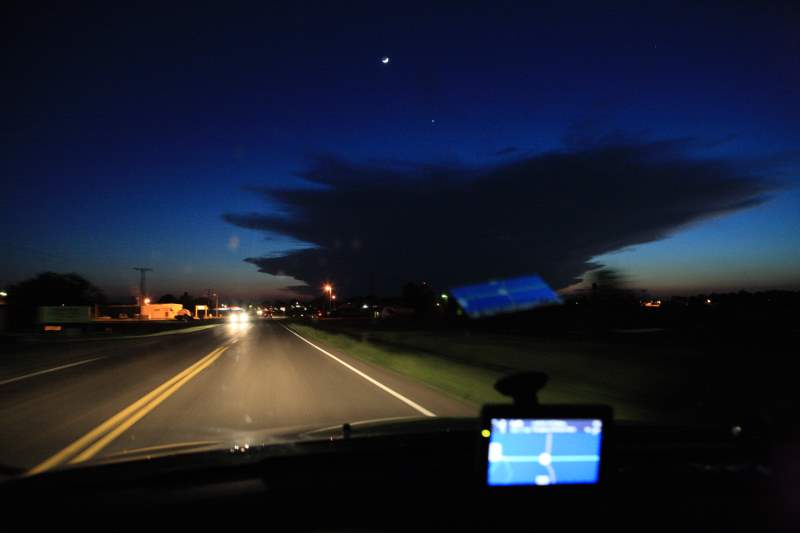 Nice night shot here.. What a day.