USA Storm Chasing Expedition - 13 May, 2010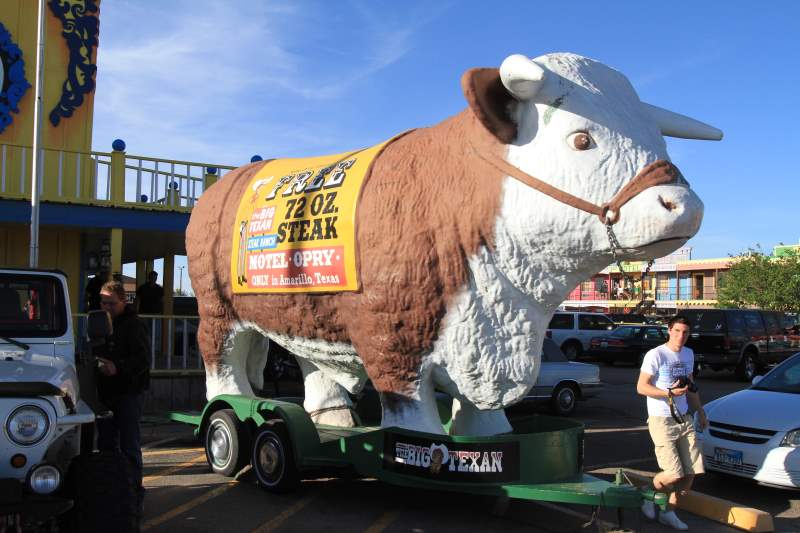 Welcome back to the Big Texan Steakhouse.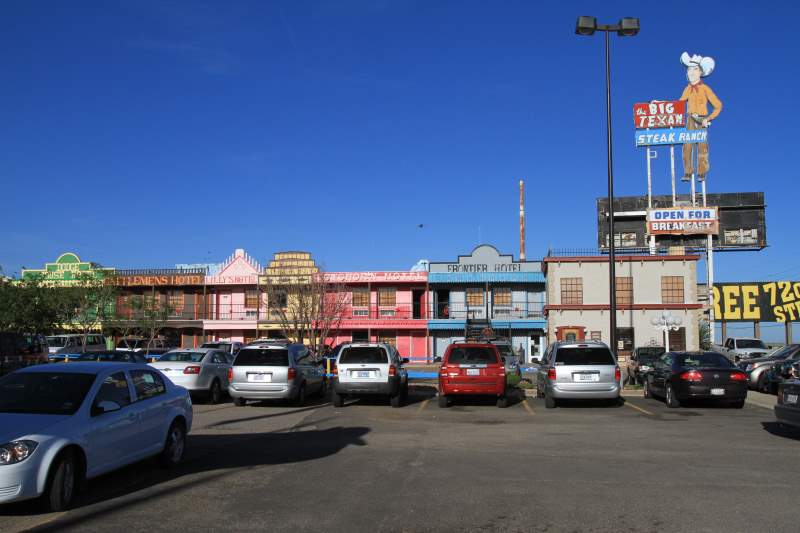 Our accommodation for the night.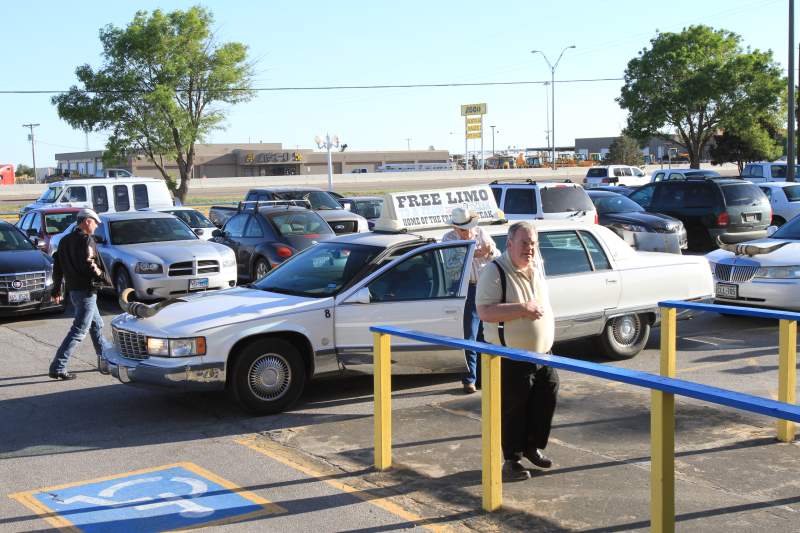 Didn't need the limo service tonight.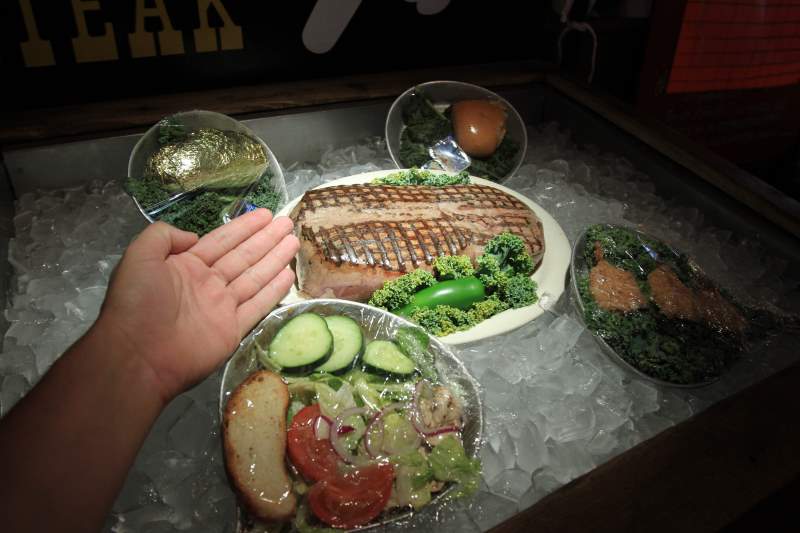 Yep, 72 ounces.. it does not get any smaller with time.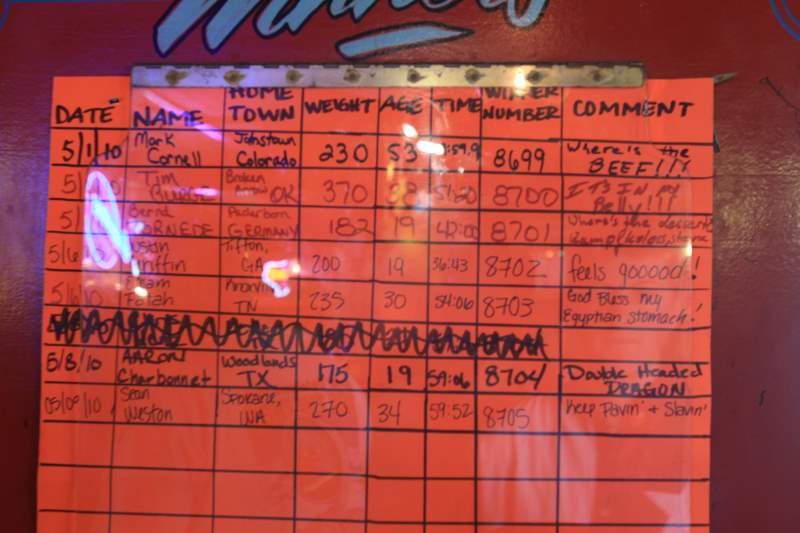 It's amazing 8705 people have actually finished this.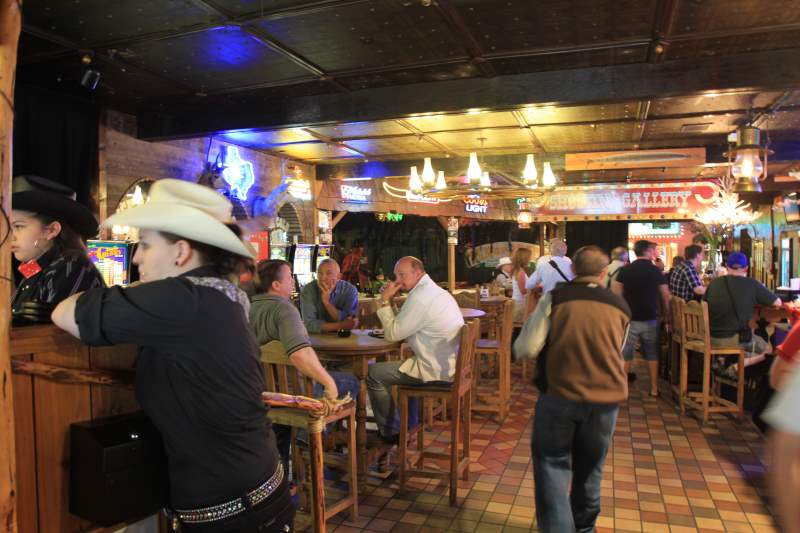 Waiting for our table to become available.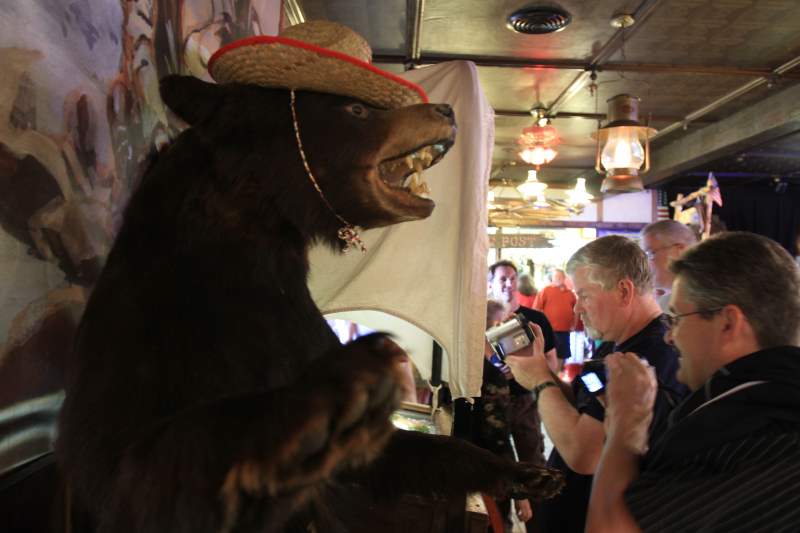 Is that a bear I see?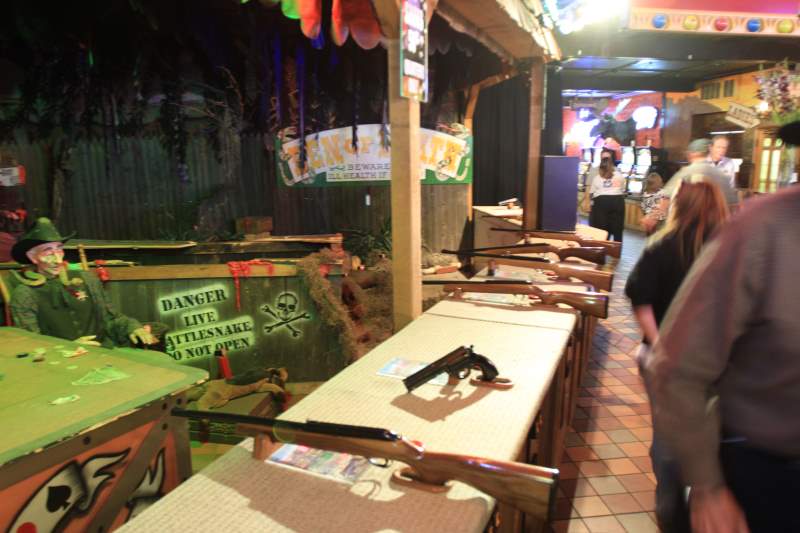 Time to shoot some guns.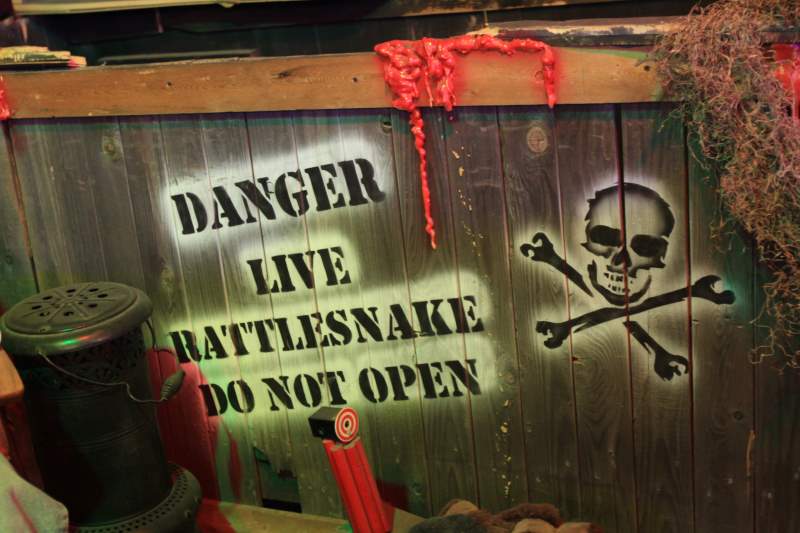 Live?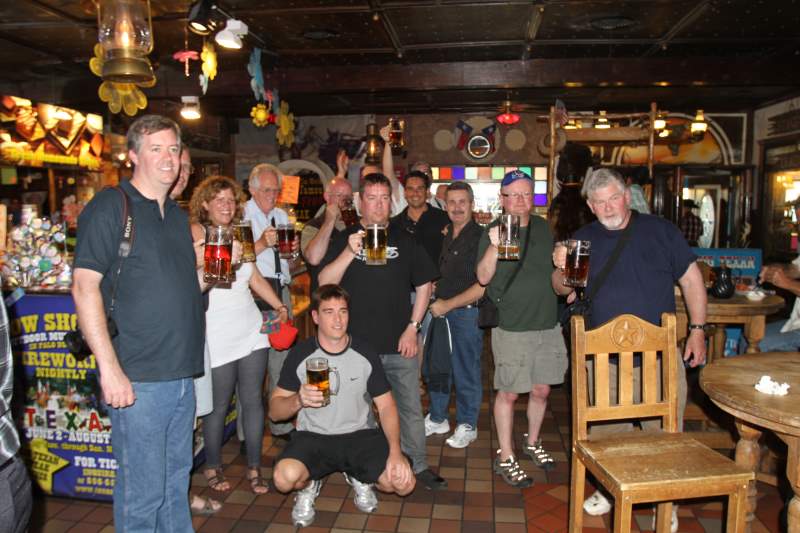 The big beer drinkers. 32 ounce..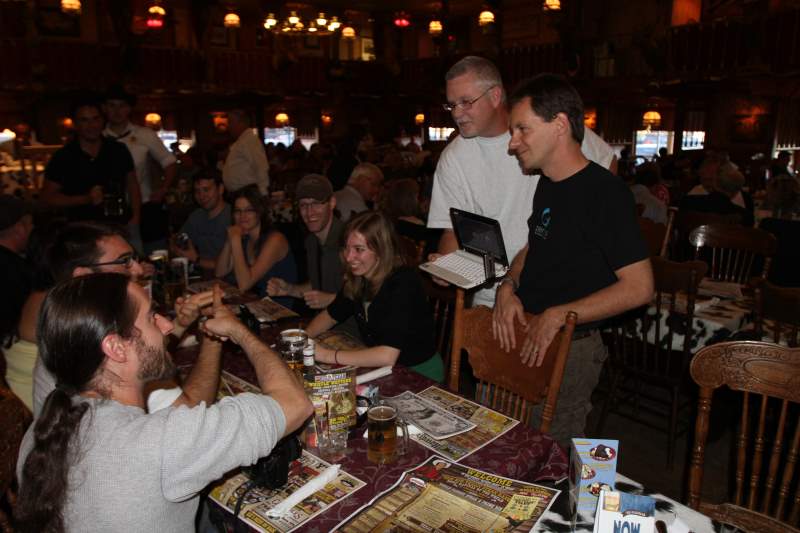 We are broadcasting live from the Big Texan on chasertv.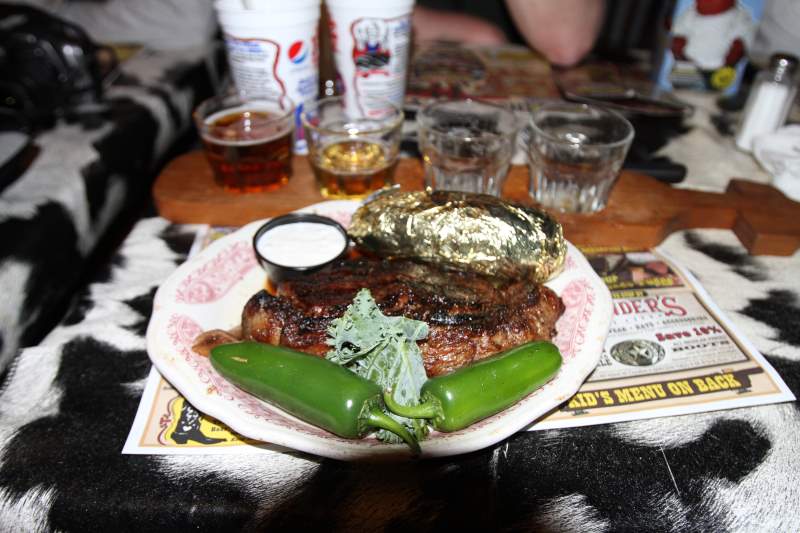 My smaller 18 ounce steak, cooked medium, with fresh jalapeņo peppers.. (these ones were especially hot)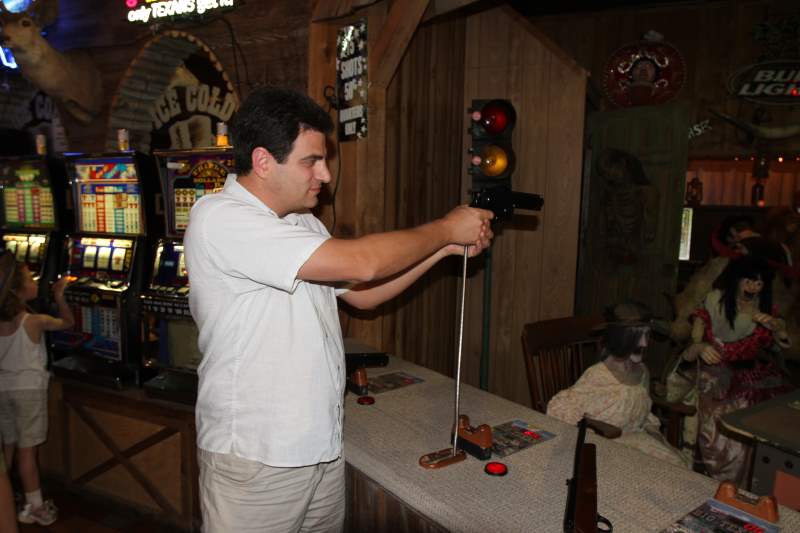 Bang.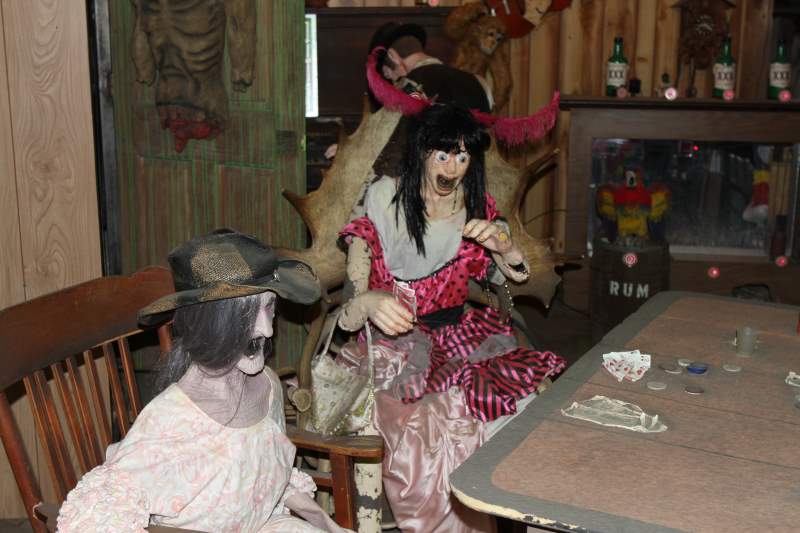 Some of the targets.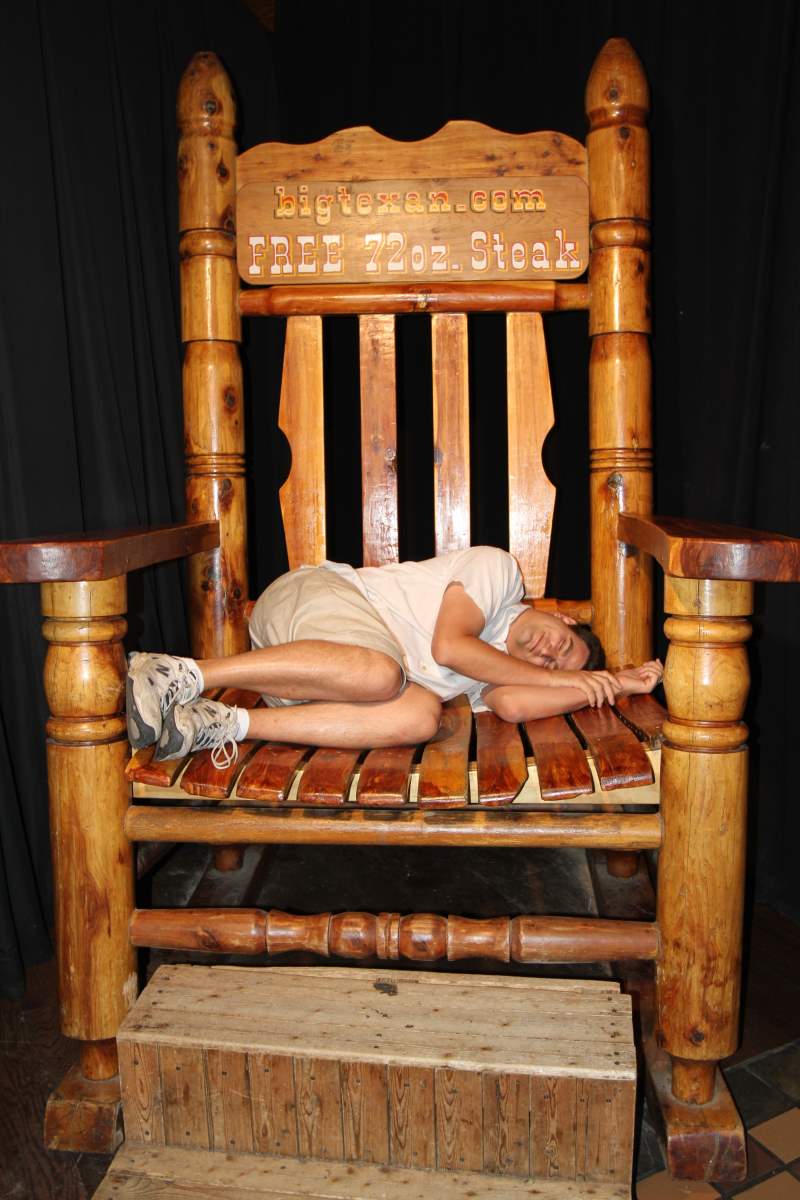 Time to sleep. zzzzzzzzzzzzzzz