USA Storm Chasing Expedition - 12 May, 2010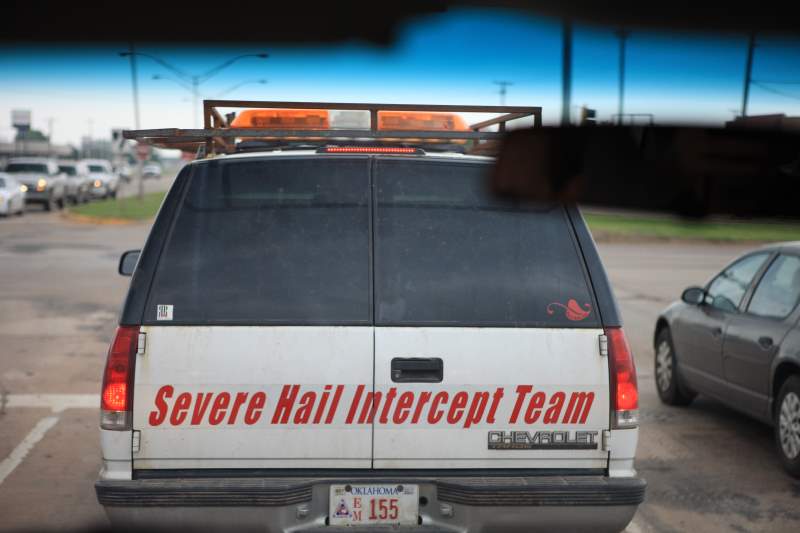 I ask, what is the abbreviation for this team.. "SHI#"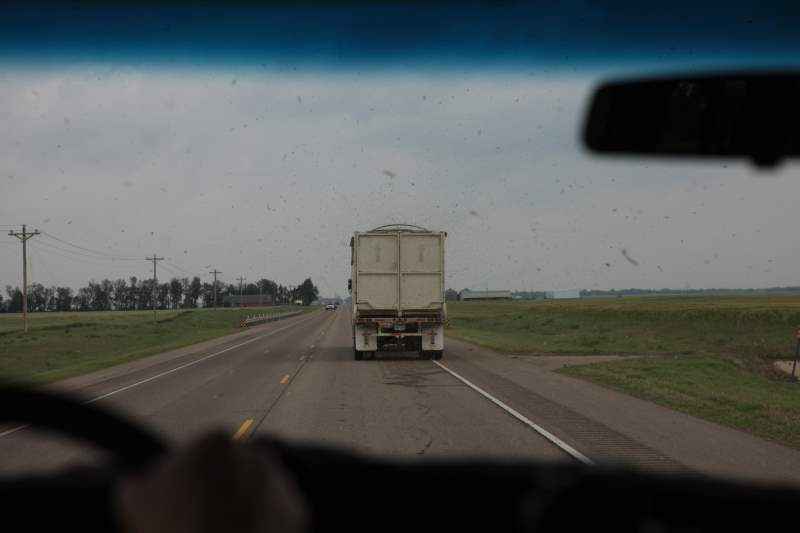 We have debris.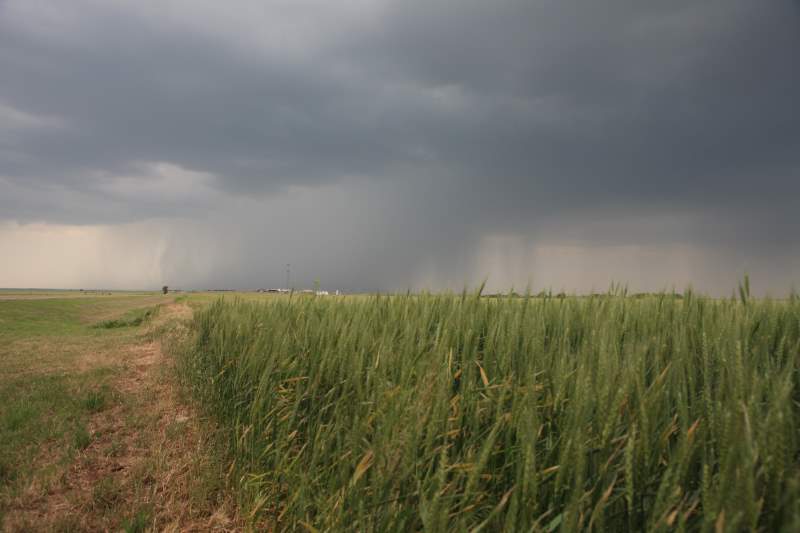 Supercell in progress.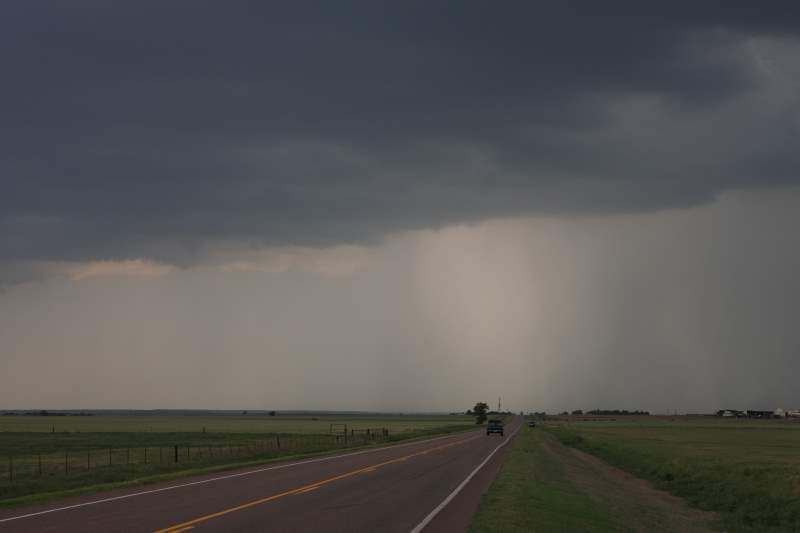 Cell is getting stronger.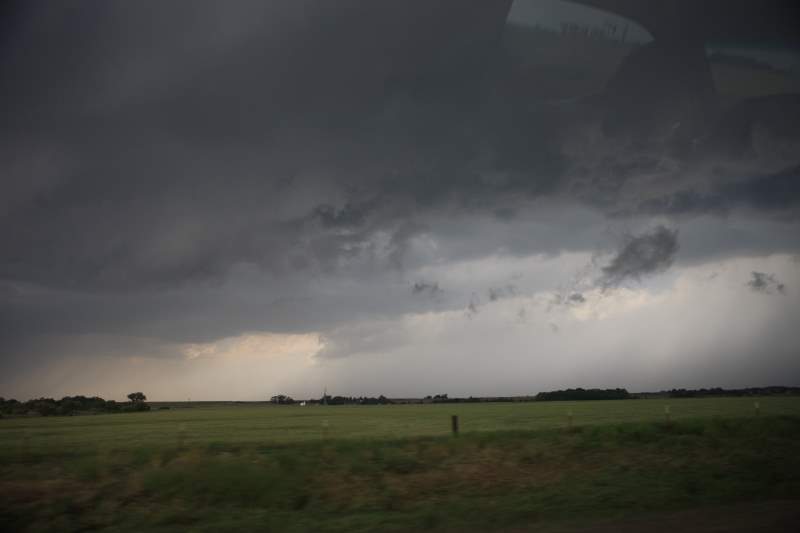 Rotation above our head.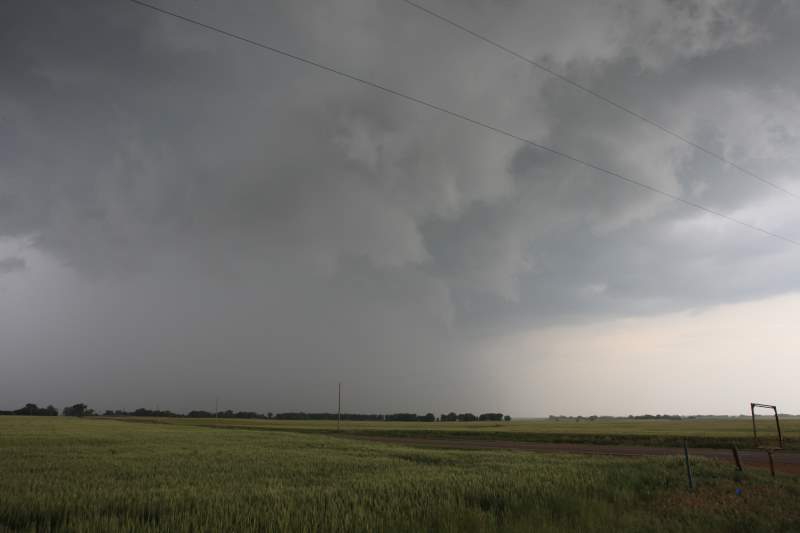 A core of 1" hail.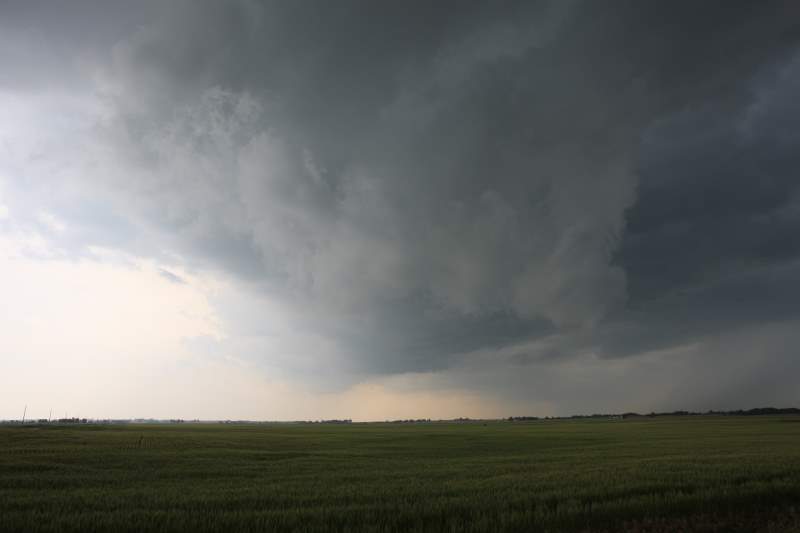 The cell is splitting, this section of the storm in now going in an anticyclonic motion.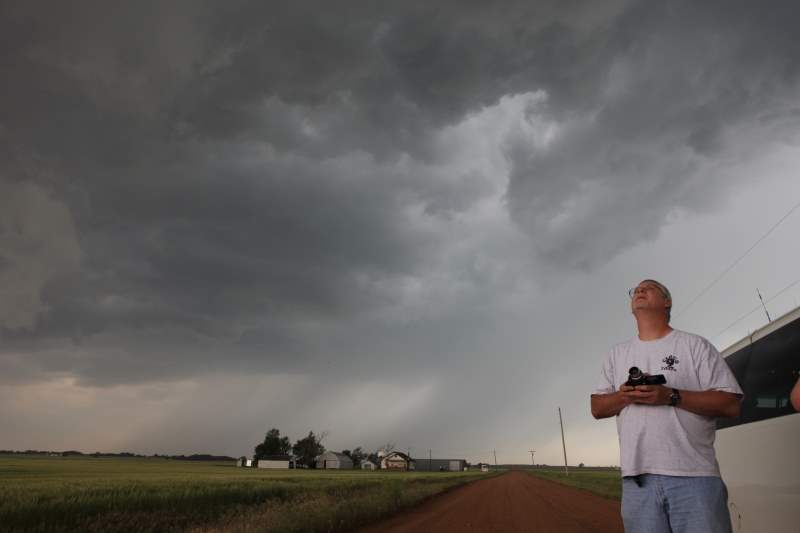 Charles is looking to the sky.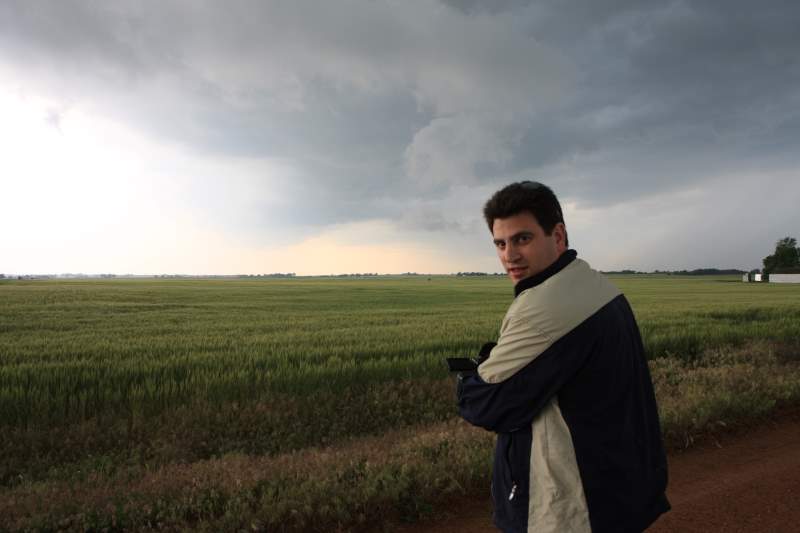 Filming the storm.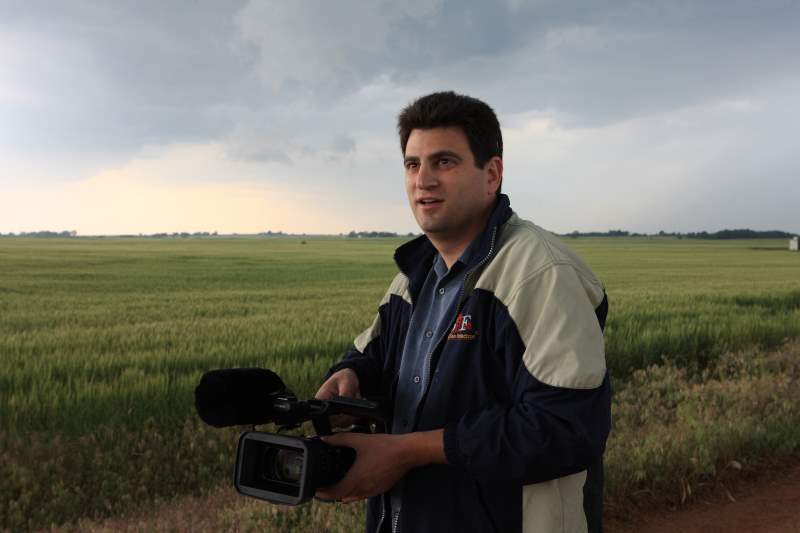 Me..
Photo Credit (both images): Mark Rees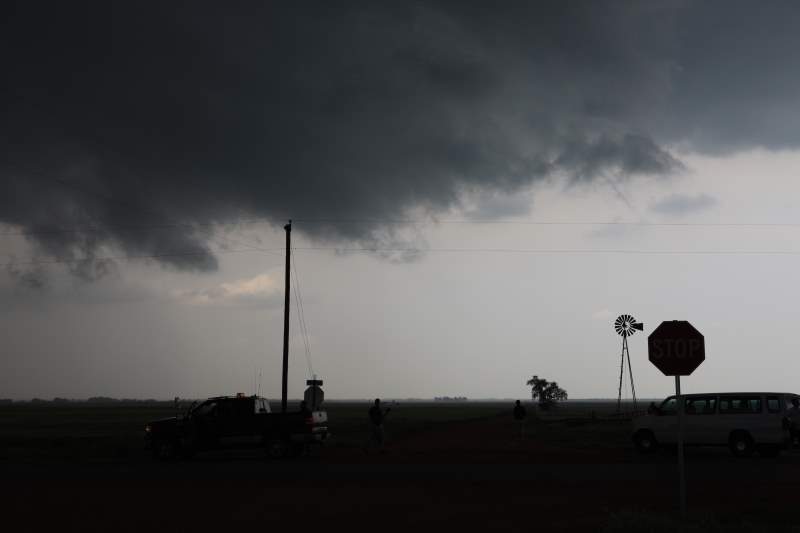 Storm base is lowering.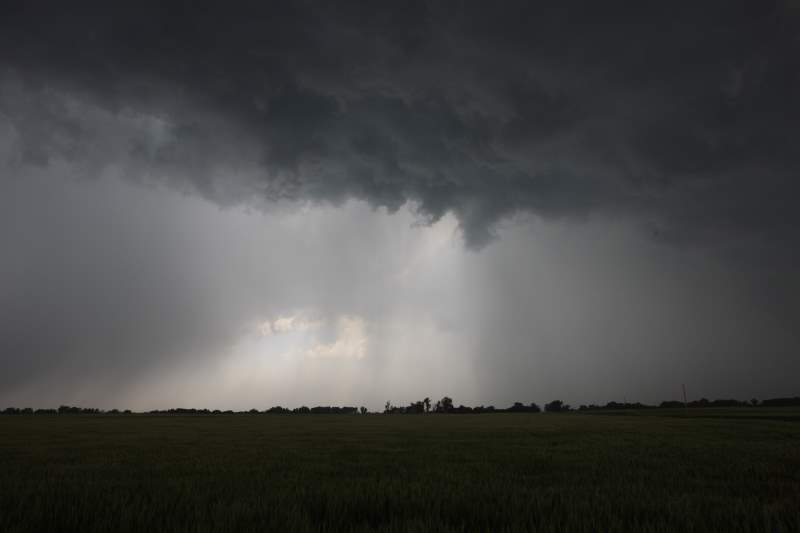 Wall cloud randomly forming and collapsing.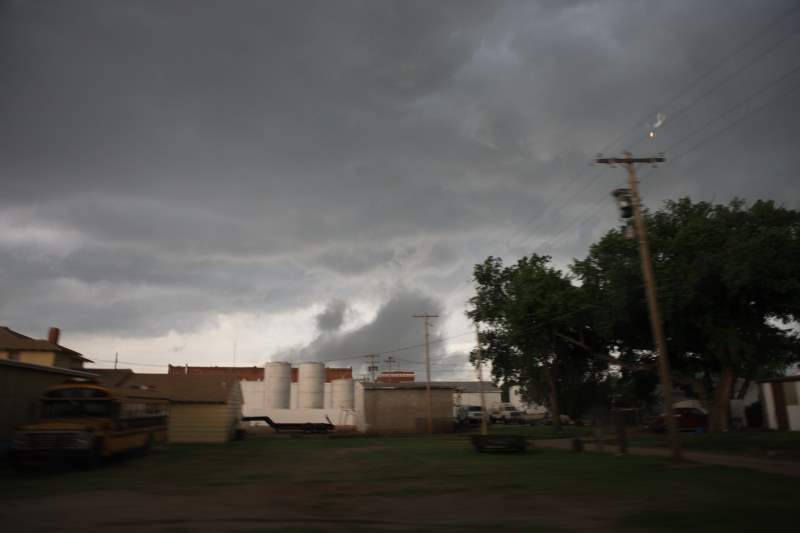 A very scary looking scud cloud is forming.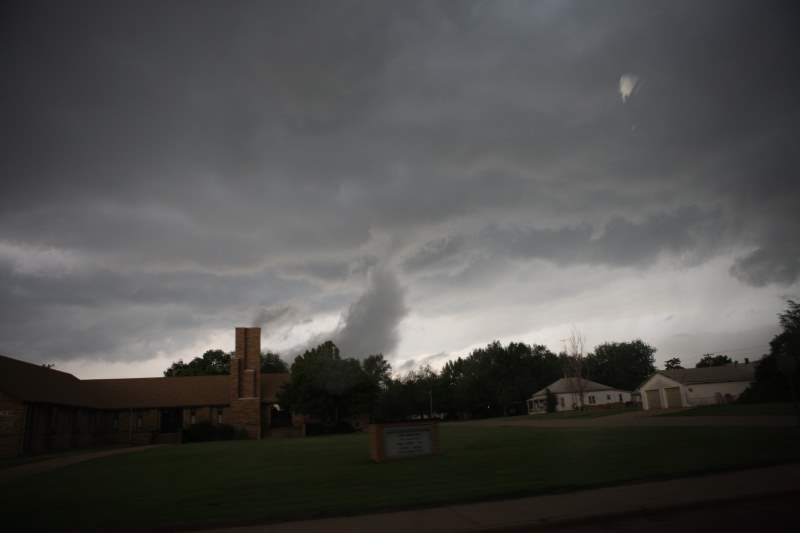 This actually looks like a tornado, but poses ZERO threat, it did scare the locals though.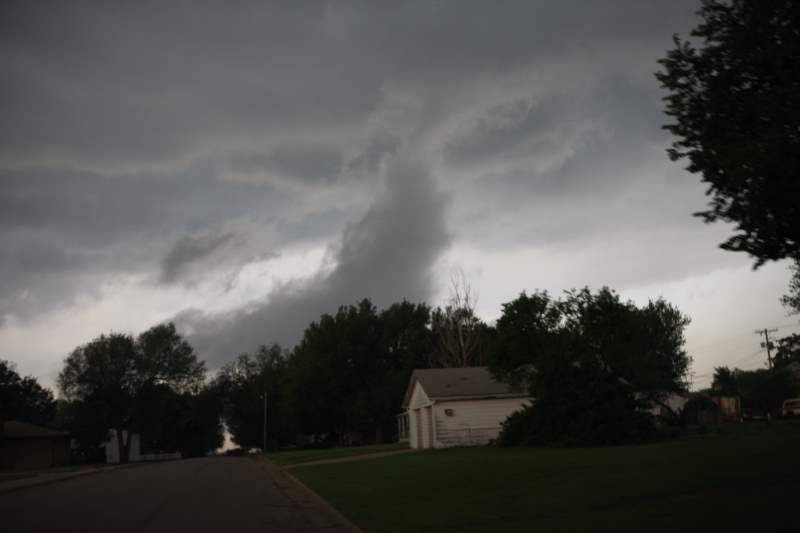 See.. Scary eh?, but completely harmless (unless there is a lightning strike)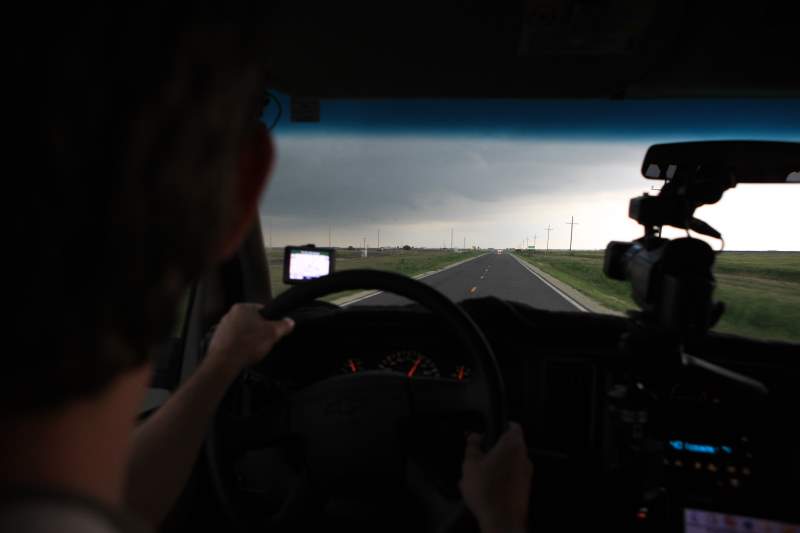 George is concentrating on the road.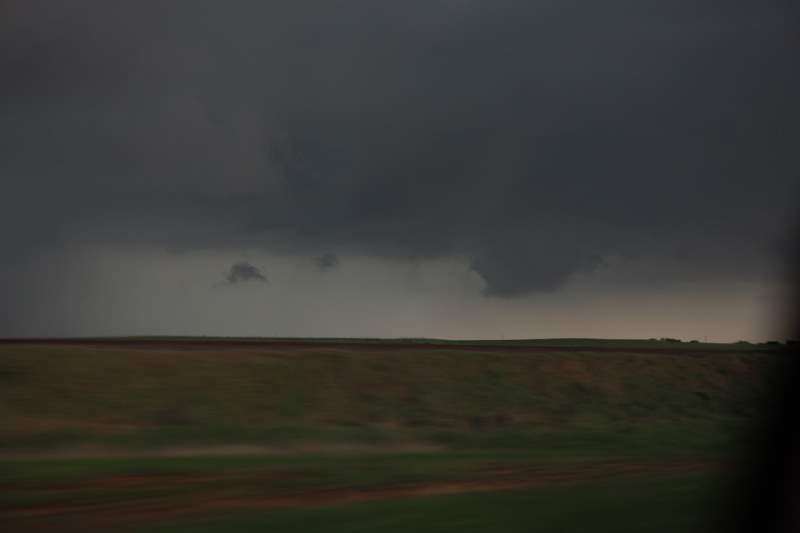 Wall cloud starting to form.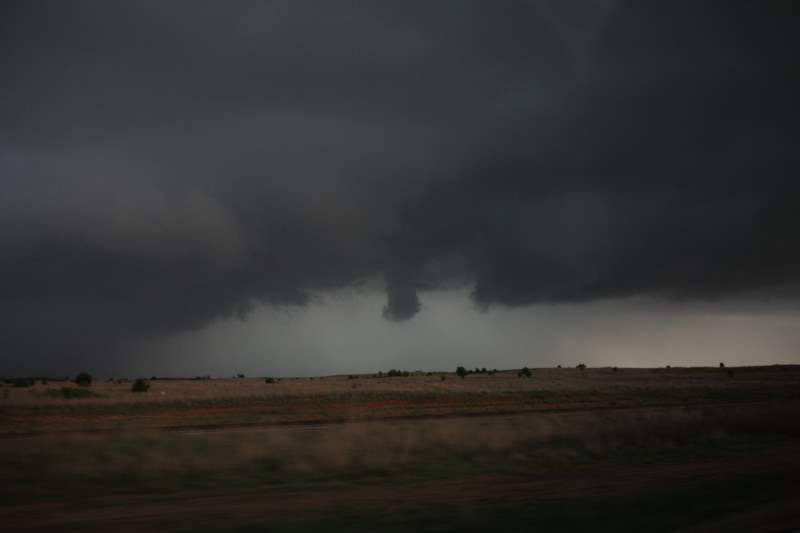 Storm is now tornado warned.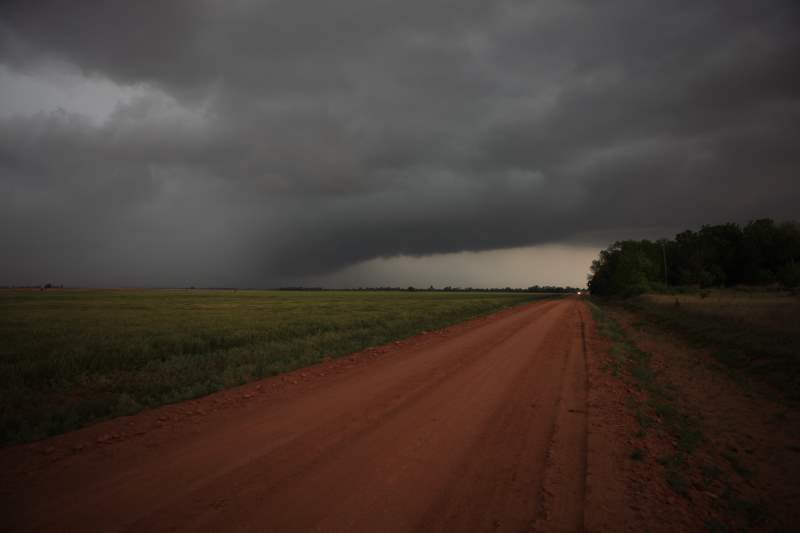 Nice angle down the road.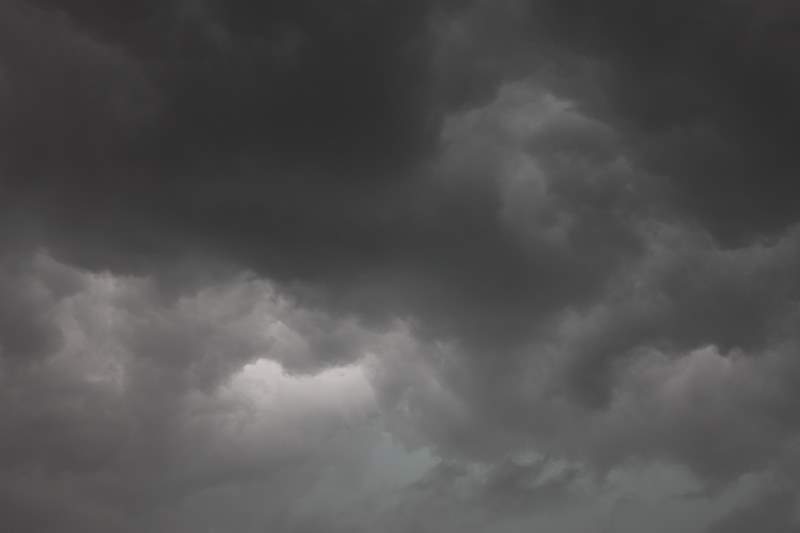 Rotating clouds above.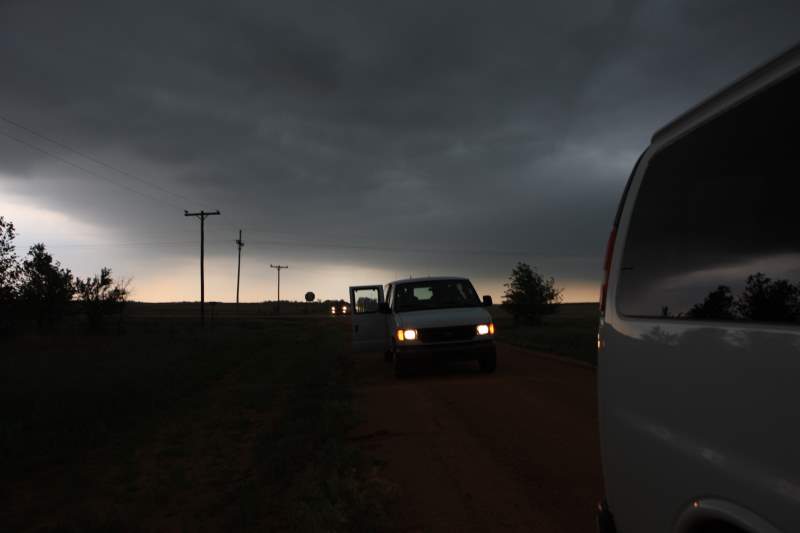 It's only 3:30pm and its dark.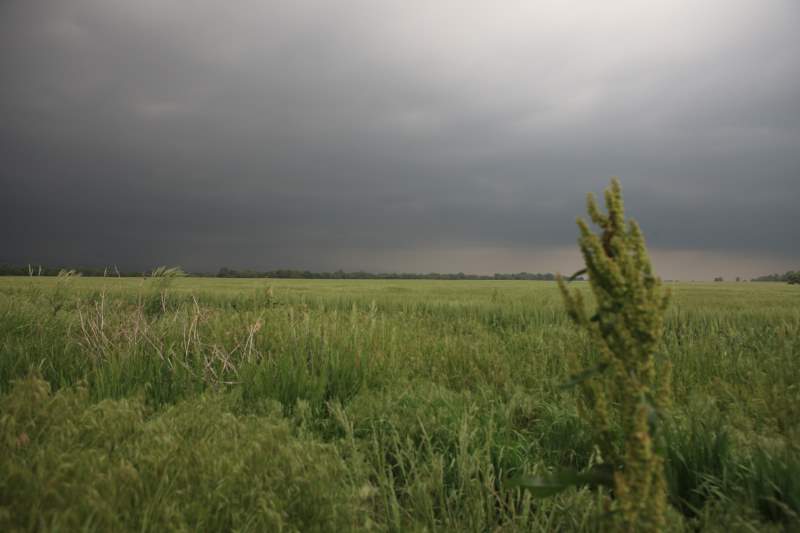 Storm is still tornado warned.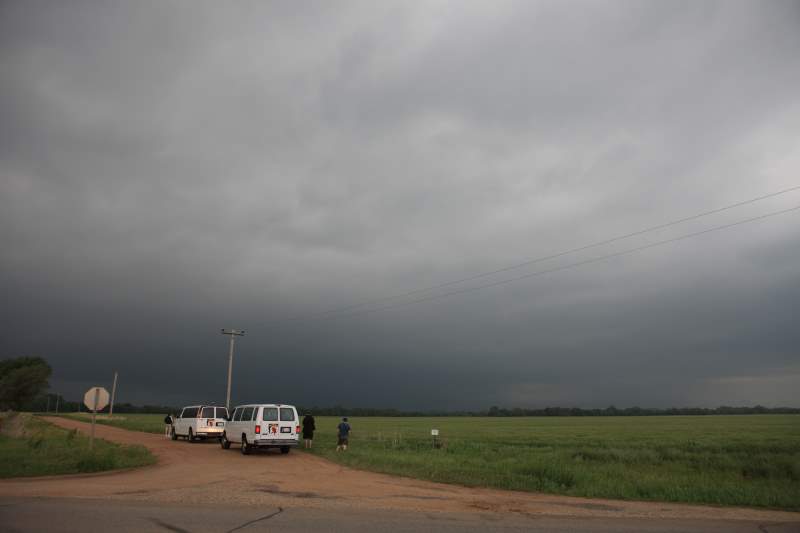 Looking for any sign of a Tornado.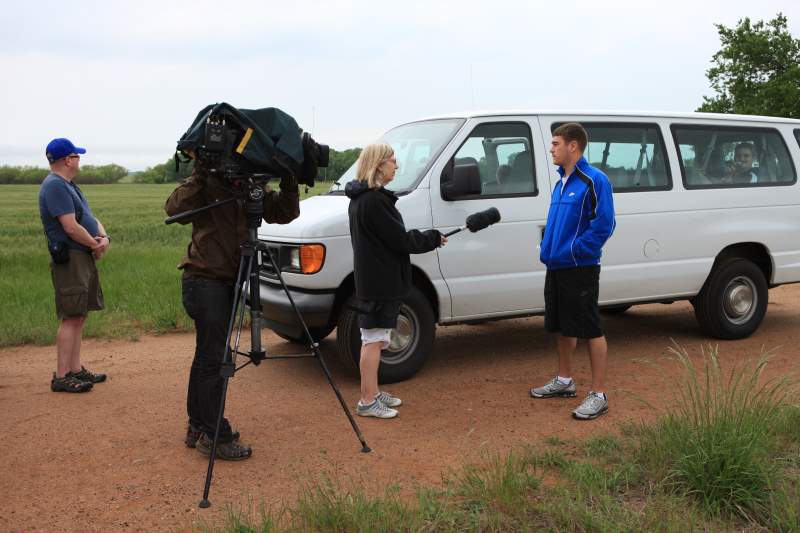 Mike Thiess being interviewed.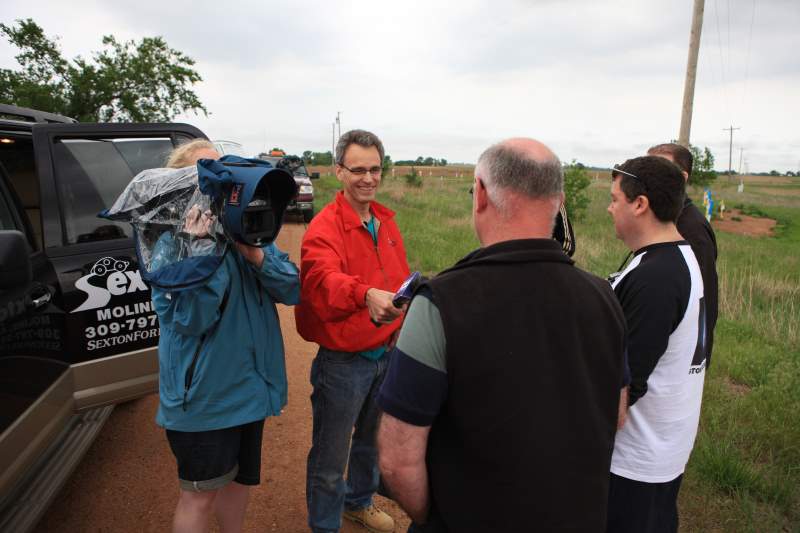 Chicago TV doing a special on storm chasers.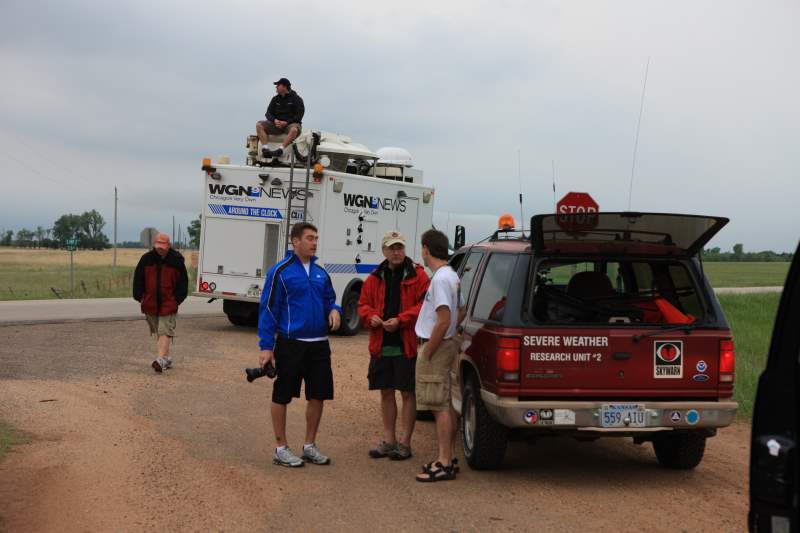 Lots of media following chasers.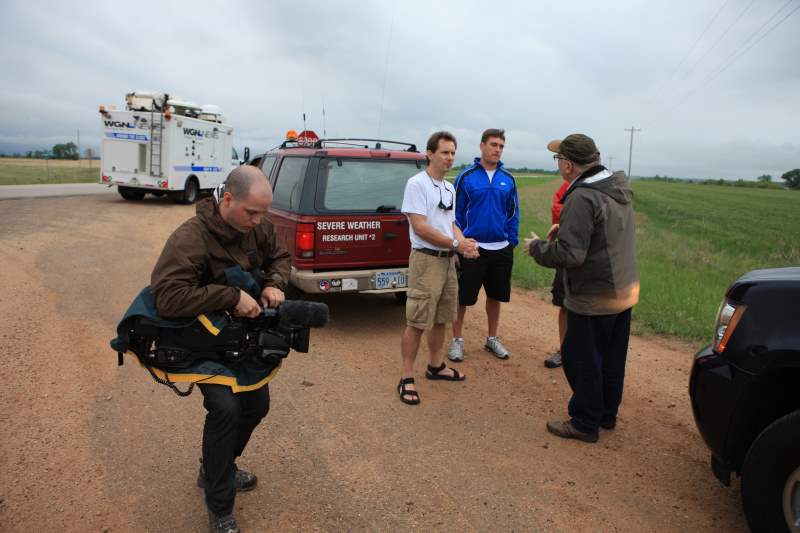 There is a great interest in chasers.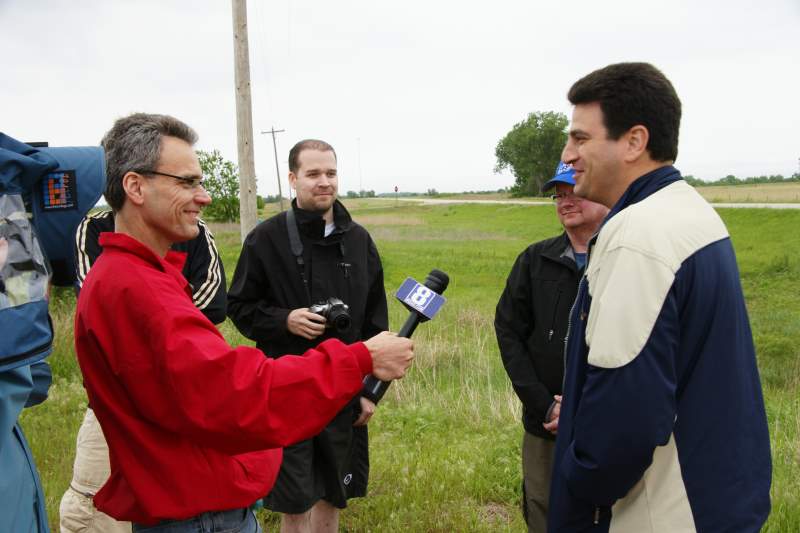 Me being interviewed by Channel 8 News (Chicago).
Photo Credit: Mark Rees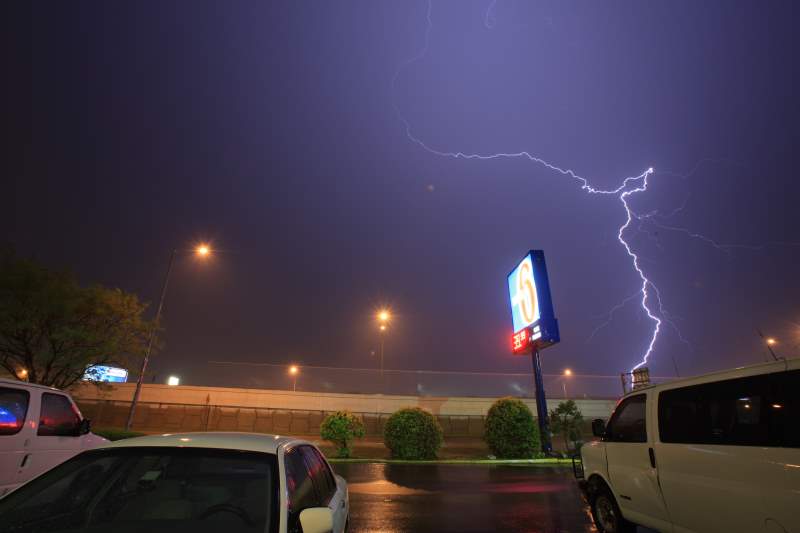 Just another ordinary check-in.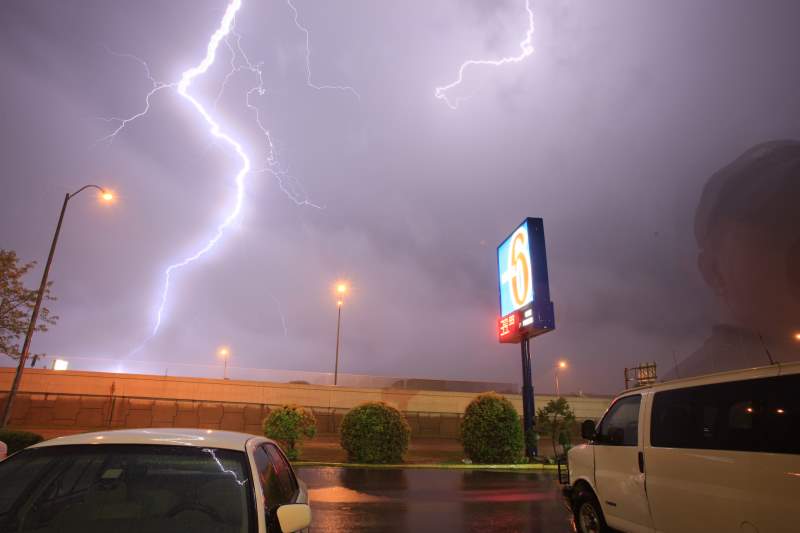 Yep... nothing to see here.