USA Storm Chasing Expedition - 11 May, 2010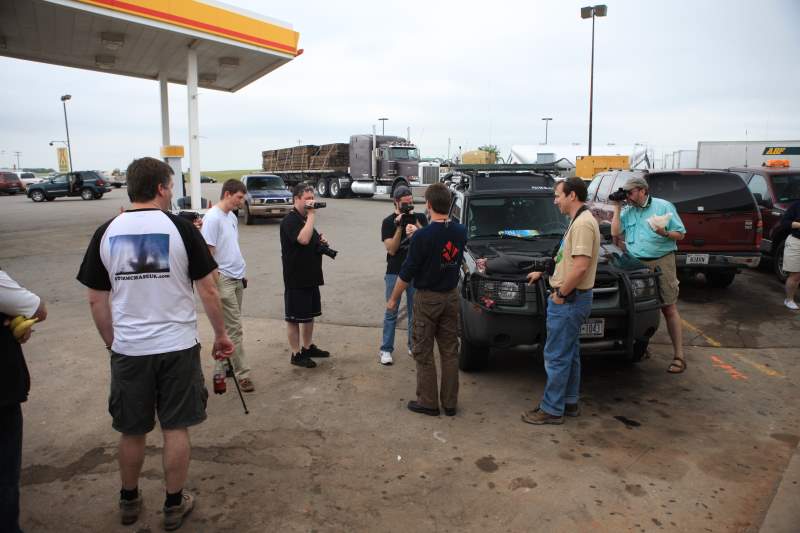 All eyes on George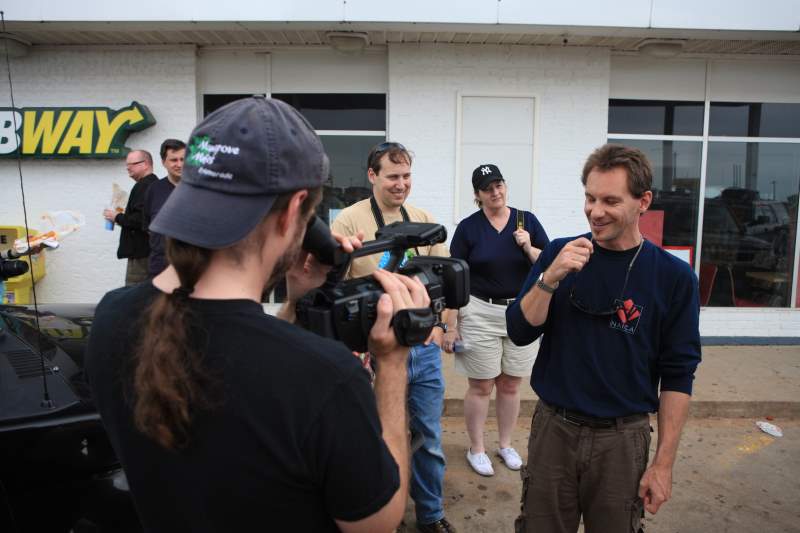 Scott McPartland filming George.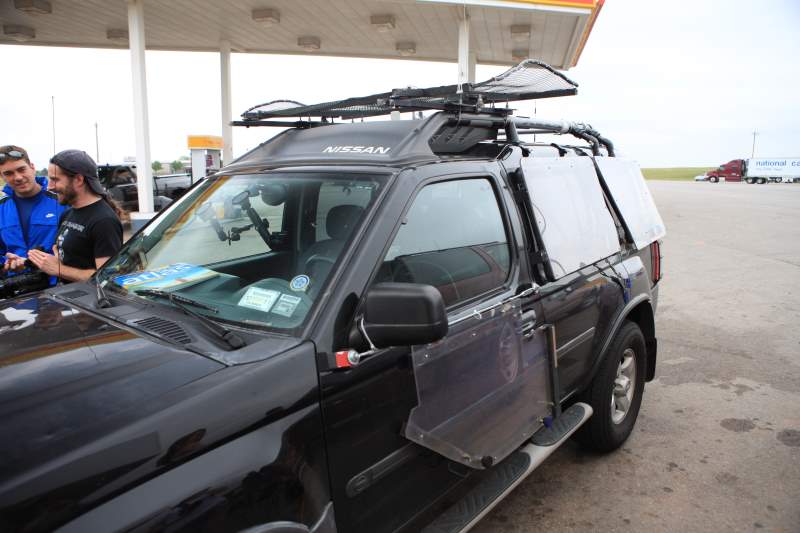 Scott's car, with added hail proofing.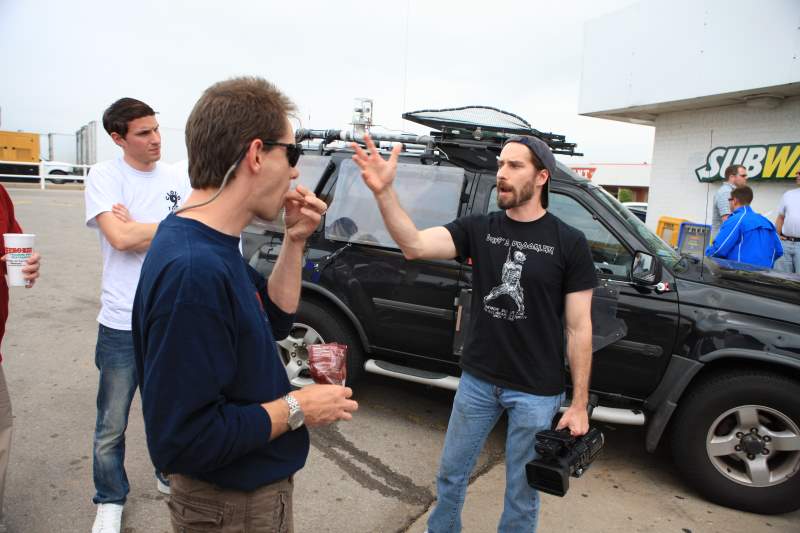 So Scott, how big was the tornado.?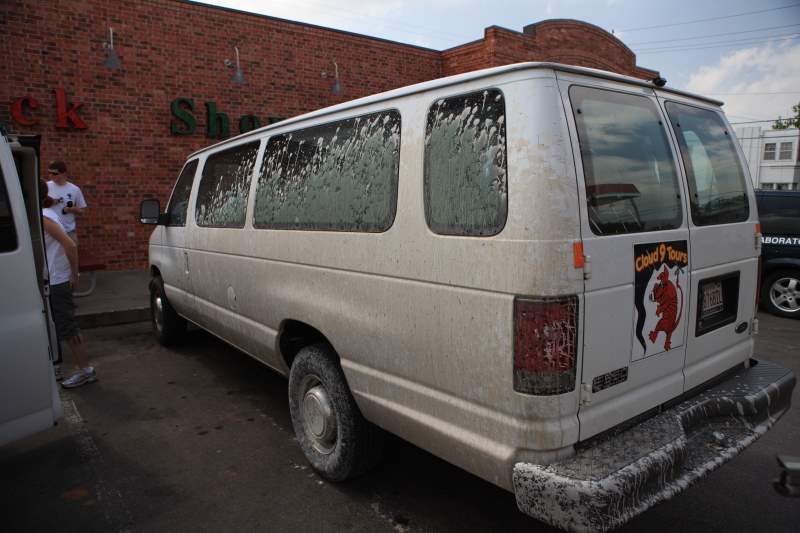 Mud?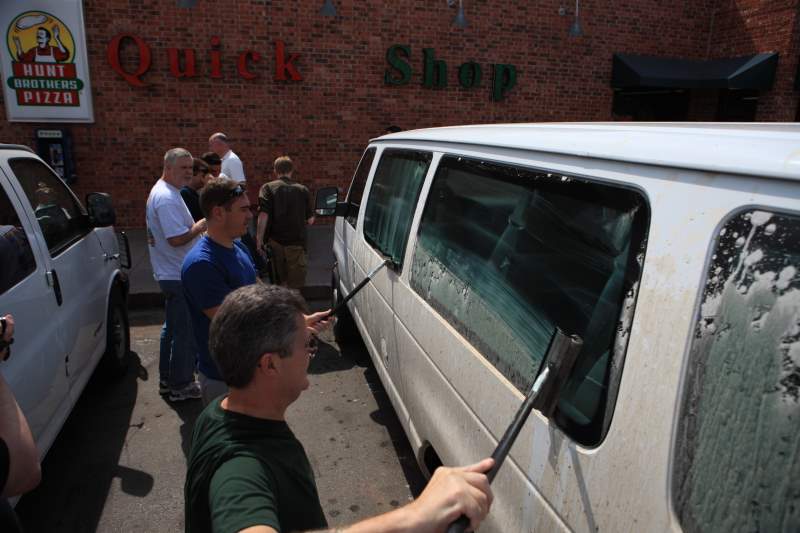 Cleaning.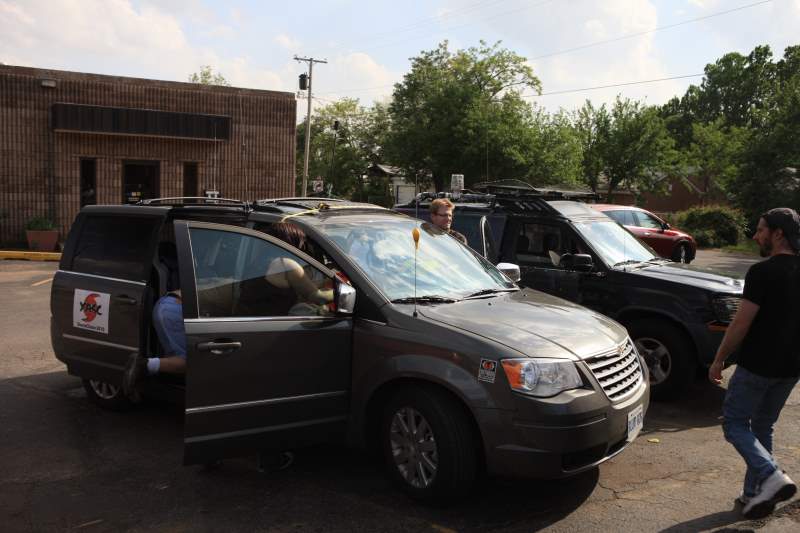 Storm chasers lining up.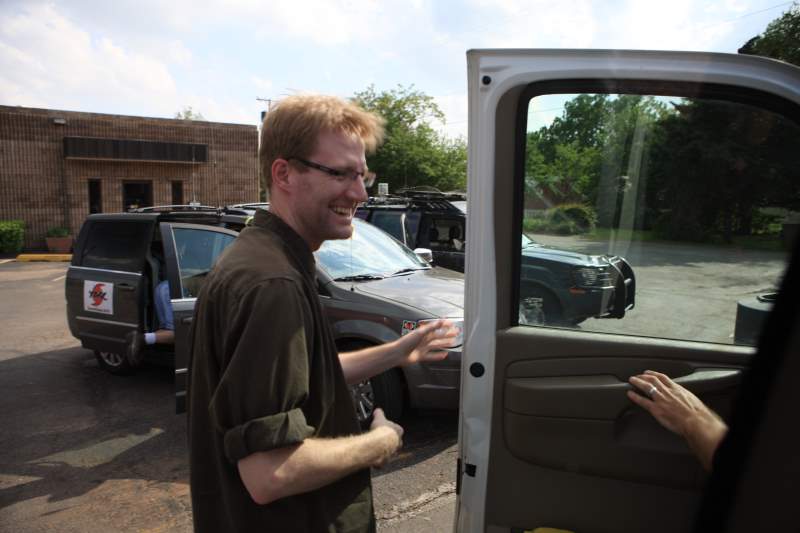 Mark Robinson visiting our van.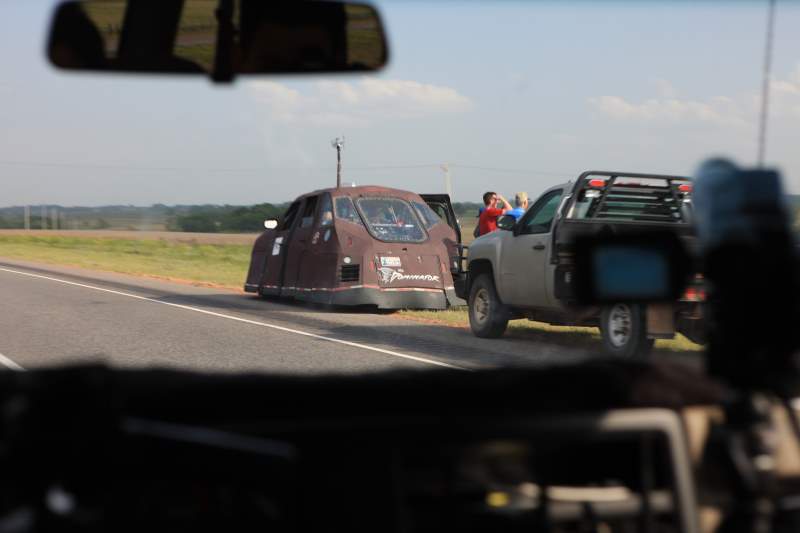 Reed Timmer's "Dominator"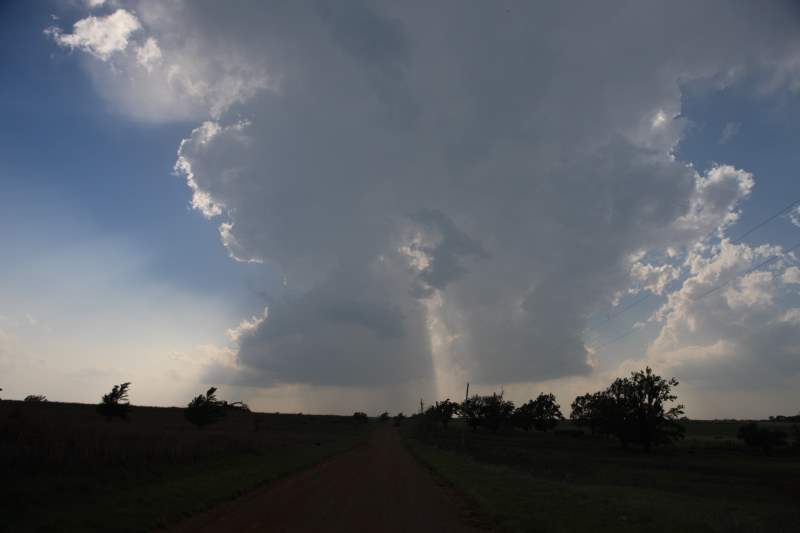 Cell splitting.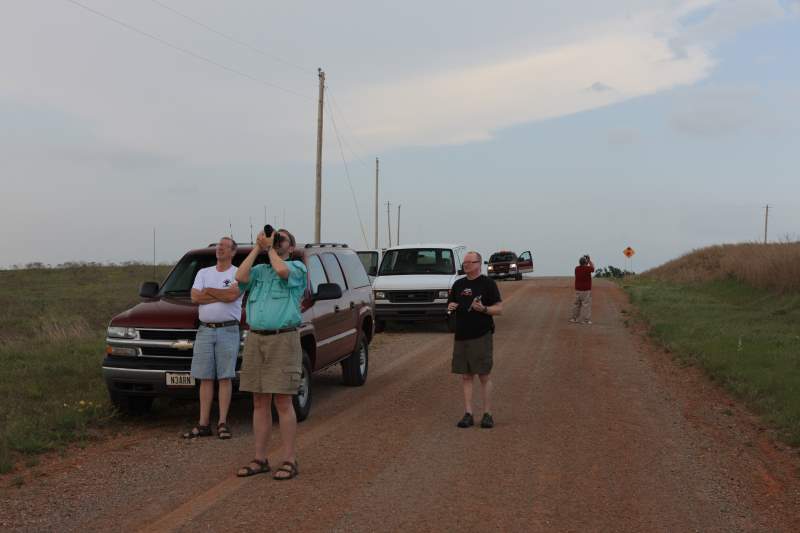 Some of the tour 1 chasers.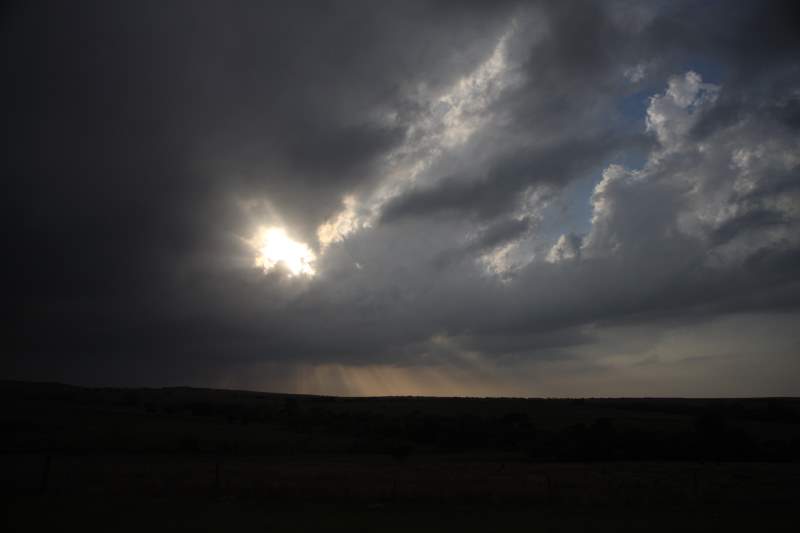 Sun setting...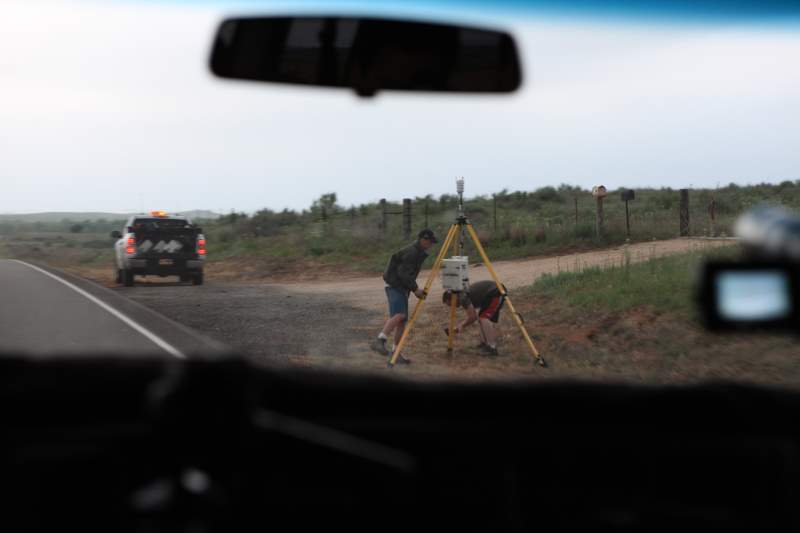 "Stick Net" being set up.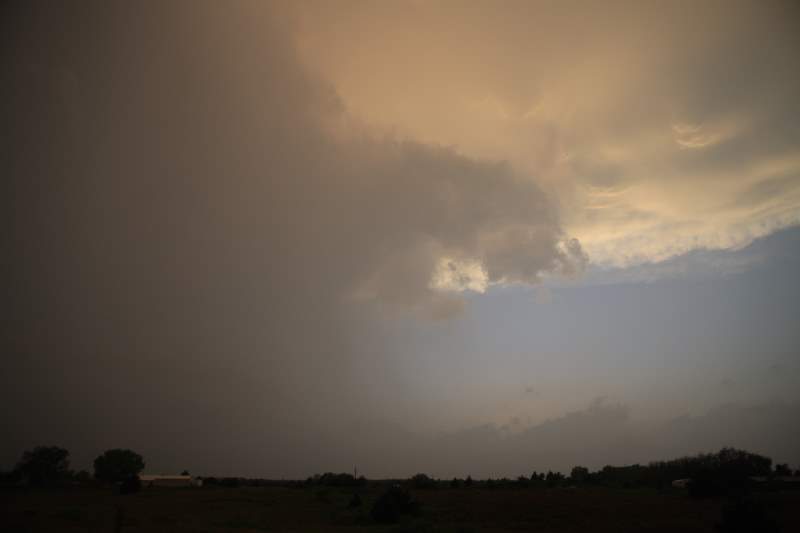 Anvil can be seen.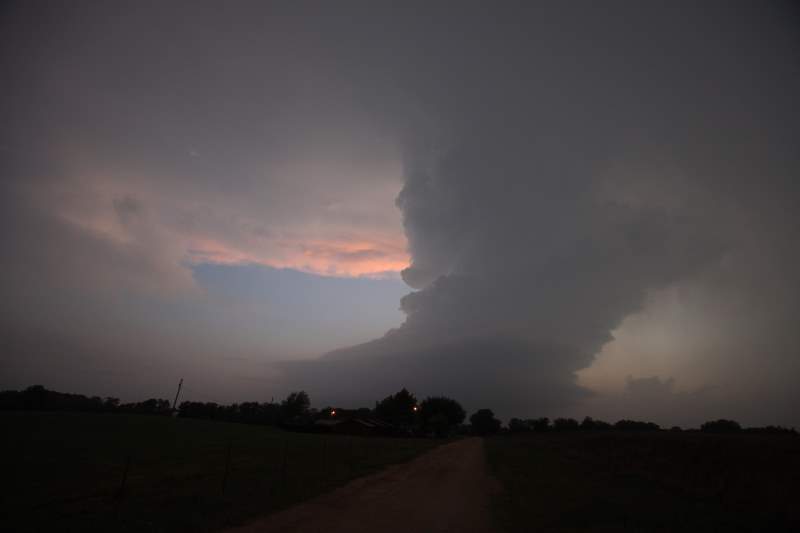 An incredible tower.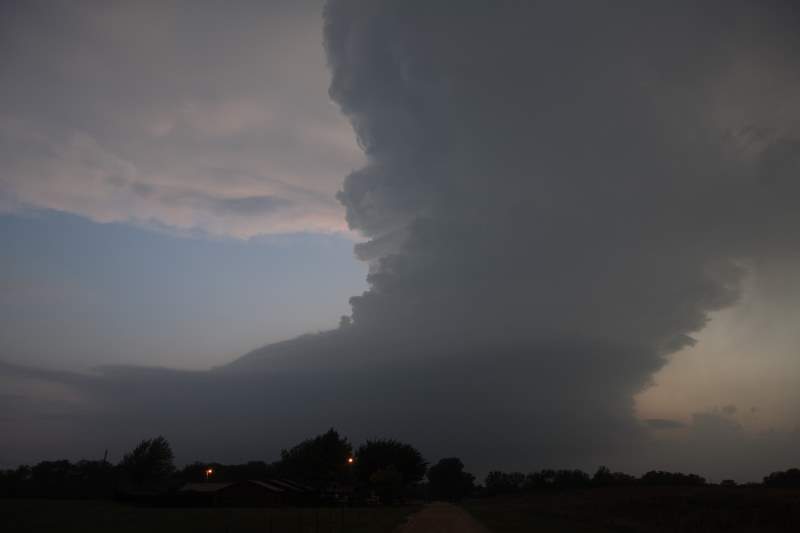 Low Precipitation "LP" Supercell.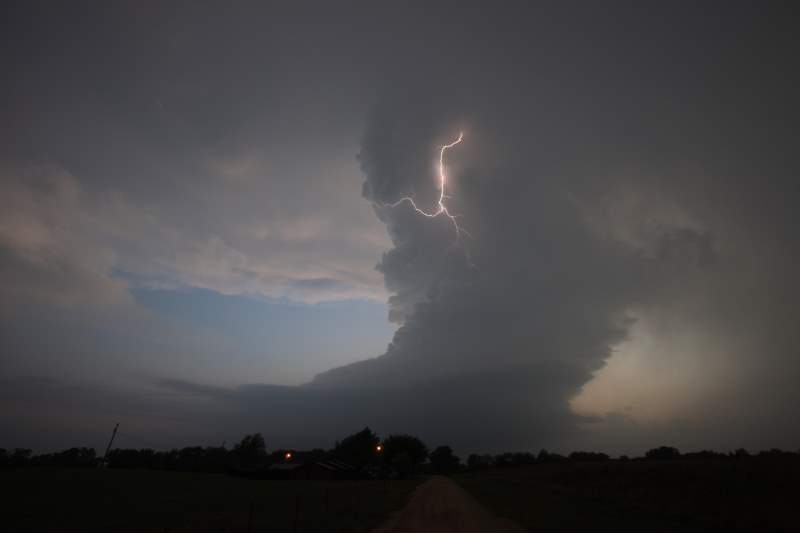 Tornado warned.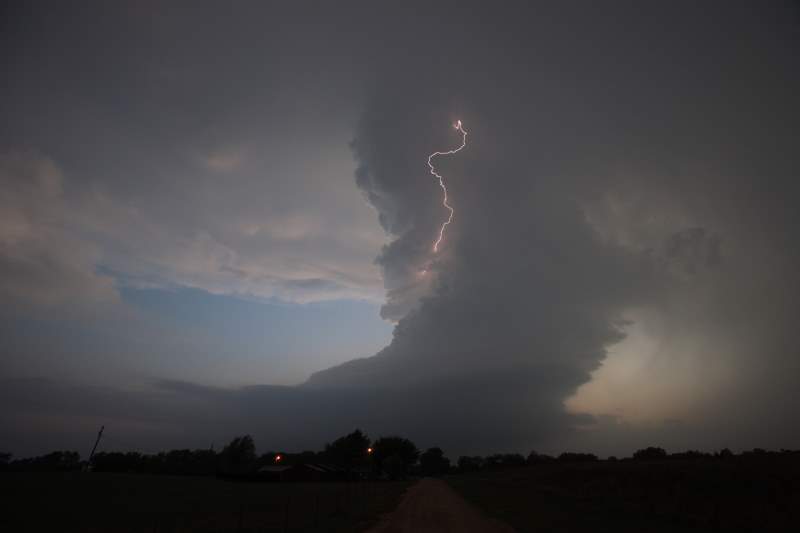 Great lightning.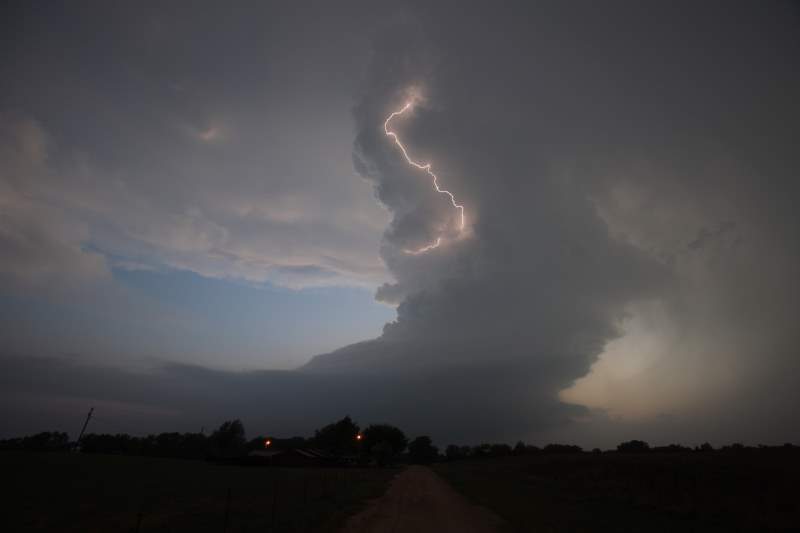 Awesome lightning.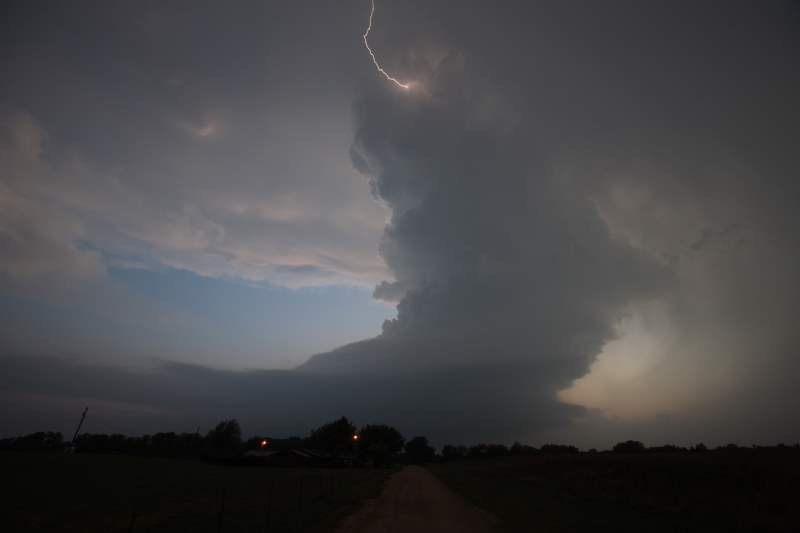 The storm motion was incredible.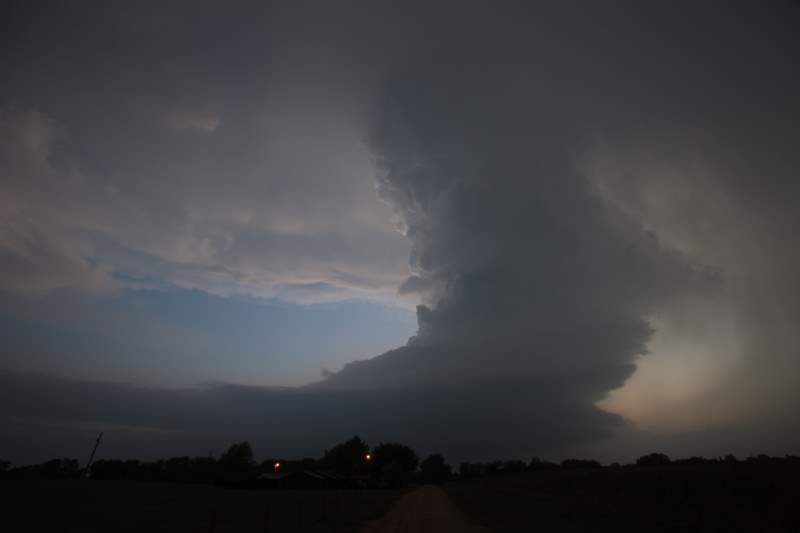 Got a nice video of it.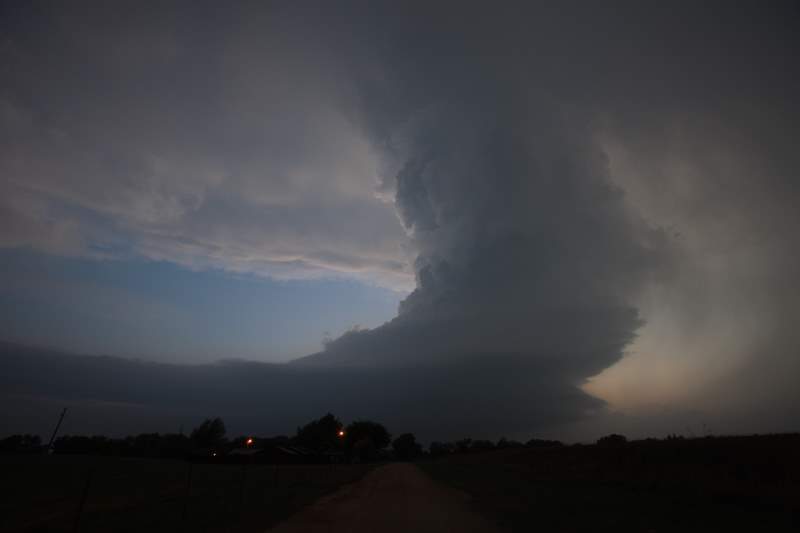 It's shifting right.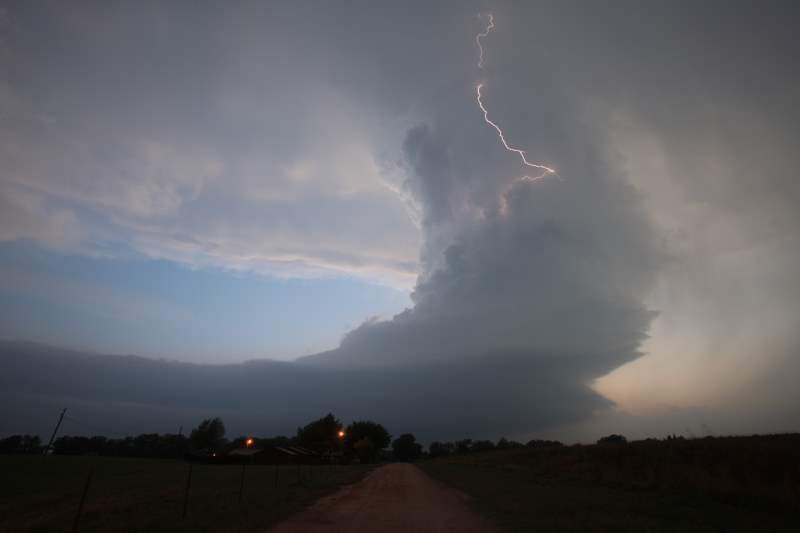 Another strike.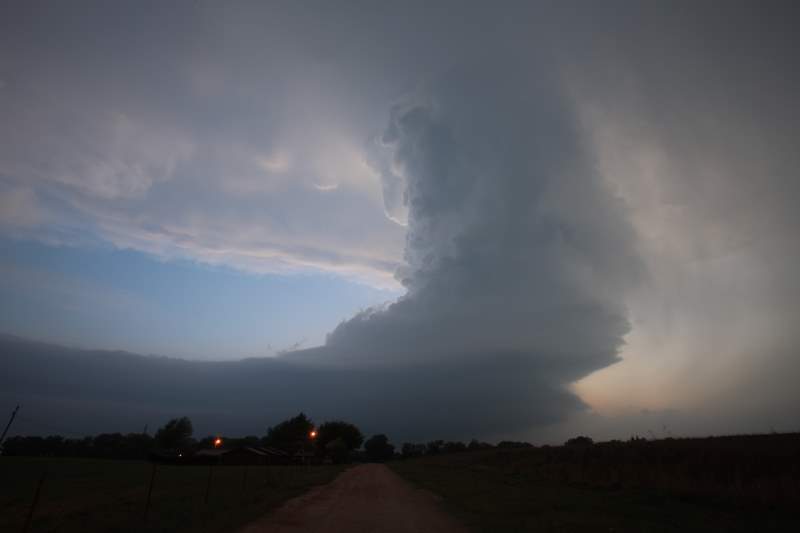 As you can tell, got a lot of photos of this.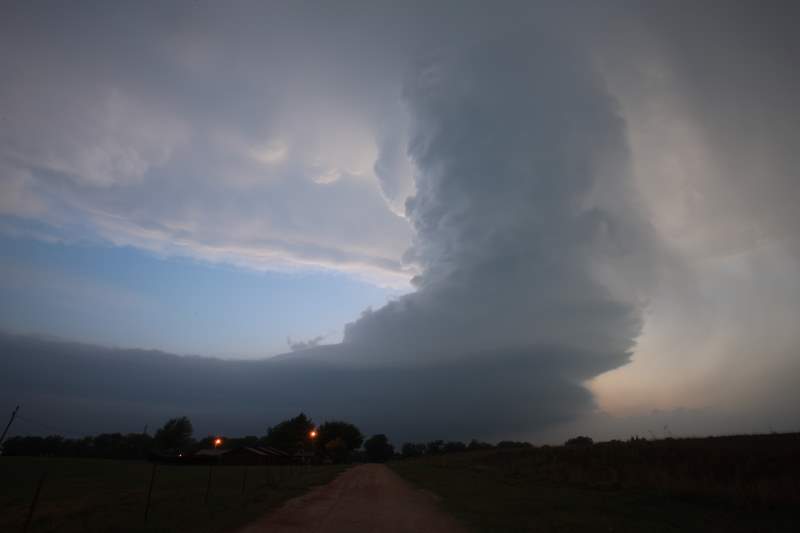 A lot.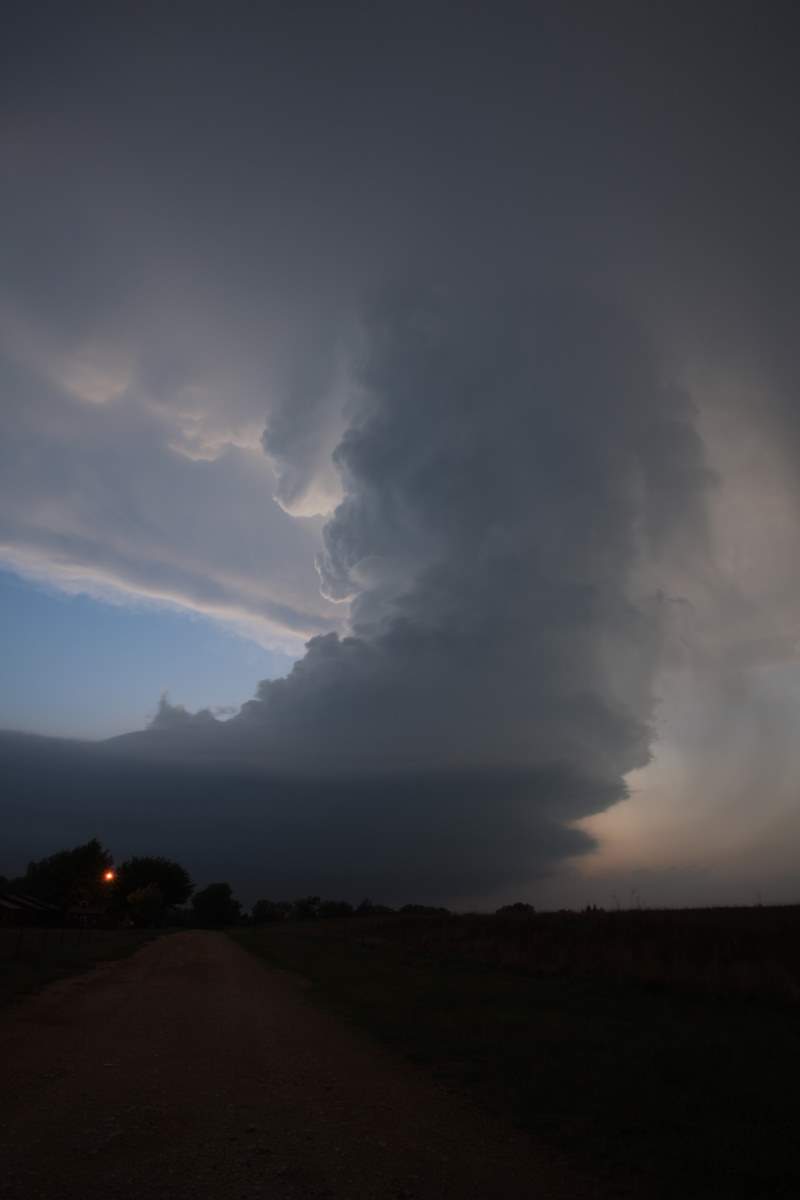 Ok... a few vertical ones now.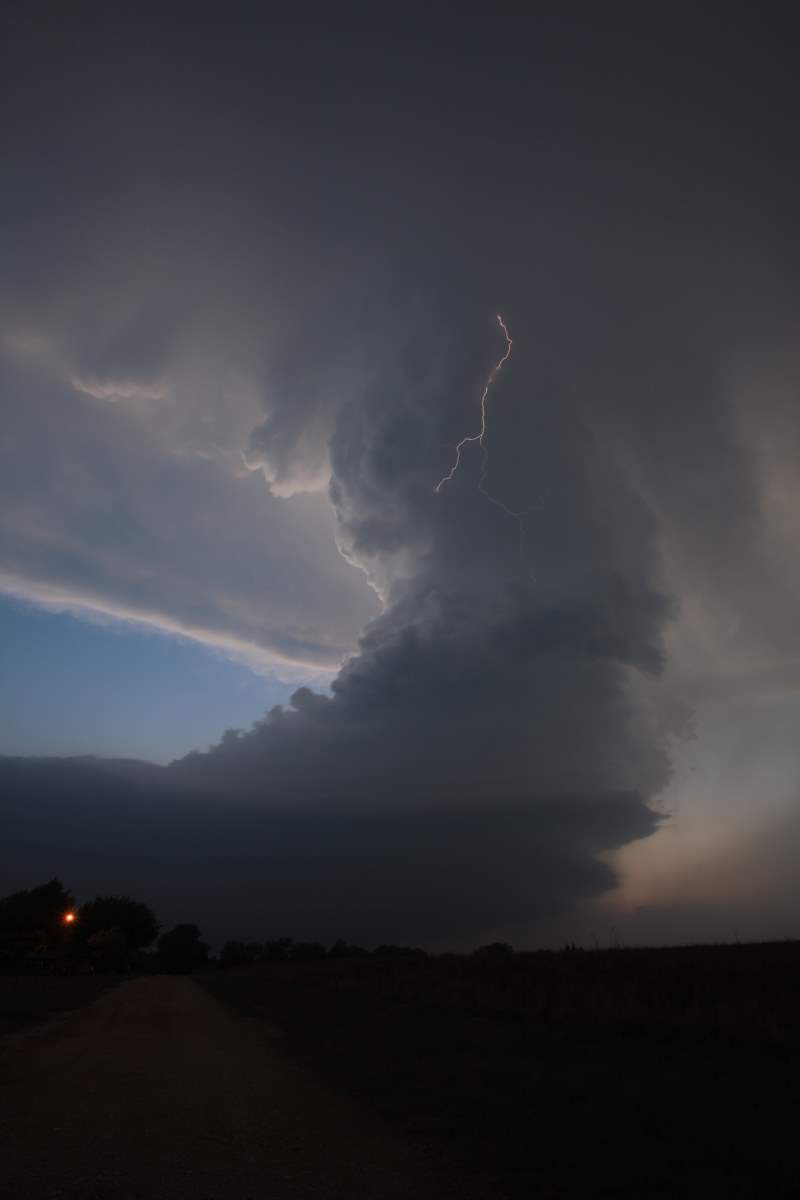 One more.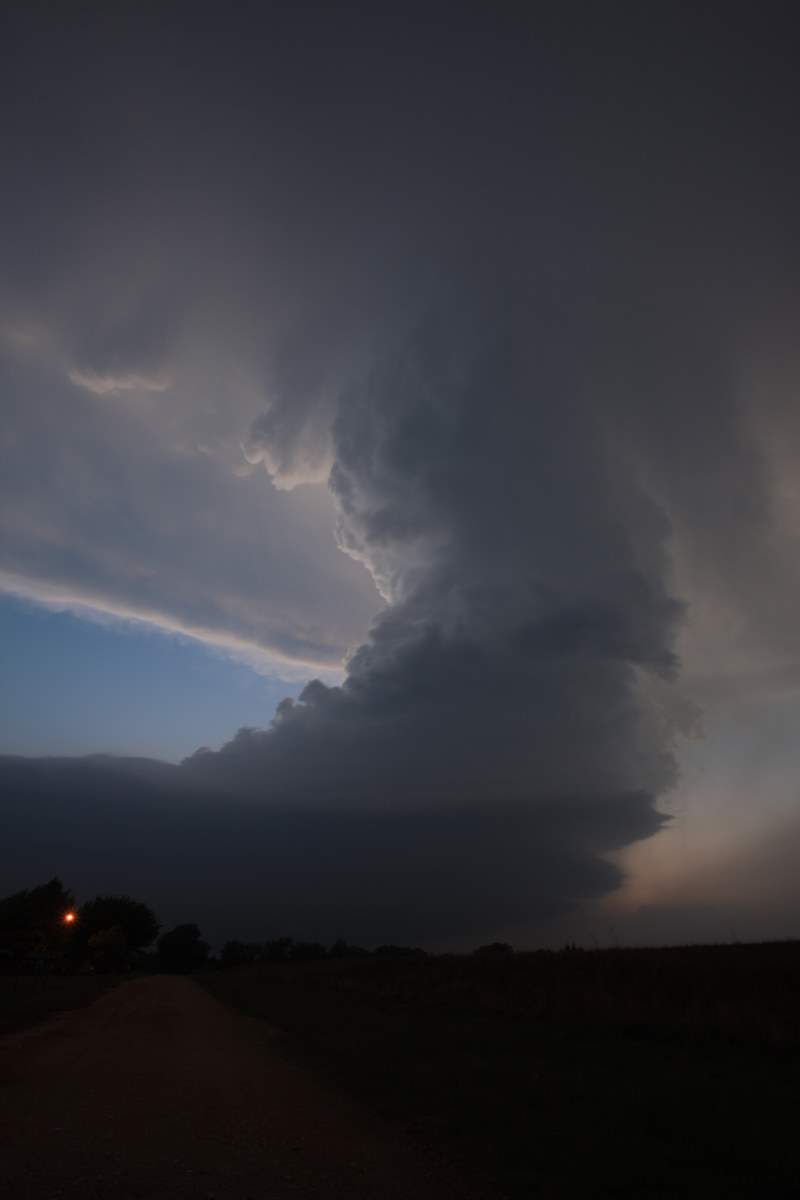 Last one ?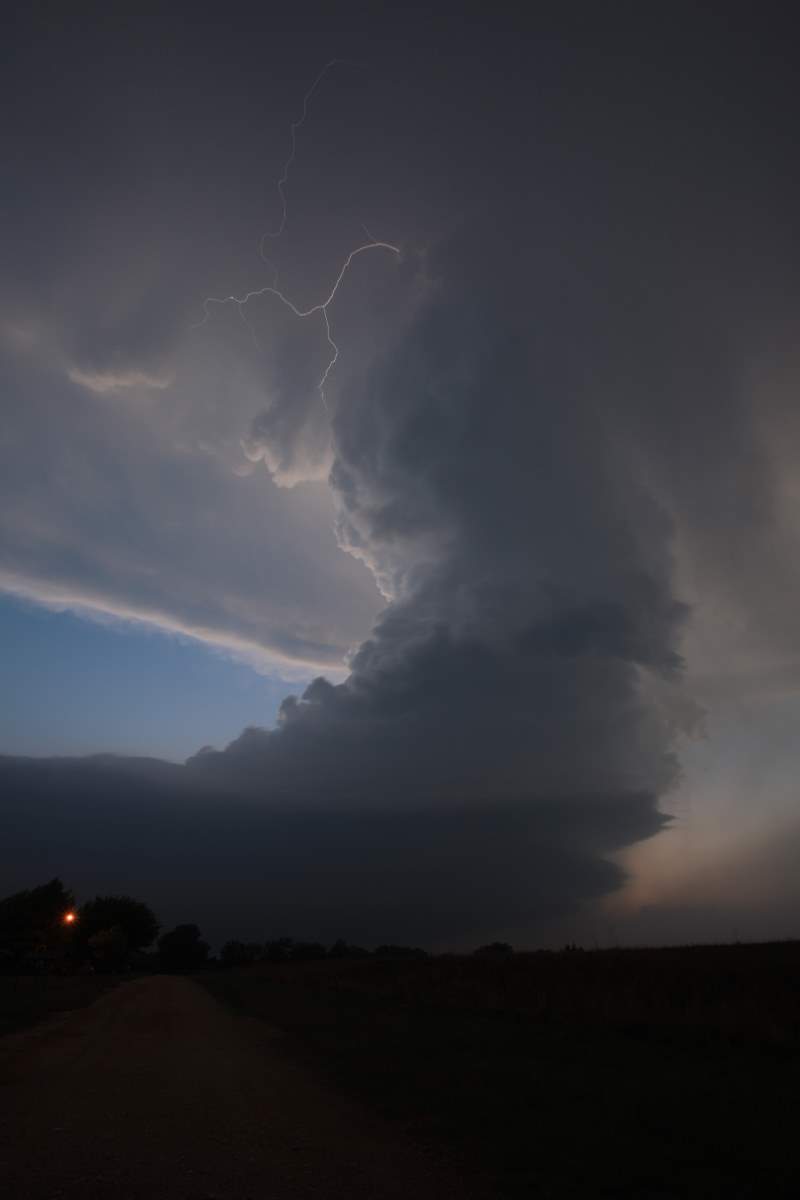 No.. another bolt.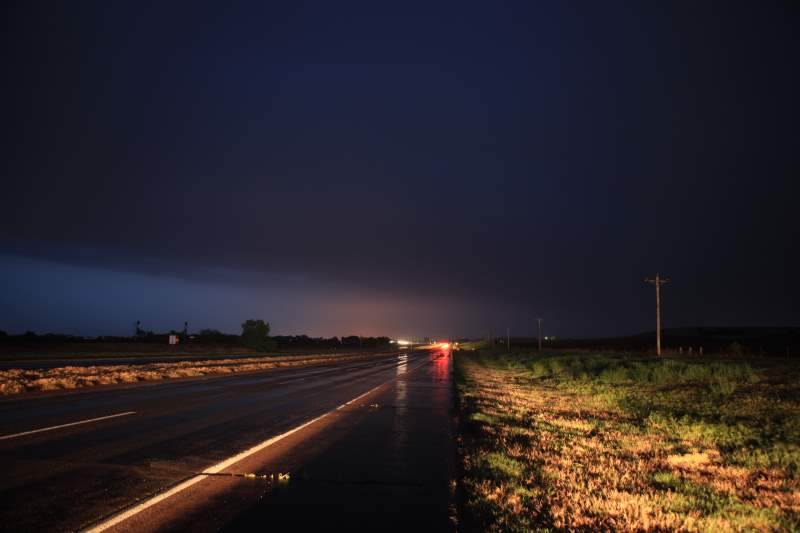 Tornado warned cell, passing to the left.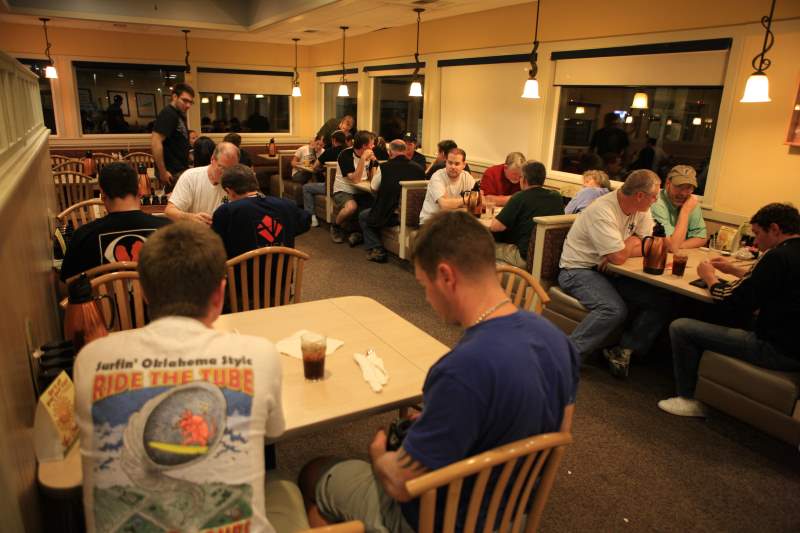 All the chasers converging on the I-HOP resturant.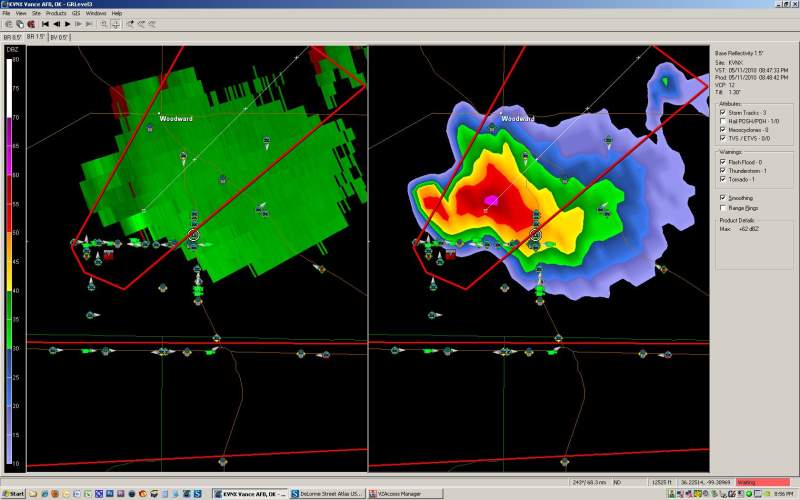 The radar image from the lone supercell of the day.

A 20 minute time-lapse of the storm.