USA Storm Chasing Expedition - 10 May, 2010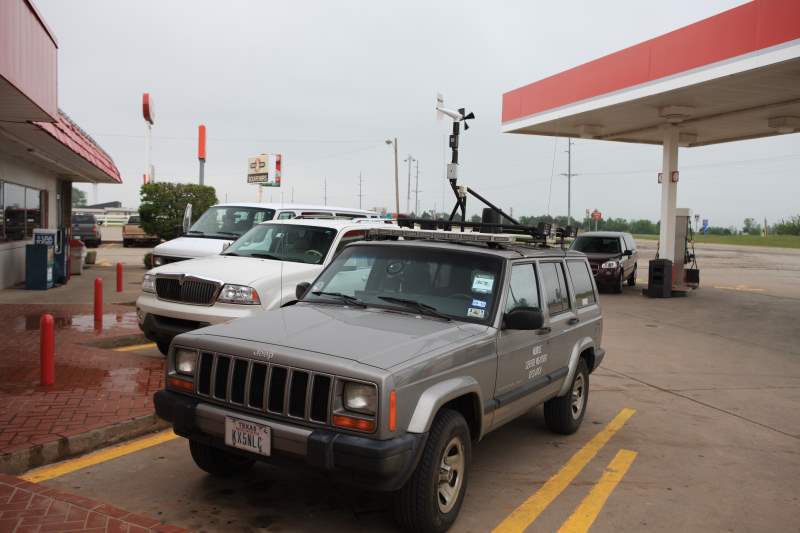 Storm chaser convergence taking place.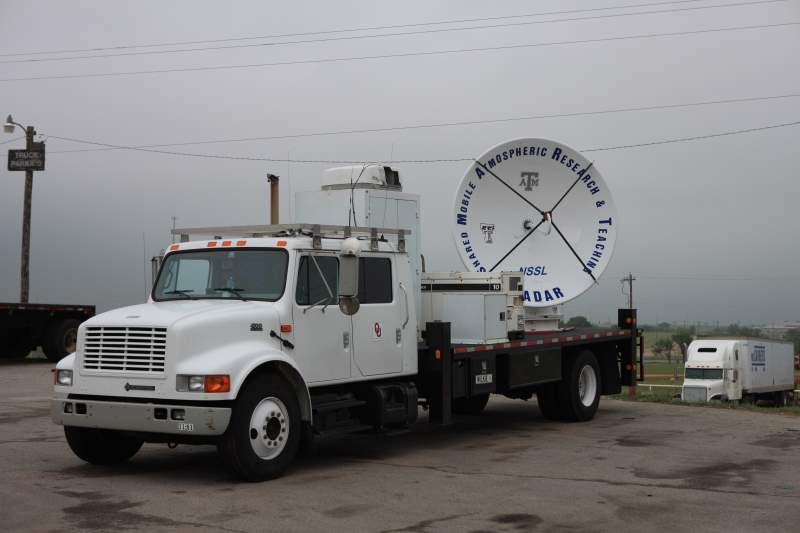 NSSL on site, as part of the Vortex2 Team.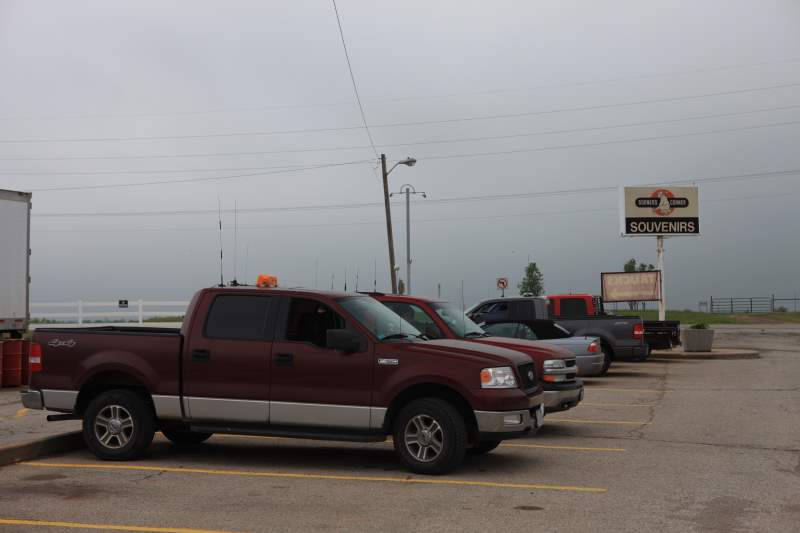 Chasers starting to line up in the car park.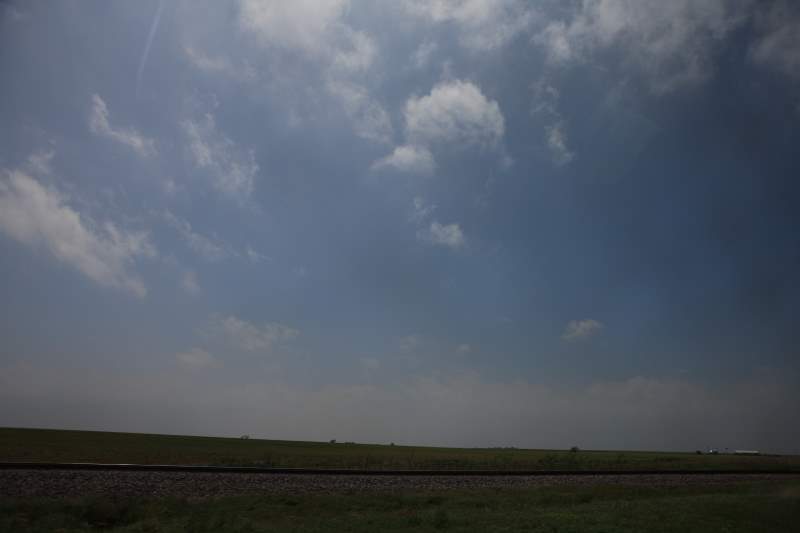 Clear skies.. A good sign for the storms.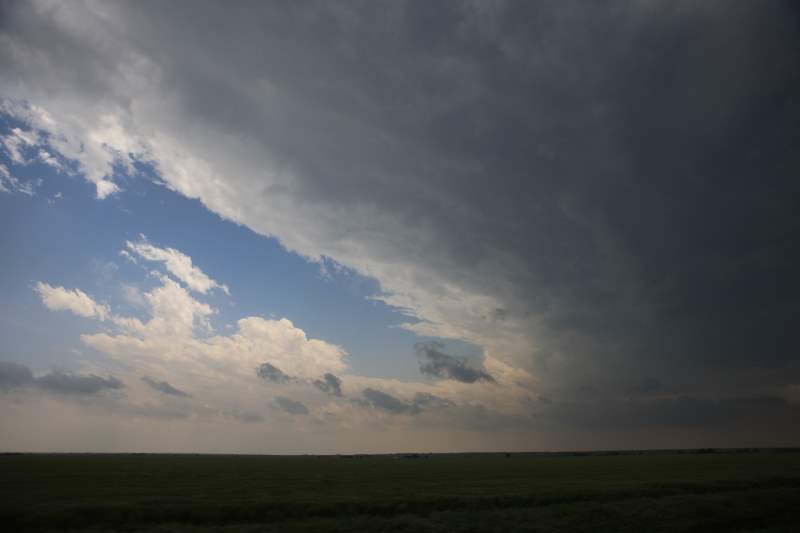 Supercell has formed.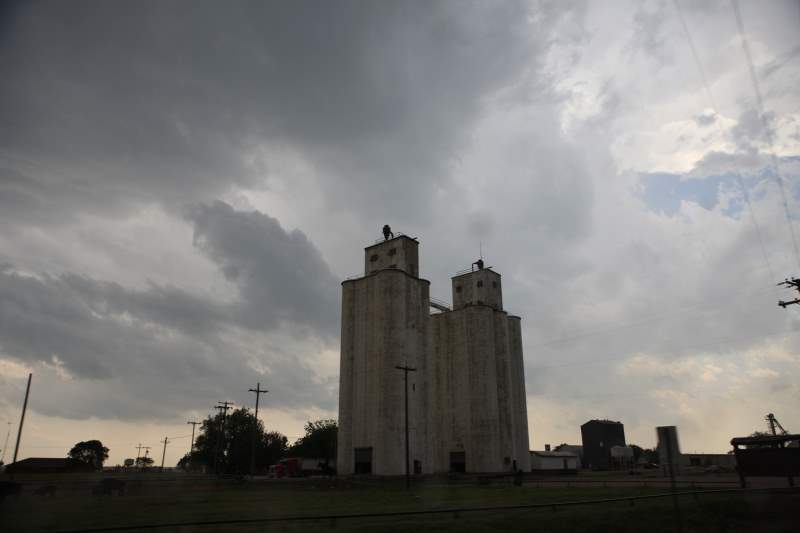 The cell was almost immediately declared tornadic.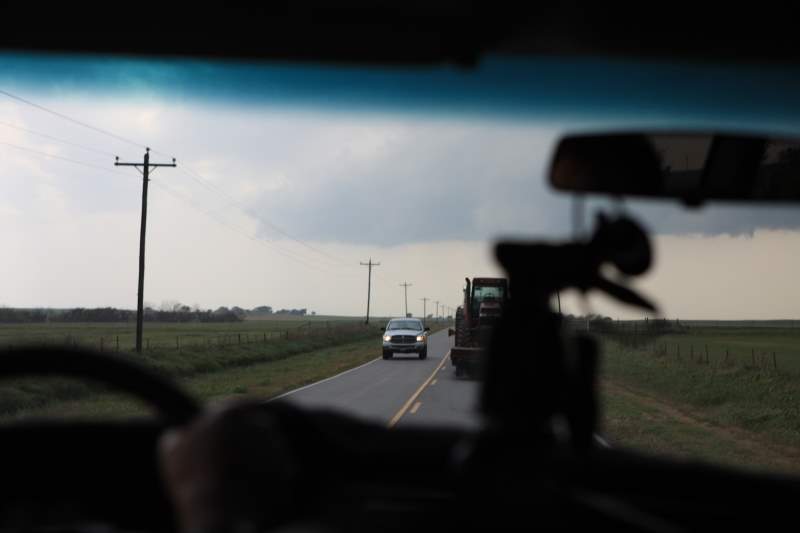 Chasing a wall cloud in the distance.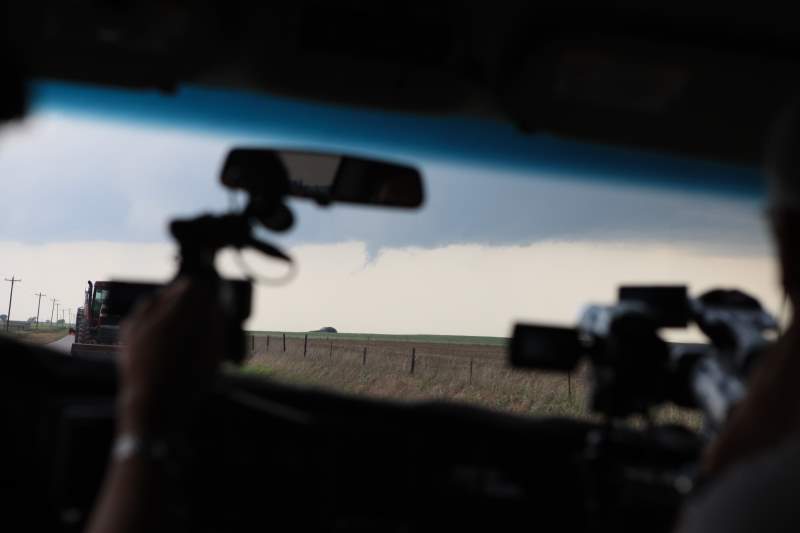 A scud forming.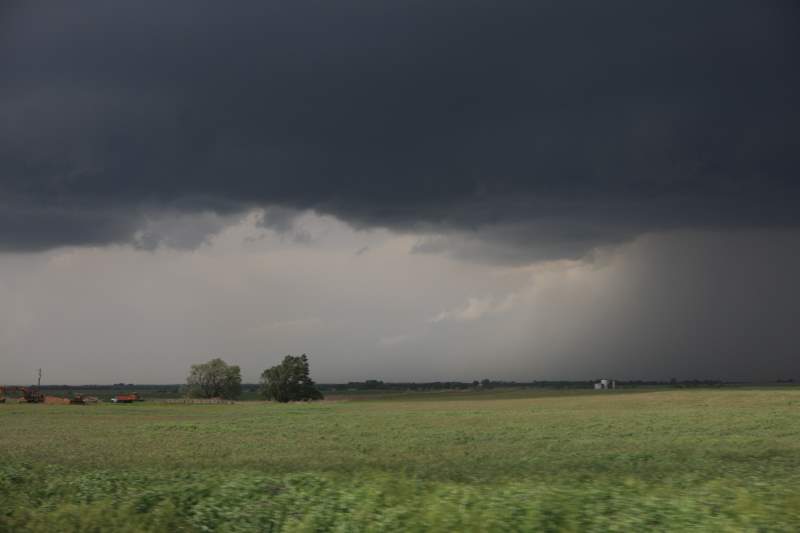 Watching carefully.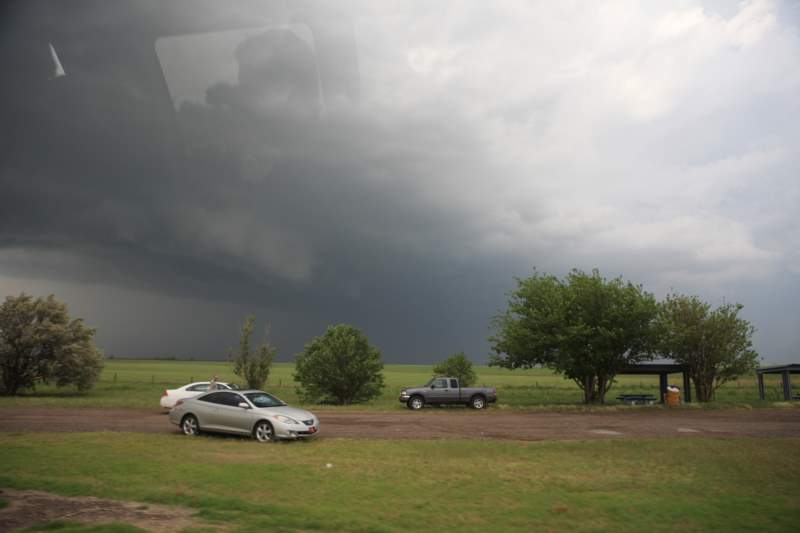 There were reports of 5" hail in this storm. 12.7cm Diameter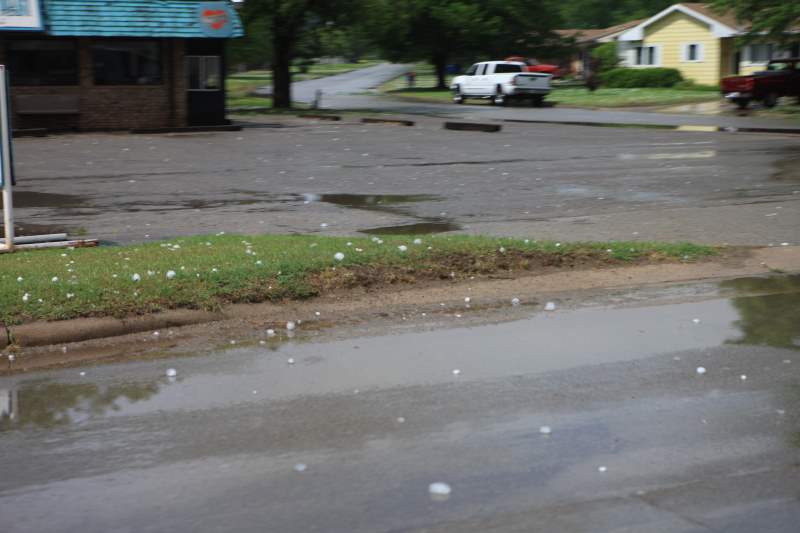 Some of the 4" and 5" hail.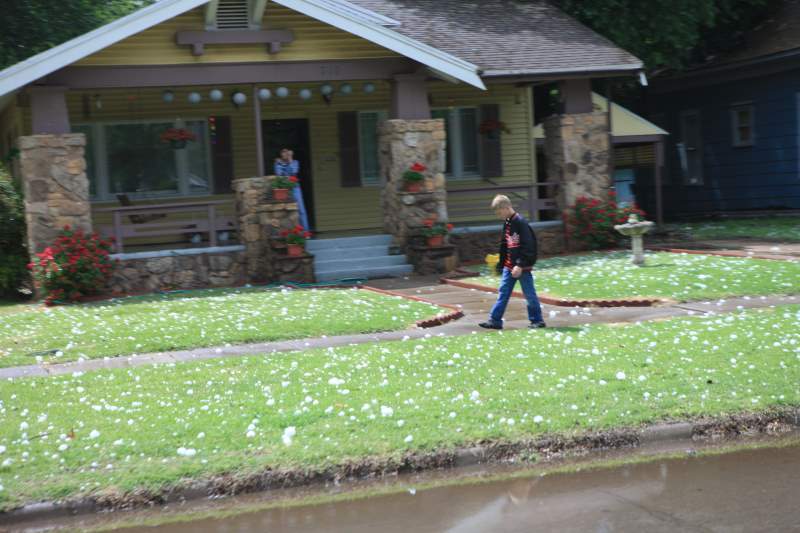 Hail littering the grass.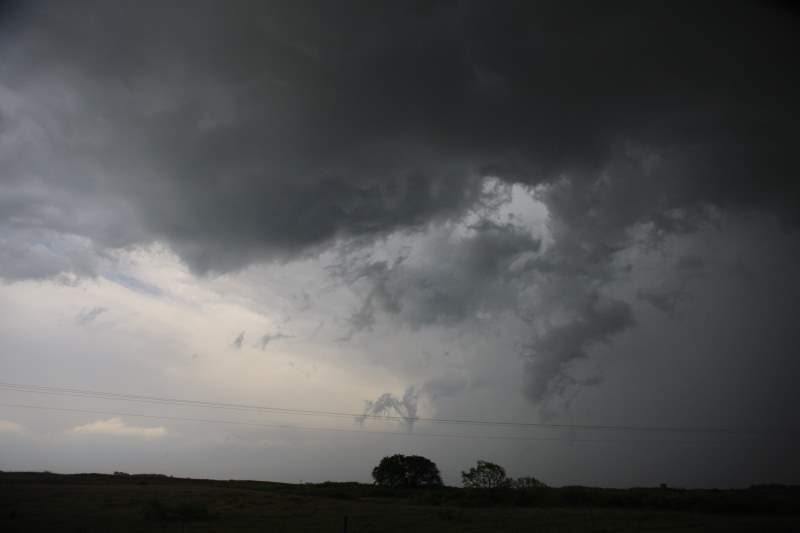 Rapid rotation to the side of us.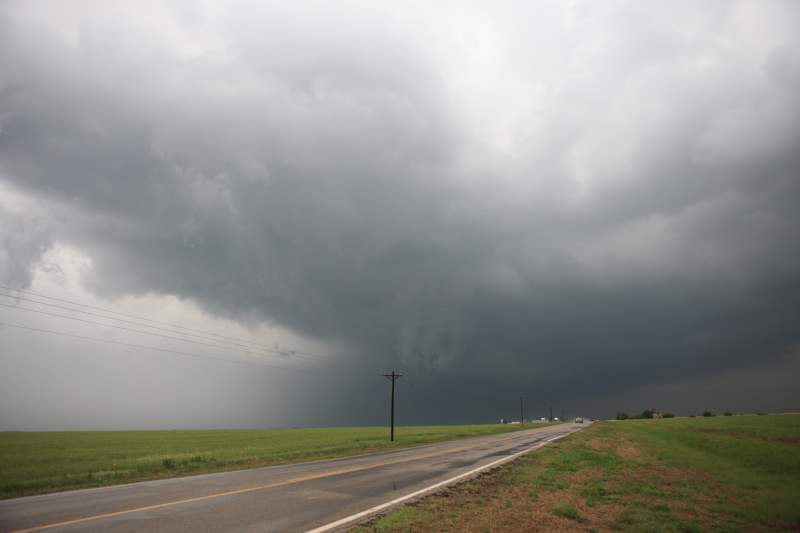 Got out very quickly to take some photos.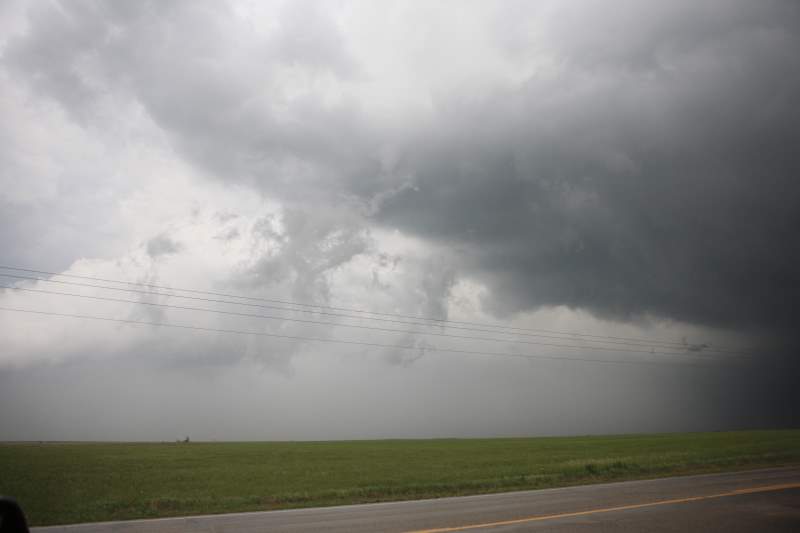 Looking left.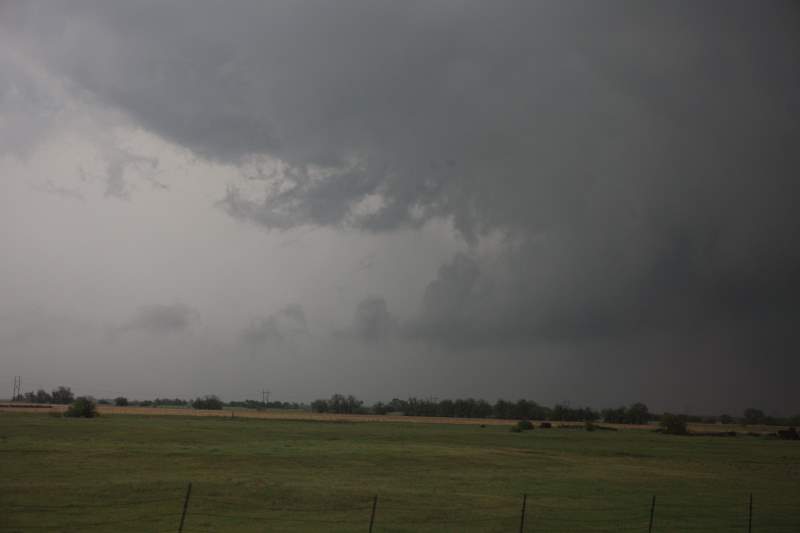 Extremely active sky.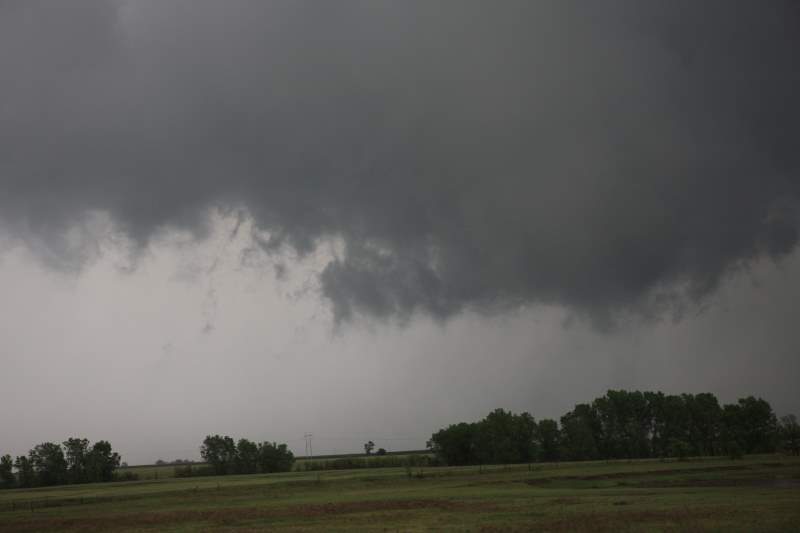 Rapid movement.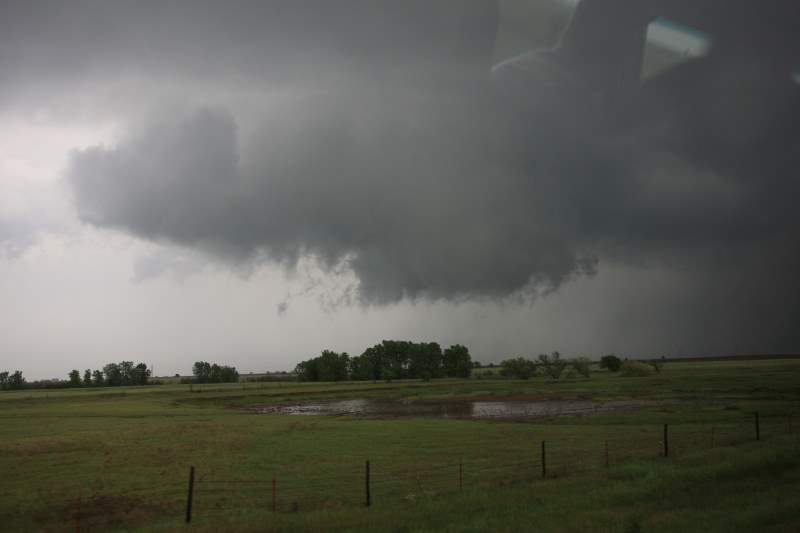 Storms were travelling at around 64 knots.. Over 118km/h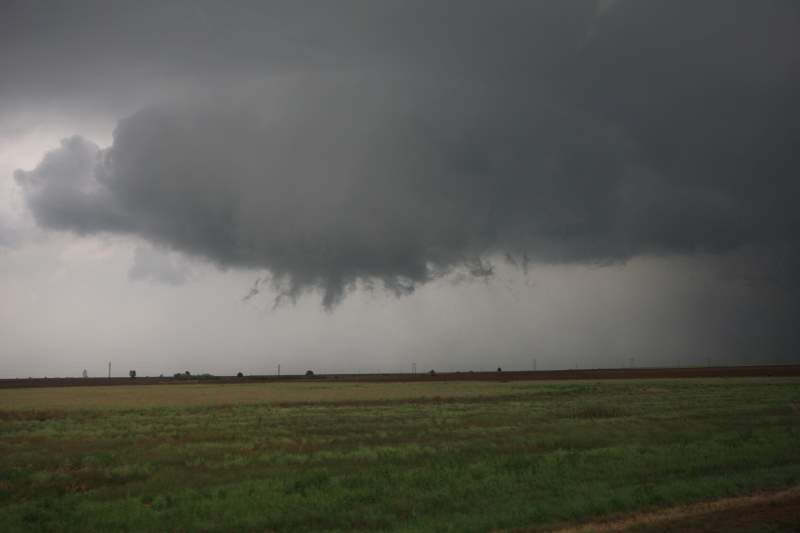 One cell actually averaged 73 knots in storm motion. That's a ridiculous 135kmh
JUST TO KEEP UP WITH THE STORM!!.
That's faster than CAT1 hurricane wind speeds.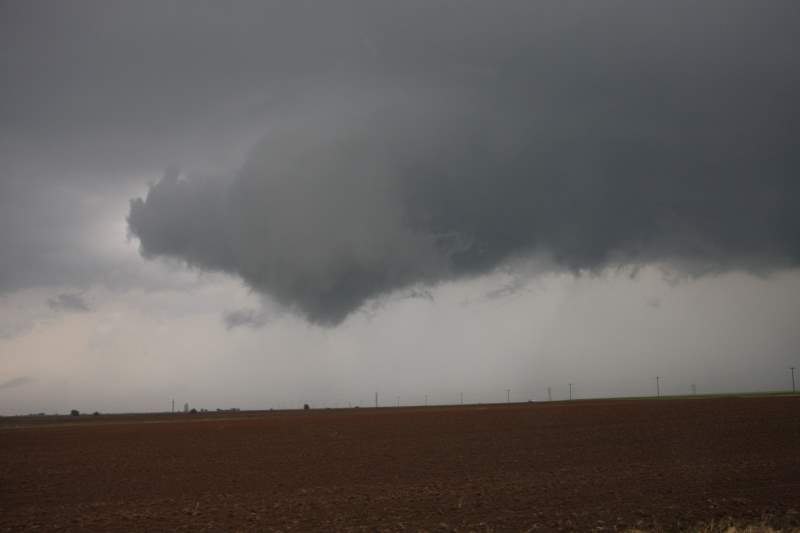 A tornado is forming.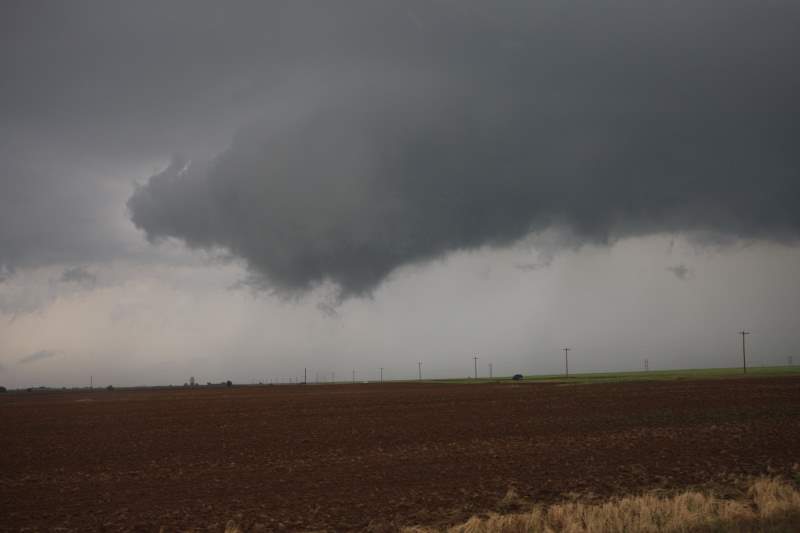 Nearly there.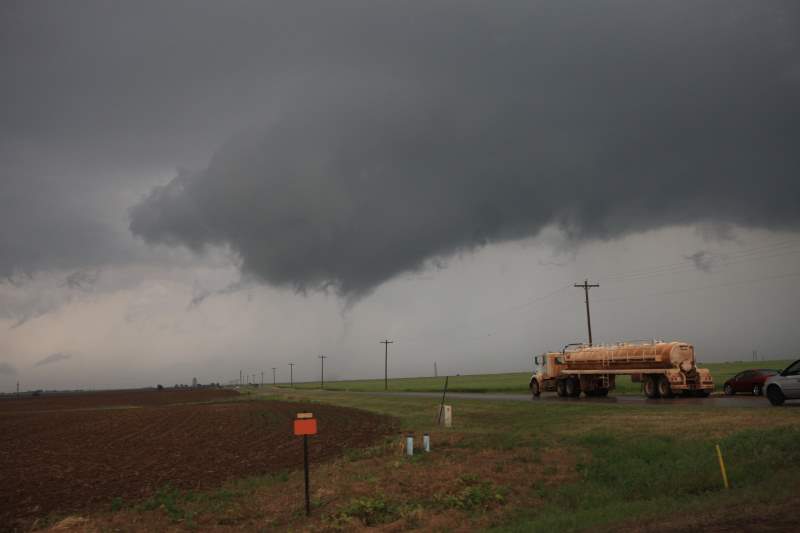 Tornado on the ground. Look for the debris at ground level.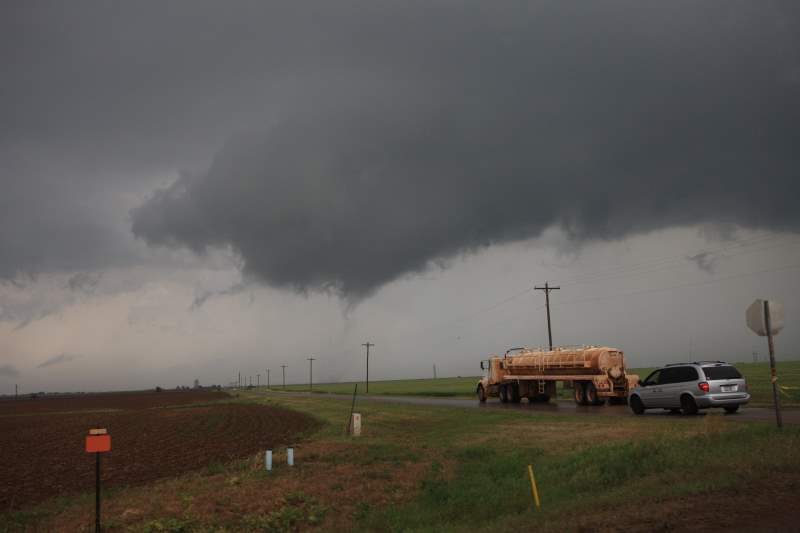 Semi trailer and car waiting for the storm to pass.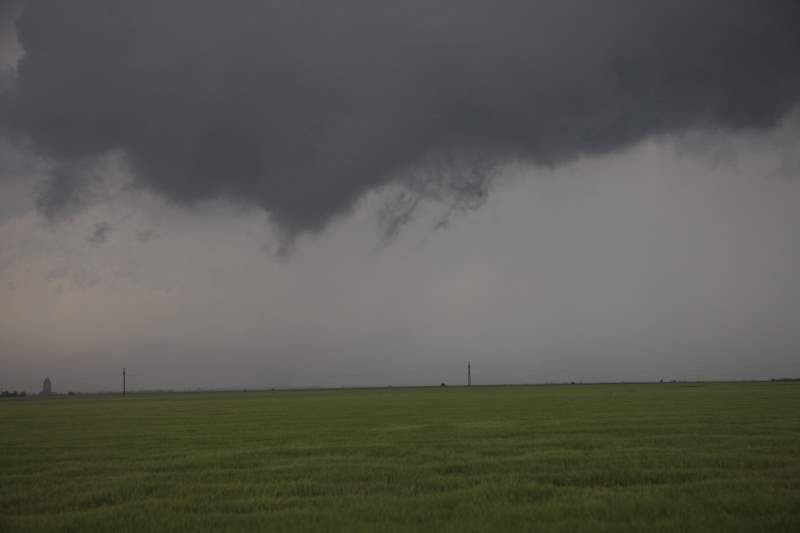 It's trying again.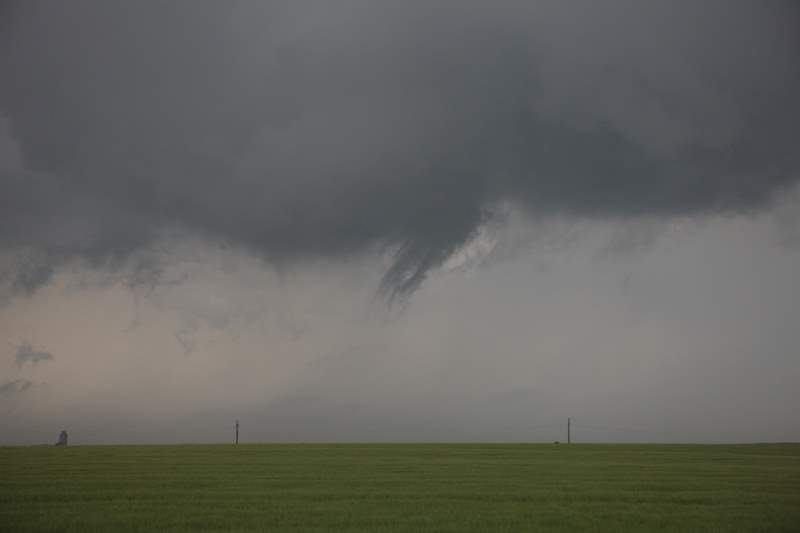 Going multivortex.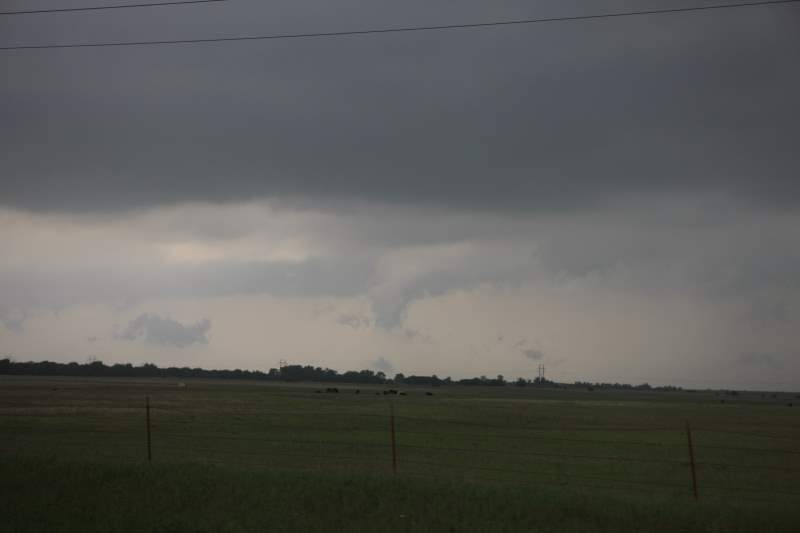 This is actually a scud, not a tornado further back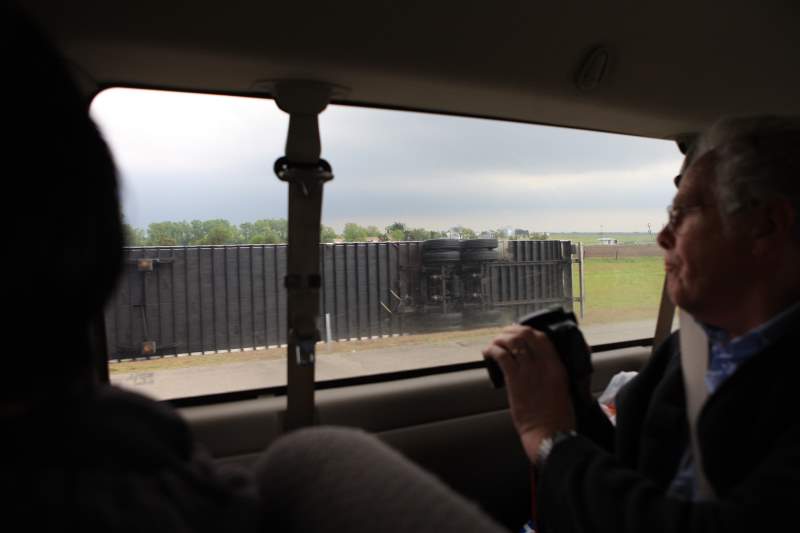 Some semi trailers that were overturned by the multivortex tornado.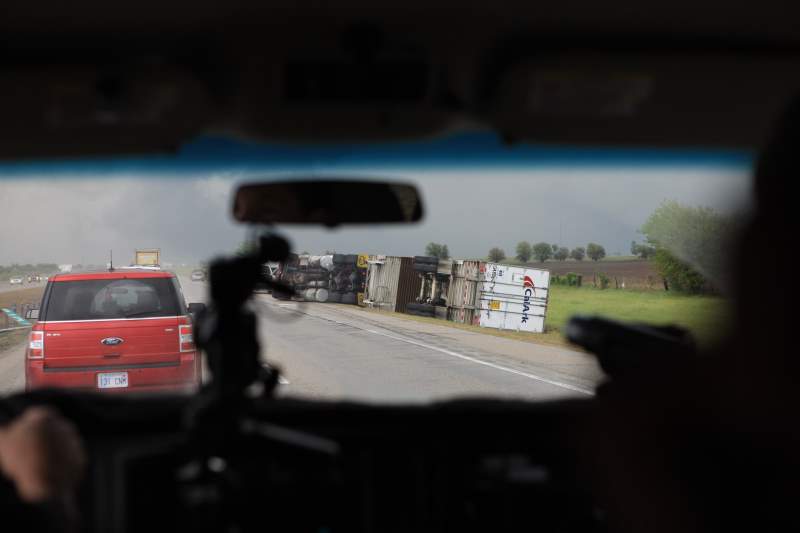 5 of them in total.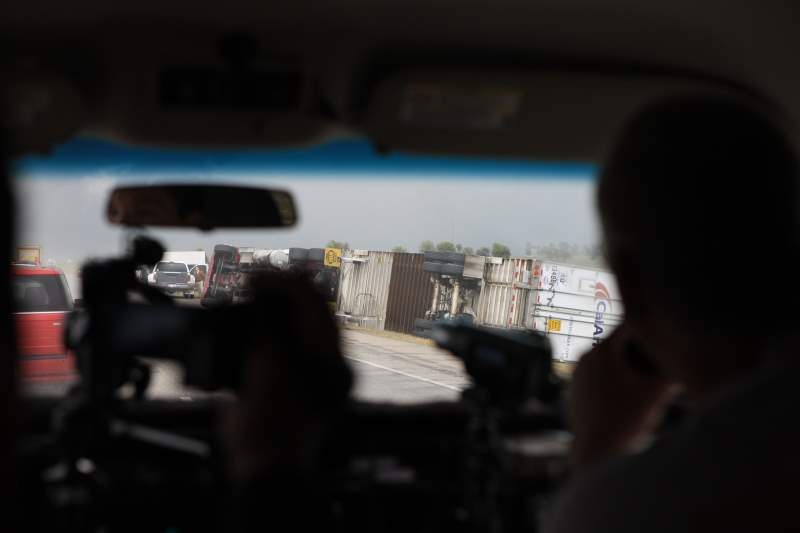 Everyone was ok.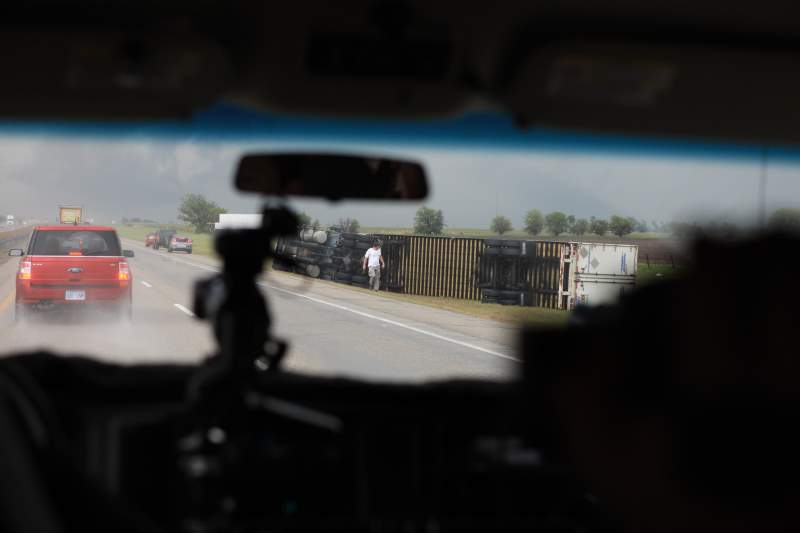 Although some obviously shaken.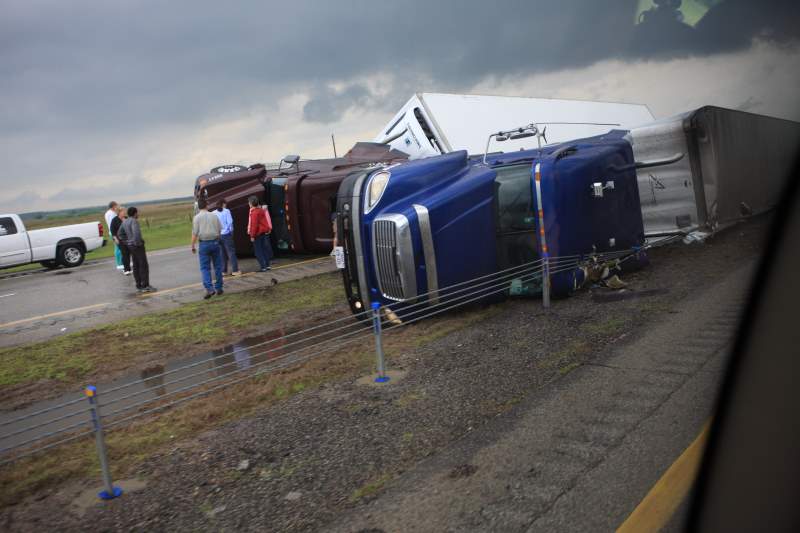 Two of them on the other side of the road.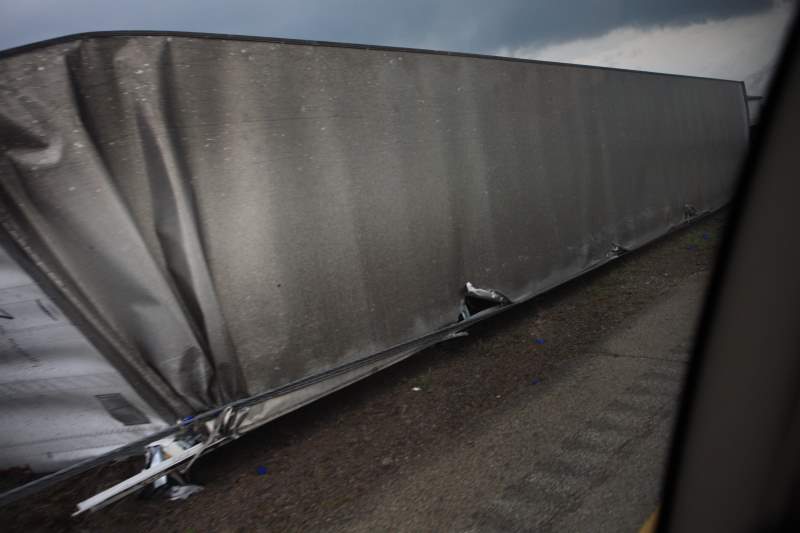 Fairly badly damaged.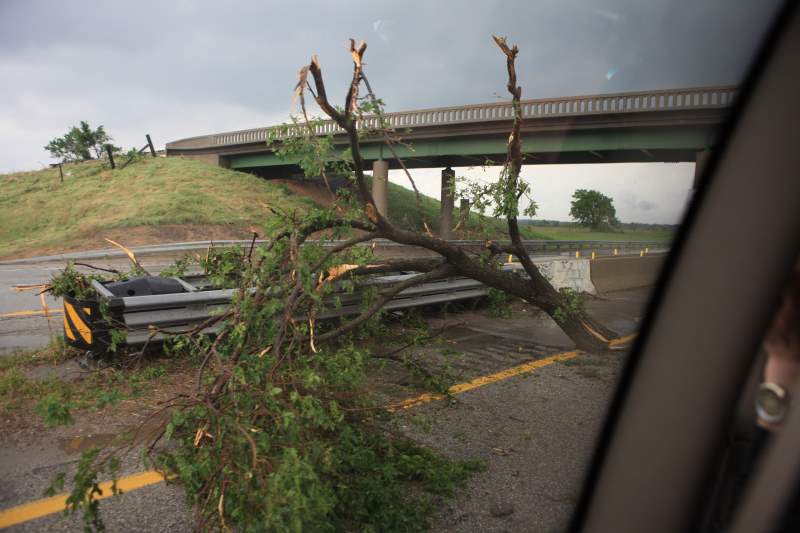 Debris on the road.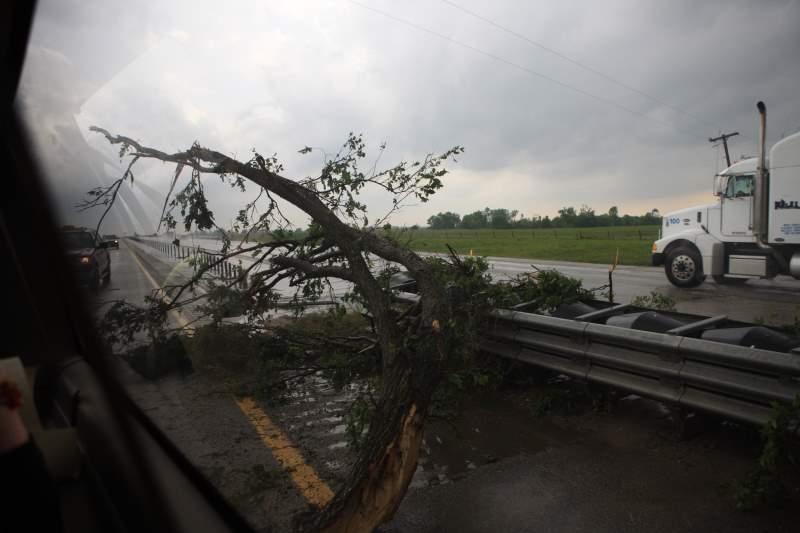 A tree wedged in the barrier.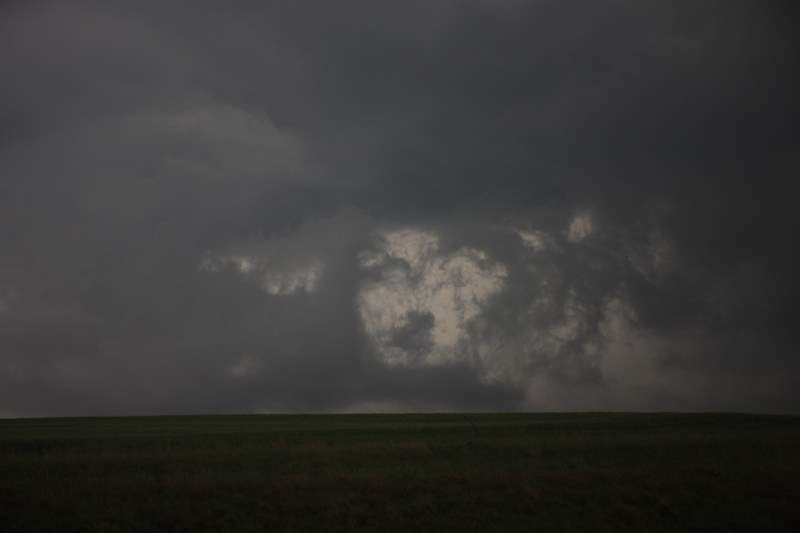 It was impossible to keep up.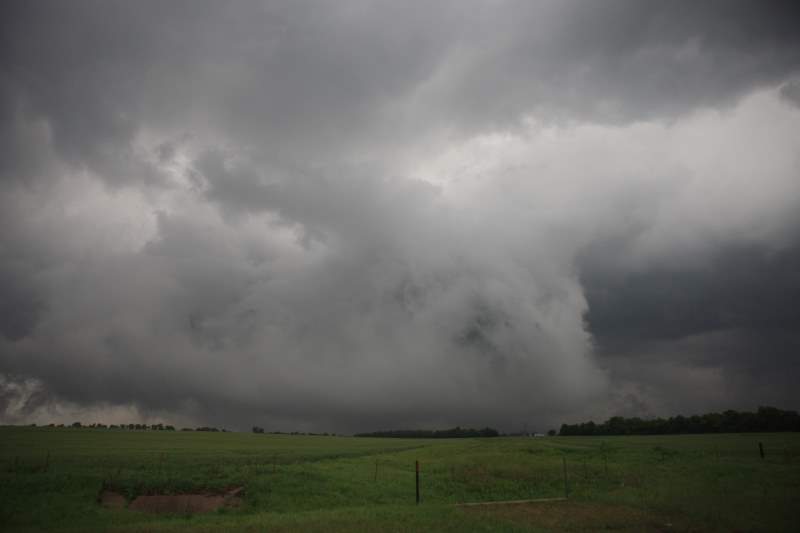 Nearly done for the day.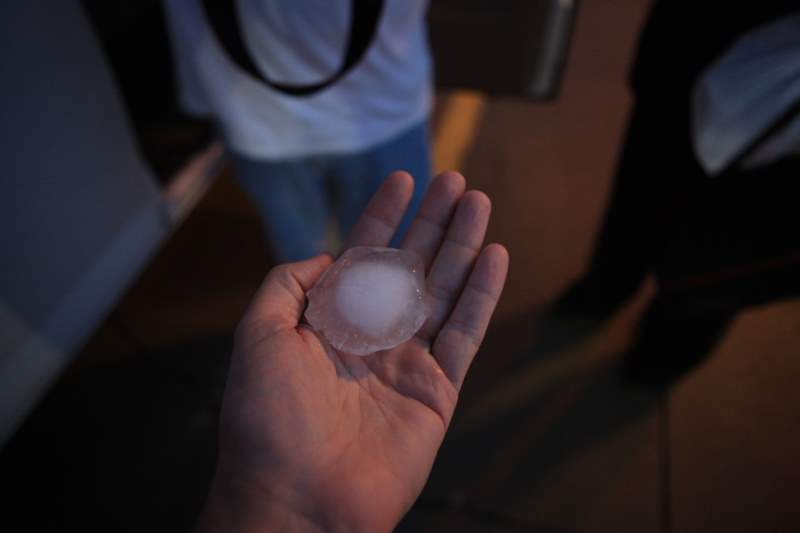 Reports of hail up to 5", and 37 tornadoes.
Unfortunately 5 deaths were associated with this severe weather outbreak.

The roof of a house gets blown off just to the right of the van.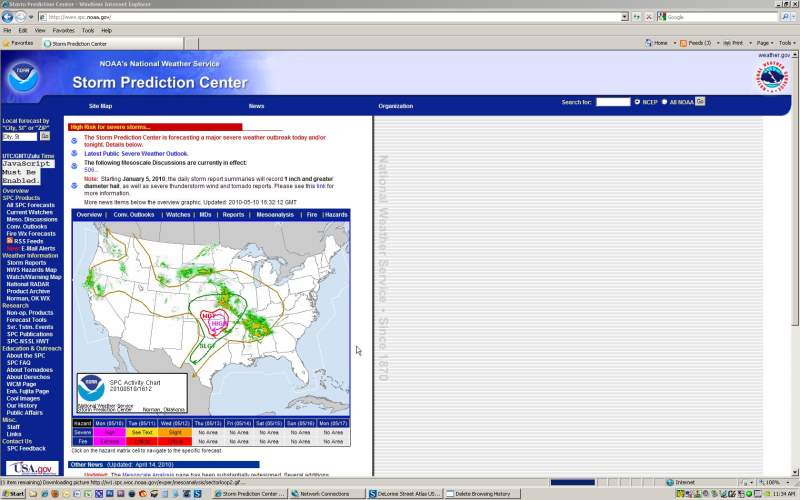 The prediction for today. HIGH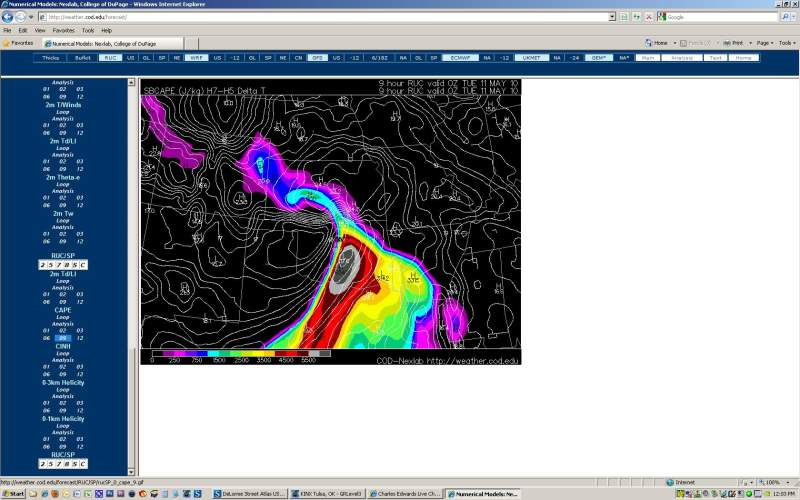 Over 6000 CAPE forecast.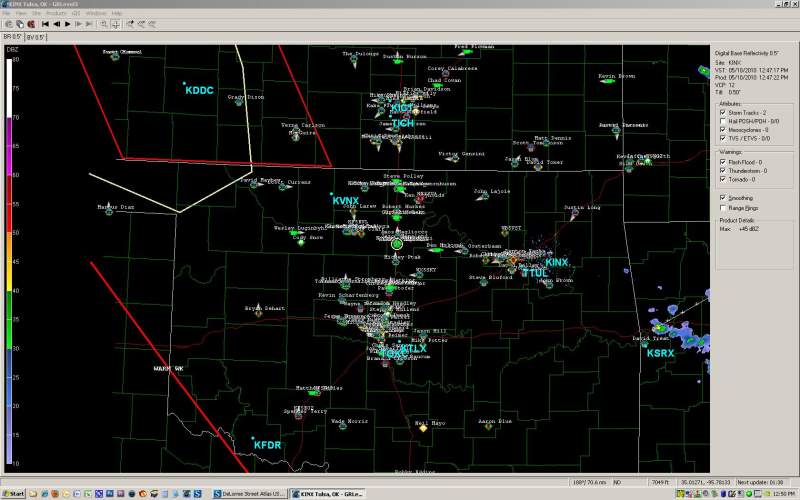 Storm chasers (Spotter Network) getting into position.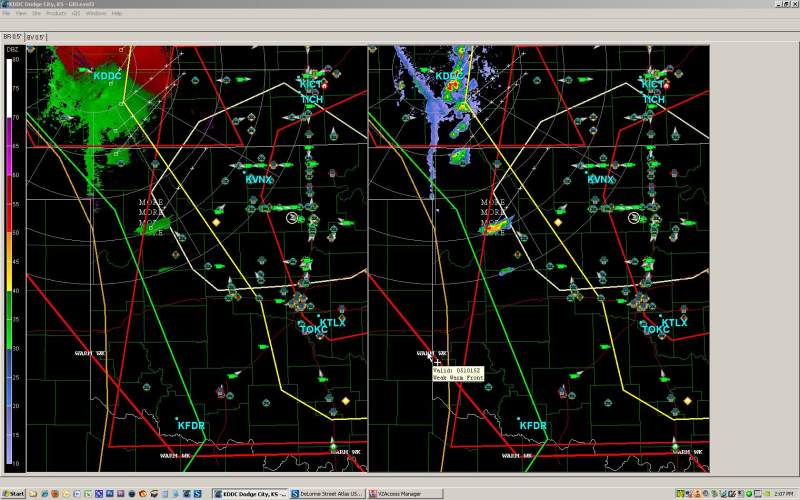 The watch boxes and mesoscale discussions are up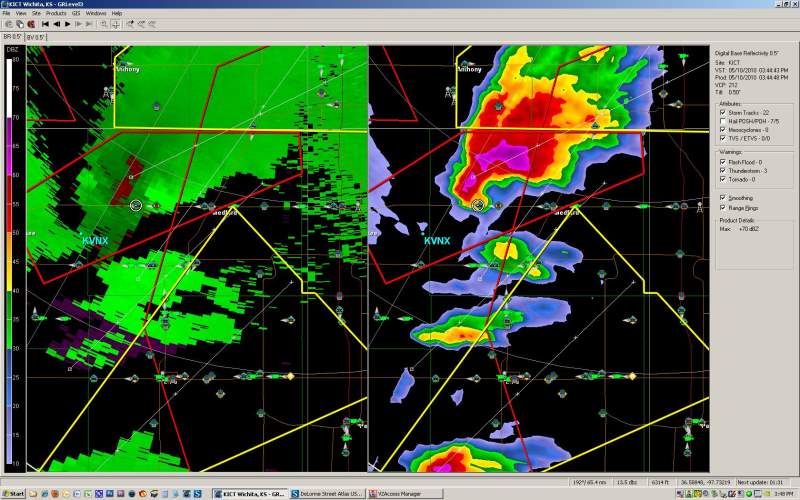 In position and tracking a tornado to the left of us.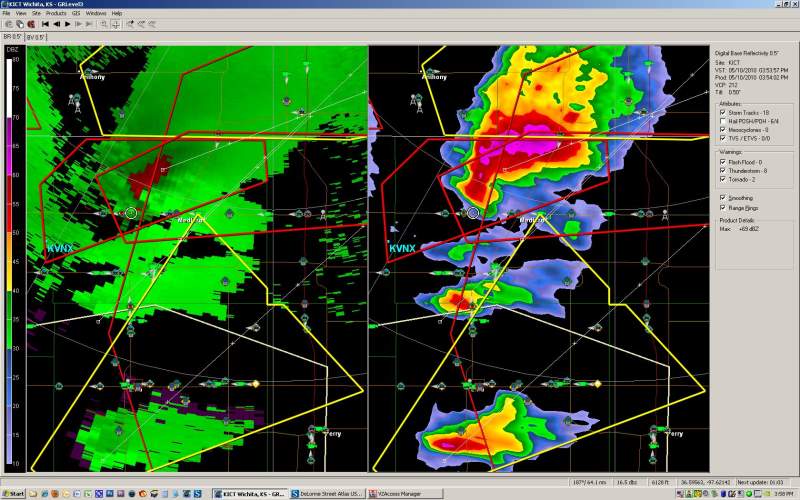 Rotation was quite strong, but storm speed was 64 knots.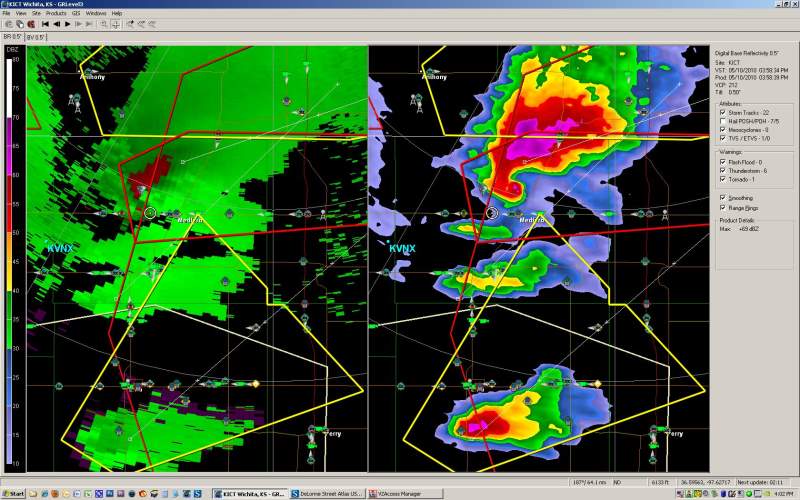 A fairly large Hook Echo present.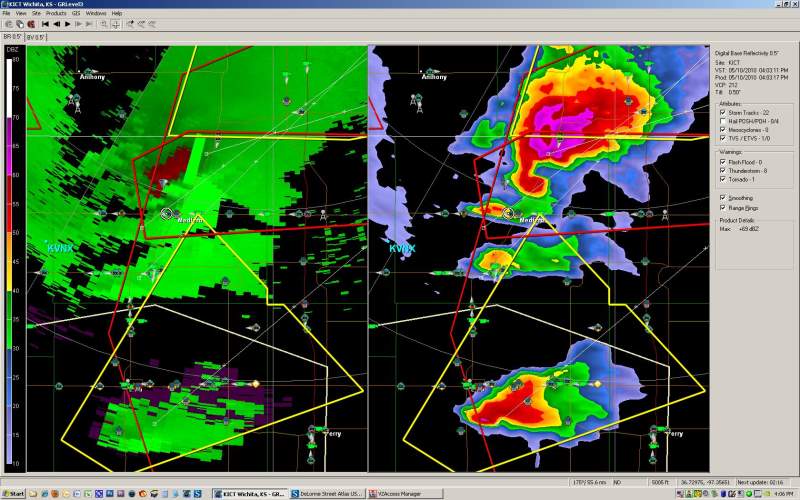 Getting larger.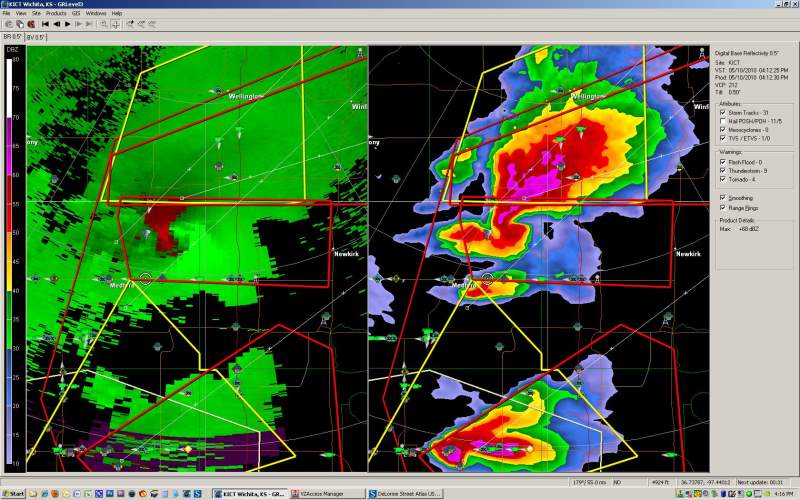 Tornado now on the ground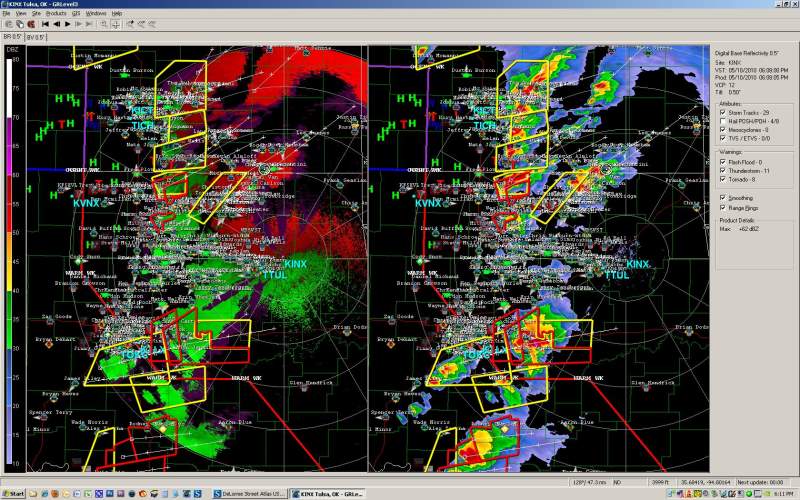 Looking at all the chasers and storms in the greater area.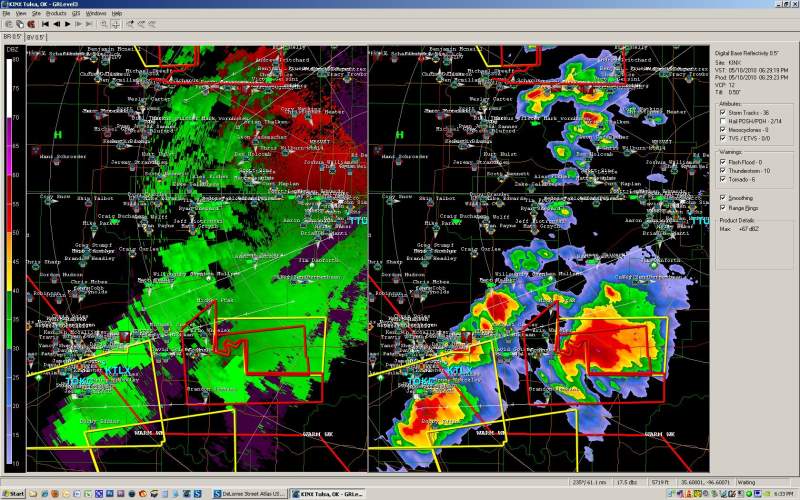 Unbelievable how many chasers are on the network.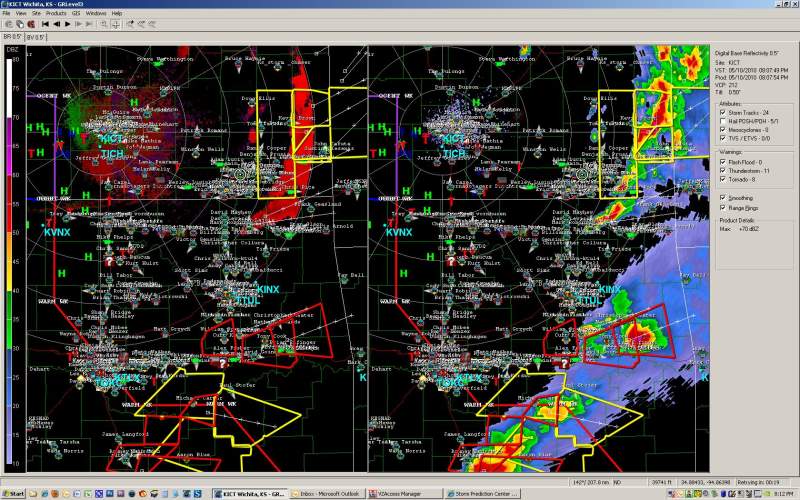 Storms passing by. Chasers now looking for food and hotel rooms for the night.