USA Storm Chasing Expedition - 6 May, 2010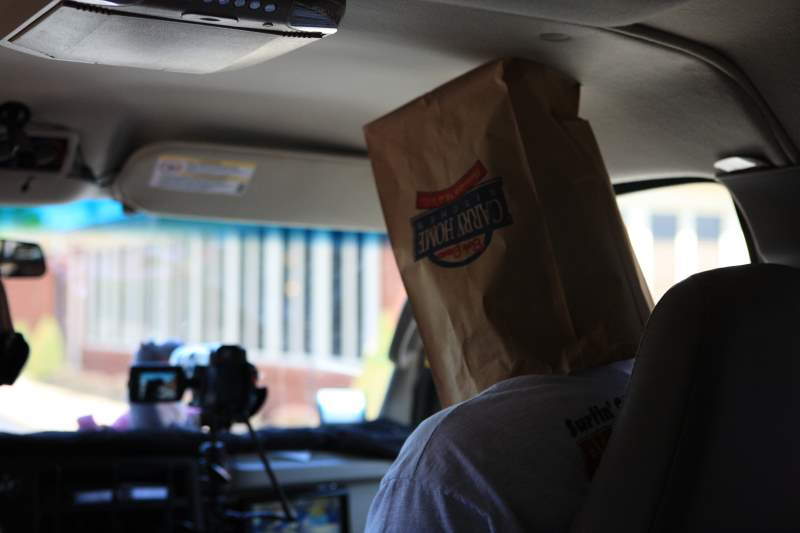 One has to experience the Cloud 9 tour to really understand what happens here.
What happens on Cloud 9, stays on Cloud 9.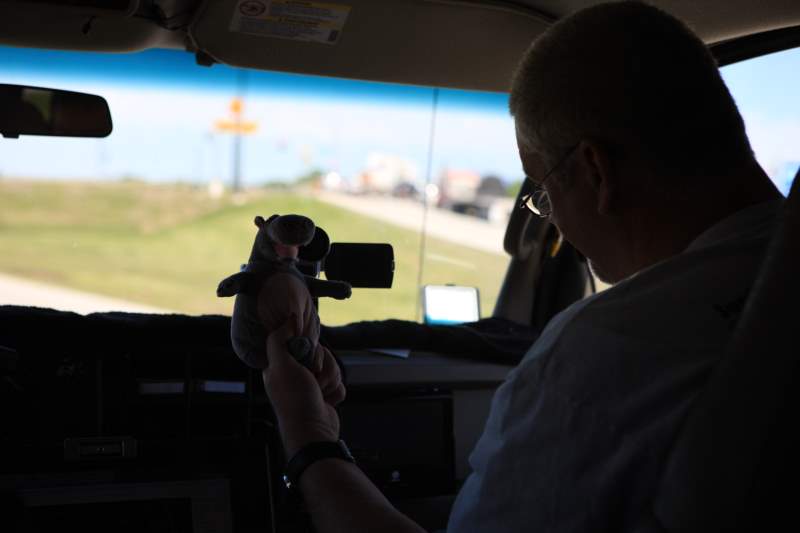 Charles has purchased a hippo for the webcam show today.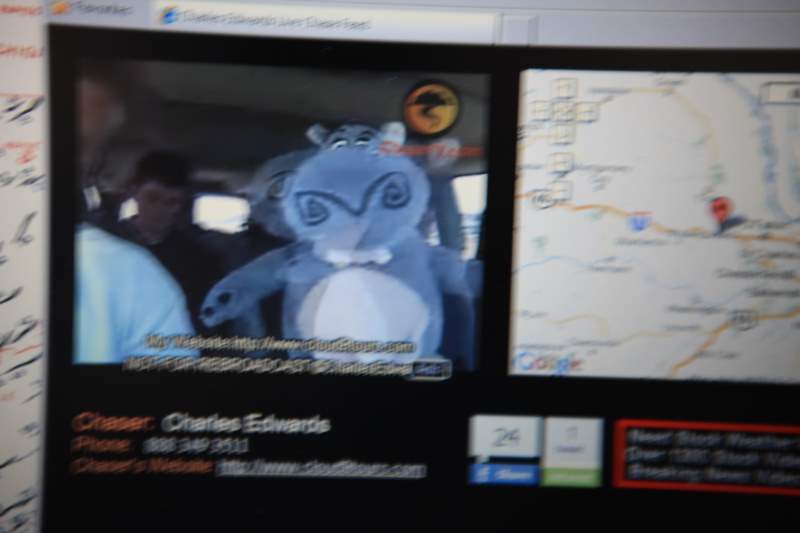 See... We had 18 viewers at 11:20am.. Not a bad effort.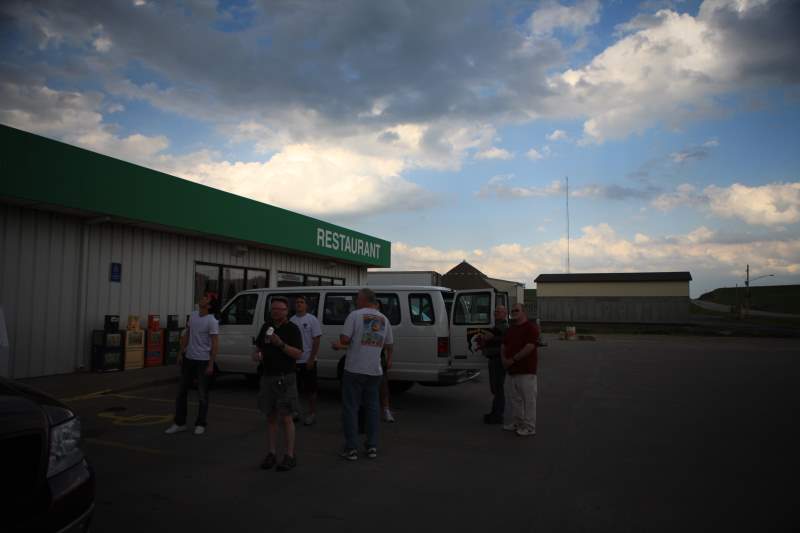 Now at our target location in Kansas.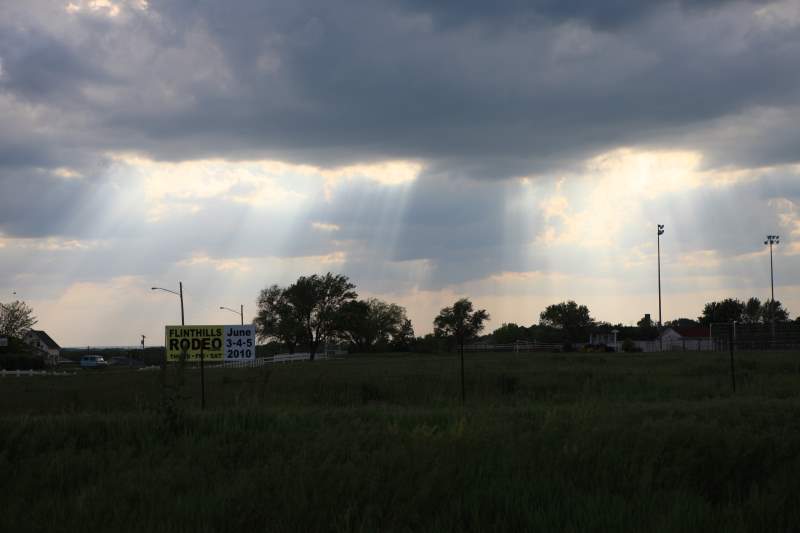 Waiting for the storms.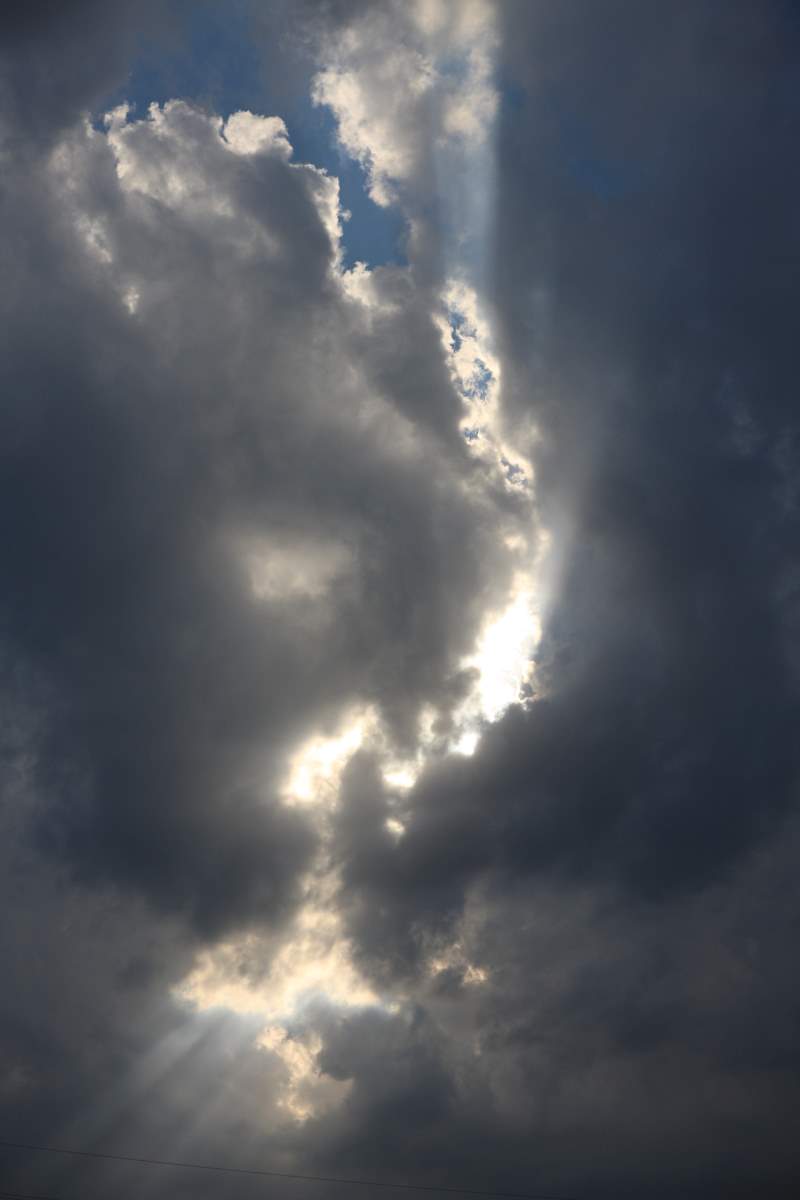 Waiting....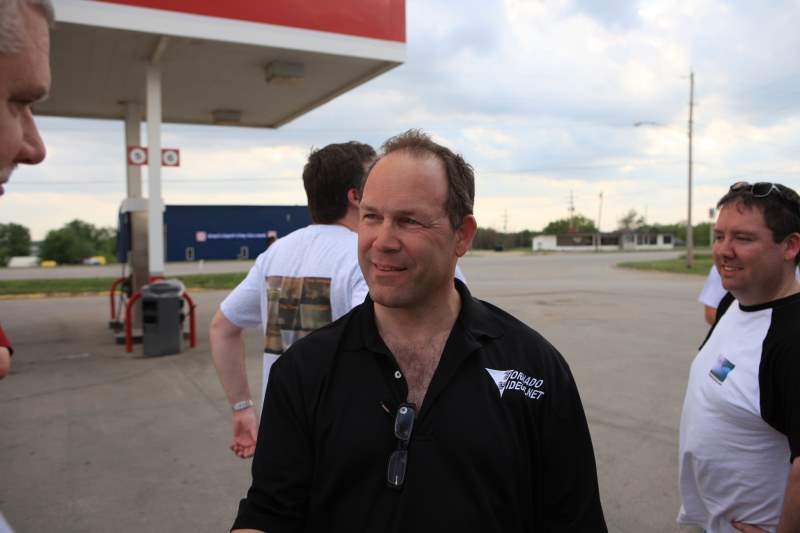 Look who's arrived.. Klipsi.. (From Switzerland I think)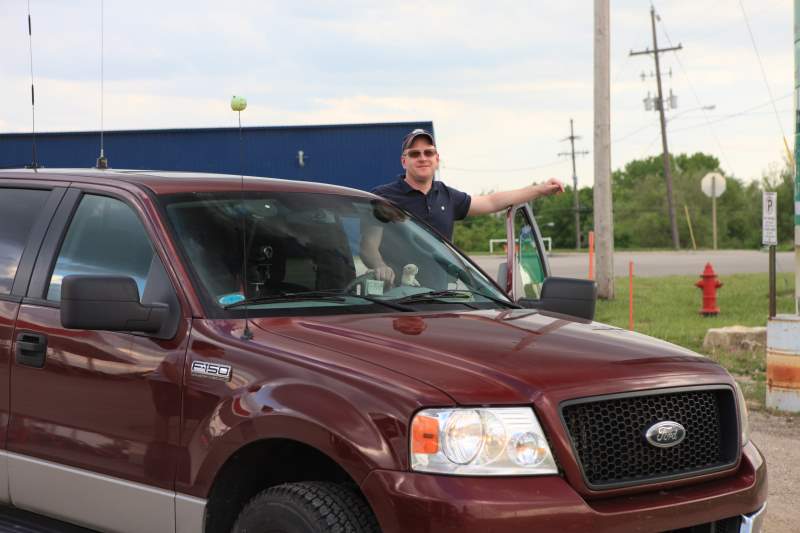 Our friend Dave Patrick met up with us from Ontario, Canada.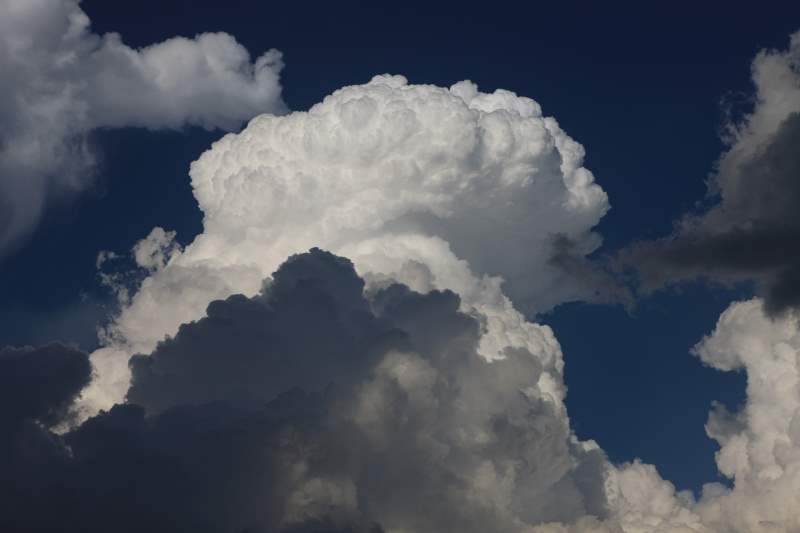 The cells are firing up.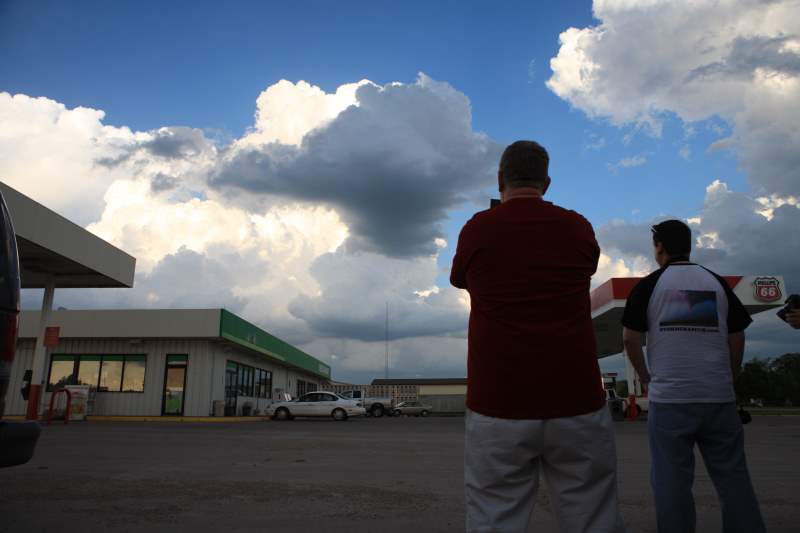 Then they collapsed.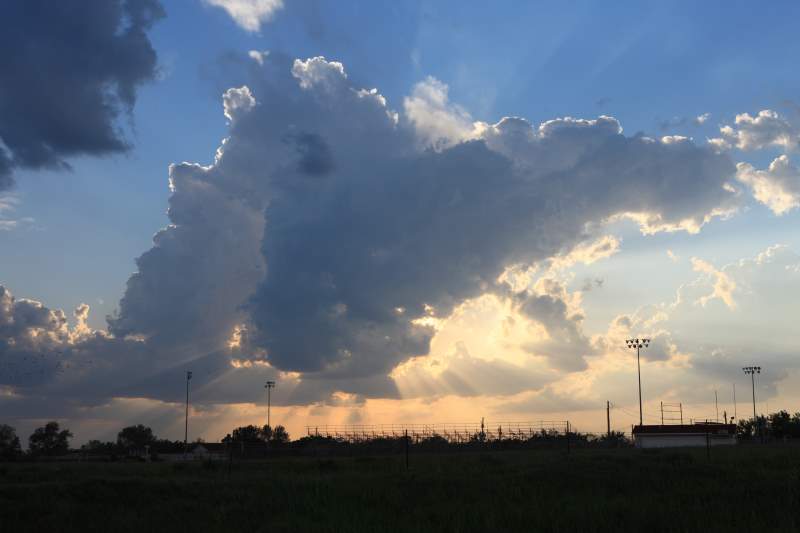 Giving up today.. Time for dinner.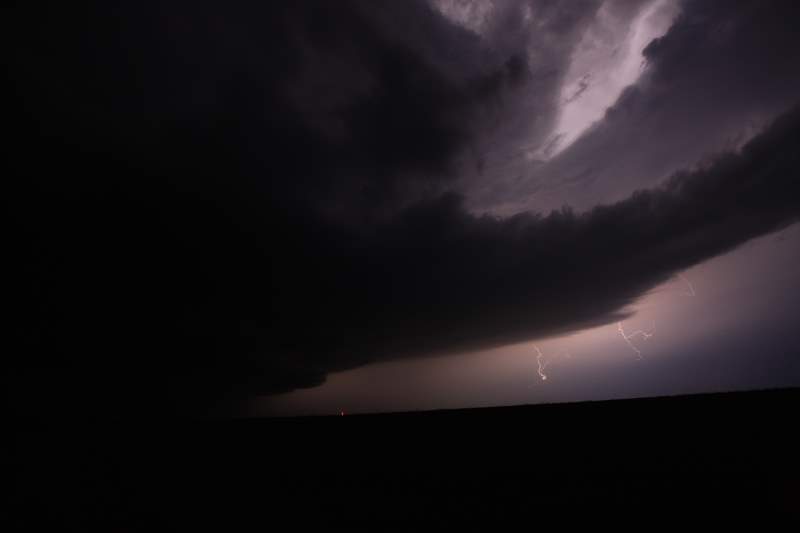 BUT, after dinner, this Tornado warned storm fired up.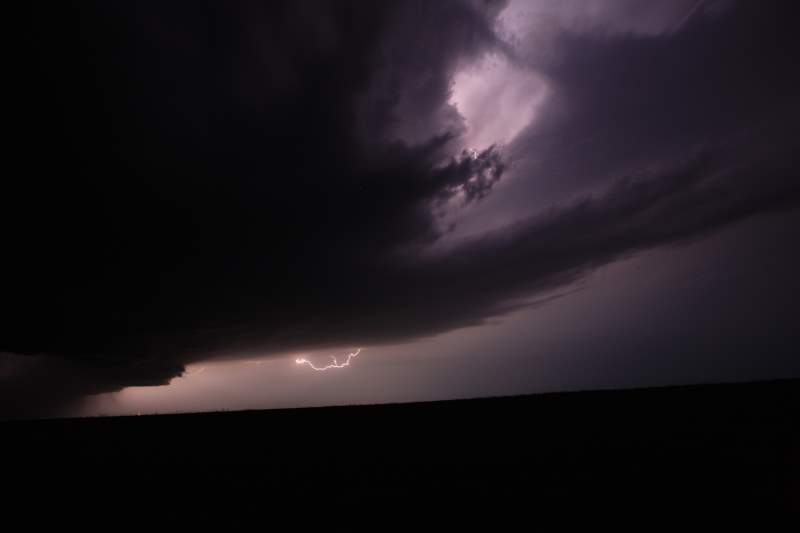 It smashed out a chasers windscreen with 2.5" hail.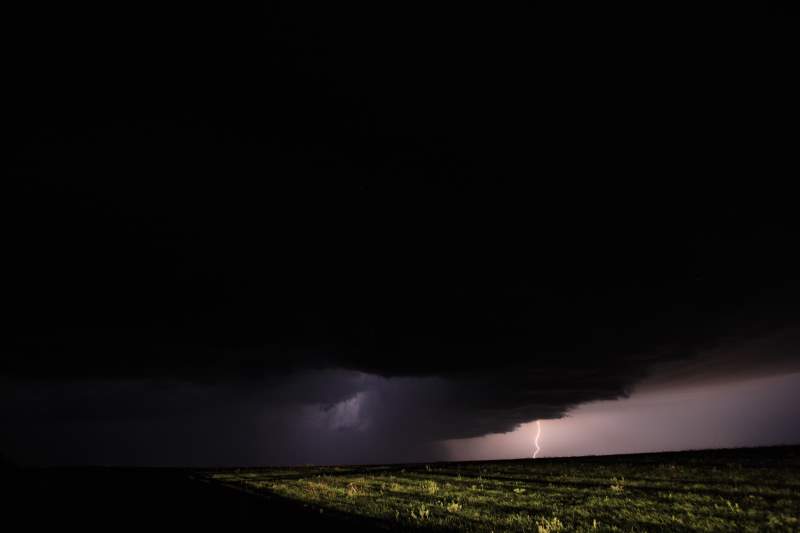 Had some nice lightning.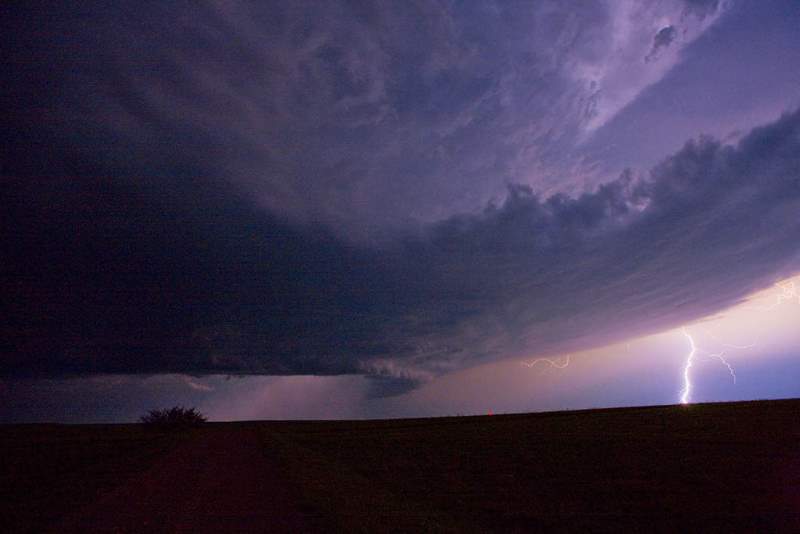 Touched this one up.. Nice storm.. Very grainy though.. Needed more Lightning across the anvil area.