USA Storm Chasing Expedition - 29 April, 2010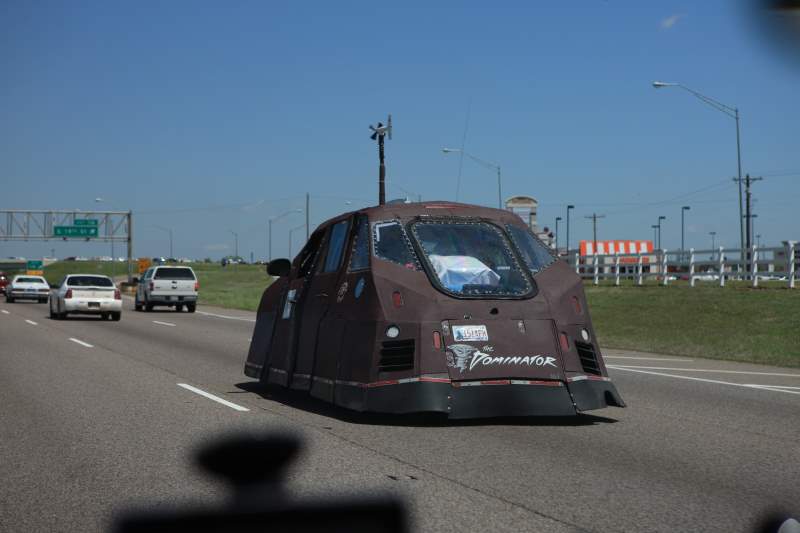 Reed Timmer taking a little road.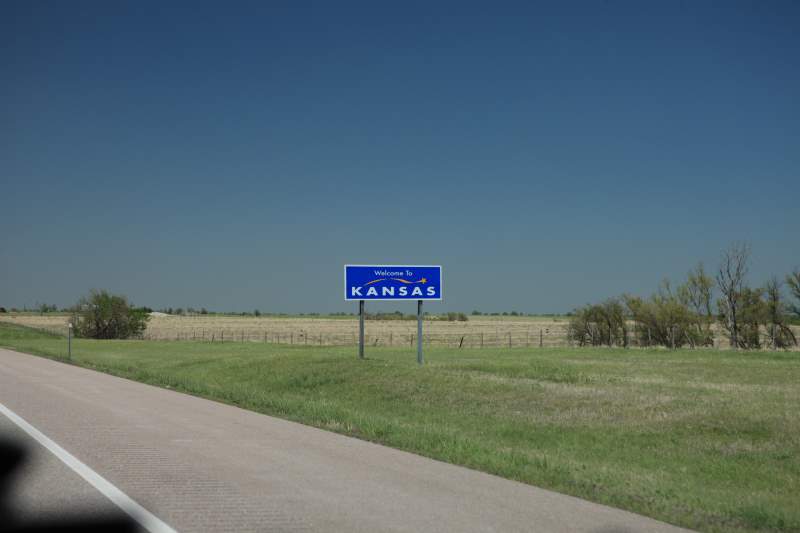 Welcome to Kansas.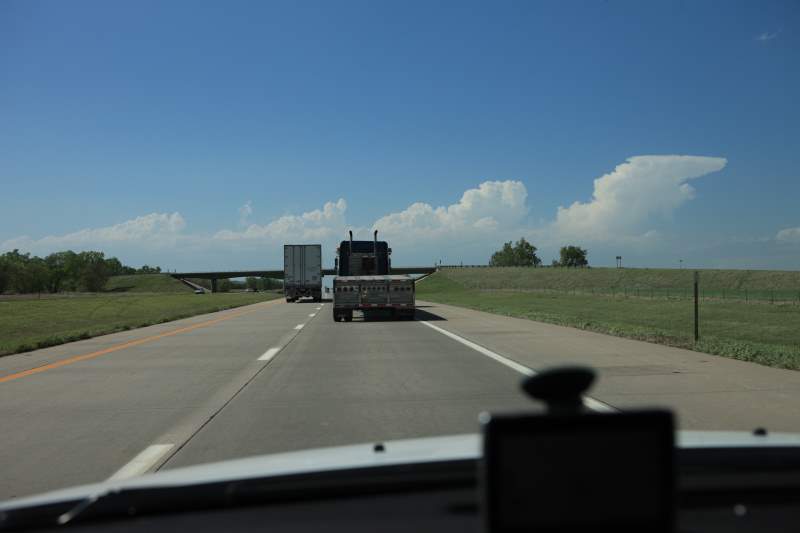 The cells are starting to pop up.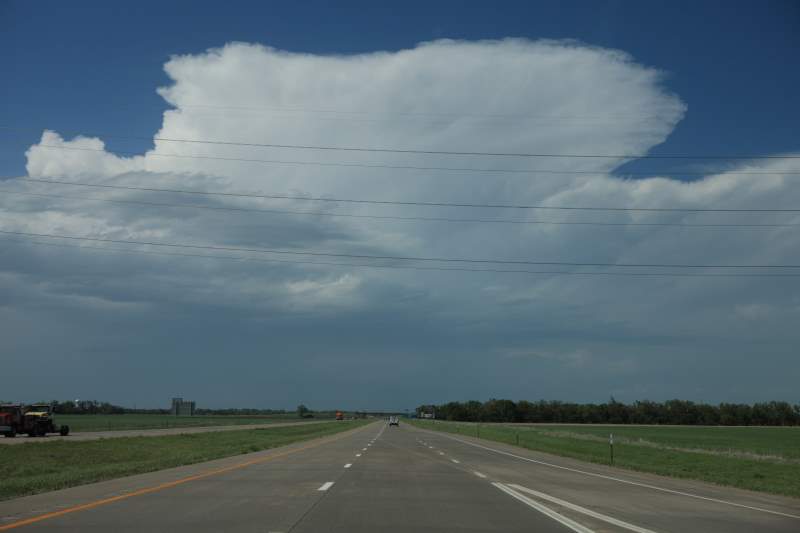 Getting larger.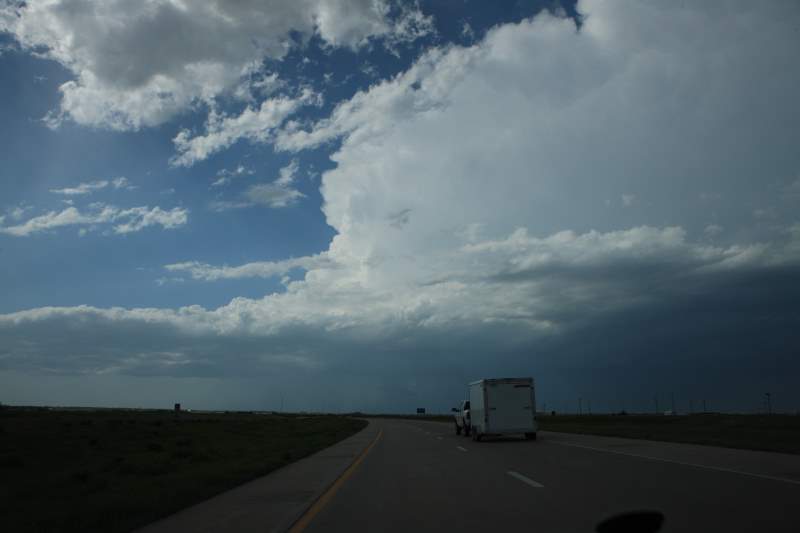 Larger.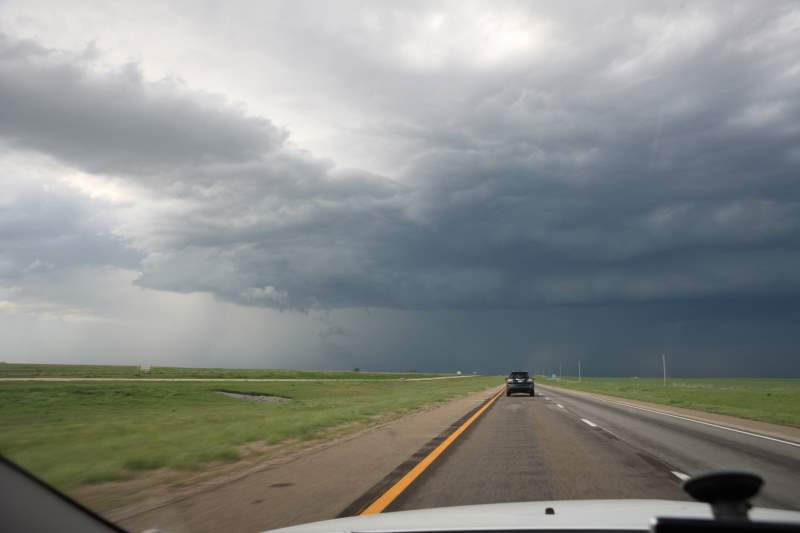 Underneath one now.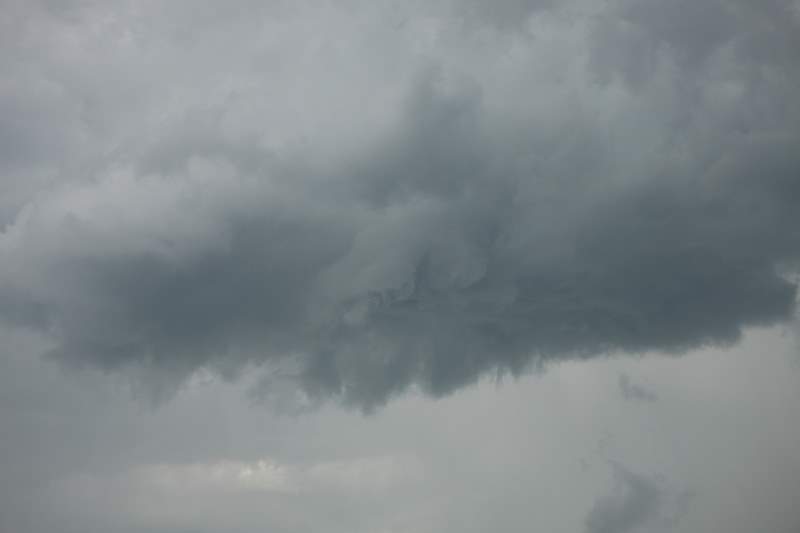 Rotation present.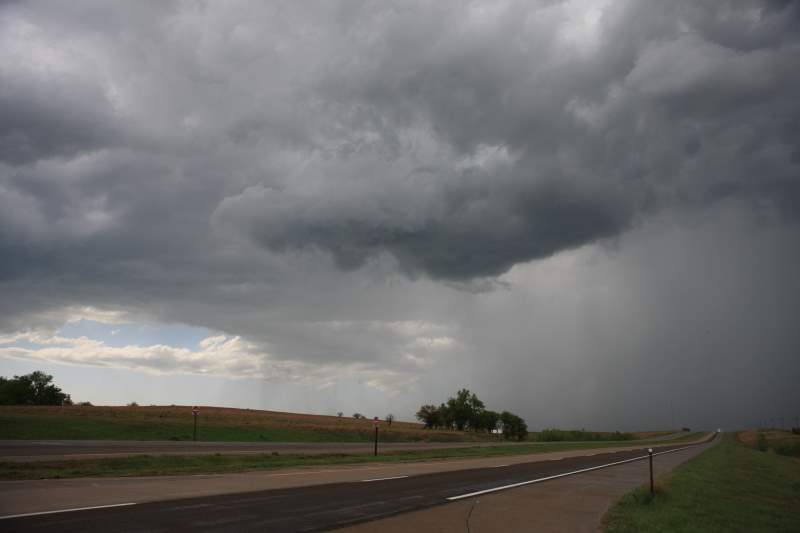 A little scary looking.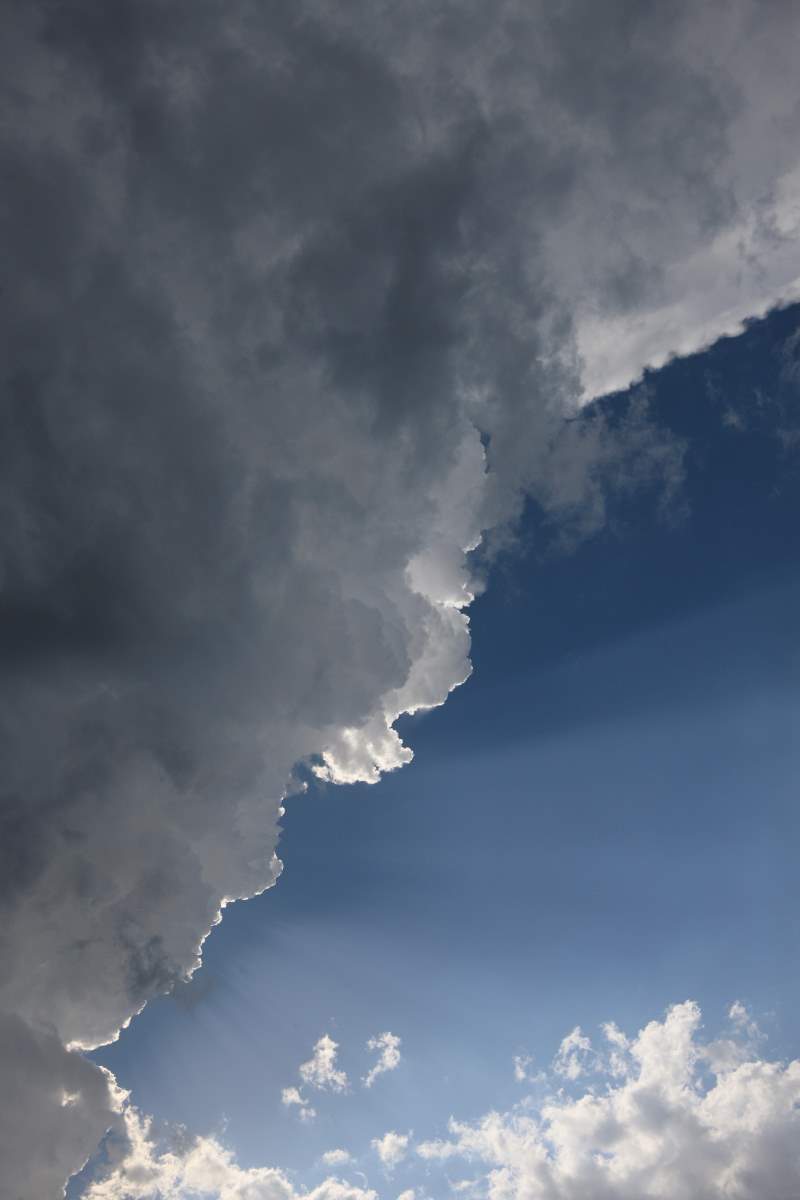 Nice structure shot here.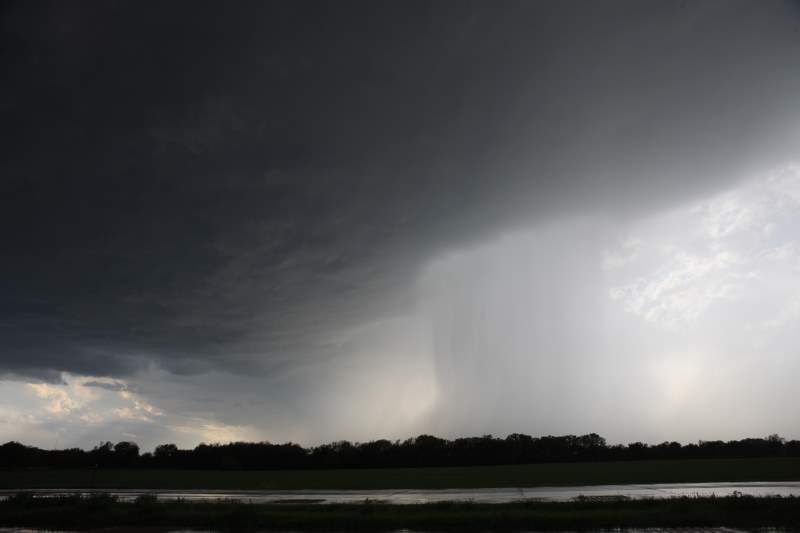 This looked amazing.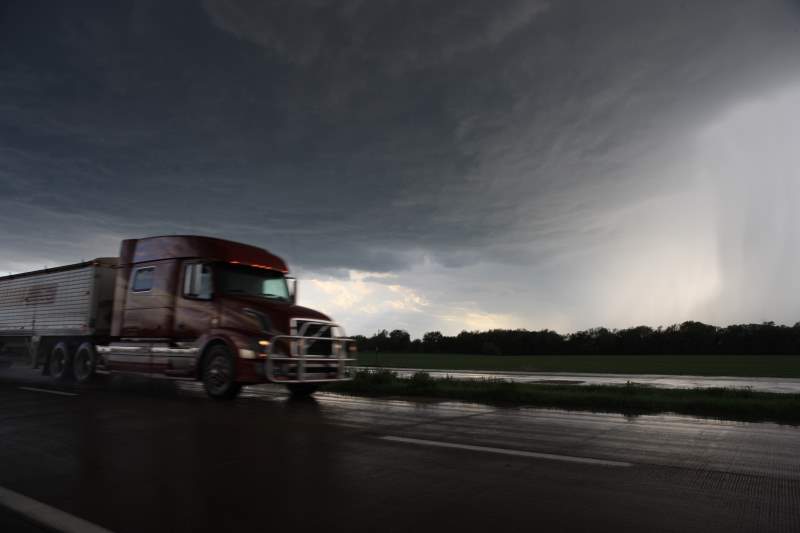 A semi passes by.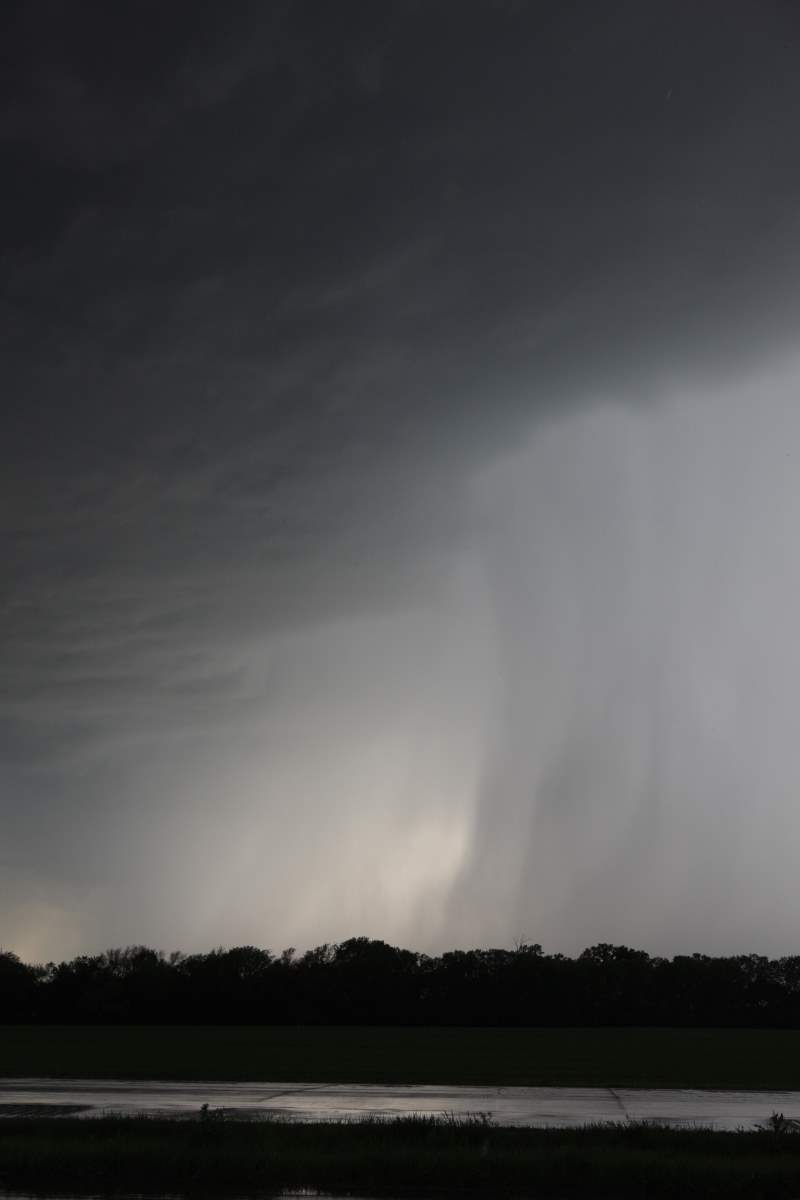 Great hail shaft.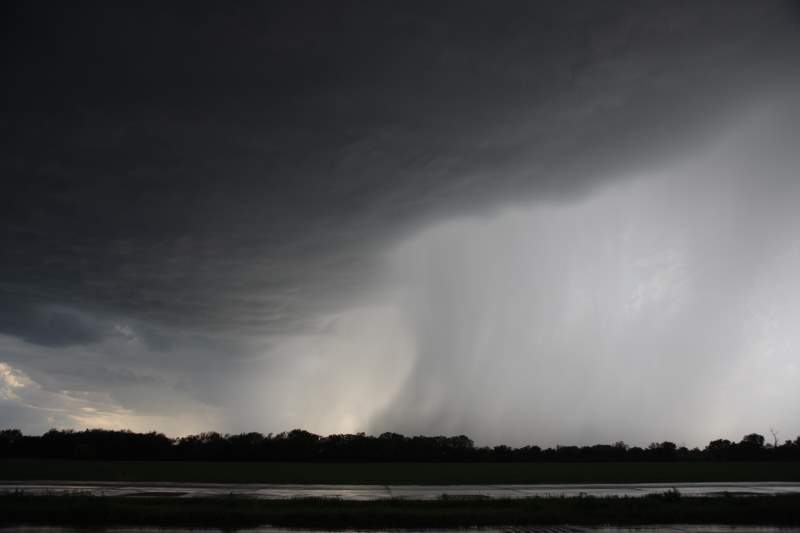 A surprise about to happen.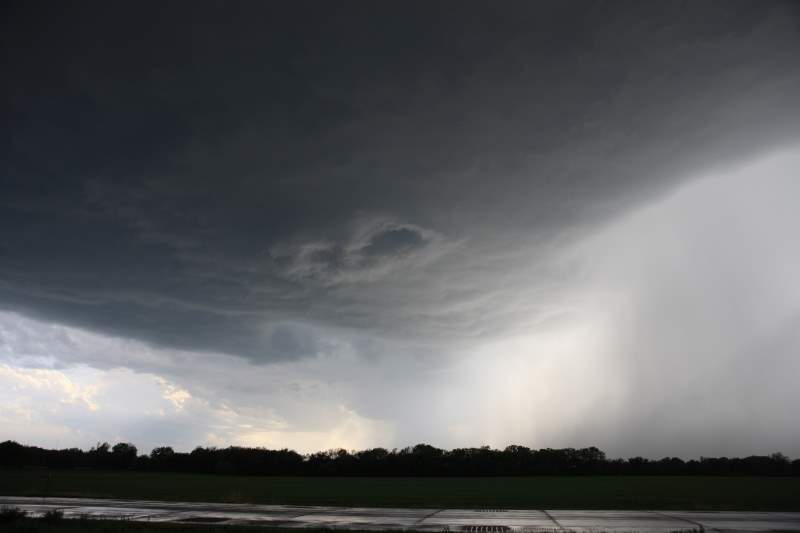 LOOK, a punch cloud appearing within the supercell.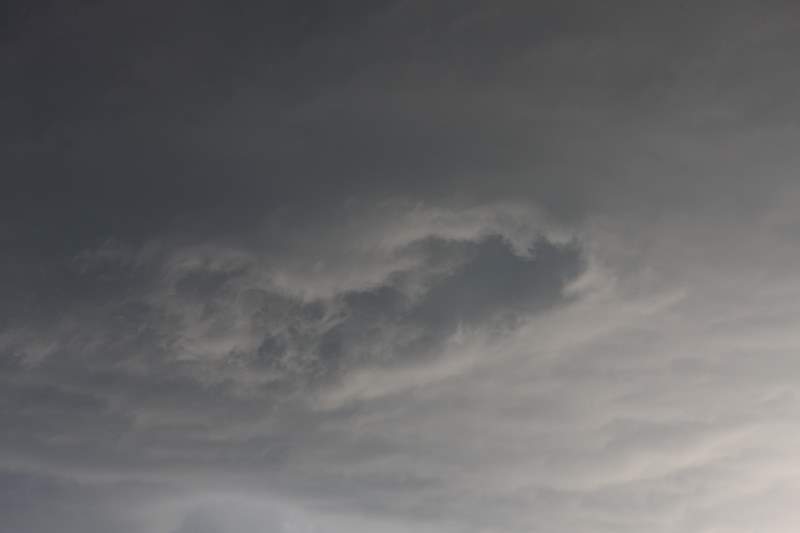 Never seen one before.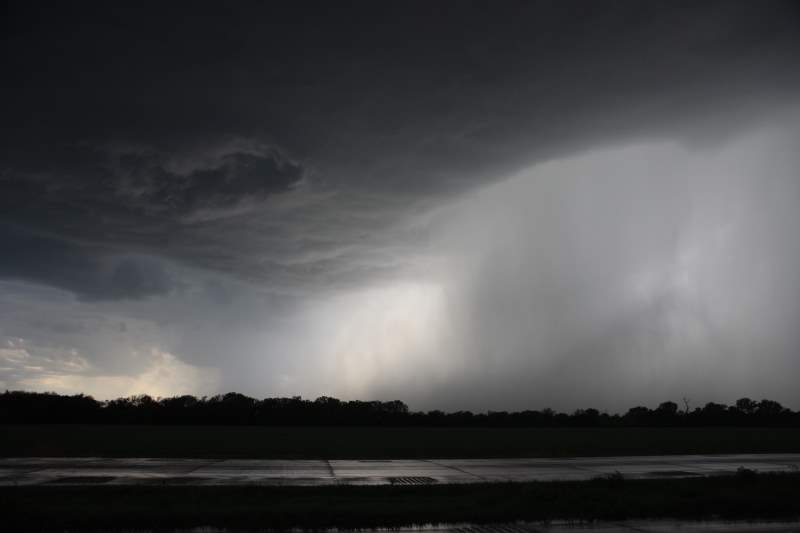 Especially in a storm like this.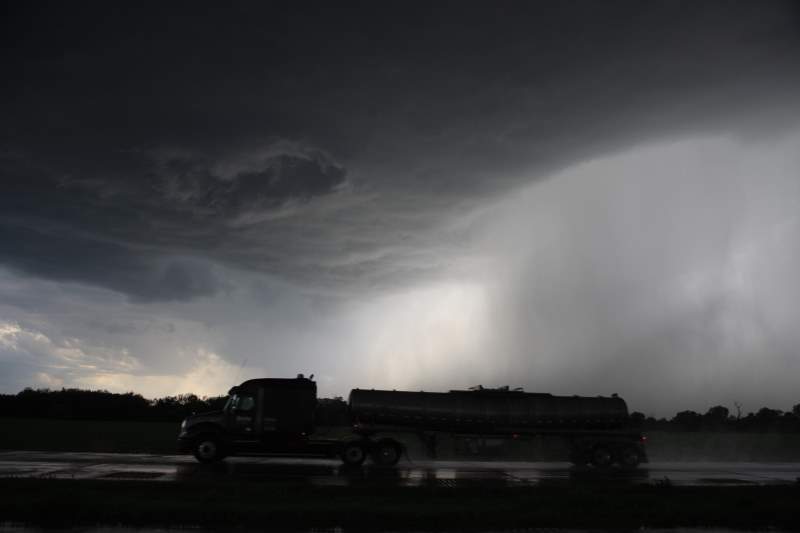 Another truck.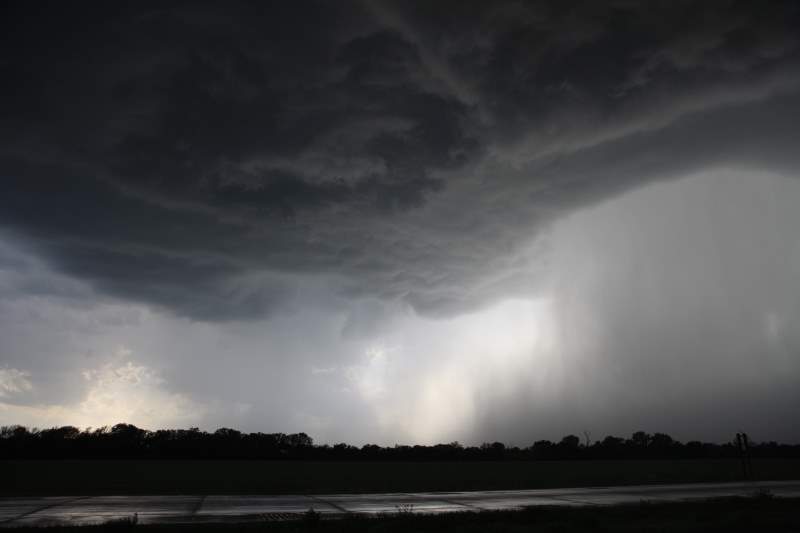 Punch cloud taking over.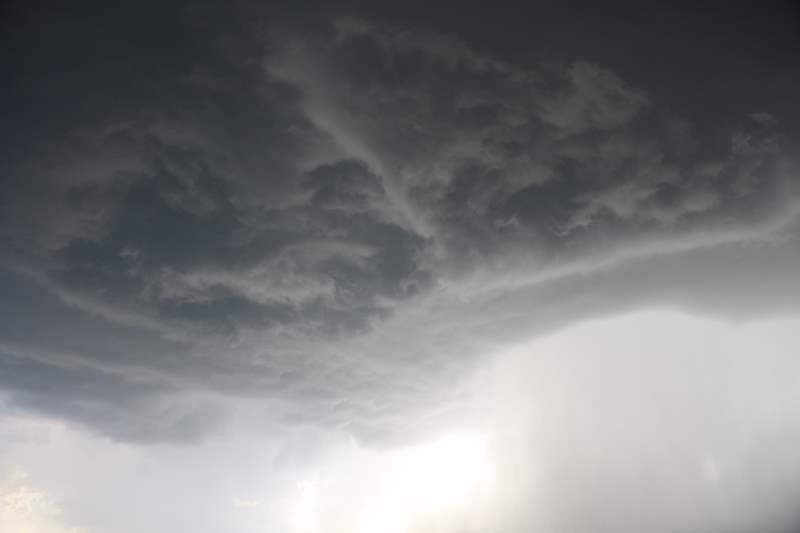 Cool.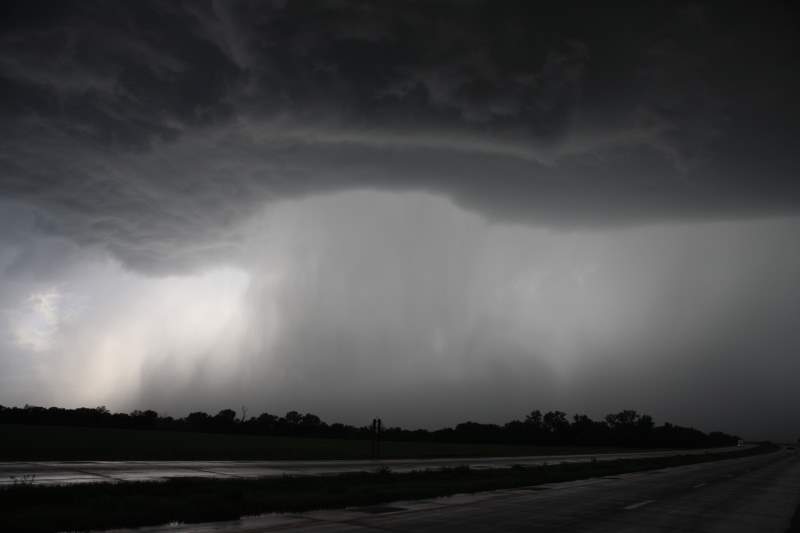 Very cool.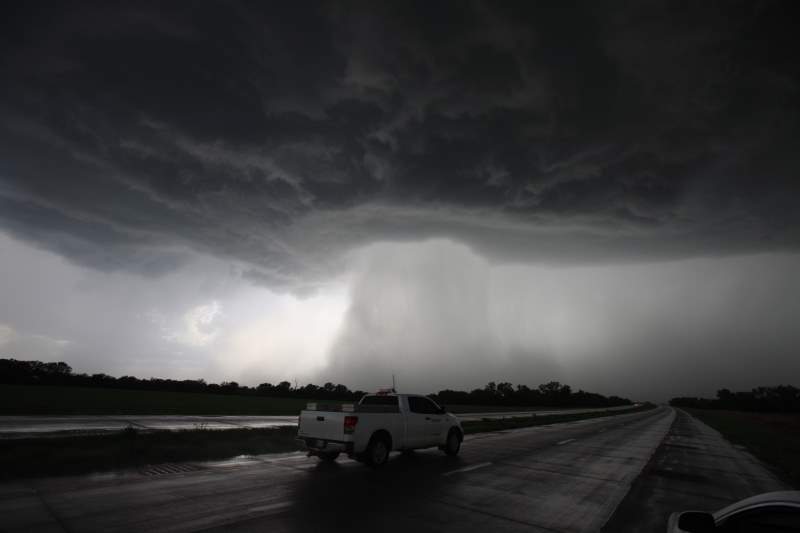 My favorite shot.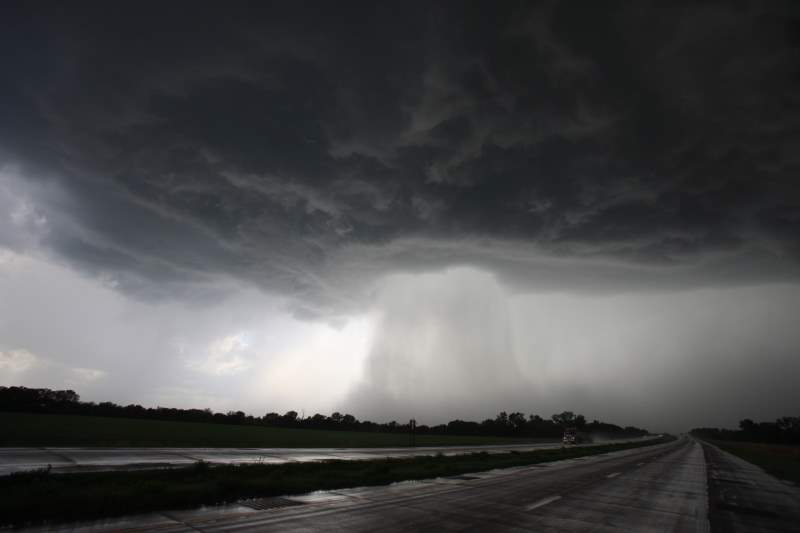 Ok.. actually this is my favourite.. 16mm lens at work here.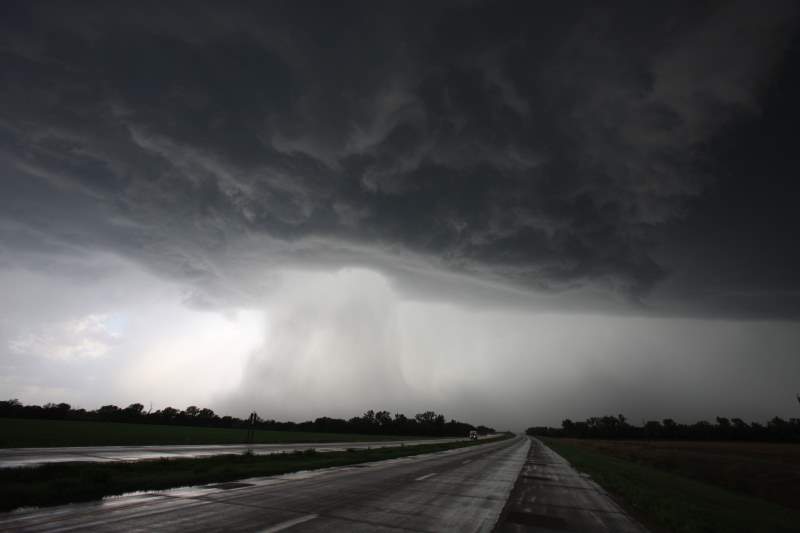 This was a very active cell.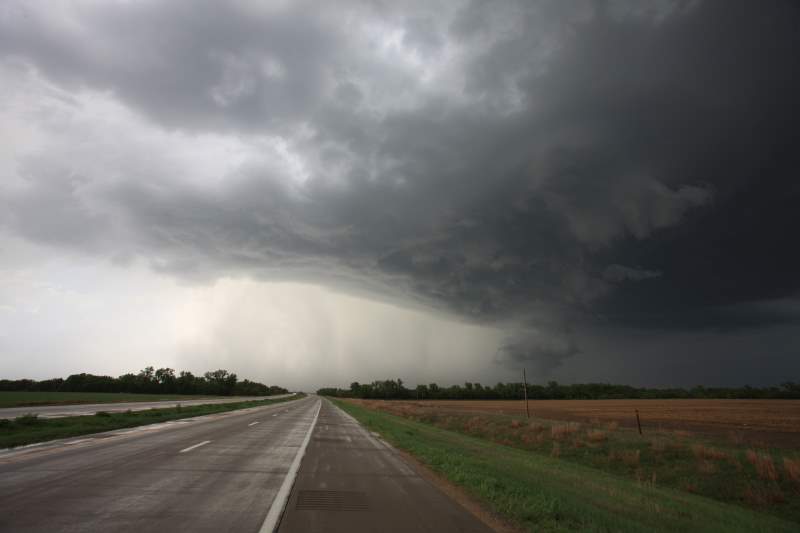 Cell passing to the right.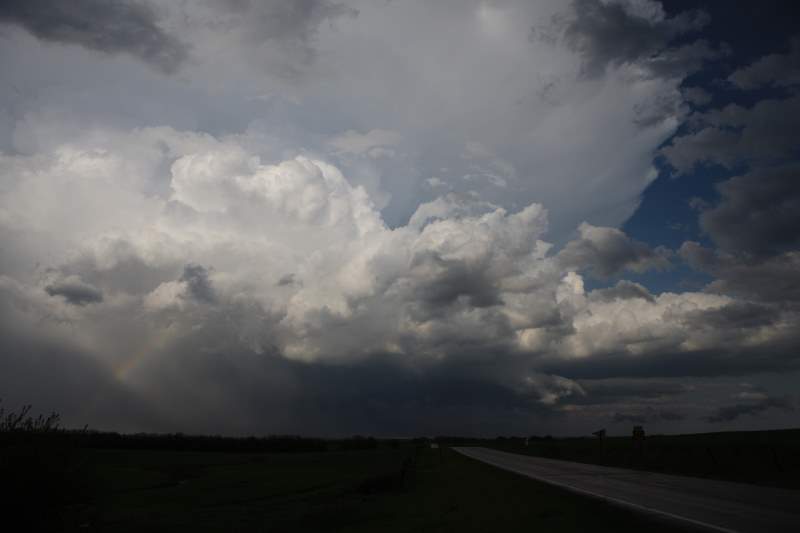 Heading off east to chase the cell.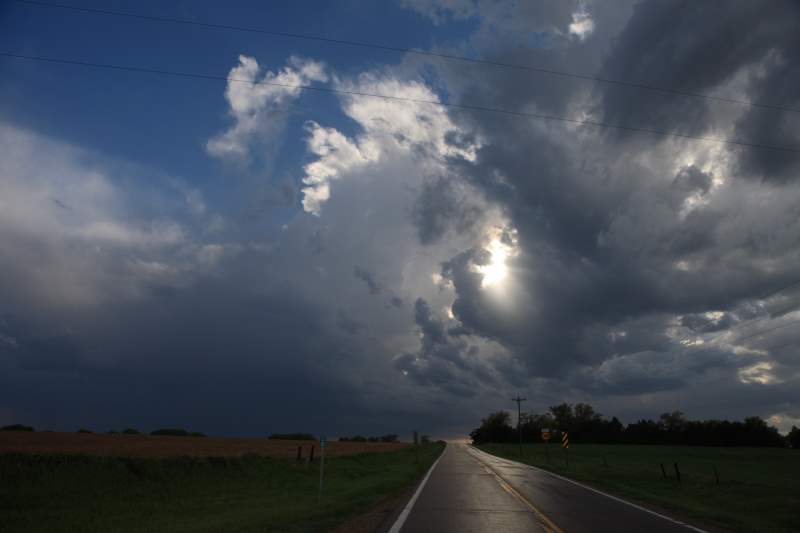 A little ray of light appearing.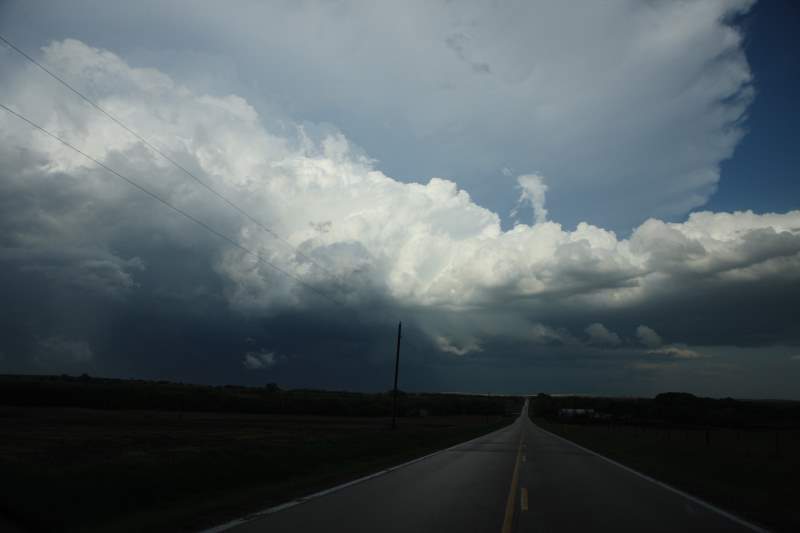 The anvil can be clearly seen up top.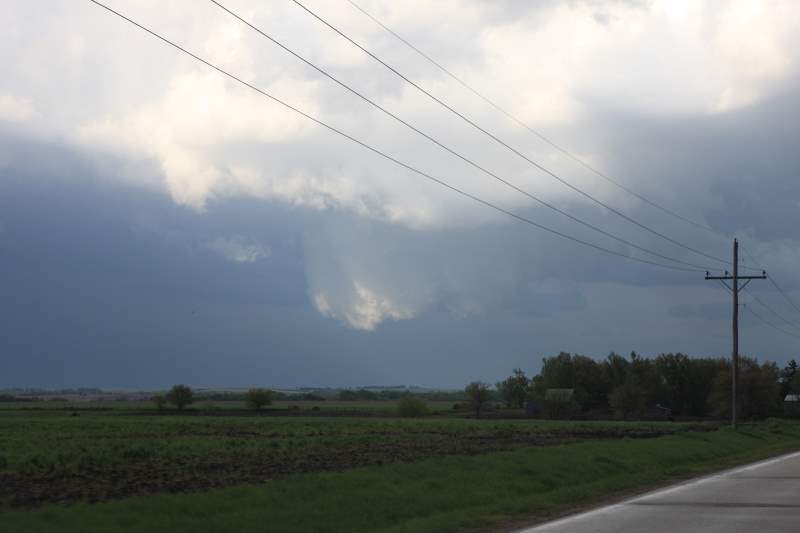 A lowering of the base.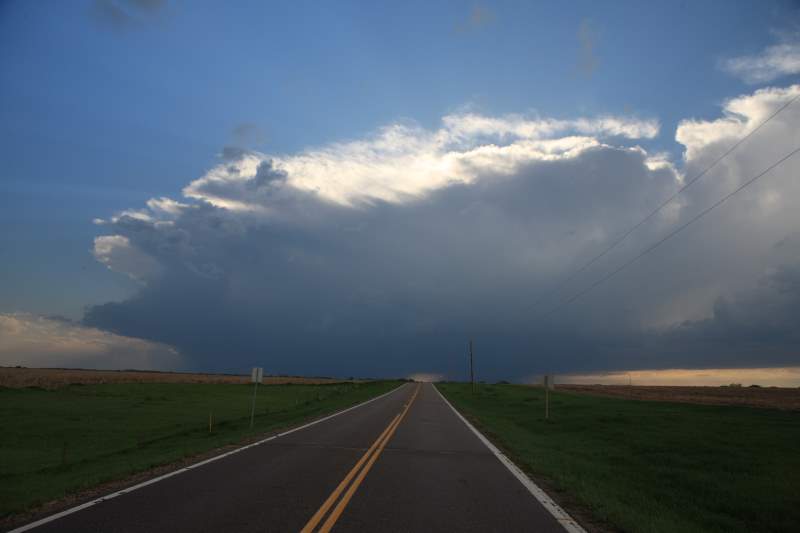 Looking behind me.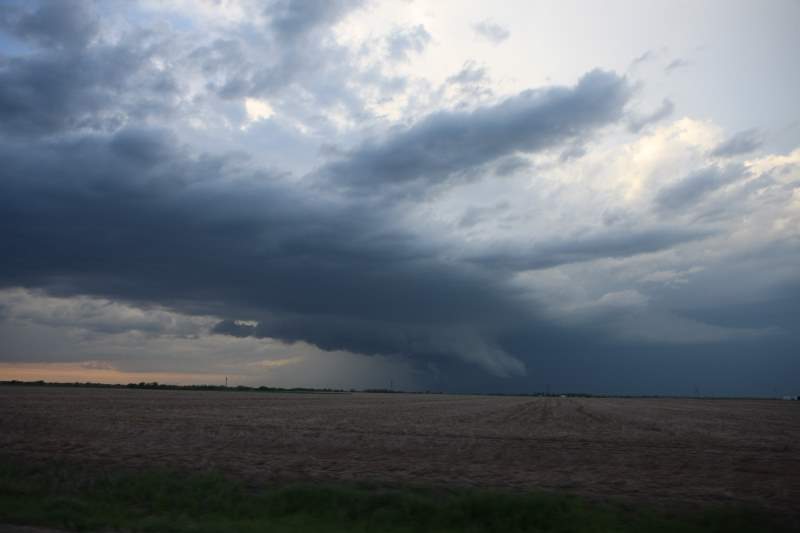 Lowering continuing along.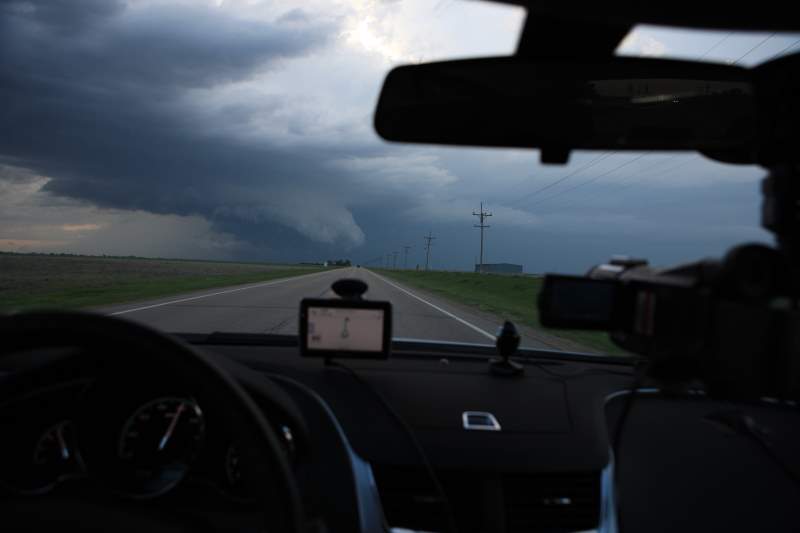 In car view.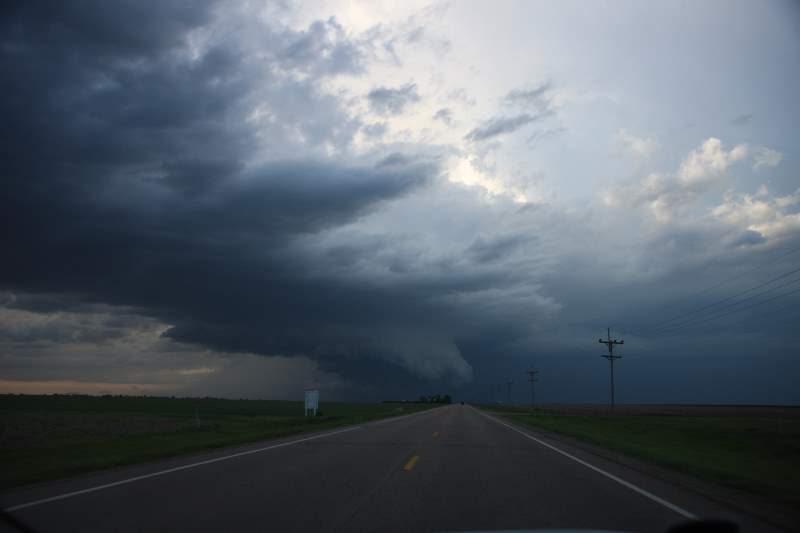 Getting closer.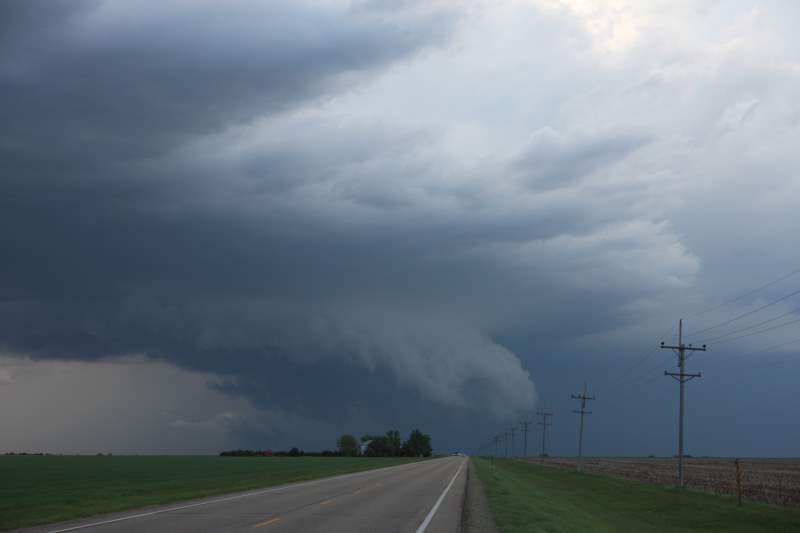 Closer.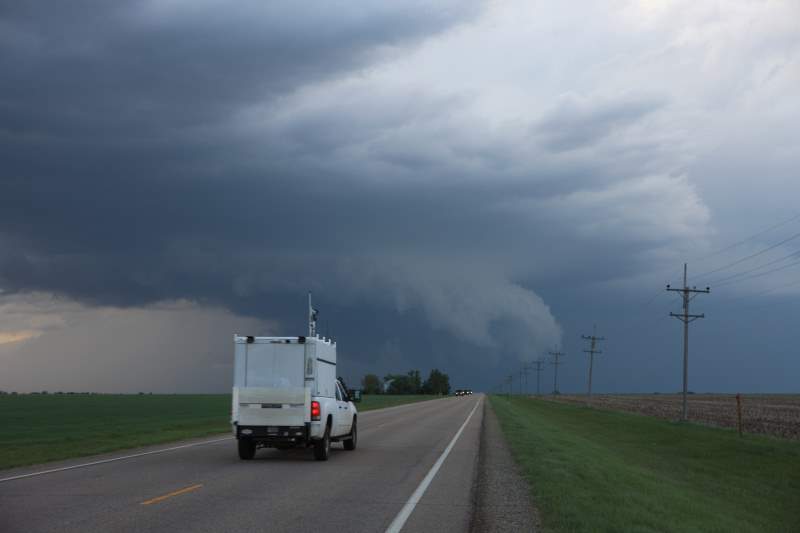 Chasers passing by.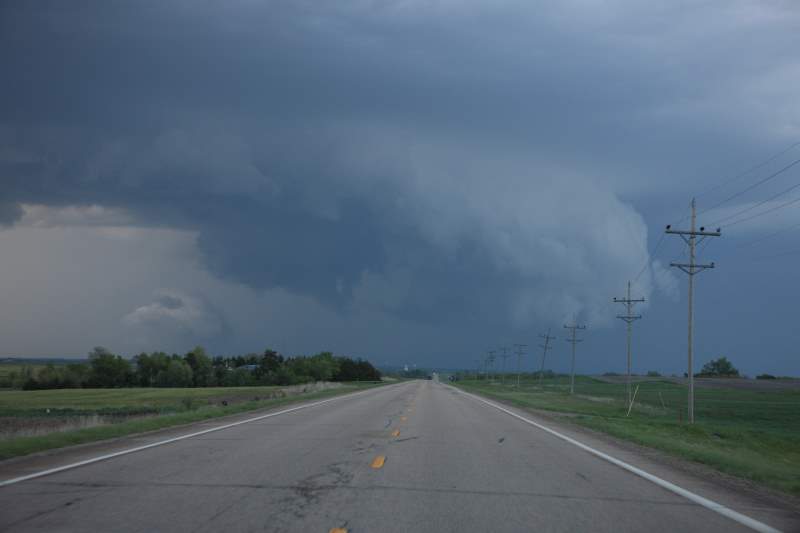 Rotating wall cloud. NOW tornado warned.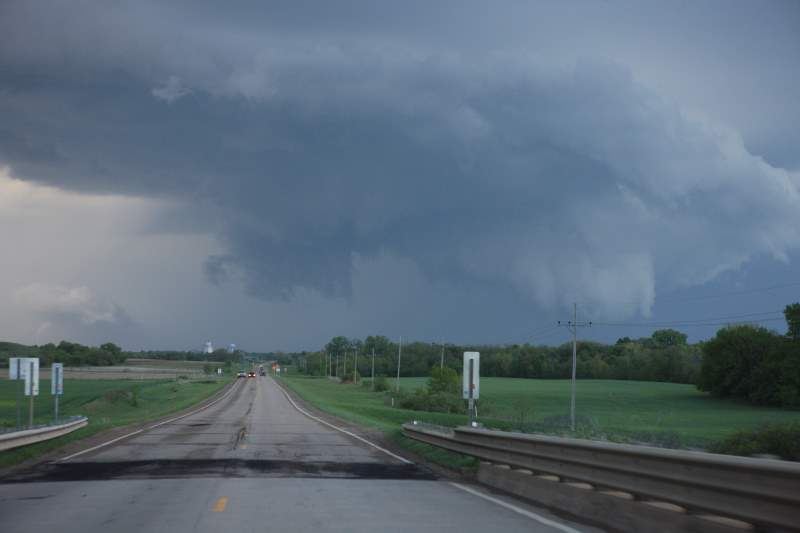 A very brief funnel appeared, but nothing significant.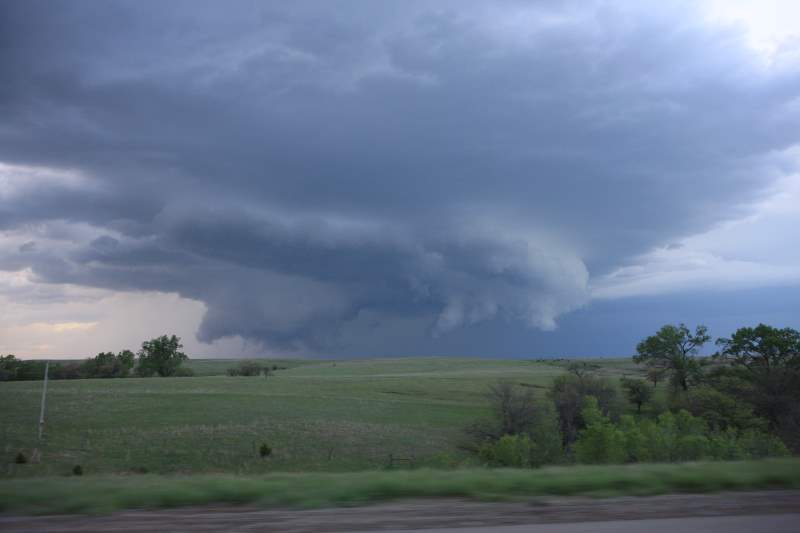 Wall cloud breaking up a little.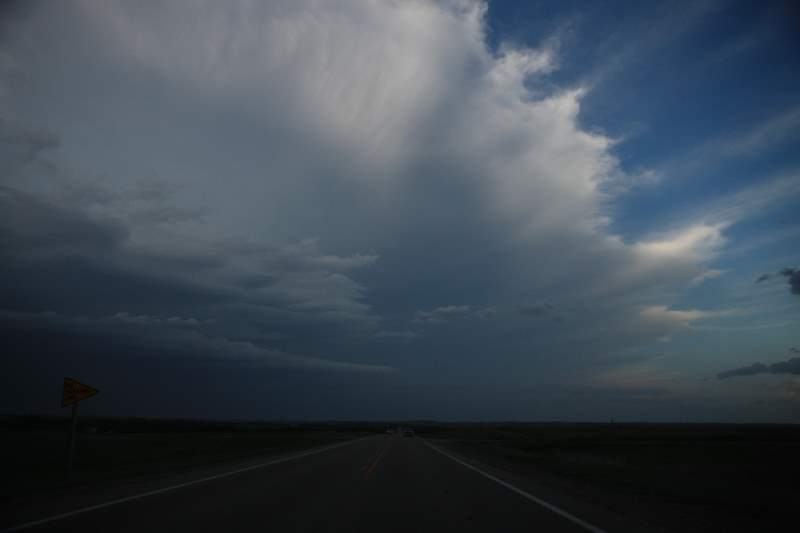 Driving along.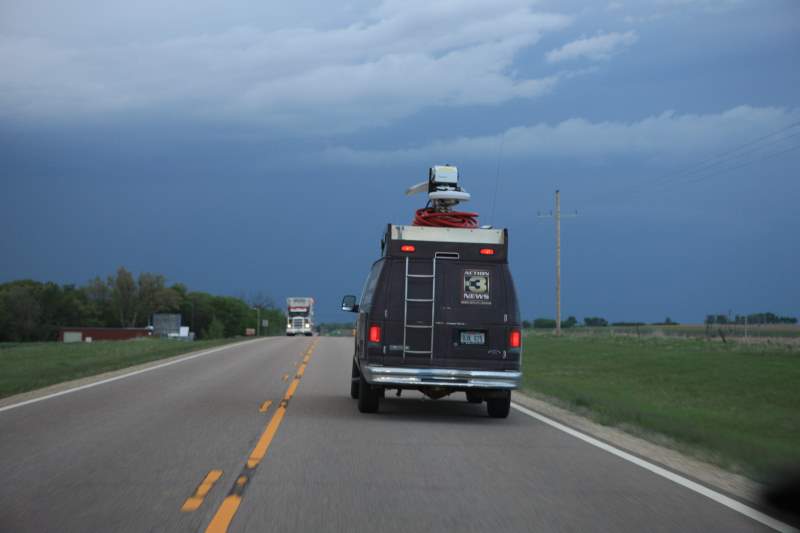 Hello Channel 3.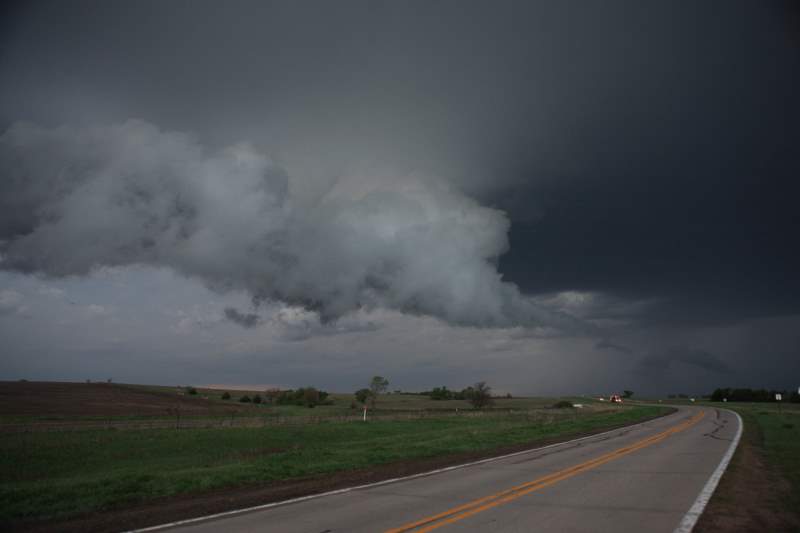 Still tracking the storm.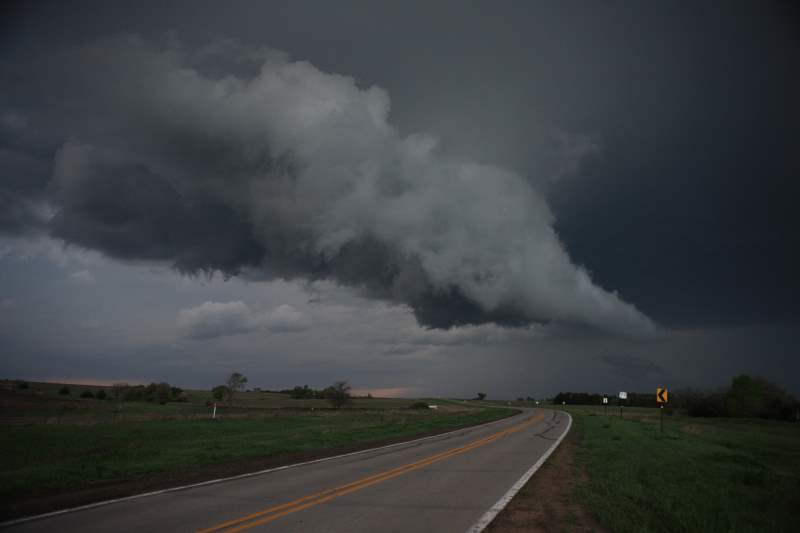 Tracking...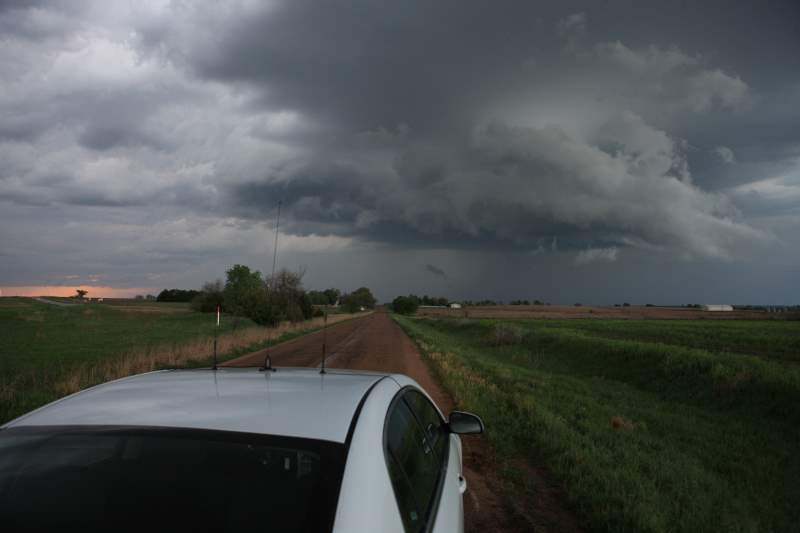 Nice position for the webcam.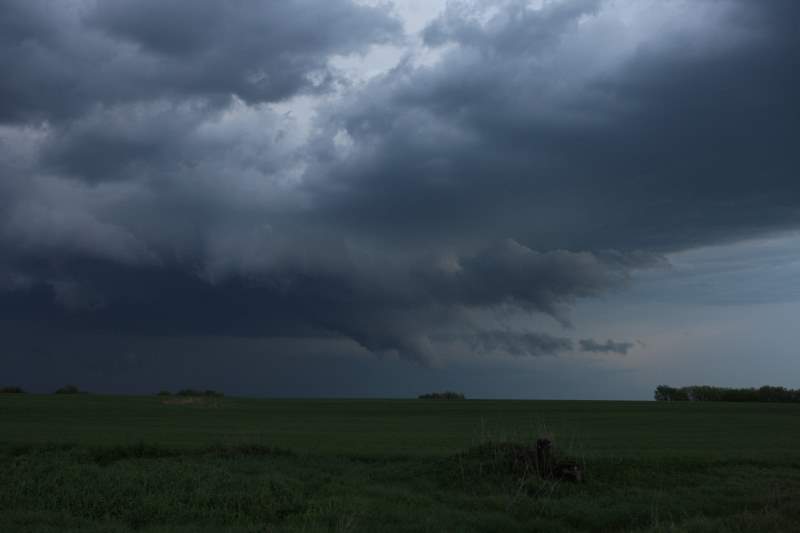 Starting to die.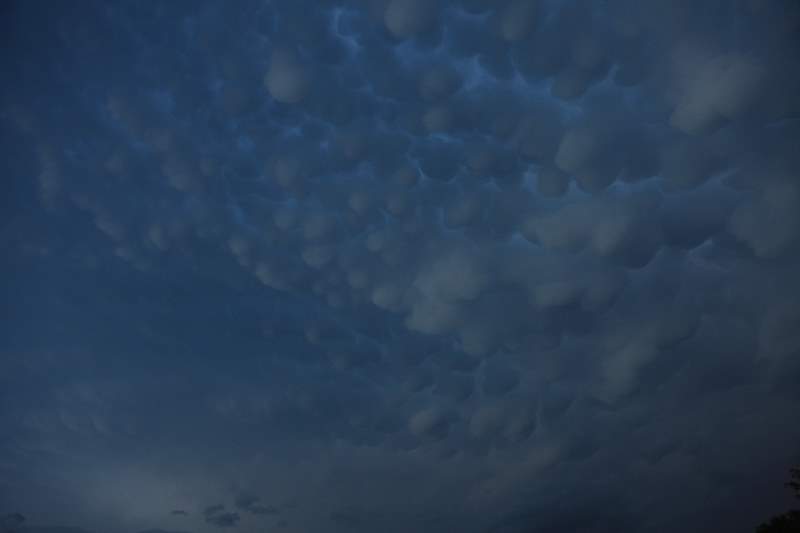 Mammatus.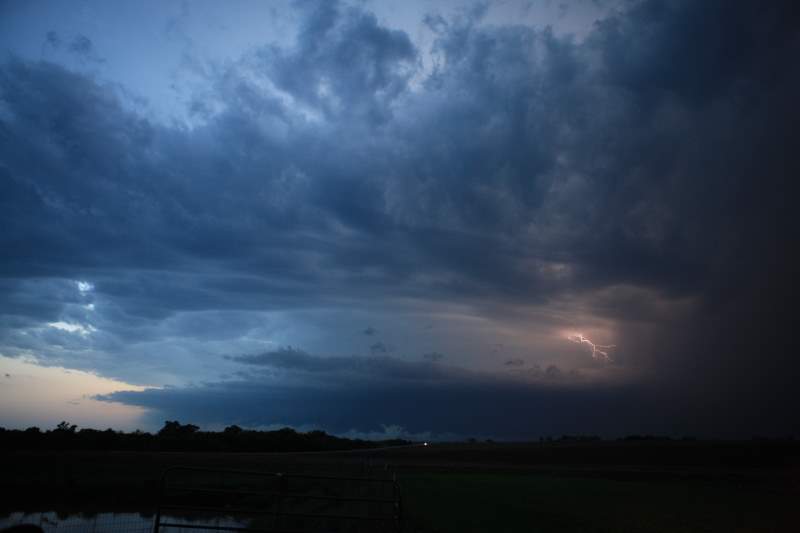 Now looking at the cell behind me.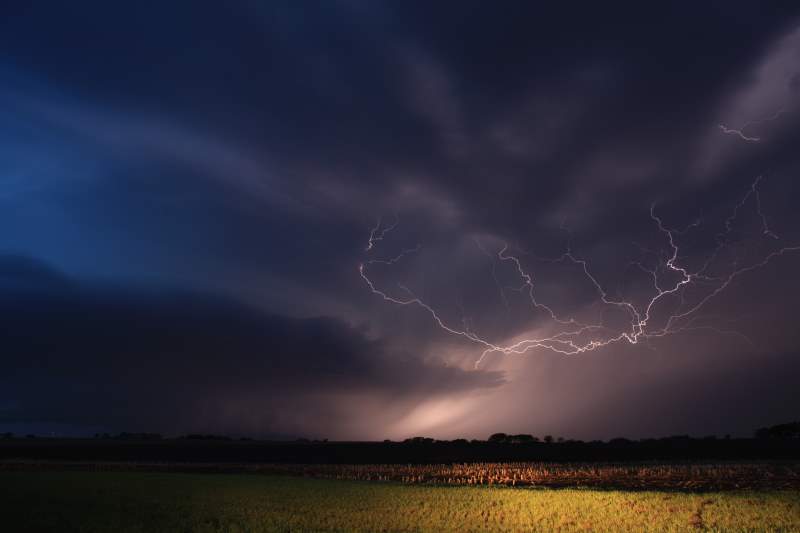 This is tornado warned.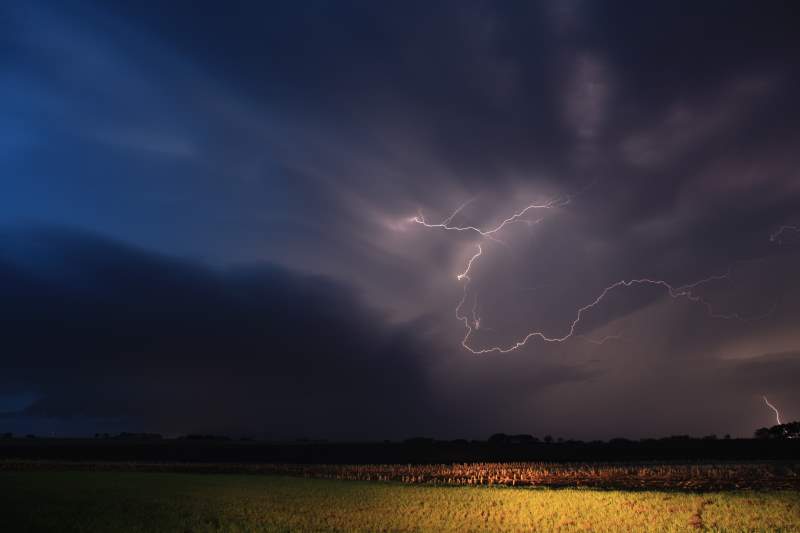 Lightning strikes very constant. Looked amazing.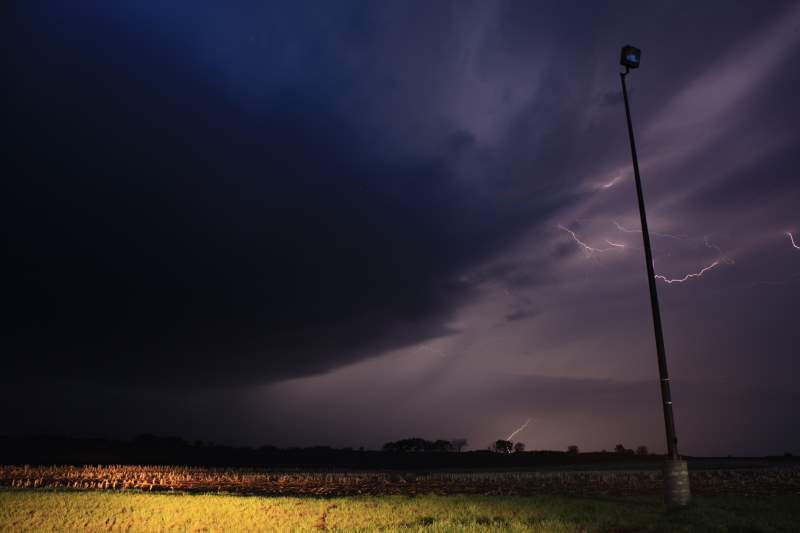 So active.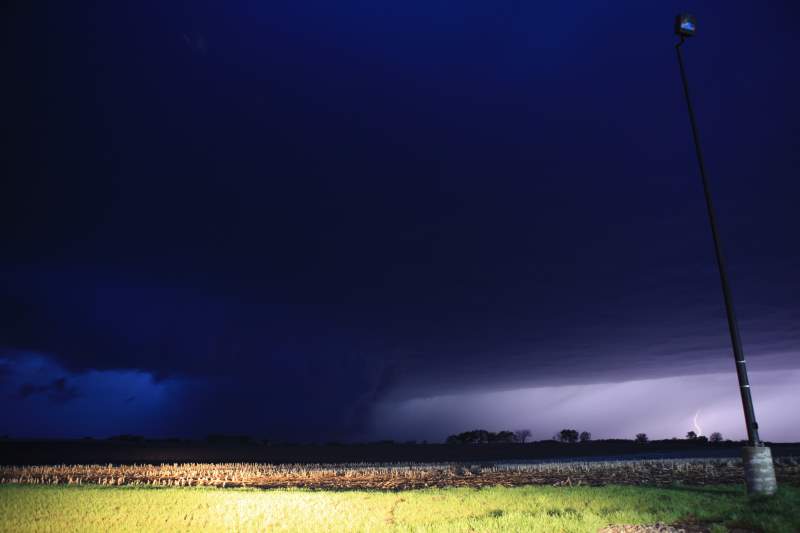 Rotating base / hail shaft.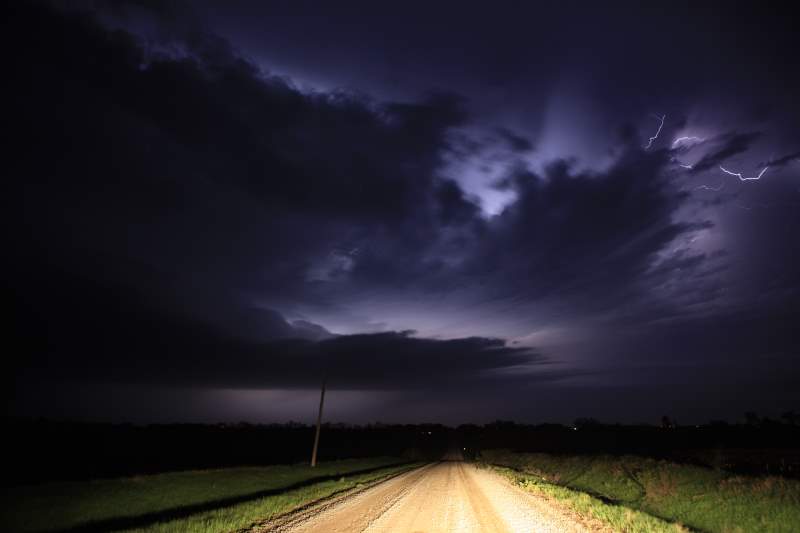 Looking down a dark road.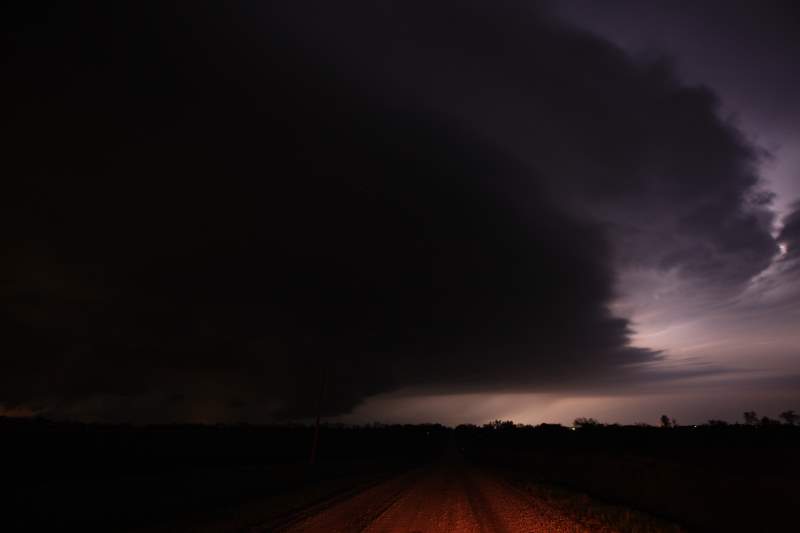 It was an amazing day.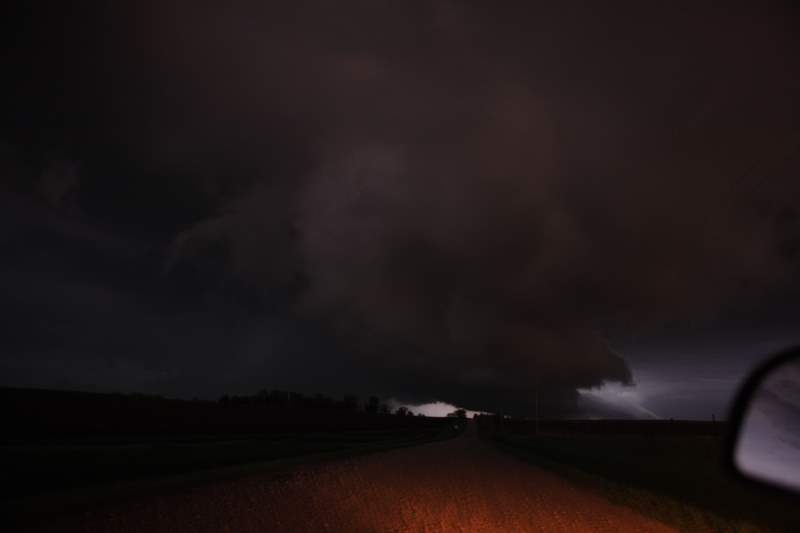 Checked this report out for the National Weather Service. This was reported as a night tornado. It was not.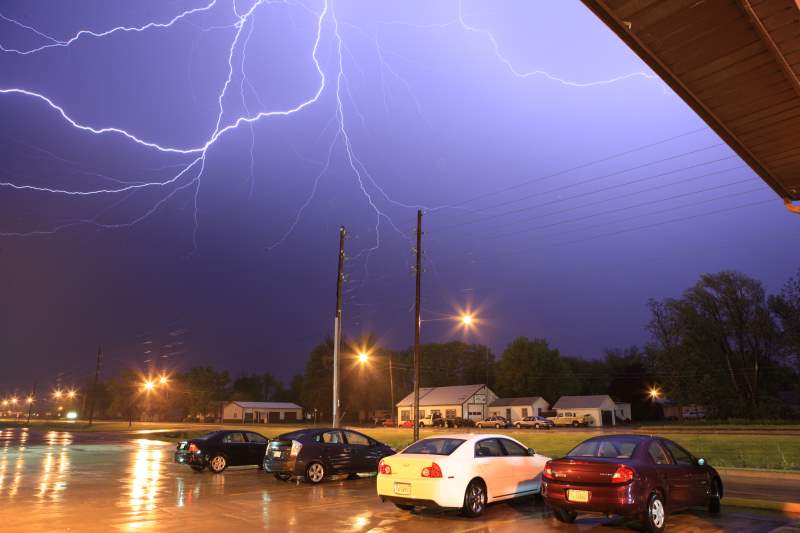 Finally at my hotel in Iowa.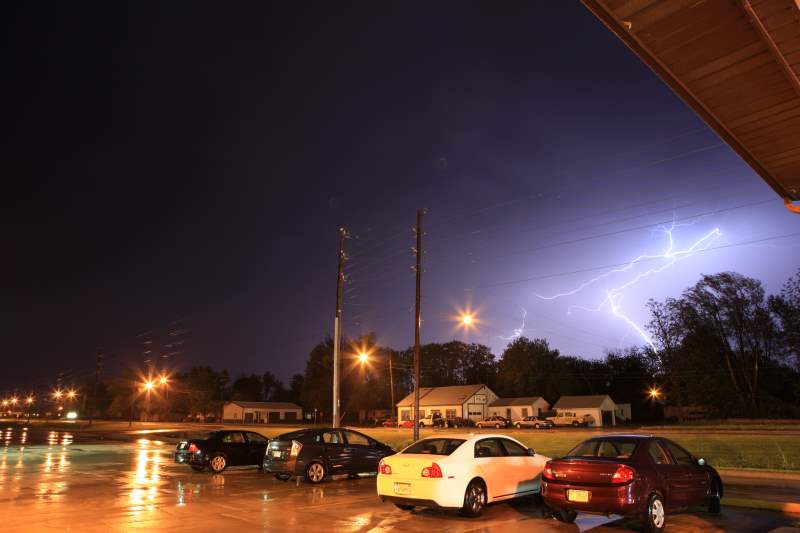 Last lightning strikes for the night. What a day.