USA Storm Chasing Expedition - 26 April, 2010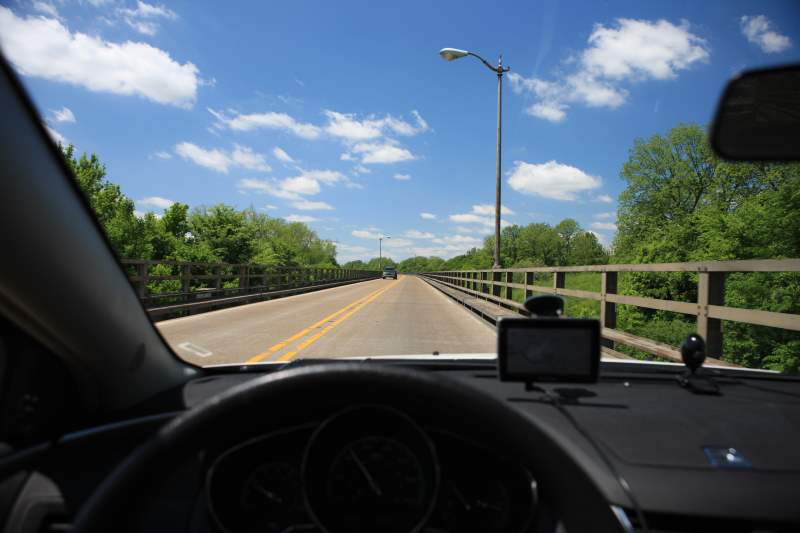 Back on the road after a distressing and busy day yesterday.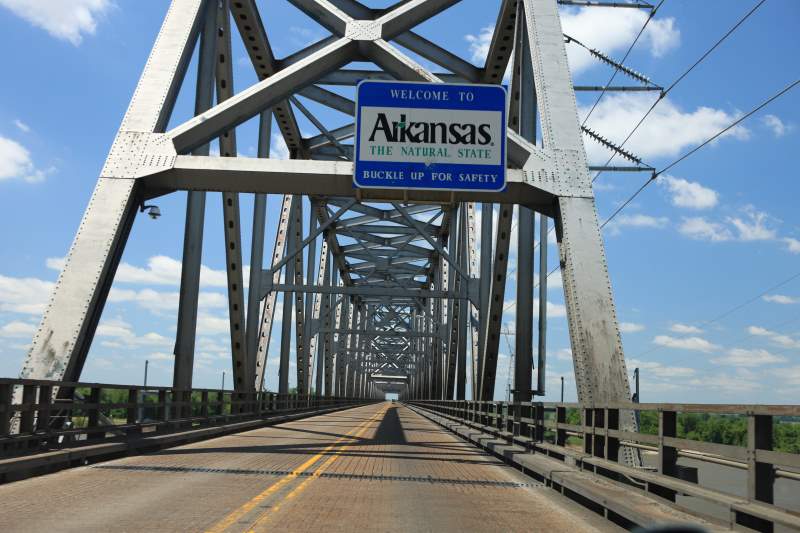 Arkansas, State 8 for this trip.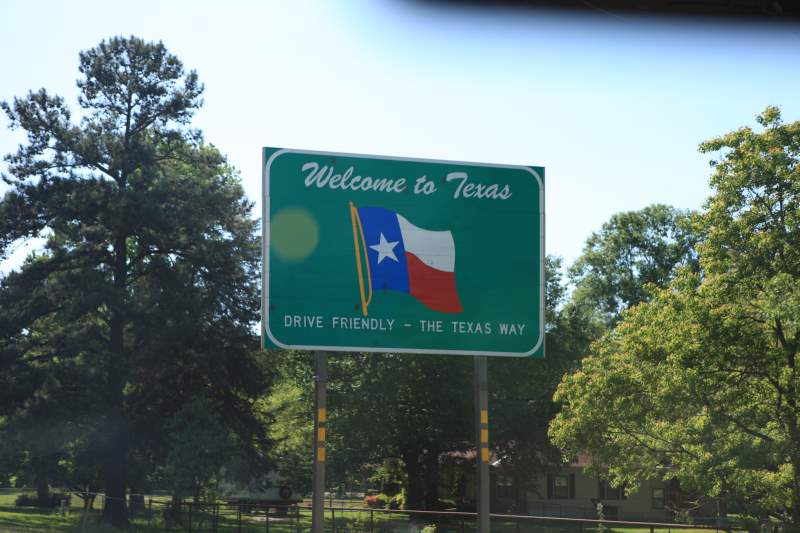 Back in Texas, Speed limit increased from 55mph to 70mph.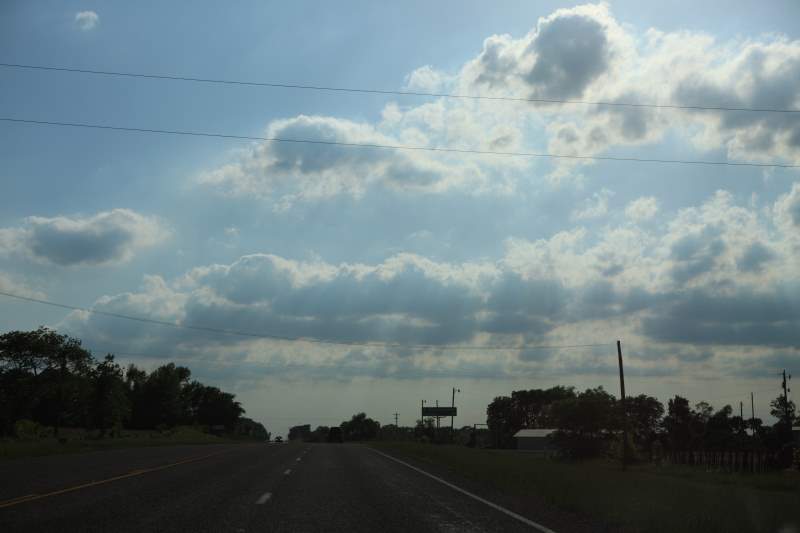 Very low severe storm risk today.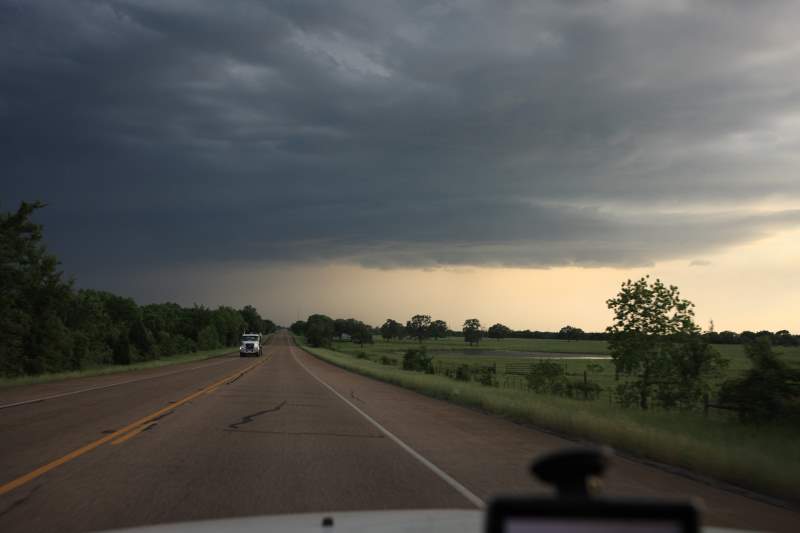 I see a cloud.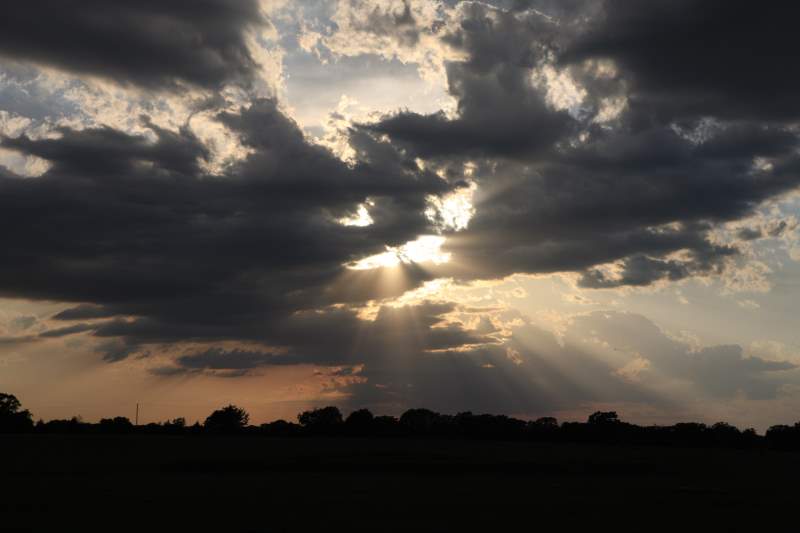 Sun setting, it was a long drive to get here.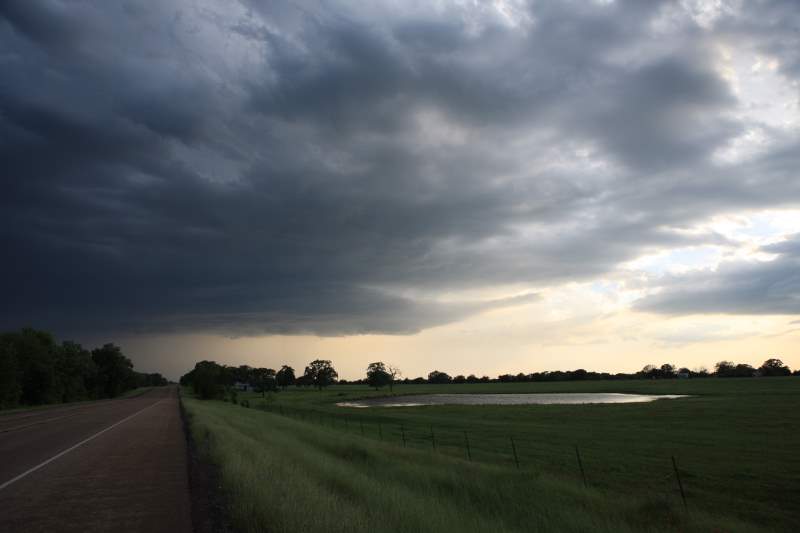 Ok.. back to the cloud.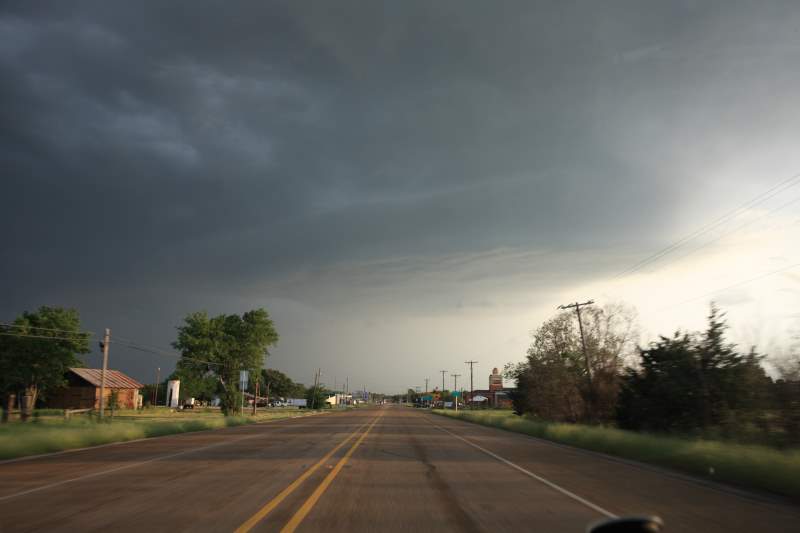 A smooth cloud..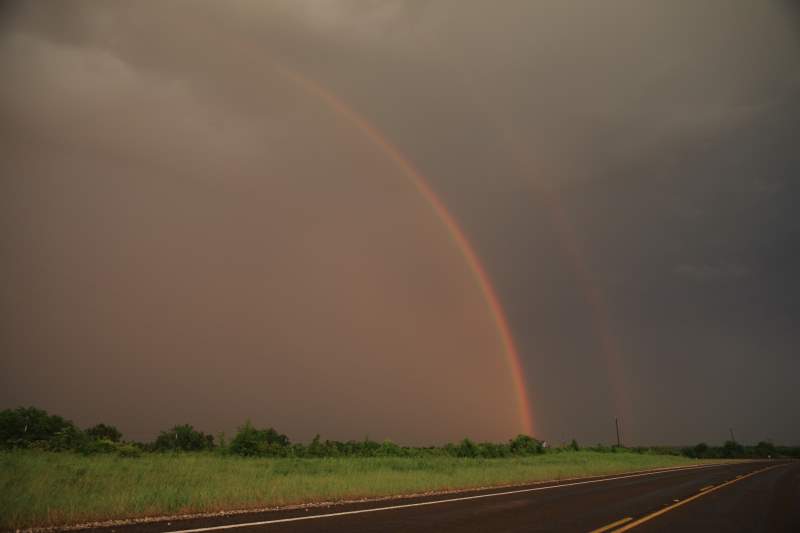 $5.00 to the first person who spots the rainbow.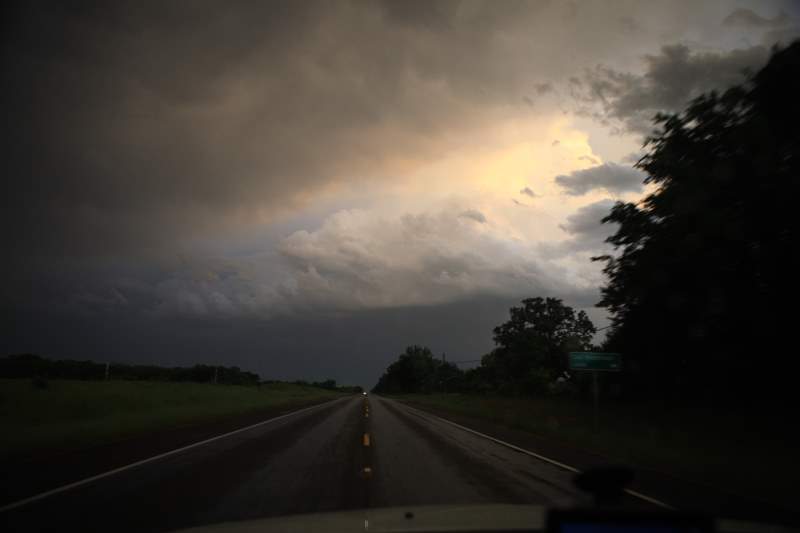 Approaching a bow echo type storm.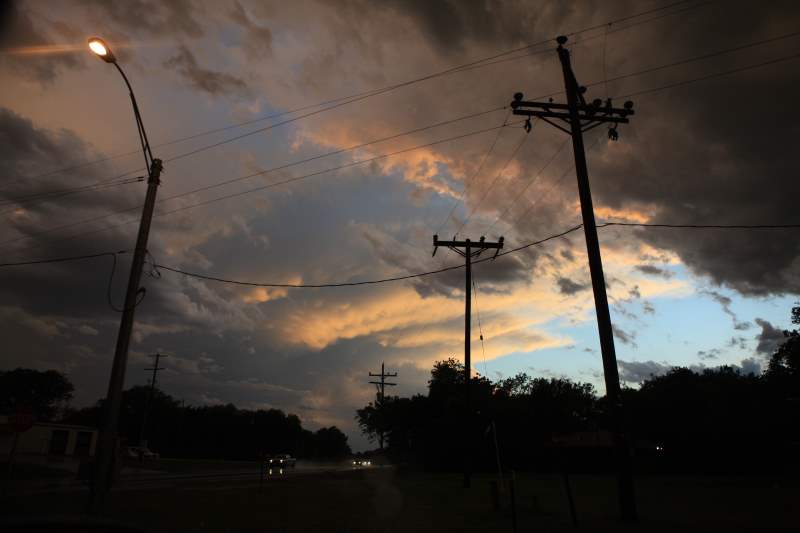 Someone on the Stormtrack forum actually forecast a "Pretty Storm"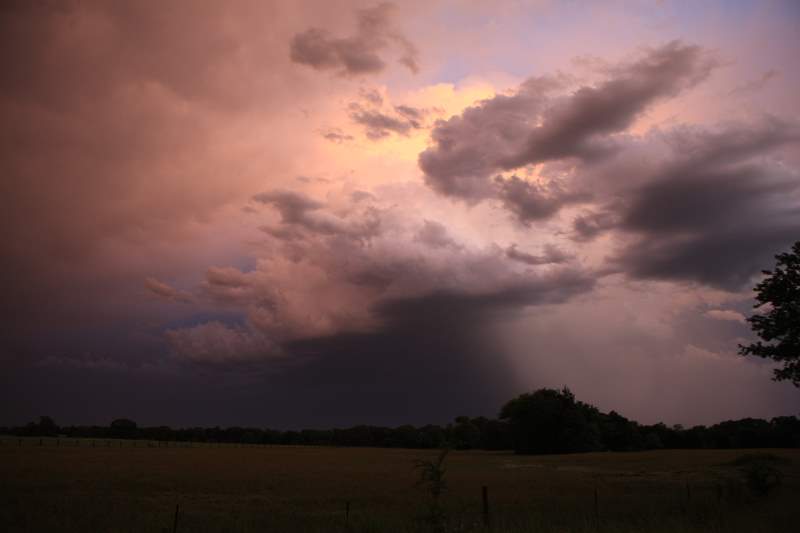 They may have been correct.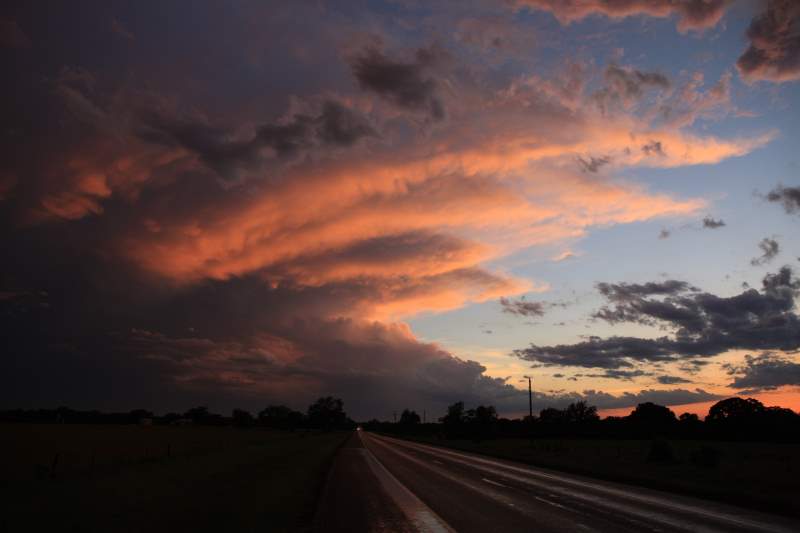 Quite correct.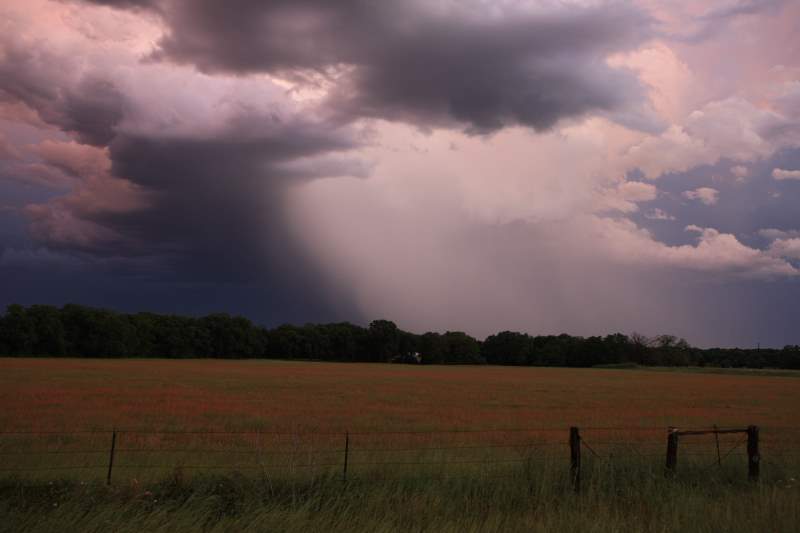 Nice.. lets play with the raw version.. See below.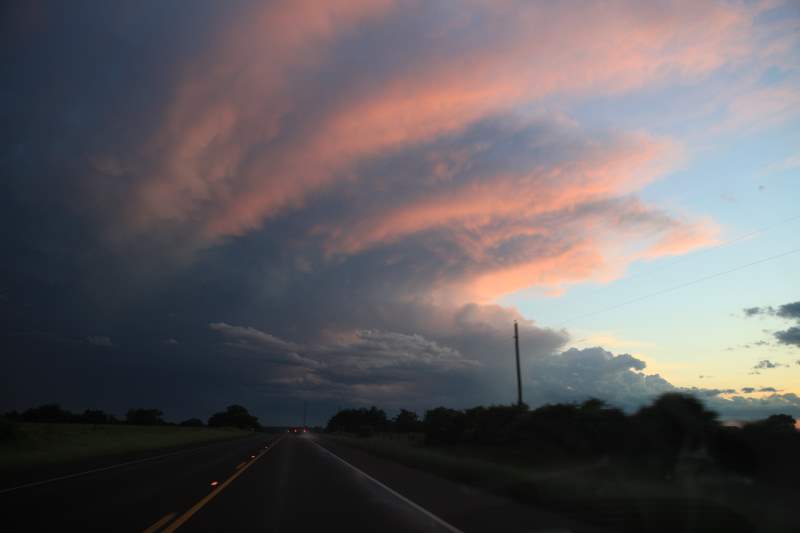 Very nice.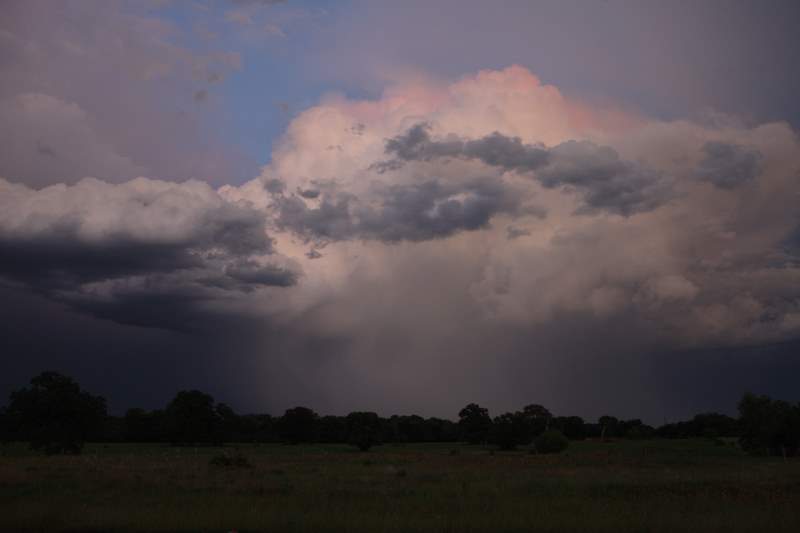 The storm went tornadic briefly, but only produced a small funnel.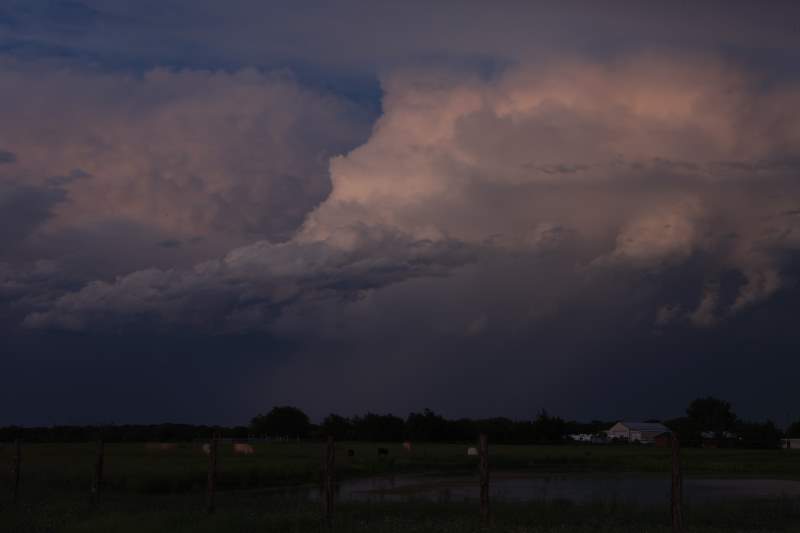 A cluster of storms.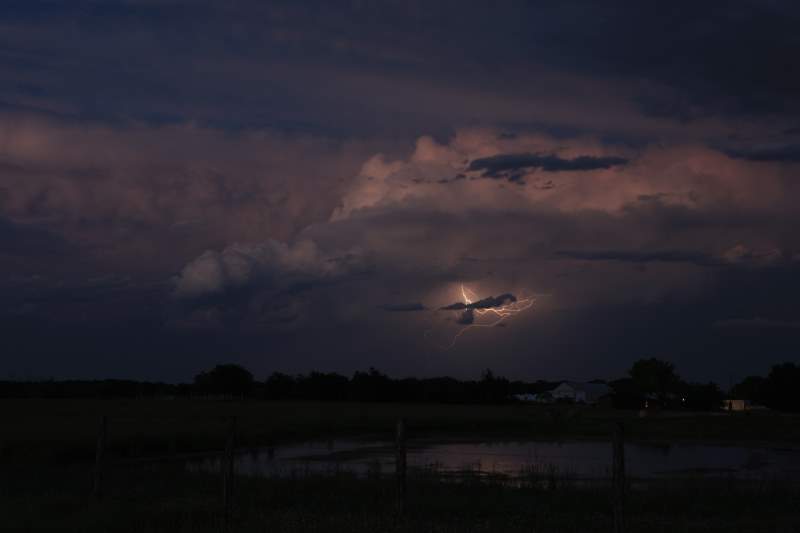 I see lightning.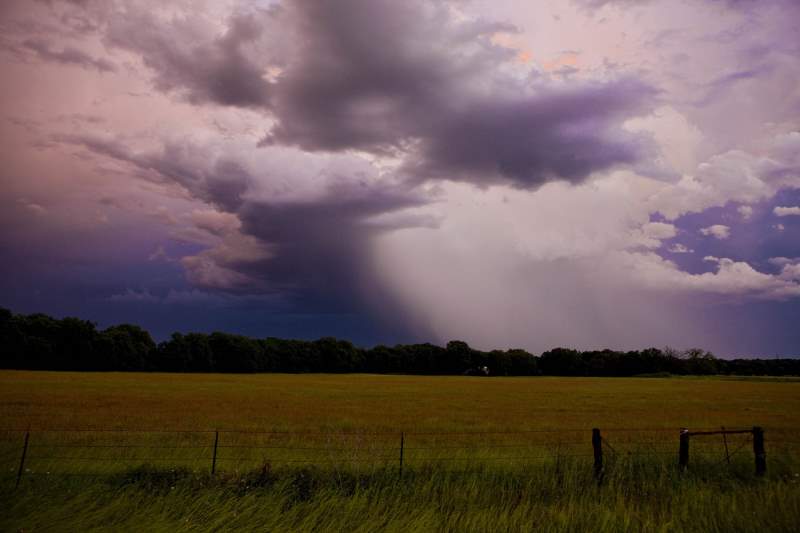 Ahhh... The Raw version - Processed.