USA Storm Chasing Expedition - 22 April, 2010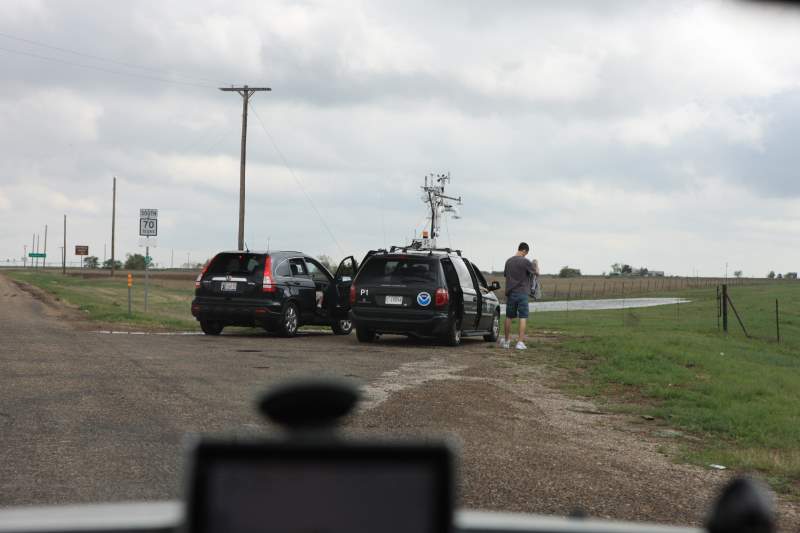 This was a major day, so I'll keep the comments to a minimum.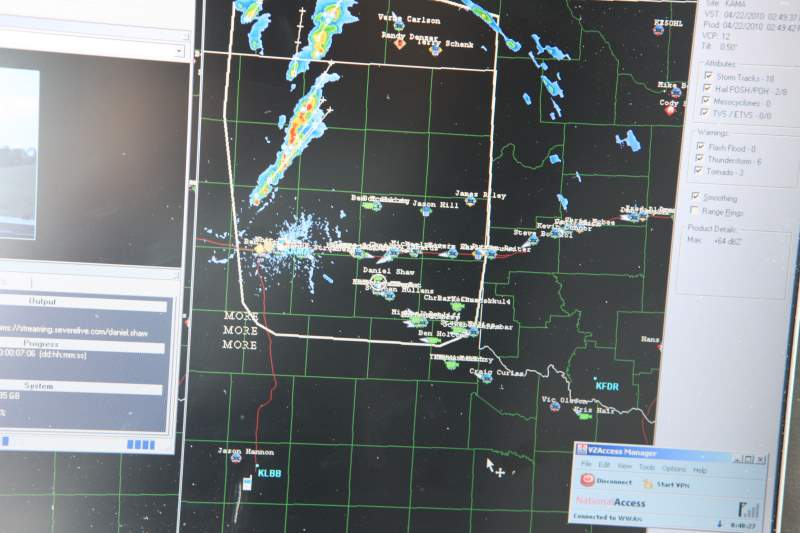 Chasers descending on the panhandle of Texas.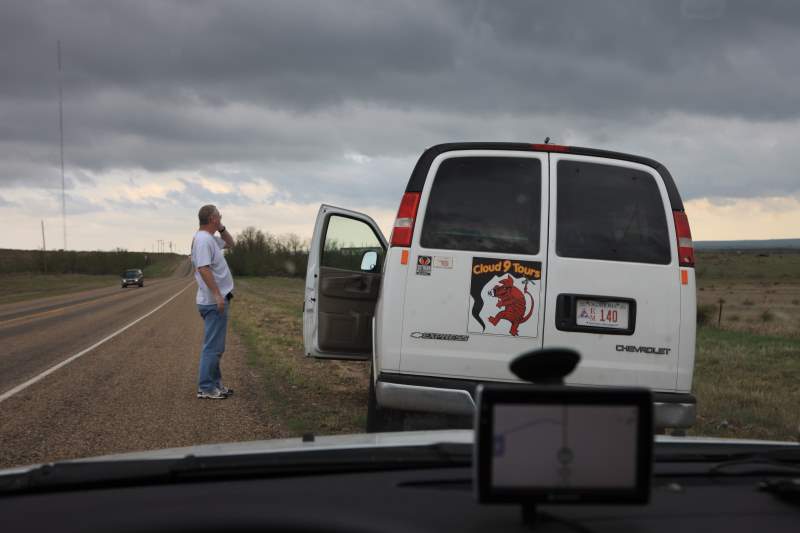 Look who I've run into.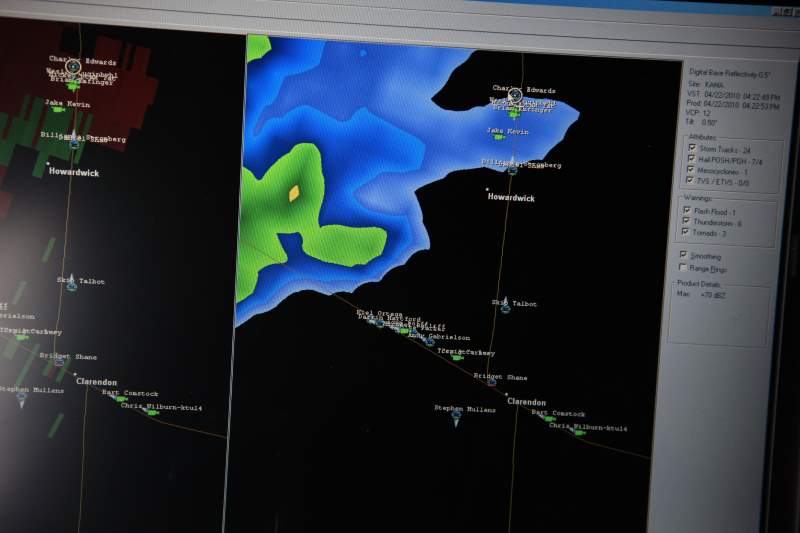 There is a clear target in sight.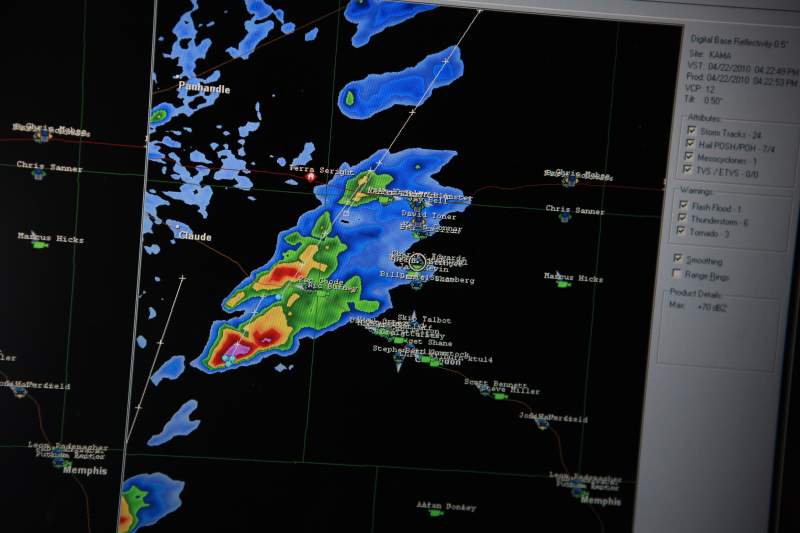 VERY CLEAR... There are a lot of chasers today.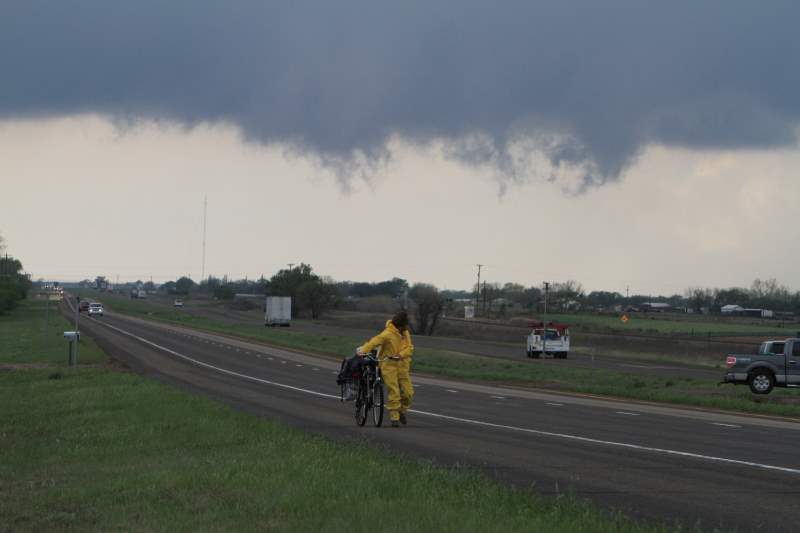 That's right.. Put the rain coat on.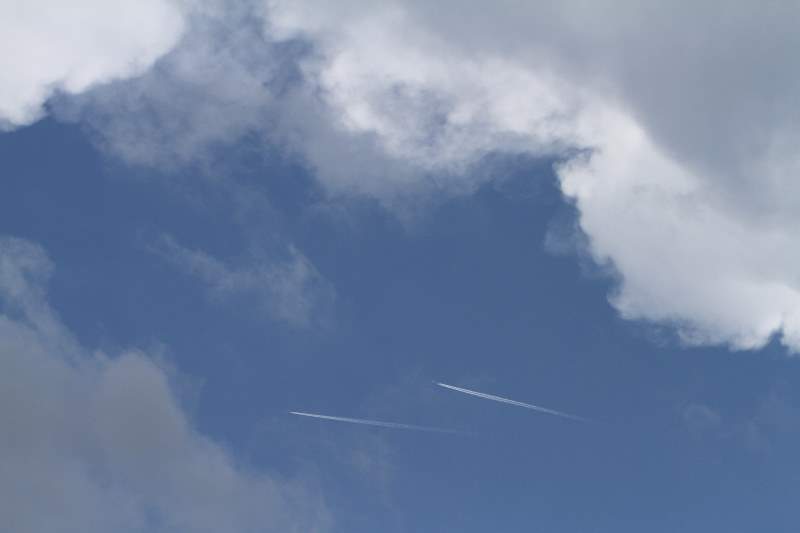 Jets passing.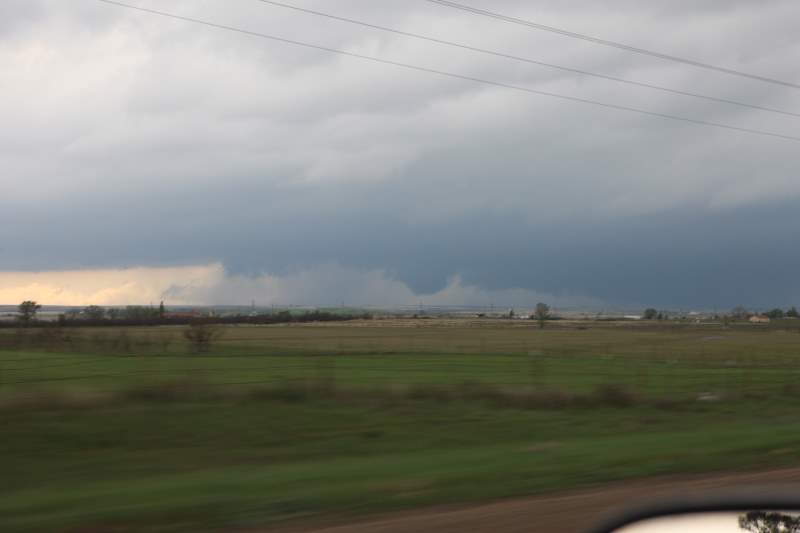 Confirmed tornado.. NO.1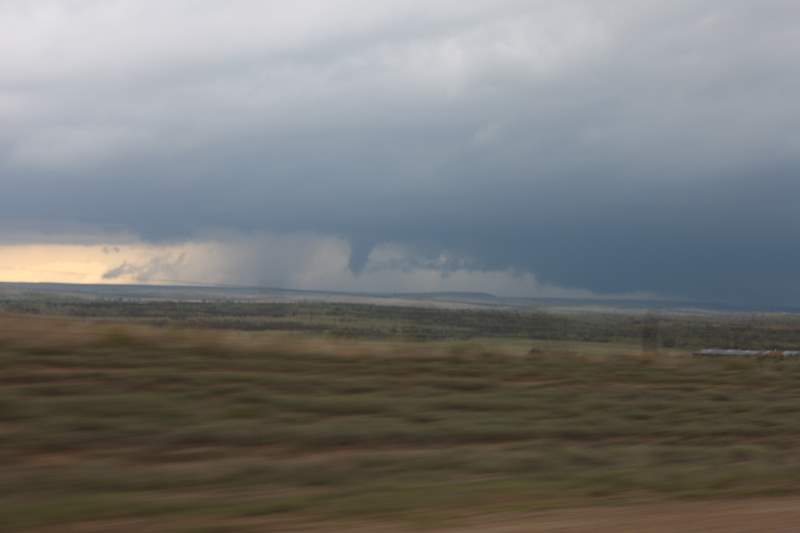 It's on the ground.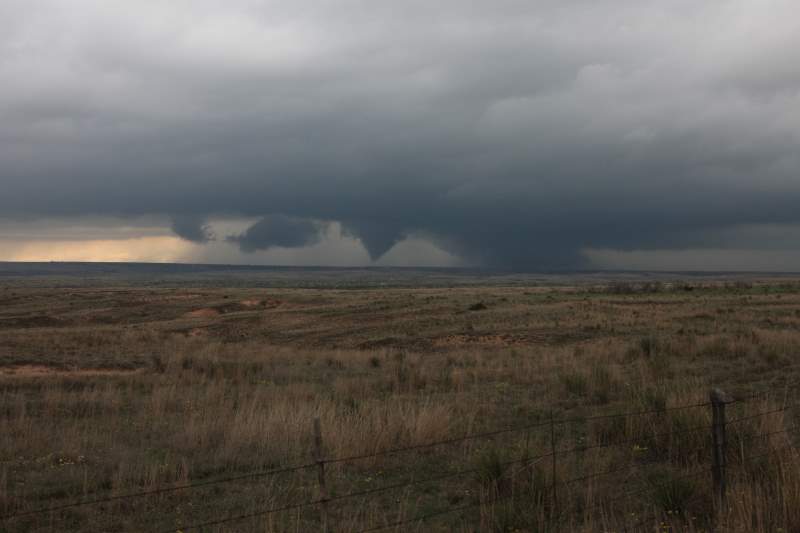 Cone shaped.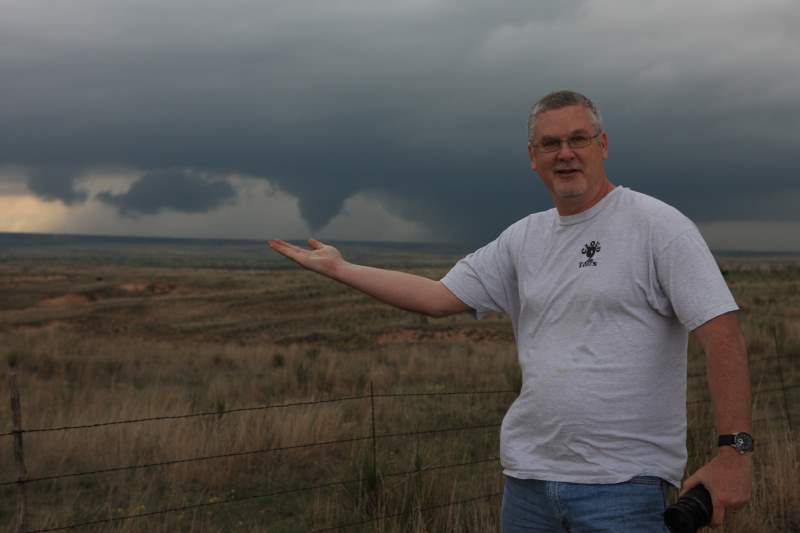 Charles Edwards.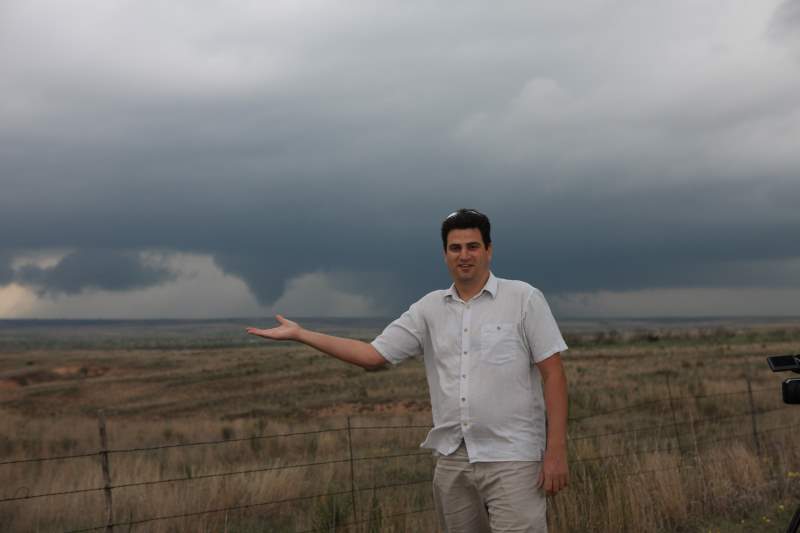 Me.. (badly framed).. It can be cropped.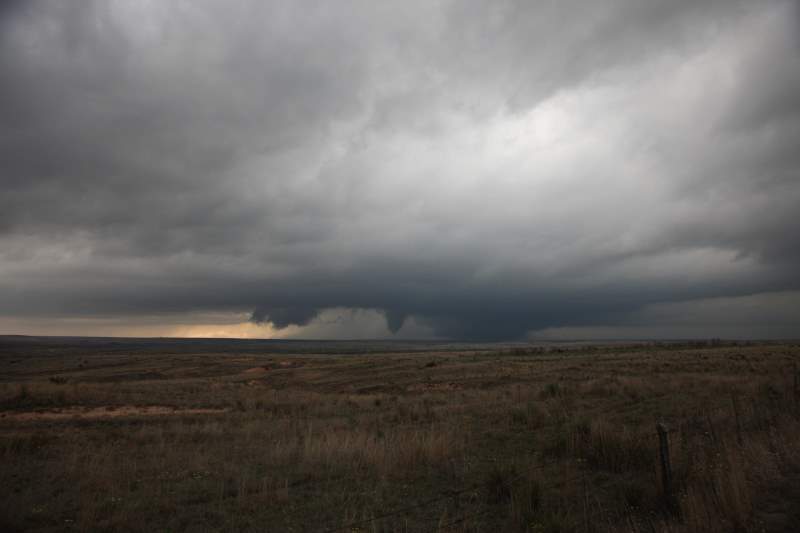 Nice structure.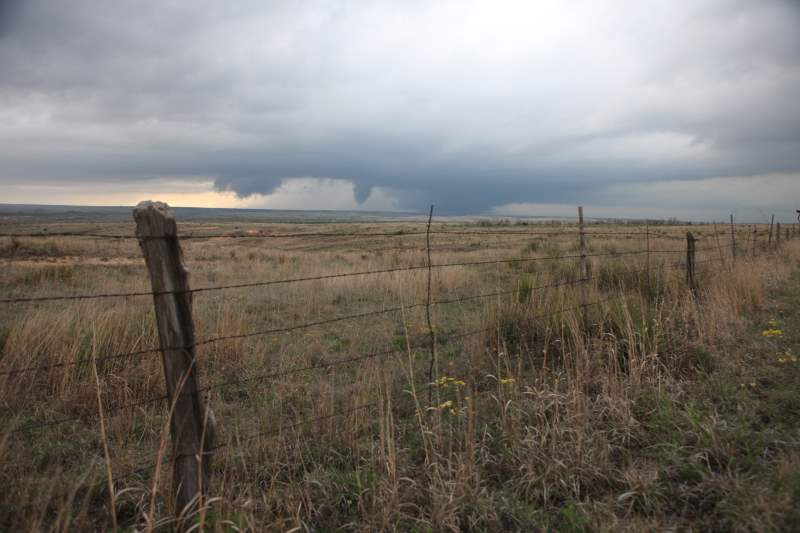 Great shot. Can't wait until I play with the raw version.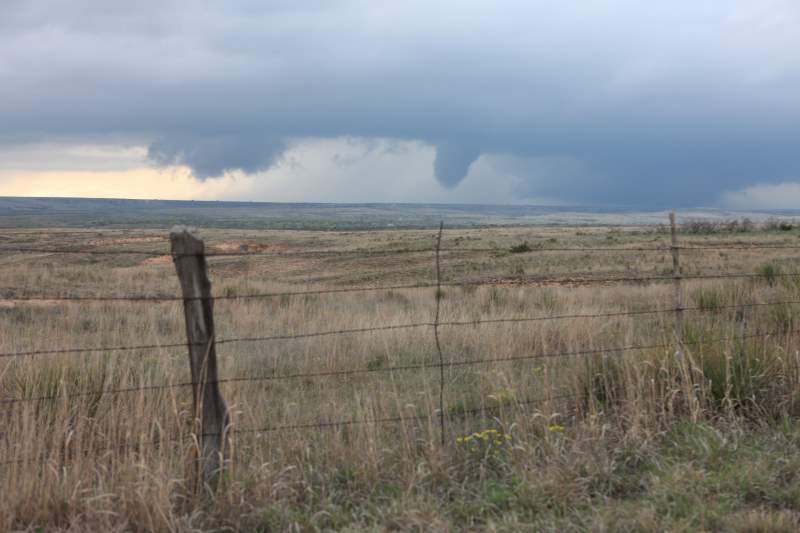 Trunk type tornado.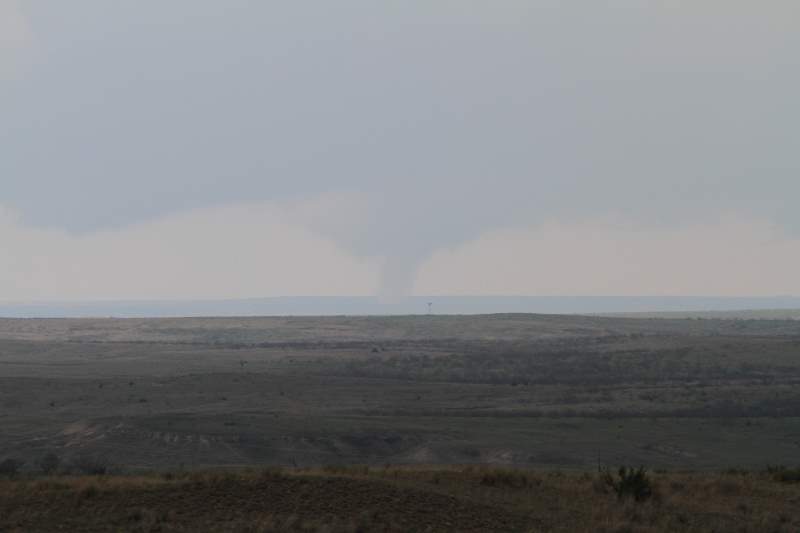 This is Tornado 2..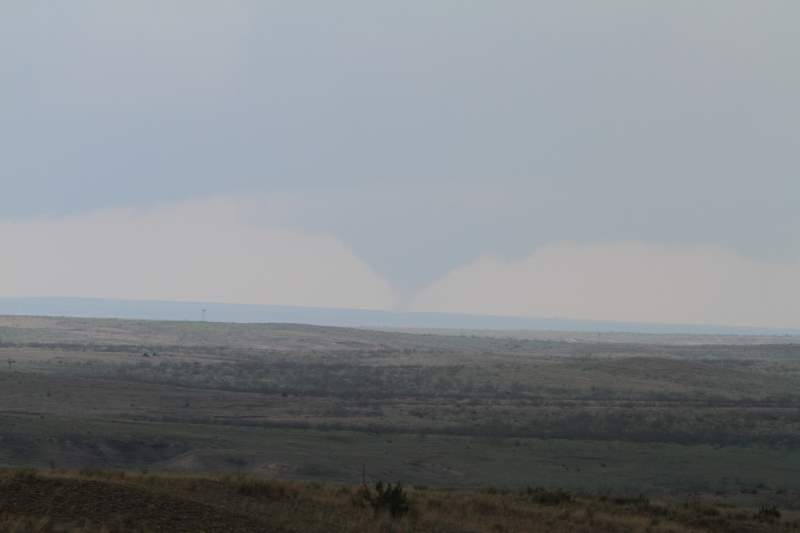 It can be seen from the same spot as the first tornado..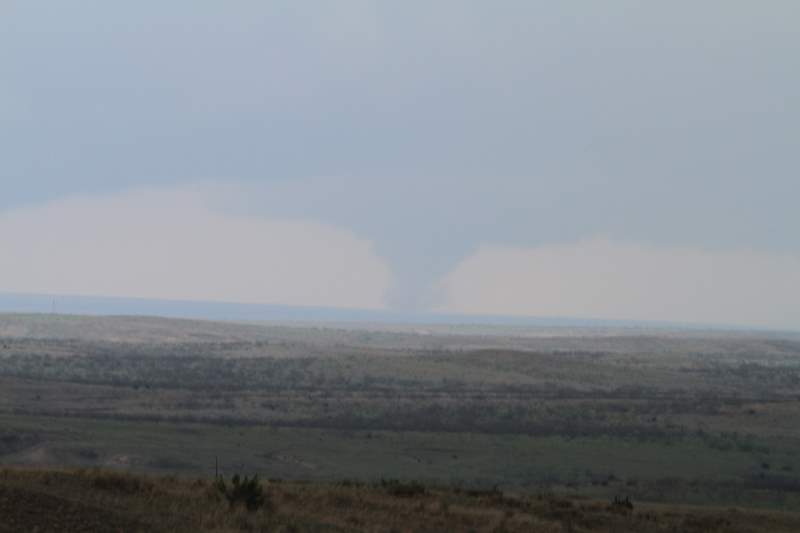 It is on a lower / southern storm.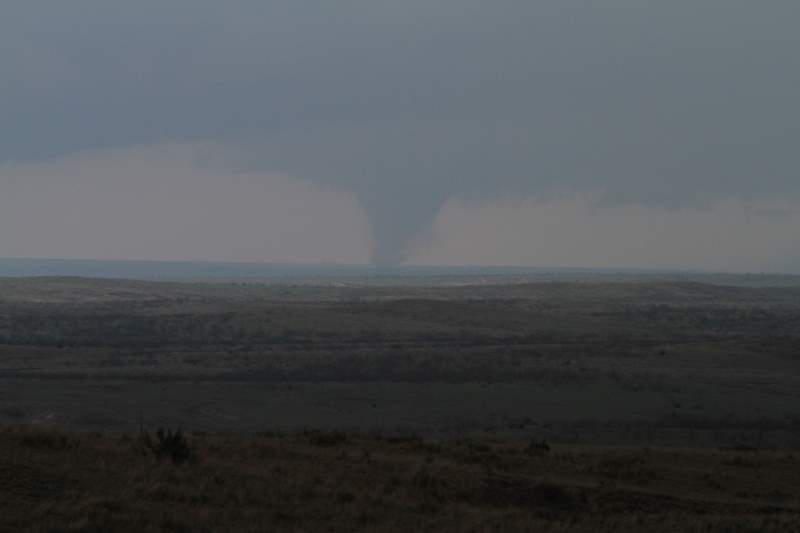 2 Tornadoes on the ground on 2 storms at the same time.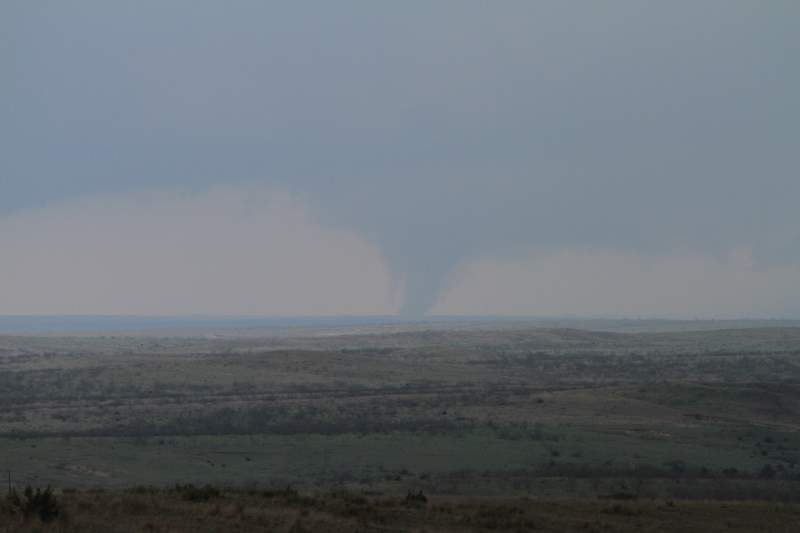 So much to look at.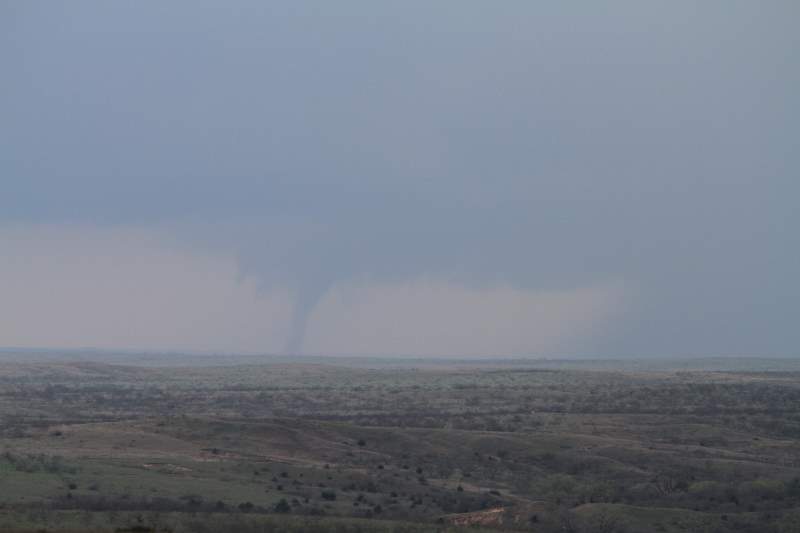 Too much to do.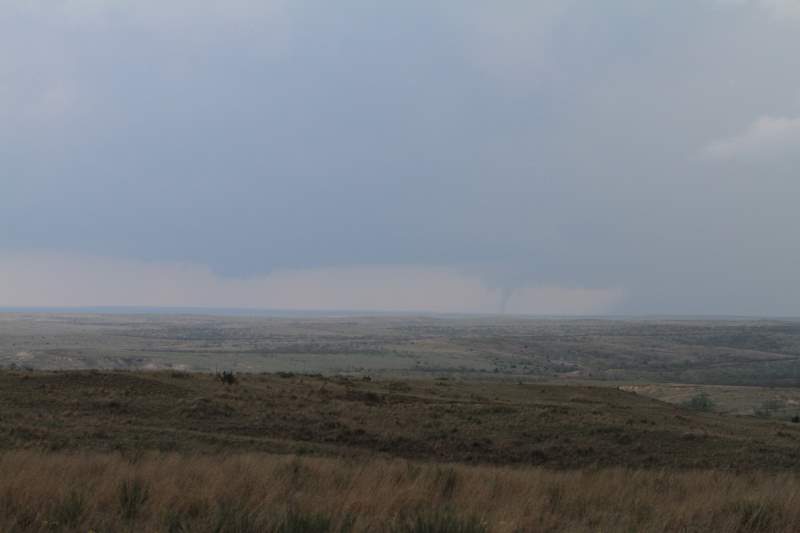 Computer being reset.. DAMN USB hub just died!!!!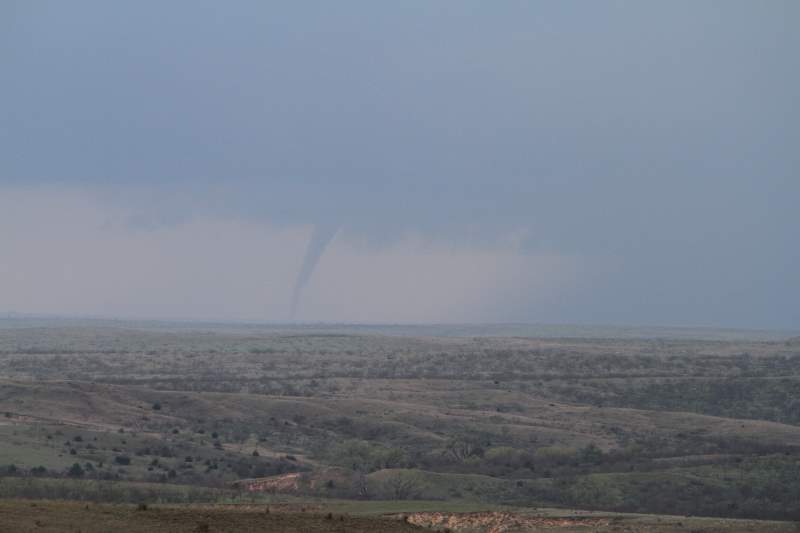 Smashing the computer trying to get an active radar image.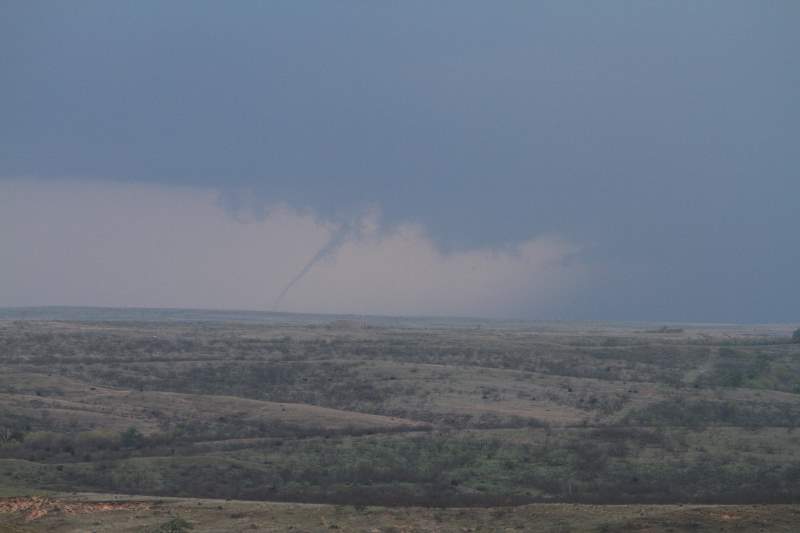 Meanwhile......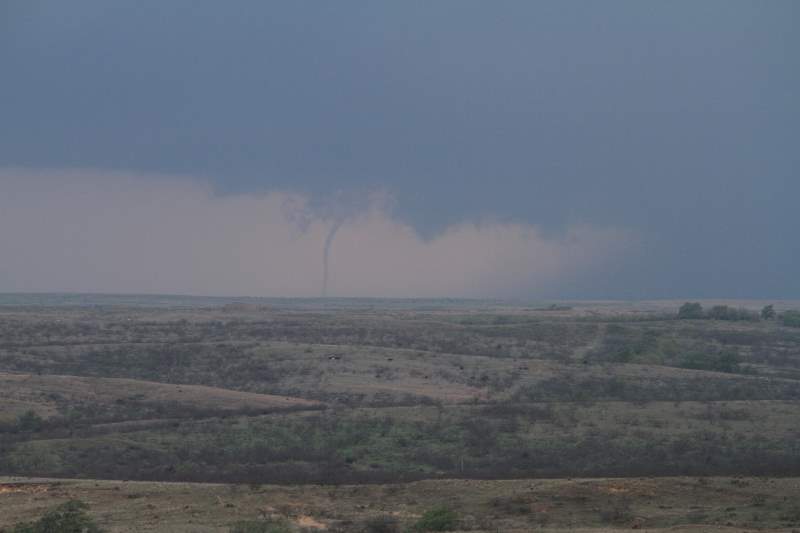 Ever tried to do IT work when this is happening?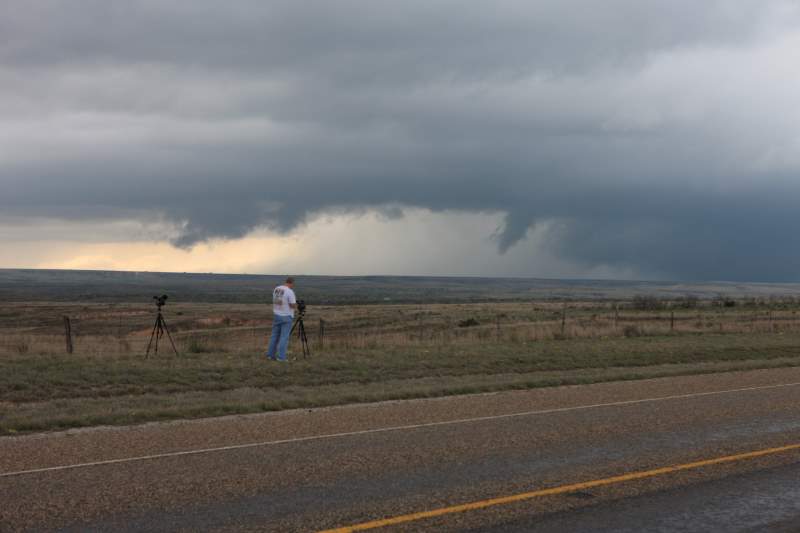 It was a great storm.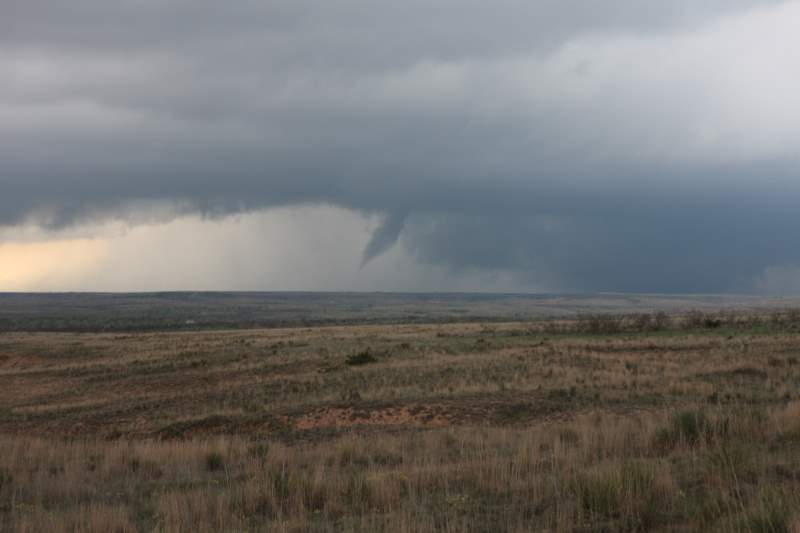 Magnificent.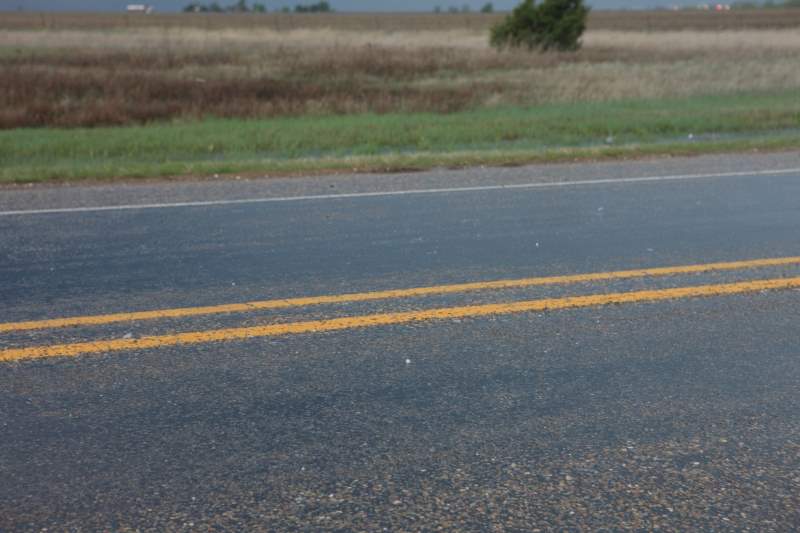 Hail!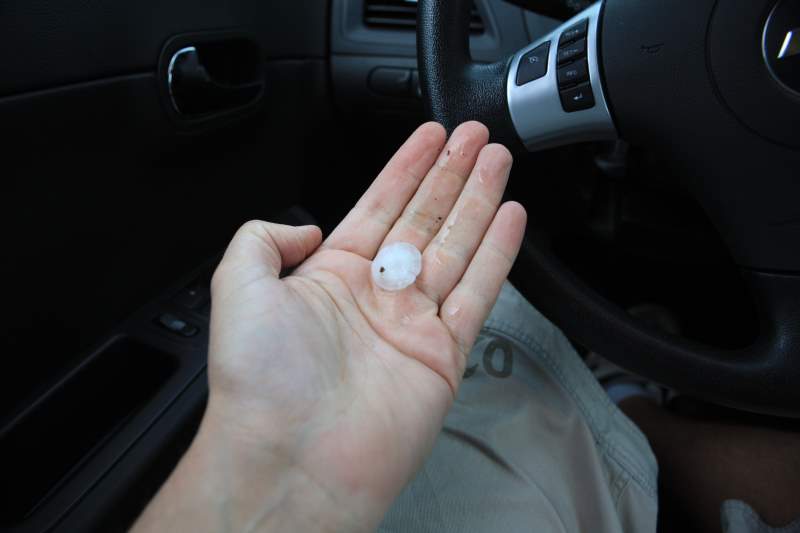 Cute.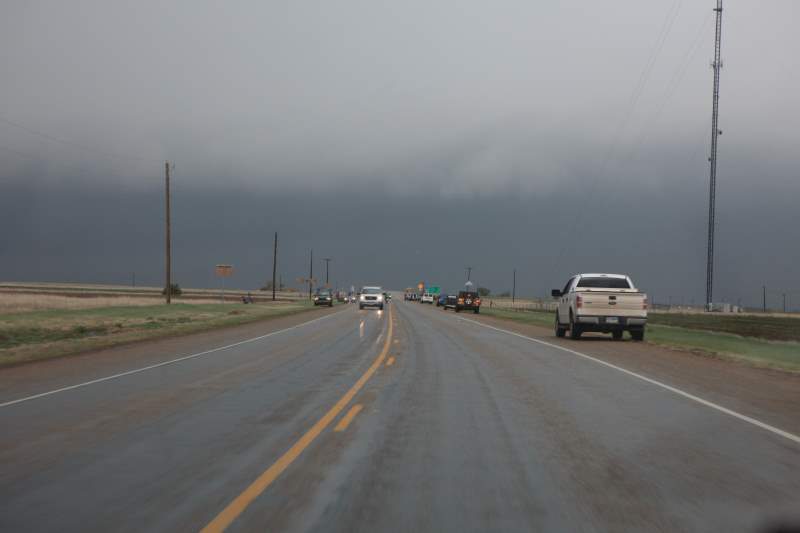 Retreating 1/2 a mile south.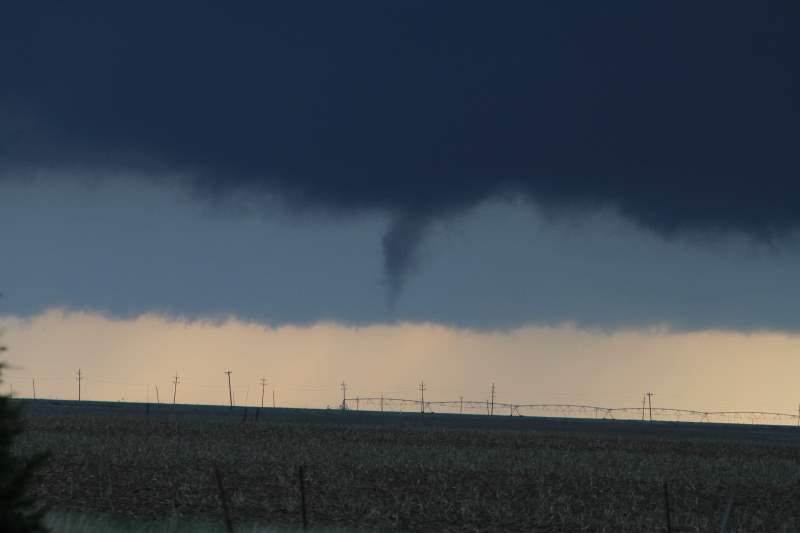 Another Tornado.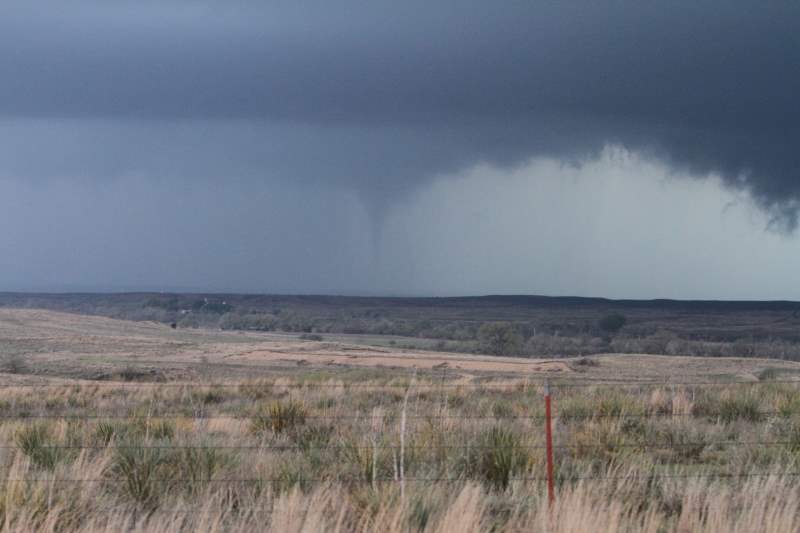 And another one... That's 4 thus far.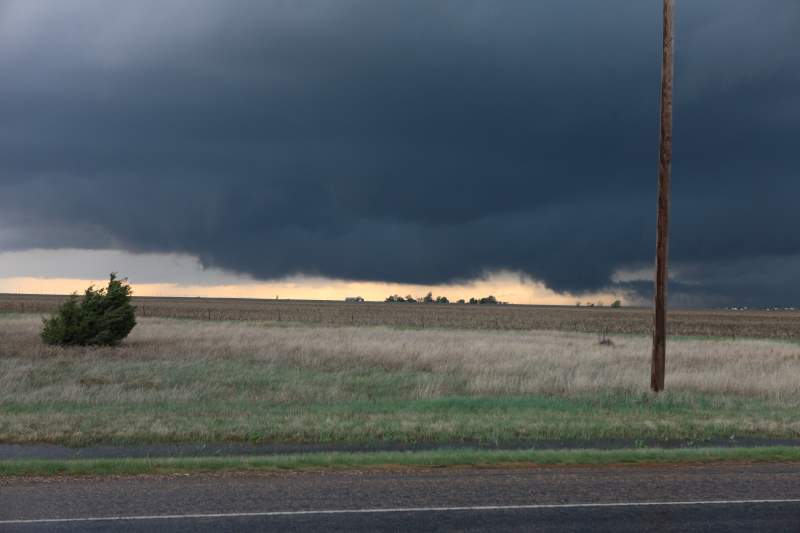 Rotating MESO.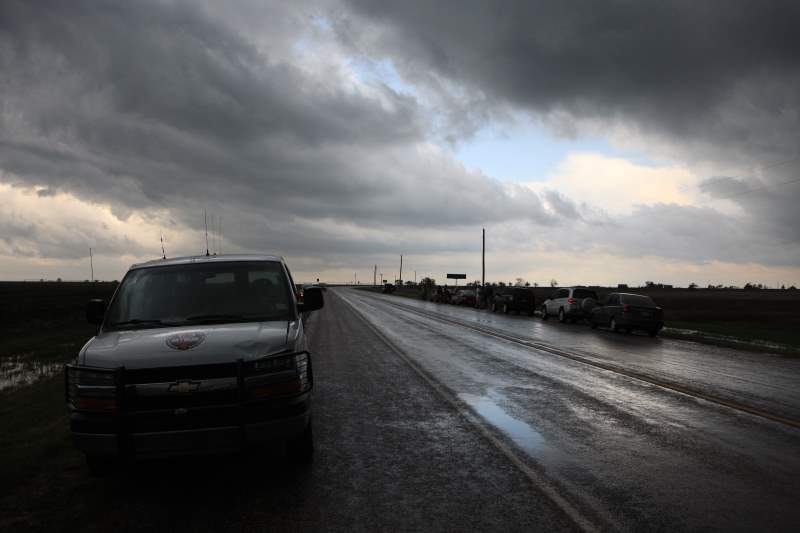 Very dark and scary.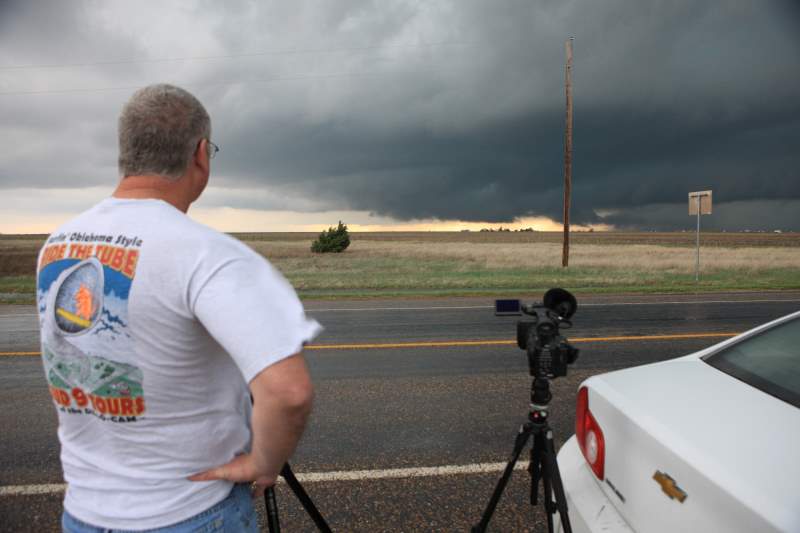 This can drop another tornado.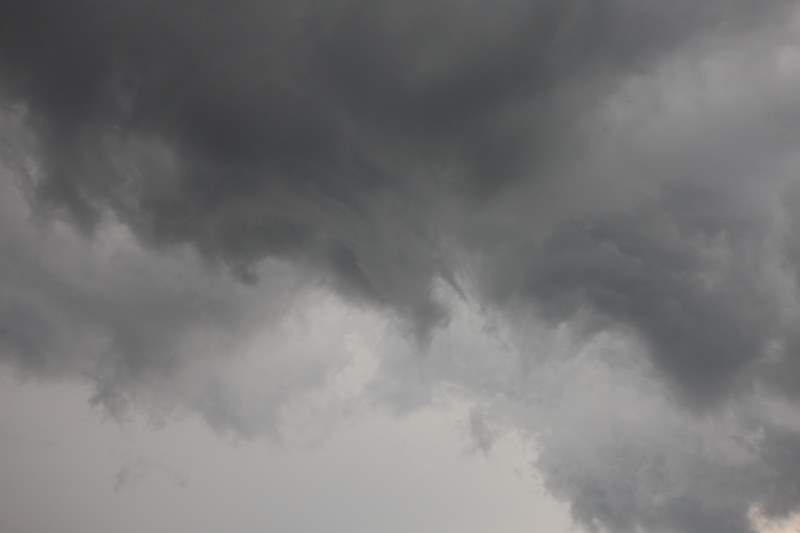 Rotation above our head.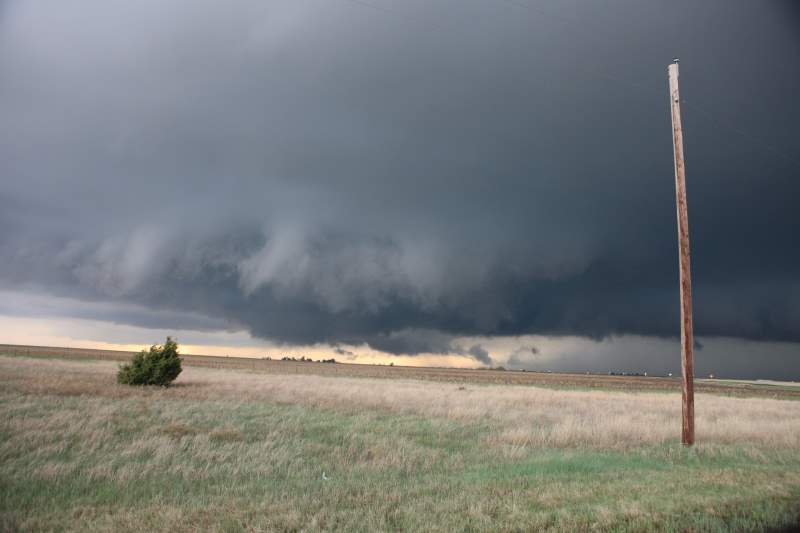 The movement on this storm was incredible.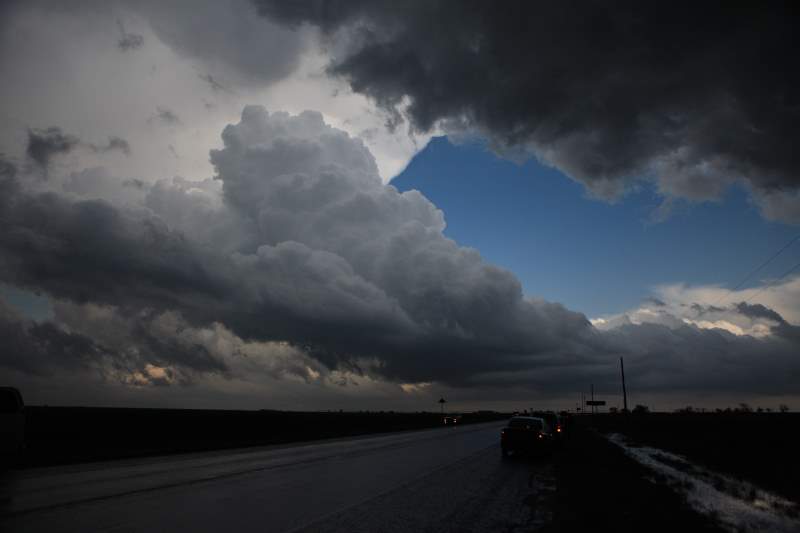 We may need to head East VERY SOON.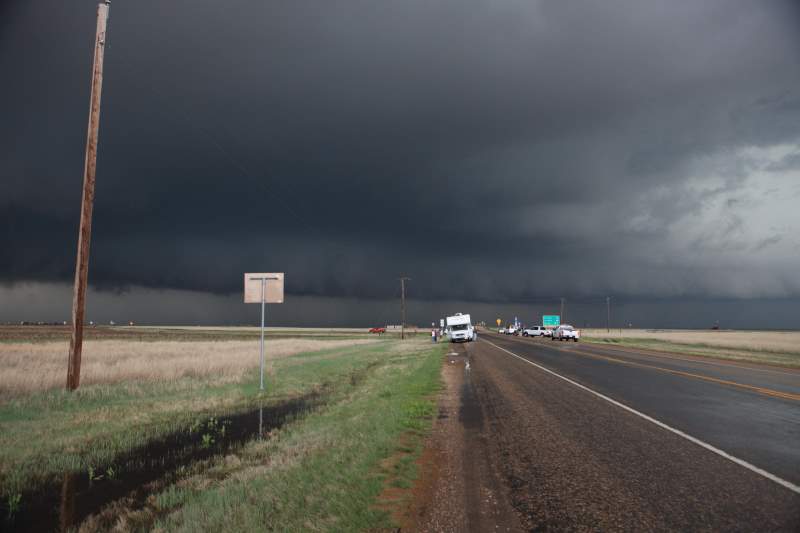 The core is heading over here.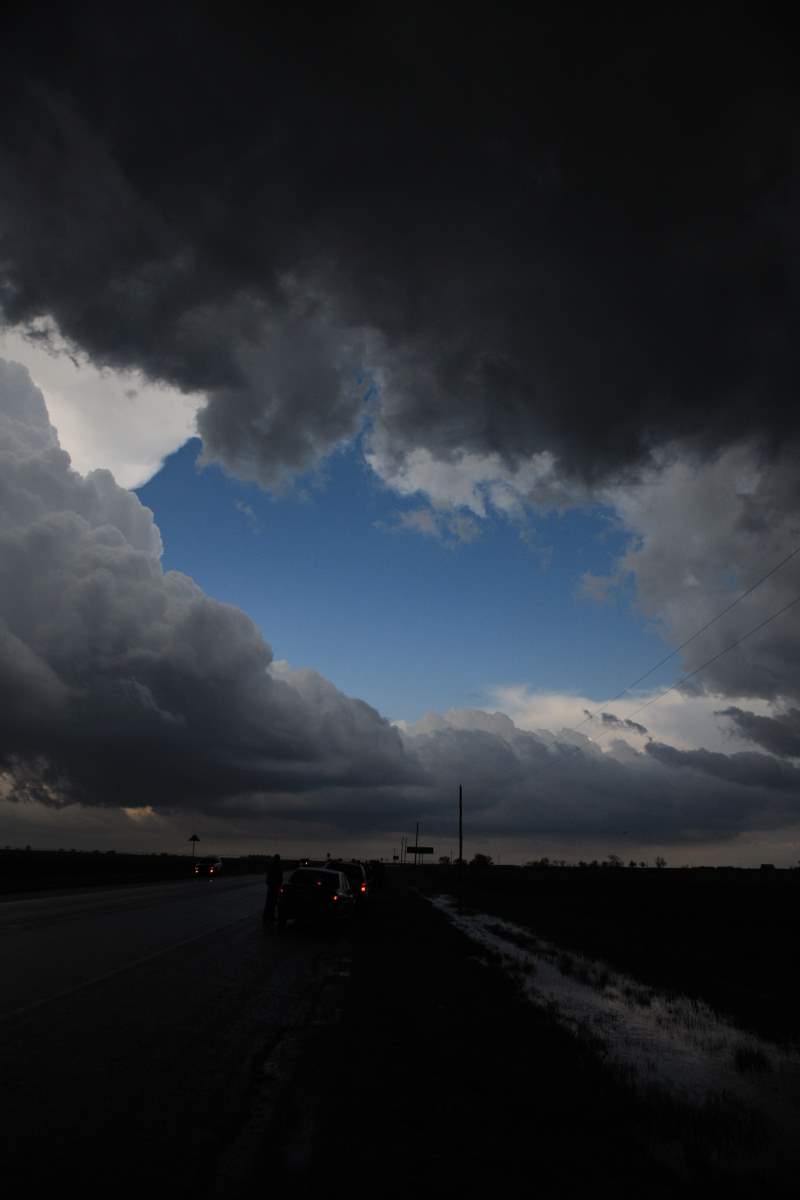 hmmmmm...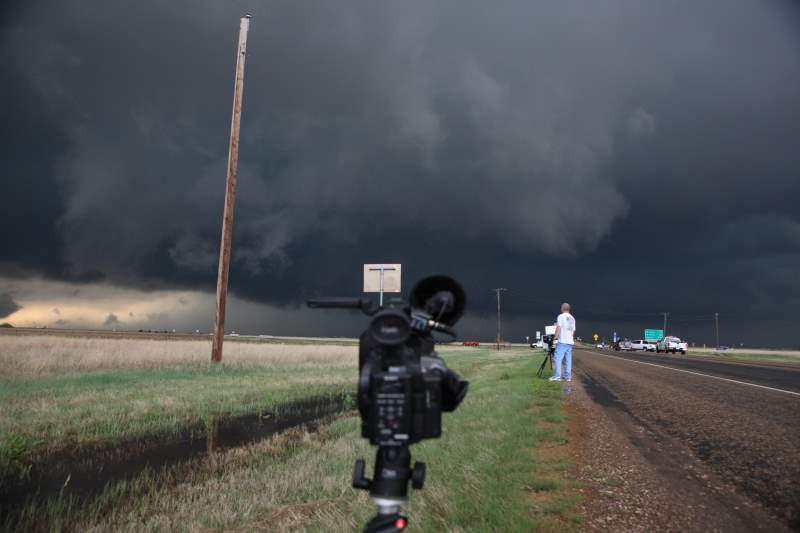 Charles... I think we should go...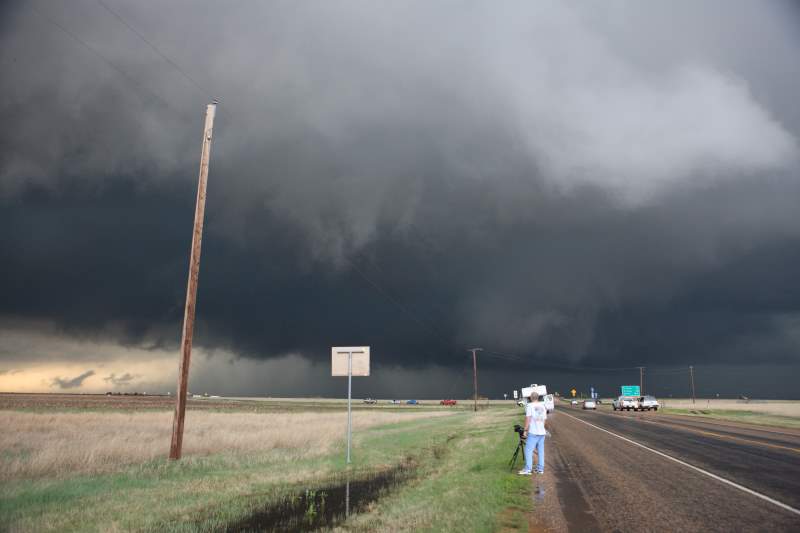 Charles?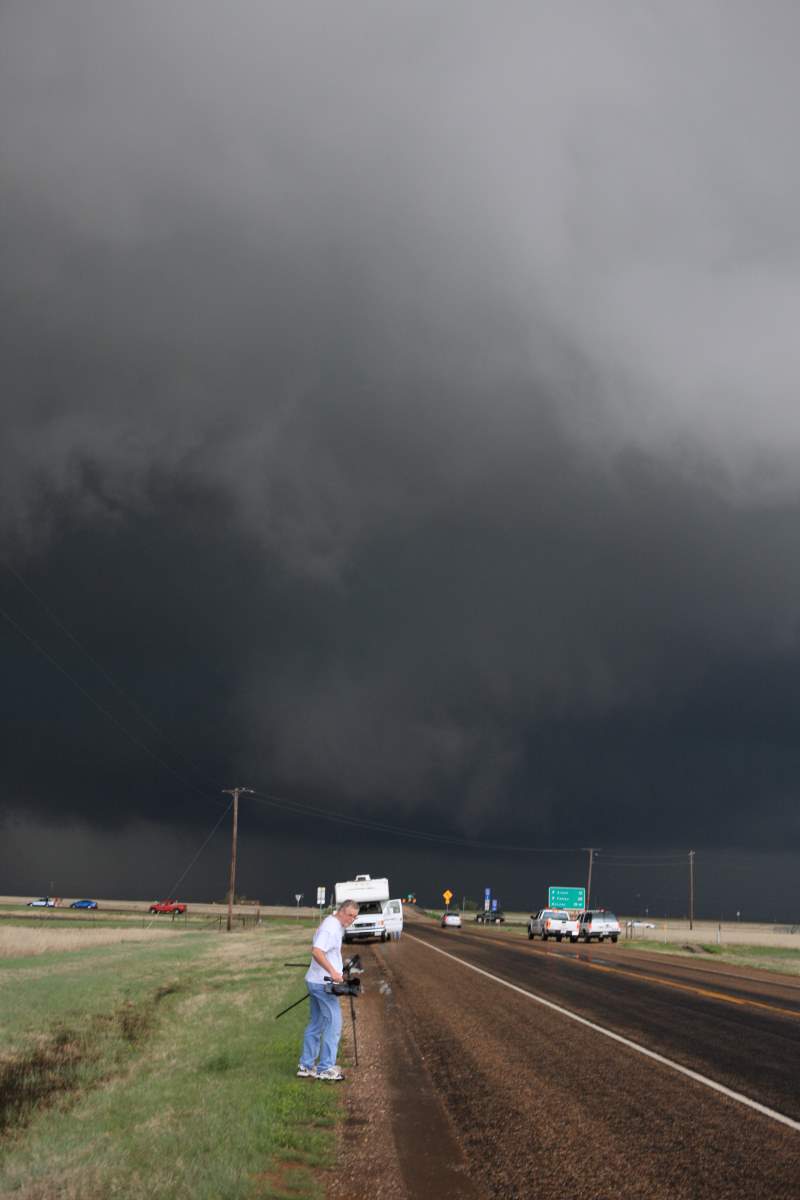 Yep.... We're going!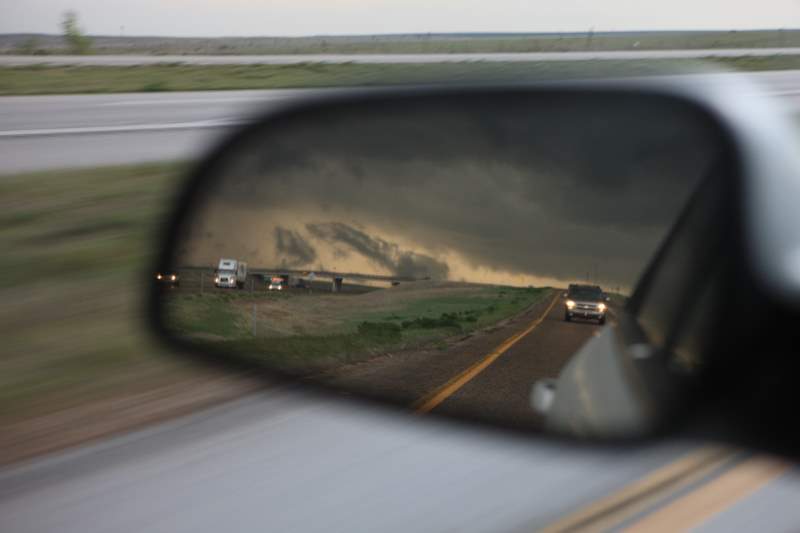 Looking back.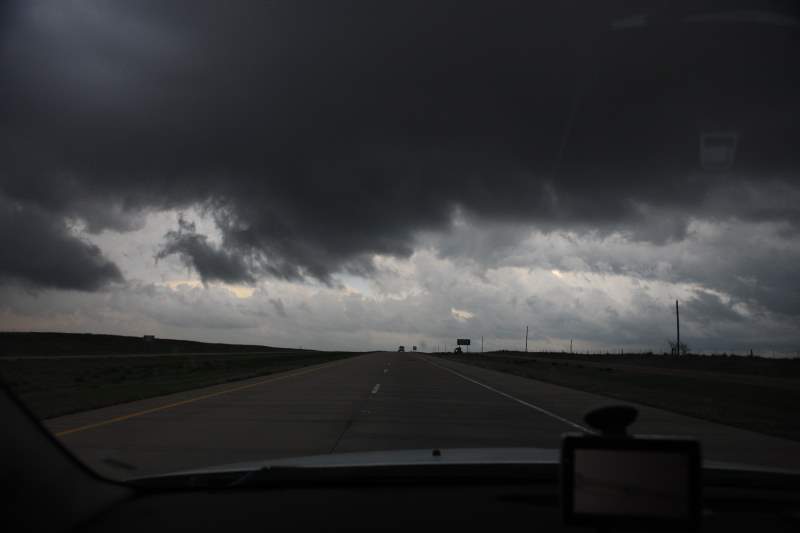 Looking ahead.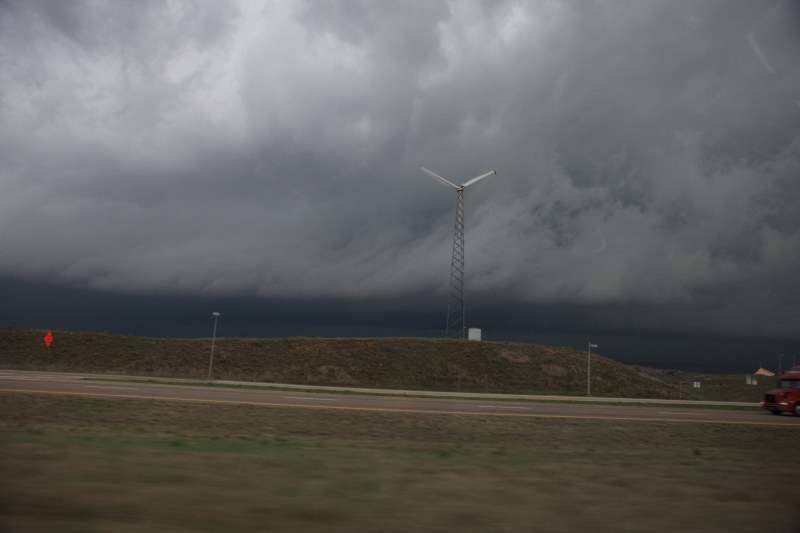 This wind farm was going like the clappers.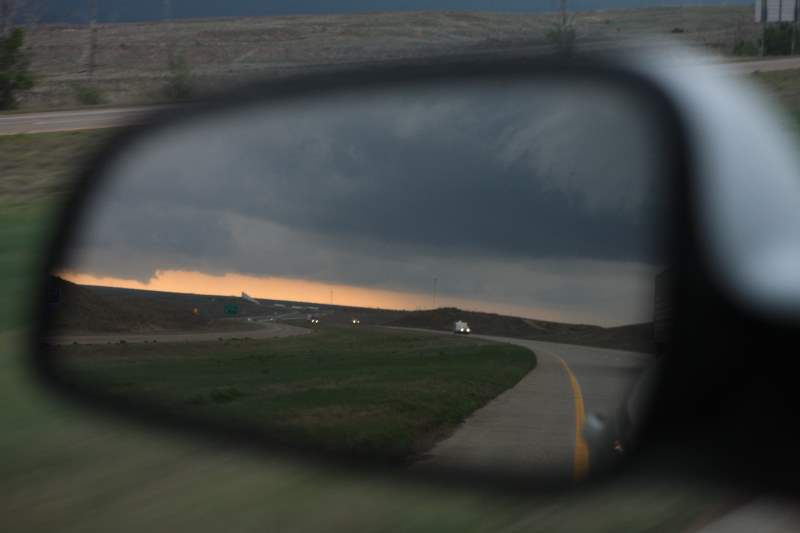 Really going quickly to outrun it.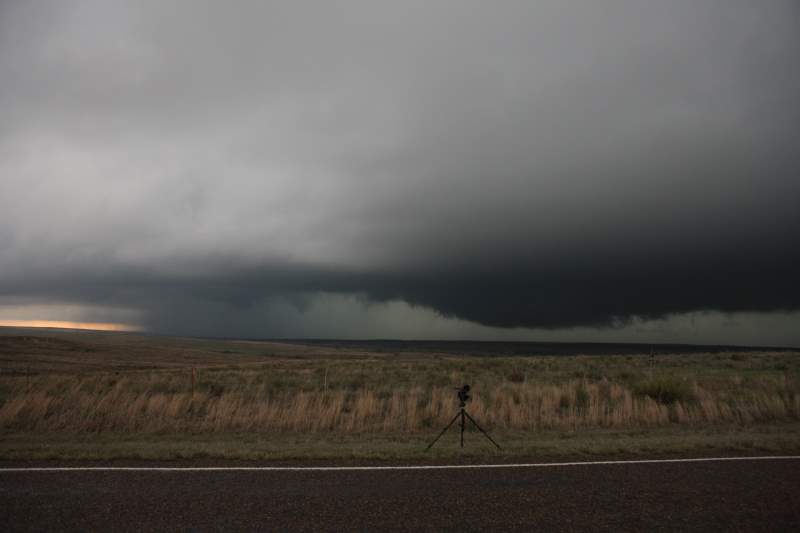 Re-positioned.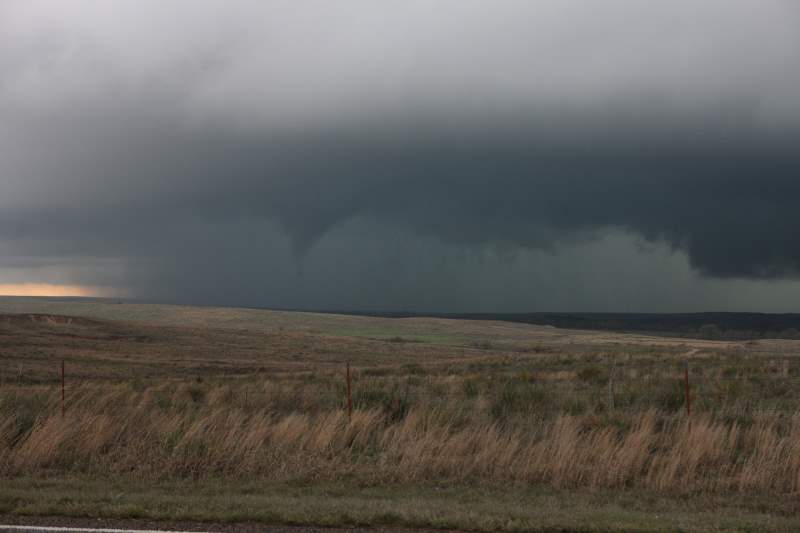 Tornado No.5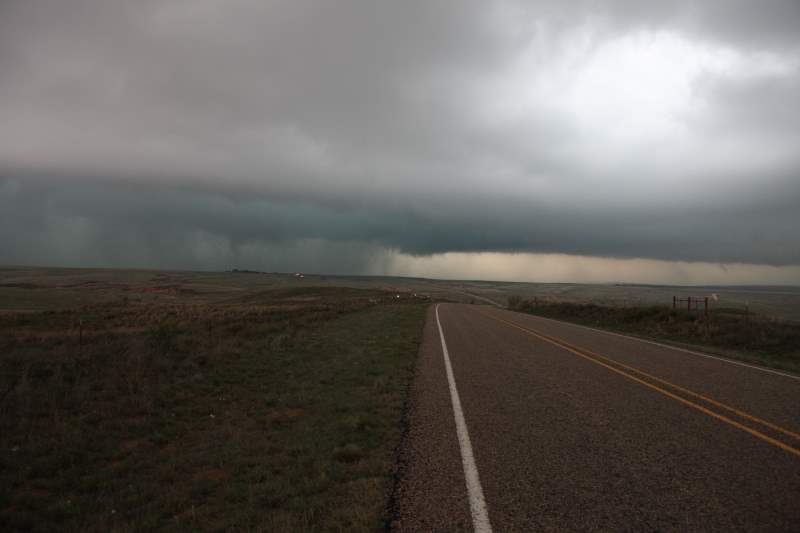 HAIL CORE!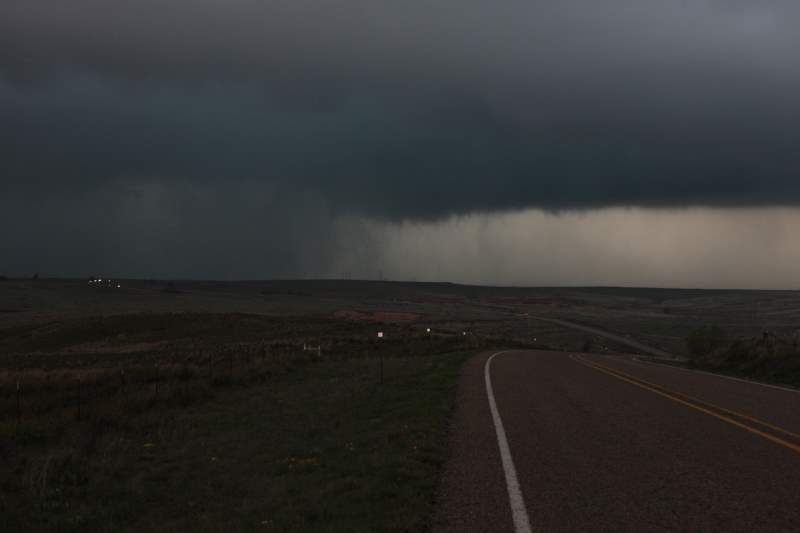 Confirmed and verified.. SOFTBALL SIZED HAIL... 3.5"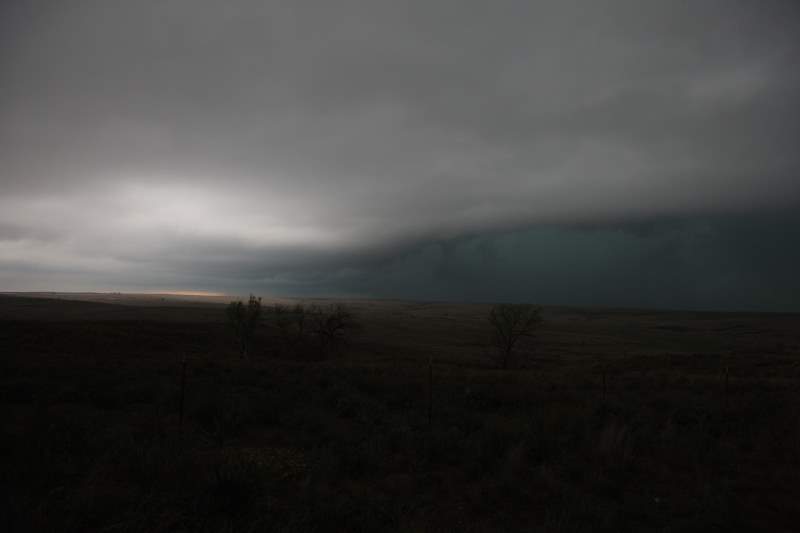 This would destroy the car.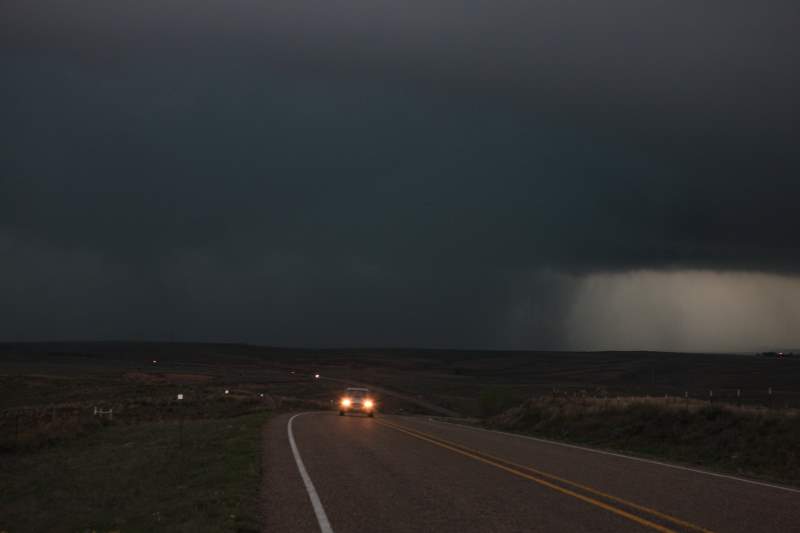 I was way back.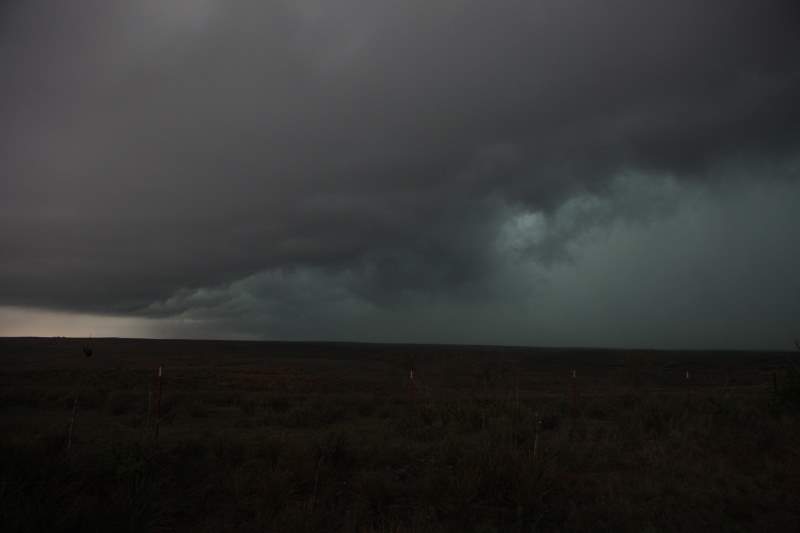 A whole heap of chasers nearly got written off.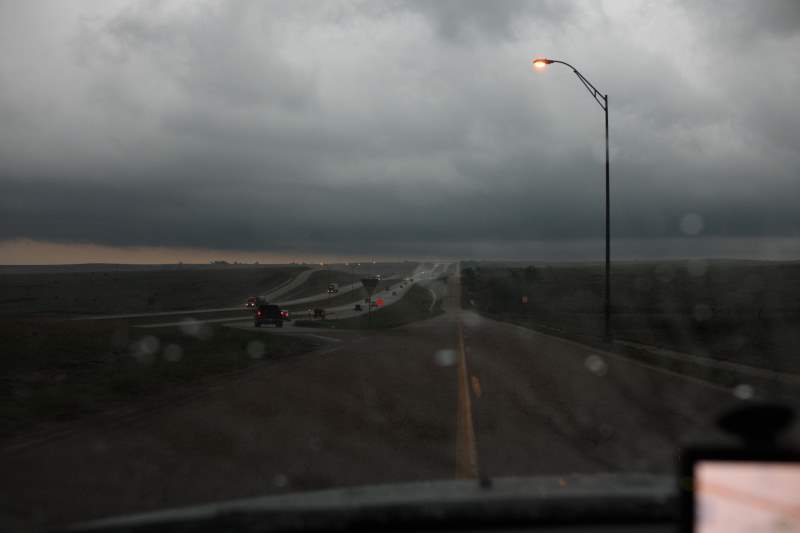 The storm has formed into a line of right moving cells.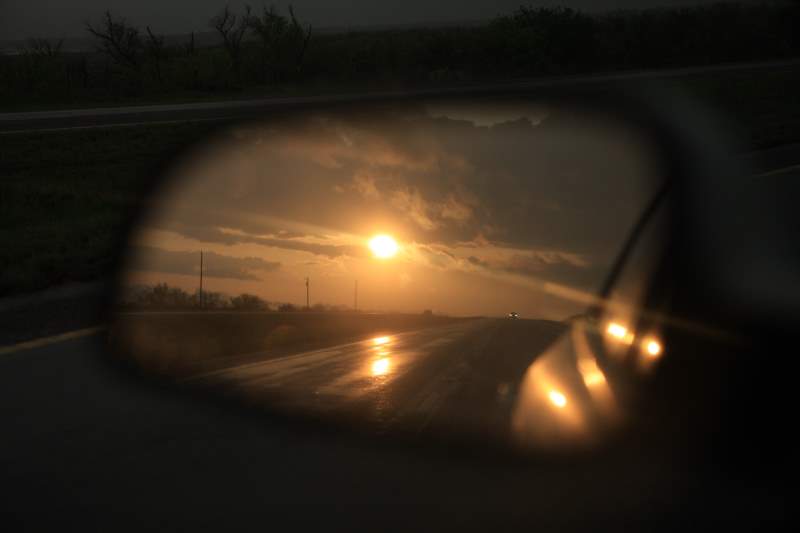 Every chaser is now rapidly heading East to get out of its path.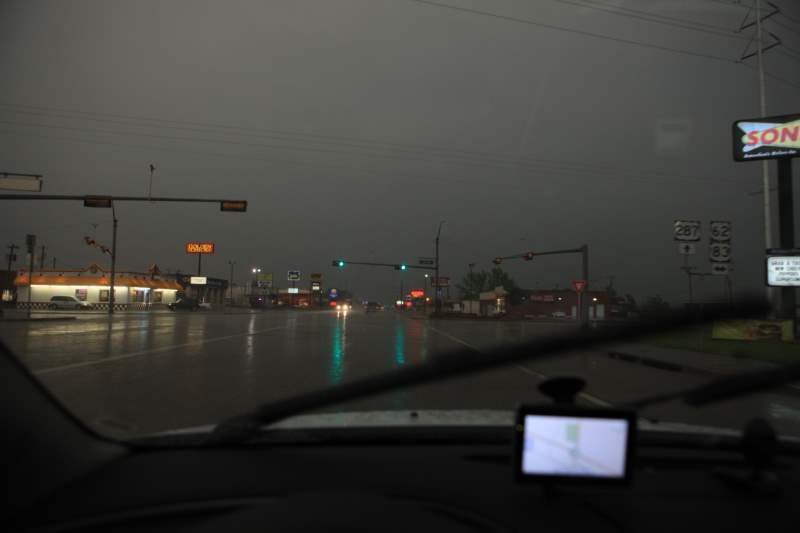 Re-entering edge of the core on a southern storm. This dropped a mile wide wedge tornado for almost 45 minutes.
The storm was completely embedded in rain. WAY too dangerous to chase.. So I did not.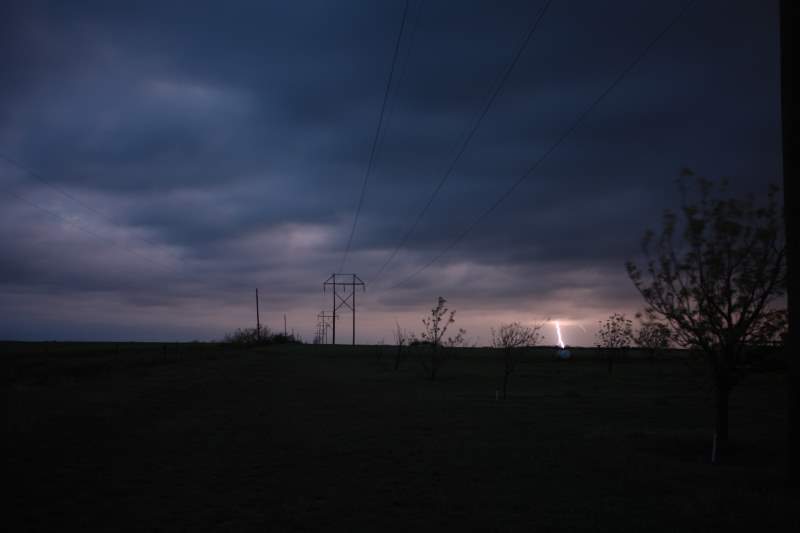 Time for lightning shots.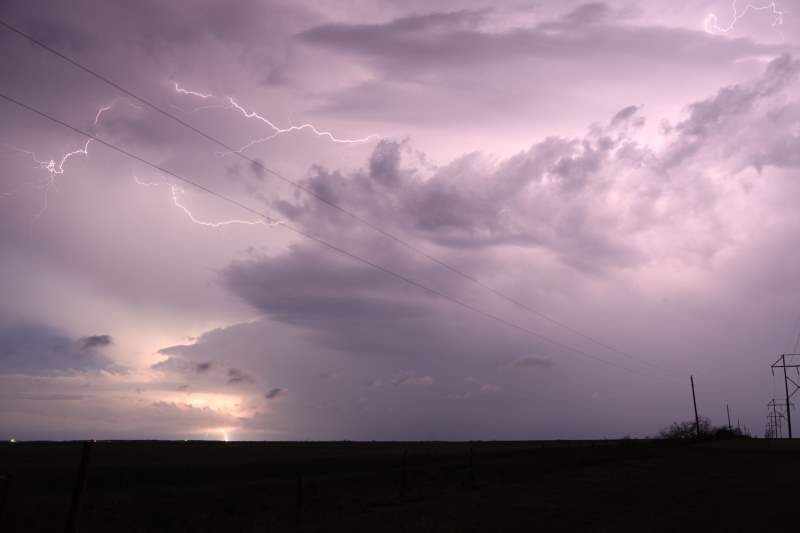 Nice.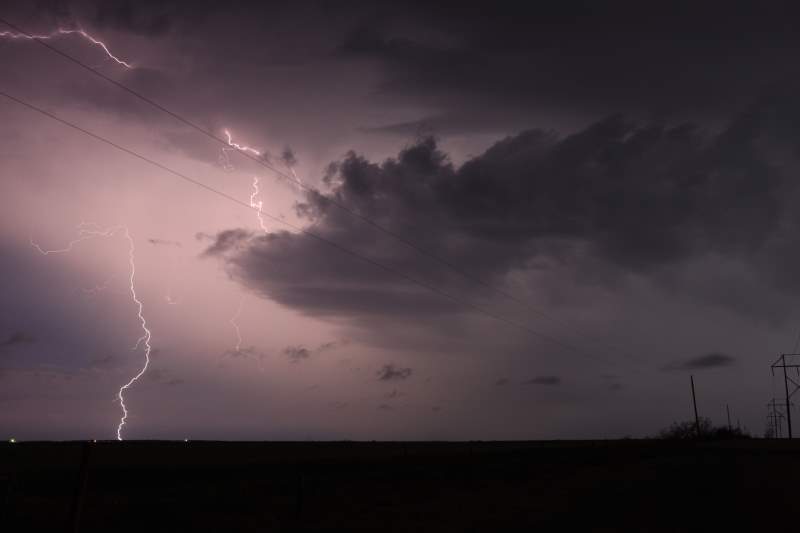 Very nice.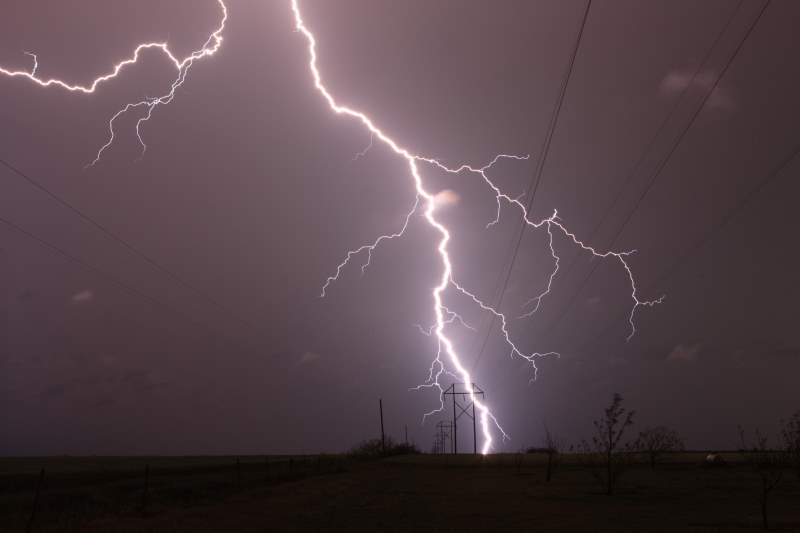 OMG!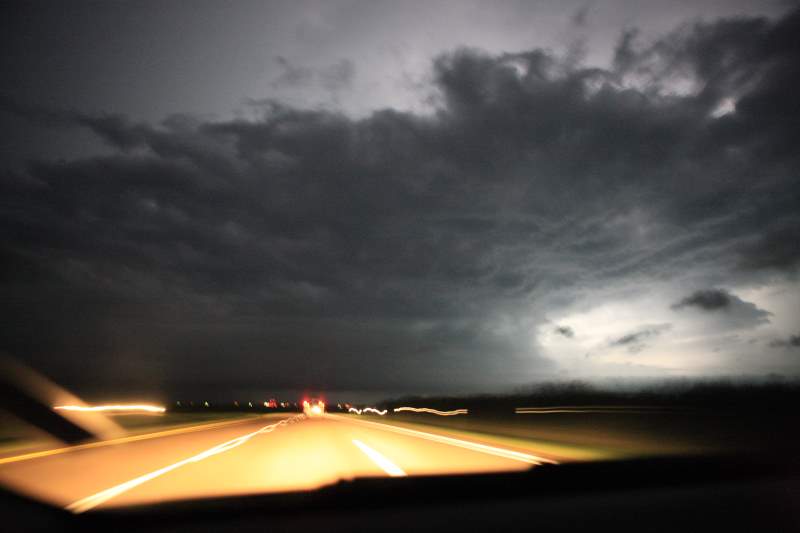 This storm is still dropping tornadoes.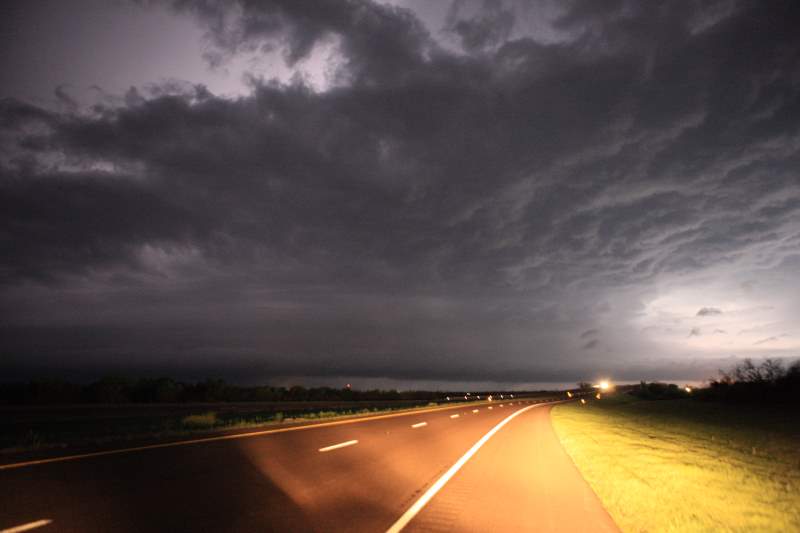 Tornado warned.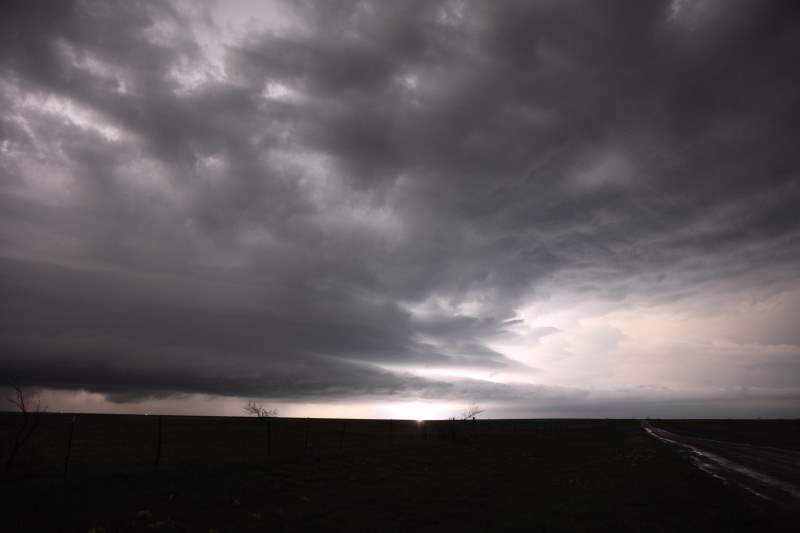 Last few shots for the night.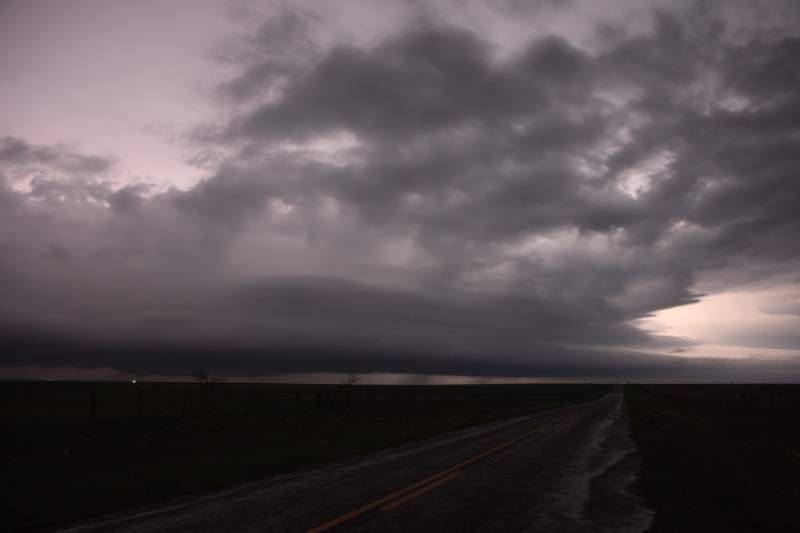 What a day.