USA Storm Chasing Expedition - 06 May, 2009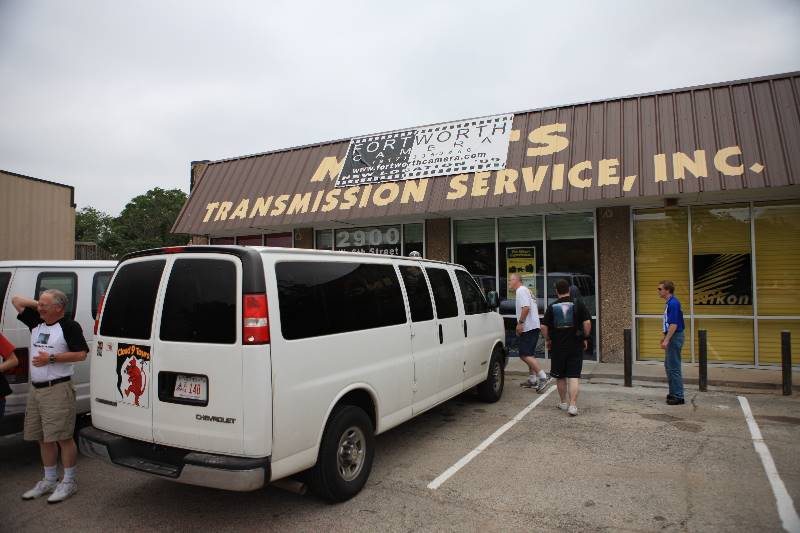 The team restocking on some much needed photographic equipment.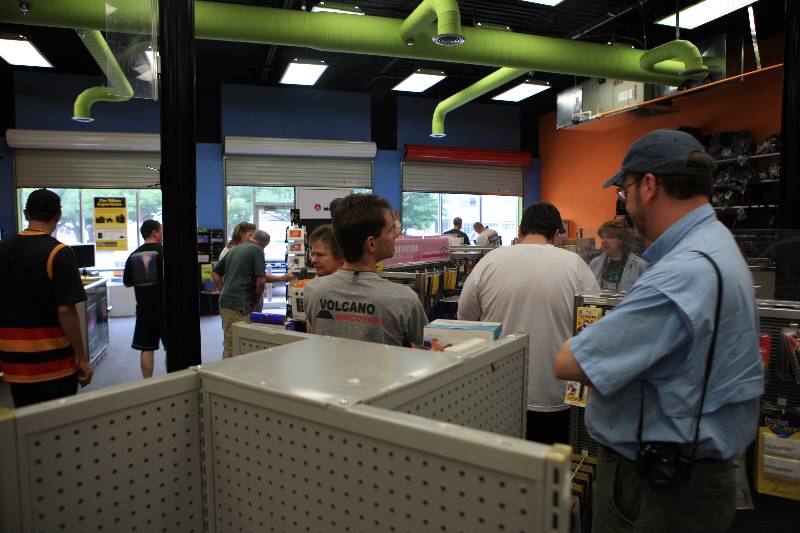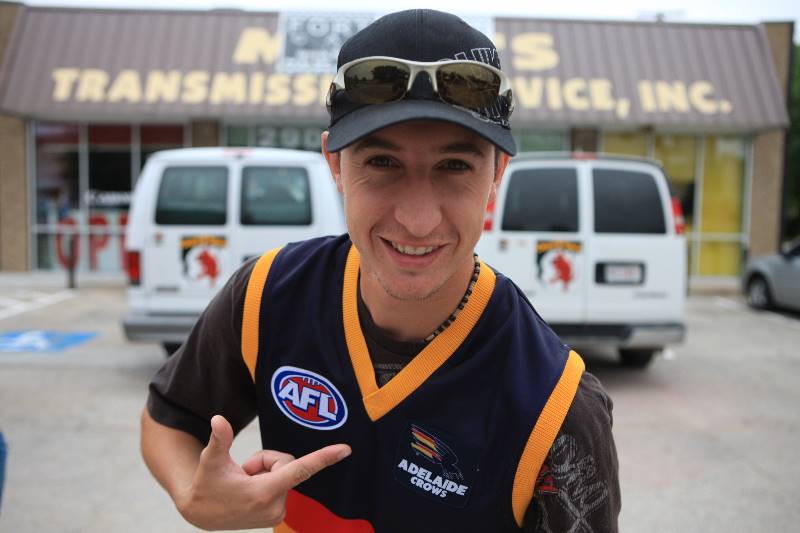 Brad (supporting his local Adelaide Crows)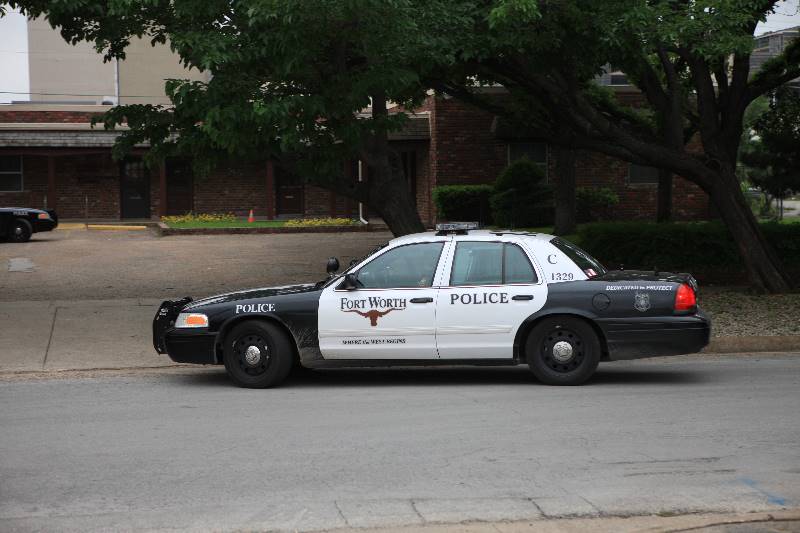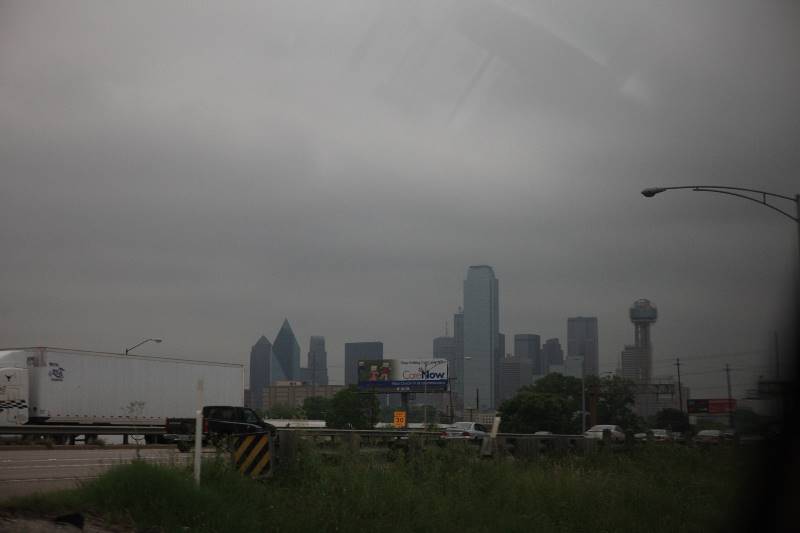 Dallas, TX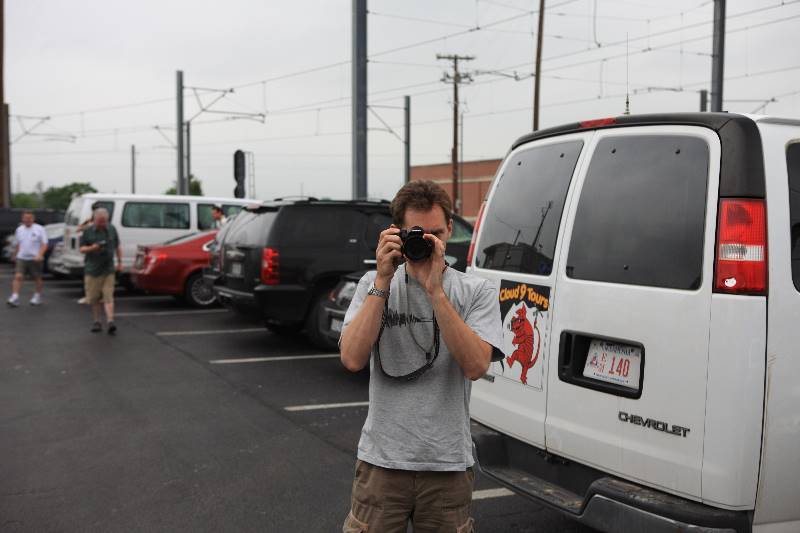 It's a photographic showdown with George.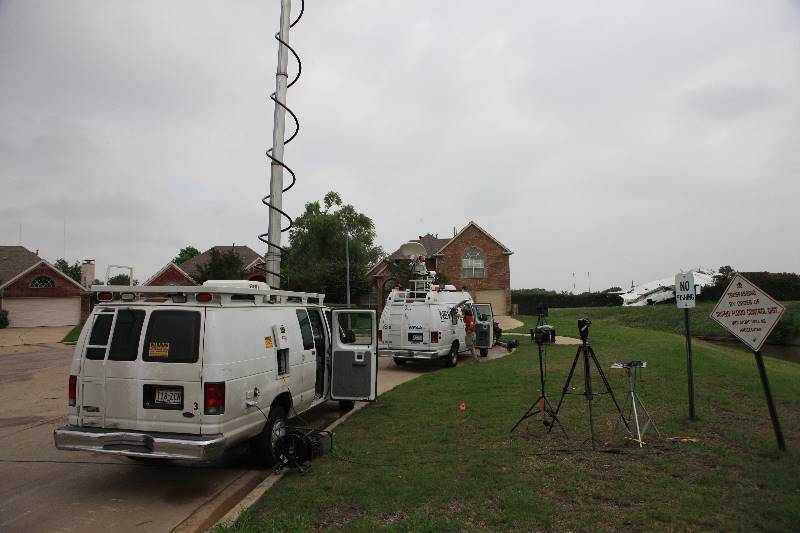 The site of the stadium collapse.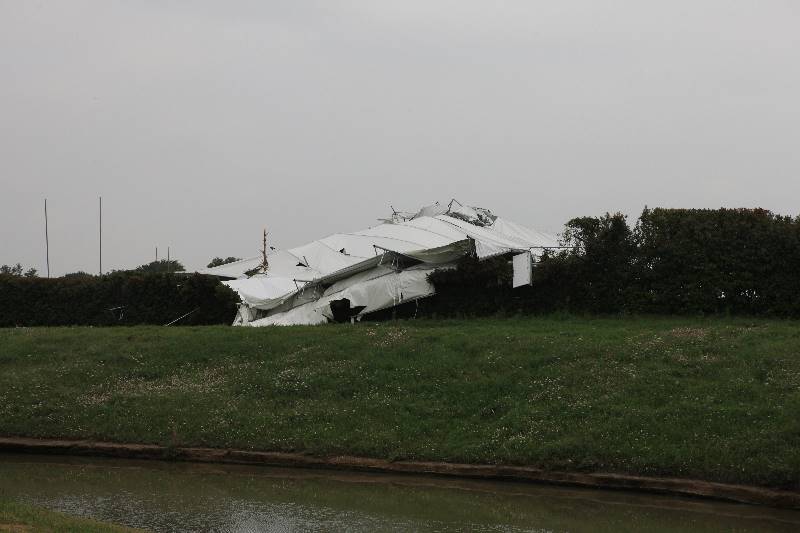 That's pretty much destroyed.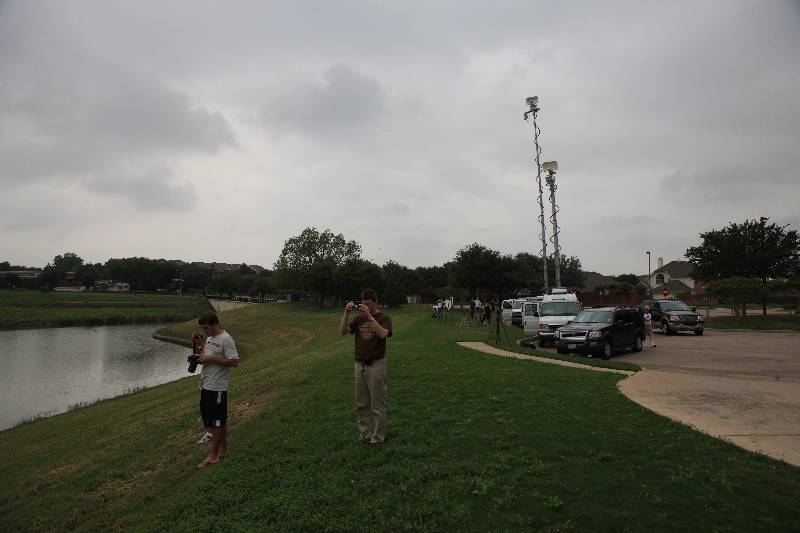 I met up with one of the news truck engineers and discussed the day of the storm.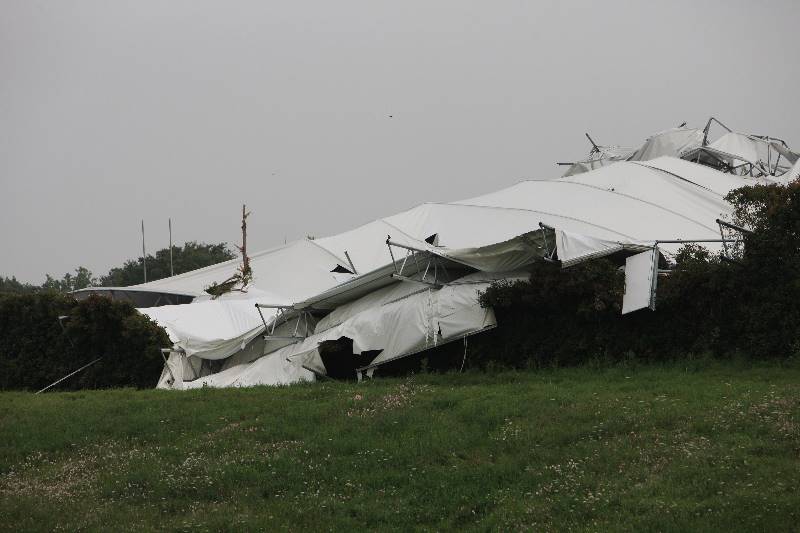 The engineer thanked me for passing on the storm information. He confirmed the storm hit within a couple of minutes of the time I was predicting.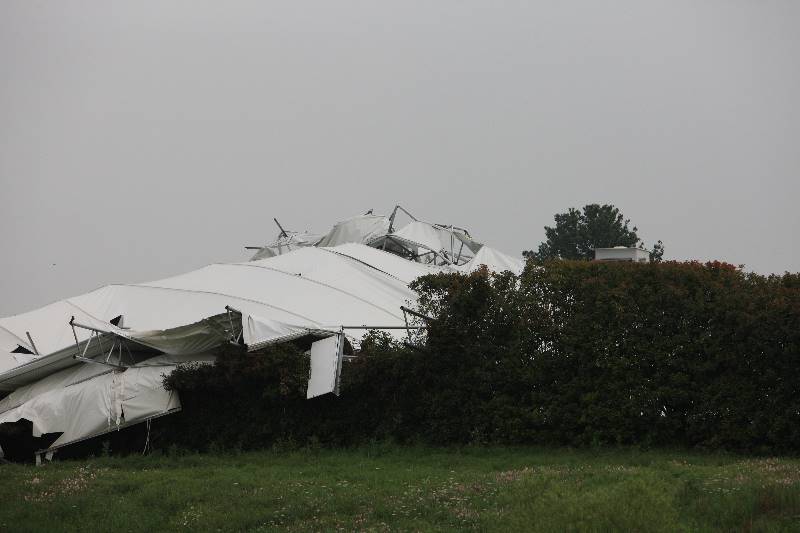 The storm went on to produce hail and damaging winds.....
Strong enough to damage the news link trucks and injure the crews.