USA Storm Chasing Expedition - 03 May, 2009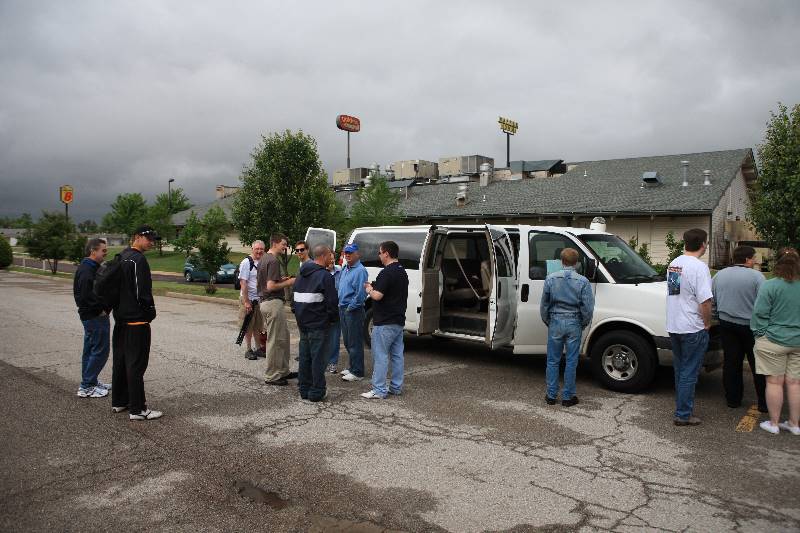 Cloud 9 Tours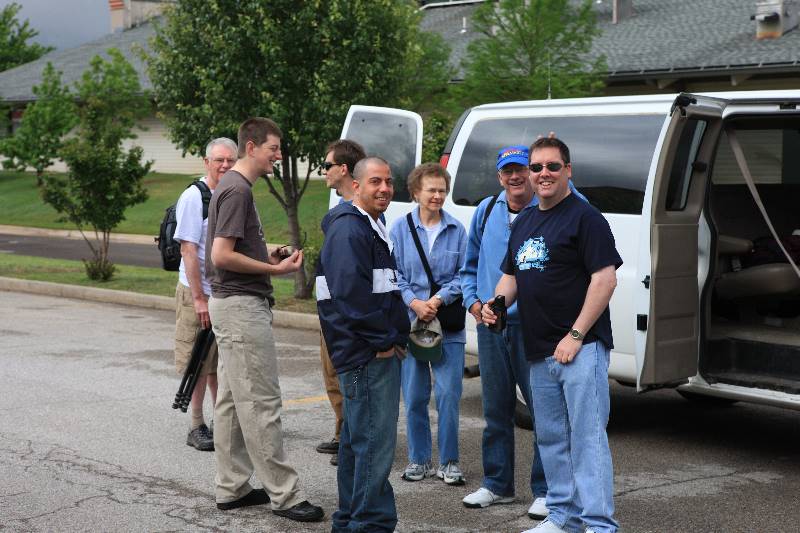 The usual group - Mark (right) knows the script of movie Twister from start to finish.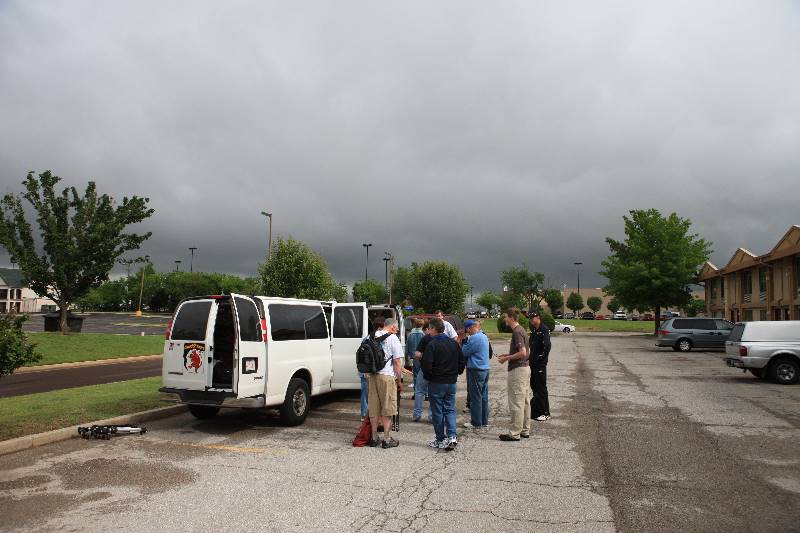 No Storms today.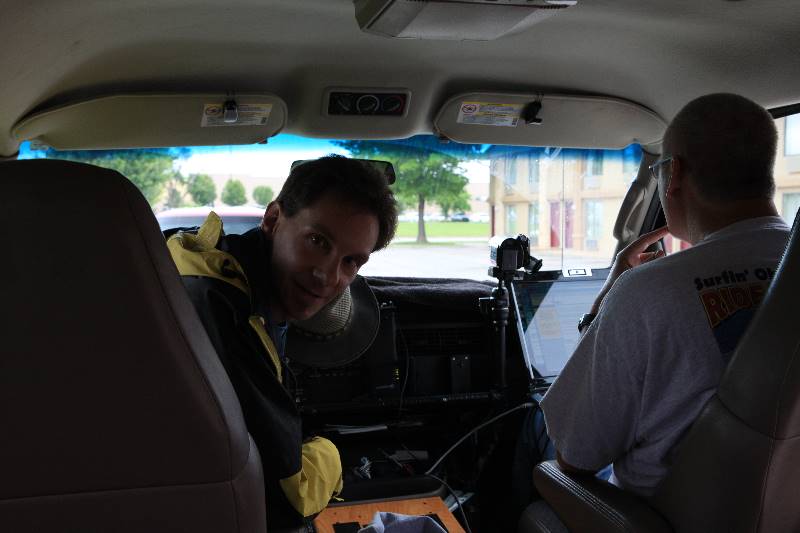 Hello George.. Good to see you are still alive.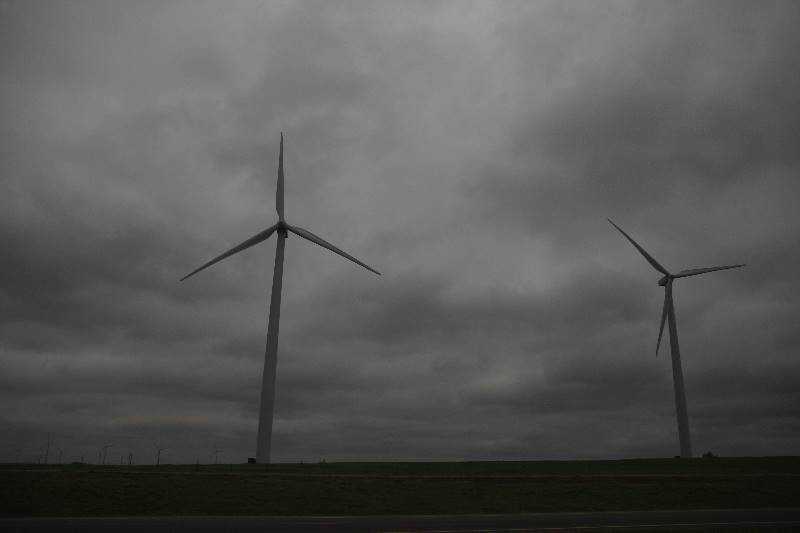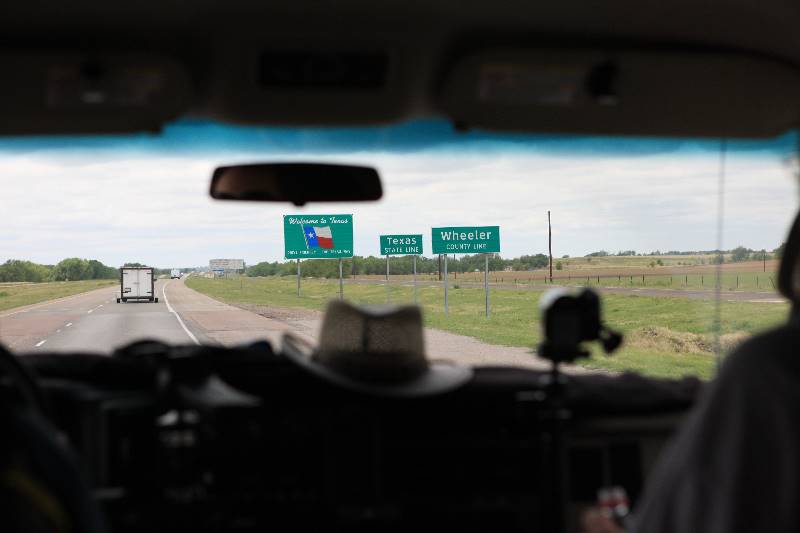 Crossing the Texas border, big steaks are on the menu for tonight.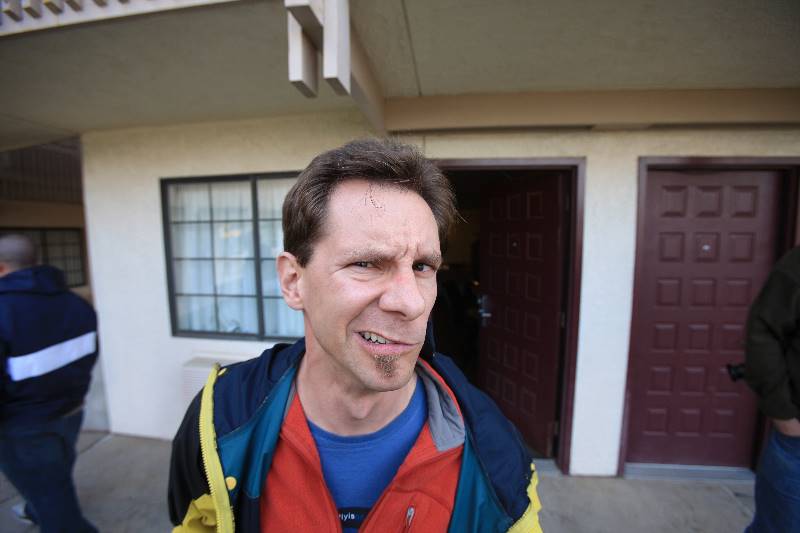 George playing up to the camera.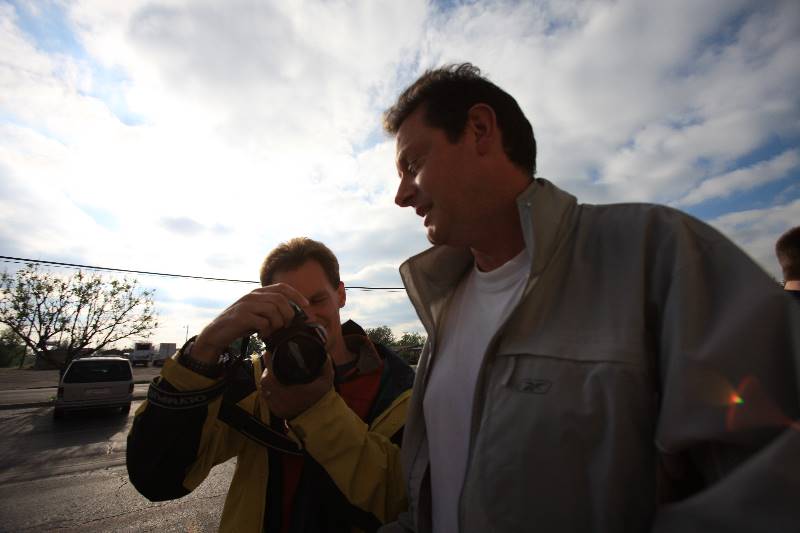 Jean Pierre (From France) - Bonjour J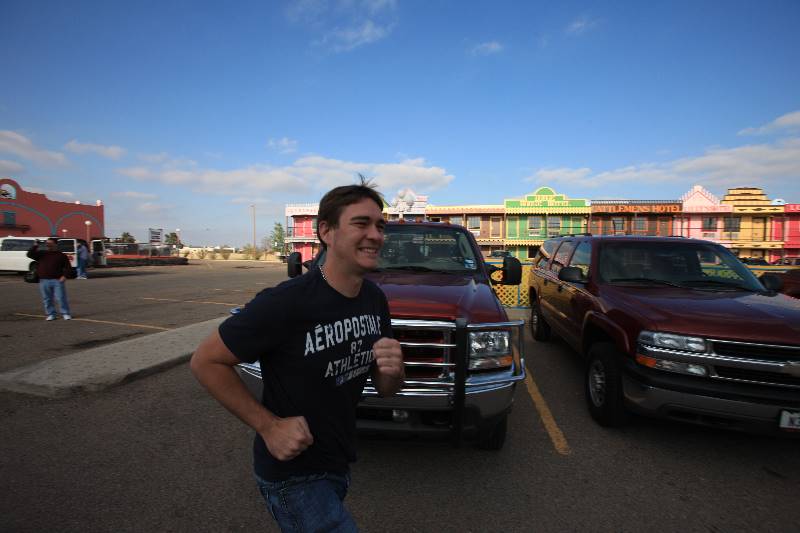 Mike Thiess running to get his steak order in first.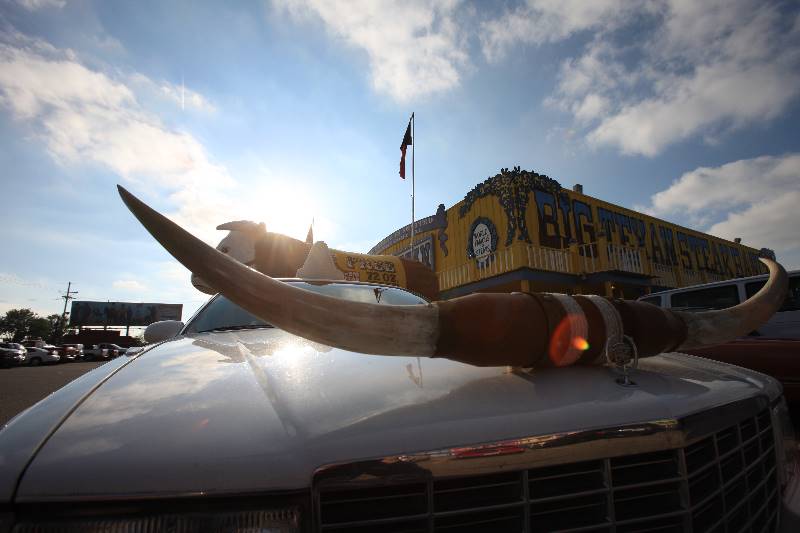 Great limos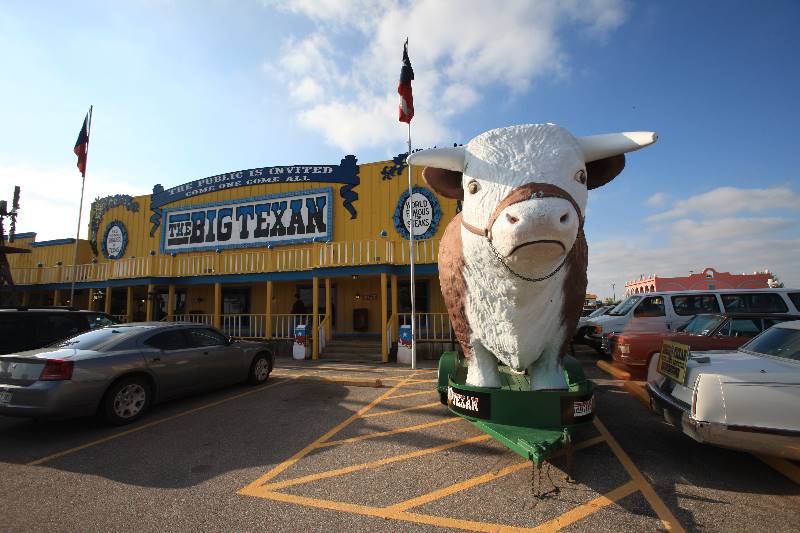 Welcome to the Big Texan Steakhouse.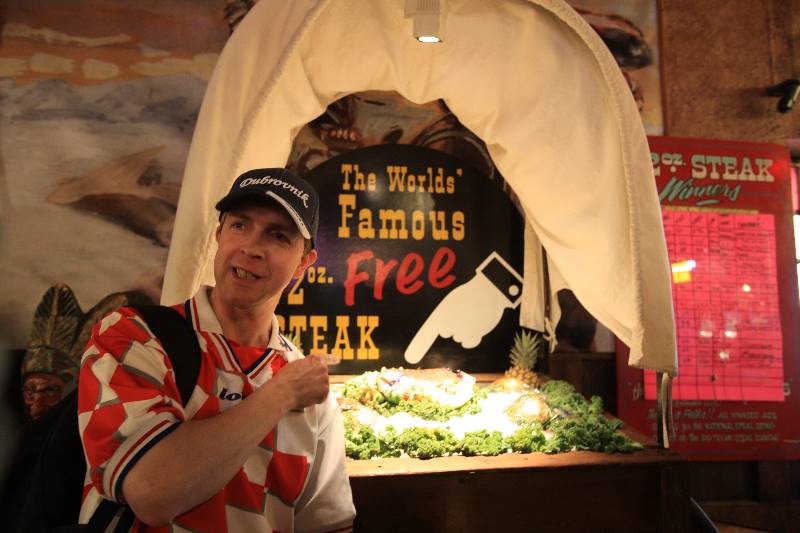 Ray's thinking "I gotta eat that?"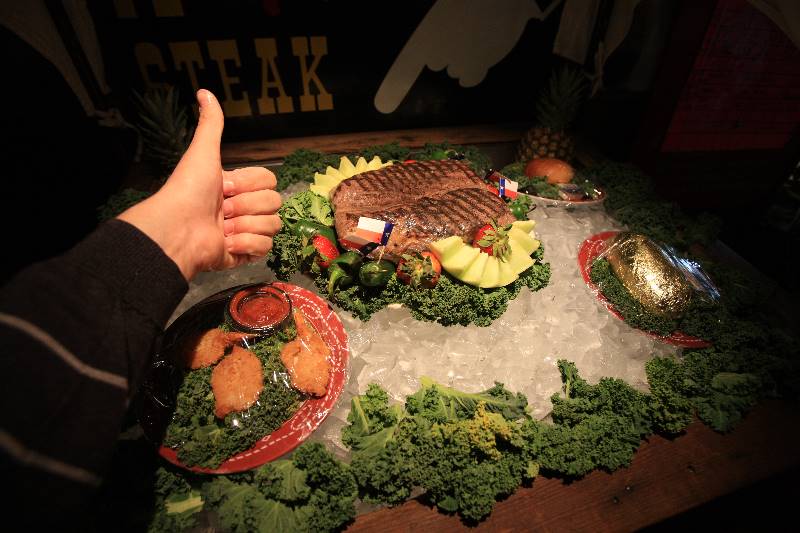 2.04116567 kg of Meat + 4 side serves.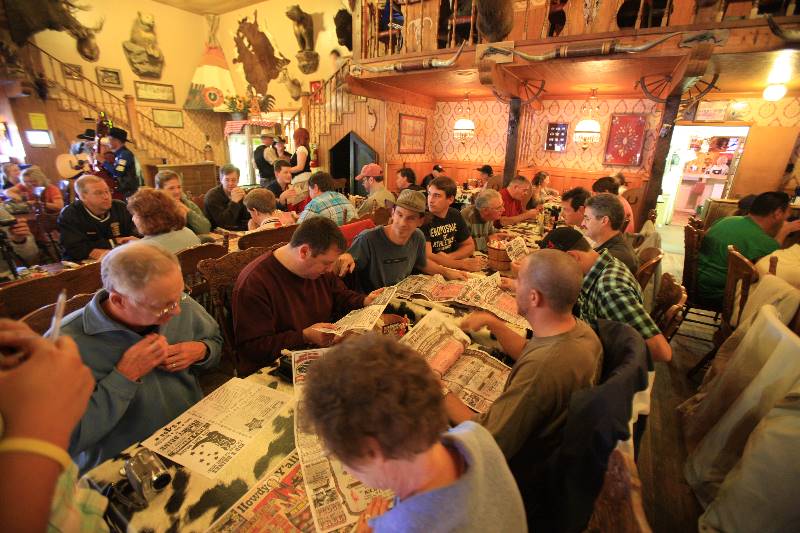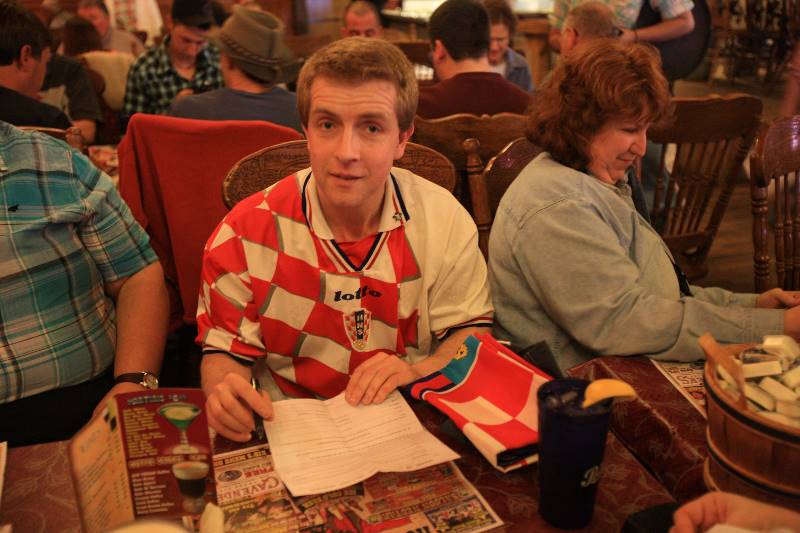 Ray signing the contract.. One Free steak if you finish.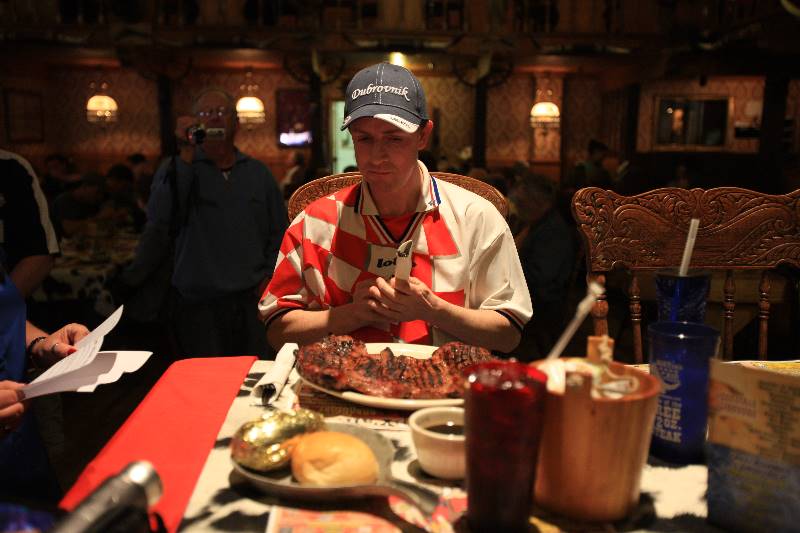 What was he thinking?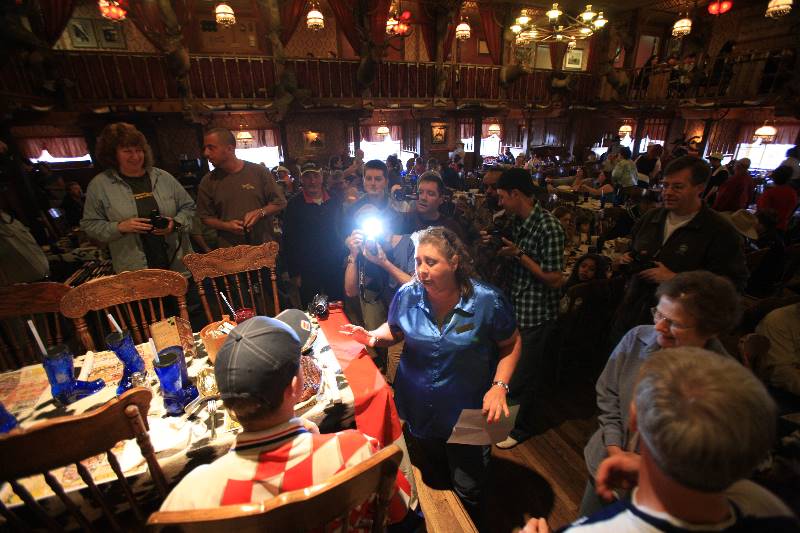 All eyes on Ray..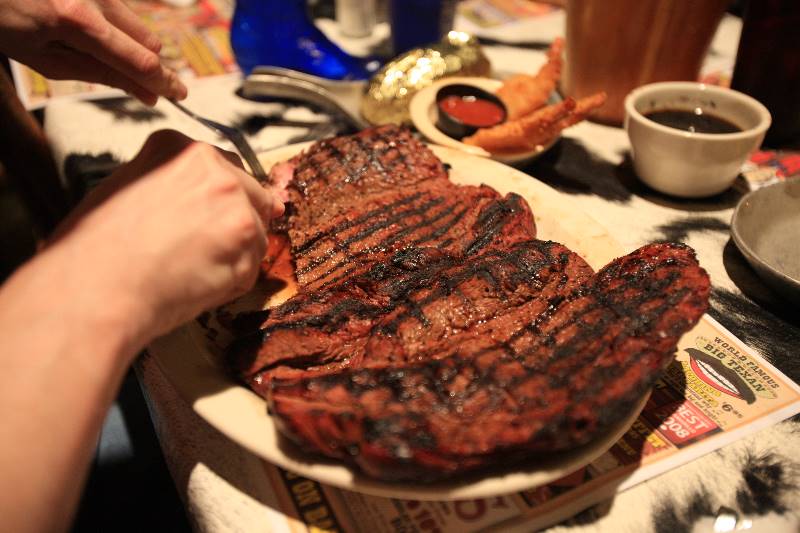 Ok. this is sick.. I must try it one day.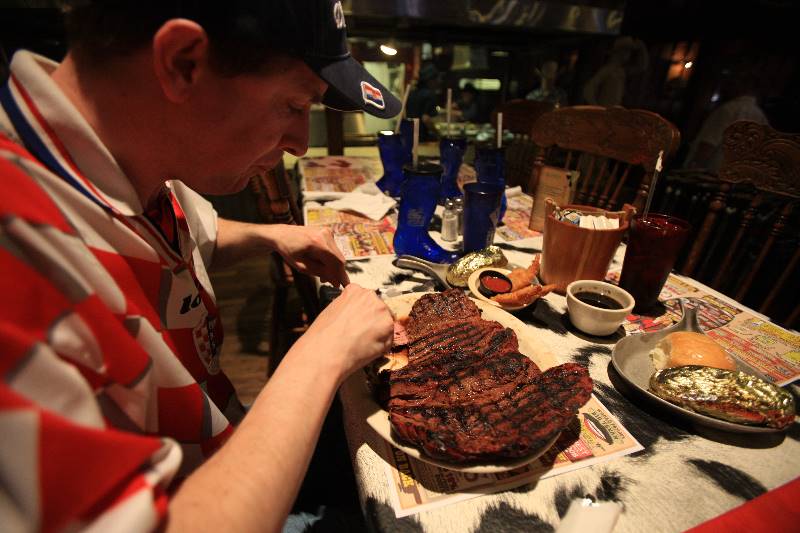 You think Tornadoes are dangerous...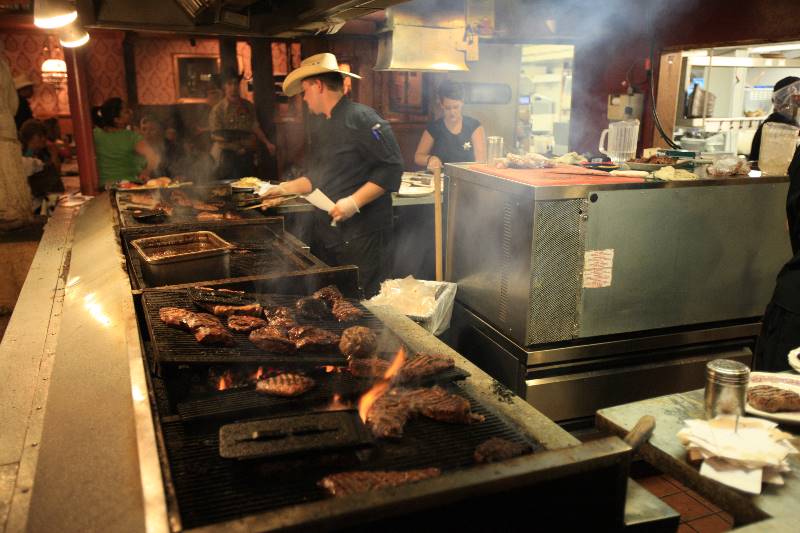 Looks delicious.. Apologies to my vegetarian friends. You may want to go to another gallery.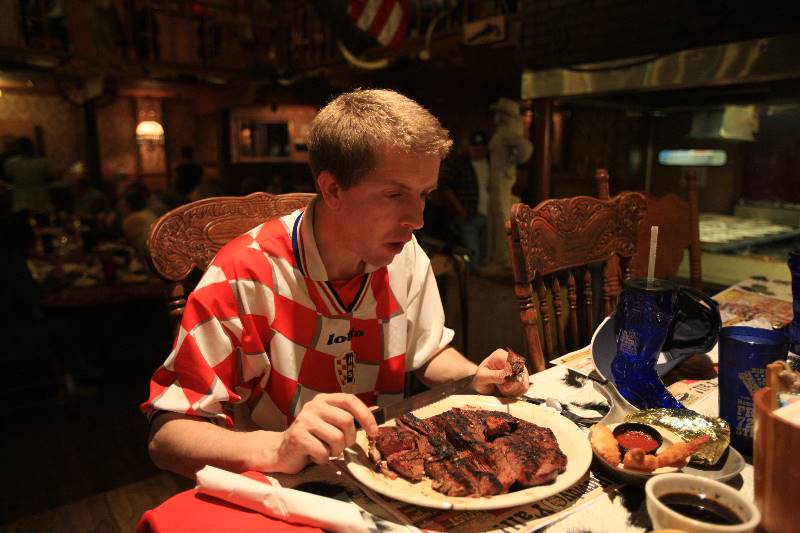 I don't think Ray will get through it.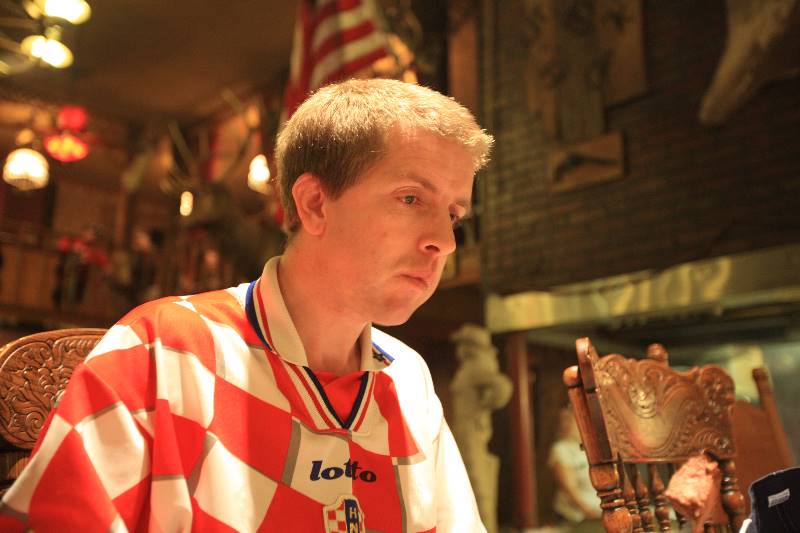 Ray does not look well.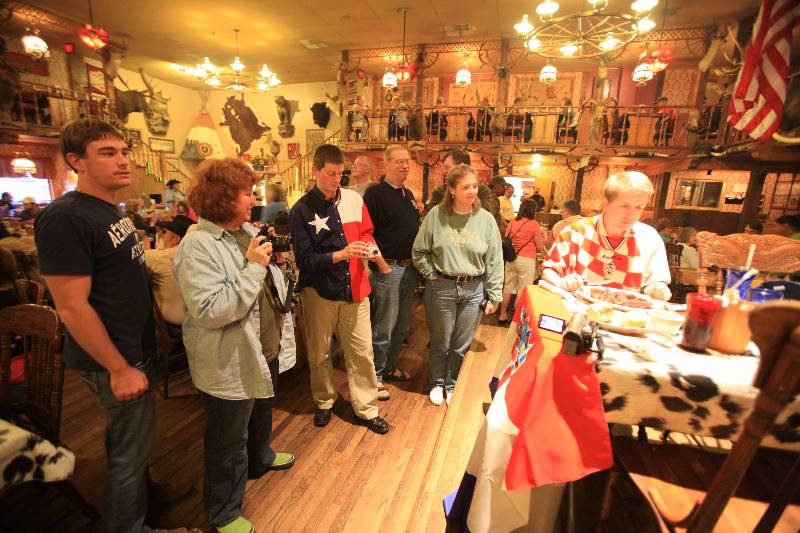 We're all watching on.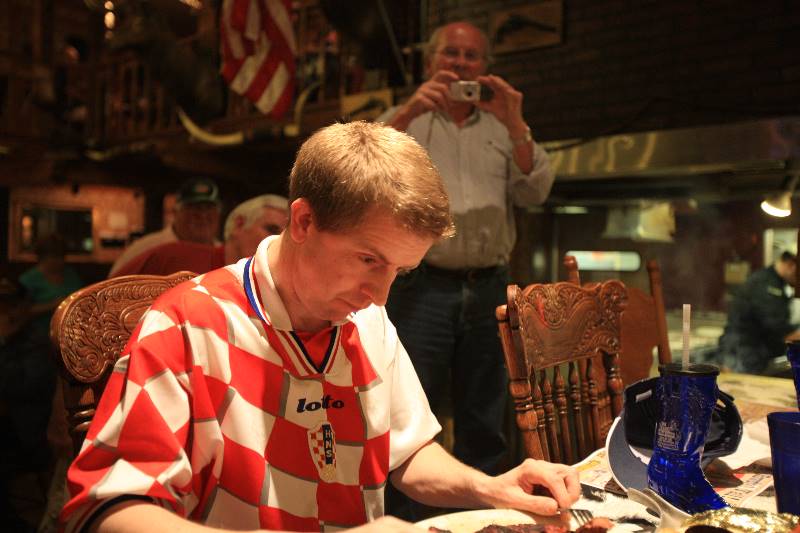 Ok.. This is really sick.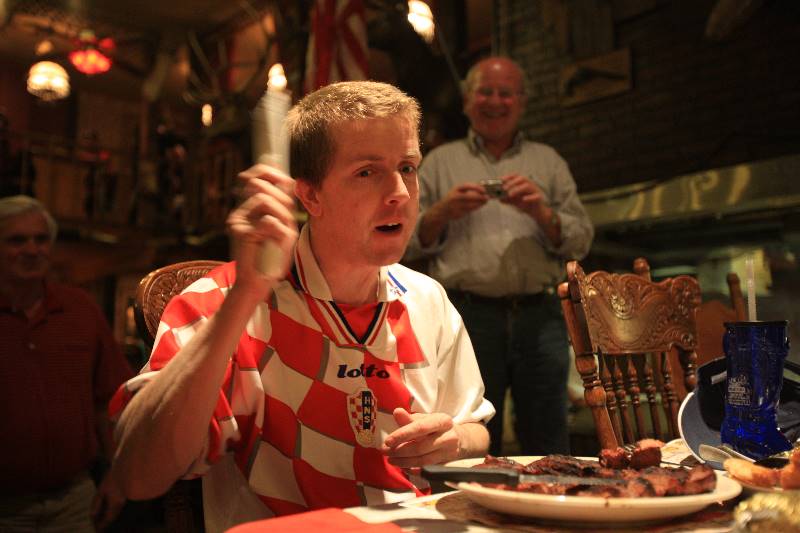 Waving the white flag.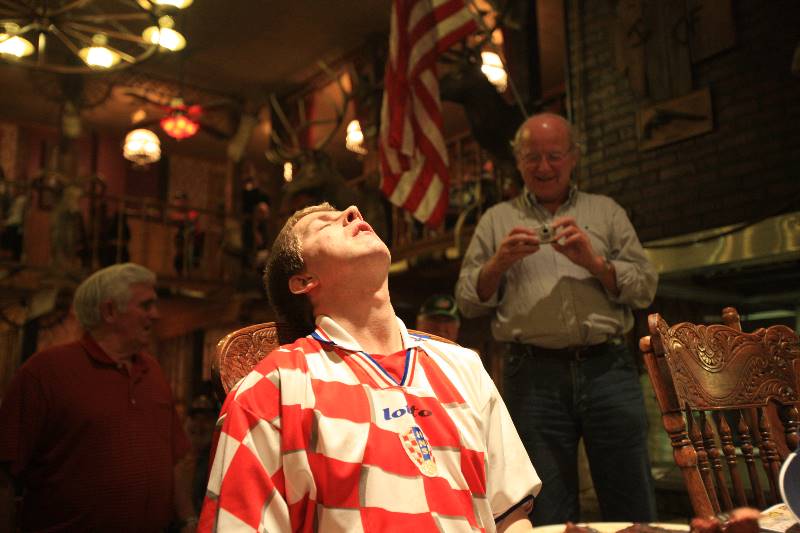 Thought that would happen. Total eaten = 43 ounces. (Beat George by 2 ounces)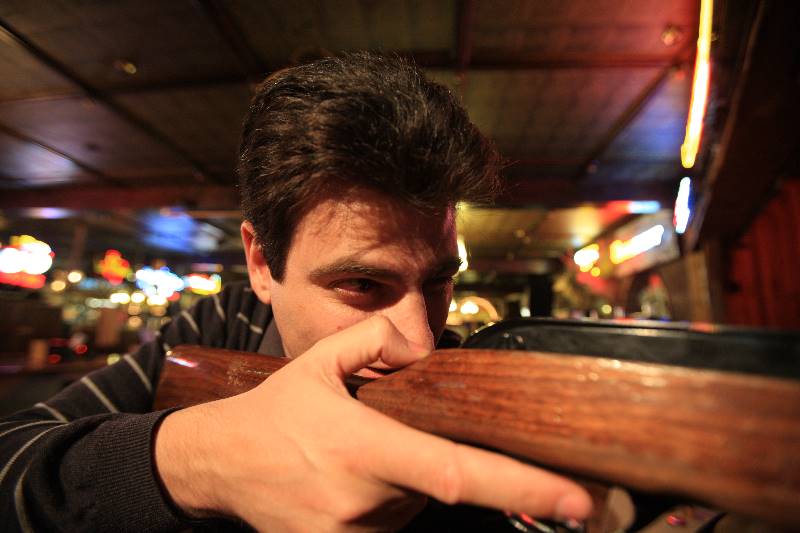 The usual shooting comp between me and George.