USA Storm Chasing Expedition - 02 May, 2009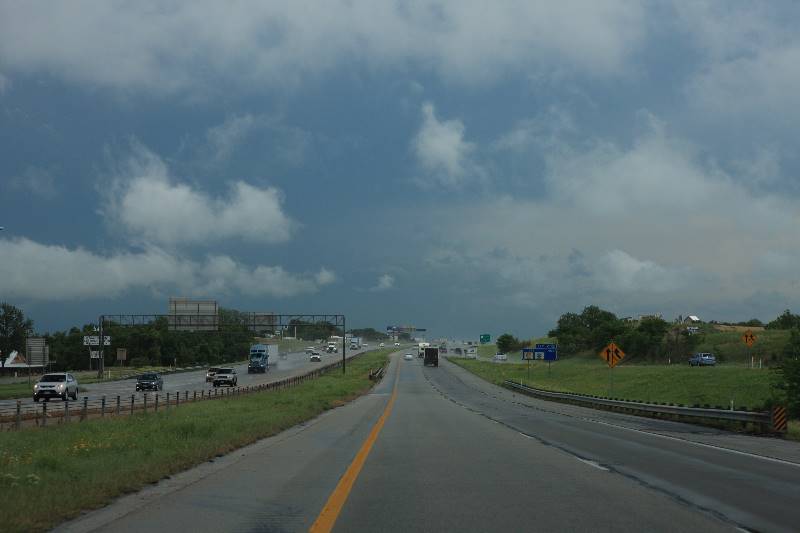 Heading towards Dallas.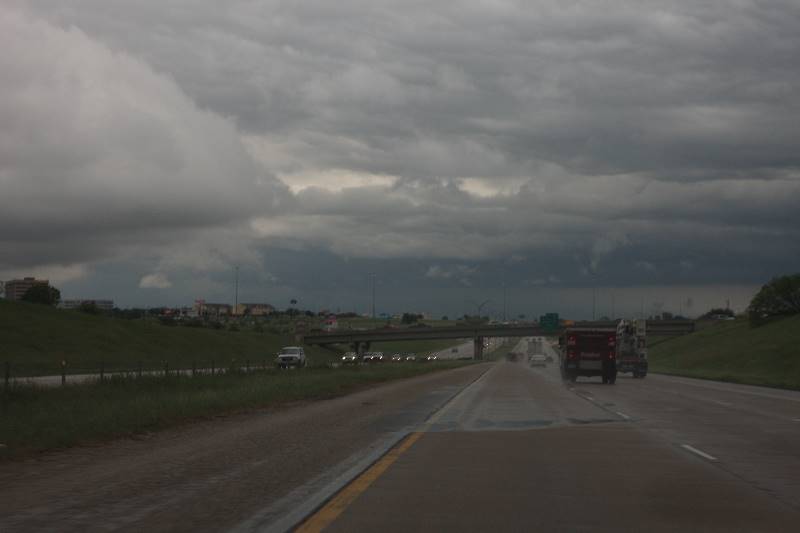 Storm cells firing up.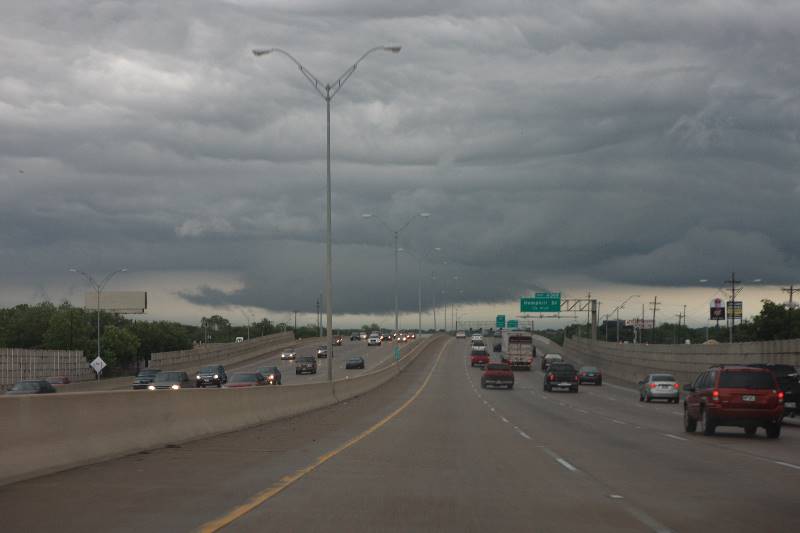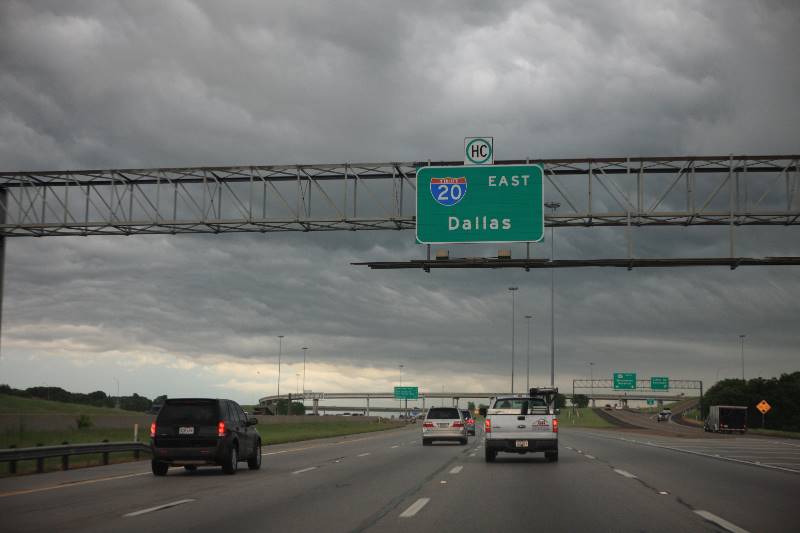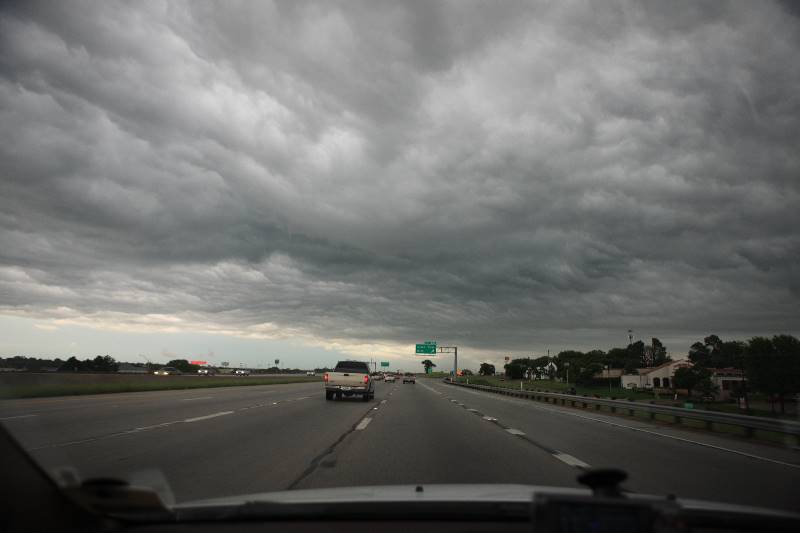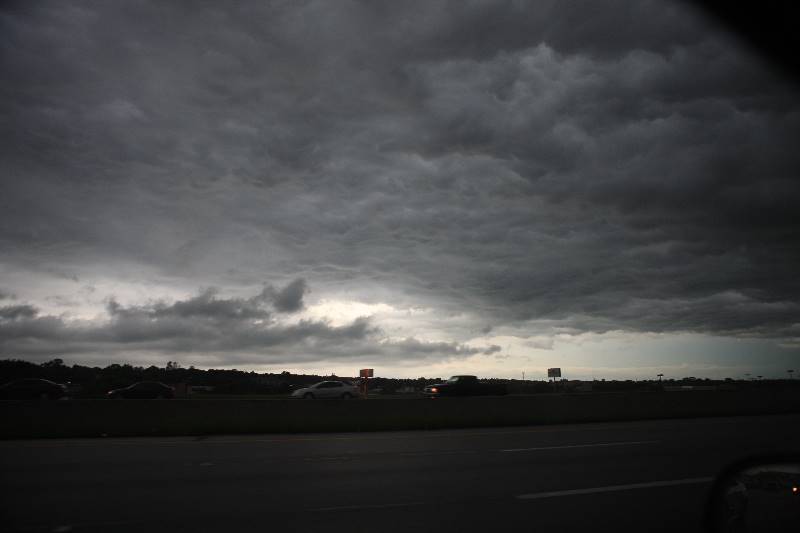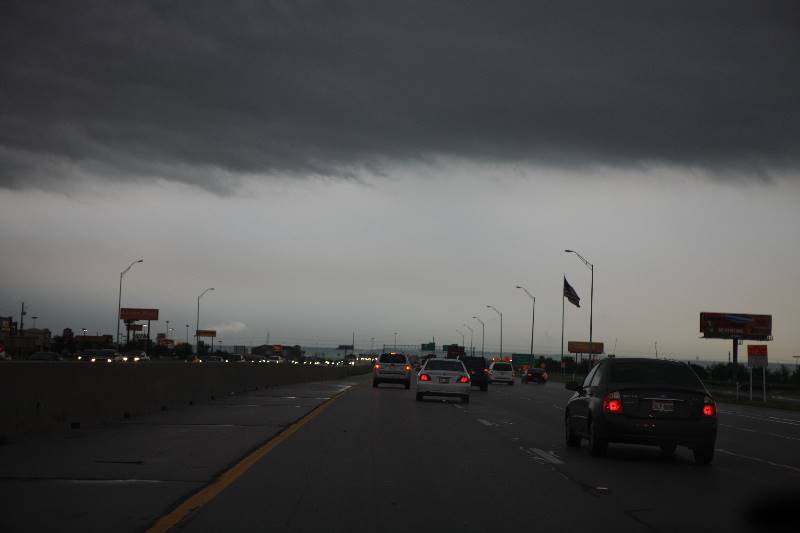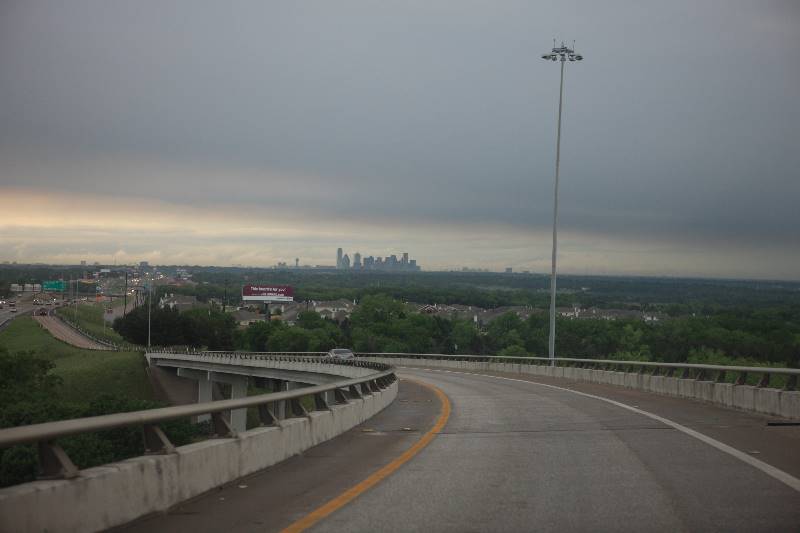 Dallas, Texas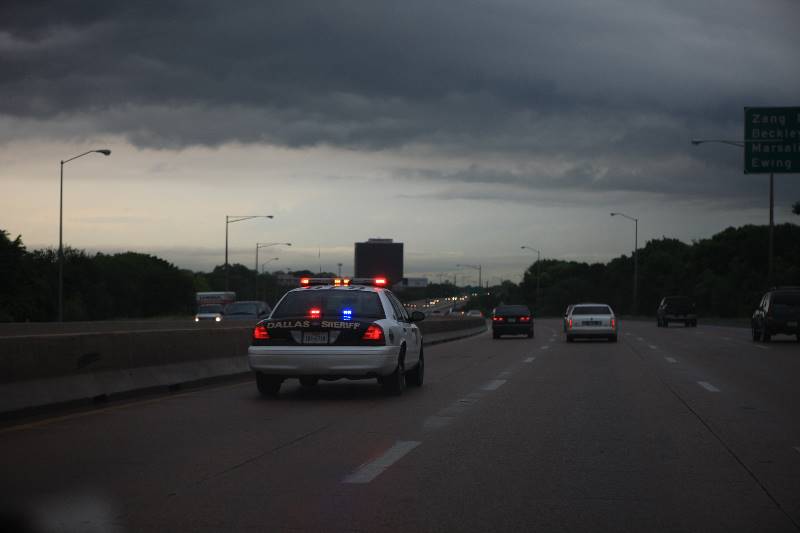 Police passing by.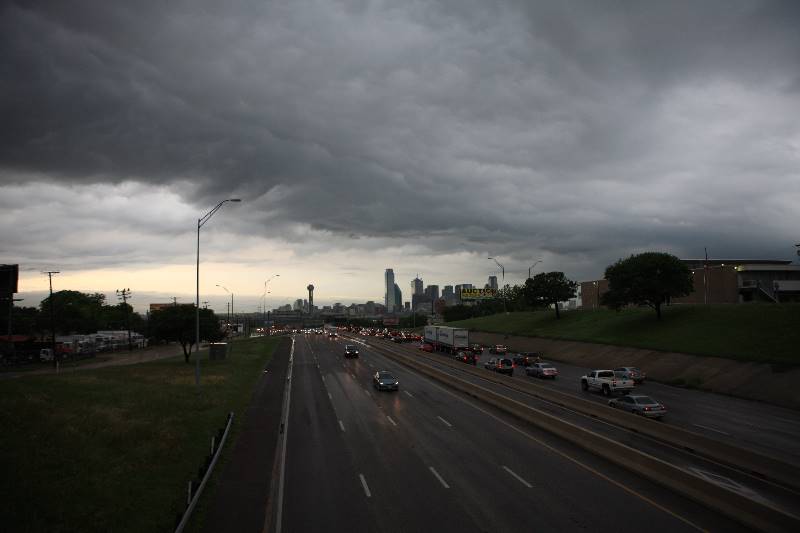 A nice skyline shot of Dallas.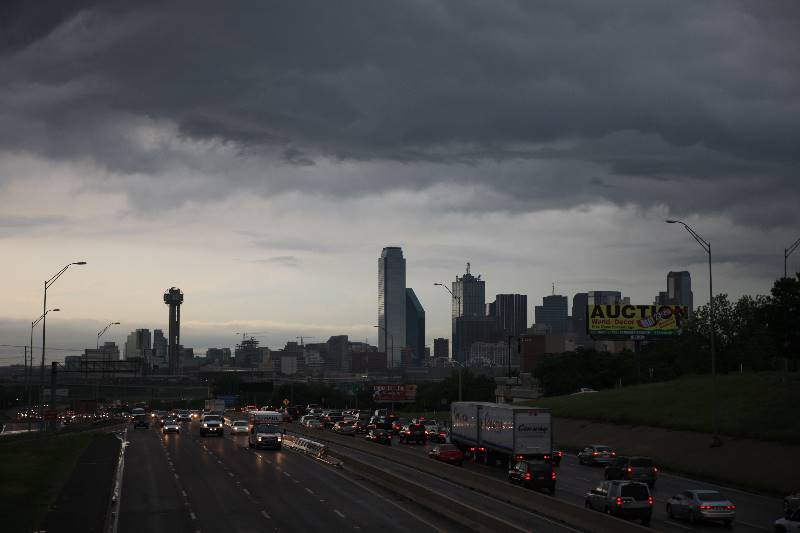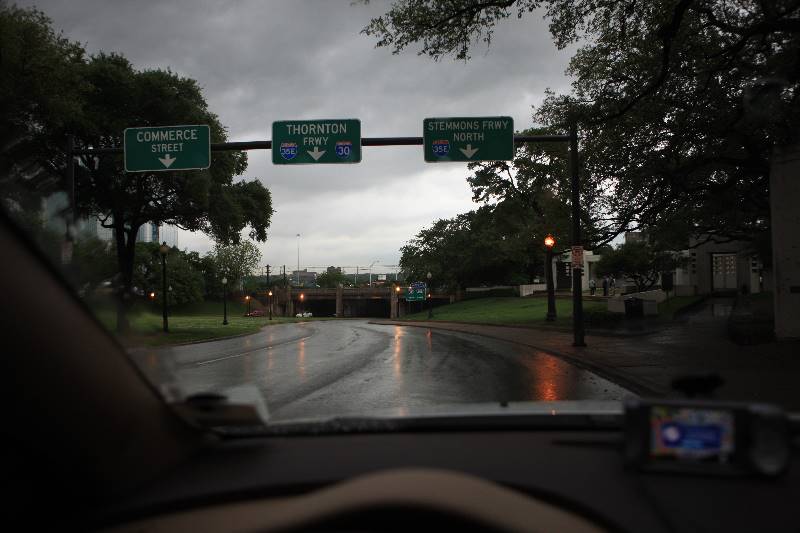 Dealey Plaza... Driving though the Kennedy Assassination site.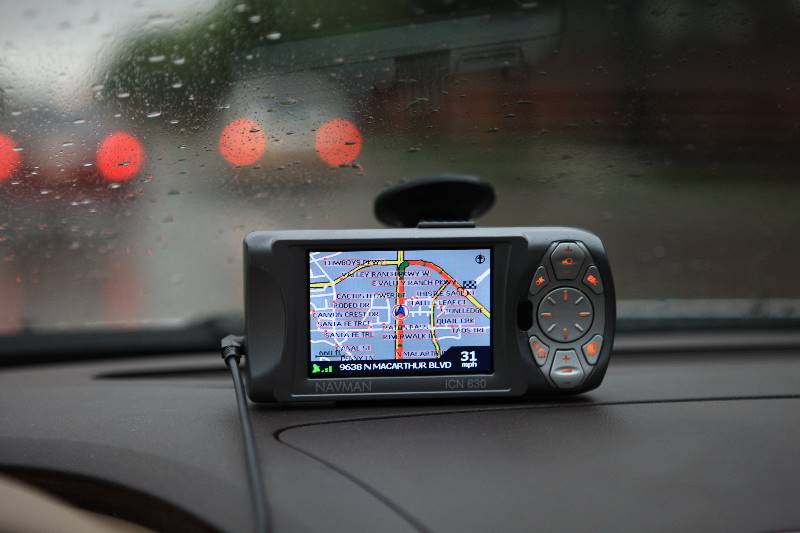 Now heading to a major incident where the Dallas Cowboys sports team practice stadium collapsed.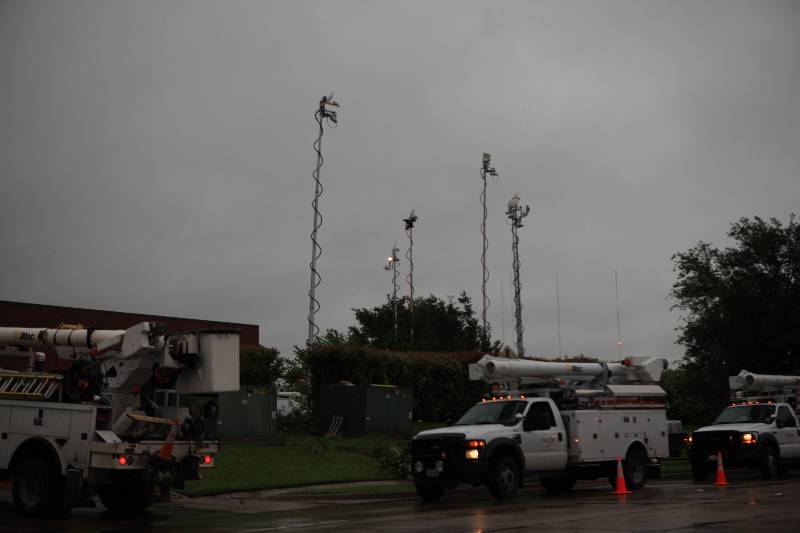 Major media coverage.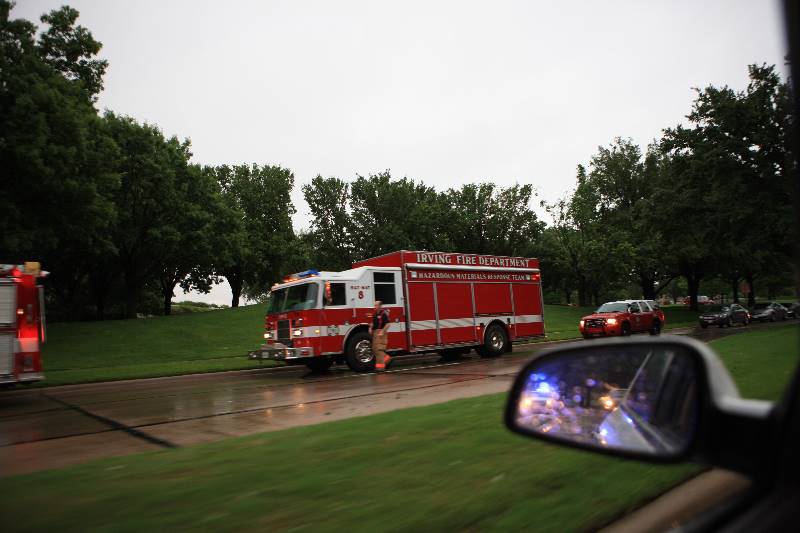 Fire trucks and EMS on scene.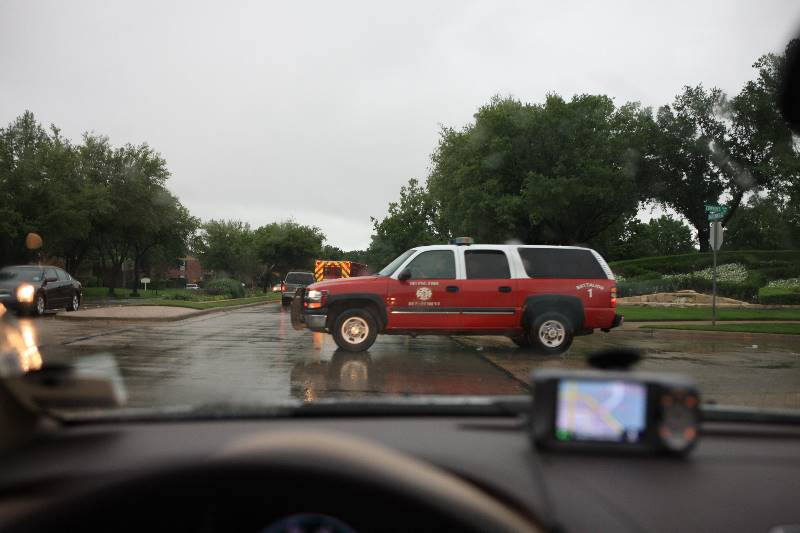 The practice stadium collapsed during the storm.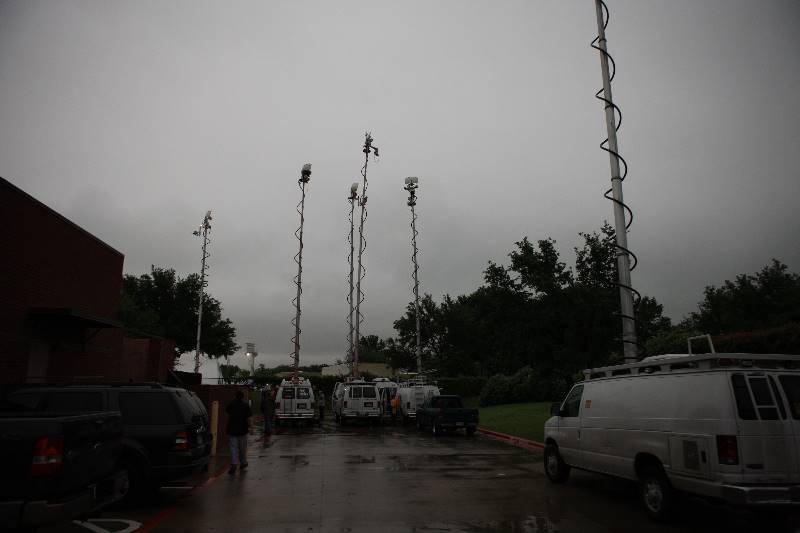 News coverage for this event was huge.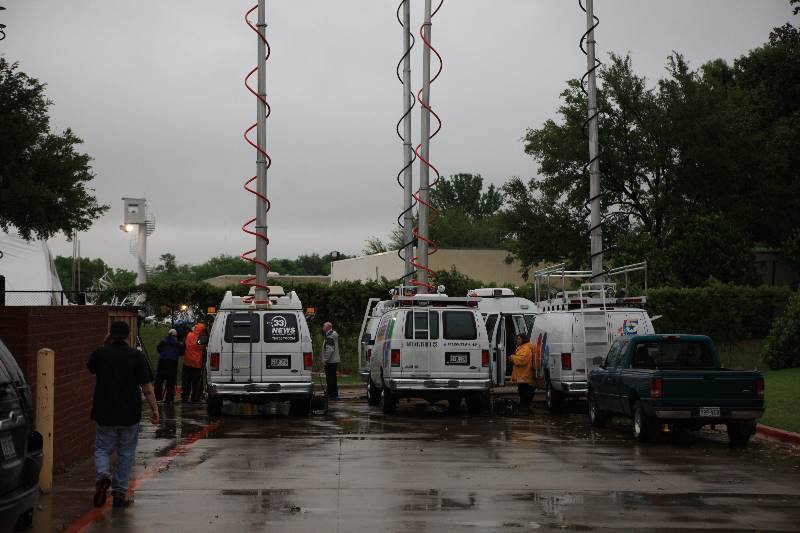 These trucks tend to be Lightning magnets.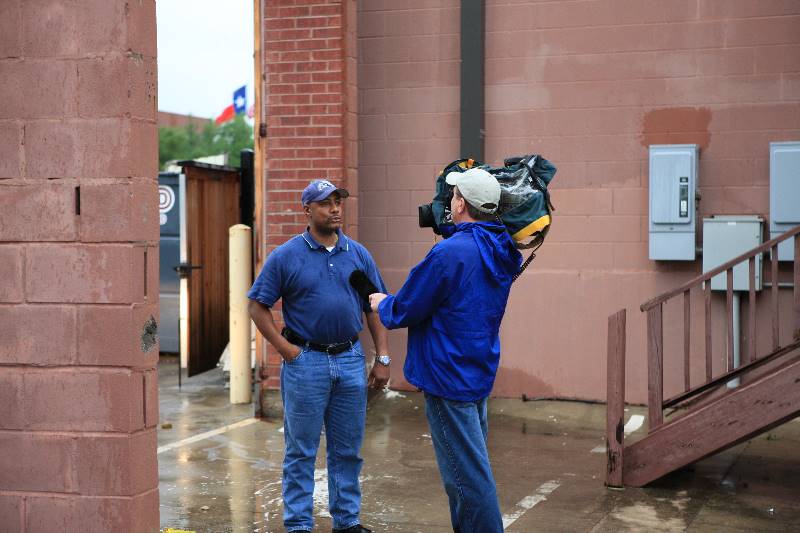 A witness being interviewed by local media.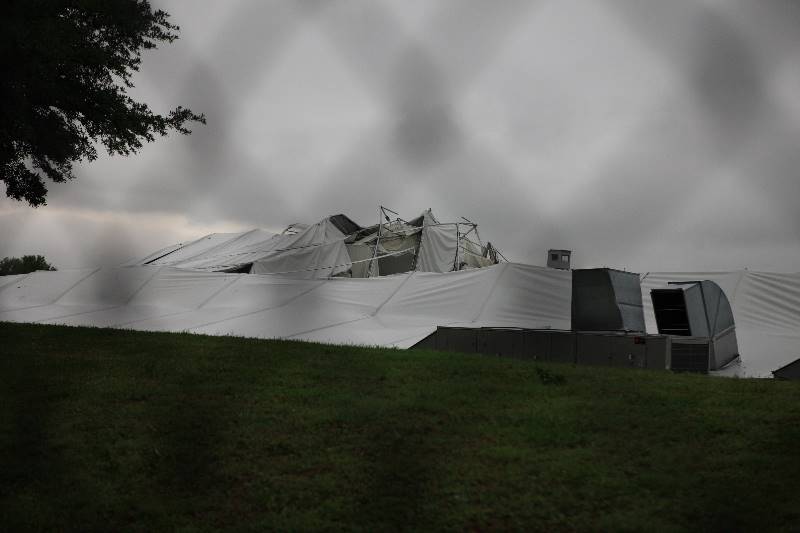 The collapsed stadium.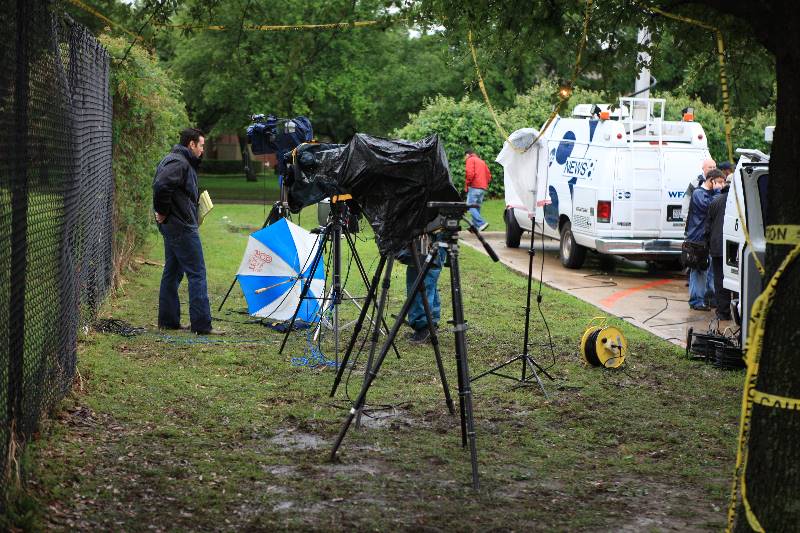 Cameras setup in mud.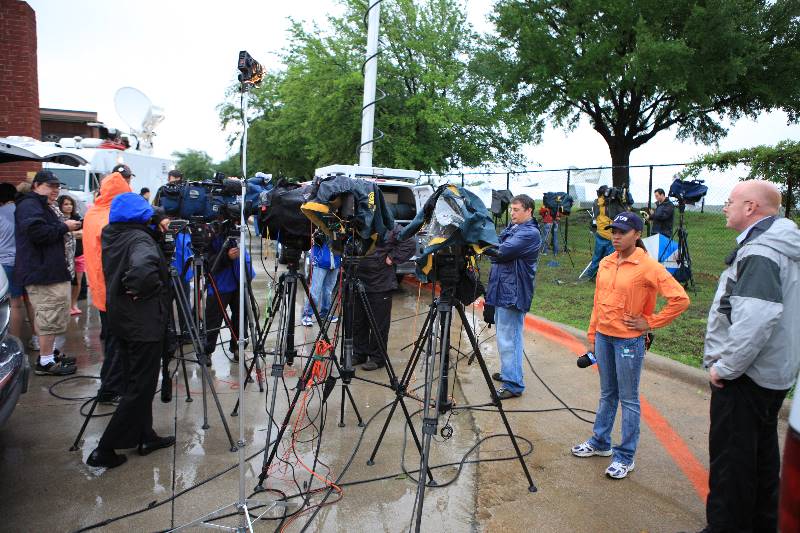 Another storm is on its way?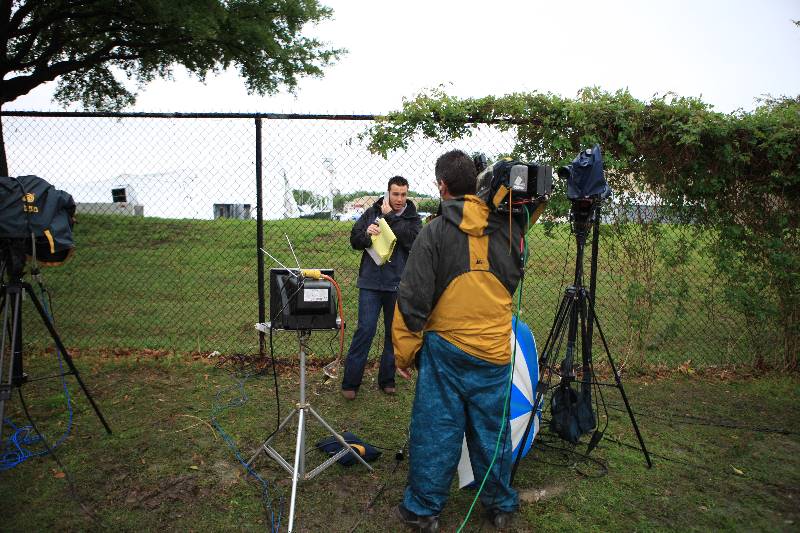 Mains power, video and audio feeds are all over the place.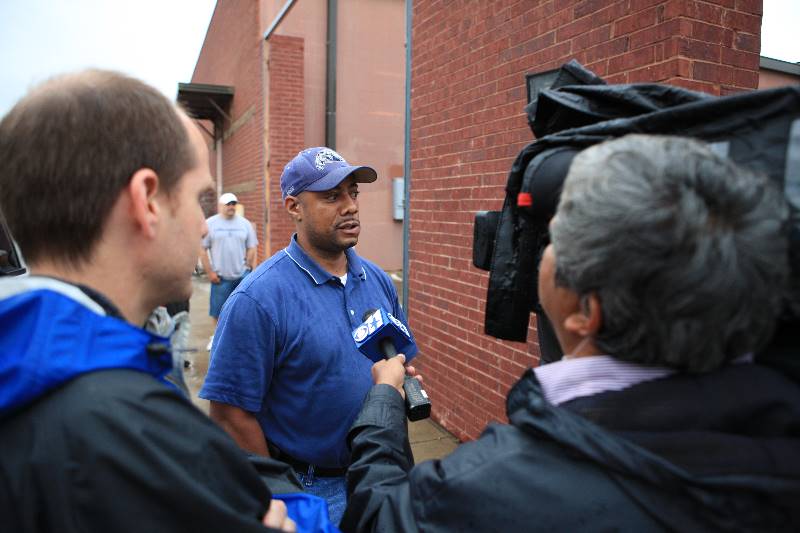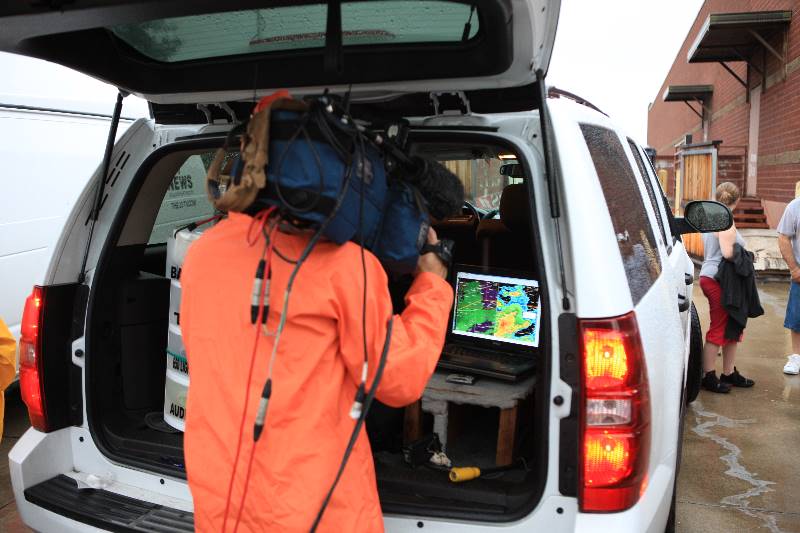 During all the chaos, no one was warned that another storm system was on its way.
I setup a radar feed and advised the projected time the storm was due to hit.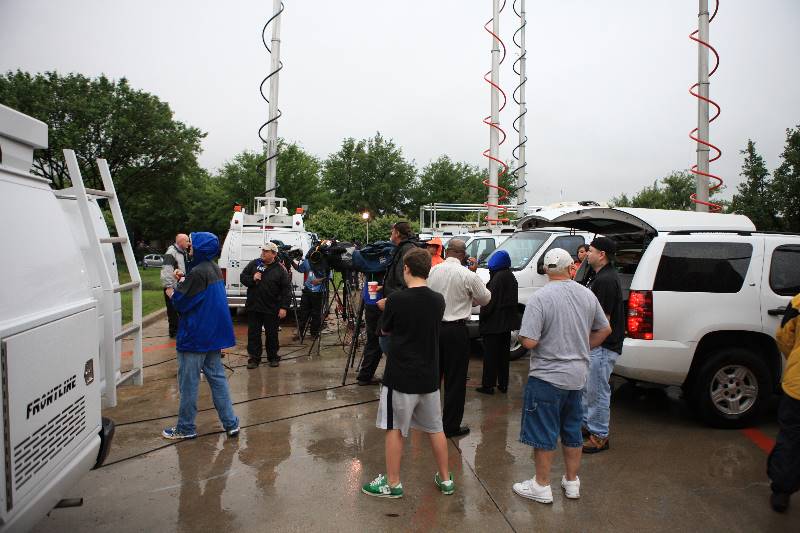 Everyone rushing to terminate the live 6:00pm news feed.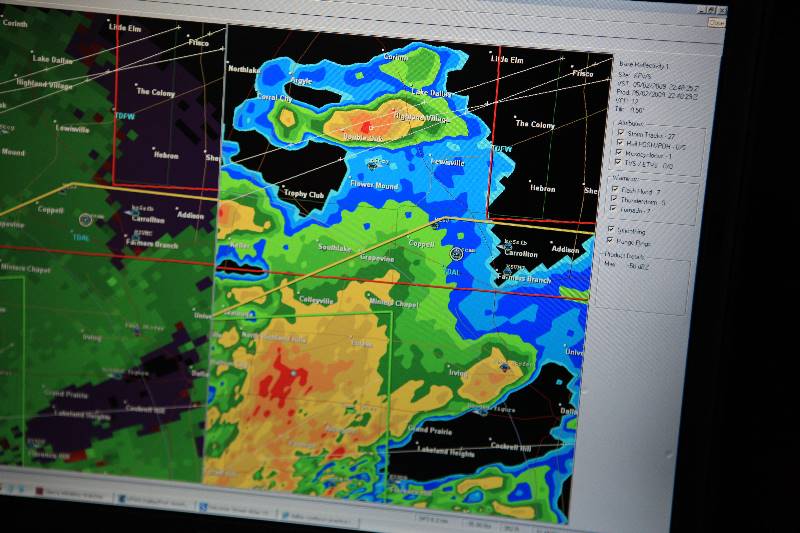 The storm front was about 12 minutes away.
(It was 5.51pm at this time, and all the reporters and tech crews would have faced the full wrath of the 2nd storm)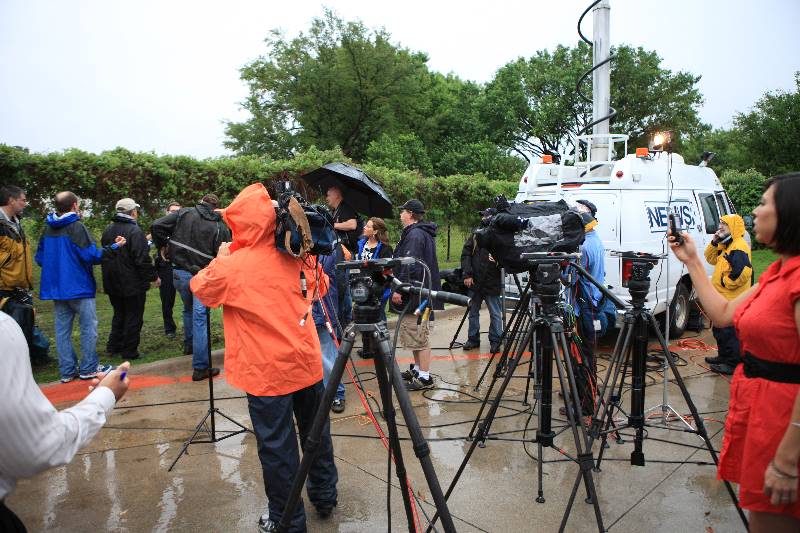 The crews performed very quickly advising that it was too dangerous to conduct a live broadcast.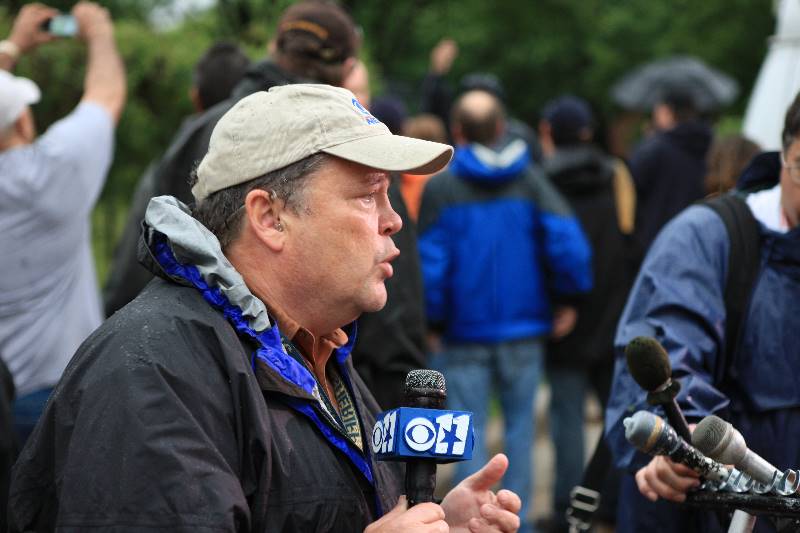 One reporter quickly presents his story and cuts the feed. (first and only take), he then throws the microphone back at the camera operator,
(not wanting to be the ground plane for the lightning strike).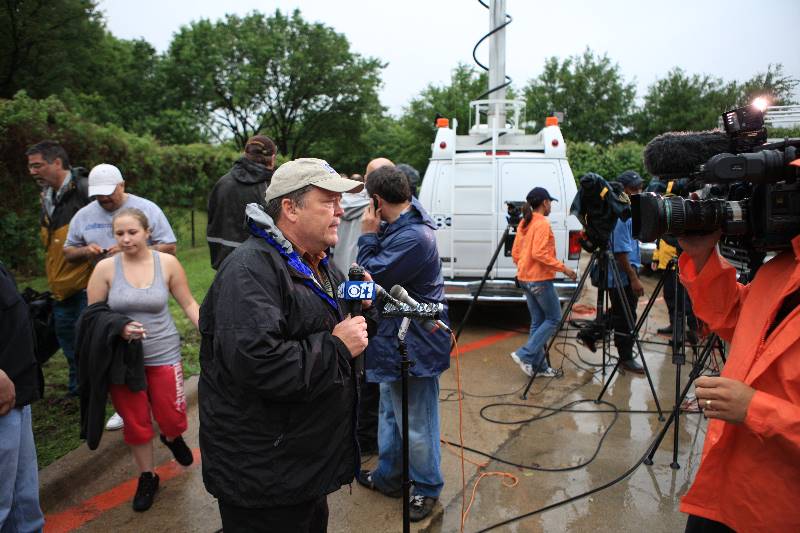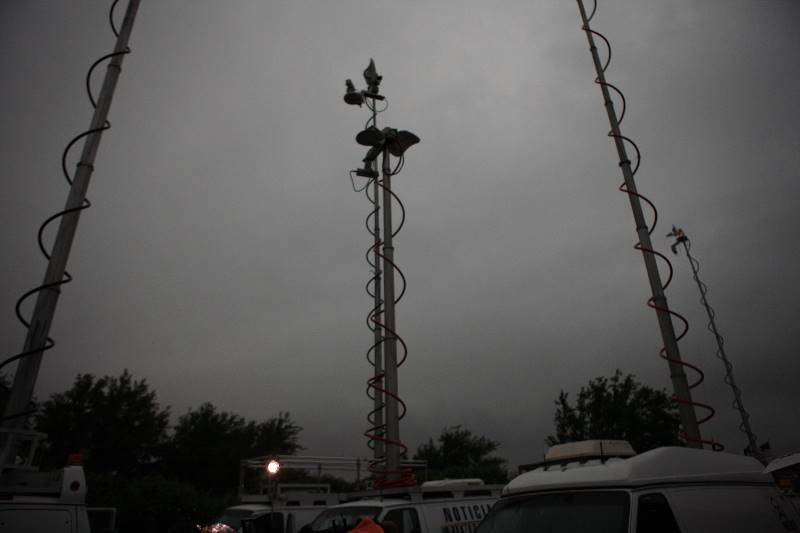 Field engineers slam the emergency DOWN button the moment the footage is fed.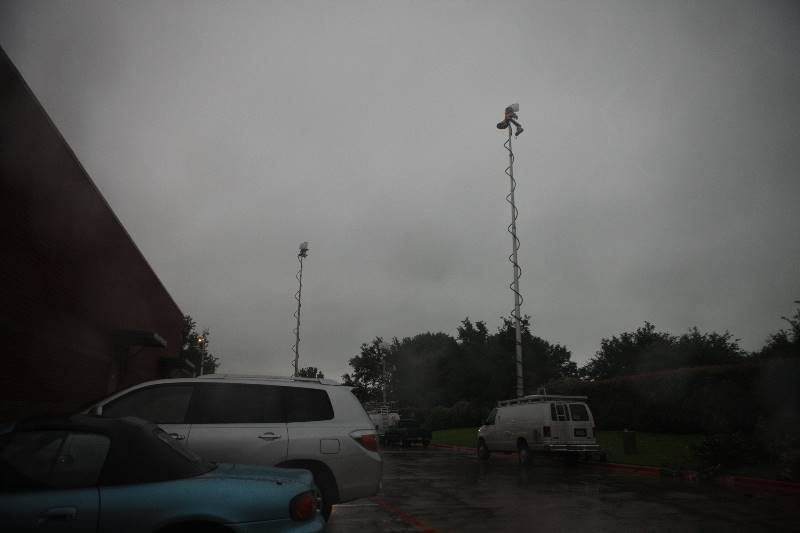 Everyone evacuates to shelter.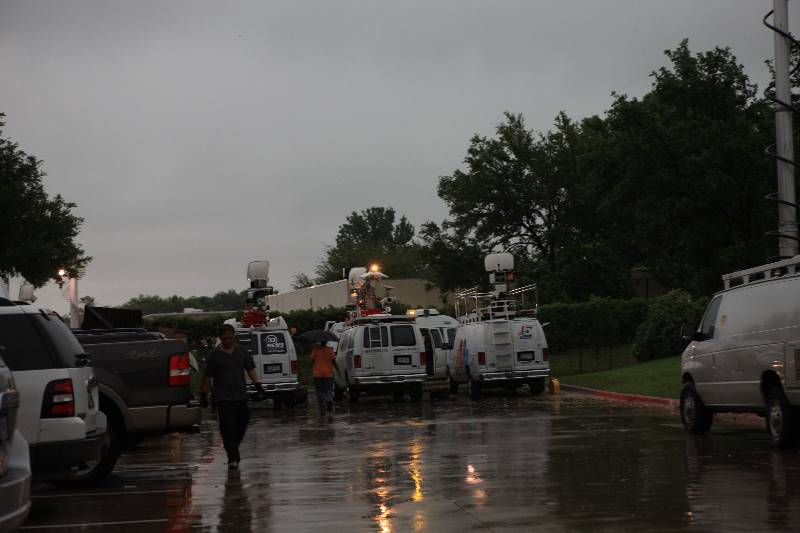 Storm due to hit in a few minutes.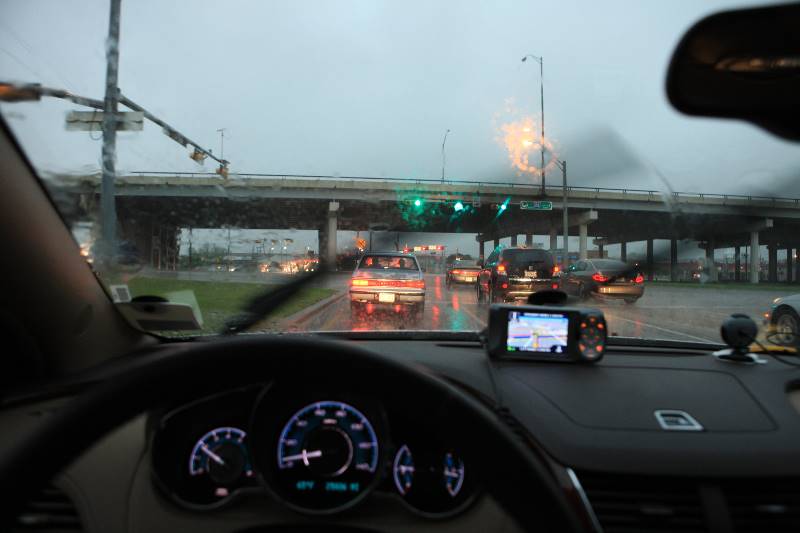 At 6.07pm a lightning bolt struck nearby.. and quarter inch hail fell, the crews stayed indoors for around 45mins until the storms passed.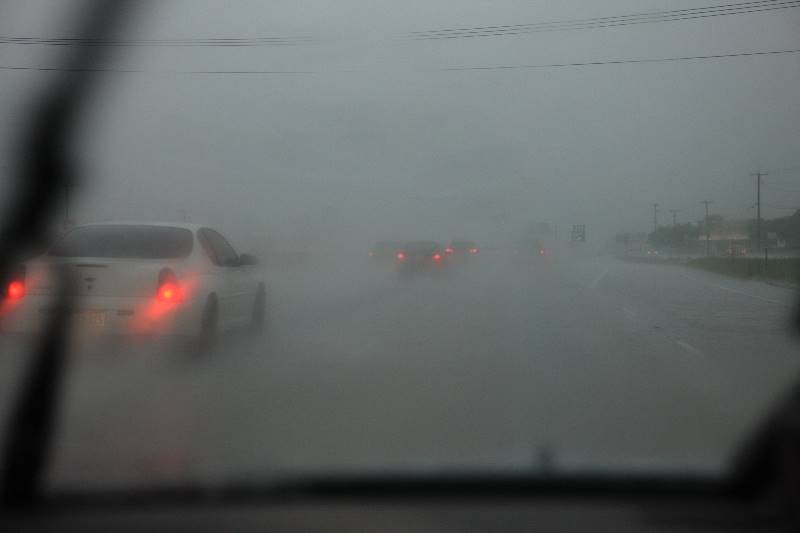 Escaping the storm core.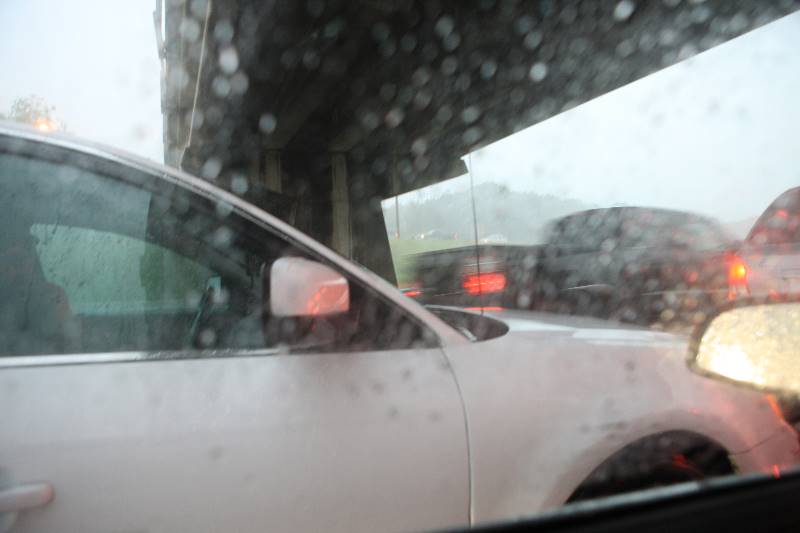 Hail falling, don't want to damage the car.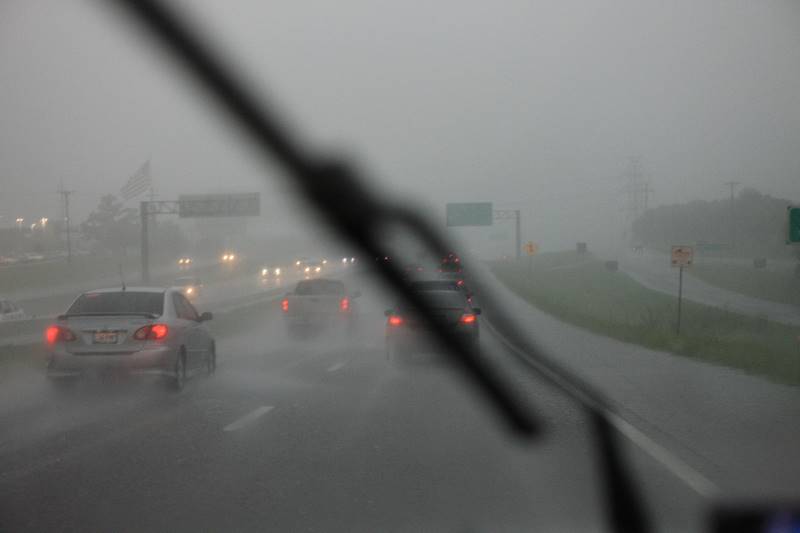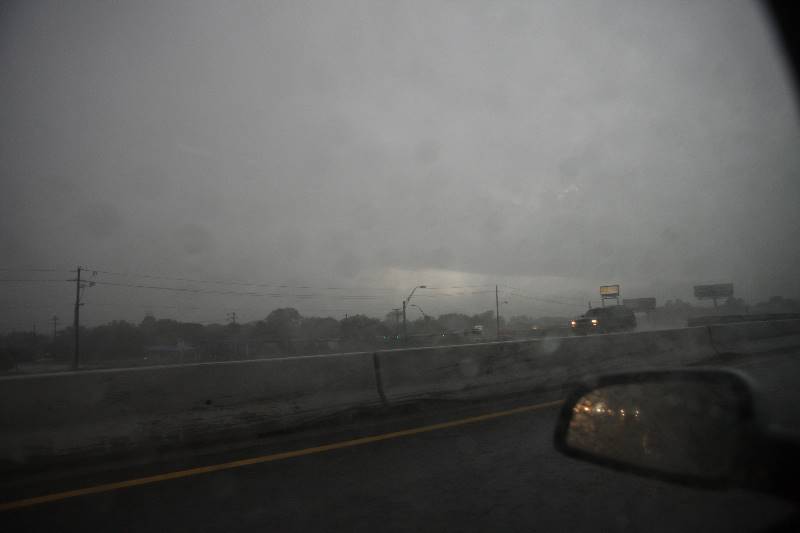 Nearly out of the storm.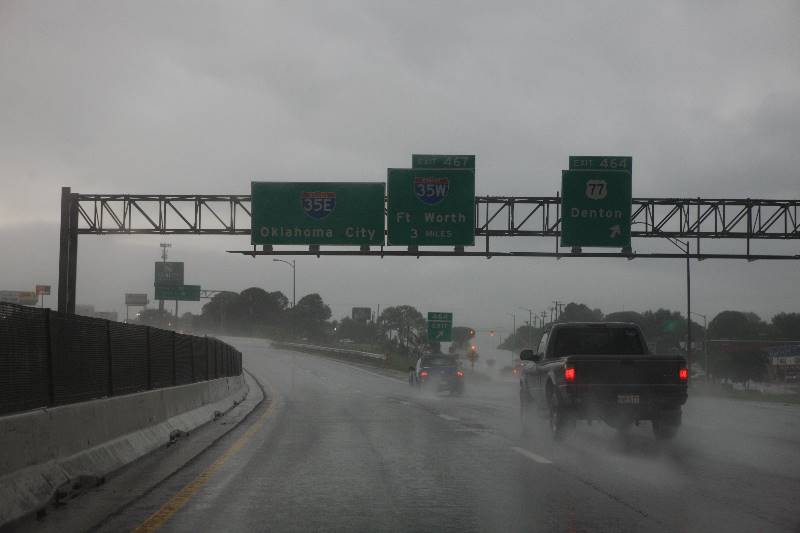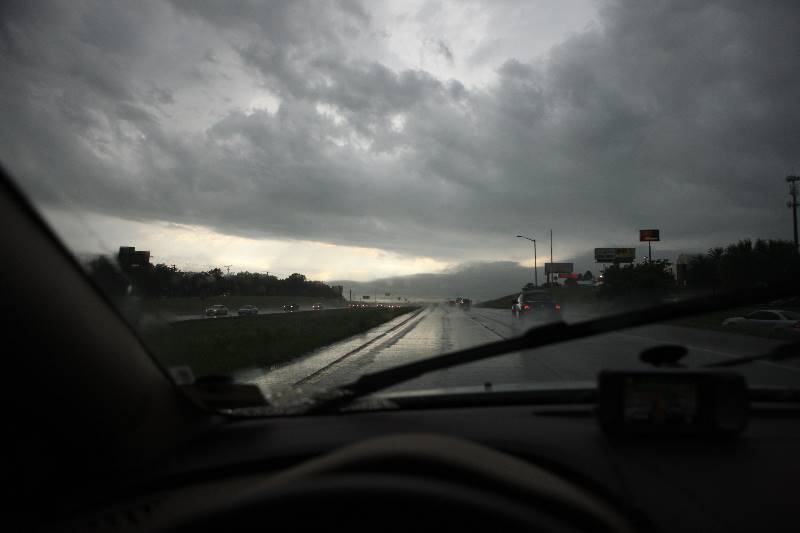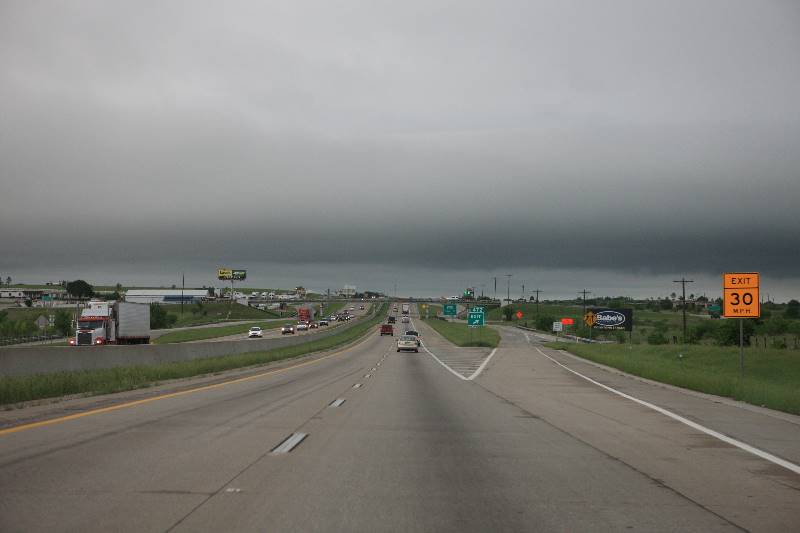 Clear run to Norman, Oklahoma.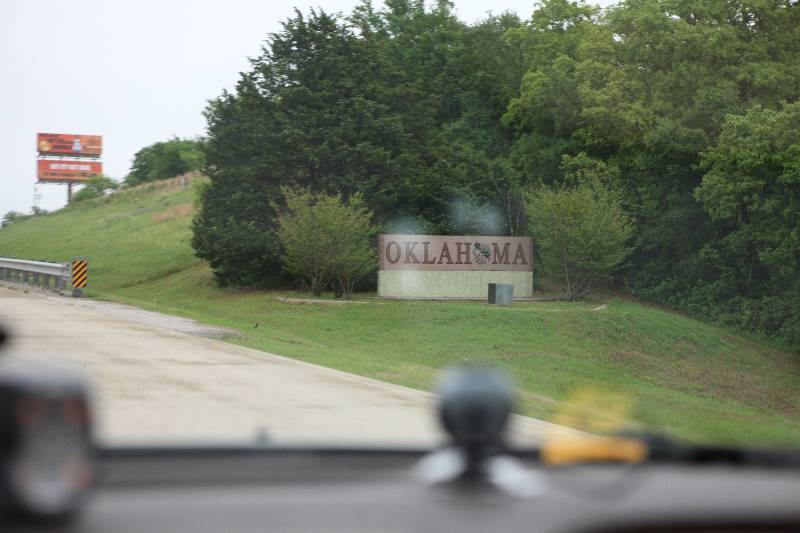 Welcome back to Oklahoma.

RADAR IMAGES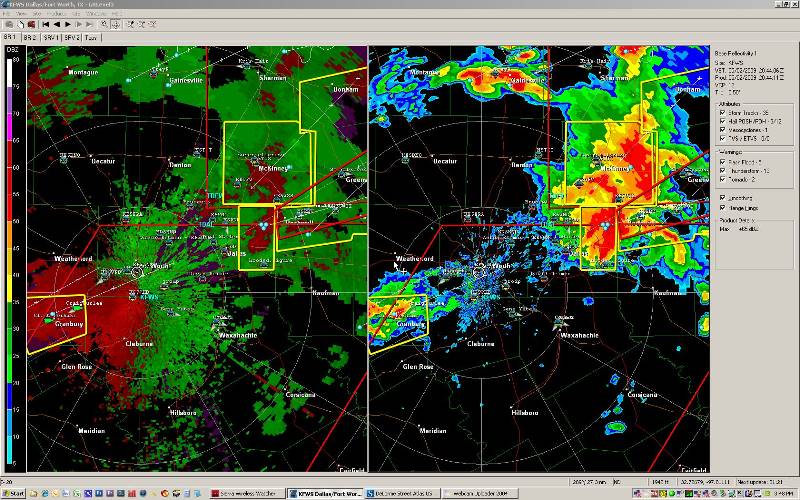 The storm that hit Dallas.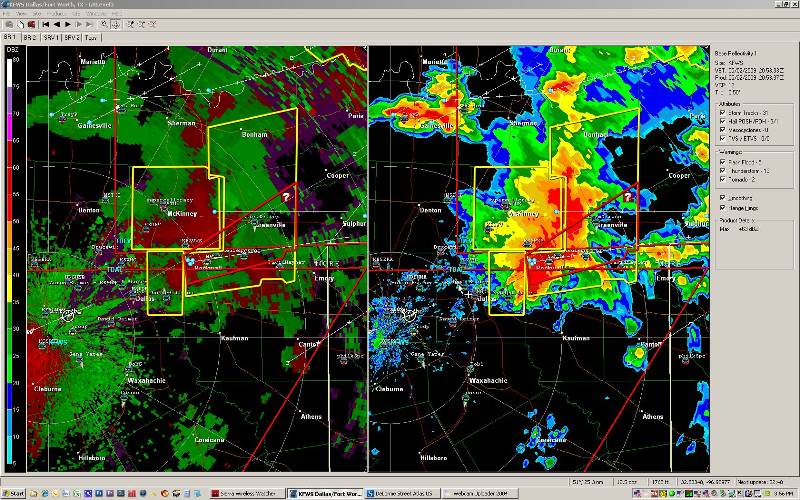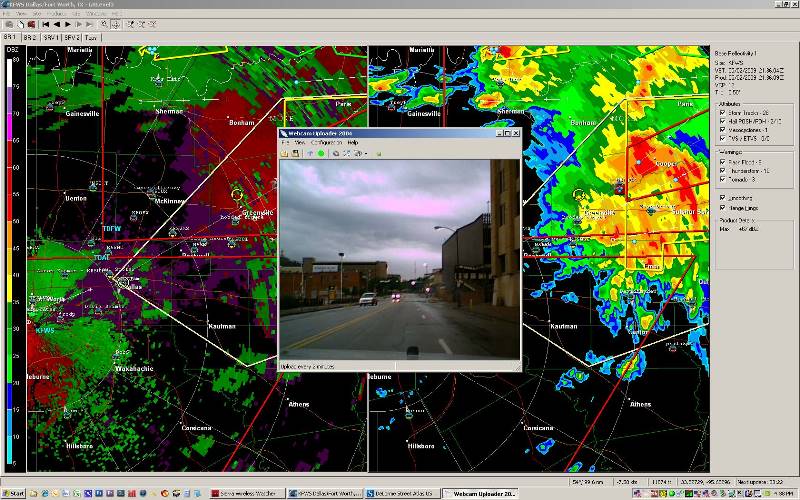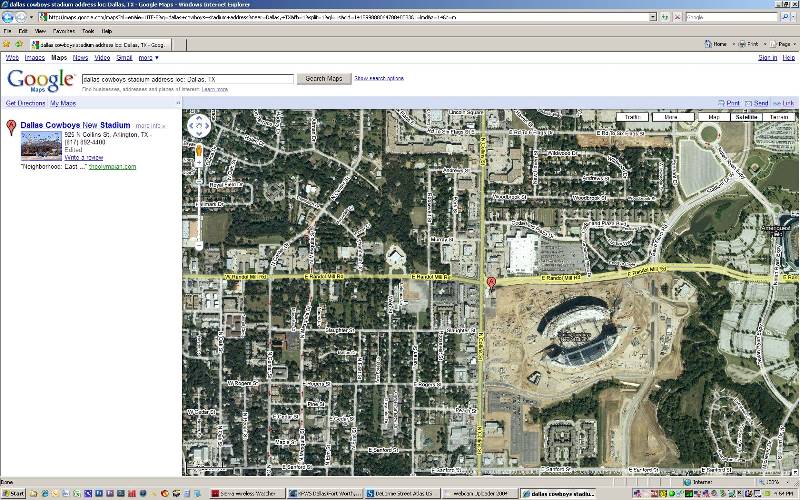 Looking for the stadium.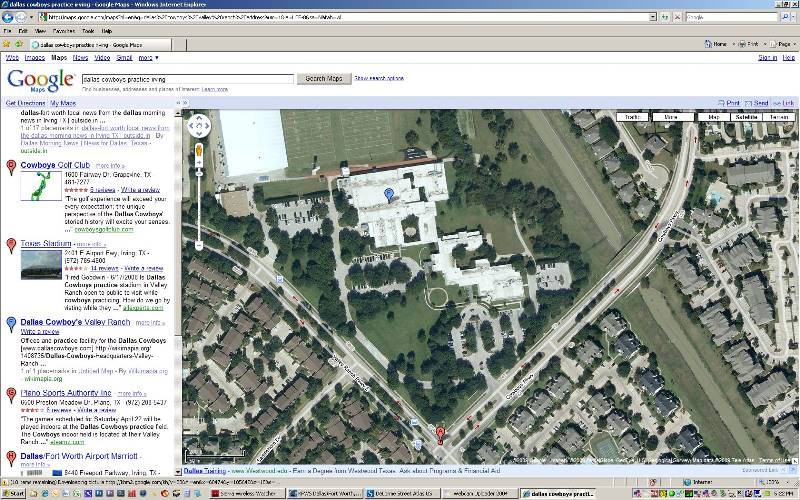 After a little searching, I got the address.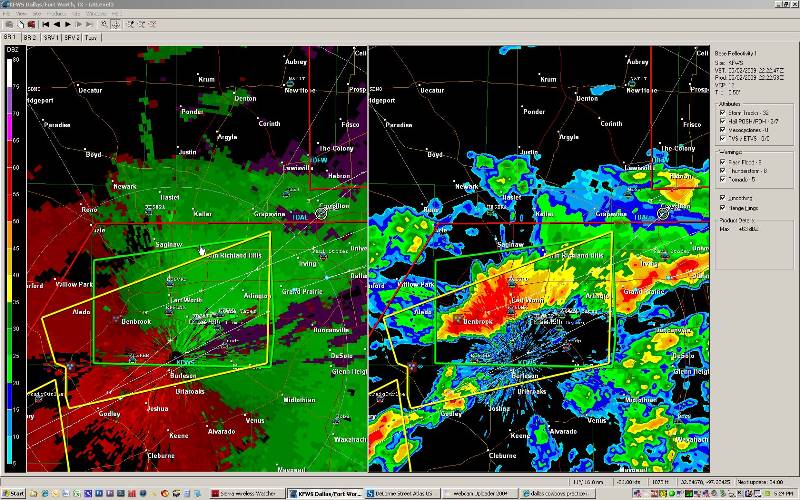 The storm heading for the media.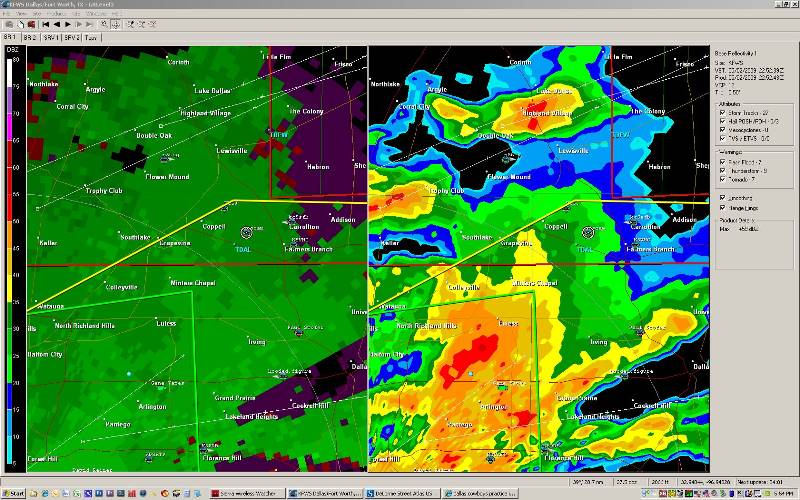 The whole of Dallas was under a current tornado watch.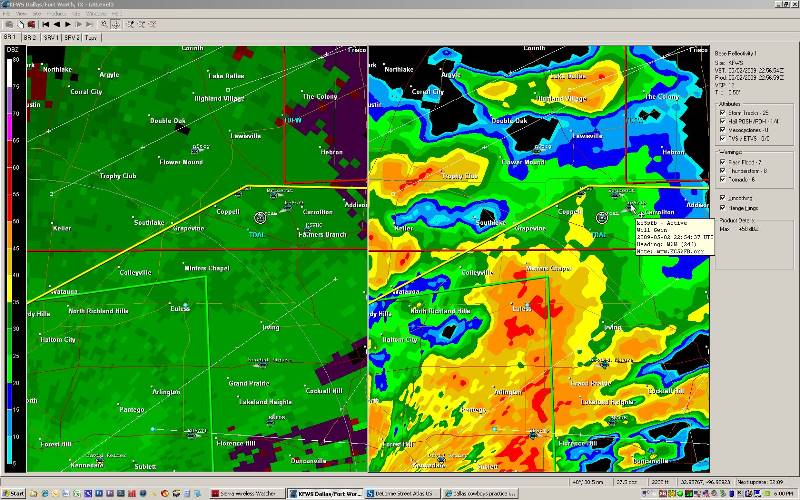 This image taken as I was driving up the highway.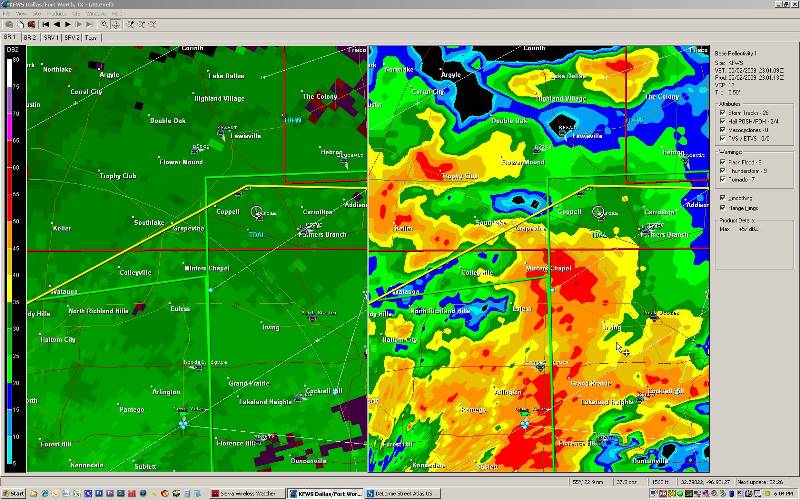 The darkish red is where the media are. (Storm Core)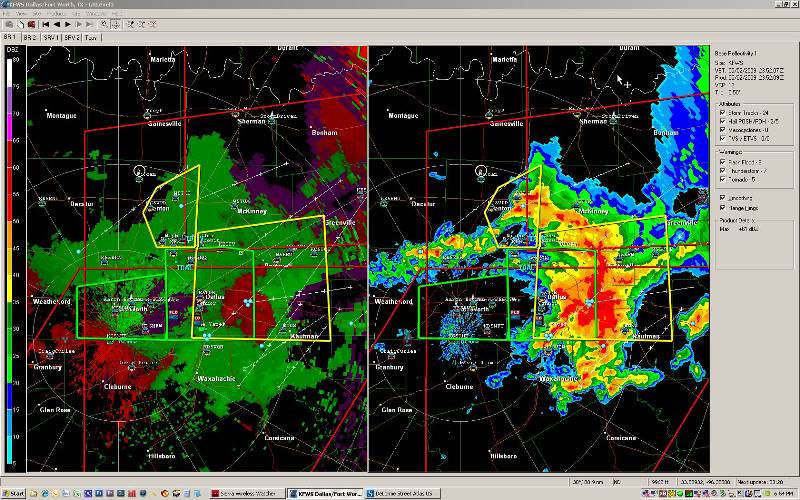 Escaped north.. I'm in the clear.