USA Storm Chasing Expedition - 26 May, 2008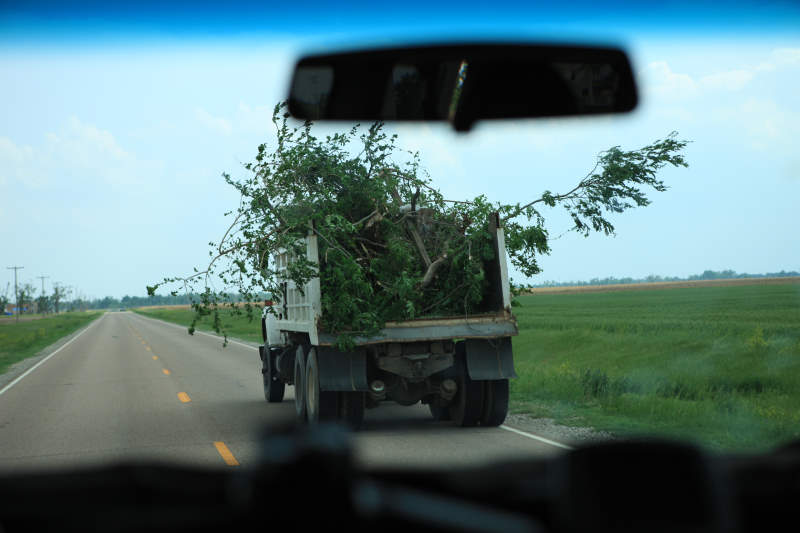 Debris?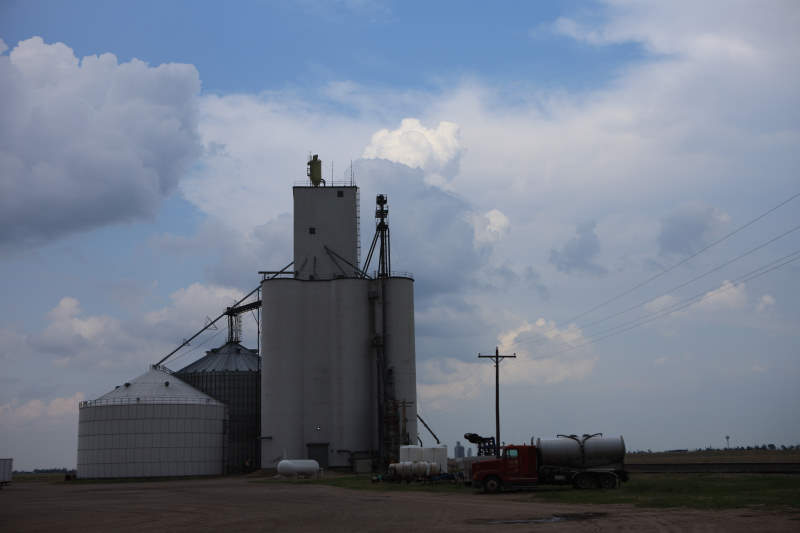 Silos are very common in small towns throughout all of the plains.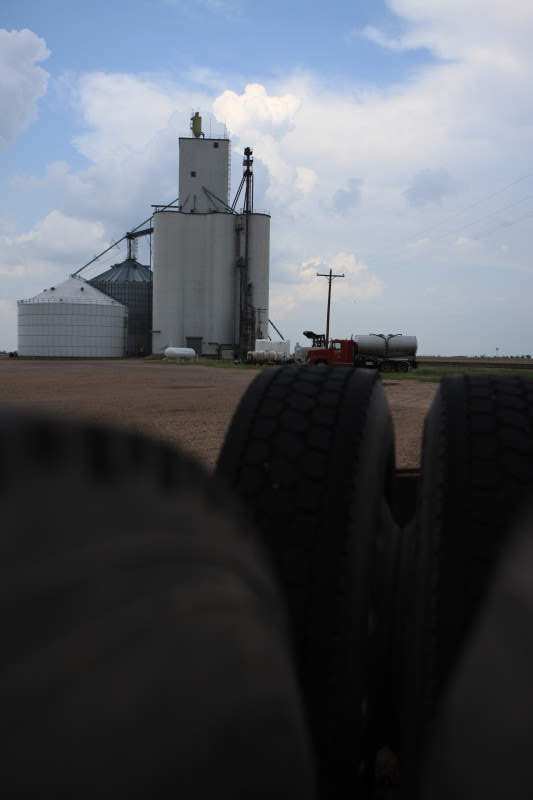 Empty trailer with exposed wheel base made for a slightly more creative shot.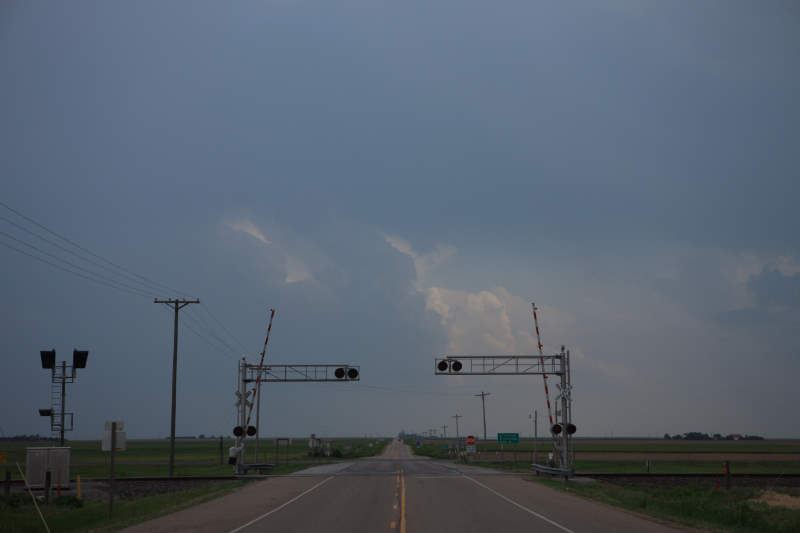 Cross now or be delayed 7 minutes..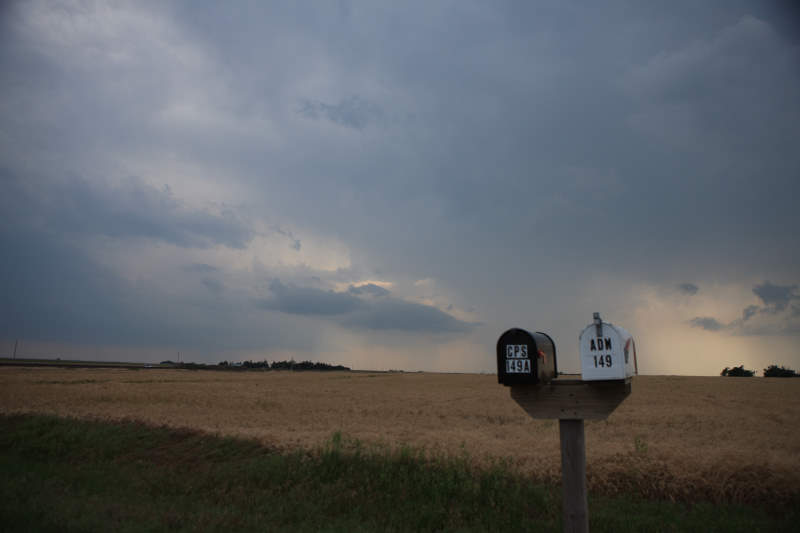 I have no idea where the houses are that belong to these mail boxes, these are very big properties.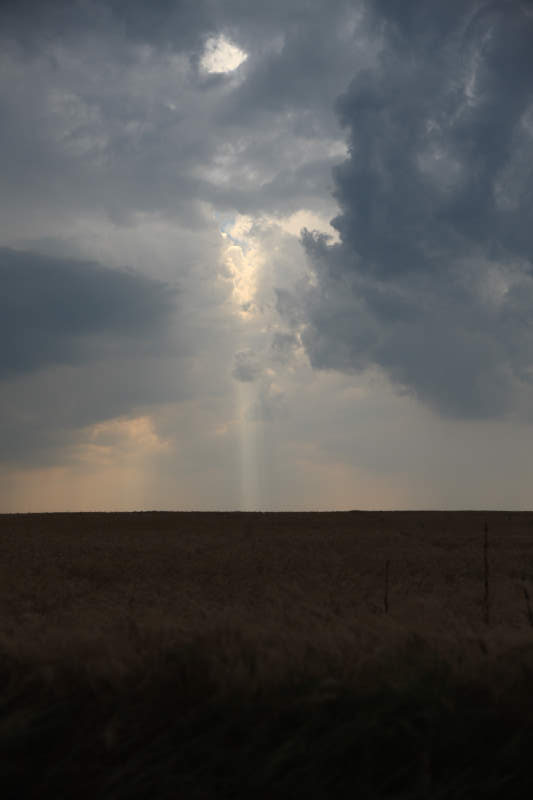 A little ray of light..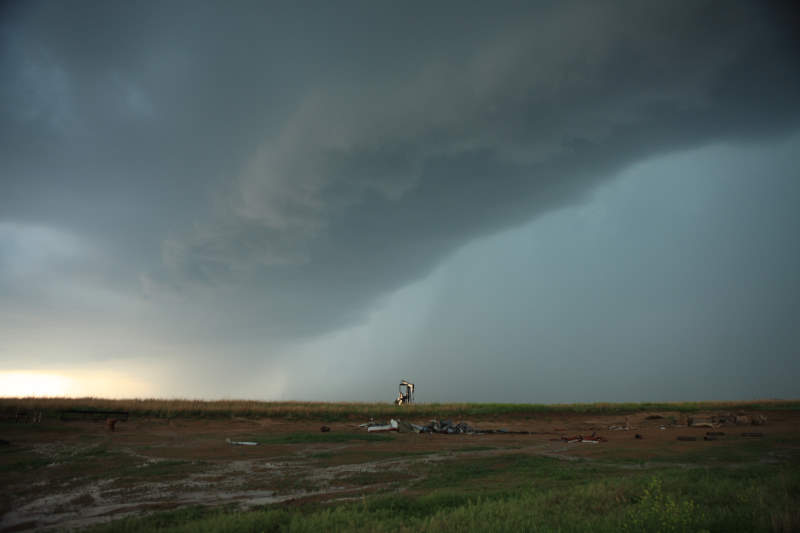 Some storms starting to develop.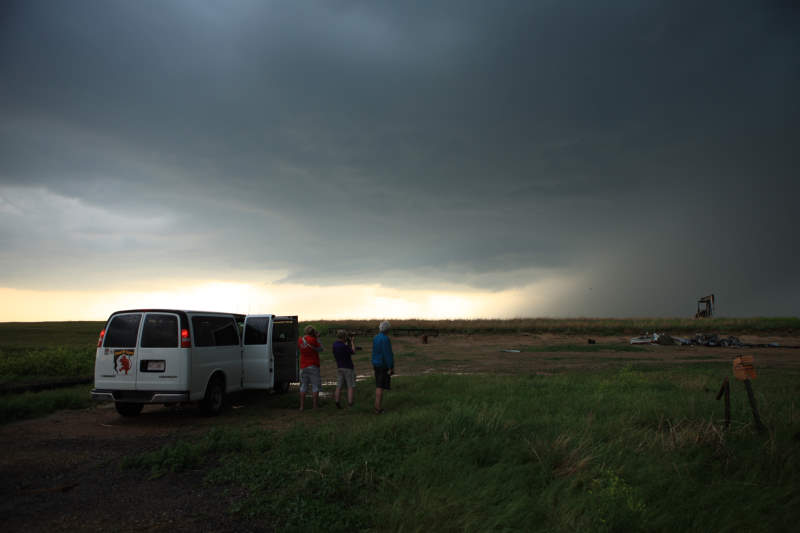 We are stopped just outside the township of Greensburg, Kansas.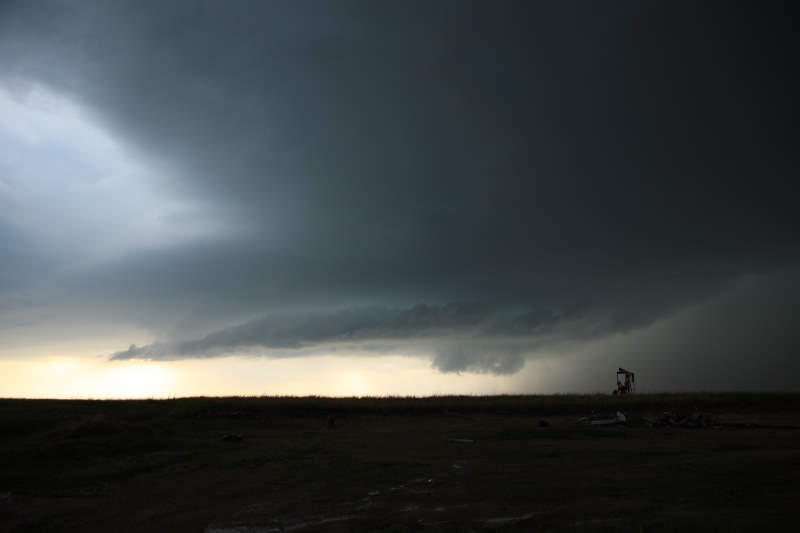 A Tornado warned storm is approaching and heading for Greensburg.

Rotation present.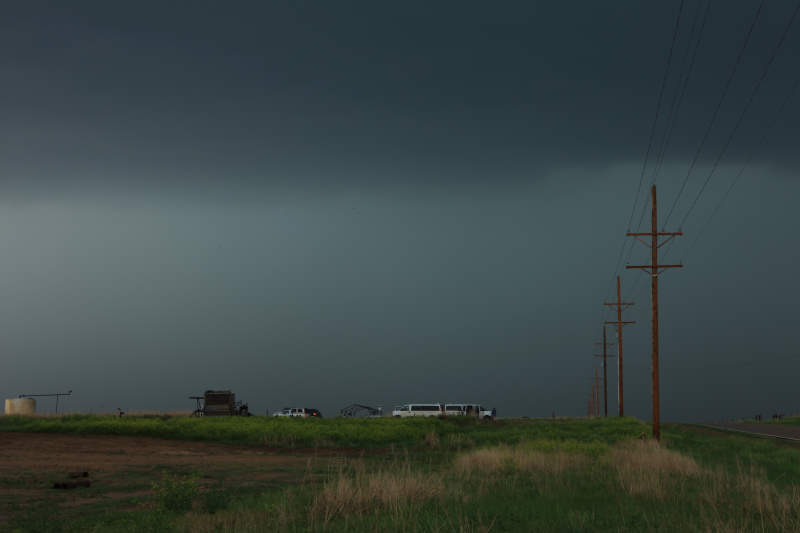 Other chasers monitoring.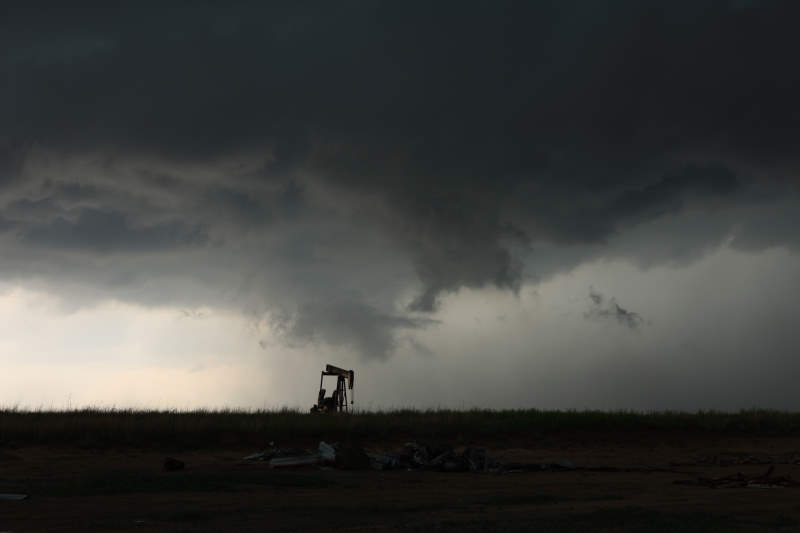 Storm rotation is quite strong in it's early stages.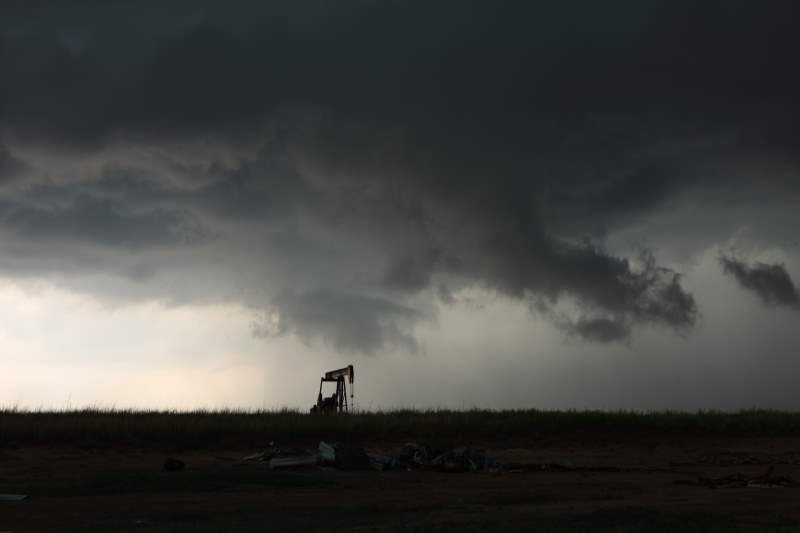 Wall cloud forming.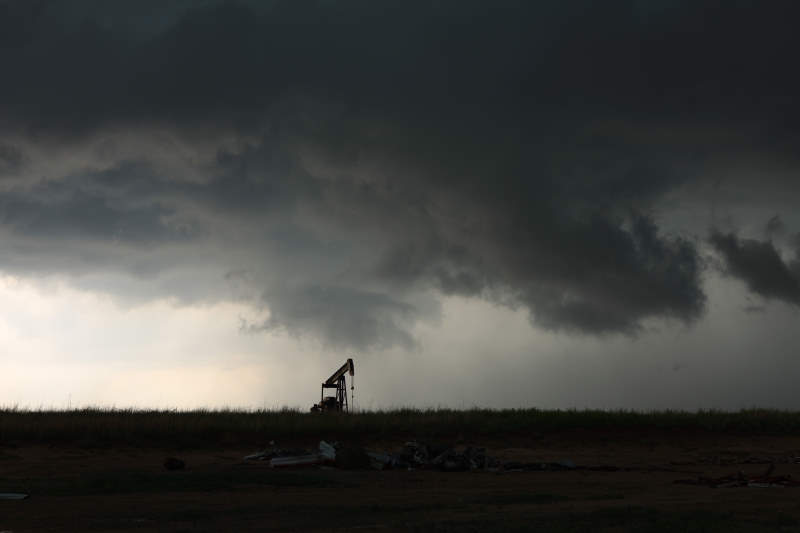 Getting stronger.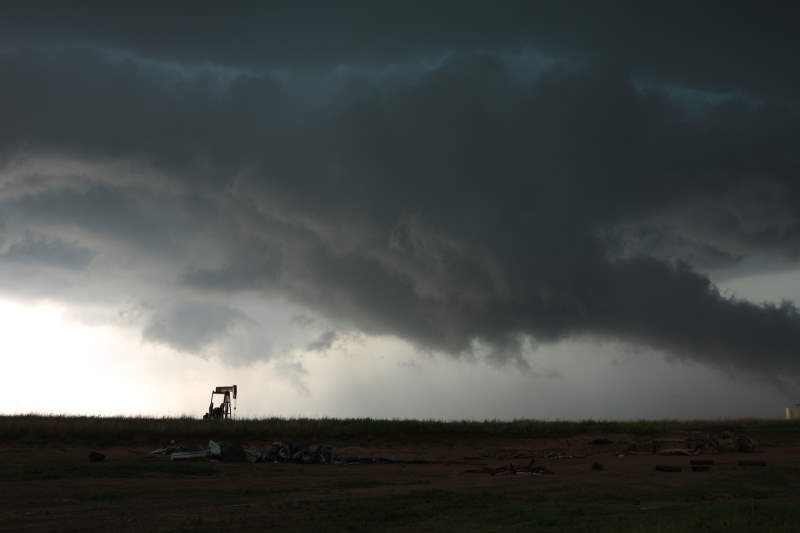 This needs to be watched carefully.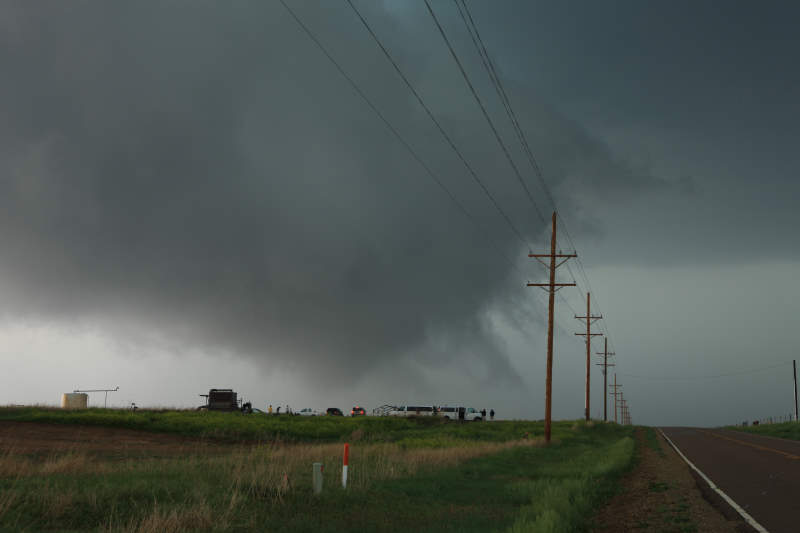 There is definitely a rotating wall cloud, but no tornado.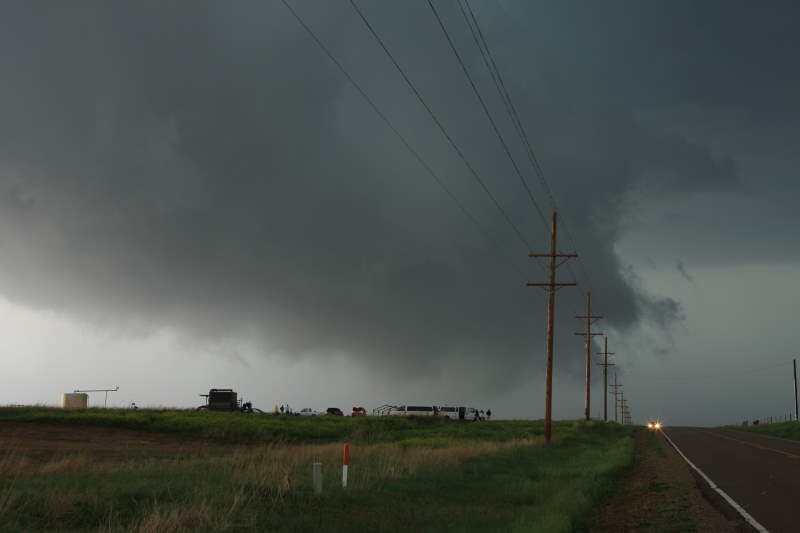 It only takes a few moment for it to change shape.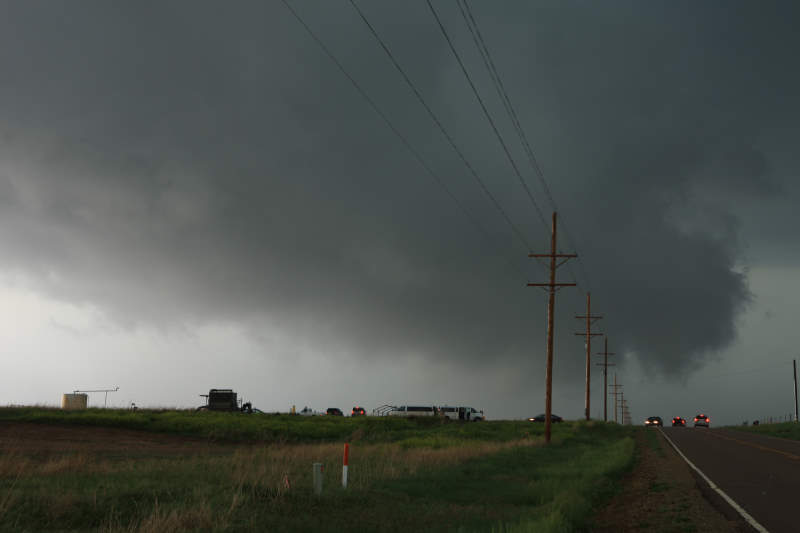 Losing definition.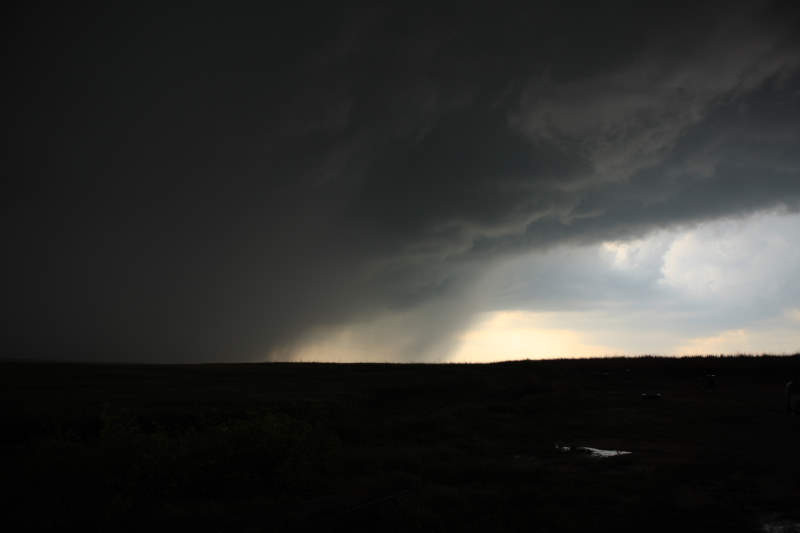 Quite a heavy rain/hail core.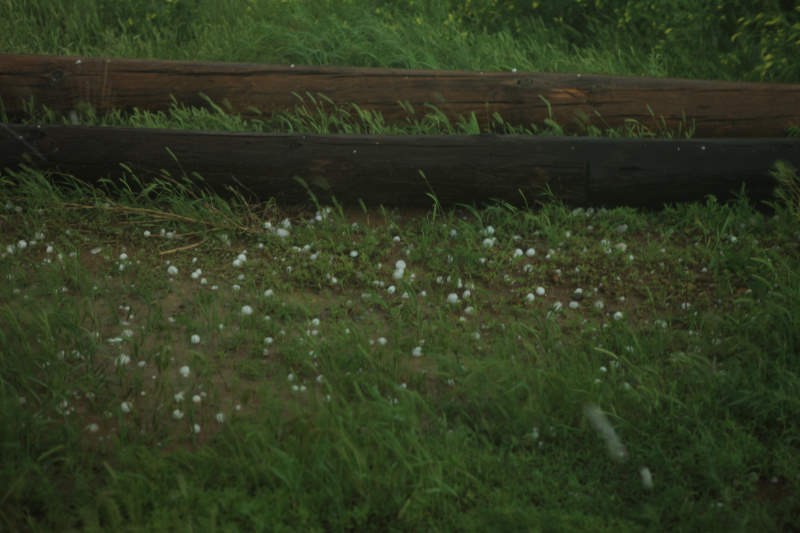 Some of these are golf ball sized.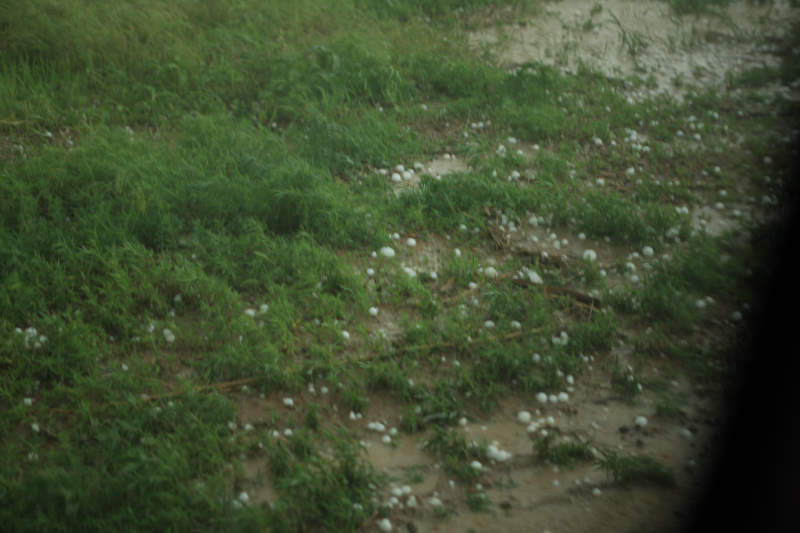 Not massive hail, but more than enough to damage your car.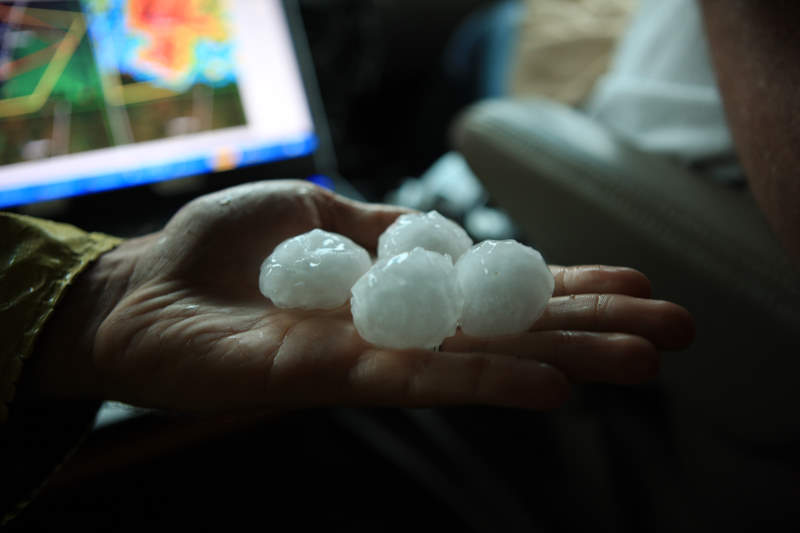 Hail.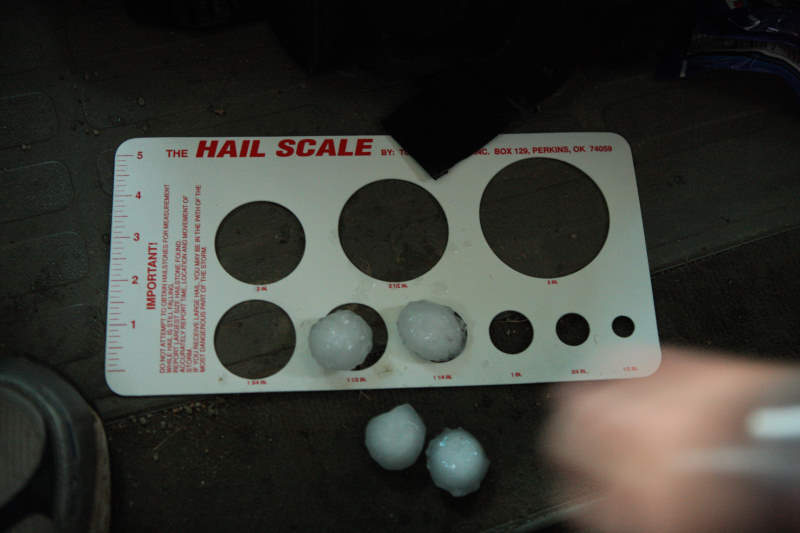 Handy little measuring device this.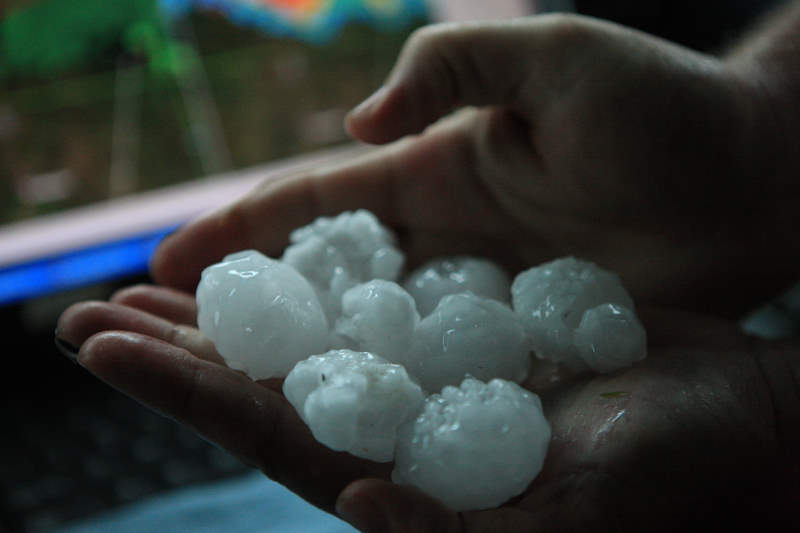 Very cold to hold.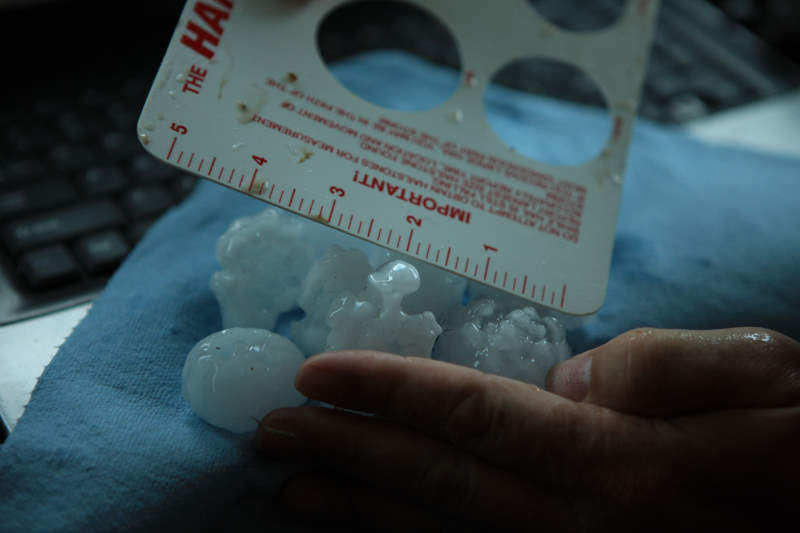 Measuring time.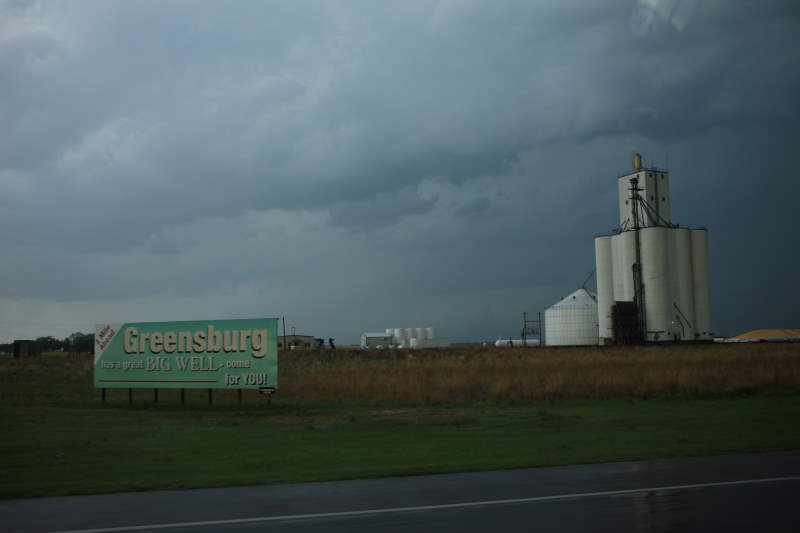 Heading through Greensburg to re-position.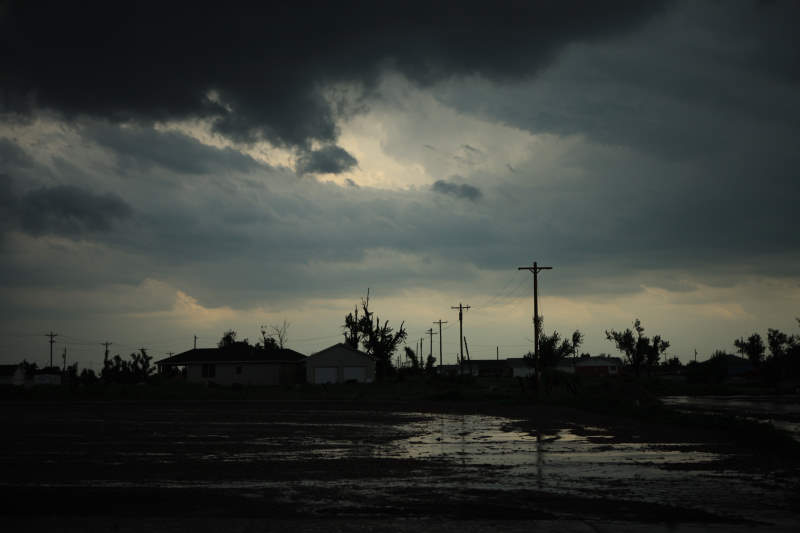 Town is very empty after the 2007 tornado event.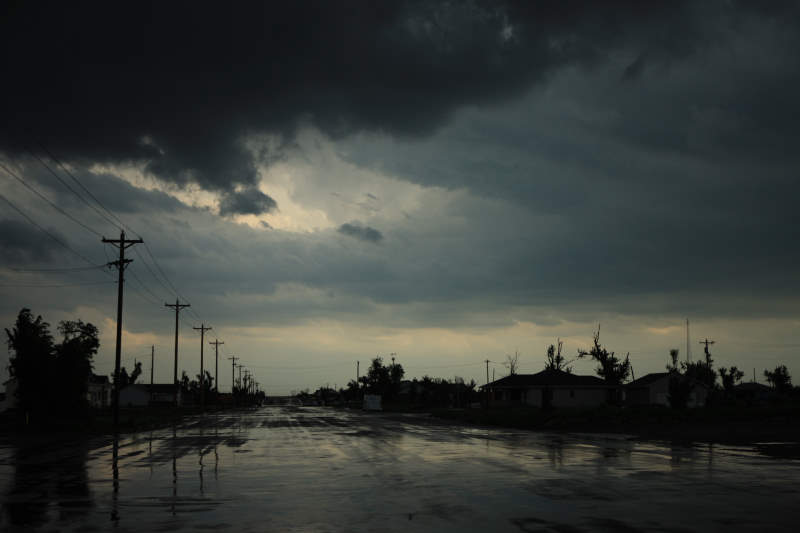 It's disturbing watching another storm head this way.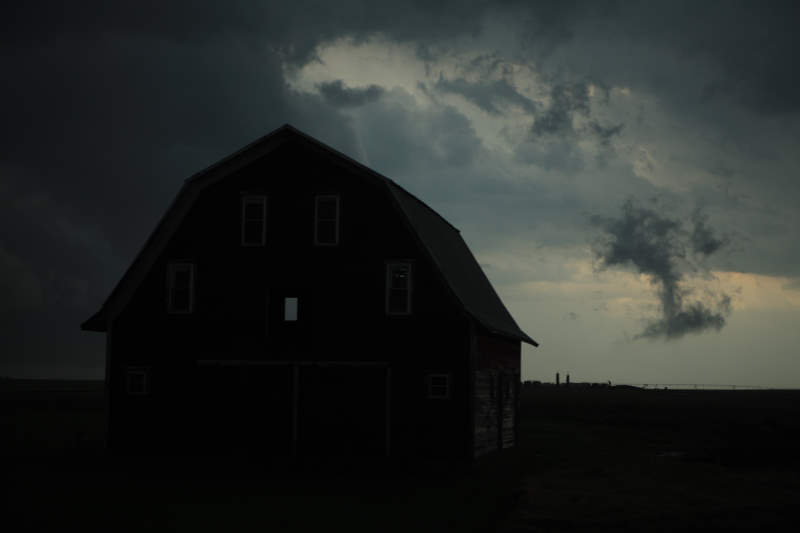 A lone farmhouse.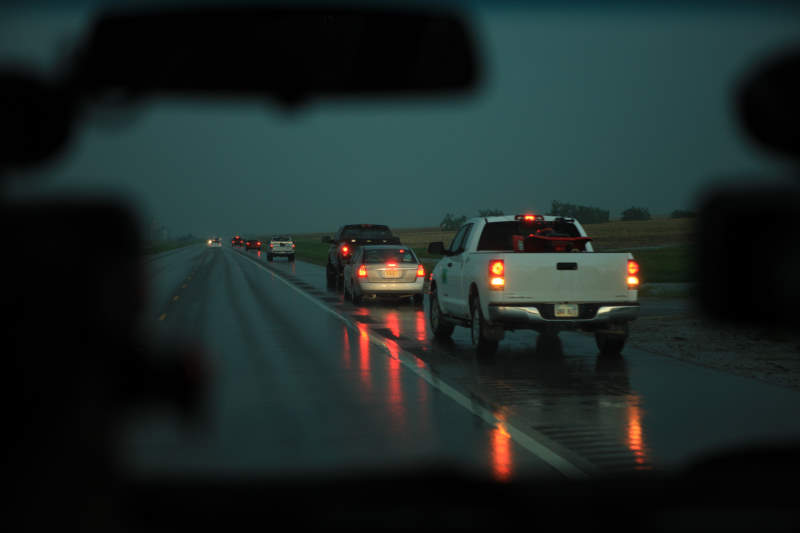 Storm chasers everywhere.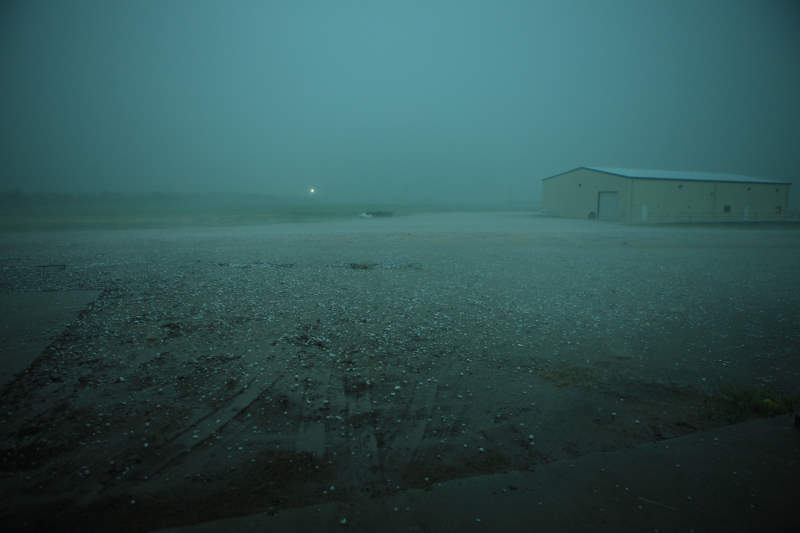 We are all hiding under a massive awning. Massive hail fell for about 10 minutes.
It was so loud you could barely hear yourself think.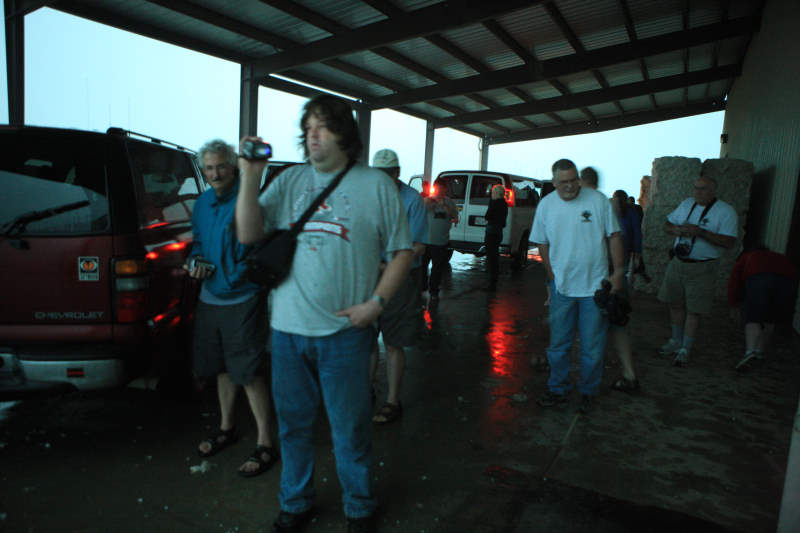 Everyone guarded by the shelter.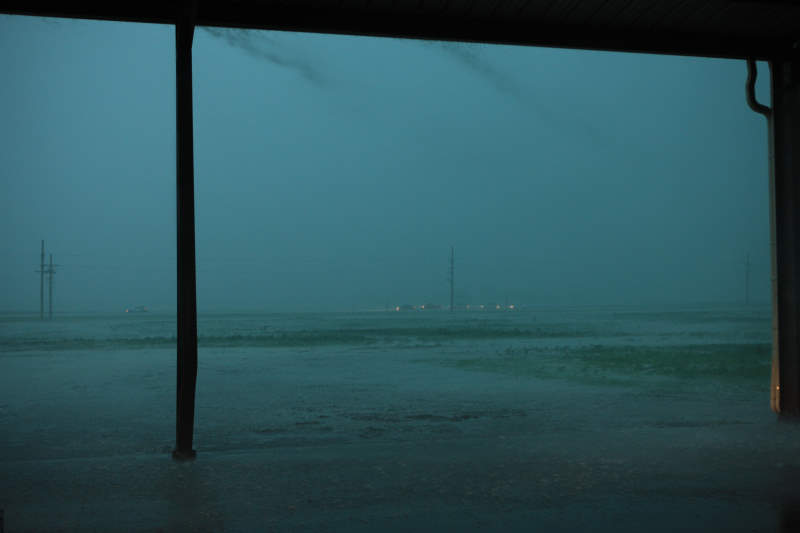 At these wind speeds the rain went sideways...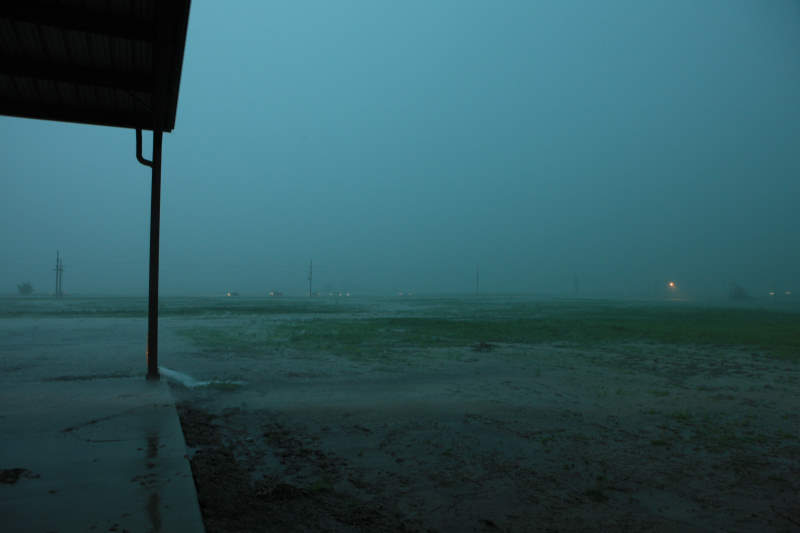 Got a little wet taking these photos.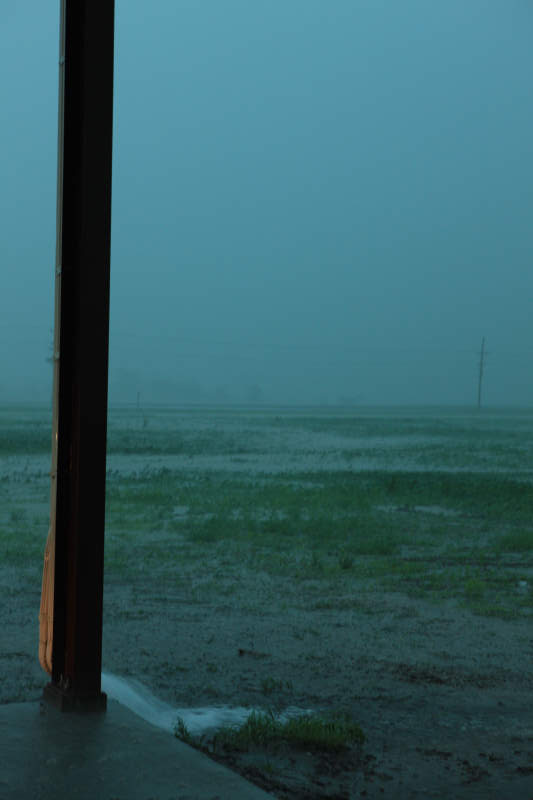 A little... Well... Ok... Soaked.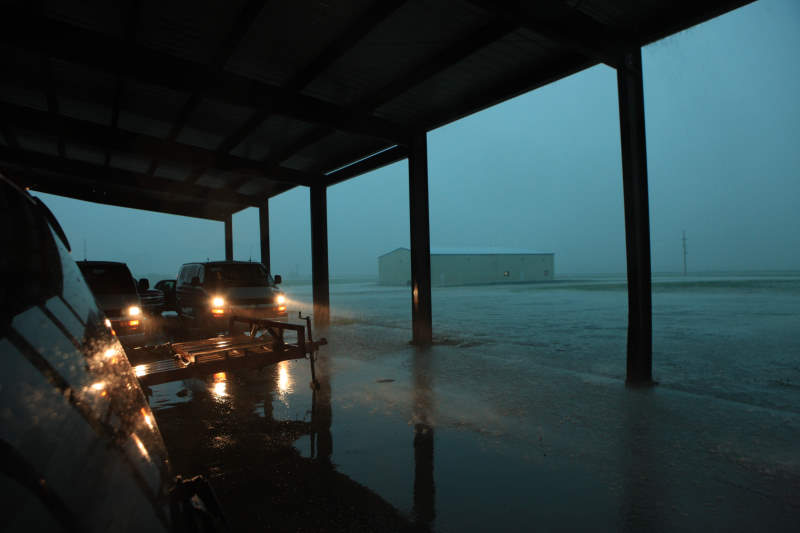 Very Soaked.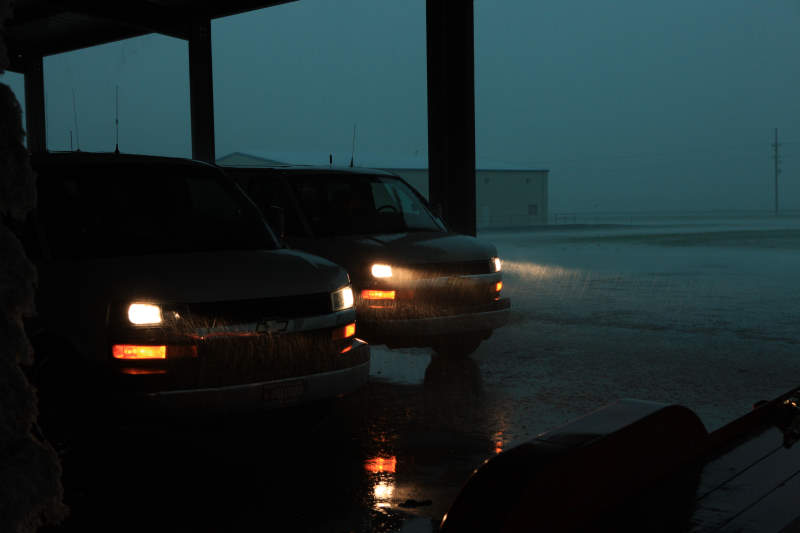 Amazingly I managed to keep the lens dry.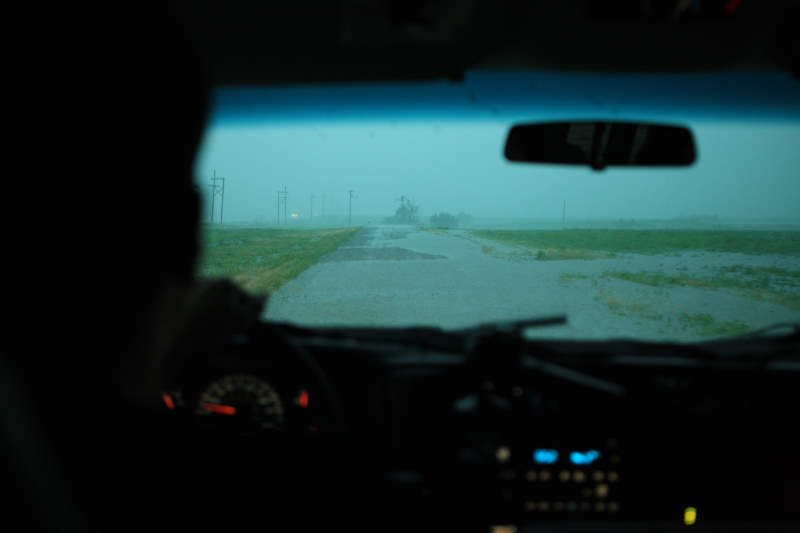 Heading back on the road... It's safe to come out and chase again..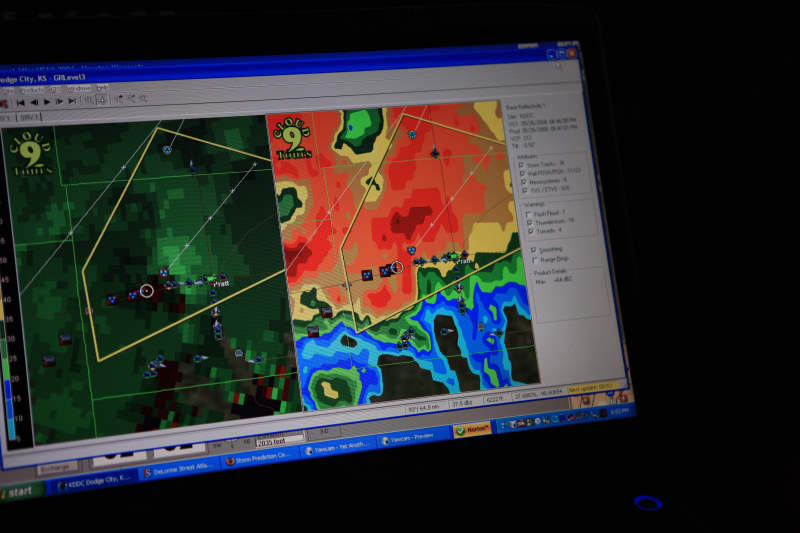 Alot of chasers on the Spotter Network.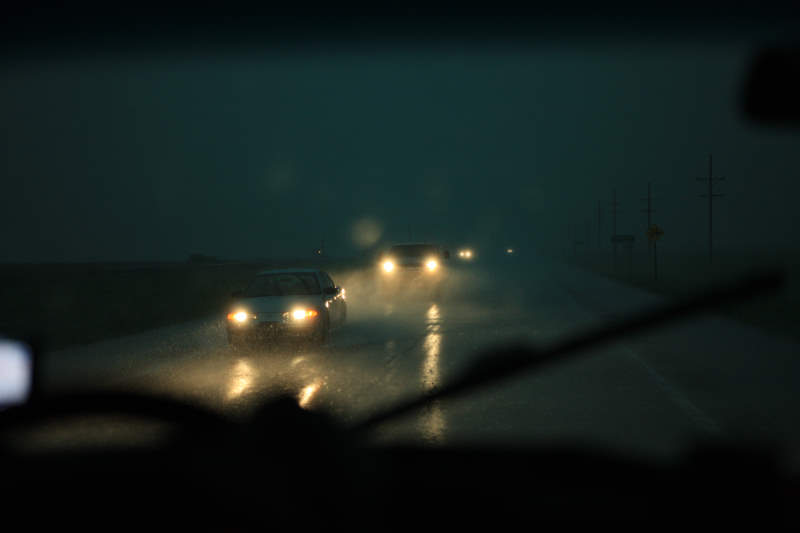 Rain is getting heaver.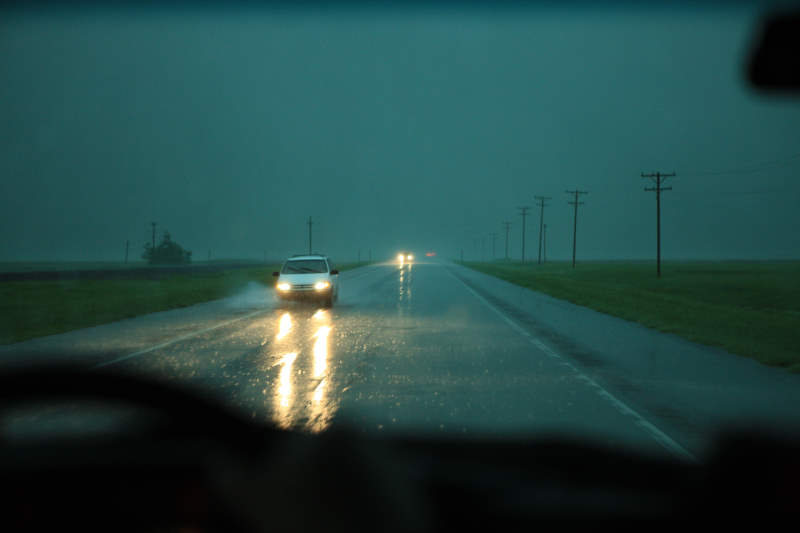 Trying to catch up to the storm.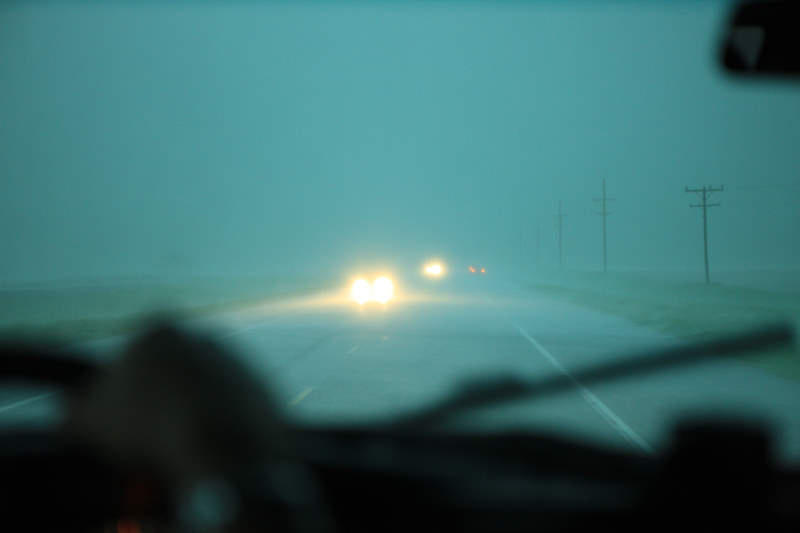 The storm started to back build, and we are stuck in it.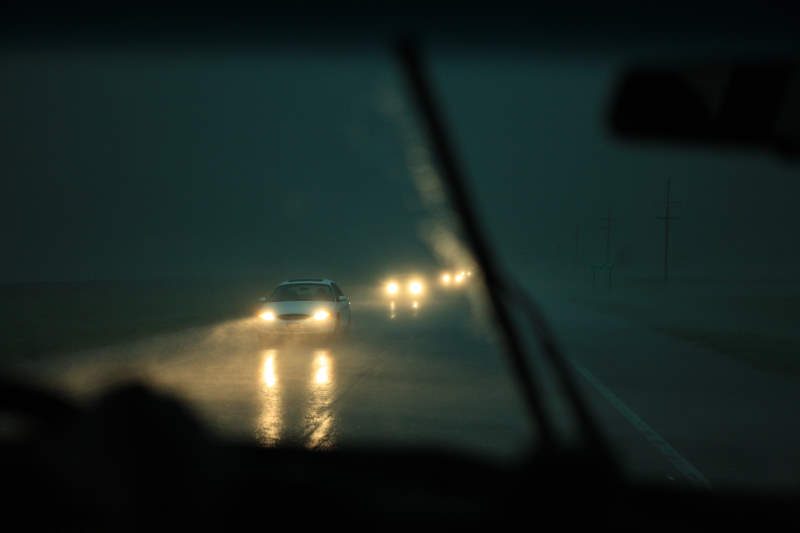 Very dark.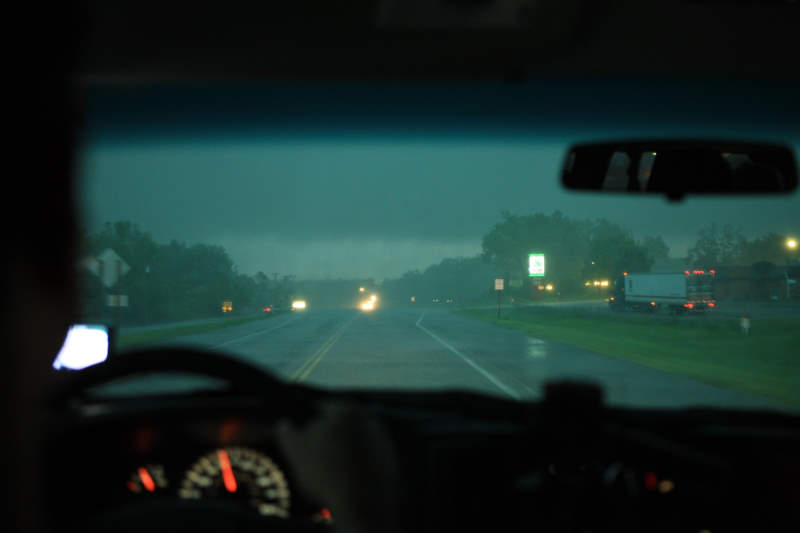 Still carefully watching the skies.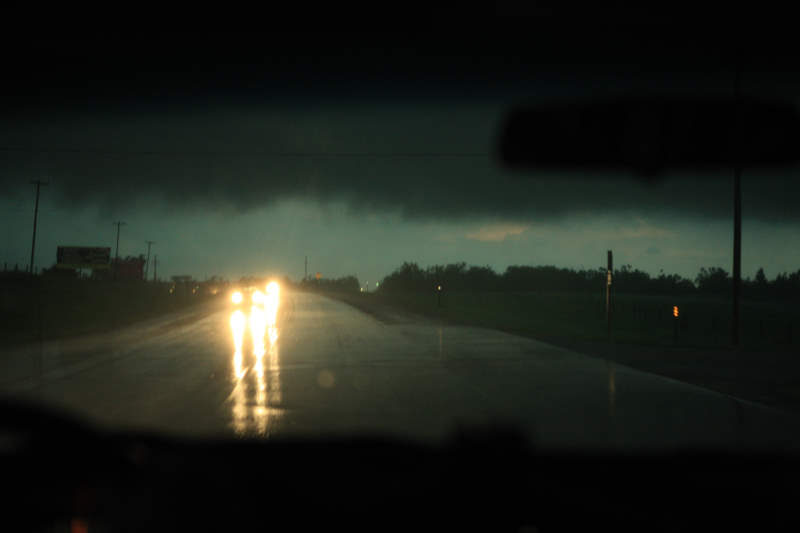 We now in near Pratt, Kansas. We thought the storm had finished for the day,
however it re-formed and produced a tornado not far from us.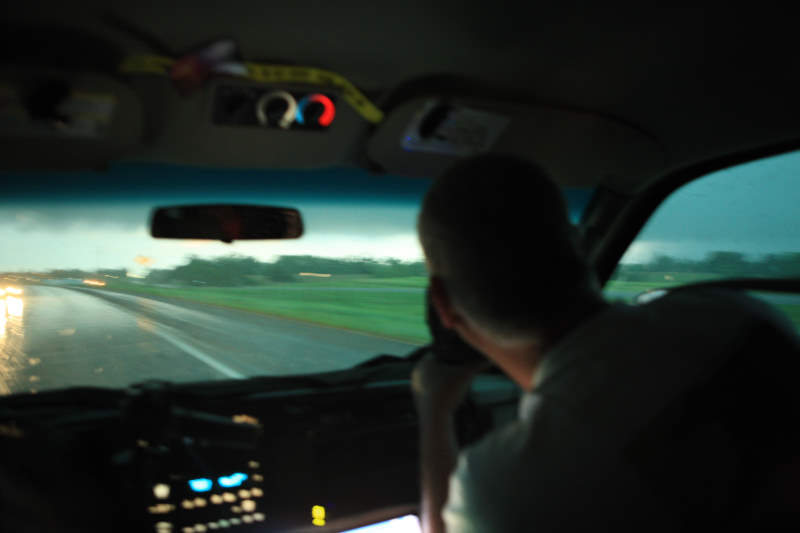 Charles has informed the National Weather Service of the tornado and the township activated their warning systems.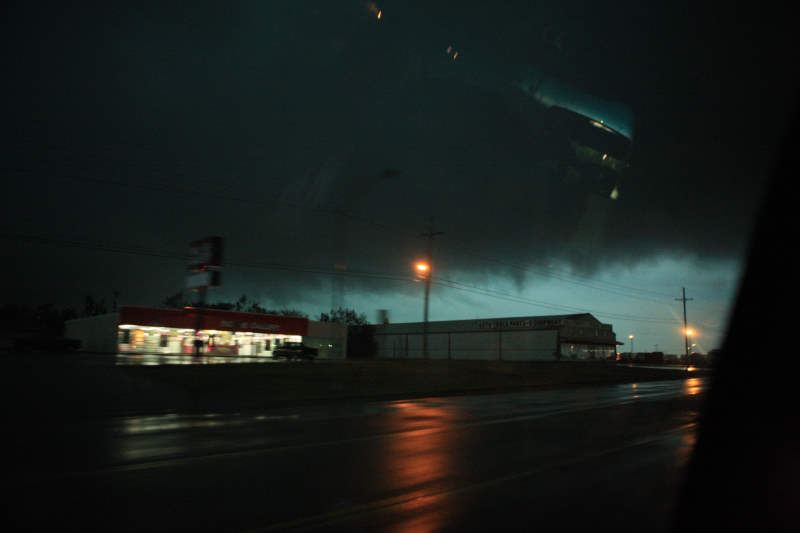 The worst place to be, is in a Tornado warned storm stuck in traffic.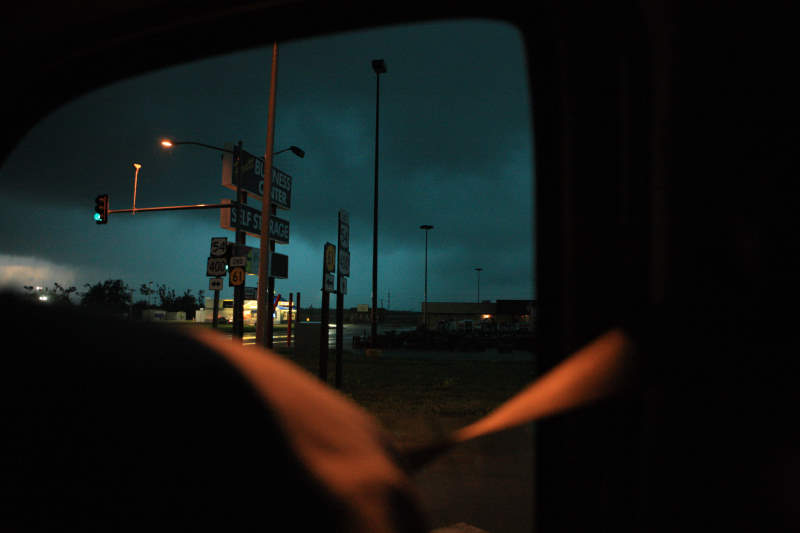 Funnel just lifted.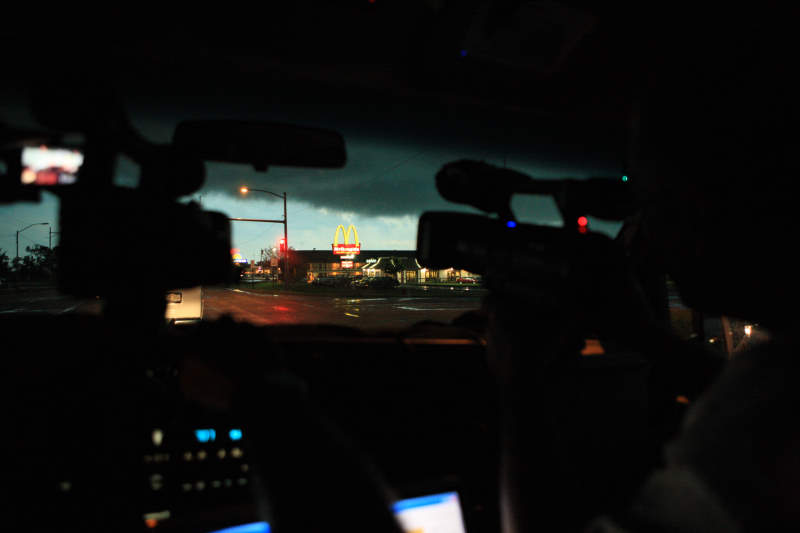 Our view is blocked by structures.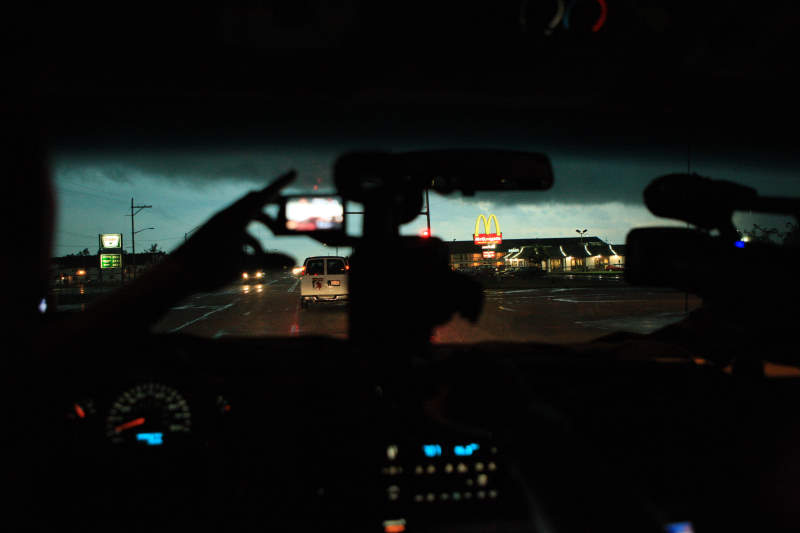 Need to get out of the city and into a position where we can see what is going on.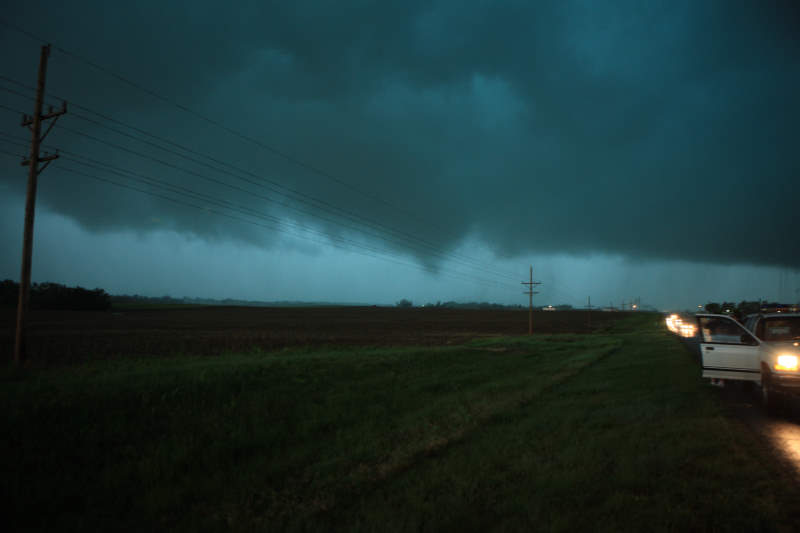 A funnel re-forming.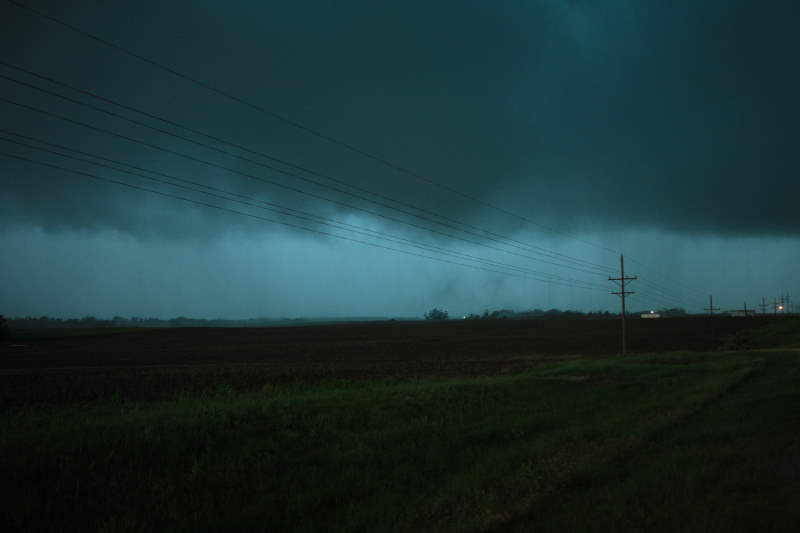 Rotation is present.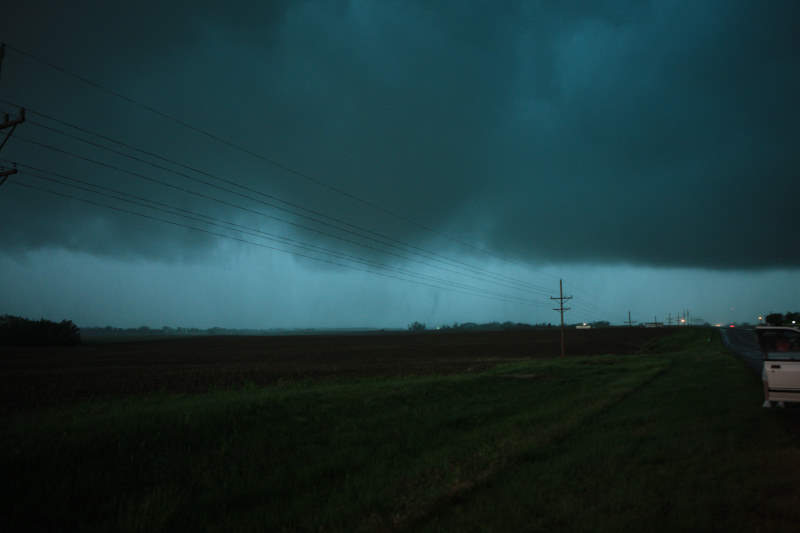 Not very well defined at this time.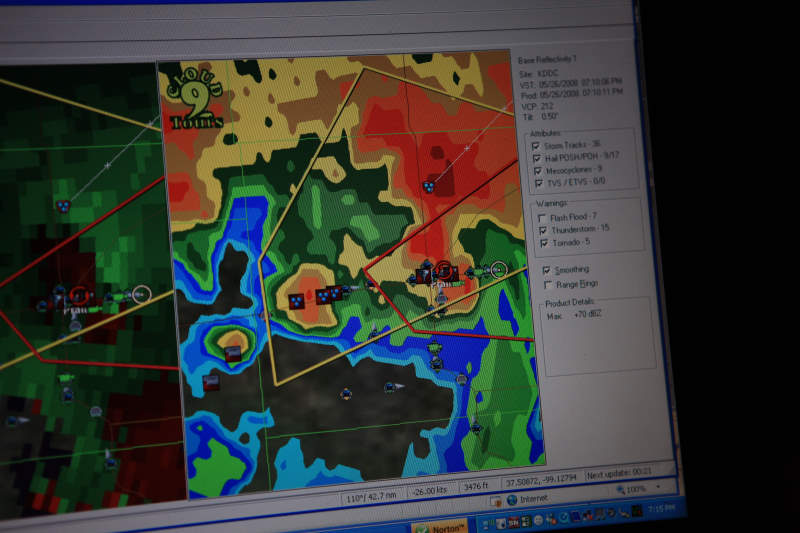 There's the Tornado report Charles lodged and the newly issued red box which indicates a tornado warning.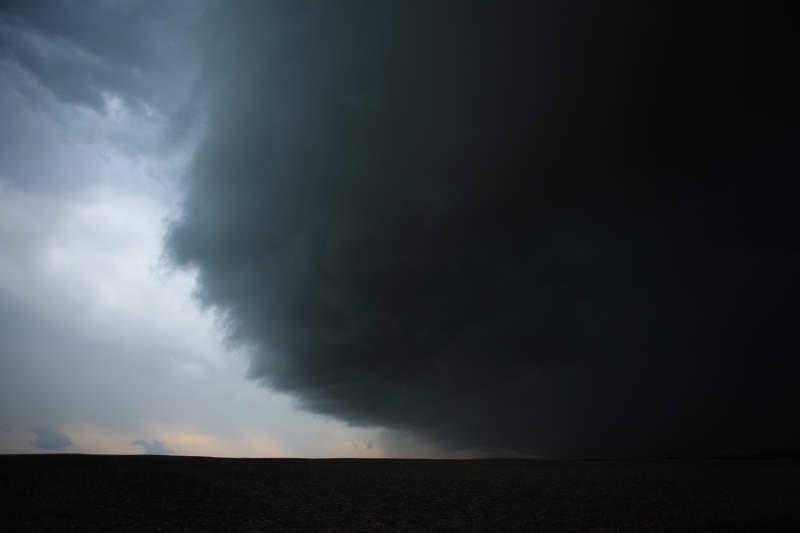 Large storm.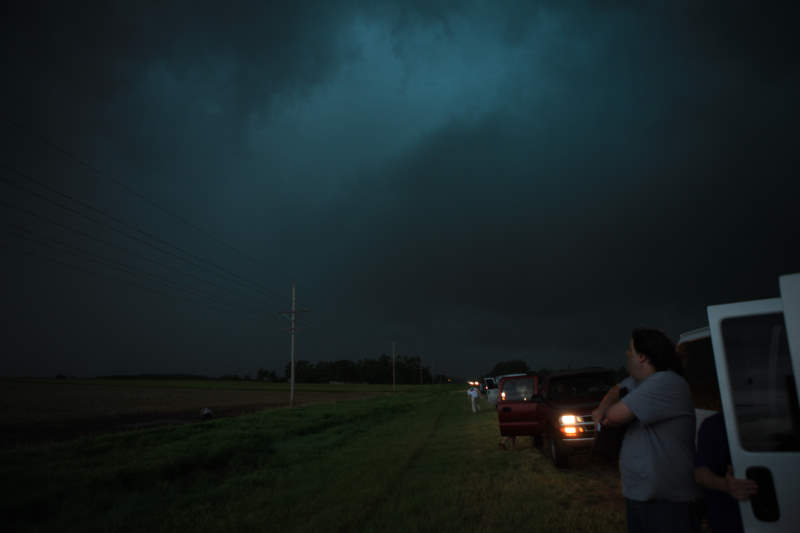 Very dark.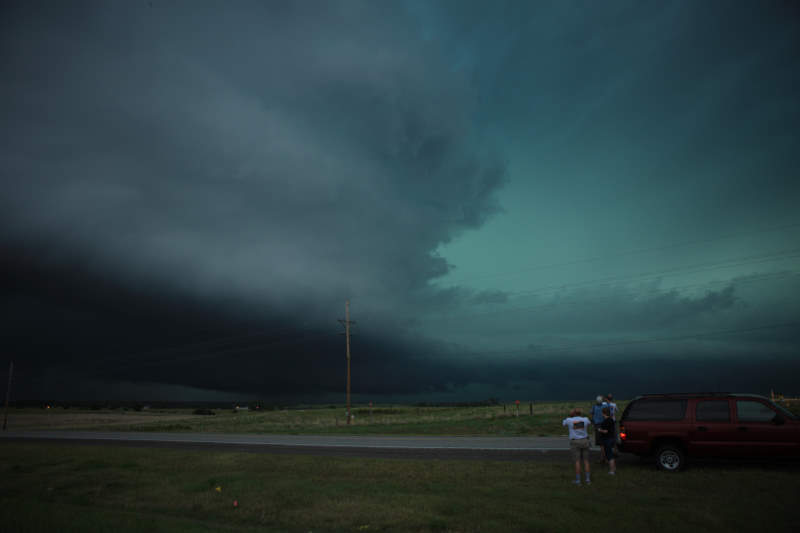 Massive storm.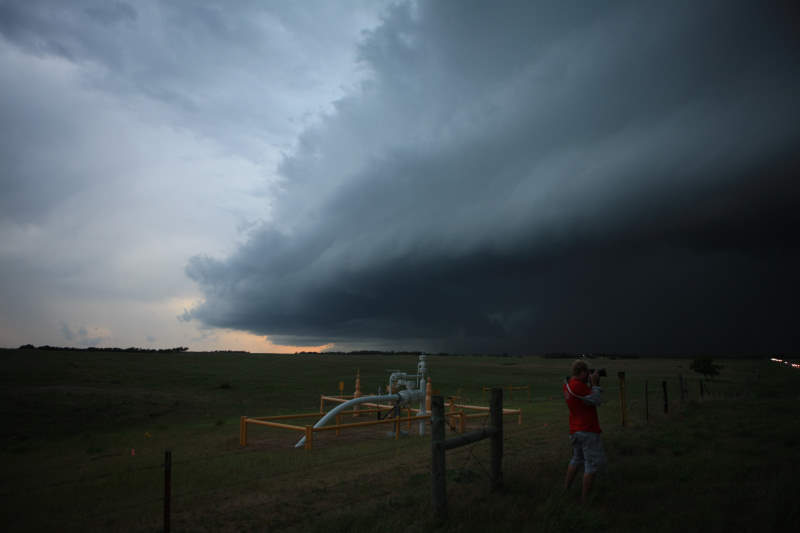 The storm went through a number of cycles until it became this monster.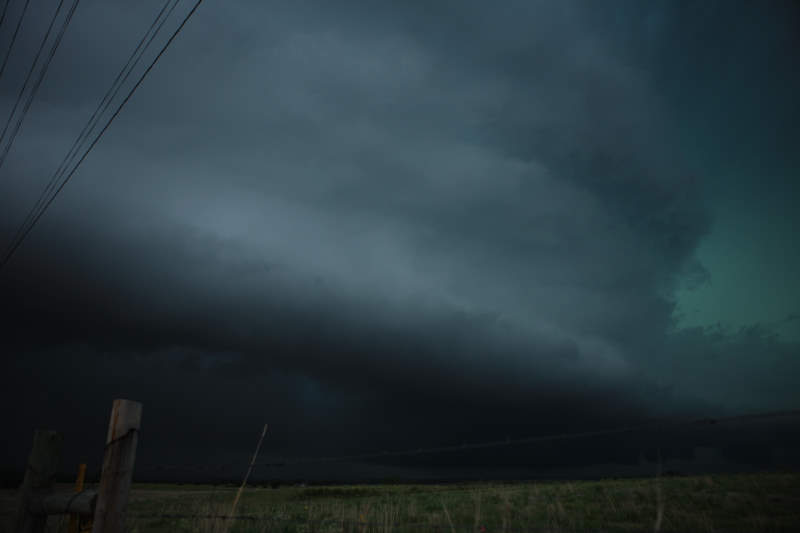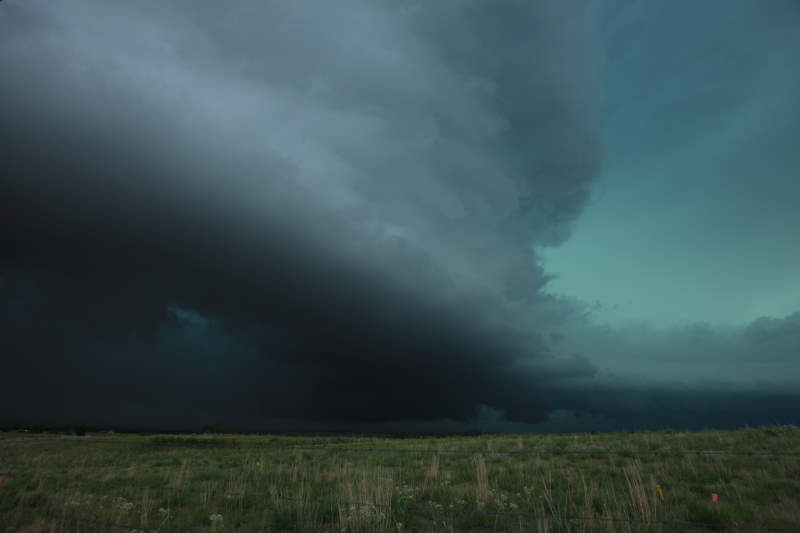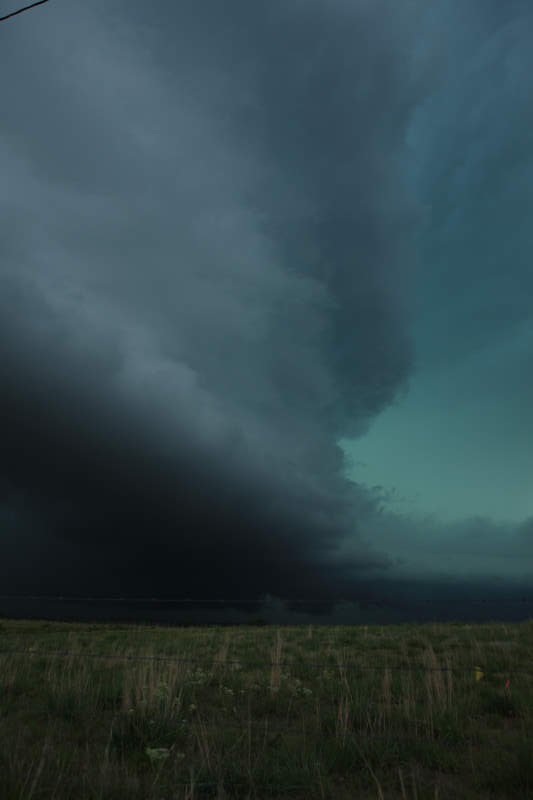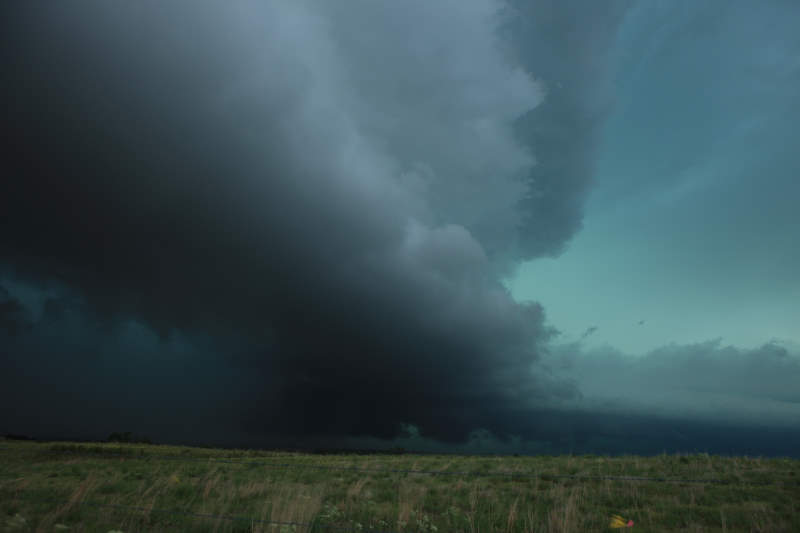 Still looking for a Tornado.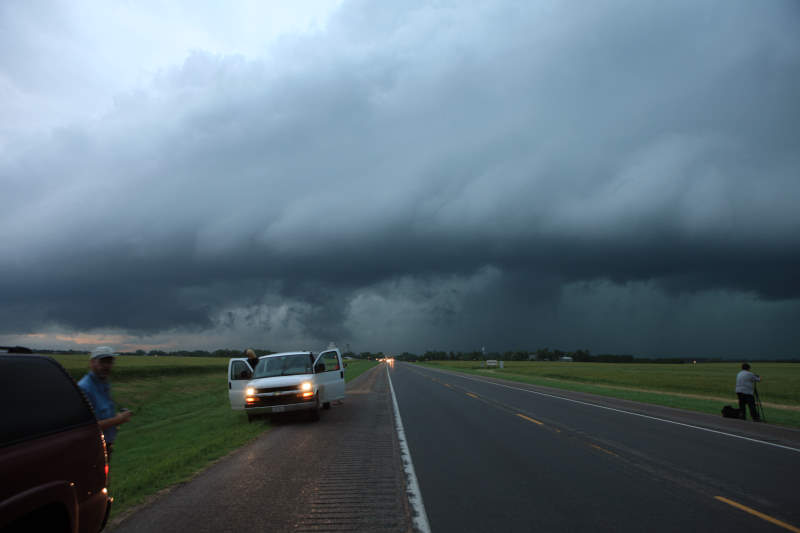 Amazing.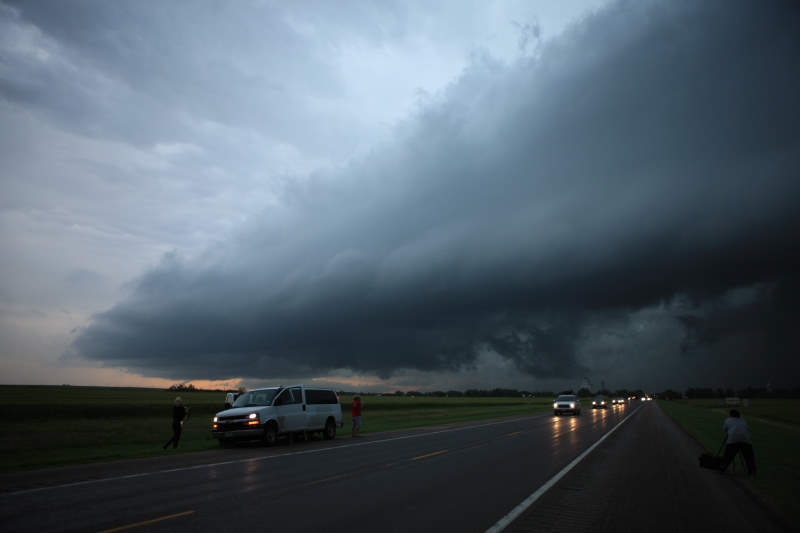 Other chasers escaping the town.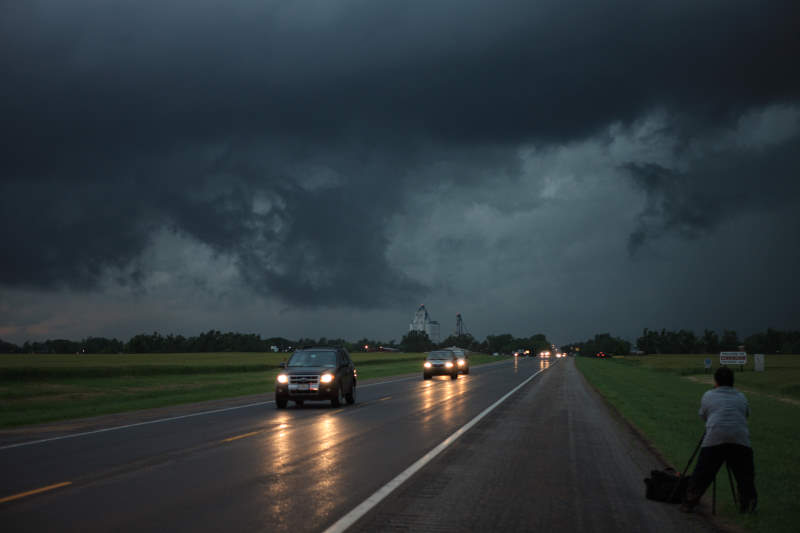 Erik taking some photos.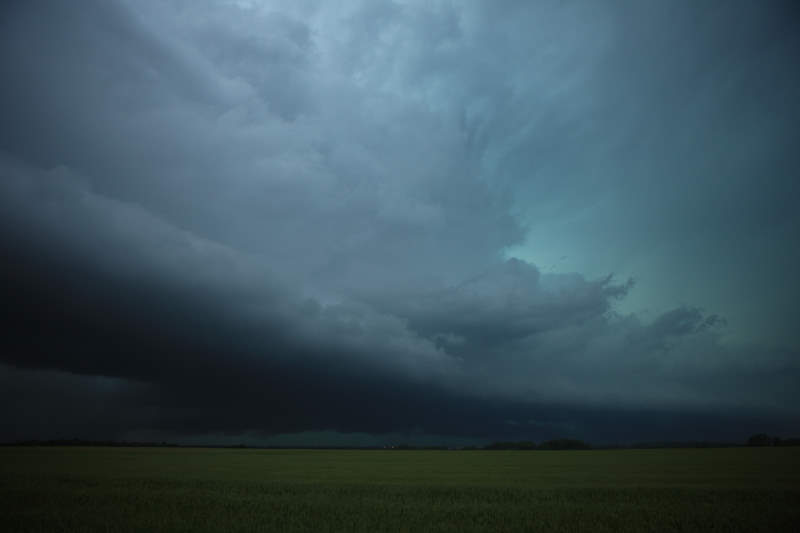 Catching up with us.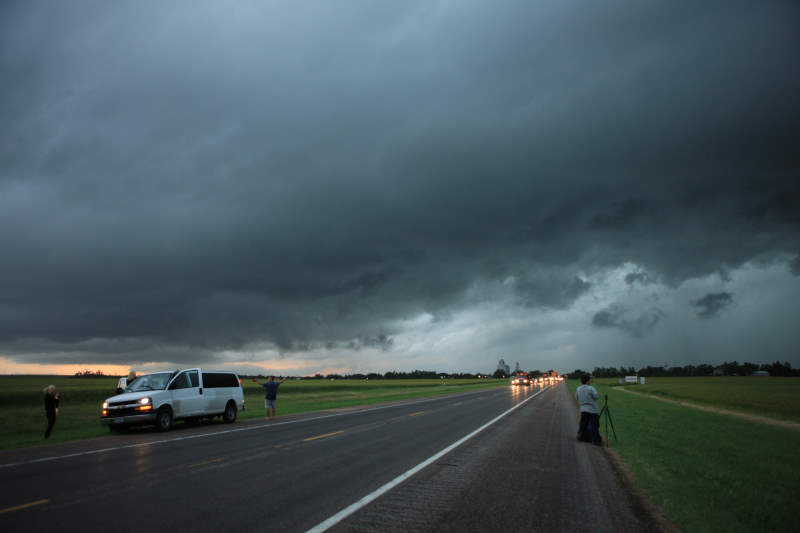 Much closer.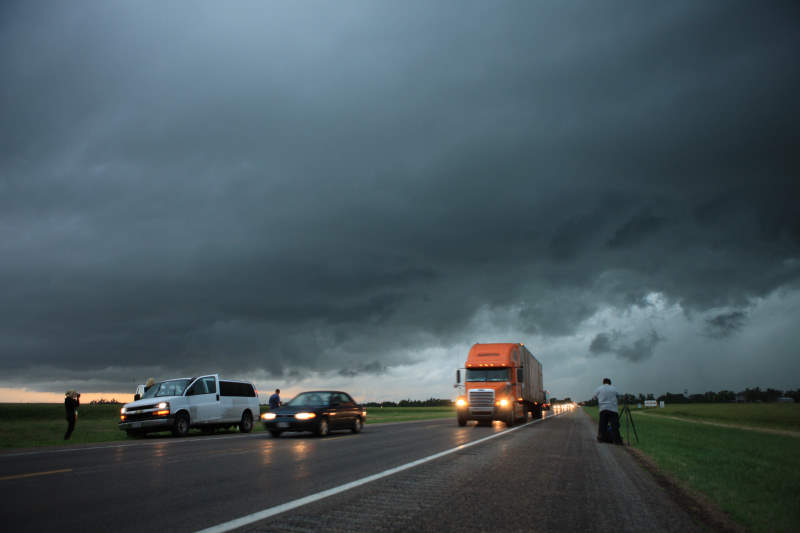 A little later after these series of the photos a large Tornado dropped down right on the highway.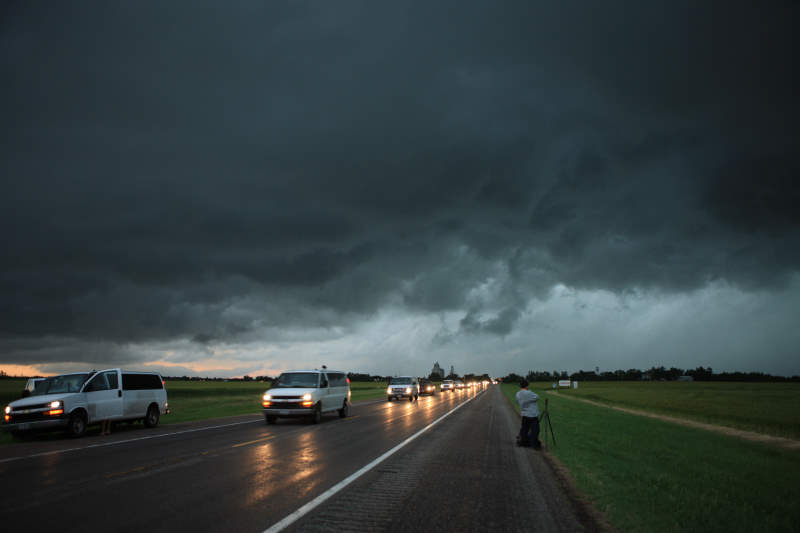 It happened just as we were getting back in the vans.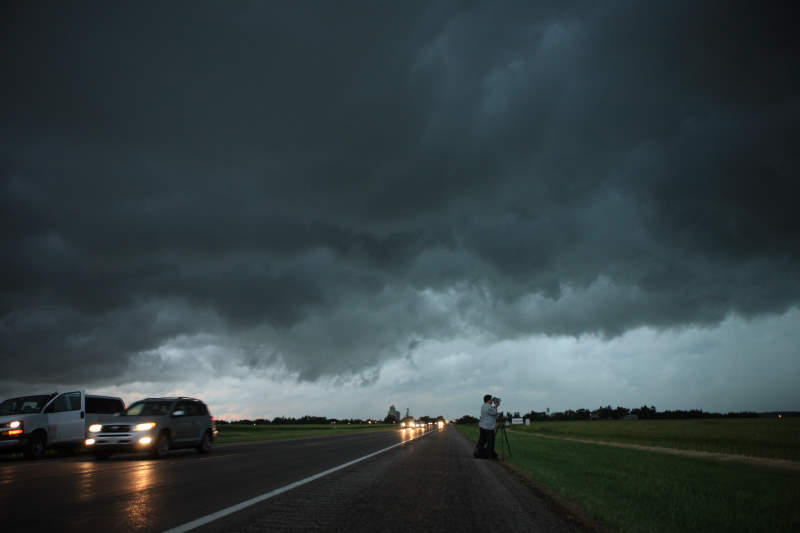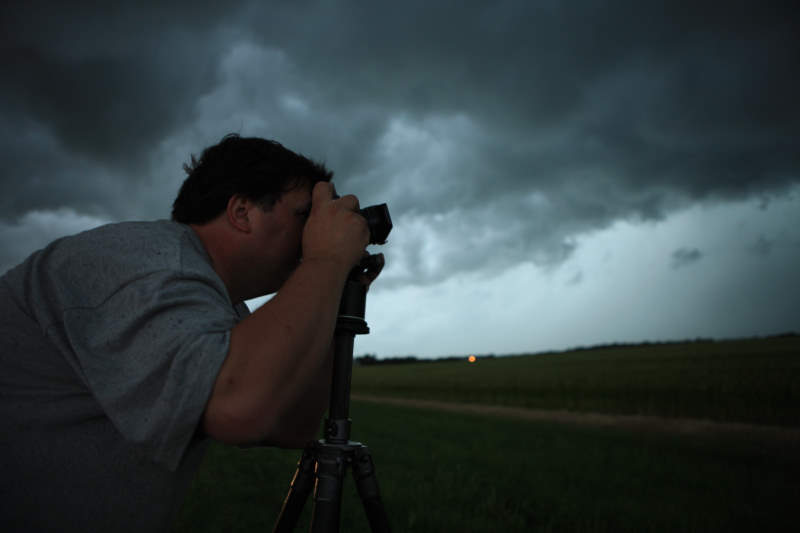 Erik taking some more photos.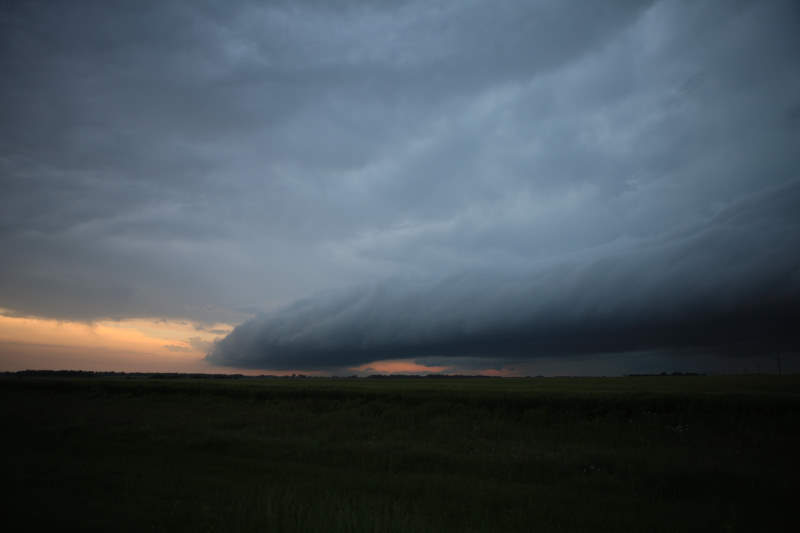 Shelf Cloud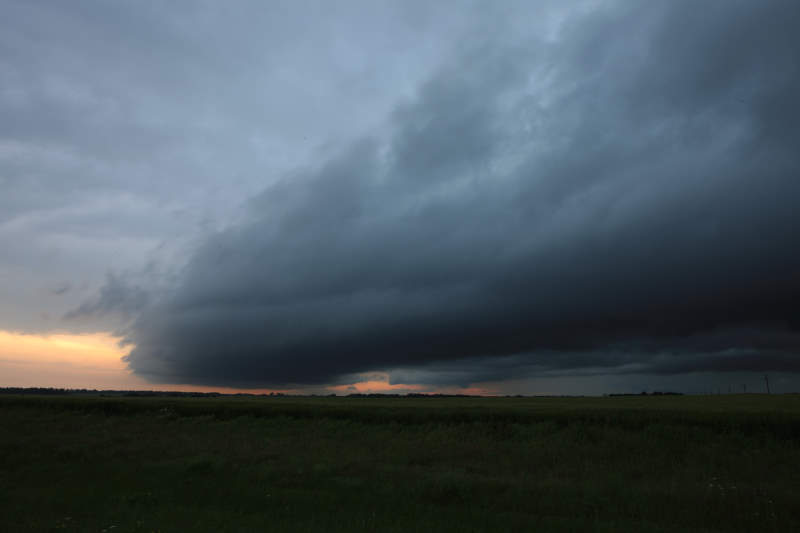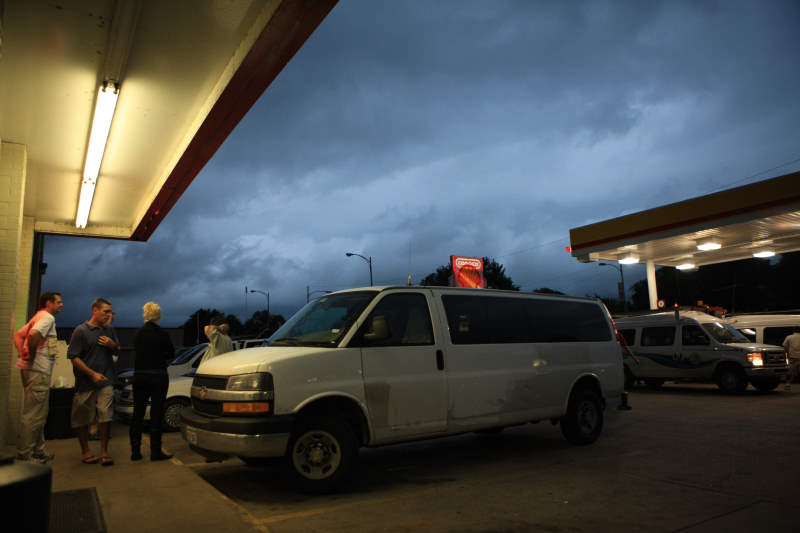 Stopped for a quick break.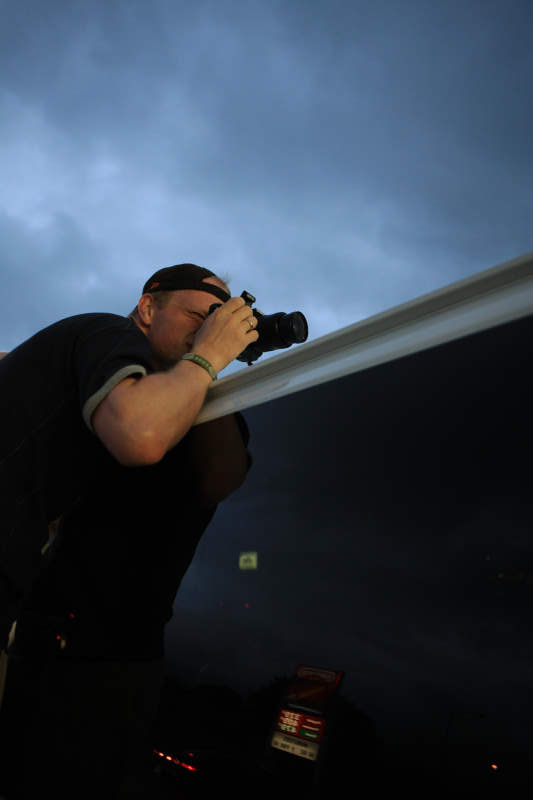 There's Dan from the Netherlands.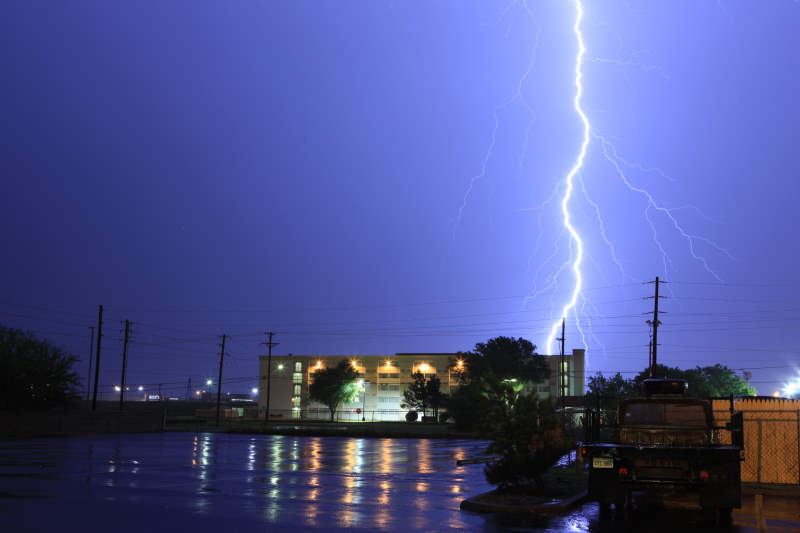 This strike a few moments before doing a live interview on the Chris Smith afternoon show on 2GB.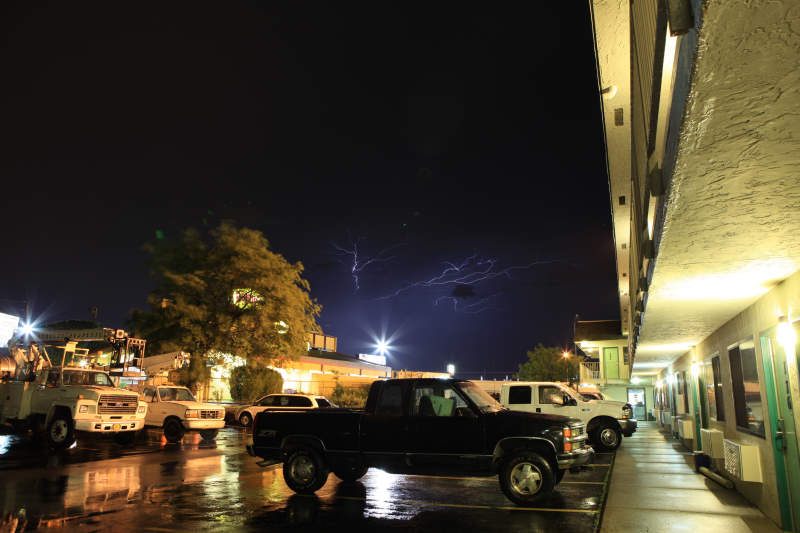 Some shots from the hotel.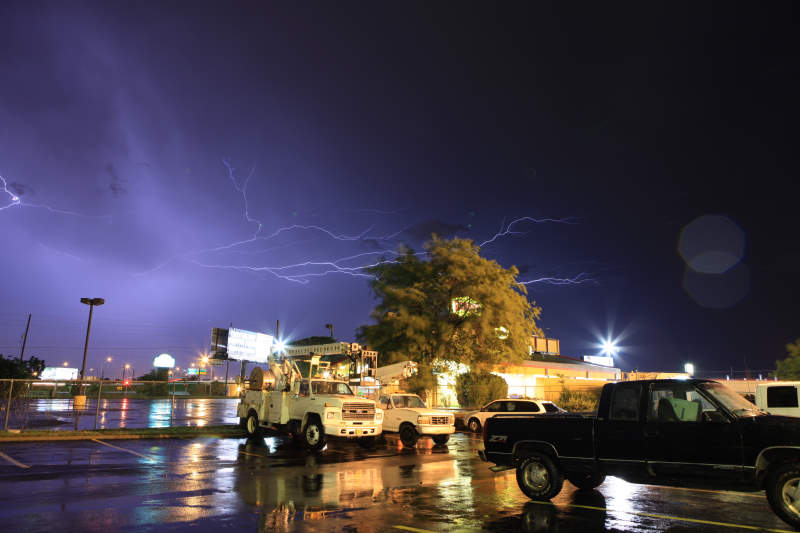 Anvil Crawlers.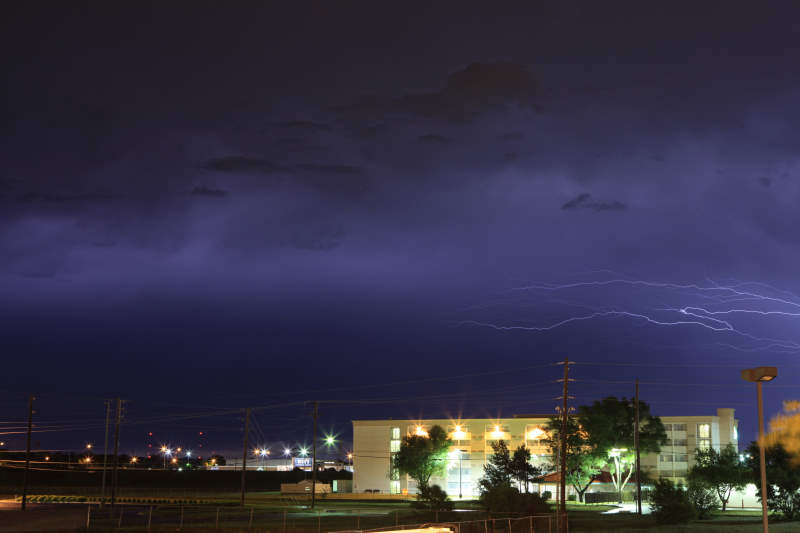 Storm is fading away into the distance.