USA Storm Chasing Expedition - 25 May, 2008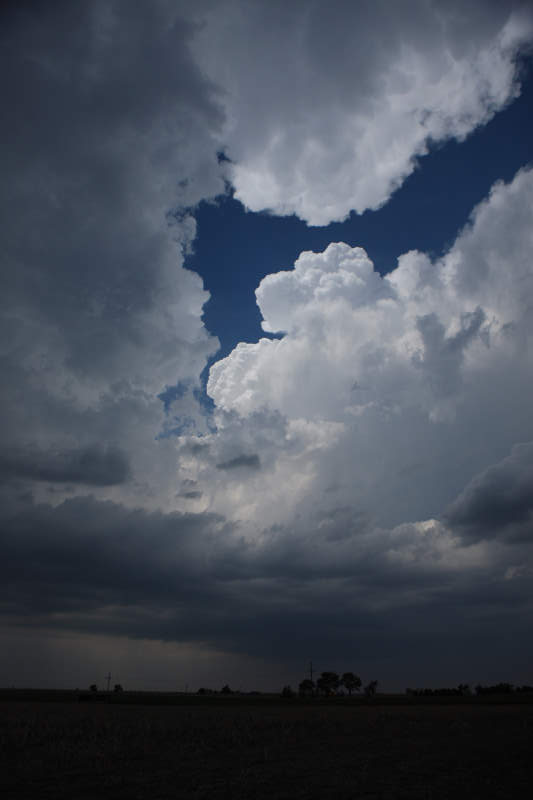 Nice arrangement of cloud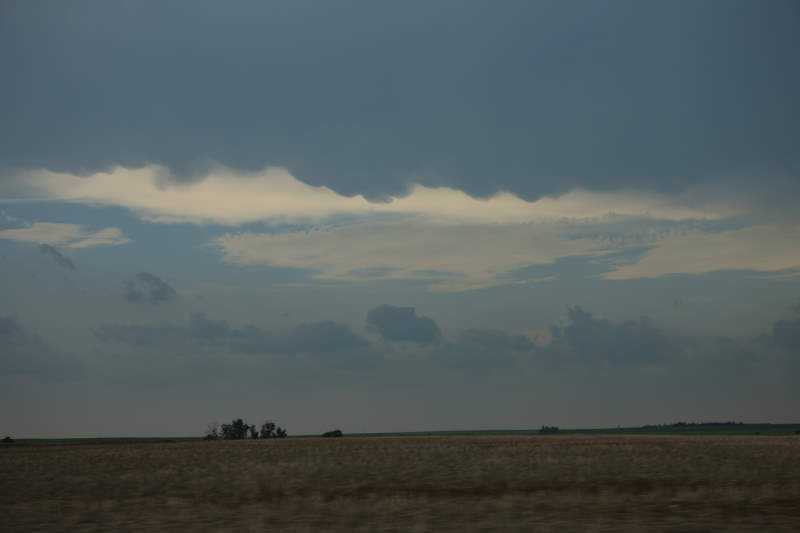 Mammatus clouds seen in the distance.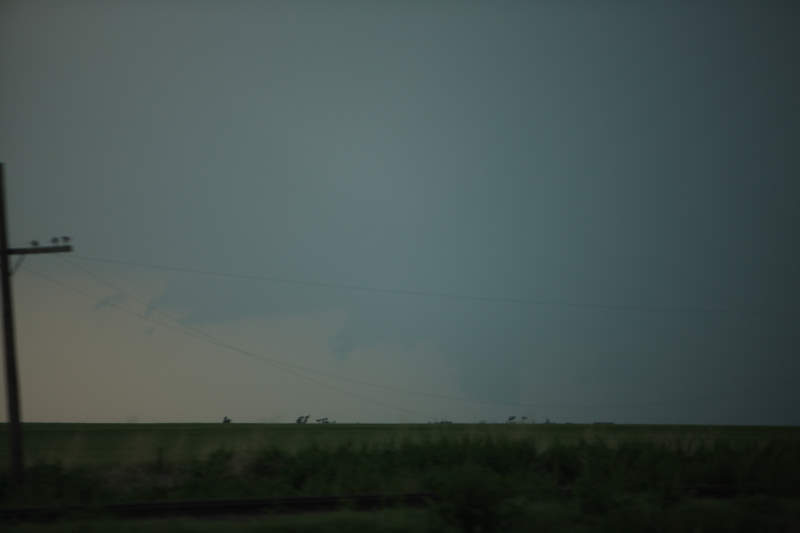 Wall cloud seen in the distance.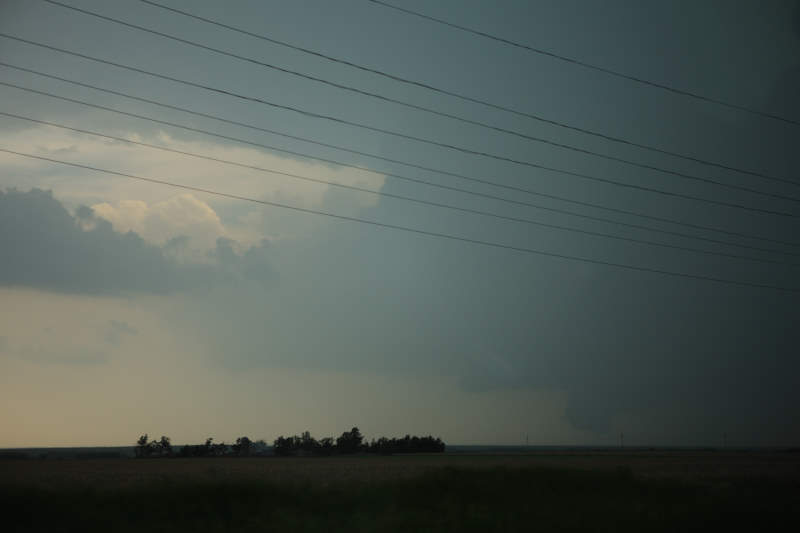 Too hard to confirm a funnel at this time.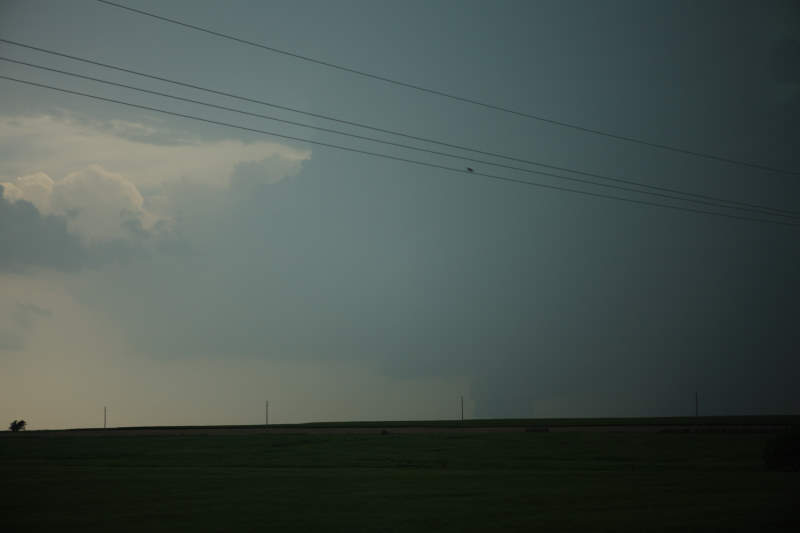 This is definitely on the ground, but still can not confirm rotation.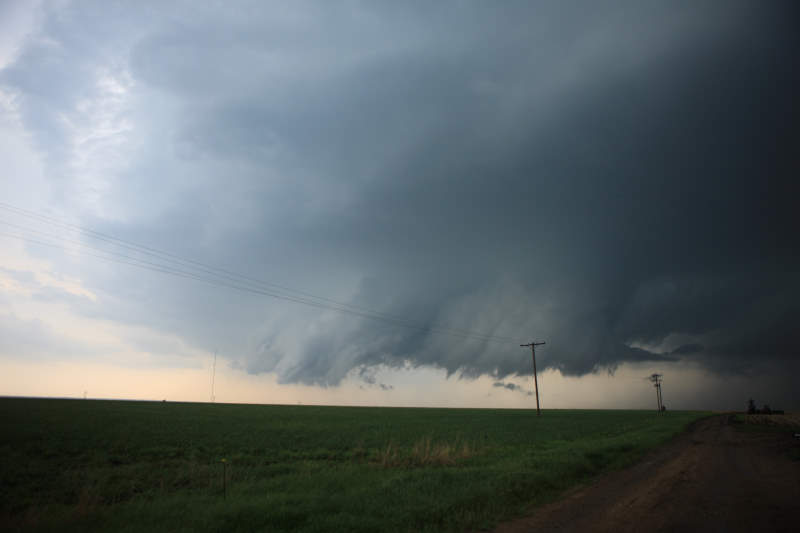 Nice storm.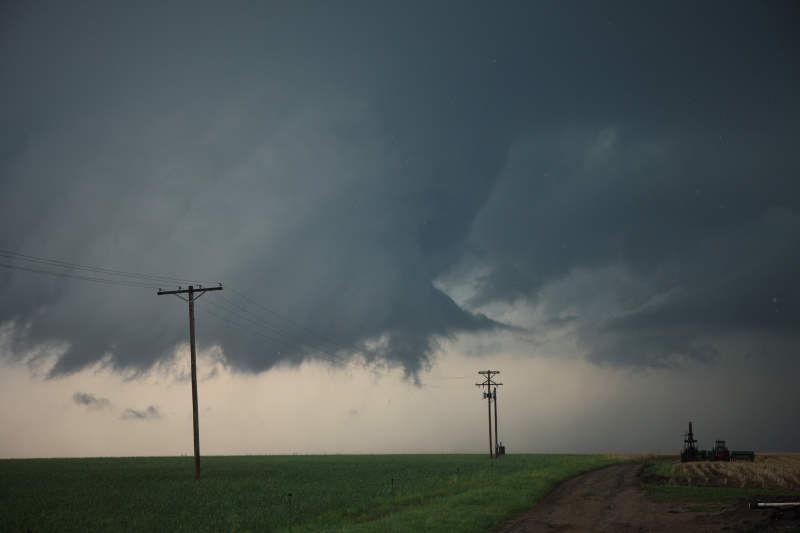 A funnel is really trying hard to form.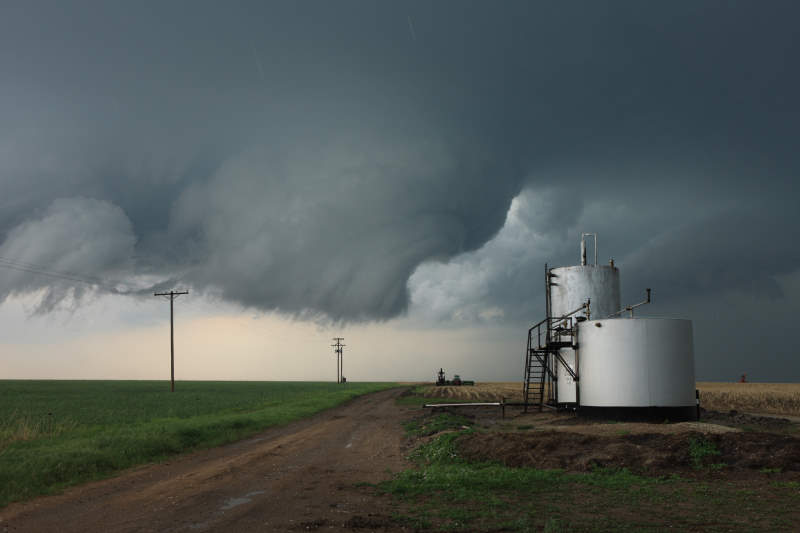 A very slow moving storm is ahead.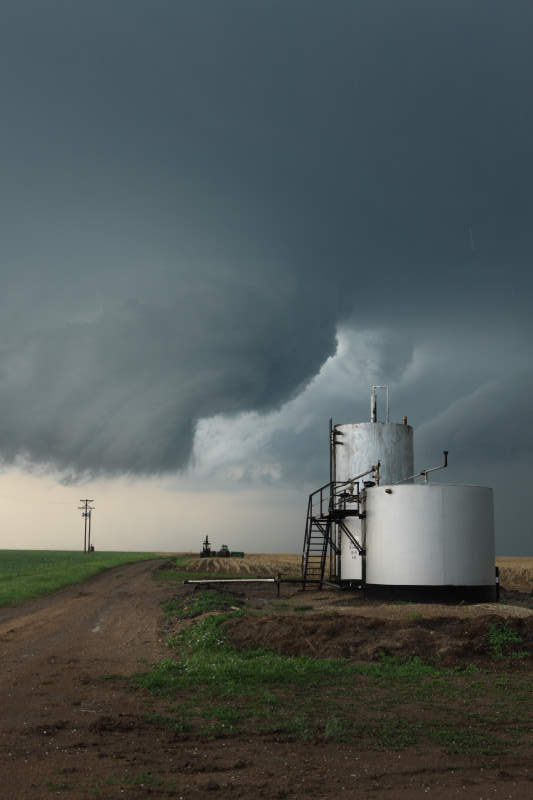 Rotation is very clear and looks striking against the silo.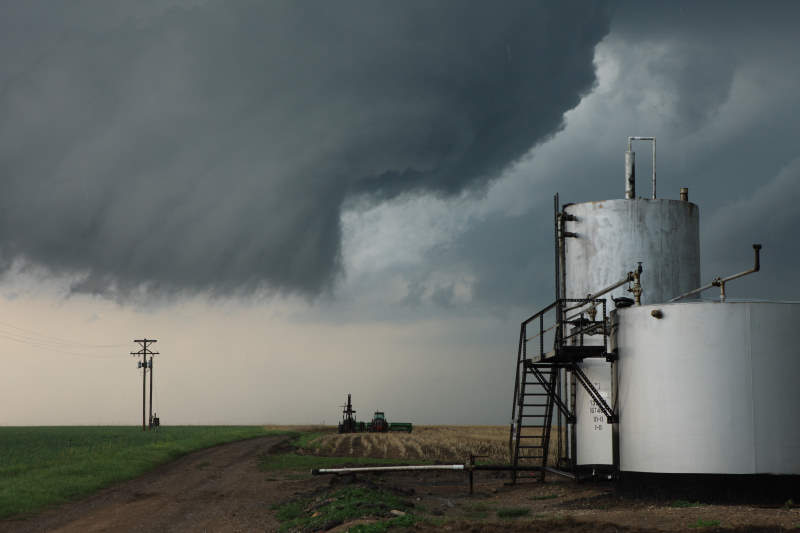 Amazing contrast of colours.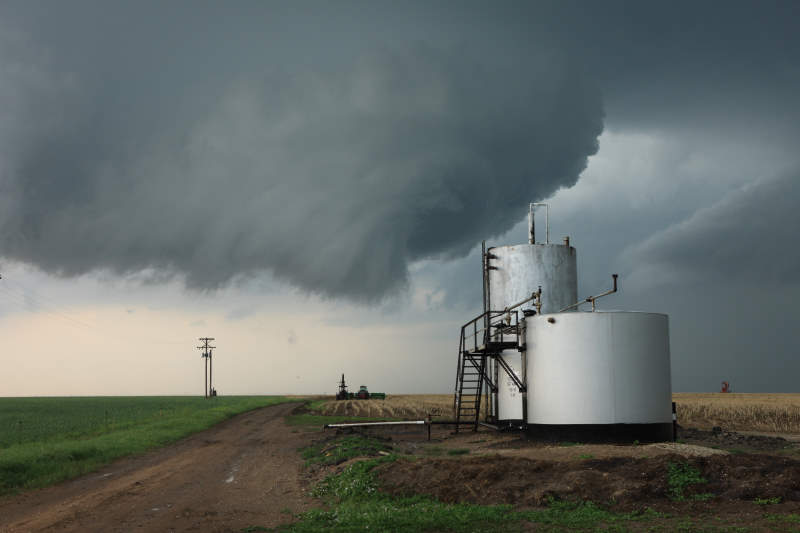 Rotation was quite strong.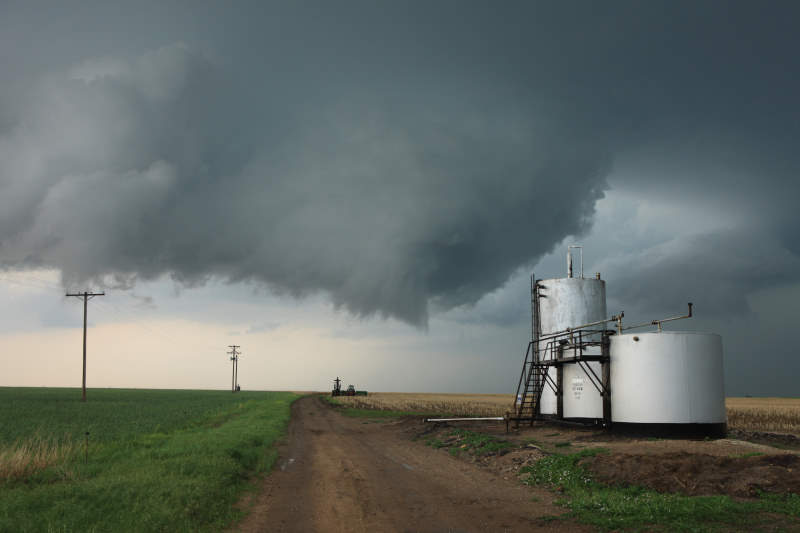 Funnel being formed.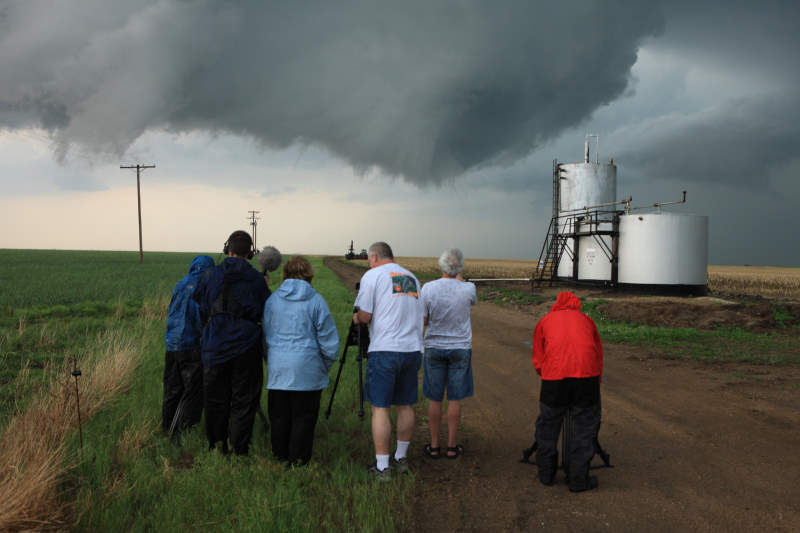 Everyone huddled together watching the amazing sight.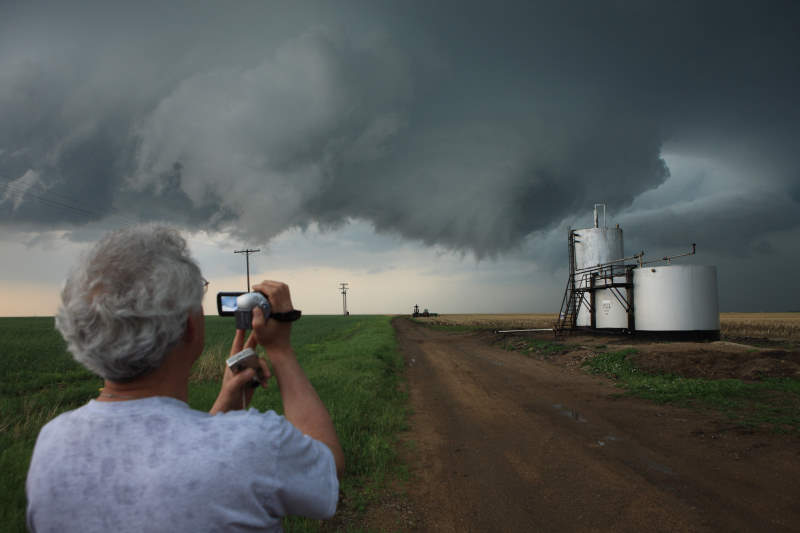 Richard happily filming away here.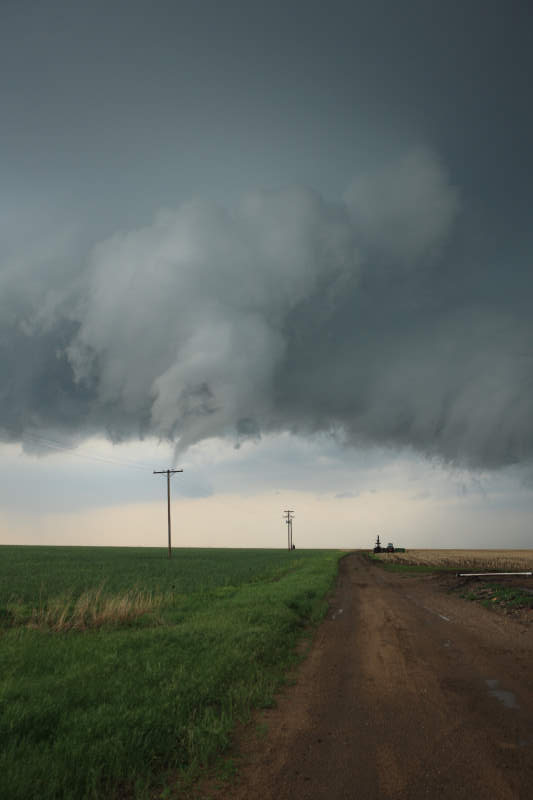 A confirmed tornado... it swirled up the dust on the ground only for a few seconds, but that's all your need to confirm it.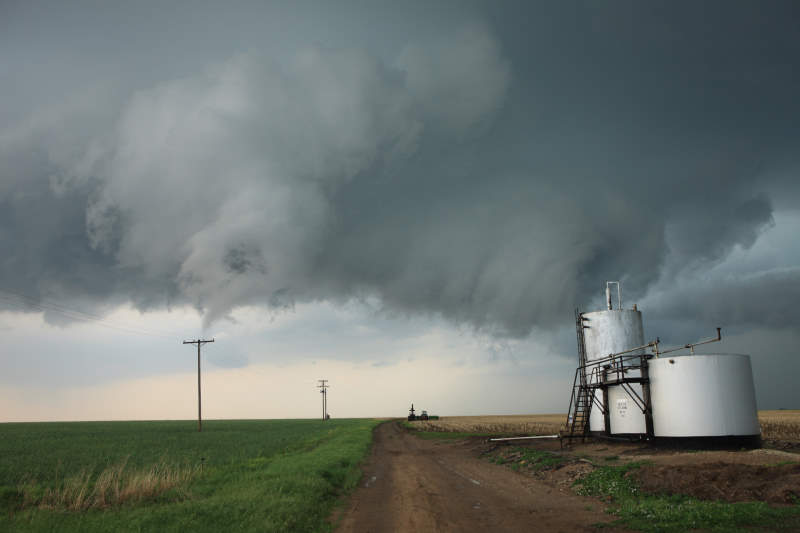 Very weak tornado, barely EF0 winds.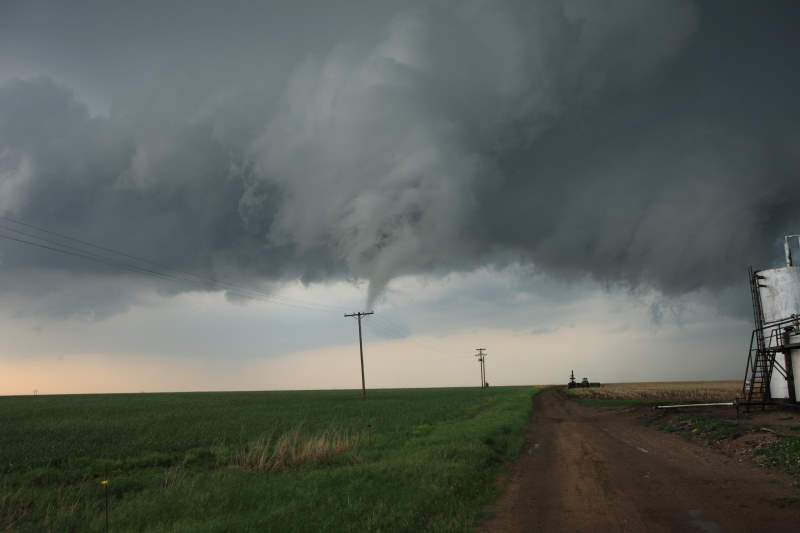 Funnel is a little more visible now.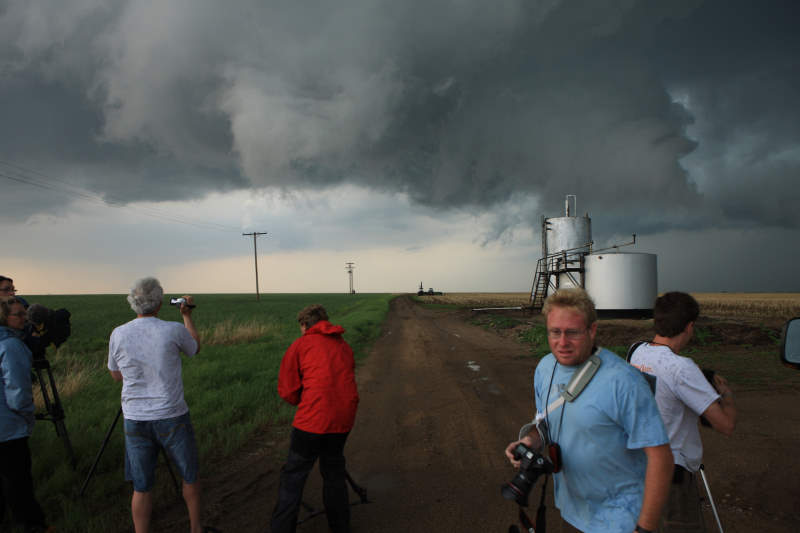 Might be time to re-position soon.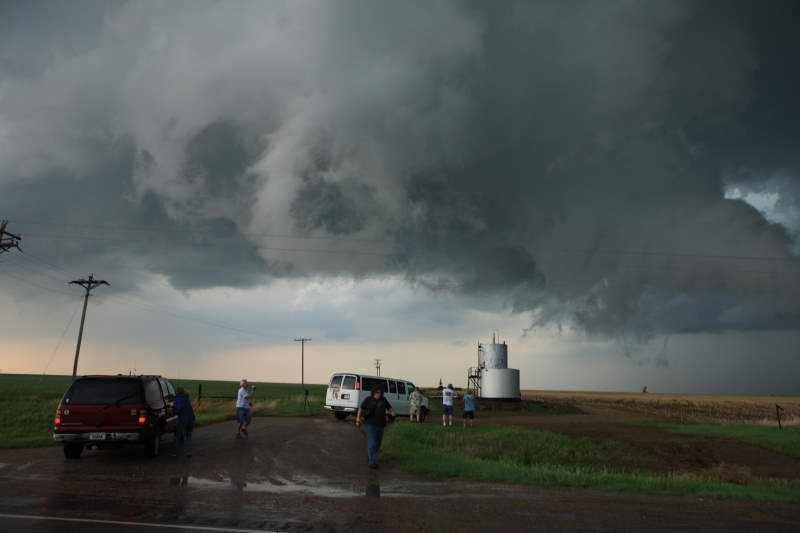 Vans reversing, everyone able outrun the very slow speed of the storm.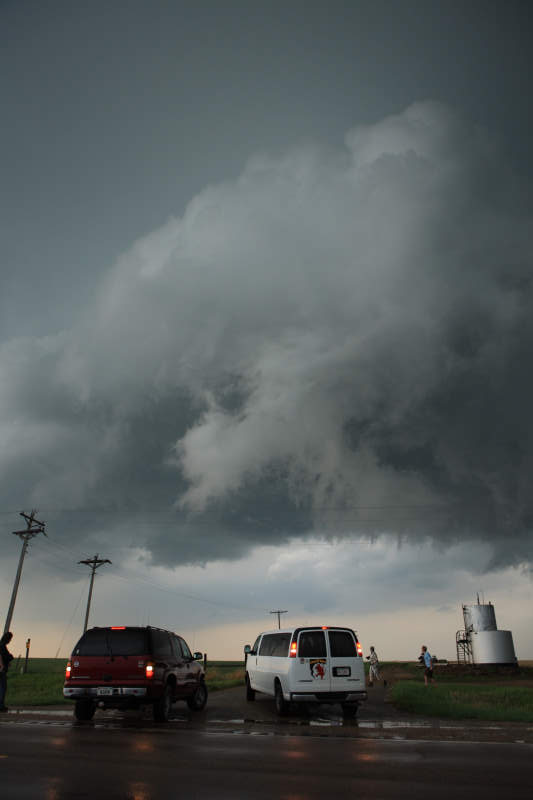 Rotation is well and truly above us.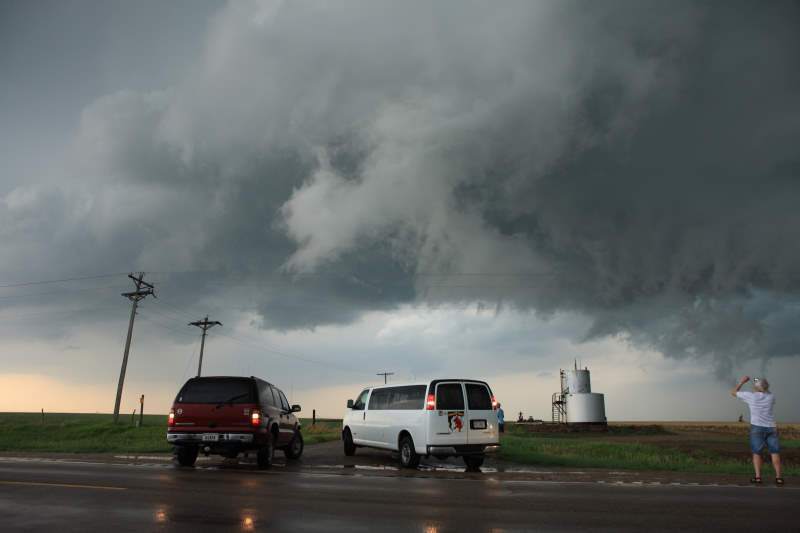 Storm motion was around 5 miles per hour.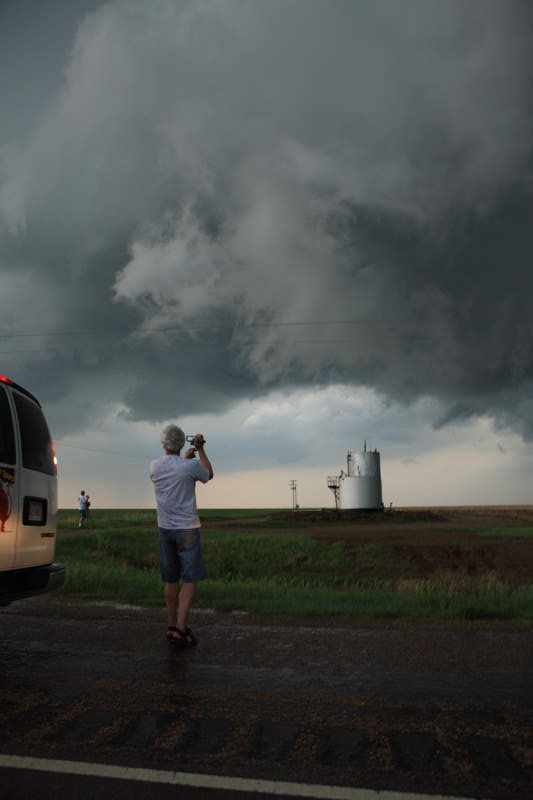 You simply don't see anything like this in Australia.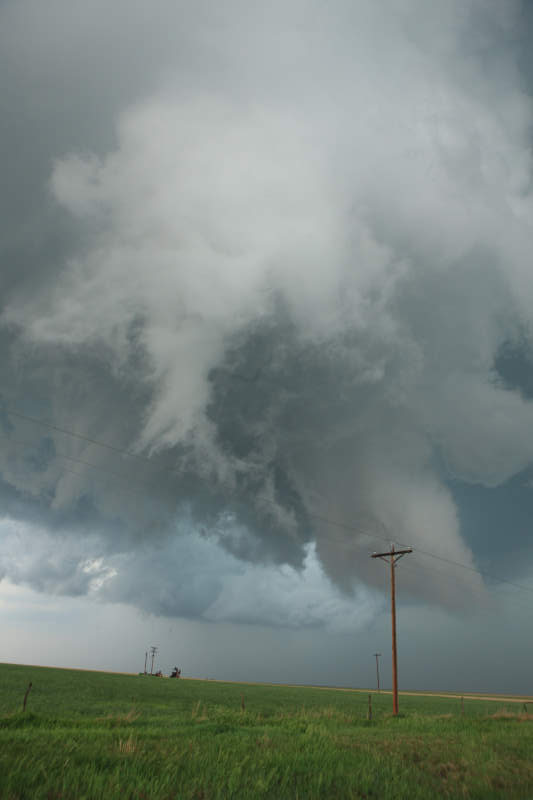 Storm speed was amazingly slow.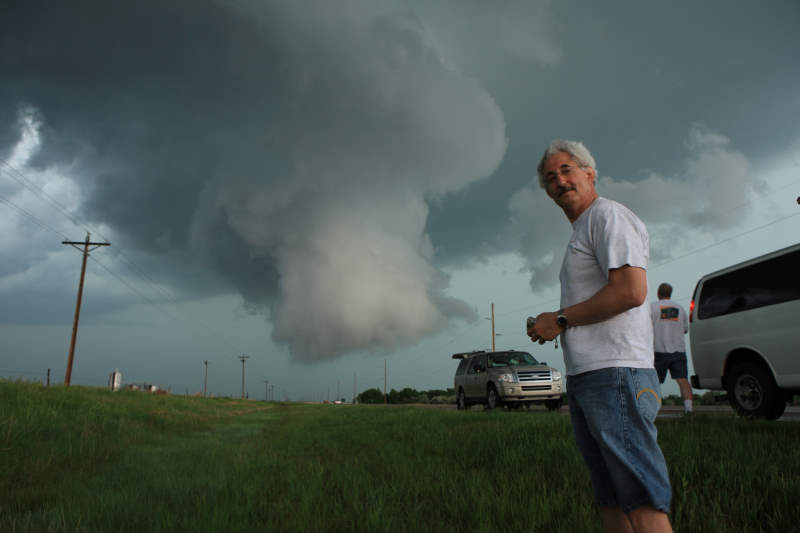 Nice shot of Richard.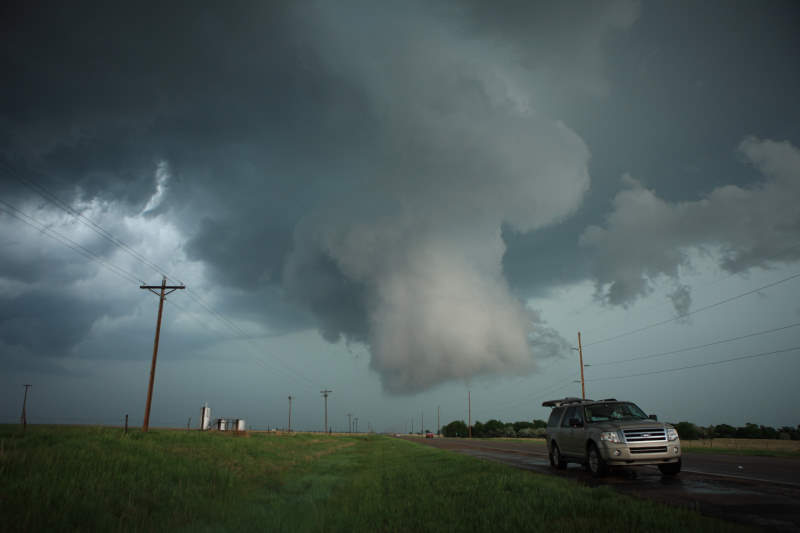 Would you drive under this?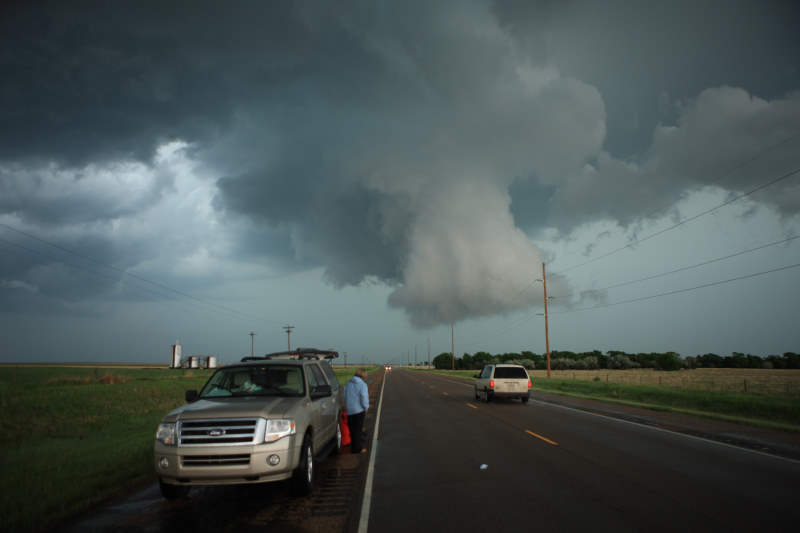 Looks like someone is hitting the breaks..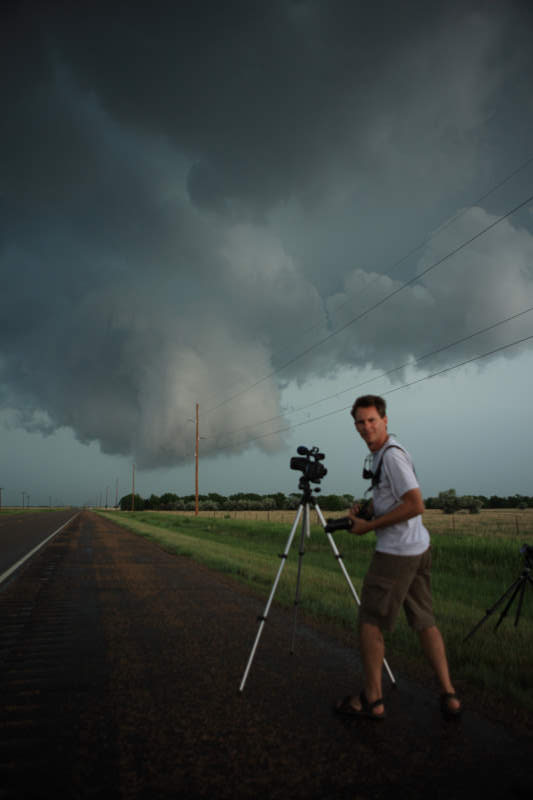 George taking plenty of footage of the storm.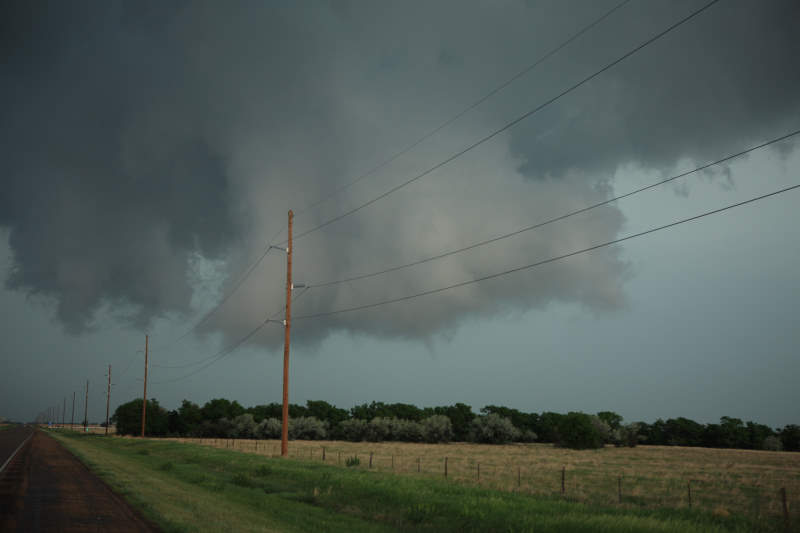 Storm is still rotating.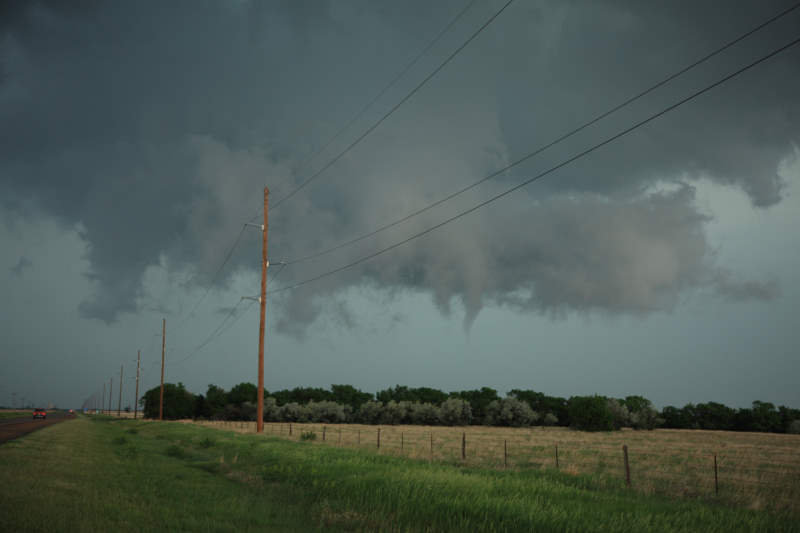 Funnel re-forming.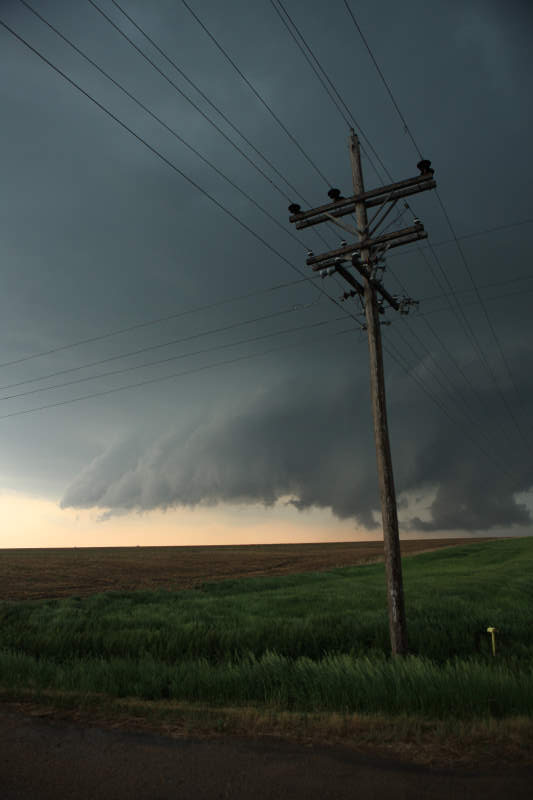 We have all headed East, letting the storm catch up to us.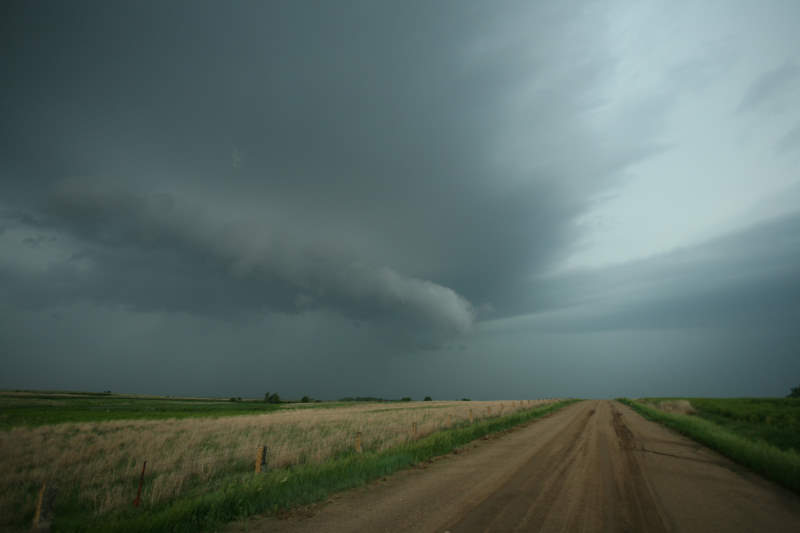 Roads are still muddy from yesterday.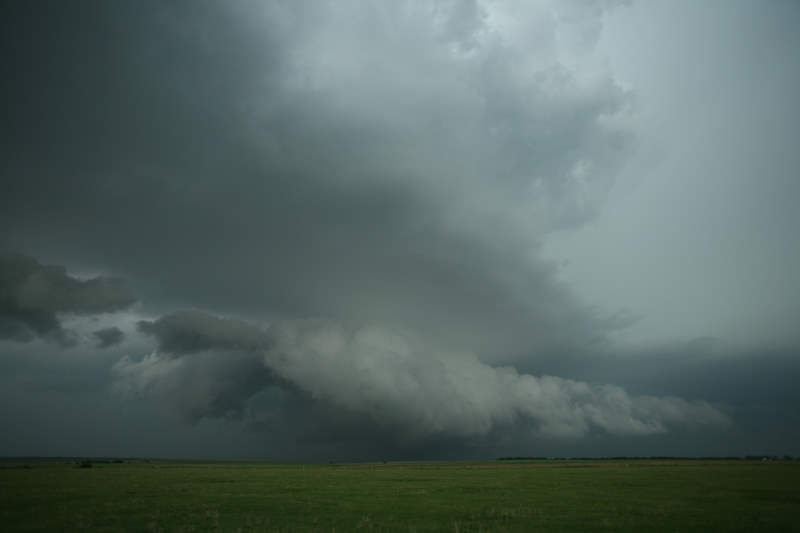 Outflow boundary moving through.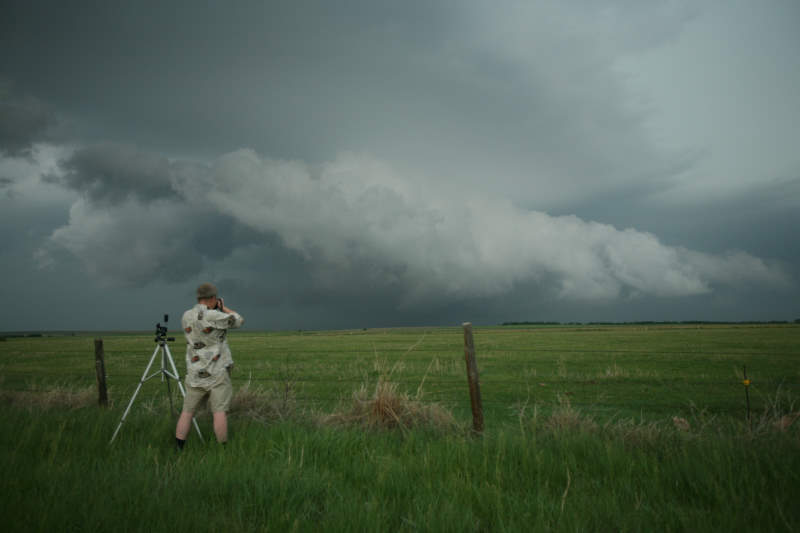 Stuart framed in shot.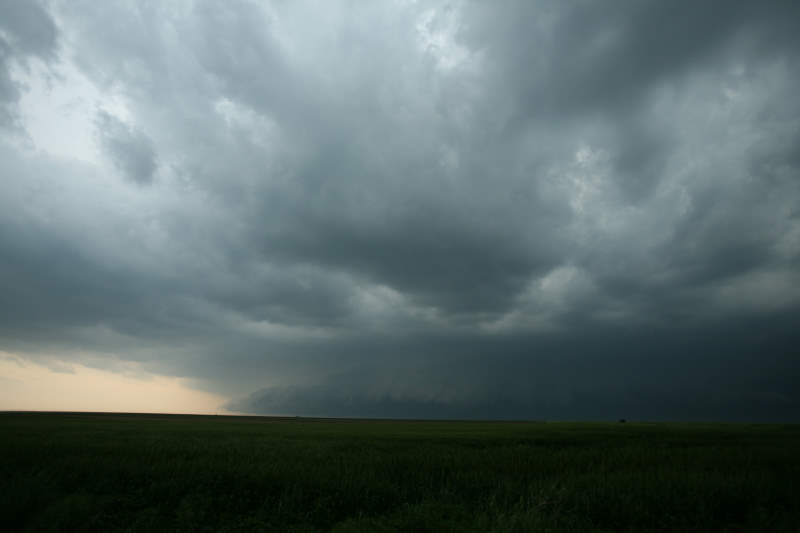 A lightning strike hit very close, moments before this shot was taken.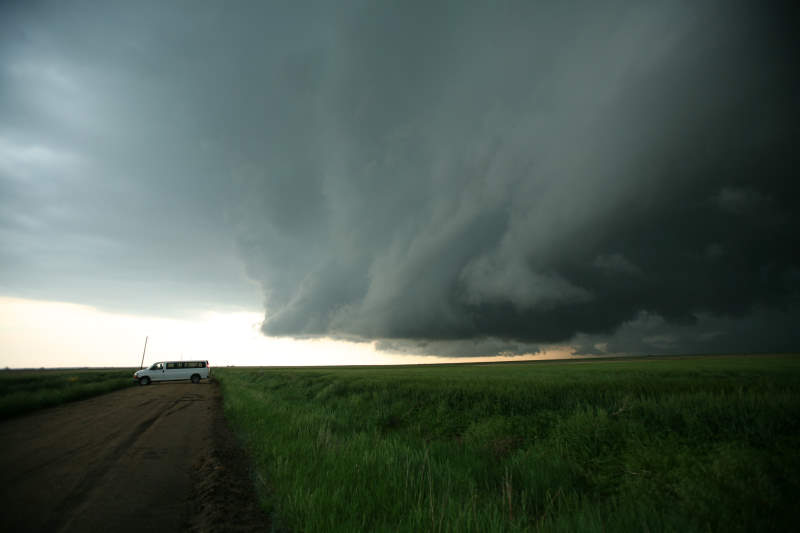 Try performing a 3 Point turn with this behind you.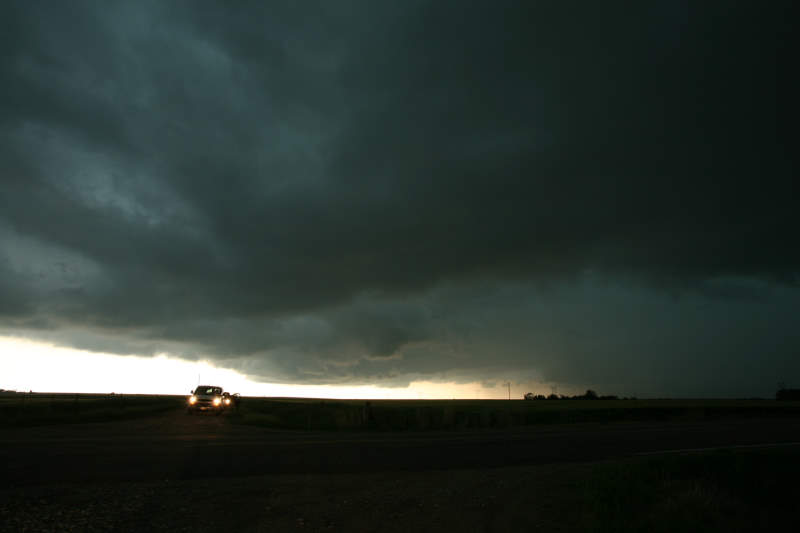 Skies are getting darker.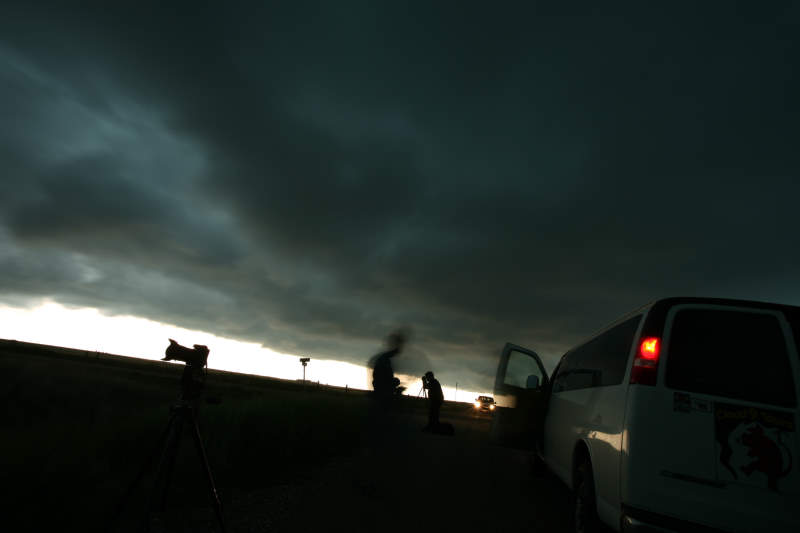 Creepy.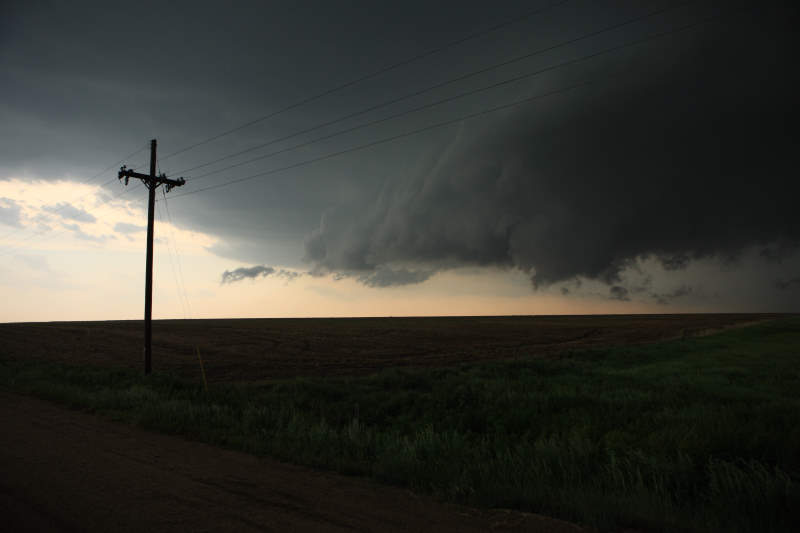 Moving closer towards us.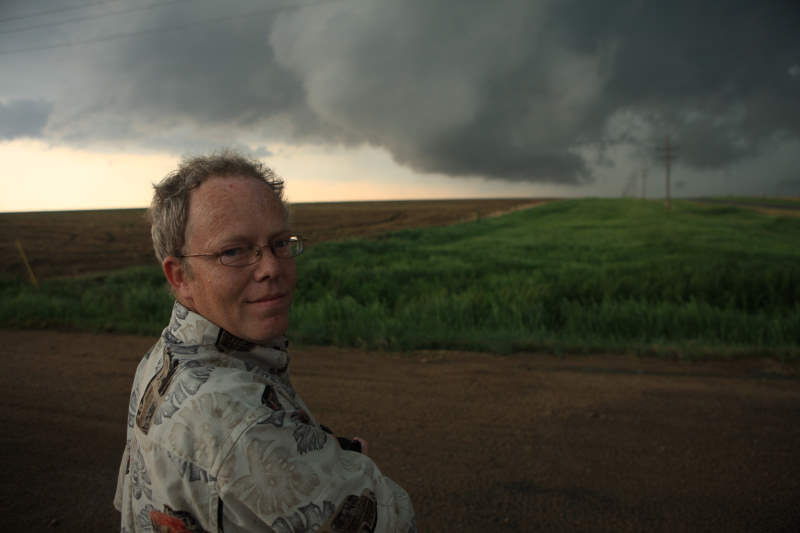 Stuart (from the UK) looking back at me.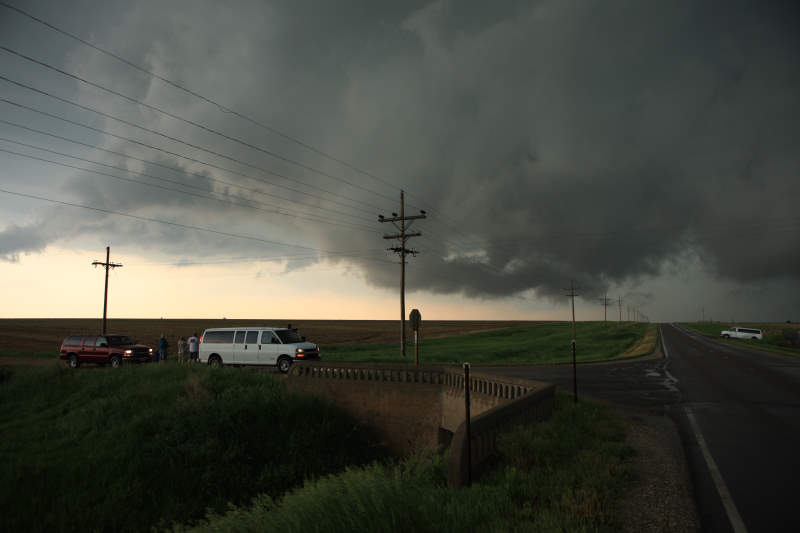 Wind is picking up.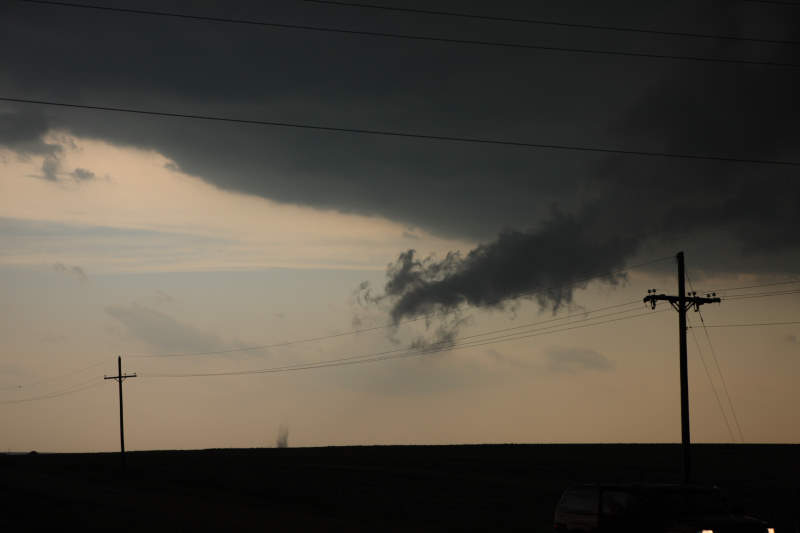 A land spout.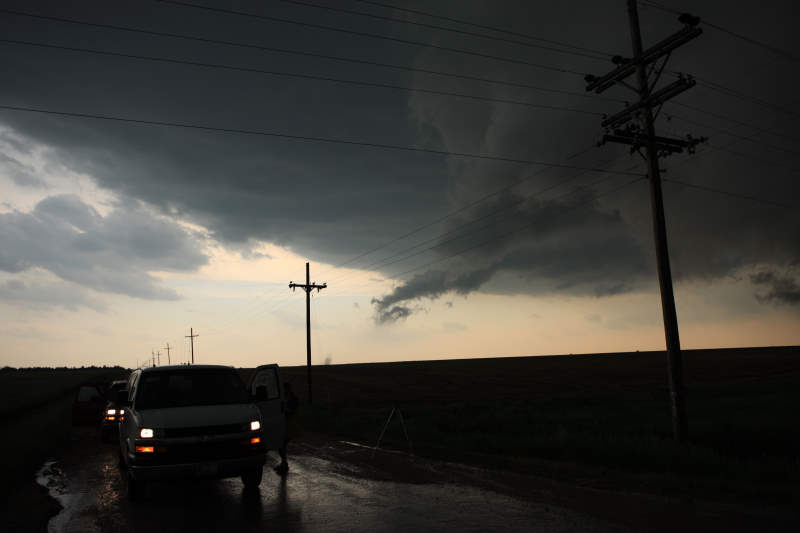 Very nice.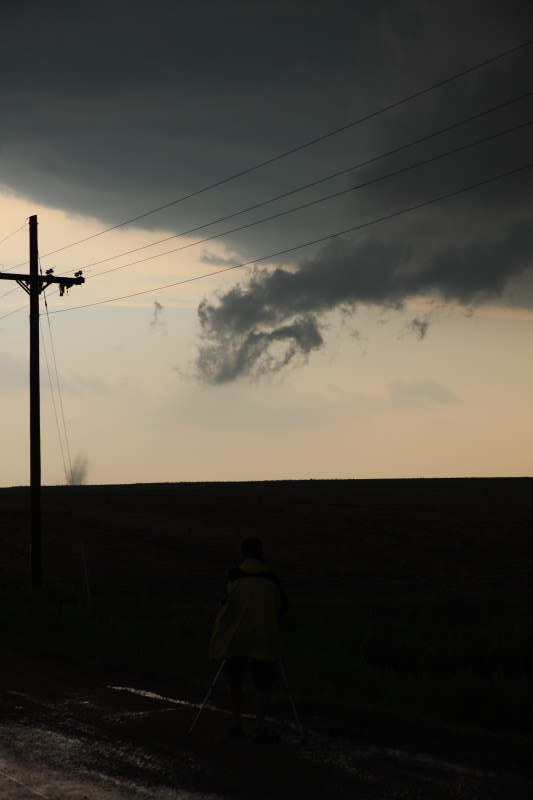 It didn't last very long.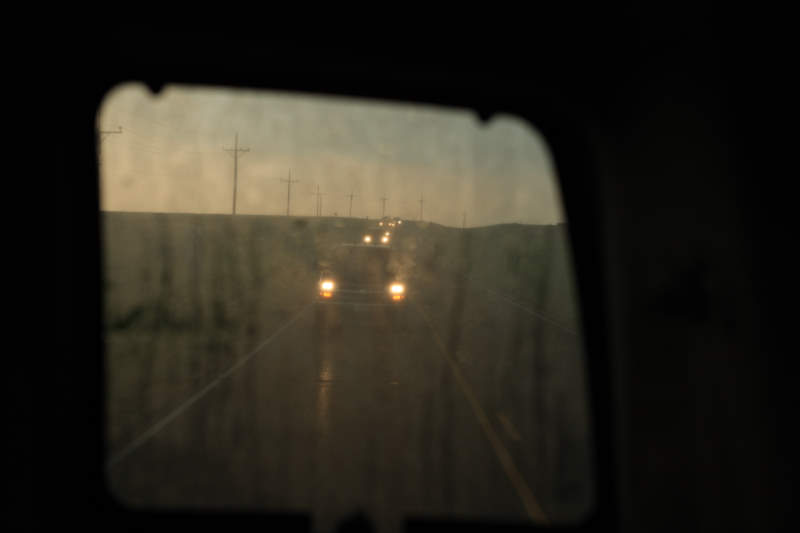 Lots of storm chasers on the road now.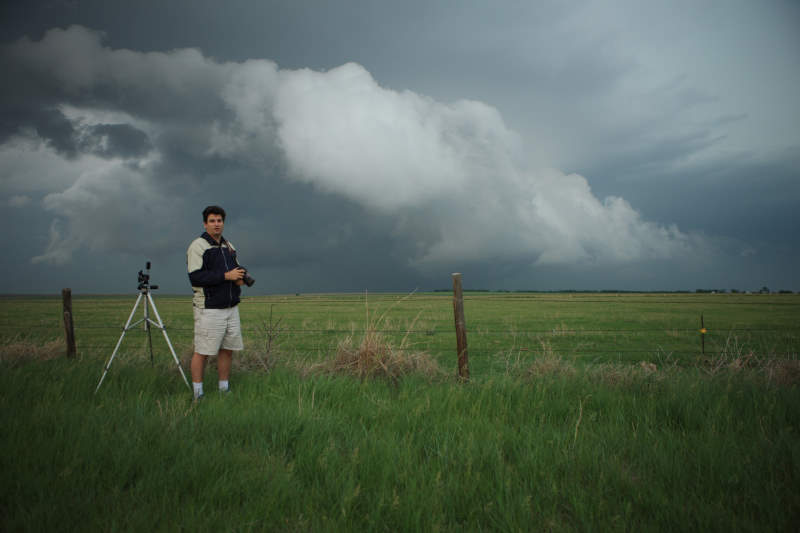 Me..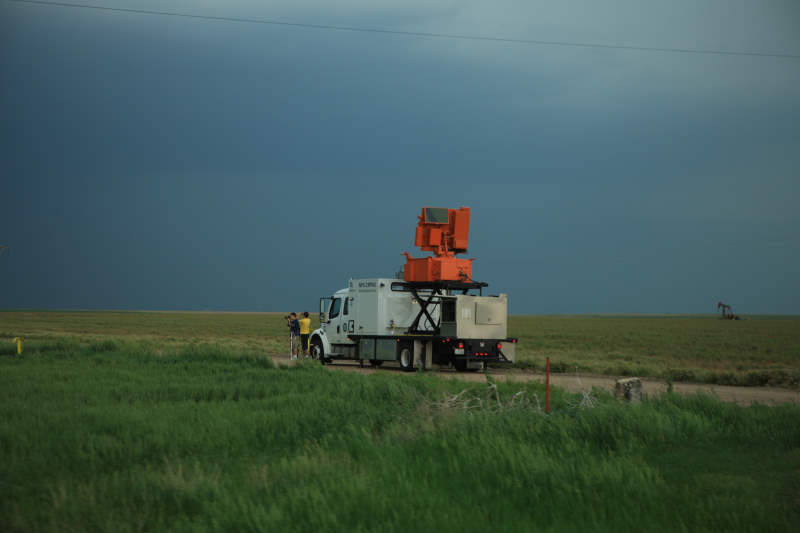 One of the new Mobile Doppler Radar Trucks.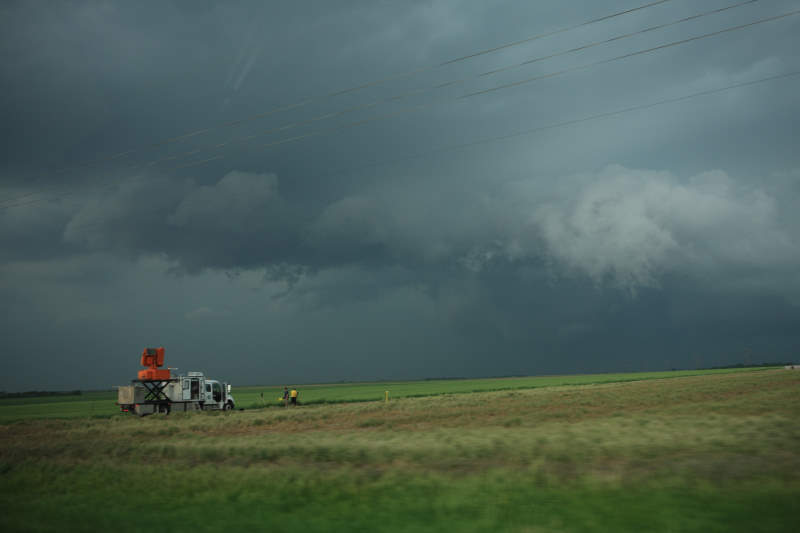 Radar analysing the storm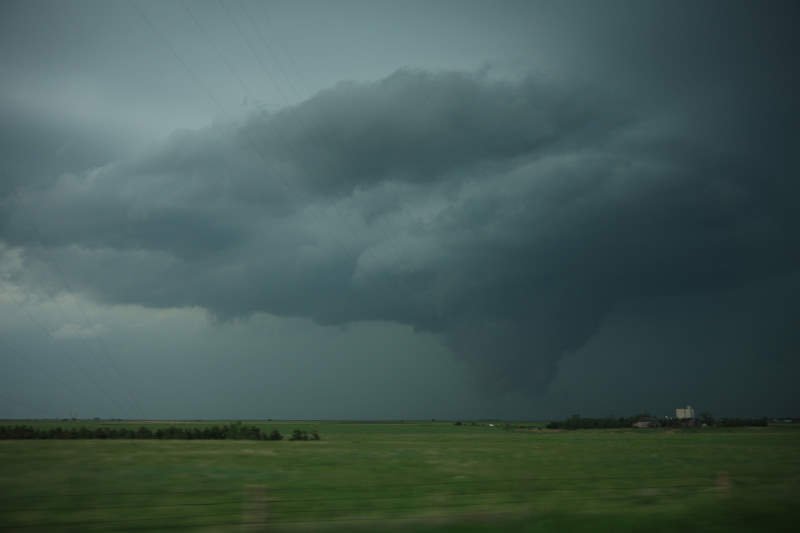 This very much looks like a tornado.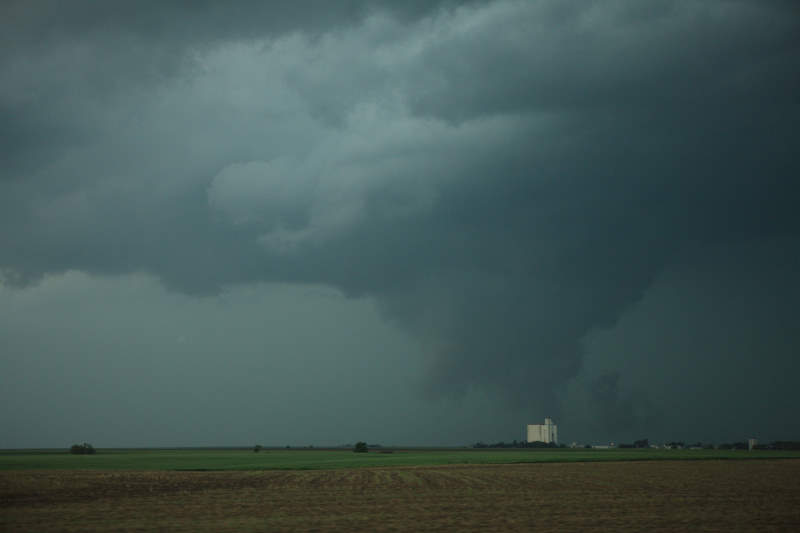 But it is not, its a rotating wall cloud that was VERY close to the ground.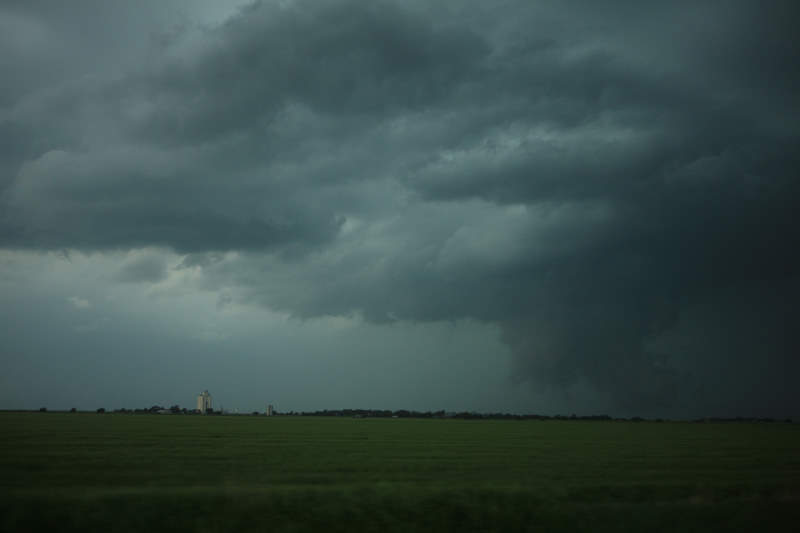 Not causing any damage.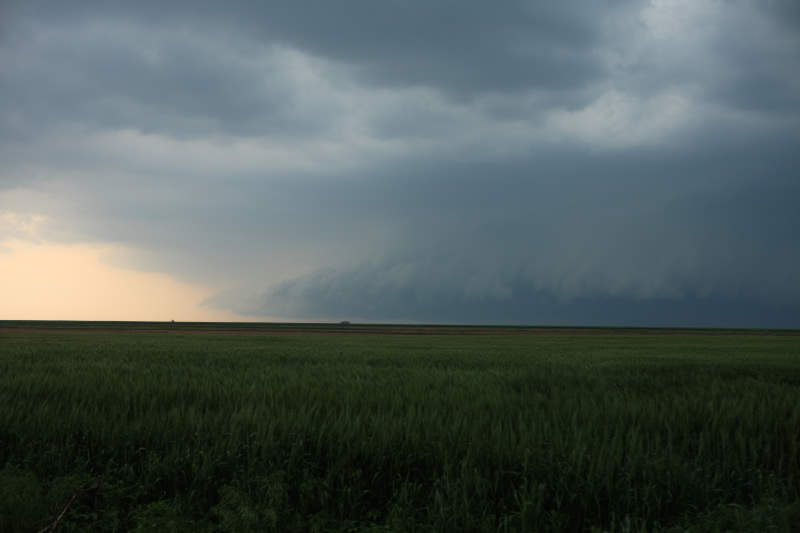 It was a strong storm, but there just was not enough wind sheer to develop strong tornadoes.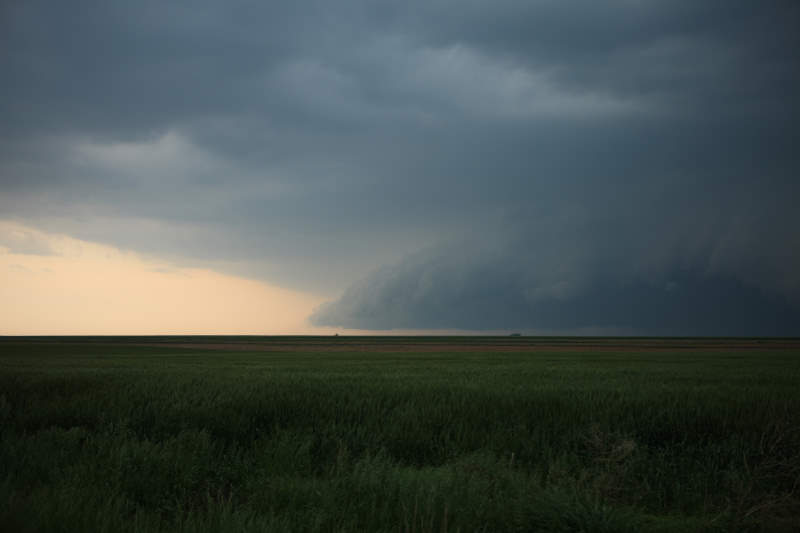 Shelf cloud is heading this way.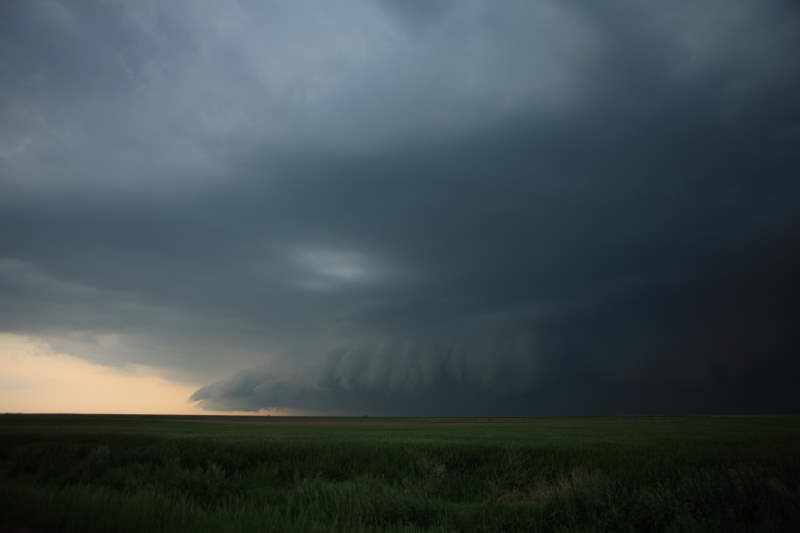 This is part of the outflow boundary.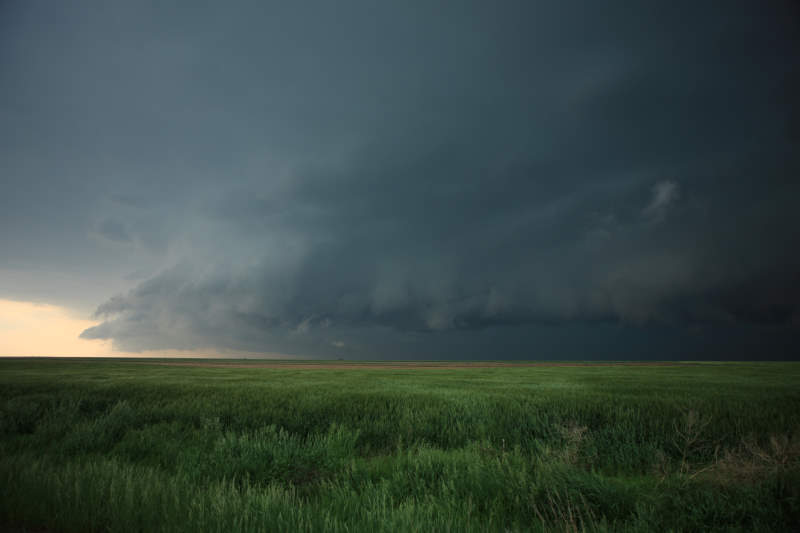 Amazing to watch them pass over.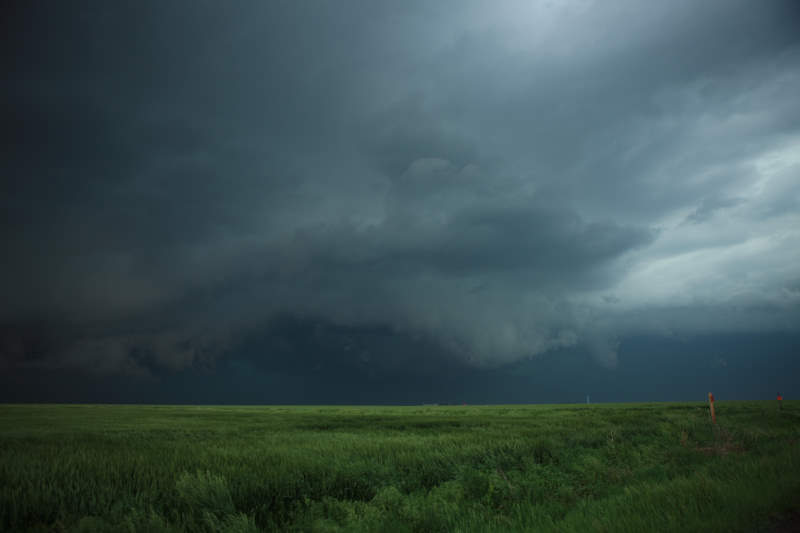 Quite frightening to look if you don't understand what is heading towards you.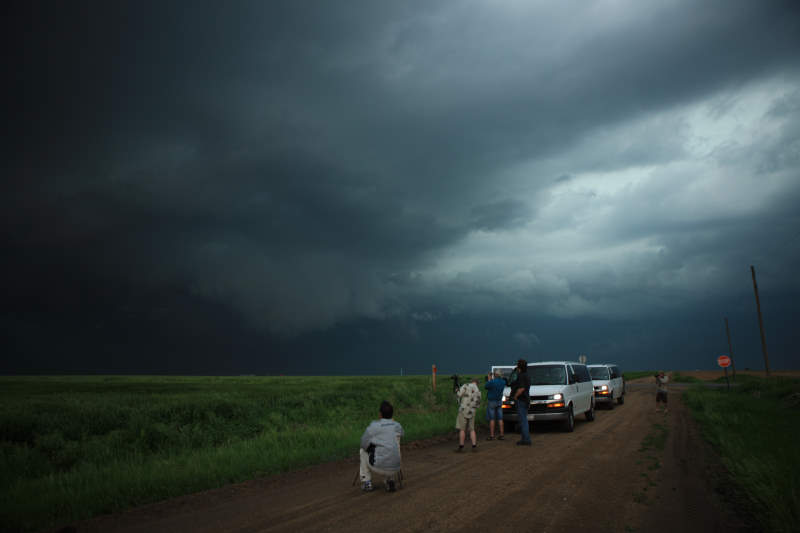 There is still hail associated with this storm.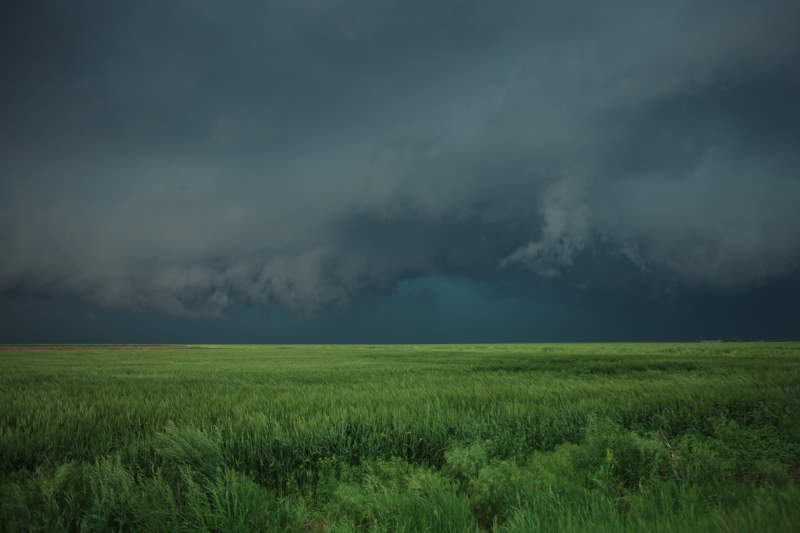 The green sky typically indicates hail.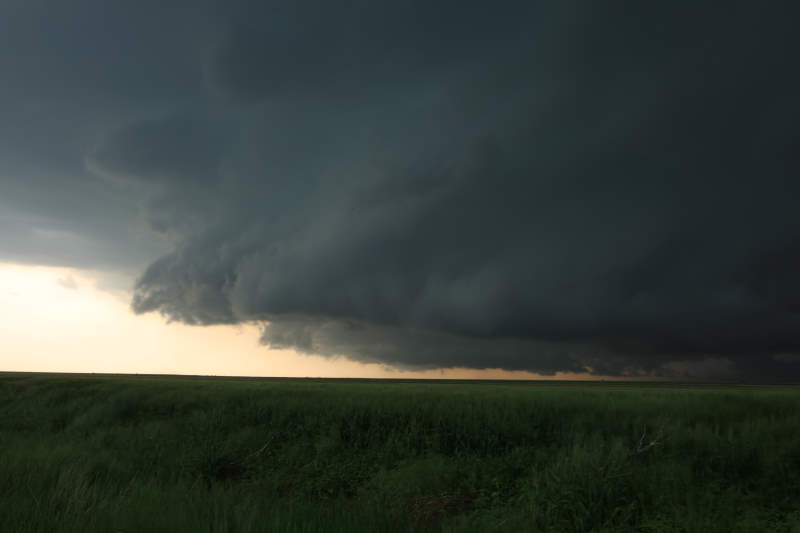 Storm motion has increased in speed so we need to re-position again.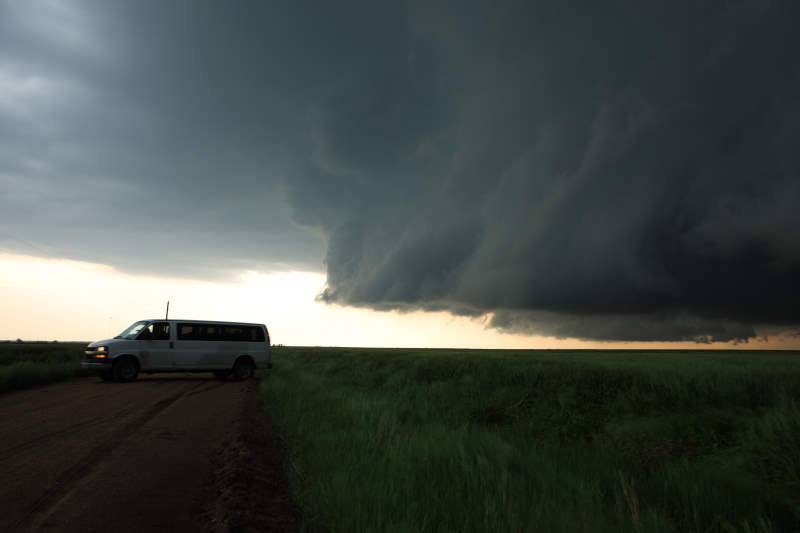 Another 3 point turn..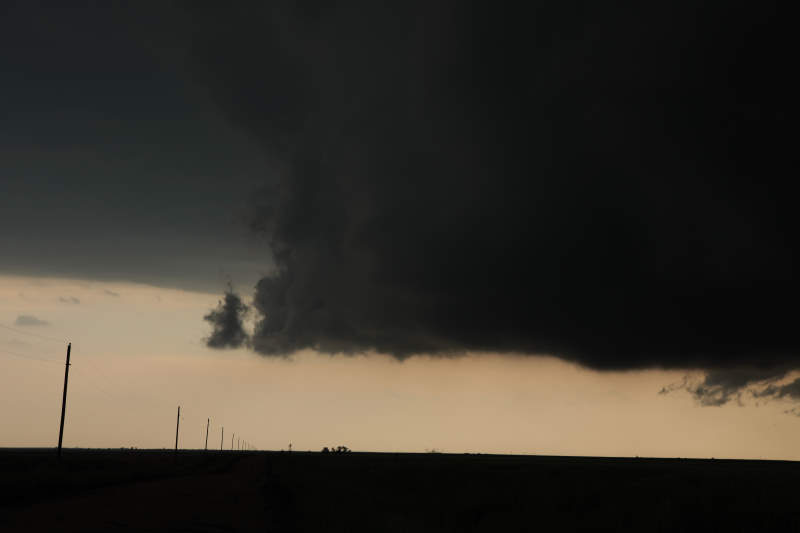 It appears the storm is taking on inflow again, and a wall cloud is re-forming.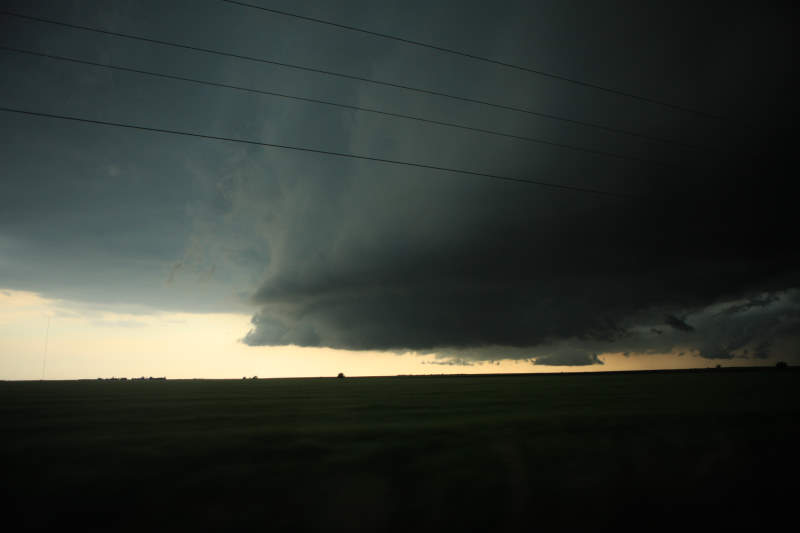 But again, not enough rotation to produce anything.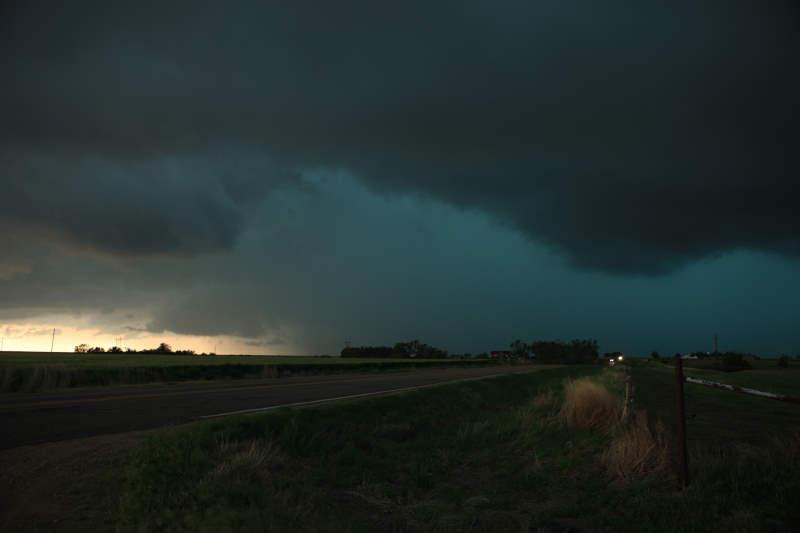 Hail core approaching.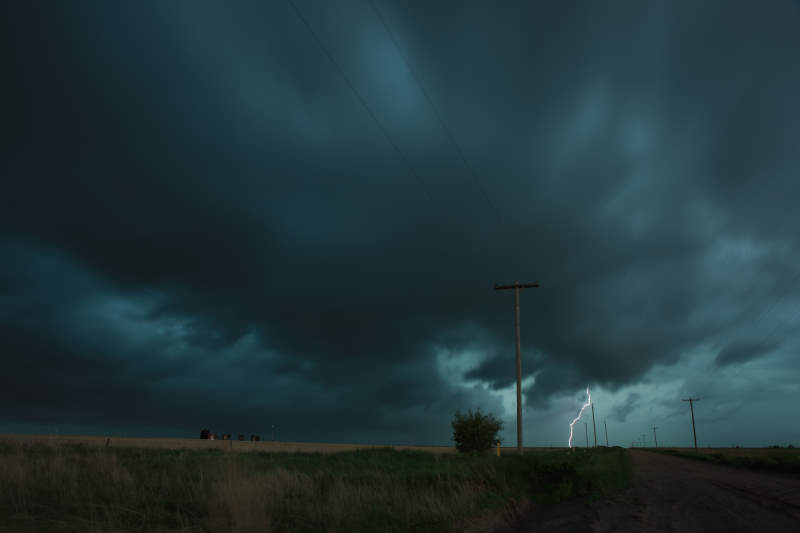 Photographing a few lightning shots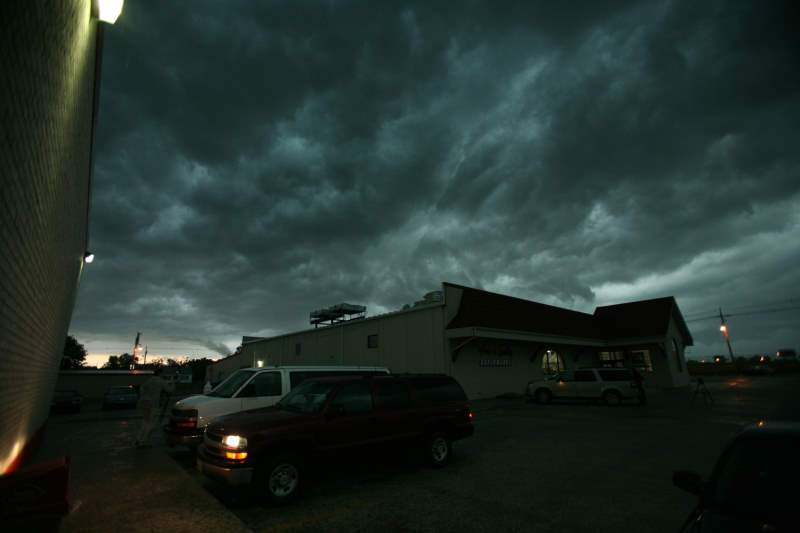 Almost done for the day.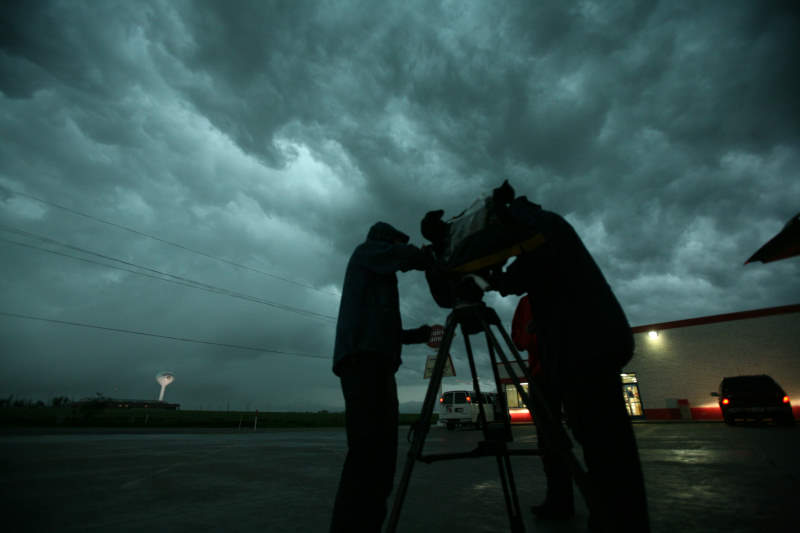 Production crew getting some nice shots.
Click Here to watch Video Highlights of Today's Chase