USA Storm Chasing Expedition - 23 May, 2008
MAJOR TORNADO OUTBREAK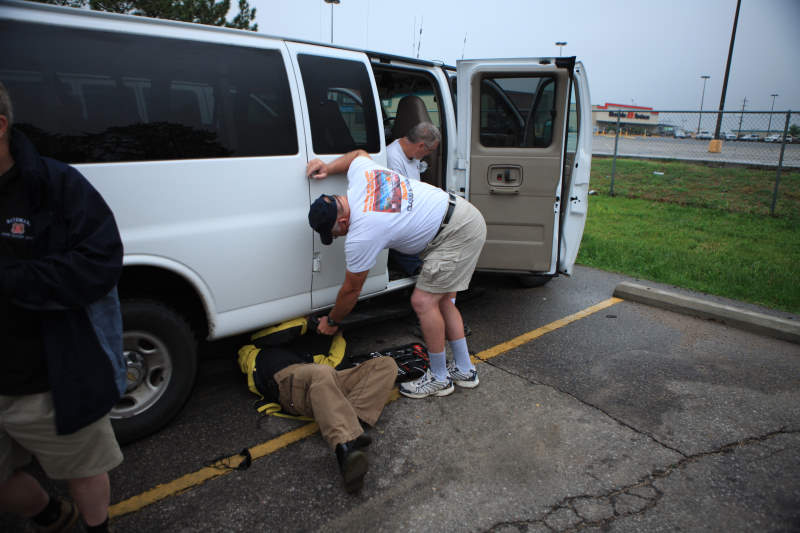 Fixing the vans.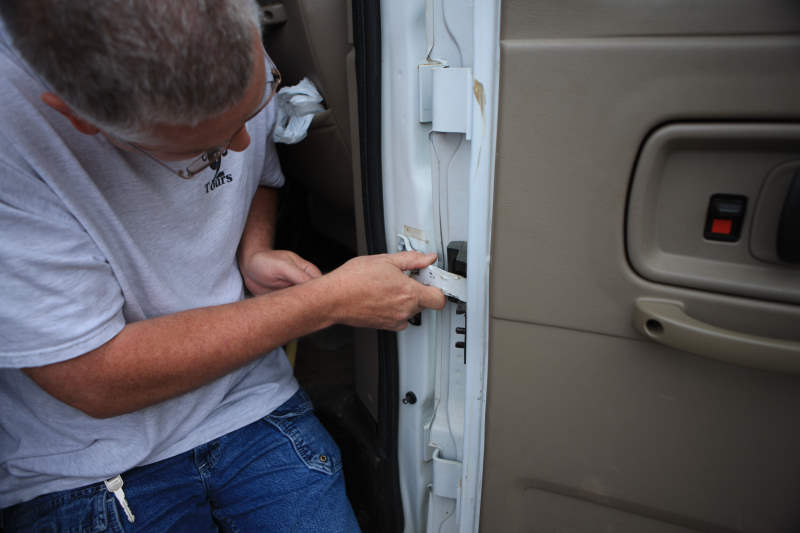 Fixing the hinge that got hyperexteded after the 100+ Km/h winds.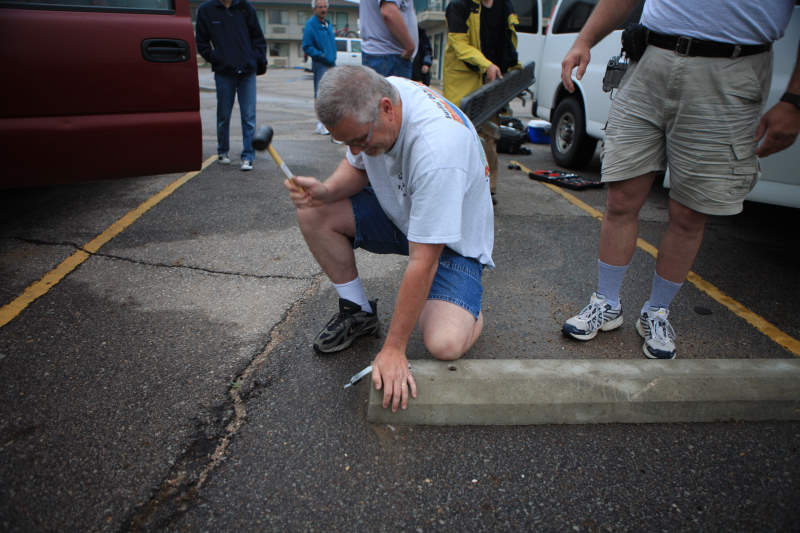 Mallet at work.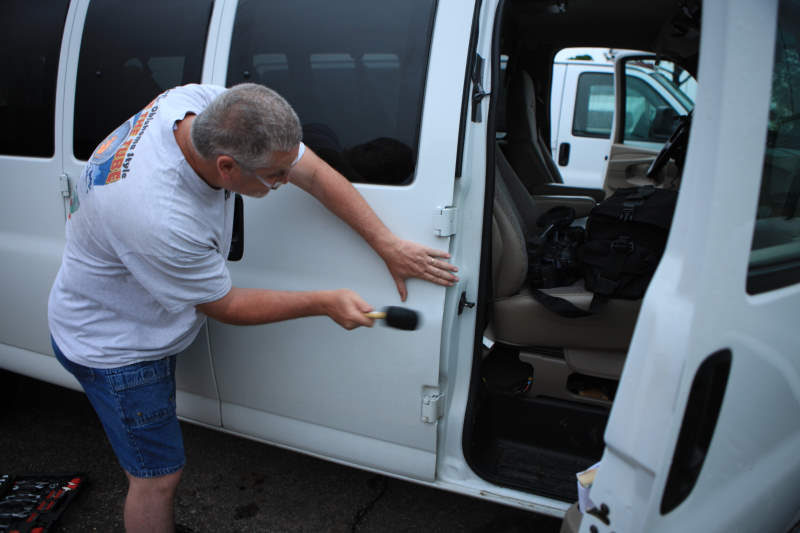 A bit of body damage from the door slamming back.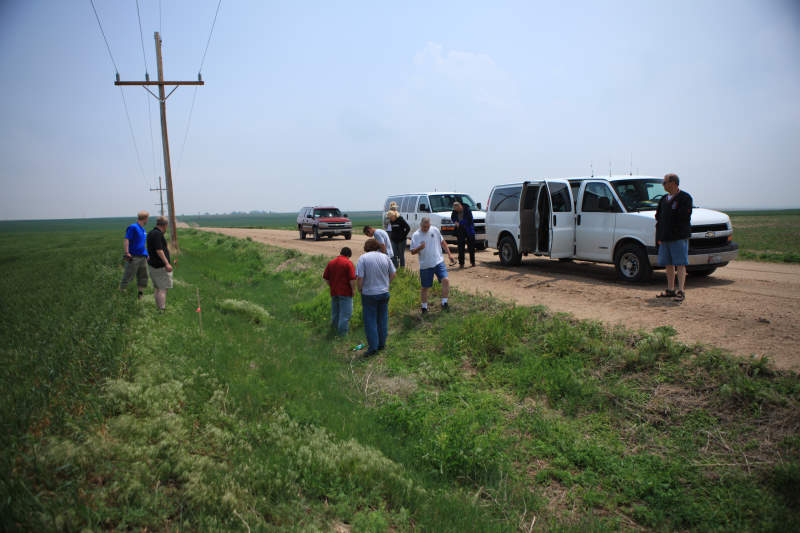 Looking for the items that got sucked out of the vans yesterday.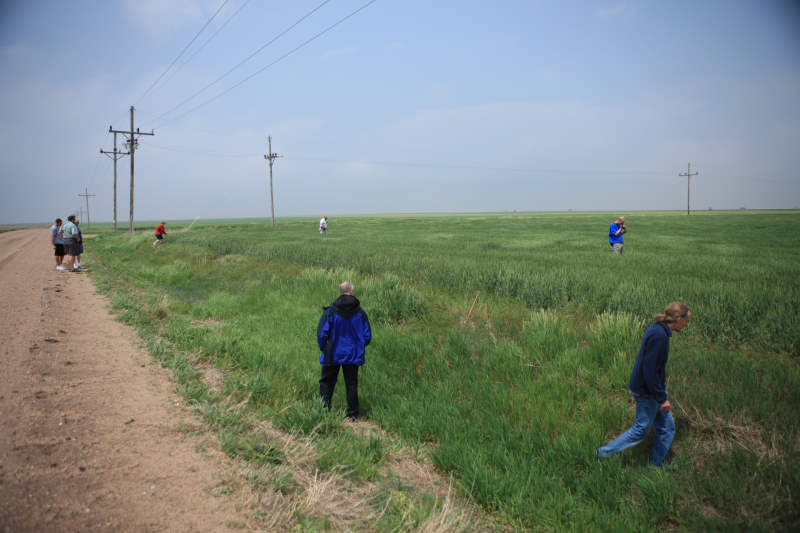 Looking...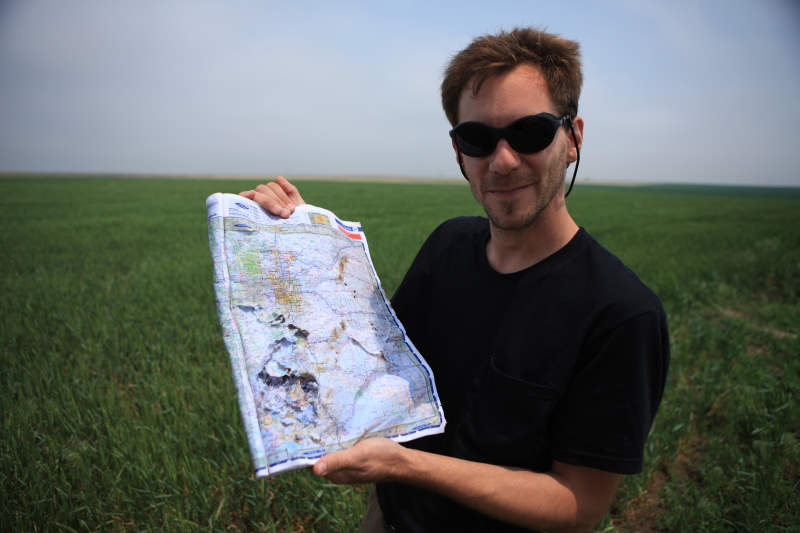 We found the map, 1 x Tape, 1 x Pair of Glasses and The GPS.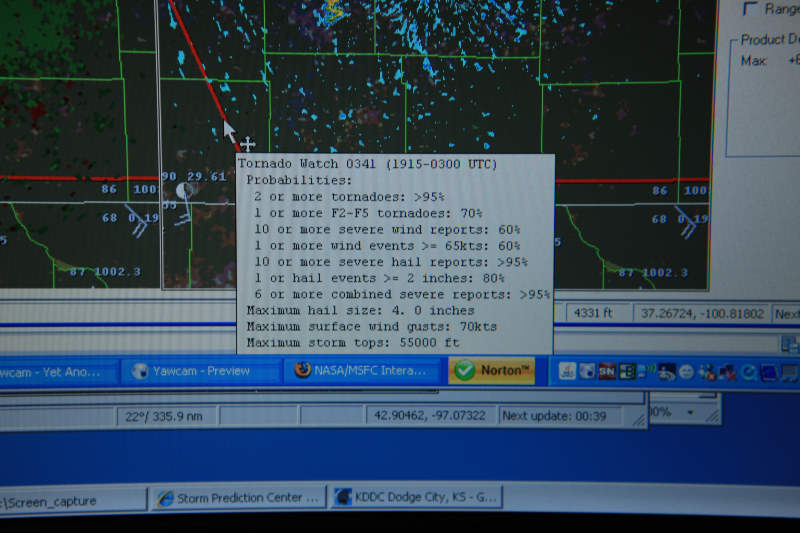 Today's Probabilities...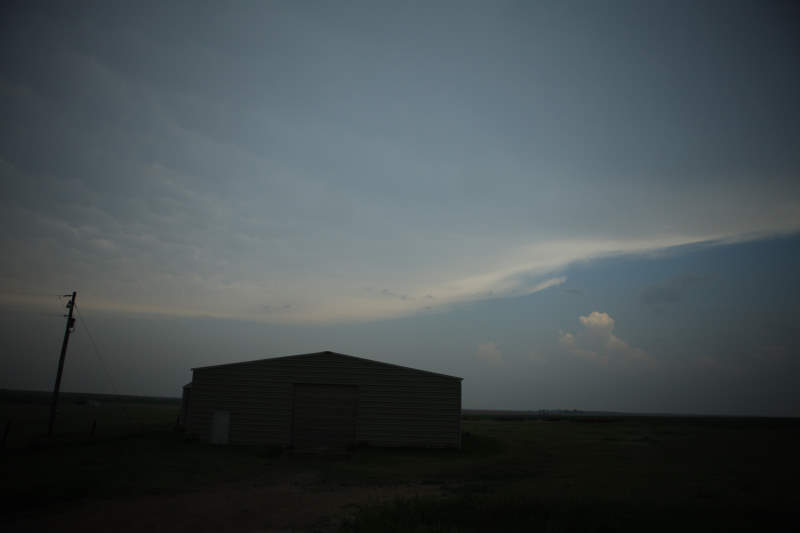 The Supercell is well established.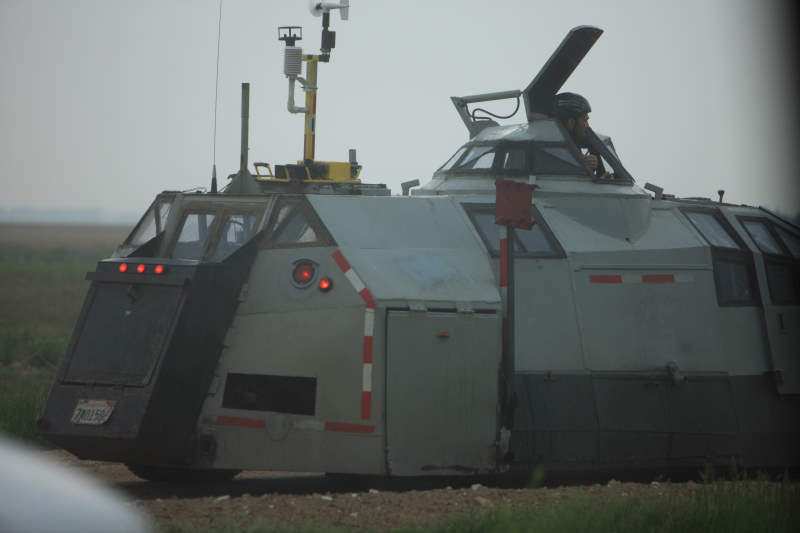 The TIV, (With Sean poking his head out)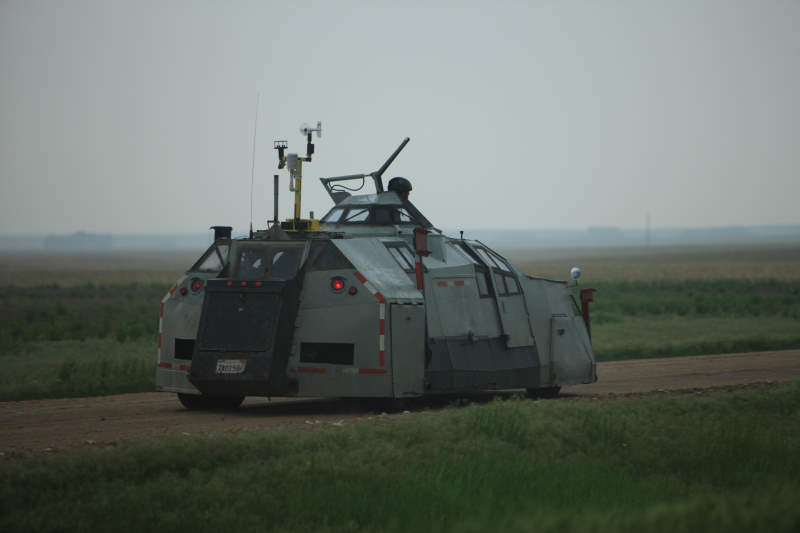 Off they go..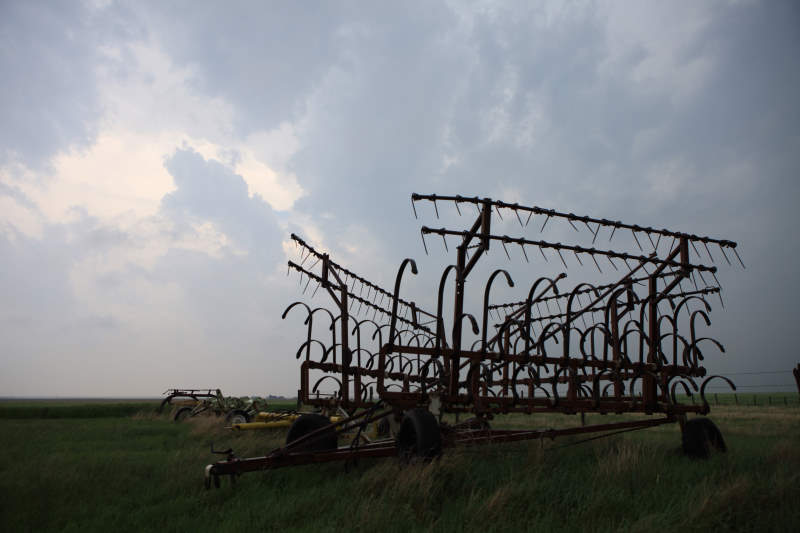 A piece of farm equipment dominates the shot.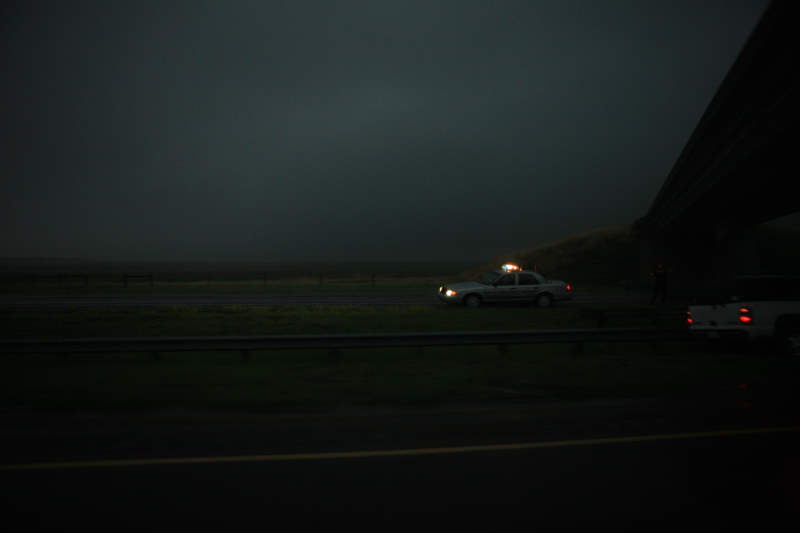 Highway patrol on the lookout for funnels..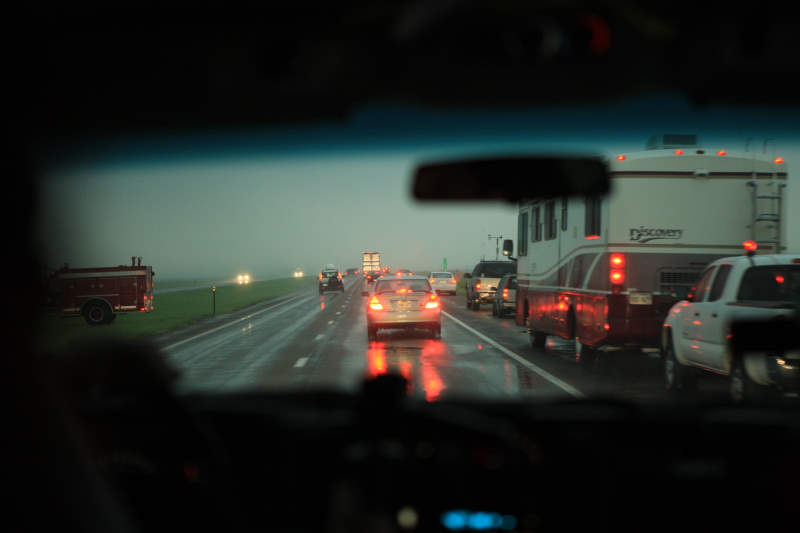 Traffic Chaos... People taking cover from the large hail.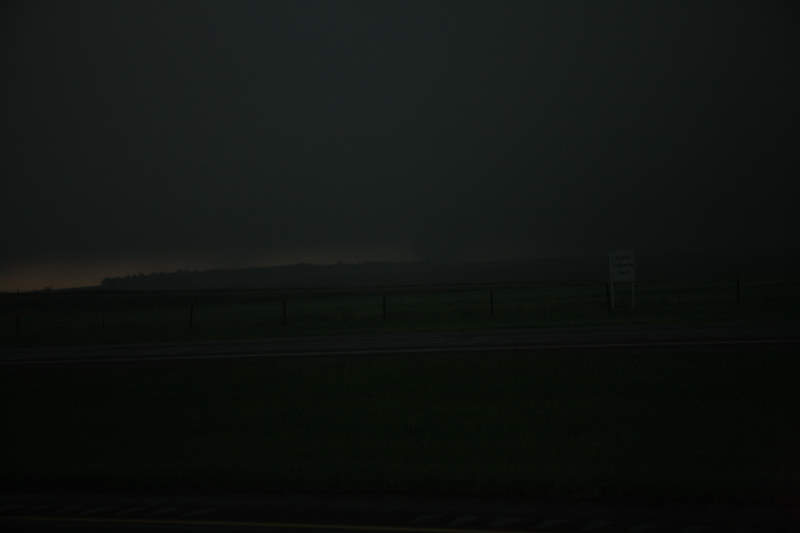 I have just spotted a Wedge Tornado.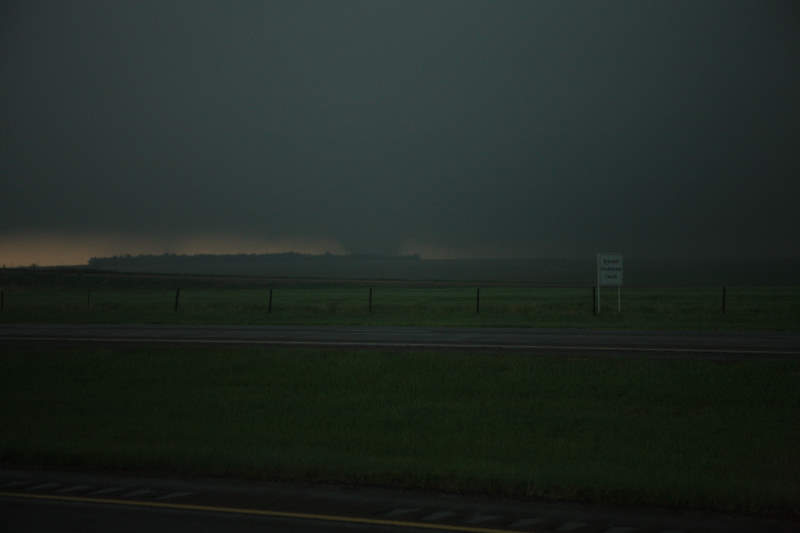 There it is!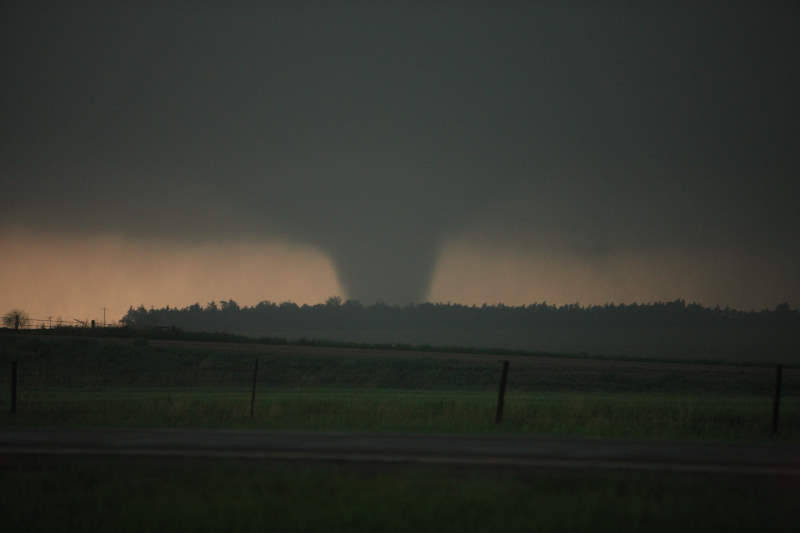 My God!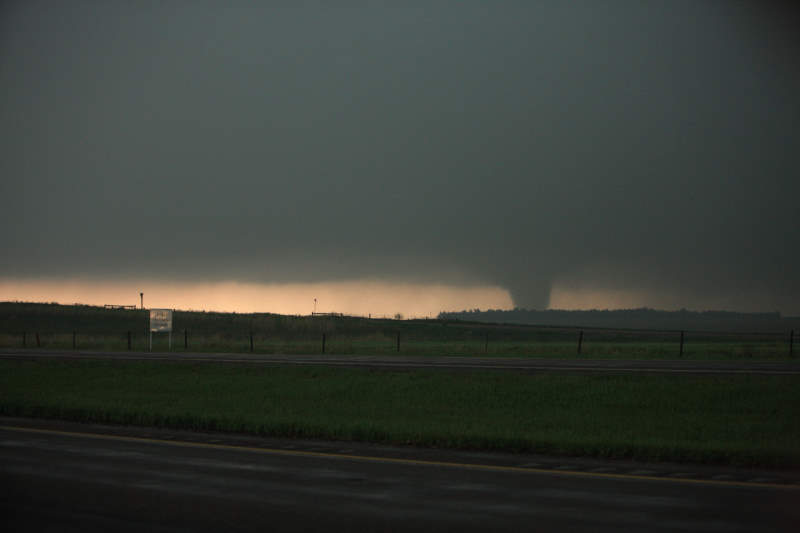 Scary black thing.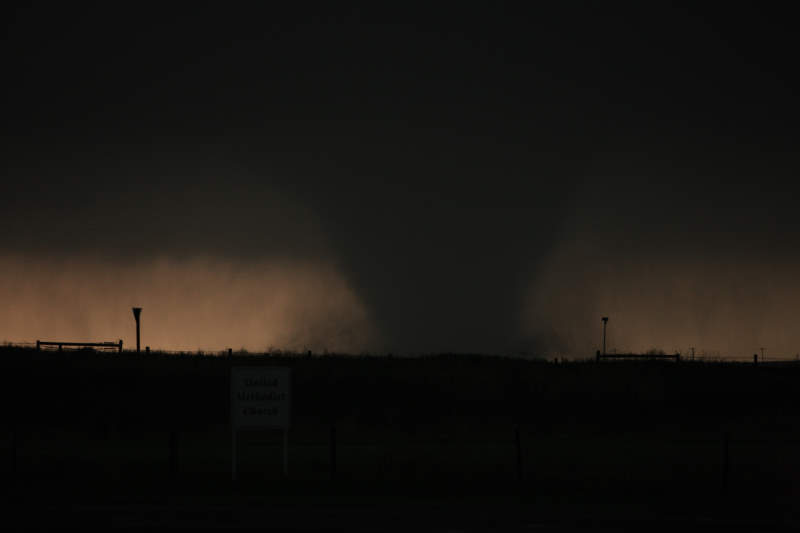 I have never seen anything like it.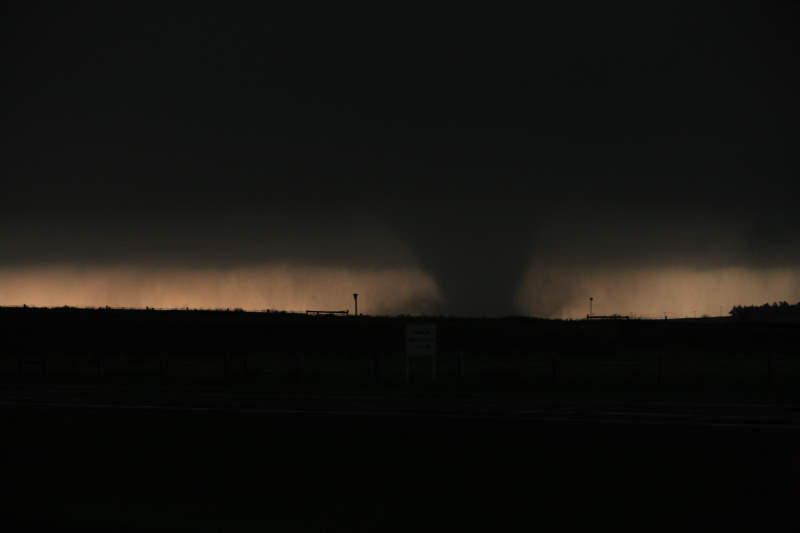 There is nothing "pretty" about this type of tornado.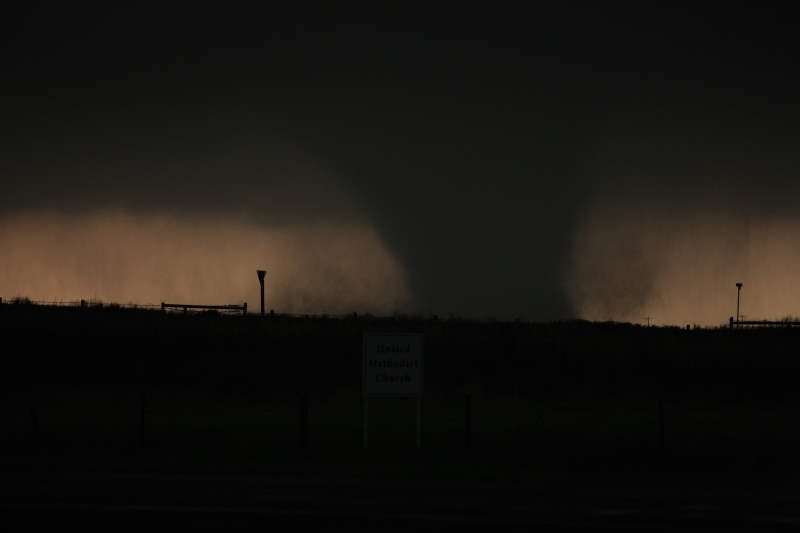 It's nothing short of a long track killing machine.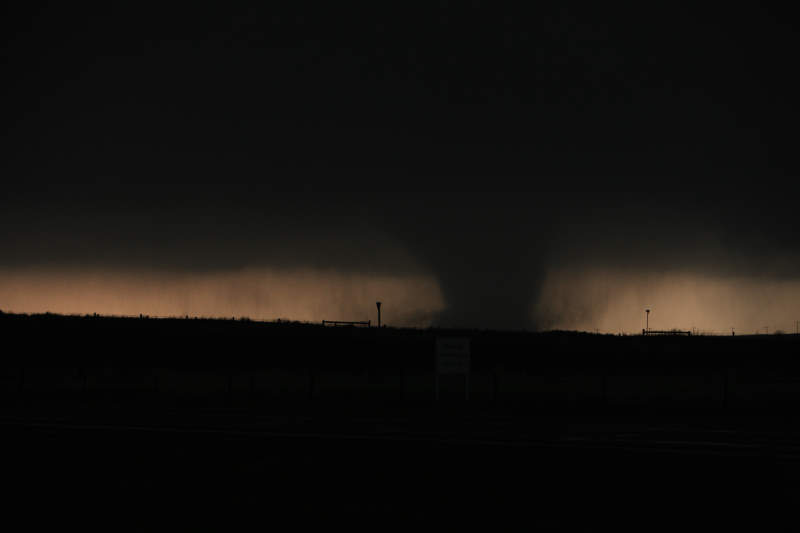 It's heading NNE across interstate 40.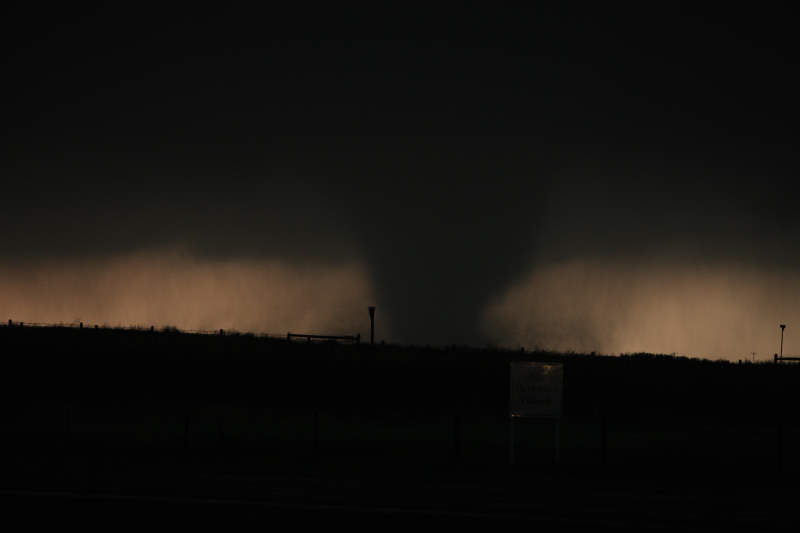 Constantly changing strength and shape.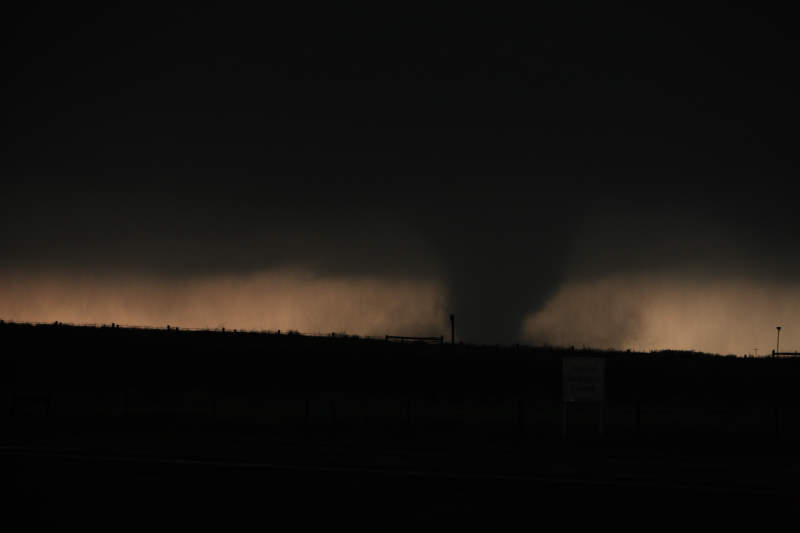 Appears to be weakening.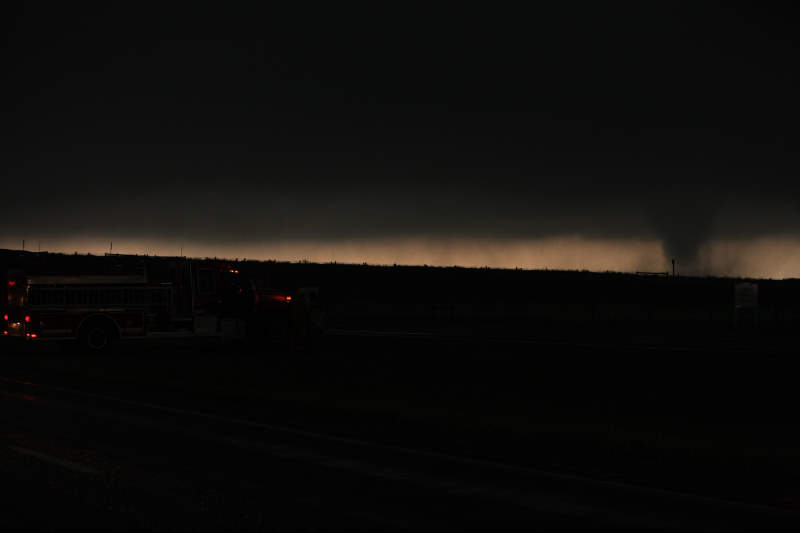 All Emergency services on standby.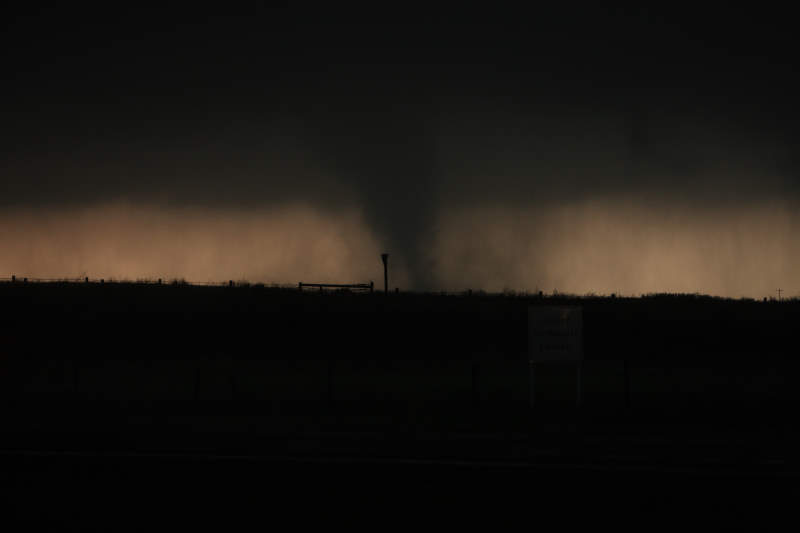 Still moving at quite a speed.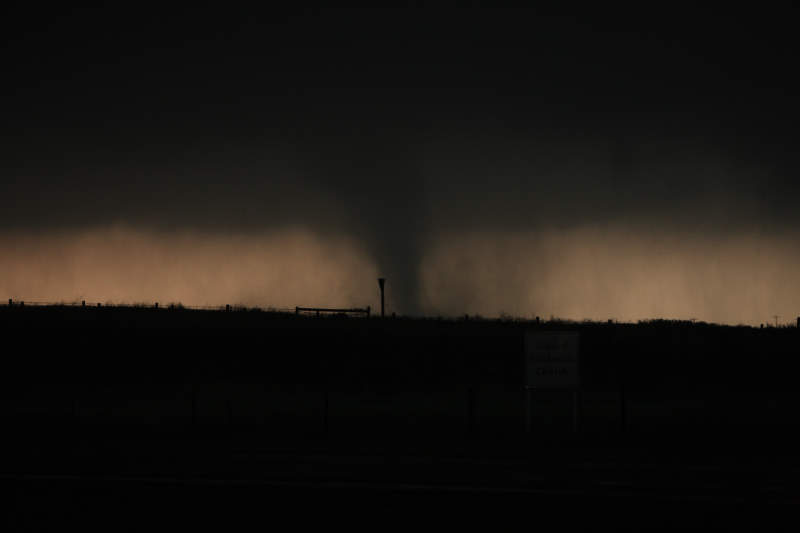 Heading for the interstate.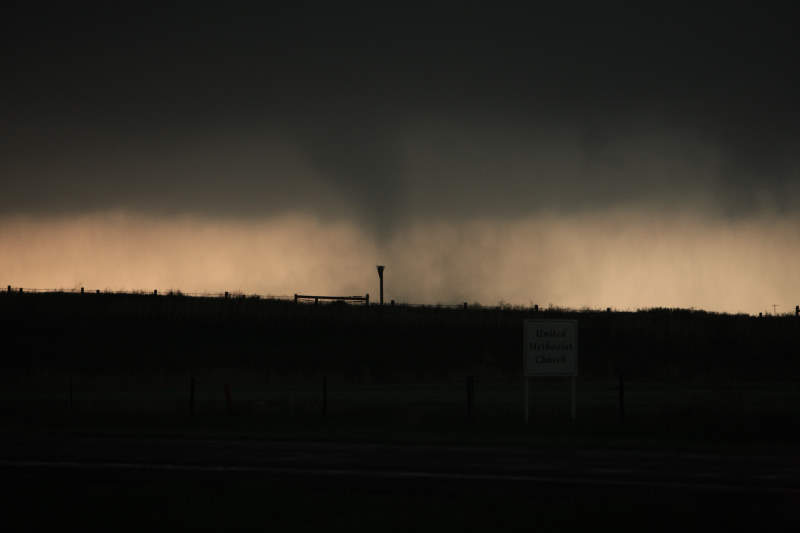 Weakening.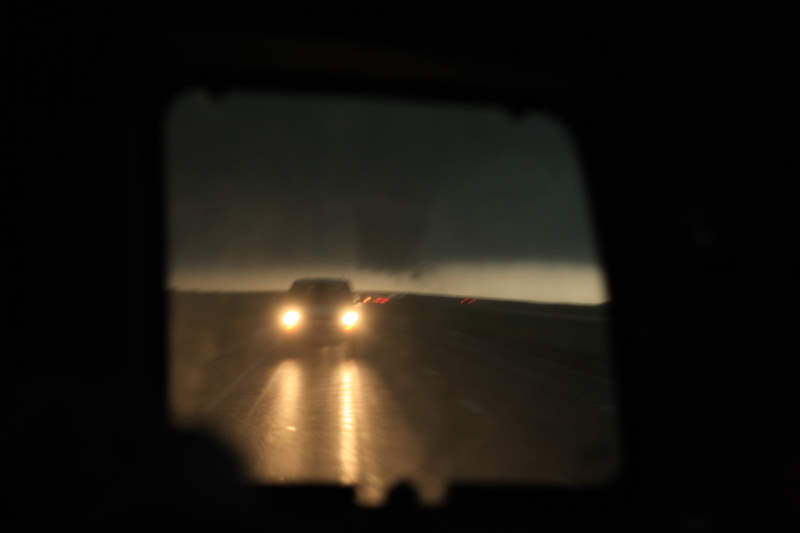 It's now above the interstate but no doing any damage to passing motorists.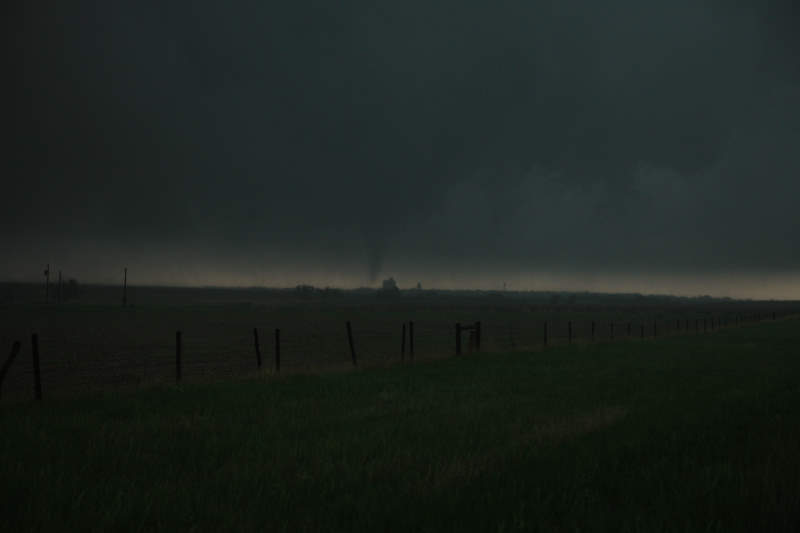 Tornado reforms on the other side of the road.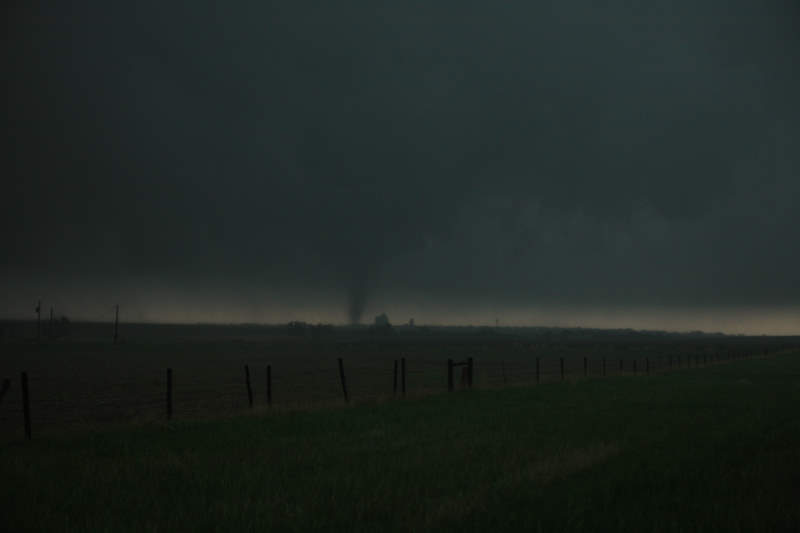 A thinner funnel this time.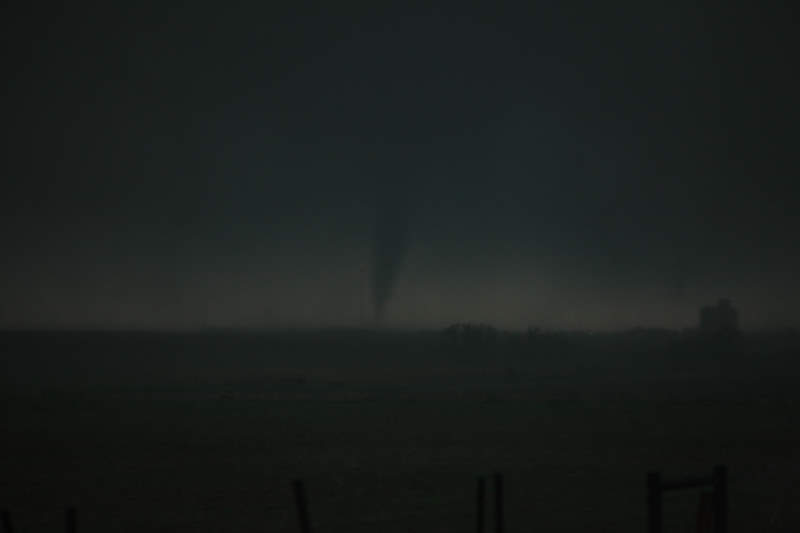 Still very scary.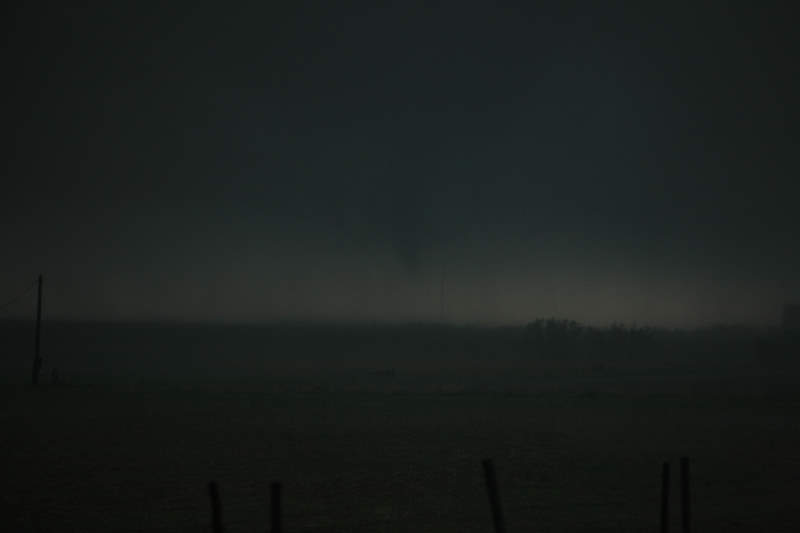 Not fully formed.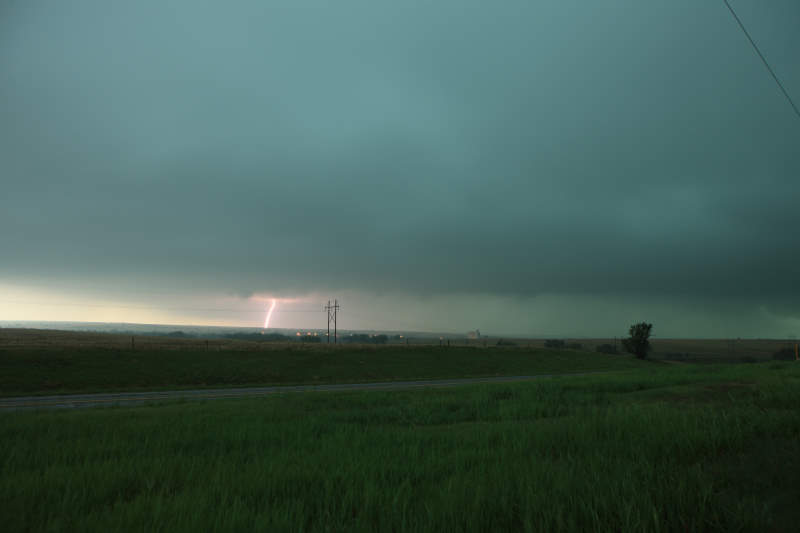 In a different position watching for lightning.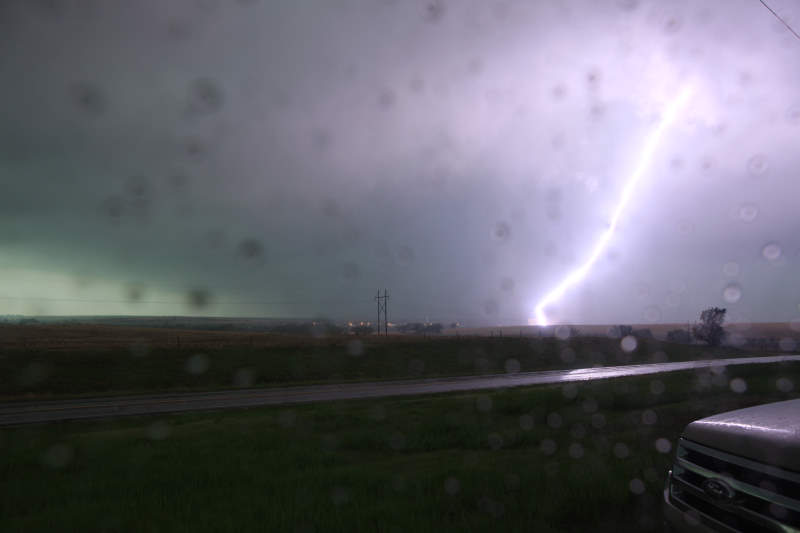 Large CG (Cloud to Ground) bolt.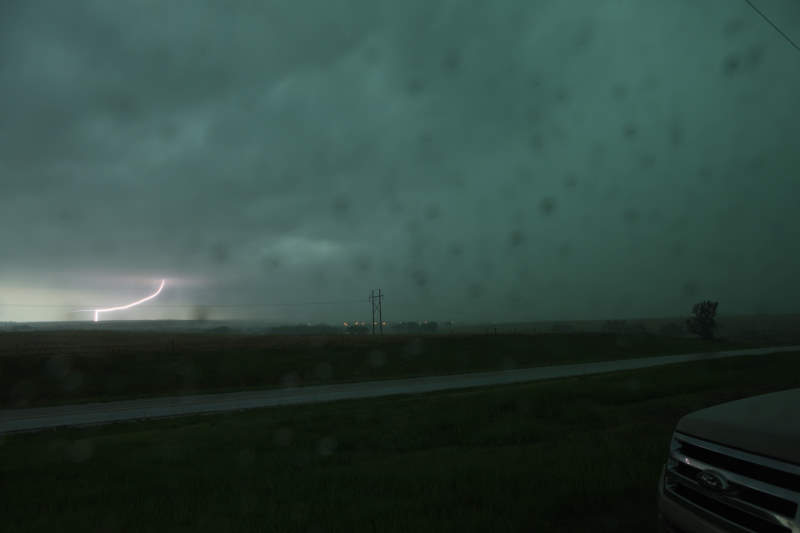 The storm caught up to us and the lightning risk was way too high to stay in our position.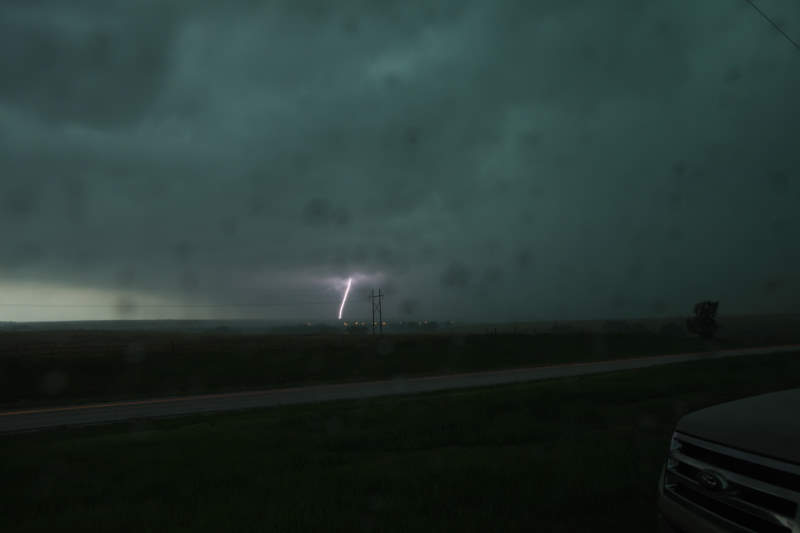 A bolt in the distance.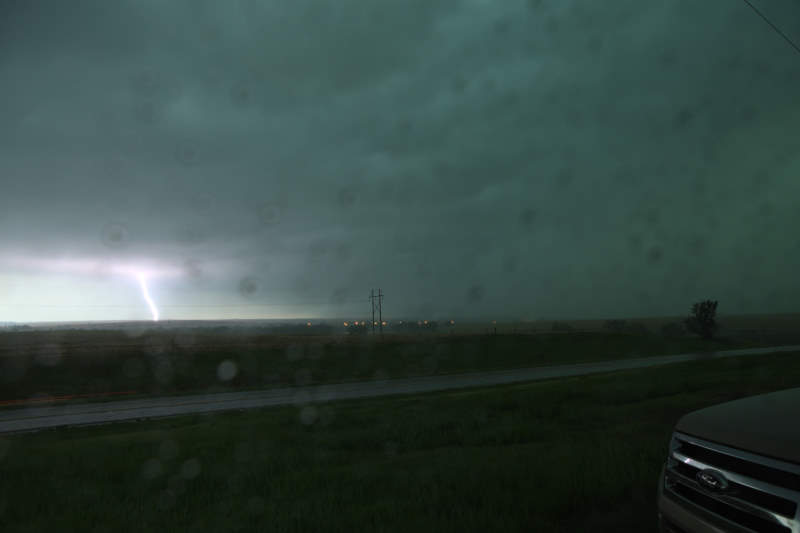 Rain was preventing us from getting a clear shot.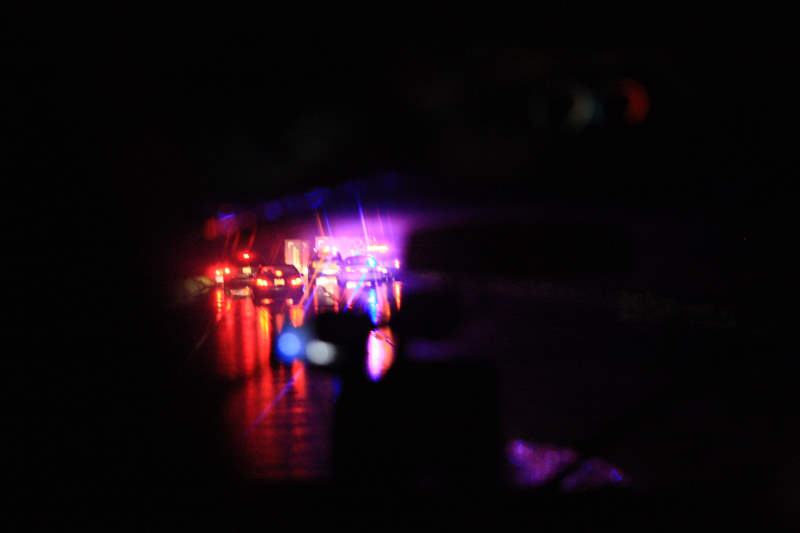 A night time tornado hits a Semi Trailer that passed us moments earlier.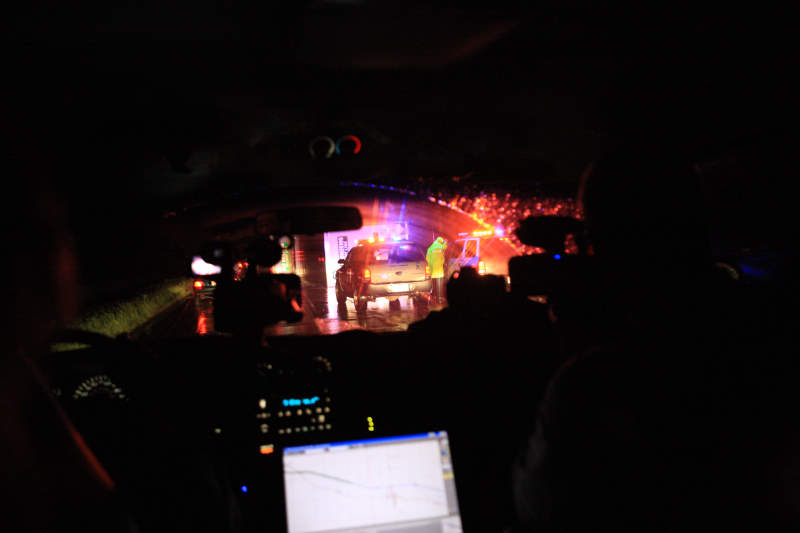 Rescue services all on scene.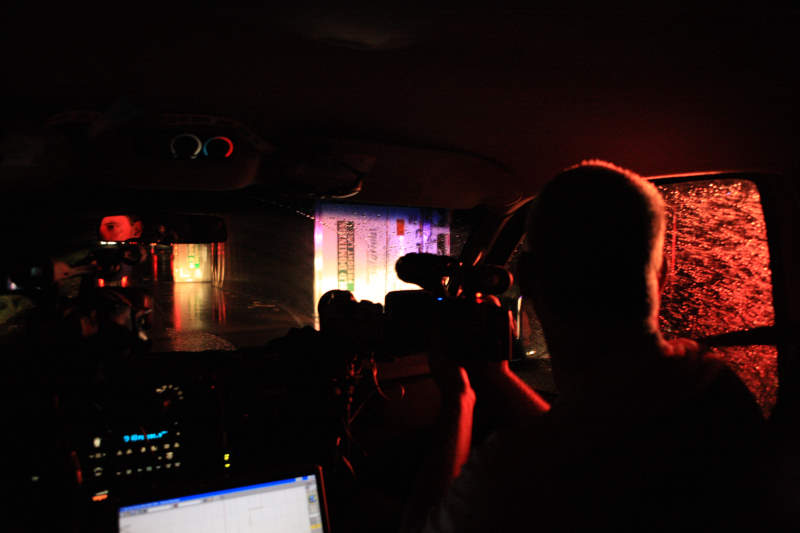 What's left of a B-Double Semi.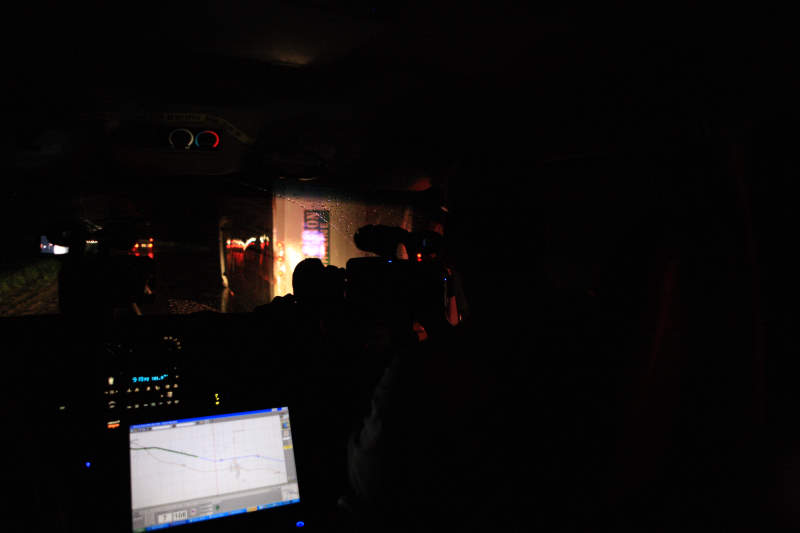 A total of 4 Semi's and 1 truck were overturned.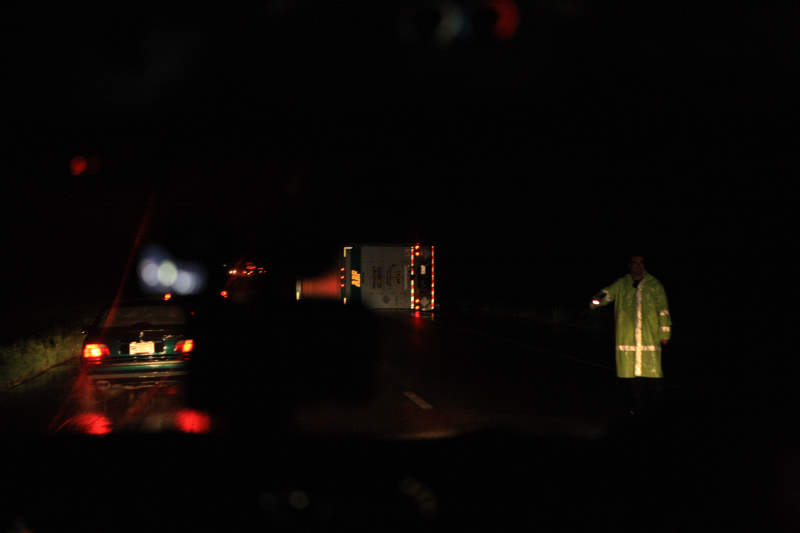 A scary night, and a very close call indeed.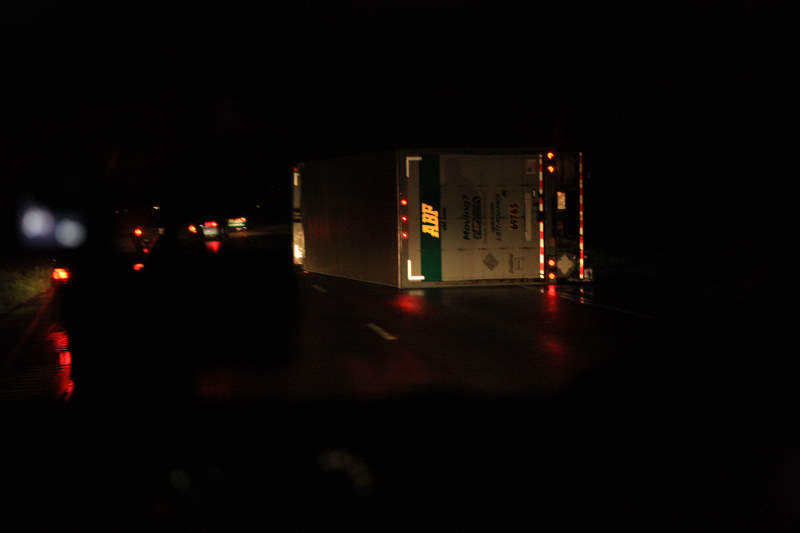 We got a little too close for comfort..
Click Here to watch Video Highlights of Today's Chase