USA Storm Chasing Expedition - 16 May, 2008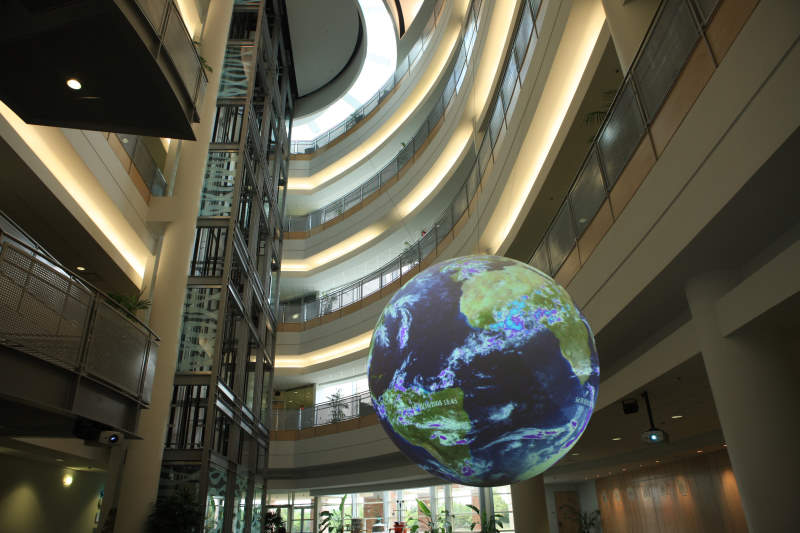 We all went back for a tour of the SPC
(Storm Prediction Centre)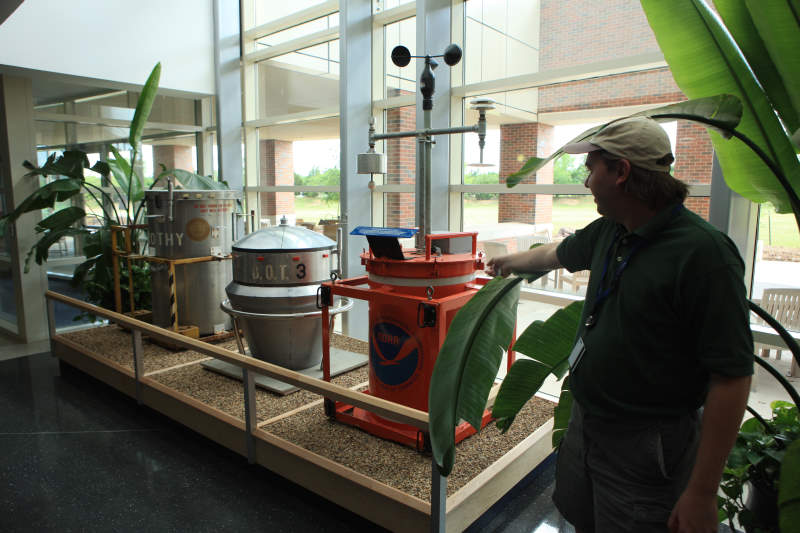 The original NOAA "Dorothy" from twister..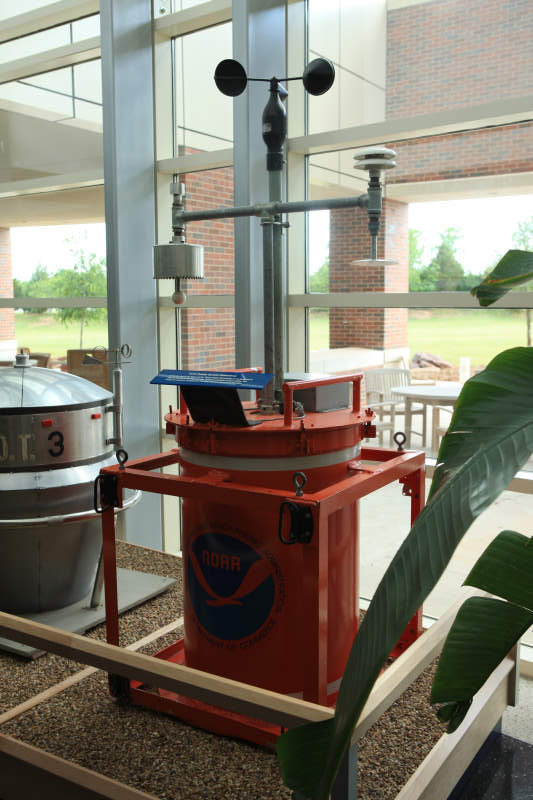 This probe does not release things into the Tornado.. it just measures data.
It was never successfully deployed.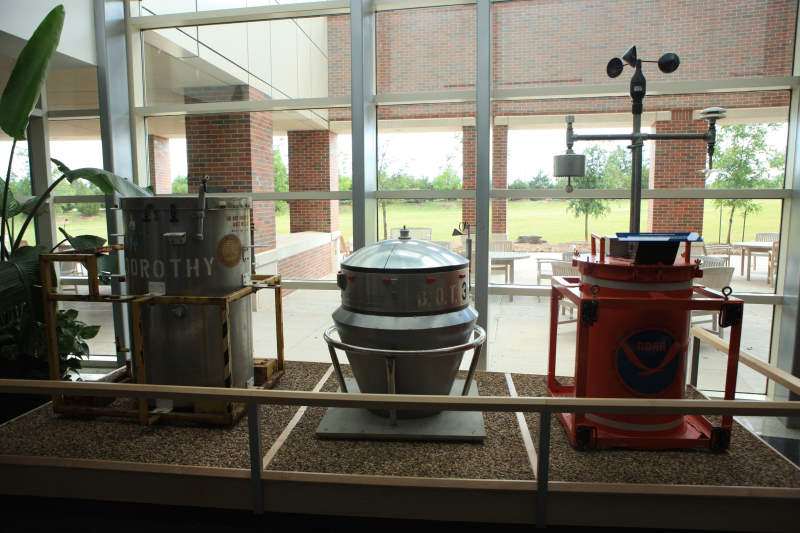 Movie props next to the real thing.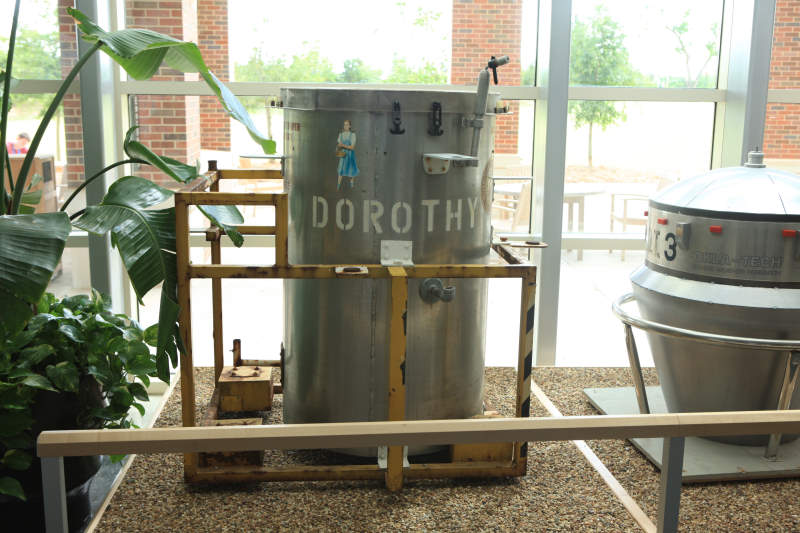 One of the original "Dorothy's" from the 1990's movie twister.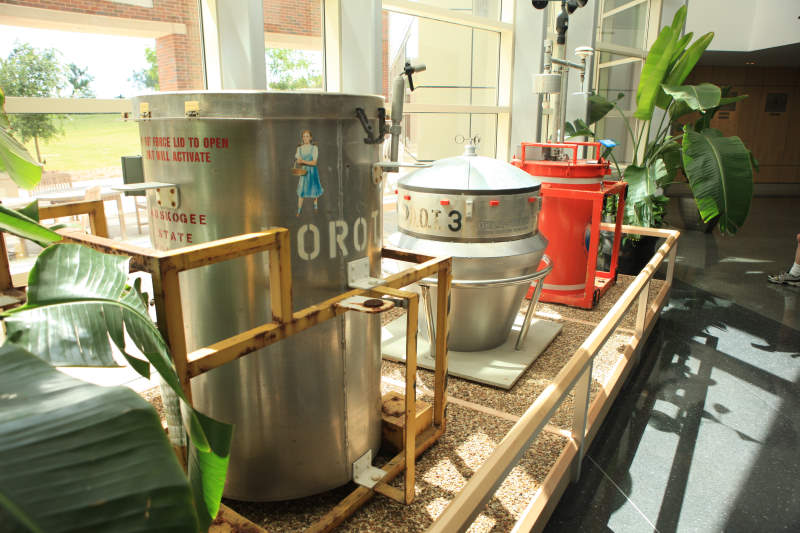 The other Dorothy is in the Twister Museum in Kansas.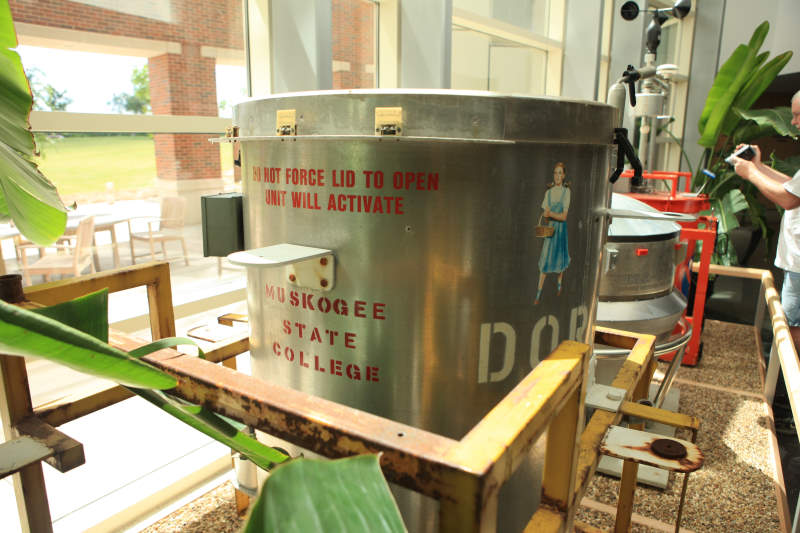 Close up of the prop.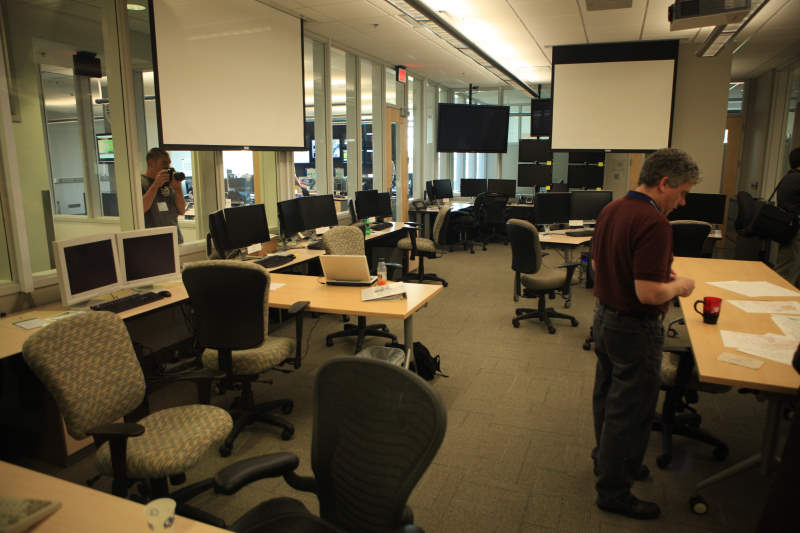 Upstairs in the Noaa Experimental Scenario Situation Room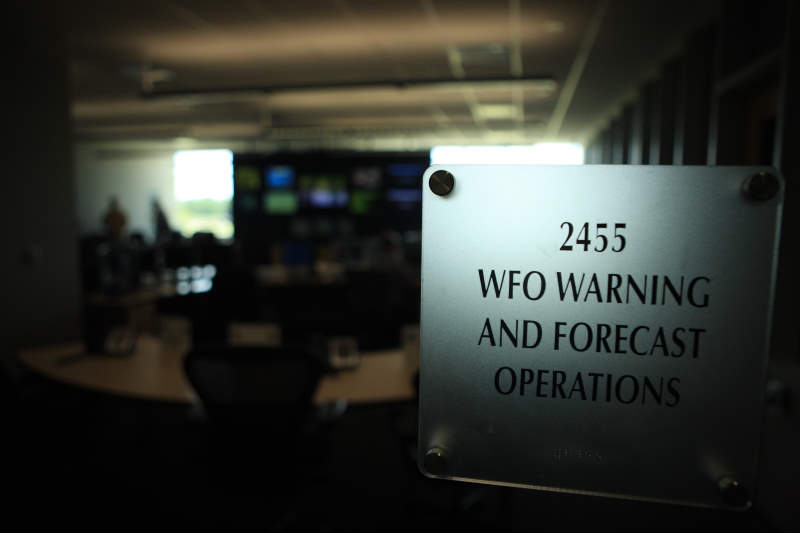 Operations centre.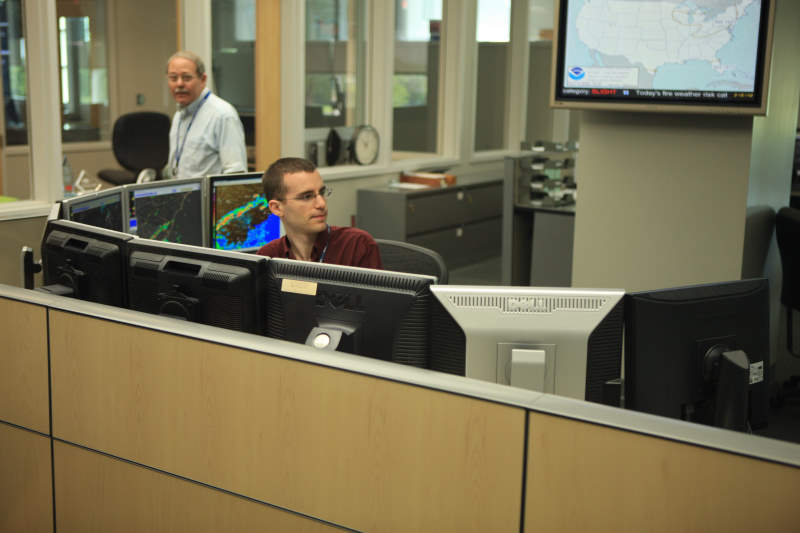 This is the SPC... Storm Prediction Centre... magnificent setup.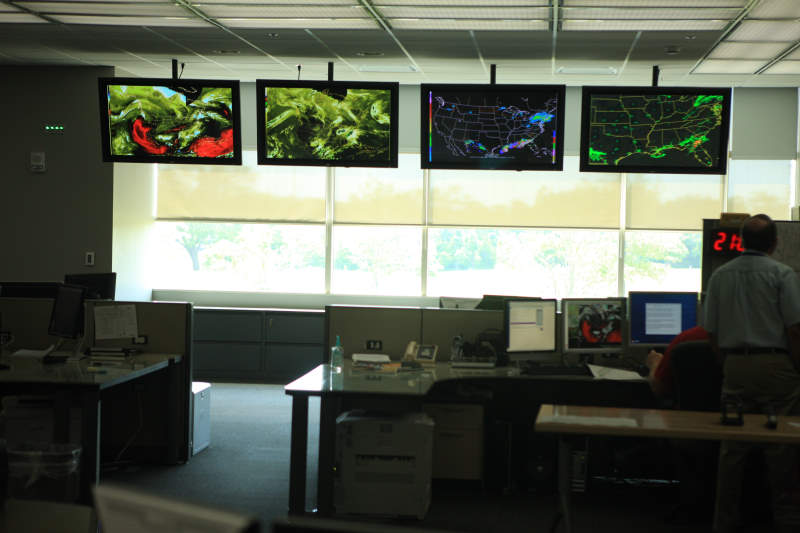 Automated warnings for this control centre.
The entire countries operations for severe weather are monitored from this room.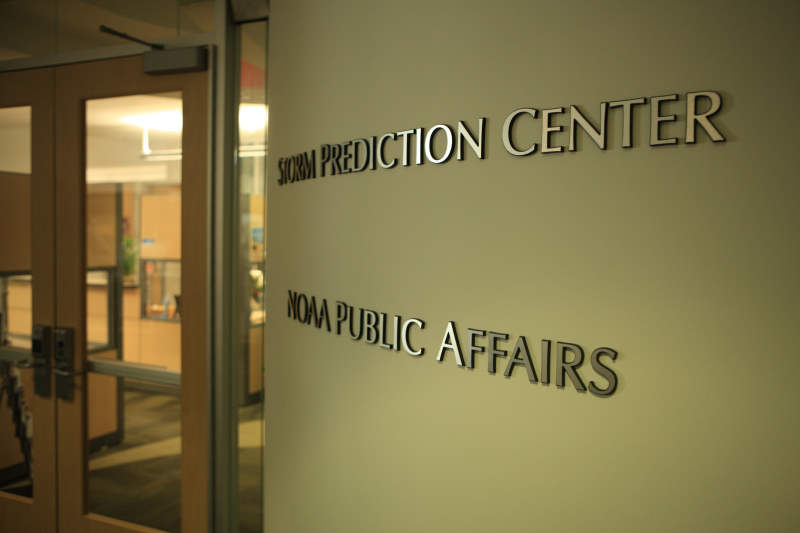 Great resources controlled in this building.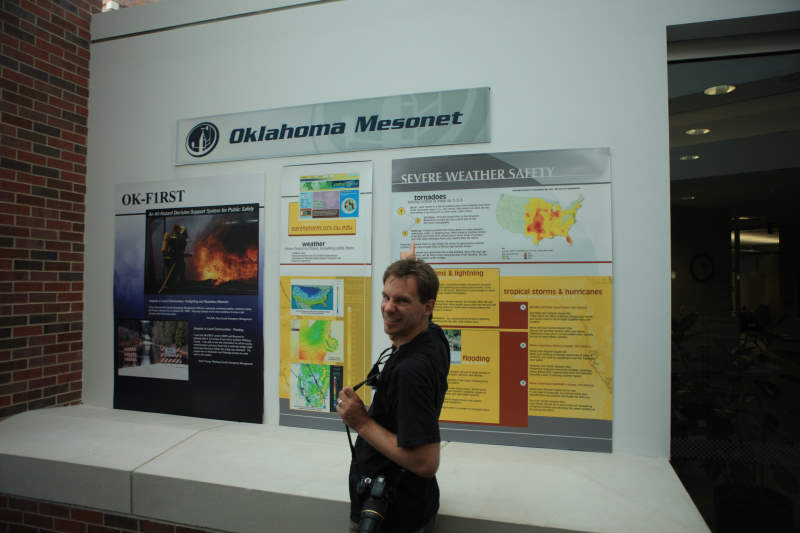 George pointing out the dangers of storms..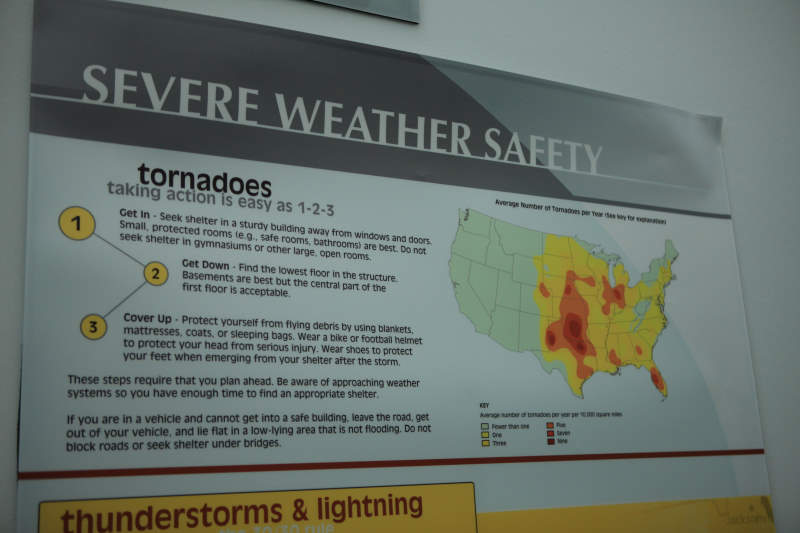 Good advice..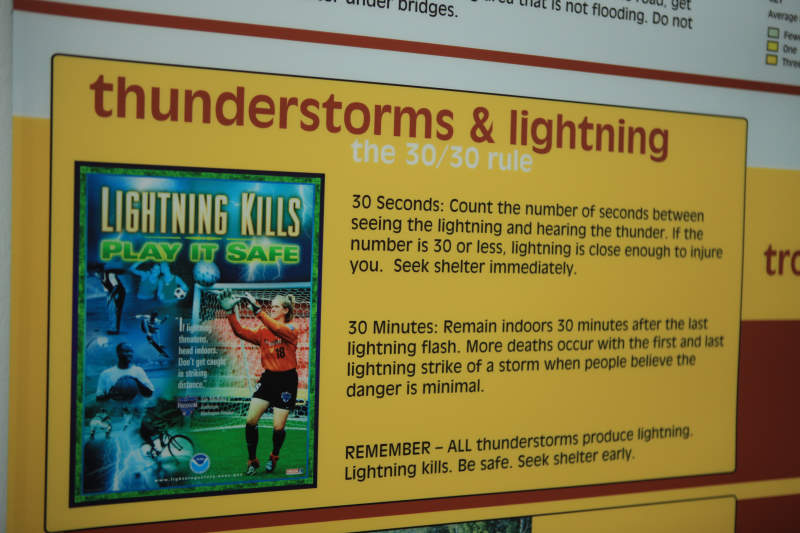 30 Seconds... hmmmm..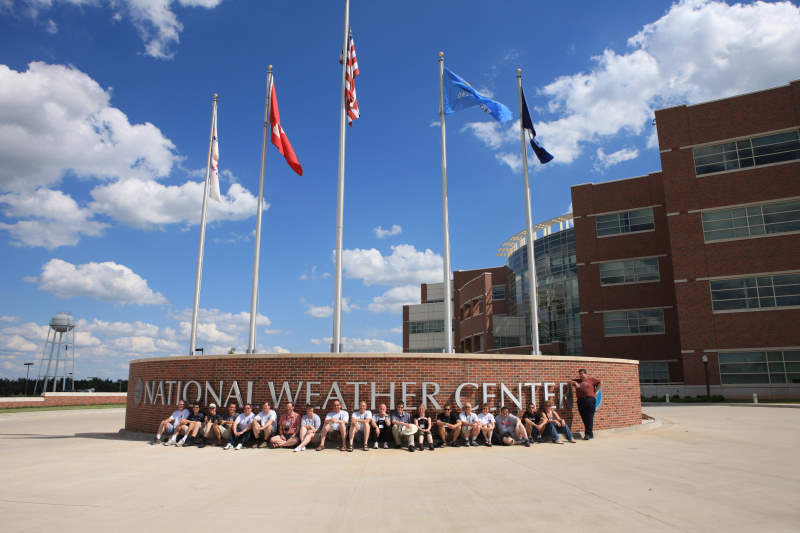 The Tour 1 group outside the National Weather Center.
CLICK ON IMAGE FOR FULL RESOLUTION VERSION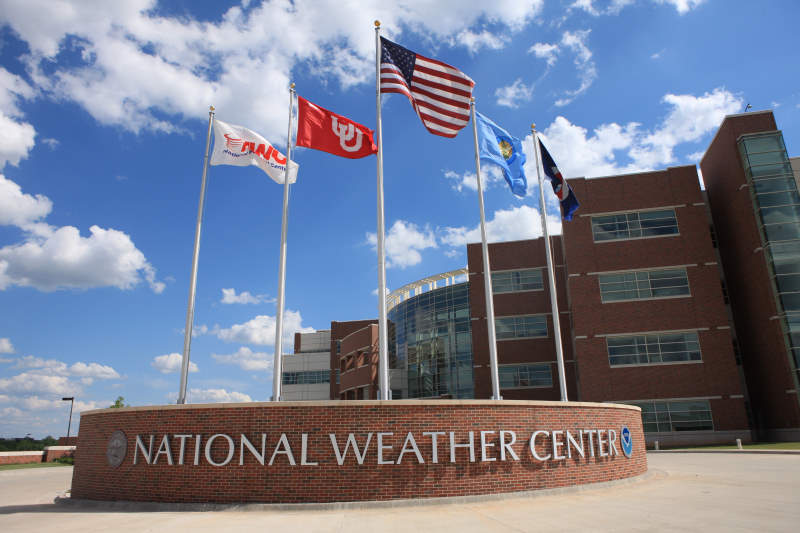 Without the group..