USA Storm Chasing Expedition - 14 May, 2008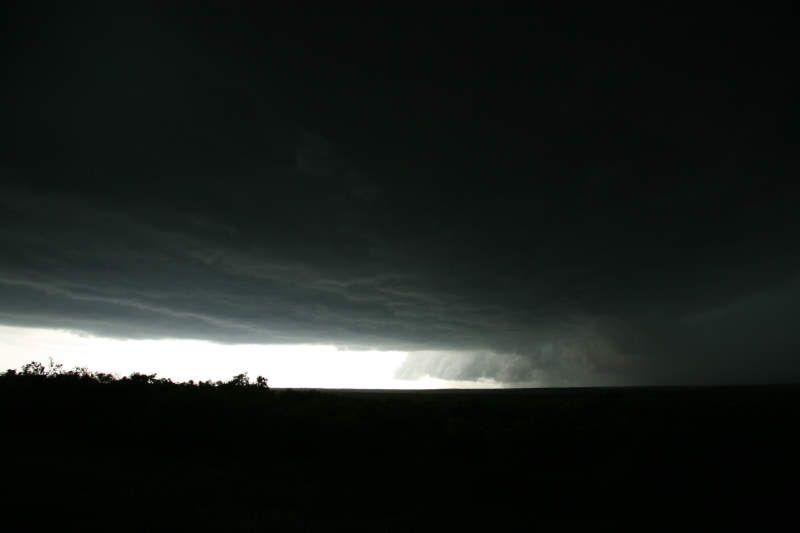 Well formed storm.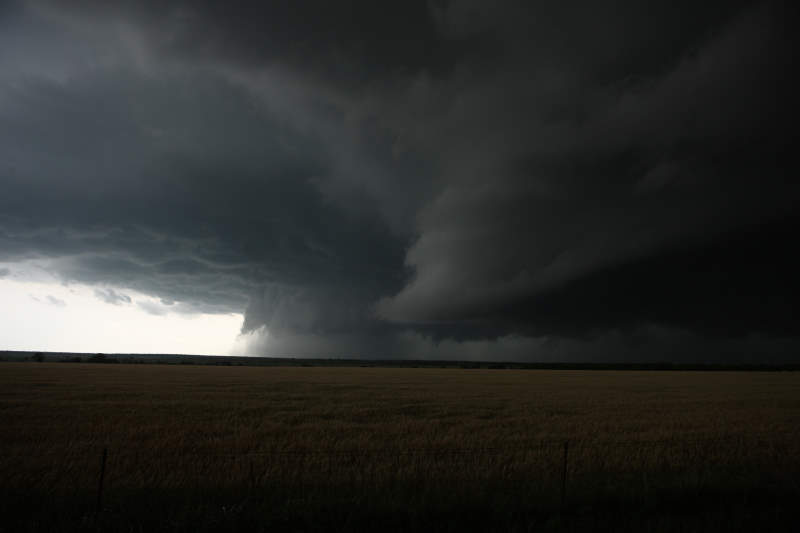 Wall cloud forming.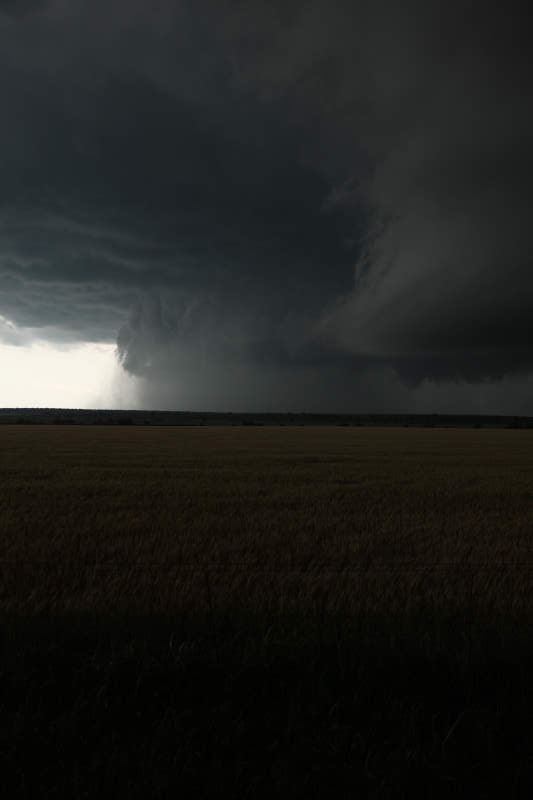 Tornado warning is likely to be put in place soon.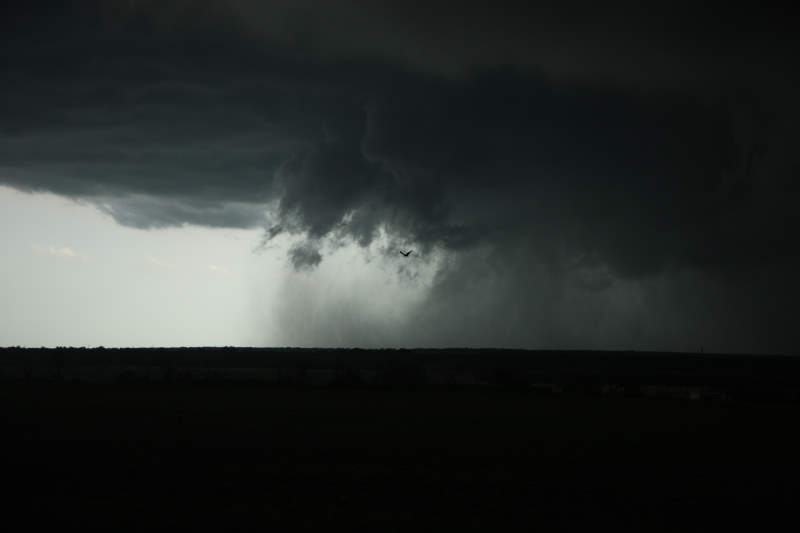 Strong inflow winds.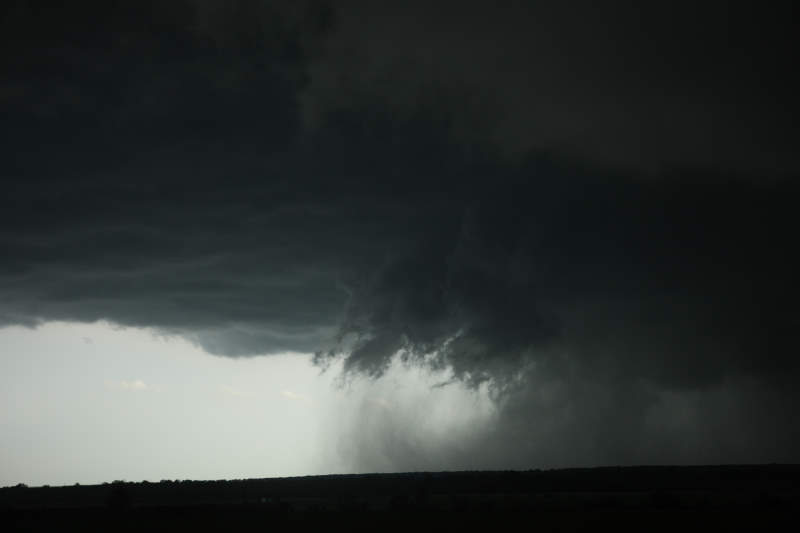 Scuds being formed around the developing wall cloud.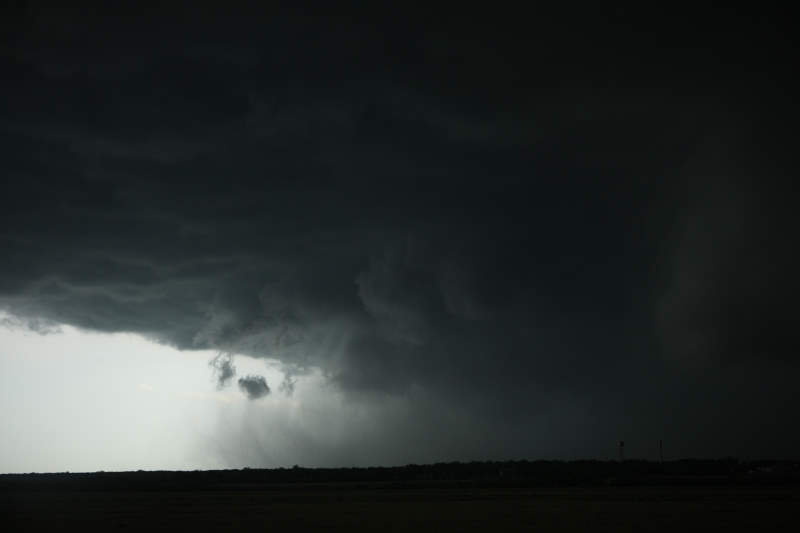 It's like watching a giant vacuum cleaner at work.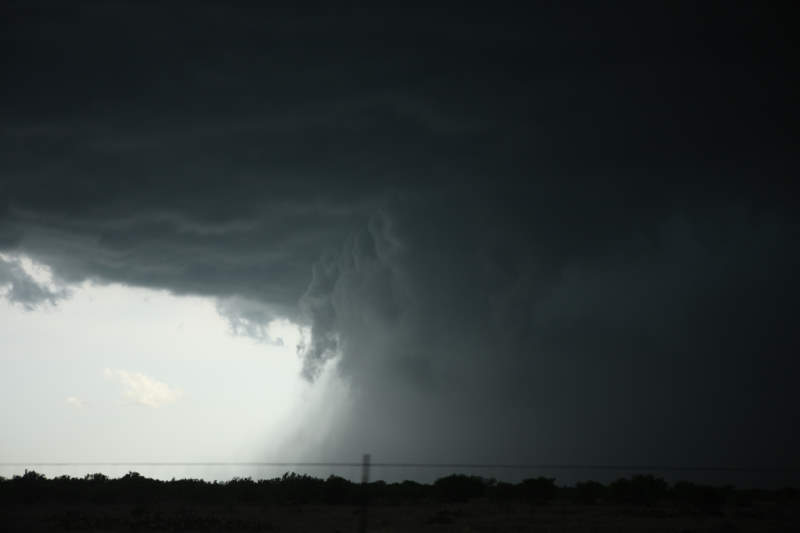 Rain core taking over the supercell.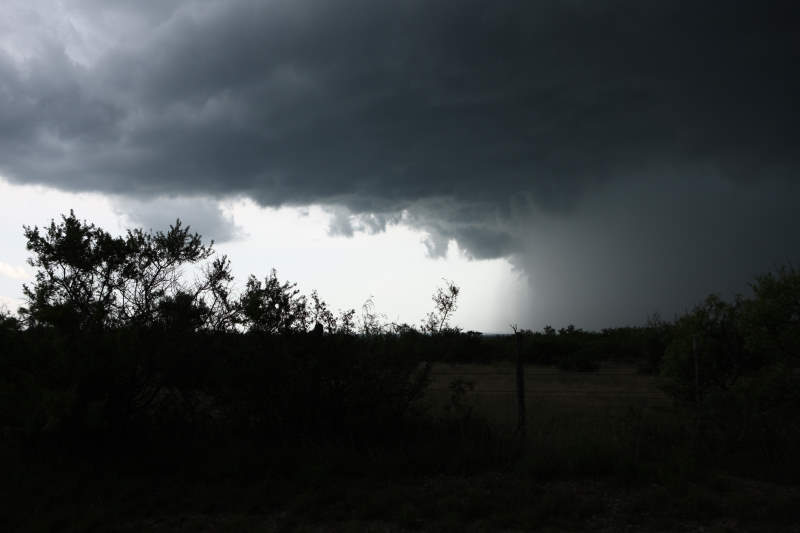 There was some tennis ball sized hail in this storm.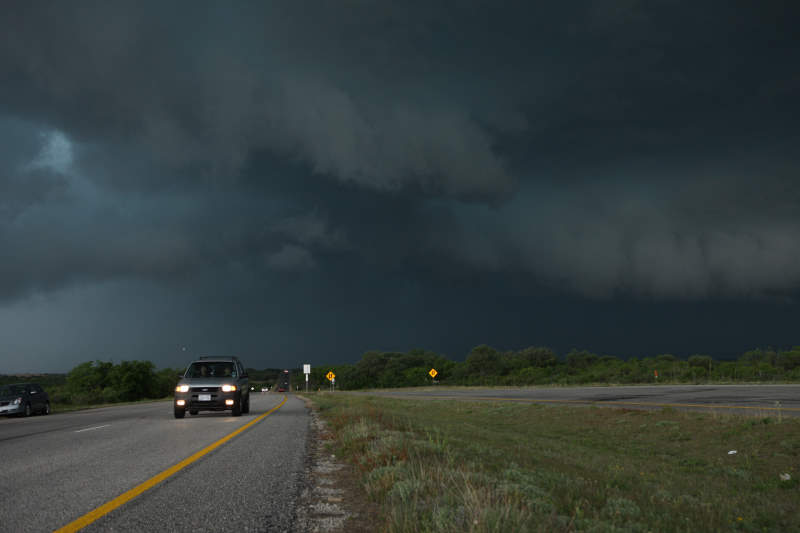 Ominous looking clouds.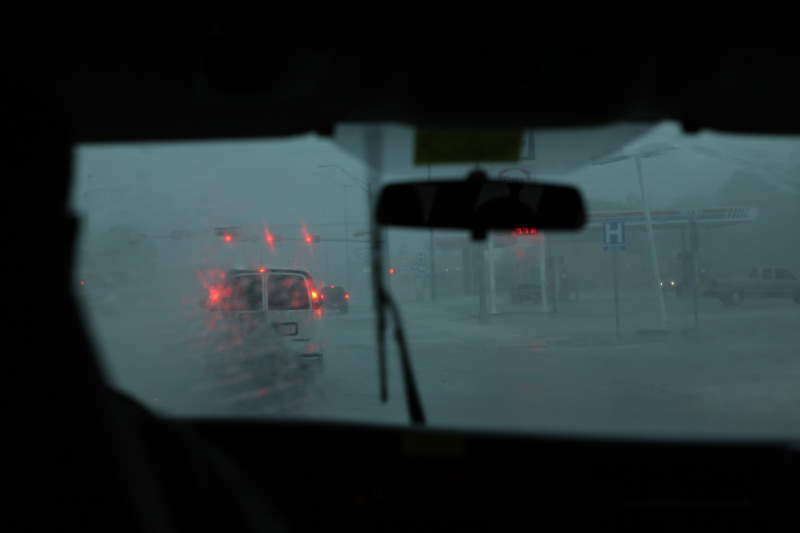 Driving through the storm.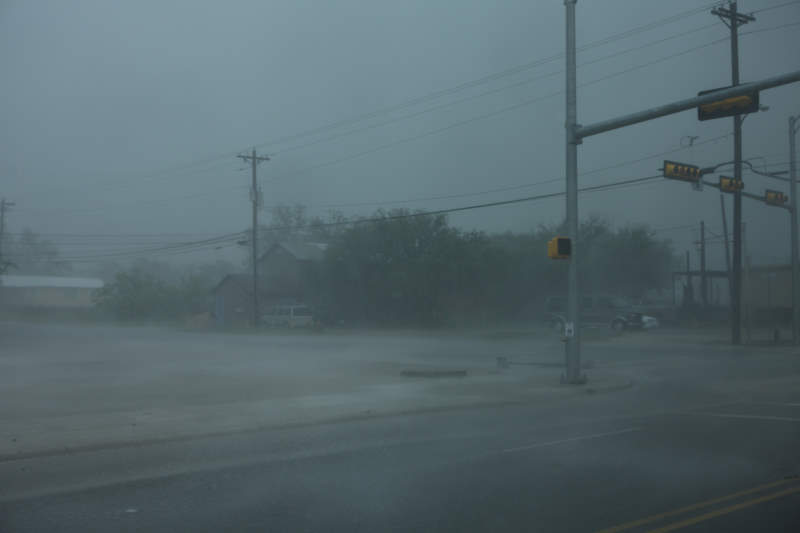 Hurricane Force Winds in parts of the storm core.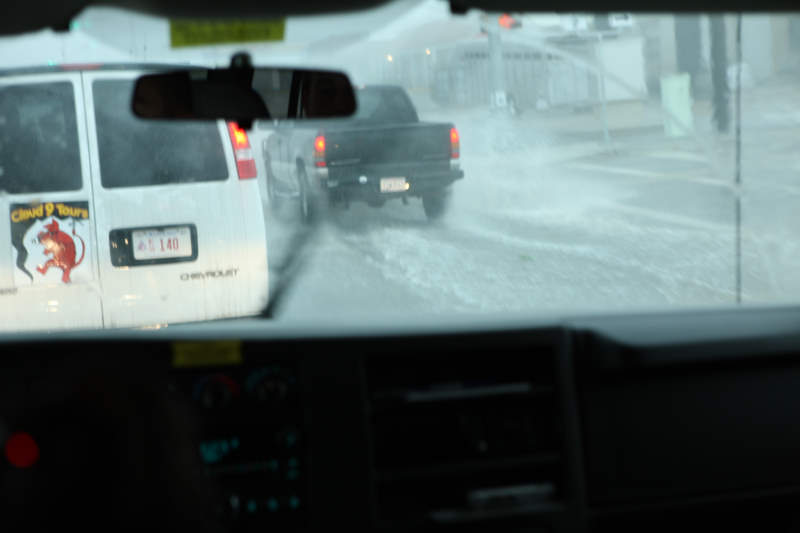 Water on the road.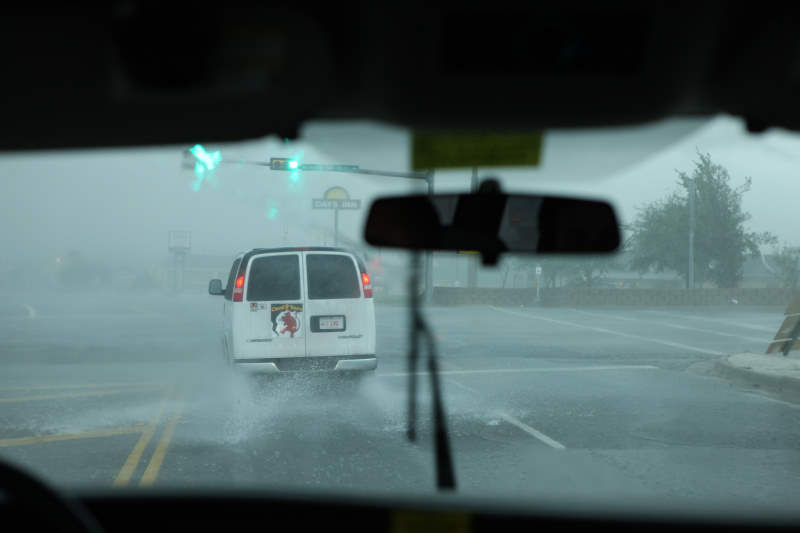 Need to be careful not to aquaplane.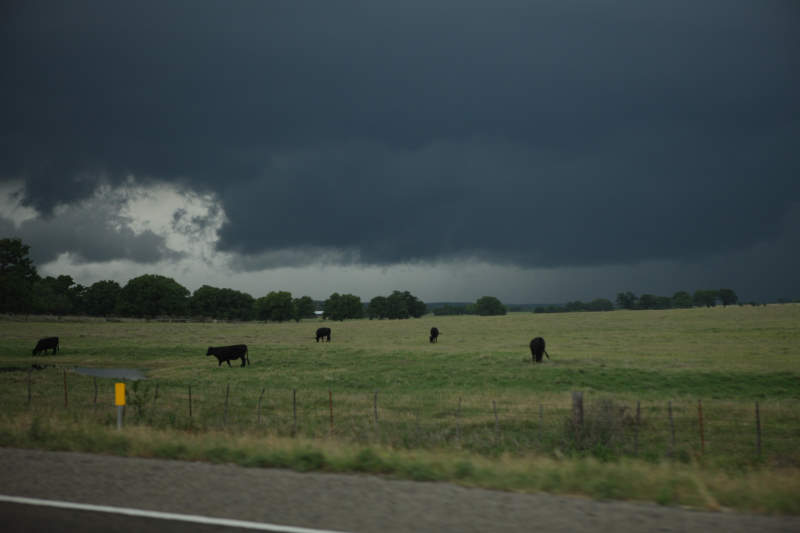 Now monitoring another storm cell.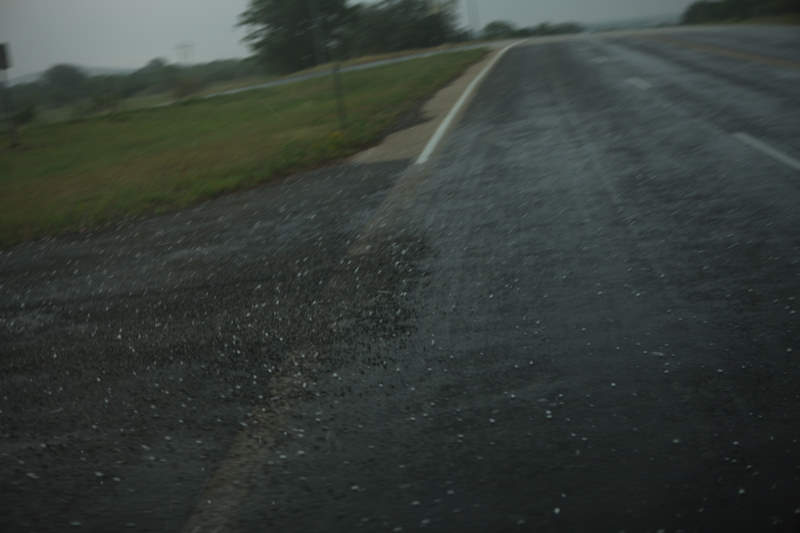 Pea sized hail falling.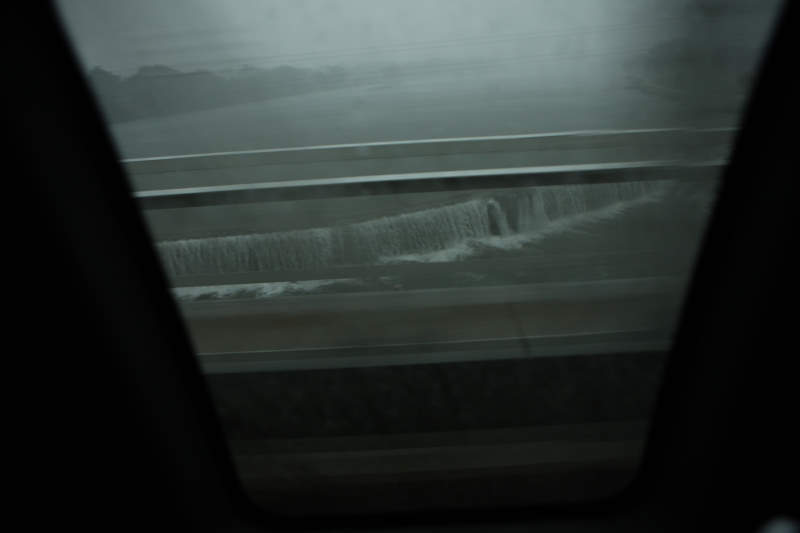 A river overflowing an embankment.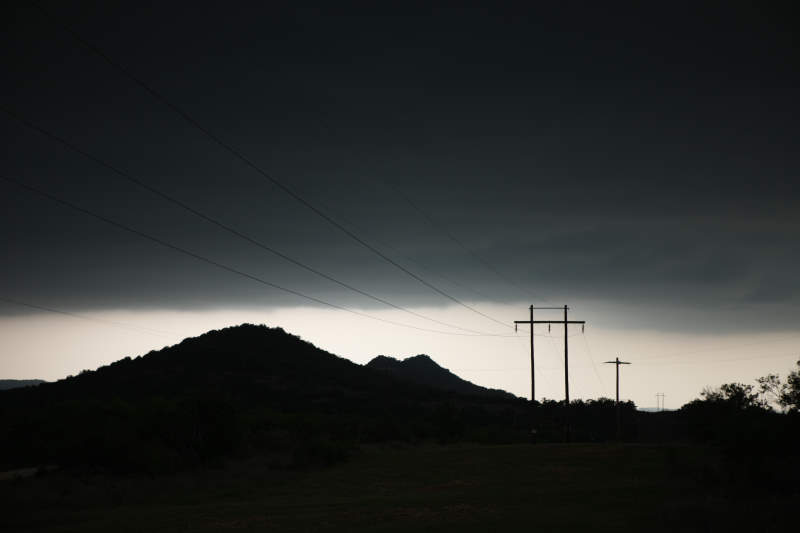 Power lines waiting to be hit by lightning..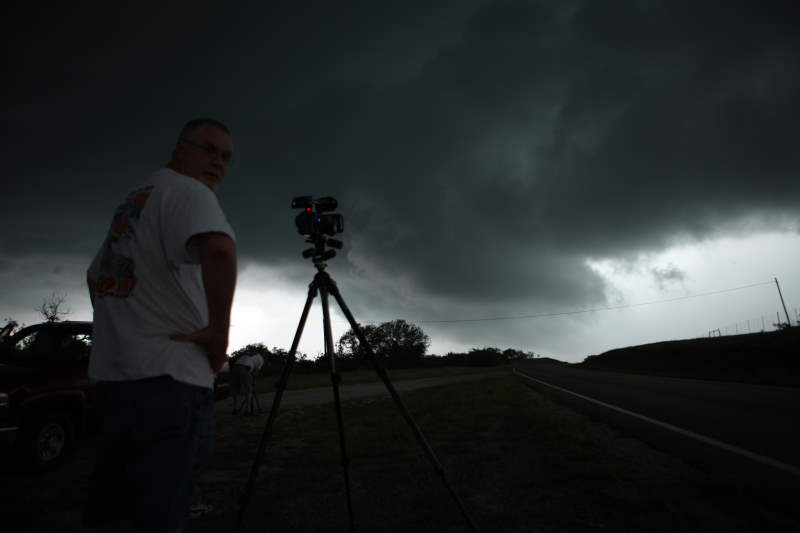 Charles is photographing the storm approach us.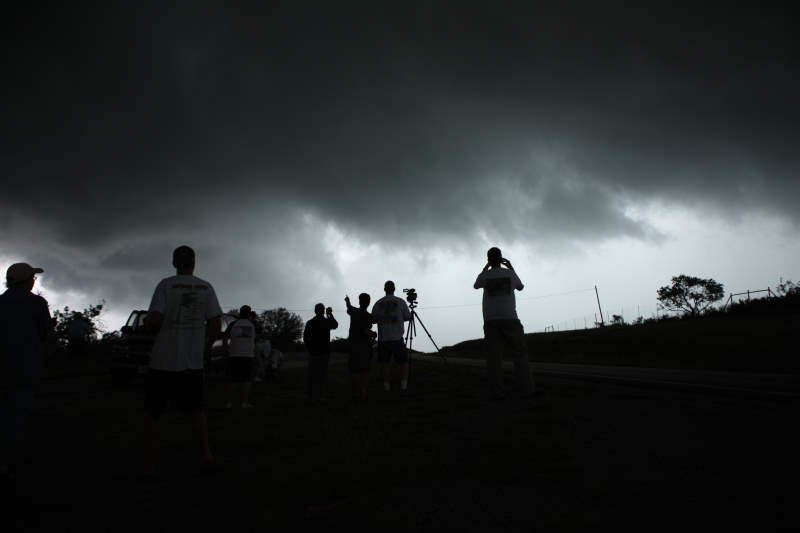 Silhouettes.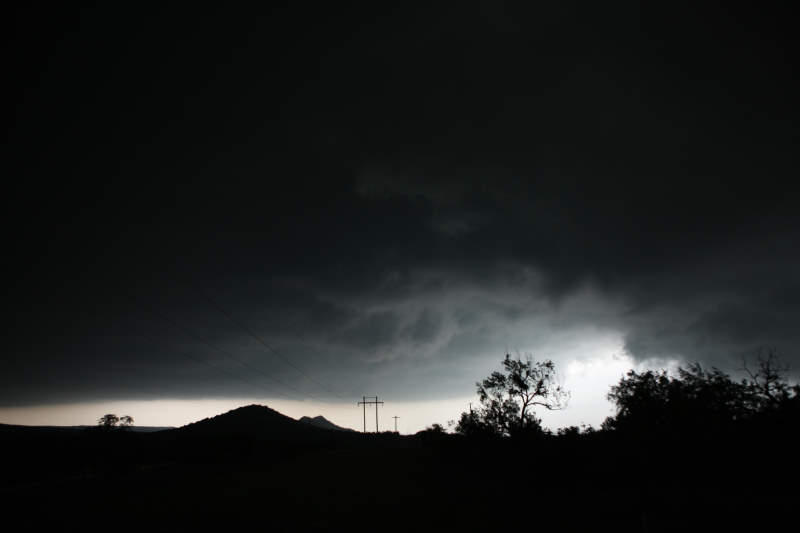 Quickly becoming darker.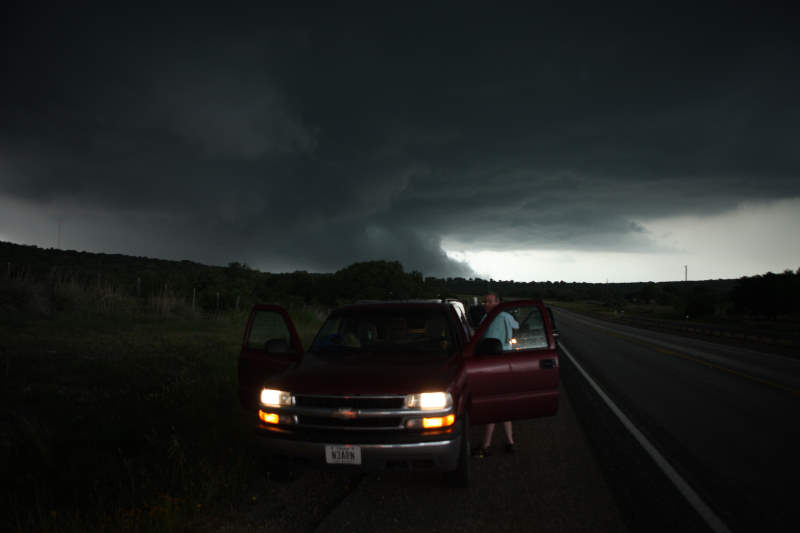 This photo was taken about 40 seconds before a lightning bolt hit across the other side of the road.

Link to YouTube Video... Credit to Mark from the UK for this one.
http://www.youtube.com/watch?v=bOB7OfdRwtI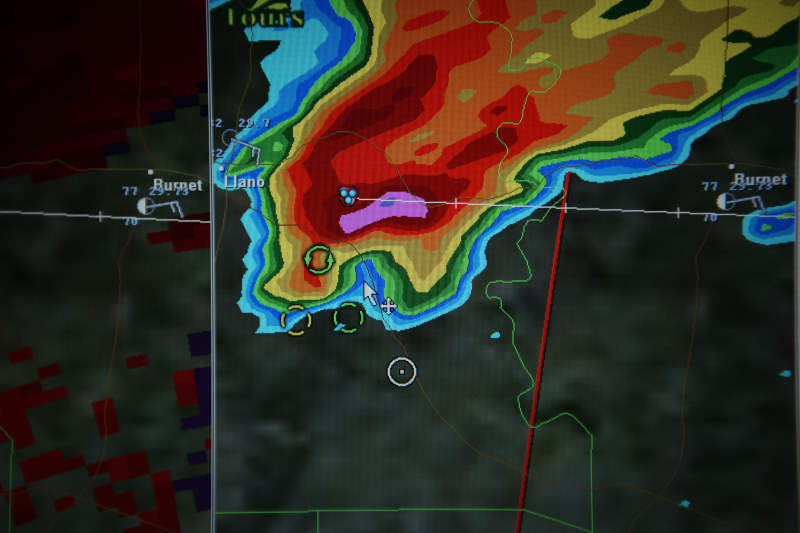 The radar showing the supercell.. we are the white circle on the map.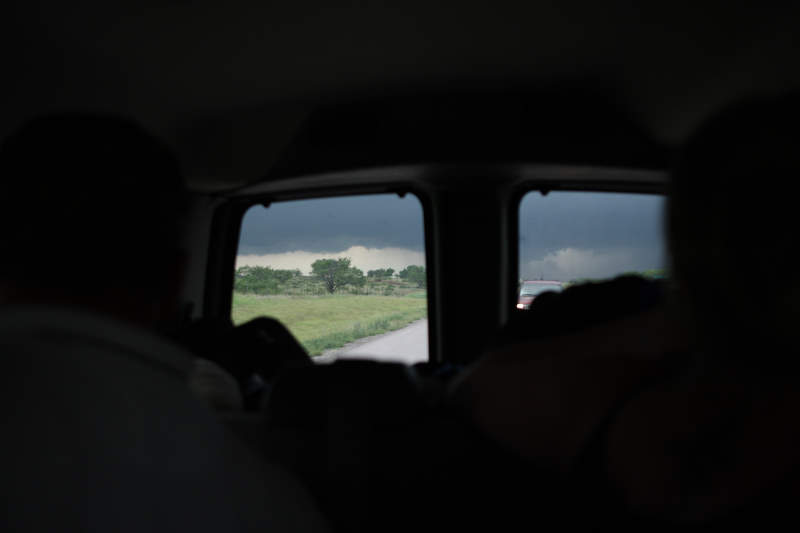 Looking back at the storm... (Now chasing us)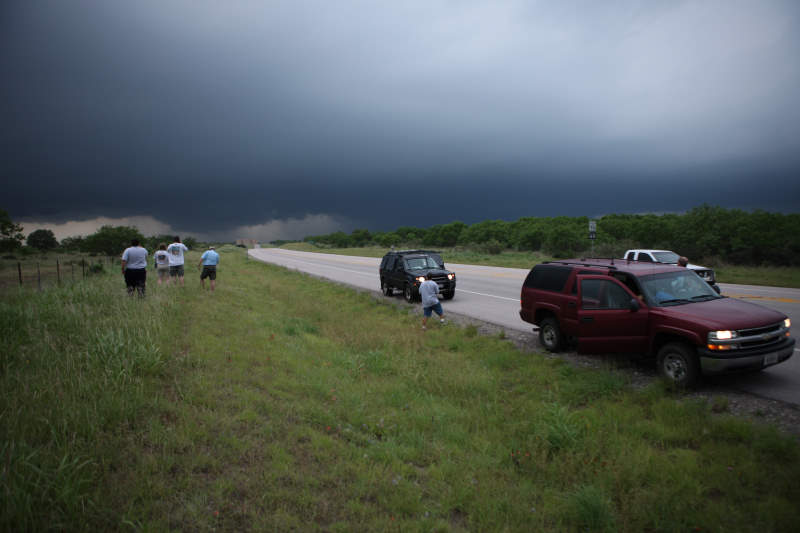 Watching the storm re-approach us.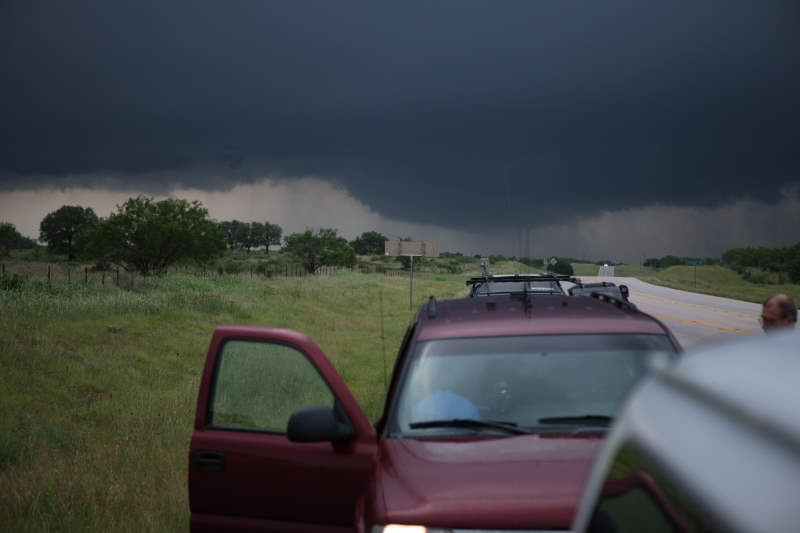 I'm near the van this time, so I can duck in for cover quickly if need be.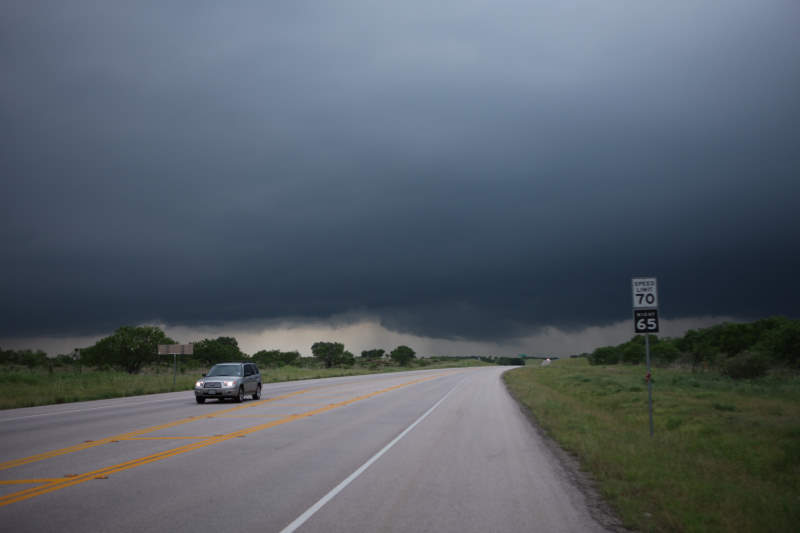 The rotating supercell drawing nearer.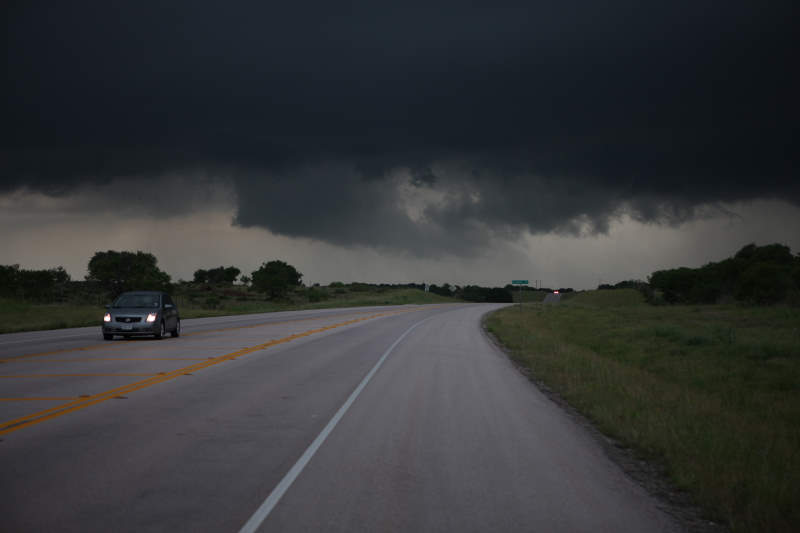 Closer..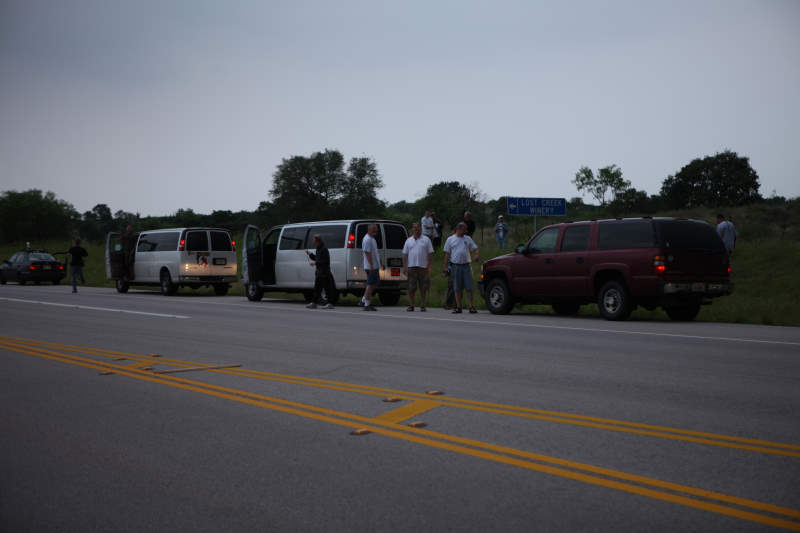 Waiting for the approach, everyone is on edge after the close lightning hit.

Scott McPartland filming.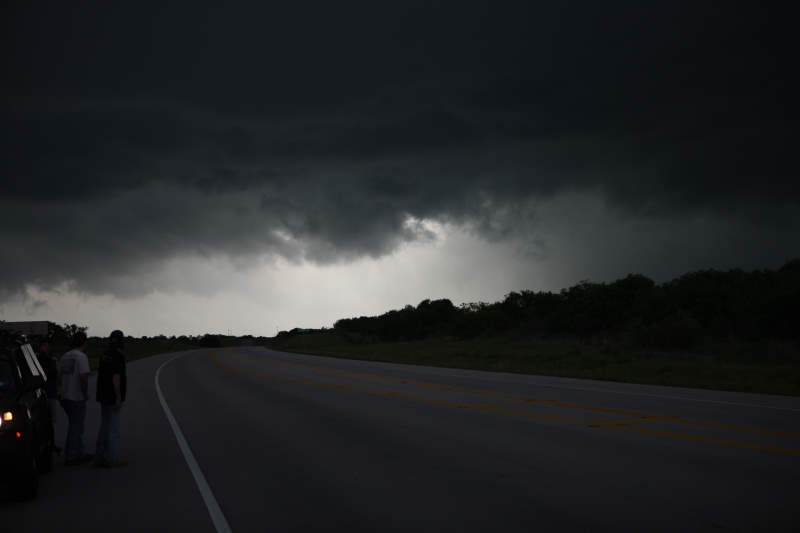 The storm did not take long to get to us.
Click Here to watch Time Lapse Video of this location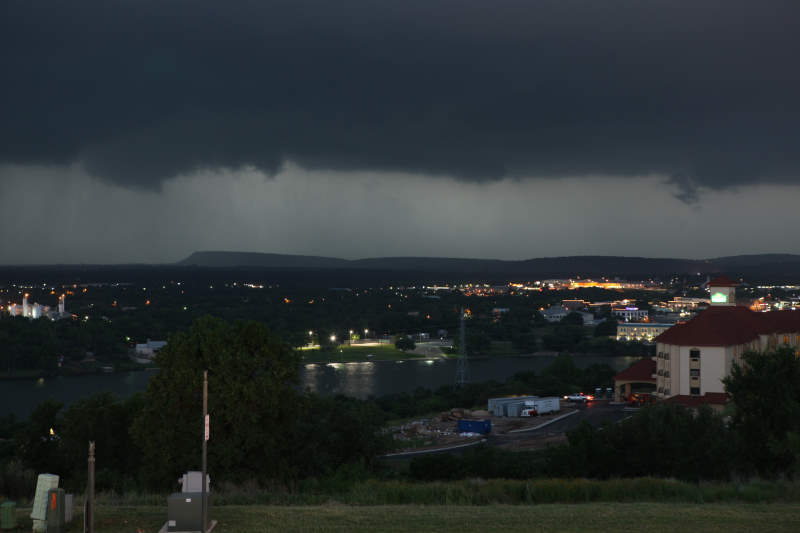 We managed to find a great vantage spot to watch the storm more towards a small city.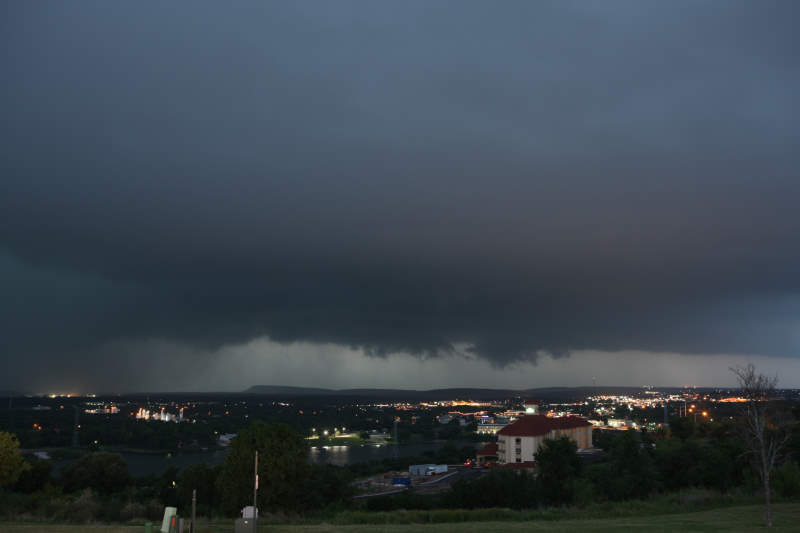 Rotation above the town, tornado warning in effect. Sirens blaring..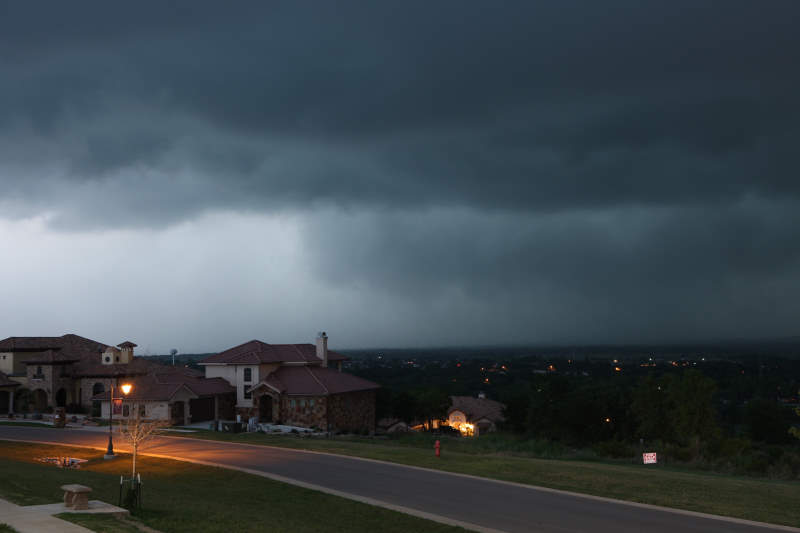 The back edge of the storm.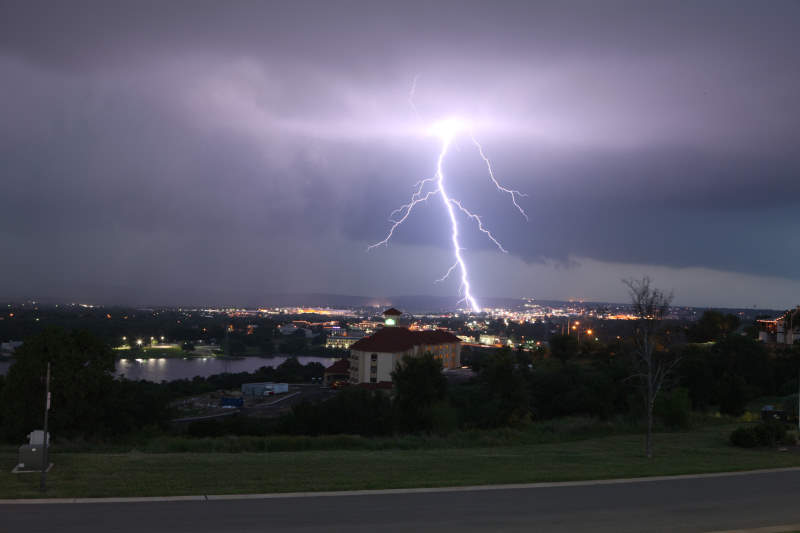 What a shot..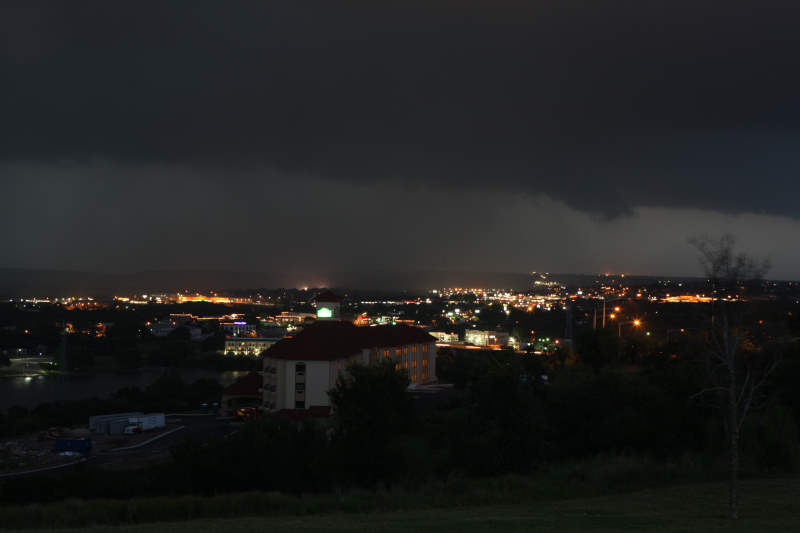 Hail hitting the city.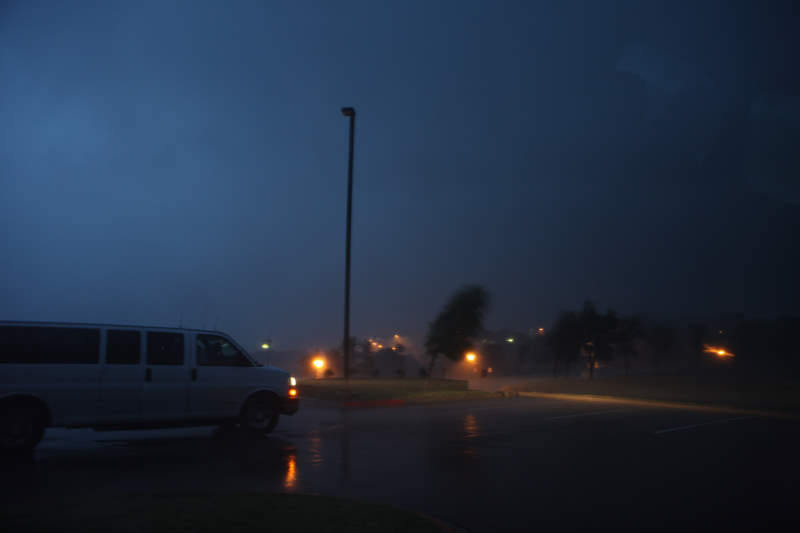 Now comes the hurricane force winds.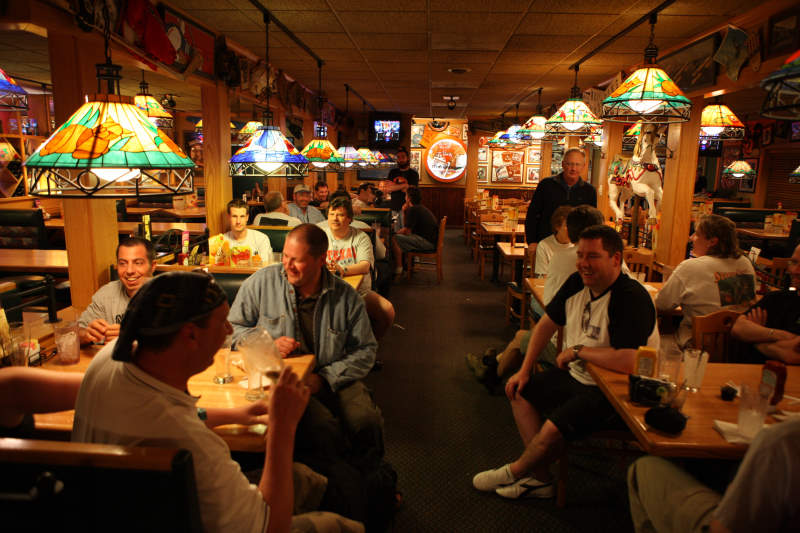 Sharing stories of the close lightning strike today.