USA Storm Chasing Expedition - 13 May, 2008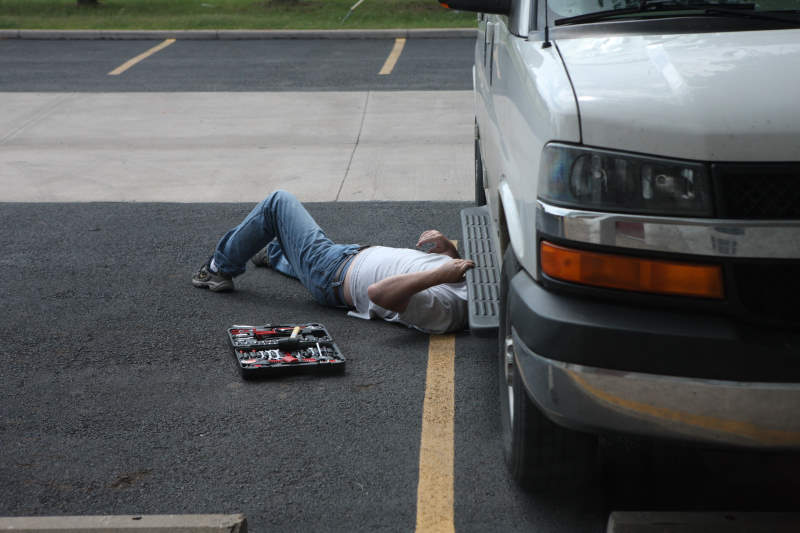 Charles fixing the van.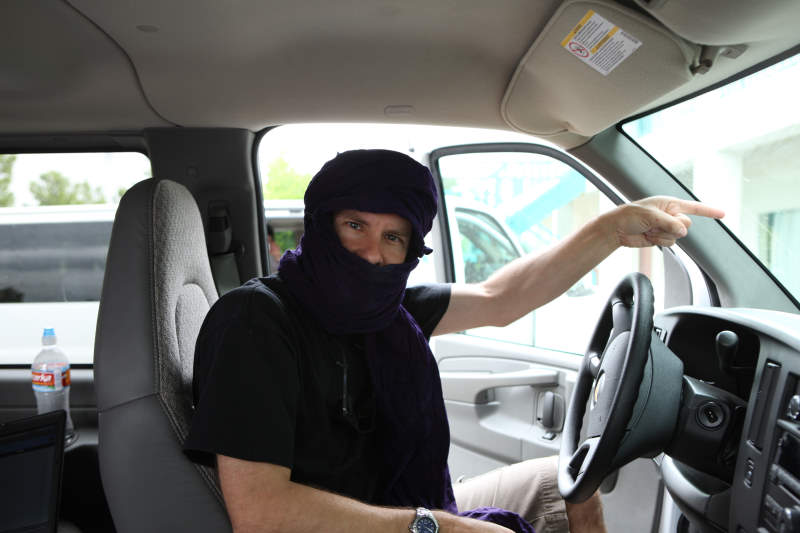 George blending in with the Texas locals.. I'm sure he will get on just fine..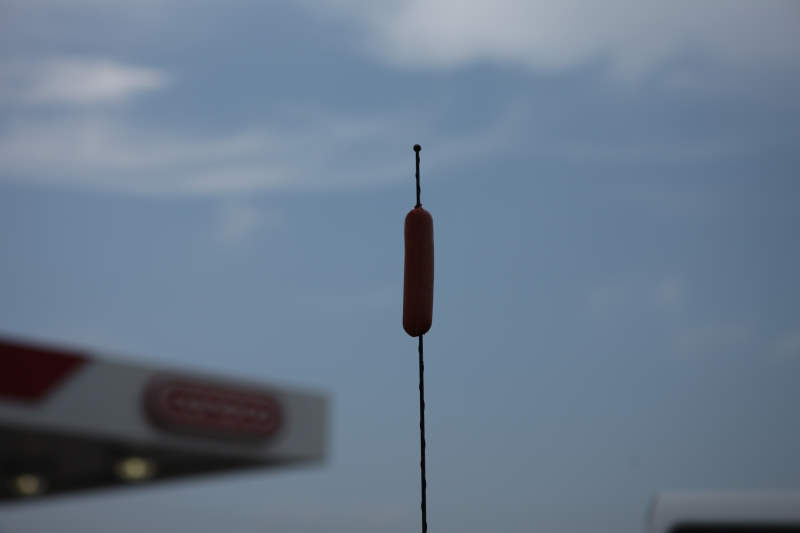 Not really all to sure who there is a Hot Dog on the antenna.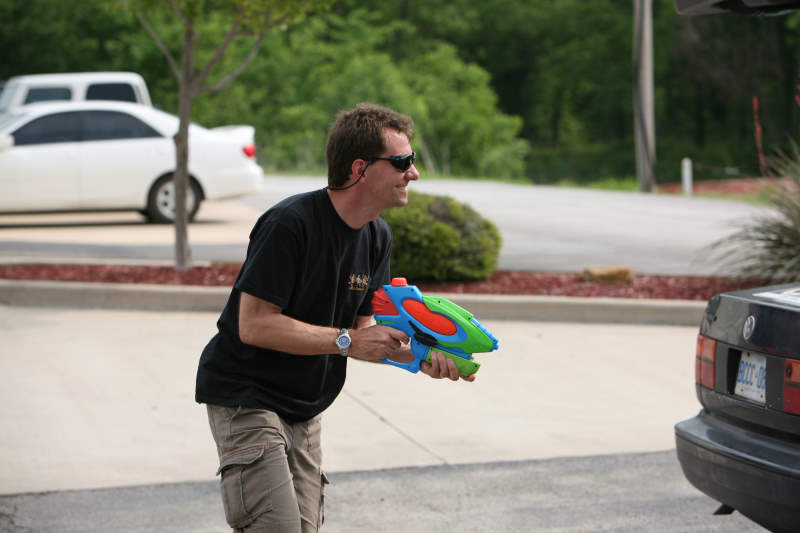 Things to do to kill some time.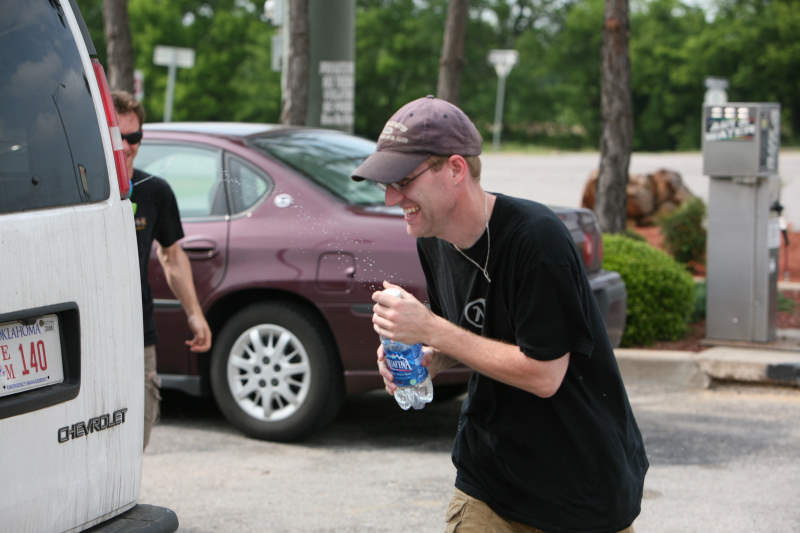 Mark Robinson ducking for cover.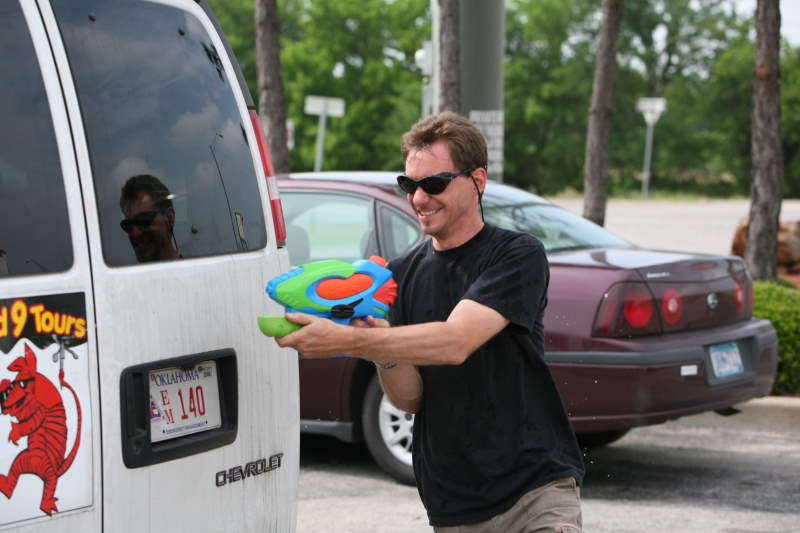 George is really quite entertaining.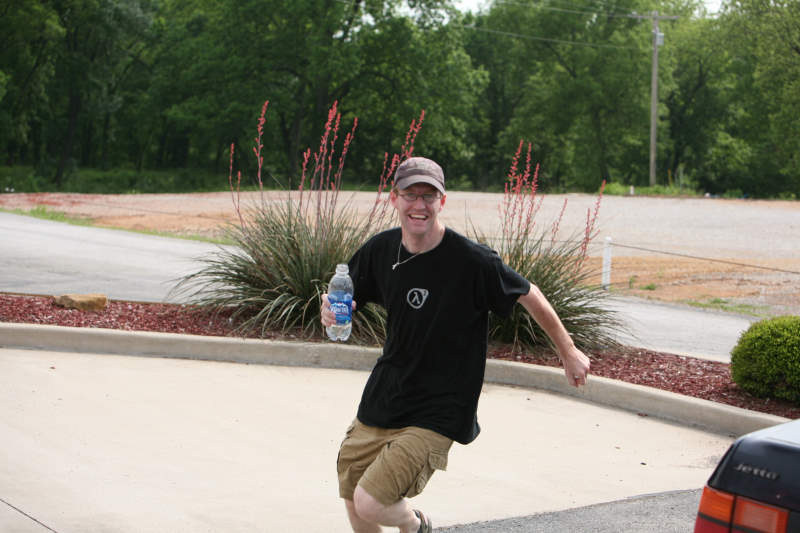 Mark Robinson deploying his defense strategies.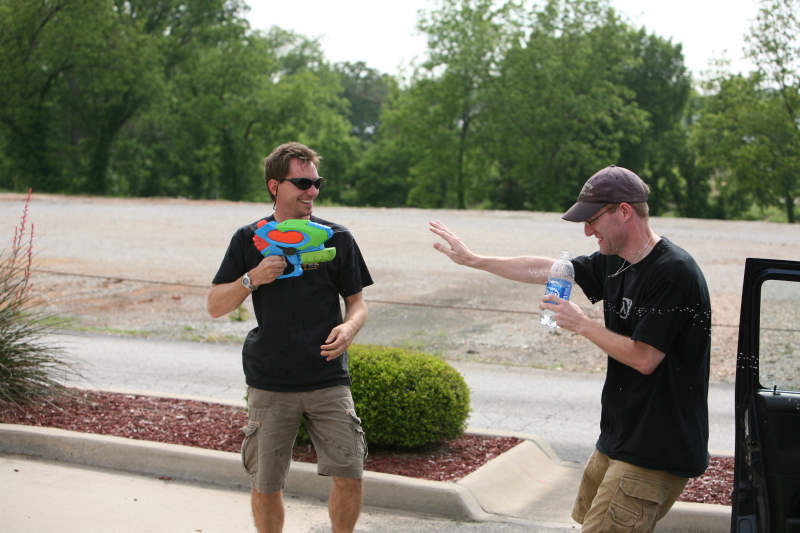 Mark surrenders to the inevitable.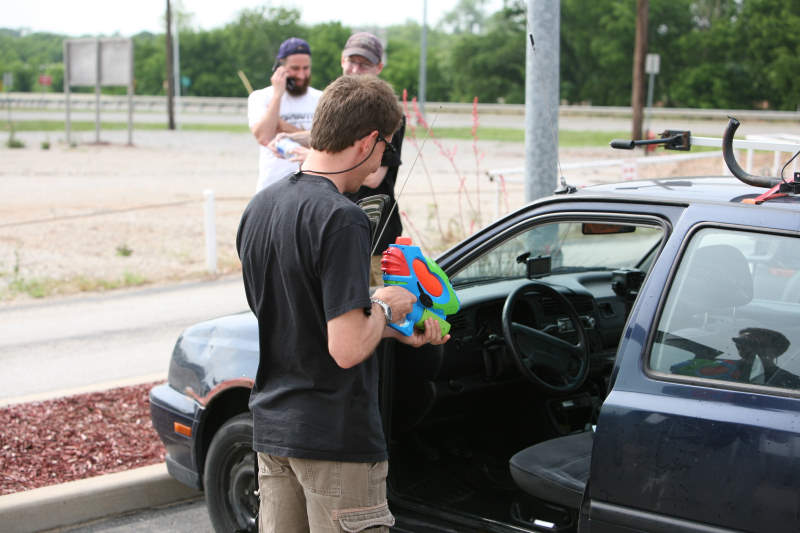 That does not stop George from finishing off his mission.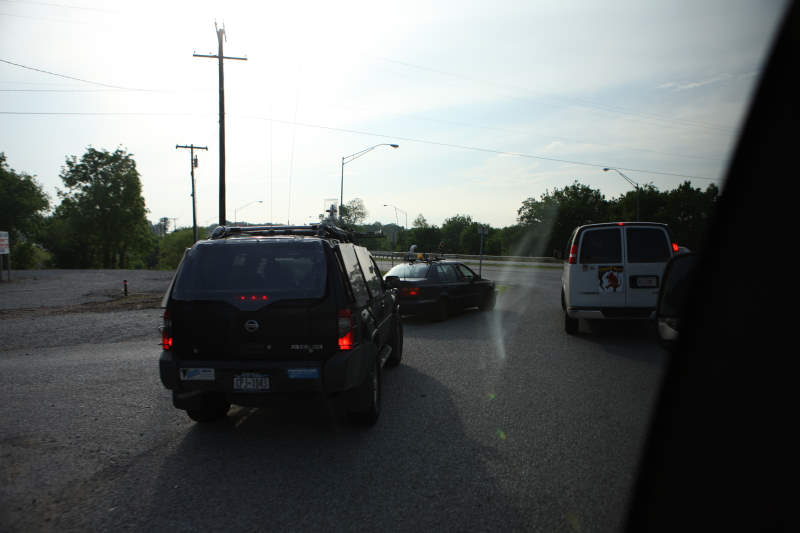 Deciding where to go.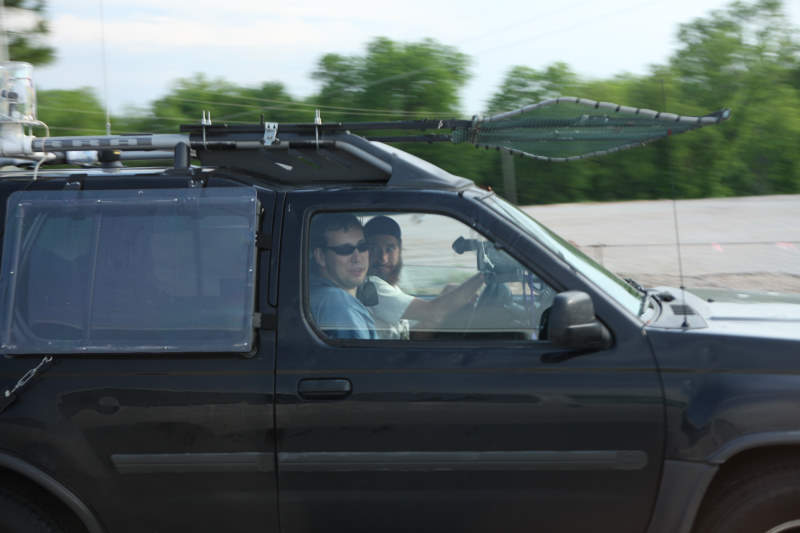 Scott McPartland and Dave Lewison in the convoy.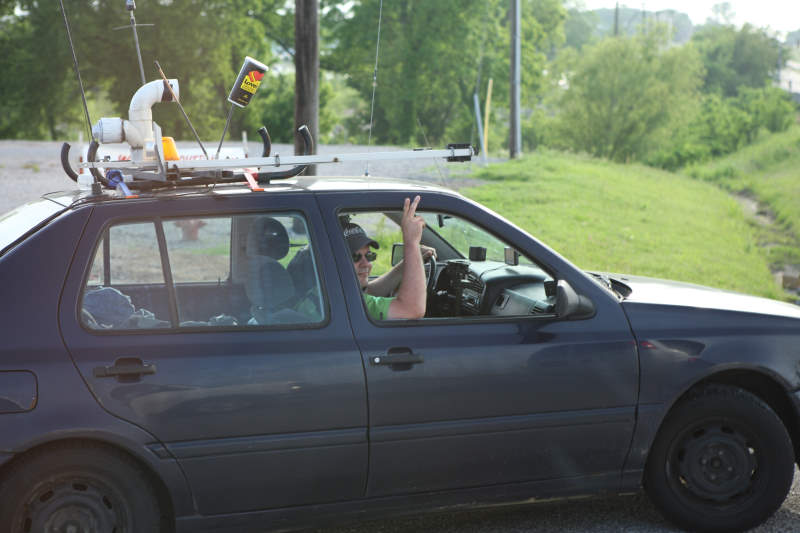 Drink container stuck on the antenna, not sure if this will help the signal.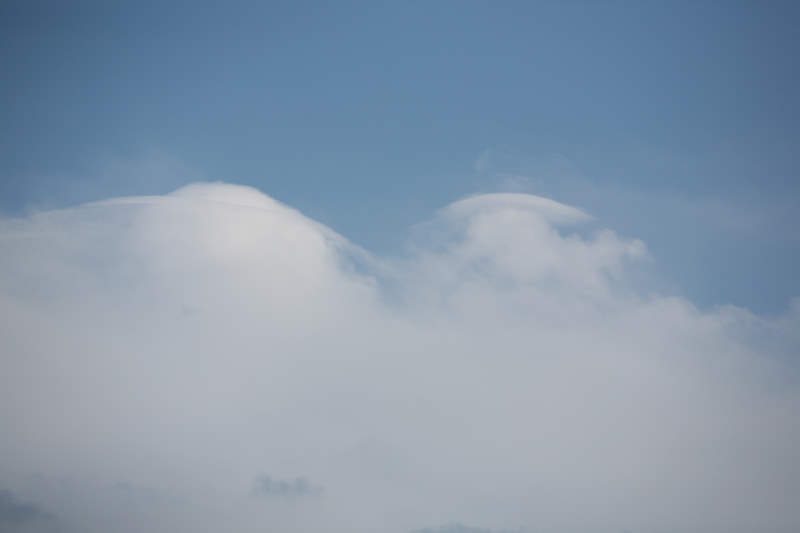 Storms shooting into the sky.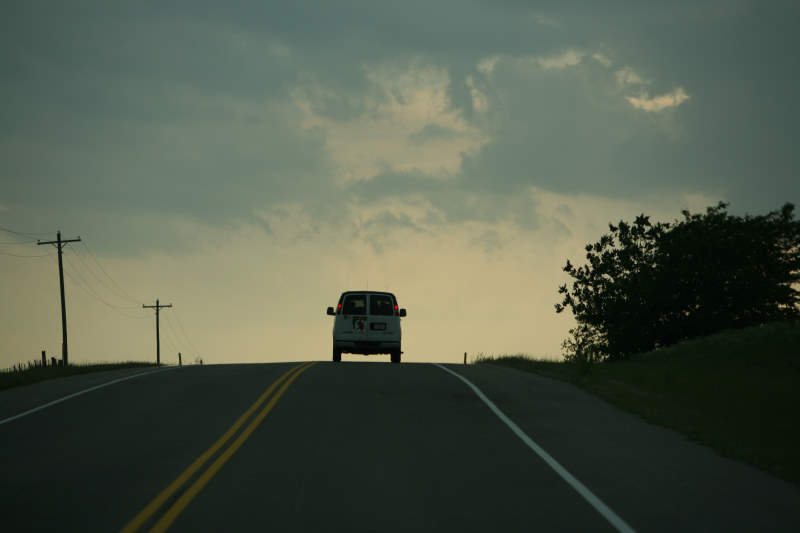 Driving to the dry line.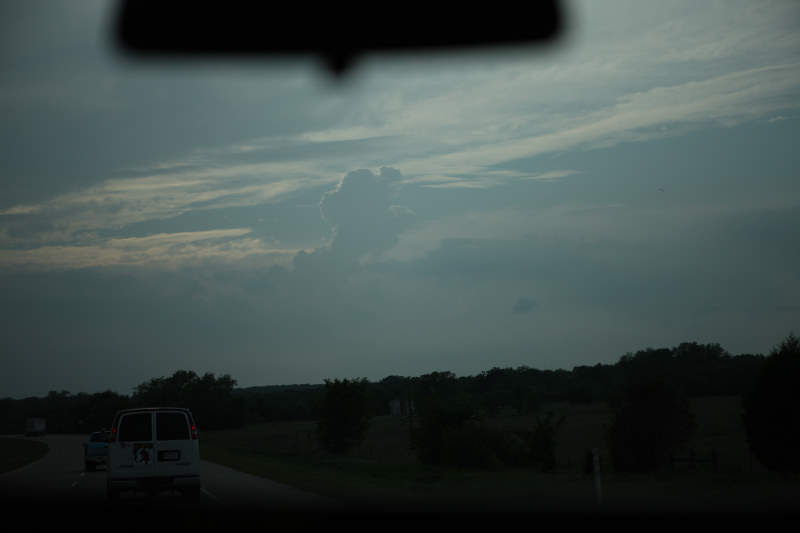 Storms starting to fire up.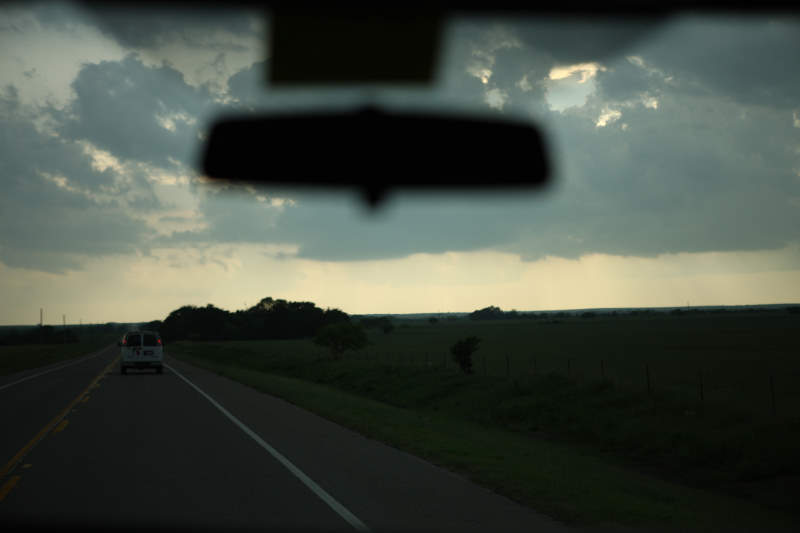 Perhaps not.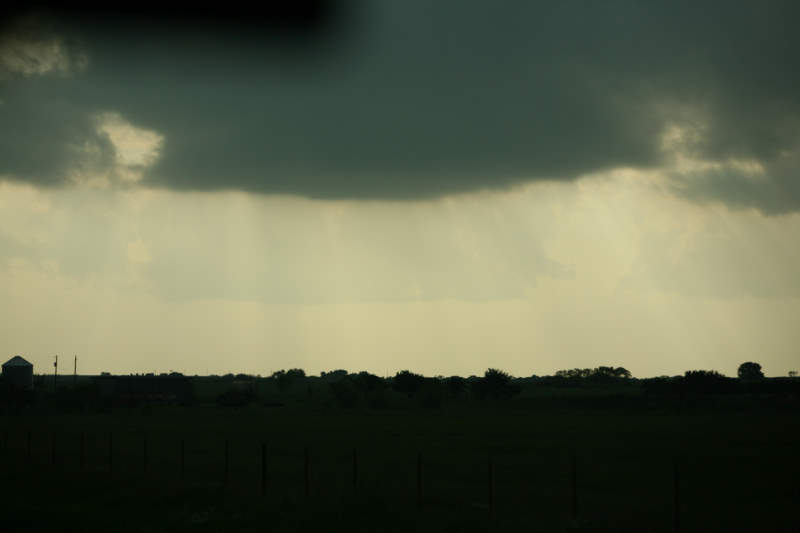 Not a lot happening here.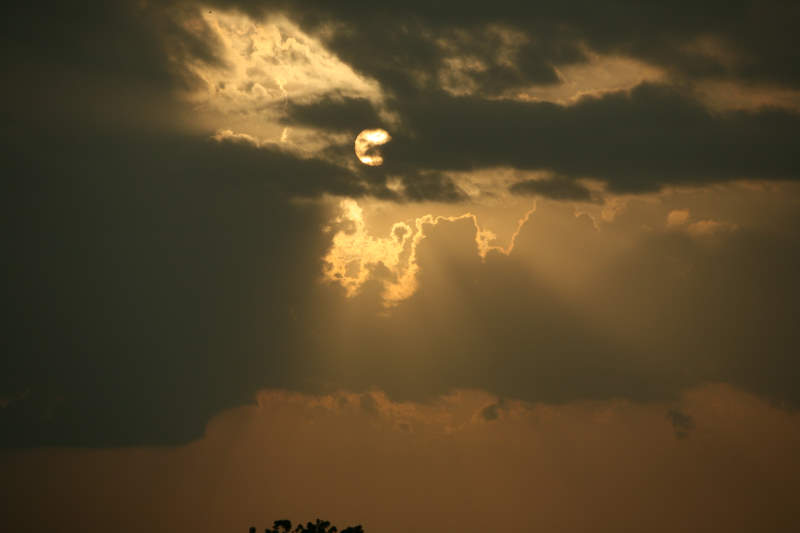 It was forecast to be big day, but nothing really happened.

Back in Texas.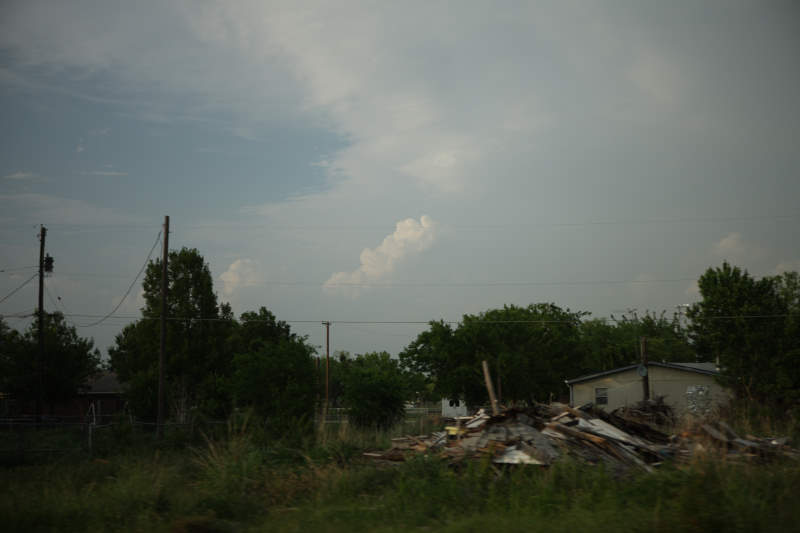 However just as we about to call it a day the storm cell fires up but way to the south of us.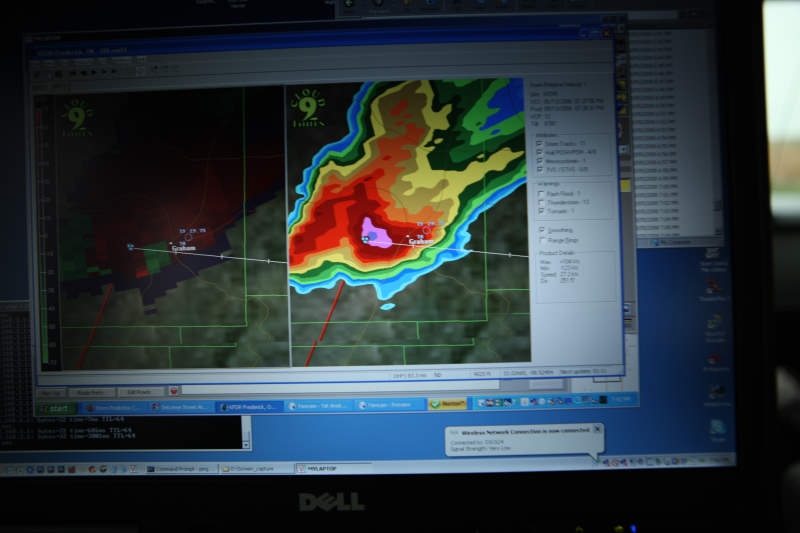 Too far away to catch it.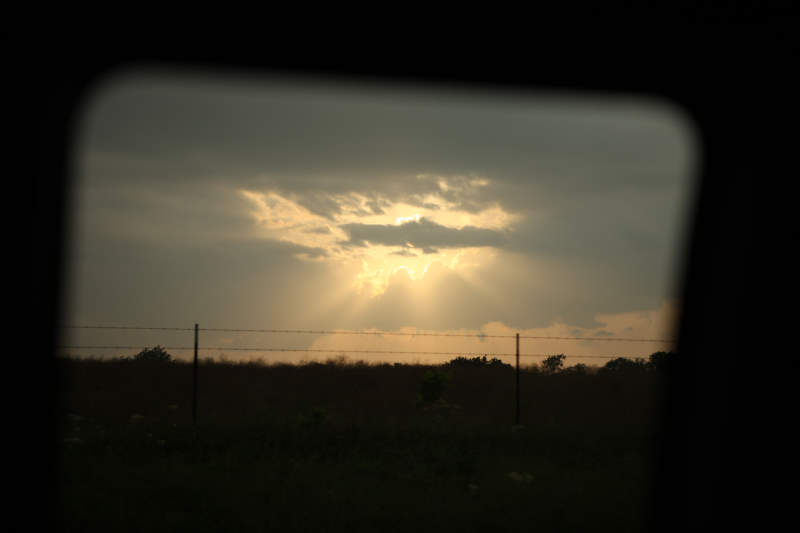 We are losing sunlight.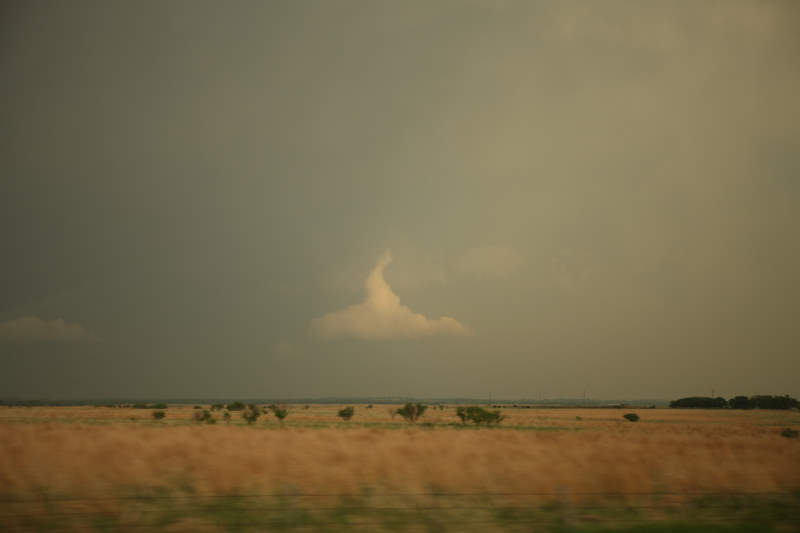 An upside down tornado... Very rare.. (This is no tornado)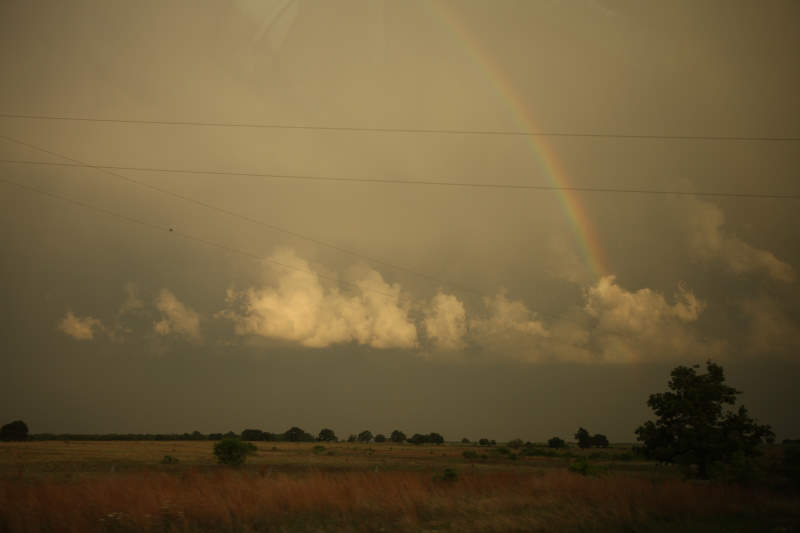 Rainbow and cloud..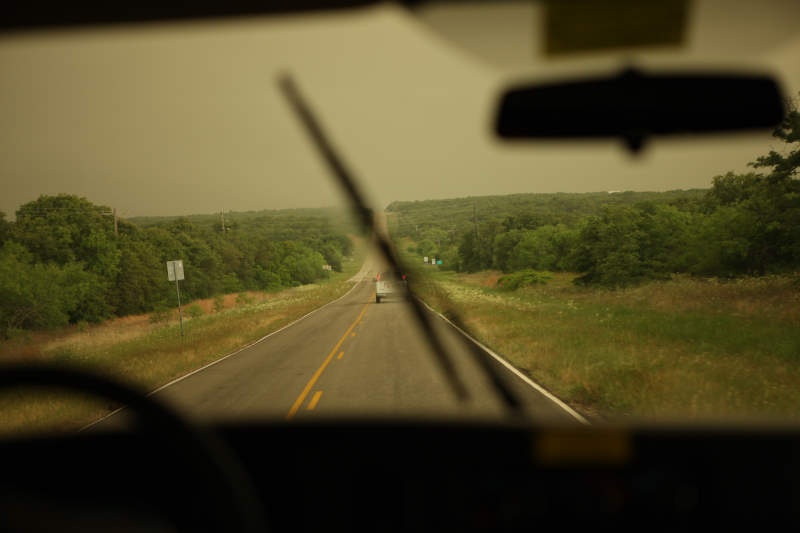 Running out of light quickly.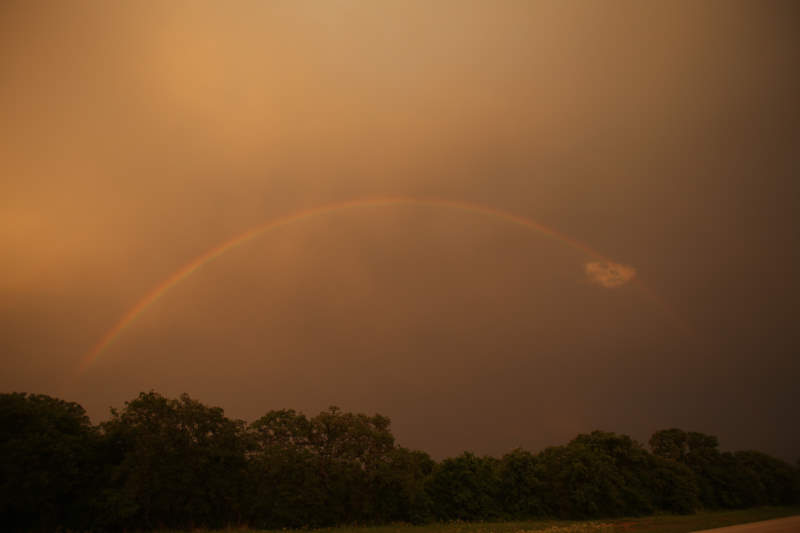 The best, and only show all day.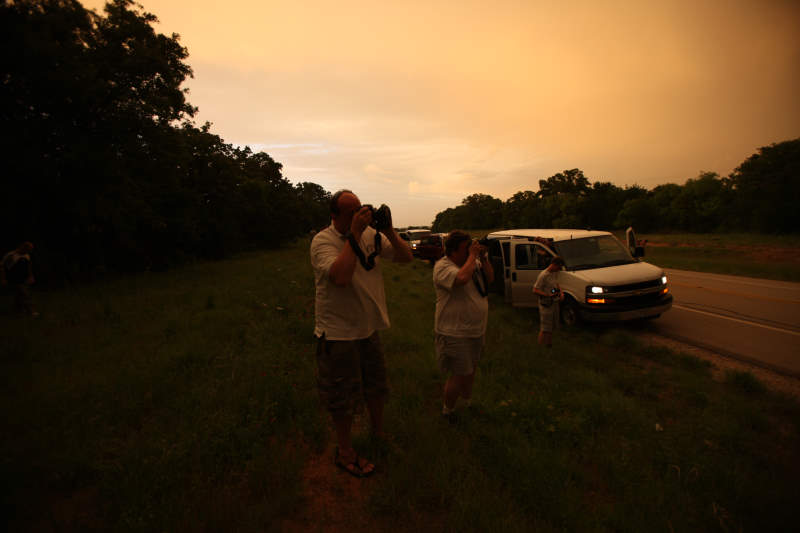 Taking photos of the rainbow.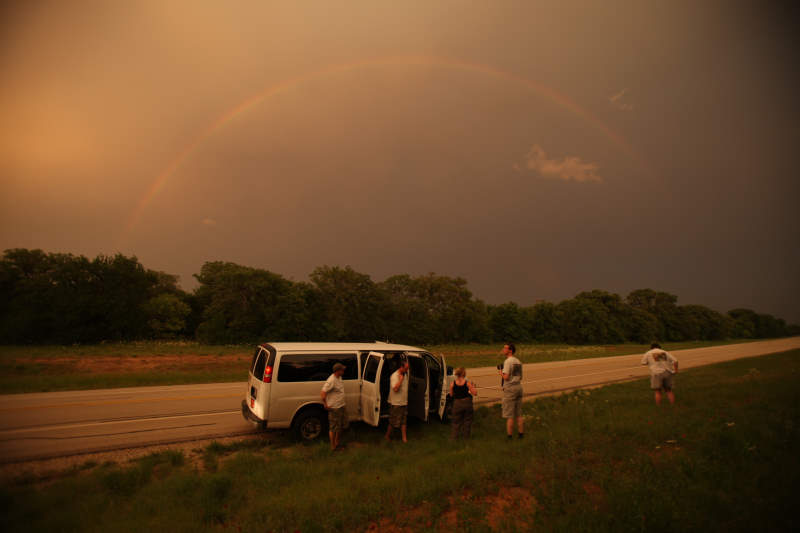 All done.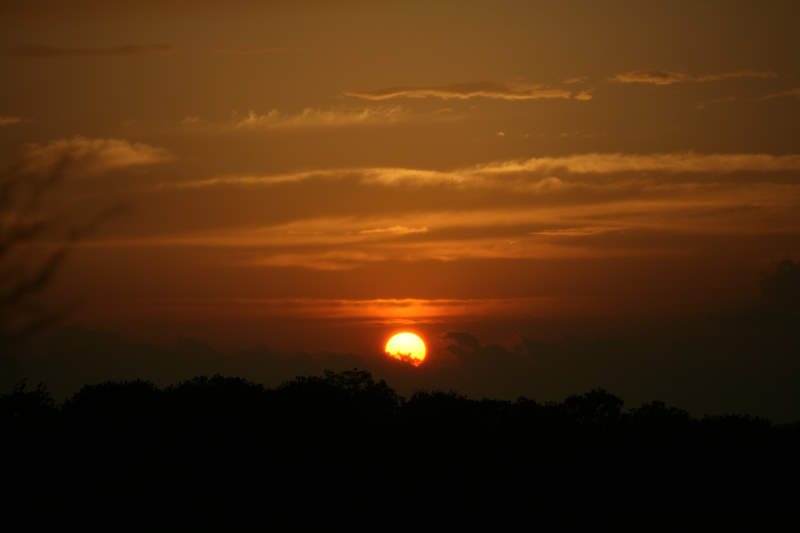 Sun almost gone.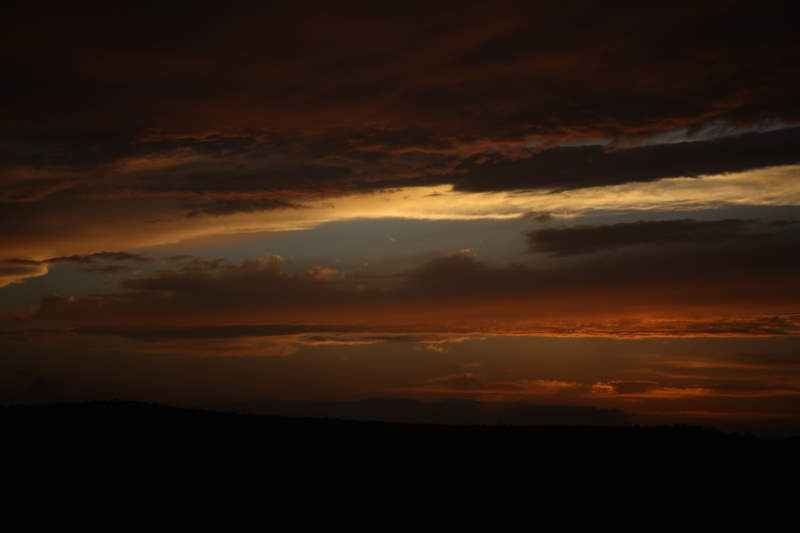 End of the chase.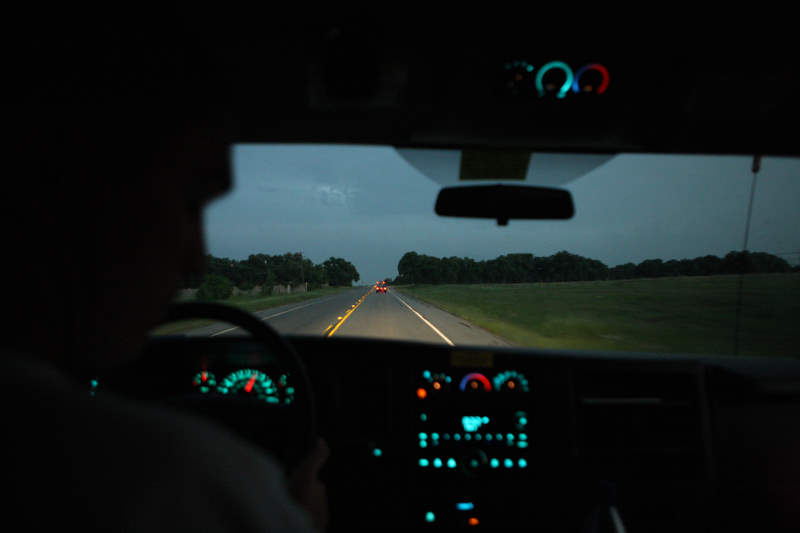 Planning for tomorrows chase position.

Parked for a few lightning shots but nothing eventuated.