USA Storm Chasing Expedition - 11 May, 2008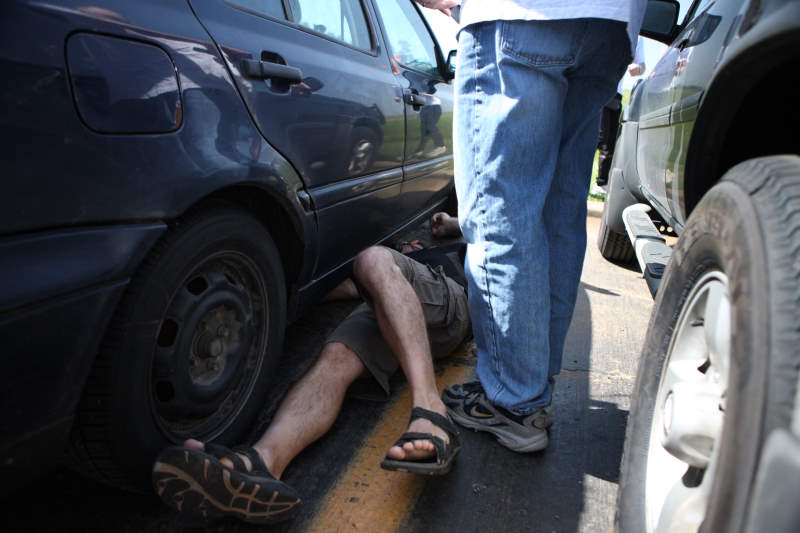 What's going on here.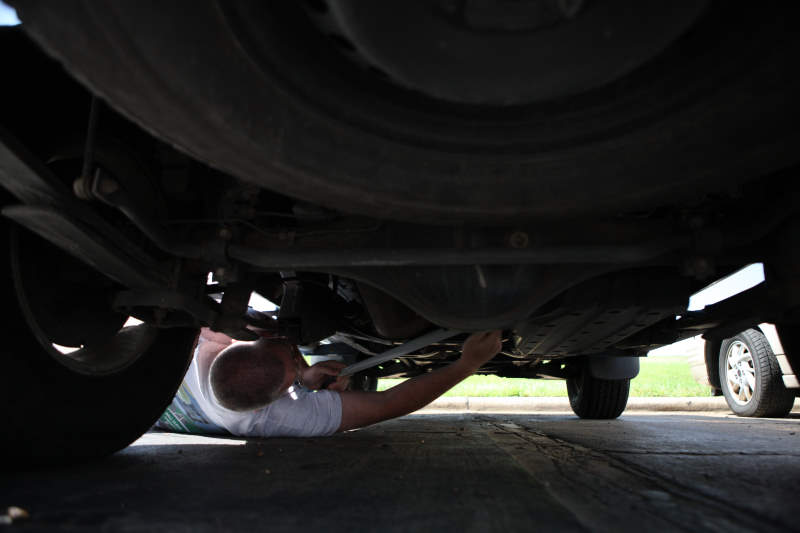 A few practical jokes on other storm chasers cars.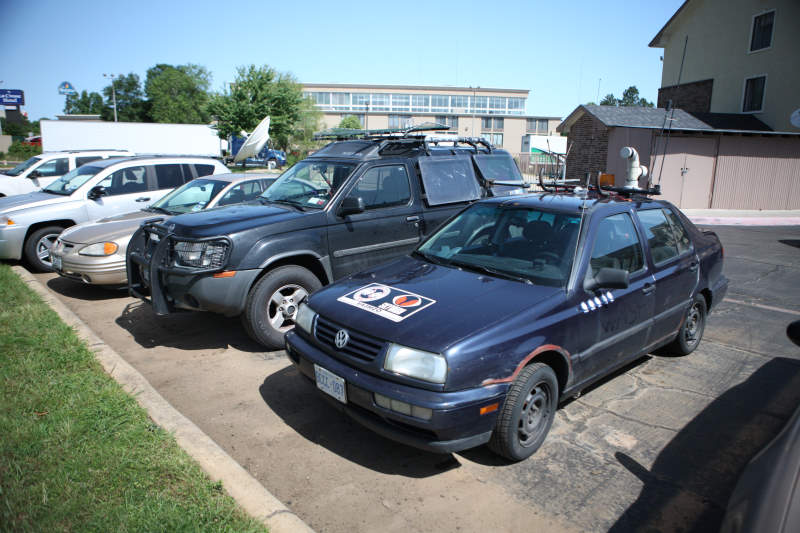 A piece of gaffa tape has been tied around the drive shaft of Scotts car..
(Storm chasers tend to do these type of things to each other, when there's not much happening.)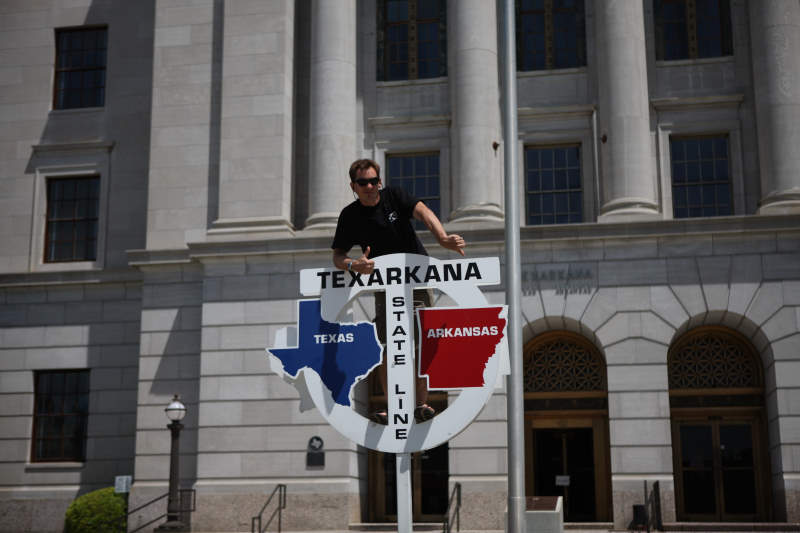 George on the border of Texas and Arkansas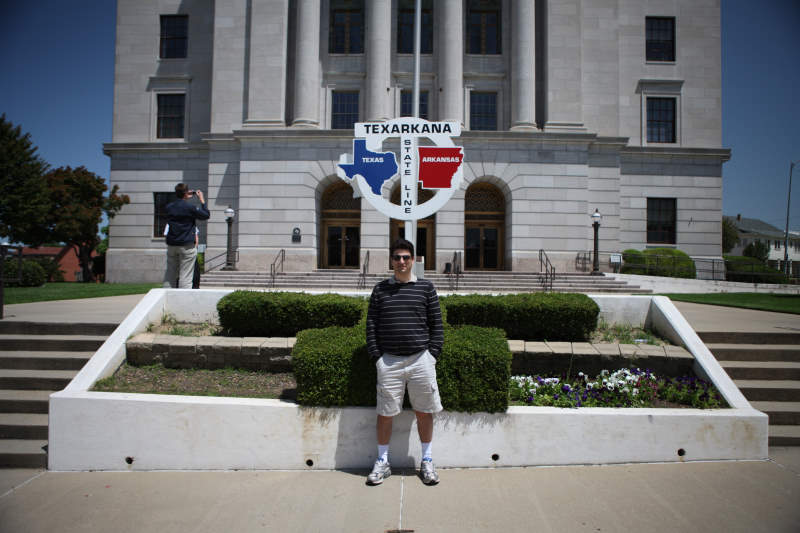 On the border, with no storms to chase... A little sightseeing is in order.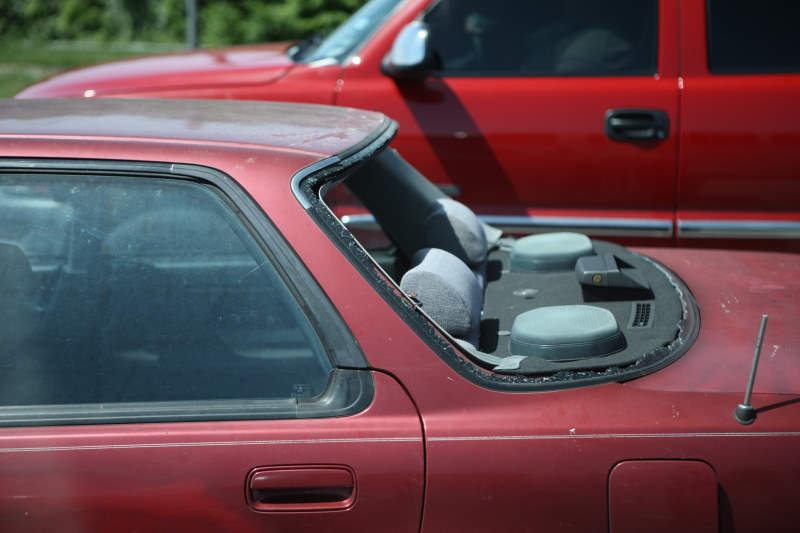 Hail damage?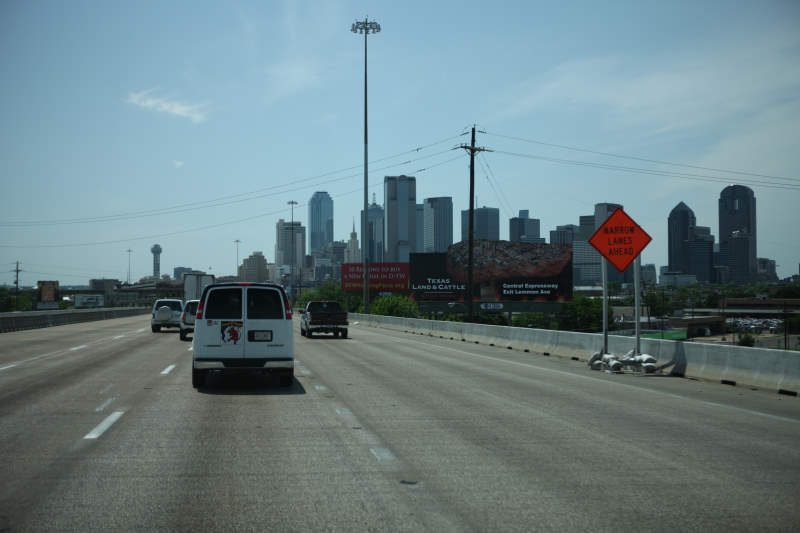 Heading to Dallas, Texas to see the local attractions.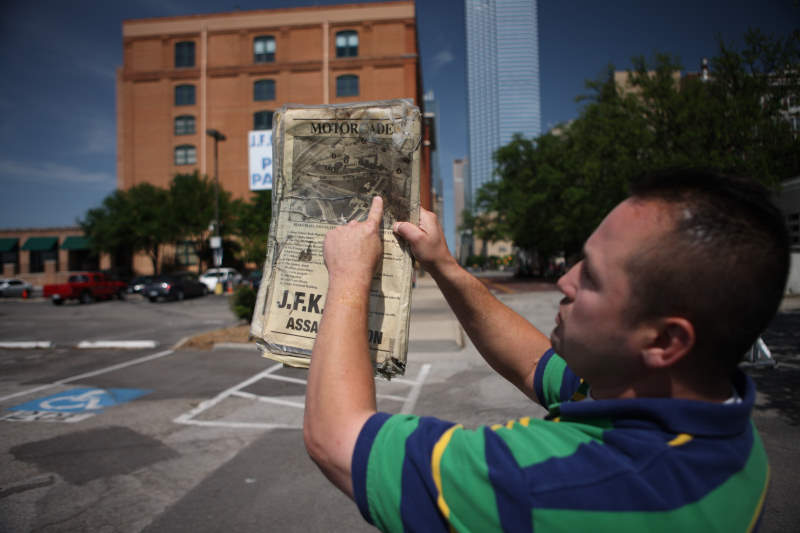 The JFK conspiracy.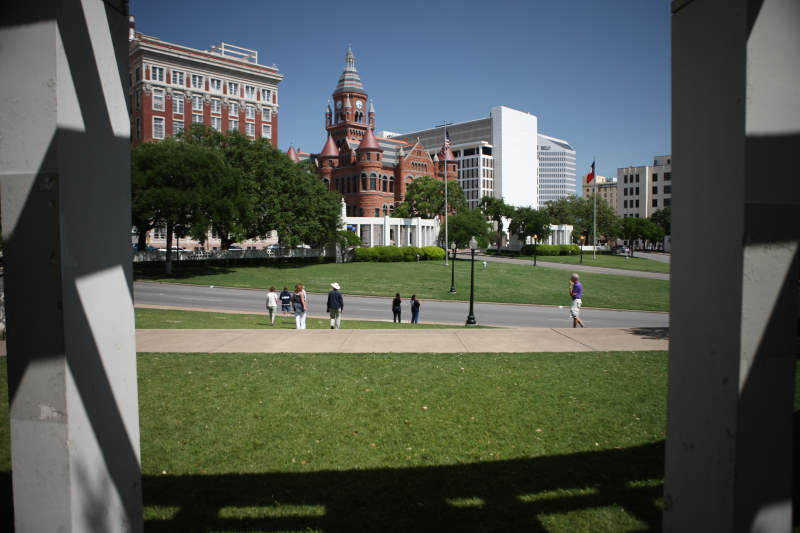 At the infamous site of Dealey Plaza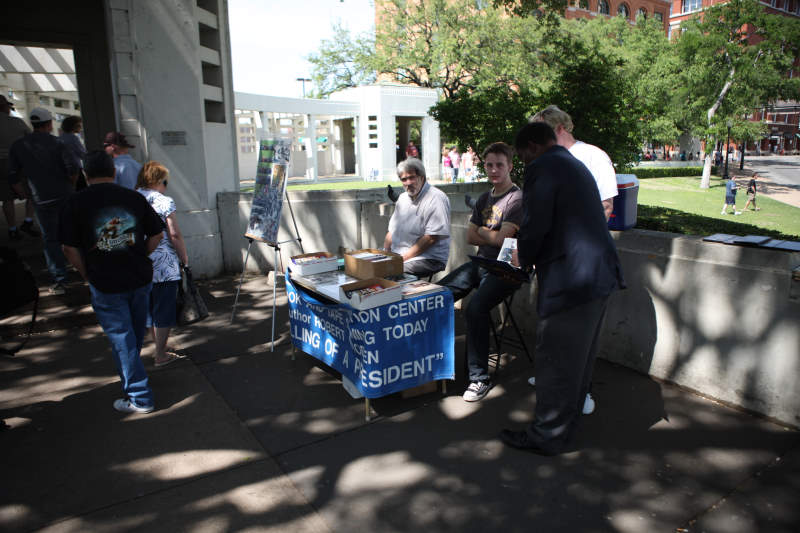 An information stall where they sell you DVD's and books.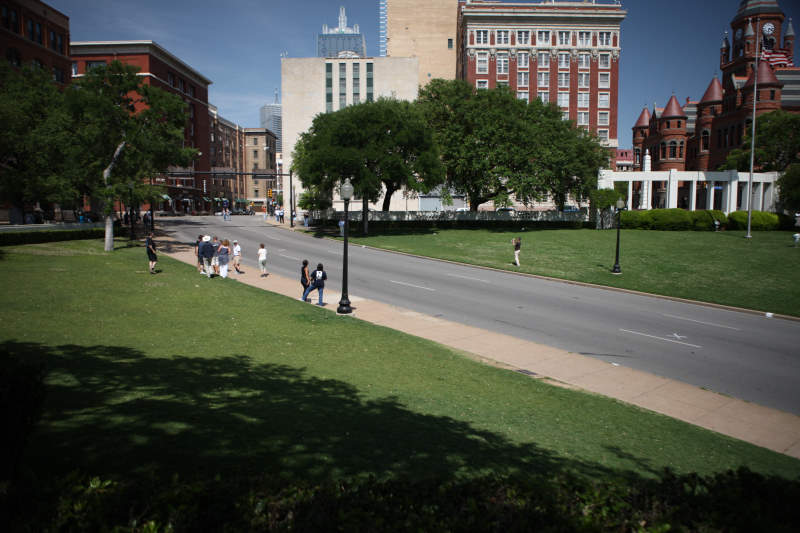 Looking back into the city.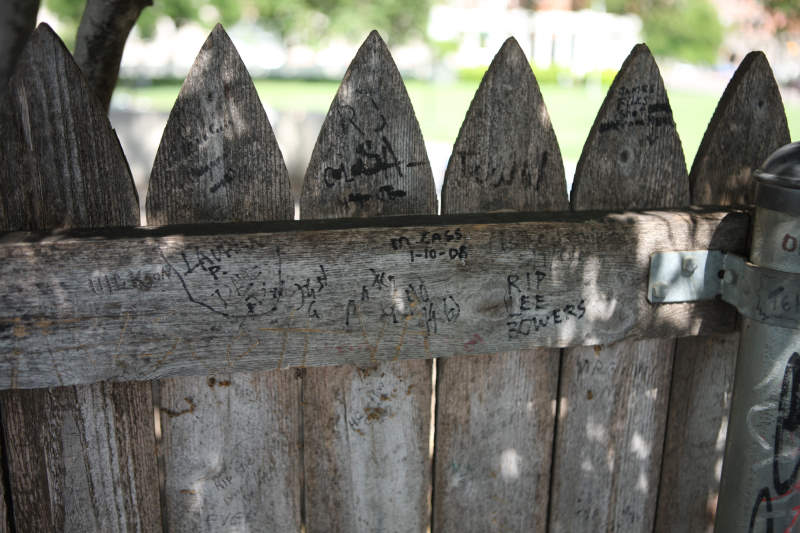 Some of the memorial comments left by other visitors.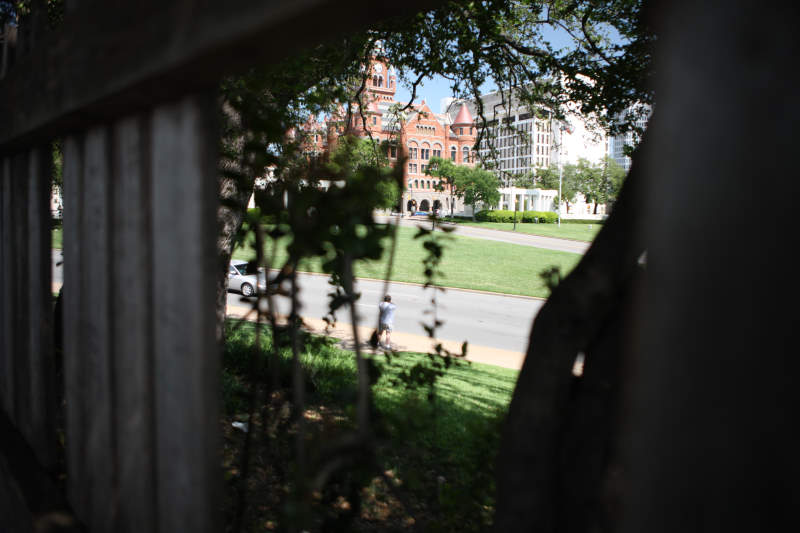 The suspected place of the second shooter.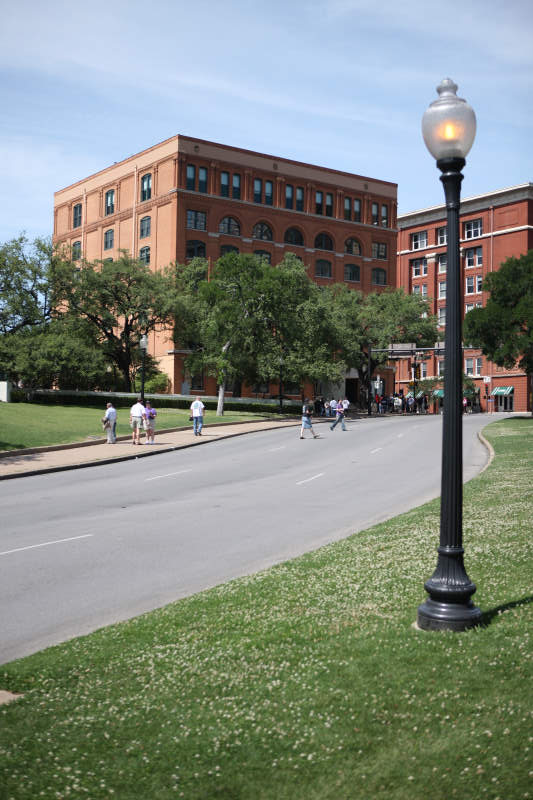 Looking back up at the Texas School Book Depository.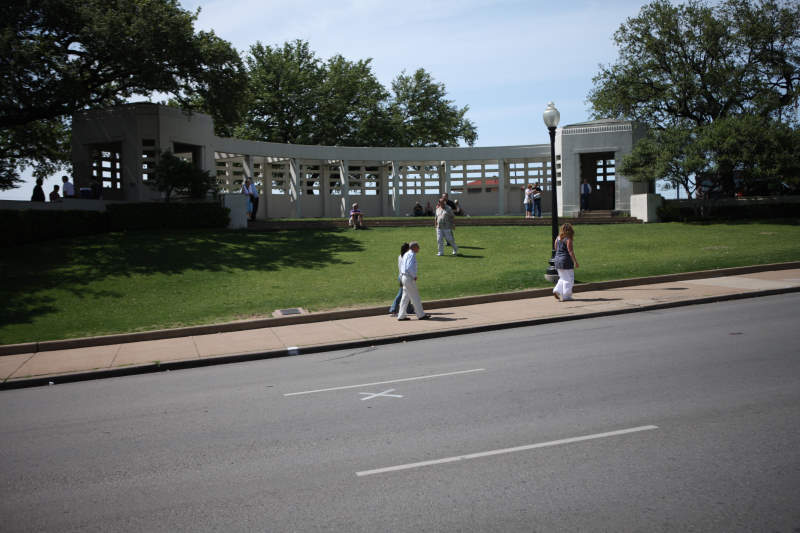 X Marks the spot..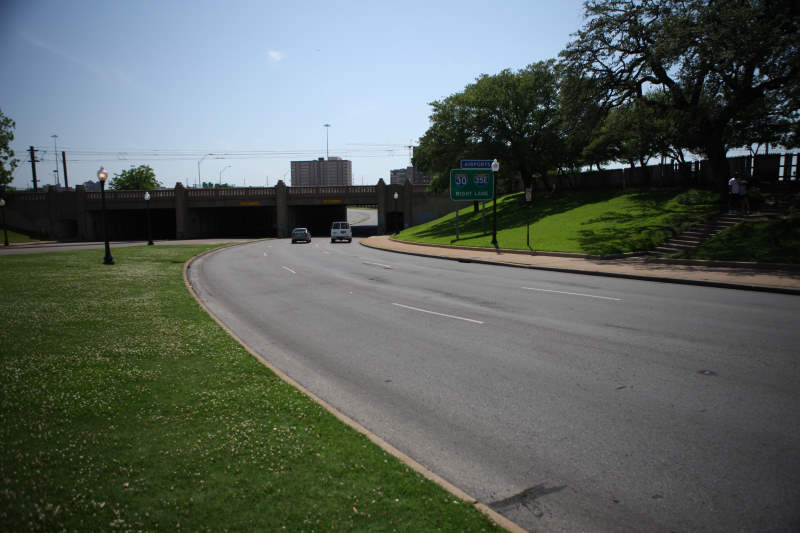 Looking back down the road.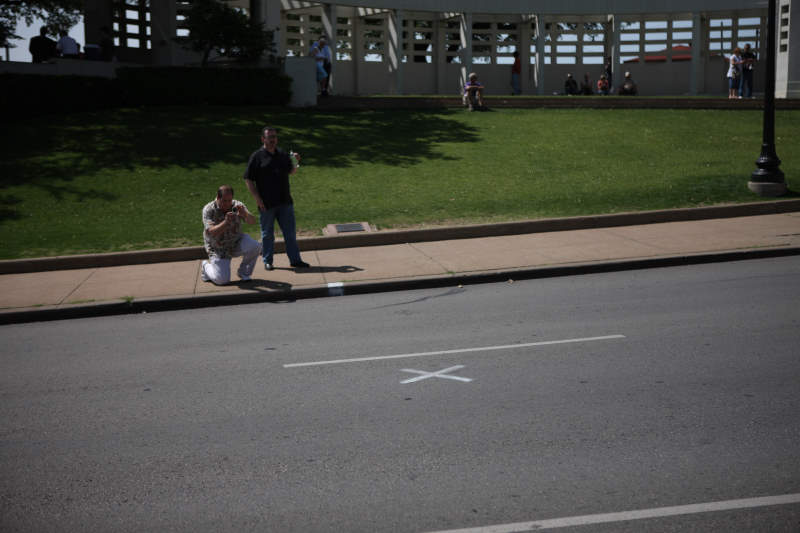 Other people fascinated about the site.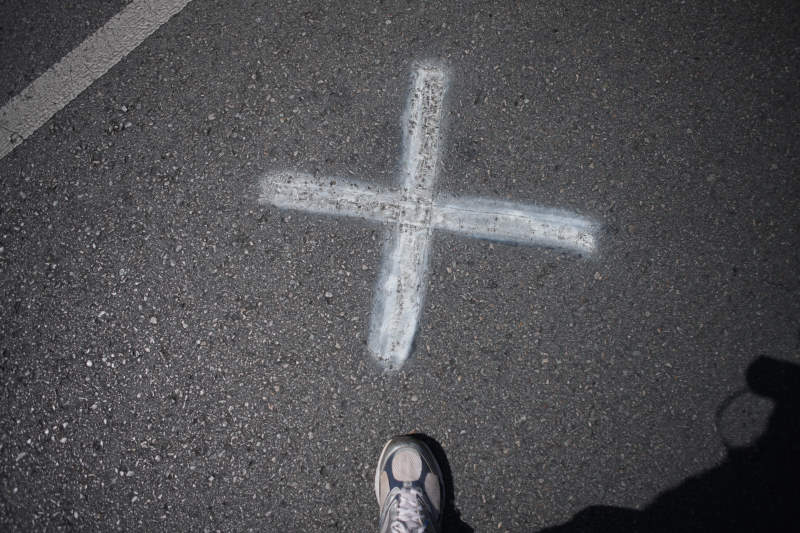 Over the decades there was so much interest in this site, that it was declared a National Landmark & Memorial.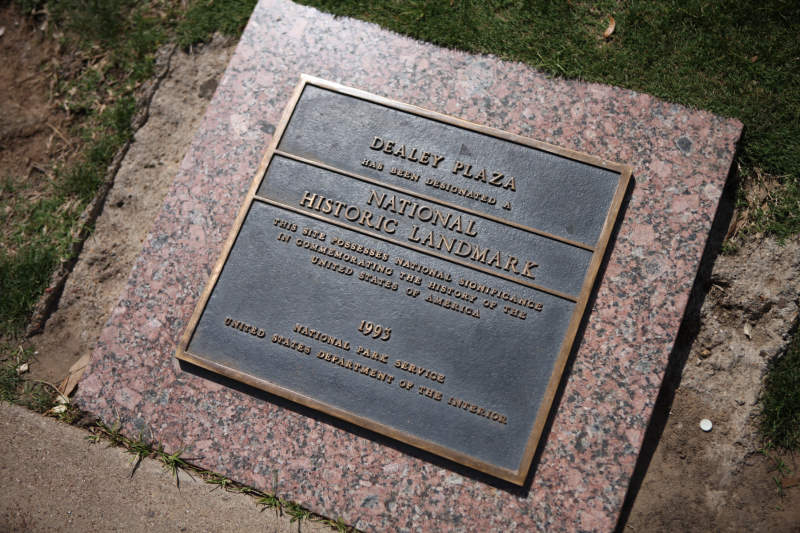 This area is now controlled by the federal government.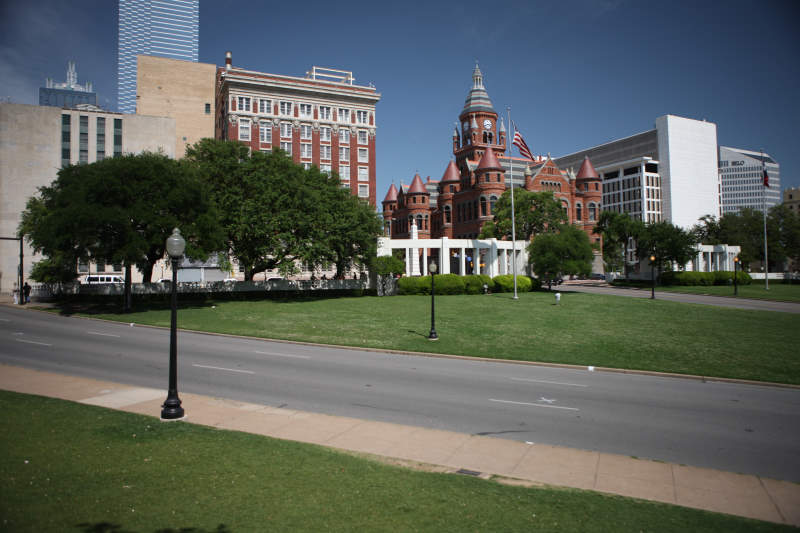 Looking back up Dealey Plaza.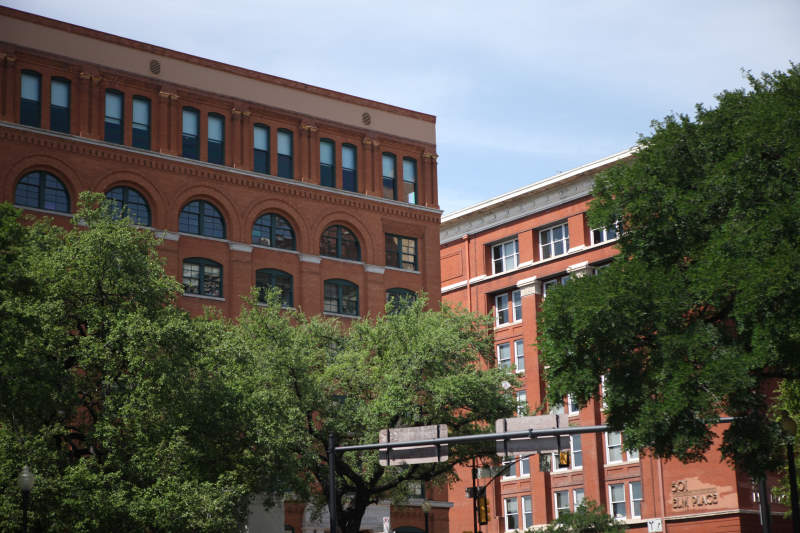 The 6th Floor.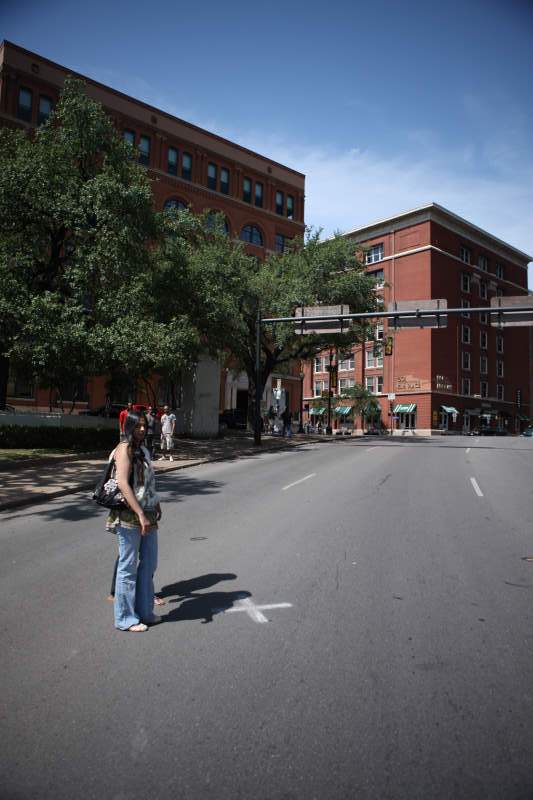 This 1st X marks the first shot. It really is quite close to the building.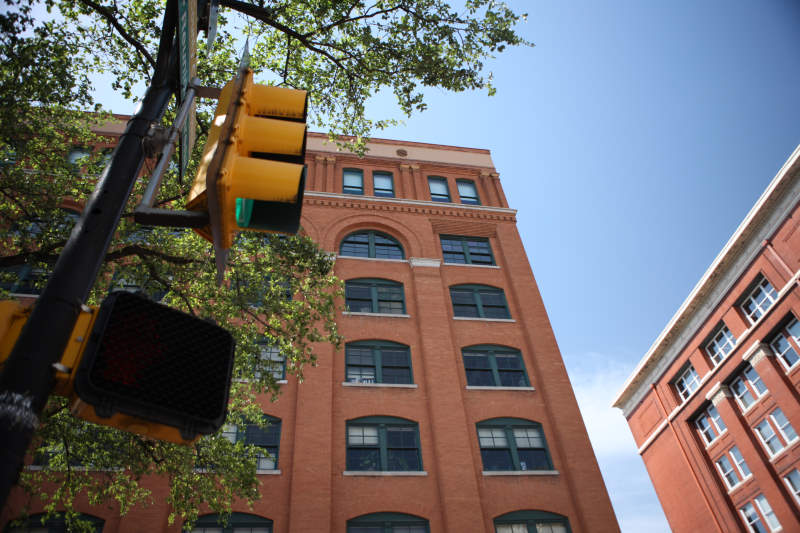 Very haunting memories here.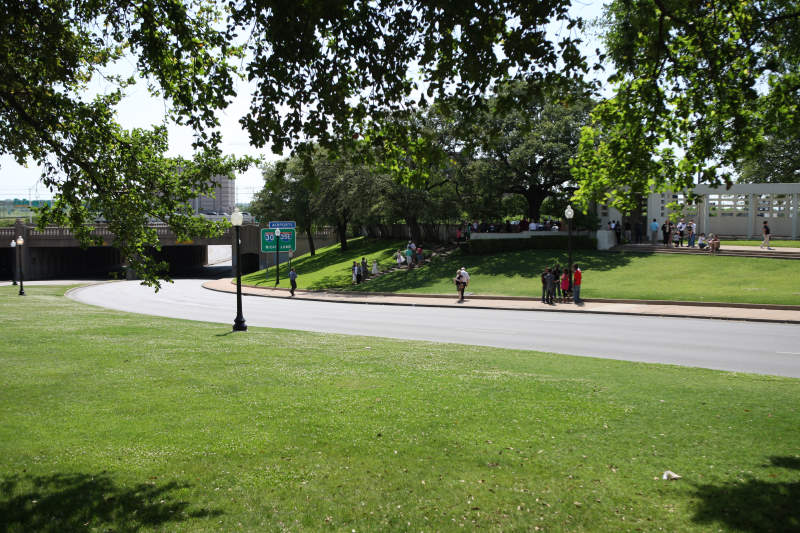 Under the leafy area looking at all the tourists visiting.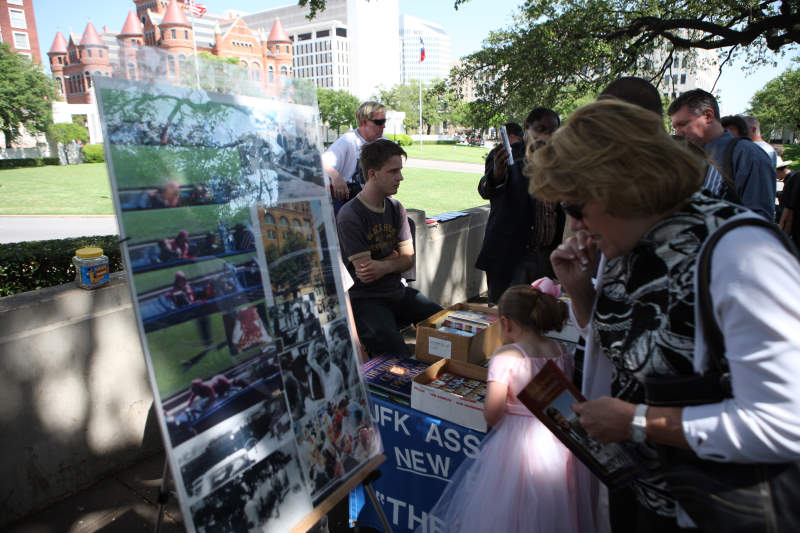 Information & goods for sale.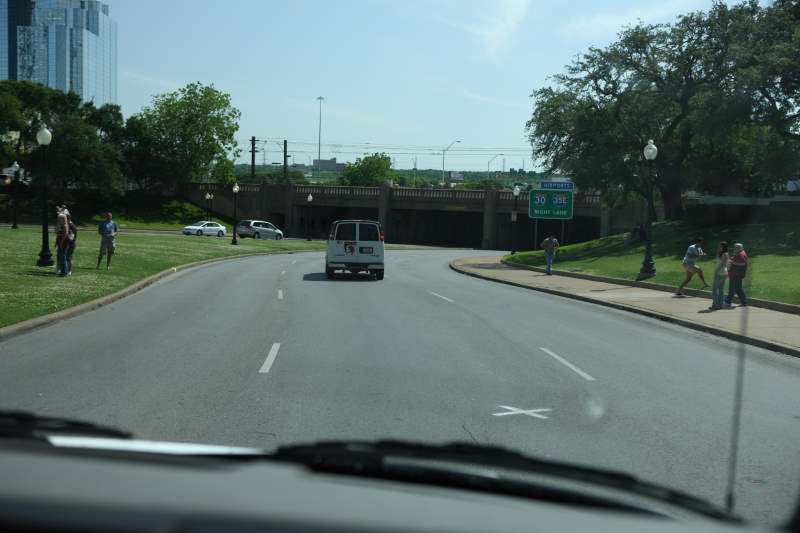 Driving past.