USA Storm Chasing Expedition - 10 May, 2008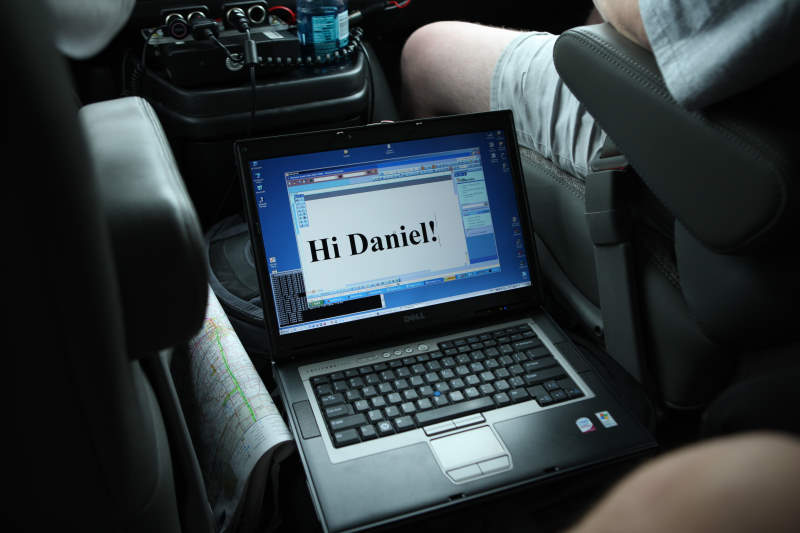 Inter-Car Network Link Established.. IT Work at 70MPH.. Not bad eh?
This is Vehicle #1s Computer Display.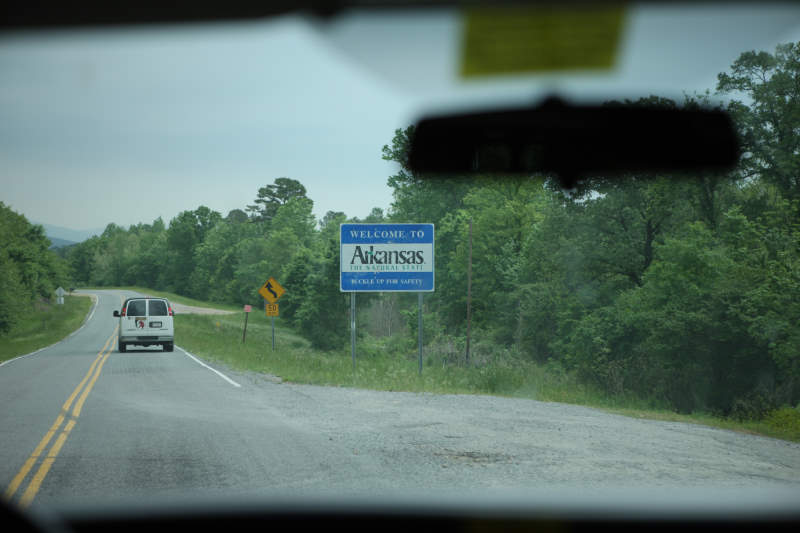 Welcome To Arkansas.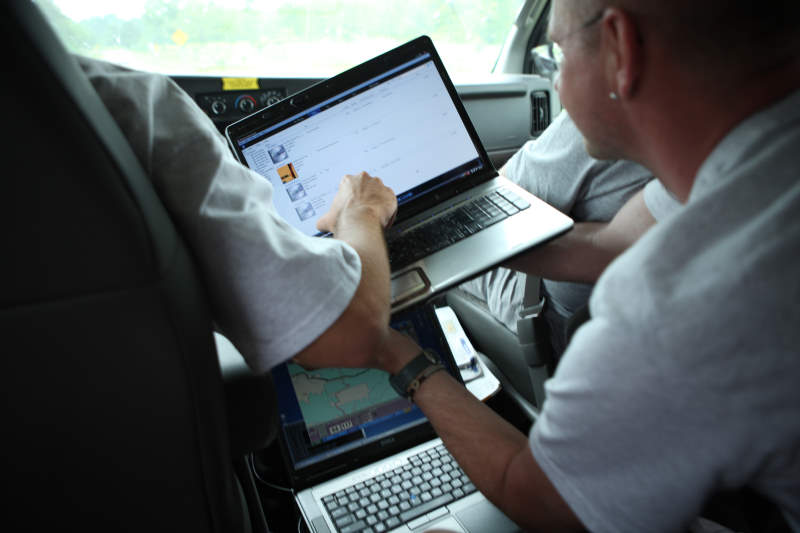 There truly is a lot of computer power in these cars.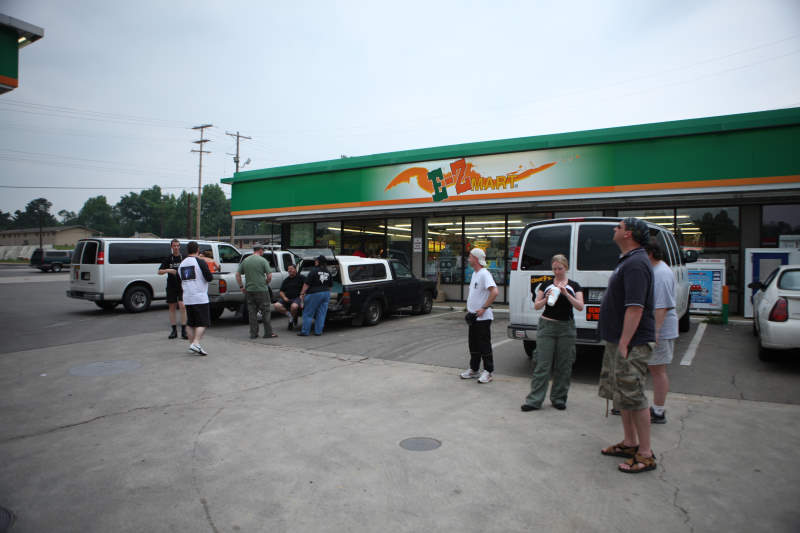 Truck Stop in De Queen, Akansas.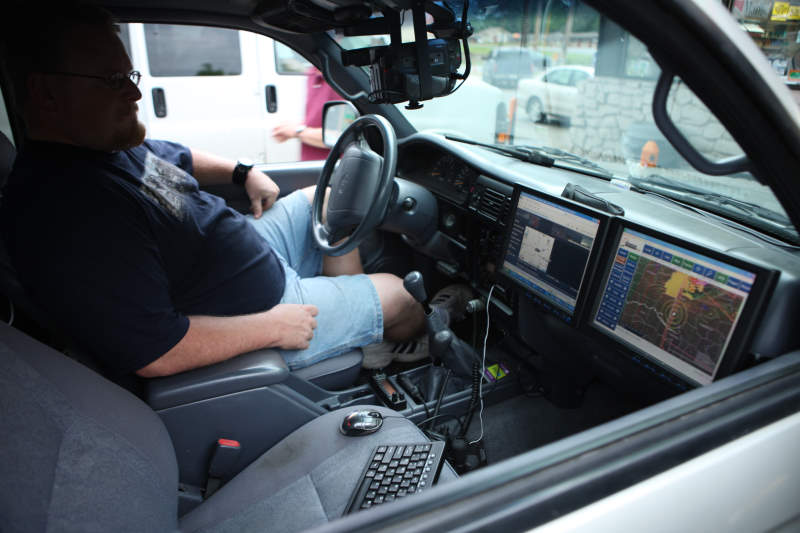 One of the storm chaser vehicles setup.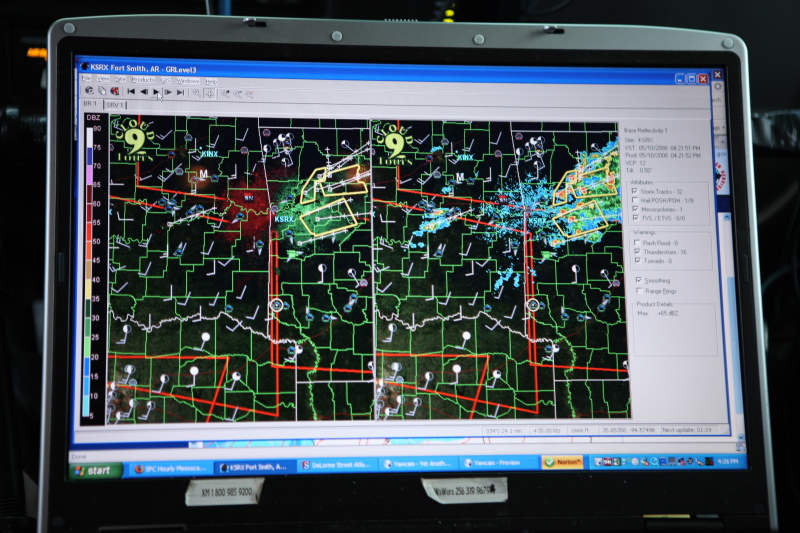 Triple tornado watch areas in effect.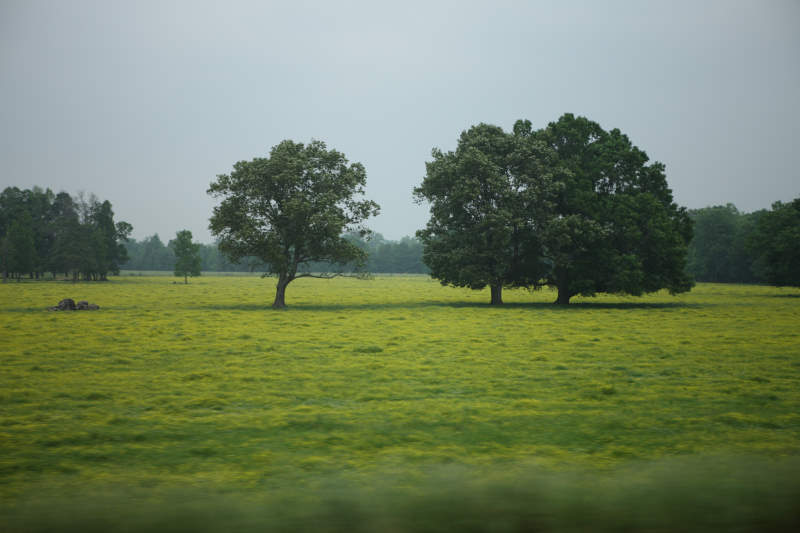 No storms yet.. But lots of trees..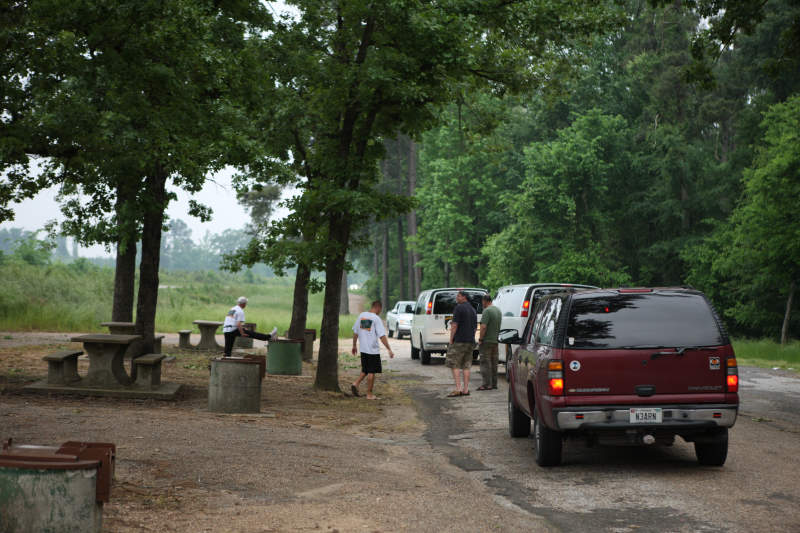 Very hard to see storms in built up areas with trees/forest.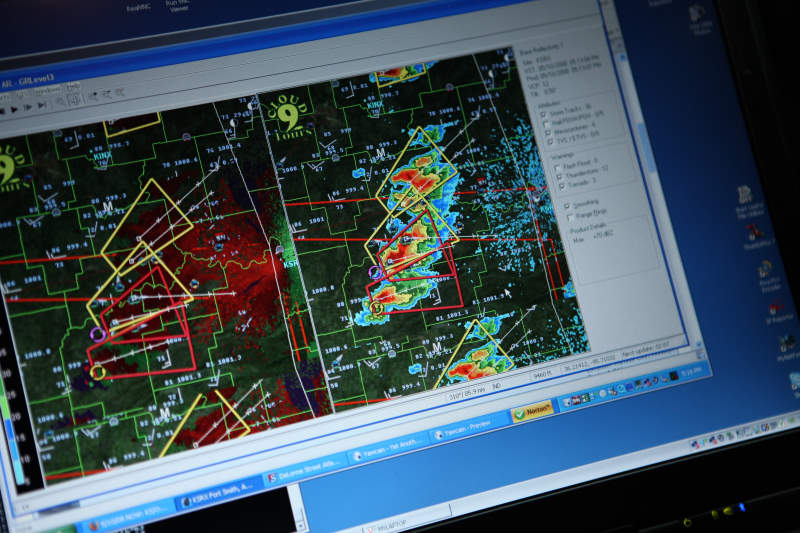 Storms firing up.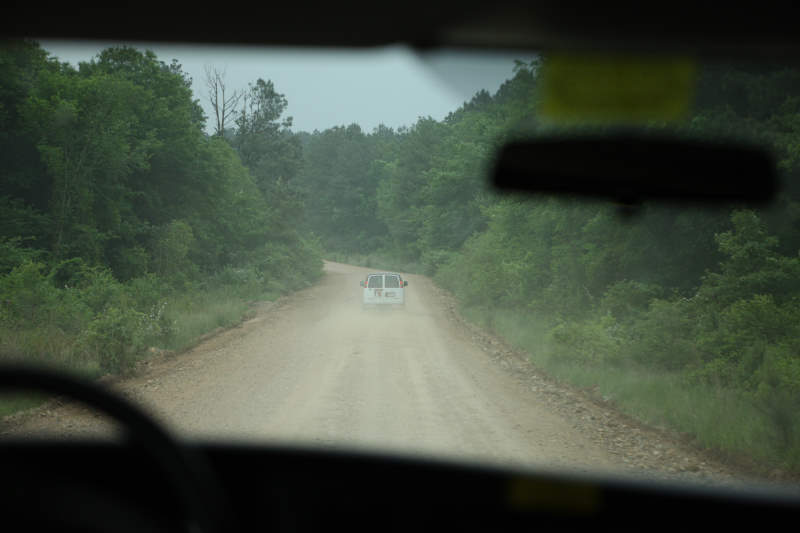 Taking some back roads..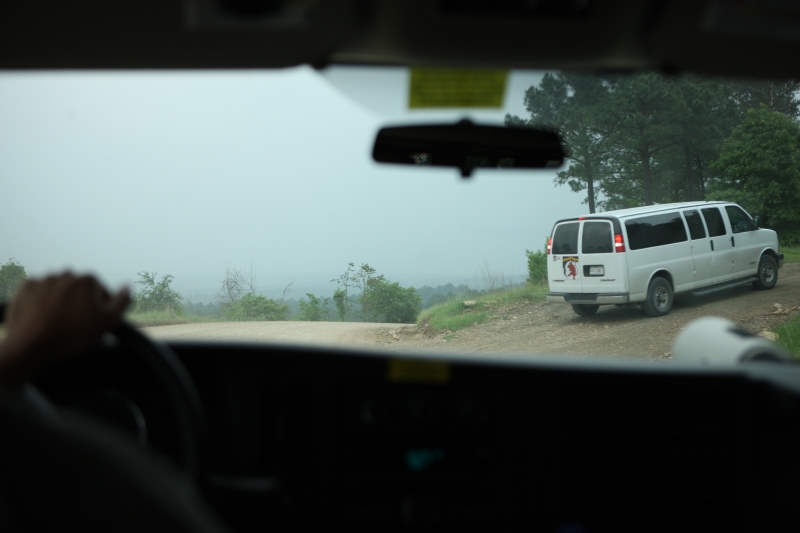 Extreme back roads.. GPS is lost..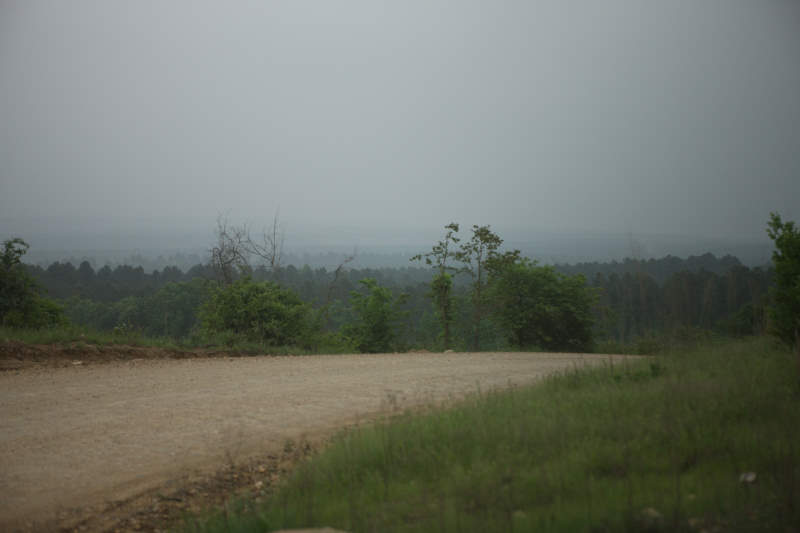 Quite hazy today..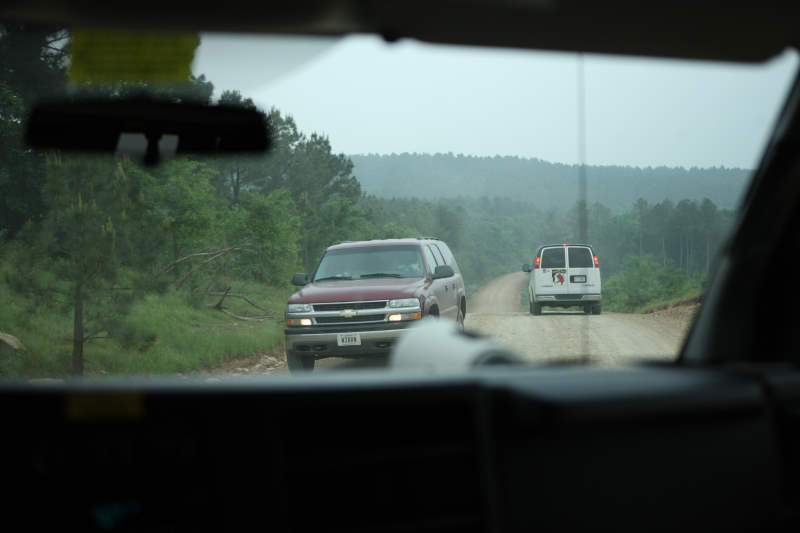 We have run out of road options, turning around.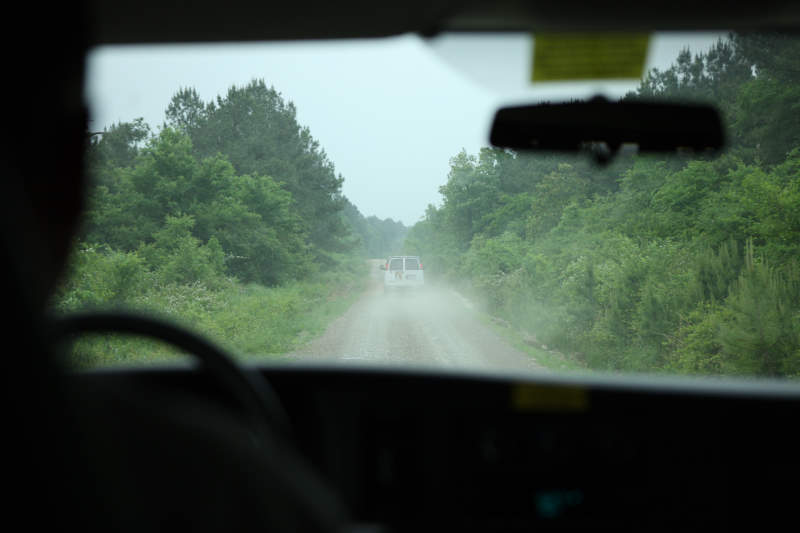 This way.. (I think)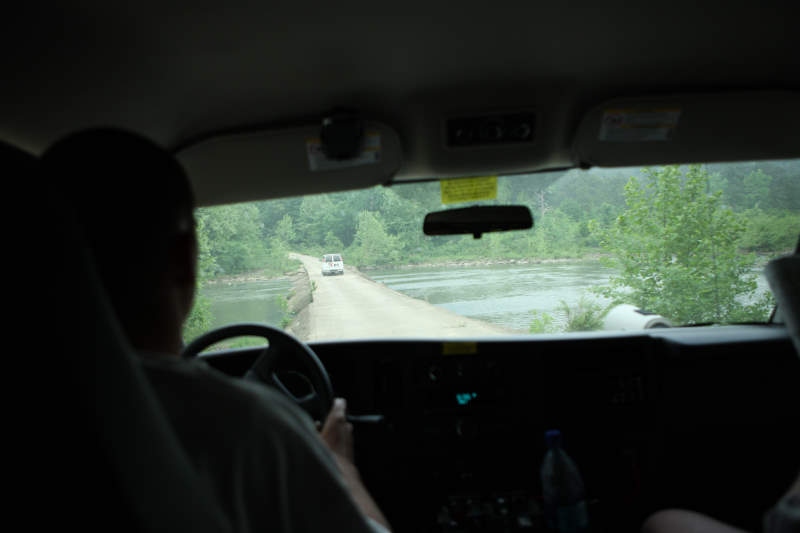 Oh no...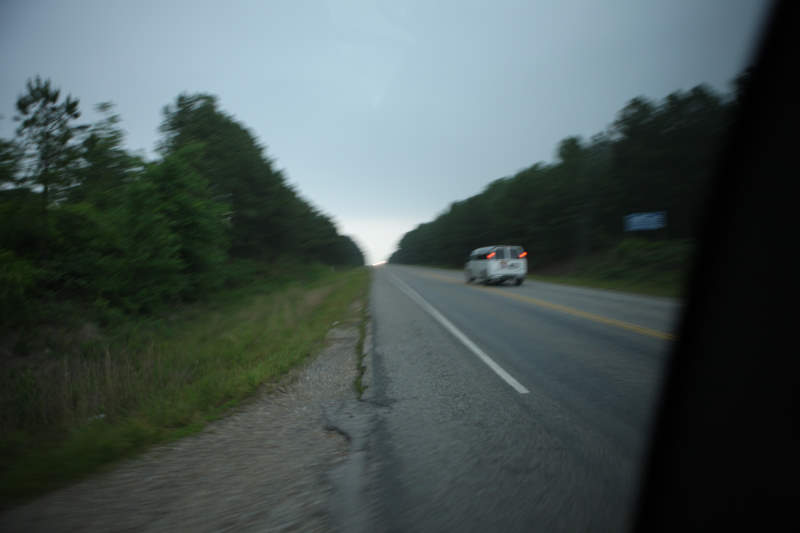 Back on the road.. after 50 minutes of back road driving.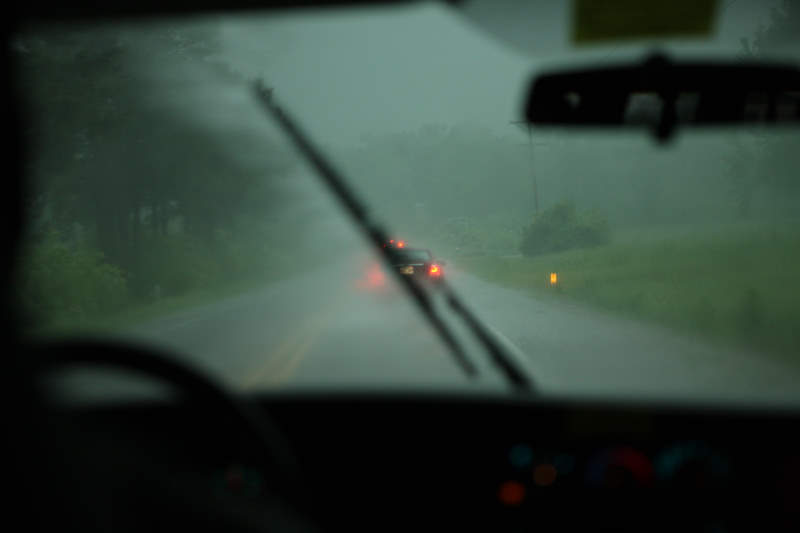 Hitting the storm front.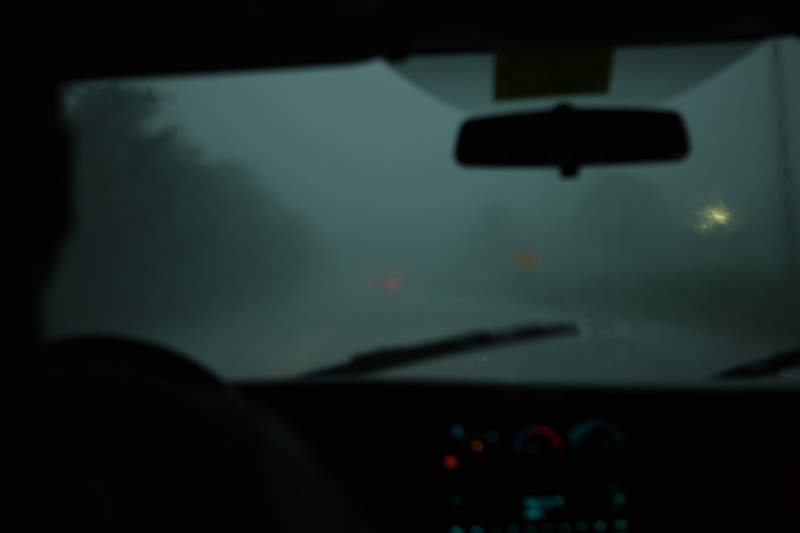 Storm core getting heavier.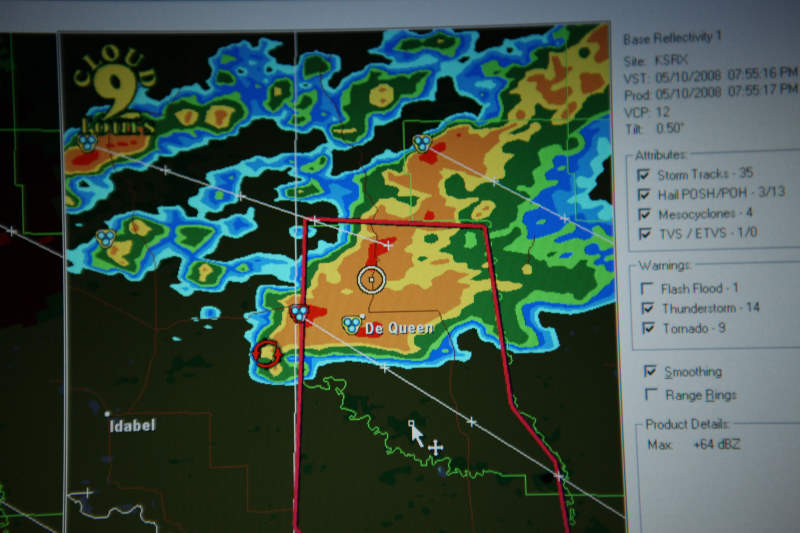 Tornado warning now in effect.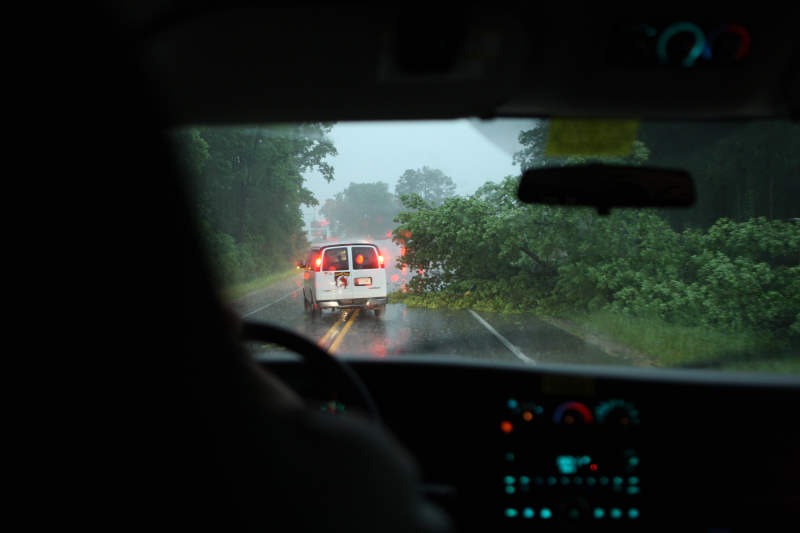 Tree down.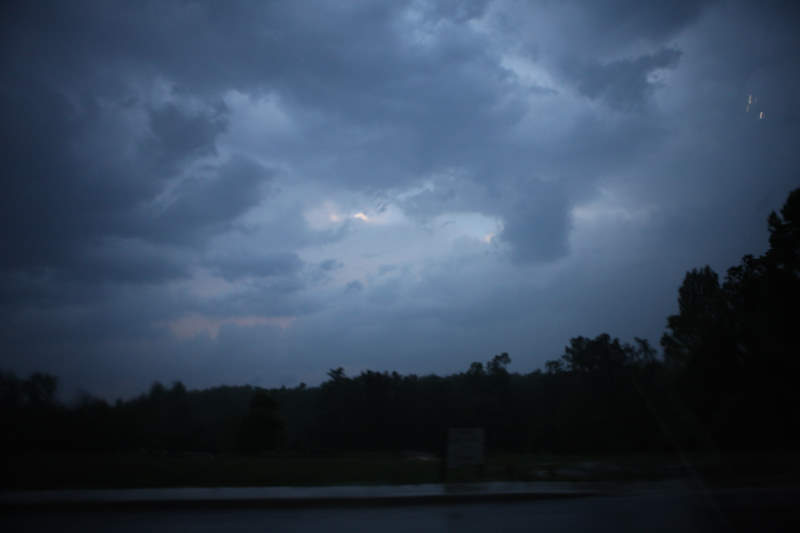 Very hard to chase in this territory.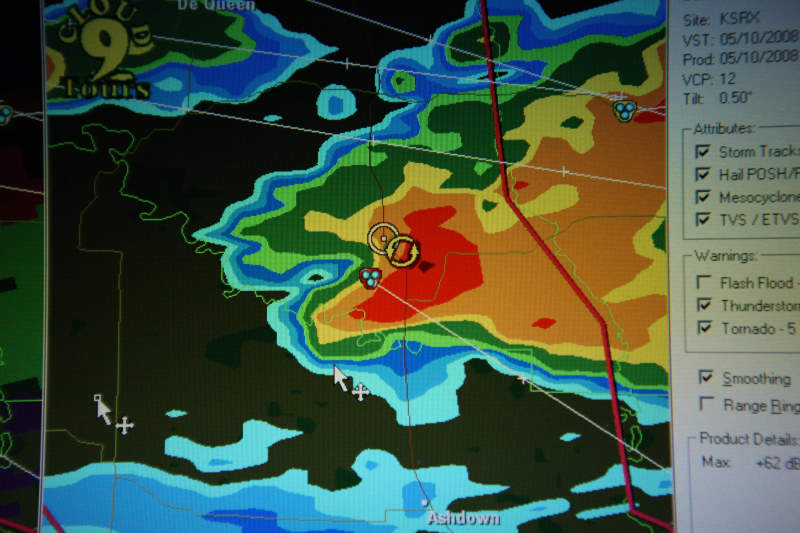 There is some rotation in this storm, but no funnel.
There were tornadoes today, but not where the forecast data showed. It happens all the time.